Destination wedding etiquette— that's what this section is all about! I know you have tons of questions! All of us who have planned or are planning to get married away from home, have quickly discovered that there is a whole slew of issues and challenges that are very unique to destination weddings.
I know how stressful it can all be, that's why this page was designed to answer all your destination wedding etiquette questions based on the experience of other couples and experts.
Jump to each Destination Wedding Etiquette Section
Destination wedding etiquette: Who Pays for What?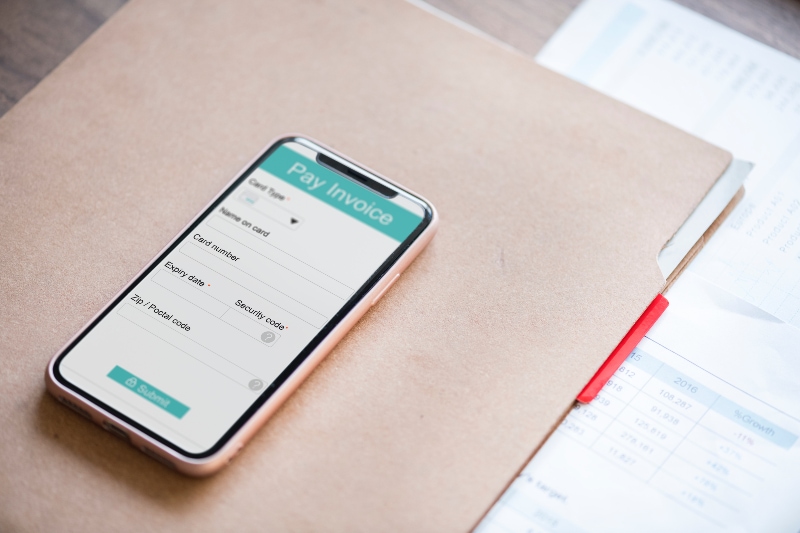 Who pays for the DW?
There are some hard and fast (and stuffy, if you ask me) rules about who pays for a traditional marriage. You know the drill – the bride's family pays for the ceremony, dress, and flowers while the groom's family pays for the rehearsal dinner and his attire. But destination wedding etiquette is far from traditional.
You may find that your parents are not too keen on the idea of a destination wedding. They've probably always dreamed of their little girl (or boy) getting married in the local church in front of all their friends, family, co-workers, church acquaintances and country club buddies. If that's the case, they may only pay if you follow their wishes. If you want to go over their heads and do it anyway, then you shouldn't expect them to fork over the dough. Do what's best for your individual circumstance.
Related: How to save money on your destination wedding
Is it proper destination wedding etiquette to pay for the bridesmaids' dresses?
No one in your bridal party will expect you to pay for their attire. And you don't have to. But if you have some extra money left in your budget, it would be a very nice gesture. You are already asking them to fork over a lot of dough for airfare, hotel, and other travel expenses. To also ask them to purchase an expensive dress that they'll only wear once can put a big strain on their budget.
If you can't afford it, try to go a little easy on their pockets by choosing an inexpensive dress style that they can wear again in the future.
Related: How to choose beach bridesmaid dresses they'll love
Is it proper destination wedding etiquette to pay for all my guests' travel expenses?
Absolutely not. No one is going to expect you to pay for their travel. You should only pay for the reception dinner and drinks, as well as any other events that you arrange. But you can make it easier by finding good destination wedding travel packages that offer airline discounts and group rates on hotel rooms. Or find other ways to help them save money, such as booking a villa that sleeps a big group.
Related: Learn how to find cheap wedding travel packages for your guests
I'm planning a welcome dinner (or rehearsal dinner) – is it proper destination wedding etiquette to pay for everyone I invite?
If you arrange it and invite them, then you should also pay. And that goes for pretty much anything at the destination. Wedding etiquette or not, common courtesy says you shouldn't expect your guests to pay for a dinner (or brunch or excursion) if you arranged it and invited them.
I'm getting married at an all-inclusive but my guests are staying at a different resort and will need day passes to attend the ceremony. Who should pay the day pass fee?
If your package requires day/guest passes for either your guests or outside vendors, it's proper destination wedding etiquette for you to pay that fee.
More: The pros and cons of all inclusive resort wedding packages
My ceremony/reception is at a venue outside of the resort and guests will need to travel there by cab or bus. Who should pay?
If transportation is required to get to your venue, you should arrange it and pay for it. It's good destination wedding etiquette because your guests are in a foreign land and you're probably a lot more familiar with it, or have become familiar throughout the planning process. You have more resources (through the resort or the coordinator) so you should absolutely not let them fend for themselves on this one.
Destination wedding etiquette: Invitations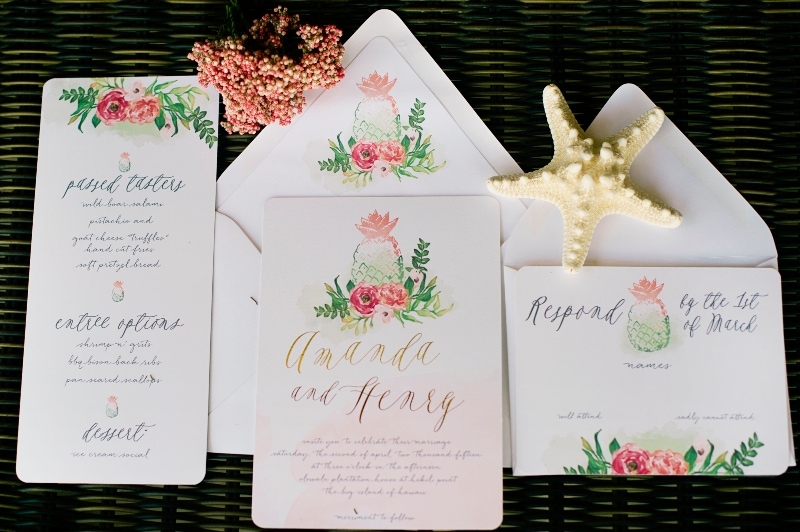 When should save-the-dates/invitations go out?
You need to give your guests as much advance notice as possible so they can save money for the trip, ask for time off from work, get the best travel deals (the earlier they book, the cheaper it will be) and make any childcare arrangements.
For these reasons, it's important that you send out save-the-dates or a link to your personal website 6-9 months in advance. Formal invitations should follow at least 2 or 3 months before the wedding. Read More about when you should send out save the dates and invitations for both the destination wedding and at-home wedding reception.
More: Why Mailing invites too early can backfire
Related: What to write in your personal destination wedding website, plus reviews
Do I need to send formal invitations if I already sent a website link with all the information?
The short answer is Yes. Attending a DW requires a significant time and monetary commitment from your guests, and I know many people who hesitate to book flights, a hotel room, or take time off from work before they receive a formal invite in the mail. There's something about a paper invitation that makes people take it more seriously.
Related: Check out unique travel and beach themed invitations
Am I required to send travel information to guests?
Yes, you should make this trip as easy and smooth as possible. Give them the airport code of the airport you're flying into, airlines, hotels and driving distance.
Should I still mail an invitation to friends/family who I know won't be able to attend?
Destination wedding etiquette will tell you that yes, you should, if they're important to you. Even if they're strapped for cash or can't get time off work, it will still send the message that they're special and you would love to have them there. And you'd be surprised to see who will come through in the stretch and literally go the extra mile (or thousand miles) to be with you. However, if you're strapped for cash (and let's face it, invitations can get pricey), then you can always send everyone a save the date and follow up with formal invitations only to those people who expressed an interest in attending. Read More on this topic
Related: Ideas to help you plan a destination wedding on a budget
Read more Destination Wedding Etiquette advice for mailing invitations
Destination Wedding Etiquette: Who gets invited to what?
Is it poor etiquette to invite friends and coworkers to my bridal shower but not invite them to the destination wedding?
Simply put, if you don't feel that someone is important enough to make your destination wedding guest list, then you probably shouldn't invite them to your shower either. It's in poor taste to invite people to an event that is pretty much designed to solicit gifts, yet not invite them to the main event. Read More
Who gets invited to the rehearsal dinner and/or welcome party?
If you were tying the knot at home, you'd only invite the immediate families and bridal party to the rehearsal dinner. But when it comes to this, destination wedding etiquette is a little different. No one will expect an invitation. However, it can be a little awkward to exclude the majority of your guests especially when they've traveled so far. Your guest list will likely be much smaller than a traditional hometown marriage where inviting everyone to a rehearsal dinner could be cost prohibitive. With a DW, you can get away with inviting everyone without breaking the bank. And this is a fantastic opportunity for everyone to mingle and get to know each other.
Who gets invited to a destination wedding? And how do I handle those people who I'm not inviting?
You should invite anyone you want, just like you would if you were getting married at home. The big difference between the two is that with a hometown marriage there are a lot of people whom you're obligated to invite even if you don't necessarily want them there (boss, coworkers, friends of friends, your parent's friends, neighbors). With a destination wedding, etiquette kind of goes out the window when it comes to this. Most people will understand if they don't get an invitation to travel with you because the guest list usually consists of close family and friends.
There are some people who are important to me (i.e. my grandma, parents, best friend). But I'm worried about how they'll react to a destination wedding. Will they think I'm being selfish and how should I handle them?
This is a very common question, and a tricky one to address because everyone's circumstance is unique. If there are "must-haves" on your list, you should talk to them about your plans before you book. Depending on their reaction, you can then decide whether you want to move forward with a destination wedding or not. Some people may react negatively for several different reasons – they can't afford it, they don't like to travel far, childcare, etc.
If it's critical to have them there, you can take steps to make it easier on them. For example, choose an affordable location close to home, help them out with costs if you can afford it, choose a family-friendly resort. These gestures will go a long way in showing that you're not selfish and you're taking others into consideration.
If they're simply hesitating because of the novelty of it all (and there are some who are sticklers for tradition), then you have to decide what's more important to you – making them happy or having the wedding of your dreams. But keep in mind, that most people who hesitate or resist destination weddings end up having the time of their lives. It may take a little convincing at first, but chances are they will thank you when it's all said and done. Check out this post for more ideas on how you can get more people to attend your destination wedding.
More: How your guests can save money on their travel packages
Is it necessary to book excursions and other activities to keep guests entertained?
Not necessary. There are two schools of thought here – because you probably chose a really nice location, you should let guests enjoy it at their leisure. If you over plan every second of their time, they won't have space to do their own thing. On the other hand some people believe that it's a nice gesture to book at least one excursion or activity. The choice is really yours. If you do arrange something and invite guests, it's proper destination wedding etiquette to cover the costs as well as transportation.
I am getting a free ceremony/reception(or a big discount) if a certain number of guests book at my resort. Can I make my guests stay at the same resort?
Unless you're paying for their travel (which is unlikely), you can't make your guests do anything. But you can do a lot to encourage and steer them towards staying at the same resort. First, you should choose a resort that is affordable or within everyone's price range. You should negotiate with the resort to get the best group rate possible. If it is really important that everyone stay in the same resort, don't give them other options or resort suggestions. When you give too many hotel options, you're bound to have people stay in different places. Make sure that your website or save-the-date has the name of the resort, group rates, and a phone number or link to make reservation.
I will get an awesome deal at my venue if I book on a weekday instead of weekend. Would it be rude and poor destination wedding etiquette to get married on a Tuesday or Wednesday?
One of the beauties of getting married abroad, is that everyone is already on vacation and they don't have to go to school or work the next day, so what does it really matter what day of the week it is? It is very common and acceptable to get married on a weekday when you're having a destination wedding. Etiquette rules are not as strict when it comes to this.
Do I have to do something special for my guests during the week/weekend (Rehearsal dinner/welcome cocktails)?
Don't feel pressure to arrange special meals. It's nice to plan something as a thank you and to give everyone a chance to mingle, but it's certainly not mandatory. The same destination wedding etiquette advice applies when it comes to paying – if you plan it, arrange it and invite people, then you should pay.
More: Etiquette for At-Home Reception
Destination Wedding Etiquette: Gifts
I feel awkward taking gifts when I'm already asking people to spend so much money on travel. How can I tell them I don't want gifts without sounding rude?
One way you can approach this, is to ask parents or the bridal party to spread the word verbally. Even saying "no gifts" on your invitation can be considered poor destination wedding etiquette. If you feel it's necessary to address it on the invitation, try something more subtle like "Your presence is the best gift we wish to receive" or "Your presence is gift enough". If they still choose to give you a gift, accept it gracefully.
More: Navigate all the etiquette for DW invitation wording
I created a registry, how do I spread the word about it?
Don't mention it on your invites. Instead, put a link to it on your website or ask parents/bridal party to spread the word. And make sure you communicate that because you'll be traveling, you won't be able to carry gifts back home. Read more about destination wedding registry etiquette.
Destination Wedding Guide: Tipping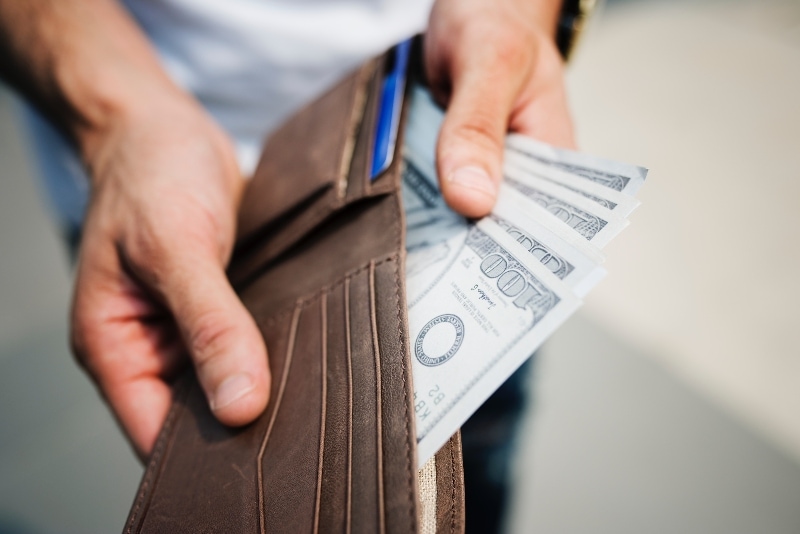 Is it proper etiquette to tip vendors?
It depends. If you're staying at an all-inclusive, tipping is not necessary and is sometimes even discouraged by management. However, you should use your discretion. If you received exceptional service from a coordinator who handled everything for you, a tip would be a good way to say "thank you". You can also give her envelopes for the catering staff, waiters, or anyone else whose service you were really happy with.
If you hired outside professional services, such as a photographer, videographer or florist, you are not expected to tip. They probably negotiated their rate and expect to be paid what they asked for. But if you feel that you received amazing service, a tip would be a good way to say thank you.
Any tips should be distributed on the day of the ceremony.
Final Thoughts
I believe that any kind of etiquette is more about having common courtesy than following a set of "rules".
When you're thinking about how you should treat your guests/bridal party/parents/friends or how you should handle a situation, just think about how you would want to be treated if the shoe were on the other foot. That's the train of thought I followed when I planned my own destination wedding, helped others plan theirs, and when I answering the questions on this page.
Pin For Later