This question was asked by one of my readers as part of the DWD etiquette Q&A series.
Question asked by Rachel (U.S.)
"I am creating a friend's Save-the-Date and Invitations for their destination wedding. They are only inviting close friends and family to their destination wedding in Jamaica but are also having a wedding back home for everyone. Everyone who is invited to the wedding is invited to the at-home reception however, not everyone who is invited to the home celebration is invited to the destination wedding.
How do they go about deciphering the two with the save the dates and invitations? They are thinking they need to send out a save the date for the people coming to the wedding and a second one for the location back here. What is the best way to go about this for the save the dates? How do they keep things separate while still letting people know what they need to know and who is actually invited to what?
Then there is the whole other issue of the invitations? I don't even know where to start with those, but luckily I do have time to help them with that."
Answered by Cynthia @ Destination Wedding Details:
You're such a great friend to be so concerned and helpful with this very confusing topic. 🙂 I know it's a lot to coordinate so take a breath and relax because you'll soon see that it's not as bad as it seems.
Your friend is right in that they need to send separate save-the-dates/invitations to the destination wedding guests and the at-home reception guests. I also think it's a good idea to send out save-the-date to both the Jamaica wedding and hometown reception at the same time and here's why…
If someone who's not invited to the Jamaica wedding gets wind that your friend is getting married but they didn't get a save-the-date or invitation in the mail, they could get upset thinking that they're not invited to the wedding at all. But if they get a save-the-date to the home reception, then they'll know it's the destination wedding they're not invited to, which in most cases is perfectly understandable since destination weddings tend to be more intimate in nature with family and close friends.
The way to keep things separate is with the wording.
Example of the Wording for the Destination Wedding Save the Date
"Save the Date. BRIDE and GROOM are getting married in Jamaica on X date. Formal invitations to follow."
Example Wording for the Save-the-Date for the at-home reception
"Save the Date for the stateside wedding reception of BRIDE and GROOM. The couple will marry in a small intimate wedding ceremony in Jamaica, and invite you to join them for a celebration upon their return home on X DATE."
Now the invitations are a different story but a little easier because people would have already received save-the-dates, so they'll know what to expect. Invitations for the at-home reception can be sent out 6-8 weeks prior just like you would for a traditional wedding. For those guests who are invited to both events, you can include the invitation to the at-home reception with your destination wedding invitations. Again, you will word them differently to keep things separate and avoid confusing guests.
Example Wording for the Destination Wedding Invitations
Bride
And
Groom
request the honor of your presence as we exchange vows
on DATE and TIME
in Sandals Resort
Negril, Jamaica
Example Wording for the At-Home Reception Invitations
The invitation for the at-home reception almost doubles as an announcement of their wedding and invitation to the hometown celebration. The way you word it will let guests know that the ceremony already happened in Jamaica but they're invited to a reception at home.
Bride
and
Groom
exchanged marriage vows
on DATE
in Jamaica
Please join us for a hometown reception to celebrate their marriage
on DATE
at TIME
VENUE
ADDRESS
CITY, STATE
Below is a great example of a post-wedding reception invitation, which is sold by one of my affiliates.
Disclosure: We earn a commission for purchases made through third-party links in this post, at no additional cost to you. It's just one of the ways we keep this site running.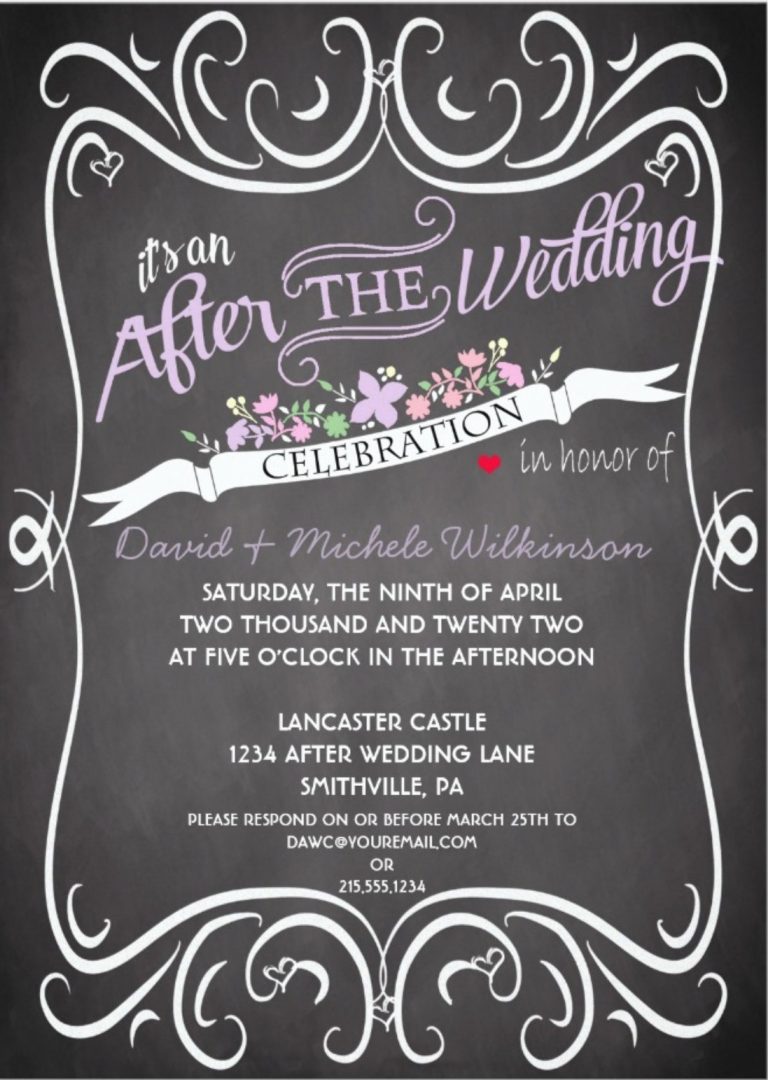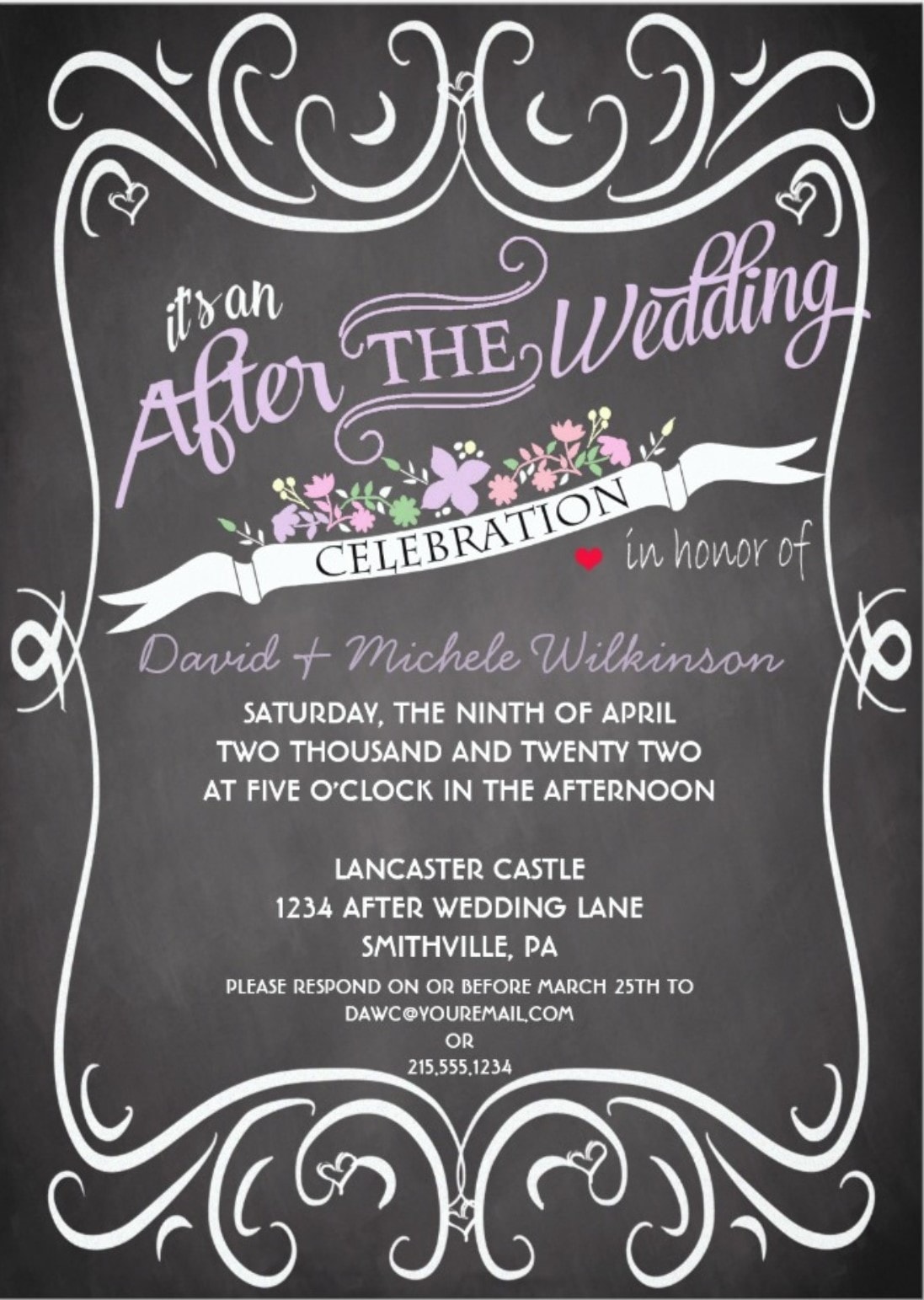 For more ideas, check out this post with 21 at-home reception invitations featuring unique designs and wording.
I hope this helps! Best of luck.
Related Articles: