An informal beach wedding dress doesn't have to be boring. There are tons of simple but gorgeous styles that will highlight all your best body features while setting the tone for a casual celebration by the sea.
Informal Beach Wedding Dress Ideas
A popular trend for brides seeking the perfect informal beach wedding dress, is a strapless A-line silhouette, knee length dress with a sweetheart neckline. Keep it simple and choose a classic and crisp color like white or ivory.
You can always add a pop of color to your big day look by wearing a colored sash or a pair of colored flats or flip flops. A tea length hemline is also great for an informal ceremony and reception because it falls directly in the middle of formal and completely casual.
You can also look for an informal dress that has a simple yet interesting design element like a tulle bottom skirt, or ruching around the bust. A little sparkle goes a long way on these basic yet beautiful gowns. Add a brooch to your sash or shop for a dress that has some sparkles sprinkled throughout the bust to draw the eye upward toward the smallest portion of your body.
Another casual style that's just fabulous, is a dress composed entirely of lace with a high low hemline. Select a straight, strapless style that can easily have spaghetti straps attached so you can go strapless for your ceremony but dance the night away at your reception without worrying about a wardrobe malfunction!
A plain but textured dress adds depth and instant elegance to any look, without being over the top for a celebration by the surf and sand. It also provides some basic structure for brides who need a forgiving fabric to flatter their feminine figure.
A lace dress also complements a vintage inspired bridal party look, as well as reception décor. It looks especially chic when paired with a birdcage or fingertip veil that will gently blow in the ocean's breeze as you walk down the aisle.
If you just love the look of a classic bridal gown, but want a completely informal style, shop for a dress that is designed in organza and has a staggered hemline. Organza is silky and soft, and will move with your body as you do.
Show off your legs with a short hemline in the front of the dress, and fully cover your backside as you are turned away from your guests with the long, train-like detail.
Because the design elements of this dress are daring and dramatic, choose a simple tone like ivory, champagne, or white and without many embellishments. Strapless necklines best complement these short and long hemlines.
After Six by the Dessy Group has some gorgeous, high quality and really affordable informal beach wedding dresses. Below are my favorites but you can check out their full destination wedding dress collection here.
If you want an informal beach wedding dress for your upcoming ceremony, consider shopping some of the styles above to help you achieve the casual but classy look you desire.
See More Informal beach Wedding Dress Photos
Related Posts You'll Enjoy
Browse the most gorgeous informal wedding dresses, all handpicked by our editors
Everything you need to know about buying a wedding Dress online without getting scammed
Featured:

Unique Poolside Bachelorette Party Inspiration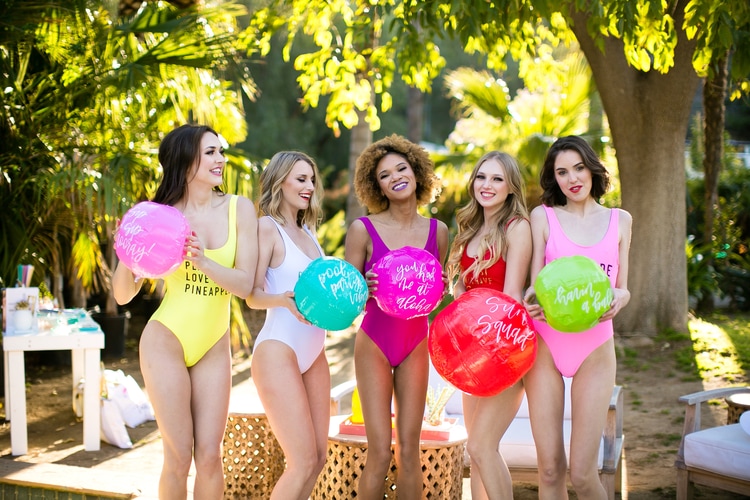 This unique tropical poolside bachelorette party is #GOALS! The décor was tropical, colorful and fun – bringing a cheery vibe that set the tone for a flawless and relaxed day. There were tons of personalized details –from sunscreen and chapstick, to soda and champagne, sun hats and fans, magazines, personalized tumblers, and even a wet bikini bag to hold their suit while they slipped into some adorable "Bride's Beaches" cover-ups. Of course, what's a good party without some fun games? Tons of fun ideas in this post. Read more
Featured:

New Orleans Destination Weddings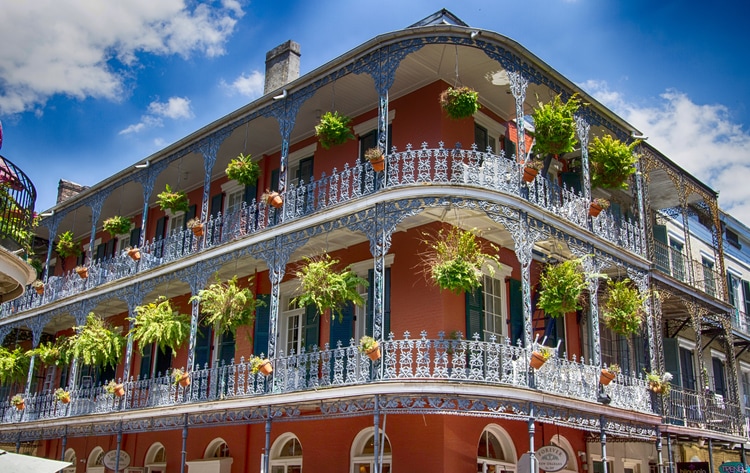 Here at Destination Wedding Details, we've seen it all: weddings at the beach, in the mountains, in the desert, and in pretty much every country. ALL beautiful, mind you… but through our years of observing what exactly makes for a GREAT wedding, we've surmised this: it must be FUN for you and your guests. So, ask yourself this: what city is more fun than New Orleans? Read our full post to discover when, where and how to get married in NOLA.
Cynthia is the founder and editor of Destination Wedding Details.She has over 15 years experience in the Marketing and Event industry and launched Destination Wedding Details in 2010, shortly after planning her own destination wedding. Cynthia uses her experience and genuine passion, to inspire brides who are planning their dream wedding away from home.