Beach wedding packages, that's what this post is all about!
Imagine white sand under your feet, the crystal clear ocean as your backdrop and swaying palm trees lining your wedding aisle – sounds like something out of a movie, but it can be your reality.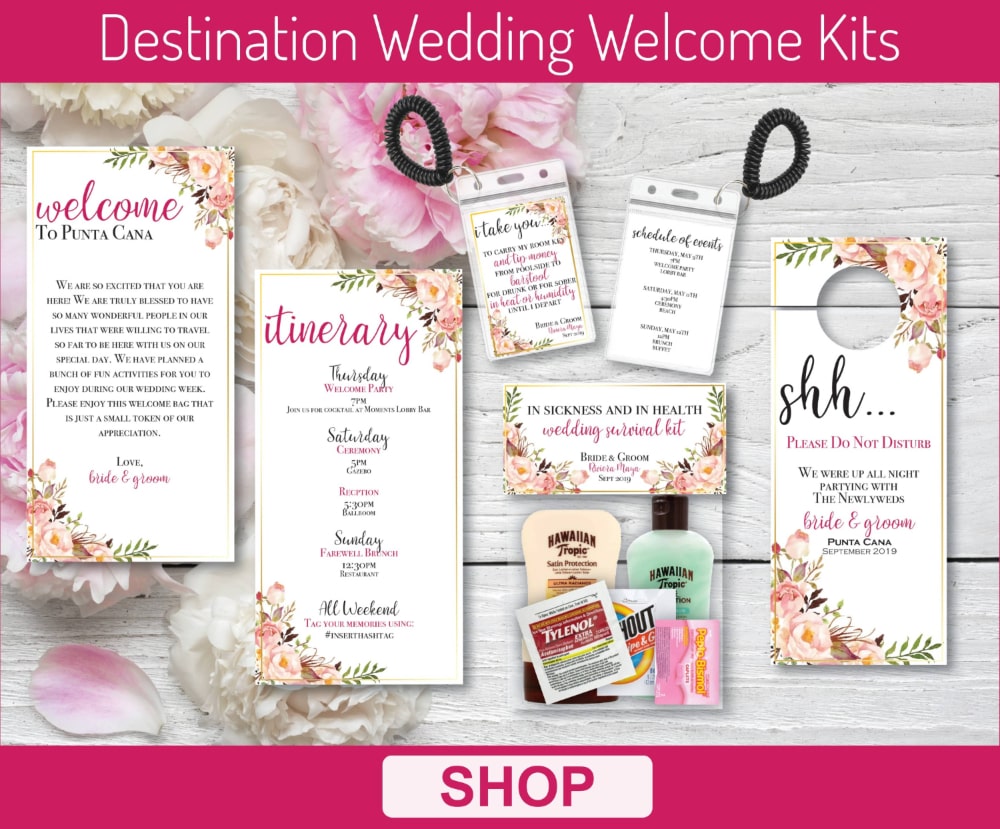 With the growing trend of couples jetting off to say "I do" on the beach, wedding packages fit for all budgets have popped up to fulfill the demand. There are many resorts with pretty fantastic or even free beach wedding packages. This list hones in on those with properties on some of the best beaches of the Caribbean, Mexico and Central America.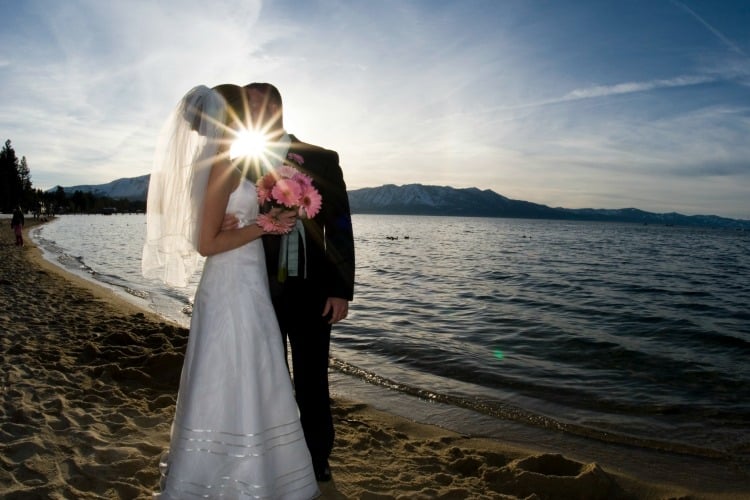 Top Resorts with Awesome Beach Wedding Packages
Sandals
This adults-only, all-inclusive paradise is host to hundreds of beach destination weddings each year in some of the most stunning Caribbean beaches. If you're looking for all inclusive destination wedding packages, but aren't exactly sure of where you want to go, Sandals is a great place to start.
Why? Because they have amazing resorts in some of the finest beachfronts of St. Lucia, Jamaica, Antigua and the Bahamas. Planning a beach wedding is easy with their six pre-set packages – all designed by Martha Stewart! Each one is inspired by a color scheme (Visions in White) or a theme (Chic & Natural).
They include a wedding consultant, officiant, certified copy of marriage license, location, reception setting, hors d'oeuvres and sparkling wine for bridal party, a gift from the resort and document preparation. You can build upon their collections and add customized touches such as music/entertainment, additional flowers, and more. They range in cost from $1600 -3700 depending on the design and location.
Beaches
If you love Sandals but want to include the kids, consider their family-friendly sister resort, Beaches. This resort also has properties in some really beautiful beachfronts in the islands of Turks and Caicos, Jamaica, and the Bahamas. They offer the same packages as Sandals but the price varies depending on the location.
Riu Resorts
They made our list because they have over 100 hotels in 17 beach destinations! Their rates are pretty reasonable and they usually have various properties in the same area at different price ranges to accommodate the budgets of all your guests.
Secrets
This is another all-inclusive resort with properties in Jamaica, Dominican Republic – and south of the border in some of the most breathtaking beaches of Mexico.
Dreams
This luxury resort with beach wedding destinations in Cancun, Riviera Maya, Los Cabos, Puerto Vallarta, and Dominican Republic, is also very popular. Other popular resorts for beach destination weddings are Breezes (with properties in Jamaica, Bahamas, Curacao, Brazil, Panama) and Paradisus (Costa Rica, Cancun, Dominican Republic).
Popular Pages