The beach wedding cake gallery on this page features a variety of different styles, shapes, and colors for your viewing pleasure. Shell decorations are the obvious choice for seaside nuptials and there's plenty of inspiration here if that's what you're looking for.
But not everyone wants to go that route, so you'll find many other ideas throughout this site including stunning cake designs decorated with tropical flowers, ribbons, elegant toppers or unique trends like petite beach theme wedding cakes and even cupcakes.
From the chic and modern to simple understated elegance, you'll find it all throughout this site. If you love one particular design, print it out or forward the link to your baker for inspiration.
Beach Wedding Cake Gallery
This is perfect for a more casual laid back beach wedding. Your cake should be a reflection of your personality and this one says that you're fun and laid back. It's decorated in all neutral sand colors and I love the little beach chair toppers.
This is a gorgeous and unique design that is absolutely perfect for a nautical theme celebration. The tied rope and anchors are a creative touch and the fresh flowers add a pop of color that completes this really stunning look.
This white cake is accented with some very light pastel pink seashells and flowers cascading from one tier to the next. This is an absolutely stunning yet simple design.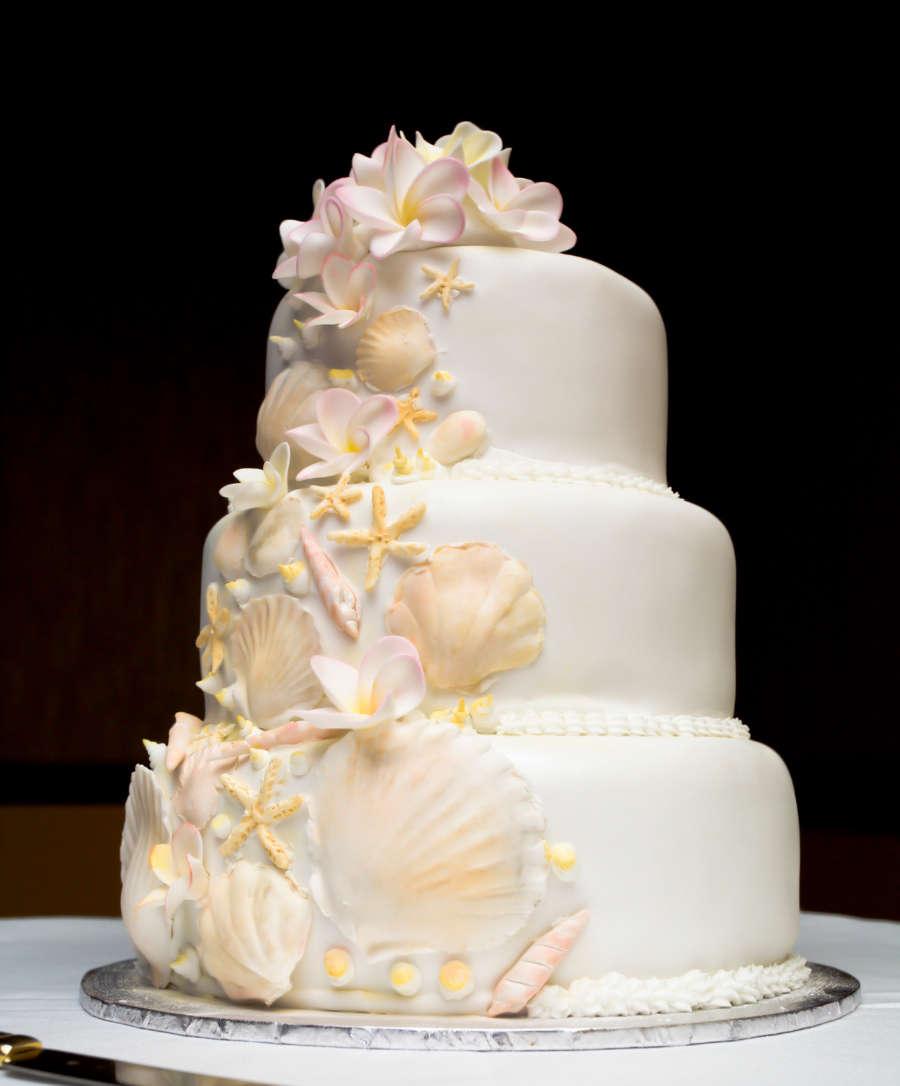 Brown is an unusual color for a beach themed wedding cake – but it looks awesome! While most couples opt for white or blue, this is a bold and brave move that will pay off. The intricate details – seahorses, sand dollars, seashells, corals, and waves on the bottom tier all work together to make this super stunning.
Pure, simple, understated elegance are a few words that can be used to describe this beach theme wedding cake. Topped with some delicate-looking seashells and starfish, this is a great idea for someone who wants to maintain a classic traditional look with just a touch of the ocean theme.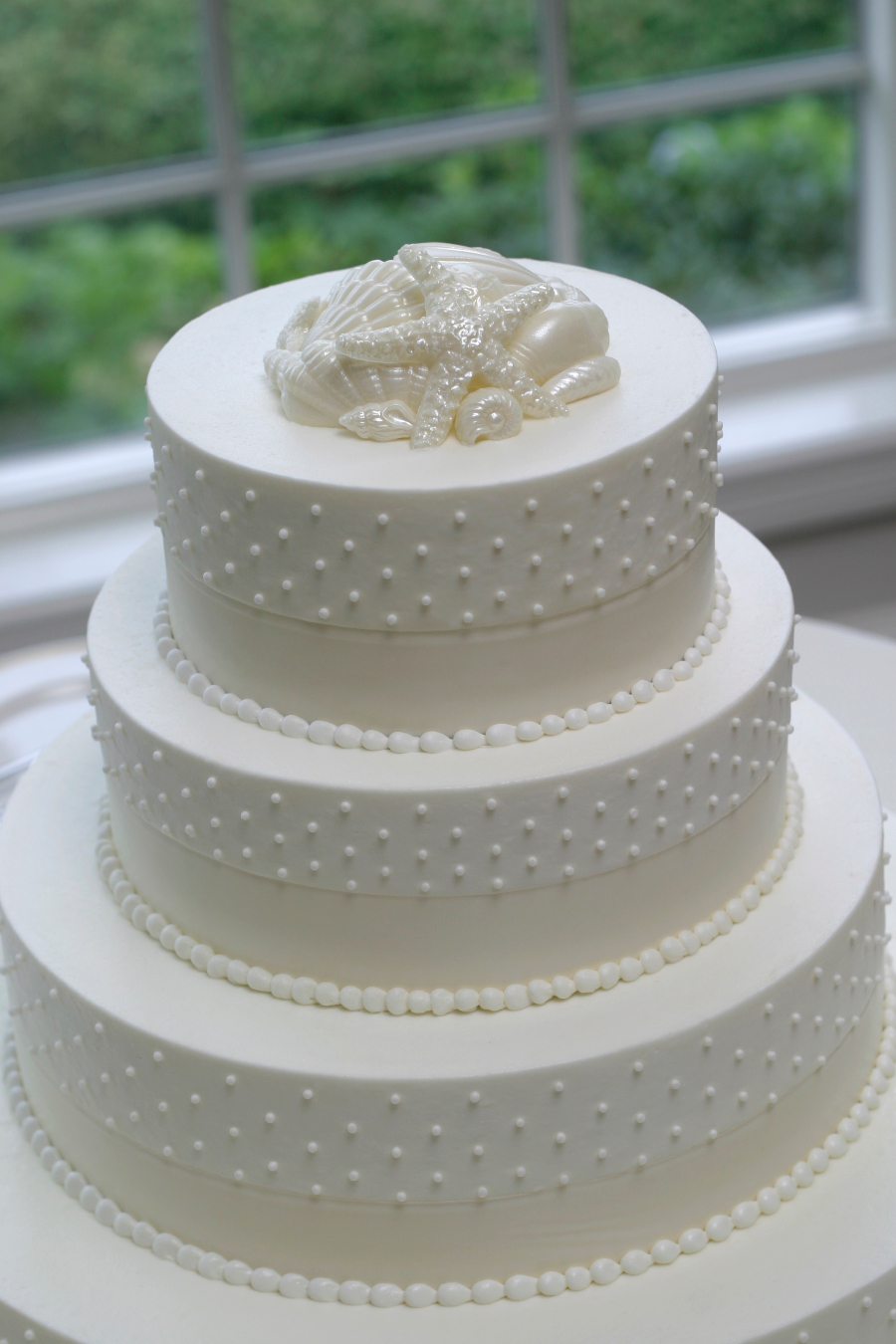 And here is another idea, if what you're looking for is an all-white cake with more beach themed accents.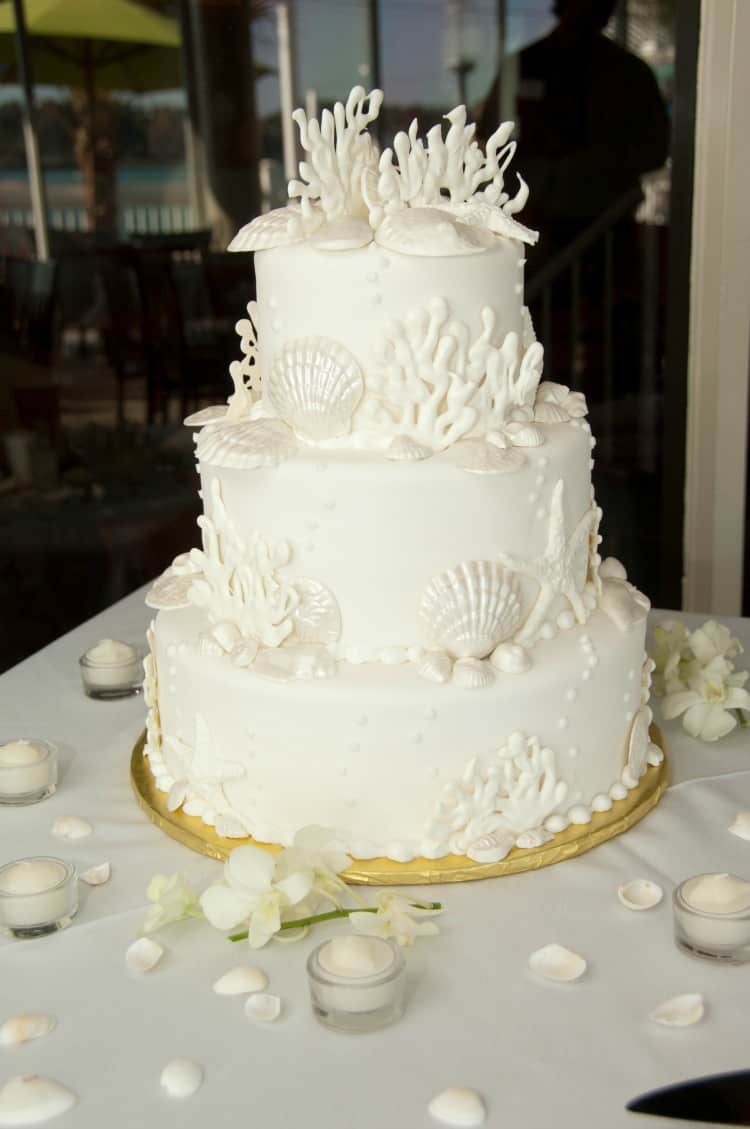 A popular (and appropriate) color for beach theme wedding cakes is blue. But it's such a bold color that it makes sense to all add a white tier or accents to make it more subtle.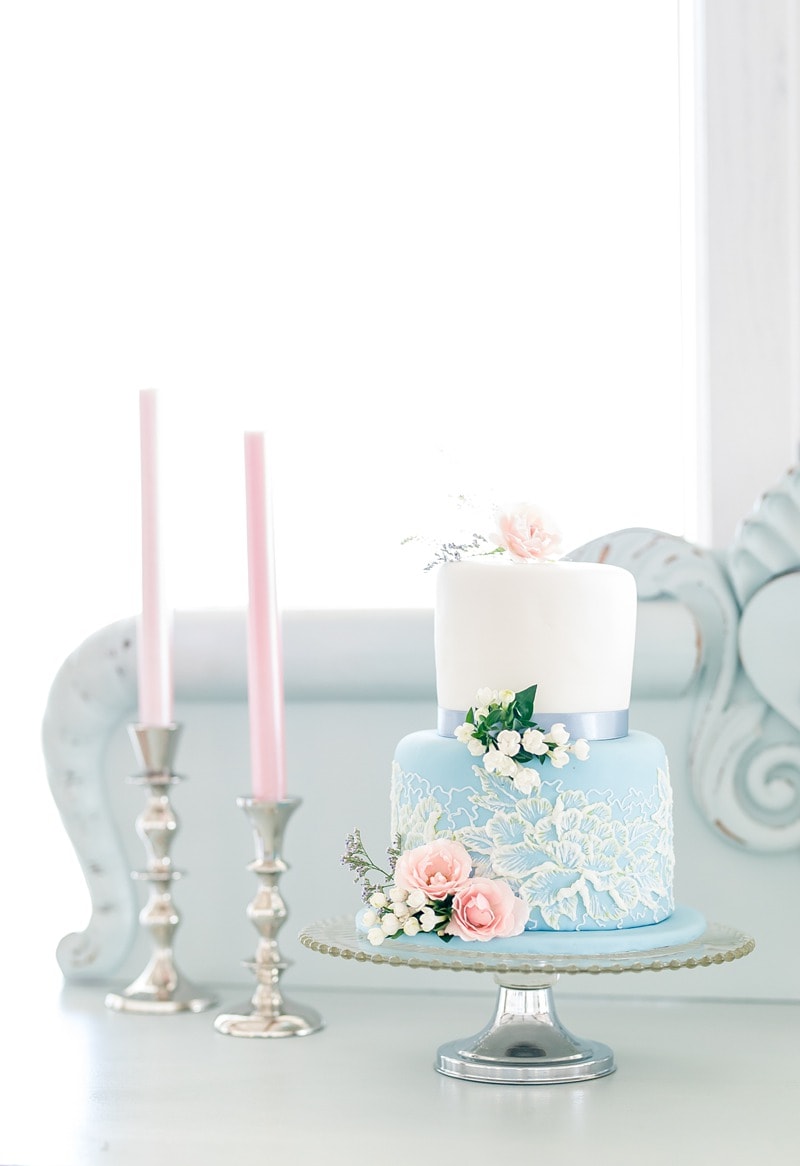 As an alternative, you can get a beautiful all-white cake like this one with a few light blue flowers and sand color starfish.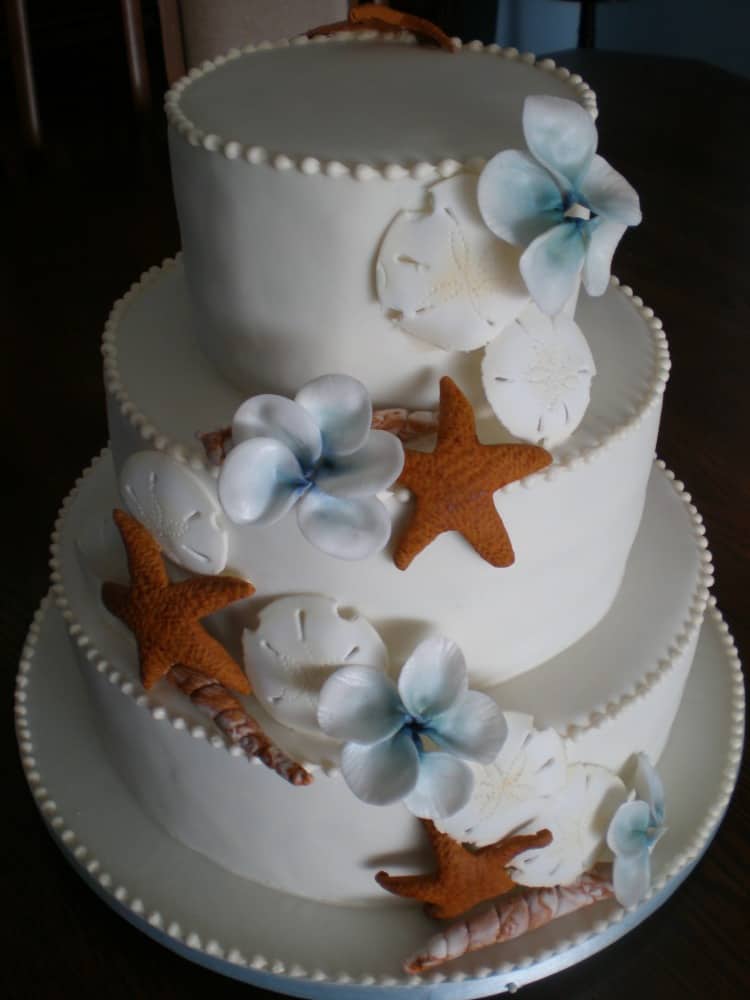 A growing trend, especially for a smaller beach wedding, is a petite cake. These delicate, intricately designed mini-cakes can be placed on each table and can even double as the centerpiece!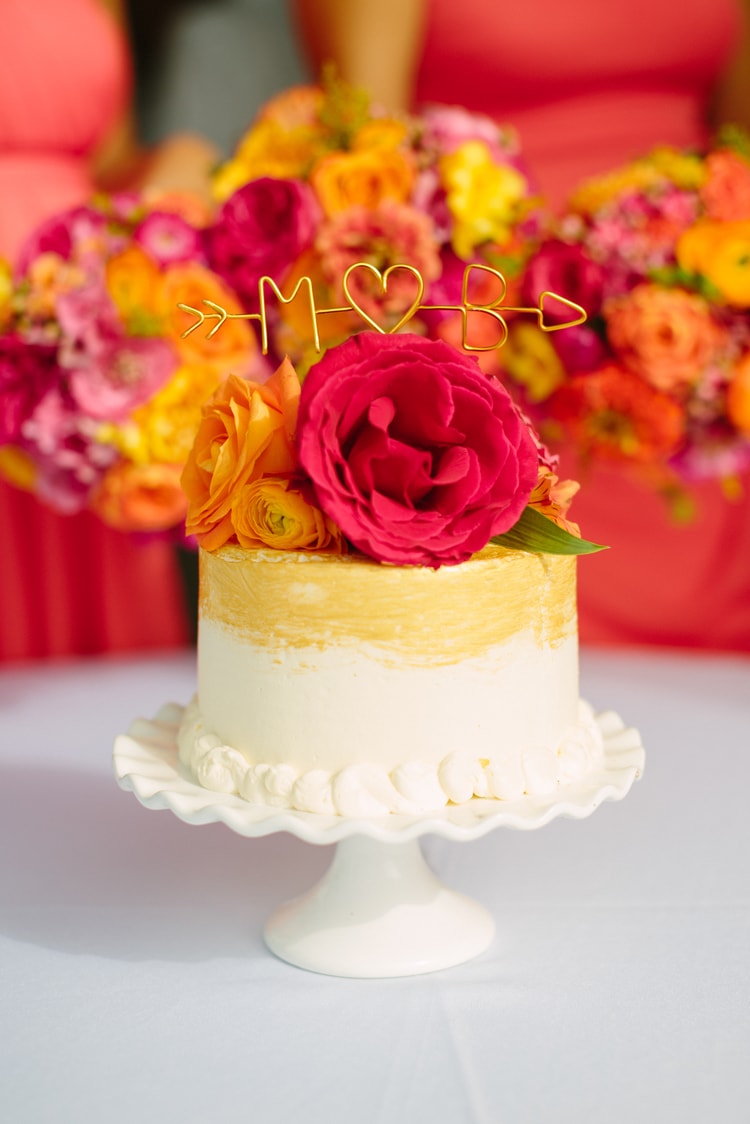 Unless otherwise noted in the photo caption, images on this page were obtained via Istock
More Cake Galleries