This months' featured idea for your destination wedding is…trash the dress photos. Maybe you've heard of it and maybe not. But the truth is that it's a pretty awesome concept.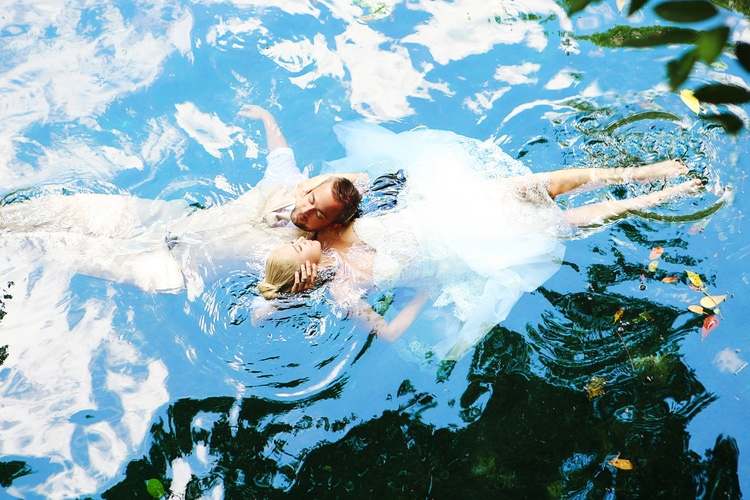 Dekker Photography | See more of this album
I first discovered this concept of "Trash the dress" photos a few days before my cousin's destination wedding many years ago. We were in Puerto Vallarta, Mexico and she invited me to the mall in search of a dress for her "trash the dress" shoot. At the time I had never heard of this concept, but I was instantly on board. And it became an absolute must for my very own destination wedding a few years later.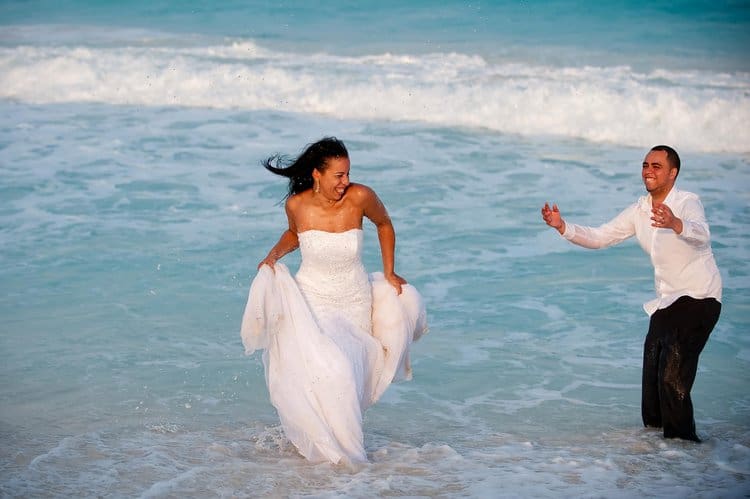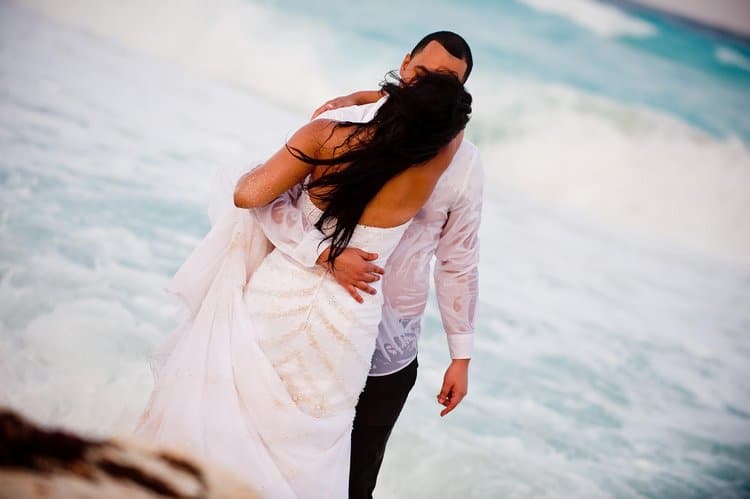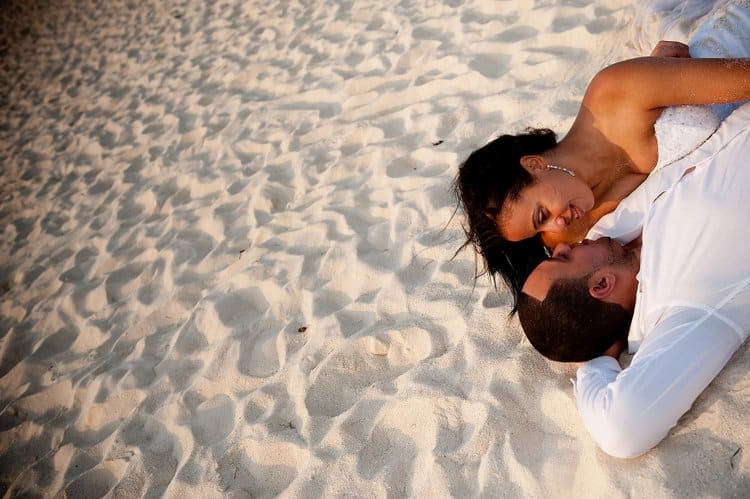 I'm kind of obsessed. It's one of my favorite parts of a destination wedding. Trash the Dress photos are usually taken the day after your wedding. It's so much fun, sexy, romantic, and makes for AH-mazing photos that you will cherish forever. And while anyone can have a "trash the dress" photo shoot, they're really popular for destination weddings because you get to take advantage of the stunning backdrops available abroad.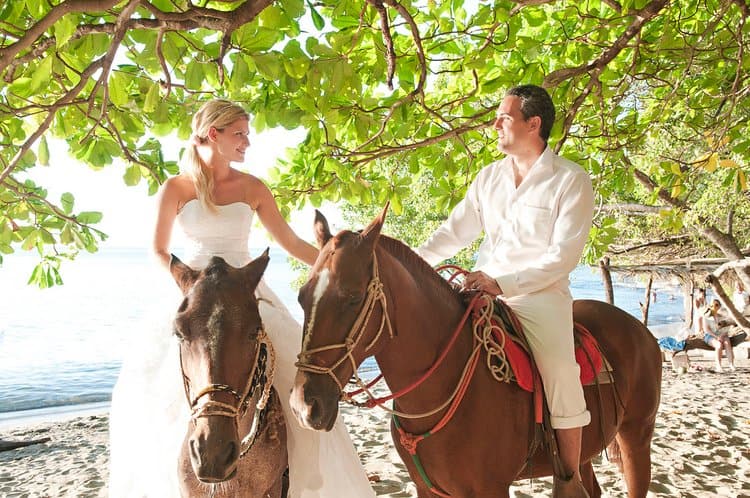 Sylvia Guardia Photography | See more of this trash the dress photo shoot in Costa Rica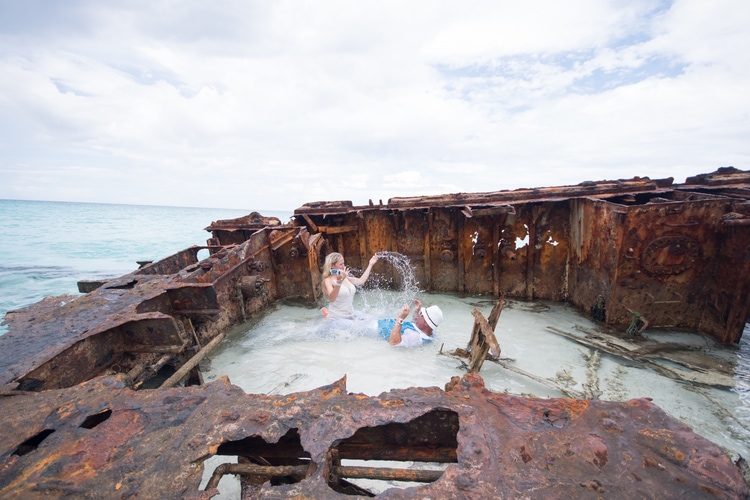 One Moment One Shot Photography | See more of this shipwreck trash the dress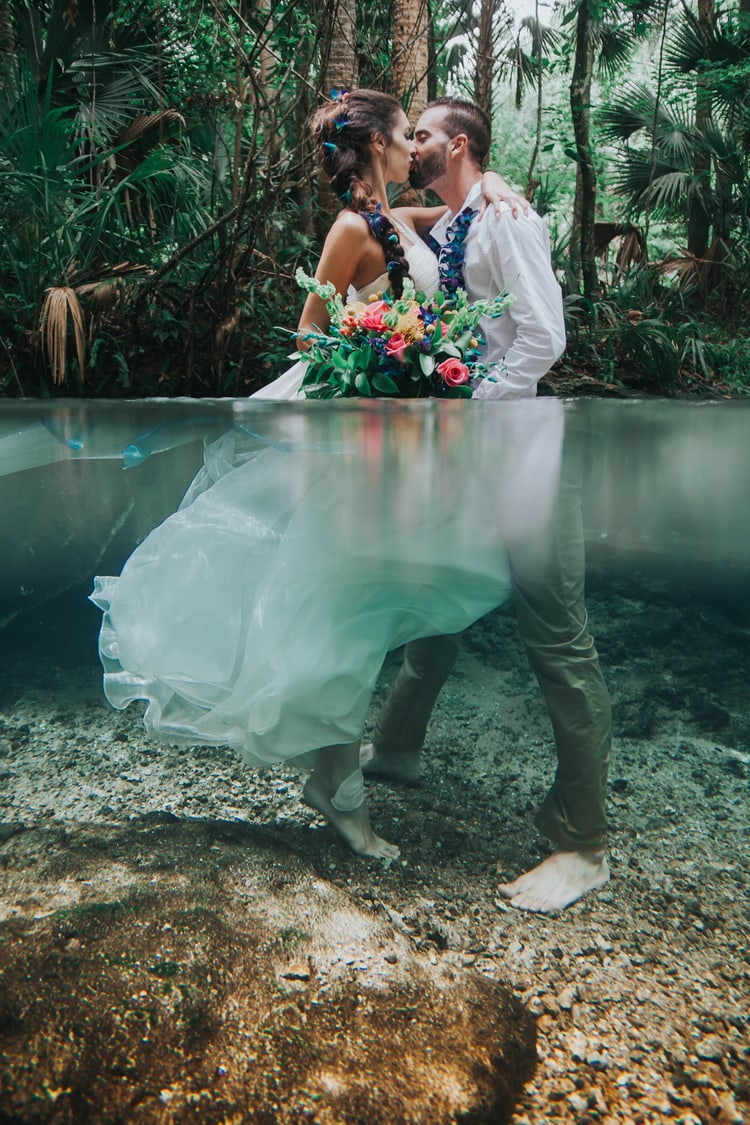 Photo Credit: Angie & Marko | See more of this Underwater Wedding Inspiration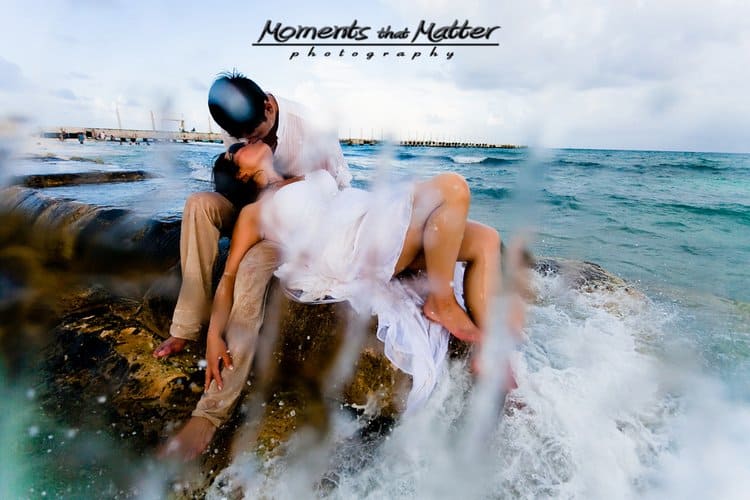 See more photos from this real trash the dress photo shoot in Mexico, and read the awesome advice the bride shared about how to make the best out of your trash the dress shoot.
Not convinced you want to ruin your designer gown? I'm personally an advocate of it because, are you (or your daughter) really going to ever wear this dress again? Really?? Why not have fun with it and make some memories that will last a lifetime. I will never, ever regret "trashing" my designer gown. Despite going neck deep into the ocean water and then rolling around the sand in my soaked gown, my dry cleaner was able to restore my dress to its original condition. Still not sold on the idea of trashing your precious wedding gown? Then do what so many other brides do and get an inexpensive dress just for your shoot.
But whatever you do, if you can afford to, go ahead and book a trash the dress shoot. You'll be glad you did!
Check out this post for other must-have destination wedding photo opps.
Related Posts You'll Enjoy
Everything you need to know about buying a wedding Dress online without getting scammed
Photo Credits (top to bottom):
First two images: Istock
Morgan Lynn Photography
Moments That Matter Photography
Featured:

Enter to WIN a FREE Destination Wedding Valued at $30,000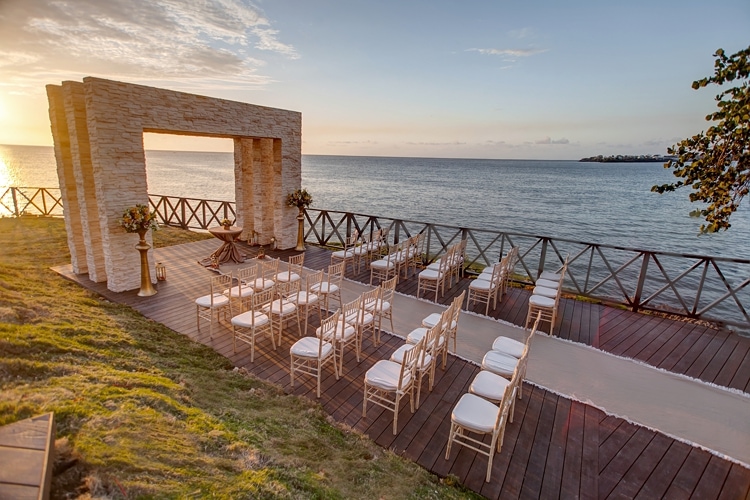 How would you like to win a TRULY FREE destination wedding at a luxury all-inclusive resort? I'm so excited to share all the details of this amazing contest with a prize valued at $30k. It's really easy to enter and if you win, you'll get free roundtrip airfare, 7-night accommodations at a luxury all-inclusive resort, a free ceremony and private reception with a bouquet, DJ, dance floor, cake, centerpieces photography & videography package… the works. As if that wasn't enough, even your wedding guests would get free 5-night all-inclusive resort stay, free excursions, and private airport transfers. This is an amazing giveaway so go ahead and stop what you're doing right now because this is quite literally the opportunity of a lifetime. READ MORE
Featured:

Unique Poolside Bachelorette Party Inspiration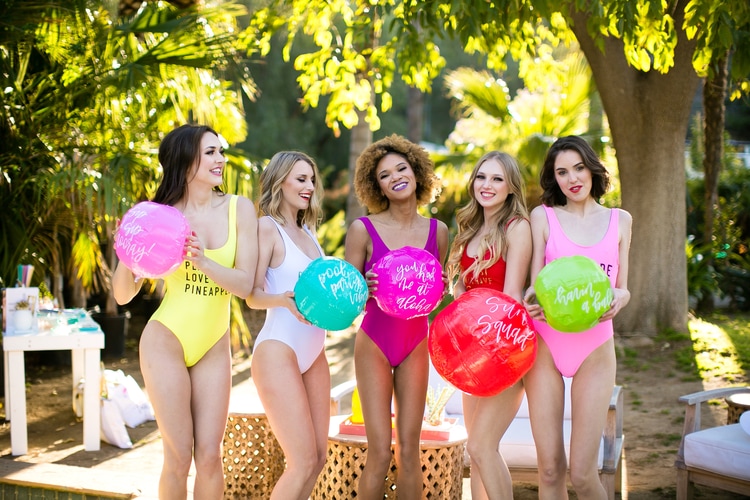 This unique tropical poolside bachelorette party is #GOALS! The décor was tropical, colorful and fun – bringing a cheery vibe that set the tone for a flawless and relaxed day. There were tons of personalized details –from sunscreen and chapstick, to soda and champagne, sun hats and fans, magazines, personalized tumblers, and even a wet bikini bag to hold their suit while they slipped into some adorable "Bride's Beaches" cover-ups. Of course, what's a good party without some fun games? Tons of fun ideas in this post. Read more
Cynthia is the founder and editor of Destination Wedding Details.She has over 15 years experience in the Marketing and Event industry and launched Destination Wedding Details in 2010, shortly after planning her own destination wedding. Cynthia uses her experience and genuine passion, to inspire brides who are planning their dream wedding away from home.