I have a confession. I'm kind of obsessed with Trash the Dress photo shoots. I personally think it's one of the most exciting parts of having a destination wedding. And I can't get enough of them. After all the planning and anticipation that goes into planning a wedding away from home, it is such a treat to let your hair down and have some fun in the sun! It is an unforgettable experience. And the photos will take your breath away every single time you look back. The day after their wedding in Playa Del Carmen, Mimi & Joe took advantage of the scenery and enjoyed a fun and gorgeous photo session shot by their photographer, Lincoln from Moments that Matter Photography. The results were amazing. So without further ado, here are their photos along with some words of advice for other couples who are considering trashing the dress!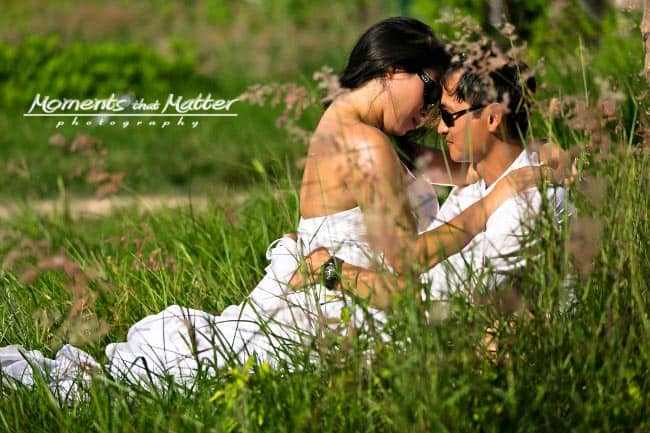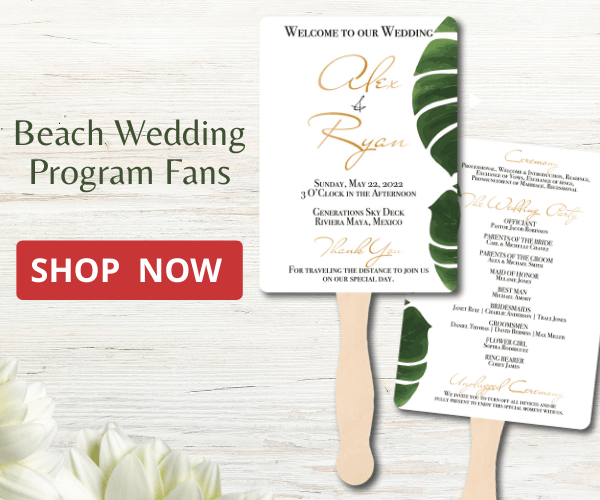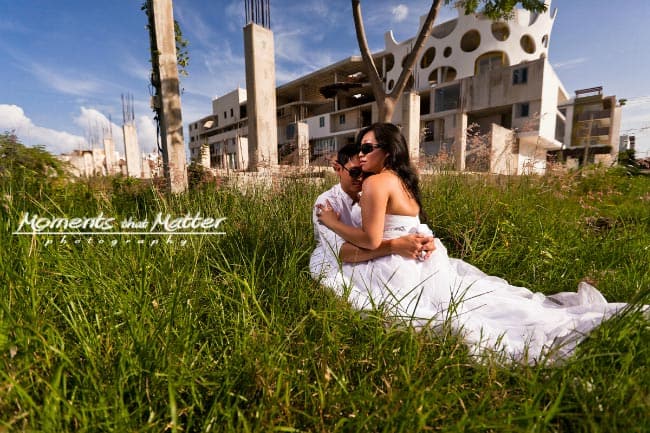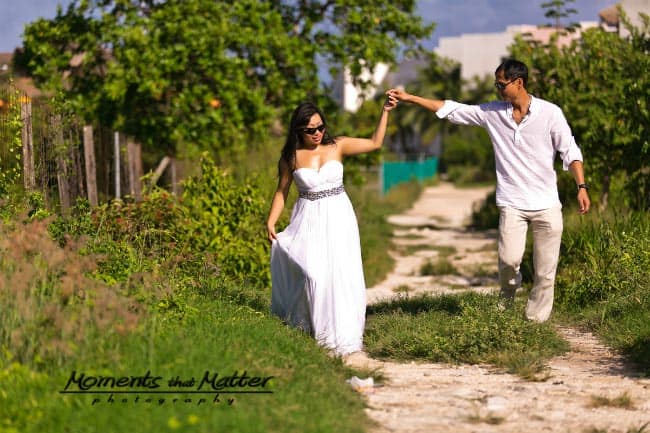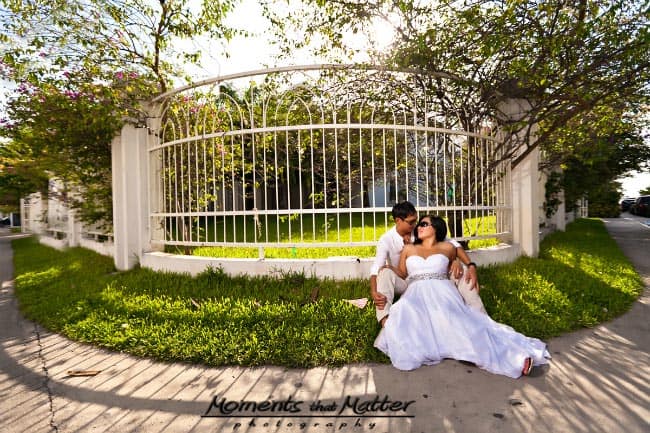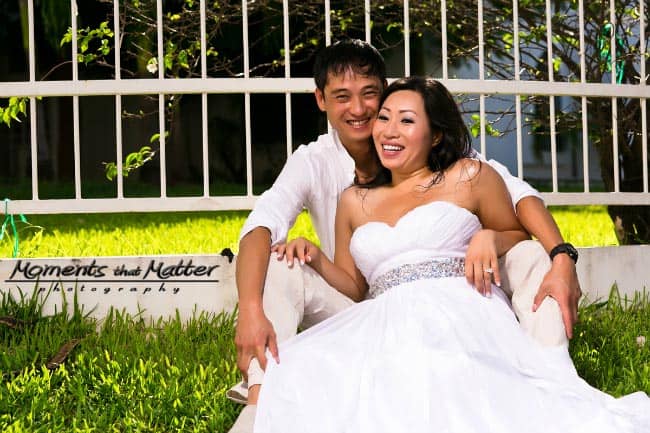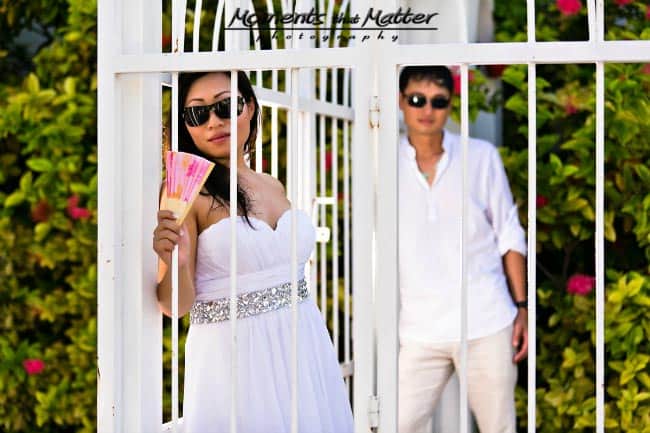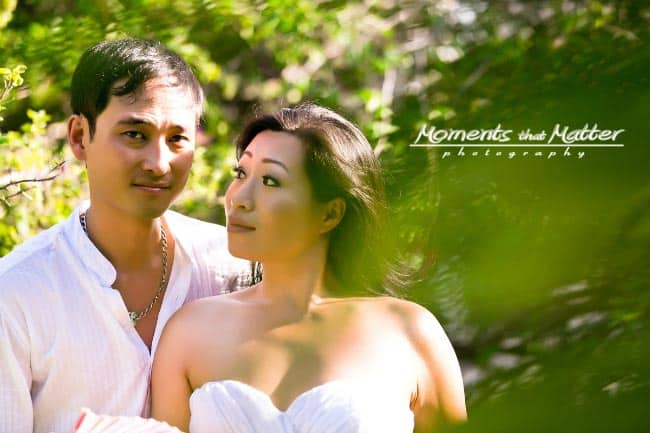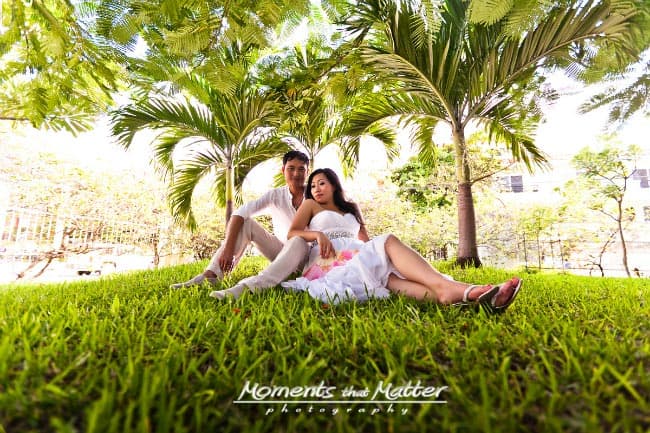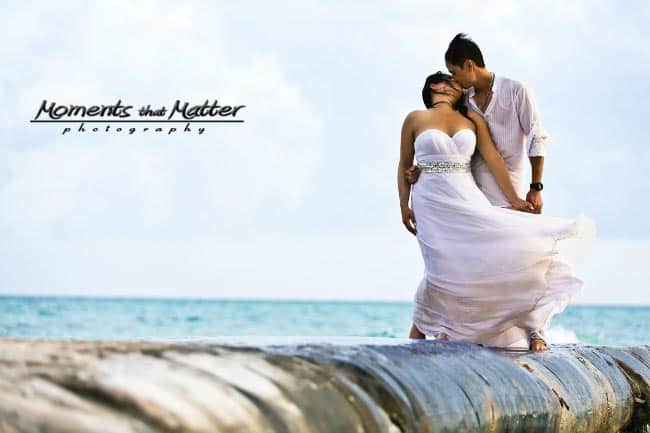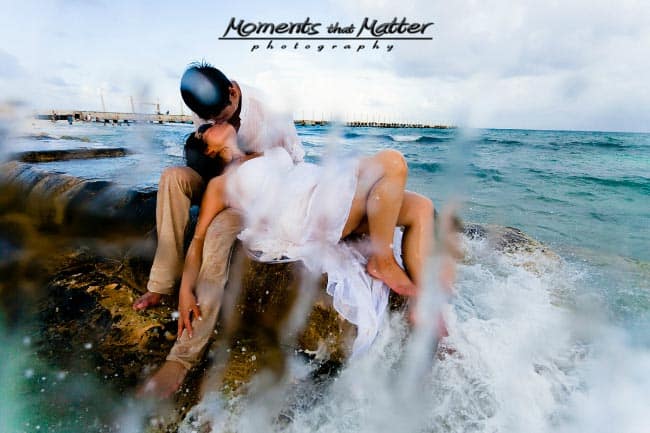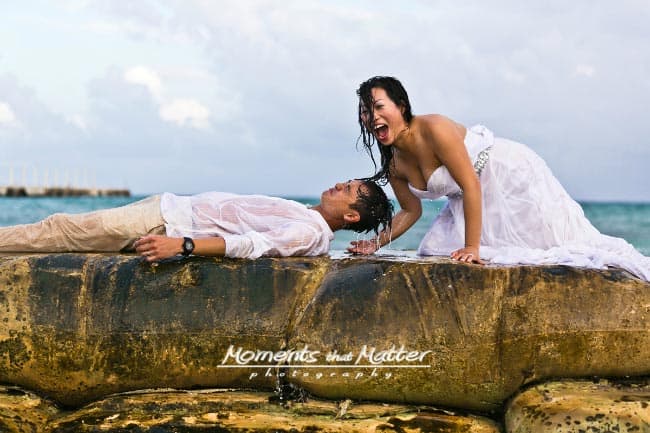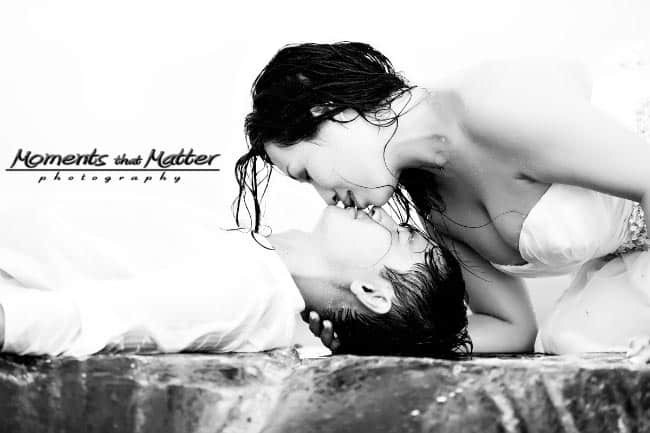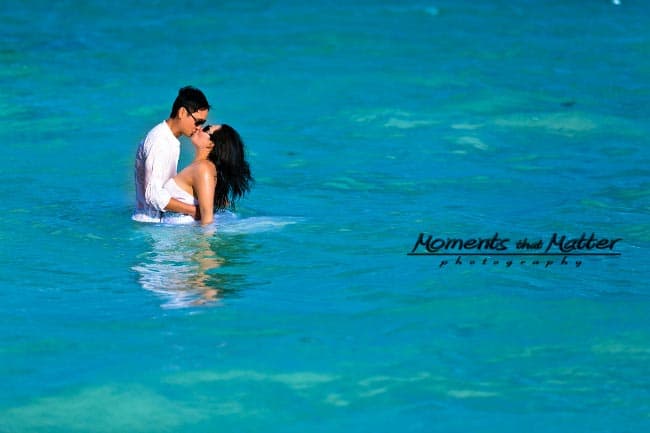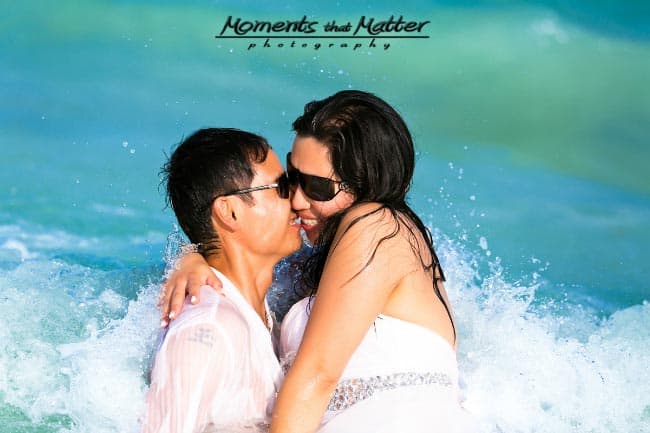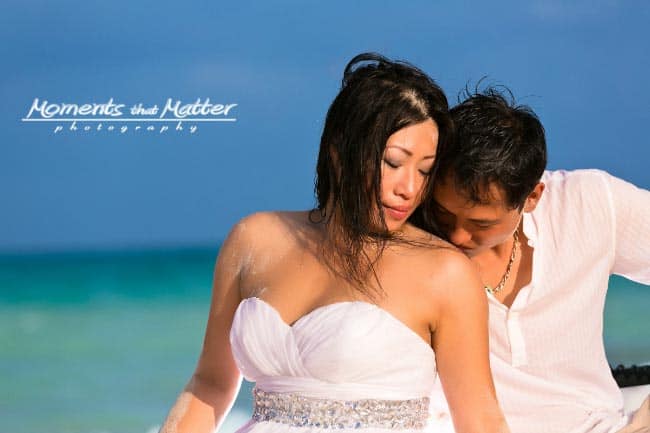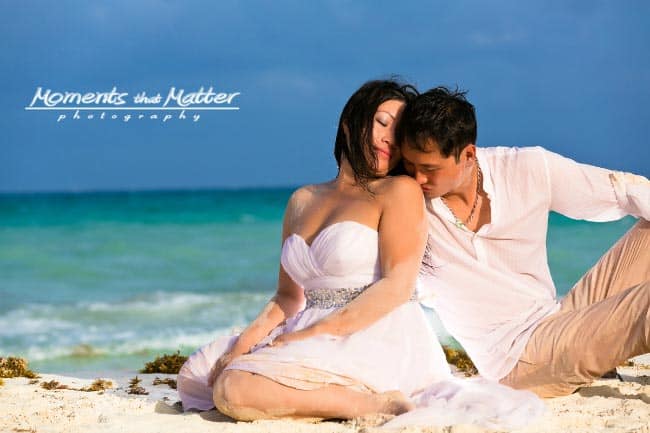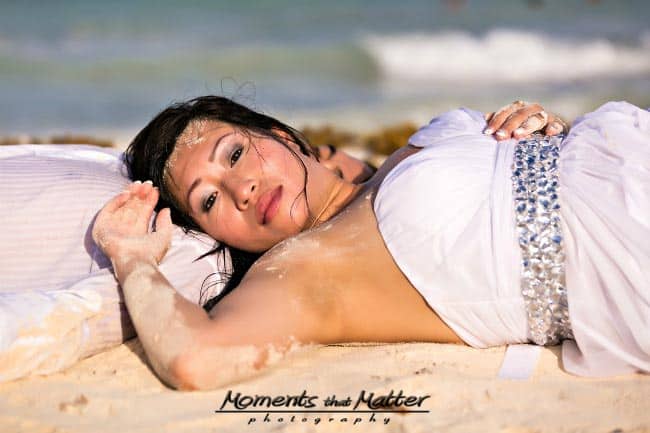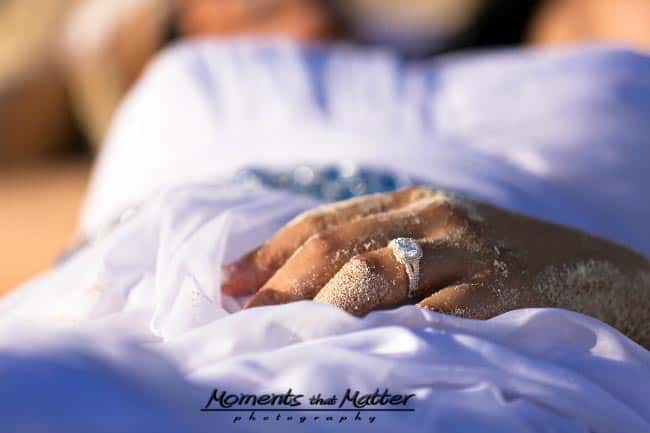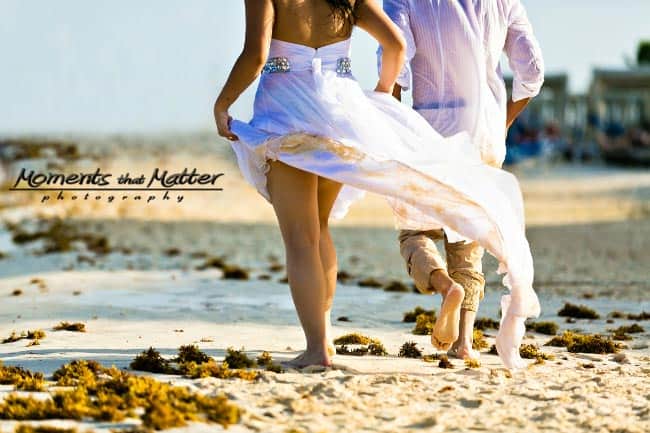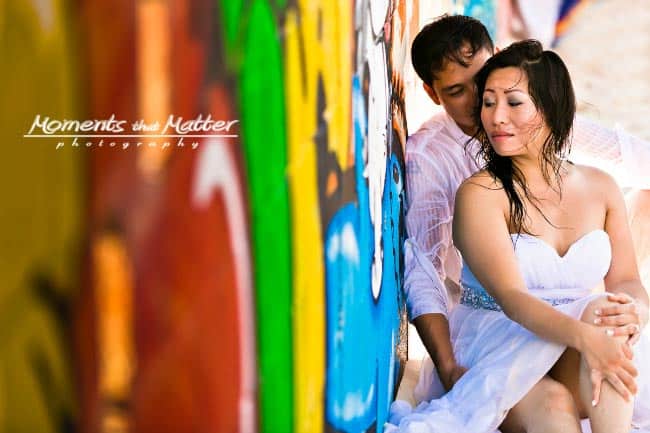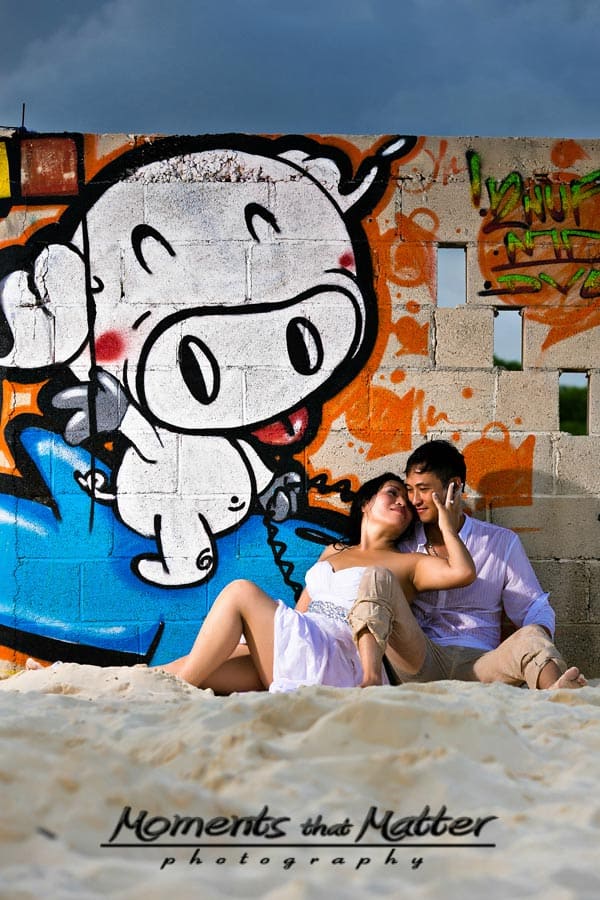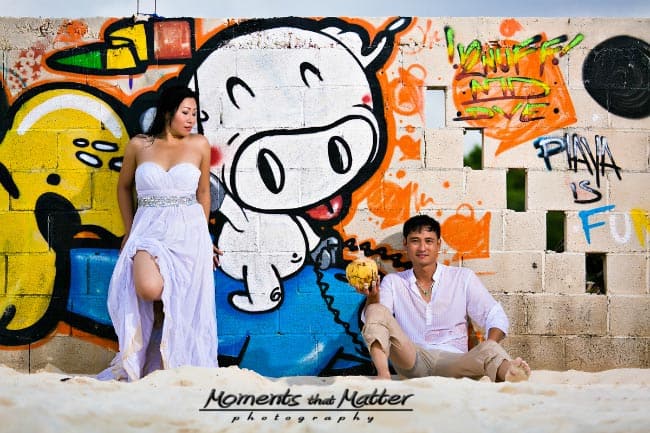 Real "Trash the Dress" Advice
I asked the bride some questions about her experience trashing the dress, and she was happy to share her advice for those of you planning to follow in her steps.
What made you choose the Riviera Maya for your wedding and trash the dress?
I love Mexico. Riviera Maya is my favorite part of Mexico, and my husband proposed to me 2 years before in Riviera Maya.
What made you want to do a TTD photo shoot?
When I was researching photographers for my destination wedding, I came across some amazing TTD photos. That's when I thought – when would be a better time to take advantage of the location then a destination wedding? After seeing Moments that Matter's portfolio, it was a no-brainer for me to add the additional TTD photo session.
What was your favorite part of the photo session?
I believe photos capture/convey emotions, and the photographer's interaction with the couple has a lot to do with it. The best part of the session is the way Moments that Matter made us feel at ease (especially being from Canada and our wedding day would be our first day to really get to know each other). Have fun with your photographers!
Did you buy a special dress or did you wear the same gown as your ceremony?
I did have 2 dresses. I didn't buy the 2nd dress just for the pictures, but I'm glad it was a different gown as the ceremony.
If you could give one(or two) pieces of advice to brides planning trash the dress photos, what would it be?
Connect and have fun with your photographers and wear a flowy dress that's comfortable.