This question was asked by one of my readers as part of the DWD etiquette Q&A series.
Question asked by Rachel (U.S.)
I am creating a friend's Save-the-Date and invitations for their destination wedding. They are only inviting close friends and family to their destination wedding in Jamaica but are also having a wedding back home for everyone. Everyone who is invited to the wedding is invited to the at-home reception however, not everyone who is invited to the home celebration is invited to the destination wedding.
How do they go about deciphering the two with the save the dates and invitations? They are thinking they need to send out a save the date for the people coming to the wedding and second one for the location back here. What is the best way to go about this for the save the dates? How do they keep things separate with still letting people know what they need to know and who is actually invited to what?
Then there is the whole other issue of the invitations? I don't even know where to start with those, but luckily I do have time to help them with that.
Cynthia @ Destination Wedding Details says:
You're such a great friend to be so concerned and helpful with this very confusing topic:) I know it's a lot to coordinate so take a breath and relax because you'll soon see that it's not as bad as it seems:)
Your friend is right in that they need to send separate save-the-dates/invitations to the destination wedding guests and the at-home reception guests. I also think it's a good idea to send out save-the-date to both the Jamaica wedding and hometown reception at the same time and here's why…
If someone who's not invited to the Jamaica wedding gets wind that your friend is getting married but they didn't get a save-the-date or invitation in the mail, they could get upset thinking that they're not invited to the wedding at all. But if they get a save-the-date to the home reception, then they'll know it's the destination wedding they're not invited to, which in most cases is perfectly understandable since destination weddings tend to be more intimate in nature with family and close friends.
The way to keep things separate is with the wording. The destination wedding save-the-date will say something like…
"Save the Date. BRIDE and GROOM are getting married in Jamaica on X date. Formal invitations to follow."
The save the date for the at-home reception will say something like…
"Save the Date for the stateside wedding reception of BRIDE and GROOM. The couple will marry in a small intimate wedding ceremony in Jamaica, and invite you to join them for a celebration upon their return home on X DATE."
Now the invitations are a different story but a little easier because people would have already received save-the-dates so they'll know what to expect. Invitations for the at-home reception can be sent out 6-8 weeks prior just like you would for a traditional wedding. For those guests who are invited to both events, you can include the invitation to the at-home reception with your destination wedding invite.
Again, you will word them differently to keep things separate and avoid confusing guests. For example, the destination wedding invitations will say something along the lines of:
Bride
And
Groom
request the honour of your presence as we exchange vows
on DATE and TIME
in Sandals Resort
Negril, Jamaica
The invitation for the at-home reception almost doubles as an announcement of their wedding and invitation to the hometown celebration. That way, guests know the ceremony already happened in Jamaica but they're invited to a reception at home…
Bride
and
Groom
exchanged marriage vows
on DATE
in Jamaica
Please join us for a hometown reception to celebrate their marriage
on DATE
at TIME
VENUE
ADDRESS
CITY, STATE
For more ideas, check out this post with 21 at-home reception invitations featuring unique designs and wording.
I hope this helps! Best of luck.
Related Articles:
Featured:

Unique Poolside Bachelorette Party Inspiration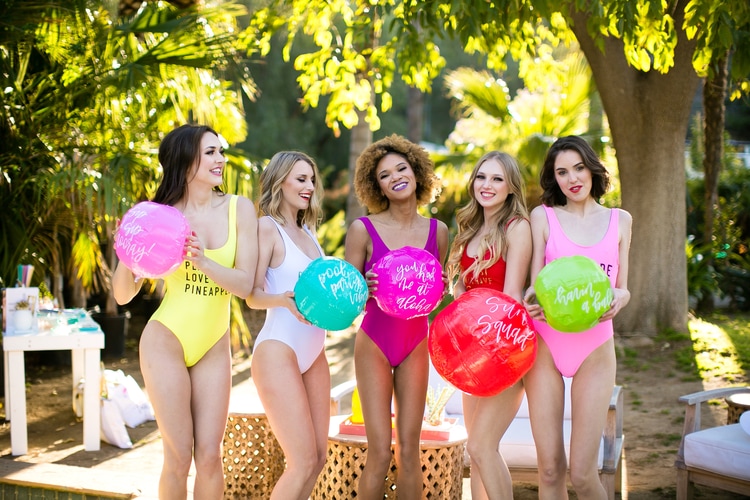 This unique tropical poolside bachelorette party is #GOALS! The décor was tropical, colorful and fun – bringing a cheery vibe that set the tone for a flawless and relaxed day. There were tons of personalized details –from sunscreen and chapstick, to soda and champagne, sun hats and fans, magazines, personalized tumblers, and even a wet bikini bag to hold their suit while they slipped into some adorable "Bride's Beaches" cover-ups. Of course, what's a good party without some fun games? Tons of fun ideas in this post. Read more
Featured:

New Orleans Destination Weddings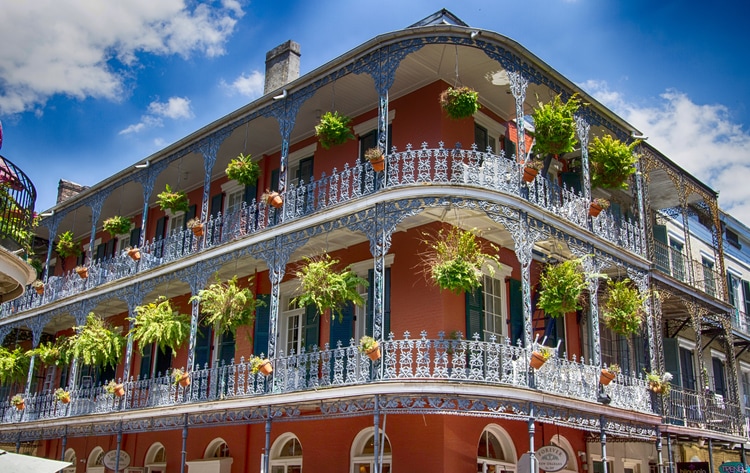 Here at Destination Wedding Details, we've seen it all: weddings at the beach, in the mountains, in the desert, and in pretty much every country. ALL beautiful, mind you… but through our years of observing what exactly makes for a GREAT wedding, we've surmised this: it must be FUN for you and your guests. So, ask yourself this: what city is more fun than New Orleans? Read our full post to discover when, where and how to get married in NOLA.
Cynthia is the founder and editor of Destination Wedding Details.She has over 15 years experience in the Marketing and Event industry and launched Destination Wedding Details in 2010, shortly after planning her own destination wedding. Cynthia uses her experience and genuine passion, to inspire brides who are planning their dream wedding away from home.