This is the third part in a series of posts recapping my destination wedding site visit to Thailand courtesy of the Centara Grand Resorts & Hotels. In case you missed it, I was lucky enough to visit the Centara resorts in Phuket, Hua Hin, and Pattaya. Three very different resort properties in three distinctly unique regions of Thailand. You can check out the post recapping my trip to Phuket here, but today I'm here to talk about my destination wedding site visit to Hua Hin.
Disclosure: Thanks to Centara Hotels & Resorts, who paid for my trip in exchange for an honest review. All opinions are the author's own and do not necessarily reflect the views of any organization or company.
About the Centara Grand Resort & Villas in Hua Hin
If I had only one word to describe the Centara Grand Beach Resort & Villas in Hua Hin, it would be peaceful. As soon as I walked into the gorgeous resort grounds I was swept with an air of tranquility. The open layout allows for the soft sea breeze and fresh aroma of frangipani to wash all your stress and worries away.
If you like peace, quiet and tranquility, this is the destination wedding location for you.
Intrigued? I'll tell you more!
The resort's history dates back to the 1920s when Hua Hin was just a sleepy fishing village. Back then, the resort was a railway hotel – the first seaside hotel in the area, it soon became a popular stop for Thai aristocracy and Europeans.
Hua Hin has since grown into a city, but the resort maintains its style and charm. It's romantic, it's [more than] comfortable, it's authentic, provides modern amenities, exceptional cuisine, and a renowned spa.
What else could you ask for? Personally, nothing. I would choose this as my destination wedding location in a heartbeat.
Let me tell you about my experience…
My Experience at Centara Grand Beach Resort & Villas in Hua Hin
The moment I arrived, I was welcomed by the warmest smiles I have ever encountered, and the most refreshing drink I have ever had. Would you believe me if I told you that this drink is naturally purple, made with flowers from their own garden?! It's true!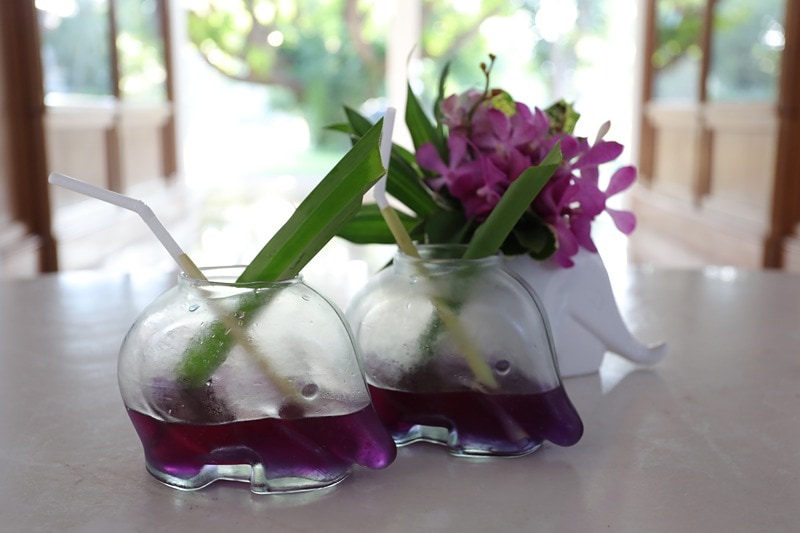 I instantly fell in love with the architecture – the resort is built in traditional Thai style… and it's gorgeous! It feels so unique and authentic! It's not often that you find resorts that perfectly blend in with the location while providing you with a luxurious experience.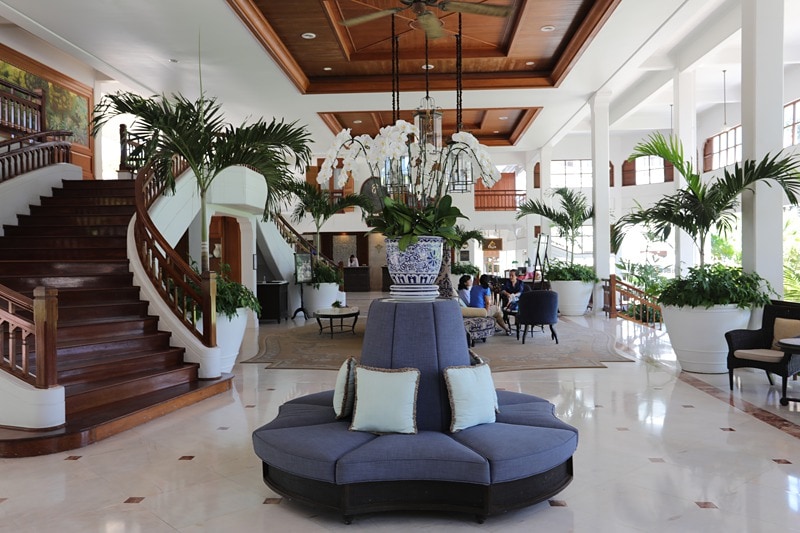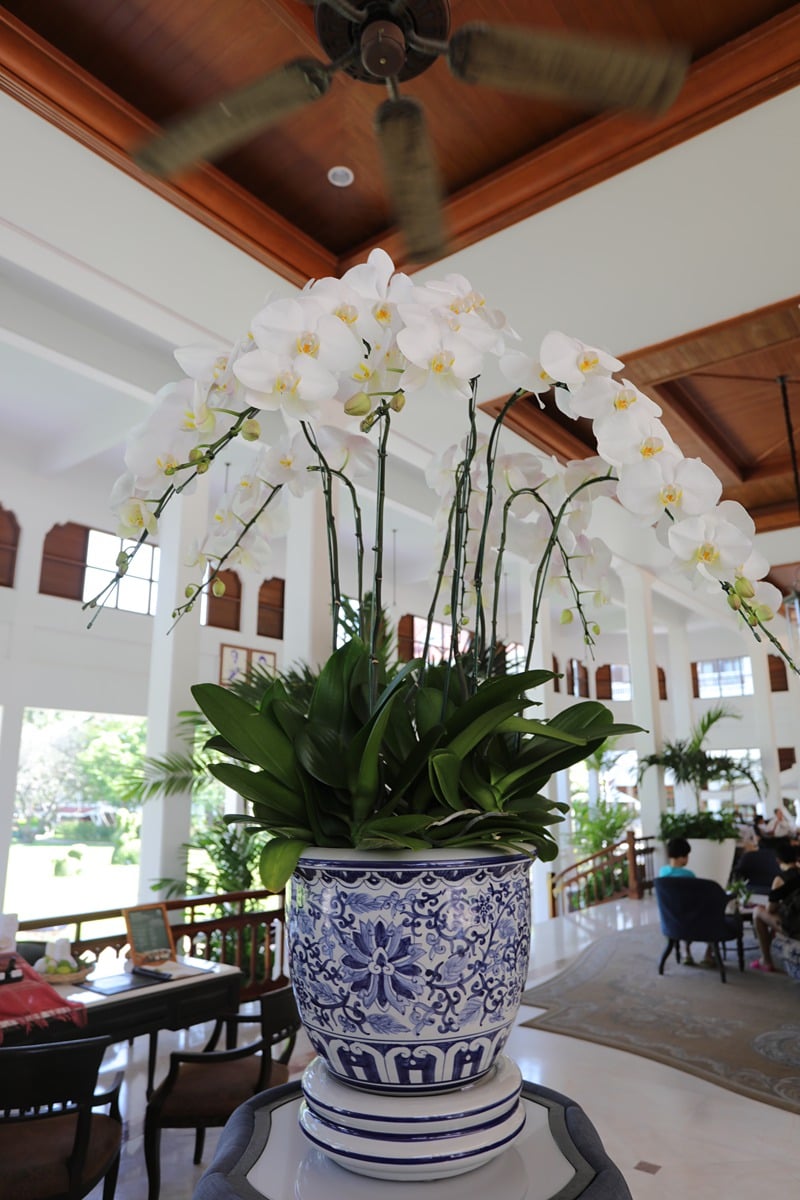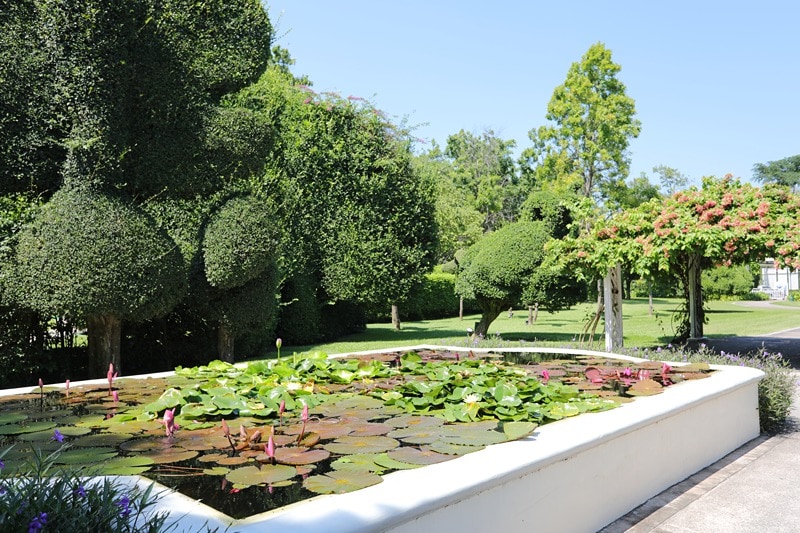 Just a few steps from the reception and the rooms, you'll find the most gorgeous white sand beach!
Gorgeous, right?! Well, you haven't seen anything yet! Just wait until I show you the romantic, candle-lit dinner on the beach…
But first… let me show you more of the resort.
It has multiple pools – both for adults and for children.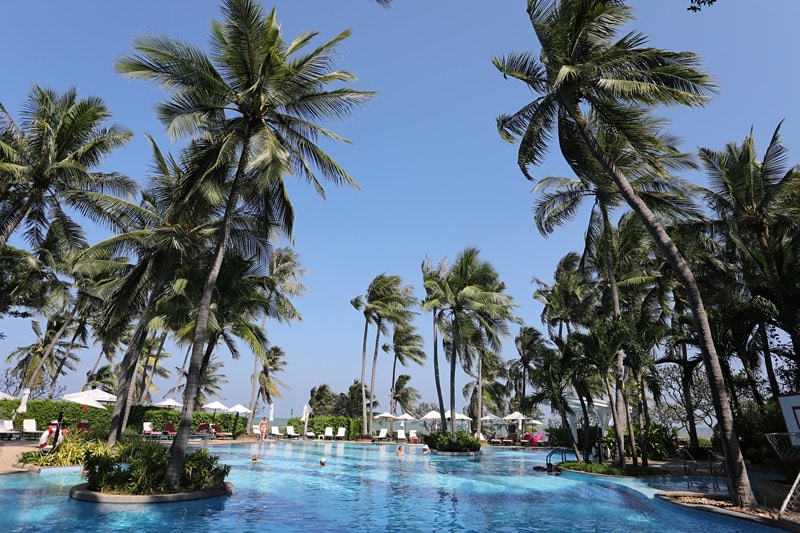 And their spa?! Ladies & gents- this one is unrivaled. I had a 60-minute Thai massage including an entire body scrub and let me tell you… it was hands down the best 60 minutes of my life. Lucky for you, every wedding package includes a couple's treatment at the spa… here's a sneak peek.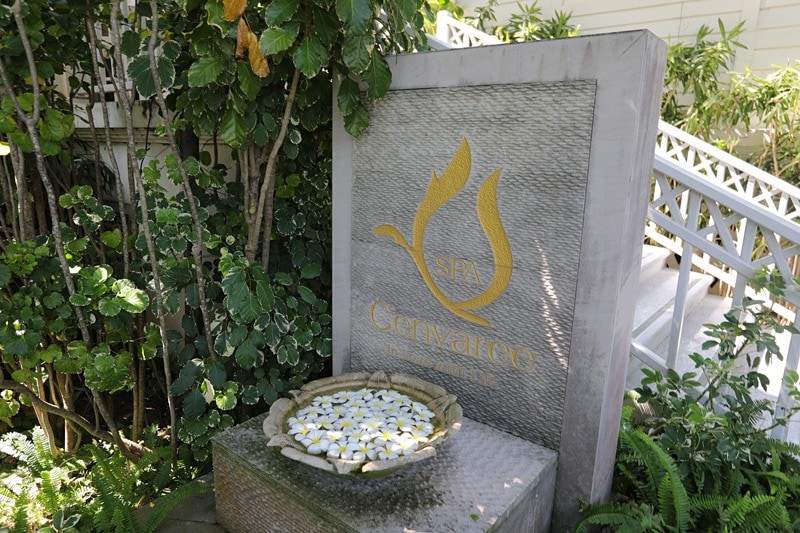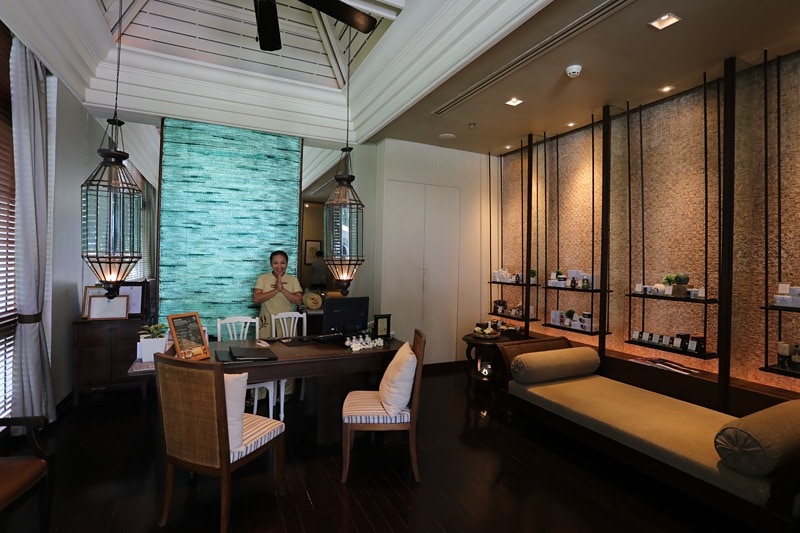 It's not just a massage, it's an entire experience on its own…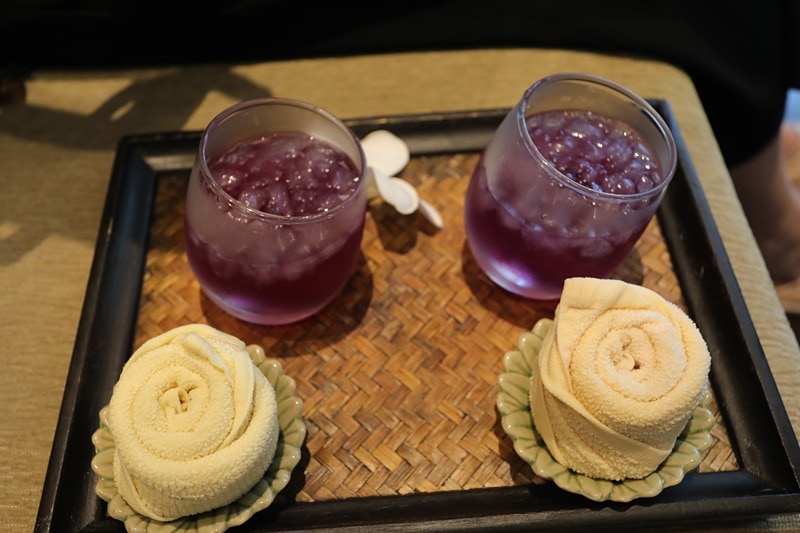 Wedding Venues at Centara Grand Beach Resort & Villas in Hua Hin
Now for the important details… let me tell you about the resort's wedding packages and venues! The Centara Grand Resort in Hua Hin has the most GORGEOUS wedding venues, and there are so many to choose from! Here's a sneak peek at their venues.
The Coast
I'll start with my personal favorite venue, "The Coast"…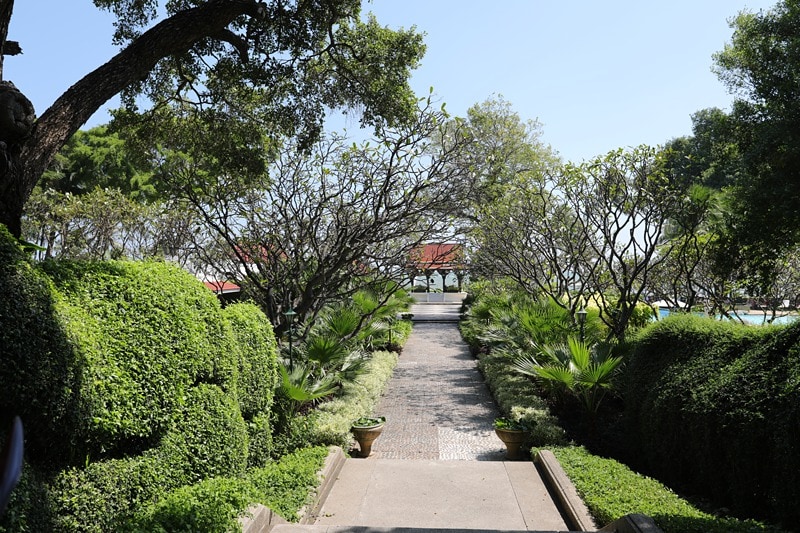 Just picture yourself walking down this flower-lined aisle, until arriving at this gorgeous Thai styled beachfront gazebo…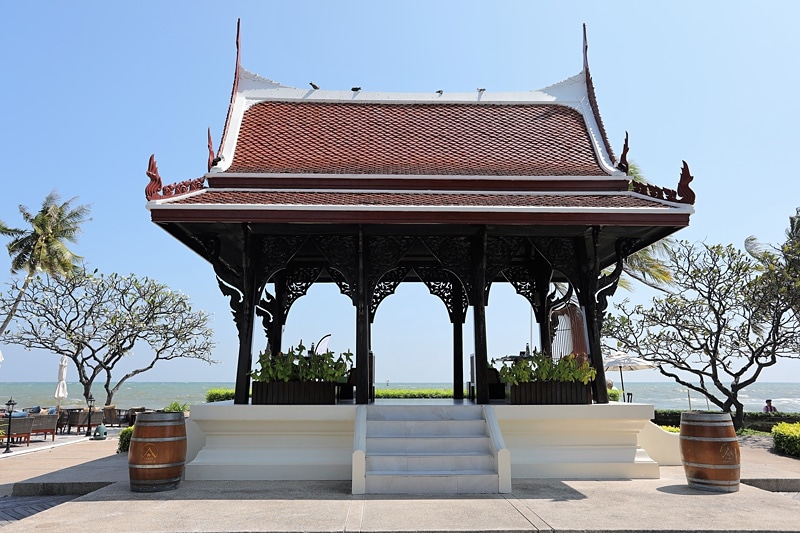 Or if you prefer, you can have your ceremony right on the white sand beach!
Topiary Garden
Another option is the "Topiary Garden" which is located among their gorgeous gardens, surrounded by beautiful colonial architecture.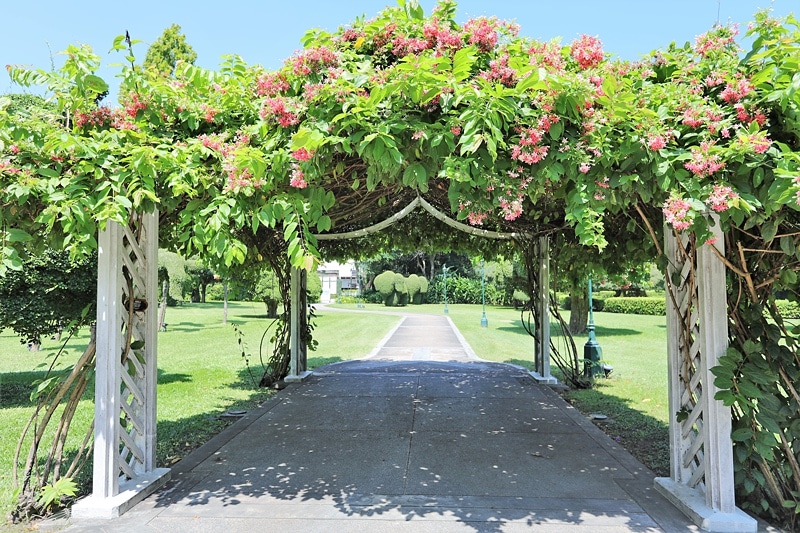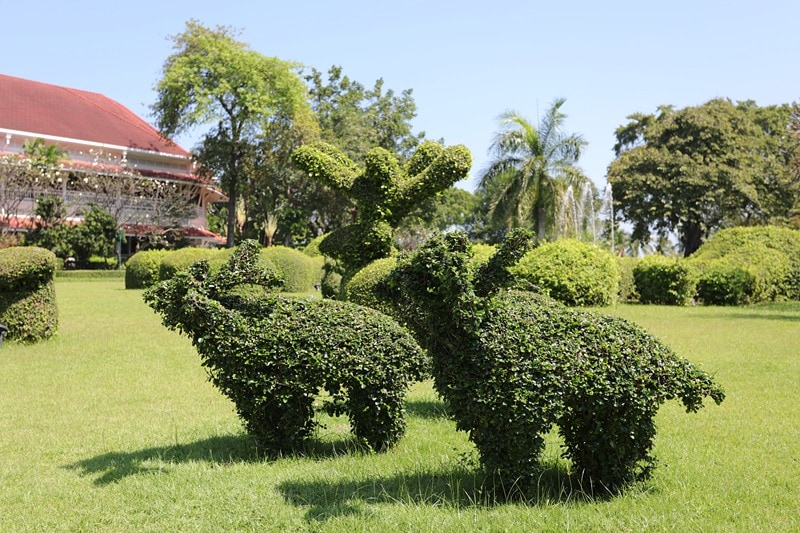 Beach Front Putting Green
The area is enormous – so you can certainly invite a few hundred guests if you'd like!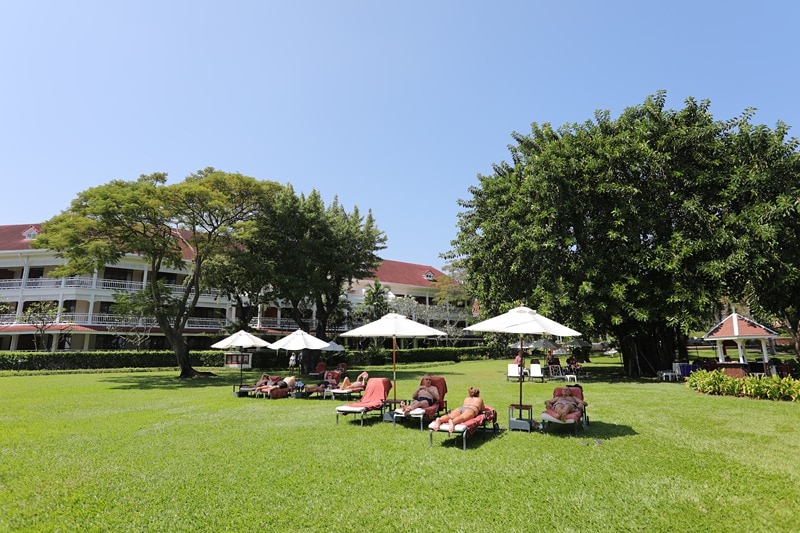 There's always a backup of course! "The Colonial Hall" is always available as a back up should the weather turn.
You also have a few options for your cocktail hour and reception, including outdoor venues…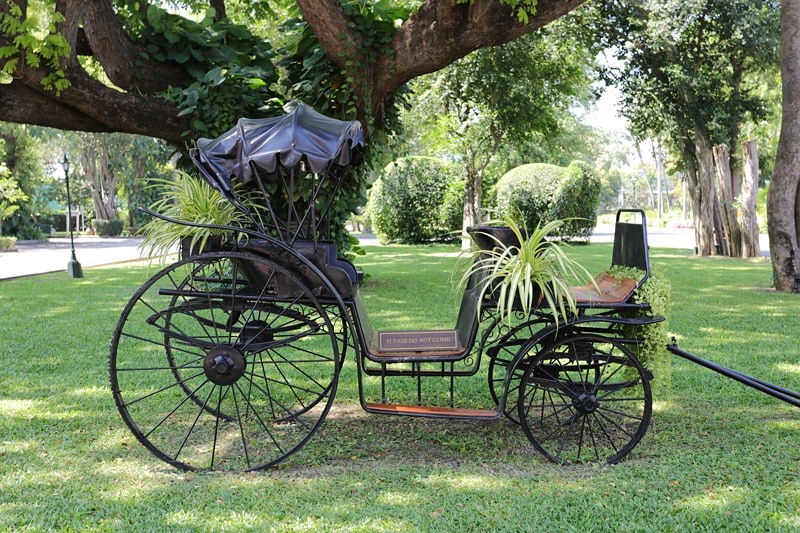 And indoor venues such as the Elephant Bar!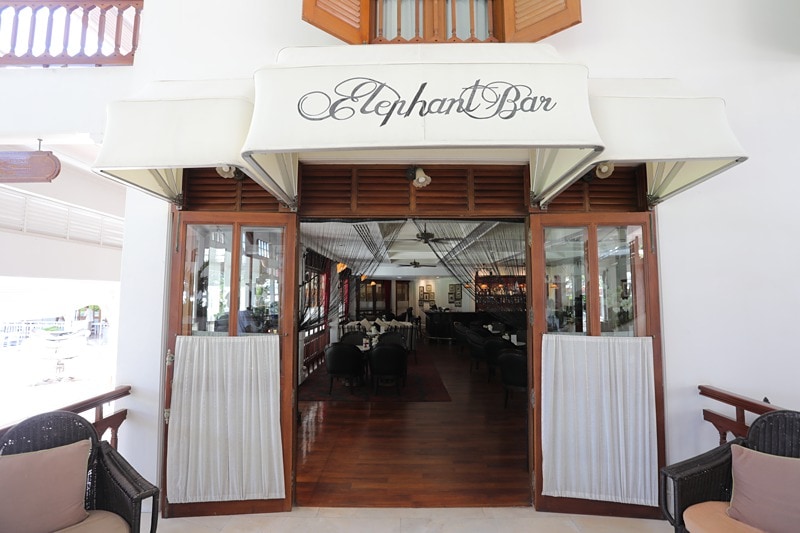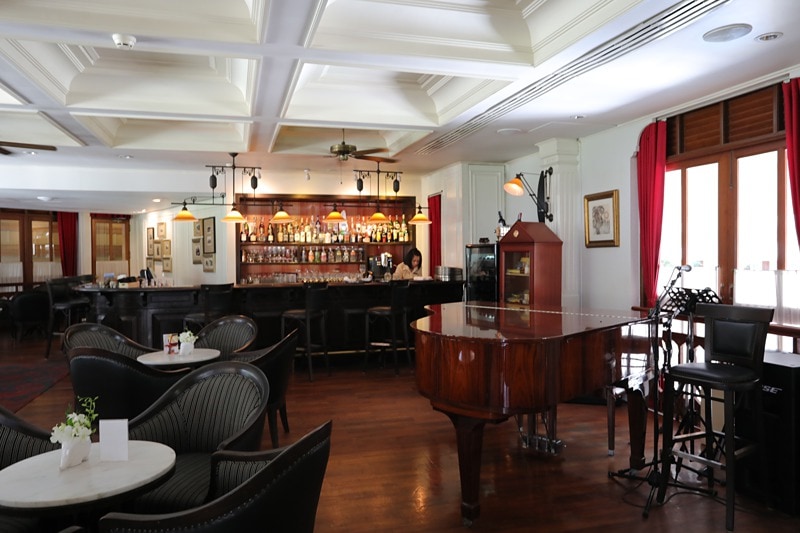 The Resort Rooms & Villas
Next, I want to show you where you would be staying… Oceanview villas? Yes, please!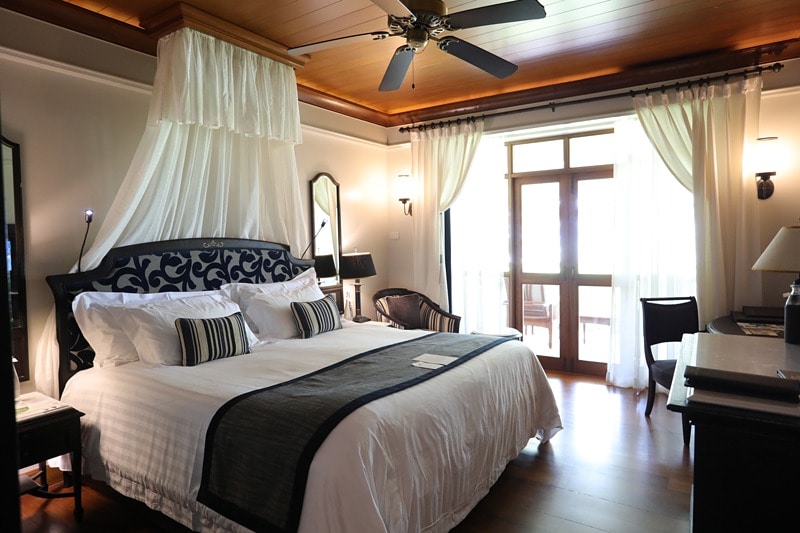 The rooms are decorated in the most gorgeous Colonial style, and they have peaceful terraces overlooking the ocean. I was told you can even have your breakfast served on the terrace if you'd like… just in case you can't make it out of your room the day after!
And that brings me to the dining options…
Dining Options
The resort has a few different dining options, so you always have something to choose from.
If you do go, you HAVE to try their afternoon tea. Think English Tea, but Thai desserts. I was completely blown away by these flavors! What makes them even more special is that they are all sourced from local vendors. "The best in town" they explained.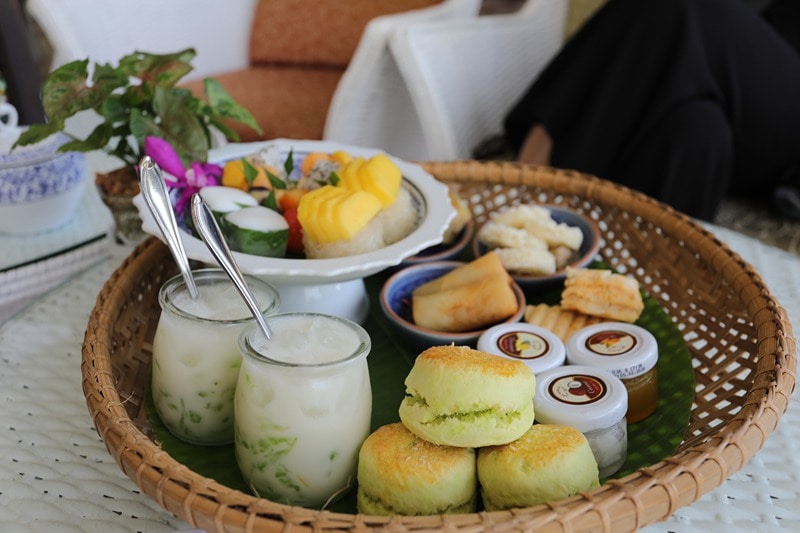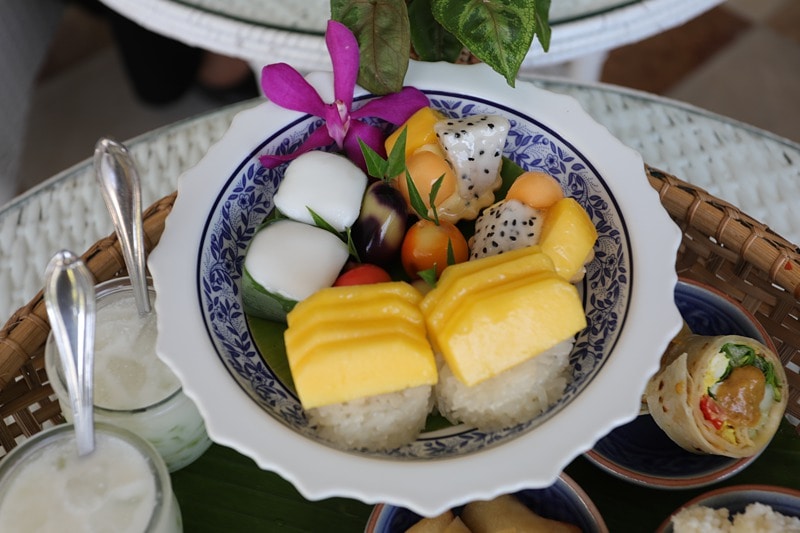 I also suggest you try their traditional Thai cuisine! I spent a month in Thailand, but the best Thai food I had was at this resort.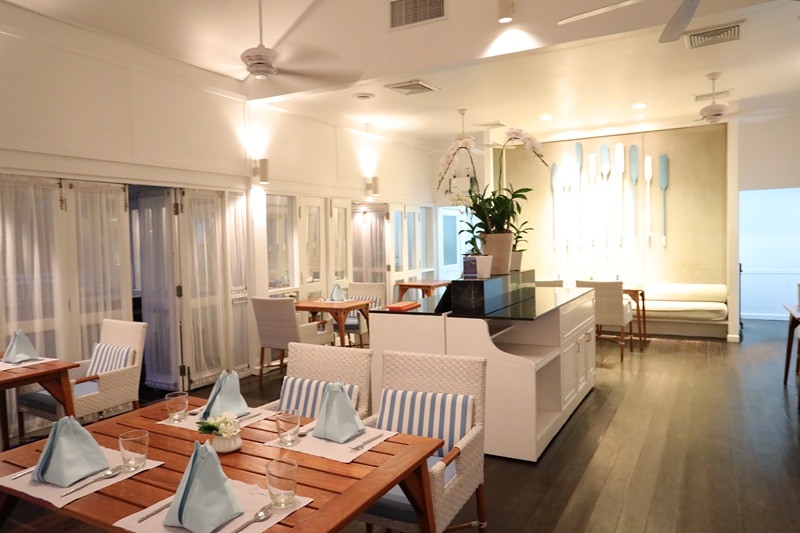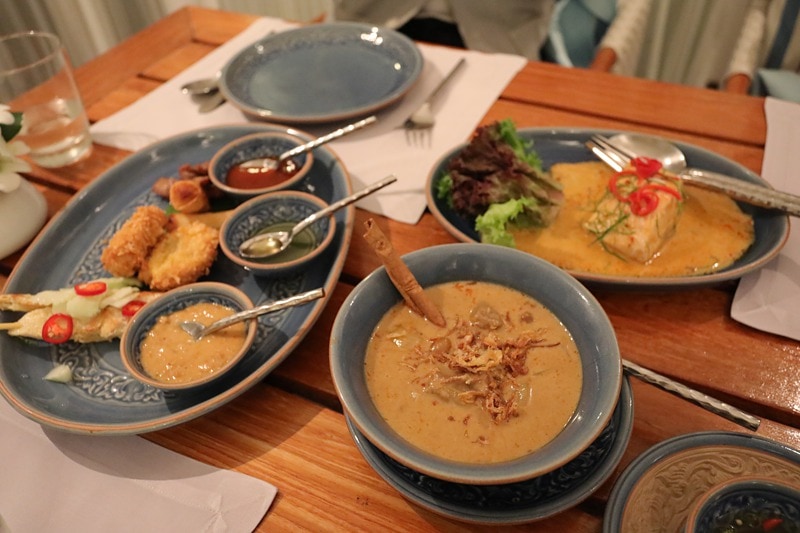 You may also join for pre-dinner cocktails & canapes during sunset.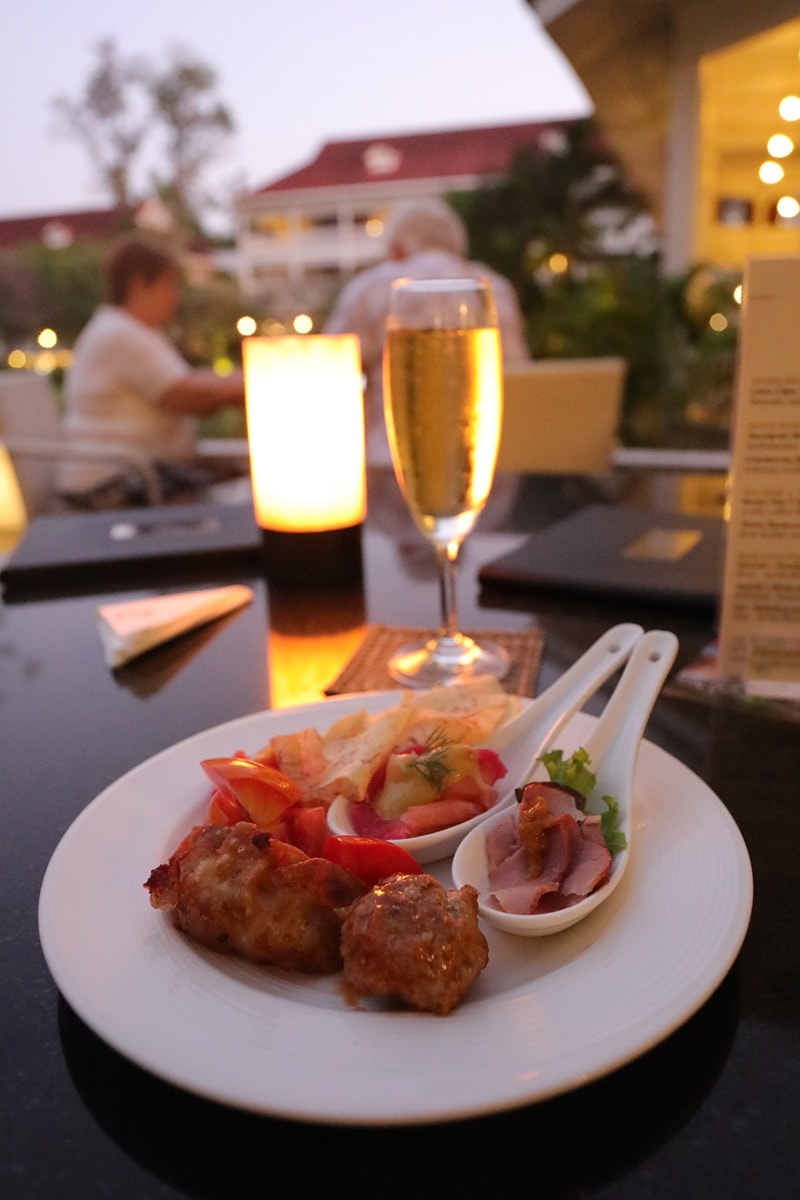 And then there's breakfast… the resort truly caters to every preference – you'll find all sorts of international flavors and dishes.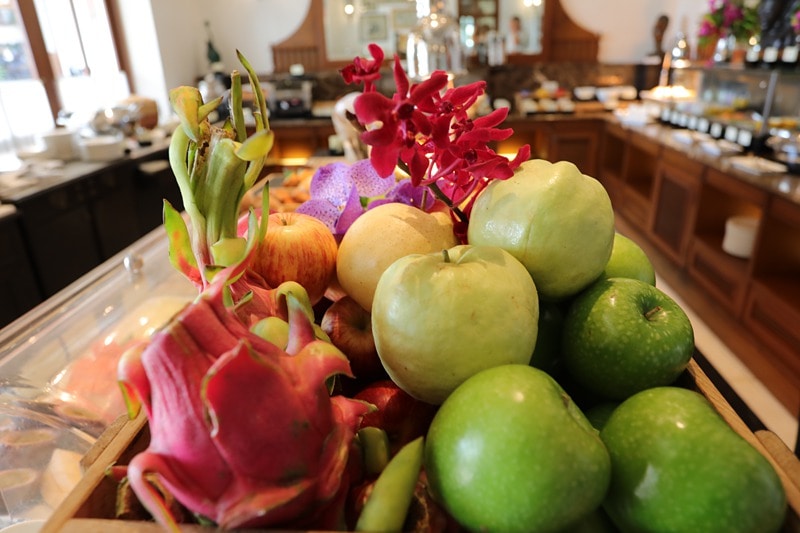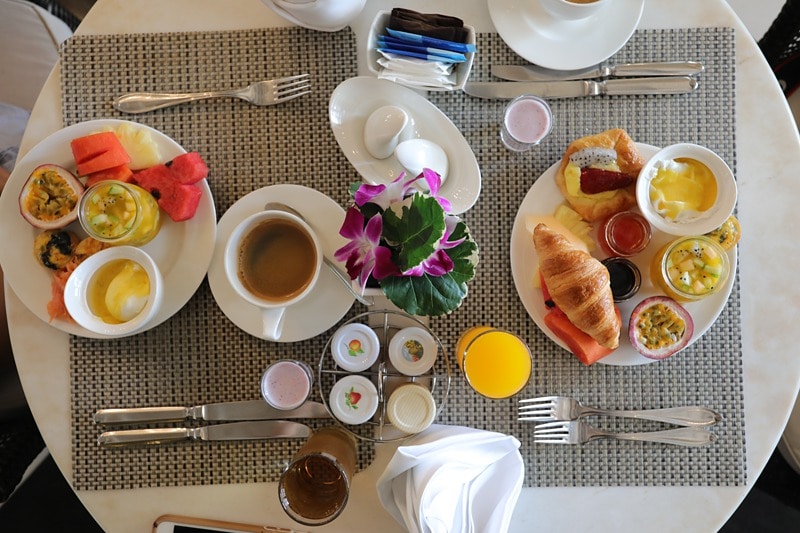 Now I had to leave the best for last… Let me show you the romantic candle-lit dinner on the beach!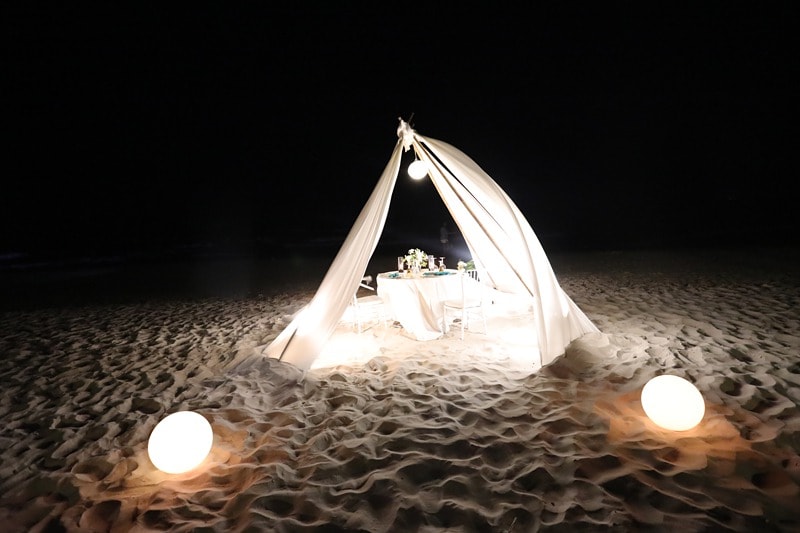 I mean… I was just speechless. This is the most beautiful and romantic set up I have EVER seen!! I had to snap photos from all angles!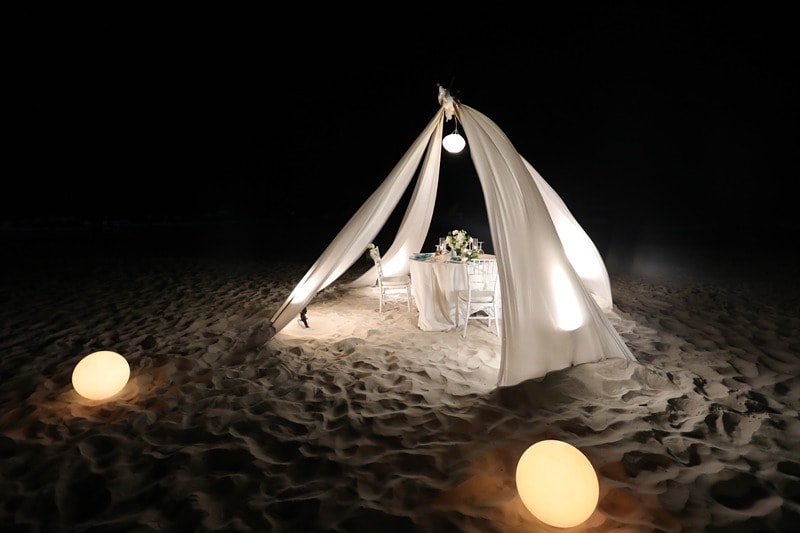 The food was TO DIE FOR! Imagine wine, followed by an appetizer platter, followed by a seafood feast…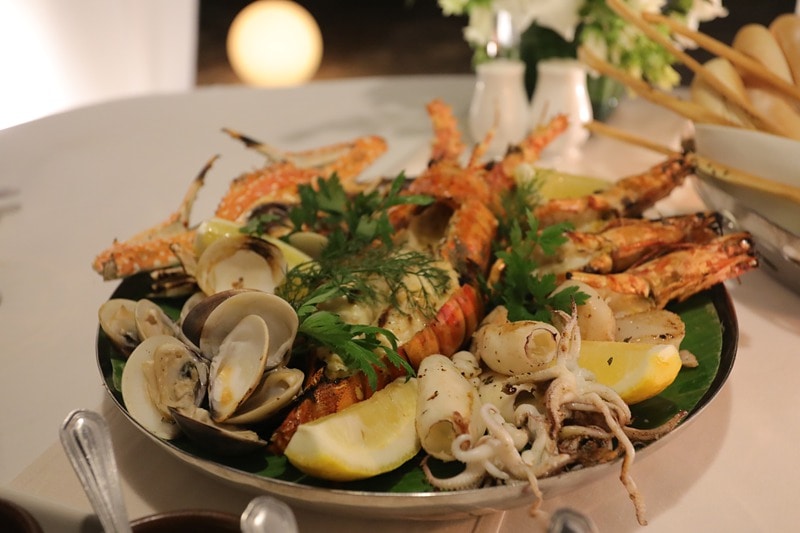 Followed by the best Mango Sticky Rice you've ever had…And if you haven't tried Mango Sticky Rice, you need to book your flight to Thailand just for this!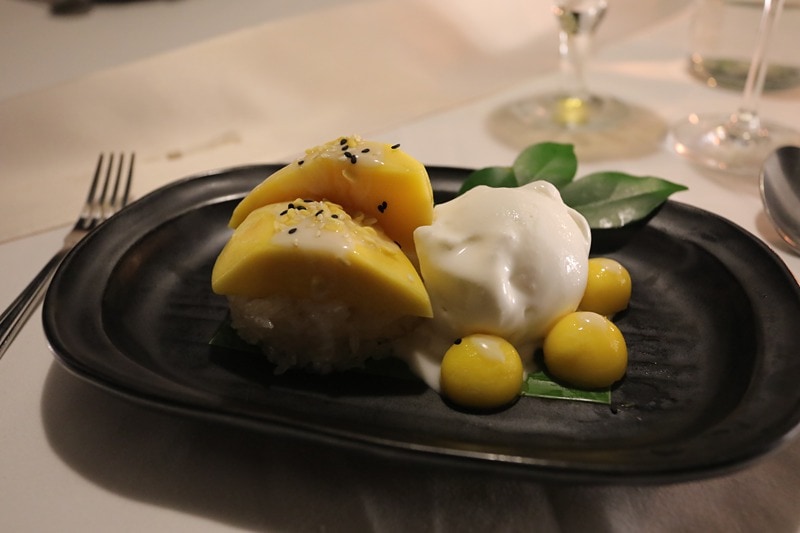 The resort has so much to offer. It's quiet, it's intimate, it's peaceful, it caters to adults as well as children, and it has the most attentive and friendly staff you will ever encounter.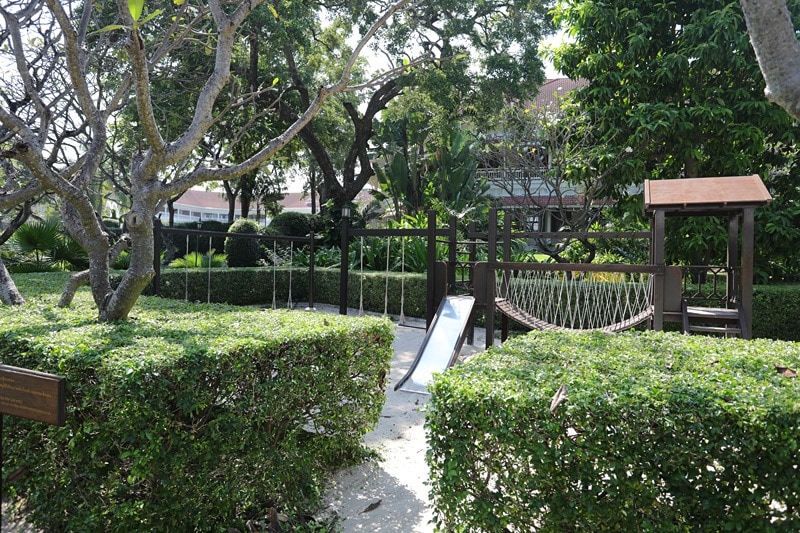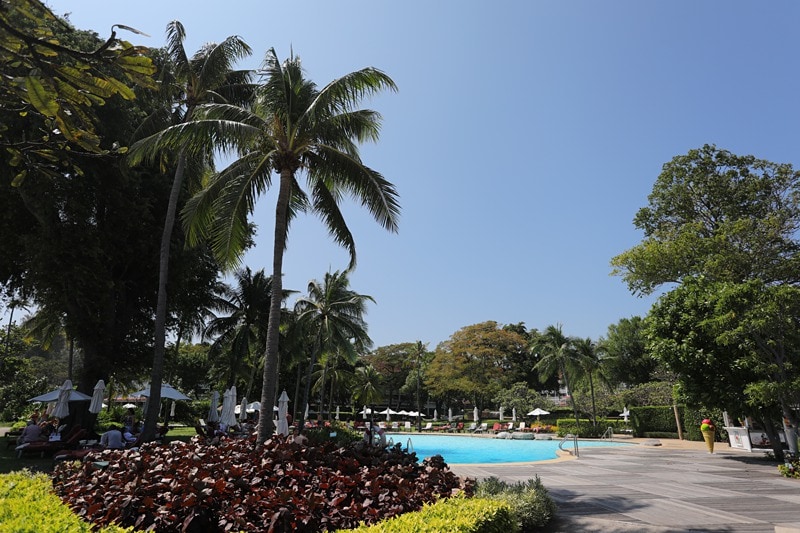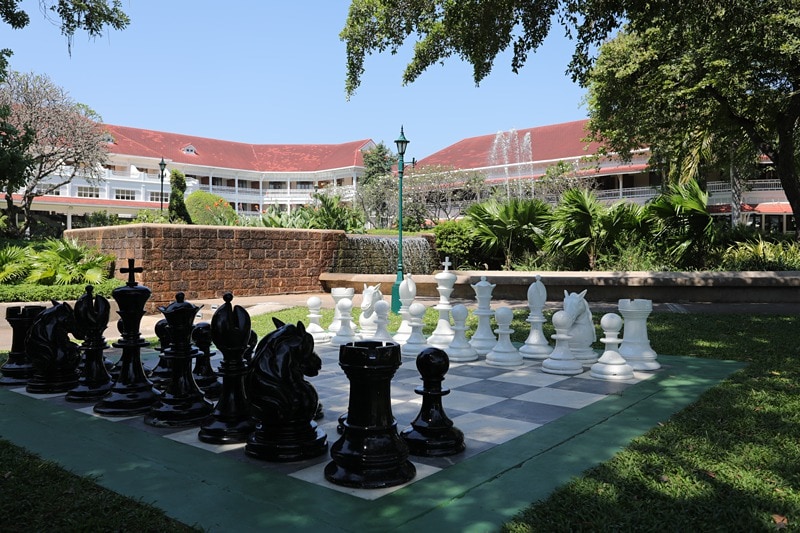 Planning Your Destination Wedding at Centara Grand Hua Hin
The resort's Senior Sales & Event Manager, Dao, will take care of you from the moment you begin considering your wedding. She will call you via Skype or FaceTime and give you a personal tour of the resort, allowing you to see each of the wedding venues for yourself.
Dao is one of the sweetest people I have ever met, and I can assure you that you would enjoy working with her.
As she will explain, the resort offers two main customizable packages – a Thai Wedding or a Western Wedding (although you can mix things up if you'd like!). For example, Western couples may opt to have a Thai bracing ceremony if they'd like!
Both packages provided are customizable, and if you're traveling from North America or Europe, you'll find that the packages provide a lot of value and are quite affordable compared to what you are likely to get back home.
The packages make it incredibly easy to plan your wedding from afar.
One important note – if you would like your wedding to be legally recognized, you should arrive a few days before your wedding in order to file and process the paperwork, as it may take up to 5 days. The resort staff would be more than happy to assist you with the process, and they can also invite an officer to attend the ceremony and sign the paperwork.
While same-sex marriages are not legally recognized in Thailand, the resort can certainly plan a symbolic ceremony.
So, are you considering a destination wedding in Hua Hin? I sure am! (one day…)
Keep in mind that the best weather is in November and December.
Up next is a recap my destination wedding site visit to Pattaya so make sure you check it out! And if you missed it, go back and read about my destination wedding site visit to Phuket.