I just came back from an epic trip where I scouted destination wedding venues in Thailand, courtesy of Centara Hotels & Resorts. If you missed it, go back and read my recap of the entire trip here. But in this post, I'm focusing entirely on destination weddings in Pattaya.
If there's one word to describe the Centara Grand Mirage Beach Resort in Pattaya, it's "FUN" and if I can add a couple more words to that… "Fun, for everyone!" Okay, maybe that was cheesy… but this resort is anything but cheesy. If there's a resort that can perfectly combine both adult and kid fun in one, it's the Centara Grand Mirage in Pattaya.
Disclosure: Thanks to Centara Hotels & Resorts, who paid for my trip in exchange for an honest review. All opinions are the author's own and do not necessarily reflect the views of any organization or company.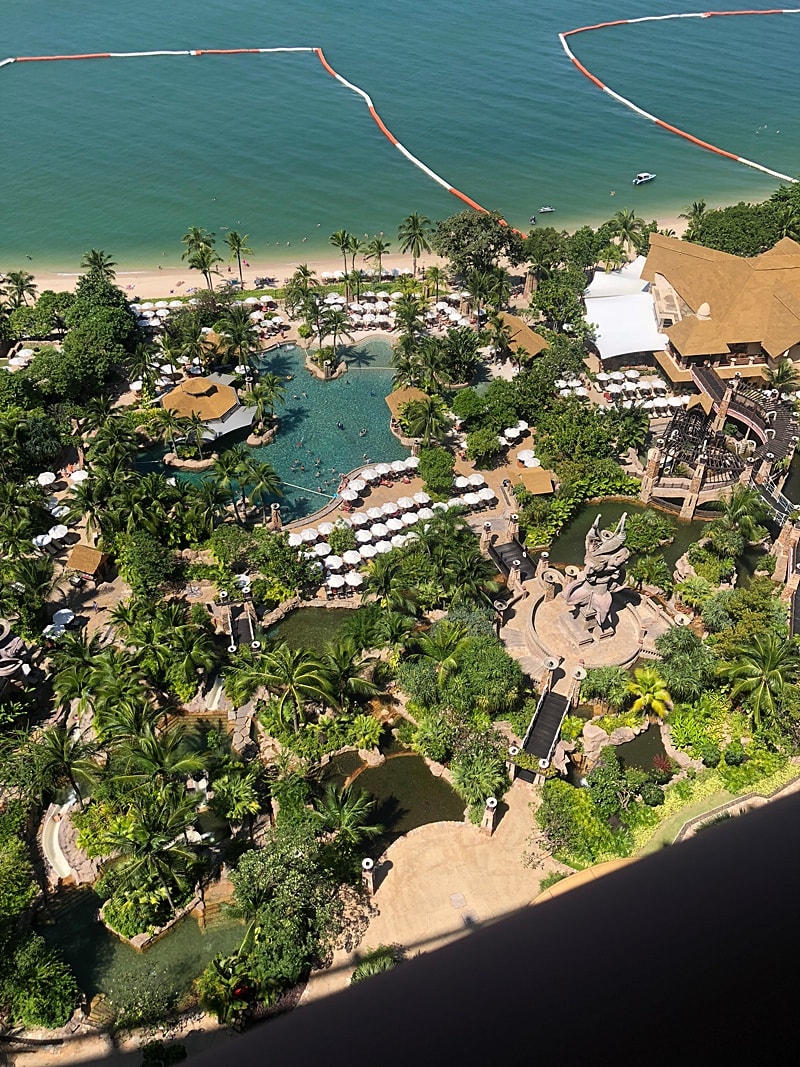 With a water park, huge game room and various playgrounds, you could easily label this resort as a "family resort". That is, until you venture out to their beautiful restaurants, bars, lunges, adult pools, and water parks.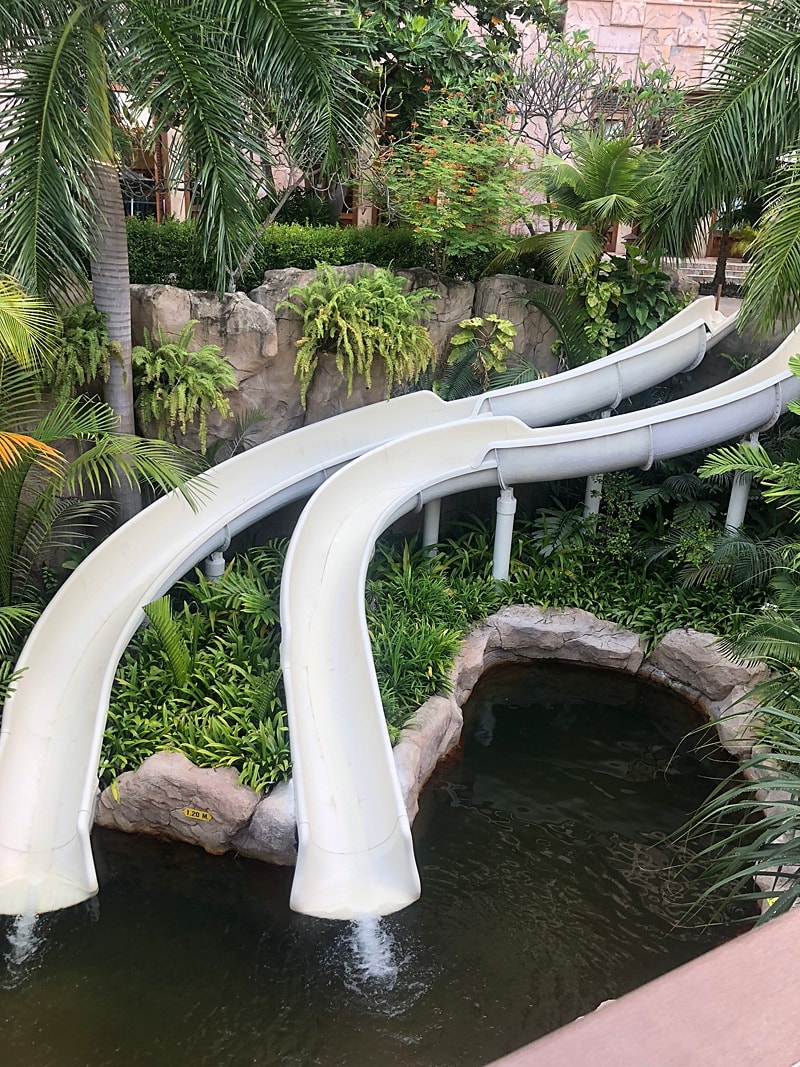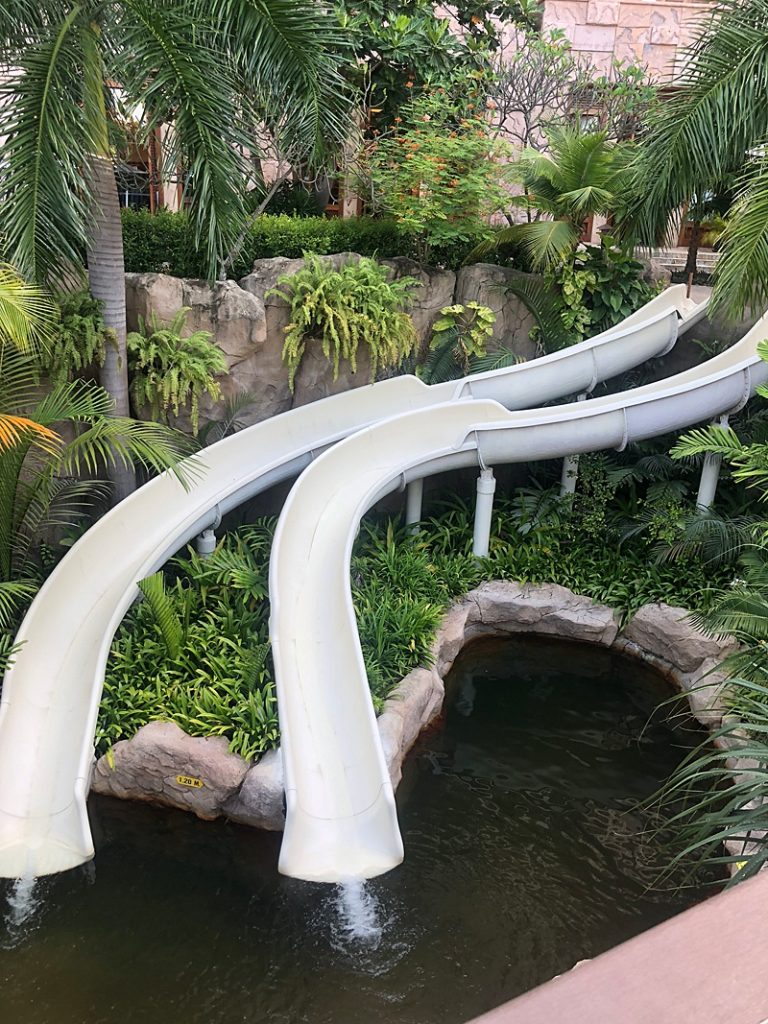 Here at Destination Wedding Details, we see all types of weddings… and we know very well that certain venues are better suited for families, while others are better suited for adults without children. But at the Centara Grand Mirage in Pattaya though, you could really go both ways. This resort does a GREAT job of sectioning off the different areas. They have a water park, game room and playgrounds on one side, and adult-only pools, bars, and lounges on the other. And don't worry – there are adult-only floors and dining areas for those who would prefer to avoid the boisterous kiddos altogether.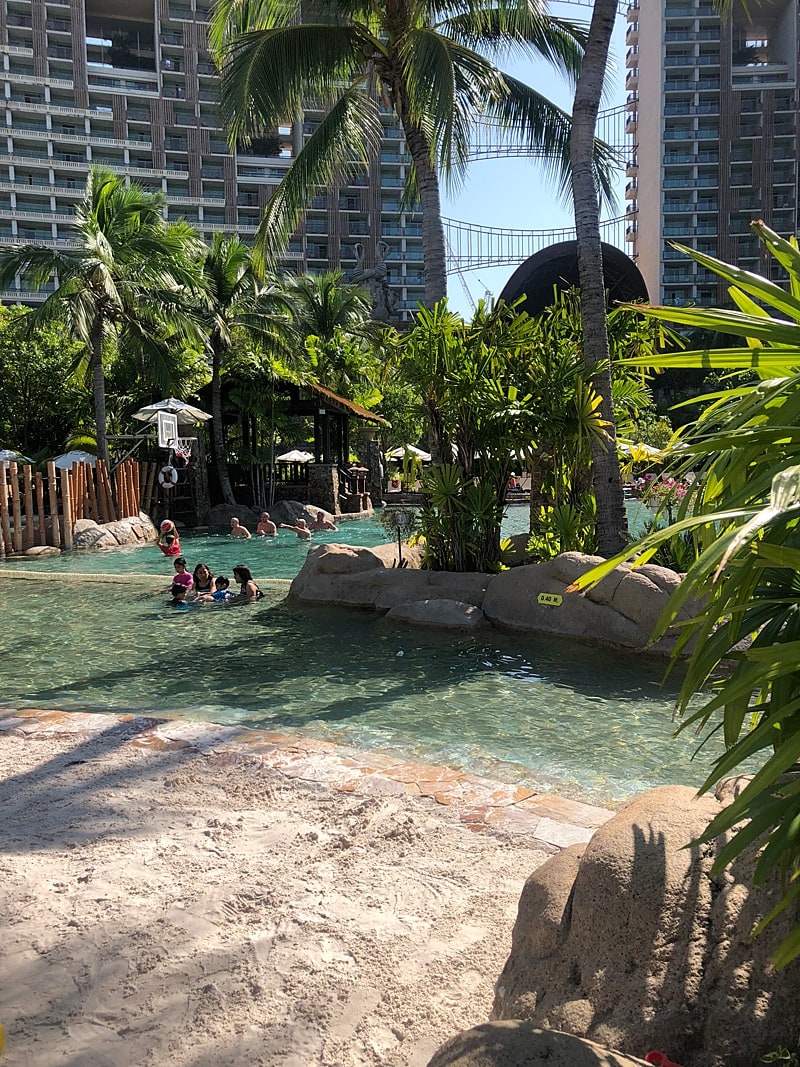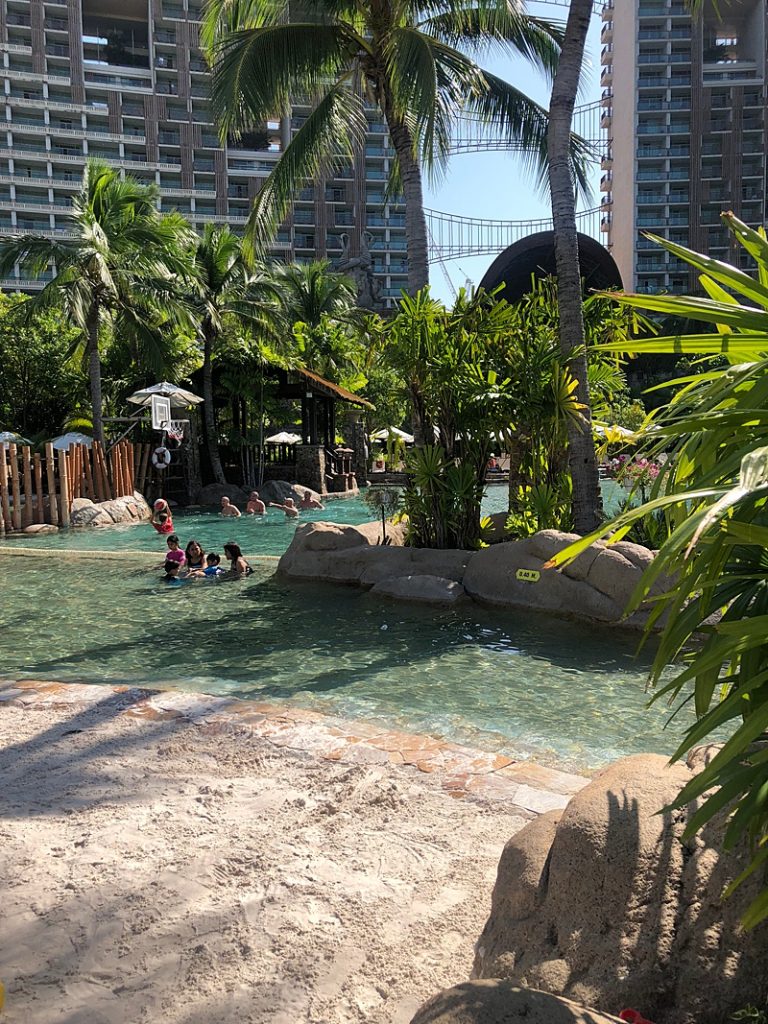 The great thing is that you can have the best of both worlds here. You don't need to have an "adult-only" destination wedding as the kids will be so entertained on their own side of the resort that you won't have to see them if you don't want to.
Now enough about your guests, we know that all ages will have a blast at this resort… so let's talk about the soon-to-be newlyweds.
I'm really excited to show you the resort's GORGEOUS venue and mock wedding that they set up for Destination Wedding Details… but let's start with the most important part (at least in my opinion): the wedding suite.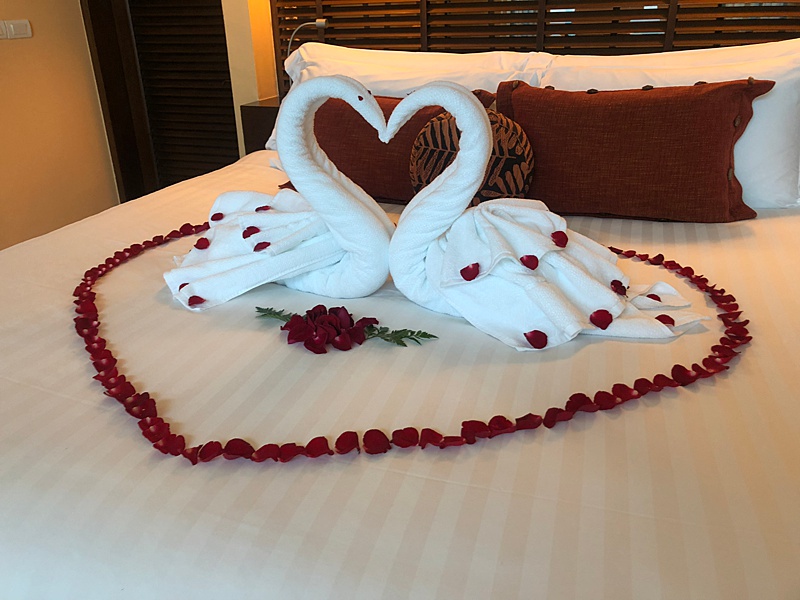 I don't even have words for this slice of heaven so let me just show you the photos…
Here's the living room.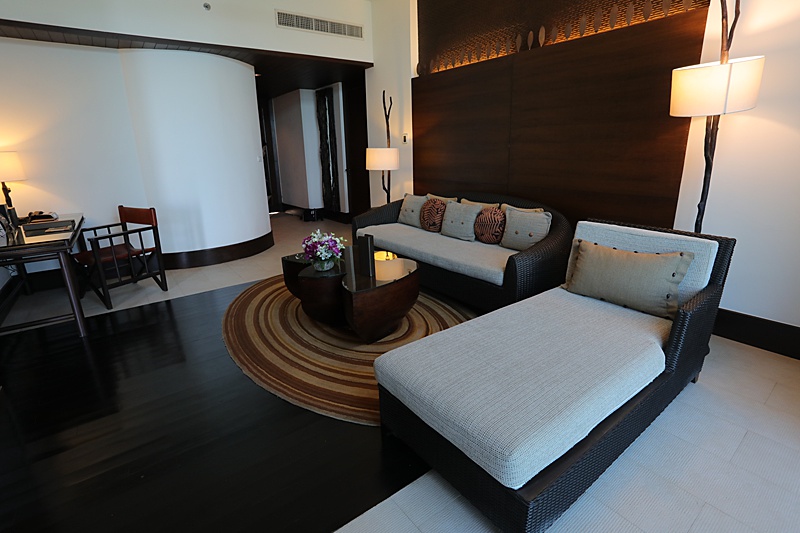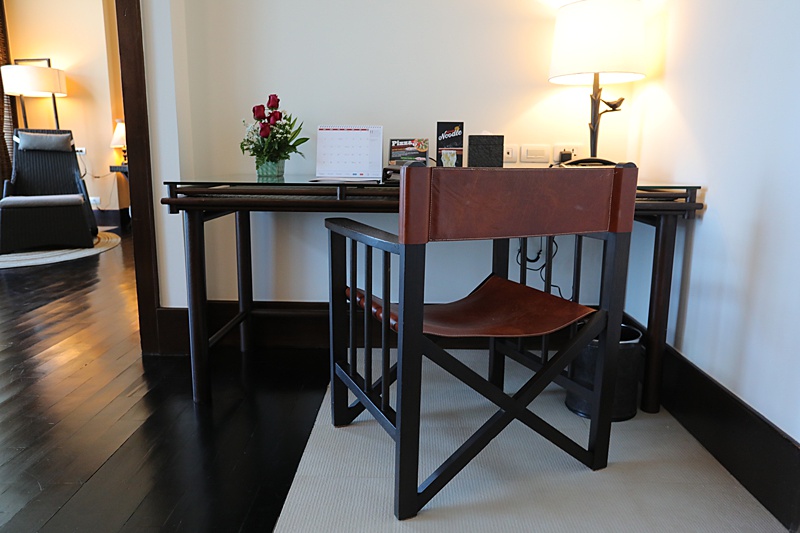 And the bathroom…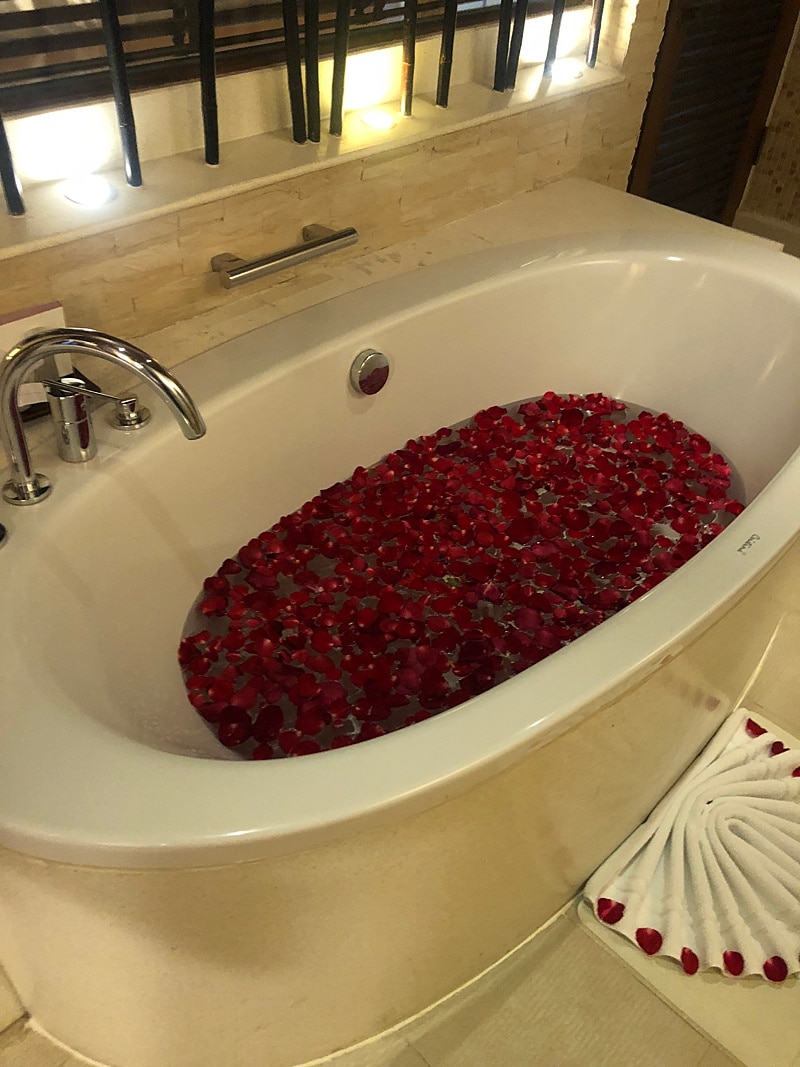 …and the view! The suite is on the top floor, so it has a huge terrace with the most beautiful view.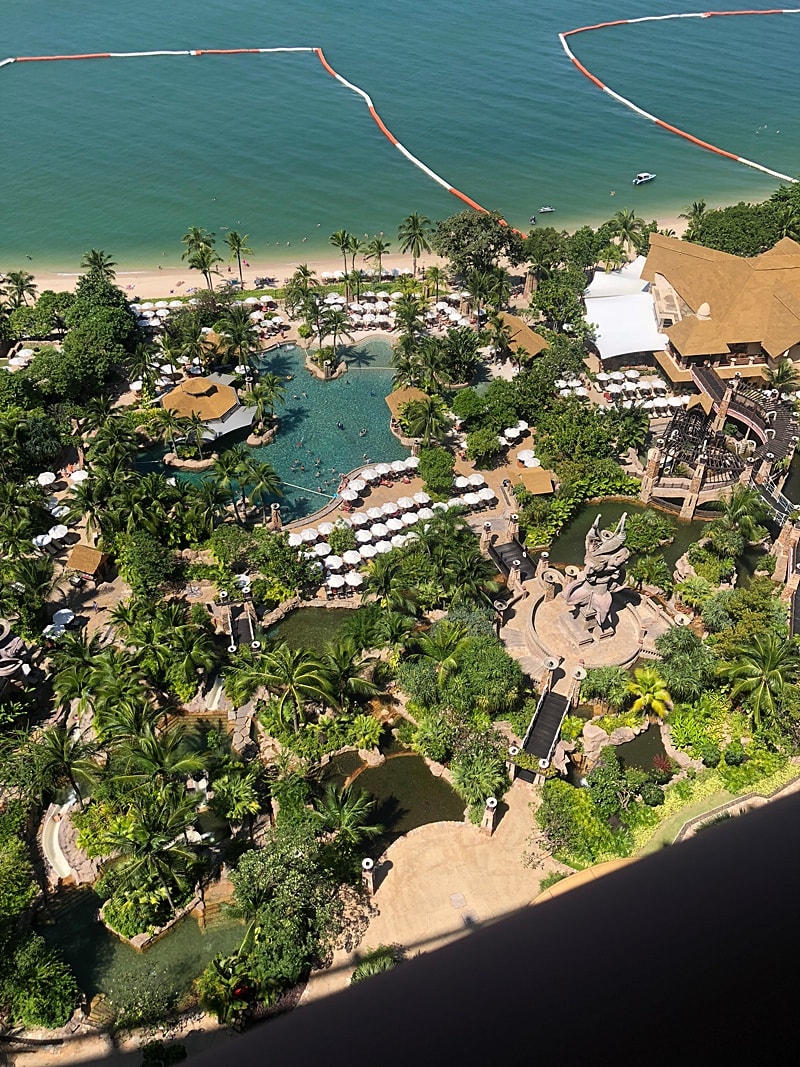 This is what dreams are made of.
Anyone else want to move in?!
To add to that, the resort has an award-winning spa just down the elevator and a few steps away. I HAD to try it out to give you guys and gals an honest review… and it was great!! The spa has an amazing ambiance and the soothing sound of water flowing will fill your entire body with peace. This is just what the doctor prescribed to relieve the wedding planning stress.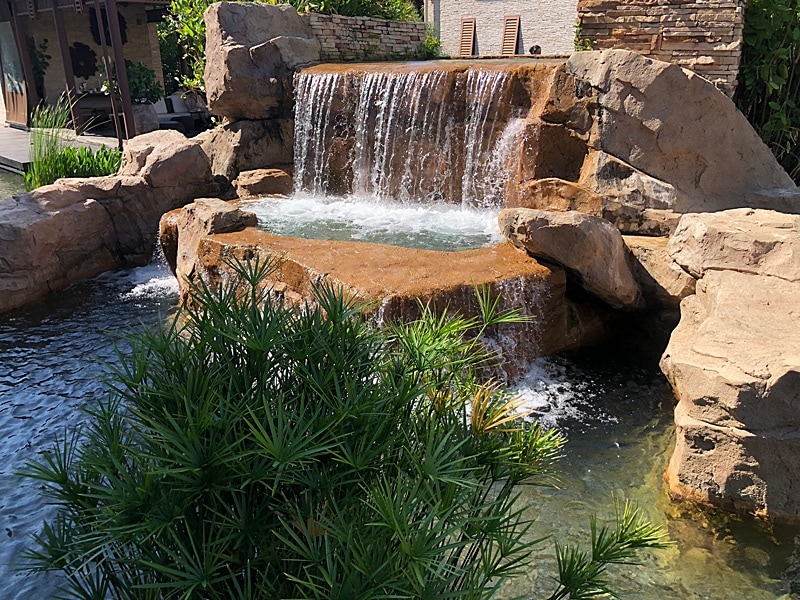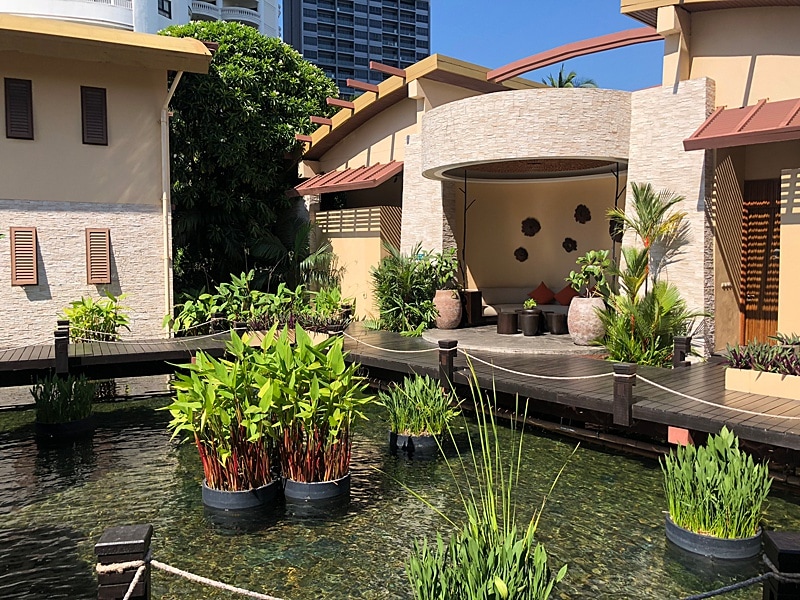 I tried a full body massage and scrub and it was fantastic. I'm not one to relax easily, but between the amazing massage and soothing music, I actually dozed off a few times. The massage ends with a relaxing soak in a flower petal filled bathtub.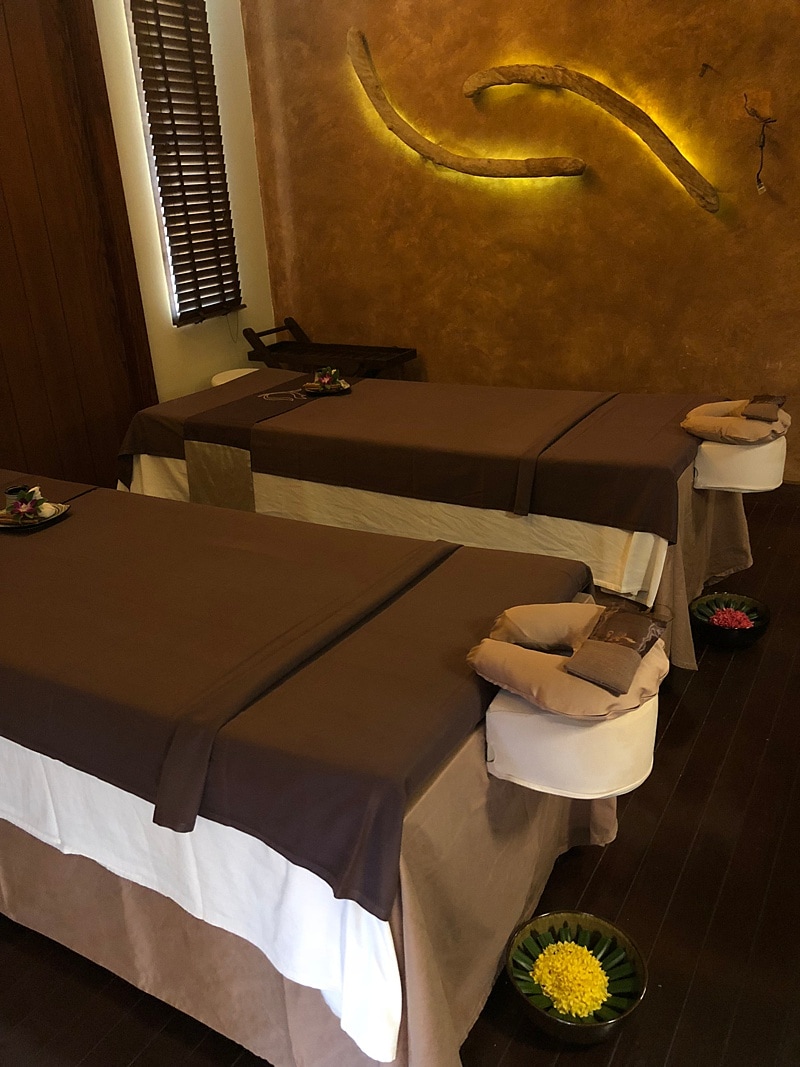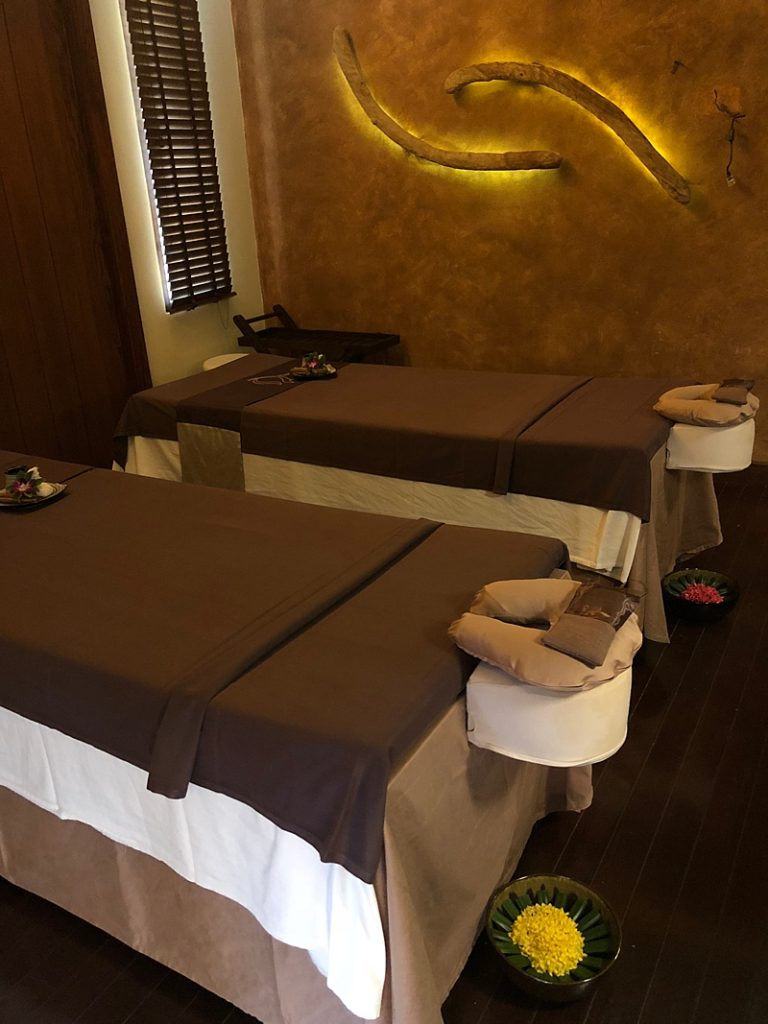 Pretty amazing. Now let's talk ceremony details.
Destination Wedding Venues at the Centara Grand Mirage Pattaya
After that amazing massage, I got to see what the resort has to offer in terms of wedding venues. The resort has both indoor and outdoor venues. I would definitely suggest an outdoor ceremony with an indoor reception.
Let me show you the outdoor ceremony options. Both of these venues can be used for a ceremony, cocktail hour, or both.
The Pre Garden
The Pre Garden is a 532 sq meter area that can hold up to 350 people for a ceremony, or 400 for cocktail hour. It's very nice, but I personally didn't love how close it is to the hotel building. I'm all about intimacy and privacy though, so you don't have to take my word for it.
The Lawn
I just LOVED this space! It's close enough to the ocean that you'll get a bit of the ocean breeze, but far enough that it doesn't feel like a beach wedding… so your decor can be as extravagant or as simple as you'd like, and you don't have to plan around the beach colors.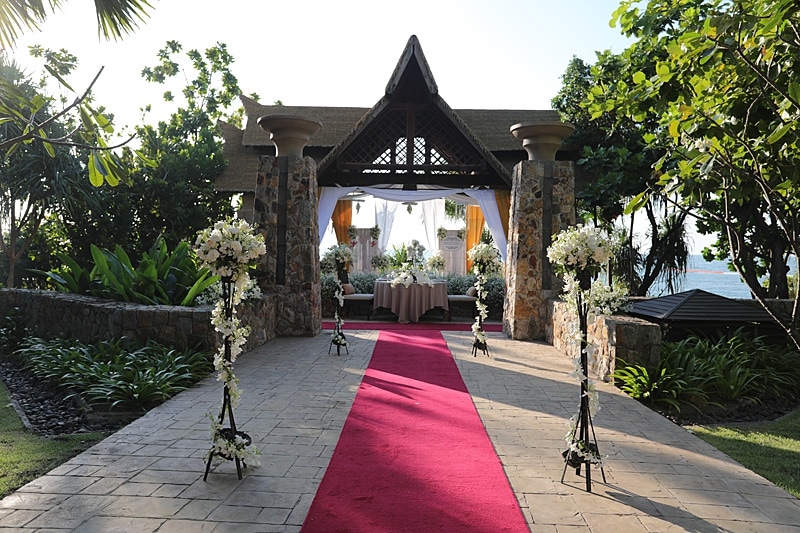 The space has a gorgeous long walkway which will give you a LONG spotlight moment as you walk down the aisle. Why is that a good thing? Well, it's YOUR day. You look better than EVER. You're wearing this gorgeous dress. All your friends and family are gawking at how beautiful you look and your hubby or wifey-to-be is teary-eyed watching you. Yep, that moment should last forever.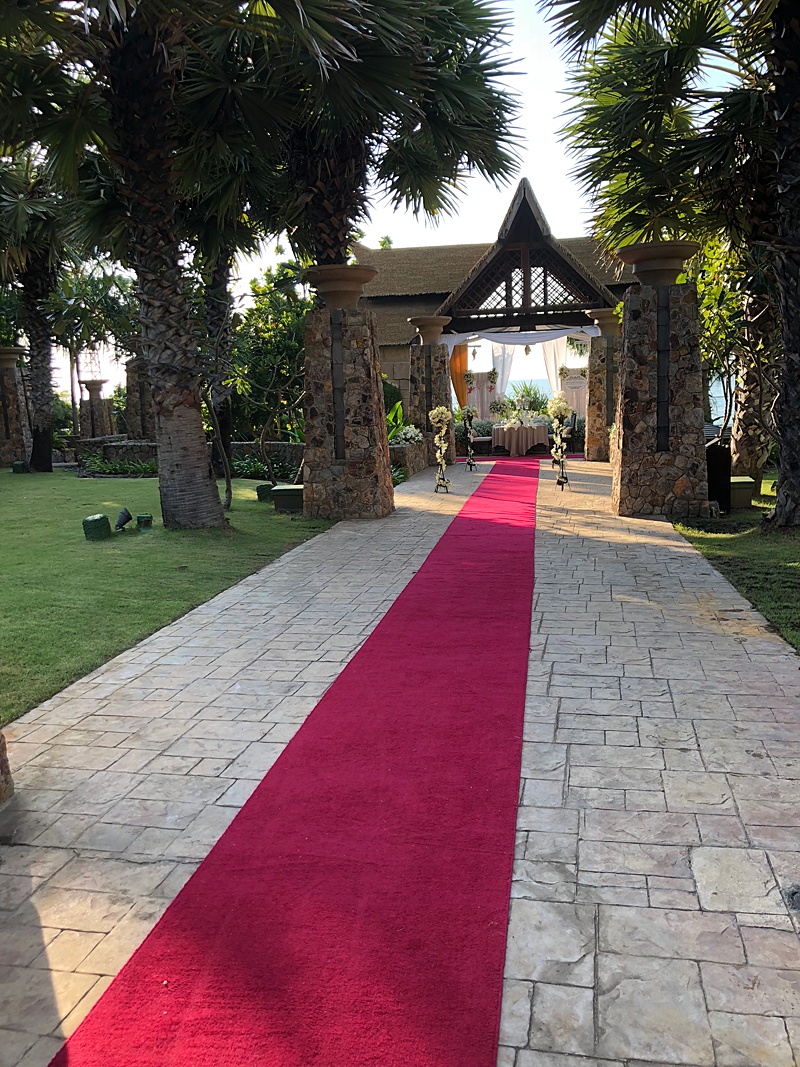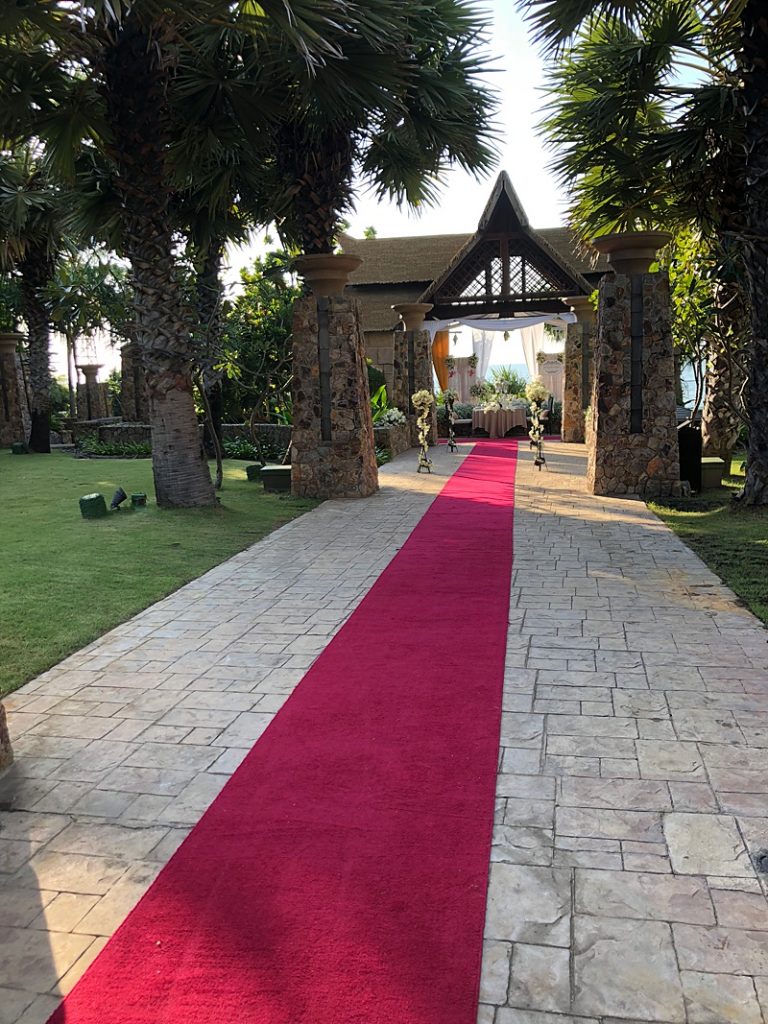 The amazing team behind the Centara Grand Resort put together a mock ceremony to share with all of us here at DWD, so I'm honored to show you one of the possibilities for a wedding at this resort.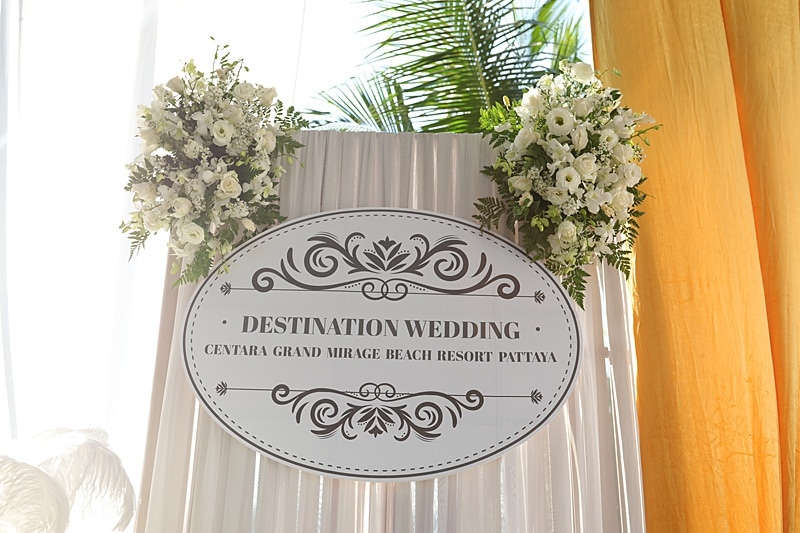 They even personalized the ceremony for us!
Just scroll through these photos…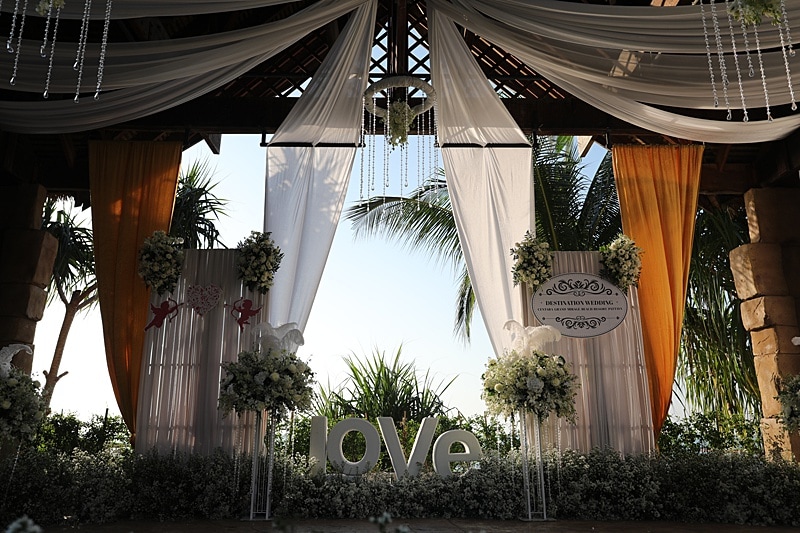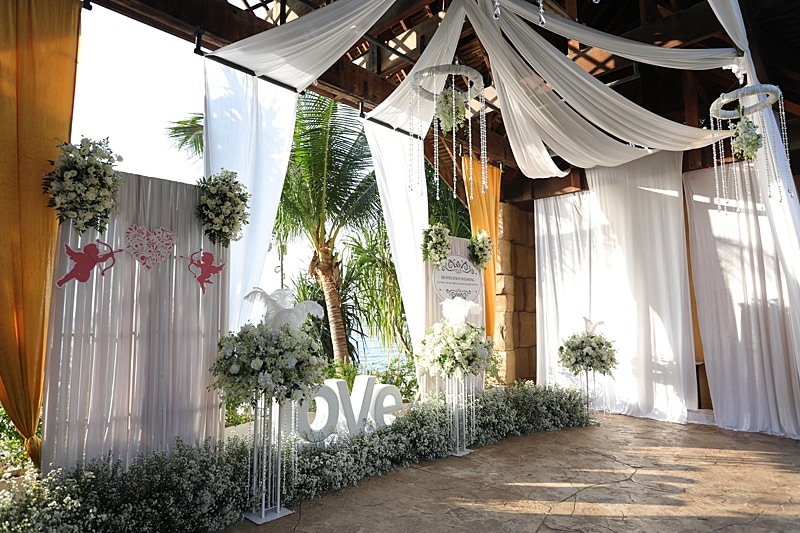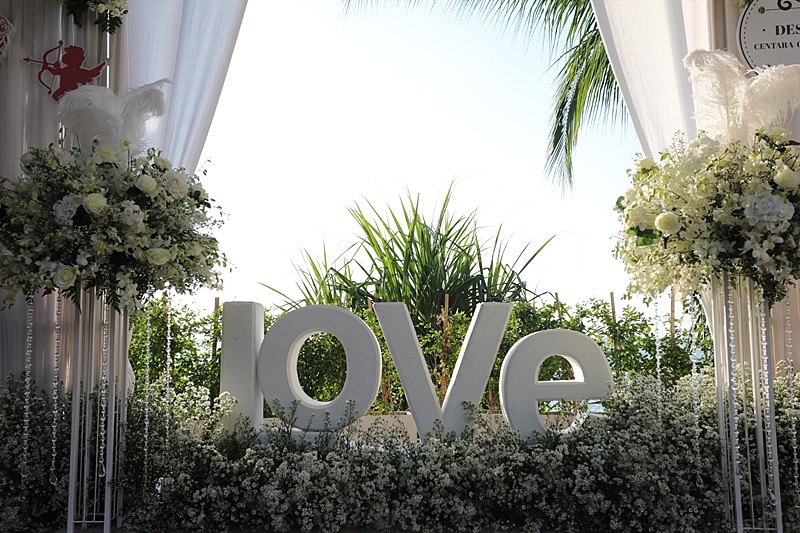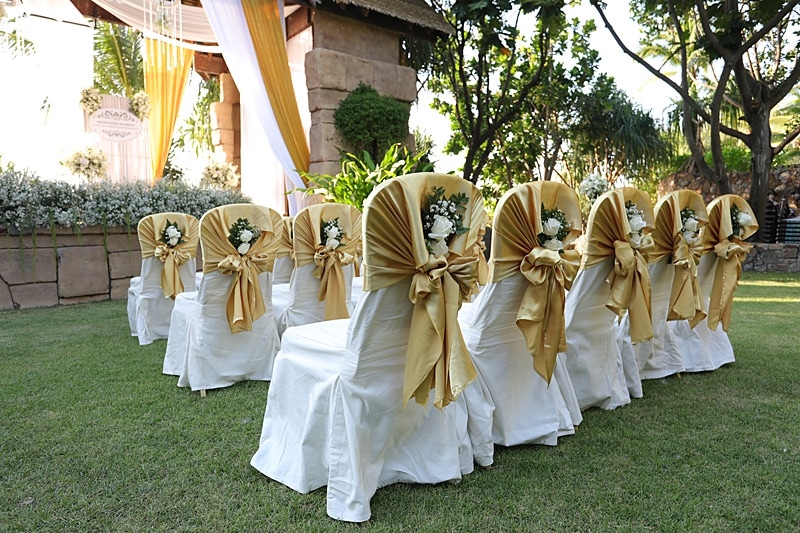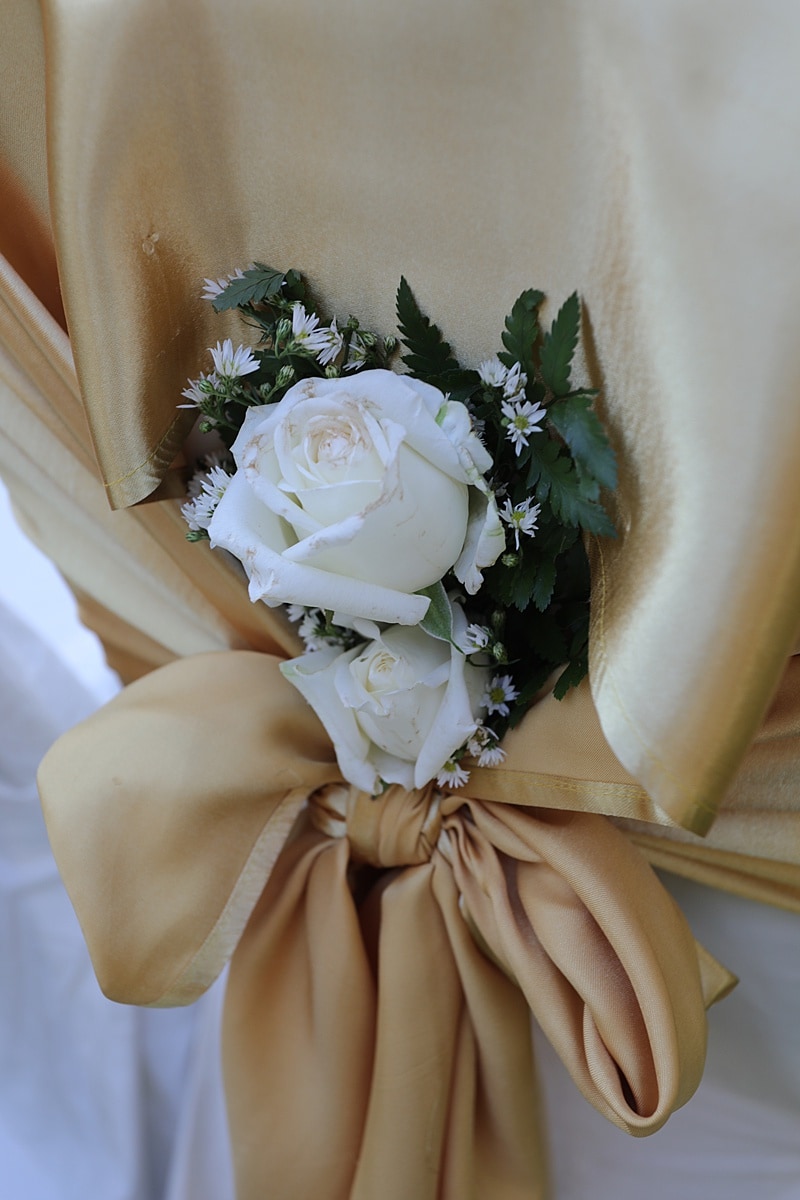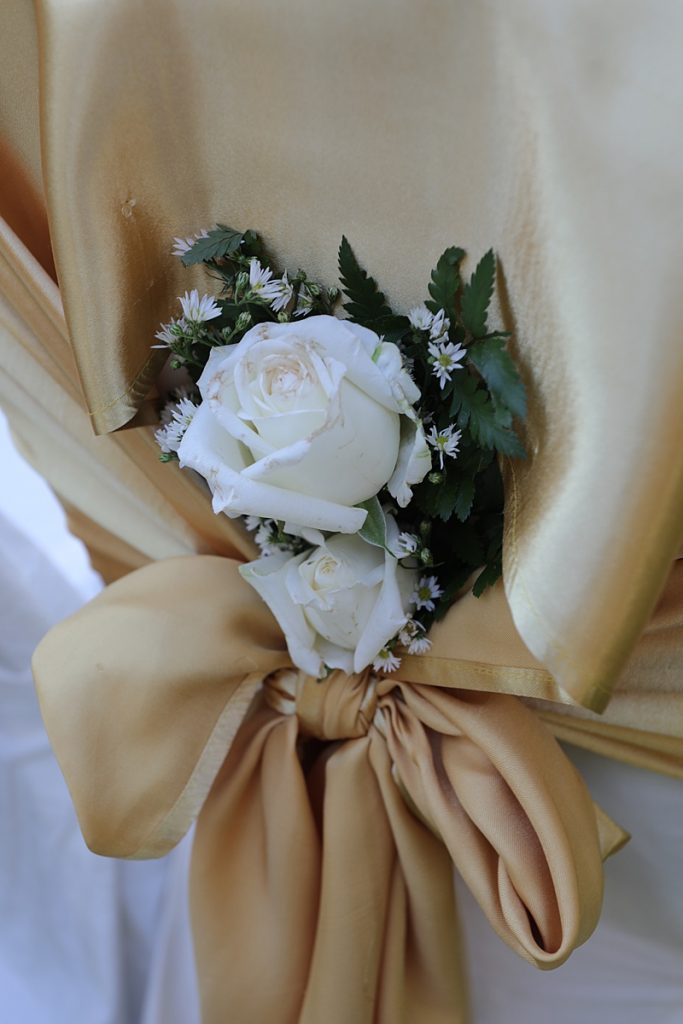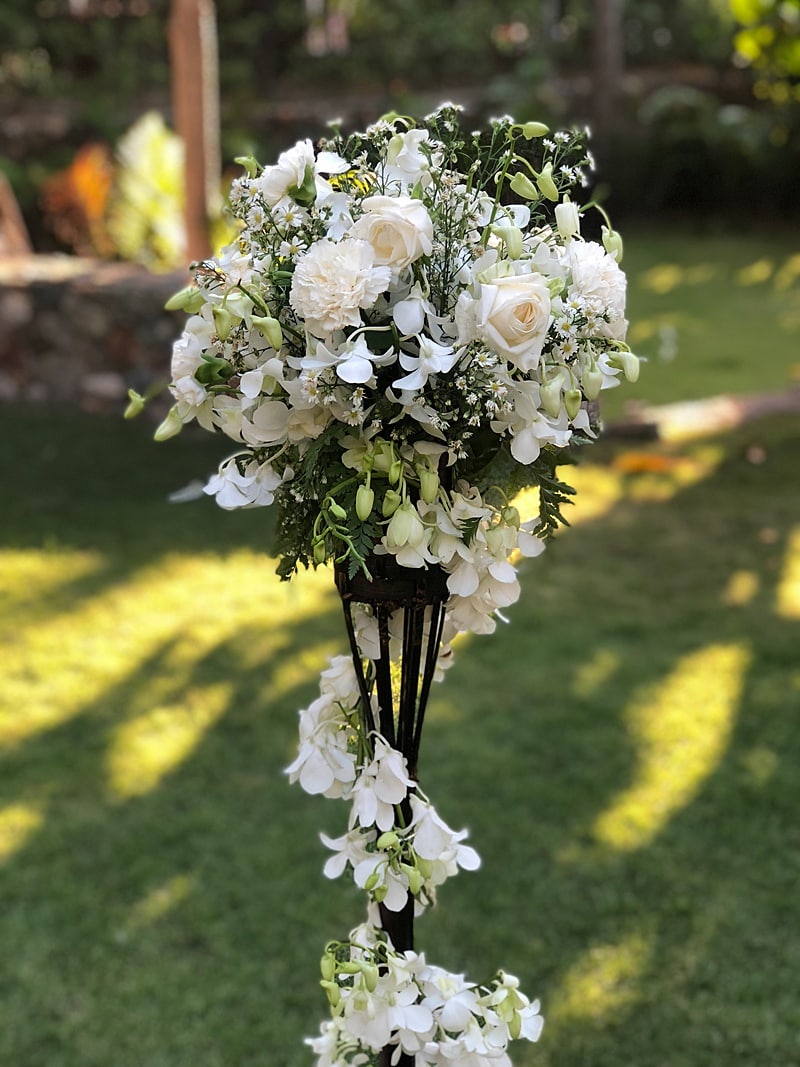 Isn't this absolutely beautiful!?
They also showed us a few reception table arrangements…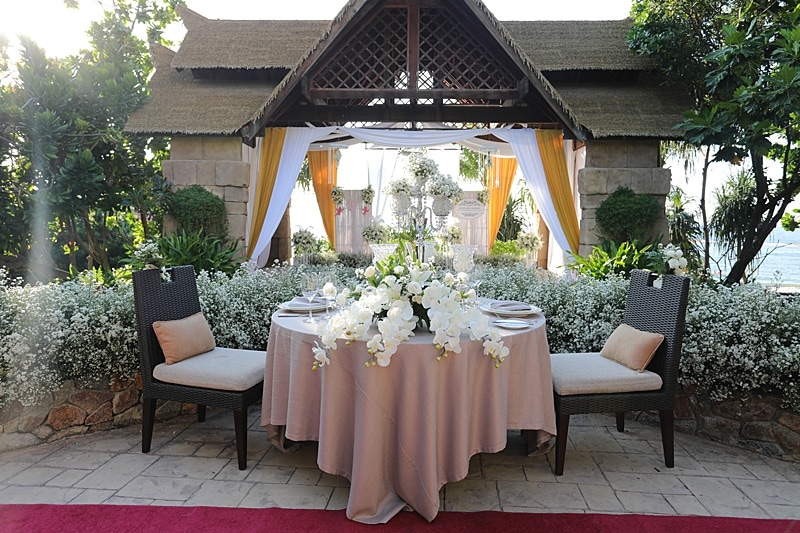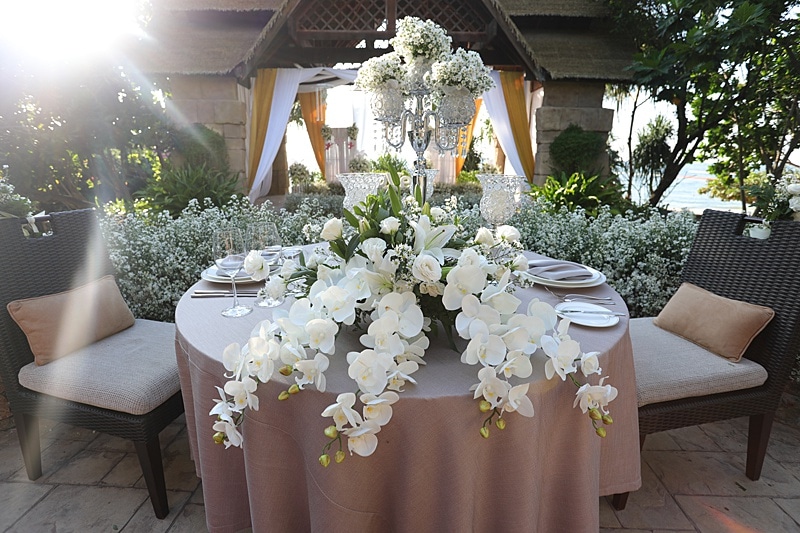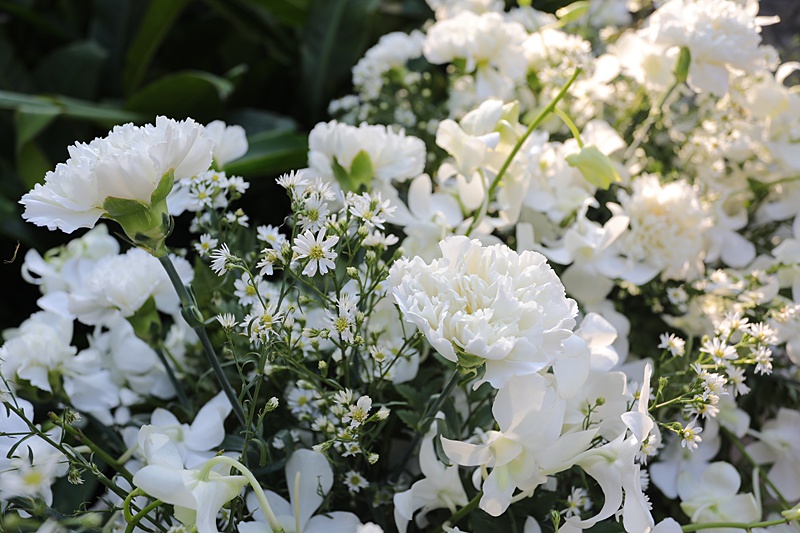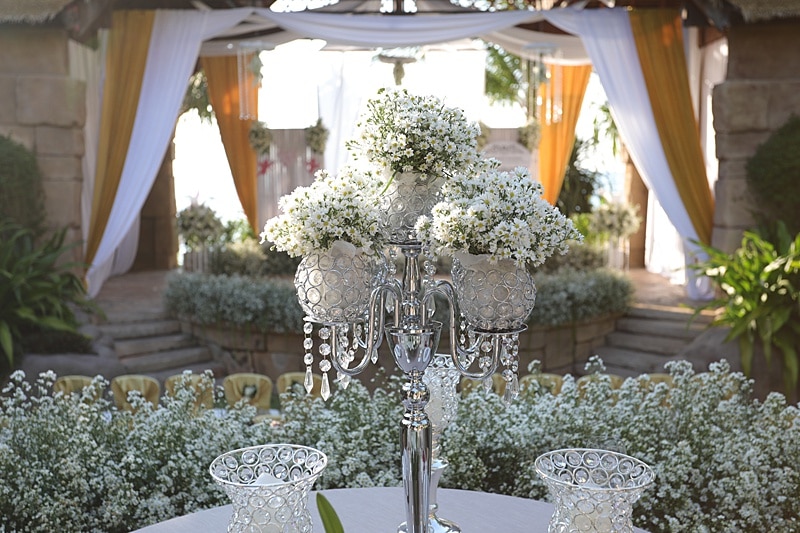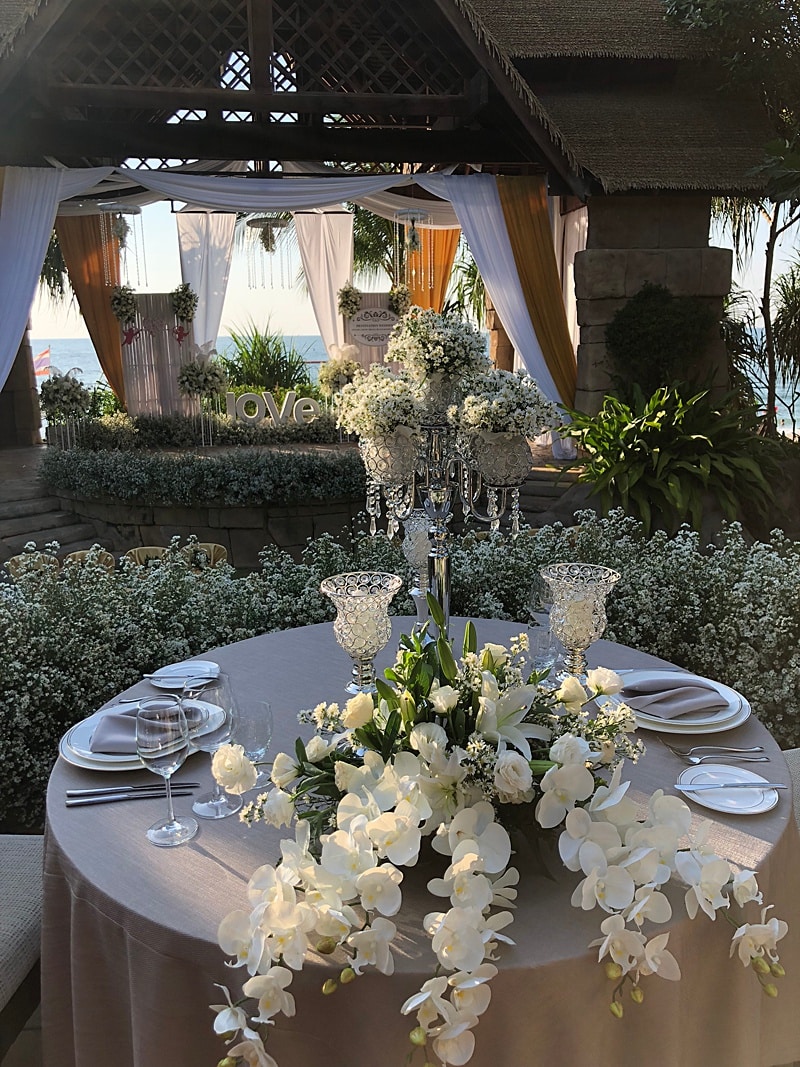 Now I'll show you one of the indoor reception options. This was all set up in one of their smaller spaces – so please ignore the size and focus on the details…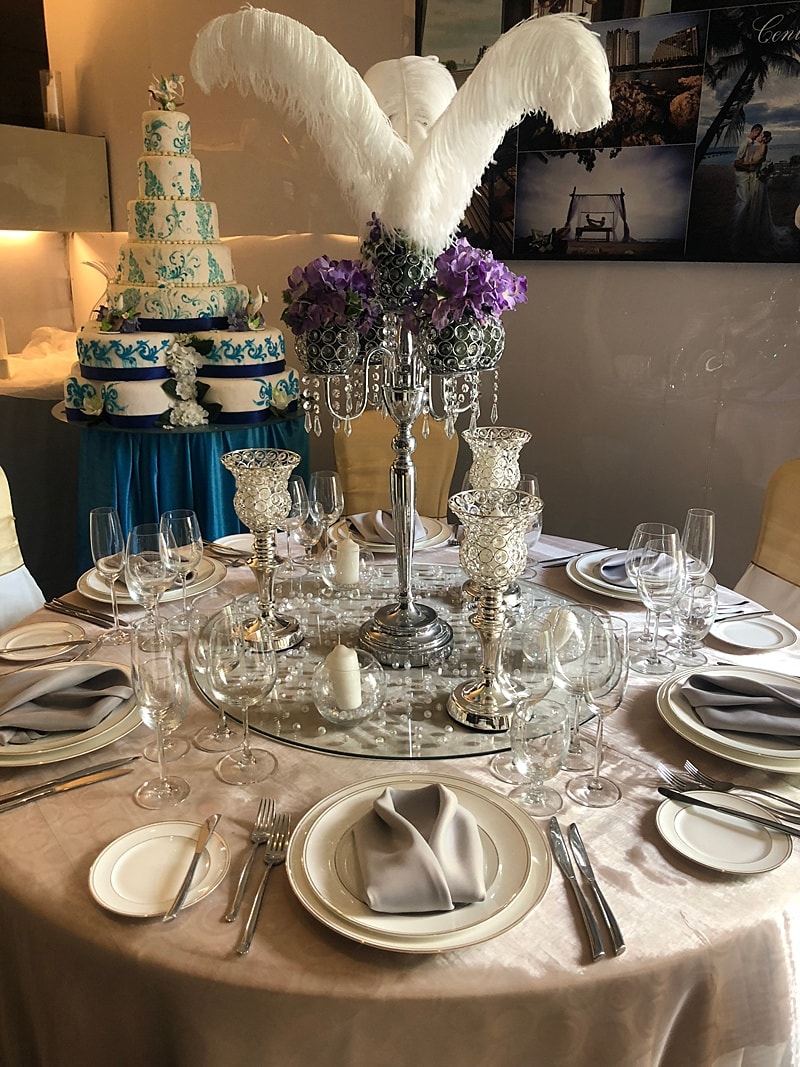 If you're on this site, you probably agree that it's all in the details… and that's what makes this space so special. During this trip, I noticed that in Thailand, they tend to place a lot of emphasis on the details; they know that little details like flowers or garnishes make all the difference The Centara, however, takes this to a whole other level! You'll be blown away.