Disclosure: Thanks to Centara Hotels & Resorts, who paid for this trip in exchange for an honest review. All opinions are the author's own and do not necessarily reflect the views of any organization or company.
My Experience at Centara Grand Resort Phuket
This is the second post in my series of posts recapping my trip to Thailand. I had the pleasure of visiting 3 different regions of Thailand, courtesy of Centara Grand Resorts & Hotels who invited us to visit all their Destination Wedding venues in Thailand. My first stop was Phuket.
If you've heard of Thailand, you've probably heard of Phuket. This area in the Southern side of Thailand boasts gorgeous white sand beaches, close proximity to the famous 'James Bond beach' and other stunning islands, and no shortage of places to party or relax.
I stayed at the Centara Grand Resort Phuket, which is conveniently located just about 20 minutes outside of the hustle and bustle of Patong Beach.
The Centara Grand Resort Phuket is truly a paradise with a private beach and perfectly manicured tropical grounds. The resort offers the perfect balance between adult and kid-friendly amenities and activities.
But let's start with the welcome drink! It's the perfect refreshing introduction to the light and healthy Thai flavors!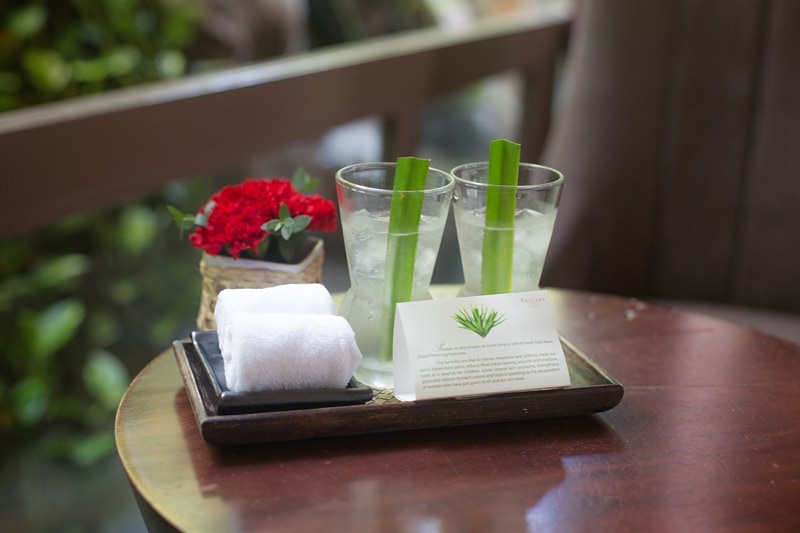 Next, you'll notice that the resort has its own beach! The white sand and turquoise water will leave you speechless!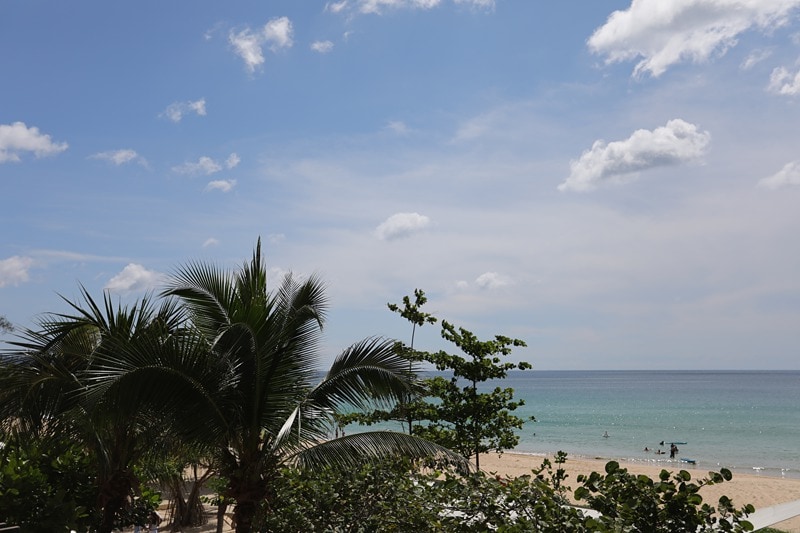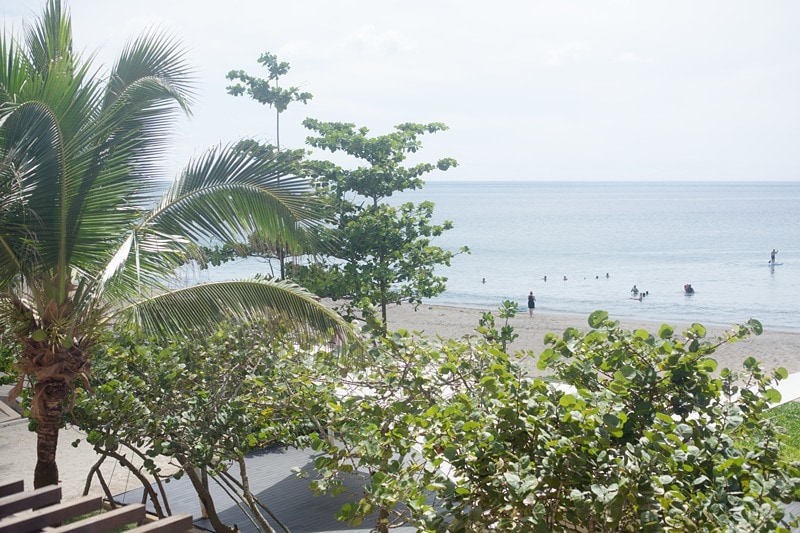 Adults will find pools and jacuzzis, bars, several dining options, a spa, fitness center, lazy river, and more, all within the property. There's also a nurse on site, in case you have any accident-prone guests on your list!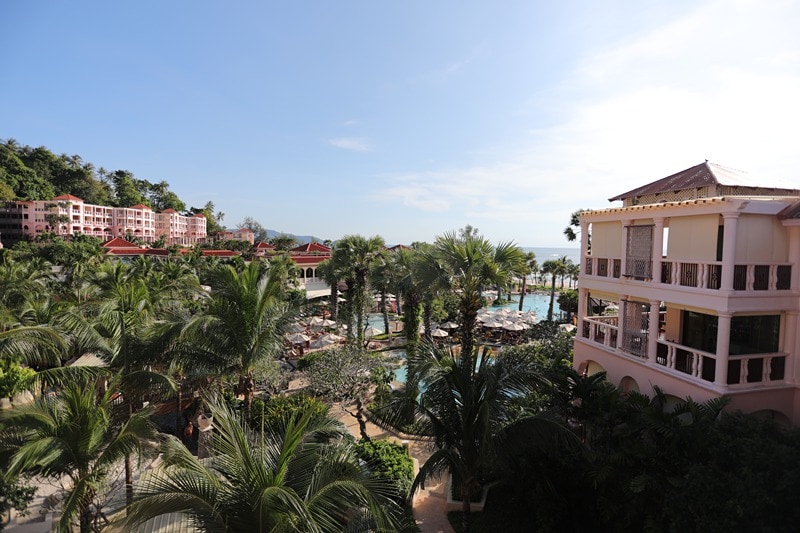 Kids will find their own pools, game rooms, and activities to keep them busy for days.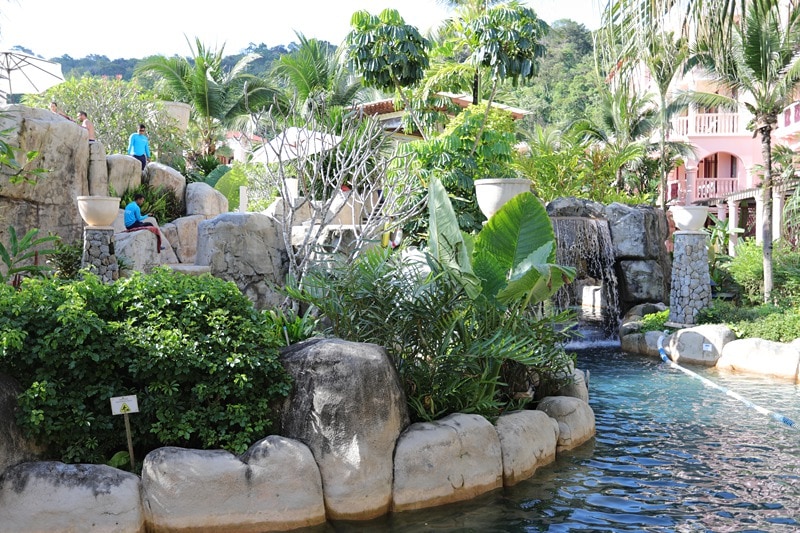 Now let me just show you the inside of these rooms…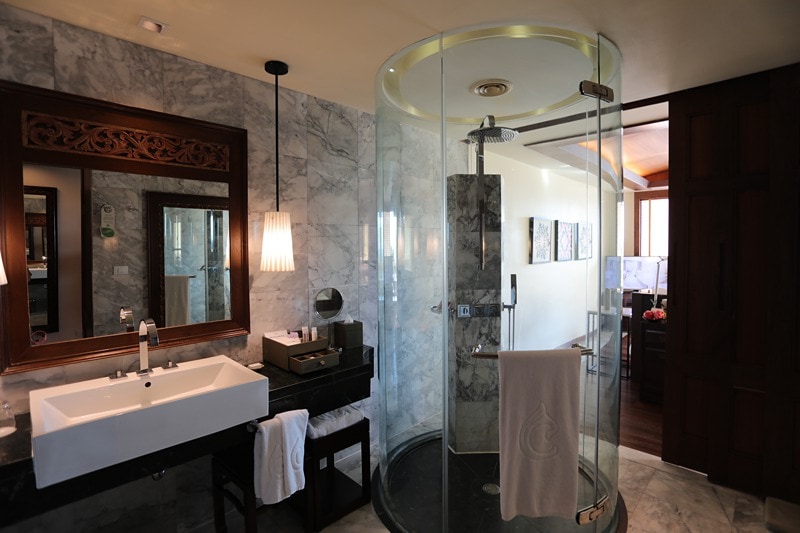 I mean, isn't that shower a dream come true?! That same room also has an outdoor jacuzzi!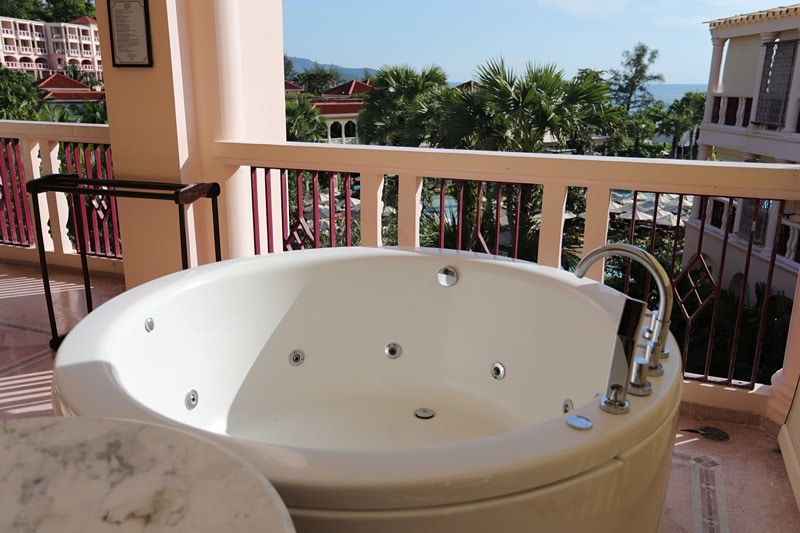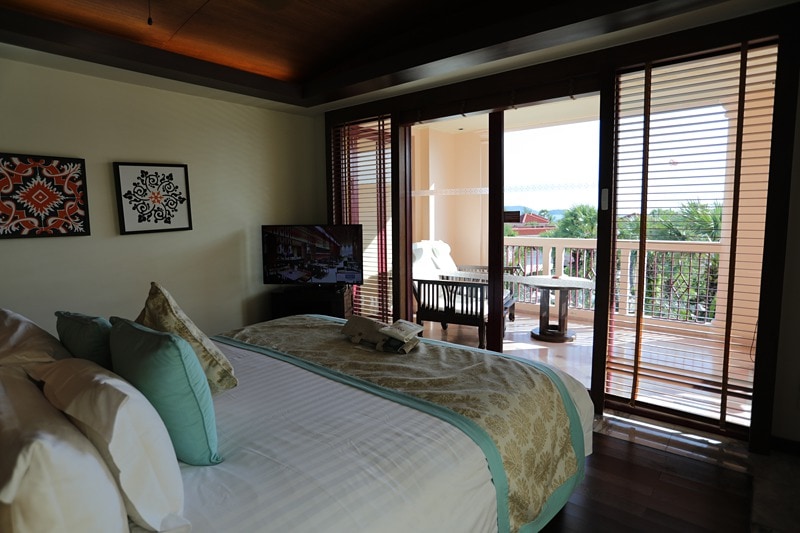 So that's a top floor room… but some the ground floor rooms have their own private pool. Yes, I said a private pool…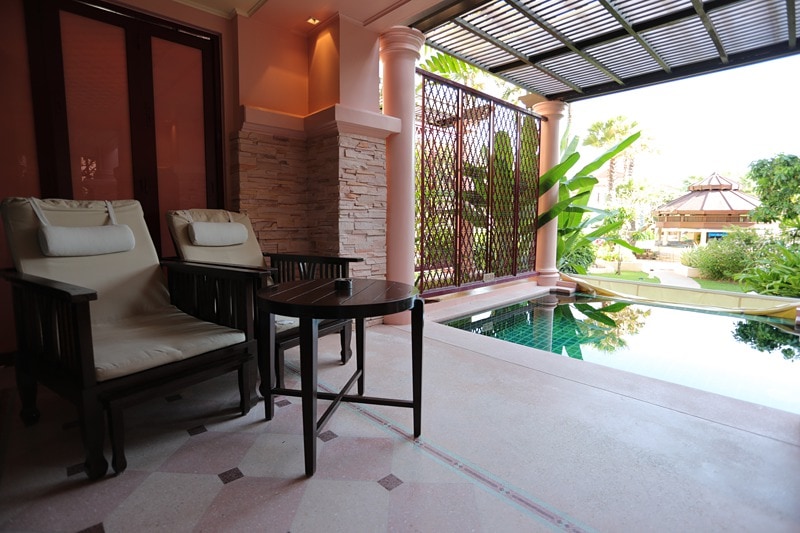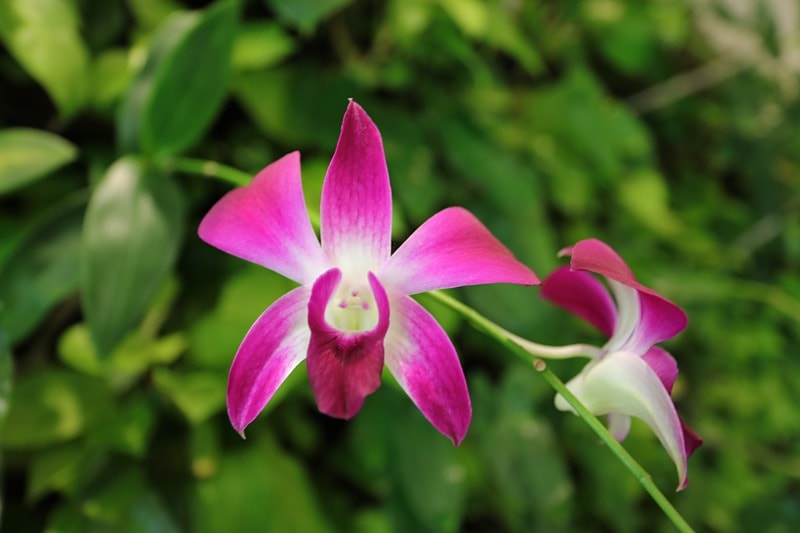 I'm all about the details… and the Centara Grand really does pay attention to details! You'll find gorgeous orchids everywhere! They will fill your room with flowers and fresh fruits, and even turn down your bed and leave you sweet notes.

Now, ladies, I'm sure you're already wondering about the spa… it's so dreamy and full of the sweetest aromas!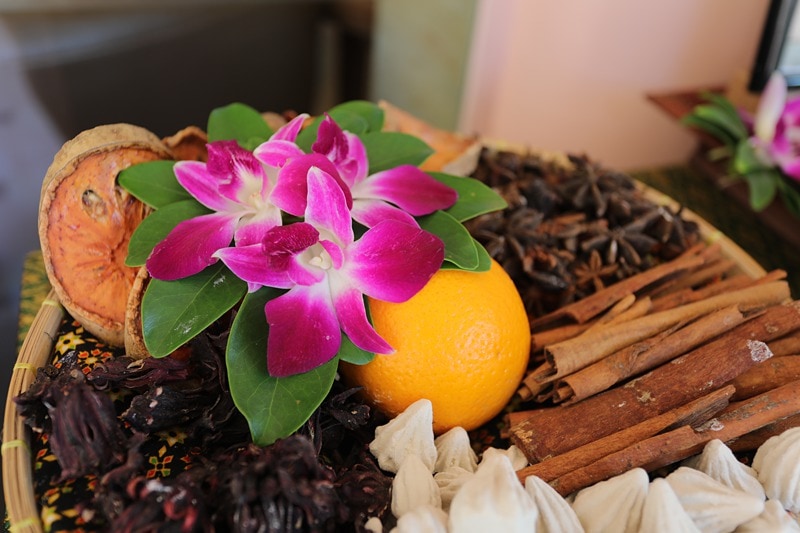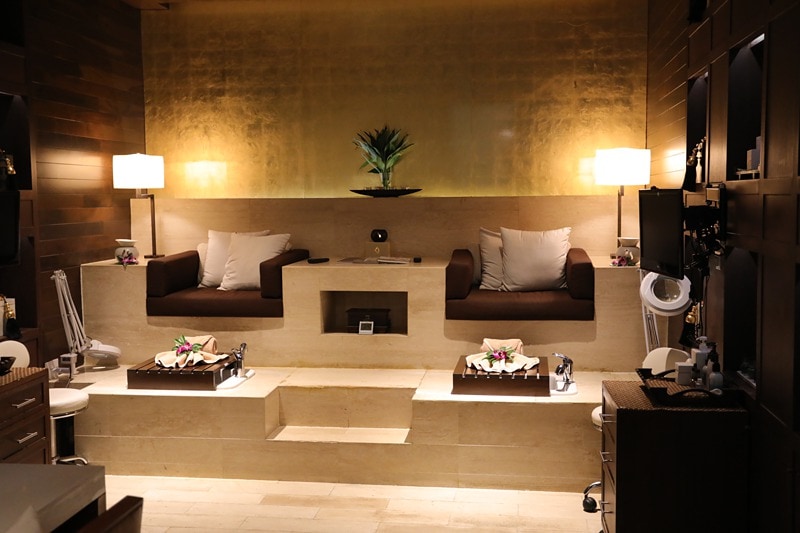 One of the aspects of this resort that stands out to me is that it has everything you could hope for to keep your guests entertained without leaving the resort. BUT it's also close enough to the city that anyone looking for a party can just jump on a quick shuttle into town and visit the famous Patong Beach. Although it's not my style… if you're into buckets of alcohol, shots, and nightlife, you'll find it in Patong.
Adventure lovers can also book daily excursions out to the nearby islands, go snorkeling, or even sailing!
Real Destination Wedding at The Centara Grand Resort Phuket
I was so excited to find out that there was a real destination wedding on site while I was at the Centara Grand Resort Phuket. I snapped as many pics as I could so that I could show you all! I also got the inside scoop from the bride. I'll fill you in after the swoon over this setup!
The color scheme was white and green – simple and classic.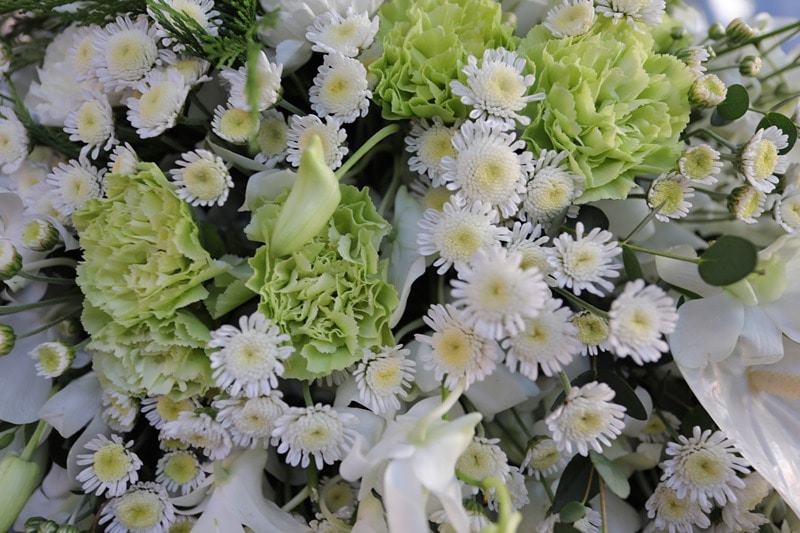 How cute is the bride's decked out golf cart?!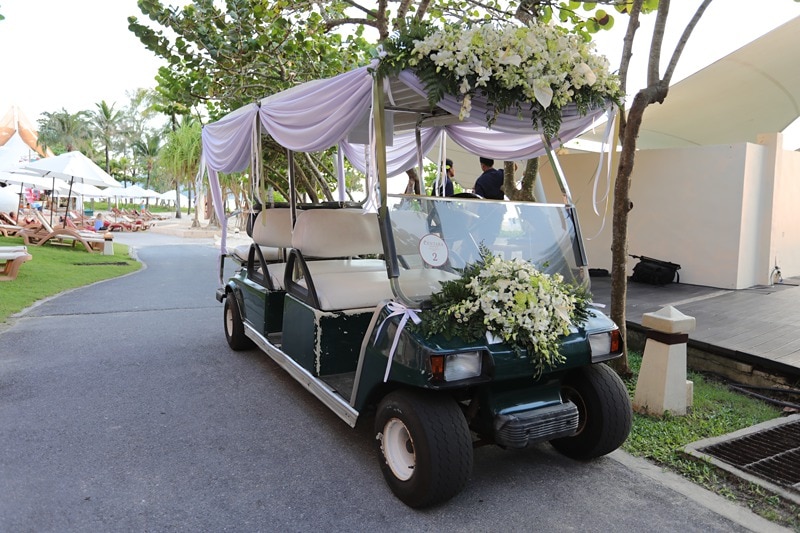 I snapped a photo a few hours before the ceremony… set up wasn't complete, but I want you to see the setting! Check out this gorgeous backdrop and sunset!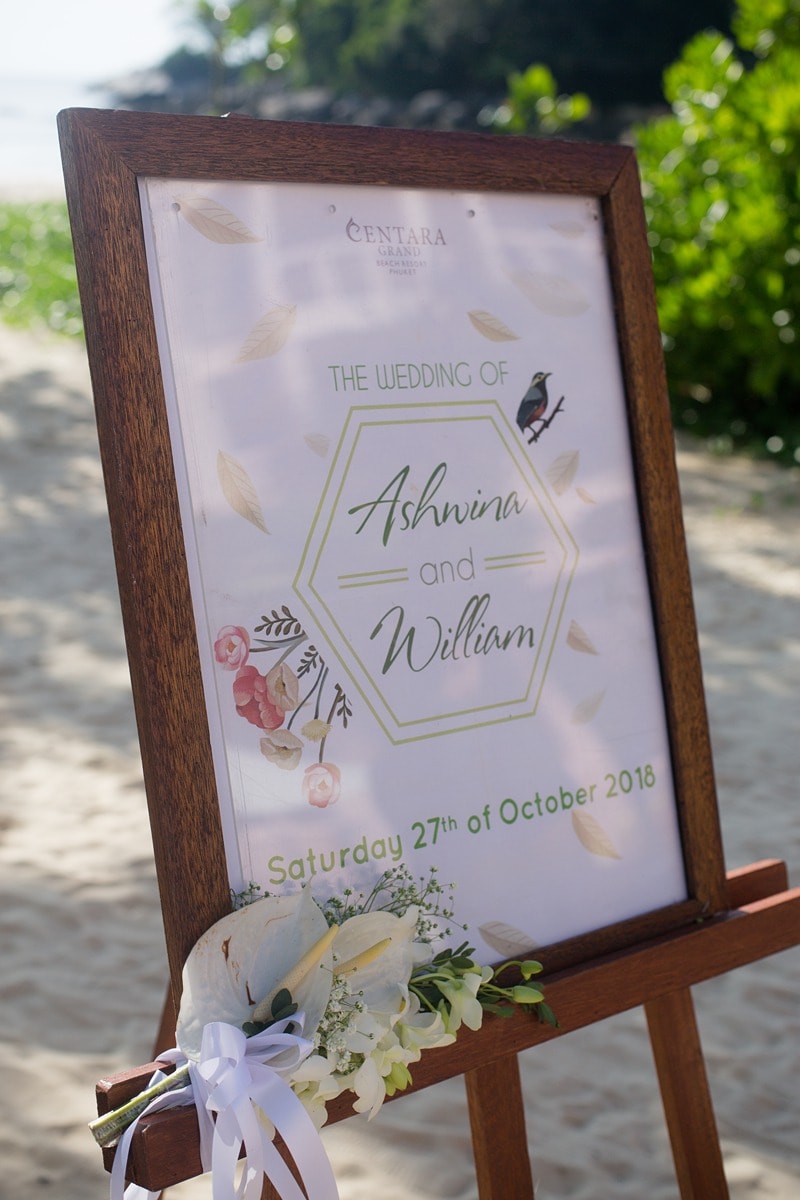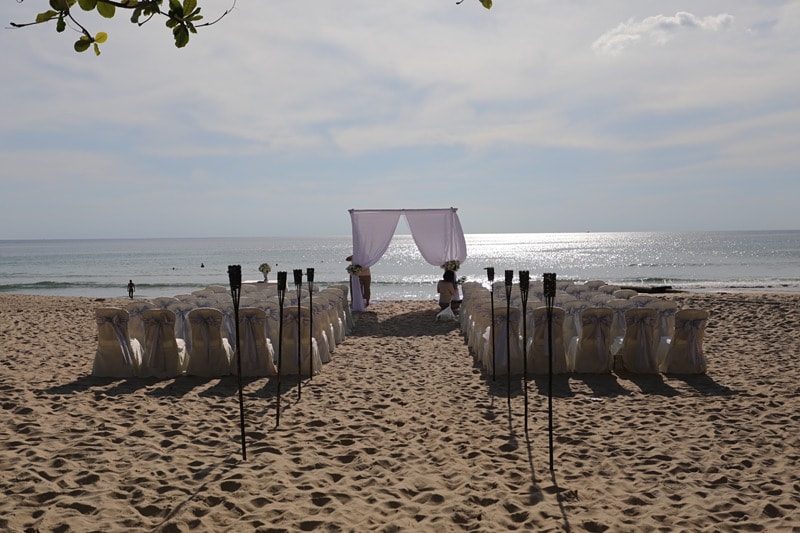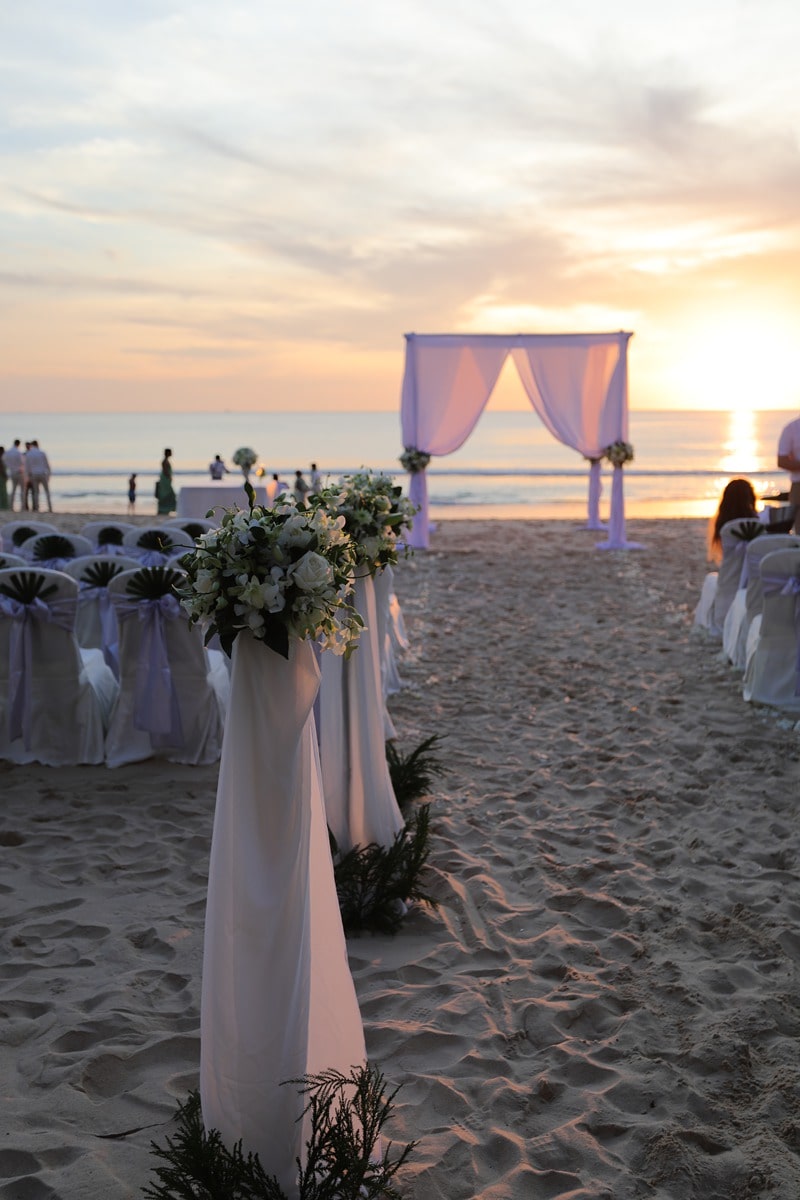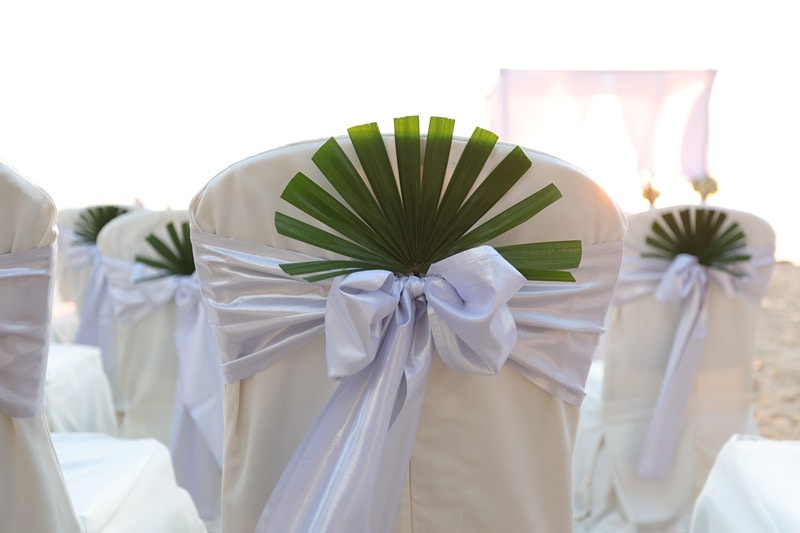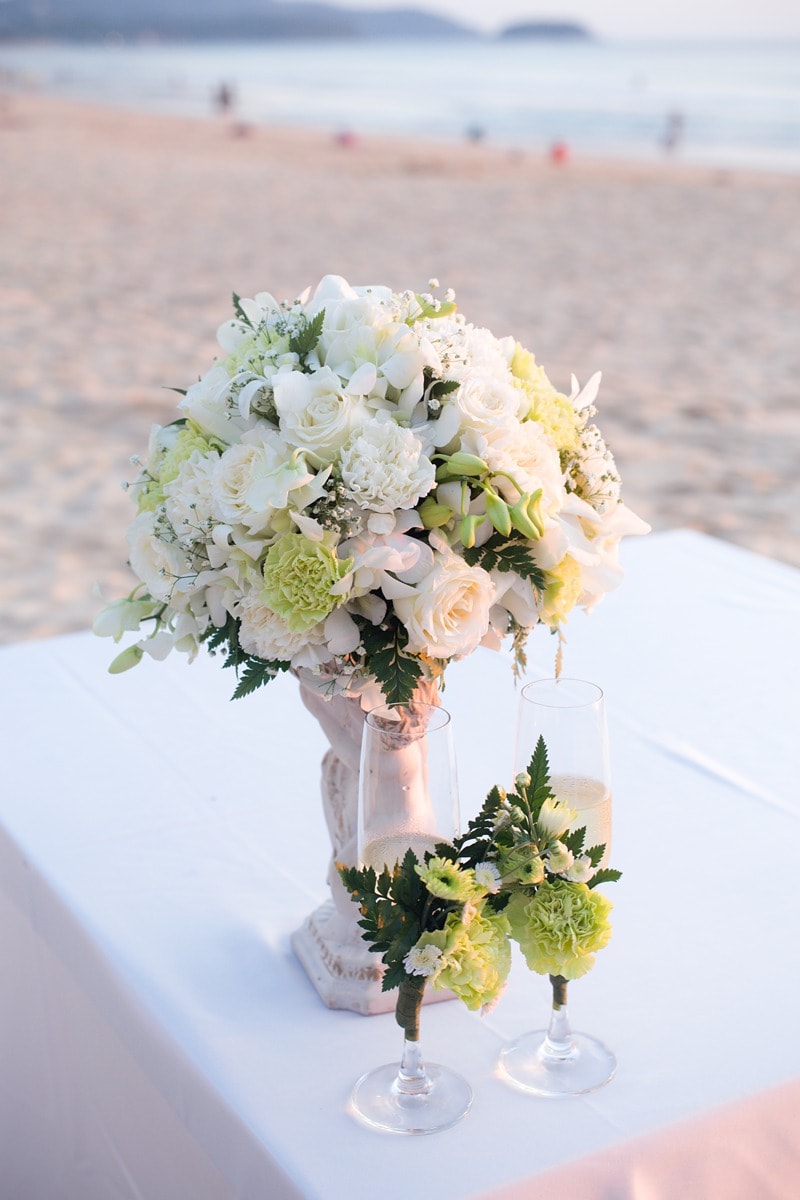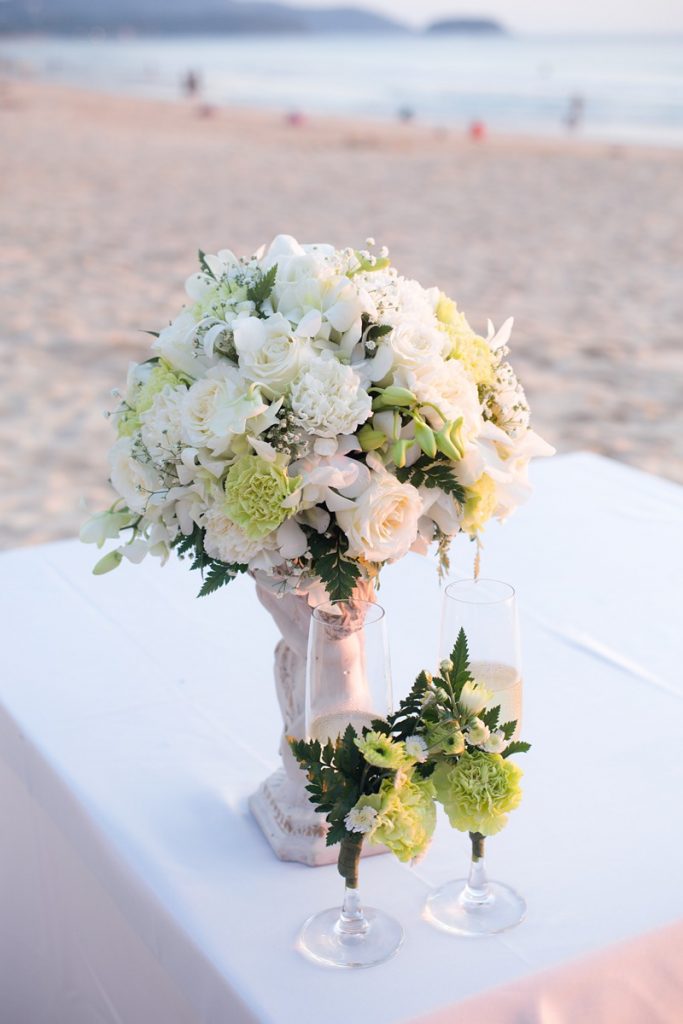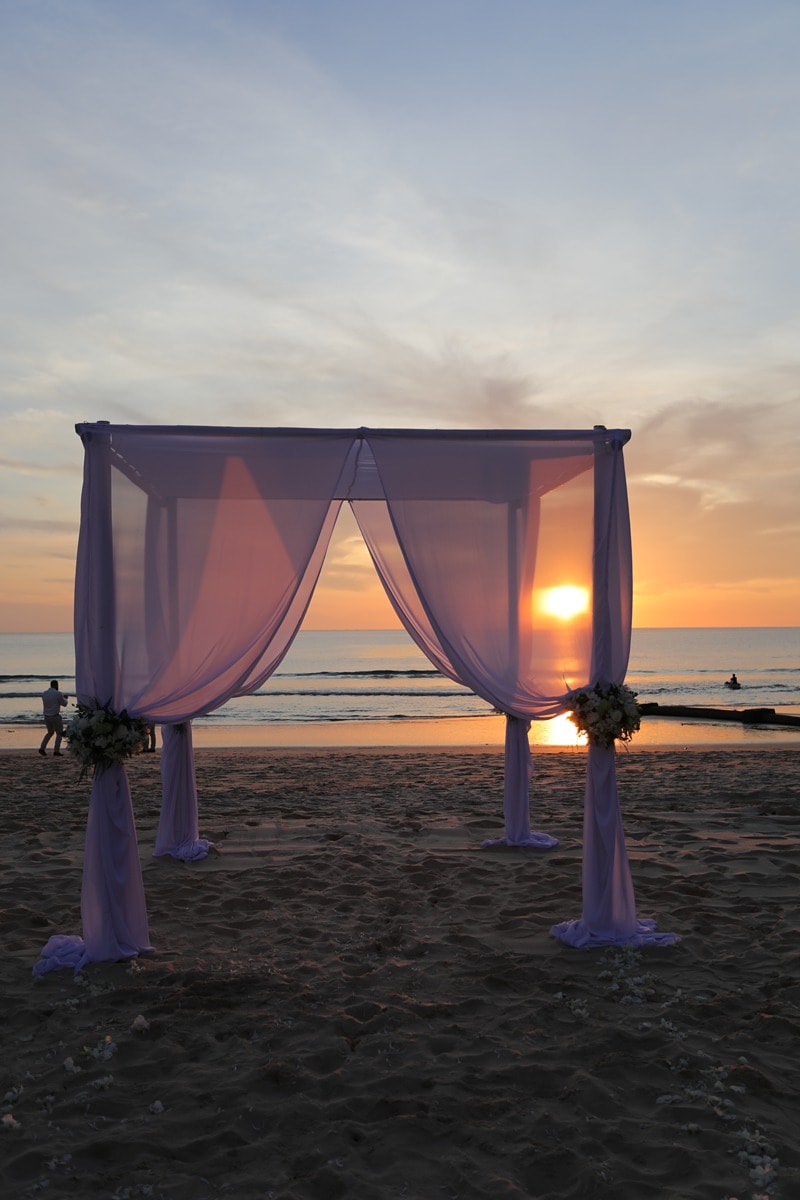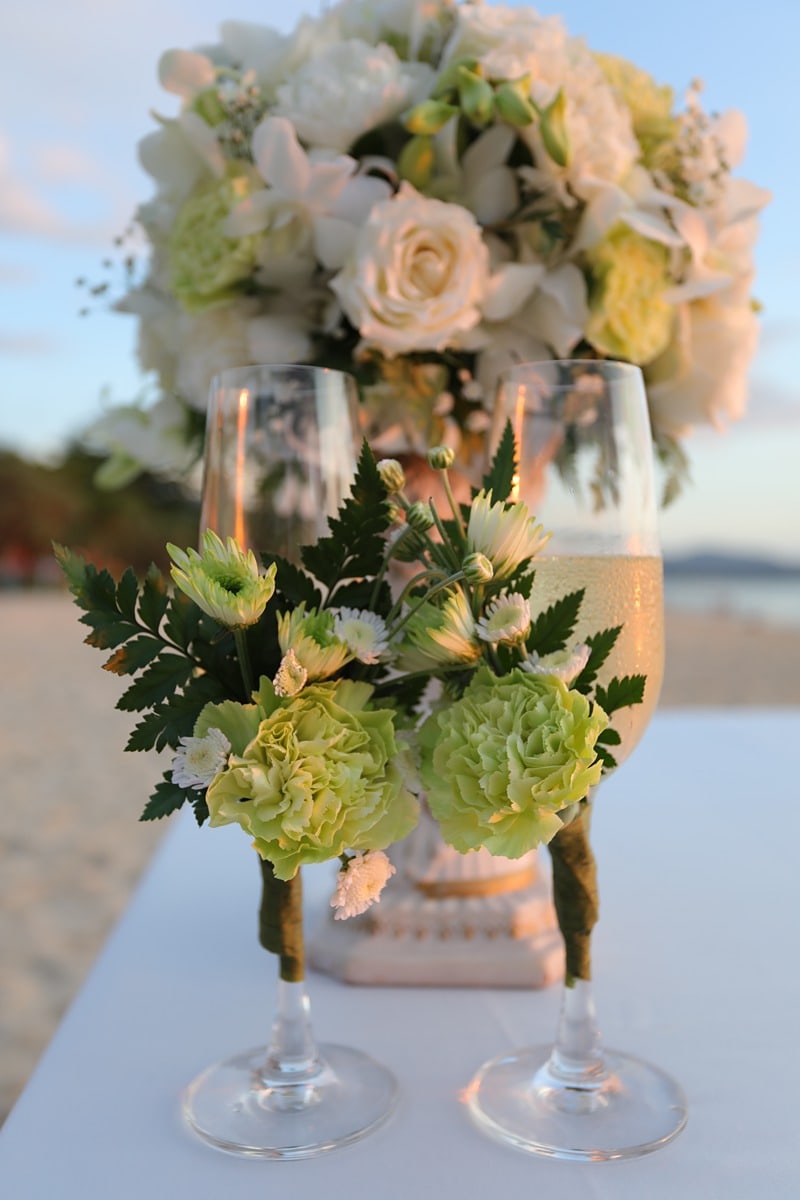 Now let me show you the reception… The weather in Phuket is perfect, so it was an open-air reception. This was at dusk… aren't the colors in the sky breathtaking?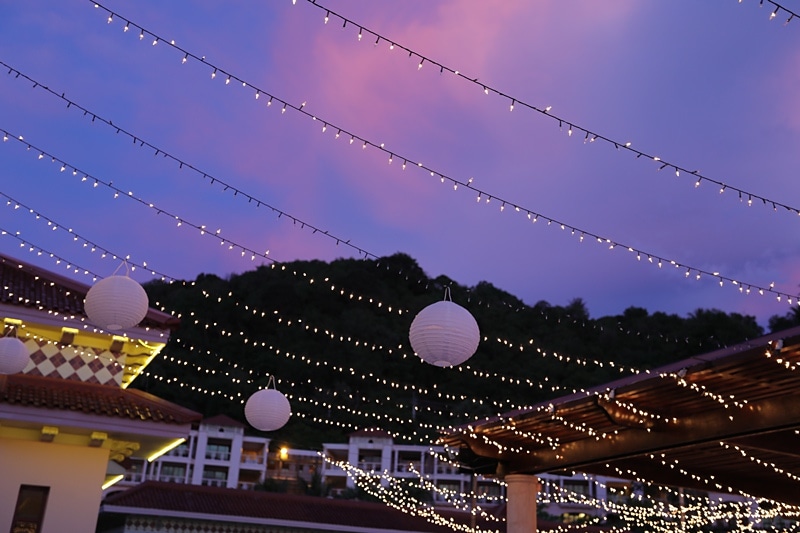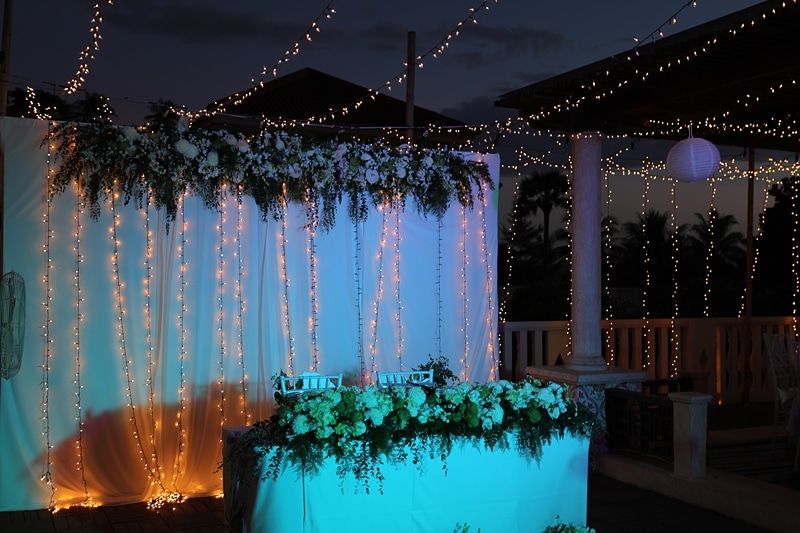 There are SO many reasons to have a destination wedding at the Centara Grand Resort in Phuket. I had the opportunity to chat with the bride, Ashwina, and I asked her a bunch of questions about her experience planning a destination wedding in Thailand. Here's what she had to say.
Why have a destination wedding in Thailand?
Ashwina chose Thailand because it was the perfect midpoint for both her family and the groom's. Half of the family is in Australia, and the other half in the UK, so Thailand is right in the middle. She also shared that the value for money in Thailand is fantastic – your money can go a long way here.
Why did she choose the Centara Grand Resort in Phuket for her destination wedding?
"The private beach!" was the main reason, but here's her list:
Beach on-site
International Airport Nearby
Activities for kids
Close to nightlife, but also far enough away
What was the planning process like?
Ashwina said that the planning process was incredibly easy, and she is so thankful for the resort's wedding planner. The resort offers customizable packages, but Ashwina wasn't picky, so she simply selected her color scheme and cake. The on-site wedding planner took care of the rest!
As I came to learn after spending a couple of nights here, this is a fantastic location to fly your guests out to for your destination wedding. It's beautiful, it's relaxing, and it has enough to keep both adults and children entertained for several days, but it's also close enough to the nightlife and activities for those who want to venture outside of the resort.
Their wedding packages are customizable for those who prefer to have more control over the planning process but easily structured for less-involved planners like Ashwina.
And let's be honest… you can't go wrong with a beach wedding with that view! Make sure to check out the next post in my series where I recap my trip to Hua Hin, Thailand, and everything the region has to offer for destination weddings.
Photo Credit: Sol Spier