Post Contributed by Italy Customized
Planning a destination wedding in Italy but bored of the same old touristy locations? Celebrate with your closest friends and family in these stunning Italian cities you never thought to consider
Most brides looking to celebrate their wedding in Italy turn to the two most obvious locations: the Amalfi Coast and Tuscany. But for that true Italian experience, out of the spotlight and away from the tourist traps, break with tradition and celebrate an intimate affair in these three obscure locations throughout Italy: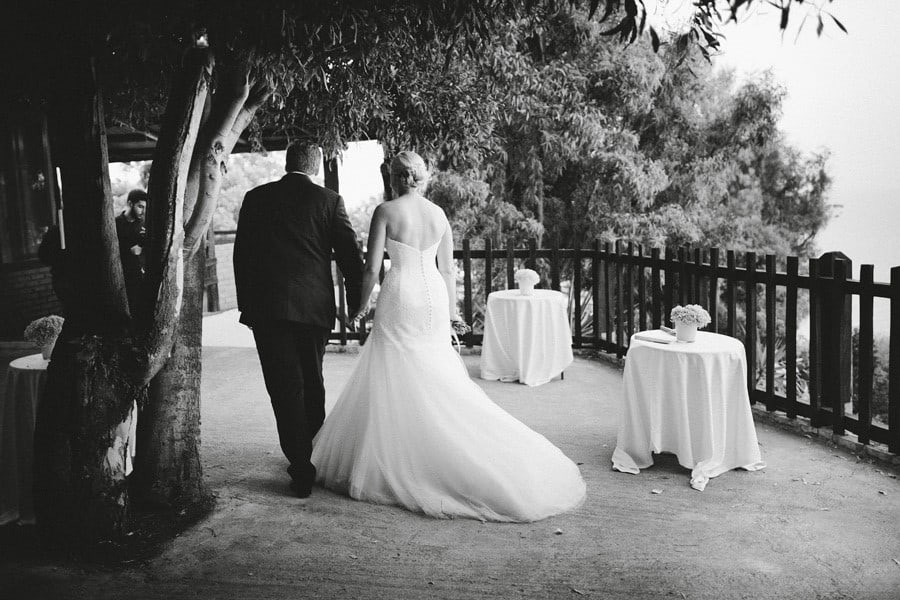 Capo Vaticano
Say "I do" perched atop a cliff that overlooks the azure waters of Grotticelle Bay, with just the sound of the water lapping against the white-grey granite rocks: getting married in the postcard perfect village of Capo Vaticano in Calabria promises a truly magical experience and one that is more "off the grid" by touristic standards.
Enjoy a secluded ceremony with your loved ones against the backdrop of the bay and sip a cold glass of Prosecco on the terrace during cocktail hour of a truly stunning seafront venue. Here you can dine under the Mediterranean sun and enjoy a cuisine that is unlike any other. Its location close to the water promises fresh fish in addition to a spread of Calabria's mouthwatering delicacies: caciocavallo cheese, spicy Nduja sausage and struffoli (a dessert of small fried honey balls). The great thing about choosing a location like Capo Vaticano as opposed to a place like the Amalfi Coast is that the town is far more tranquil and less geared towards tourists. You will be guaranteed a more authentic experience with beautiful beaches and quaint village centers.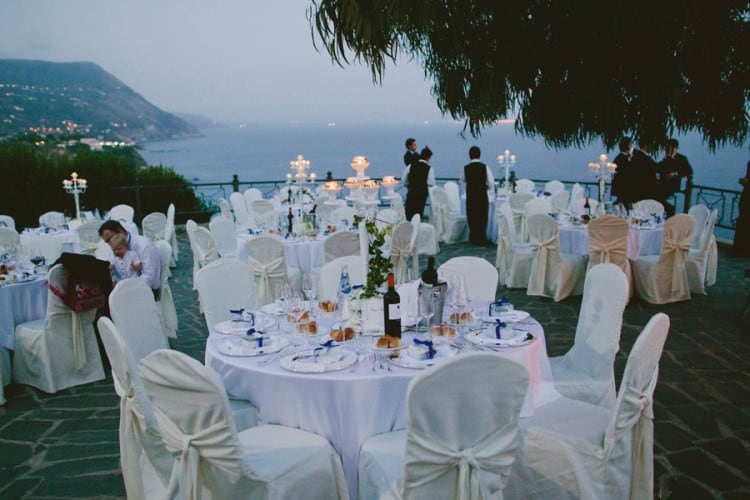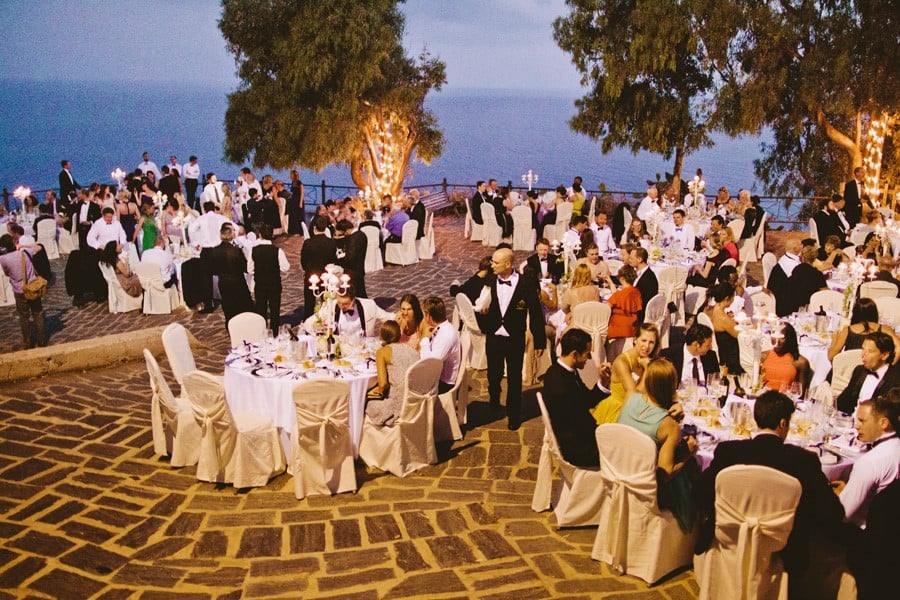 Assisi
Picture old fashion black and white photos with the backdrop of Medieval architecture. Assisi, located in the region of Umbria, known as the "green heart of Italy", is a historical gem that may just be the perfect place to say your vows. Boasting two medieval castles, Assisi sits on the vast slopes of Mount Subasio with wonderful views of the country and terrain. Keeping with Italian tradition, walk with your family through the charming cobblestone streets of Assisi from your residence to one of the cathedrals where you'll say "I do." Host a close-knit reception in a traditional restaurant in the town center or a serene dinner in the lush, green countryside. In a romantic village such as Assisi, you will truly be able to appreciate the roots of culture and Italian tradition.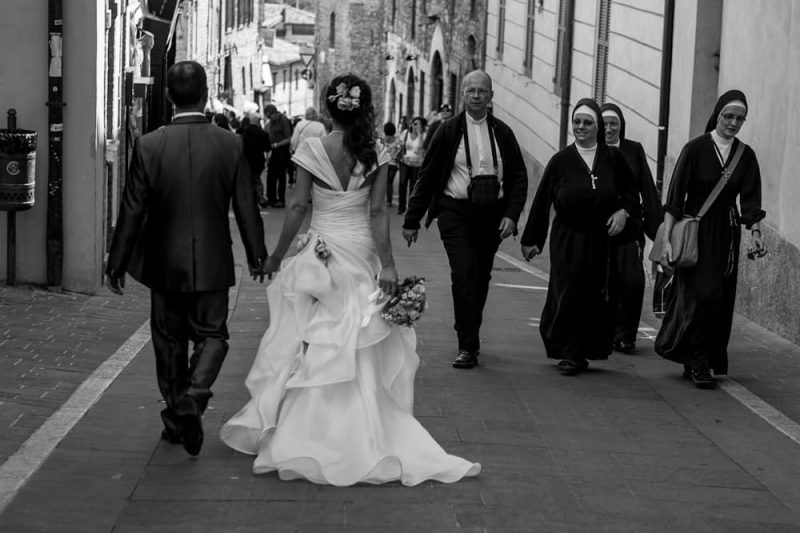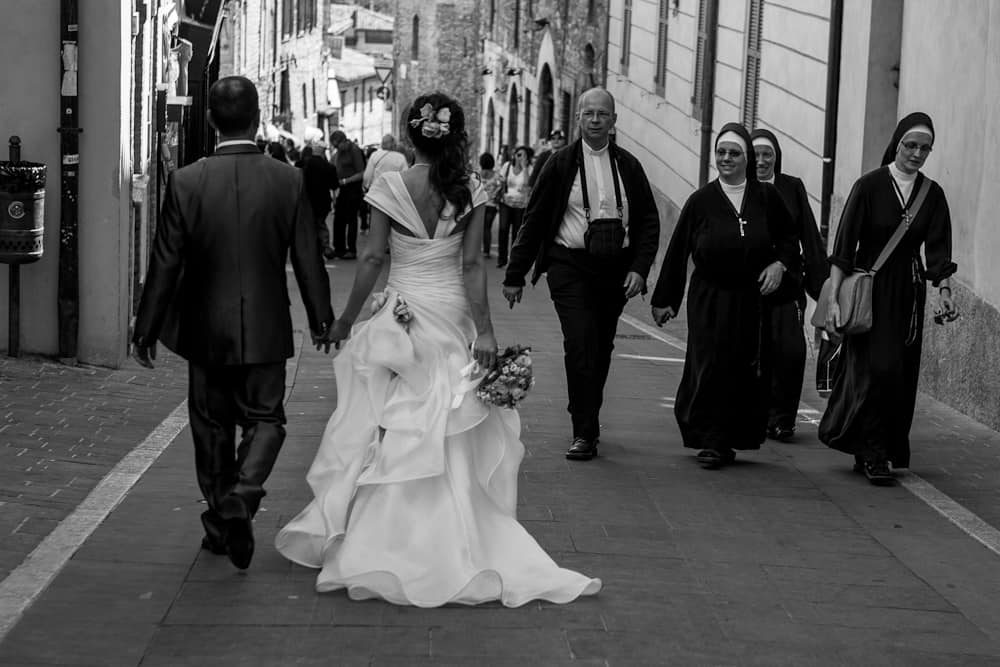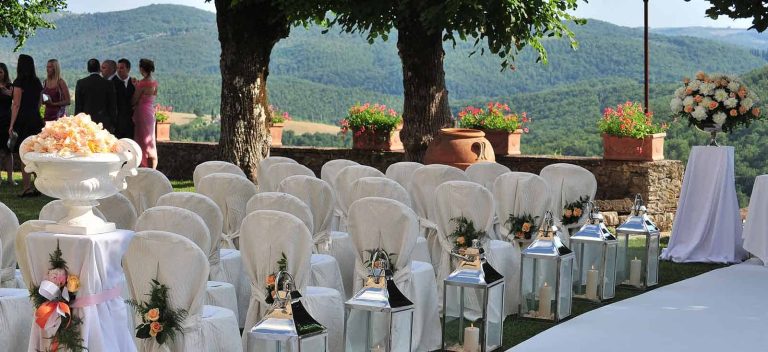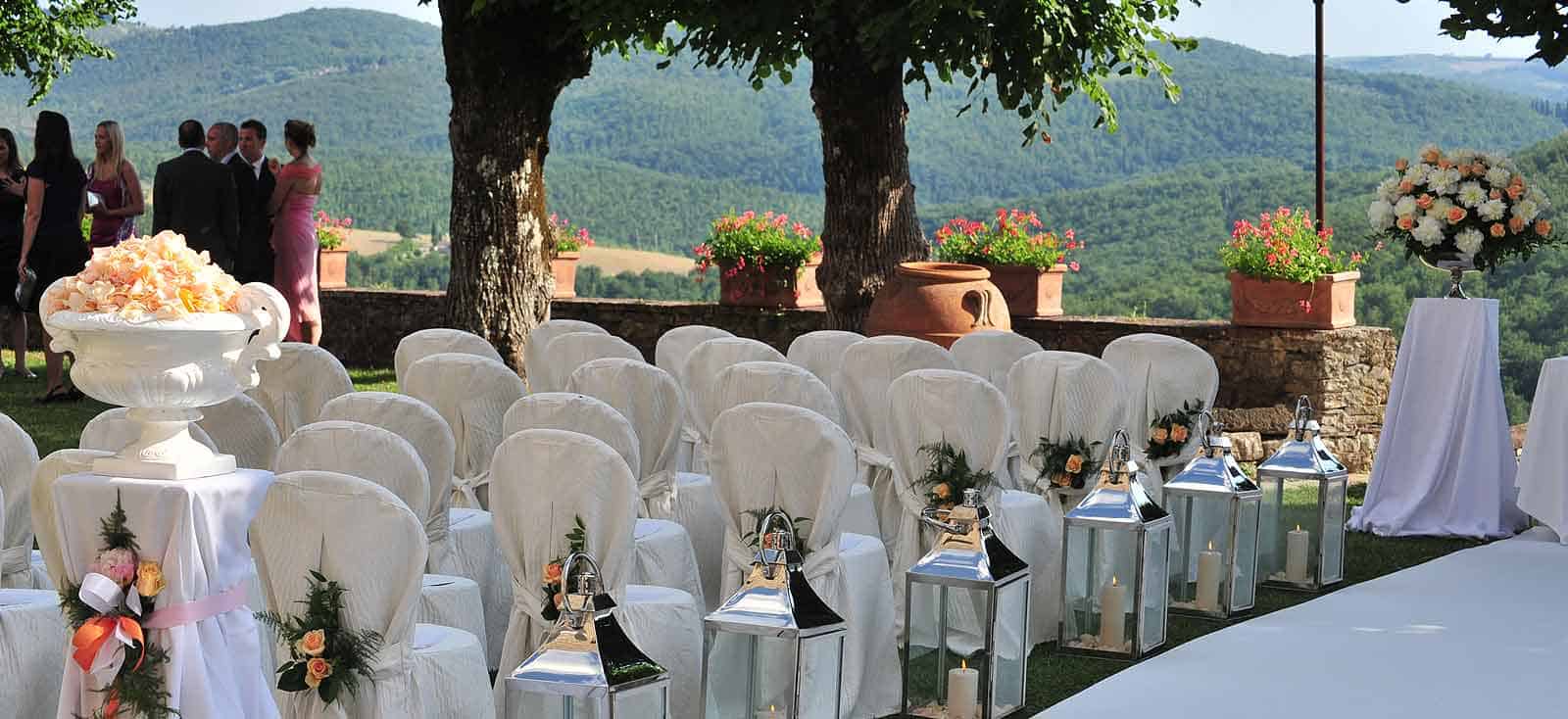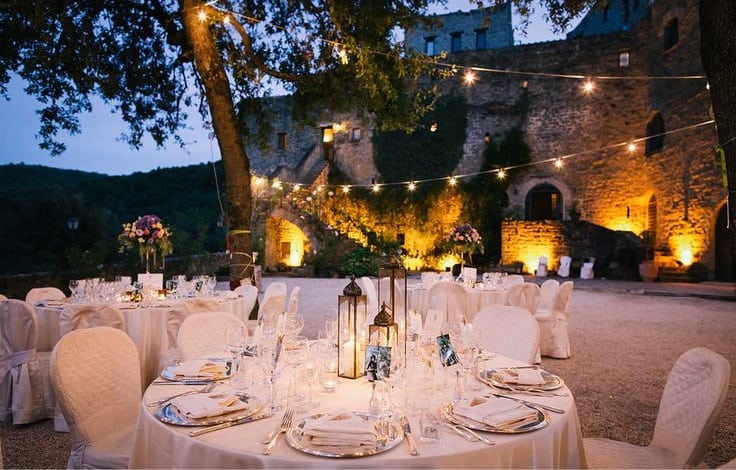 Cortina
A wedding in the snow-capped Dolomite Mountains? You'll definitely take the cake for original venue! If you don't picture your dream destination by the sea, then maybe you need a place that's a few degrees cooler. How about a winter wonderland with an Italian twist? Nothing says intimate gathering like a quaint chapel perched atop a snow-covered hill. Cortina d'Ampezzo may just be the perfect place to tie to knot and you can swap a limo for a rustic horse-drawn carriage to take you to the church. Situated on a river and with a town center that closely resembles a toy village come to life, you will also be able to enjoy Cortina post-wedding with your guests. If you like winter sports, you are in luck, as it is the skiing hub for Europeans. Or spend your days tasting the foods of the Italian mountainside: Polenta and Tris di Canederli, meat-stuffed dumplings.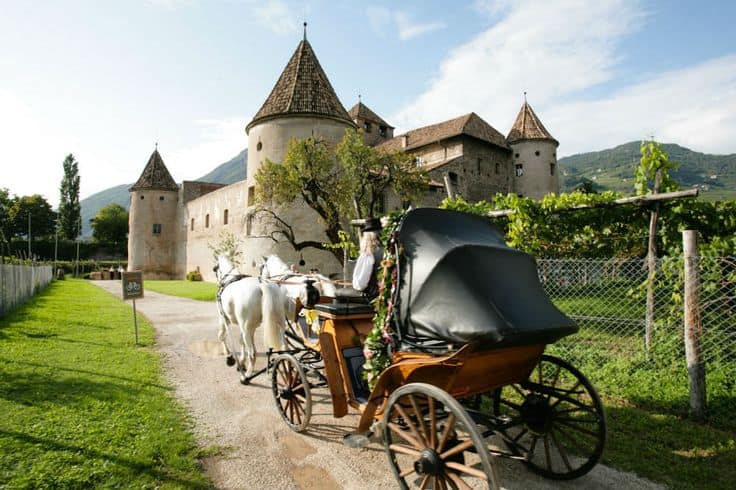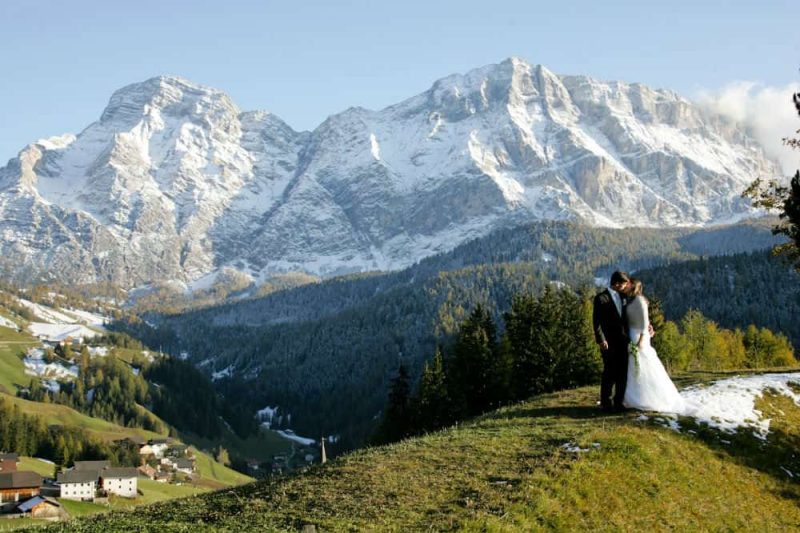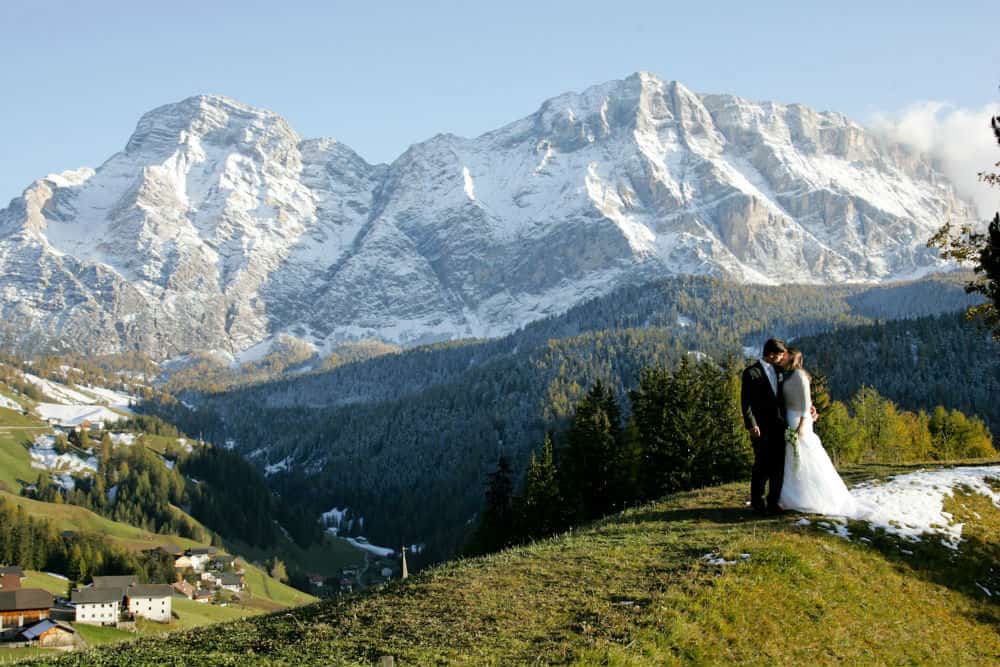 Avoid the Italy wedding destinations that have been done to death, and explore the tranquil beauty of these Italian villages for your destination wedding. Florence-based company, ItalyCustomized.it assists brides and grooms-to-be with all wedding planning in Italy, taking care of location, venue, caterer, floral arrangements and every other detail to ensure a dream wedding in Italy.