I can't think of a better place to celebrate the happiest day of your life than in the happiest place on earth. That is why I'm super excited to share Kimberly and Ryan's absolutely gorgeous Disney wedding with you today!
Kimberly is a huge Disney fan, so Ryan did what any prince charming would do – he popped the question in front of the Cinderella castle. Be-still-my-heart! When it came time to choose a wedding venue, California's Disneyland was the obvious choice. The couple was joined by 70 of their closest friends and family for a classy, elegant celebration that was filled to the brim with romance and special details. From the personalized Mickey Mouse ears that doubled as "place cards" and favors; to the reception tables that were each named after a Disneyland adventure ride. But before the reception, there was the ceremony. And it was absolutely magical. The couple exchanged vows in an outdoor nighttime ceremony that took the romance factor to another level. Everything about this destination wedding made me smile. I mean when you see Goofy as a ring bearer, what can you do but smile?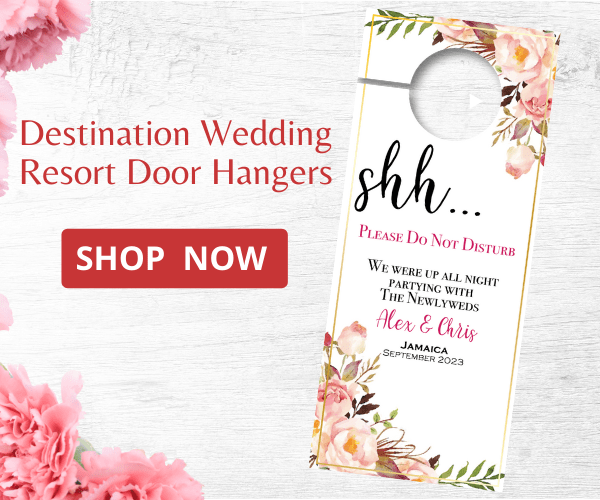 Congratulations Kimberly and Ryan! And thank you to Jeramie Lu for capturing these magical moments and sharing them with us here at DWD.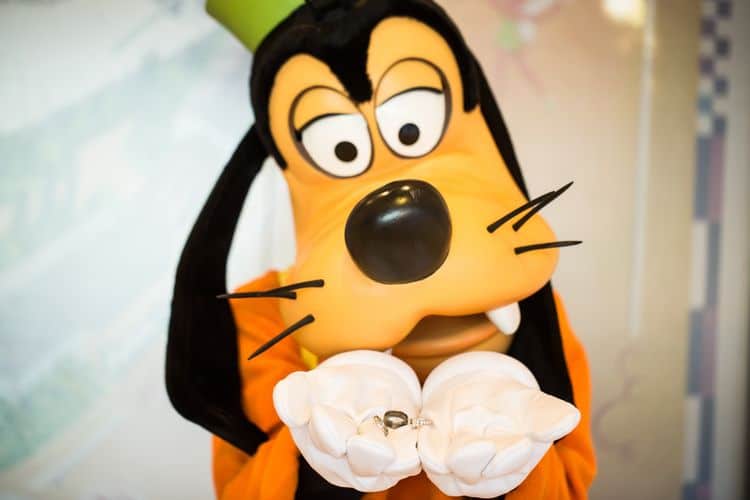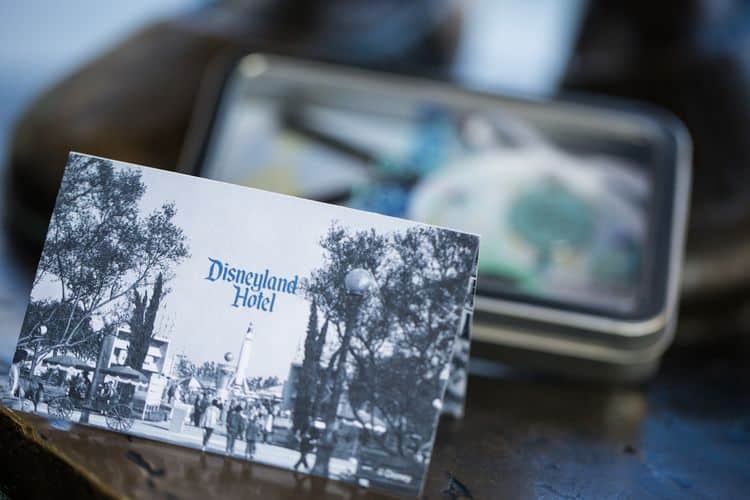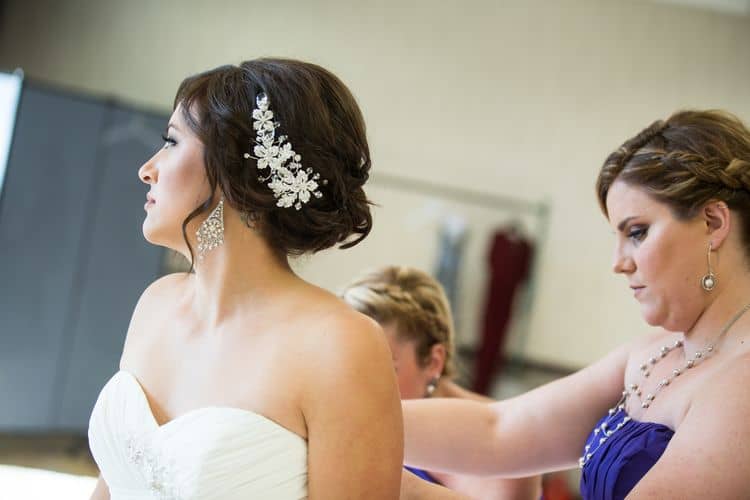 What were your sources of inspiration when choosing your colors, flowers, cake, etc..? Our colors were purple and orange. They are both my favorite colors. We also liked how Disneyland is decorated at Halloween time. They use purple, orange, and black to decorate the Haunted Mansion. Flower and cake inspirations came from Pinterest. The color orange also represented our love for the San Francisco Giants (hence my garter).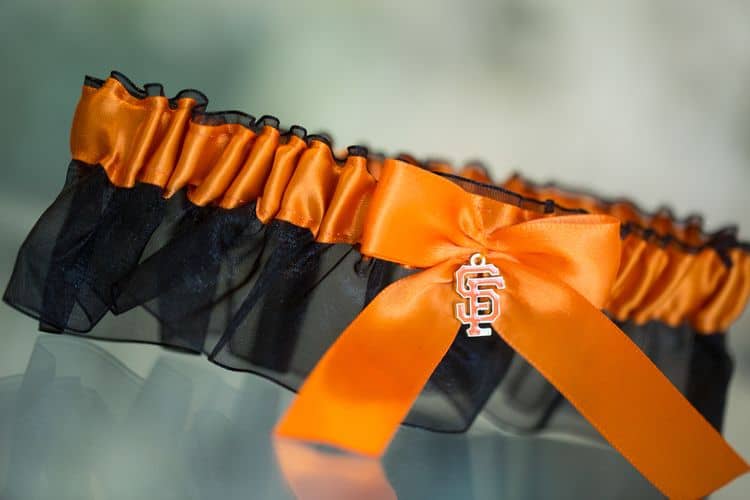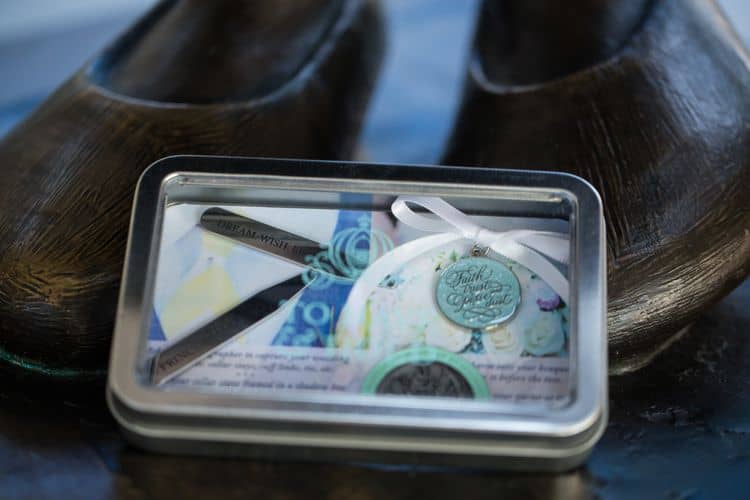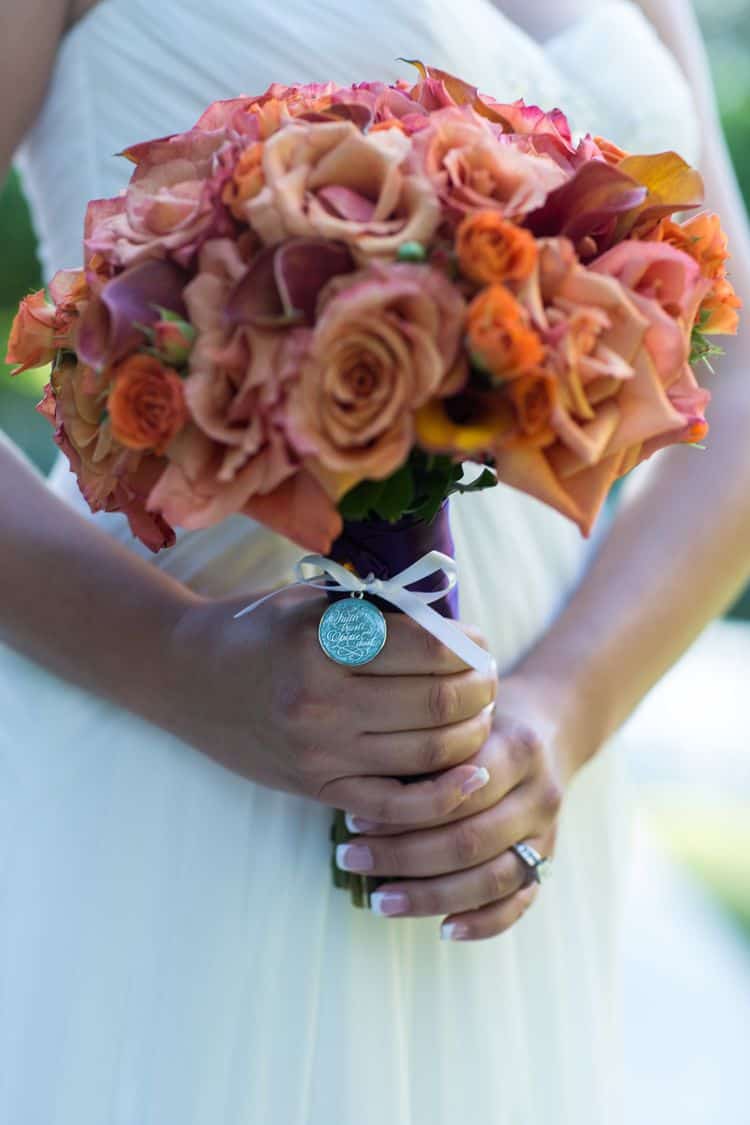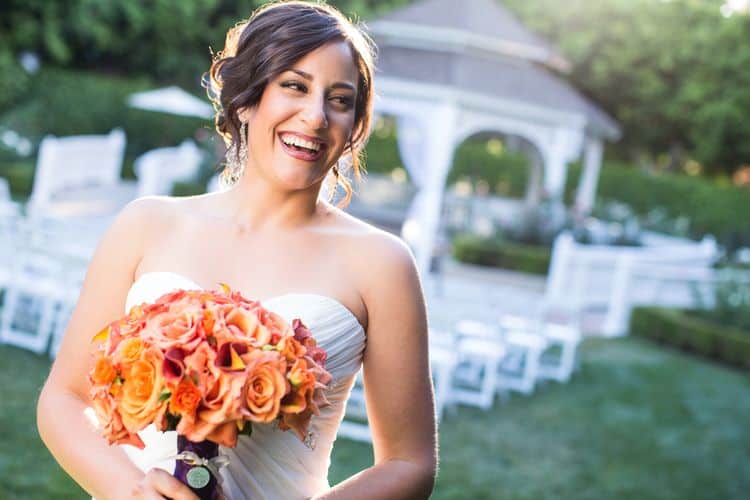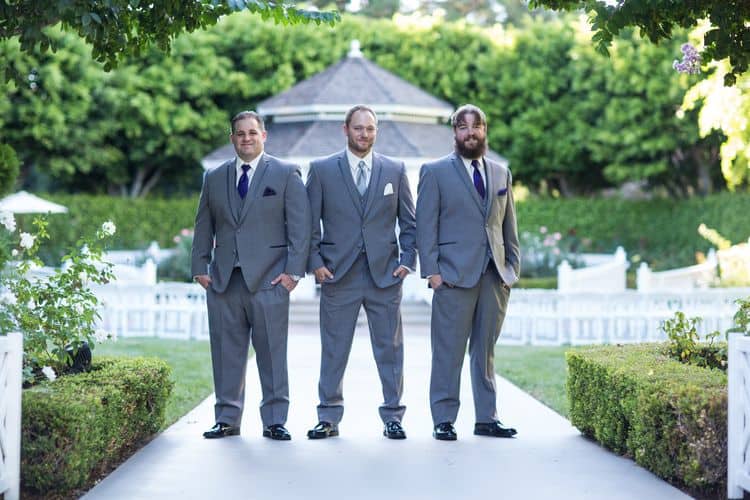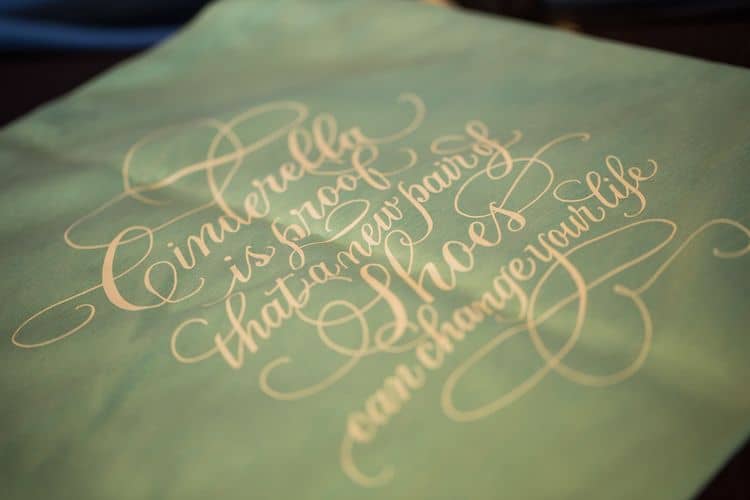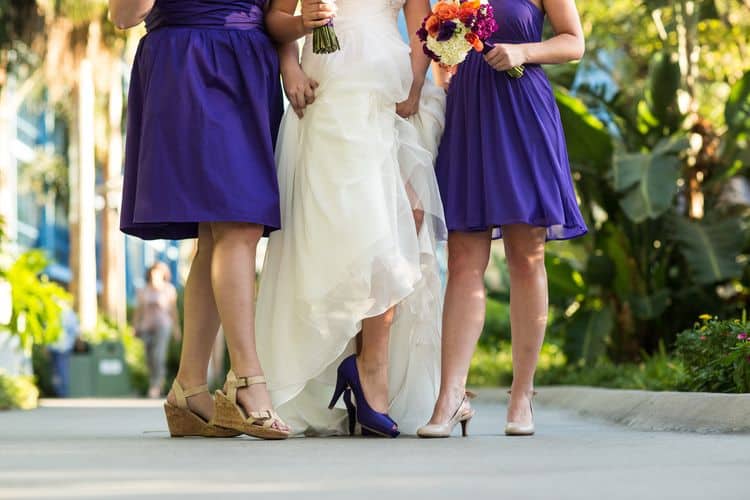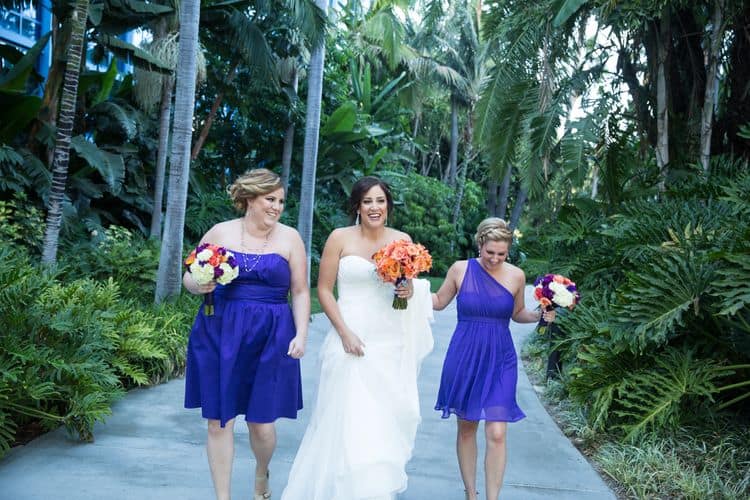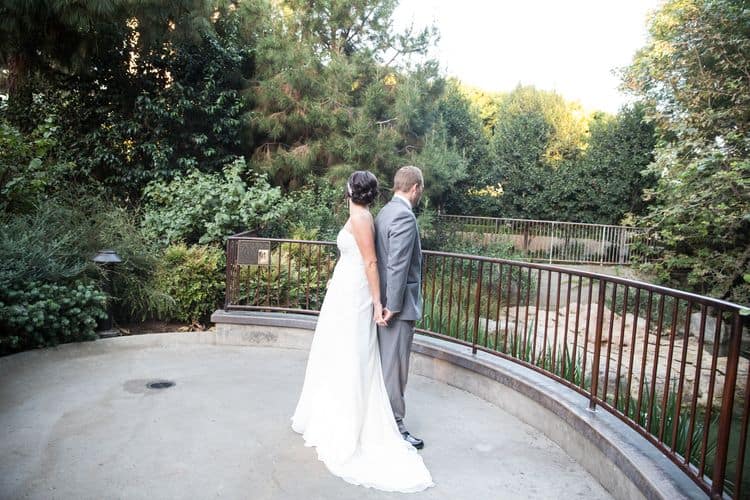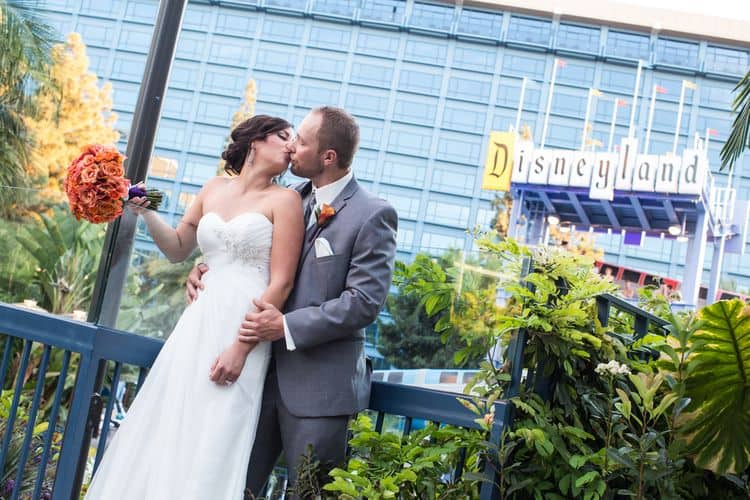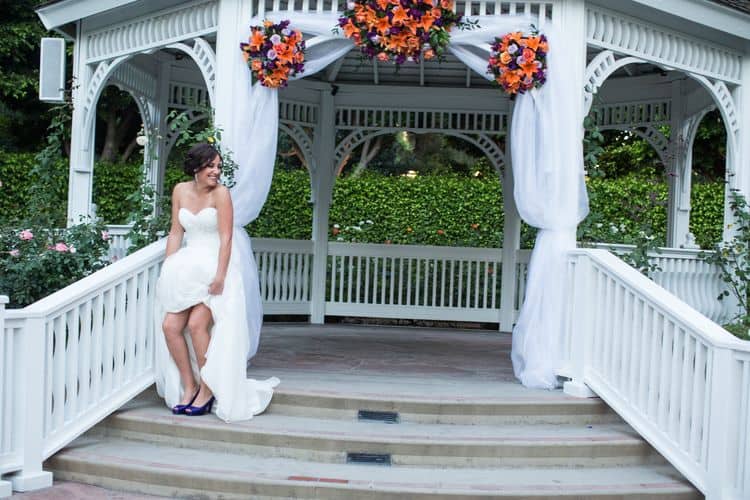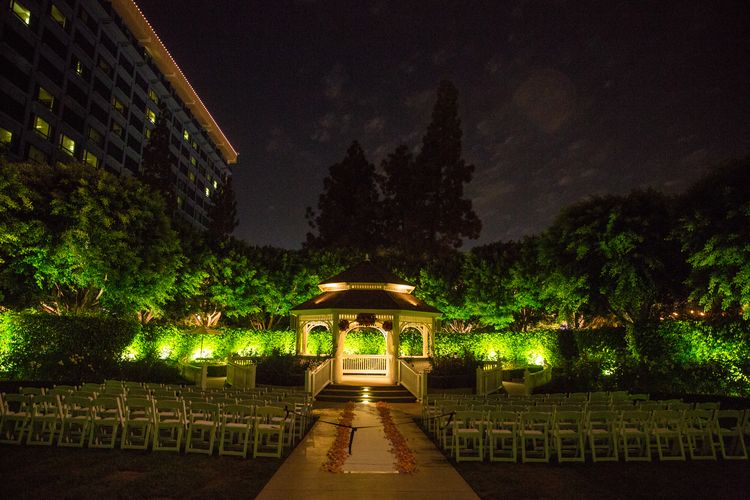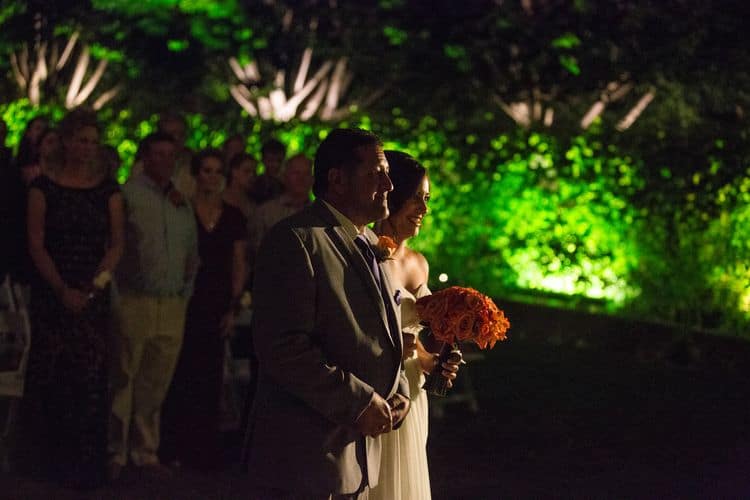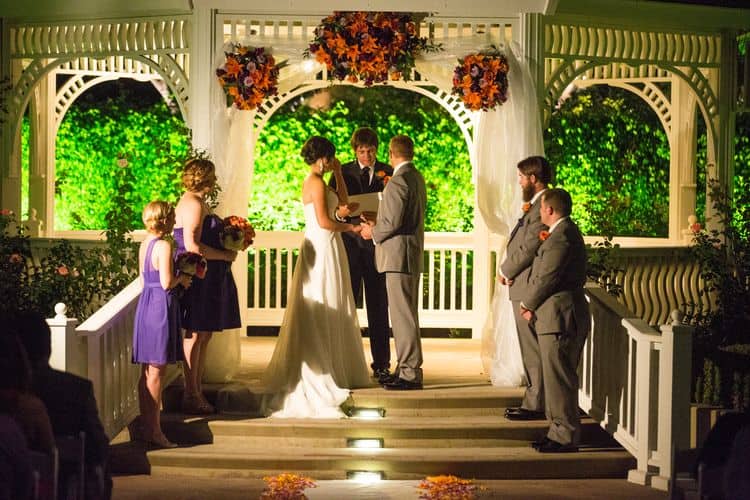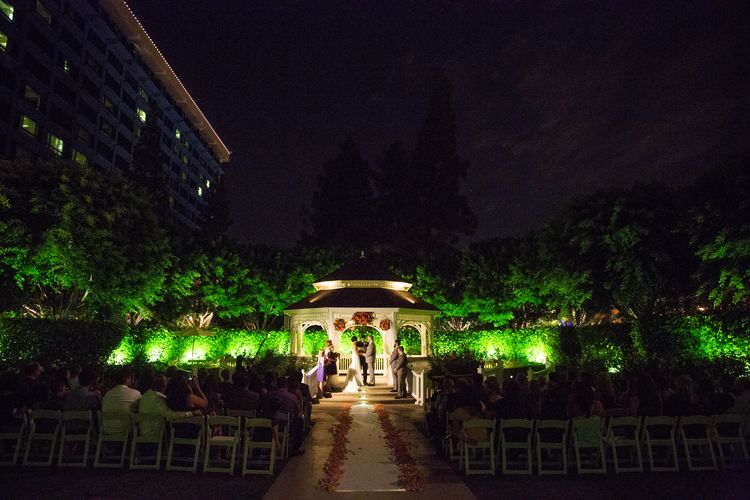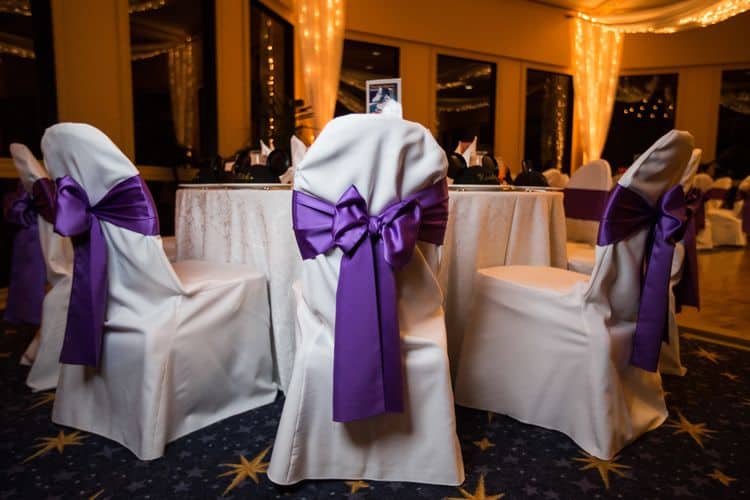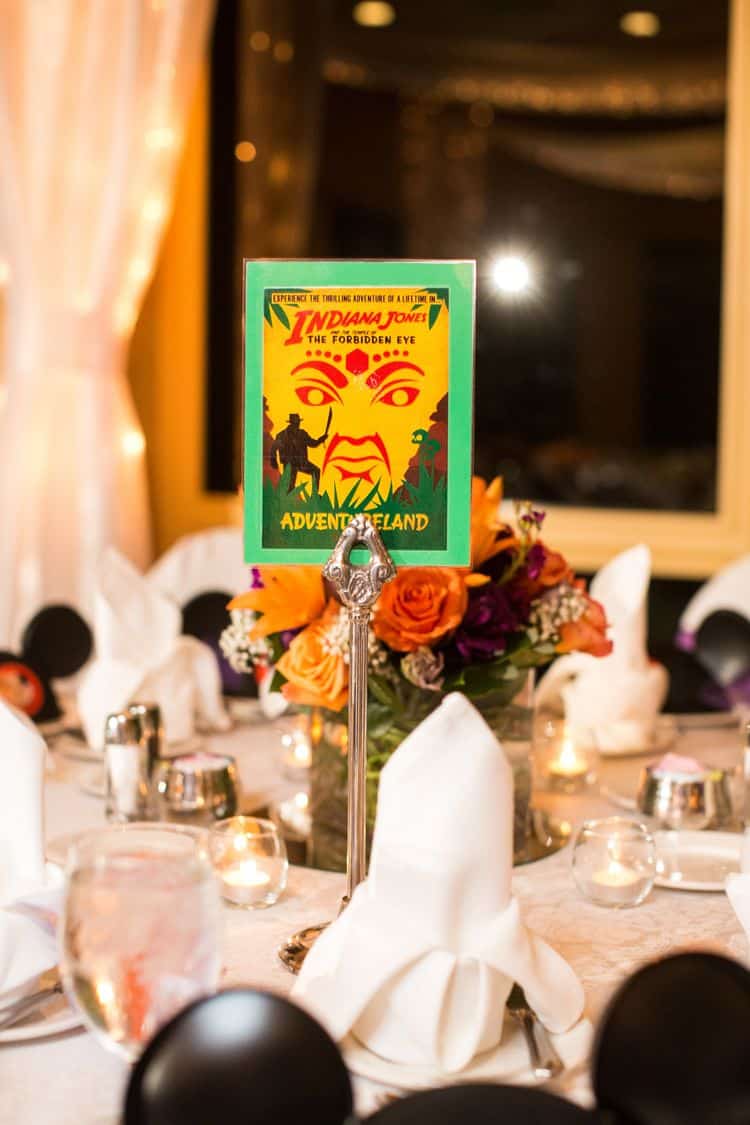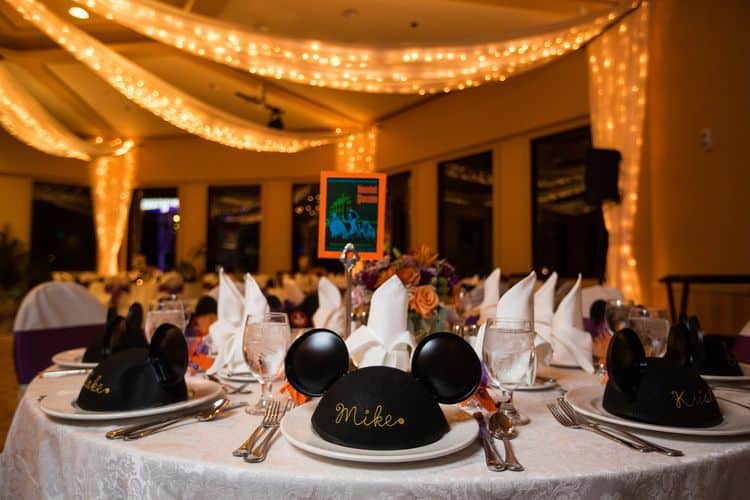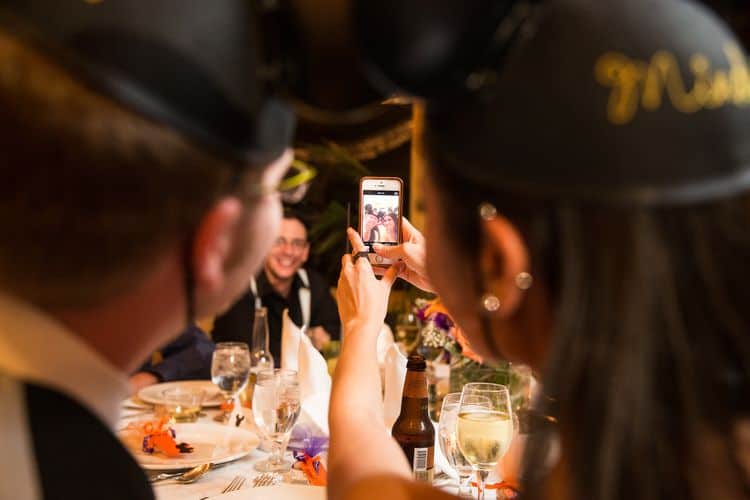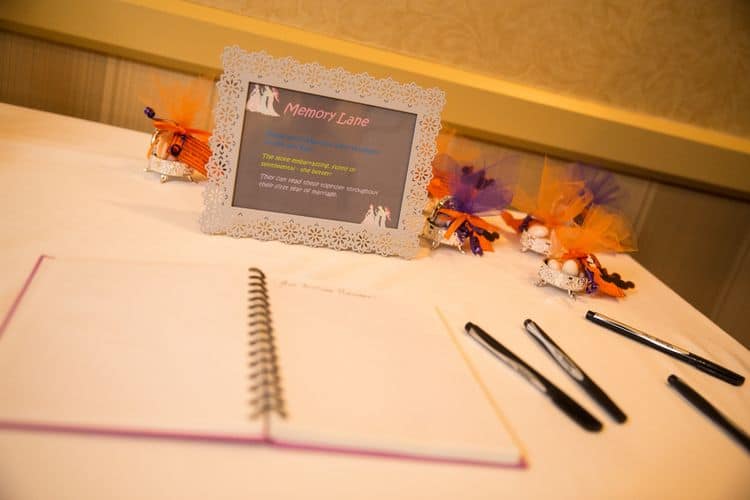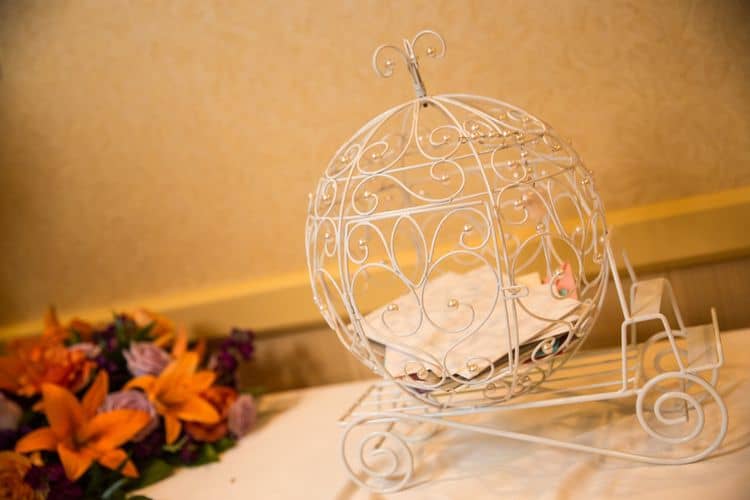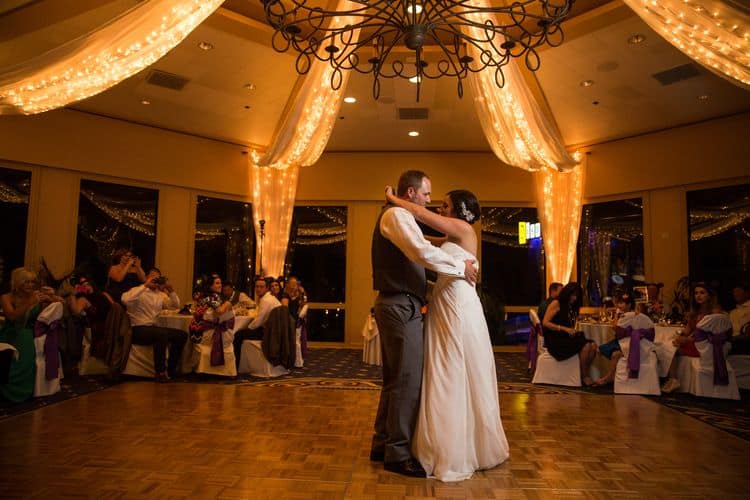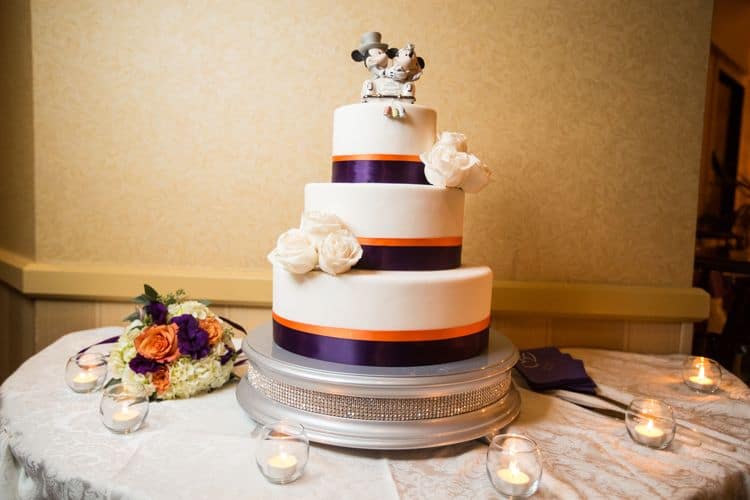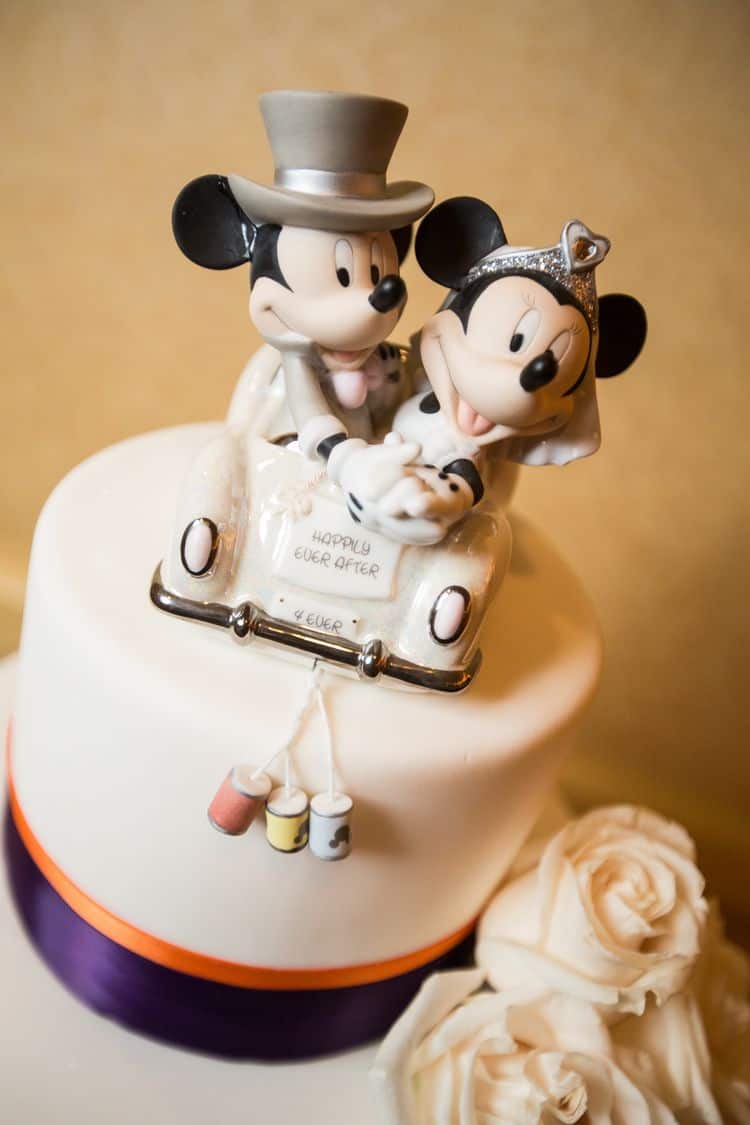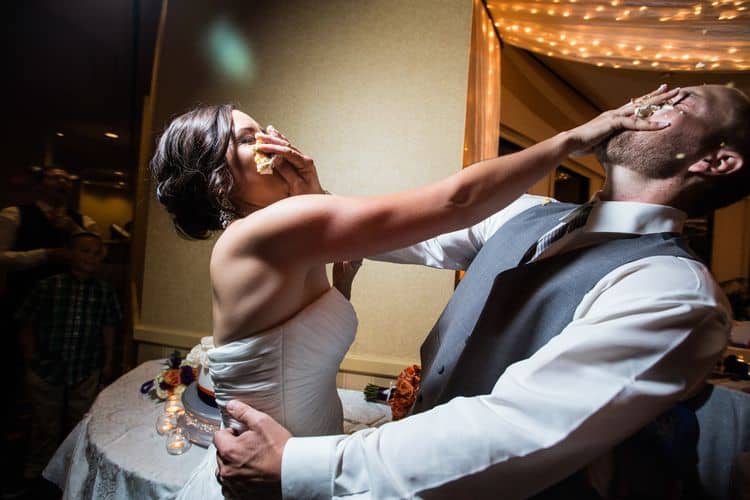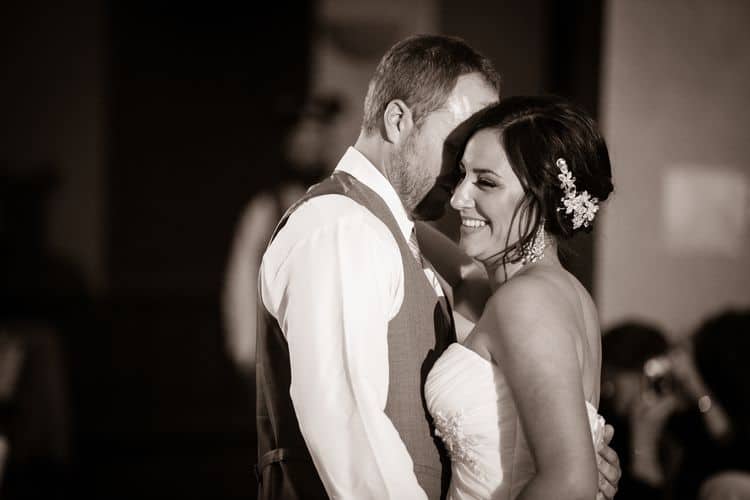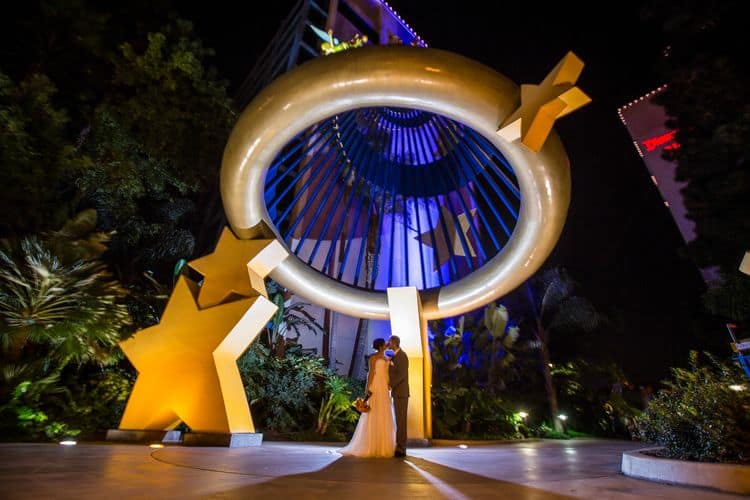 Real Destination Wedding Advice from the Bride
What was your favorite wedding detail?
I loved everything. Disney did an amazing job and exceeded my expectations. I never once worried or doubted them. Jeramie Lu also captured the magic of Disney in a lot of our photos.
What was your favorite part of having a Disney wedding?
Being able to have a mini-honeymoon at the Happiest Place on Earth!
What's your advice to others planning a Disney Wedding?
Be in constant communication with your wedding planner! They are there to help you and answer all of your questions. I felt like I built a good relationship with my planner and she was very helpful! I never once doubted what she was doing.
Vendors
Photographer: Jeramie Lu Photography
Hair & Make-up: Lindsay Lu
Reception Venue/Flowers/Cake/Decor: The Disneyland Hotel
Wedding Dress and Tuxedos: Blue Garter Bridal and Tux (Sparks, NV)
Bridesmaid Dresses: David's Bridal