It is clear from these stunning photos, that Matthew and Lori-Jene put quite a lot of thought into their perfect destination wedding in Mackinac Island. It had a fresh approach using a yellow, silver, and white color scheme. Matthew's father is the owner of Top That! Event, and has been in the wedding planning business for over 45 years, so they had a great source of help. I'm pretty sure that expectations about their wedding décor were high– and they did not disappoint! You can clearly see how much love was put into each and every detail.
Their wedding cake is probably the most unique and yummy-looking wedding cake I have ever seen; a giant cupcake with sprinkles and an over sized cherry on top. You can't get much more creative than that. The bottom tiers were packed with vanilla and chocolate cupcakes. Yum! I just can't get over the amount of detail in this wedding. From the wedding cake, to the fun photo card, and even down to the "Life is Sweet" detail printed on each napkin.
Every memorable moment was captured by Brian Weitzel of BTW Photography. The pictures turned out gorgeous and I want to sincerely thank him for sending them in.
Oh – and make sure you scroll all the way to the end for the couple's story – they seriously have one of the cutest love stories ever!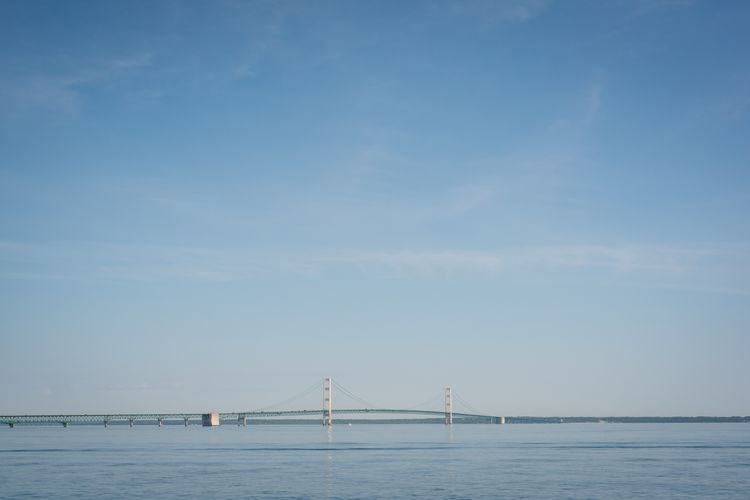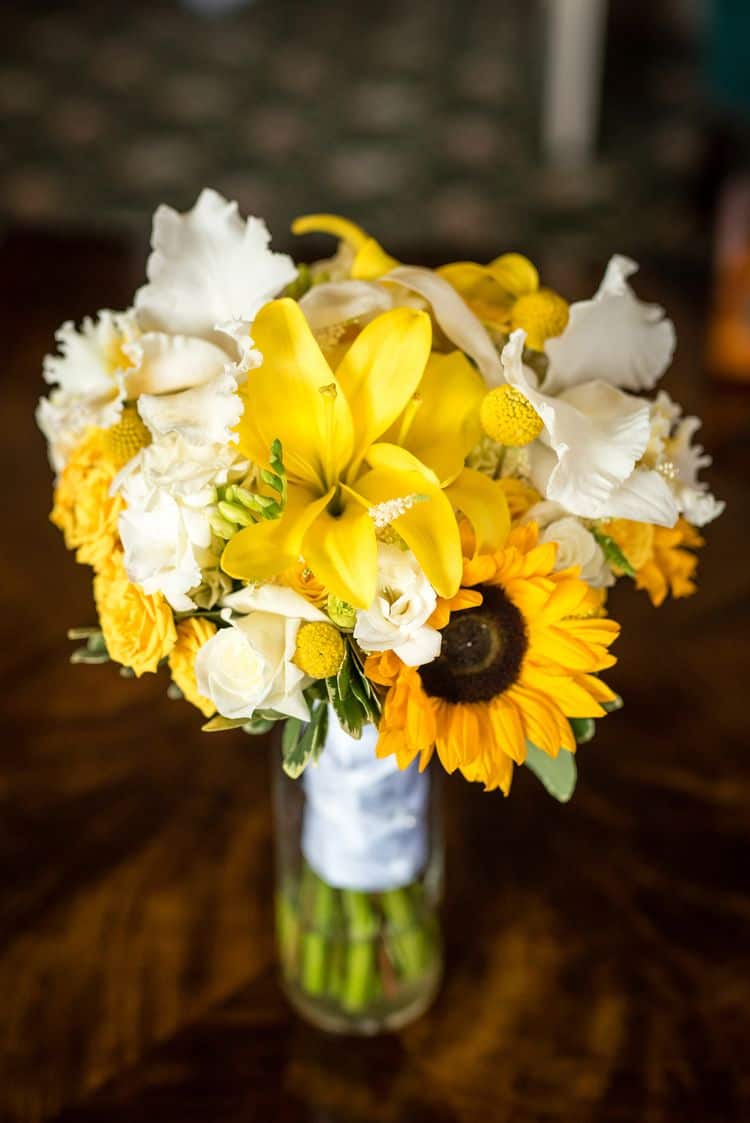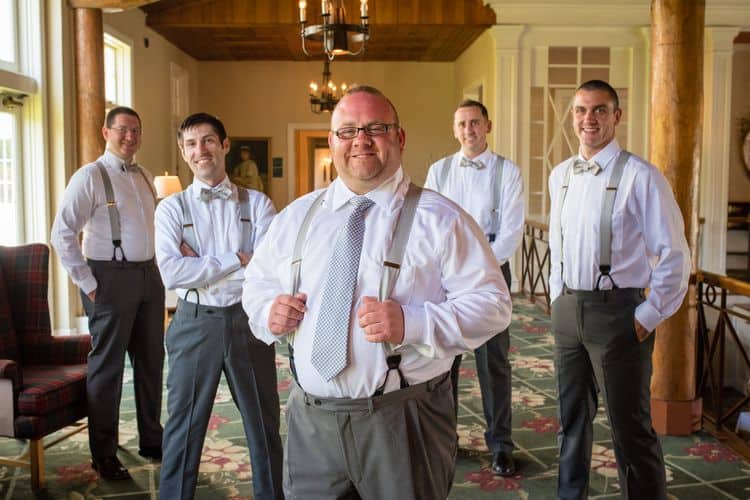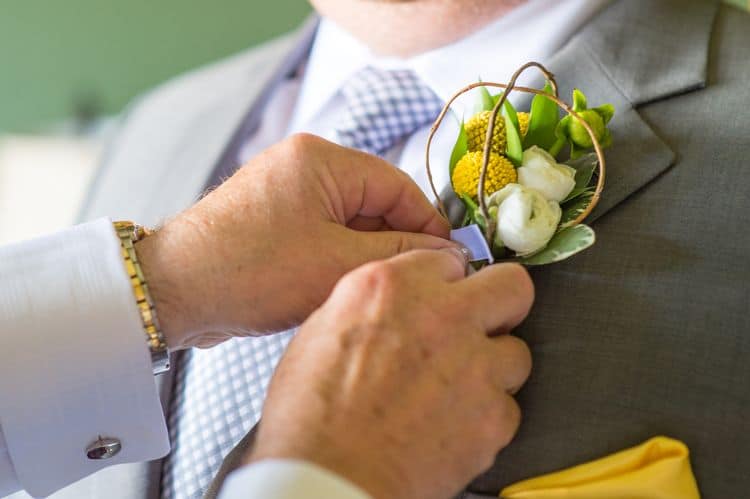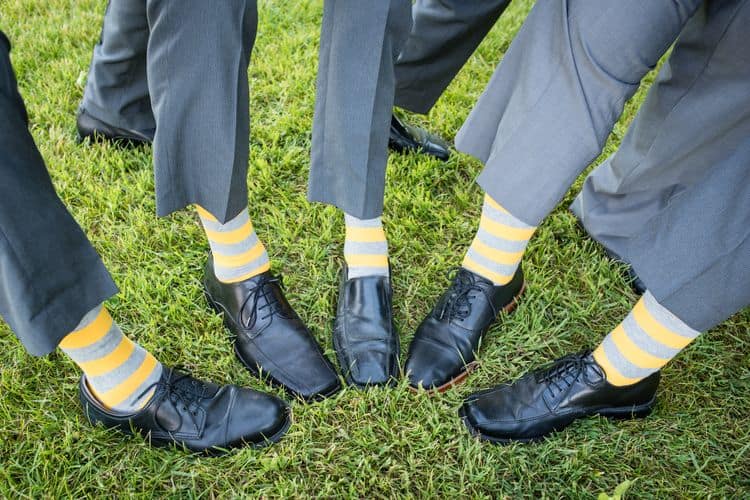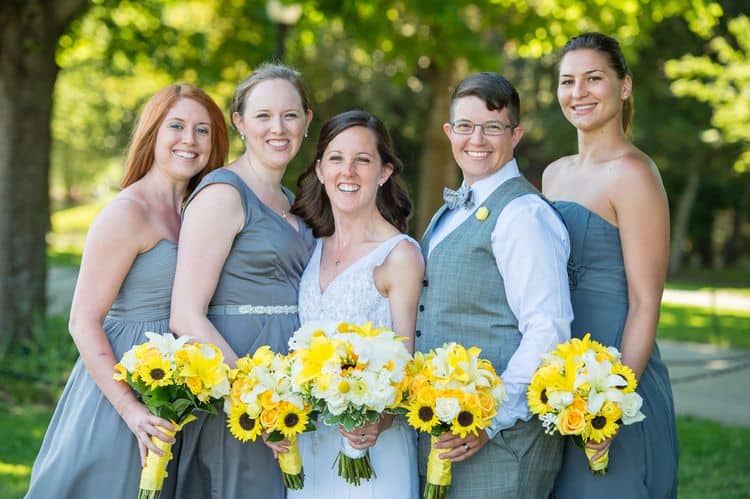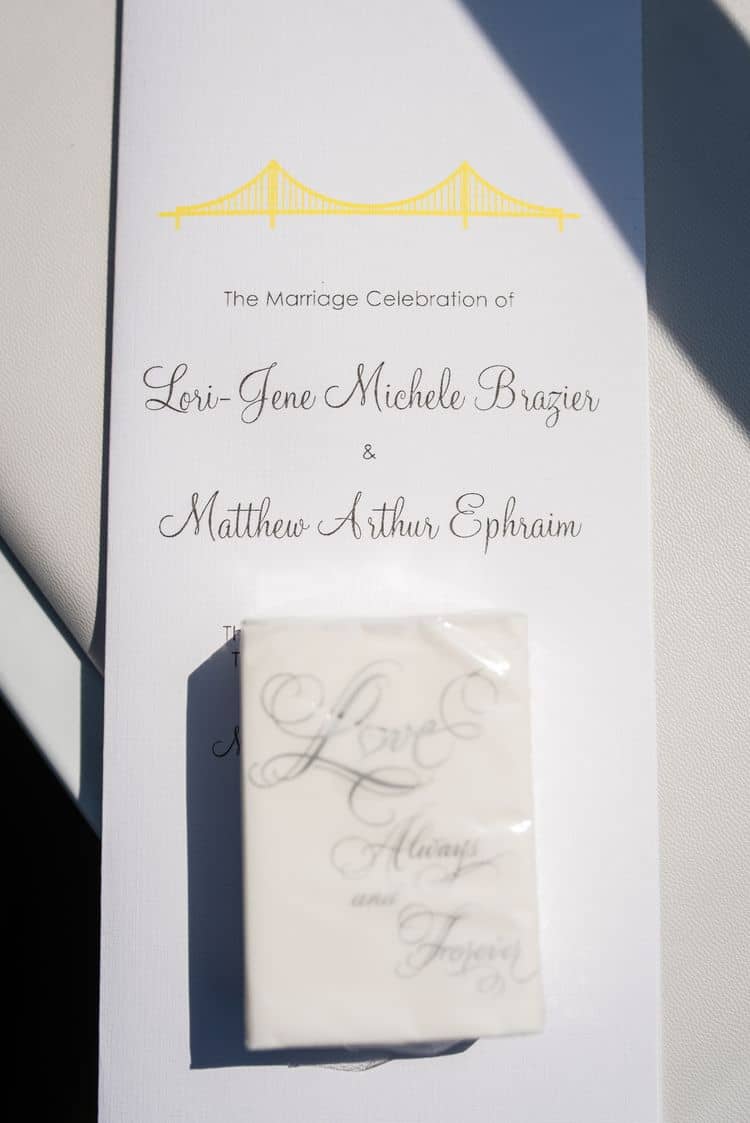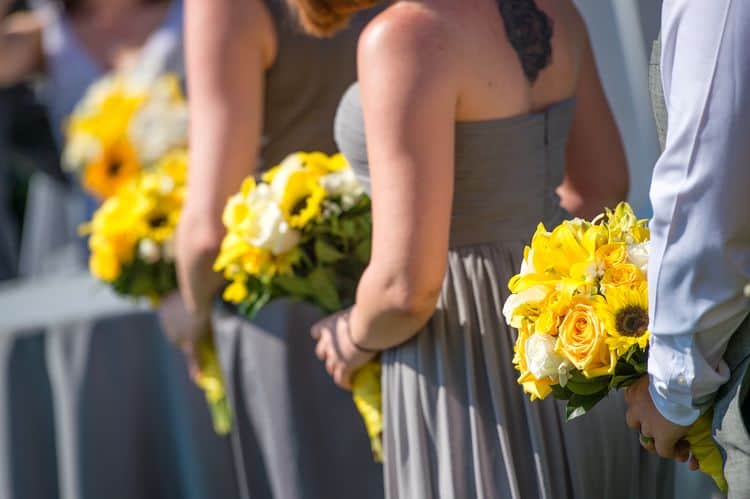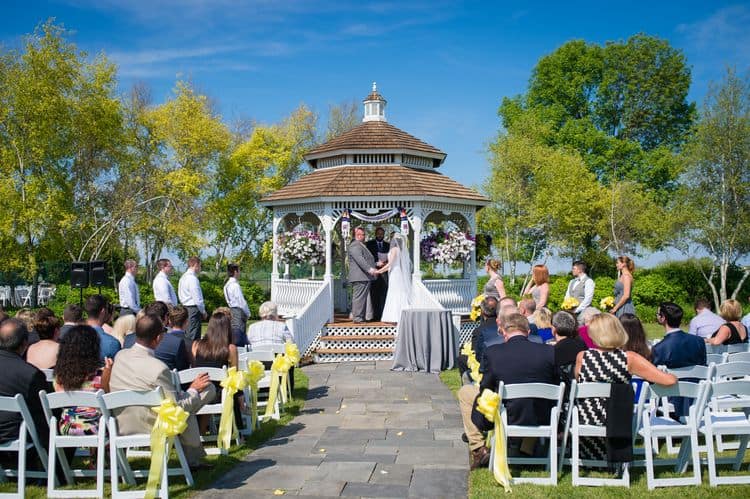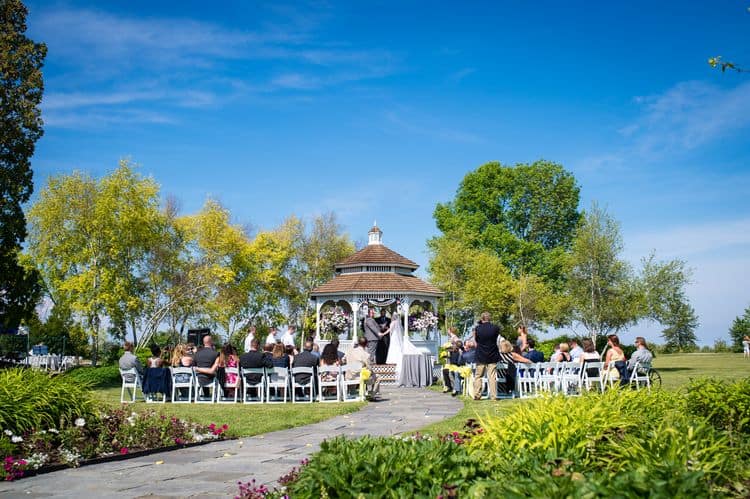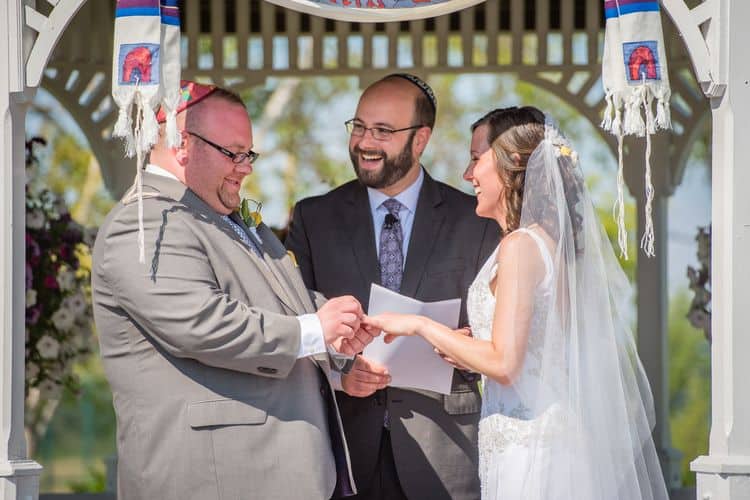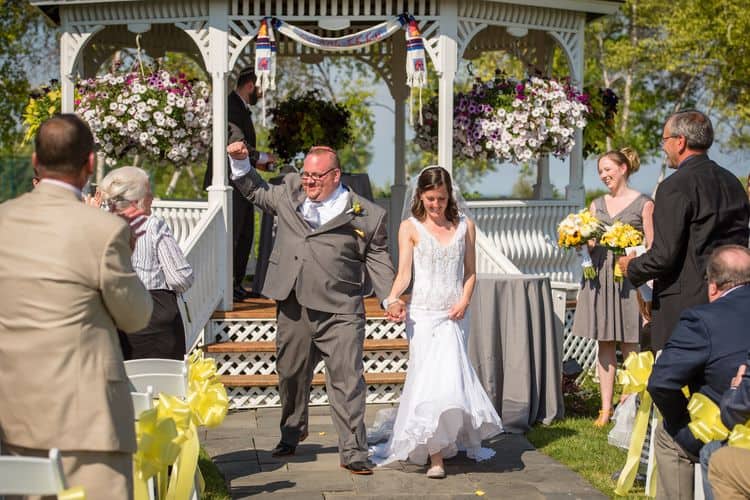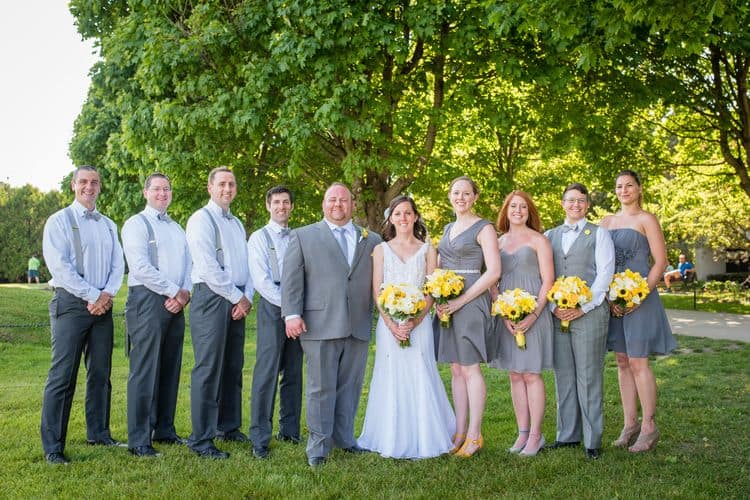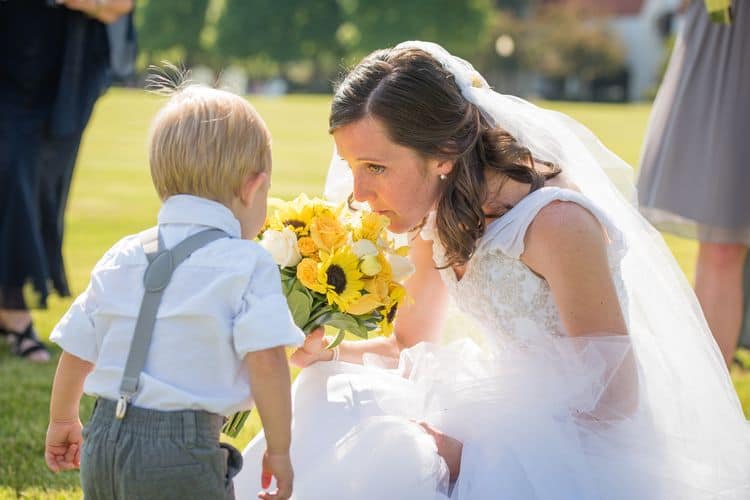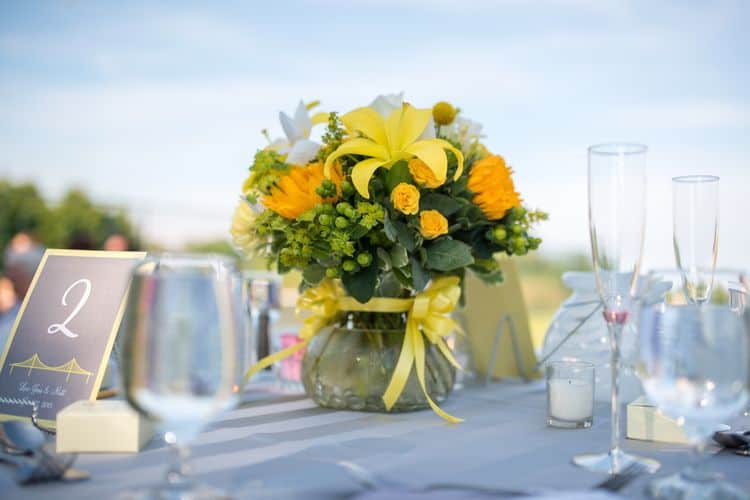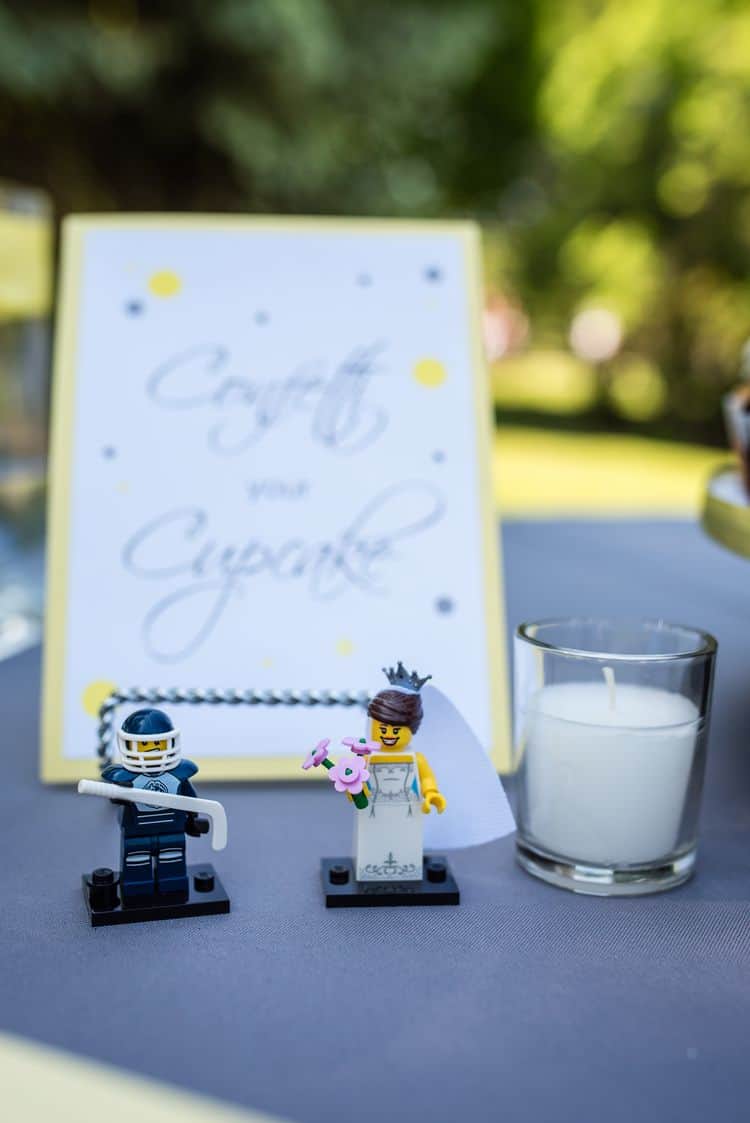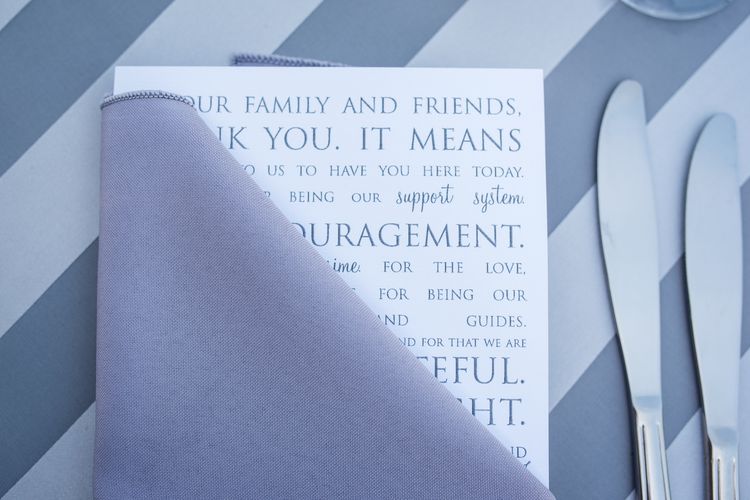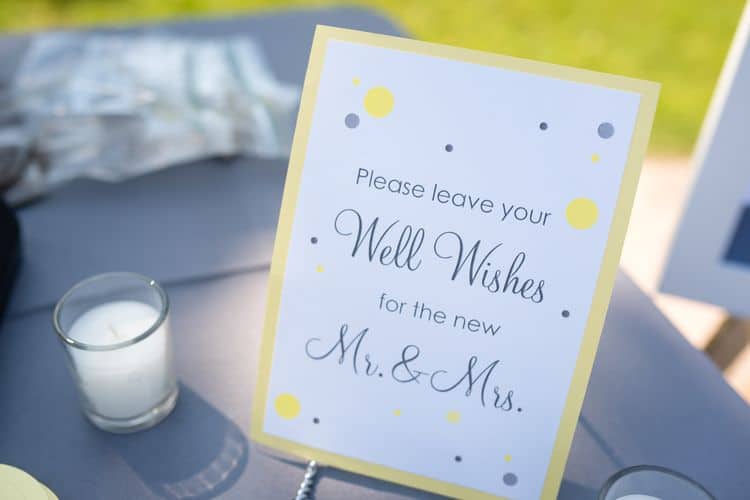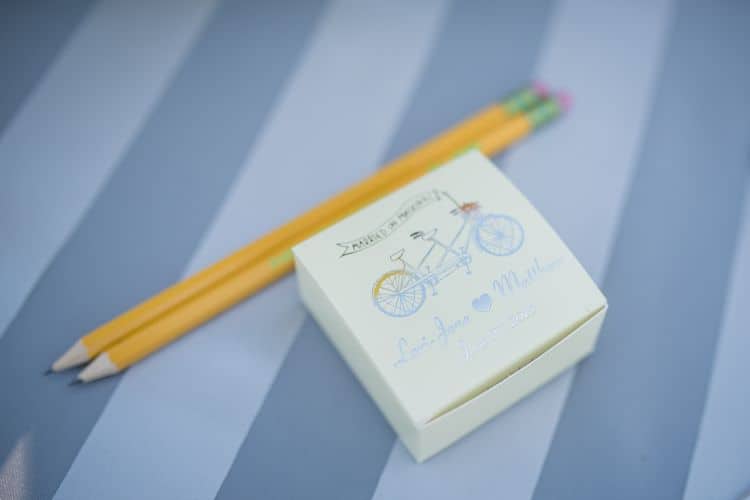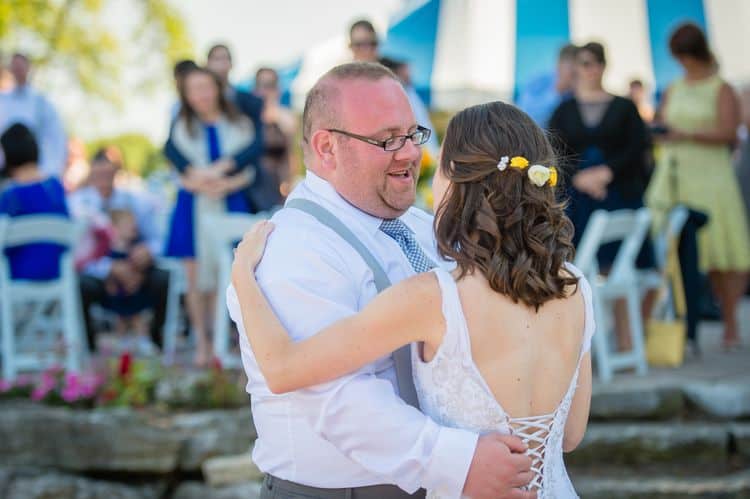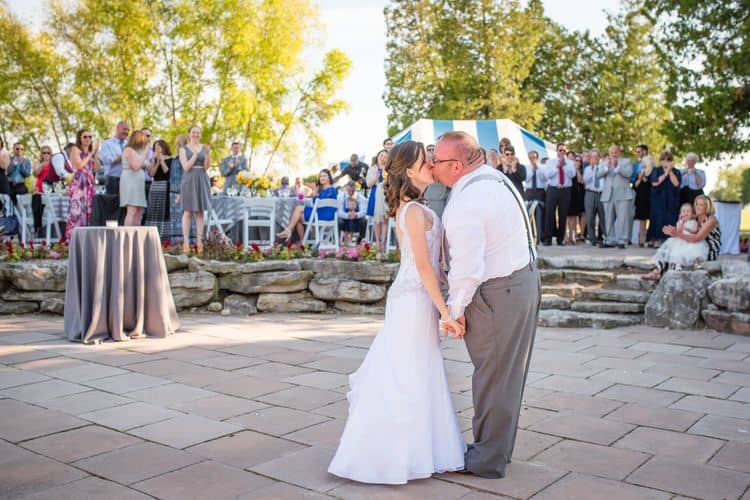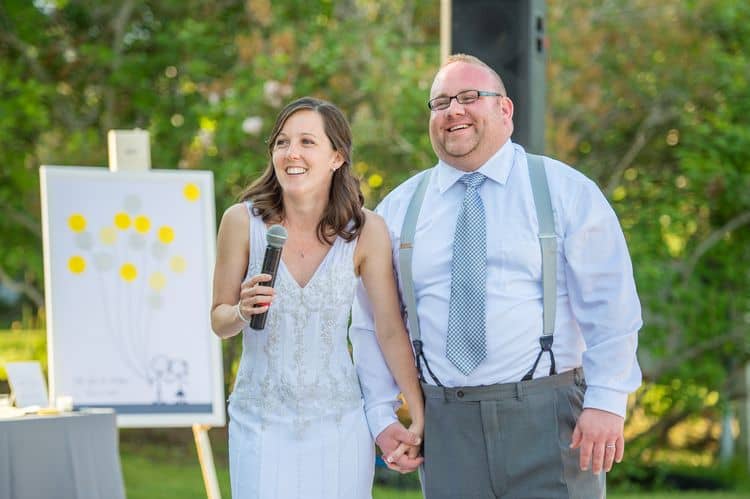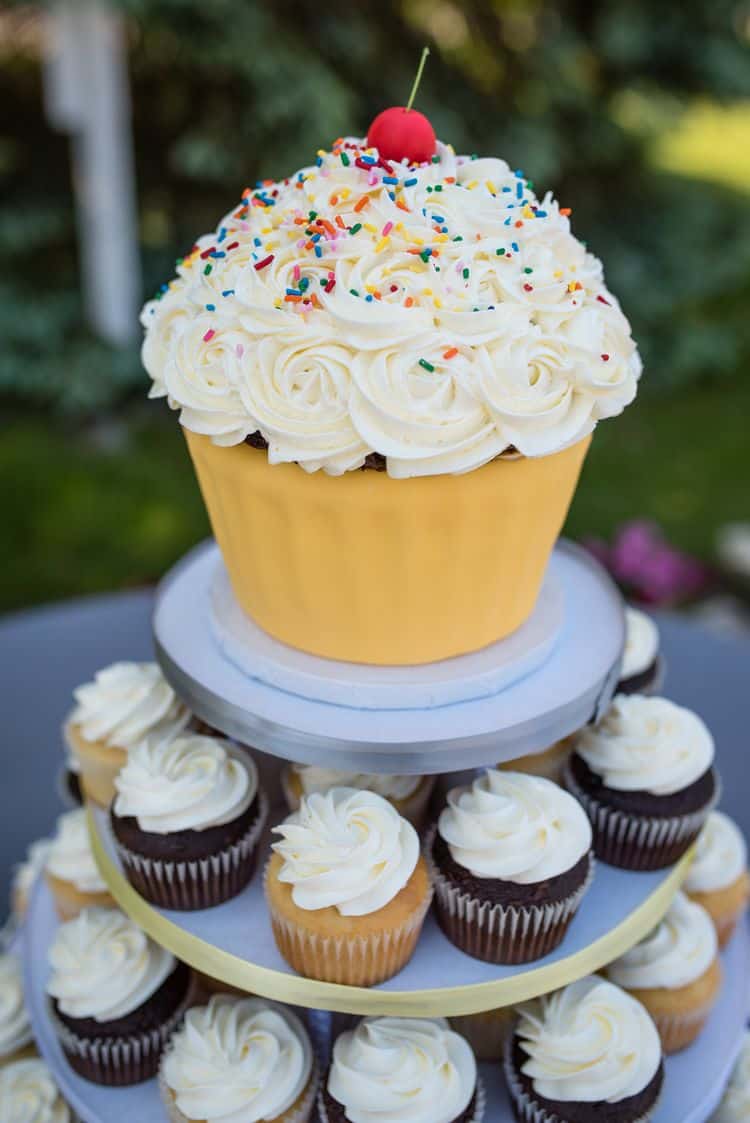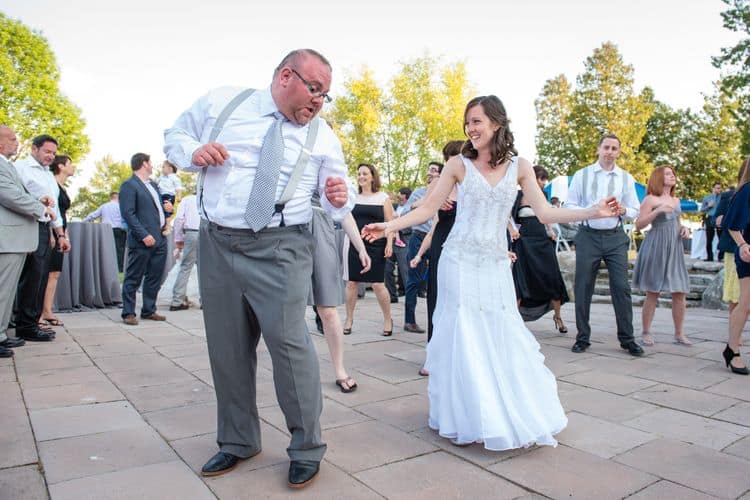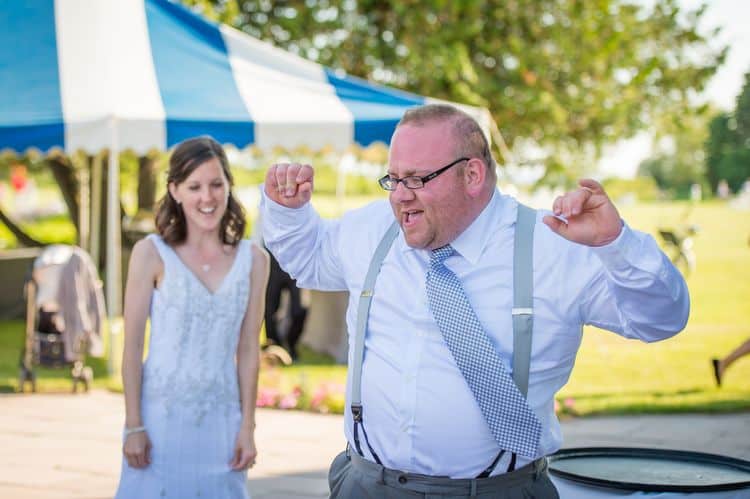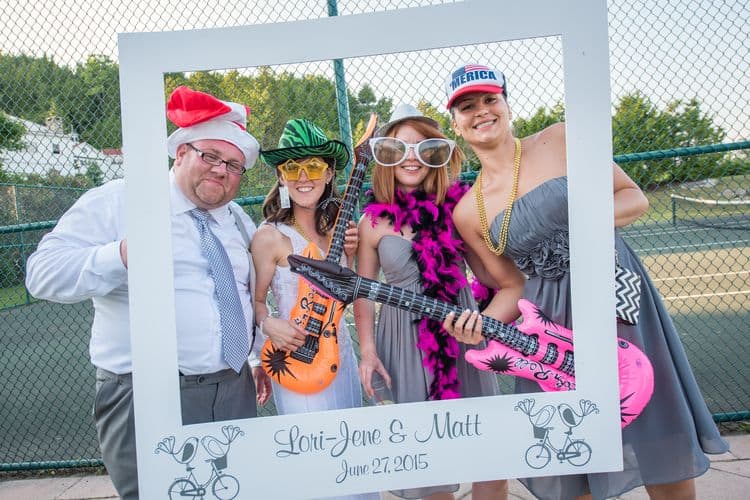 The bride and groom met in 2010 while volunteering in Nashville after a major flood. The couple was separated quite a few times when they moved back and forth between Nashville and Michigan for work. However, when they eventually settled in Nashville together, Matt knew he wanted to propose. He proposed at the horse farm that Lori-Jene took him to for their second date and she commonly referred to it as her "place of peace". She of course said yes and they enjoyed a picnic and a beautiful sunset.
Fast forward a couple of months and it was time for a destination wedding with 80 of their closest family and friends in tow.
Real Destination Wedding Advice from the Bride
What was the inspiration for your theme/décor?
The wedding theme came from the place they decided to have their wedding. A year before their wedding, Matthew and Lori-Jene went to Mackinac Island in Michigan. There are no cars on the Island and so there was a lot of biking, hiking and taking carriage rides. They used a lot of bicycles and bright sunshine floral patterns because they got married outside with beautiful natural flowers and clean and clear bright blue water. They picked yellow and silver for their wedding colors because they really just liked the bright sun shining colors. They loved the bike theme, but they added to it with the Mackinac Island Bridge because that was in the background of where they got married. They got married at the same place where the movie "Somewhere in Time" was filmed. They gave every guest a gift bag with the bridge on it. In the bag was all Michigan-made products, such a Faygo, Michigan Cherries, Kelloggs, Fudge, Sanders, and many other Michigan staples. They really wanted to show all the people from out of town how pretty and useful Michigan products could be.
Why did you choose to get married in Mackinac Island?
They picked the ceremony and reception location because it was surrounded by beautiful flowers and there was a gazebo and patio already in place. It was perfect for a wedding of 80 people. The patio was perfect to have dinner tables and chairs and plenty of room for 80 people to dance on the dance floor. The day and evening could not have been more perfect.
What was the best part of your destination wedding in Mackinac Island?
The first dance to "Maybe I'm Amazed," by Paul McCartney. It's hard to pick just one favorite part. All the parts were amazing. Lori-Jene walked down the aisle and surprised Matthew, with Matthew's friend playing a beautiful Beatles song as she walked down the aisle. Matthew had no clue that his friend was going to be playing his guitar when Lori-Jene walked down to the aisle. It brought Matthew to tears. The bride and groom also enjoyed the day before the wedding when the photographer took them around the whole Island to take pictures. Brian Weitzel would climb on roofs, logs, step through horse manure, and lay down on his stomach to get the perfect shot. Matt and Lori-Jene laughed and had fun being photographed for the whole day in such a beautiful location. Mostly, the newlyweds were just so grateful that every family member and friend from both sides were dancing, smiling and sharing stories. It was truly a perfect day.
Vendors:
Photographer: BTW Photography
Event Designer: Top That! Event
Event Venue: Mission Point Resort
Hair Stylist: 7th Heaven Salon and Spa at Mission Point Resort
Tuxedo and Men's Attire: Destination XL
Groomsmen Attire: Men's Warehouse
DJ: Rockstar Digital, Inc.
Dress Designer: Sophia Tolli
Apparel: Skyline Jewelry
Apparel: Stetson Bridal
Cake Designer: TasTCreations