Ashley and Dan whisked their closest friends and family away from New York to attend the most gorgeous Florida beach wedding I've seen in some time. Beaches are such a great, relaxing option – I love when couples are able to chill out, and simply enjoy the company of the ones they love on their wedding day. And I love love LOVE the deep royal blues and purples not only in their attire but the gorgeous bouquets and décor. The mix of lilies, orchids, roses popped against the otherwise simple beach setting of this destination wedding at Tradewinds Resort.
I'd say the flowers really stole the show, but it'd be a lie: their adorable pup Bella is the real star. She even got dressed up for the occasion! I love the little family pictures they took with their fury baby, it's so cute I can't even stand it. I'll be honest though, I don't know what I love more – the amazing photos captured by Jaime DiOrio or the proposal story! Ashley and Dan are so genuinely in love, and it shows through the stories they tell about each other. Enjoy!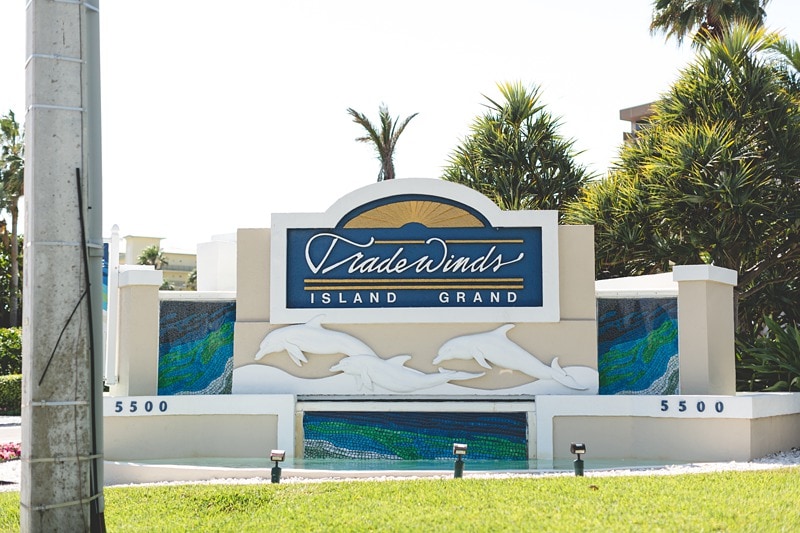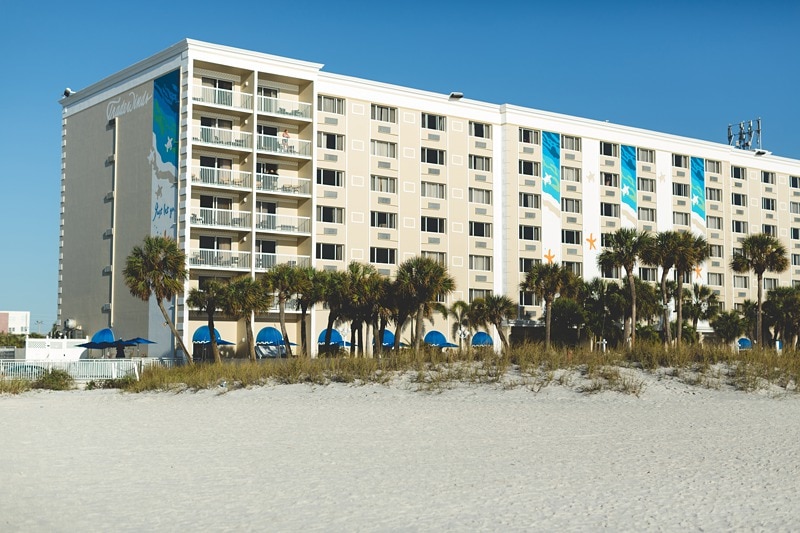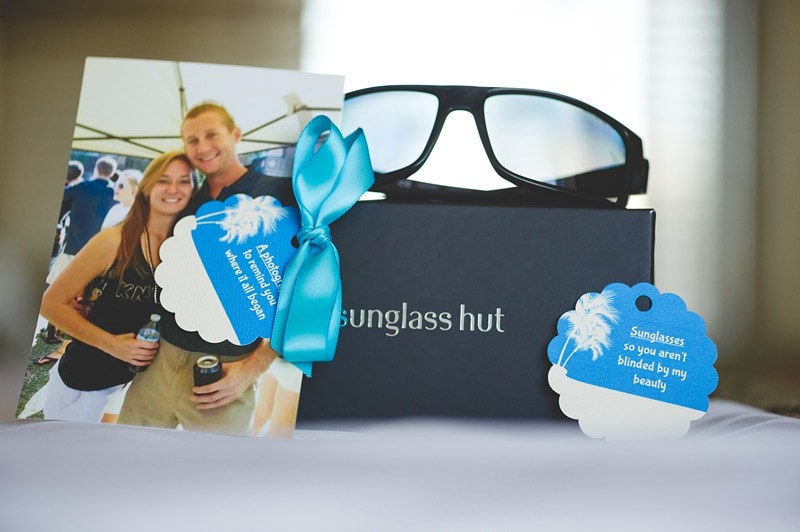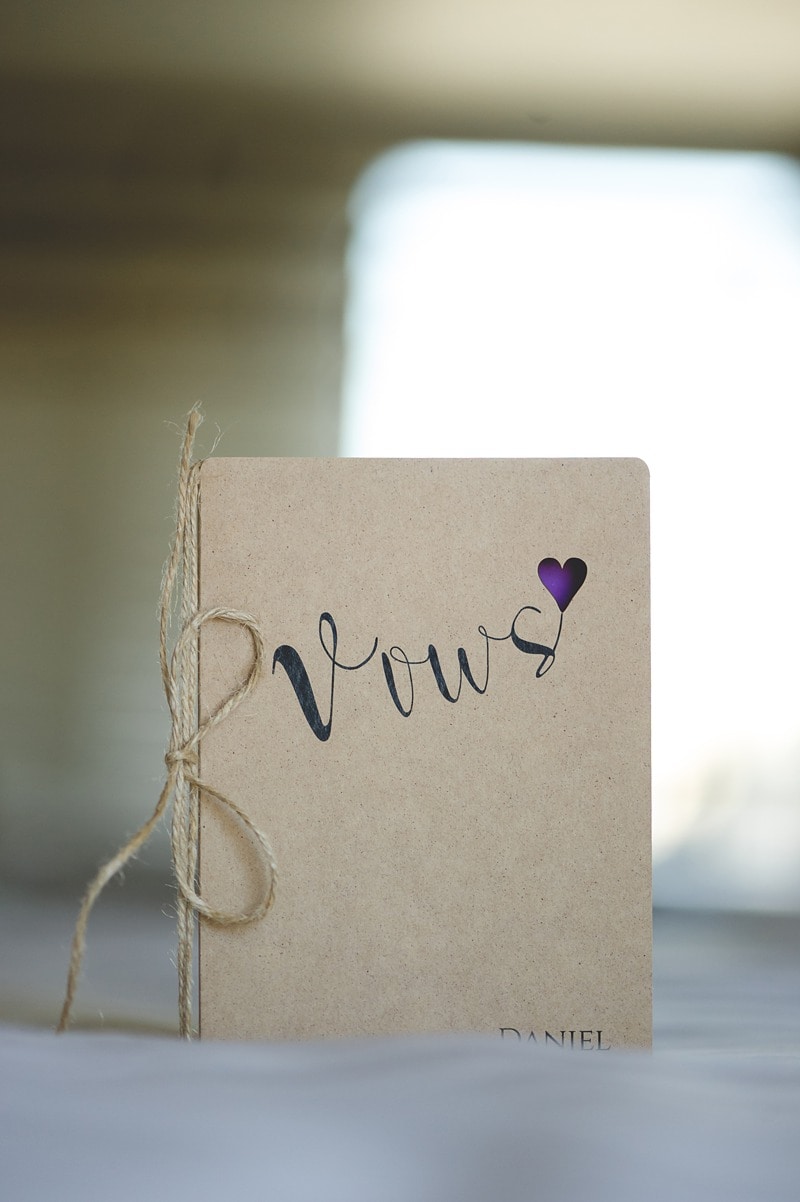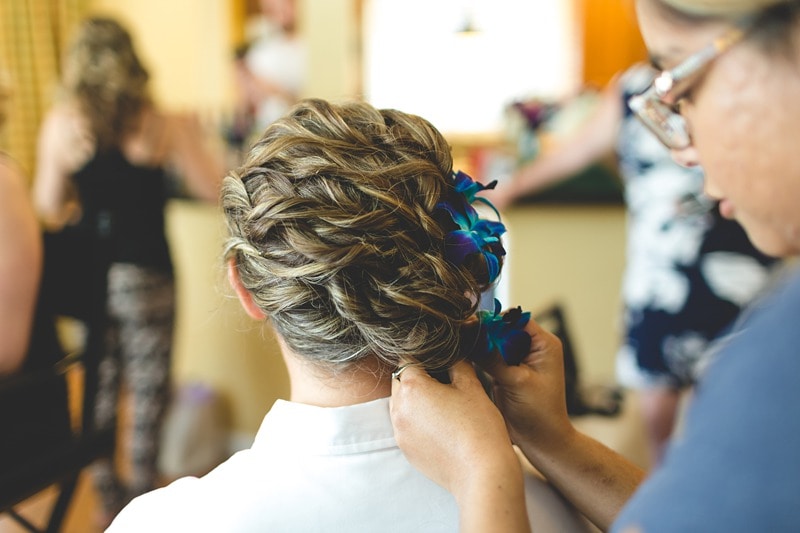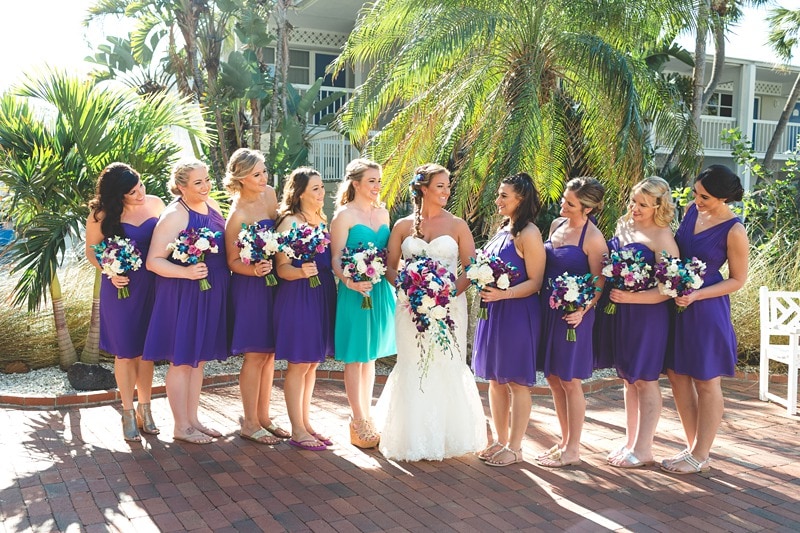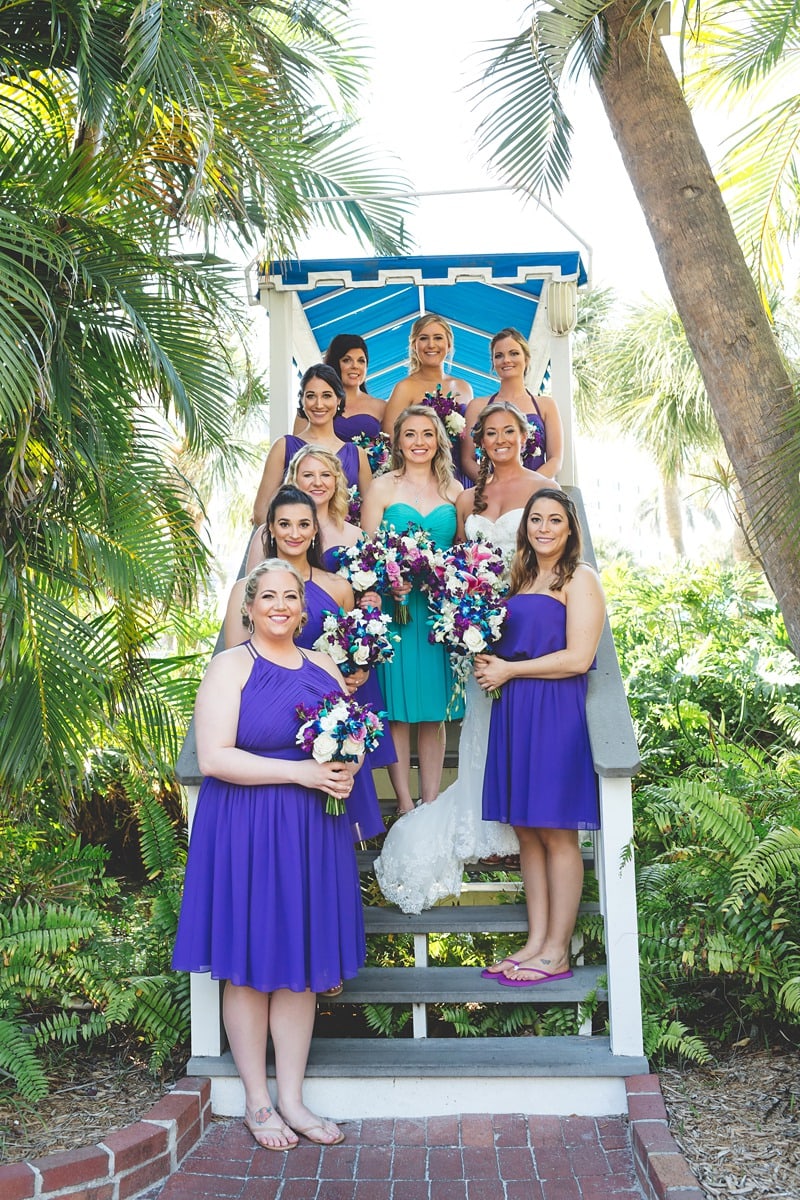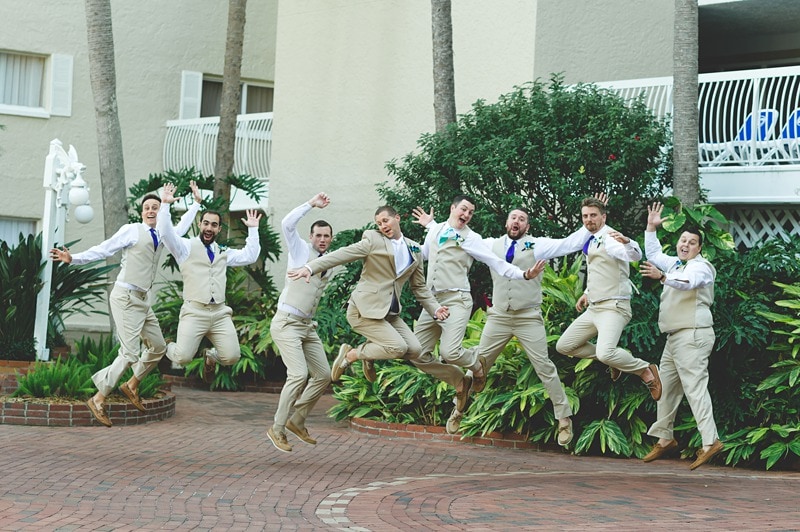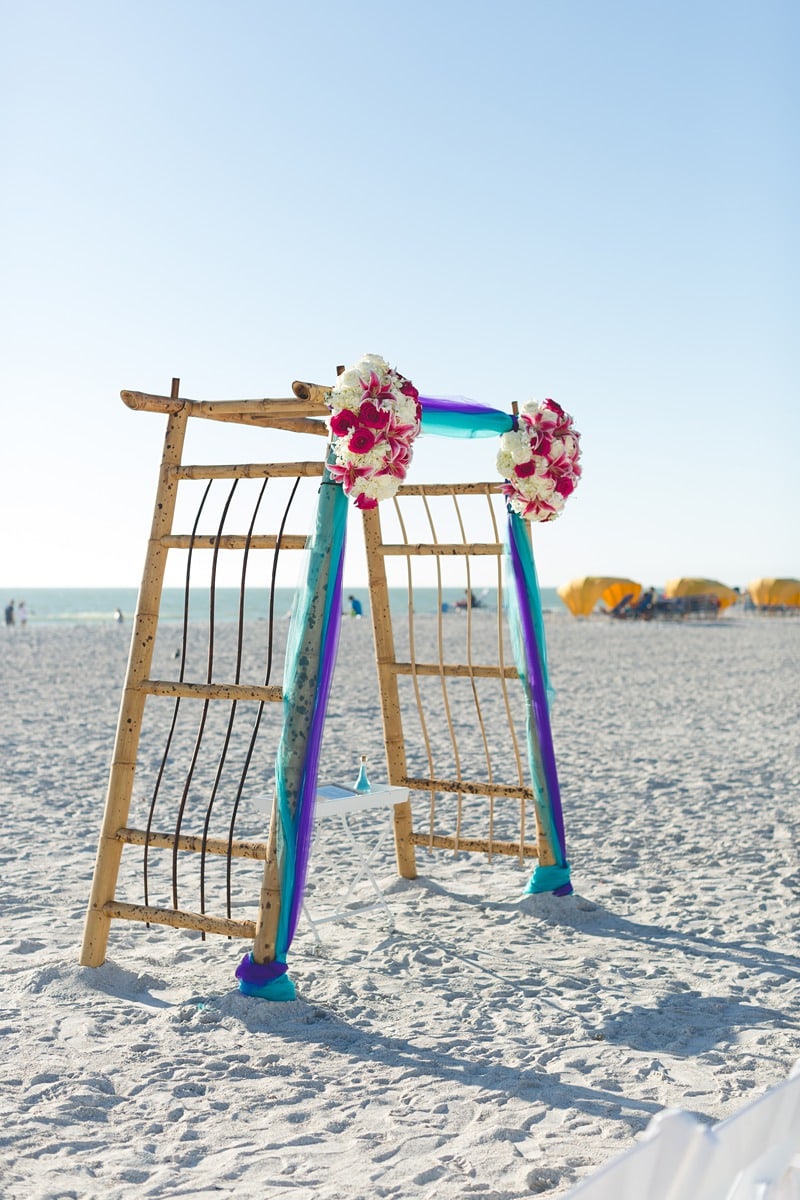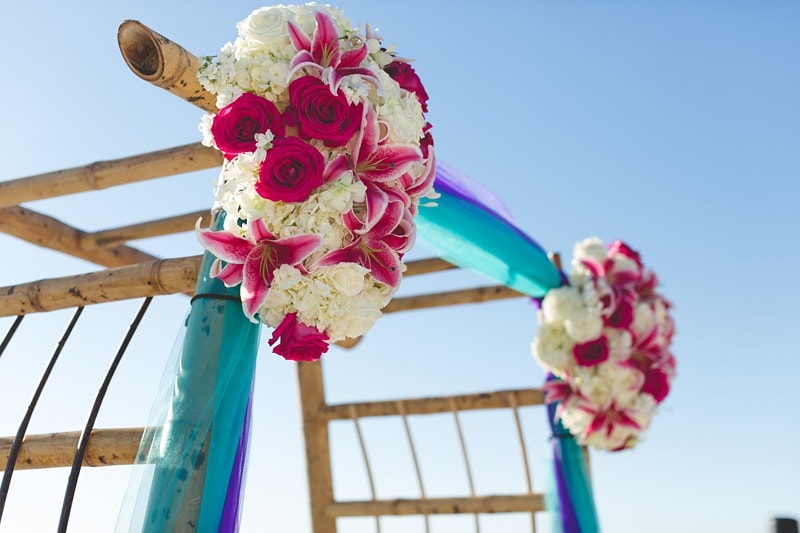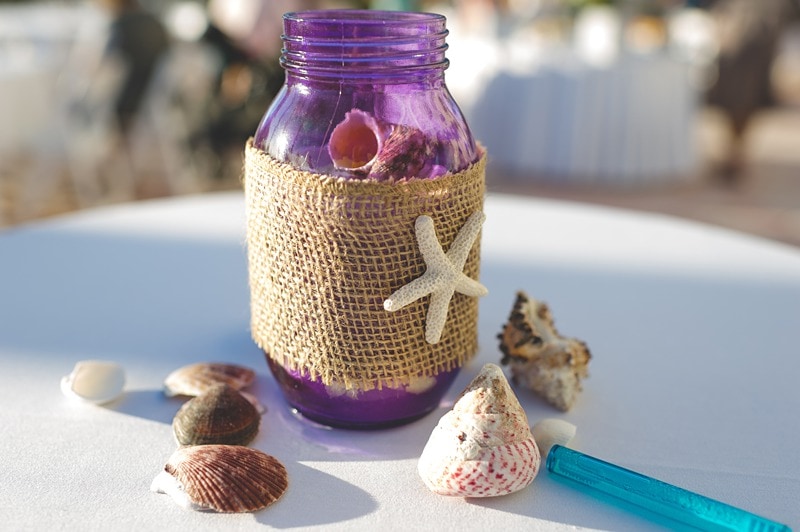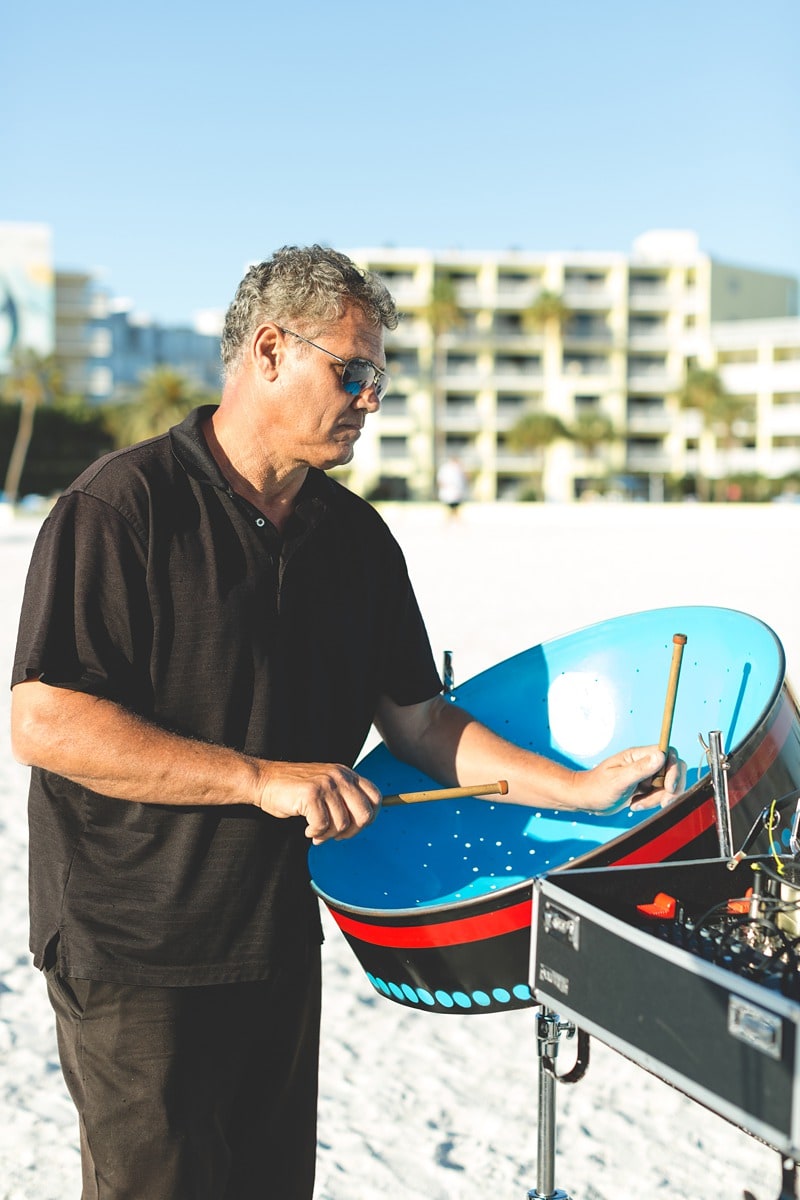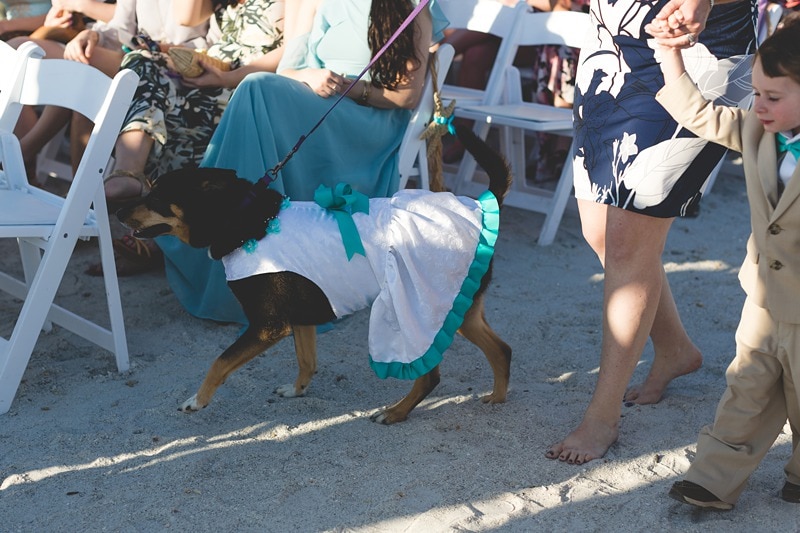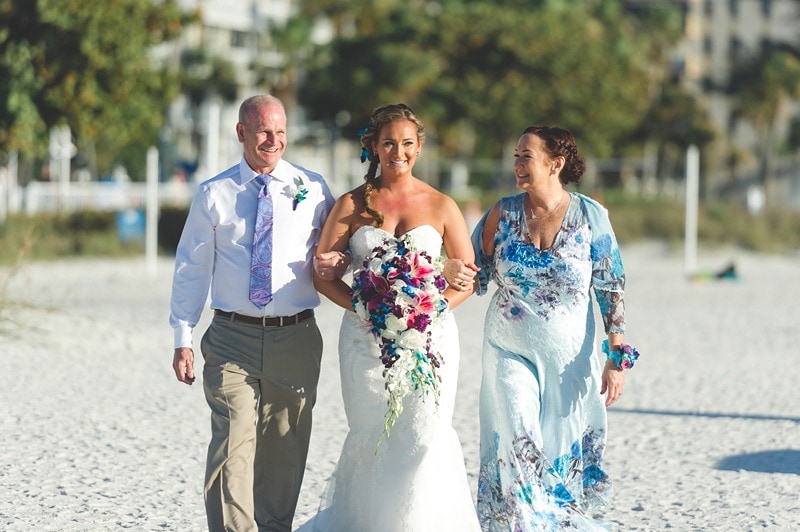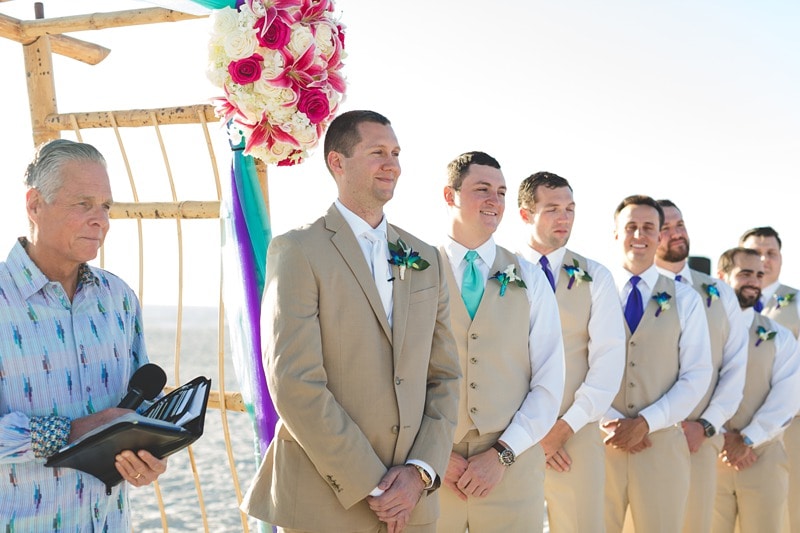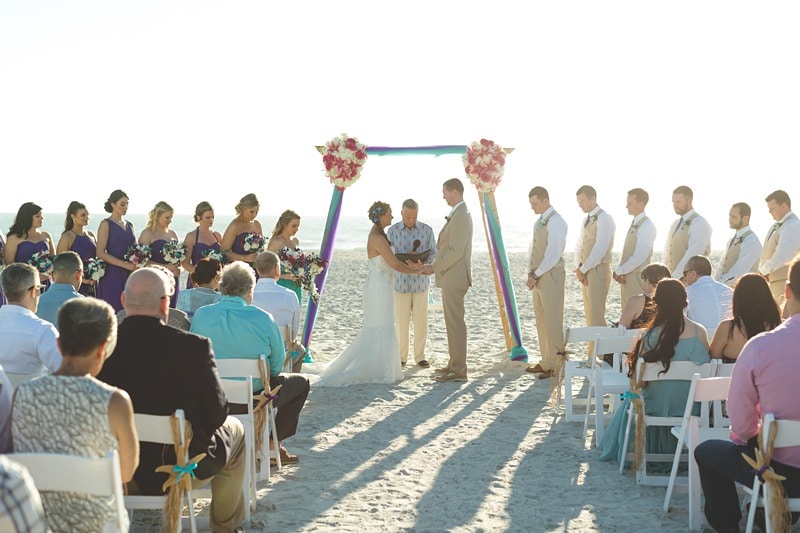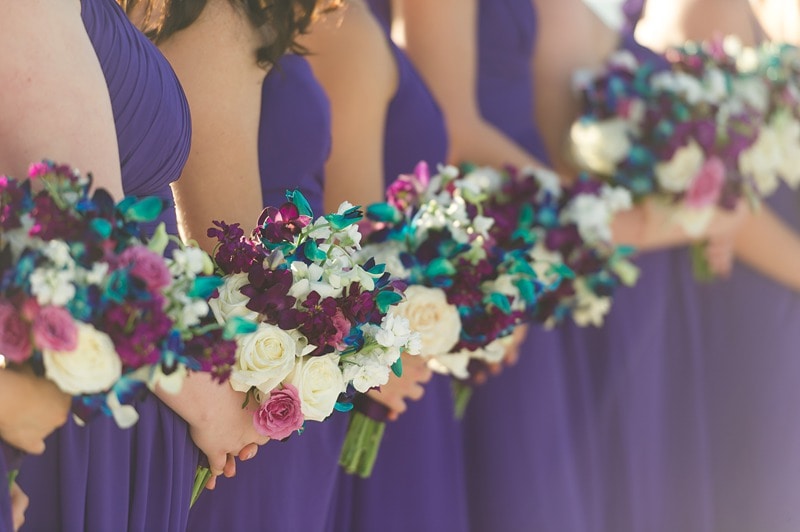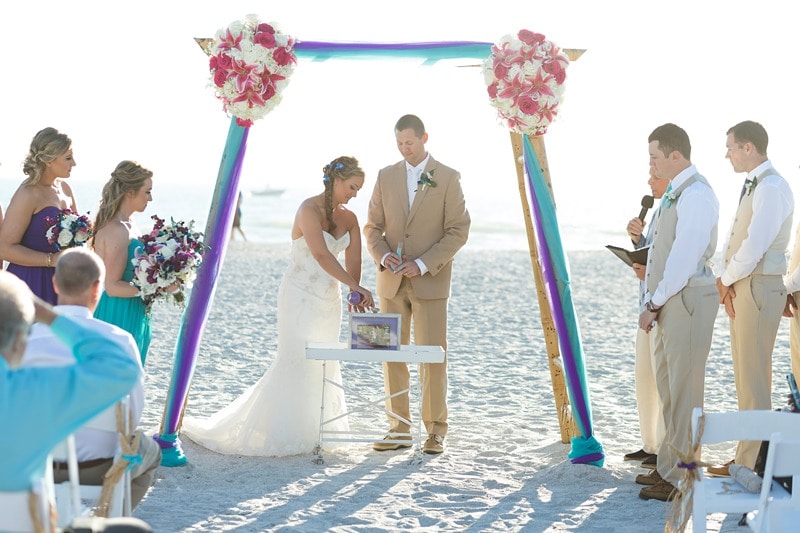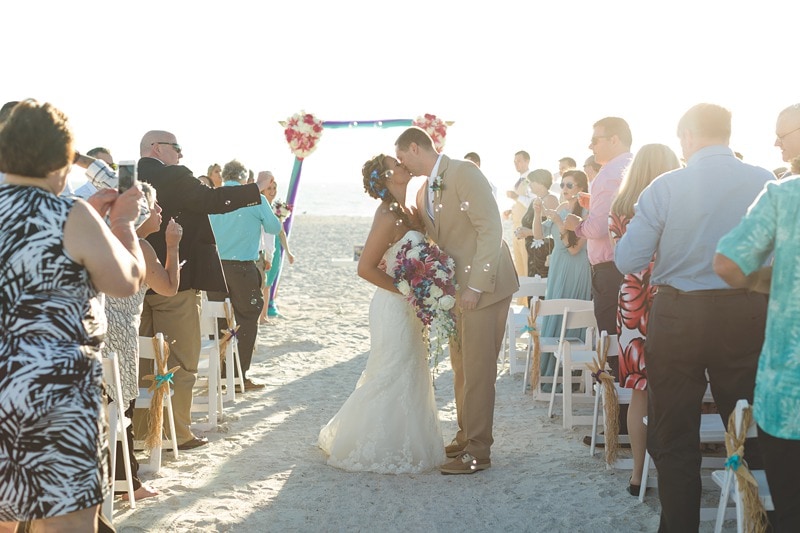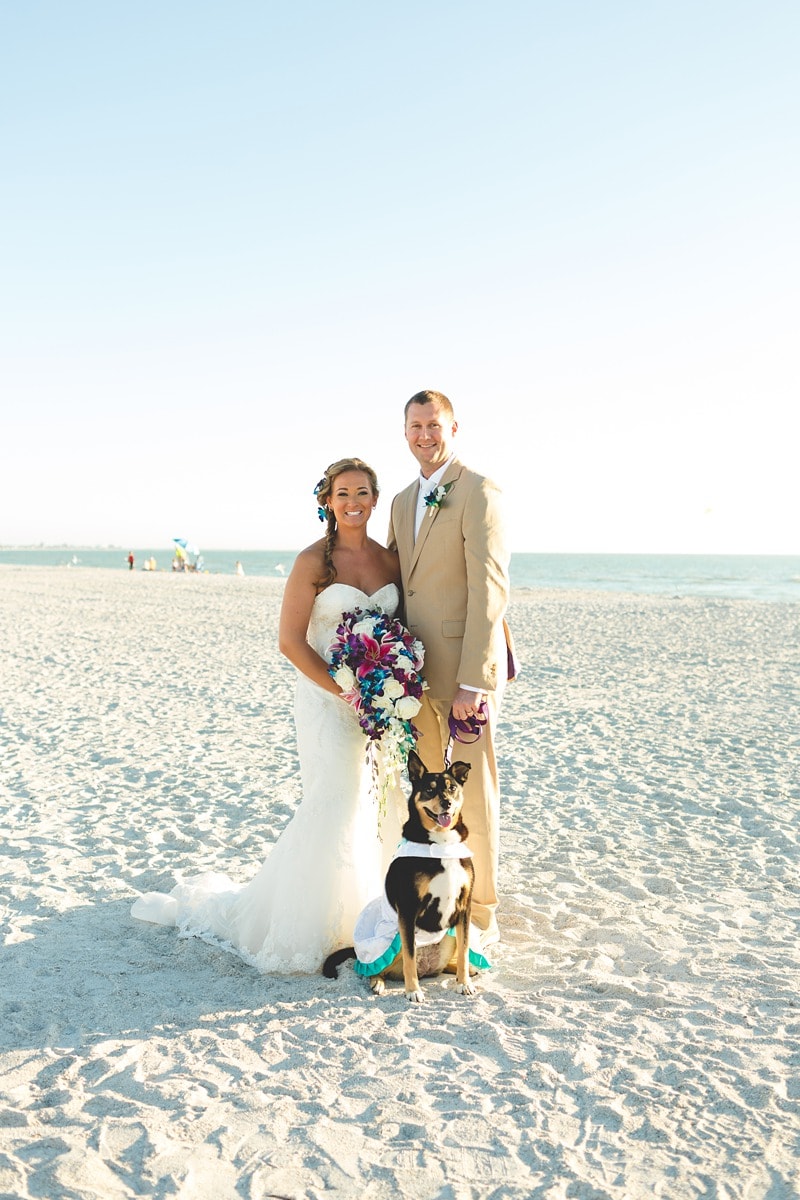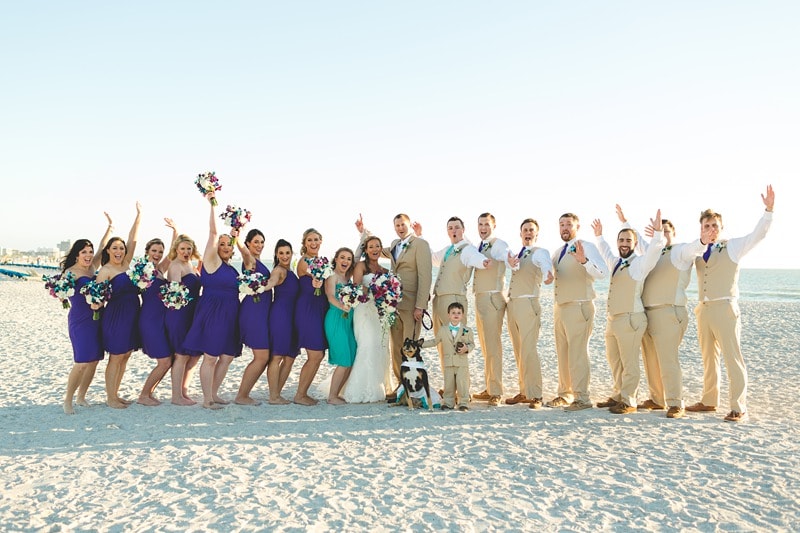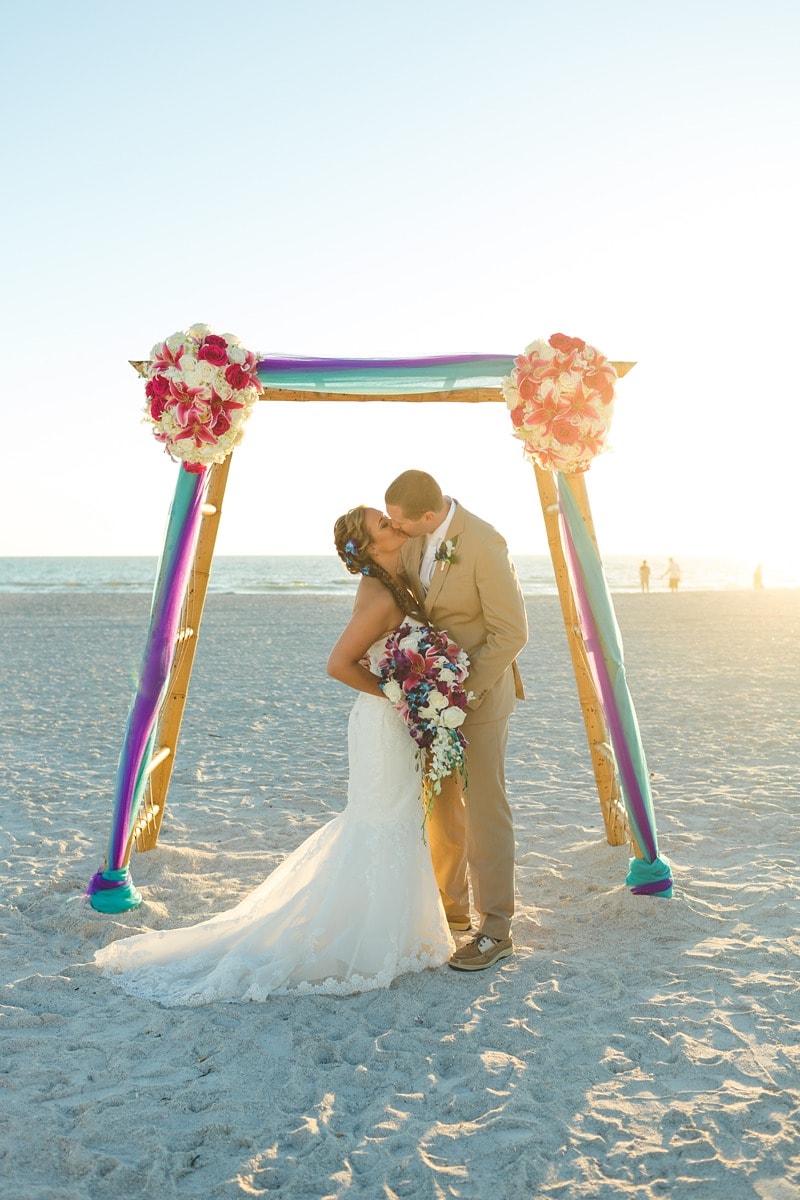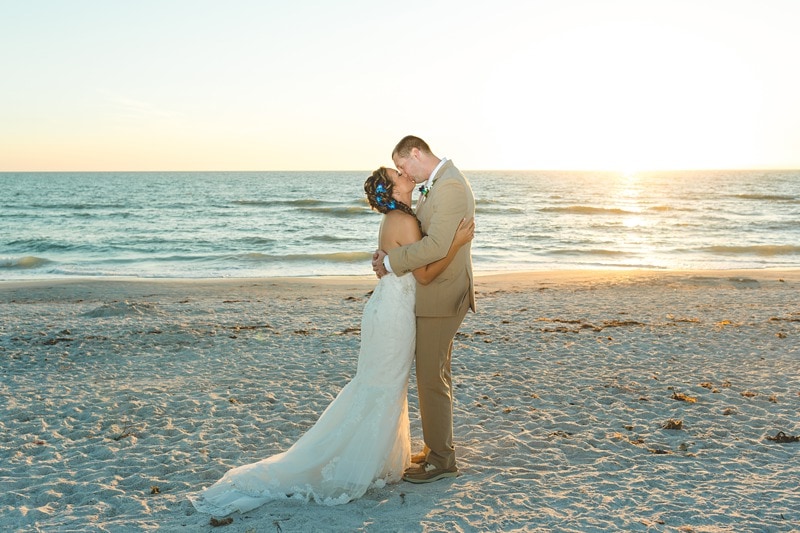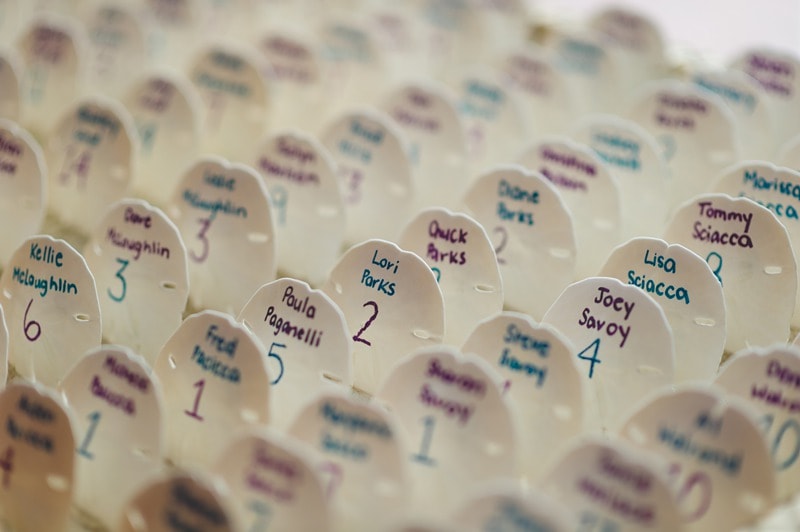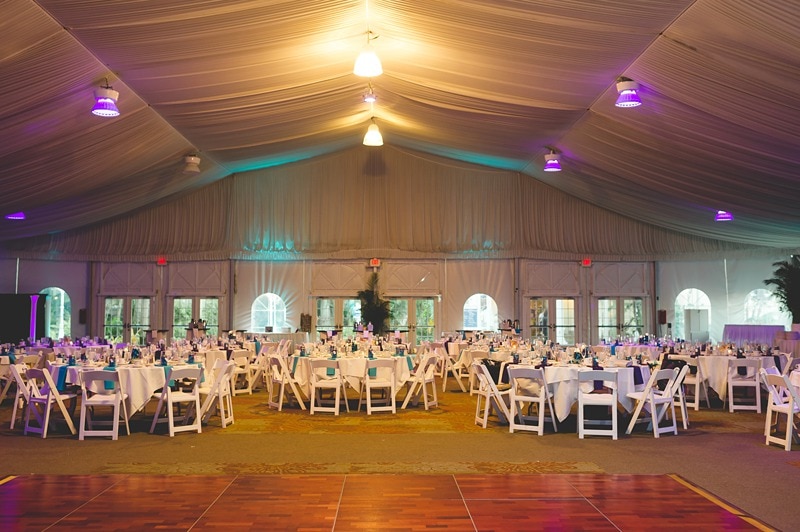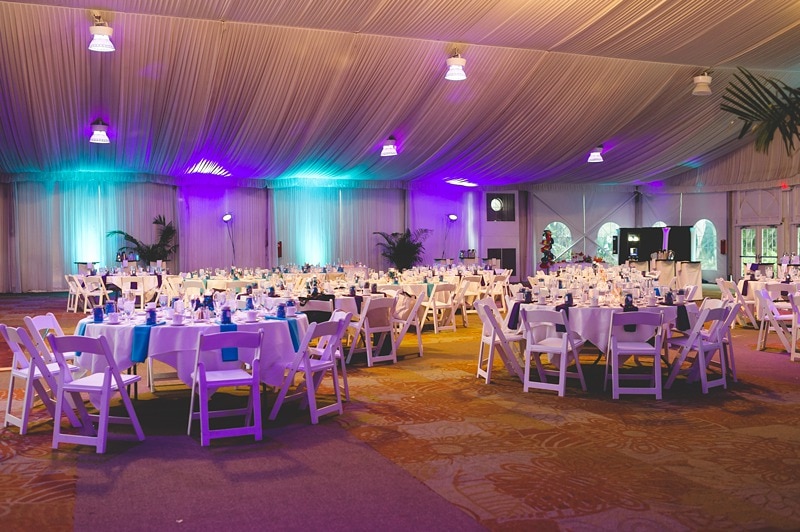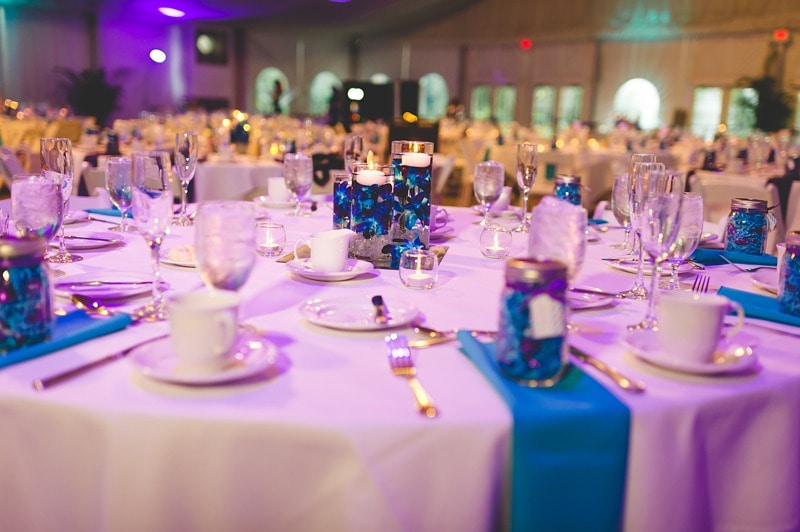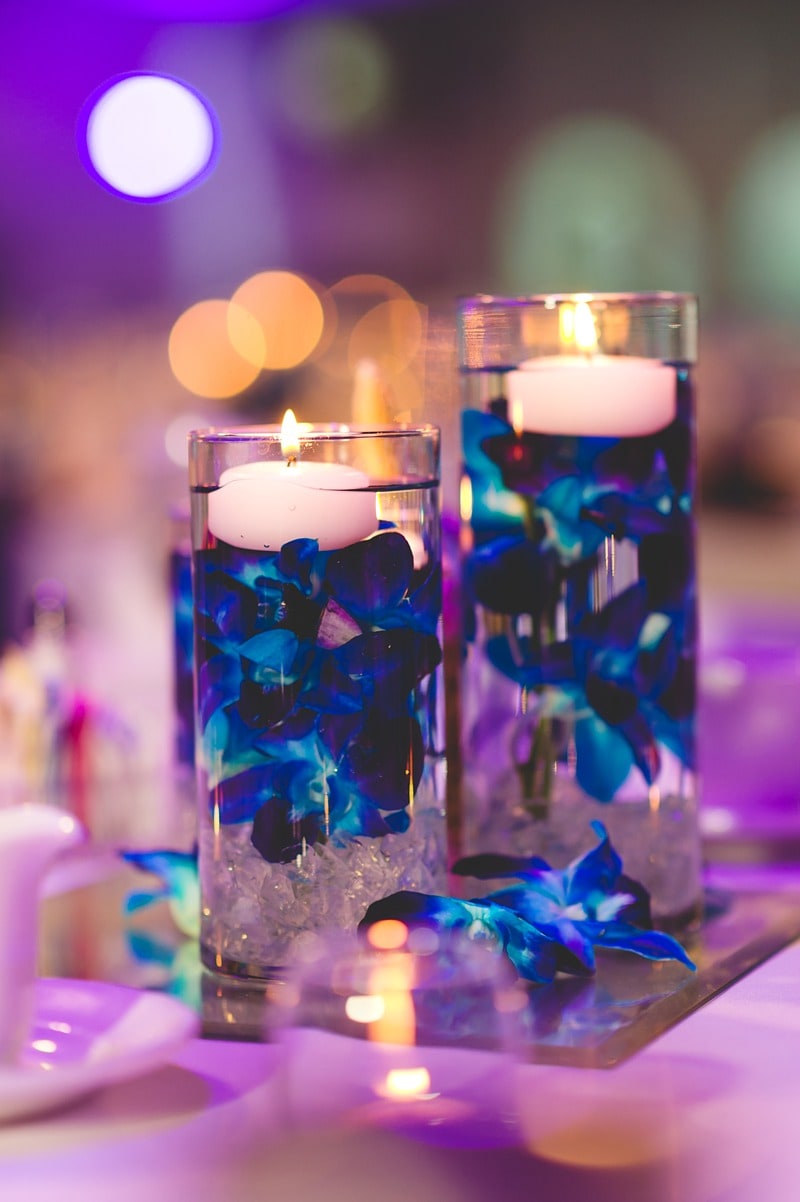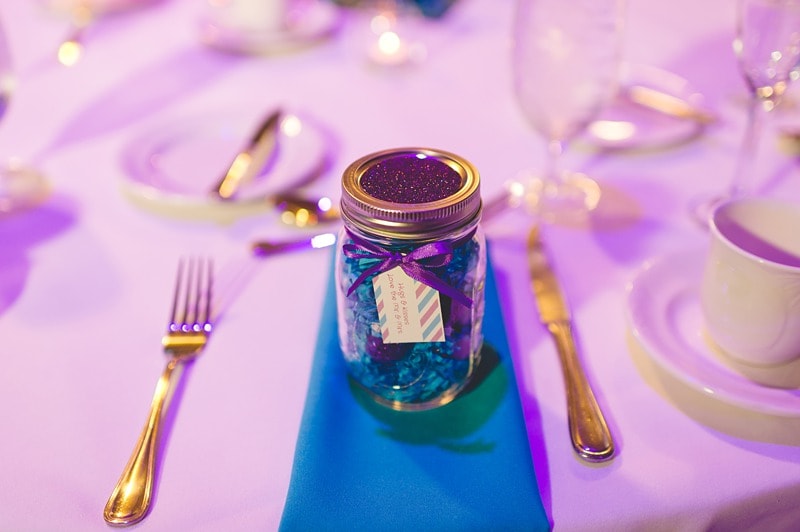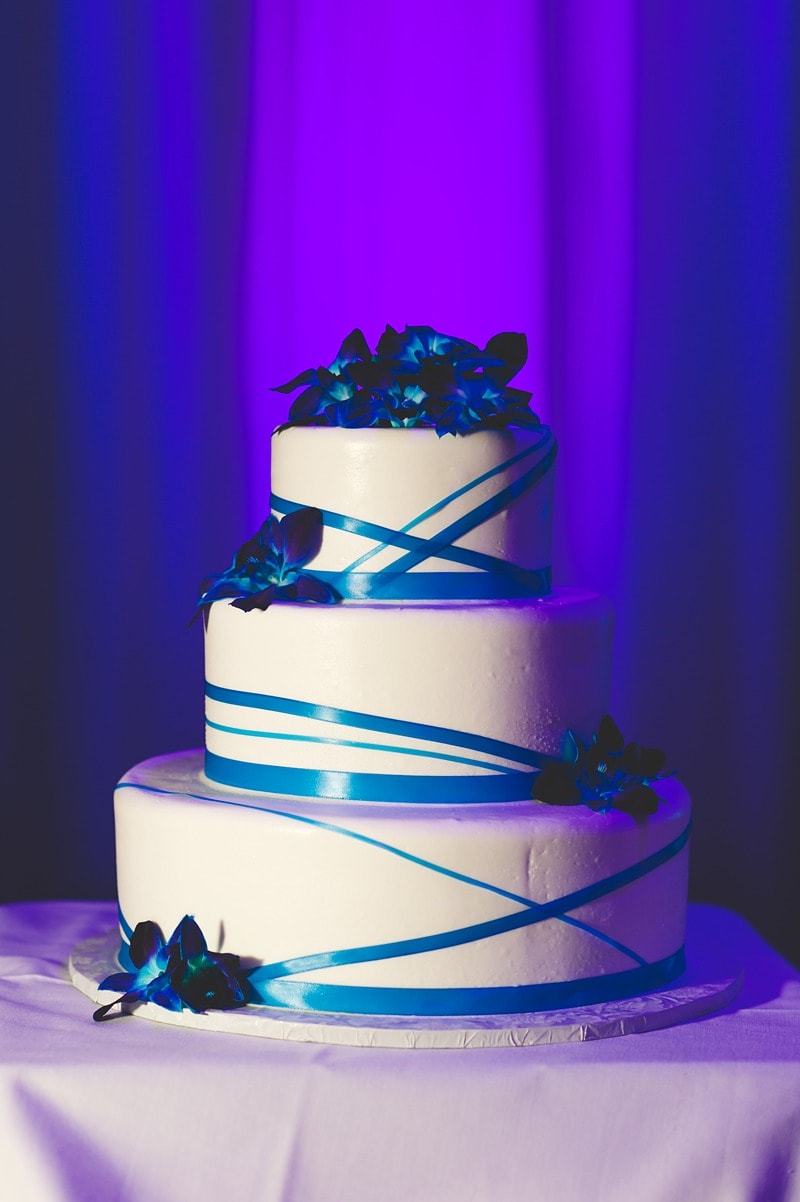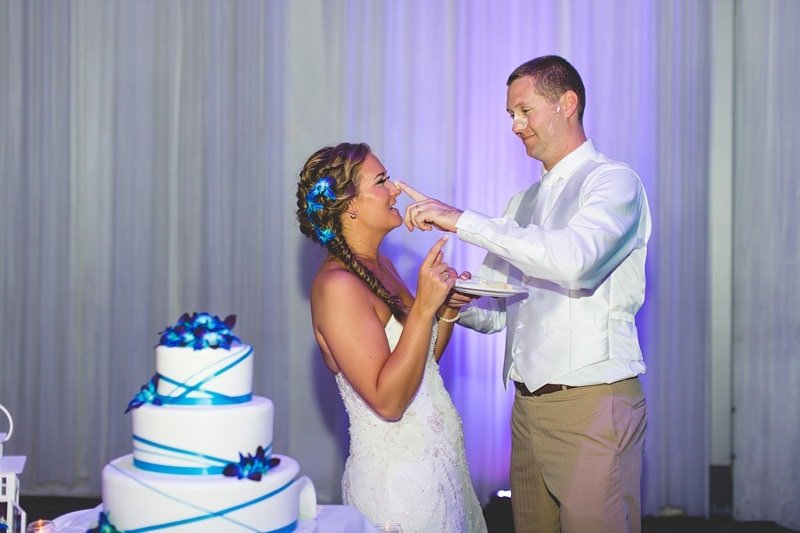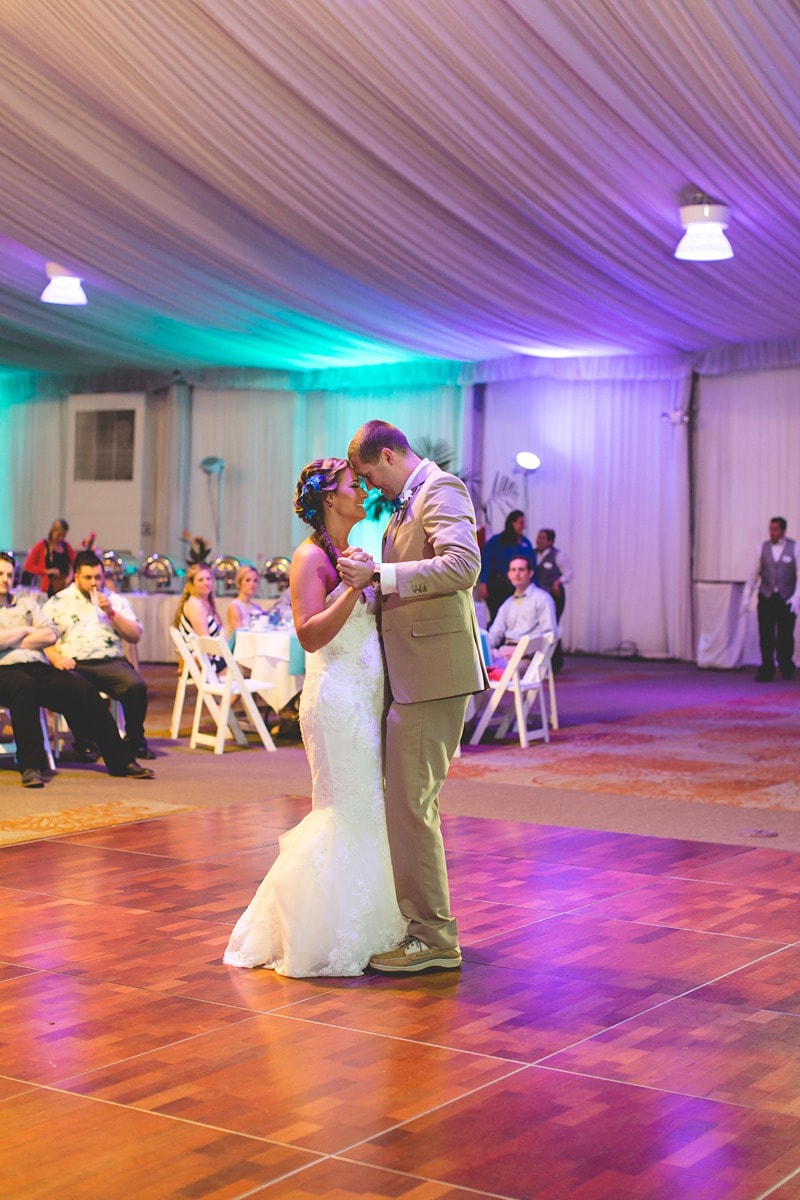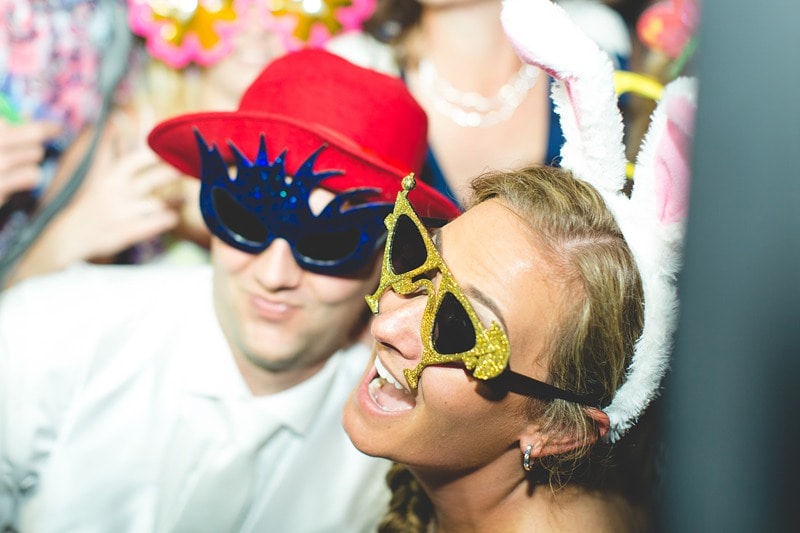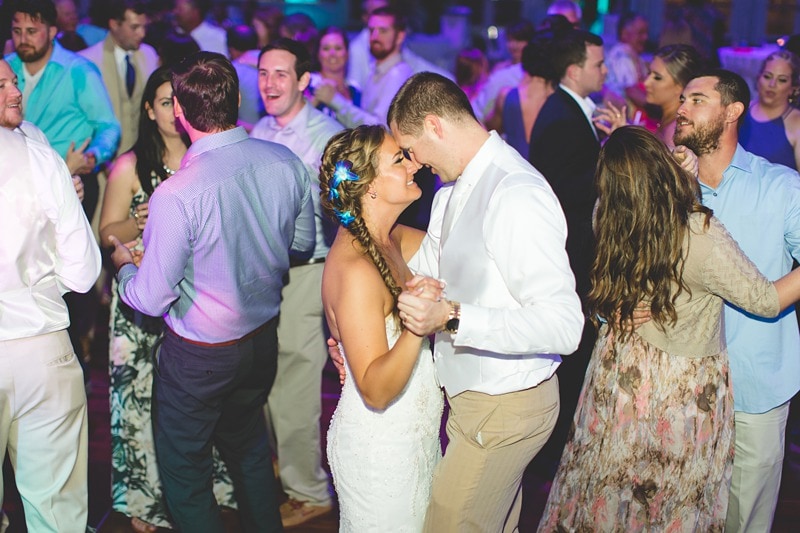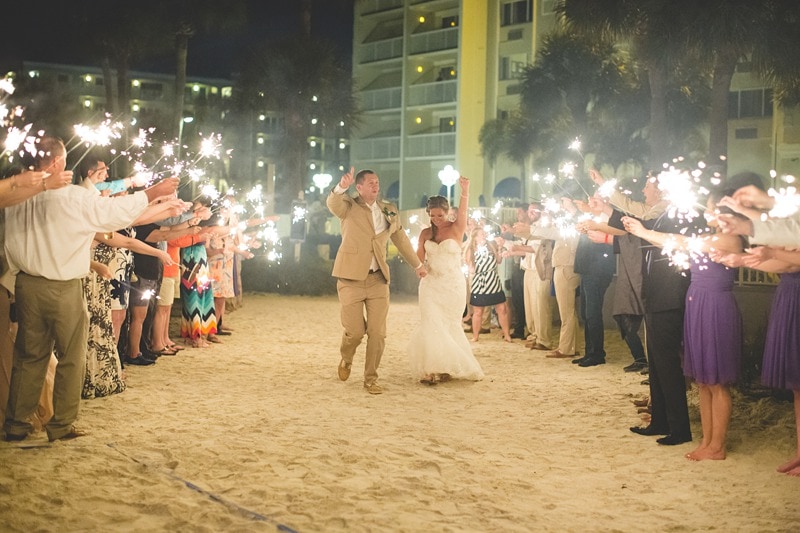 Q&A with the Couple
Tell us a little a bit about the vision for your destination wedding at Tradewind Resort in St Petersburg
We had a gorgeous sunset beach wedding, everything we could ever imagine and want in our wedding. Our ceremony was right on the beach at sunset followed up our cocktail party on the beach and our wedding under a tent. We had always wanted a beach wedding and after searching on the west coast of Florida, we fell in love with the idea of a destination wedding at Tradewinds Resort.
Tell us about your destination wedding attire.
Dan and his groomsmen wore tan slacks with white shirts, a tan vest and either a purple or turquoise tie to match the girls. Dan also worse a tan jacket. The bridesmaids wore all purple dressing except for the matron of honor who wore a turquoise dress. Toe boys wore sperrys while the girls went barefoot on the beach.
What was the most important to the two of you while planning your destination wedding at Tradewind Resort?
The most important thing to us was that our guests enjoyed their time. We splurged on our DJ to ensure that. We had our DJ set up steel drums for the ceremony and the cocktail hour and they played a great set for the reception.
What were your favorite parts of your wedding day?
Our favorite part of the day was Ashley walking down the aisle and Dan seeing her for the first time. It brought tears to both of their eyes along with the biggest smile. We couldn't keep our eyes off of each other. We also did our own personal vows which again, brought both of us to tears.
Tell us about your wedding flowers.
We had a mix of flowers, mostly orchids in the blues and purples to match our color theme. My bouquet was a waterfall bouquet.
Tell us about your wedding cake.
We did a 3 tier cake that was all white with blue/purple ribbon. It was a rum cake with almond raspberry filling.
What did you do for favors?
We had mason jars filled with hershey kisses that all matched our color theme.
Please describe any DIY details
There were a ton of DIY details. We made the centerpiece numbers out of starfish and big numbers. All of the seating cards were DIY and made out of sand dollars. The favors were made by us in addition to all of the details for the cocktail party, including the centerpieces. We also made signs, one that said "Now that we shared some sandy kisses, celebrate with us as Mr. & Mrs.", another one that said "Hand in Hand, heart to heart, at the beach our adventure starts." We also had signs with bubbles for the ceremony that said "Blow us kisses as we become Mr. & Mrs."
Do you have any destination wedding advice for couples who are currently planning?
Plan the wedding how you dreamt of it, it only happens once and you will remember it forever!
What was the biggest challenge of planning your destination wedding?
The biggest challenge was planning the wedding from two and a half hours away. We were able to make few trips to our destination and meet with vendors though.
What was the best part of having a destination wedding at Tradewind Resort?
The best part was having everyone together at the resort, it extended our one day wedding to a weekend full of activities with the guests.
Vendors
Photography: Jaime DiOrio Photography
Venue: Tradewinds Island Grand Resort
Event Planning: Exquisite Events
Floral: 2Birds Events
Wedding Cake: Chantilly Cakes
DJ: Expert Productions
Hair & Makeup: KyleLynn Cosmetics
Wedding Dress: Enzoani Blue Collection
Bridesmaid Dresses: Bill Levkoff