I recently jetted out to Palm Coast, FL for an exclusive wedding showcase at Hammock Beach Resort aptly named, " I Do with a View." And it was so much fun! Yes, there were great views… but also so much more. Guys, this place is the real deal. In just three days, I (along with wedding planners and other media) got to experience all Hammock Beach Resort has to offer for destination wedding couples and their guests.
We toured all their wedding venues, tasted food and drinks, got pampered in the spa, played around on the golf course, and more…all in the name of research so I could report back to you! After spending three days immersed in everything this amazing resort has to offer, I can tell you that I would absolutely recommend Hammock Beach for your destination wedding. Here's a recap of my trip with tons of amazing photos courtesy of Ocean Video Photography.
Disclosure: Thanks to Hammock Beach Resort, who paid for the author's trip in exchange for an honest review of their experience. All opinions are the author's own.
Resort Location and Accommodations
First off, let's talk location. I always like to point out that when choosing your destination – you might think that a remote, exotic beach is for you… until you realize how difficult it is to travel there. And while the views from Hammock Beach may appear remote and exotic, it's actually located only 30 minutes from the Daytona Airport – this will make travel super easy for you and your guests! That's a major plus.
After my quick and painless trip in, I arrived on site and was taken aback by just how peaceful and beautiful Hammock Beach was. The grounds immediately just engulf you in lush greenery and fresh salty breezes – then there's the view. The expansive, sweeping views of the ocean will take your breath away… SO relaxing. I immediately wanted to grab a drink and lay in a hammock – no pun intended.
Before finding time to take a beach nap, I checked out the suite I was staying in, which was beautiful. It had a relaxing sitting area, kitchenette, and a balcony with a great ocean view. There are larger suites on site –this resort was built for family gatherings and events like destination weddings. Their bridal and family-friendly suites have multiple bedrooms, full kitchens, large living spaces and all kinds of different views! Their room options range from 700 to 2,800 sq. feet!
Lodge Tent
Now that I saw how sweet the suites were, it was time to enjoy some activities. The first event they set up was in their chiffon draped Lodge Tent which opened up to the Lodge lawn offering unobstructed views of the Atlantic Ocean. This is my kind of venue because I LOVE beach weddings that aren't actually on the sand. Best of both worlds if you ask me!
The Lodge Tent is also perfect for rehearsal dinners and cocktail parties. We started the festivities with some delicious hors d'oeuvres and drinks on the lawn while we enjoyed the beautiful view and chatted about all the ways a couple could maximize this space for their dream wedding. And let's not even try to deny it – this was in Florida. So even in September, it was hot out. But because this lawn is facing the ocean, it caught a gorgeous light breeze that kept us very comfortable.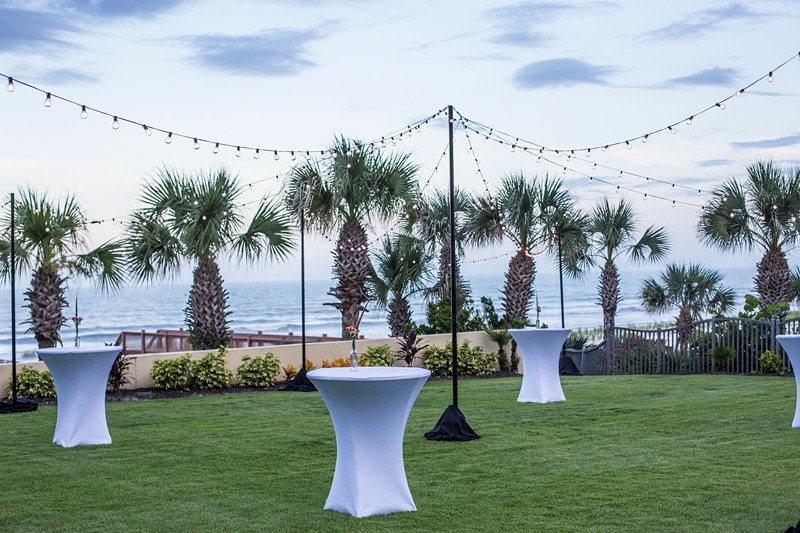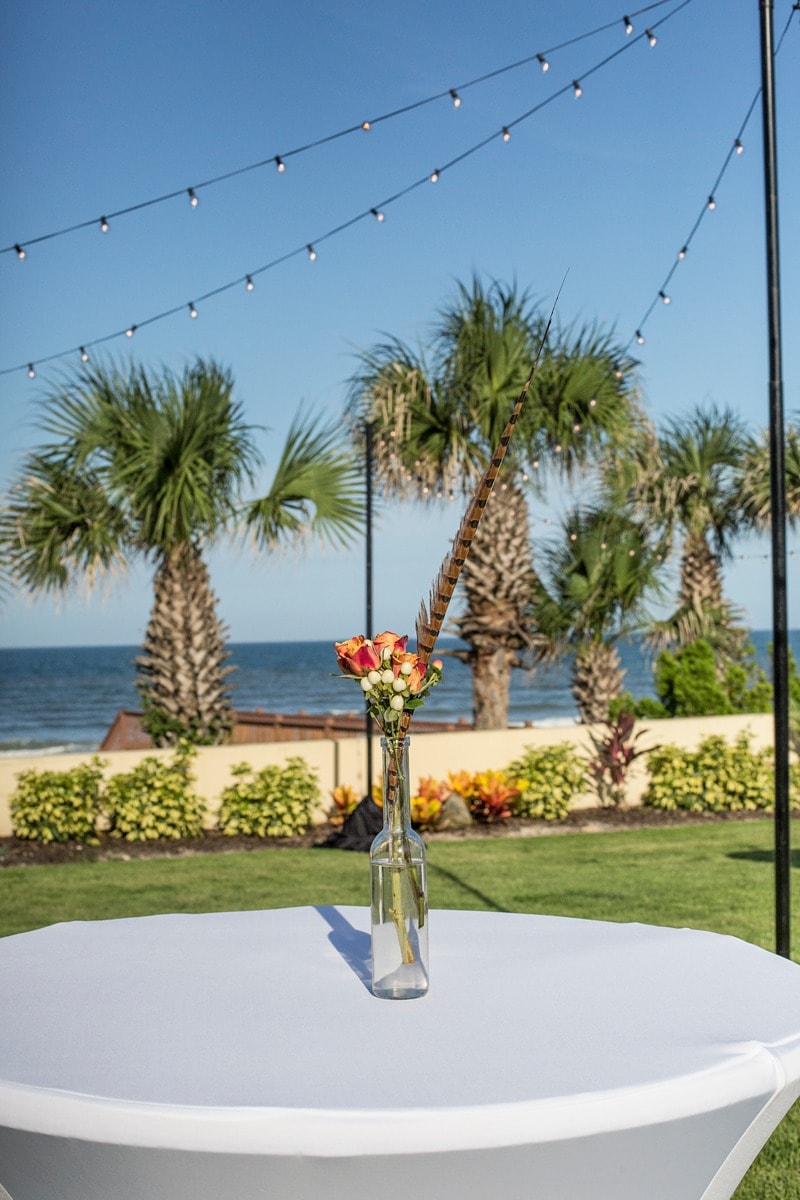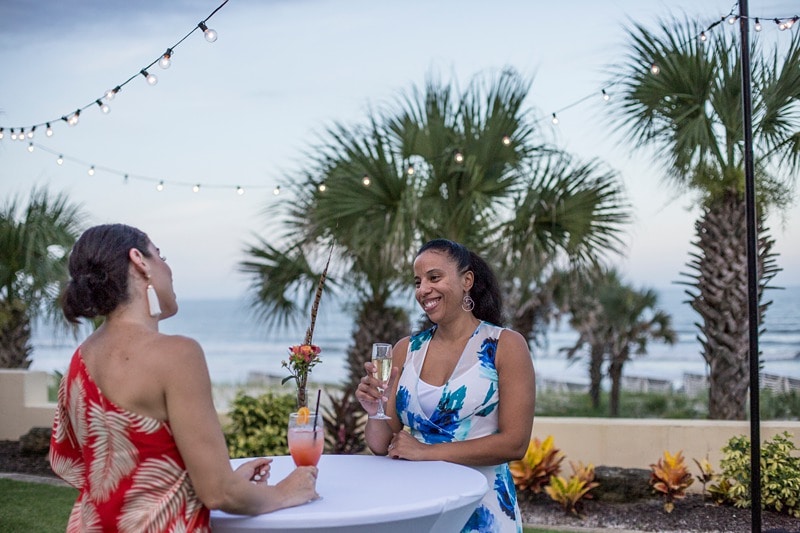 After a few small bites and drinks, we headed into the tent to enjoy the full bar and tasting stations. There was everything from fresh seafood to a meat carving station, a hot pasta station and salad bar. For the sake of sharing the most information possible, and in the name of research, I tried everything that was available to me. This resort is truly world-class because I'm not lying when I say there wasn't a single dish I wouldn't have again – your guests will love it.
And I was blown away by how tasteful and trendy the décor was – candlelight, succulents, and a touch of bronze in the tablescapes made for a perfectly subtle but pretty vibe.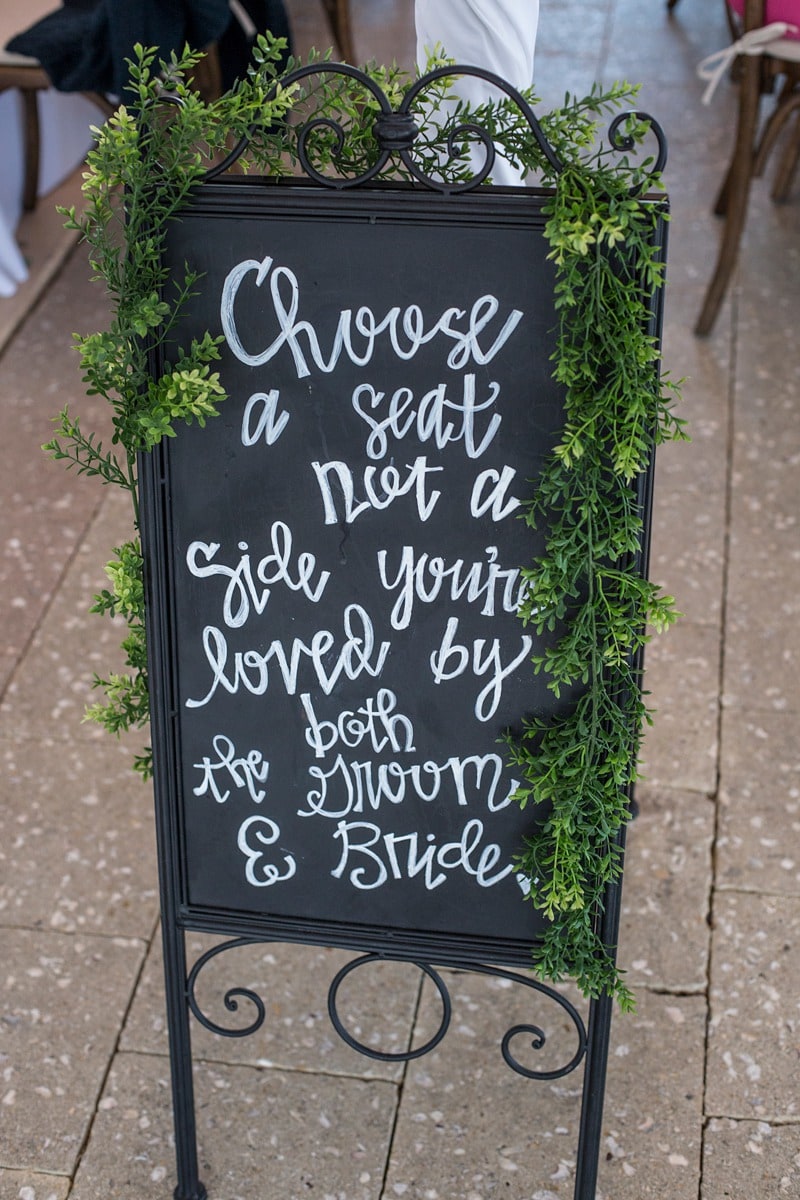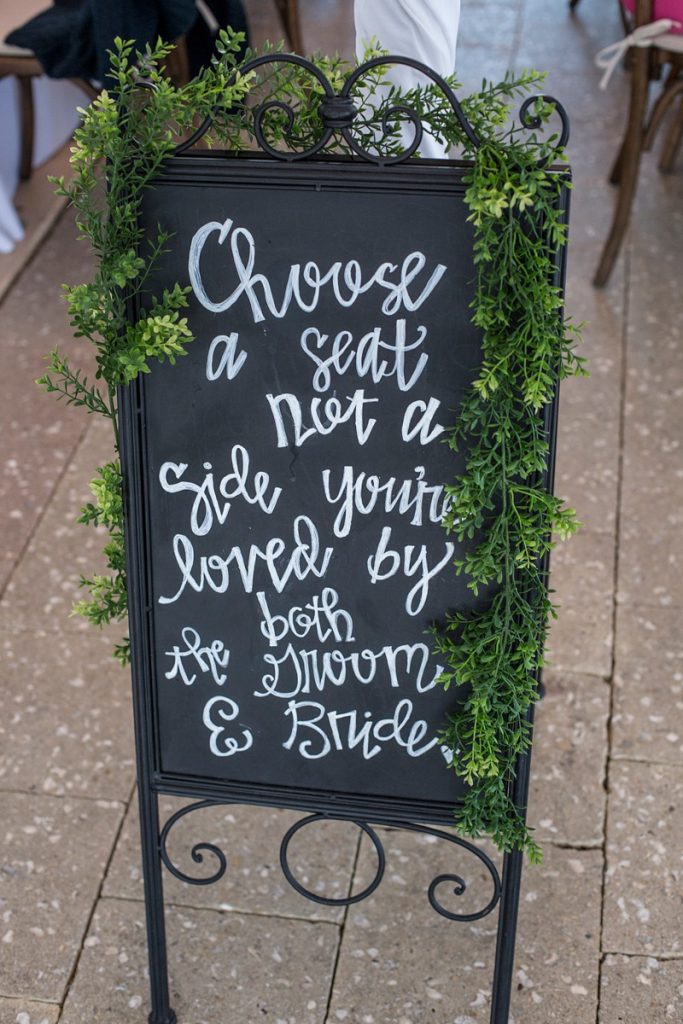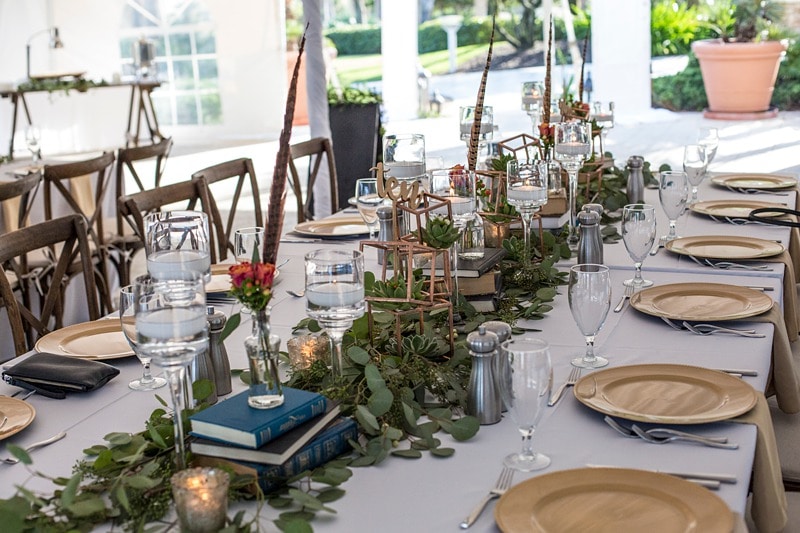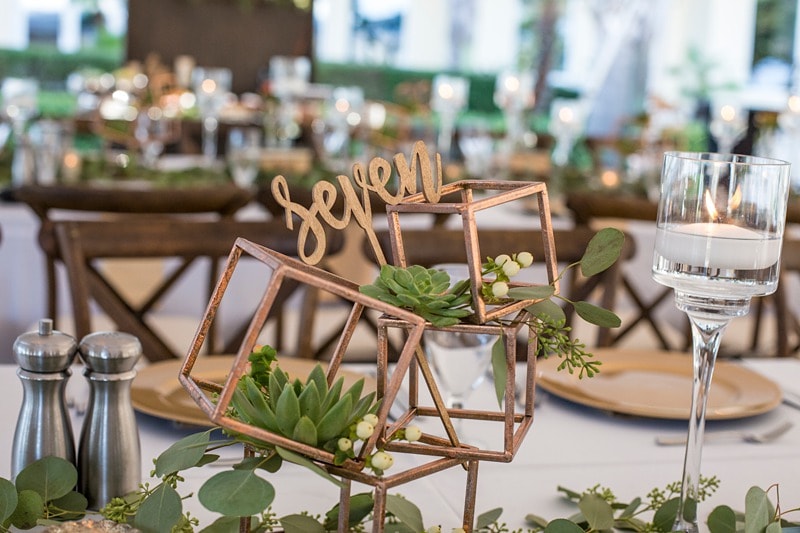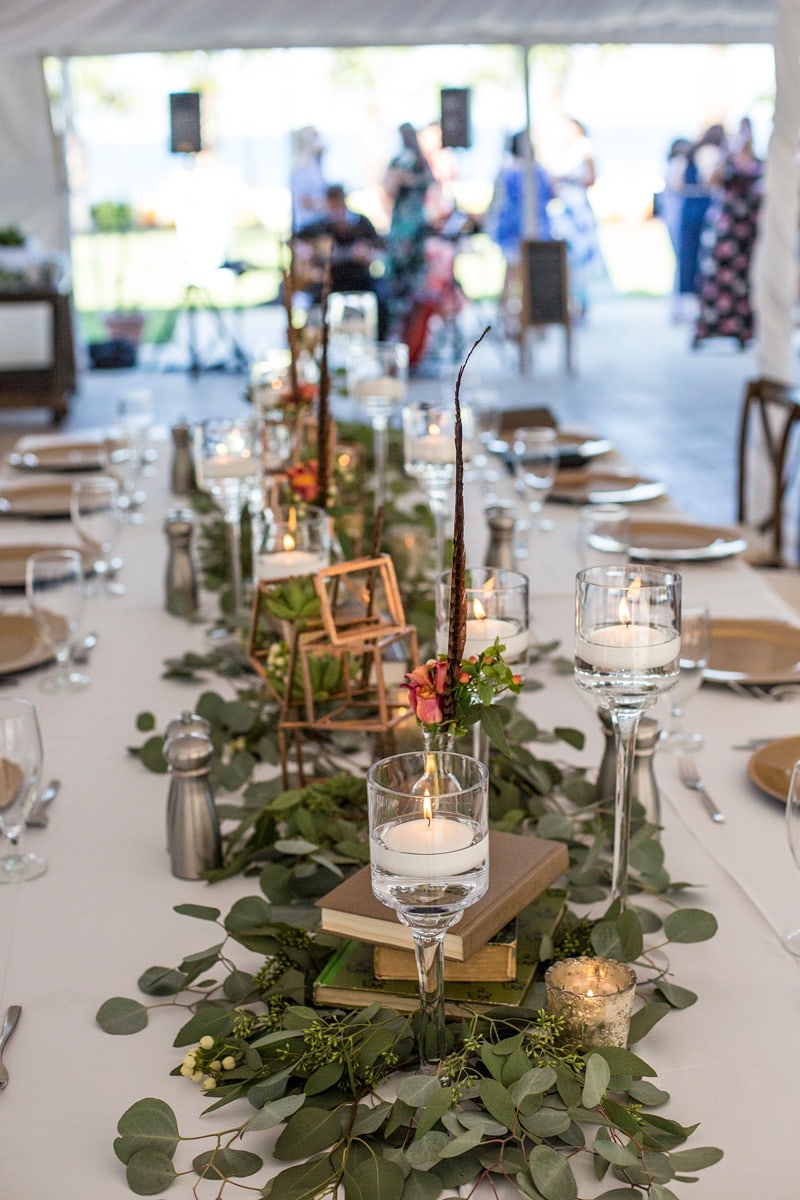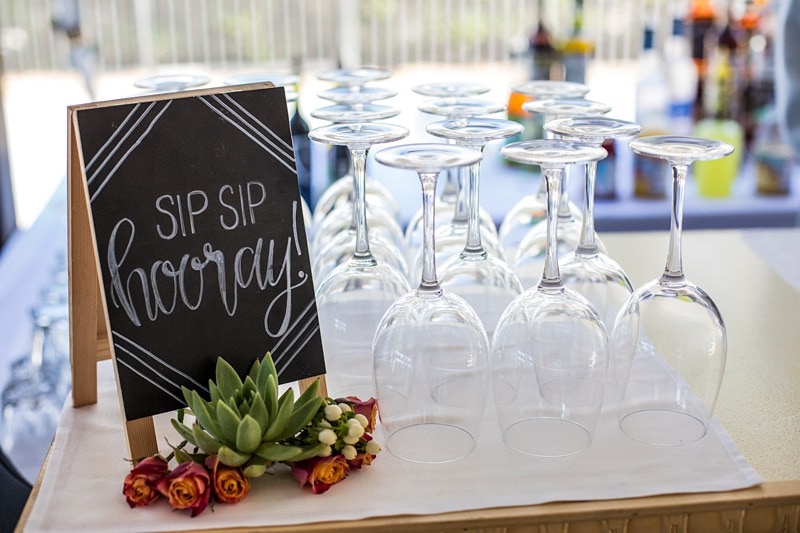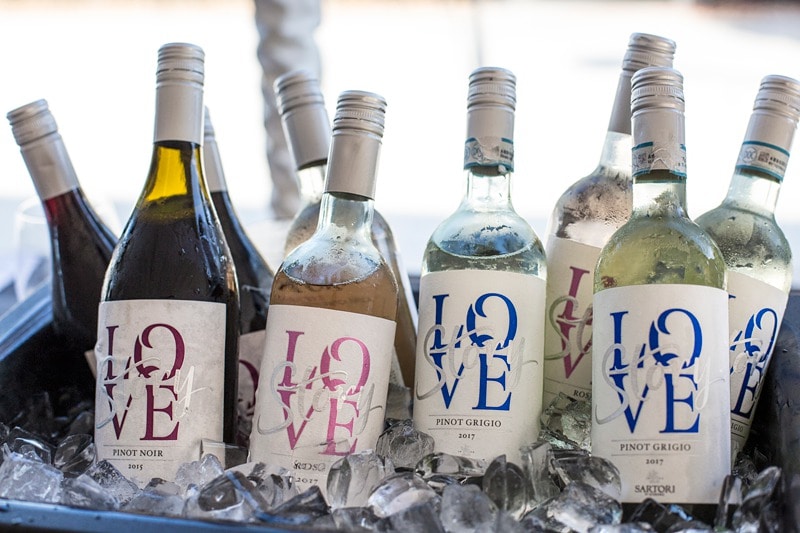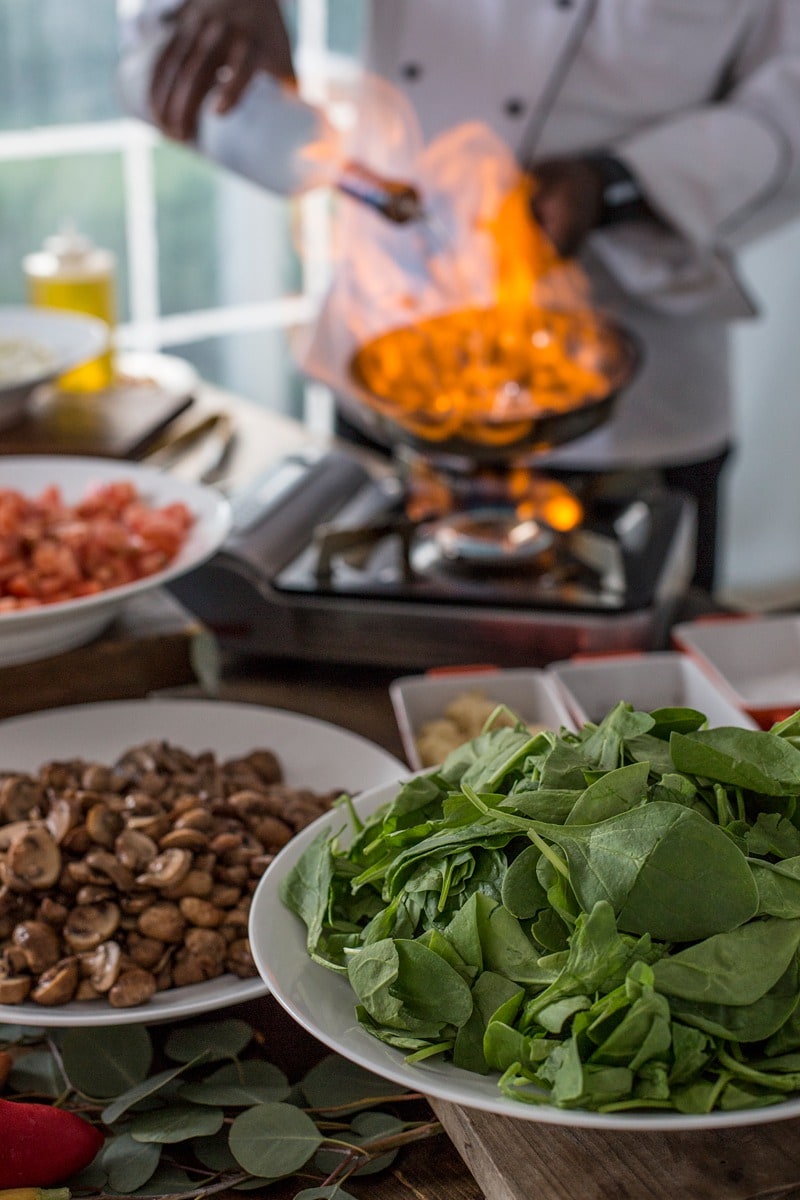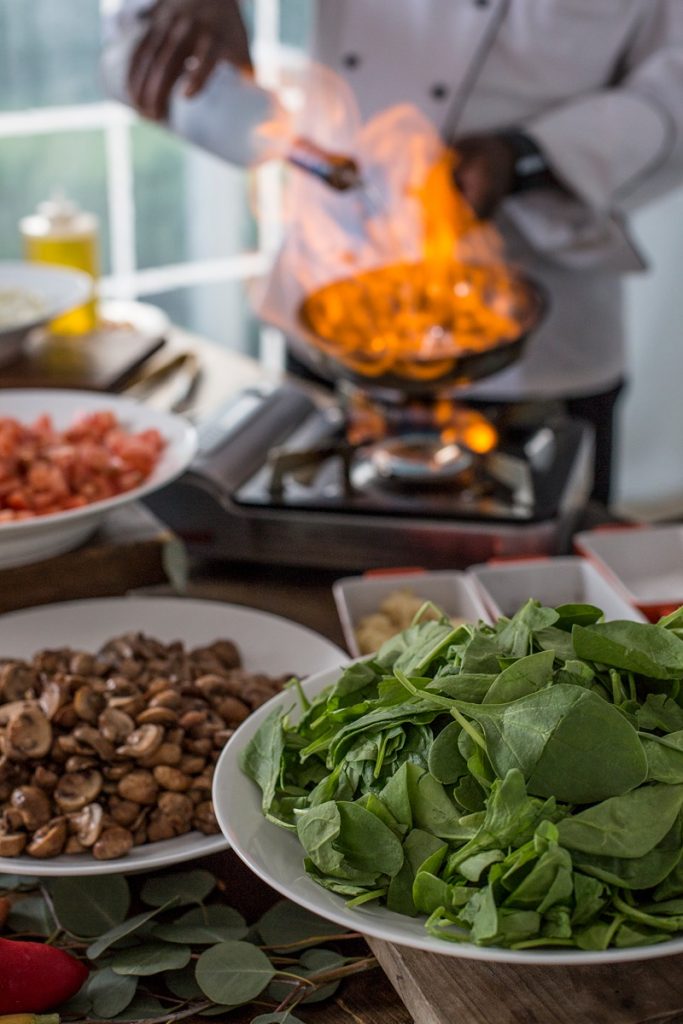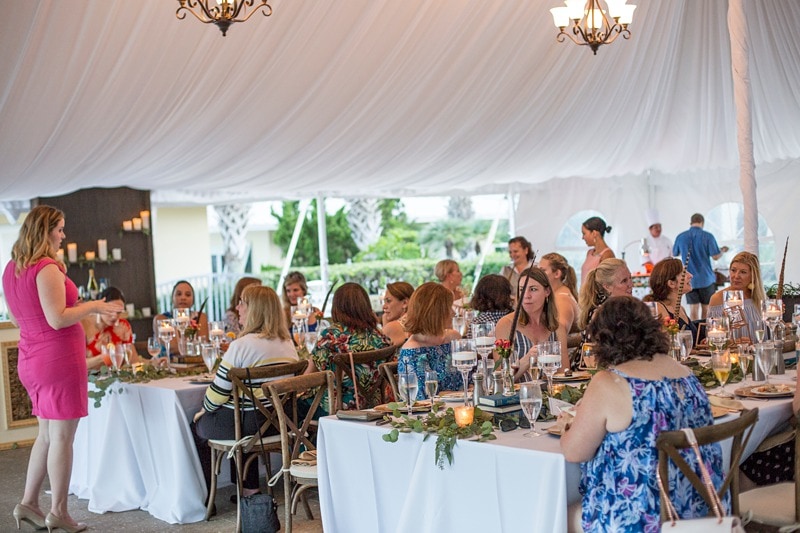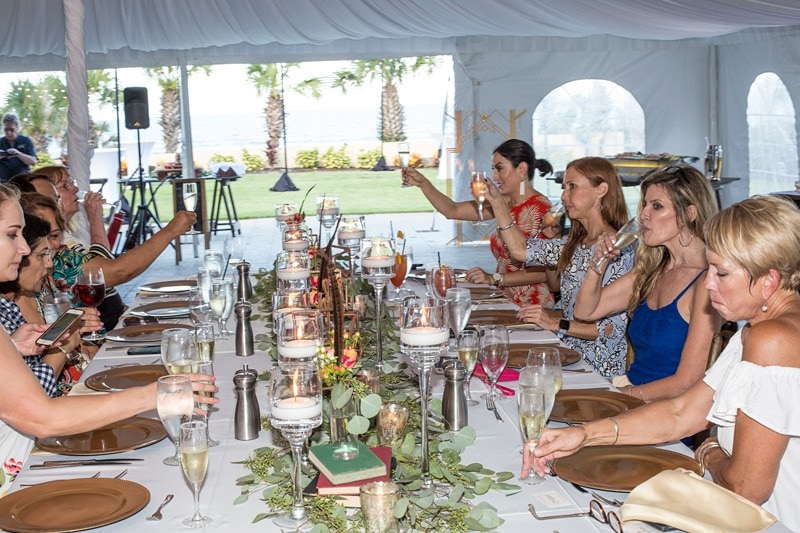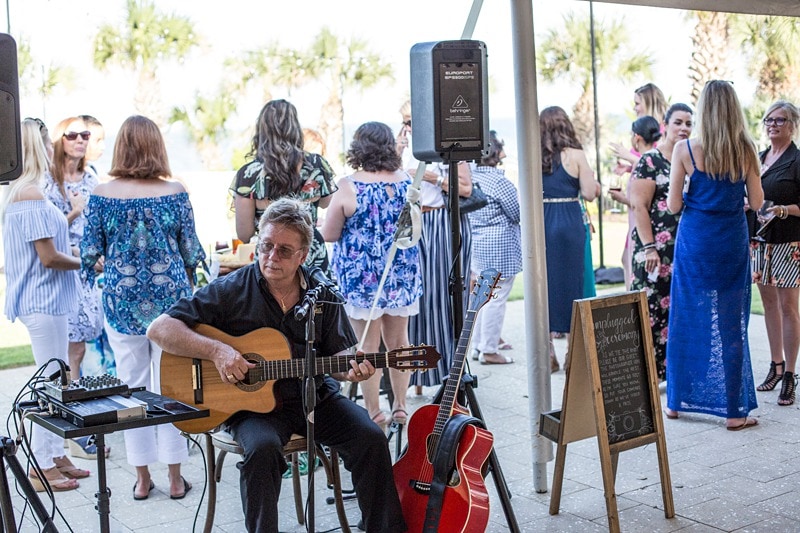 Breakfast at the Ocean Bar Event Lawn
Most destination weddings are a multi-day affair, so being able to spend a few days on-site allowed me to experience all the different options you would have if you tied the knot at Hammock Beach Resort. On day two, the morning after our elegant tasting in the Lodge Tent, we had breakfast at the Ocean Bar Event Lawn which also offers, you guessed it, gorgeous ocean views.
This venue is flexible in that it has plenty of space to create your event however you'd like it. It'd be perfect for really any type of event: a group breakfast, a welcome reception, rehearsal dinner, or even the ceremony and reception.
For our breakfast, they provided a delicious interactive food station that included nitro-smoothies which was so fun to watch.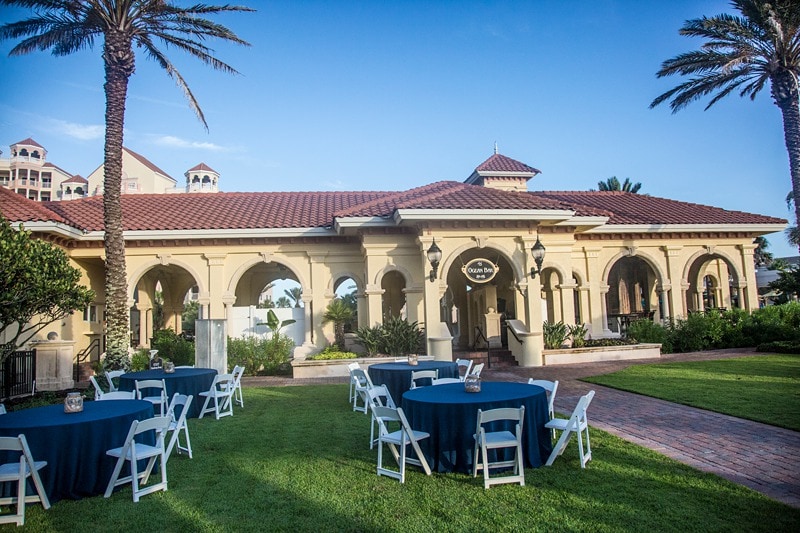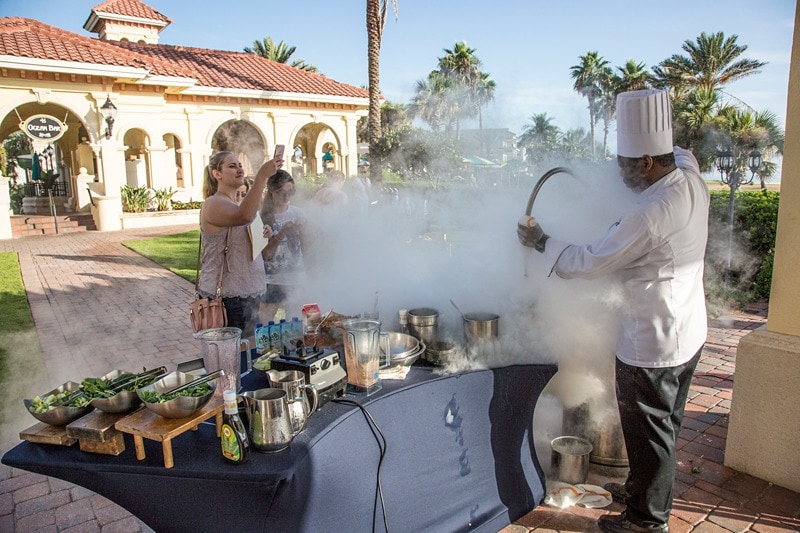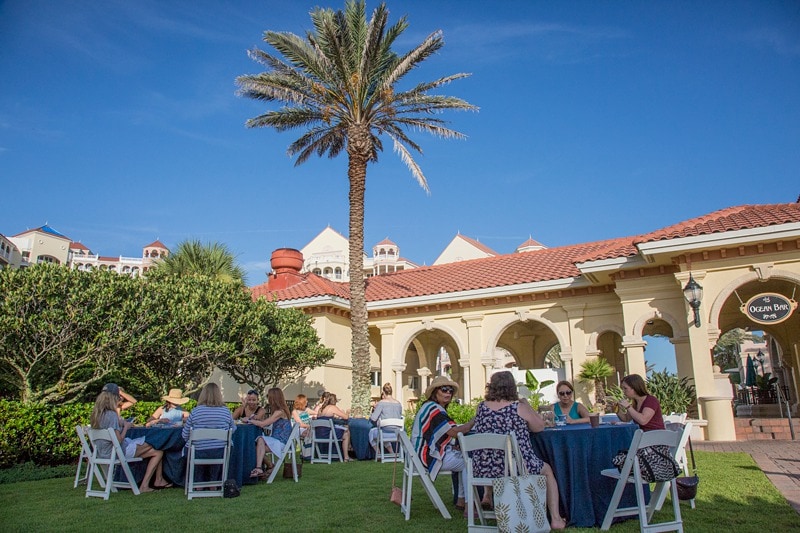 Lunch at The Atlantic Grille
The next venue we checked out was The Atlantic Grille. I loved everything about this restaurant– from the floor to ceiling windows that offer sweeping ocean views to the divine "shore to table" inspired dishes. It's a public restaurant, so while you cannot reserve the entire venue for your ceremony or reception, they can close off part of it for a small, intimate dinner with less than 16 guests. Perfect for small rehearsal dinners or special goodbye brunches with your bridal party!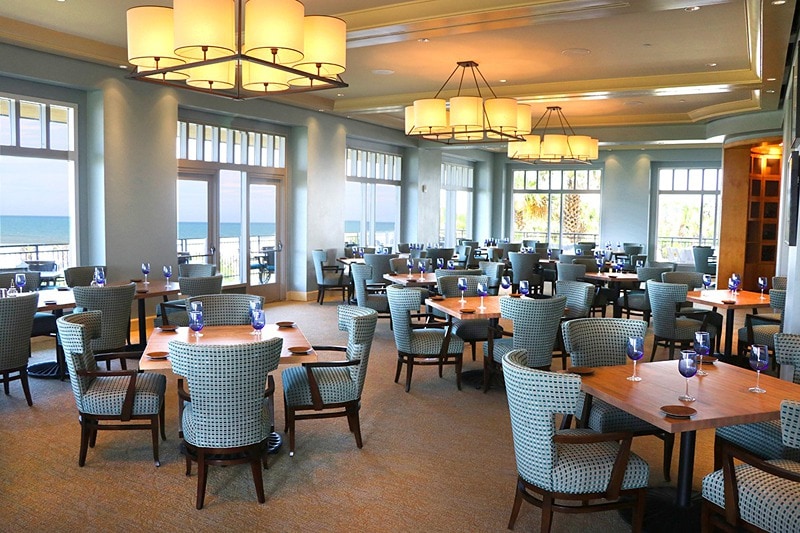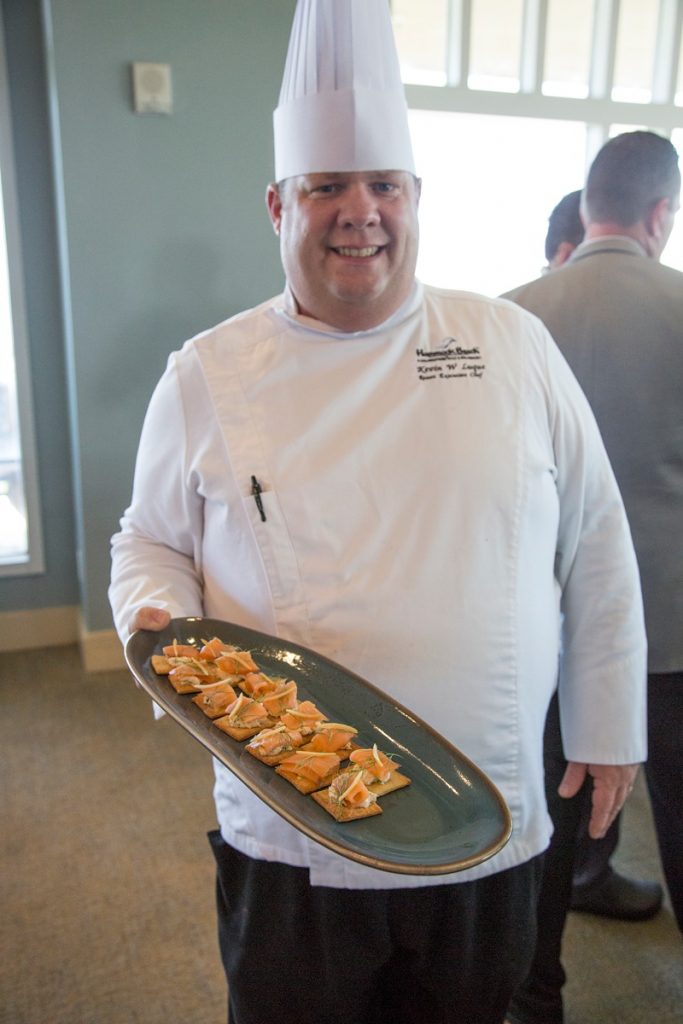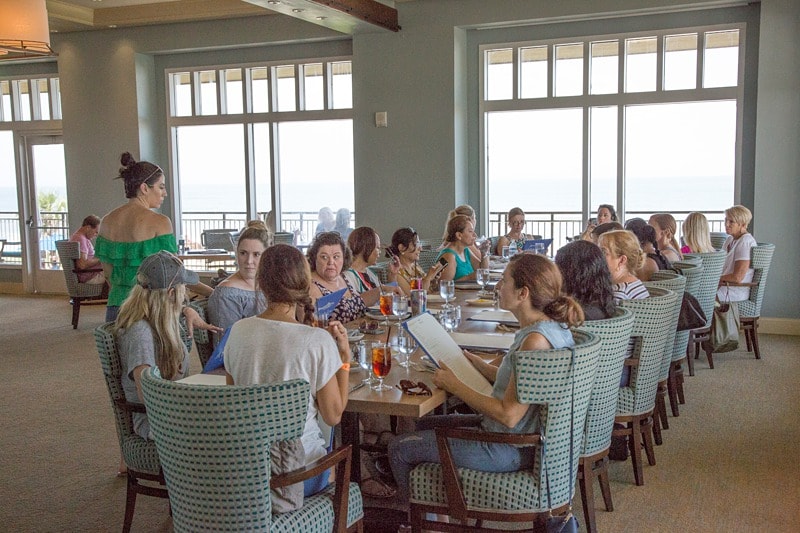 Ceremony at the Grand Event Lawn and Atlantic Ballroom Reception
No wedding showcase would be complete without the main event! The Hammock Beach Resort team set up the most stunning ceremony for us on their Grand Event Lawn.
I loved how unique and inviting the space was – it's a beautiful circular lawn surrounded by colorful landscapes and that inescapable gorgeous ocean backdrop. And the focal point of the space is the grand entryway. I'm absolutely a sucker for a grand entrance – and if you were to emerge on top of these stairs and make the long descent down to the aisle, you'd surely turn heads.
Standing on top of those stairs overlooking the gorgeous ceremony space and ocean would be nothing short of overwhelming, emotional, and memorable. Being able to have that moment where you can take in the sight of everyone you love most as they await your arrival is really special. The size of the space is impressive, too. With a lawn that can accommodate up to 300 guests, it's perfect for a destination wedding of any size.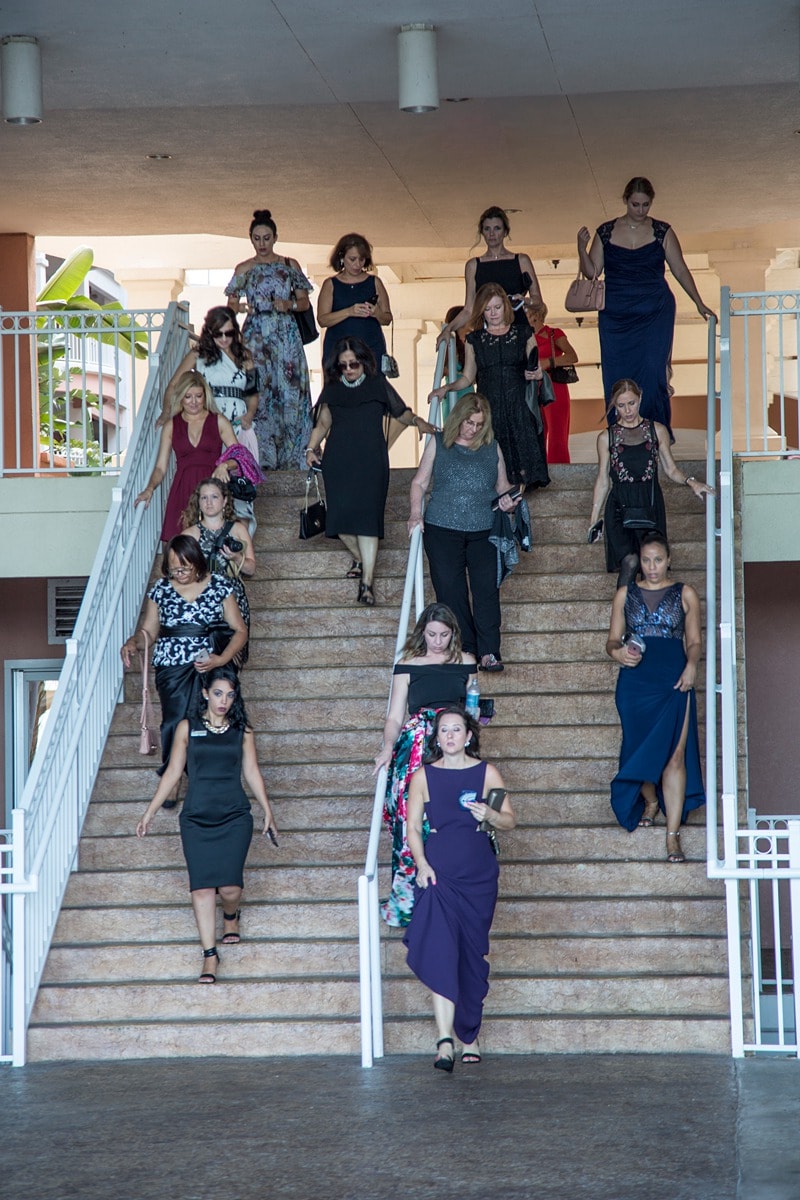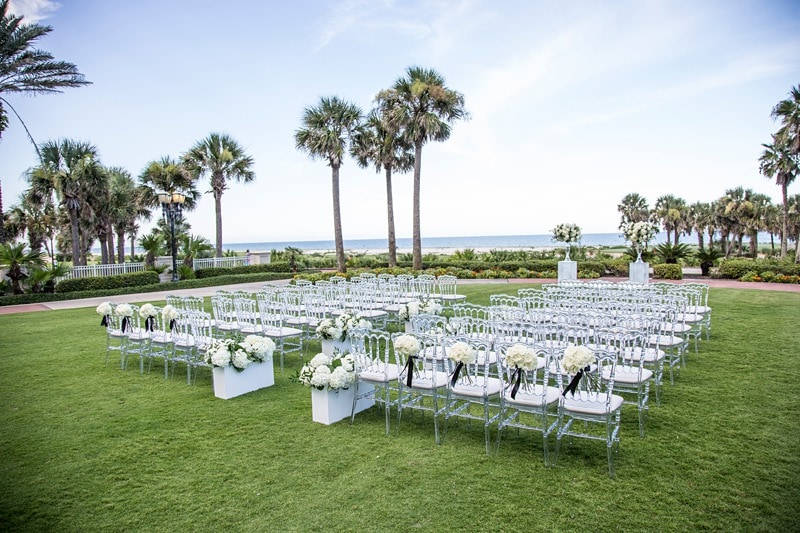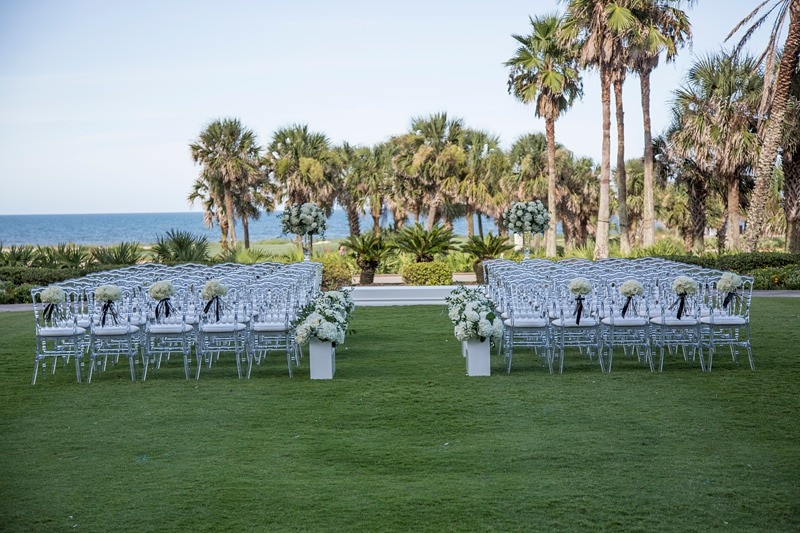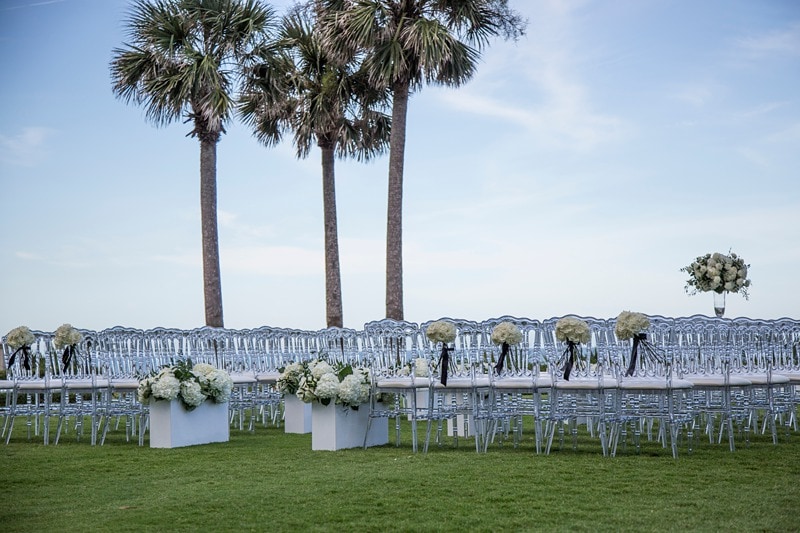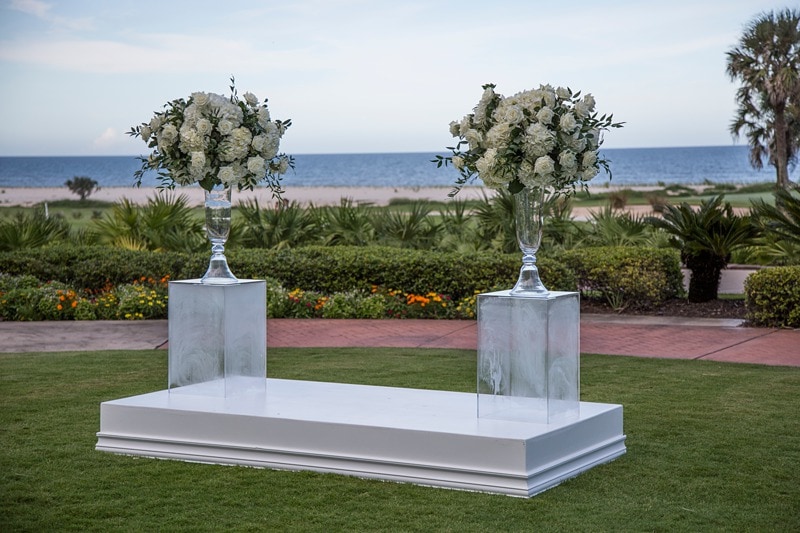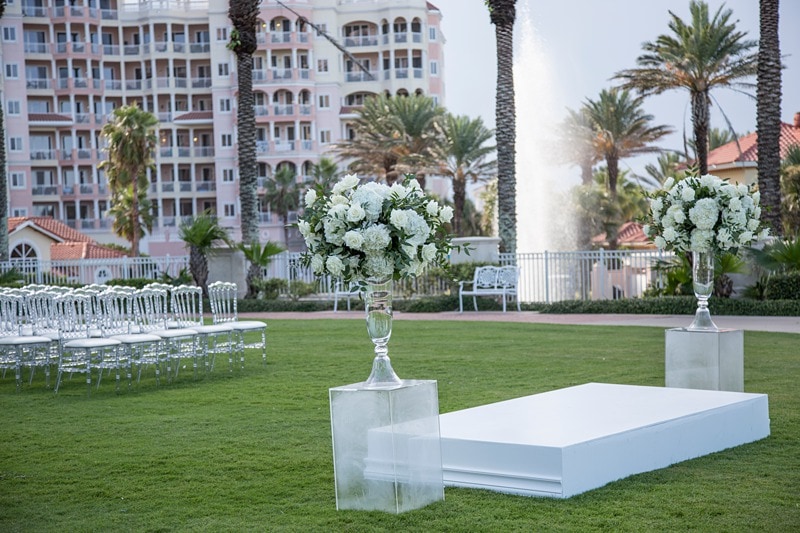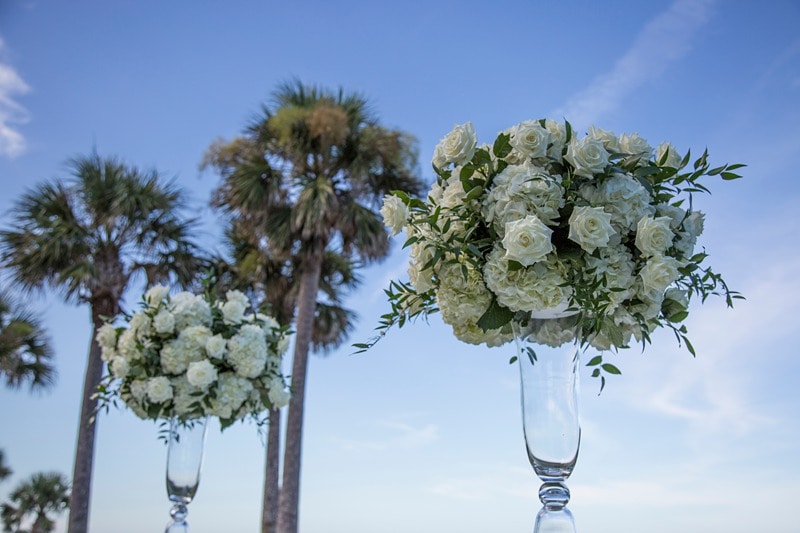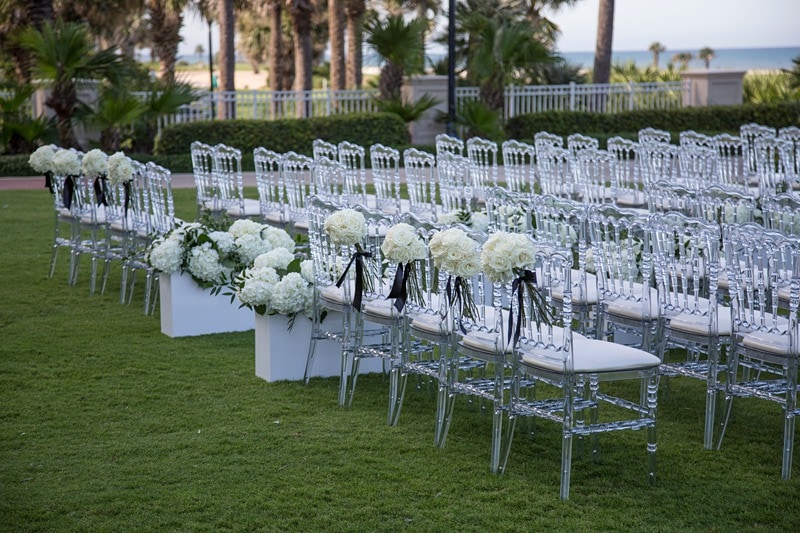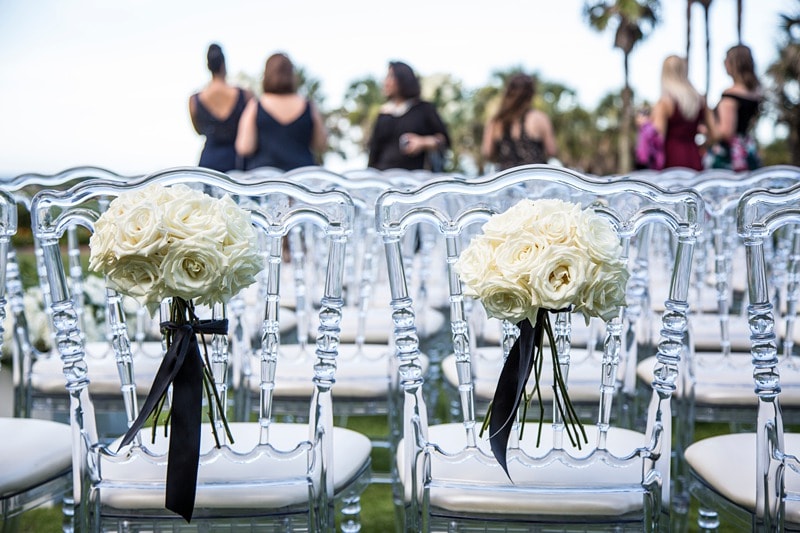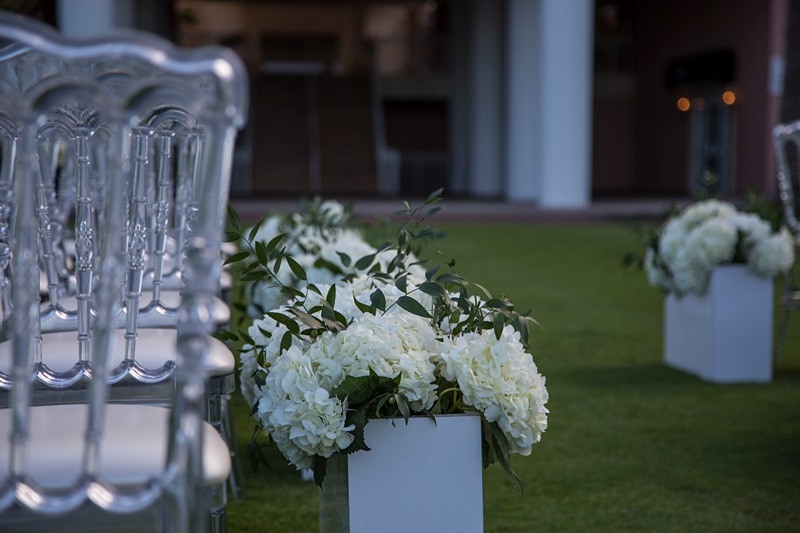 So, if you've gotten to know me through DWD, you know I'm not the biggest fan of ballrooms but I really loved the newly renovated Atlantic Ballroom at Hammock Beach Resort. It's the smaller of their two ballrooms, so it felt cozy and intimate… perfect for a romantic wedding reception. It has high ceilings, wrought iron chandeliers, neutral colors, and mahogany moldings to create a formal, but comfortable setting that serves as a great canvas for you to bring in your unique wedding style and decor. You better believe we ate, drank, and danced our hearts out in that ballroom – it passed the test!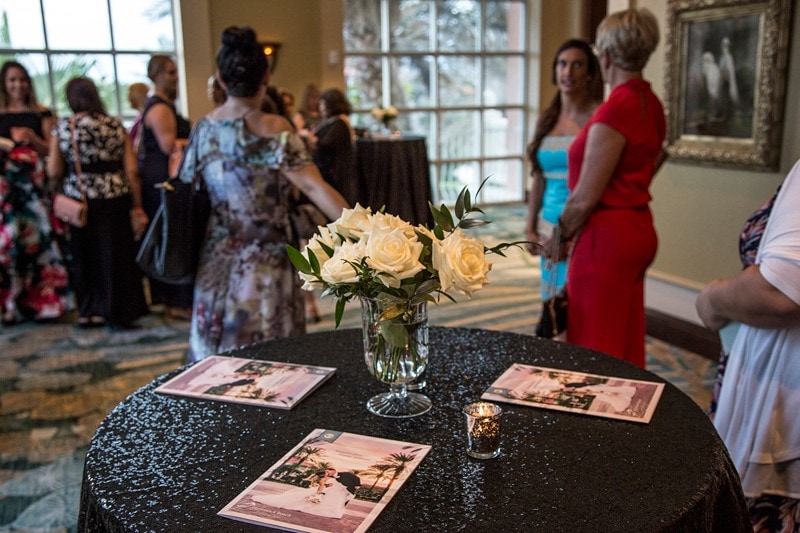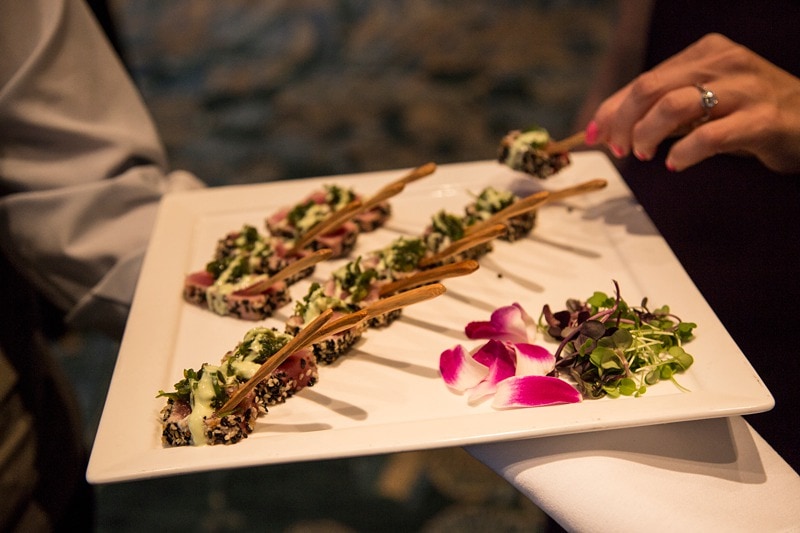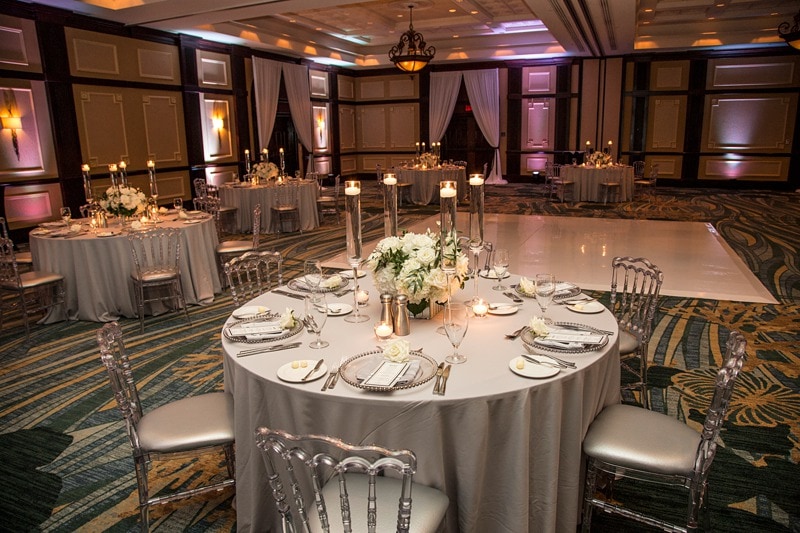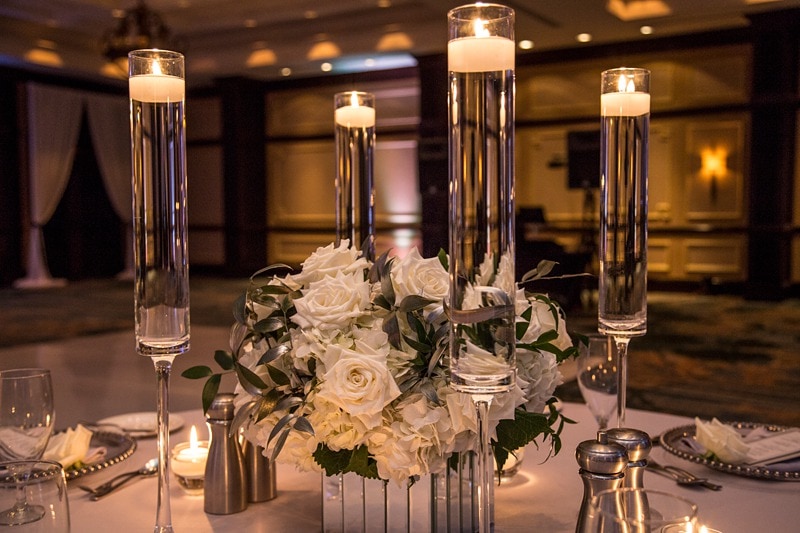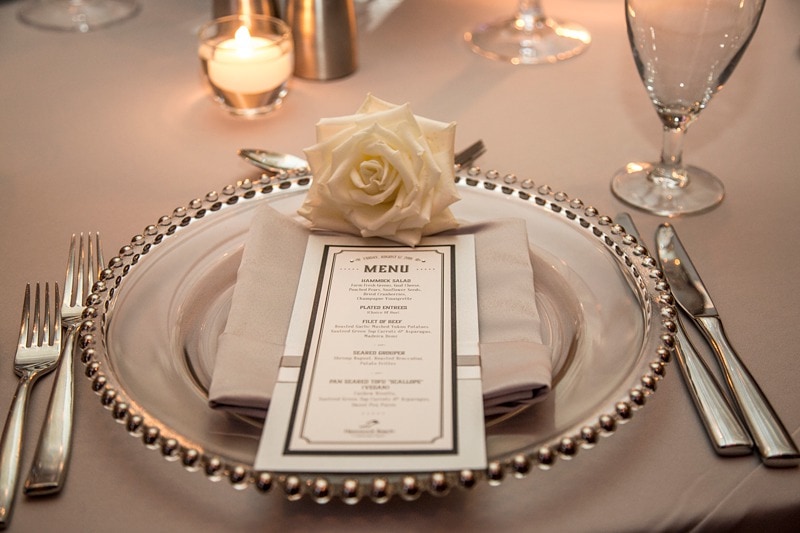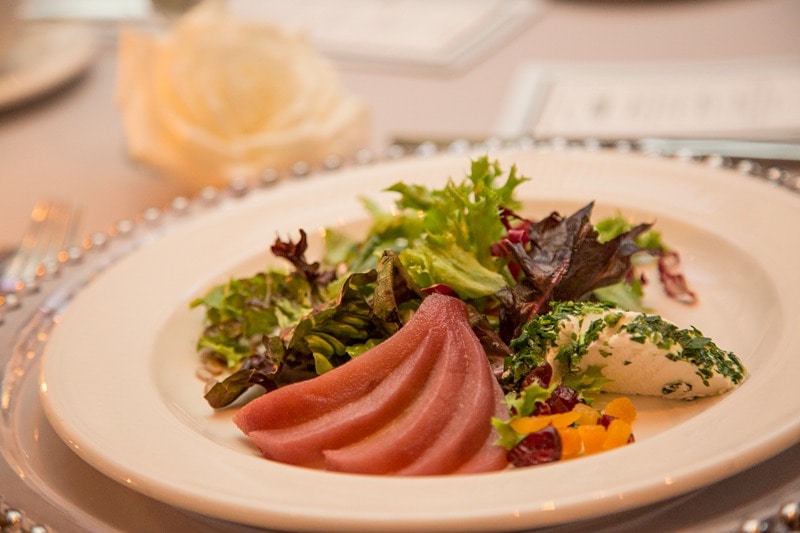 Brunch in the Courtyard
After just a few days at Hammock Beach, I realized I could really get used to waking up to breakfast being made for me every morning. I was straight up spoiled within two days. And after a night of dancing, we definitely worked up an appetite. We were treated to a southern-style breakfast buffet in the Courtyard — a gorgeous outdoor space located right in the center of the resort.
I loved the Courtyard and think it would be ideal for a welcome reception, rehearsal dinner, or brunch because it's right in the middle of the resort and it's shaded, so you won't melt in the sun. There really is something about being surrounded by flowers and greenery while enjoying a cocktail in the shade on a breezy day that makes for a good time. This was just what we needed to start our days off right!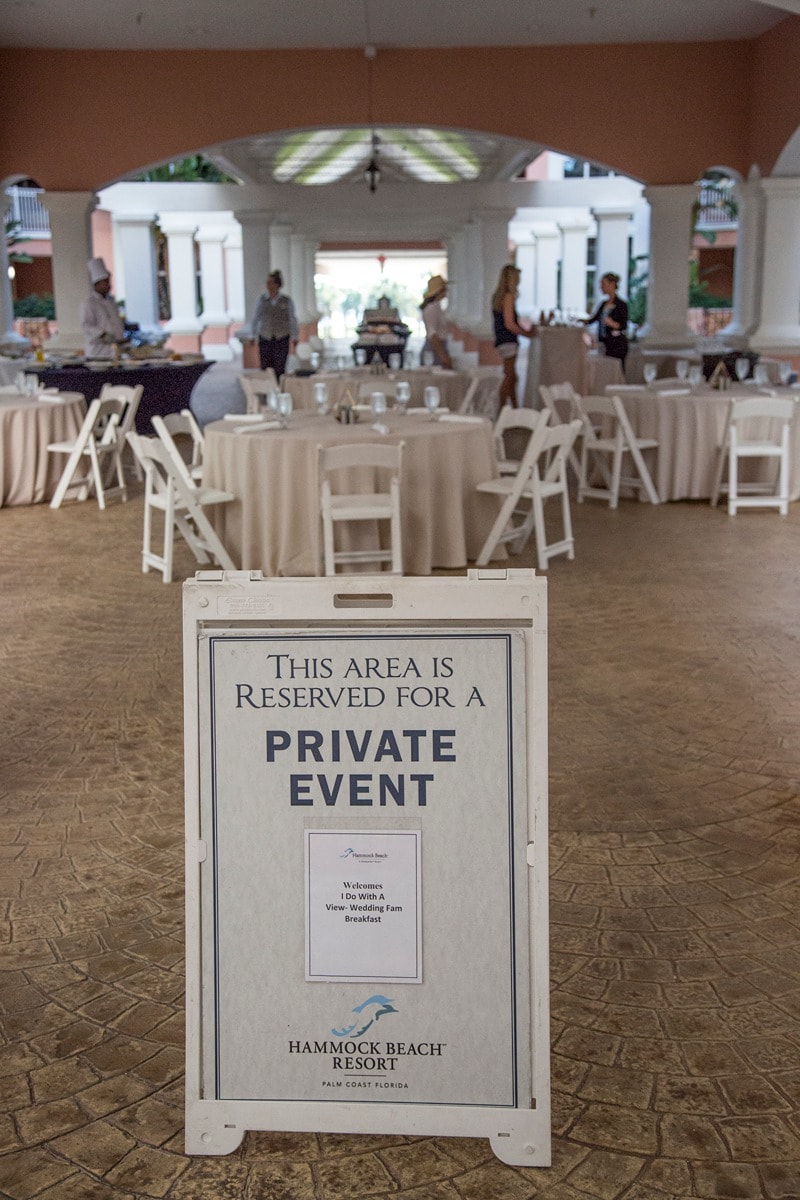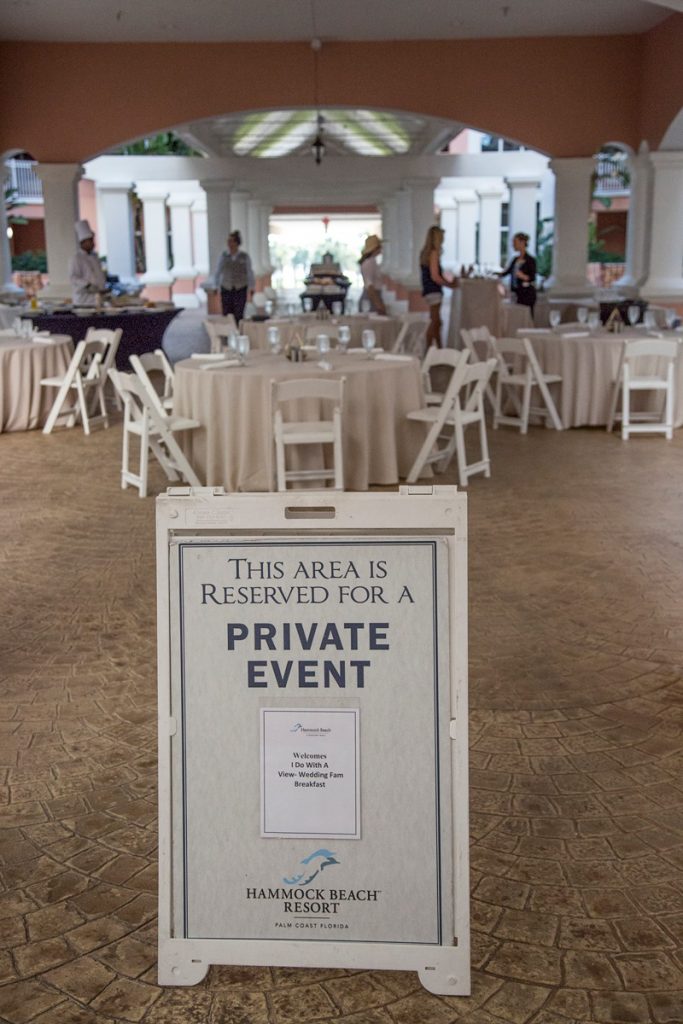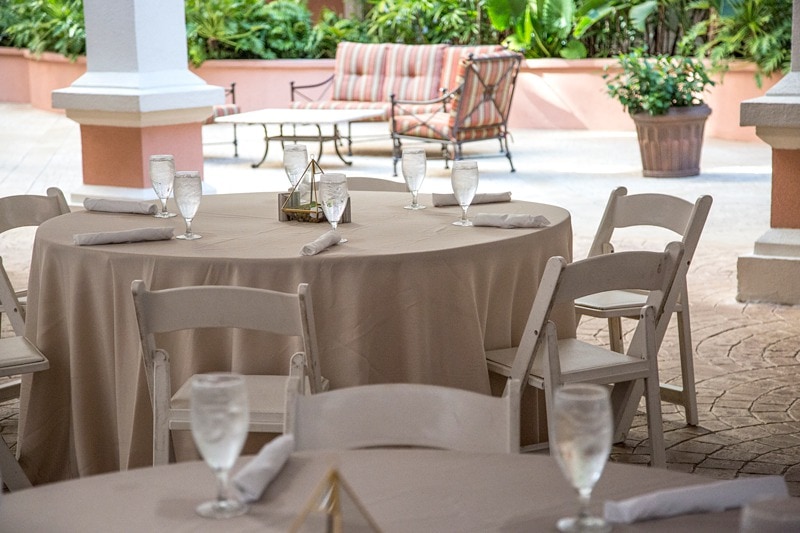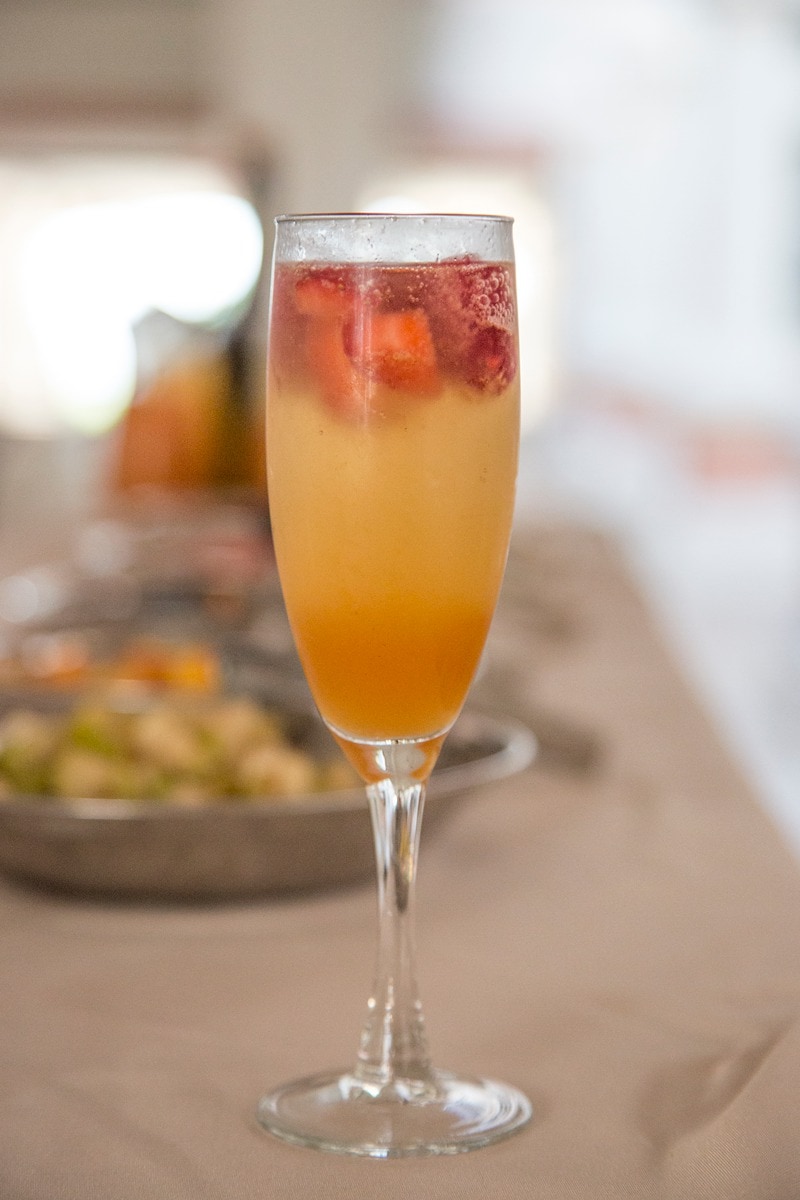 Golfing for Honeymooners
The next experience on the itinerary was a putting clinic led by a PGA Certified Instructor on the recently restored Ocean Course. I'm not a big golfer but it was so relaxing to just spend time having some low-key fun in the sun with my group! I definitely recommend doing this whether or not you're a golfer. A day on the golf course is a wonderful treat for your bridal party, for guests who join you for a few extra days on-site, or even for just the honeymooners to enjoy on their own.
This golf course is stunning and again, that view follows you everywhere you go at this resort… so you'll get to enjoy that ocean view and breeze while you practice your swing.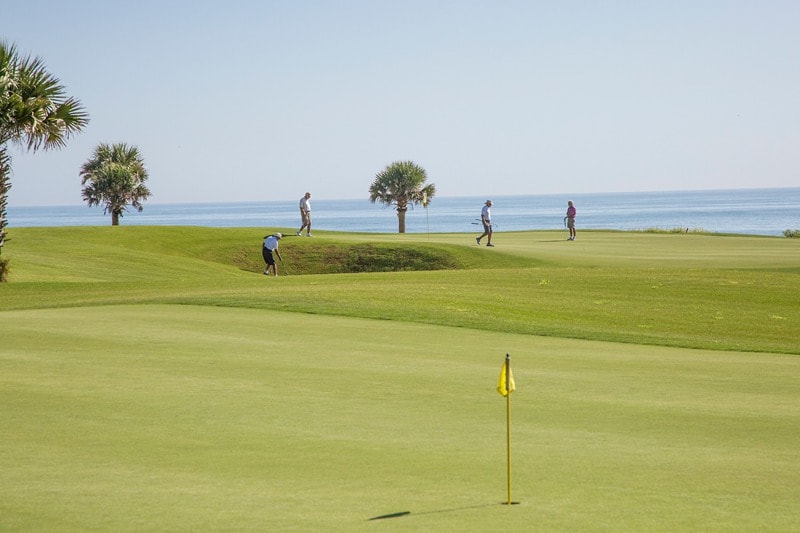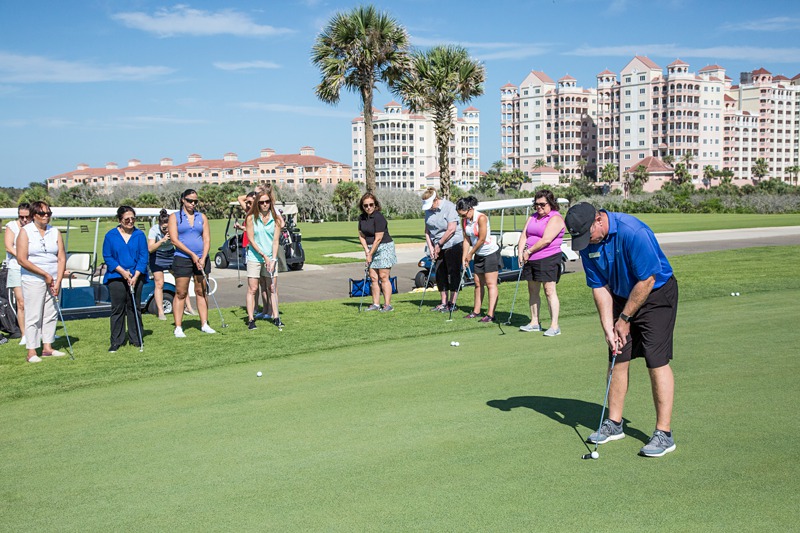 Bride-to-Be Beauty Suite
Okay, onto the good stuff, ladies. After building my tan a little on the golf course, we spent the afternoon in one of those massive suites I mentioned earlier. With three bedrooms and 2,800 square feet of space, I swear this suite looked and felt more like someone's home – when can I move in? It was just beautiful and would be ideal for the bridal party to get their hair and makeup done together on the morning of the big day. Let's be honest, the getting ready party is sometimes just as fun as the wedding – getting pampered while drinking wine? Yes, please.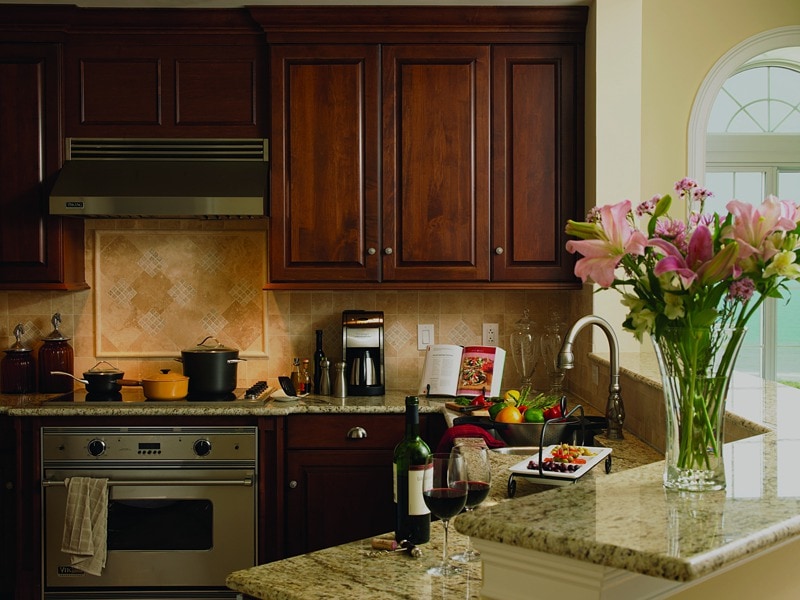 I was treated to the full bridal experience. While enjoying small bites and a sangria bar prepared by the resort's culinary team, we were all transformed into the most gorgeous versions of ourselves by the hairstylists & makeup artists from The Hammock Beach Resort Spa. I'm the type of person who is pretty hesitant to trust just anyone with my hair and makeup, and I know a lot of brides face the same dilemma, but I'm telling you this team of stylists were incredible! I didn't even feel like I had makeup on – it was just me but with a little bit of an enhancement. But for the ladies in my group who wanted a more dramatic look, they were able to pull it off flawlessly.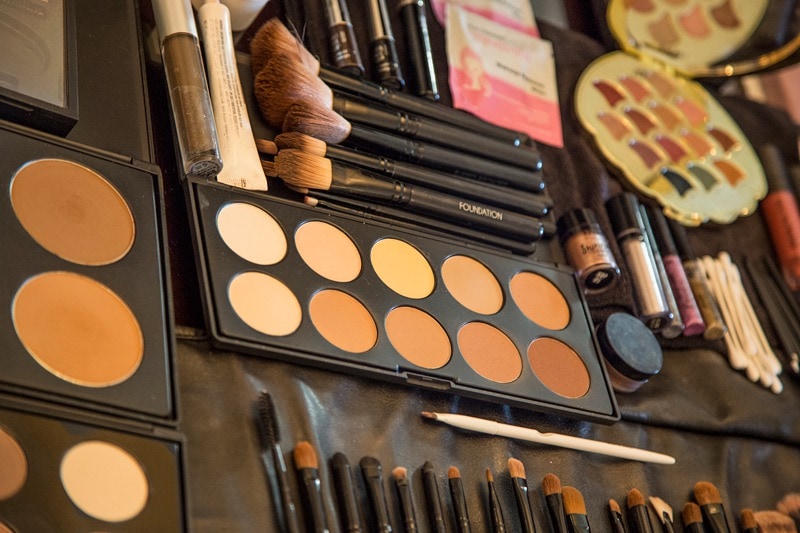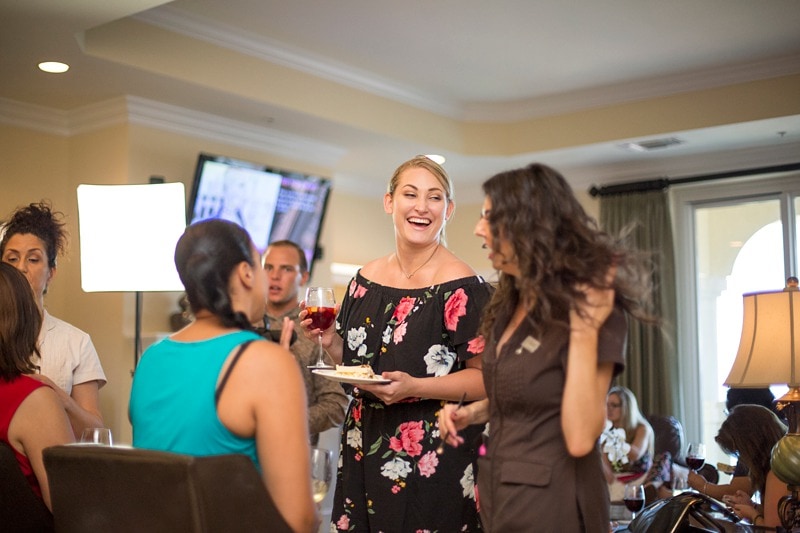 Tour of the Conservatory Clubhouse
Oh, I know you don't want this post to end – just like I didn't want my trip to end! I saved the very best for last, though. We ended our venue tour at the Conservatory Clubhouse.
The venue as a whole is absolutely breathtaking. It's like a fancy greenhouse mixed with a fairytale ballroom. I loved the wall-to-wall, floor-to-ceiling windows and atrium that let in the natural light and brought the Natural Florida Preserve inside with us… all with the perks of an air-conditioned space.
And there's a variety of settings so you can switch it up throughout the night! The private terrace and fire pit off the dining room would make an incredibly picturesque private location for a cocktail reception between ceremony and reception. It accommodates up to 100 guests, making it the perfect private spot for a smaller wedding.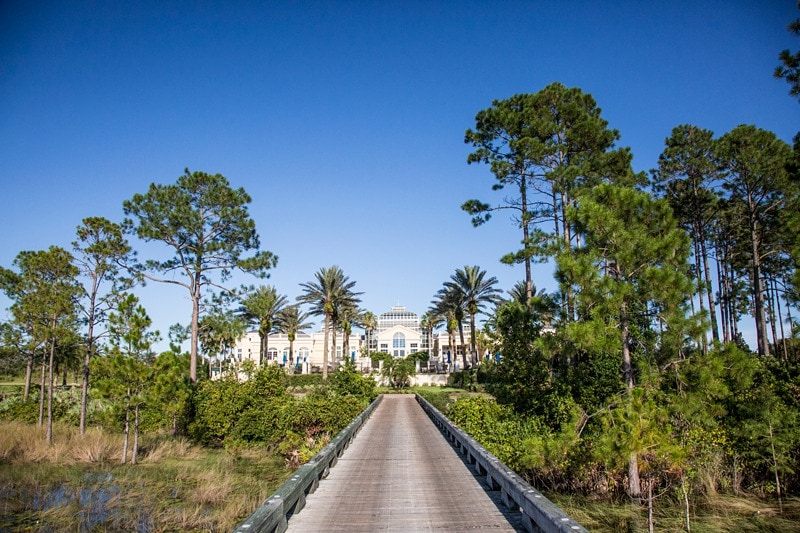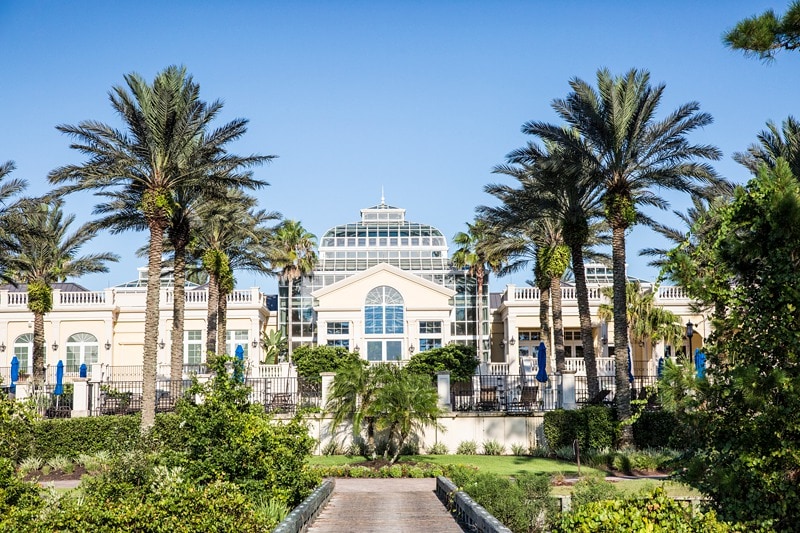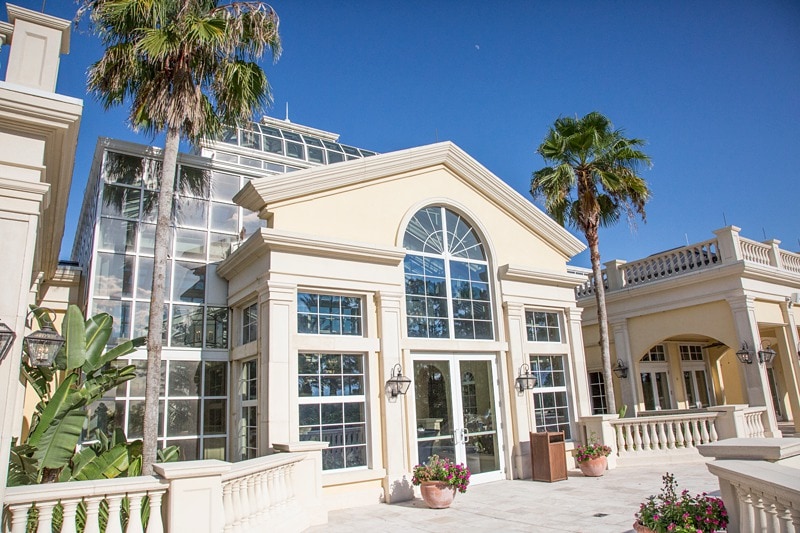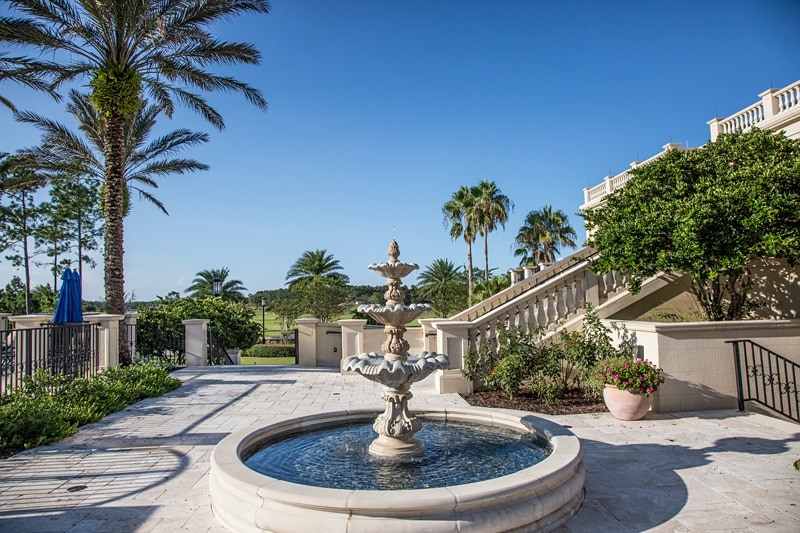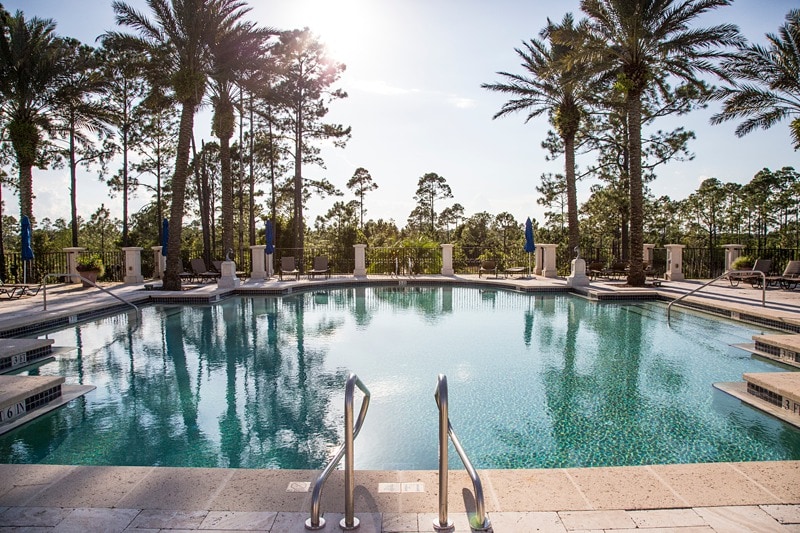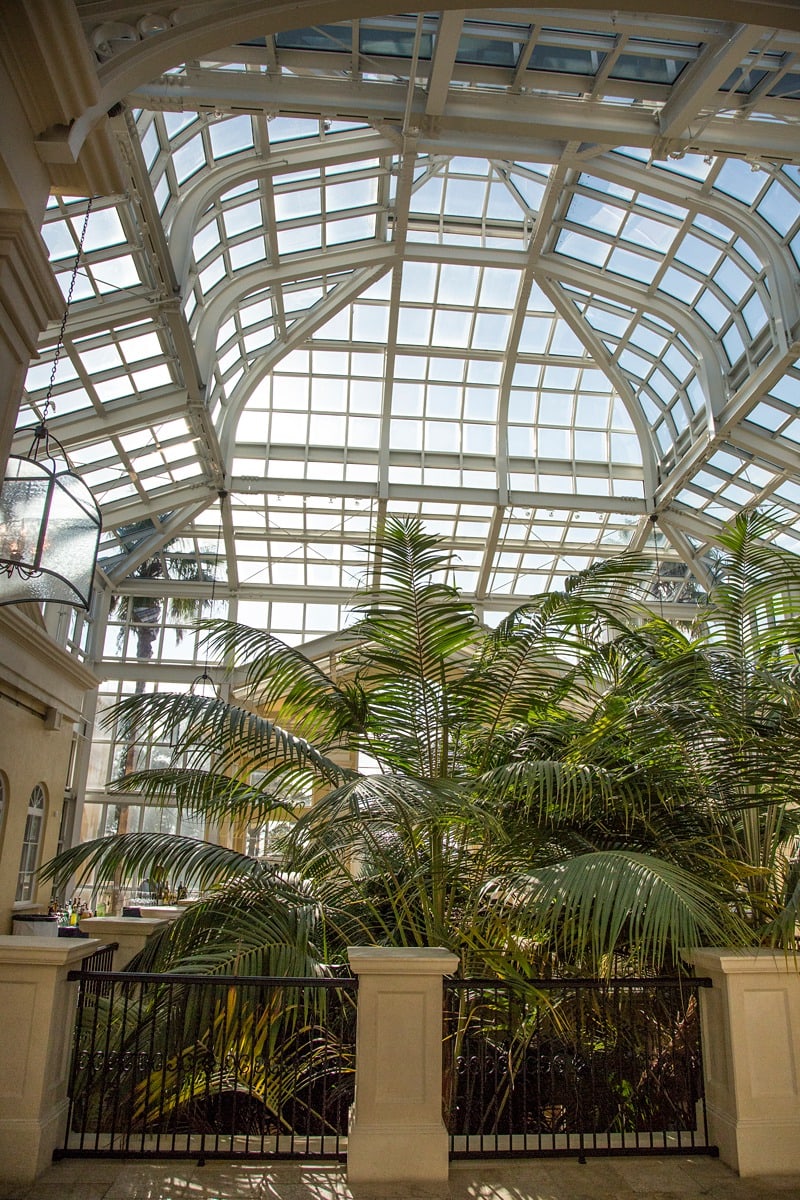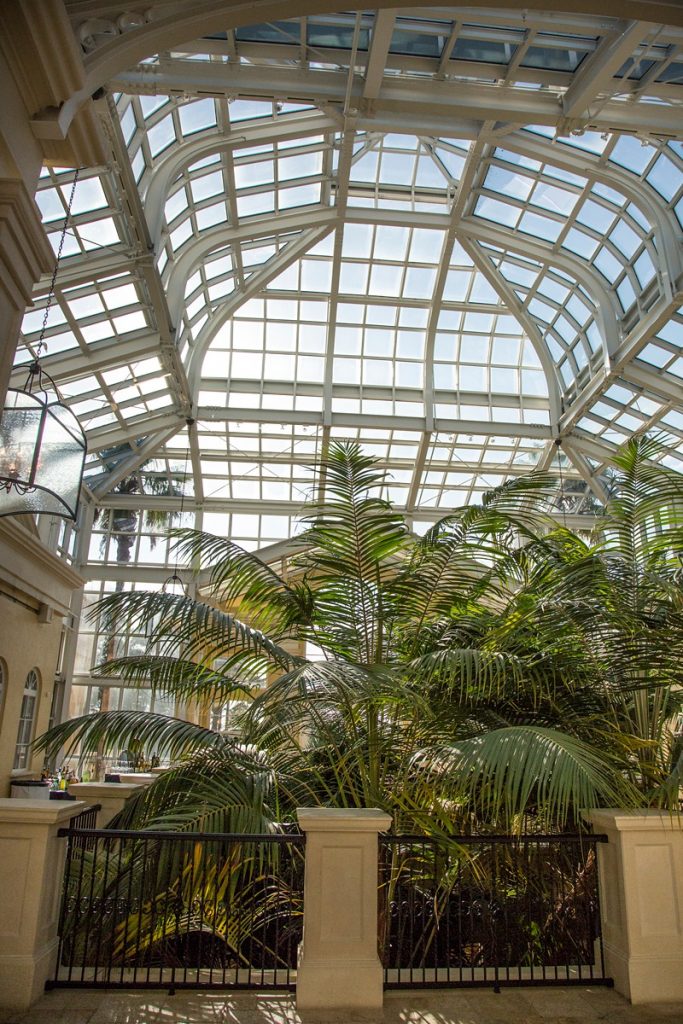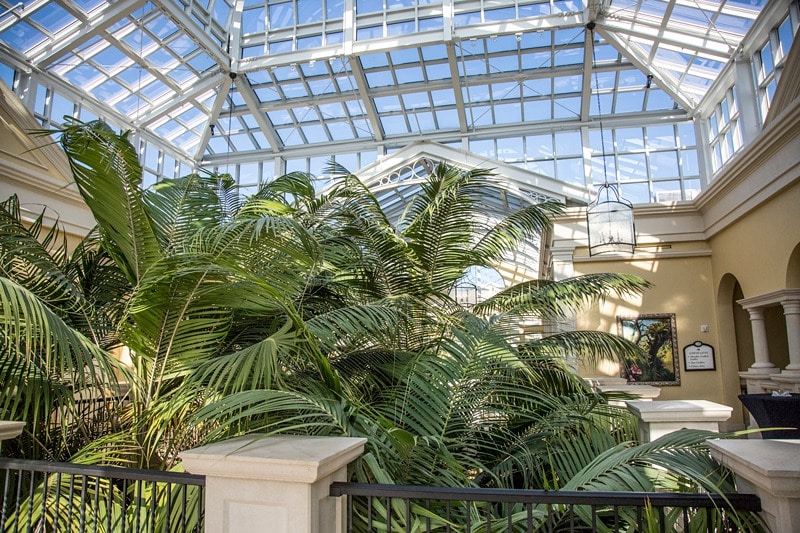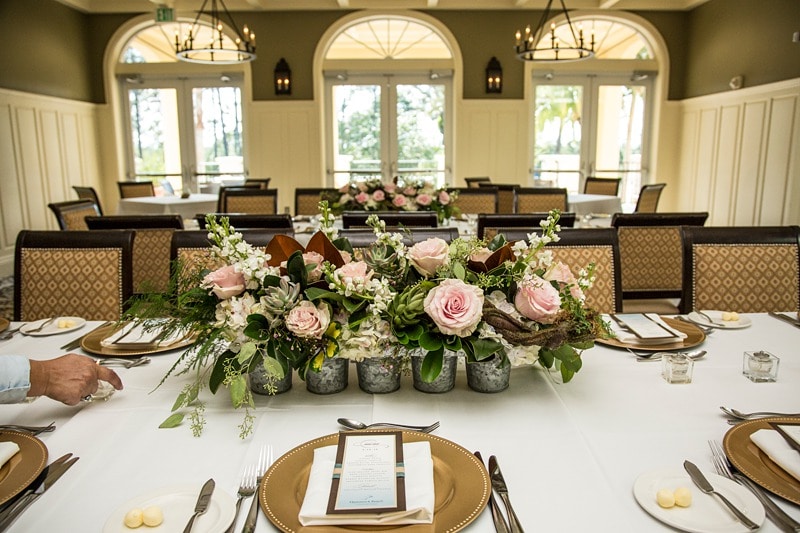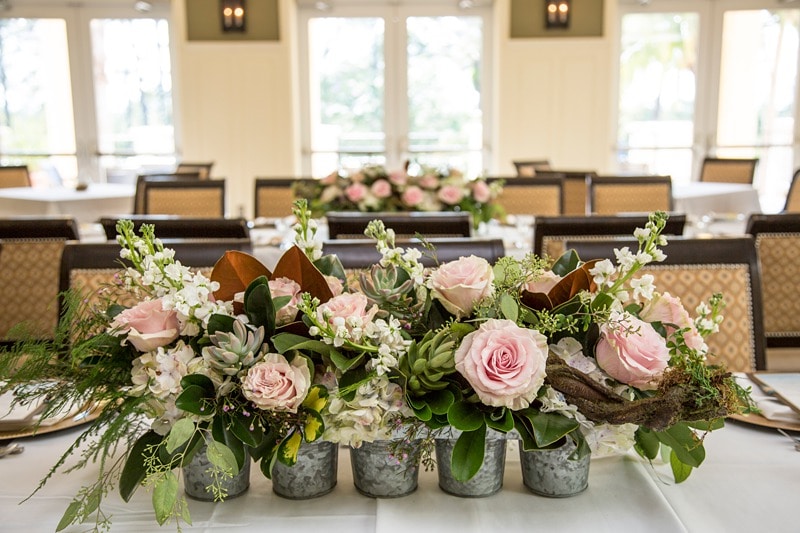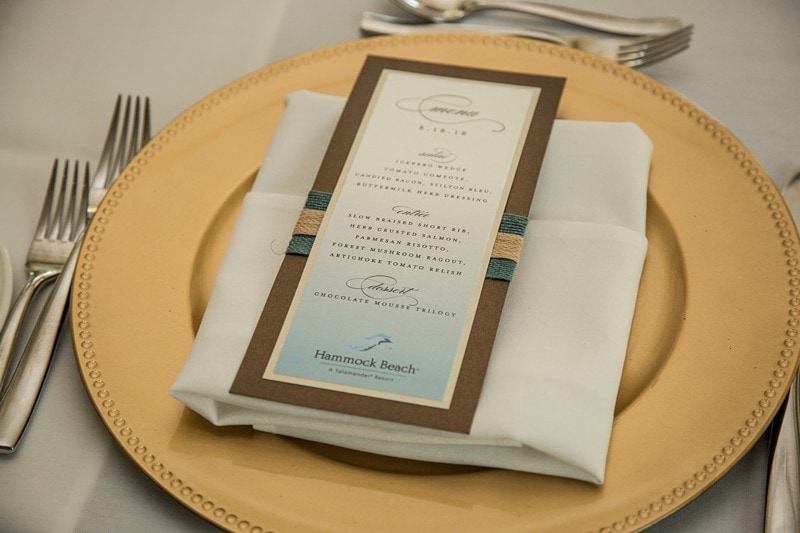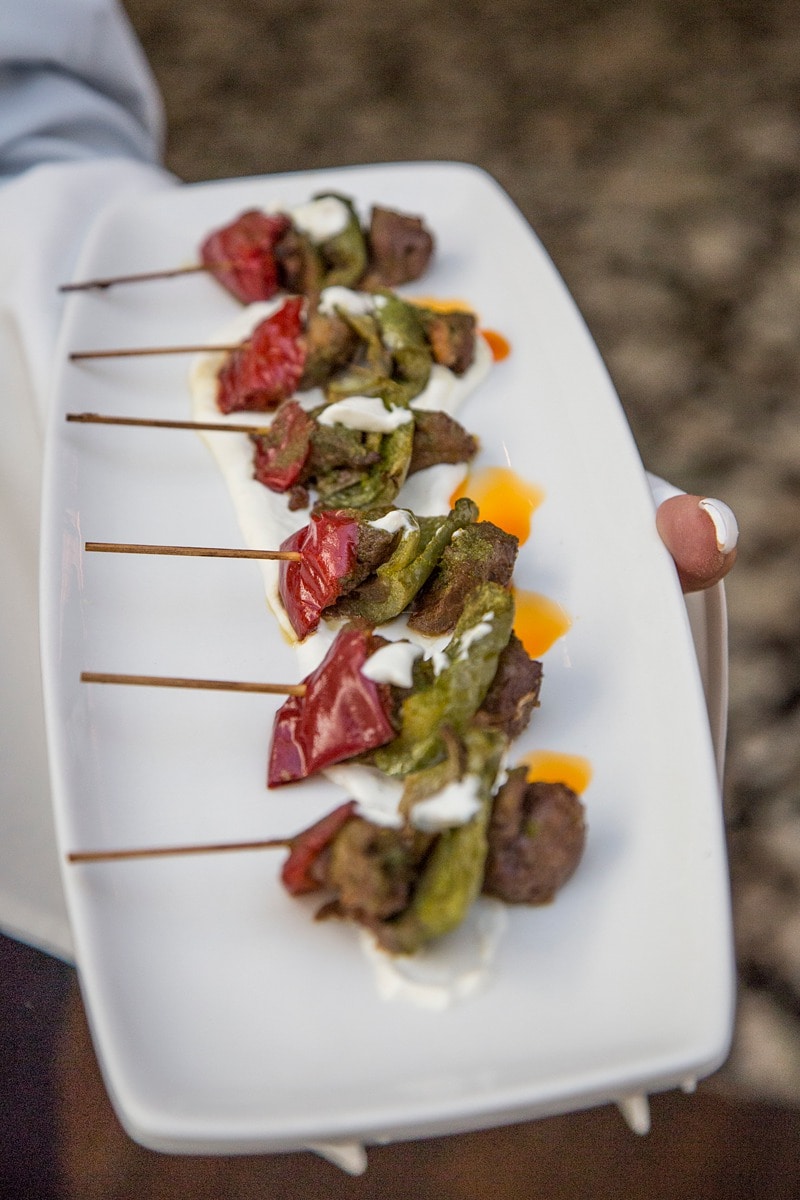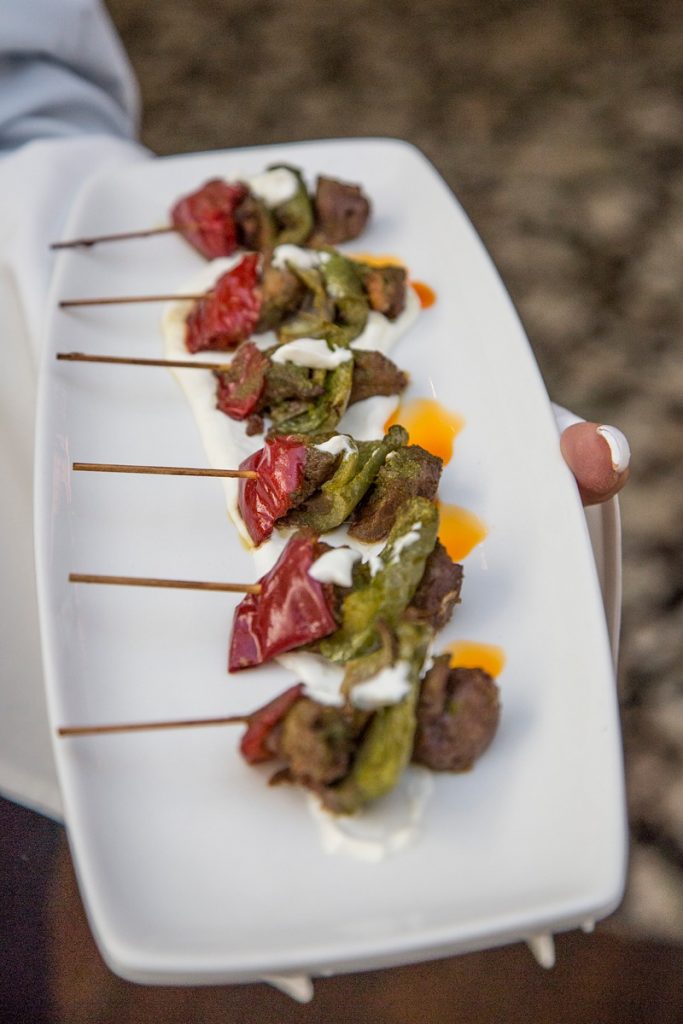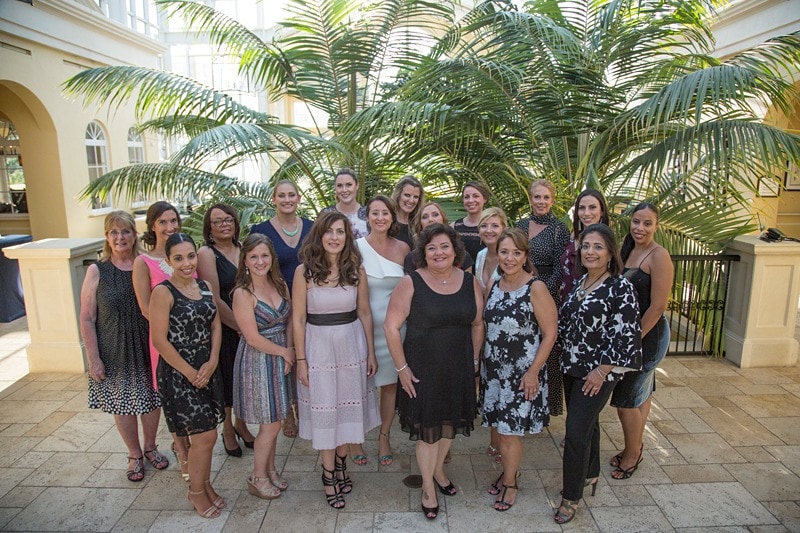 I'm so grateful that I had the opportunity to visit Hammock Beach Resort and show you all they have to offer. This resort has any and everything you could ever want or need out of a destination wedding venue. When you step onto their grounds you're in for a world-class experience – the food, the staff, the amenities, and that view were all absolutely amazing!
Photo Credit: Ocean Video Photography