If you're choosing to elope, I think that I can safely assume you're a bit less traditional than the average bride and groom-to-be. I admire couples who embrace the opportunity to really tie the knot their way, so I applaud you. Long gone are the days where eloping meant a couple was running away, in secret, possibly against their family's wishes, to partake in a modest ceremony just for the sake of "making it official."
Couples are more empowered than ever to make their commitment to each other however they want, wherever they want, amongst anyone they want. Whether you're getting hitched spontaneously, or simply want to escape the traditional norms of a huge, hometown wedding, eloping in a different city is ALL FUN and should be treated as such.
Today's styled shoot is full of inspiration that will show you just how special an elopement can be, and how the act of giving a meaningful gift can crank up the intimacy level to a 10.
I'm going to open this gallery with my favorite part of the day – because any time a couple can deviate from tradition and really open my mind to something fabulous, I have to share. I LOVE the idea of a joint his-and-hers "getting ready space."
This pre-wedding setting is the perfect time to exchange gifts and express to the special people in your life just how much they mean to you. Sure, on your wedding day you're already giving the gift of your love and commitment… but a little-added bling never hurt! That's why this bride chose to surprise her groom and Maid of Honor with something that represented her endless love. They are the two most important people to her on her wedding day, so she presented each with a gorgeous luxury Movado watch from Kay Jewelers as a symbol of their timeless bond.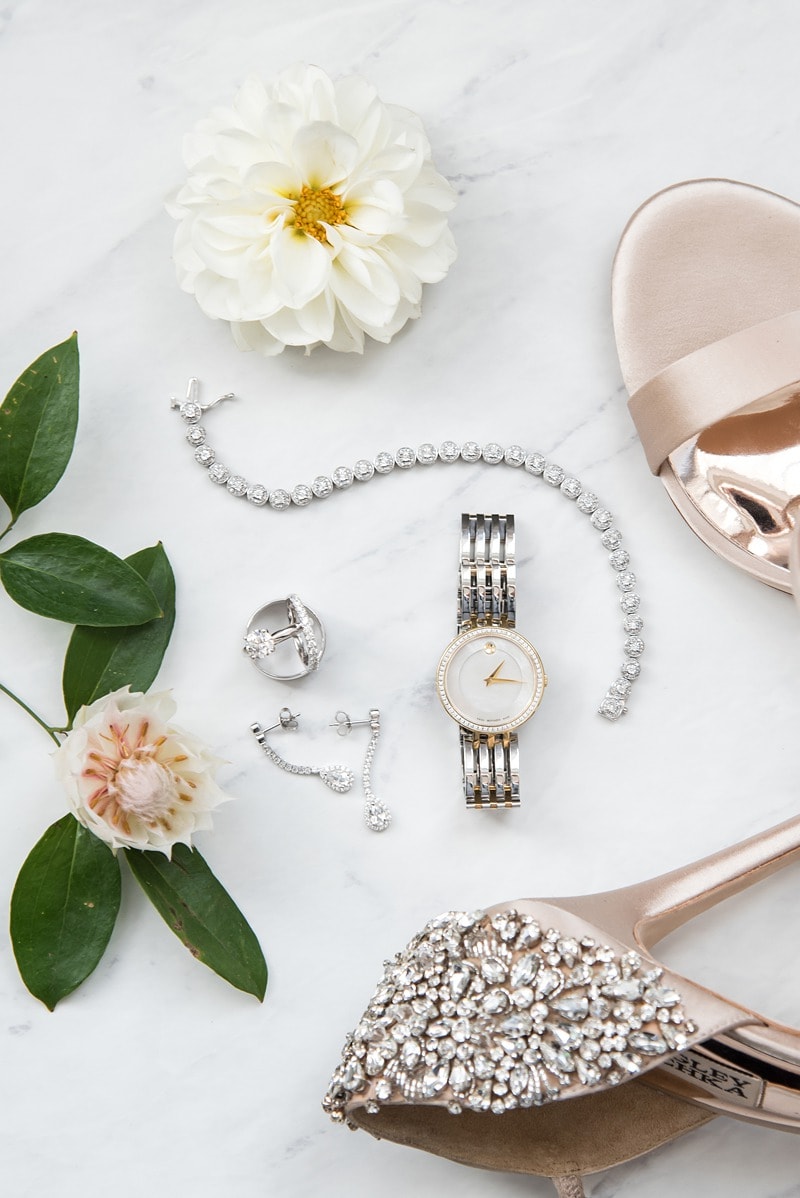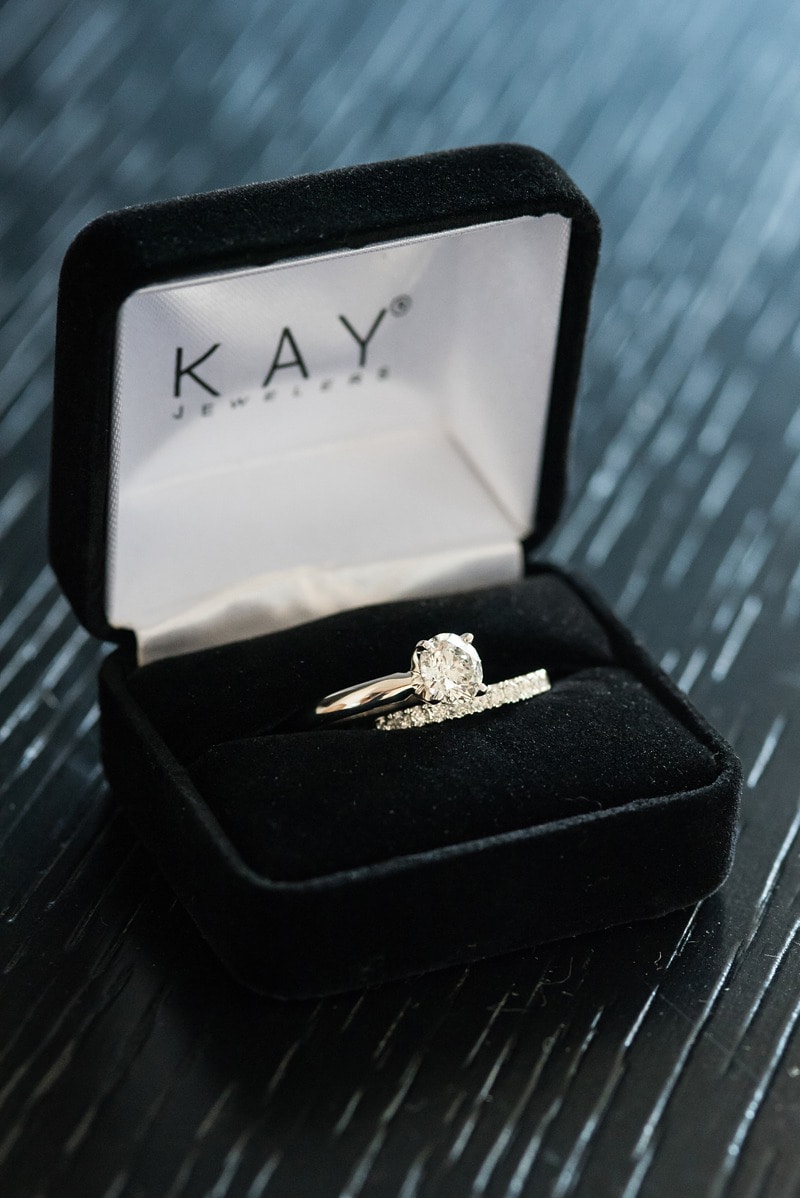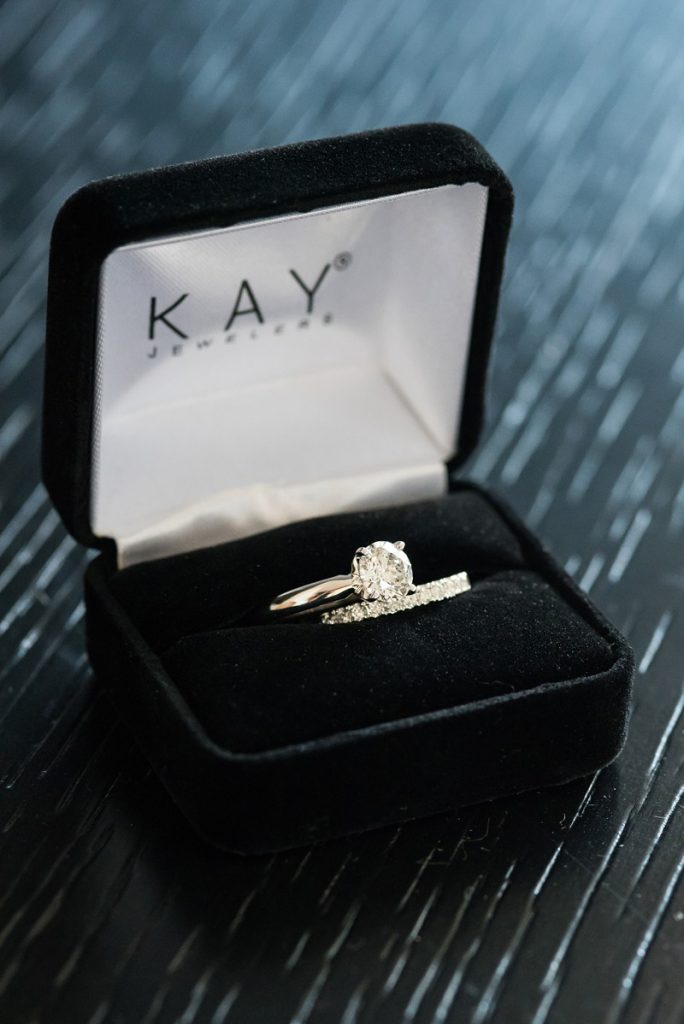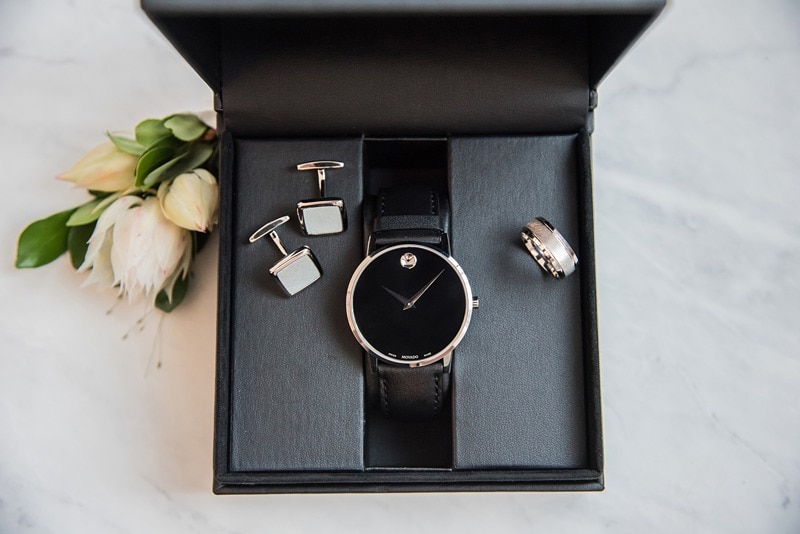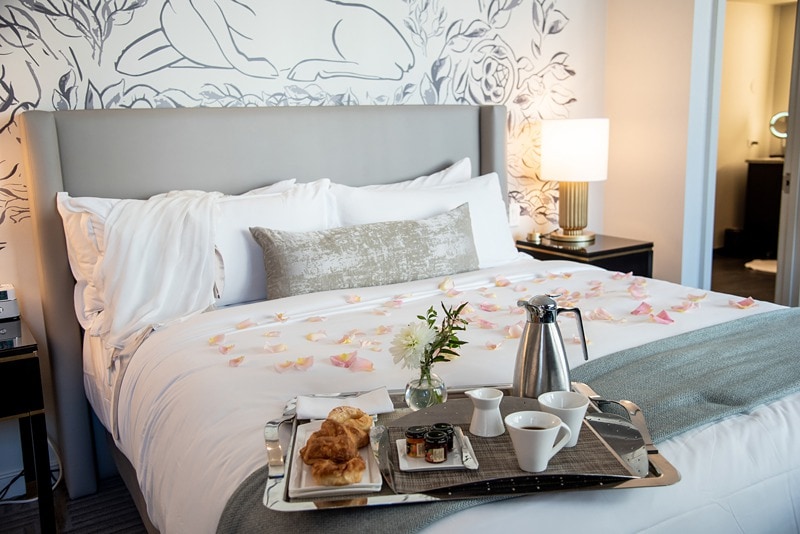 Traditionally, the groom will either not see the bride until she walks down the aisle, or in recent years until they do their "first look" just before the ceremony. But I challenge you to consider taking it a step further because I think we can all agree that the pre-wedding getting ready party is almost as fun as the reception. Getting pampered in comfy robes, listening to your favorite jams, drinking champagne… And why can't couples enjoy that time together? **crickets** This idea is especially relevant for couples who elope and either don't invite anyone or bring along just a handful of their closest people. Getting ready alone is b-o-r-i-n-g.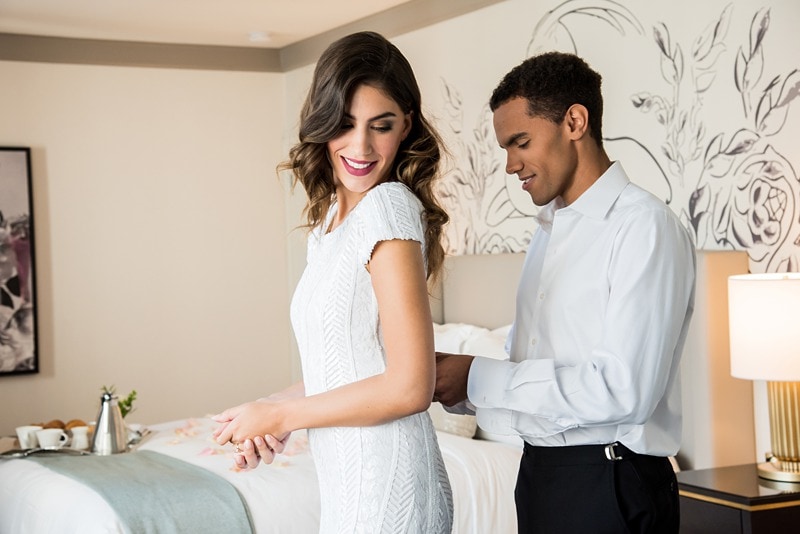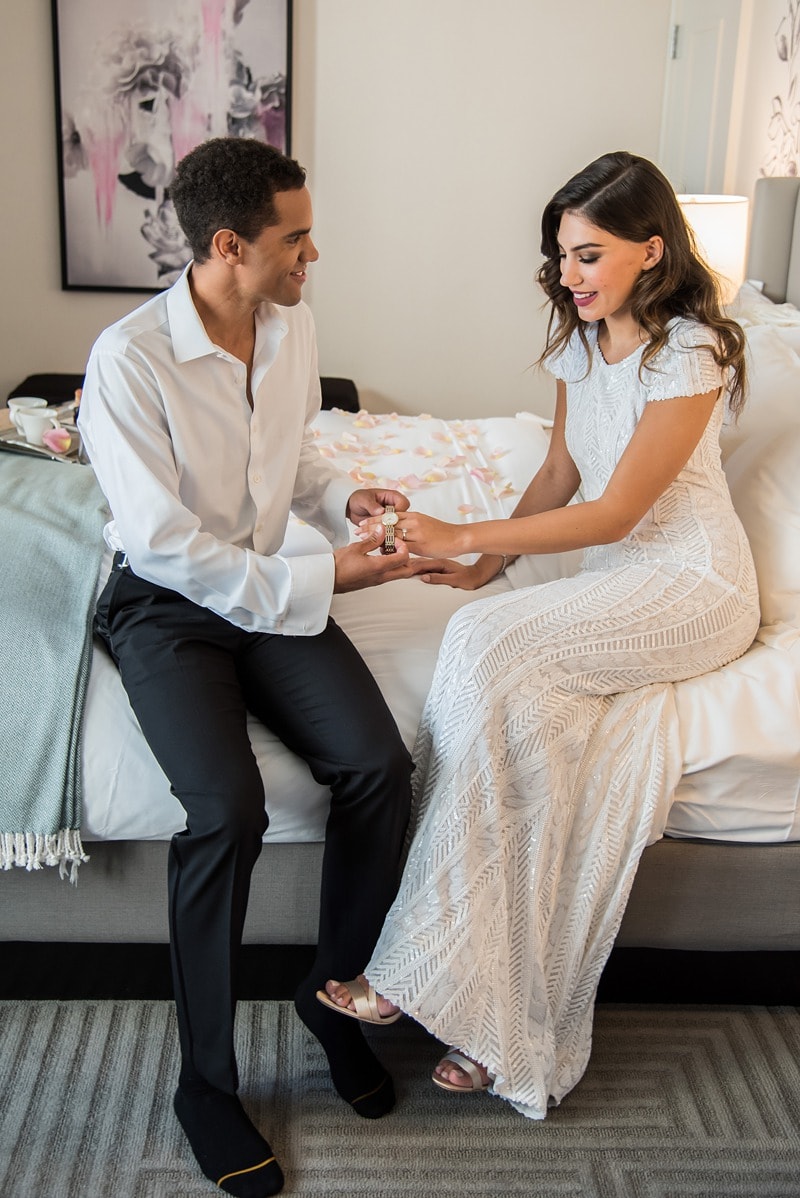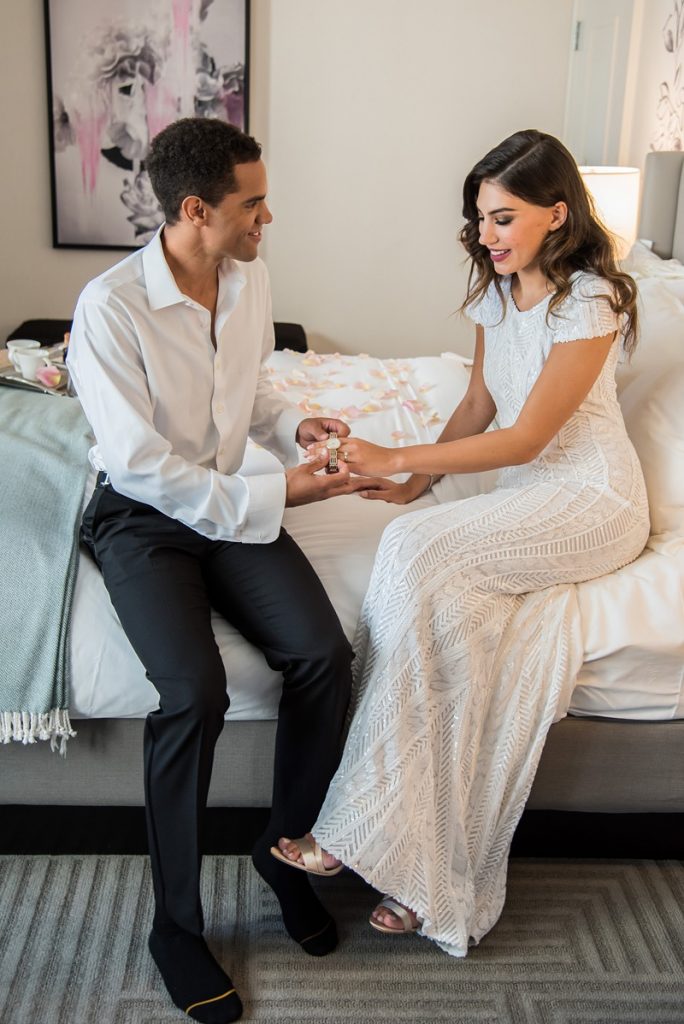 I love this bride's thought process behind her choice of the Museum watch for her man – it was a way to offer him a heritage piece they can potentially be passed down to their children one day. But something tells me he'll hold onto this piece for himself for a while though – because just look at it! Gorgeous leather, sapphire, quartz… it's just sexy.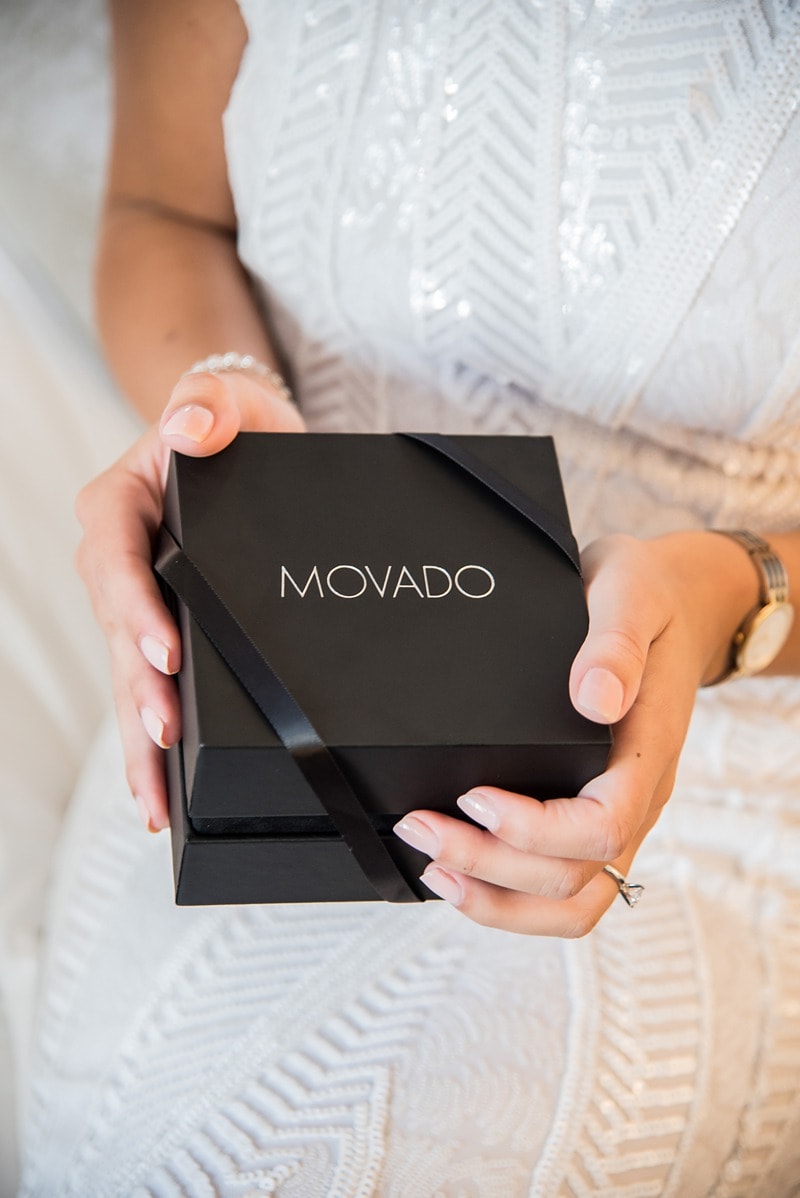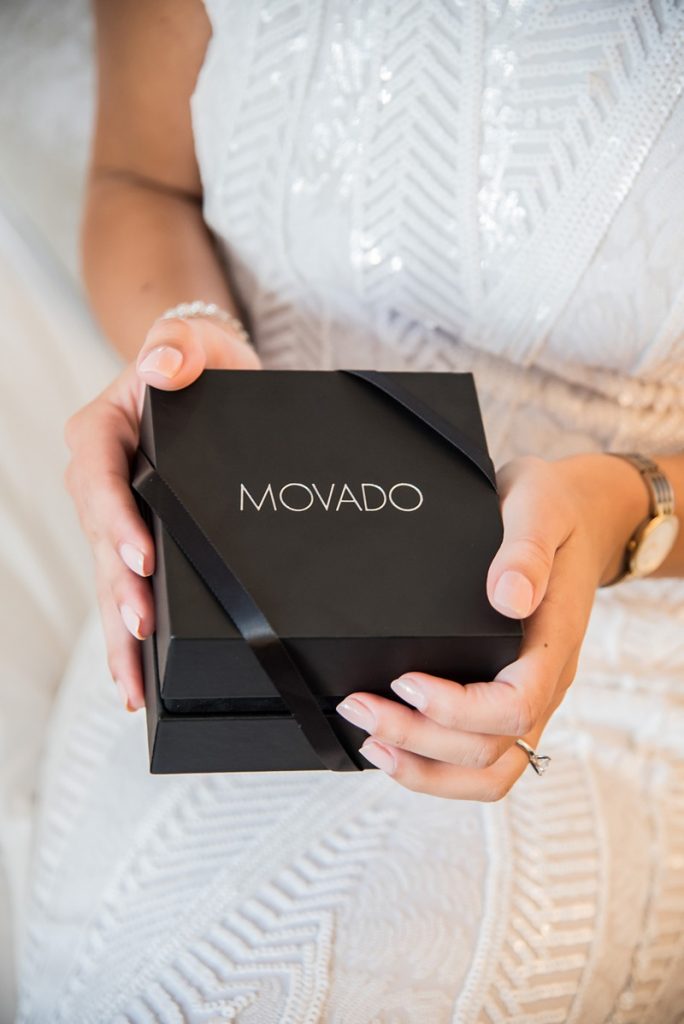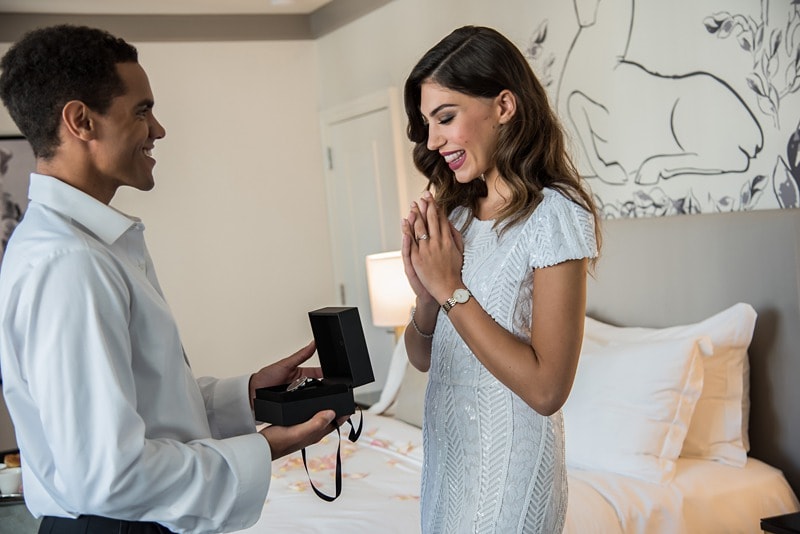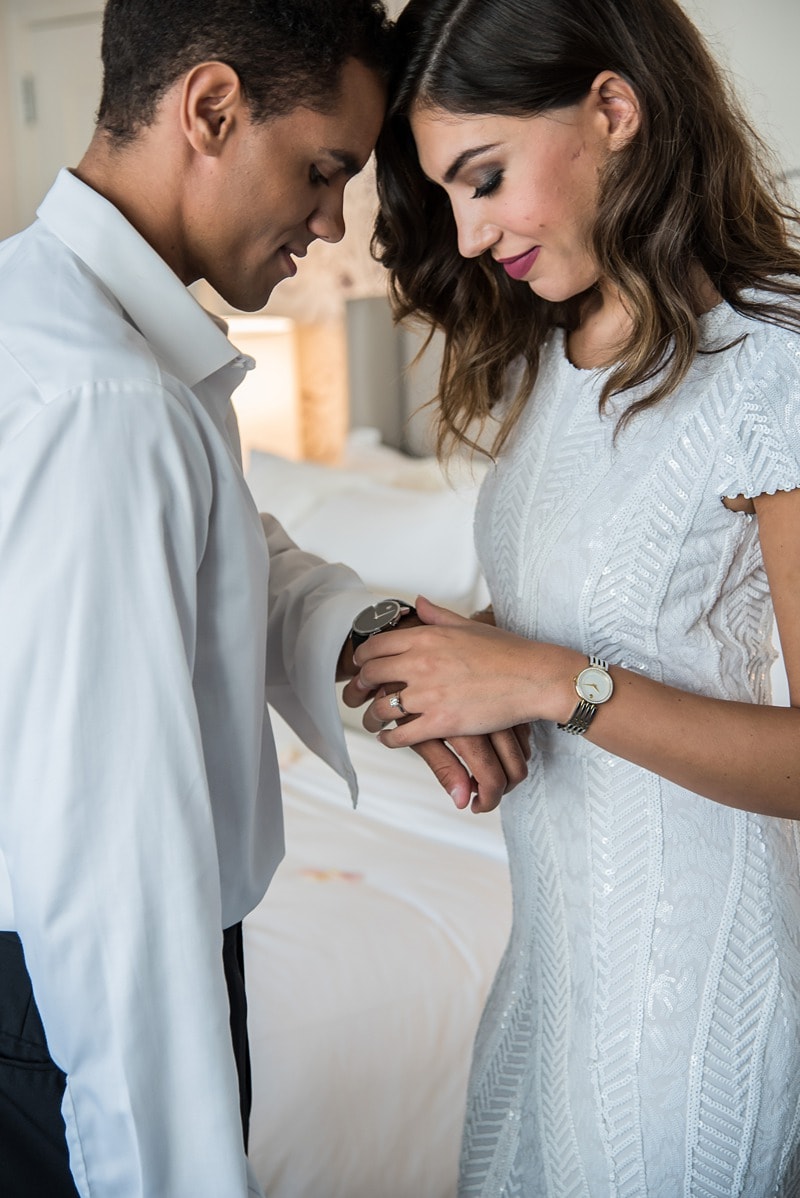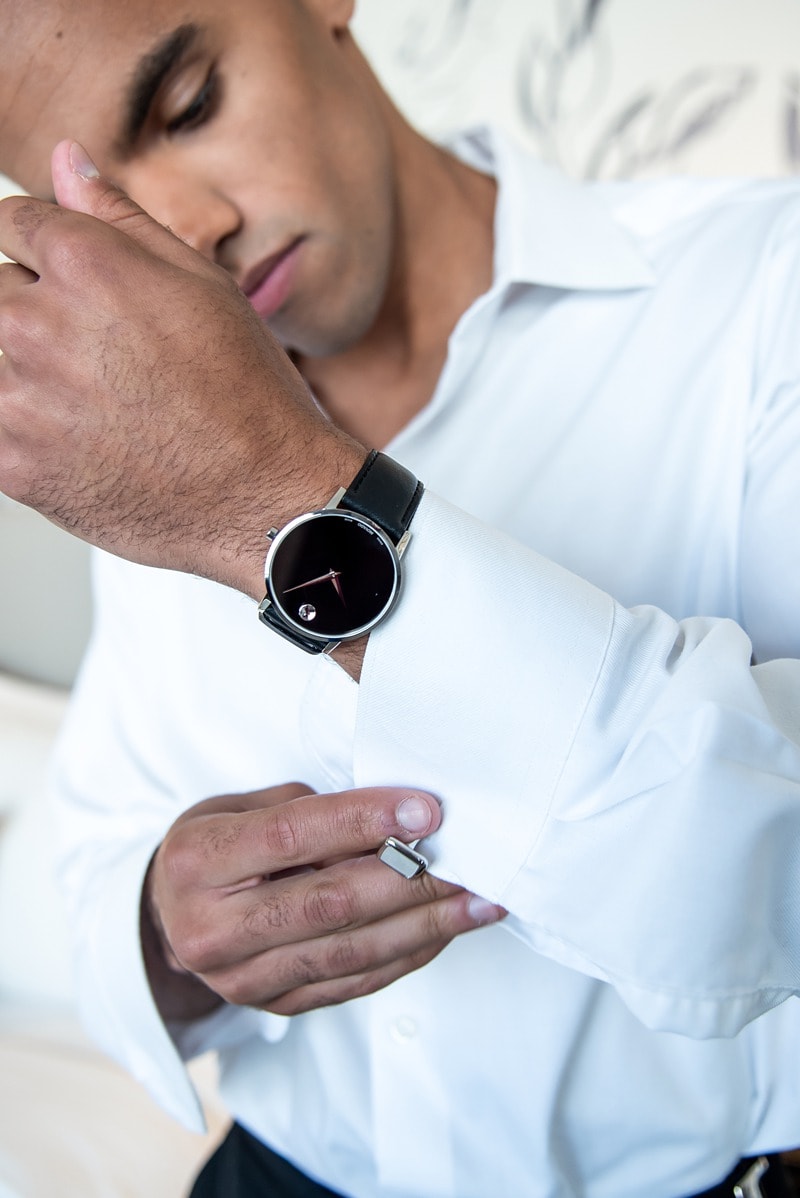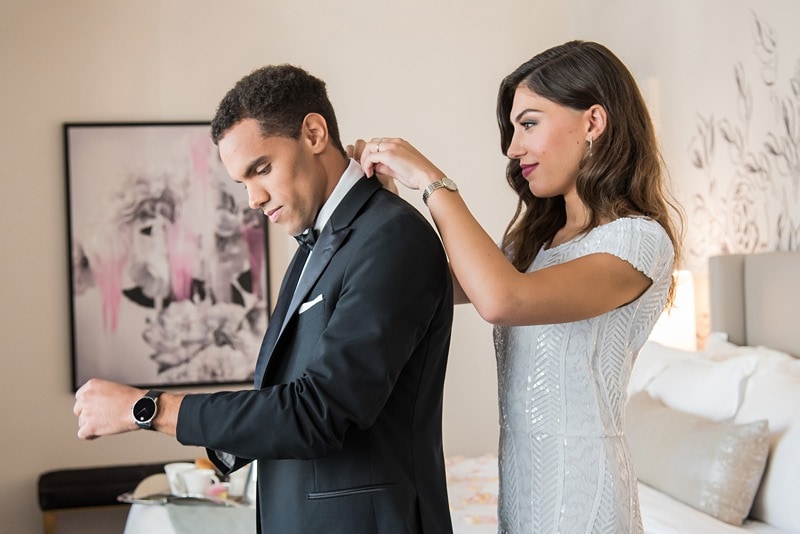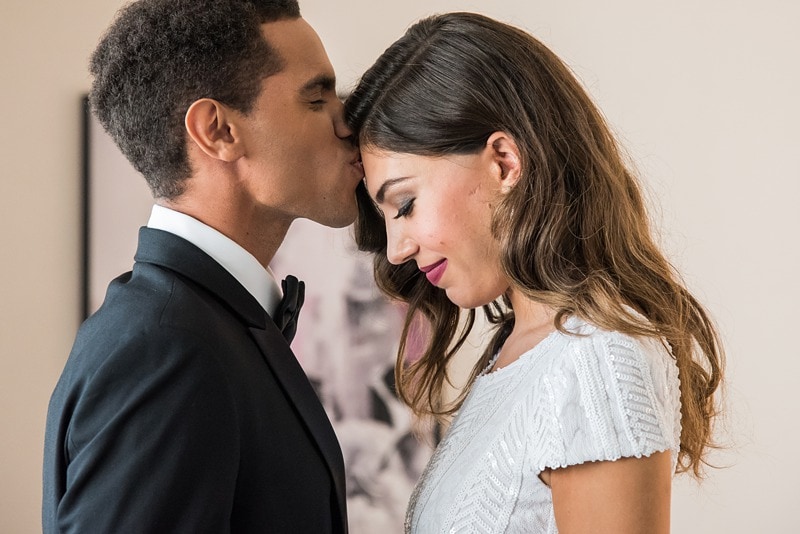 I'm an absolute sucker for rose gold, so I'm going to just flat out say I'm jealous of the Maid of Honor's gift. So pretty! The act of giving is an opportunity to establish significance in an event, a place in time or a memory. These beautiful Movado watches were perfect in this setting because as time goes on, her groom and Maid of Honor will continue to remember a significant point in time when they received it. And no matter the day or time, when they look down at their wrist, they'll immediately be whisked away by memories of a beautiful day full of love.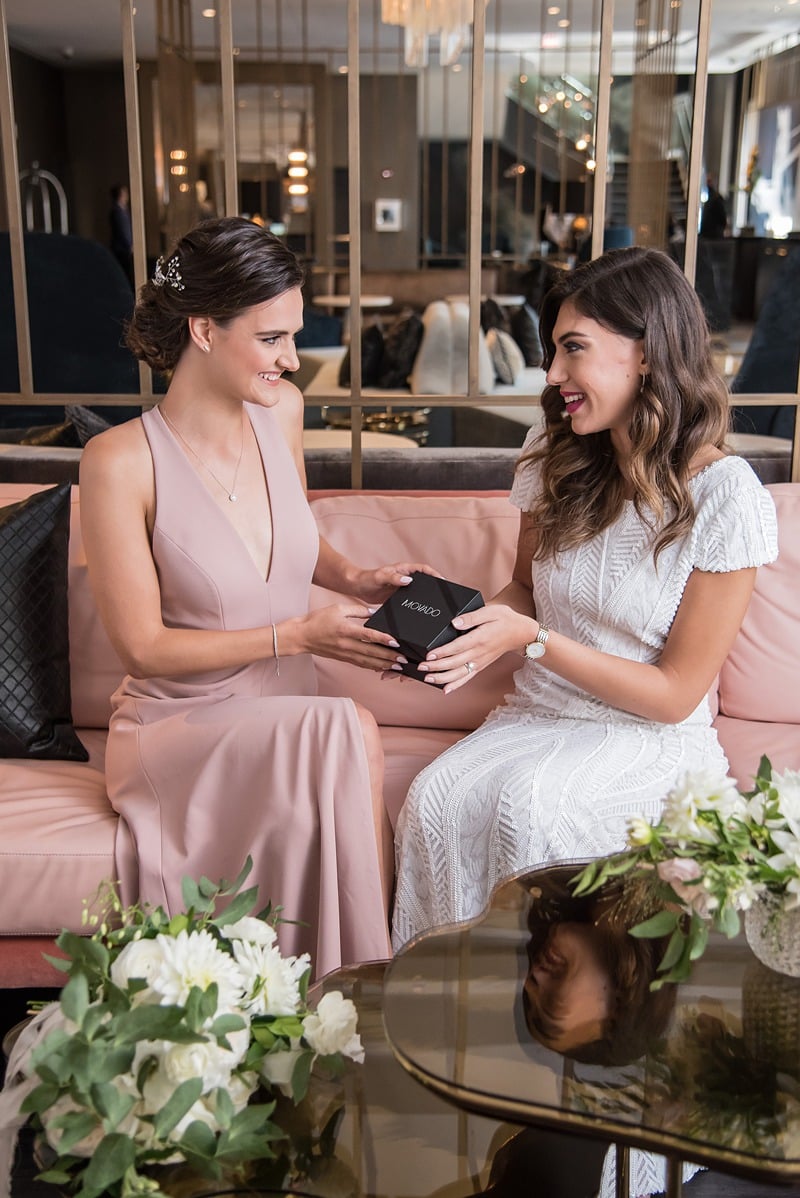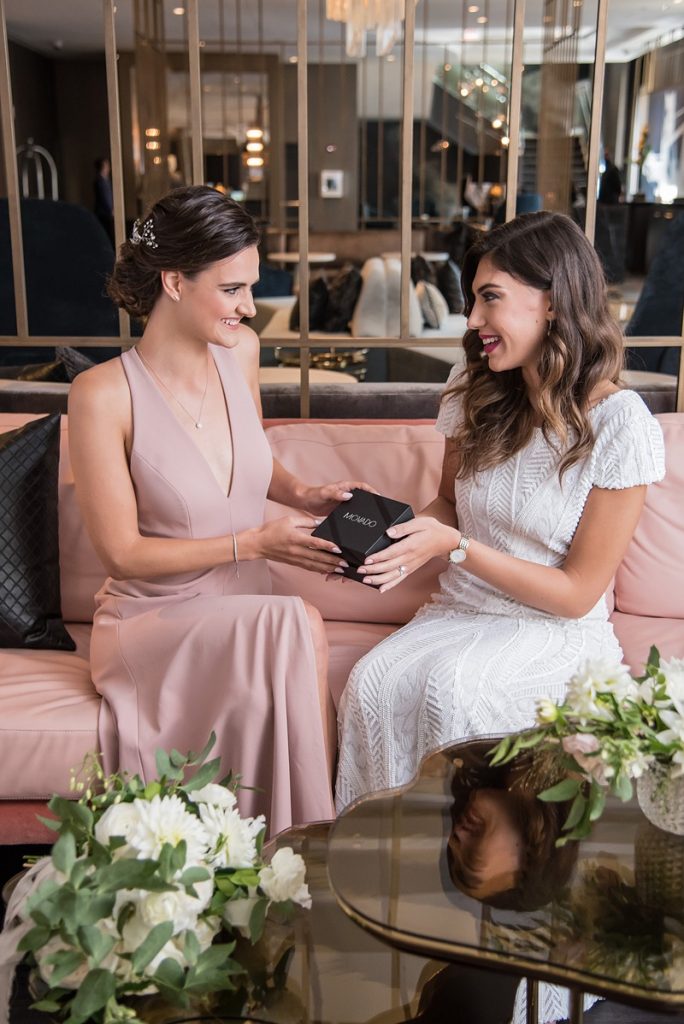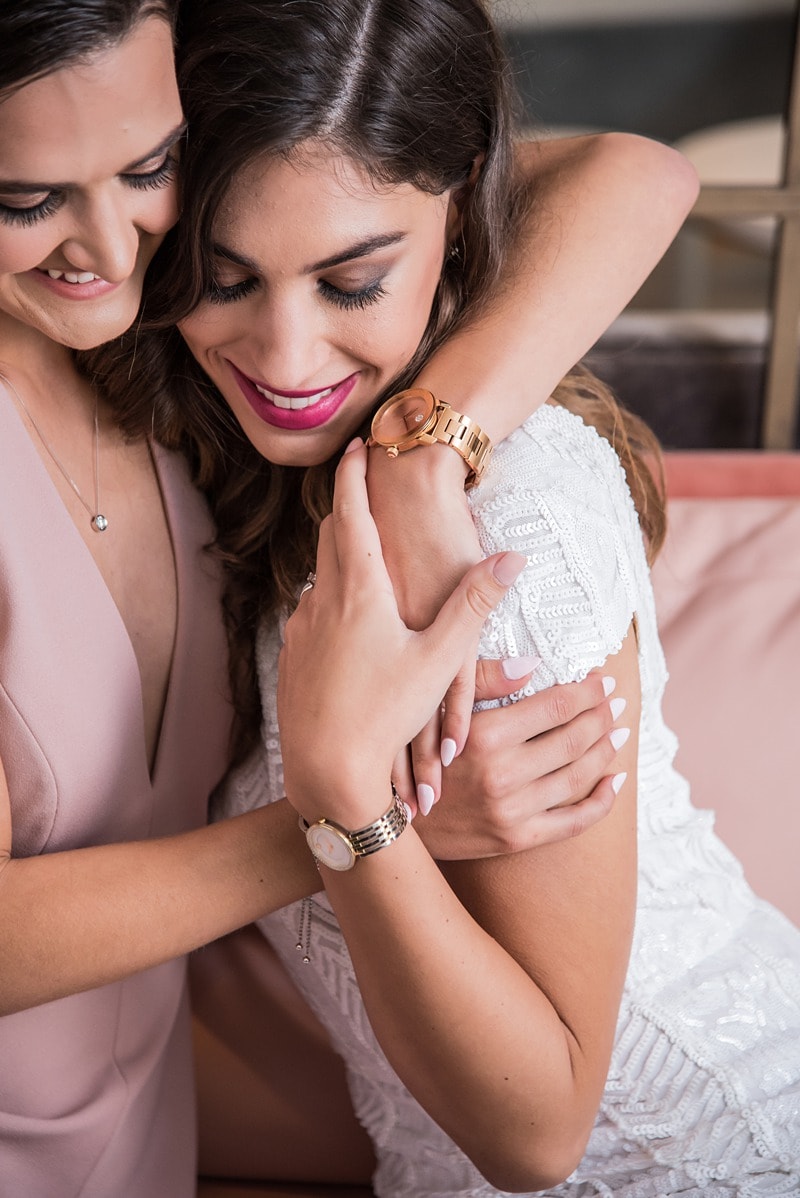 If you're giving gorgeous jewelry on your wedding day, you need a luxurious setting to go along with it. So, let's not fail to mention how incredible The Gwen is as a venue for intimate affairs. The group enjoyed their night on the private rooftop, while they shared champagne toasts and savored a private candlelight dinner.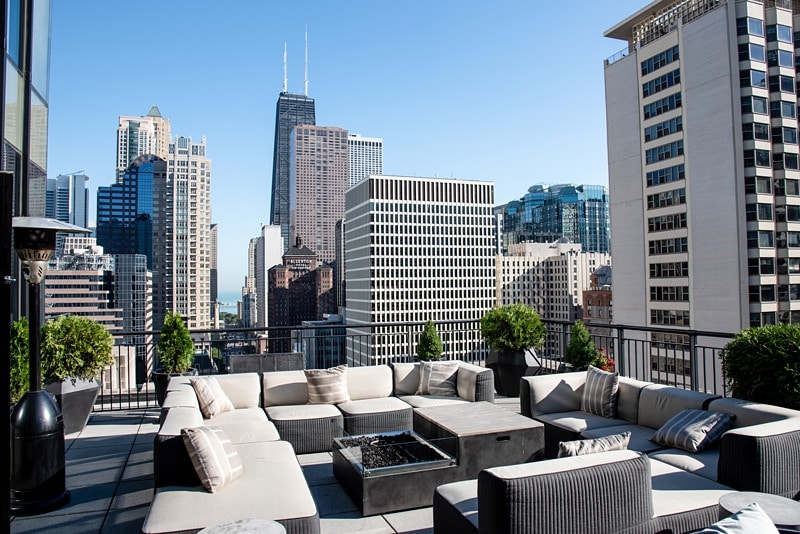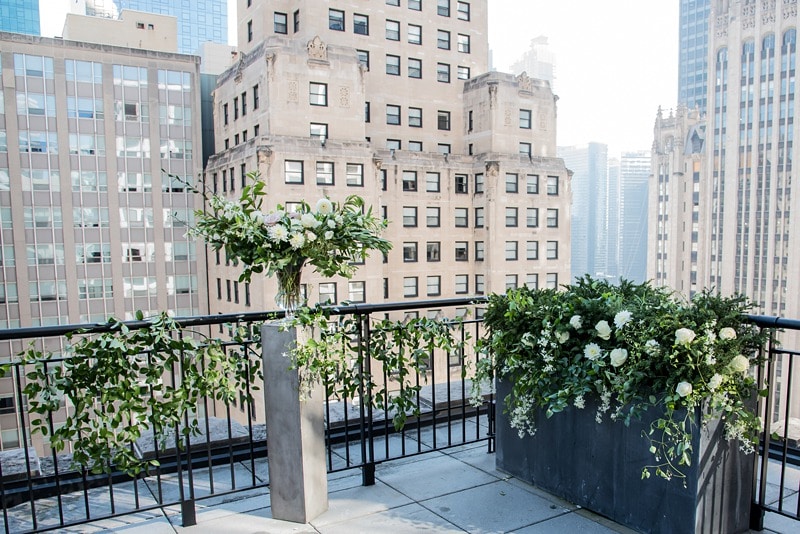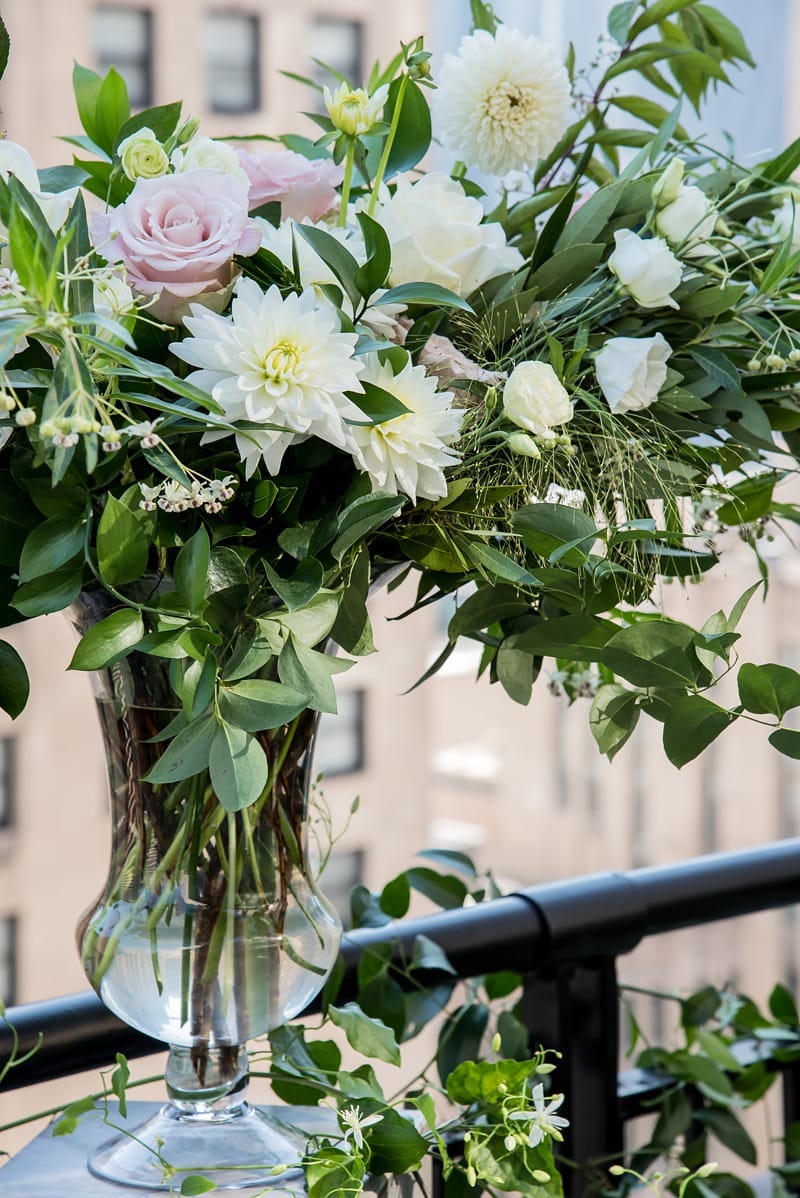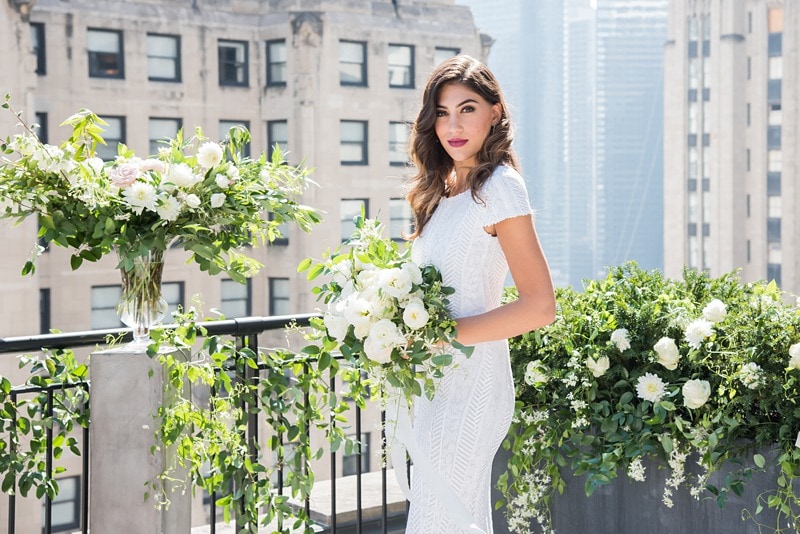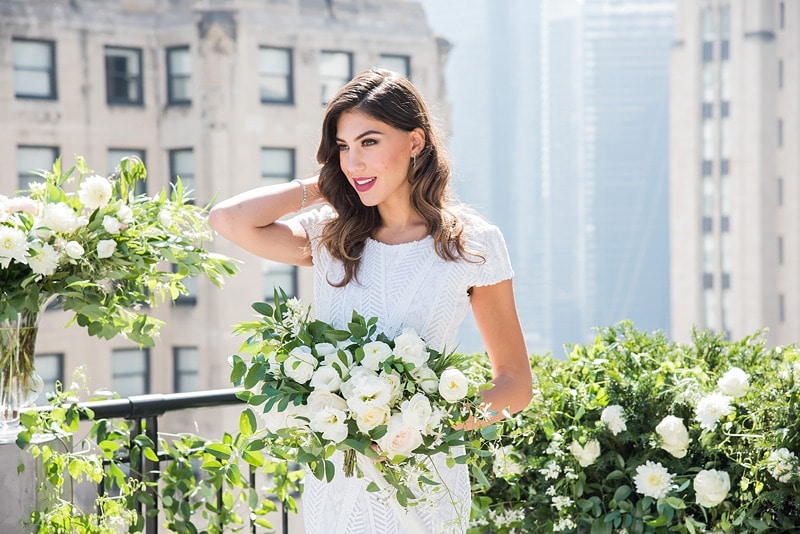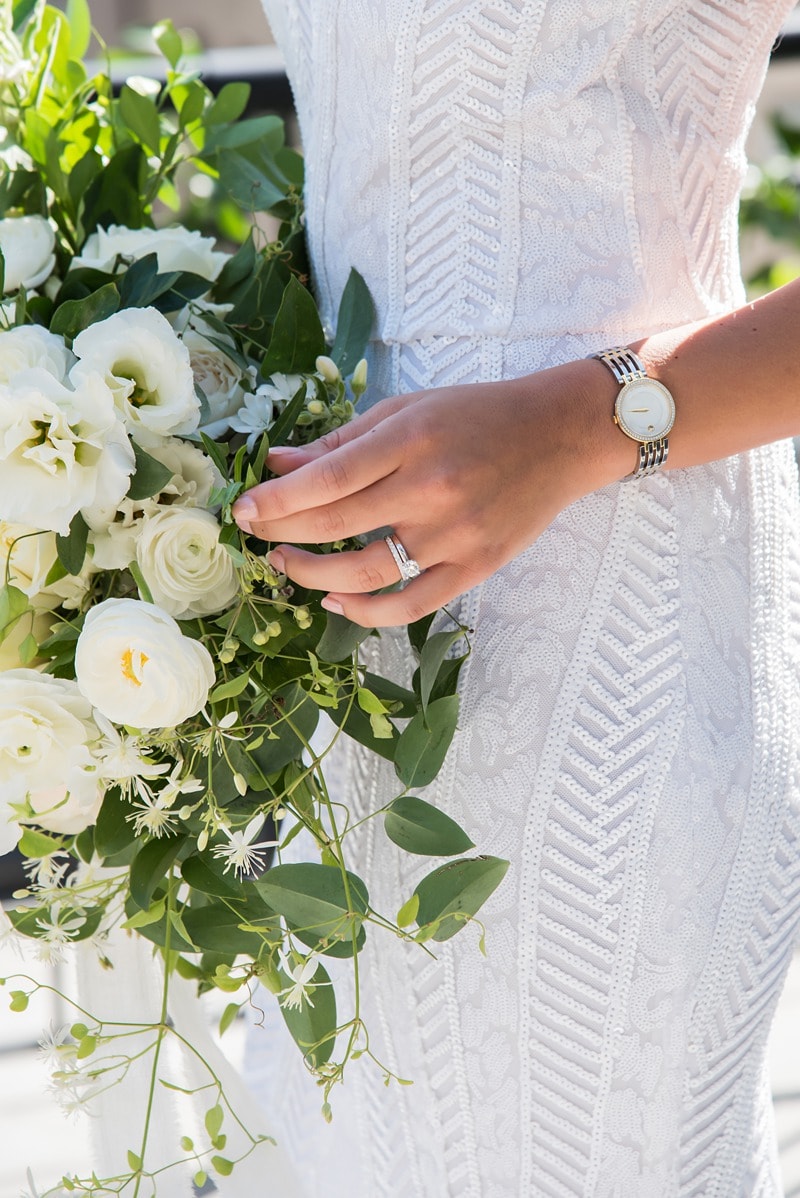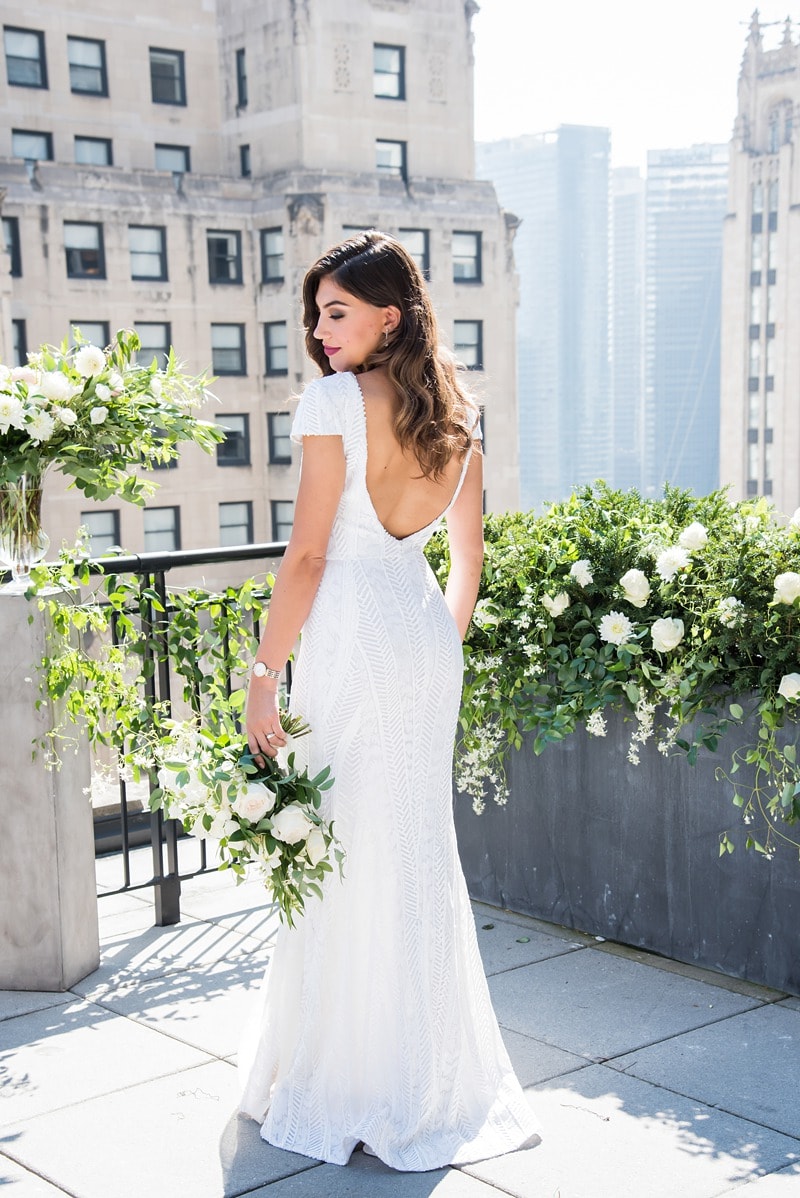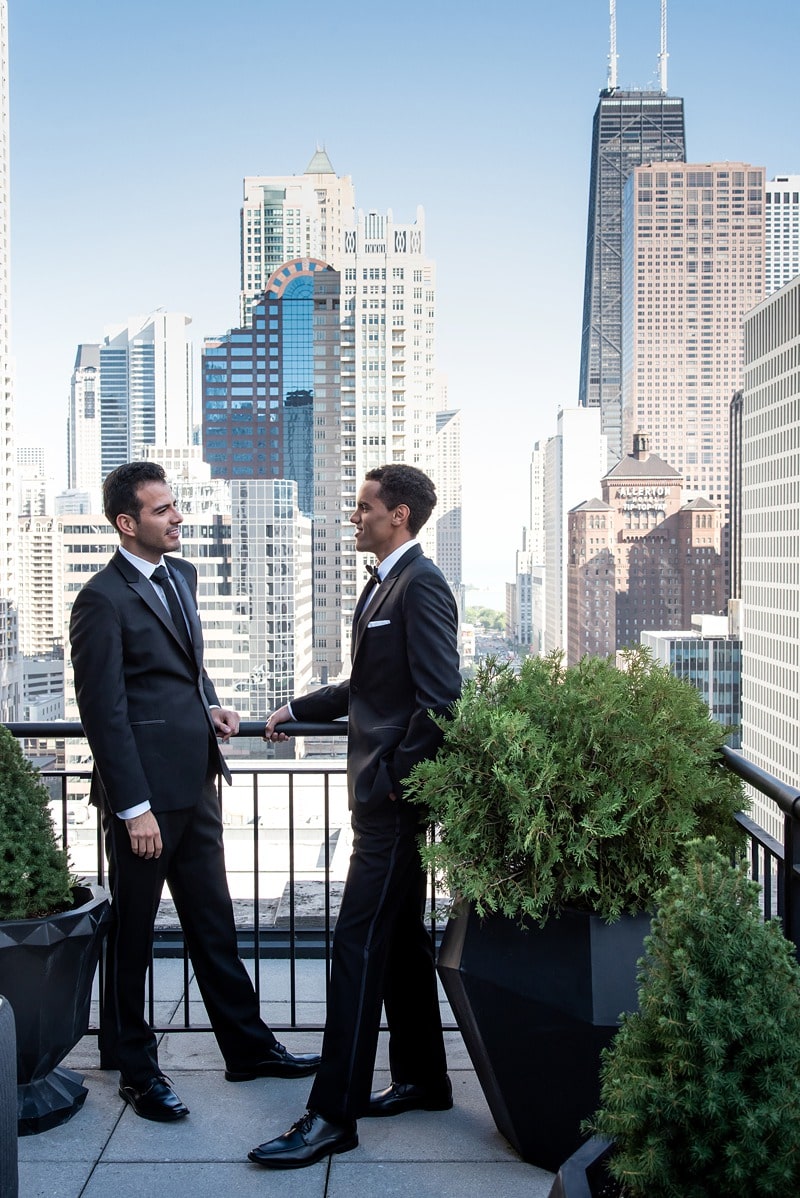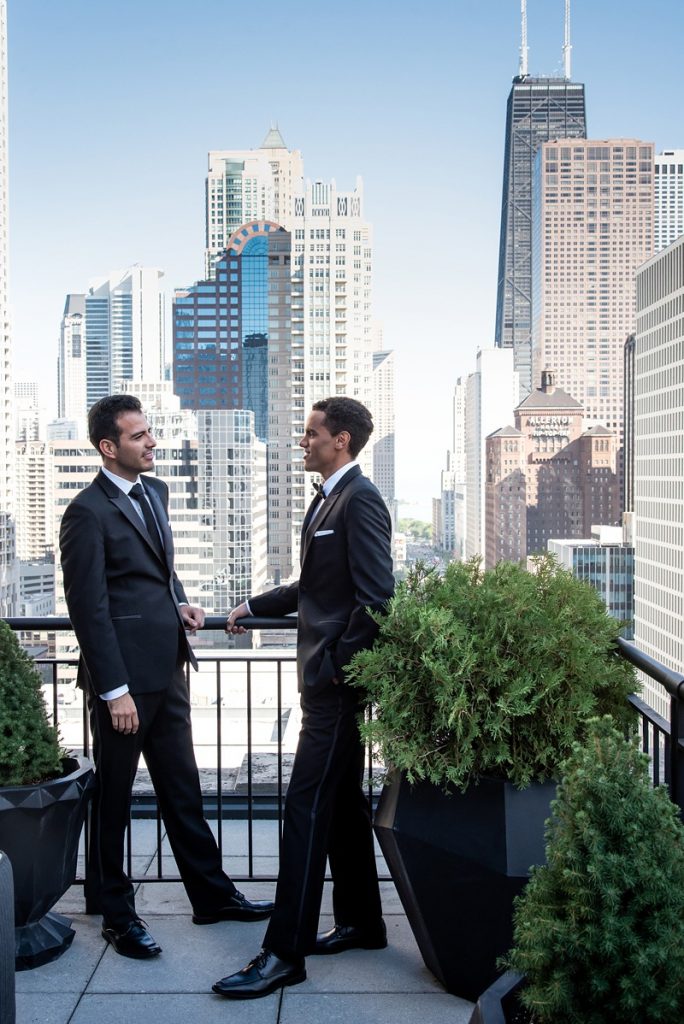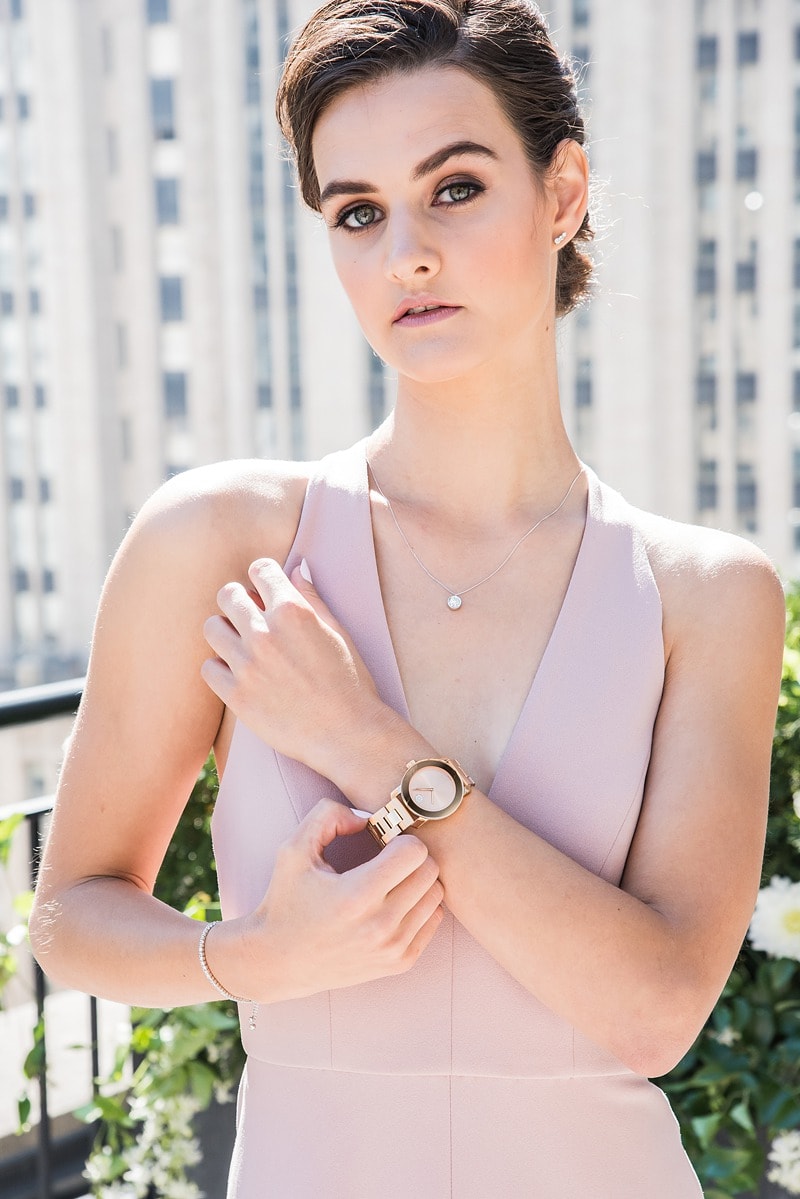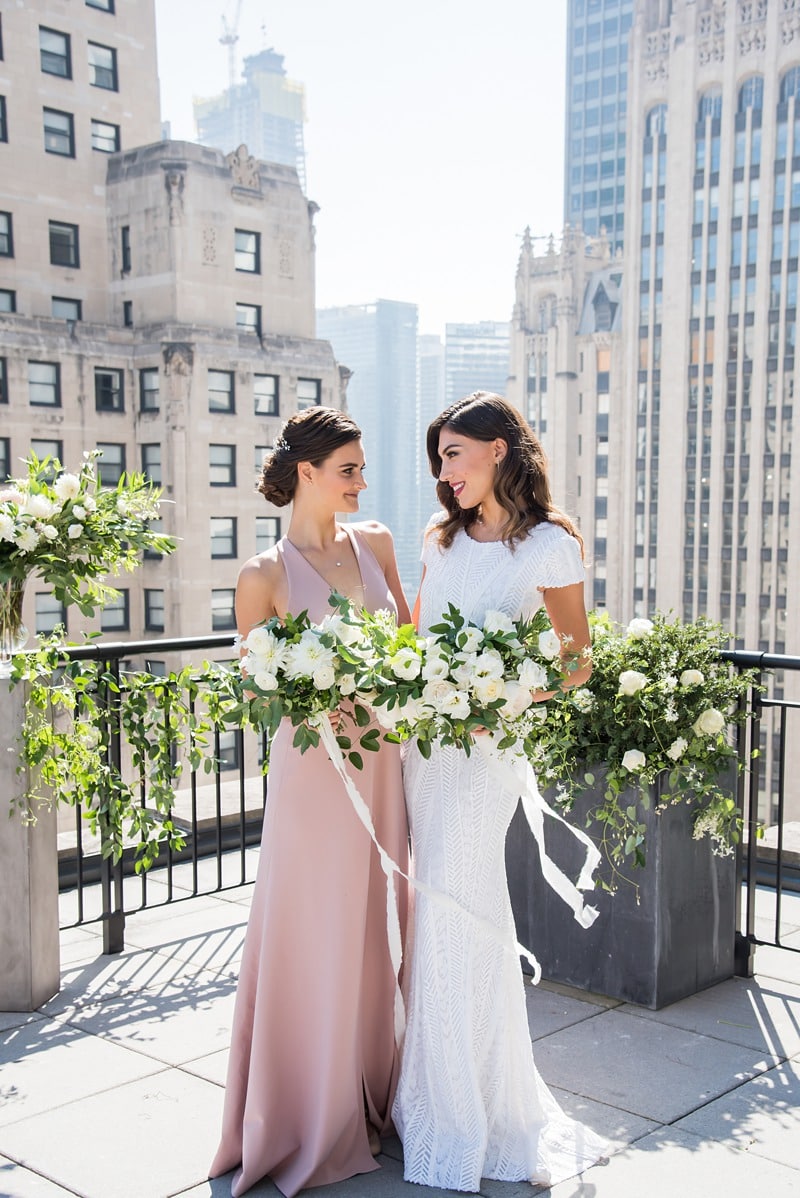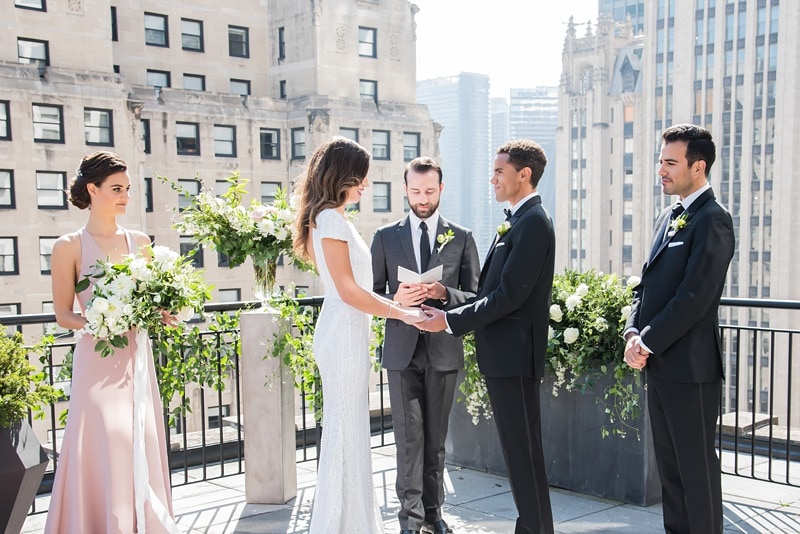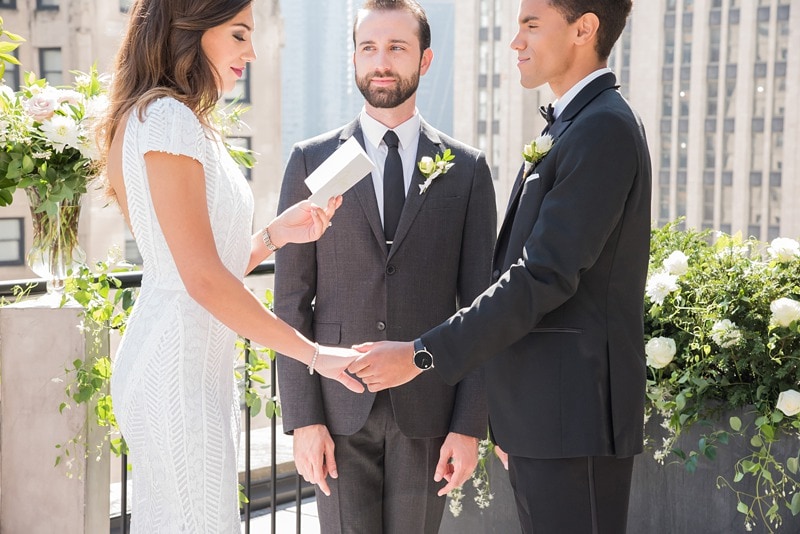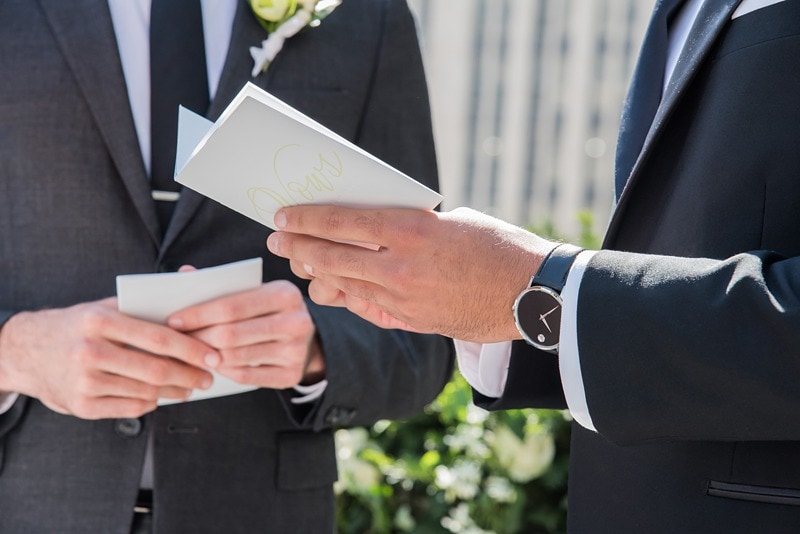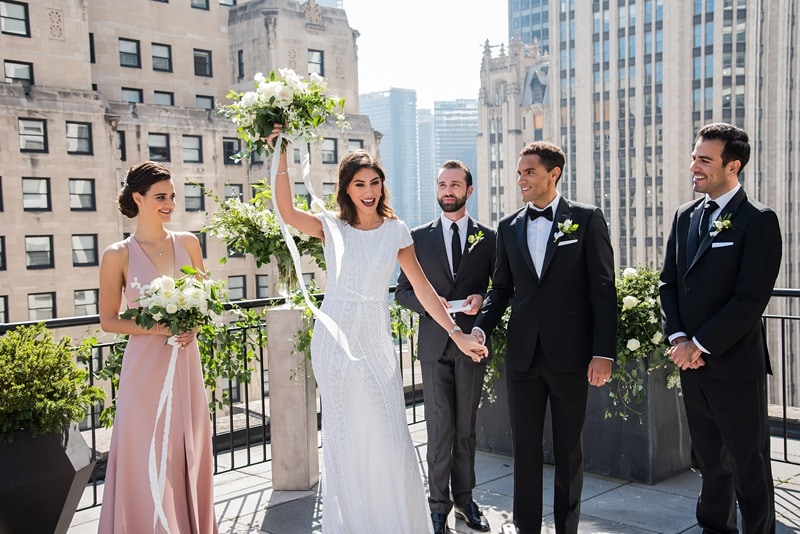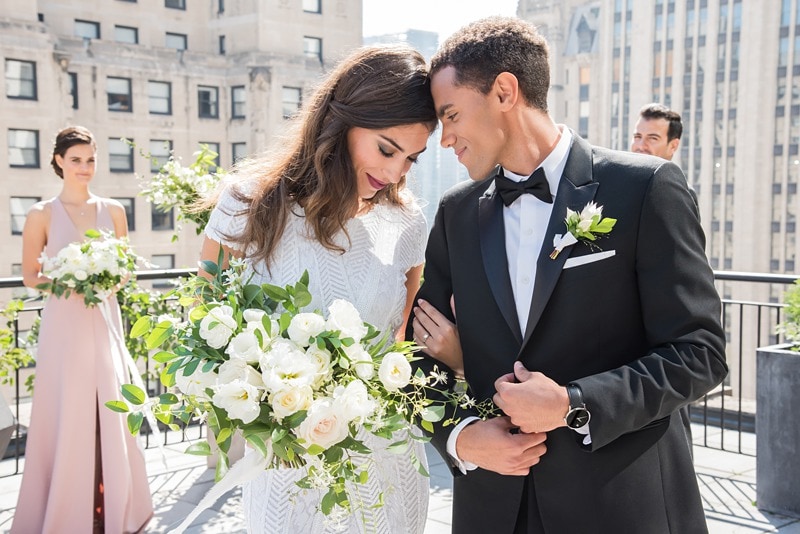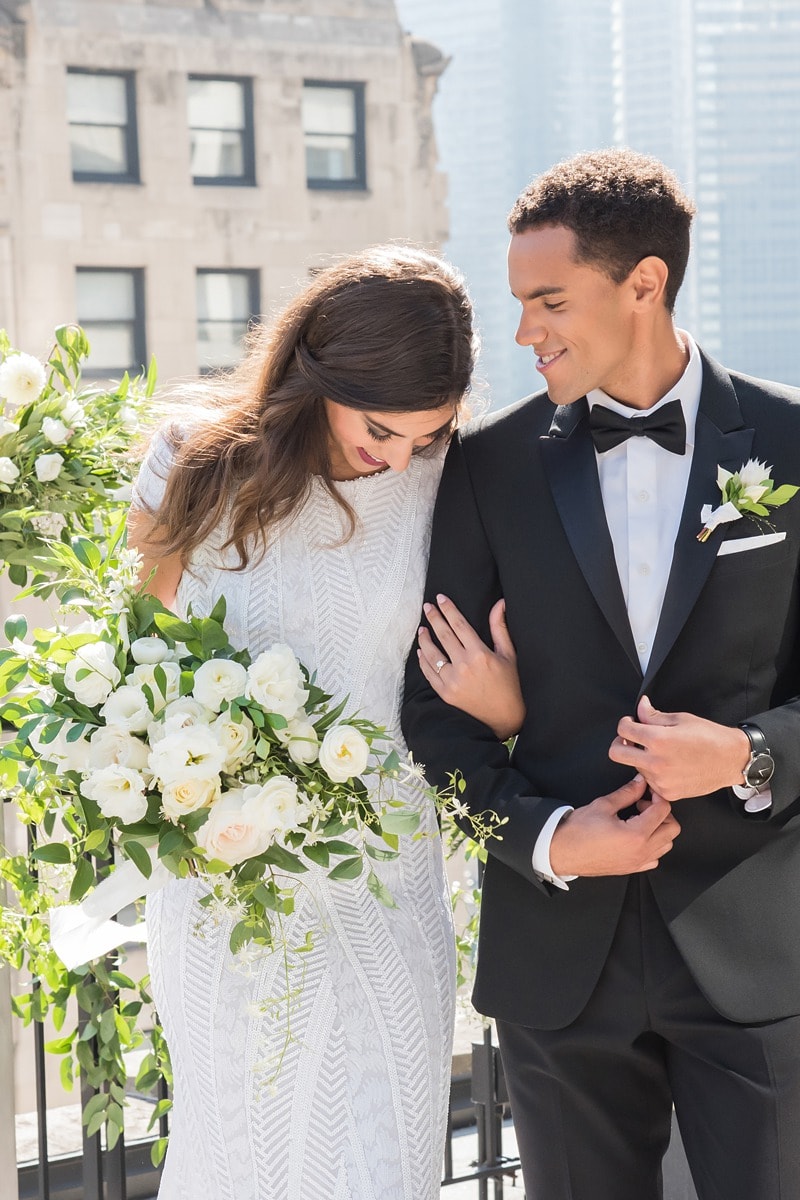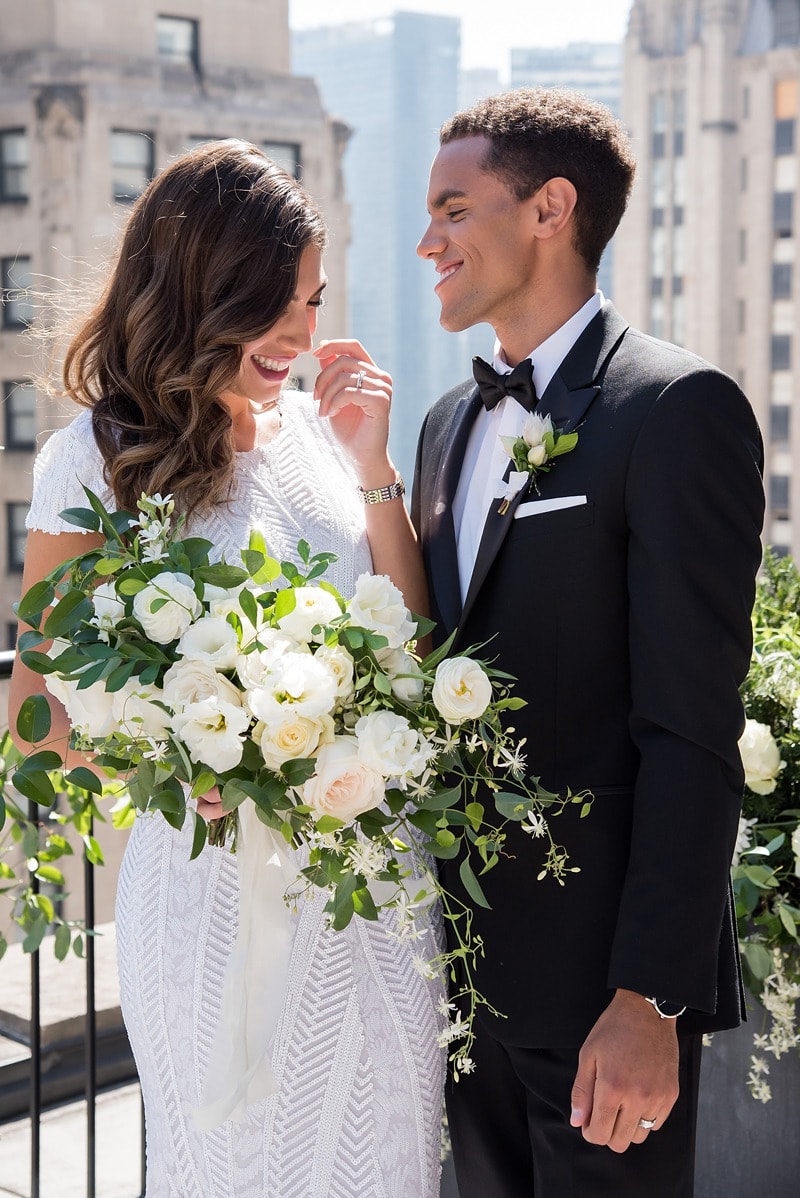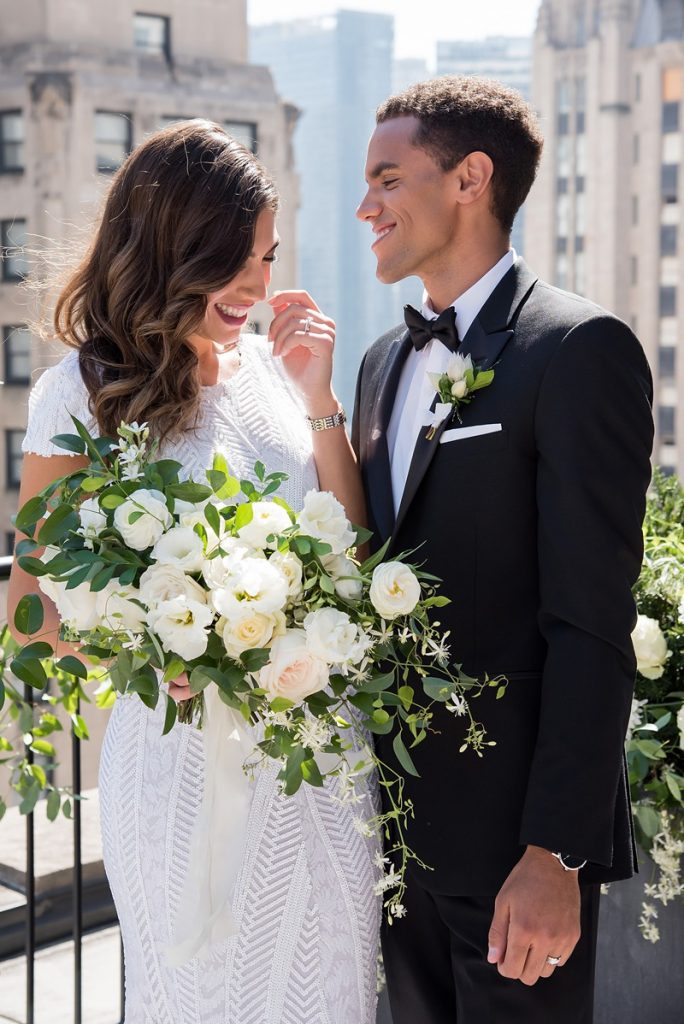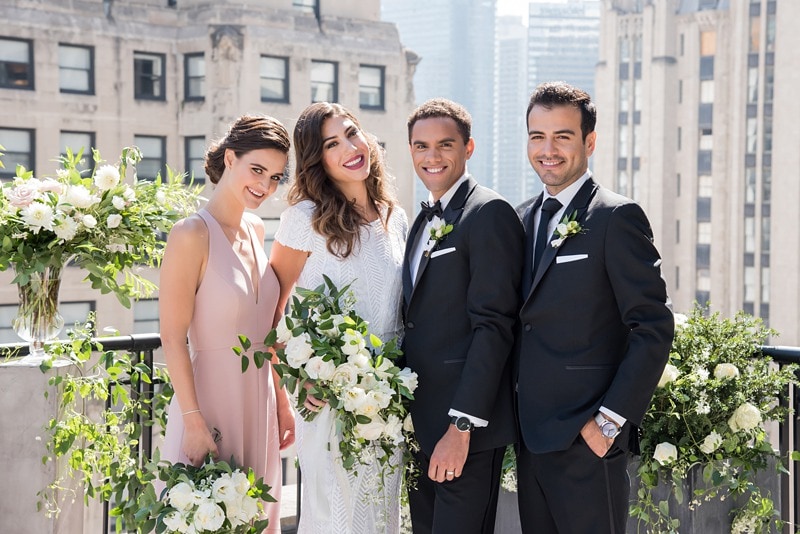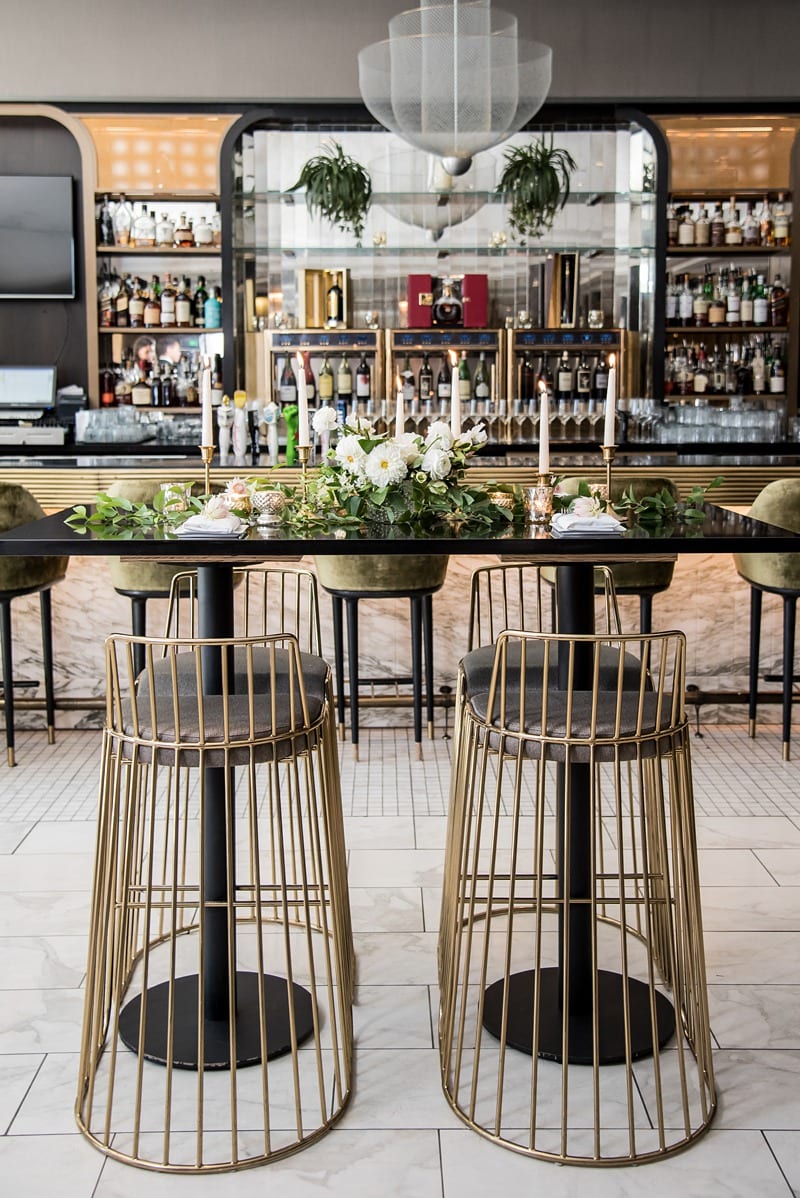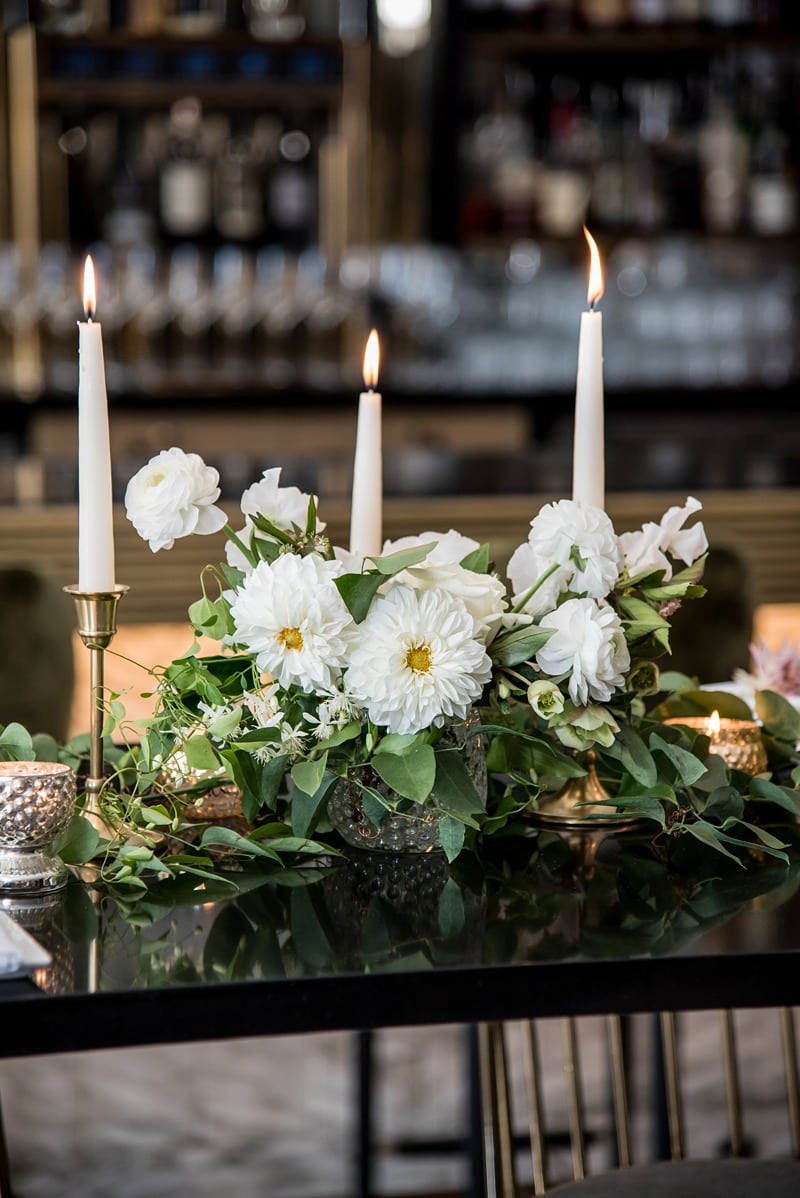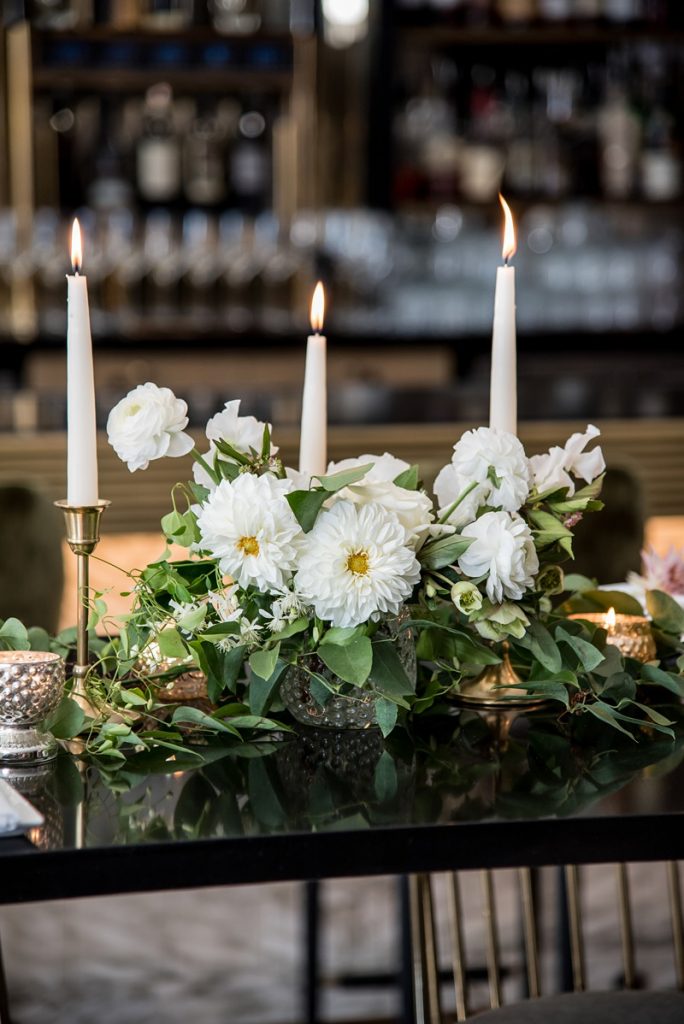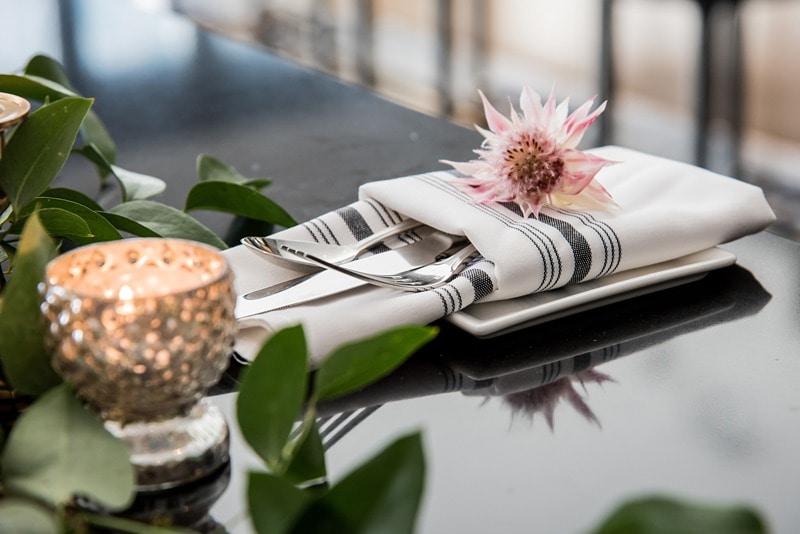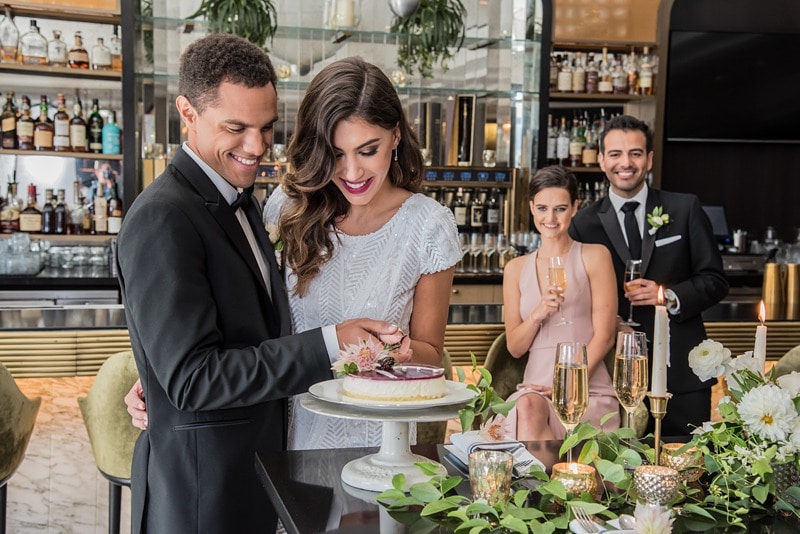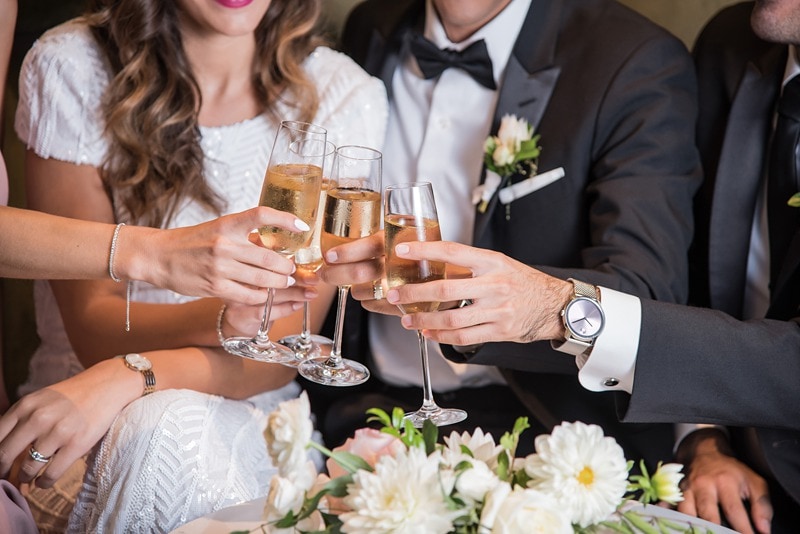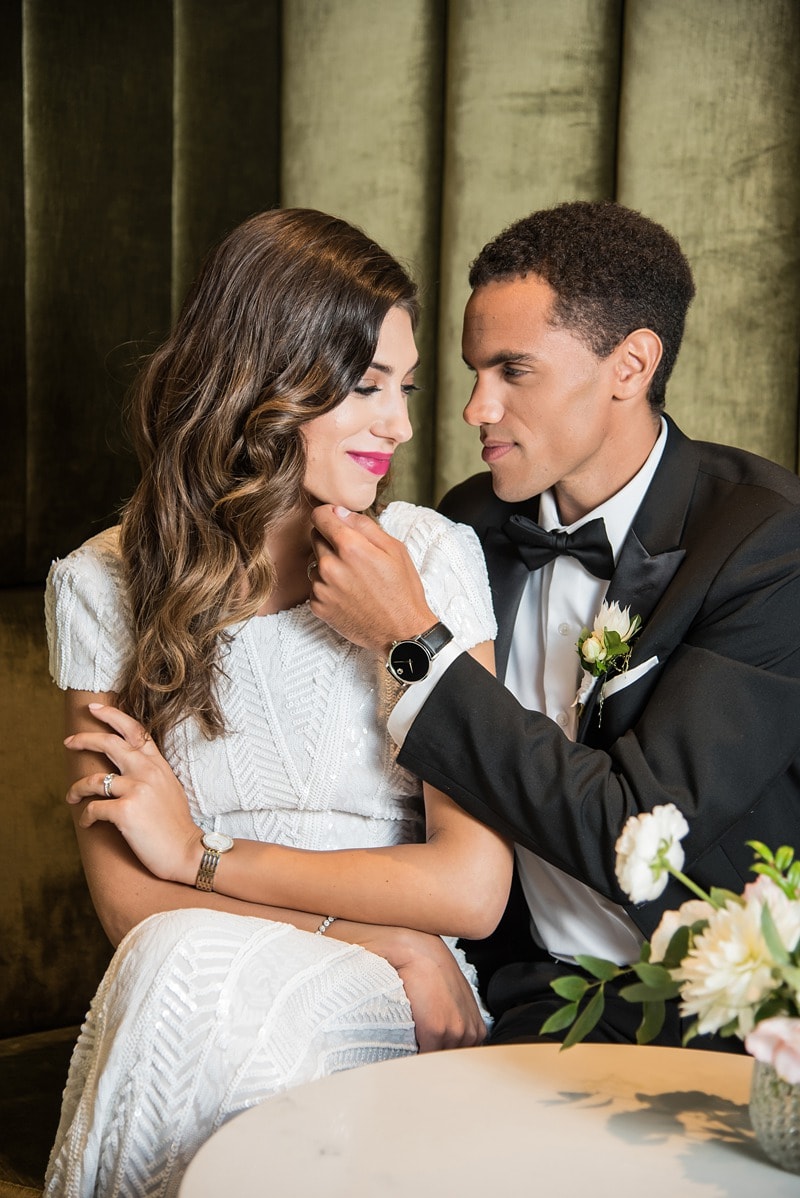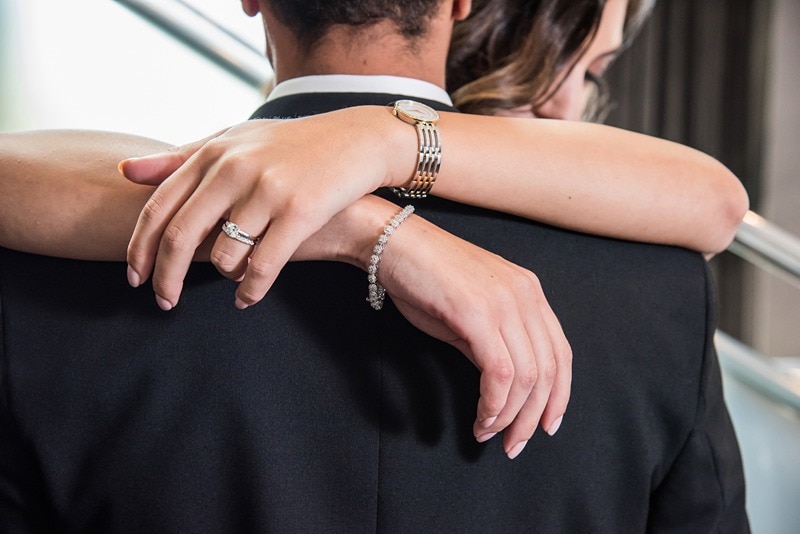 Vendor Credits:
Event Production: Storyboard Wedding and Lakeshore in Love for Aisle Society
Watches: Movado at Kay Jewelers
Photography: Belen Aquino of Gerber Scarpelli Weddings
Event Planning: Clover Events
Venue: The Gwen Chicago
Floral: The Petal
Hair and Makeup: Bianca Sansosti Artistry
Photography and Videography: Nick Gerber for Gerber Scarpelli Weddings
Wedding Dress: Alyssa Kristin
Tuxedos: Formally Modern
Bridesmaids Dress: Jenny Yoo
Jewelry: Kay Jewelers
Shoes: Badgley Mischka Bride
Models: Braxton Klavins, Diego Astorga, Alyssa Mango, Amanda DeVries
Disclosure: Compensation for this post was provided by Movado for Aisle Society. All opinions are the author's own are not endorsed by Destination Wedding Details LLC, Movado, Kay Jeweler's, Aisle Society, or their affiliates. See Disclaimer.