Oftentimes we think of destination weddings as being a world away from the countries we live in – but for Doris and Pat, a couple who has traveled to over 100 countries between the two of 'em, their perfect destination away from home was just two states away on the gorgeous coast of Newport, Rhode Island!
Doris and Pat treated their guests to a long weekend at Castle Hill full of great food, gorgeous views and a whole lotta love. After a few nights of celebrating over dinner, and even attending a Polo match as a group, Doris and Pat wed in a gorgeous ceremony followed by a party in a beautiful outdoor draped tent overlooking the great Atlantic. I love their simple approach to classic looks and traditional touches – and as a fellow cat-lover, I can FULLY appreciate their porcelain cat-shaped succulent pots given out as party favors to honor their beloved pet. So glad M Studios was on hand to capture every detail!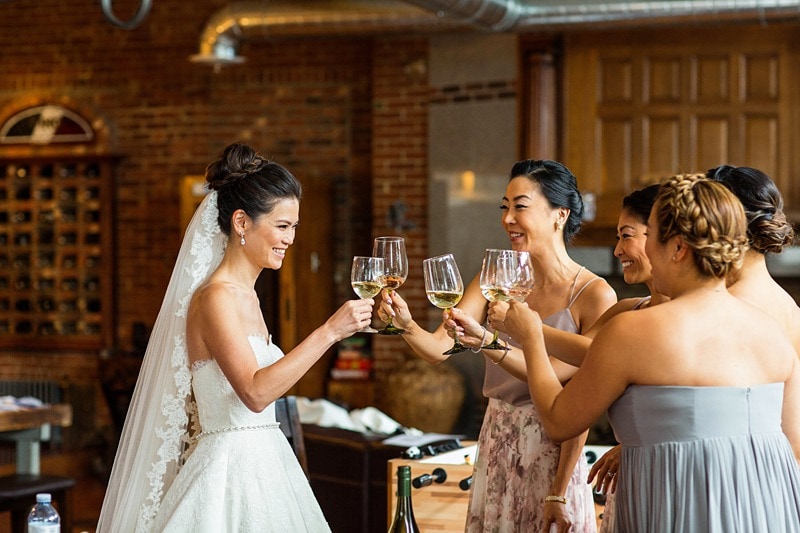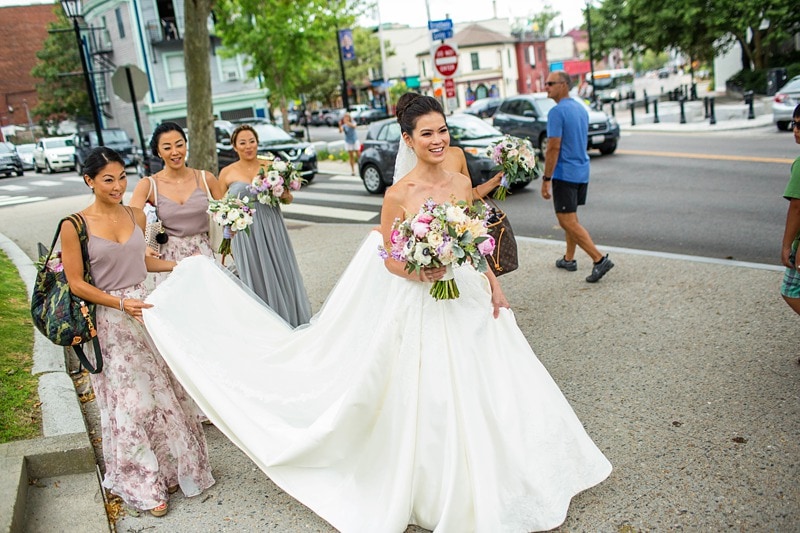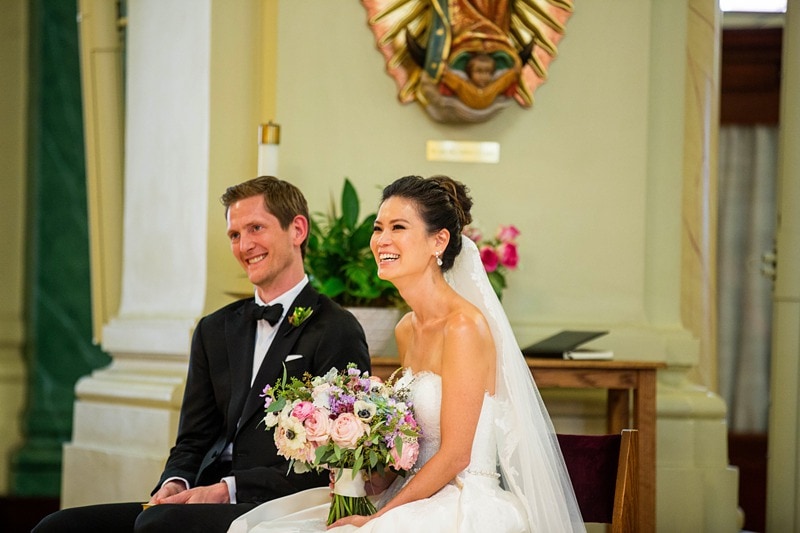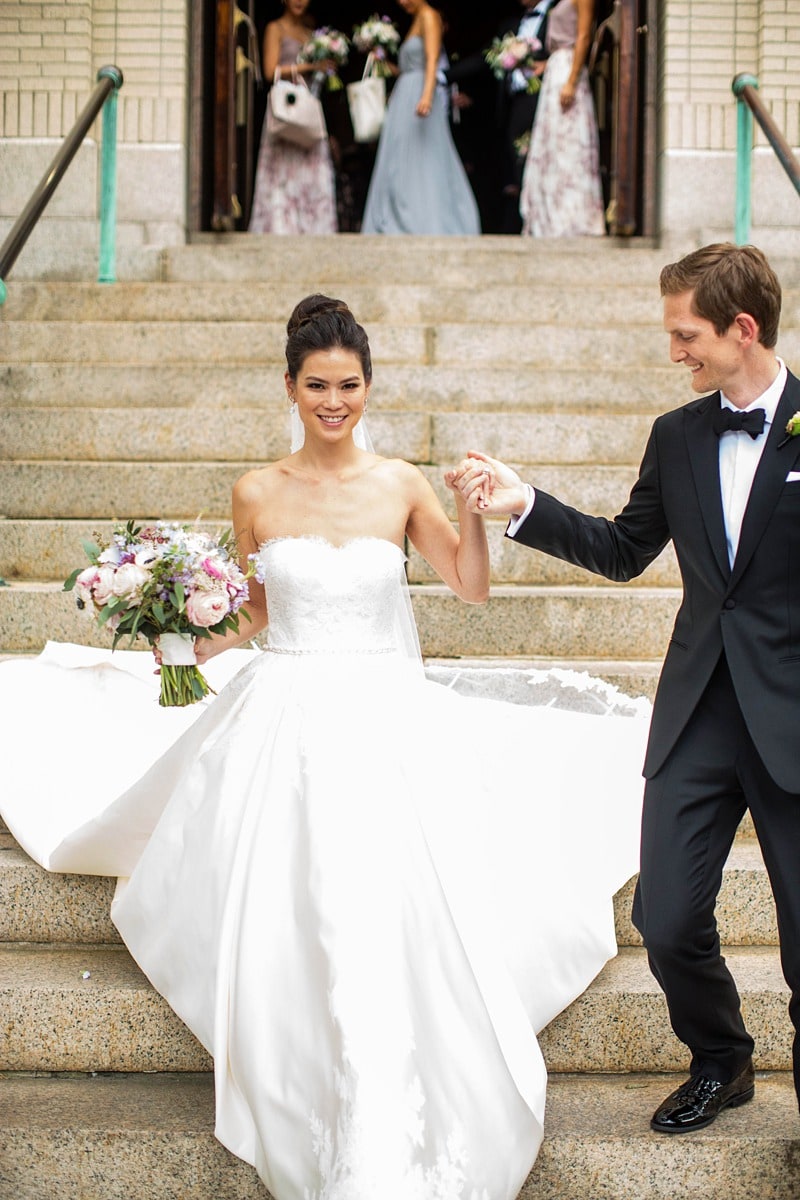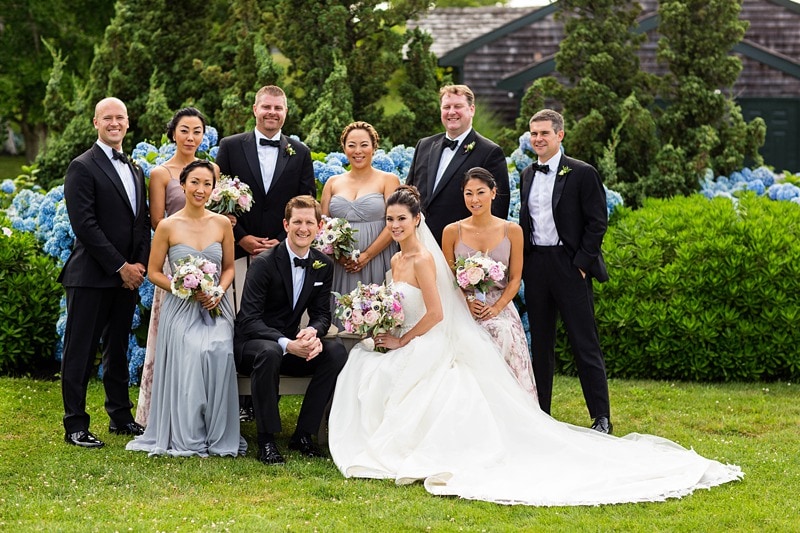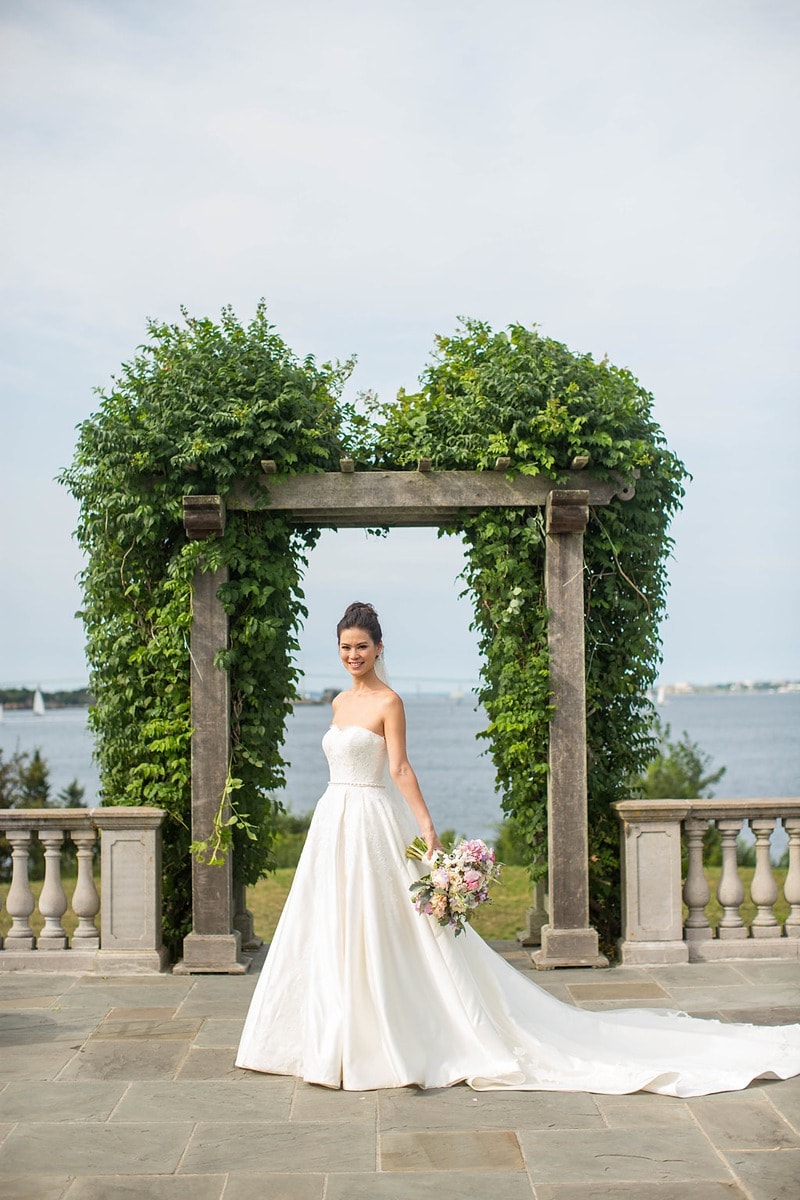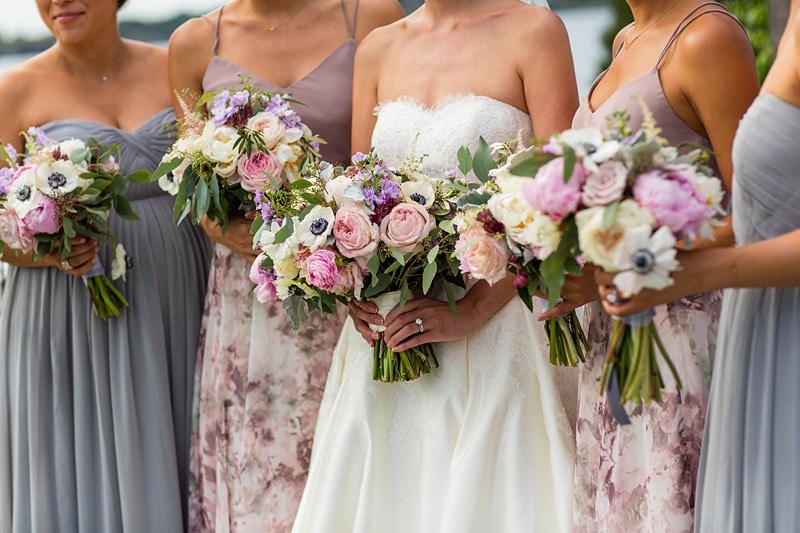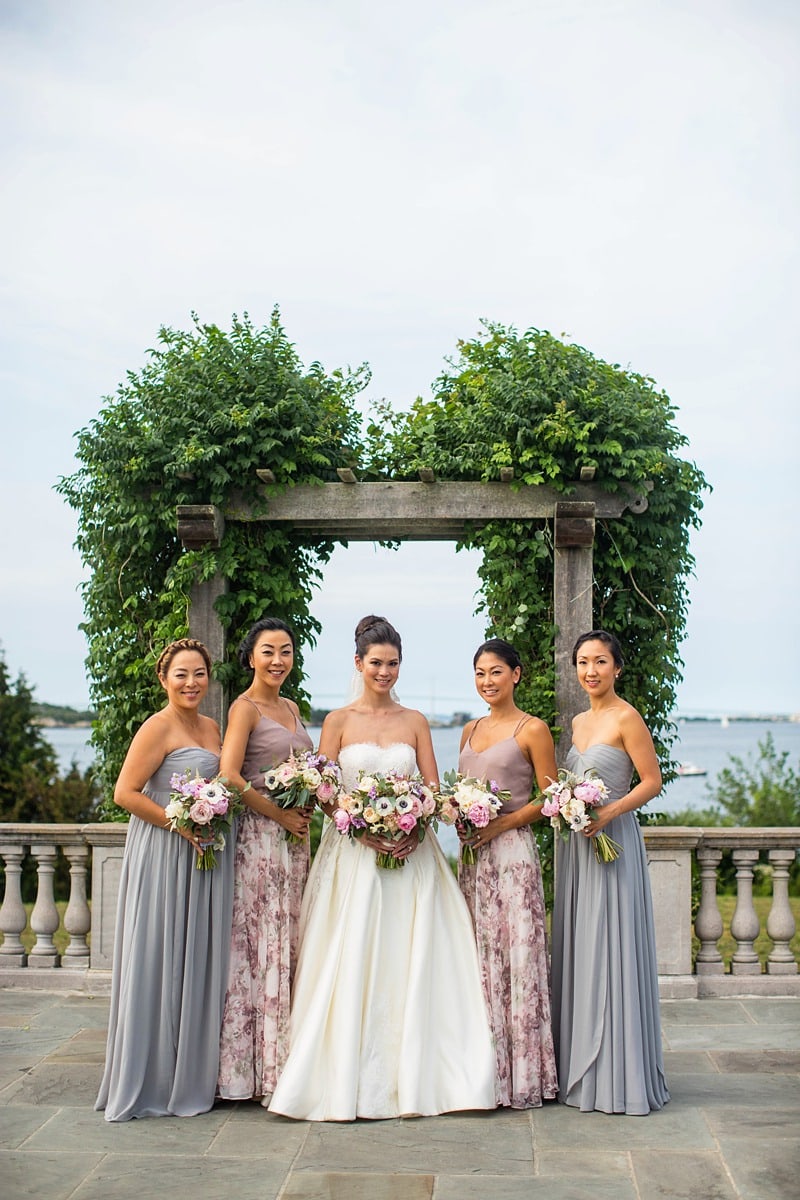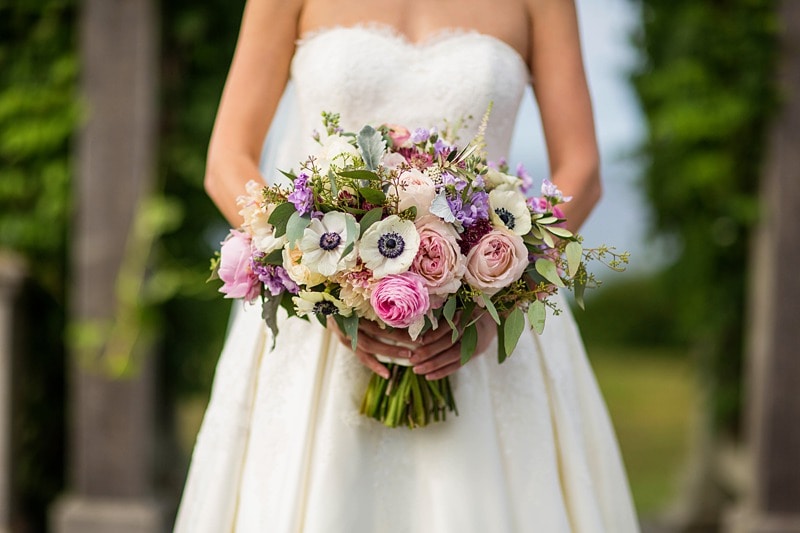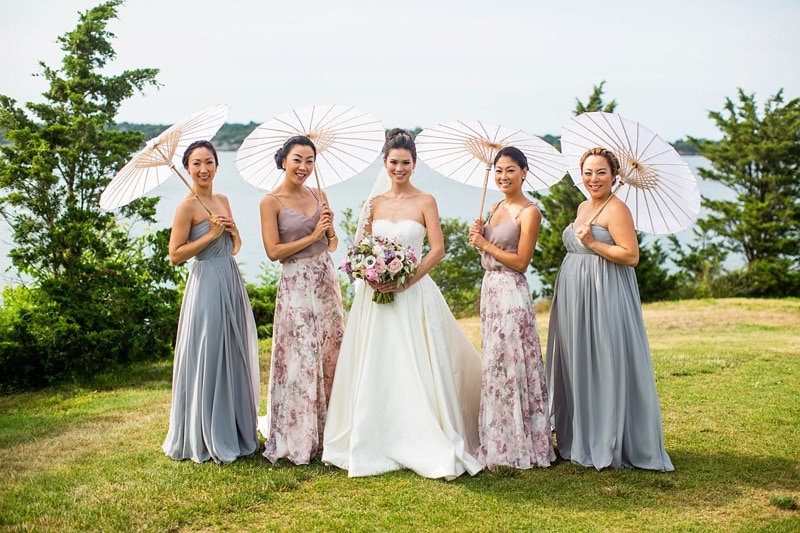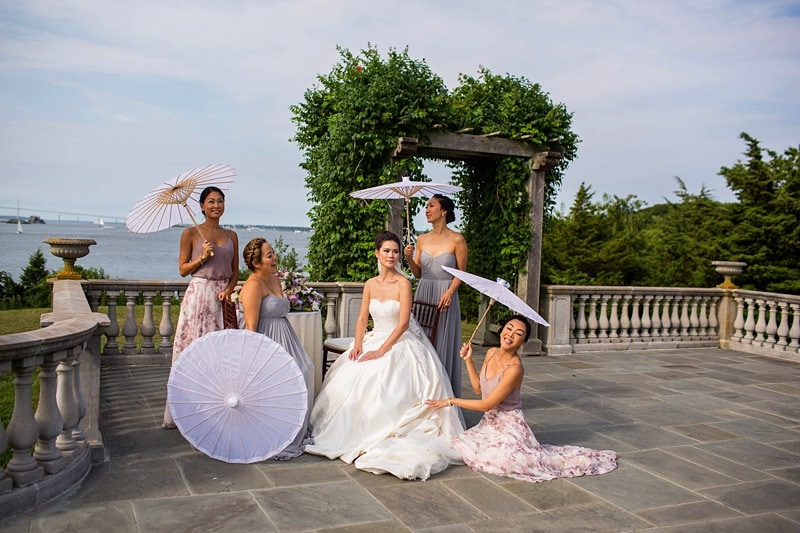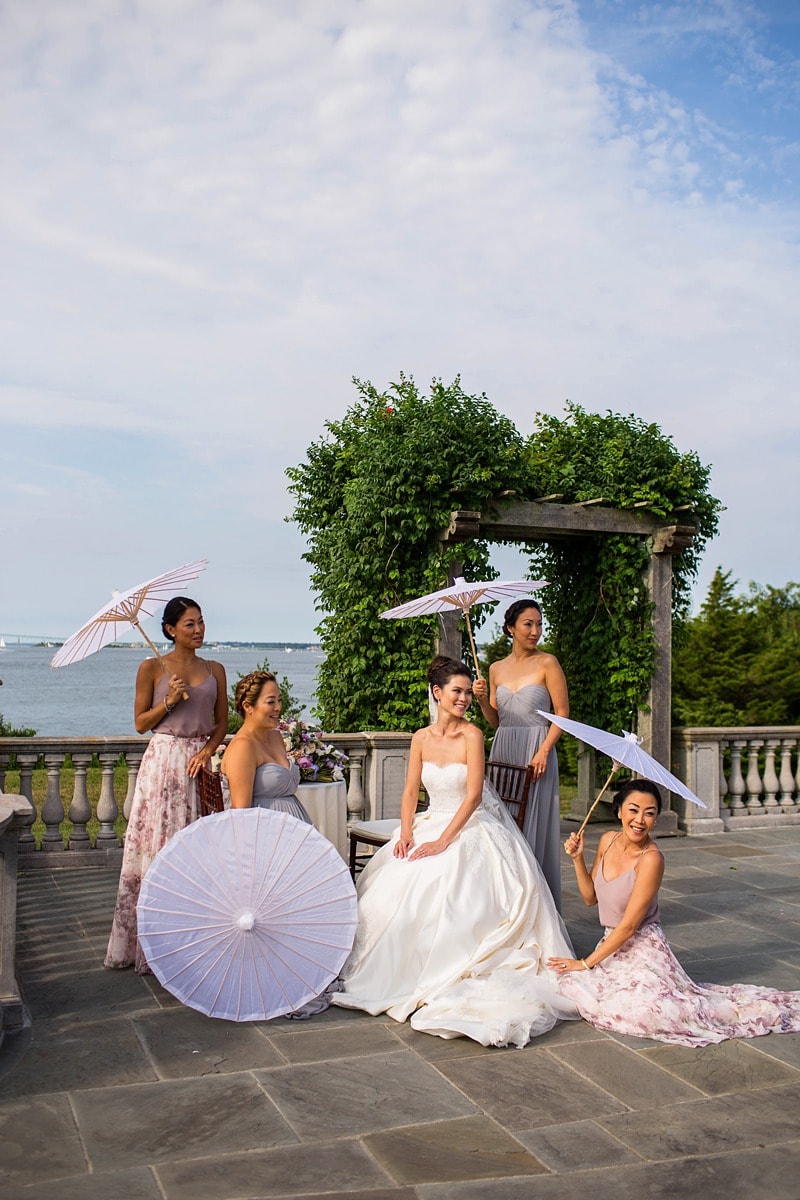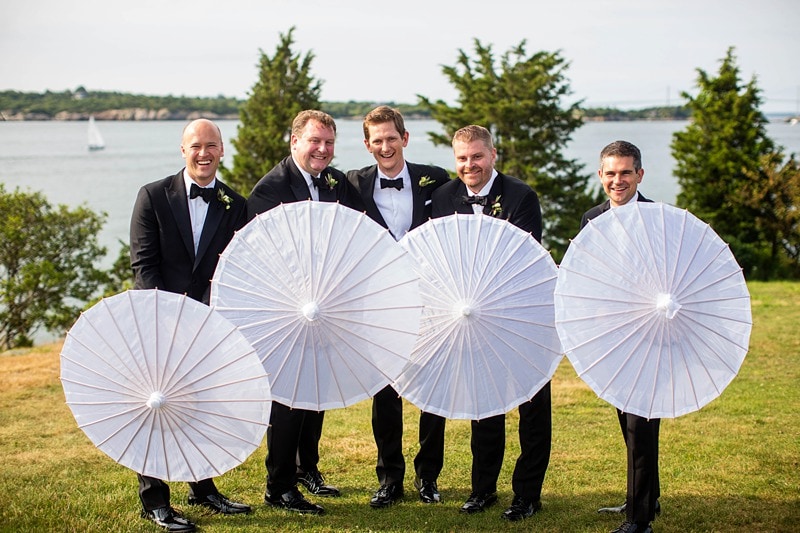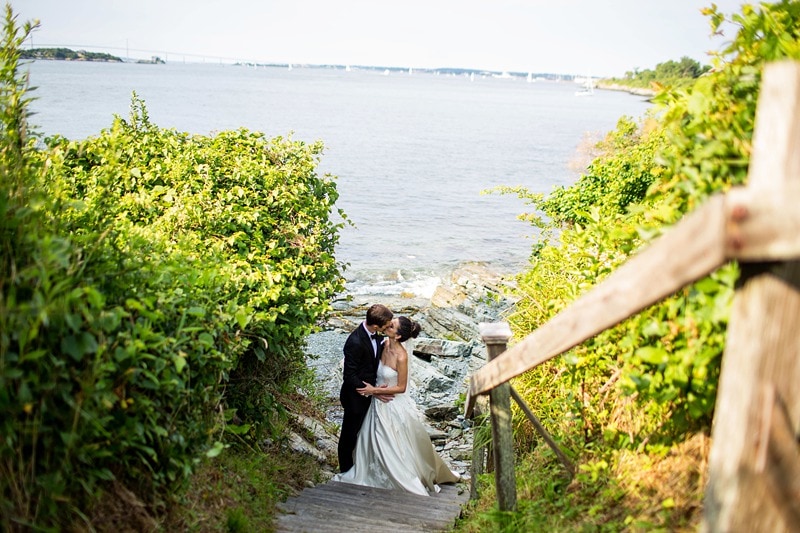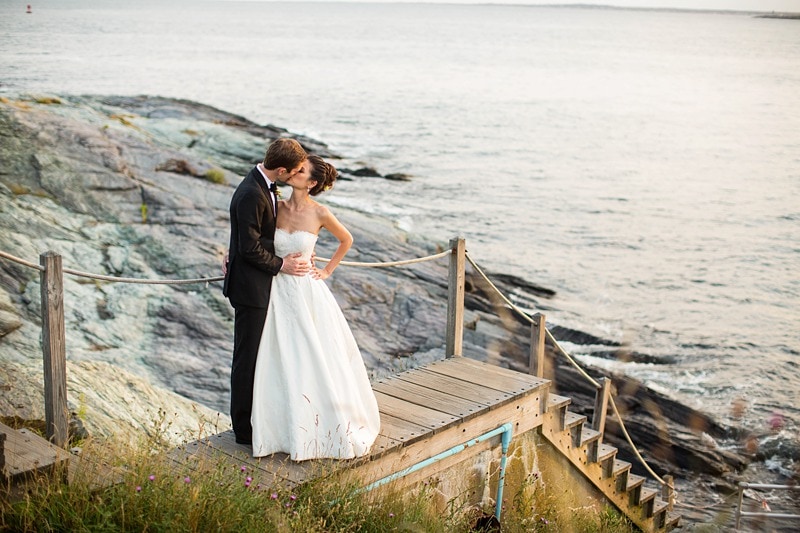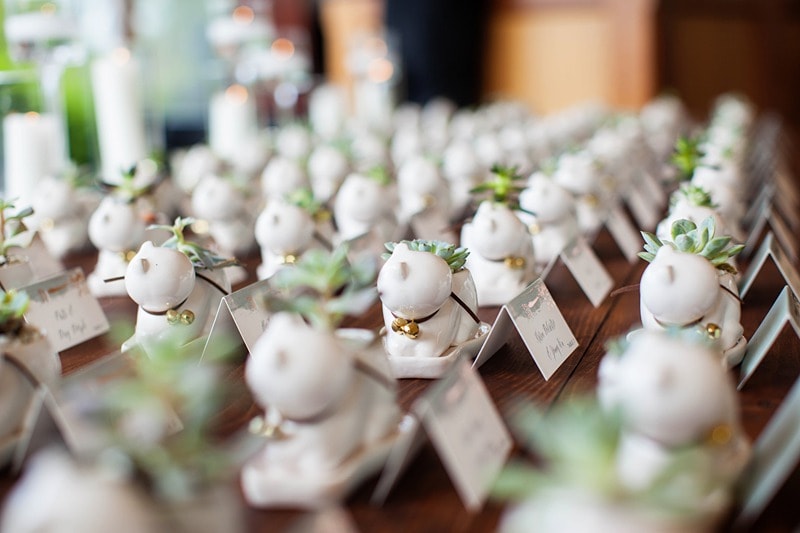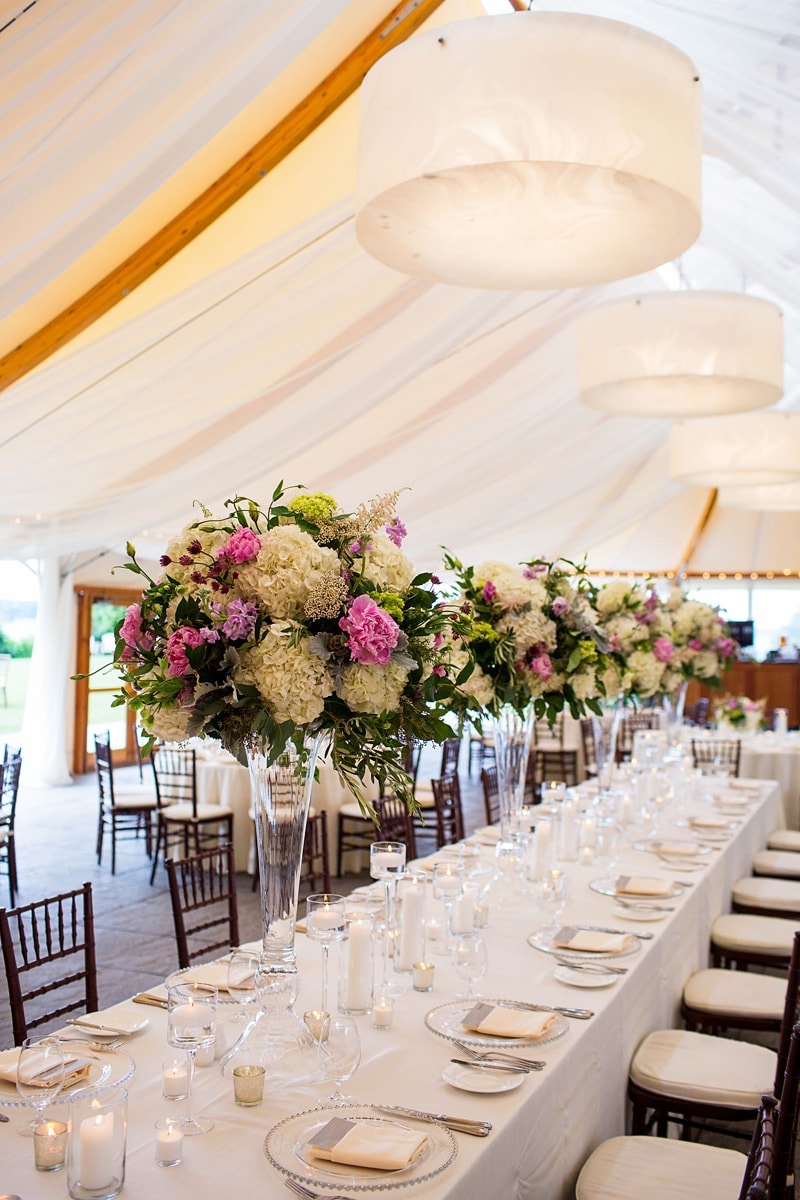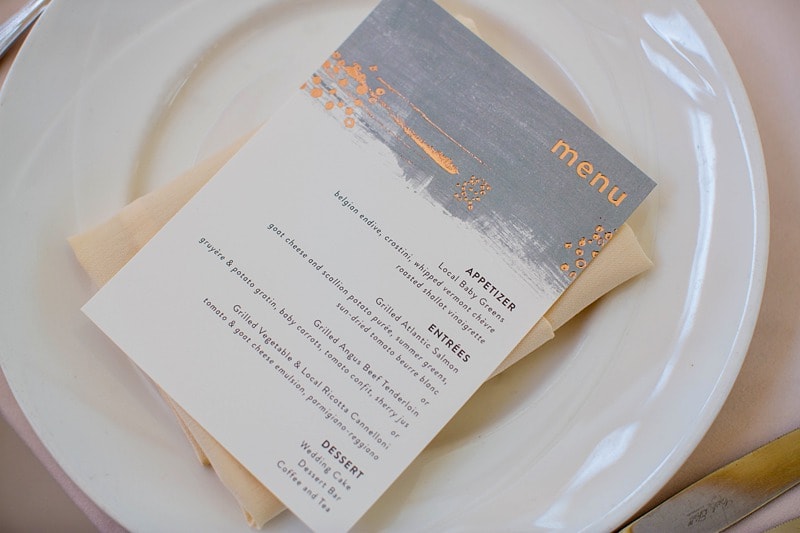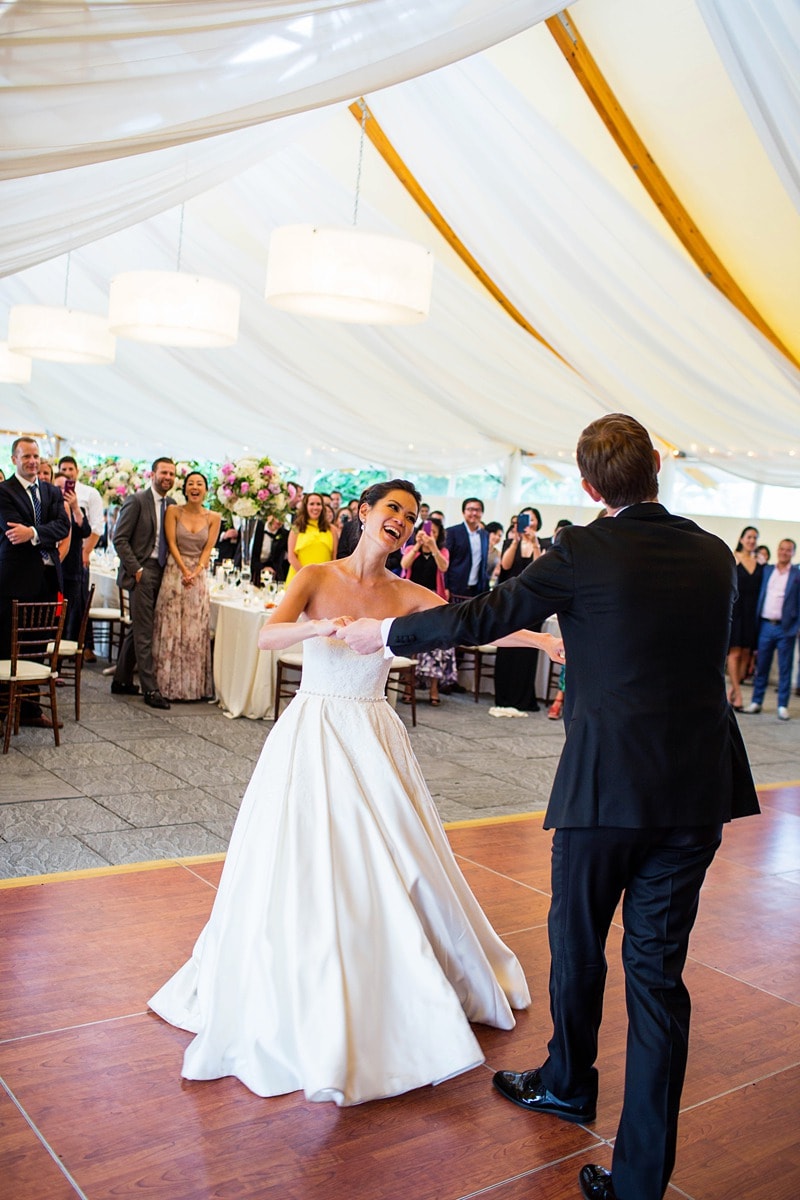 Q&A with the Bride
How did you meet?
Via the modern-day matchmaker – online apps! We actually matched on two different sites, both that connect with your friends of friends. We each shared mutual connections, but needed the technology to meet (even though we grew up 45 minutes away from each other).
What is your proposal story?
We both love to travel, having visited 100 countries between us. For New Years 2016/17, we decided to explore New Zealand. Pat planned the entire trip, including taking the lead on the hotels (which I had done on all our previous trips). So I was a bit nervous! But our first hotel was perfect, with a breathtaking vista over a beautiful bay. In the morning, I was getting hangry and wanted to eat some local flavors. Pat was out on the patio, looking towards the water. I asked what he was doing and then went out to check on him so we could get going to breakfast. When I reached him, he turned around, got on bended knee, and asked me to be his wife.
Tell us a little a bit about your wedding (your vision, color, style, and location choices).
Pat's parents retired to Newport and we visit them frequently to escape NYC and enjoy the New England fresh air. We thought it would be fitting to show our friends all that Newport has to offer.
Tell us about your attire choices.
We both wanted a summer look that was both elegant but fitting of the setting so not too formal. The bridesmaids wore Jenny Yoo. The groom and groomsmen all donned classic black tuxedos, with black bow ties and suspenders.
What was the most important to the two of you while planning?
We wanted to plan a nonstop weekend party for our closest friends to celebrate the start of our new chapter. We kept trying to act as if we were going to be guests, to make sure that each detail added to everyone's experience. We had three events (welcome reception at a restaurant downtown, a pre-wedding tailgate party at the Newport Polo match against Ireland, and our ceremony and reception). We made sure good food and lots of drinks were flowing at each of the events over the three days. We decided to skip the videographer, thinking it was unnecessary. We now wish we hired one. Having a fun video recap would have been great in hindsight.
What were your favorite parts of the day?
The weather in Rhode Island in July is typically beautiful, but the forecast called for rain on our wedding day. However, Mother Nature came through in the clutch! Right before the cocktail hour (which was located outside on the main lawn overlooking the ocean), was set to begin, the clouds and humidity went away and the sun appeared, creating a perfect (and dry!) environment to appreciate the sweeping oceanfront vistas that Castle Hill offers.
Tell us about your wedding flowers.
The flowers were an important element especially for me (less so for Pat). We wanted the florals to match with the wedding colors – grey, white, and dusty rose. My favorite flower is the anemone and think it pairs well with succulents which was perfect for a summer celebration and our wedding favors. I also, preferred a looser arrangement vs. the ice cream cone look you sometimes see with the table centerpieces. Based on my input and inspiration photos, Sayles did a fantastic job creating and tying together all the different arrangements – bouquet, 3 different table centerpieces, alter flowers, etc.
What did you do for favors?
We have a white and gray Siberian cat who we both adore, but weren't going to pull a "Meet the Parents" and have her walk down the aisle. So instead, we found white ceramic plant holders in the shape of a cat and potted a succulent in them for each of our guests.
Please describe any DIY, handmade, or personal details.
We hand assembled each of the cat pot wedding favors. We also wanted our friends to leave their own impression on the day as part of our welcome scrapbook, where guests could take Polaroid selfies and decorate a page with their own personal flare and message.
Did you include any family heirlooms or special traditions?
Pat's mother kept his grandmother's lucky penny with her and let me borrow it for the wedding. The penny was in a blue satchel, so something old, borrowed and blue. I pinned it to the lining of my wedding dress. We also included the bread and salt blessing that is typically part of Polish weddings (Pat's part Polish). Following the blessing, we had our first toast: one glass of vodka, one of water. The bride chooses one blindly. According to tradition, whoever ends up with the vodka will be the dominant partner in the relationship!
Do you have any advice for couples planning their weddings now?
Staying organized is key, especially for a destination wedding. Google spreadsheets are a couples' best friend in the planning process. We were able to plan our ideal wedding in under 7 months thanks to staying organized. If using local vendors, make sure you are comfortable with them. You don't fully appreciate the time needed to travel to the location for trials. Ask for referrals and try to bunch as many trials as you to reduce the number of trips necessary. It's fun, but can be exhausting!
Vendors
Photography: M.Studios
Ceremony Venue: St. Joseph's Church
Reception Venue: Castle Hill Inn
Floral: Sayles Livingston Designs
Wedding Cake: Scrumptions
Makeup: Aline Sarkis Beauty
Hair: Dylan Elizabeth Beauty
Rehearsal Venue: 22 Bowens
Transportation: Fisher Charter Services
Wedding Dress: Pronovias
Bridesmaid Dresses: Jenny Yoo
Bride's Shoes: Giuseppe Zanotti
Groom's Attire: Paul Stuart