Sponsored by Dalton Ranch

Oftentimes, people associate destination weddings with far away remote beaches or foreign countries… but did you know that some of the best, most romantic destination wedding venues are right here in the United States? The US boasts many of the world's most gorgeous beaches, scenic mountain views and quaint, historic towns… so your perfect destination wedding away from home may not require a passport – and is hidden in plain view!
I'm excited to share with you one of my new favorite destinations for couples who love wine and beautiful views… and no, it's not in Napa – it's in a hidden gem of a destination called Murphys, CA. The gorgeous Dalton Ranch is located in San Andreas, CA which is right next to Murphys. Hosting weddings at the gorgeous Dalton Ranch is the brainchild of Deirdre Dalton Webb, a former business and life coach. Deirdre and her dedicated team of wedding professionals are taking the hospitality industry by storm. The Dalton Ranch offers a genuine, personal touch you just simply cannot find at some of the cookie-cutter all-inclusive resorts you see online. Let me break it down for you:
Murphys is the New Napa
First off, the location is unparalleled. Look out, Napa – Murphys has arrived! This up and coming town is nestled at the foothills of the Sierra Nevada, and is quickly becoming a preferred wine-lovers' escape from the big cities nearby. Plus, Murphys is equidistant from San Francisco AND Yosemite National Park, which means it's surrounded by a variety of adventures. So, since most people who travel for destination weddings opt to stick around for a few days and explore, you're offering your guests a prime opportunity to create their own trip and take in the best of both worlds!
Dalton Ranch itself is simply beautiful, celebrating the natural beauty of Murphy at its finest. The ranch is dotted with majestic oak trees, vineyards, rolling hills, gardens, historic structures, a koi pond, and a striking red barn. It's the wedding venue that defines rustic elegance. Like, for real – check out this gorgeous wedding they hosted this past year… those photos are unreal and beaming with love and light.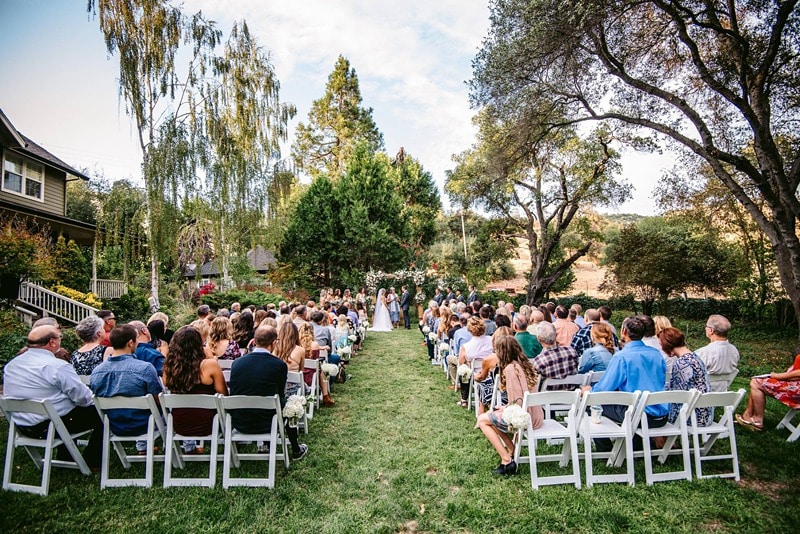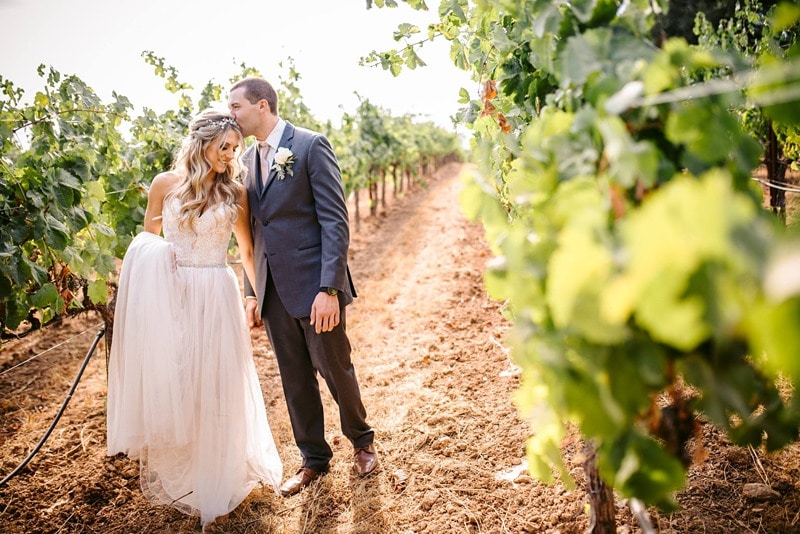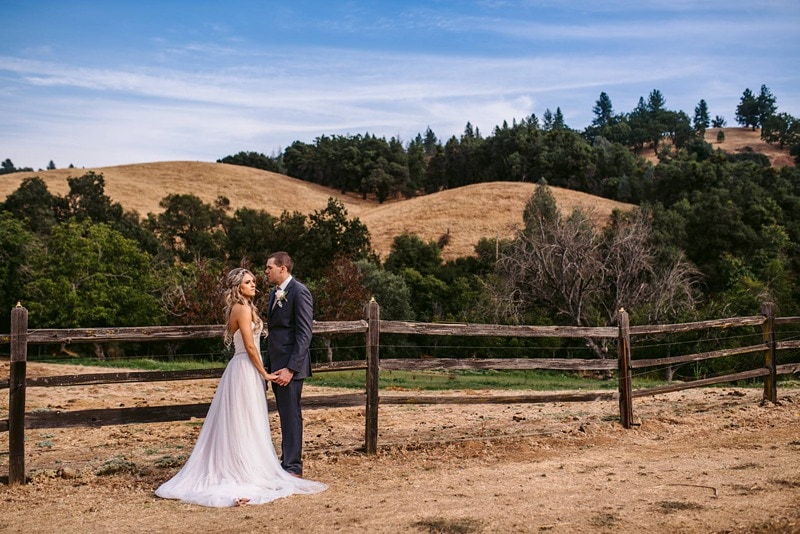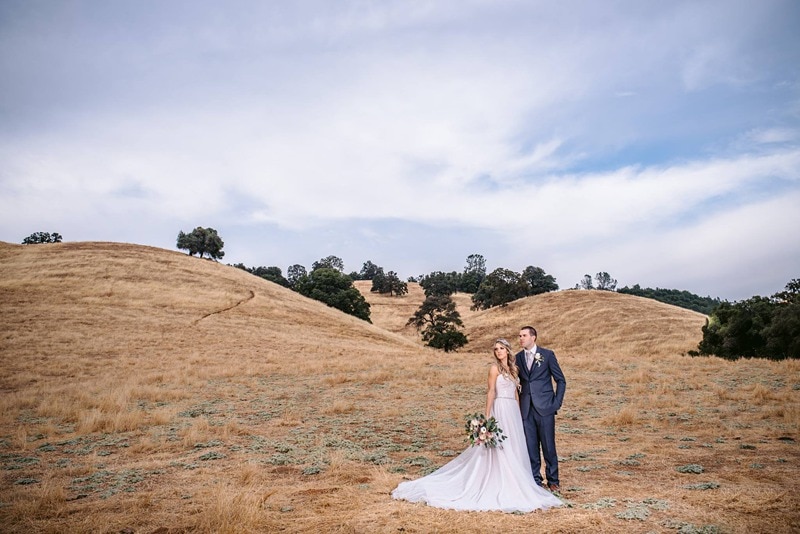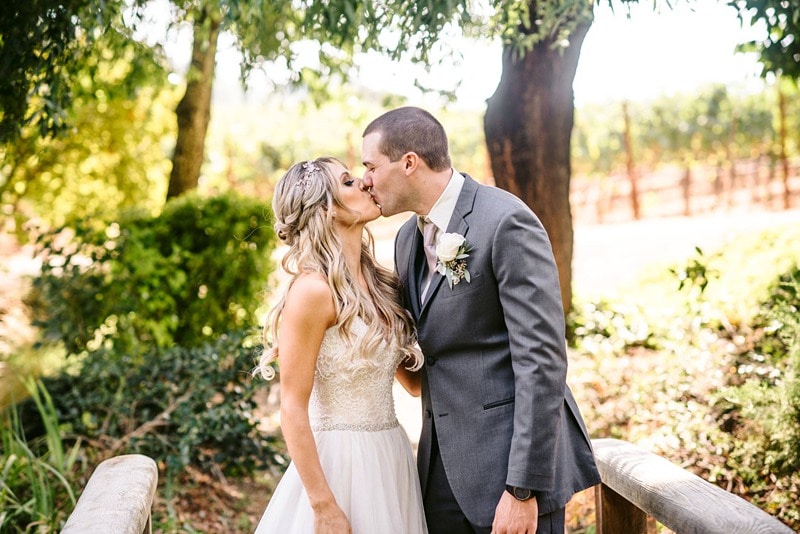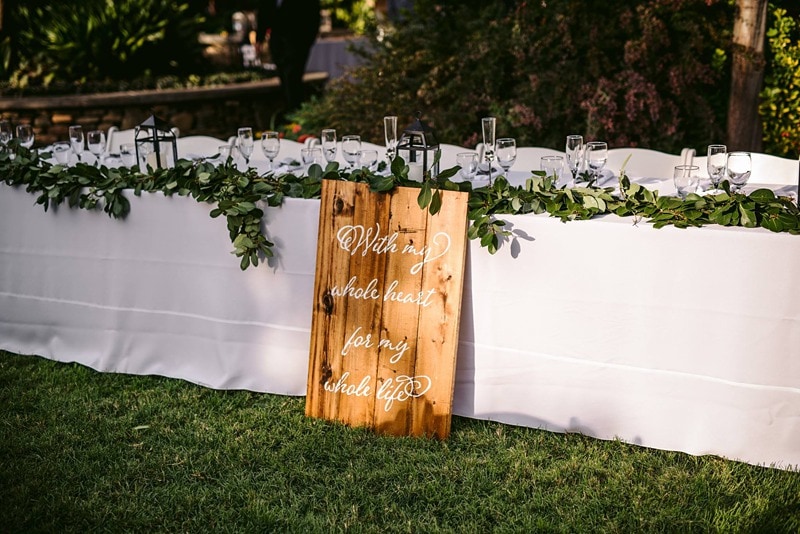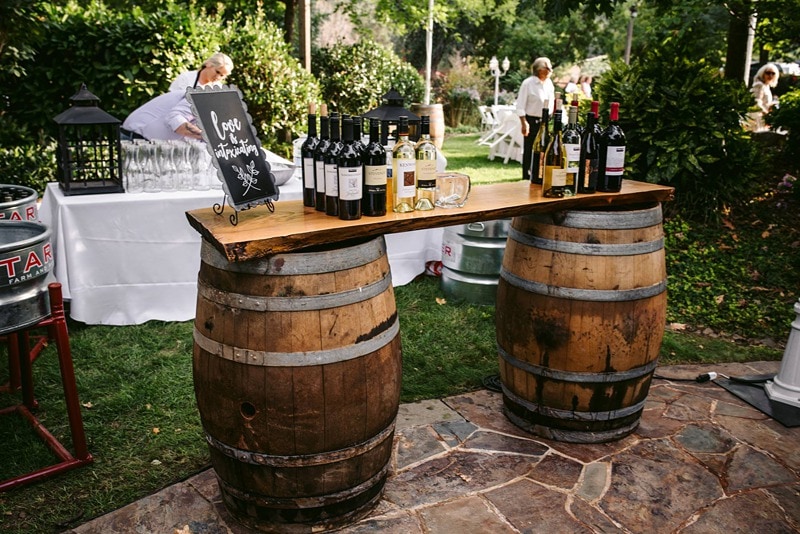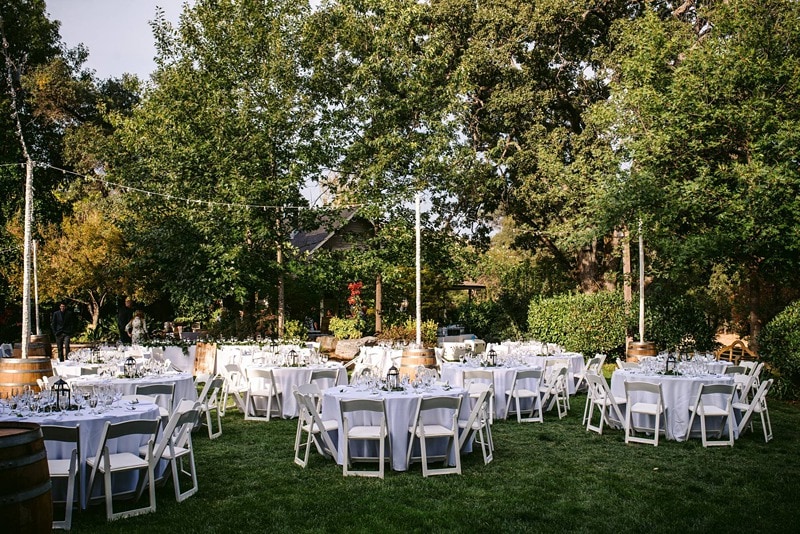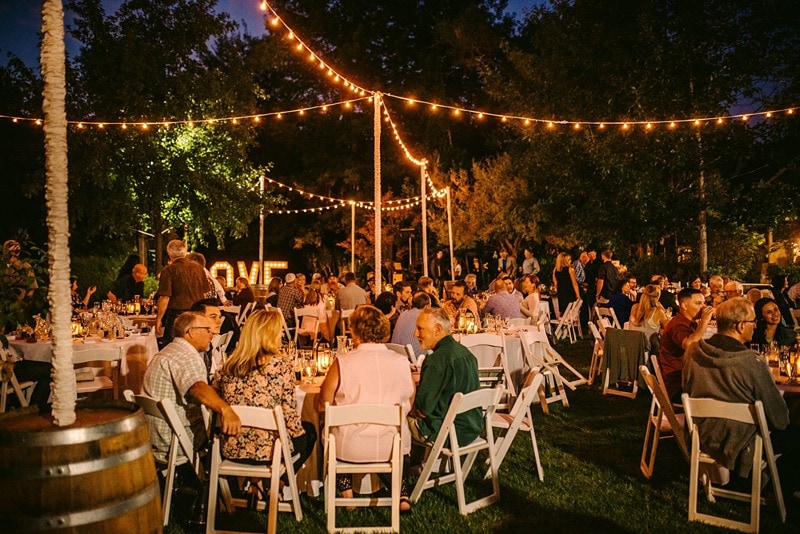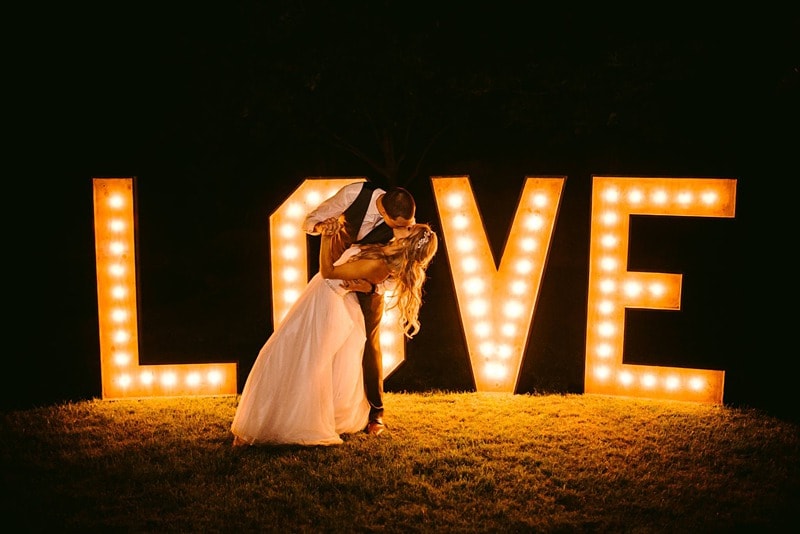 Dalton Ranch is More than a Venue – It's Personal
In addition to the picturesque grounds, Dalton Ranch is home to a team of wedding professionals dedicated to ensuring your entire experience is nothing short of magical. They aim to give each couple a unique experience that honors their wishes to celebrate their love their way! And they will work tirelessly to make sure the entire event goes off without a hitch.
Here is a list of just some of the services the team at Dalton Ranch offers:
Wedding coordination
Table, chair and linen rentals
Dressing suite for the wedding party
Parking attendants
Preferred vendor list of caterers
Photographer
Florists
DJ's
Salons
Party rental companies
This saves a lot of time and money, eliminating the need to source multiple vendors and coordinate with each separately. Deirdre's ability to assemble your wedding day dream team, and keep everyone on the same page is what makes Dalton Ranch's full-service stand out.
Their customized wedding packages include full wedding planning, bridal coaching, and soul portrait photography to create a unique transformational experience for the couple, their family, and guests. With four unique packages to choose from, there's something for every style, budget, or guest list.
Contact The Dalton Ranch Wedding Team
We always knew the US had some wonderfully romantic destinations to choose from – and we vow to continue to share great gems such as The Dalton Ranch. Enjoy the photos, and when you're ready to talk to the wedding team at The Dalton Ranch, contact them here for more information and they will reply to you directly.
Photo Credits: Charleton Churchill Photography
Disclosure: This post was sponsored and authored by Dalton Ranch. The opinions expressed are the author's own and do not necessarily reflect the views of any company, agency, or organization. See
Disclaimer
.