When you close your eyes and picture your "fairytale wedding," what do you see? Maybe you're wandering the sprawling gardens of an ivy-covered, centuries-old castle while taking in breathtaking views of Tuscany with your boo. And while it might sound too good to be true, this magical place actually exists… and a team of talented wedding vendors teamed up to show off just how gorgeous and incomparable the Castle of Celsa in Siena is.
For four centuries, the Celsa family cared for and enriched the historic structure and its grounds. What you see today is a gorgeous venue that embodies Italian beauty, unlike anything I've seen.
The vendors who collaborated on this styled wedding were so inspired by the Castle's historic architecture, they chose decor that would mirror the intricate texture and design of the marble and brick. Great choice, in my opinion – I mean, the candle holders and cake stand could almost pass for Celsa family heirlooms! And what I absolutely loved and felt was spot on with the vibe of this estate, were the jewel tones this team chose for the flowers. This beautiful bride's bouquet pops against her simple A-line dress, and the groom's simple linen suit completes the couple's understated and classic look. And for the sake of keeping it authentic and local, they went for a traditional cake made of Panpepato and Panforte, typical sweets from the area of Siena that contained fruits and nuts.
And sure, while this particular styled shoot with these two presents as an elopement, make no mistake about it – the Castle of Celsa can also accommodate a large party… up to 180 guests! A huge thanks to Williamsburg Photo Studios for sharing these gorgeous images with us. Enjoy!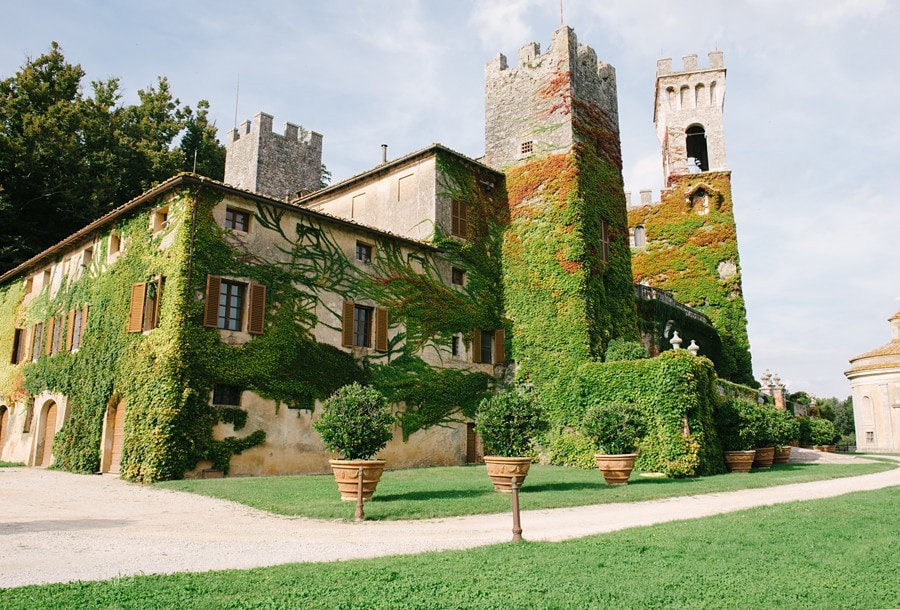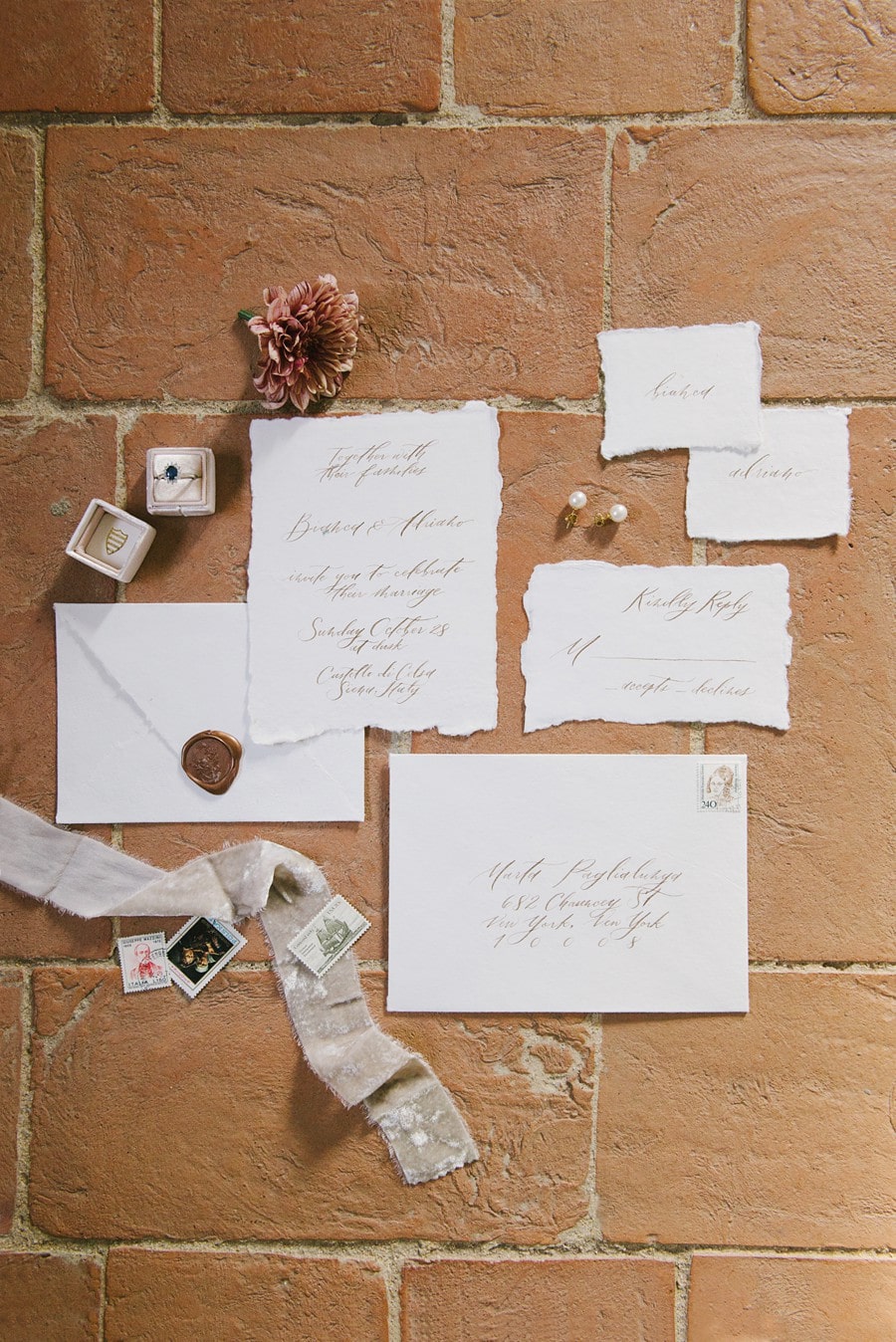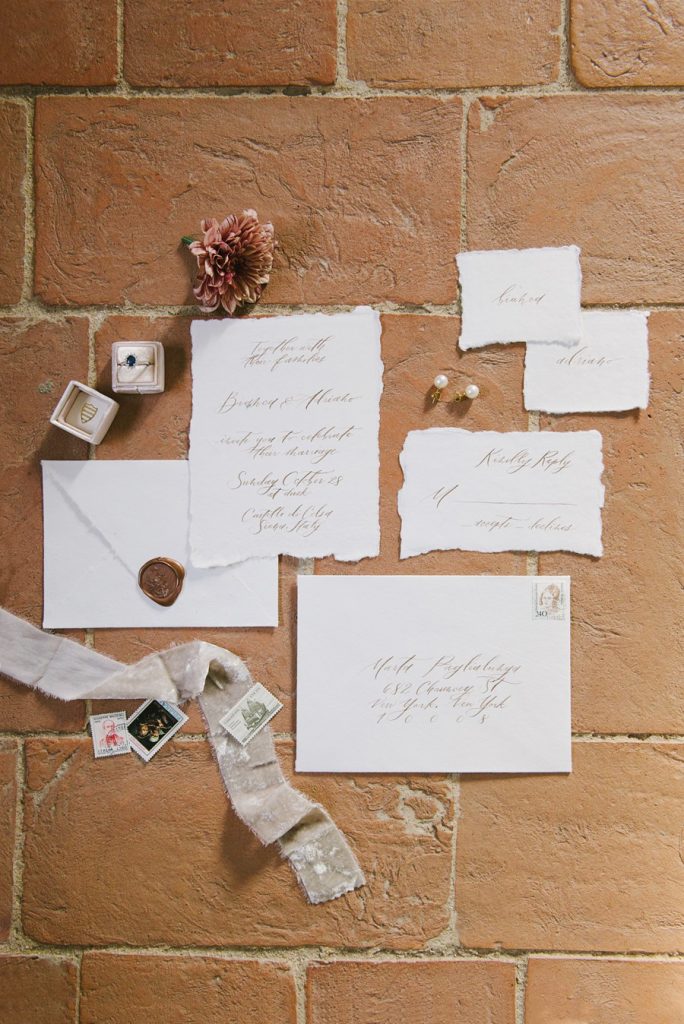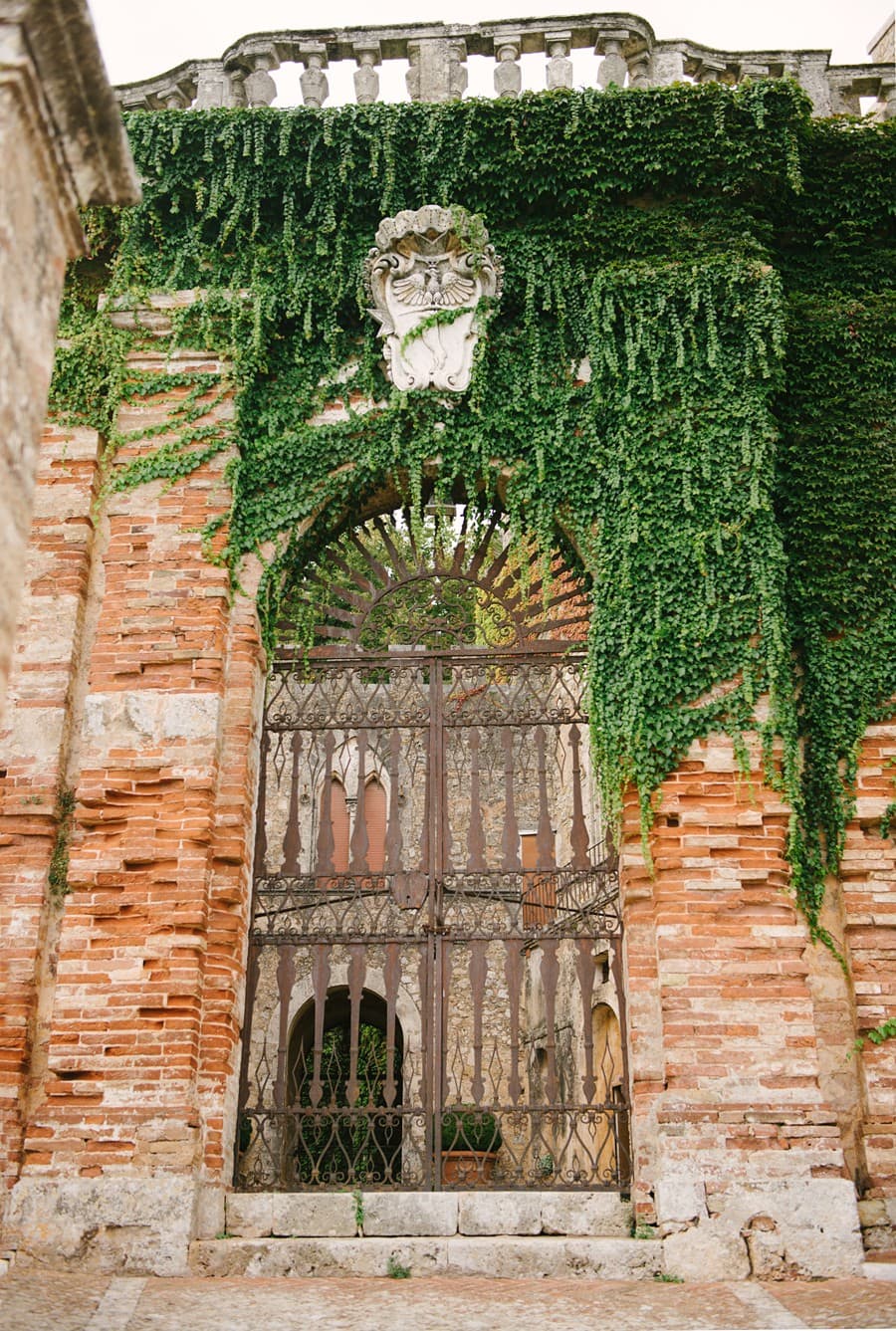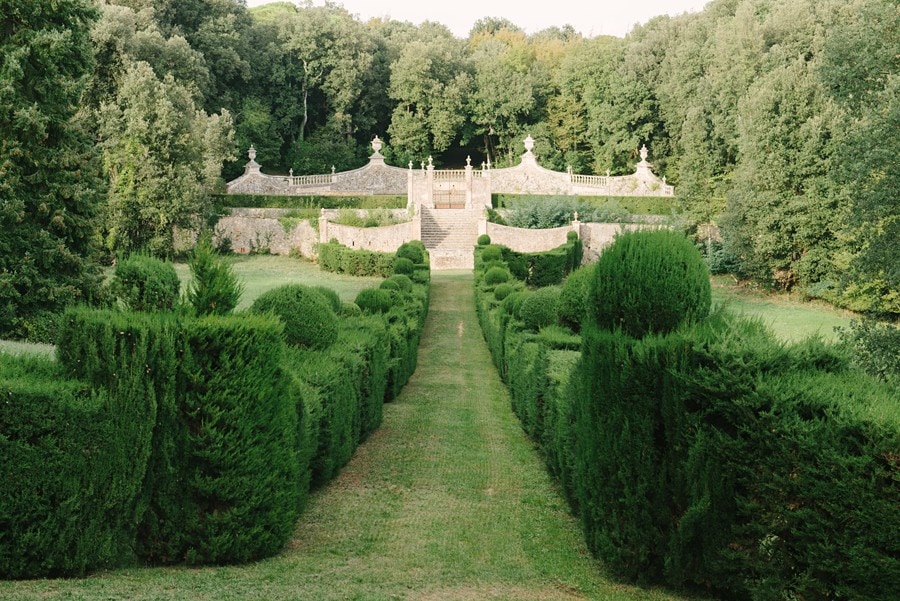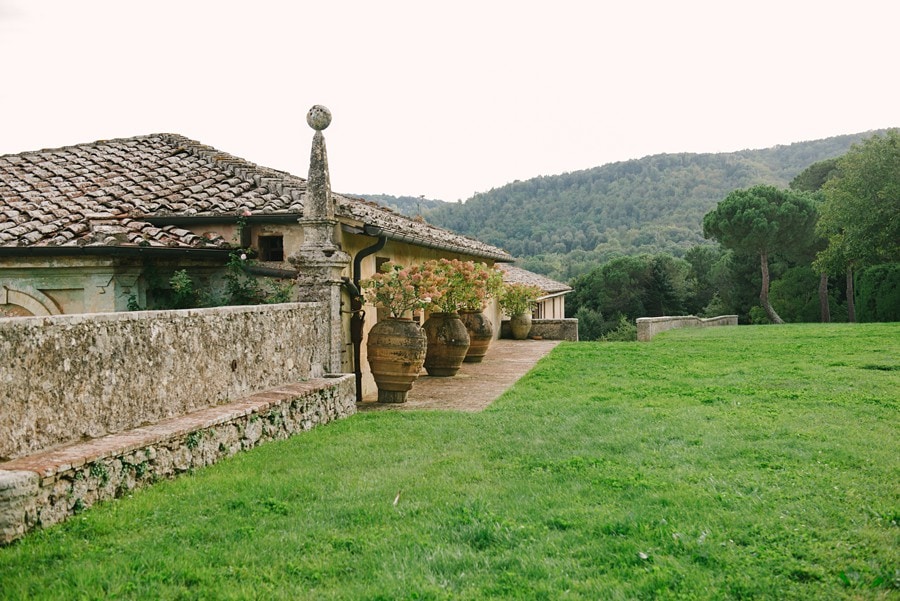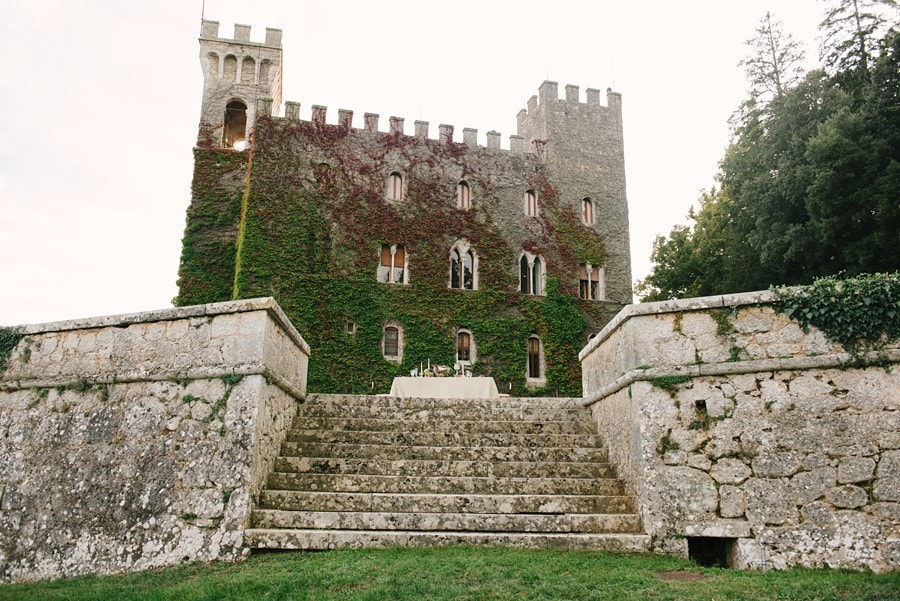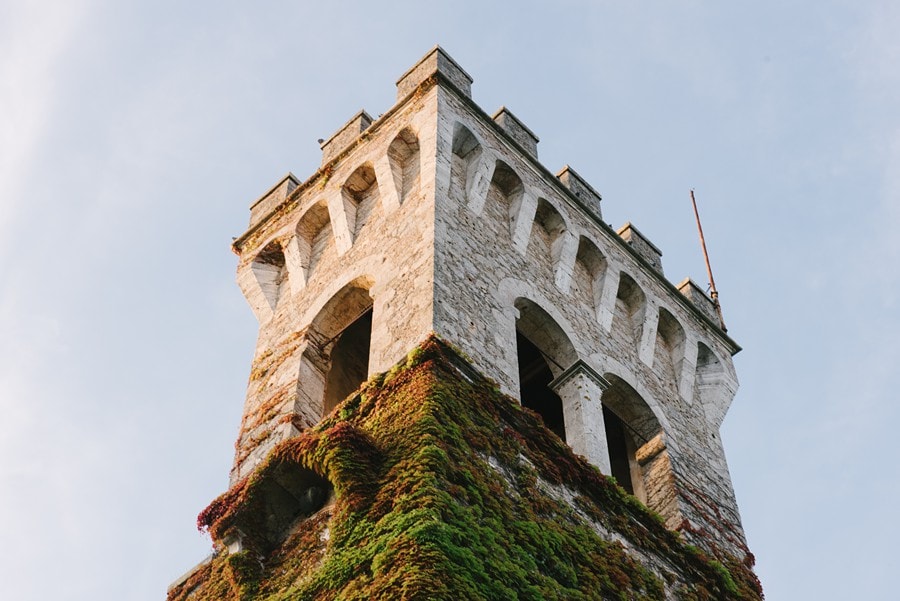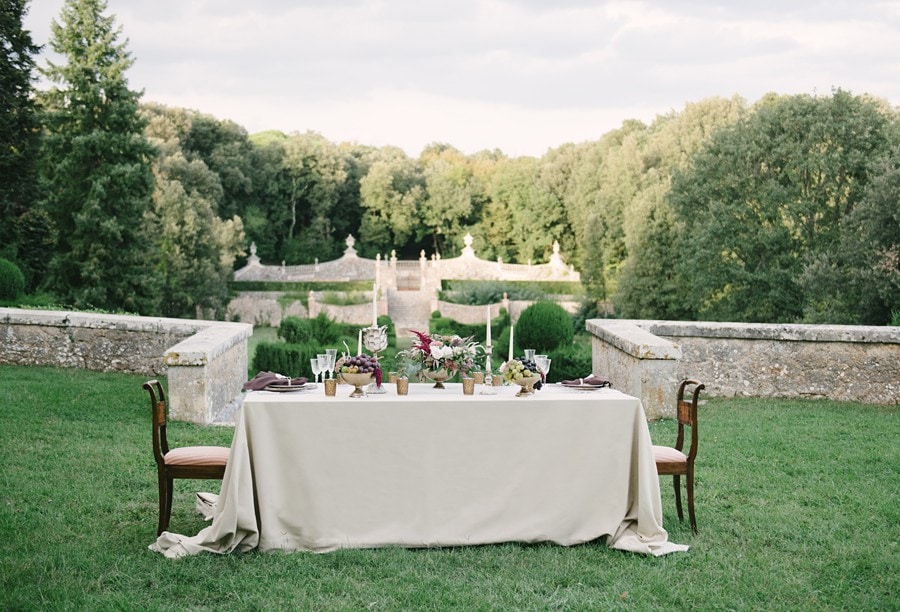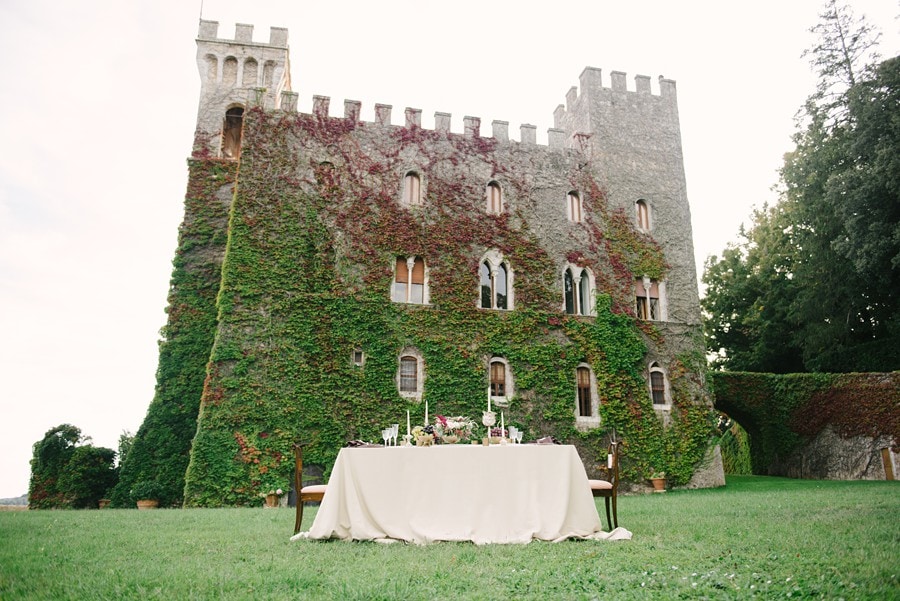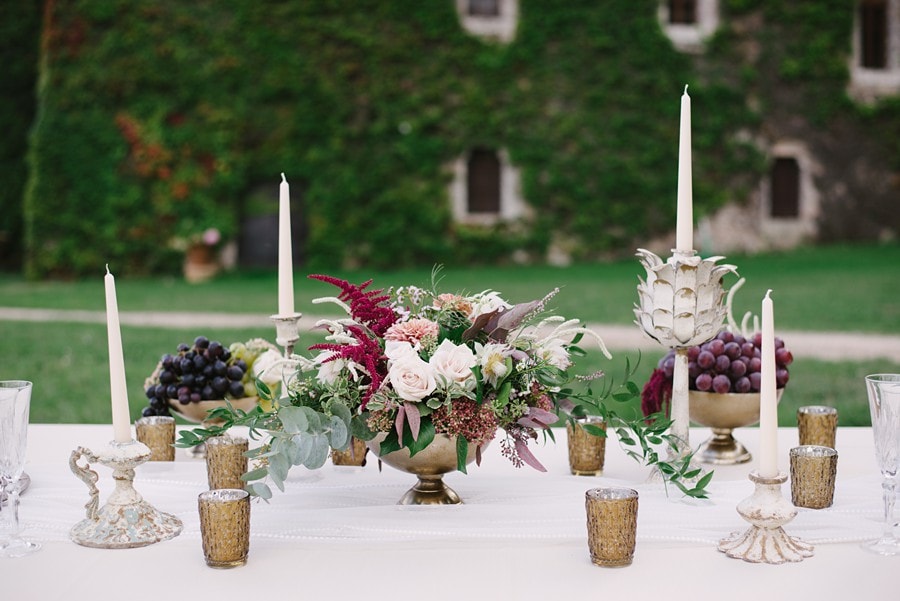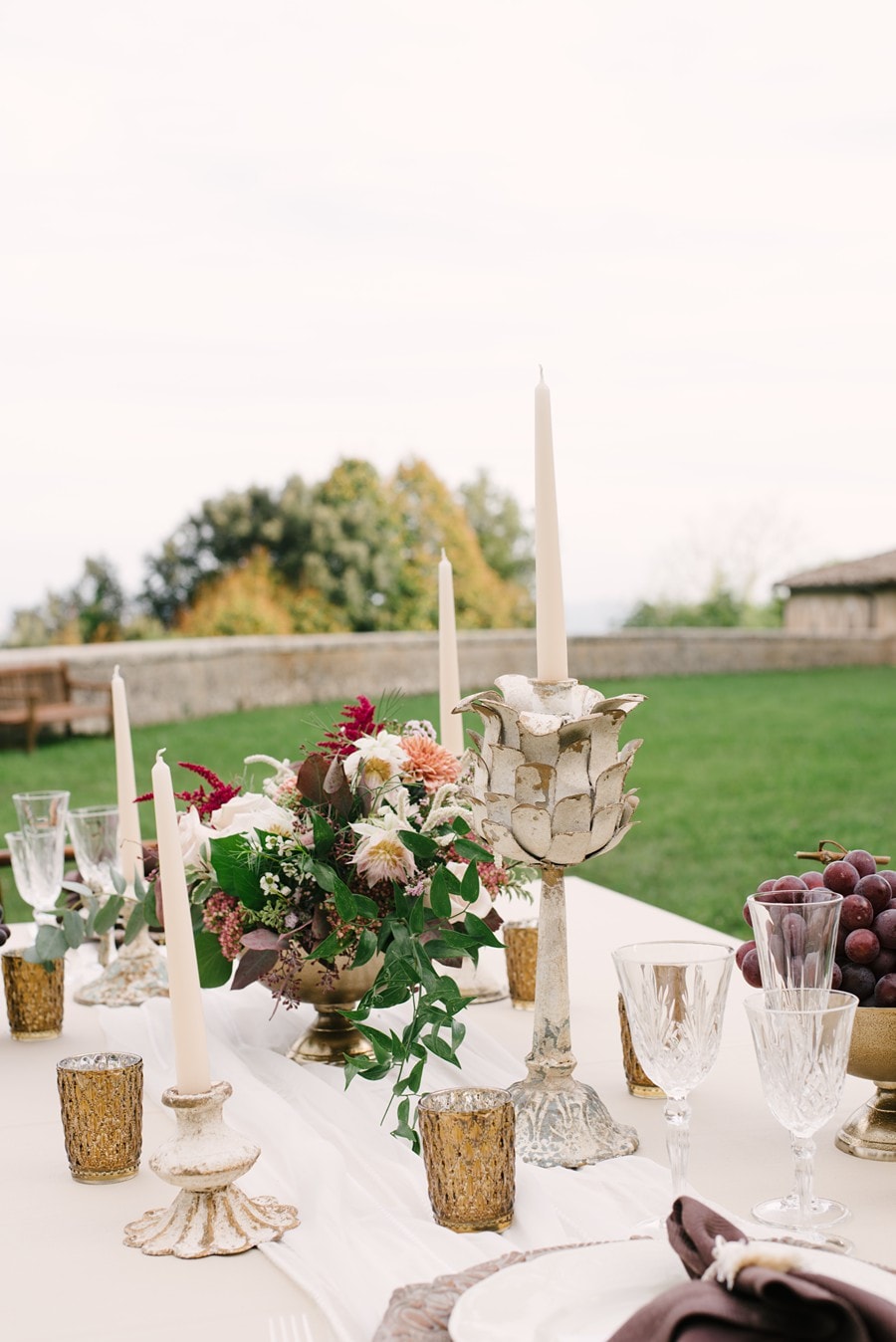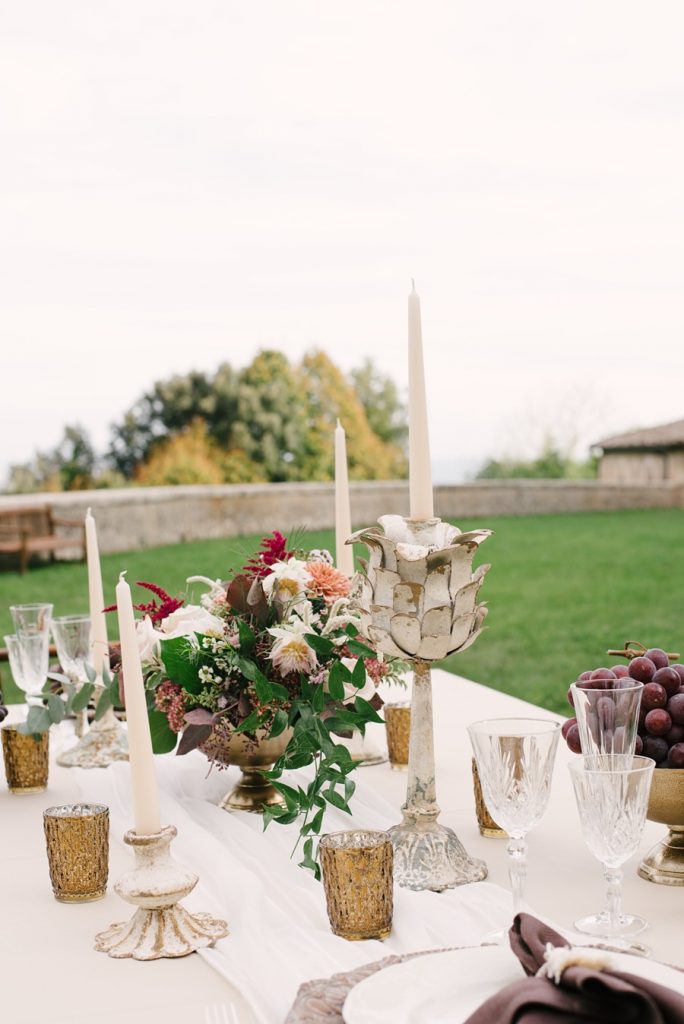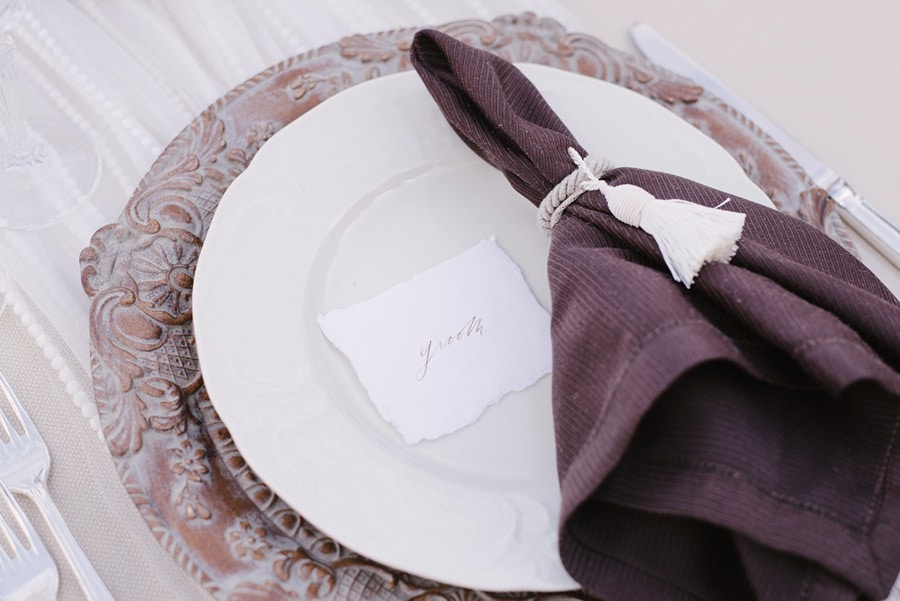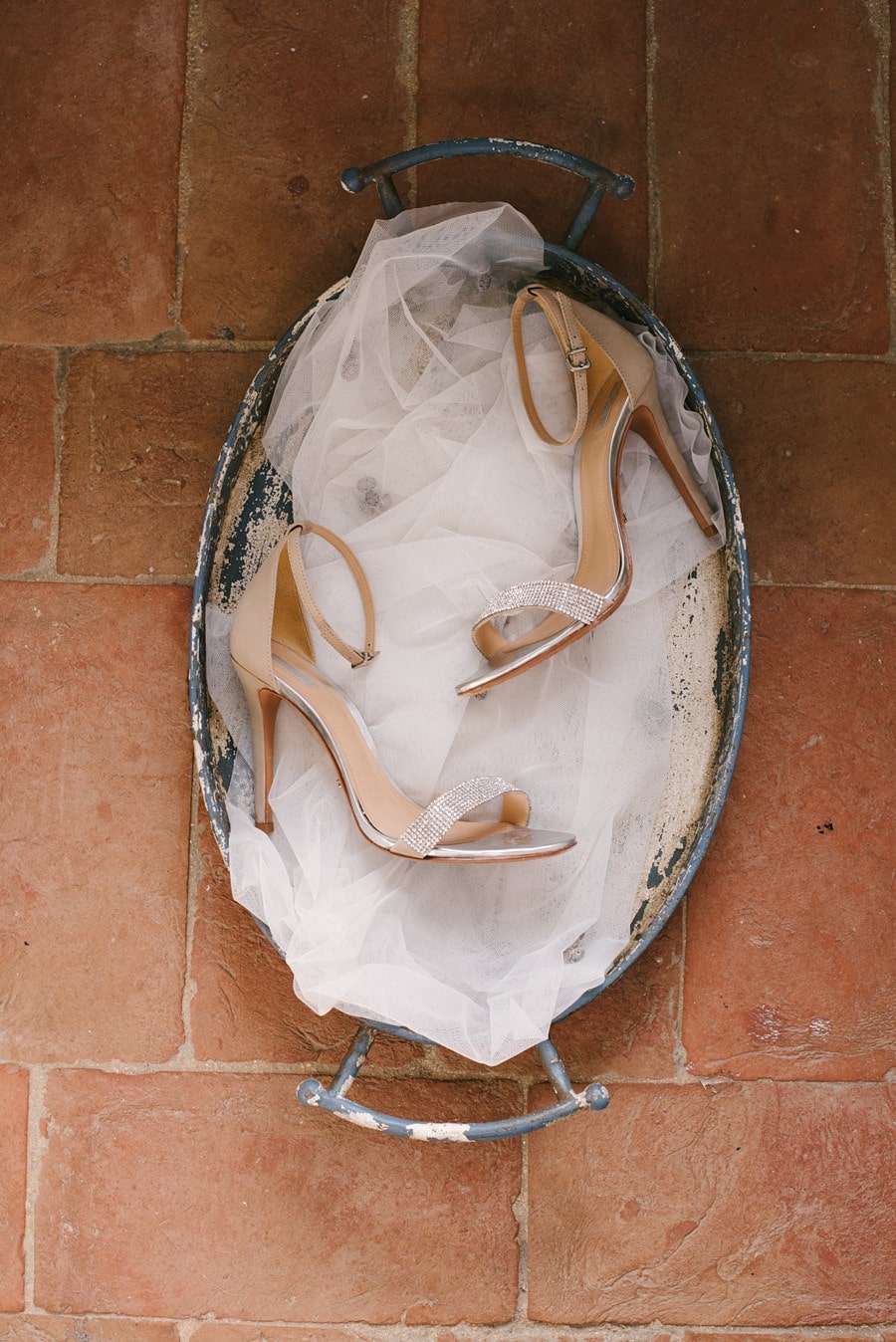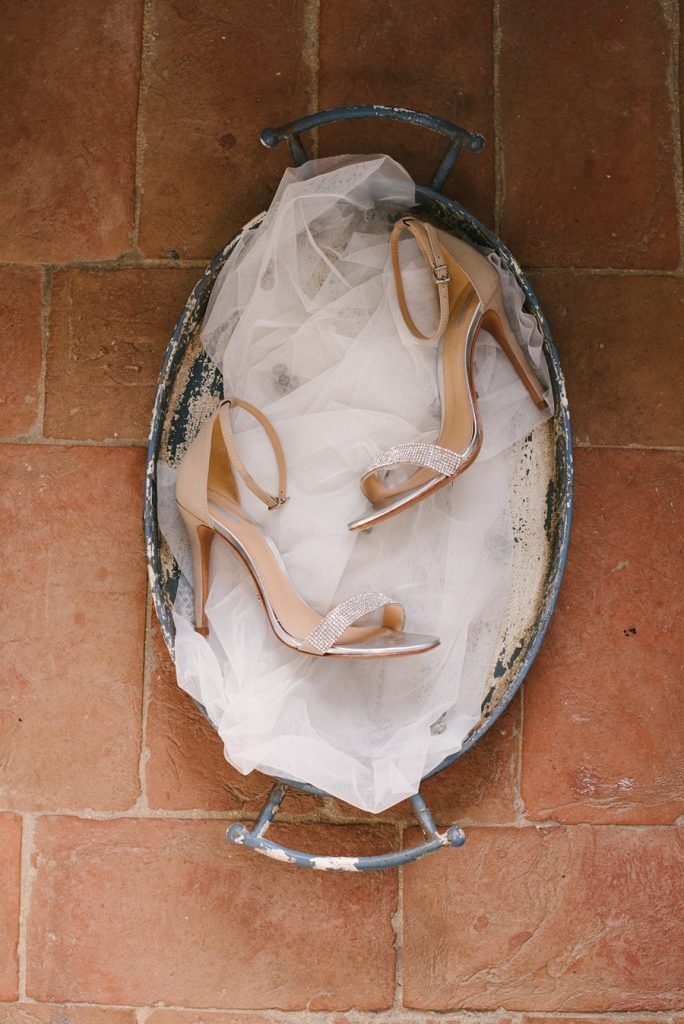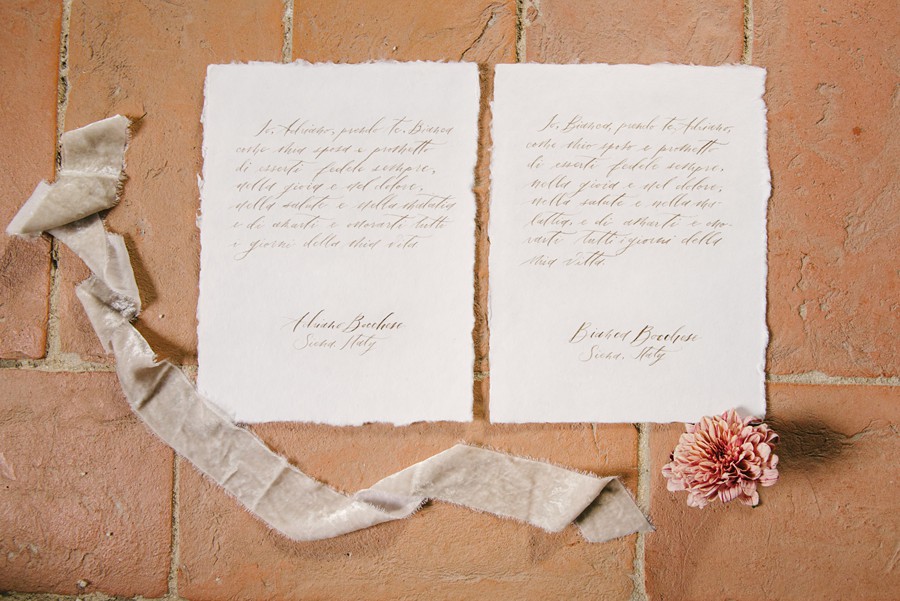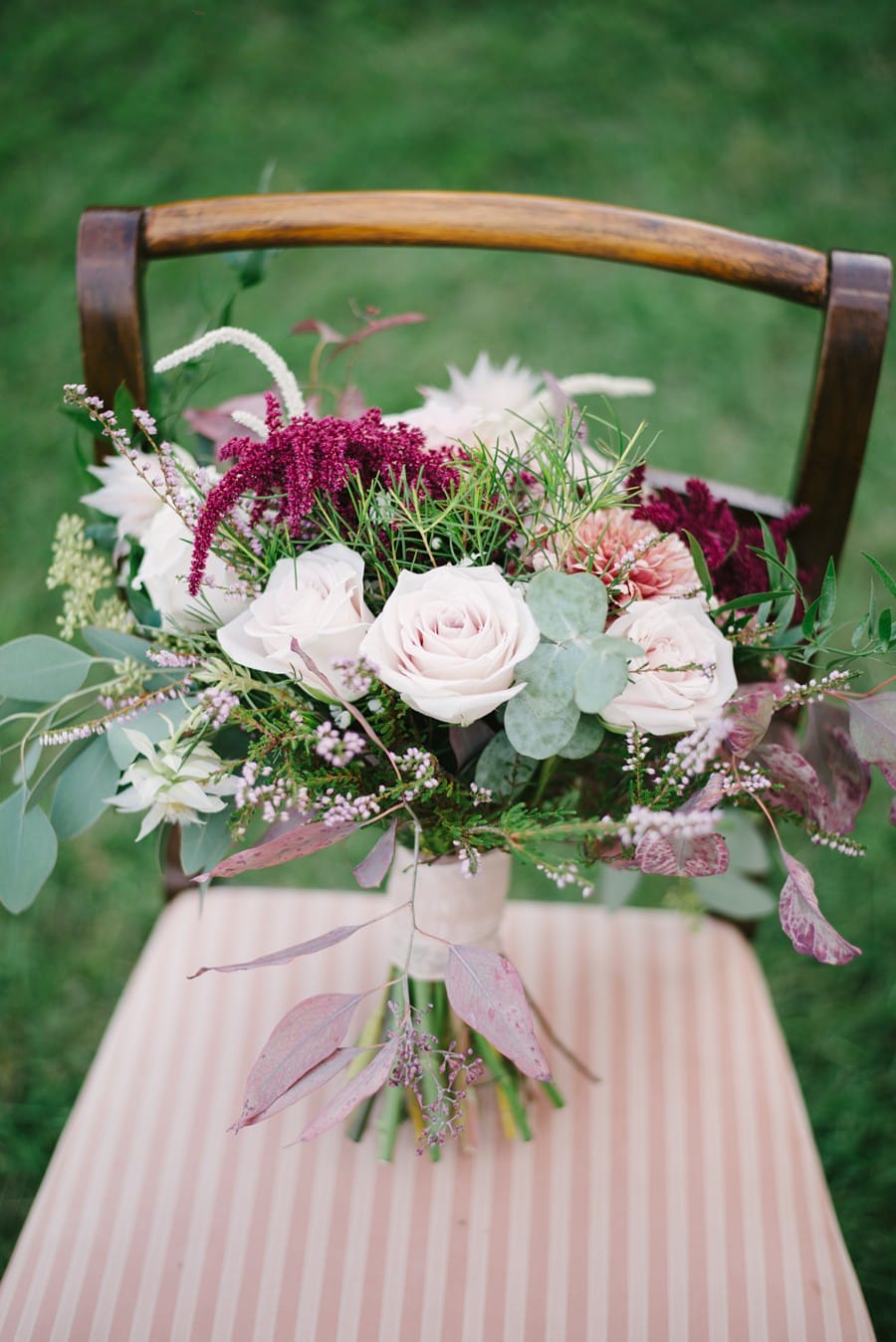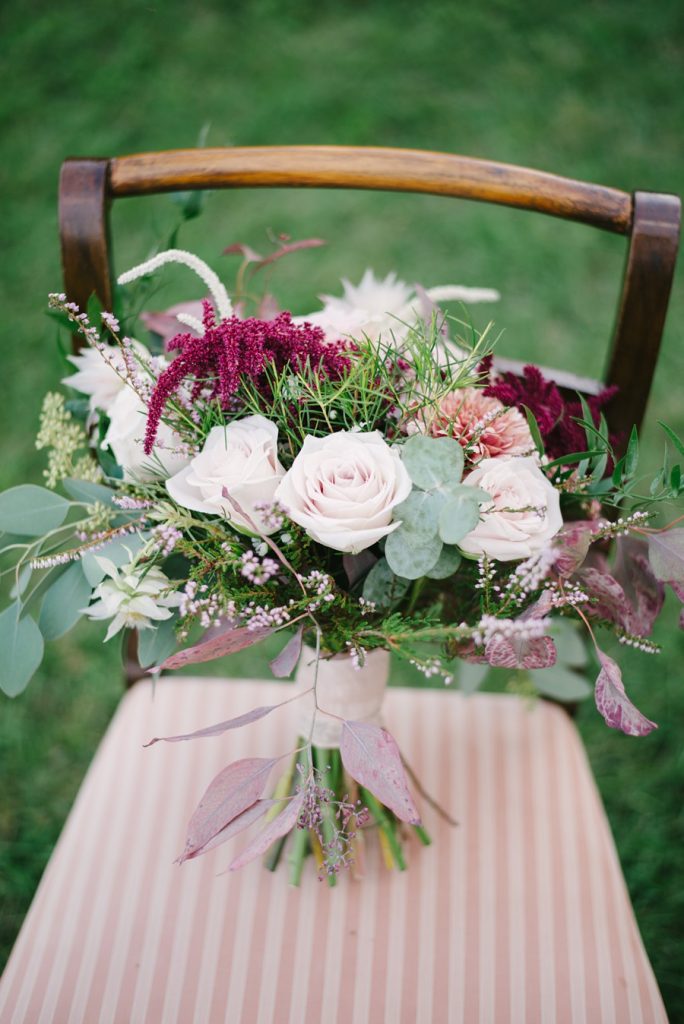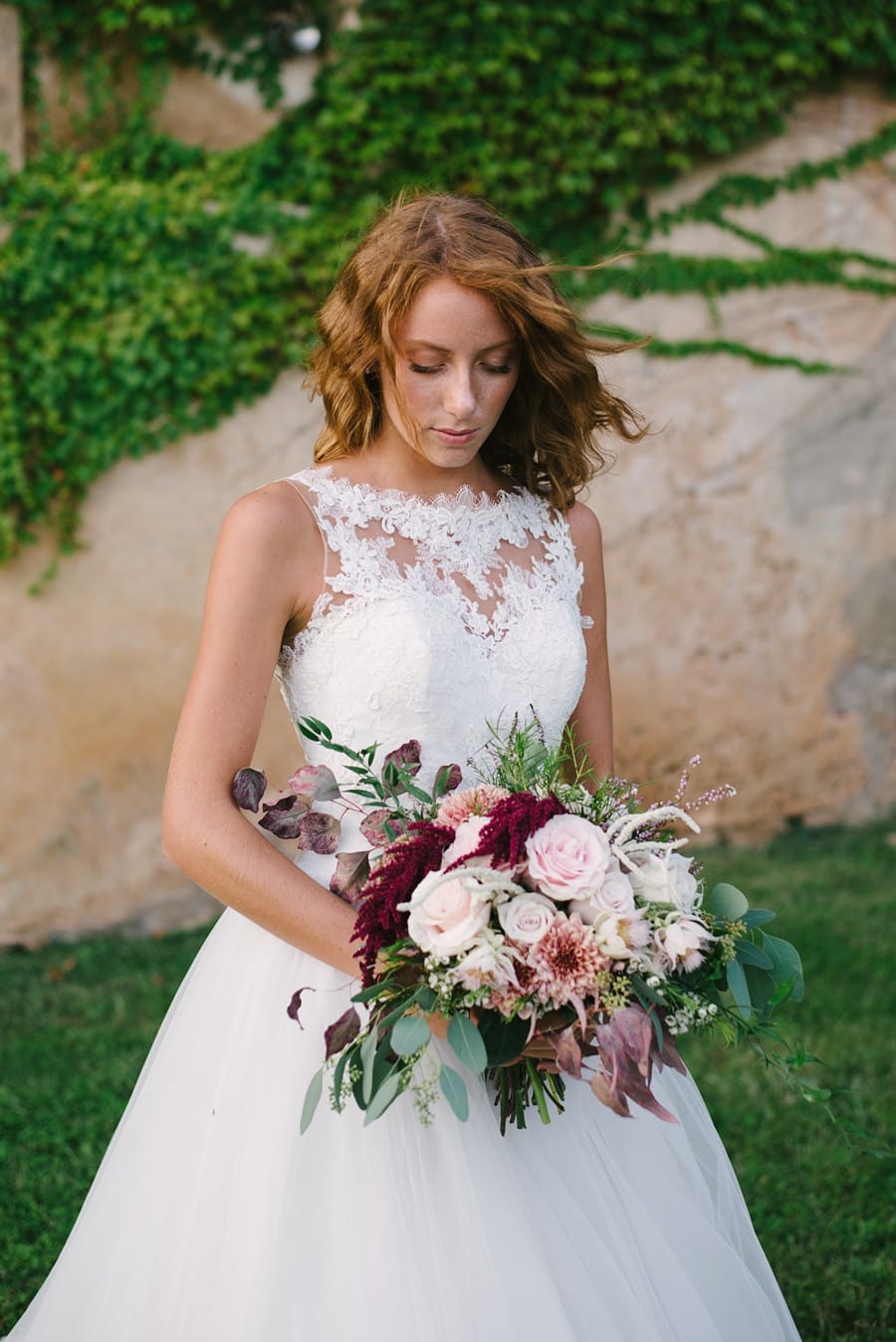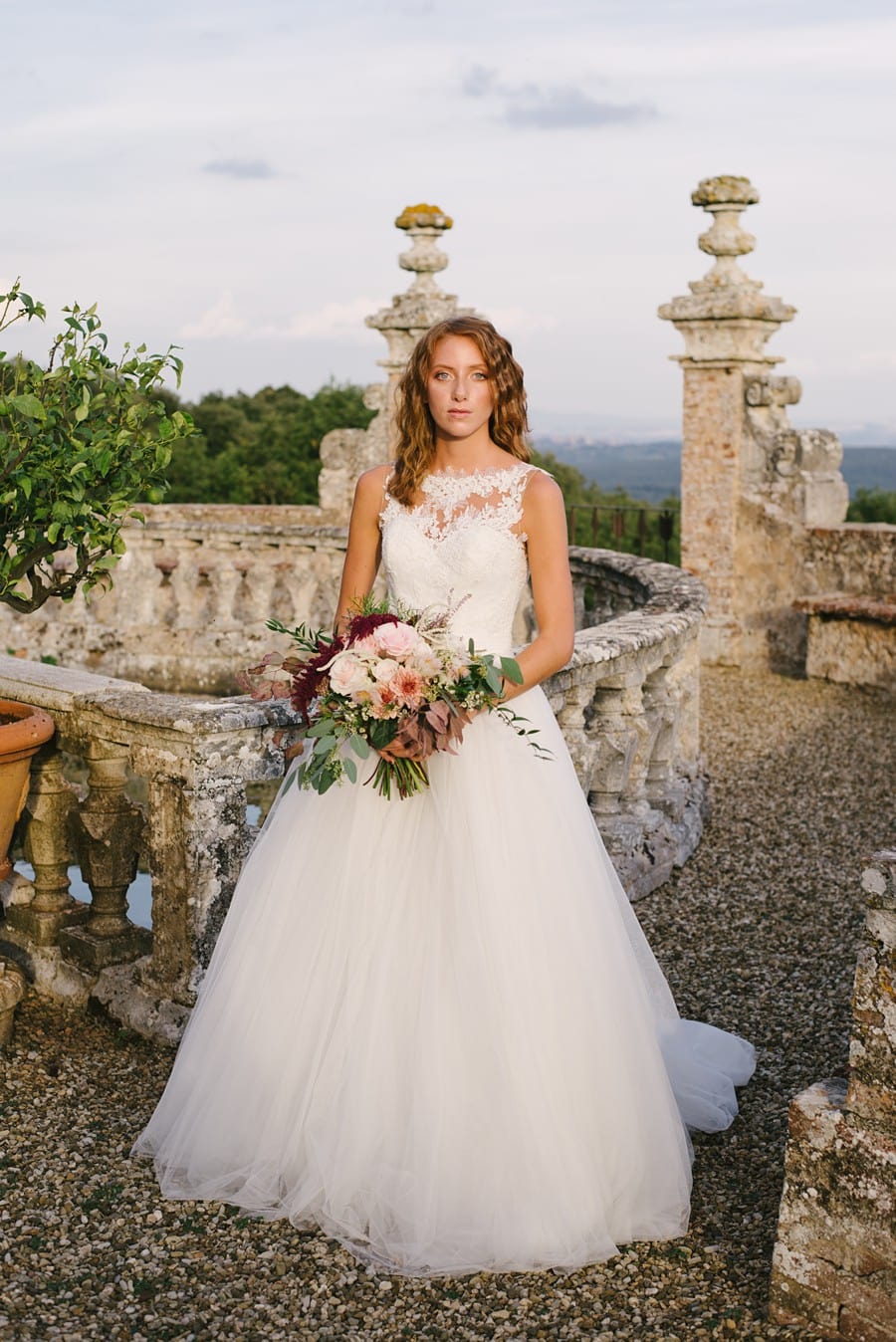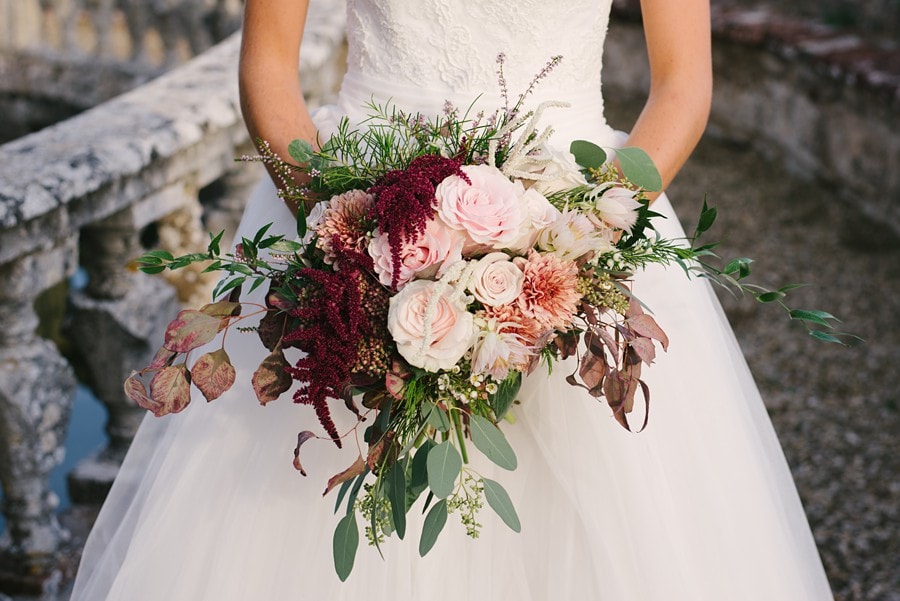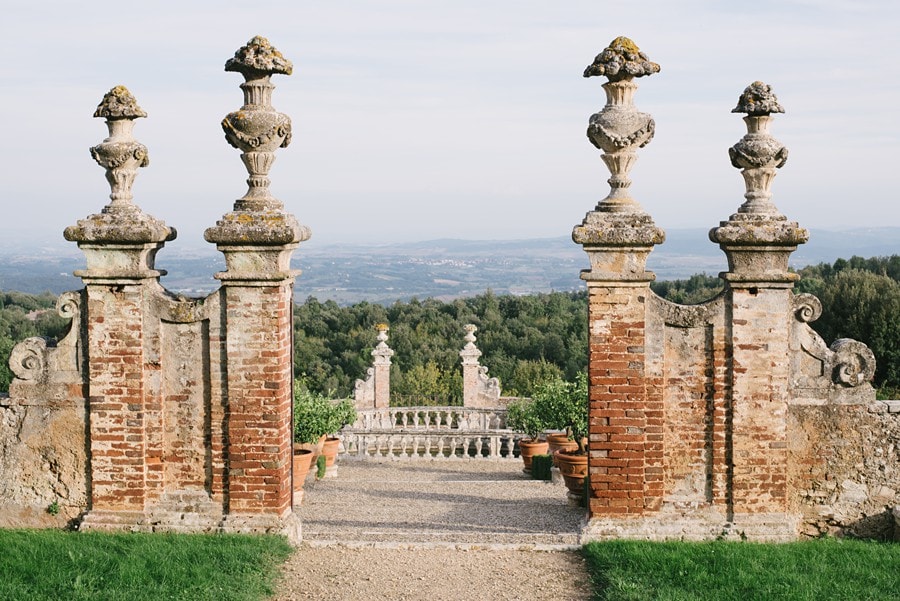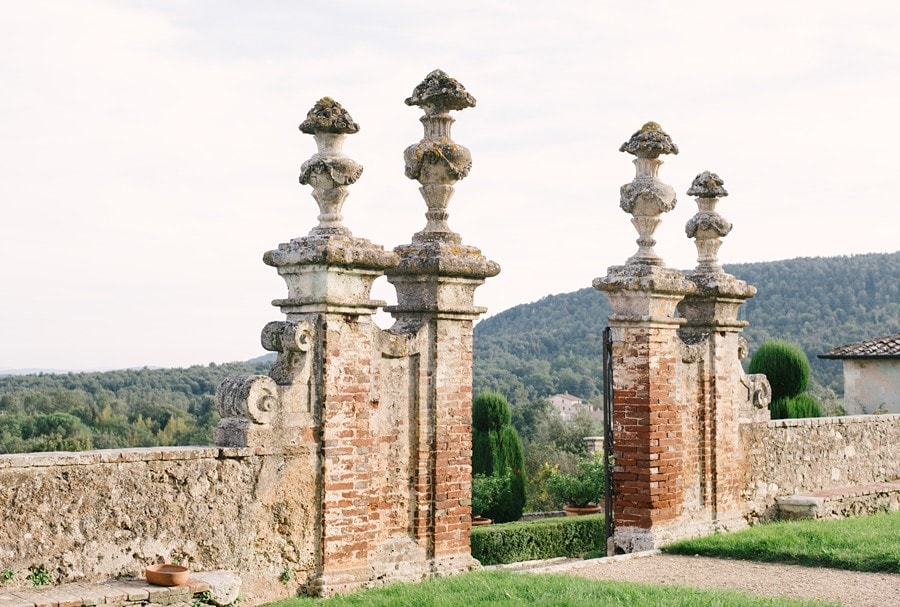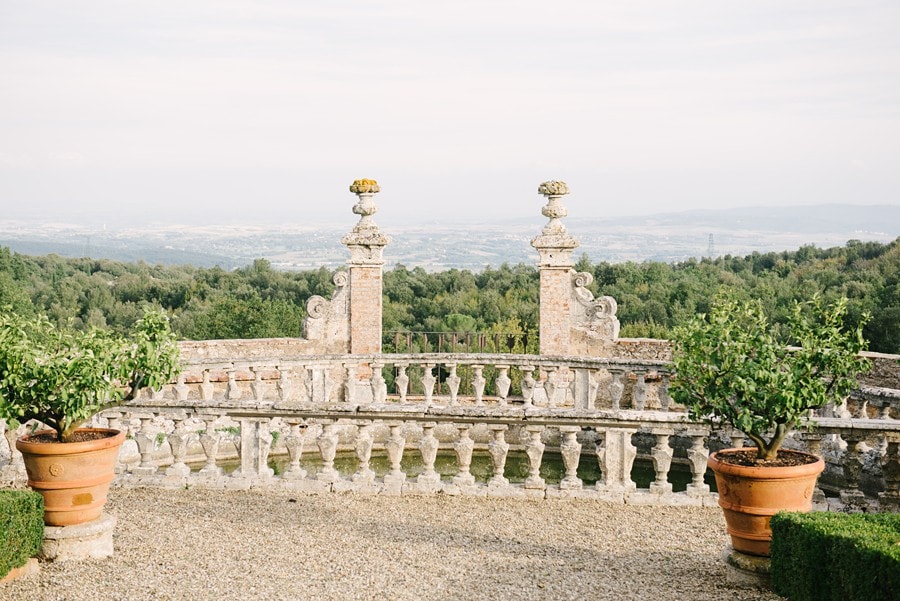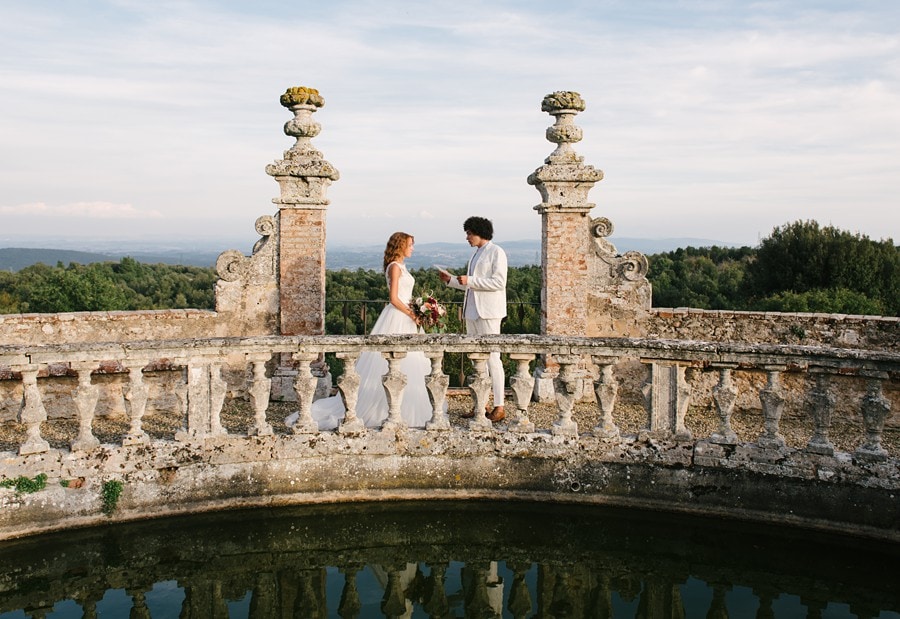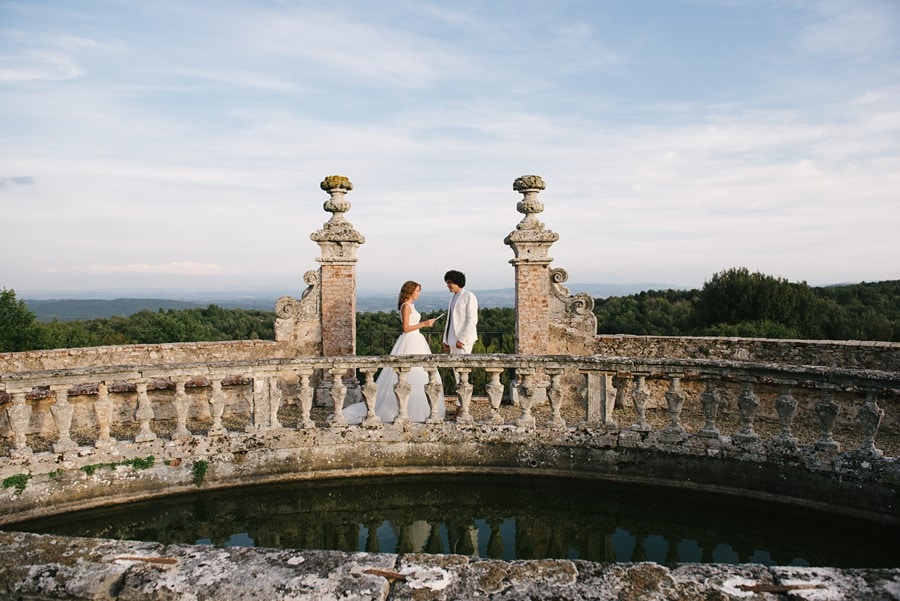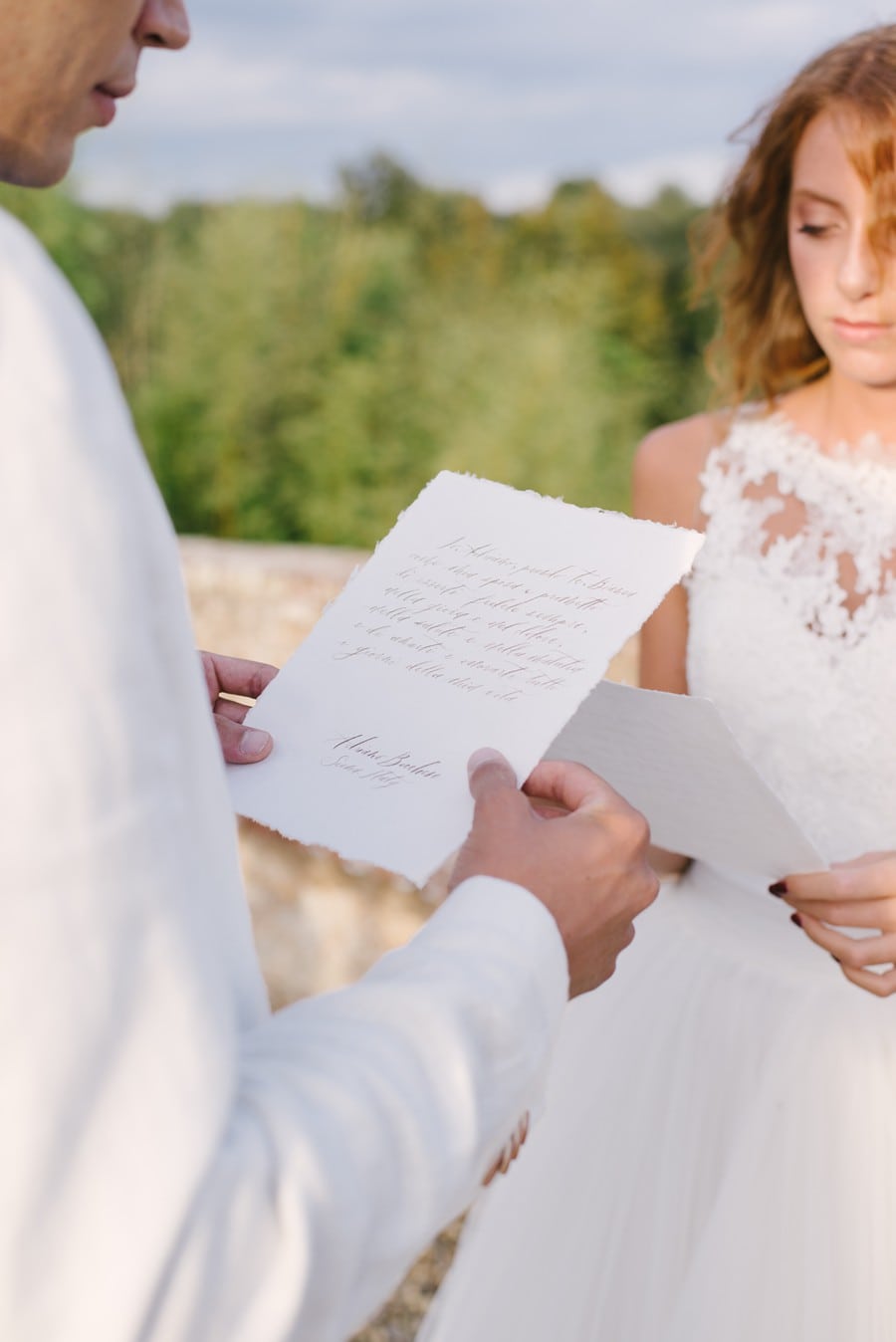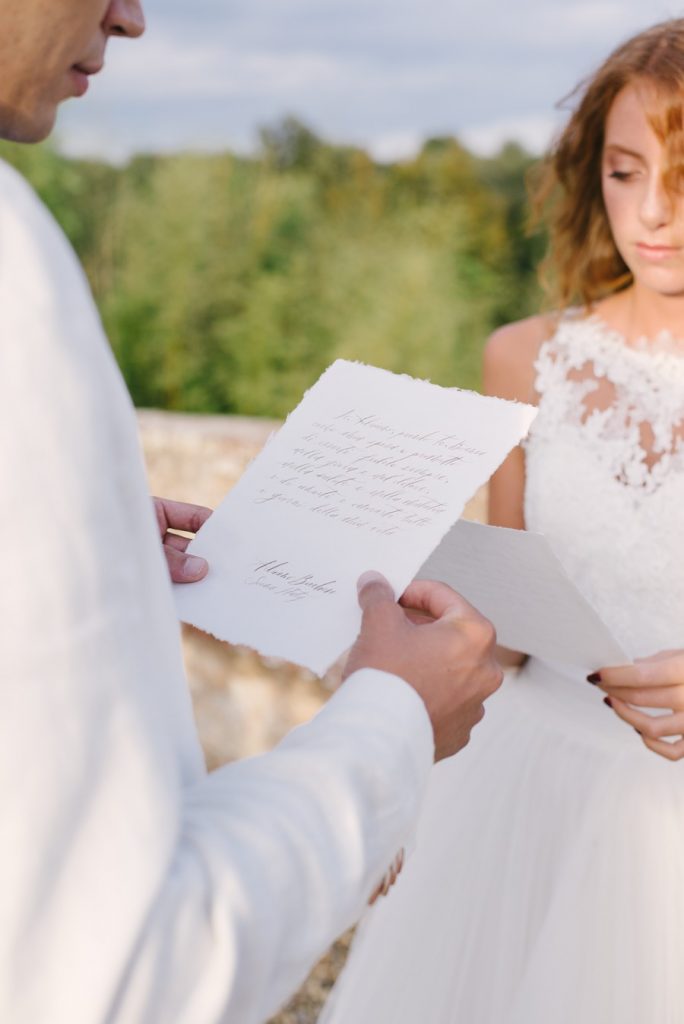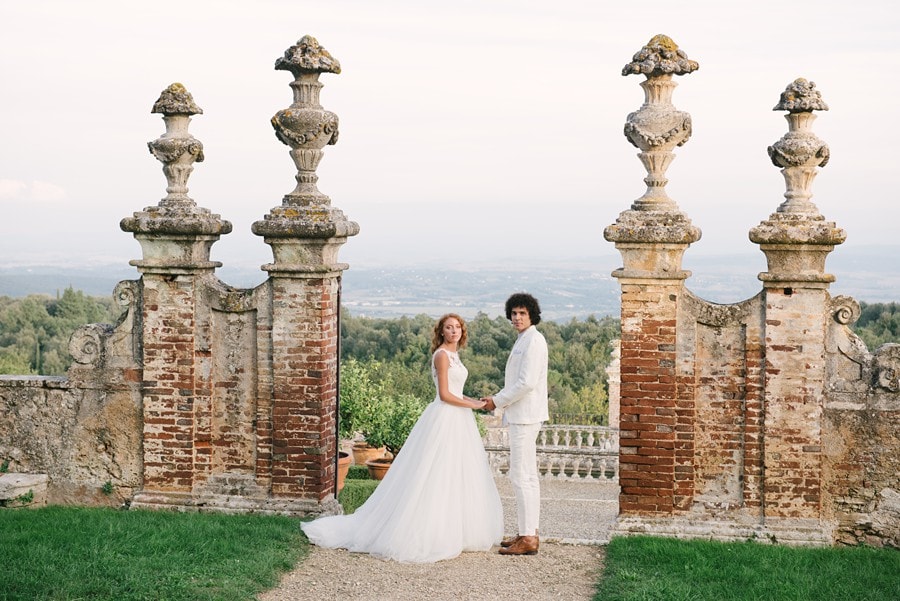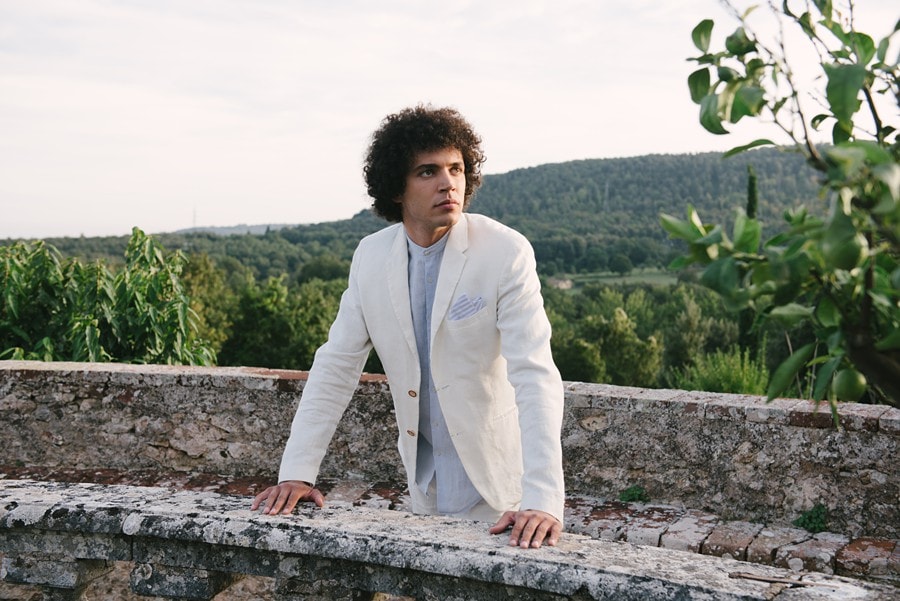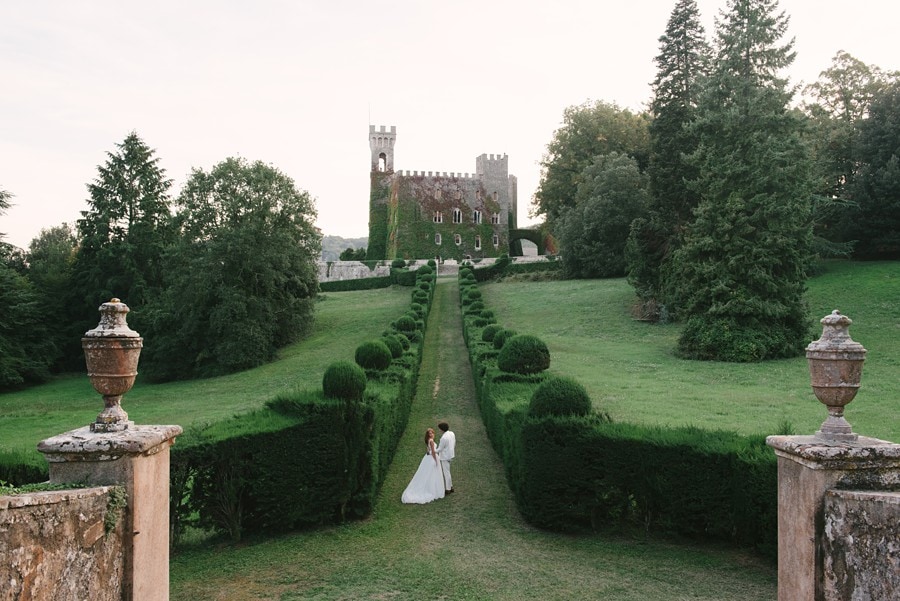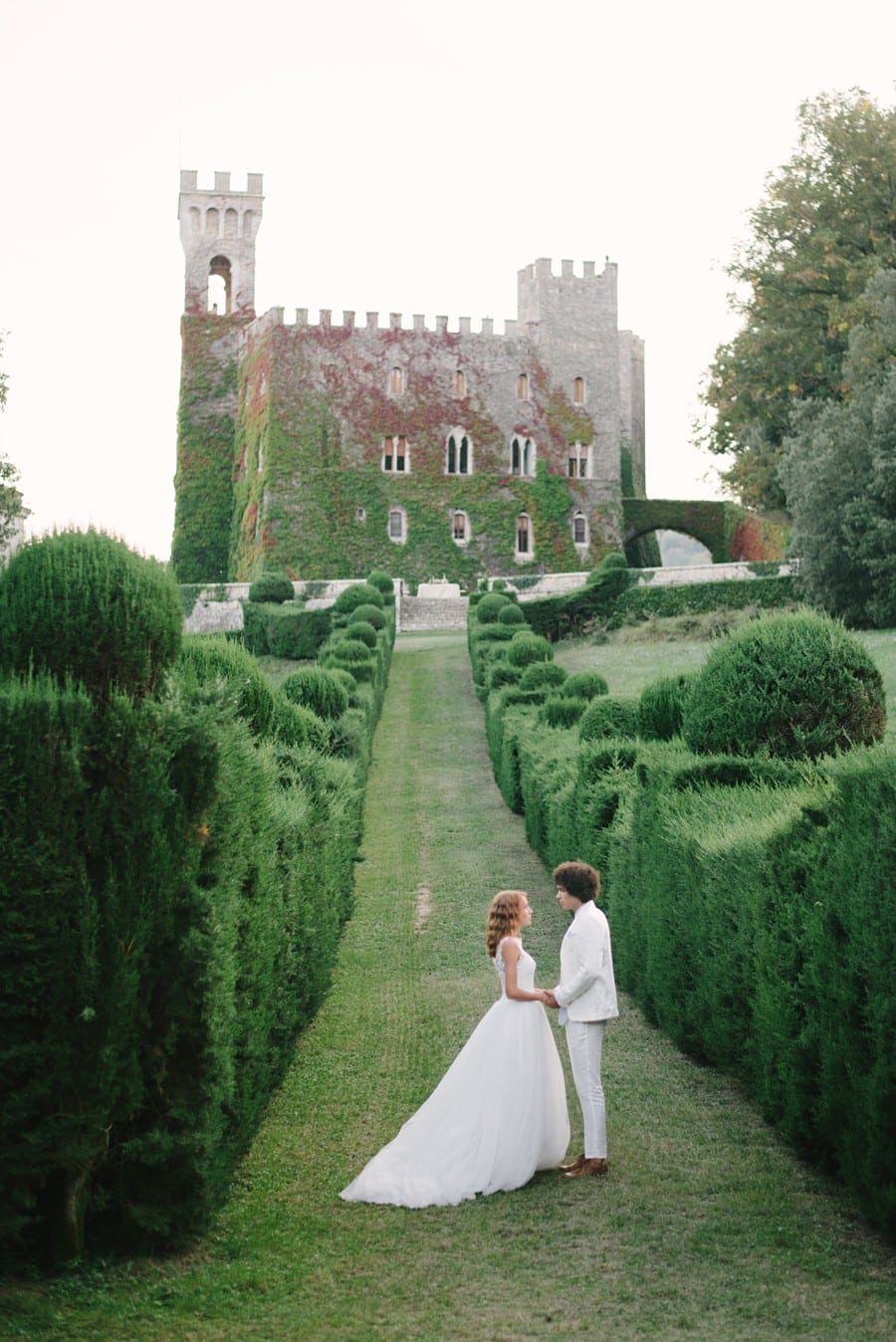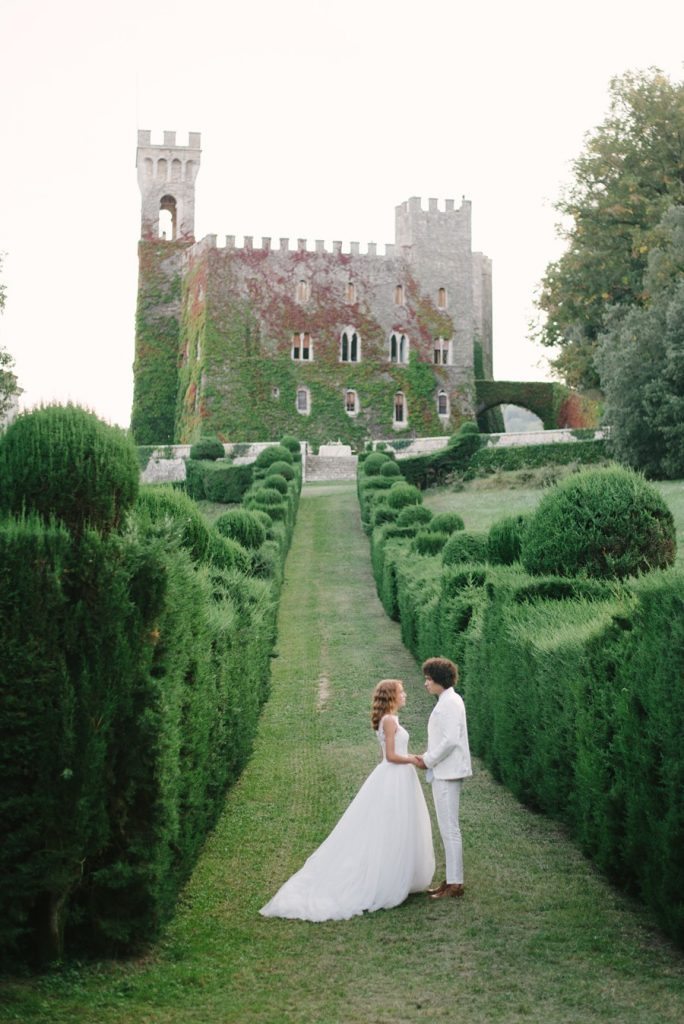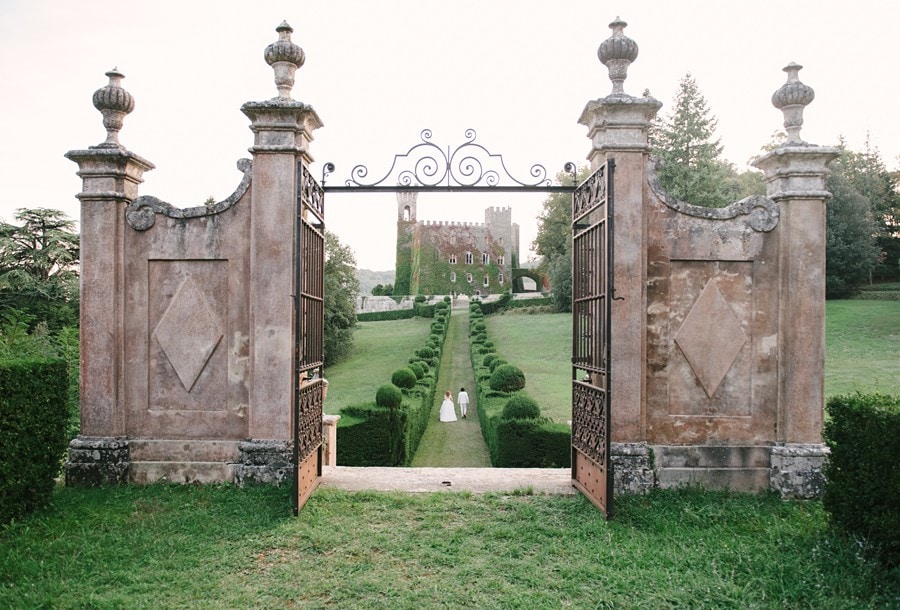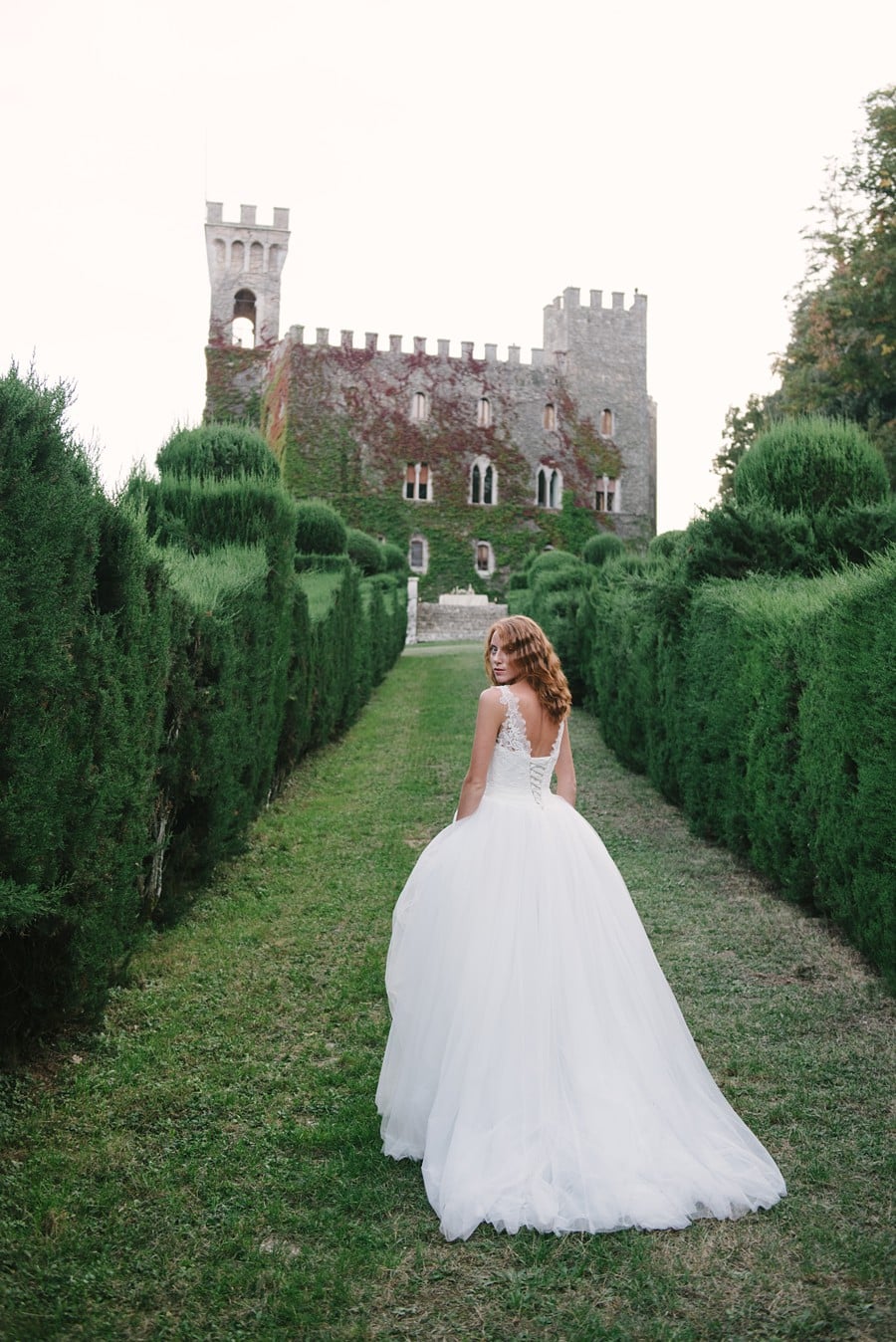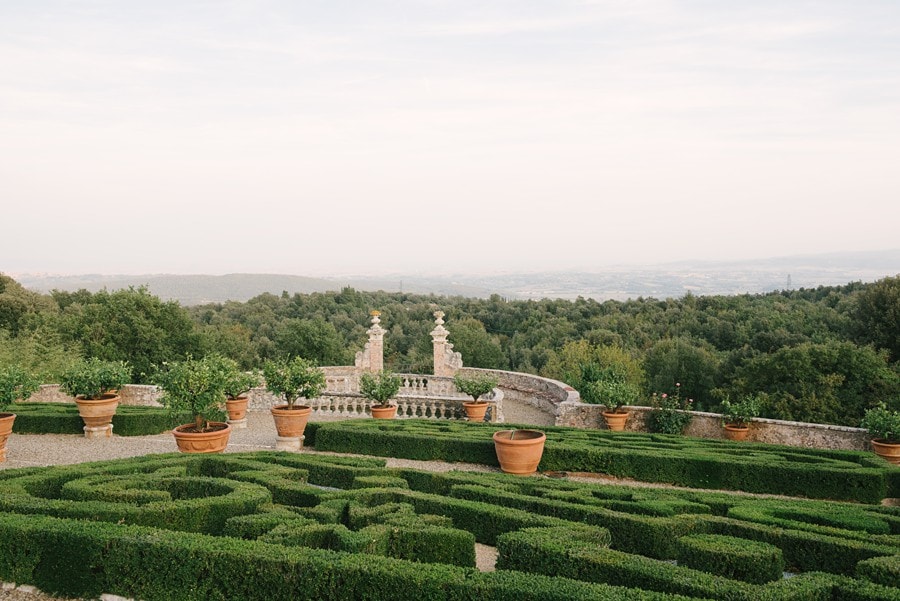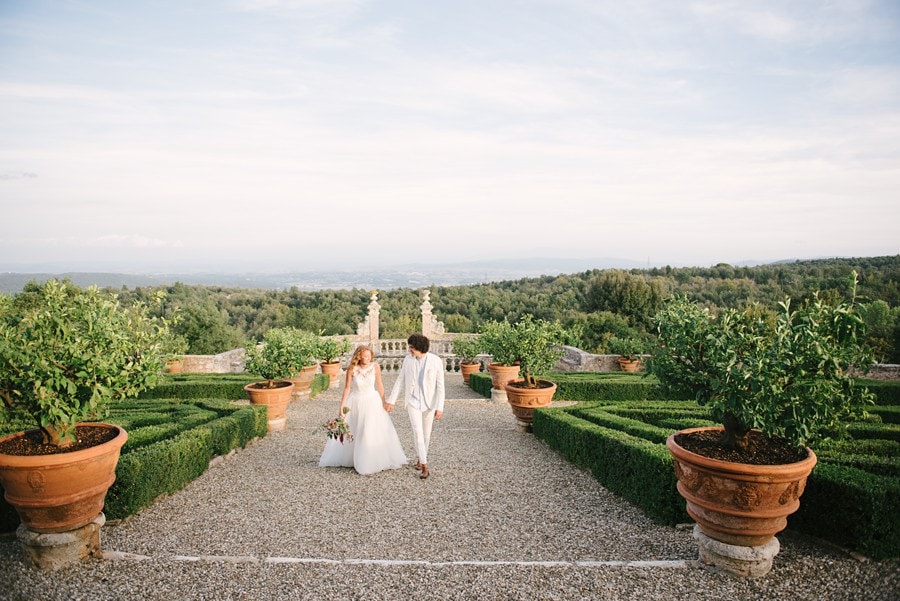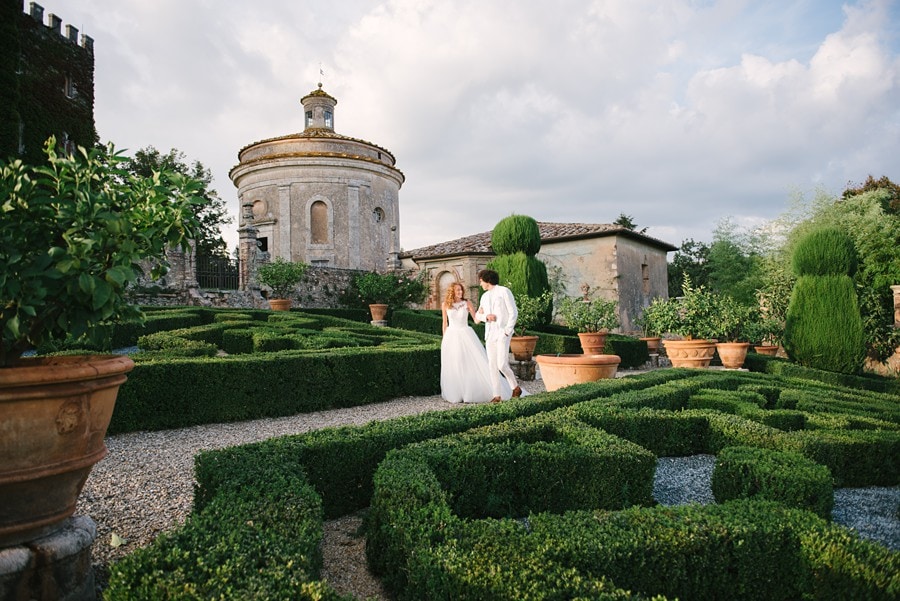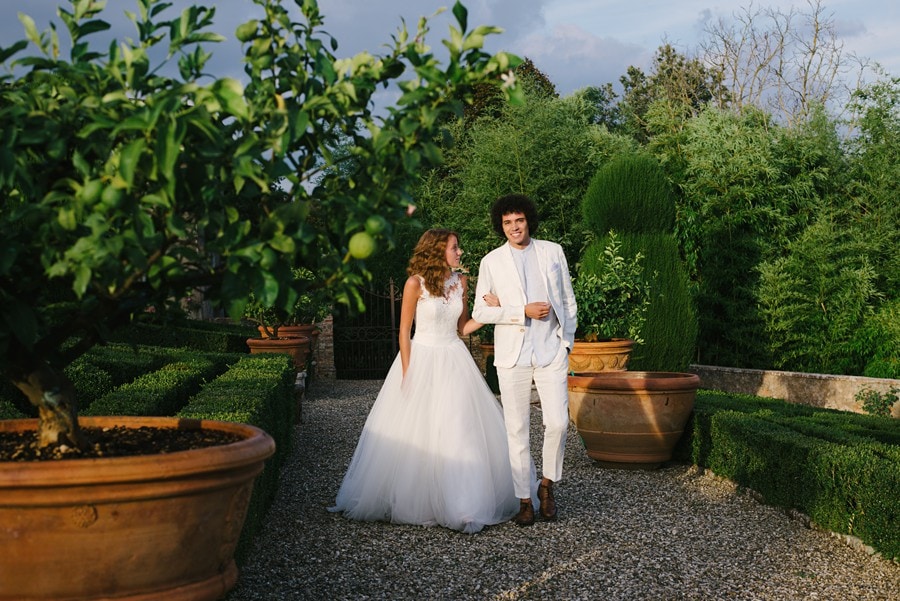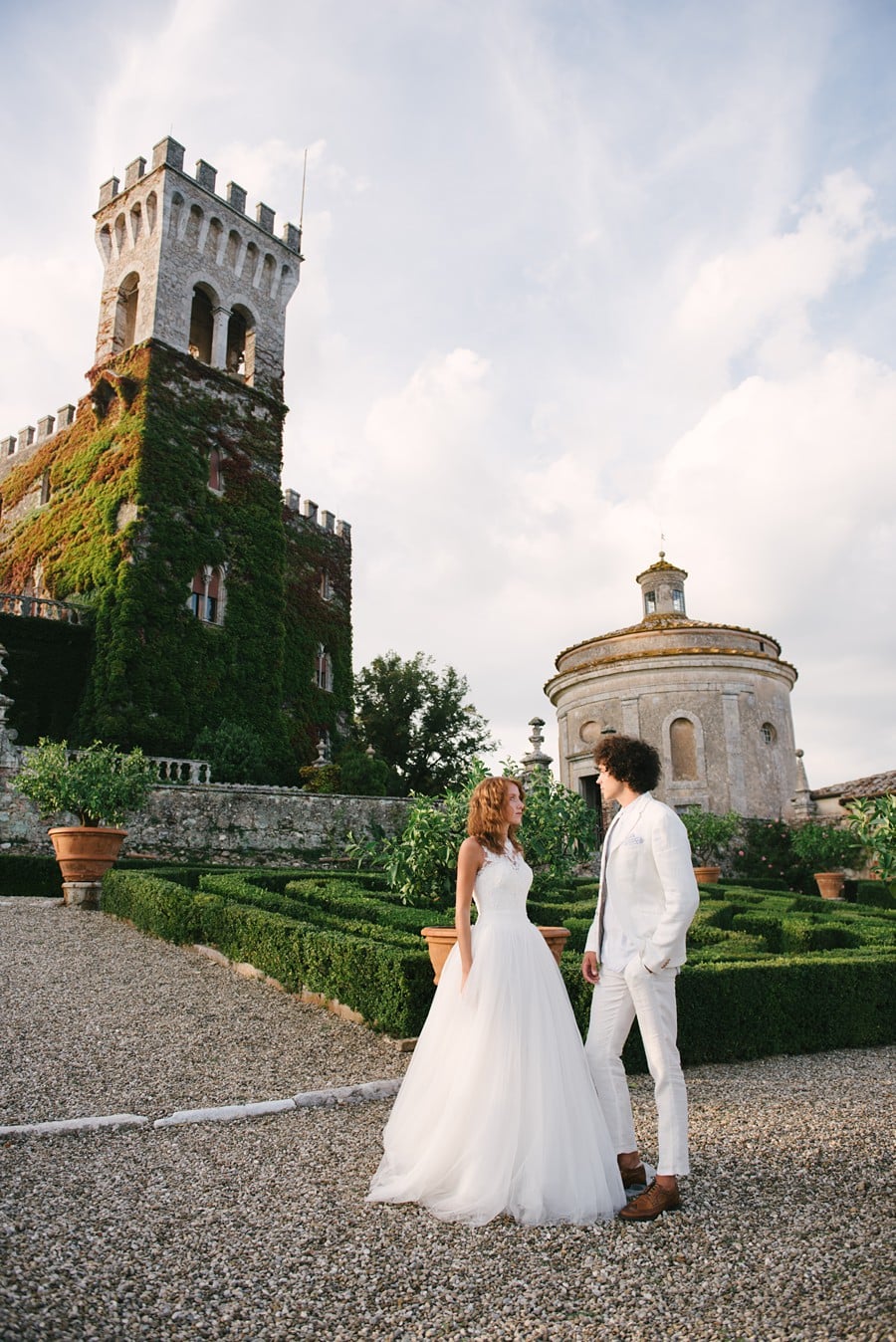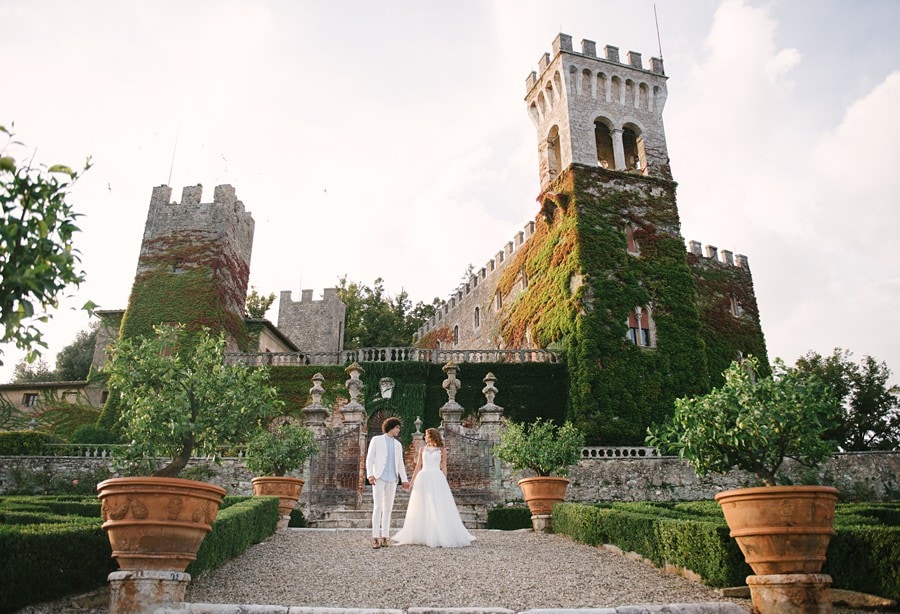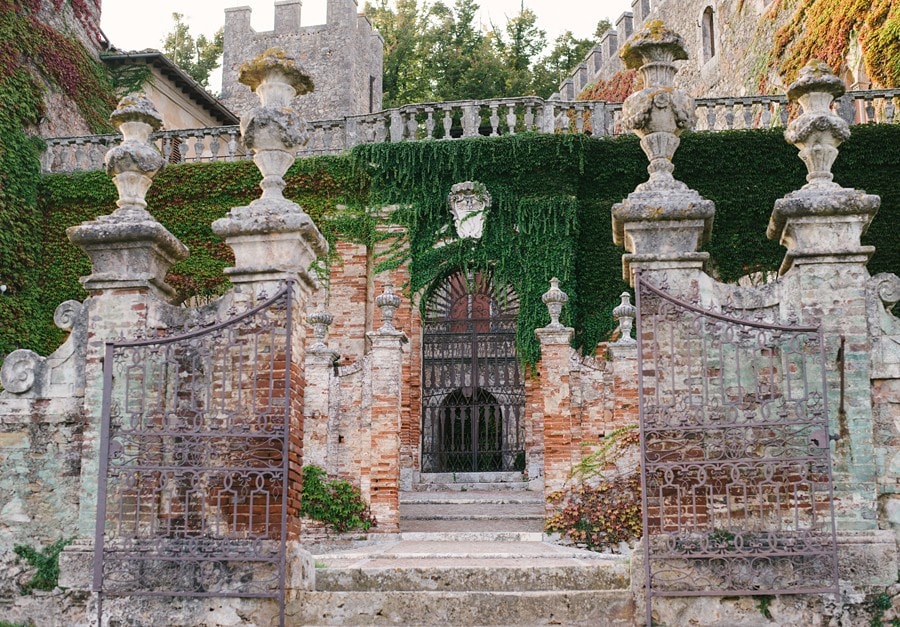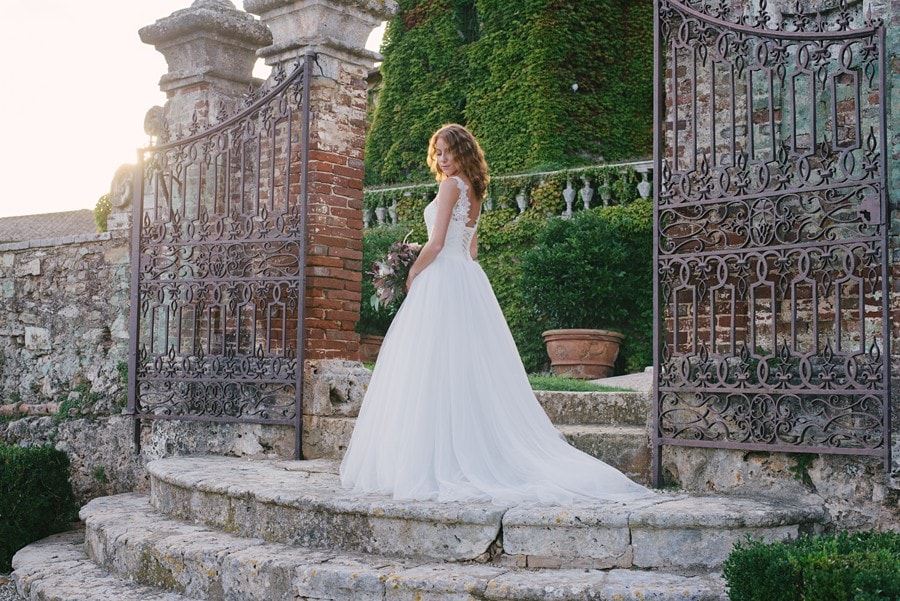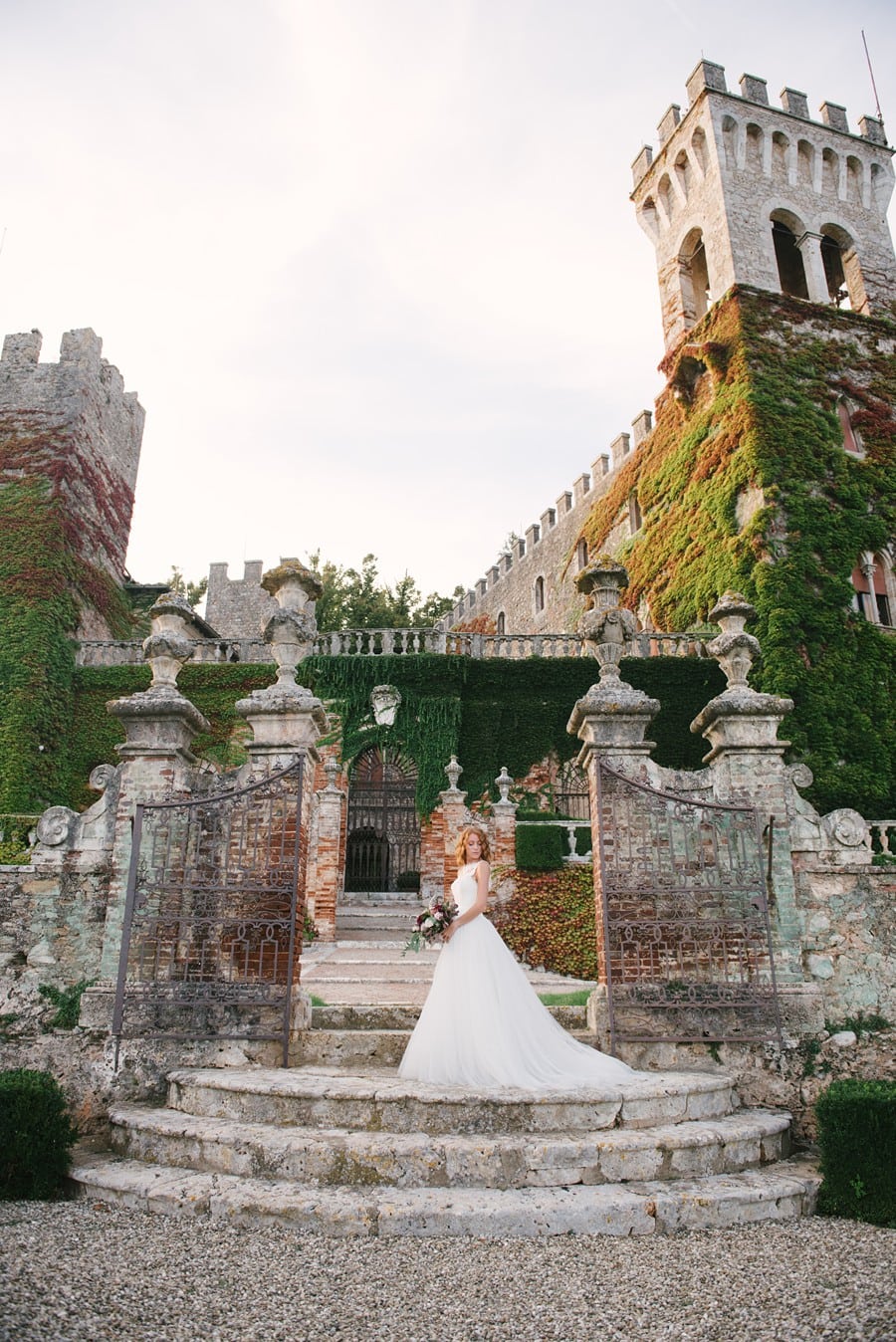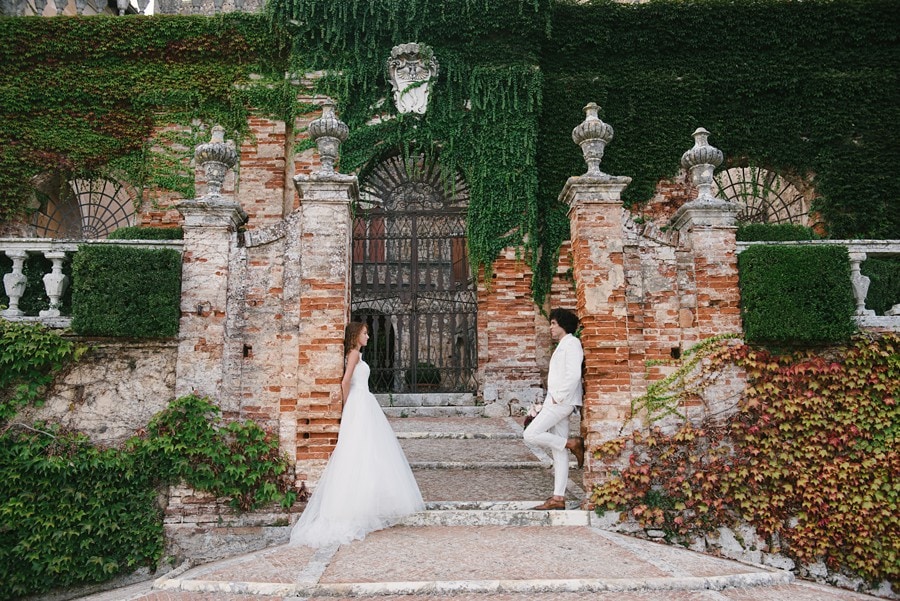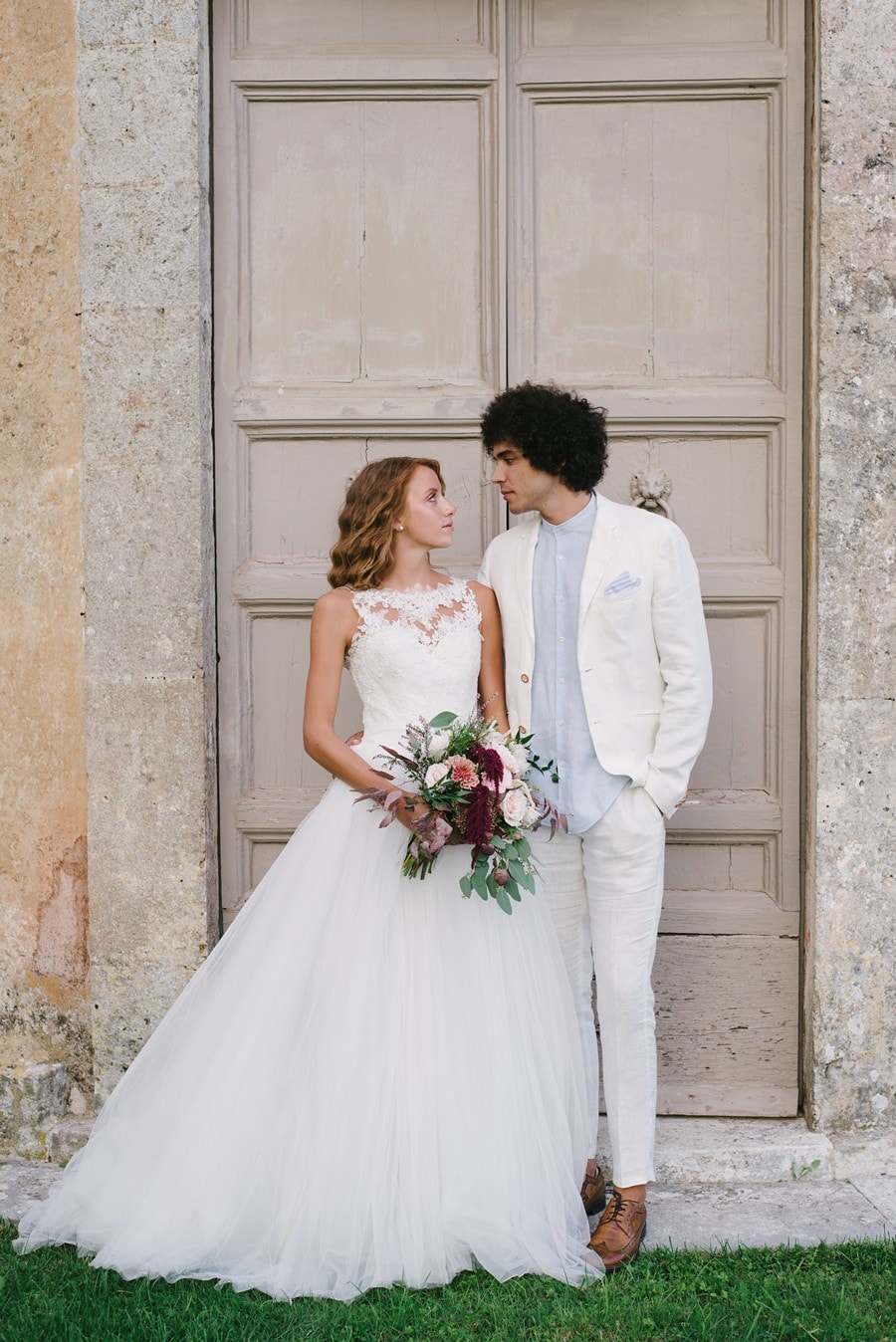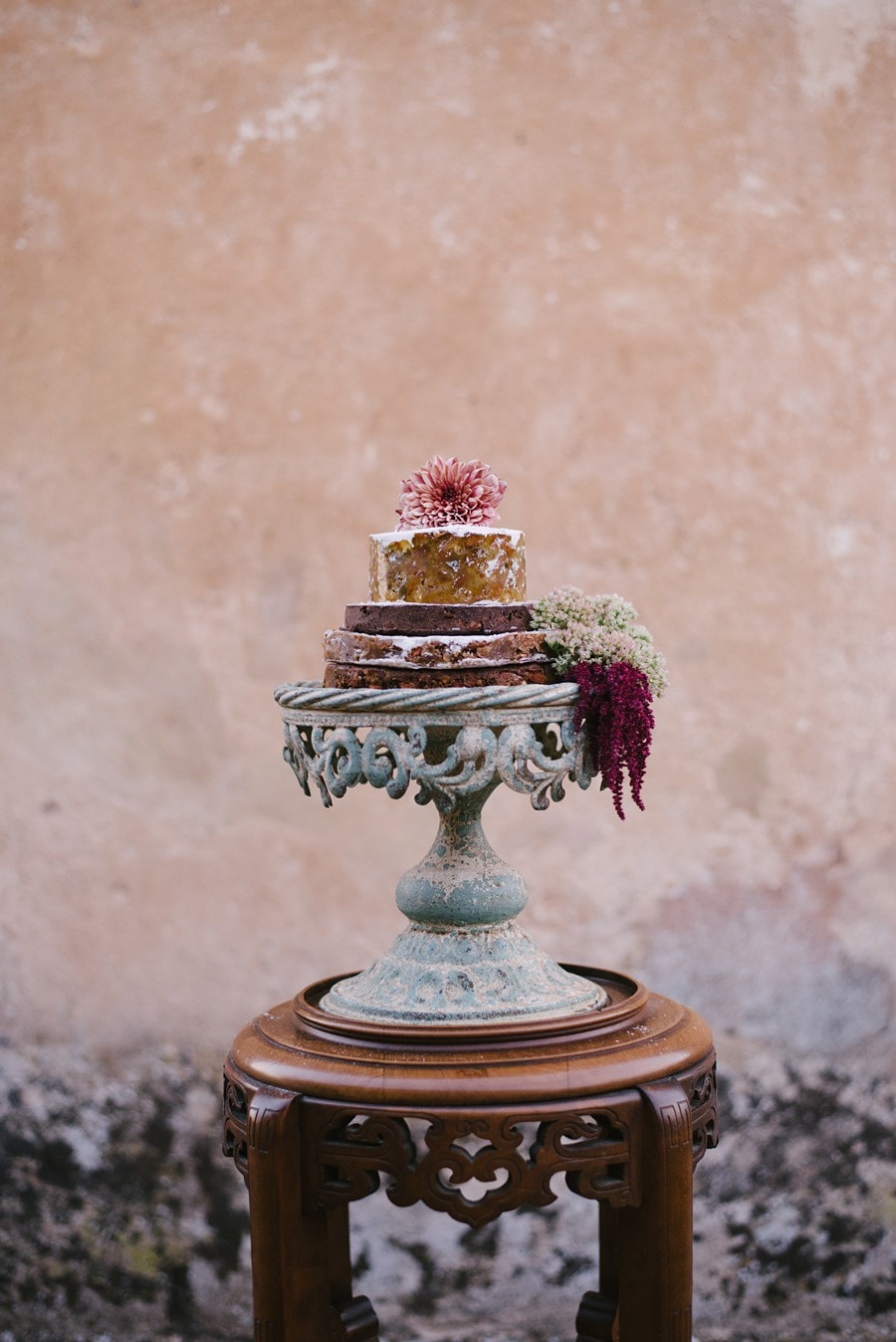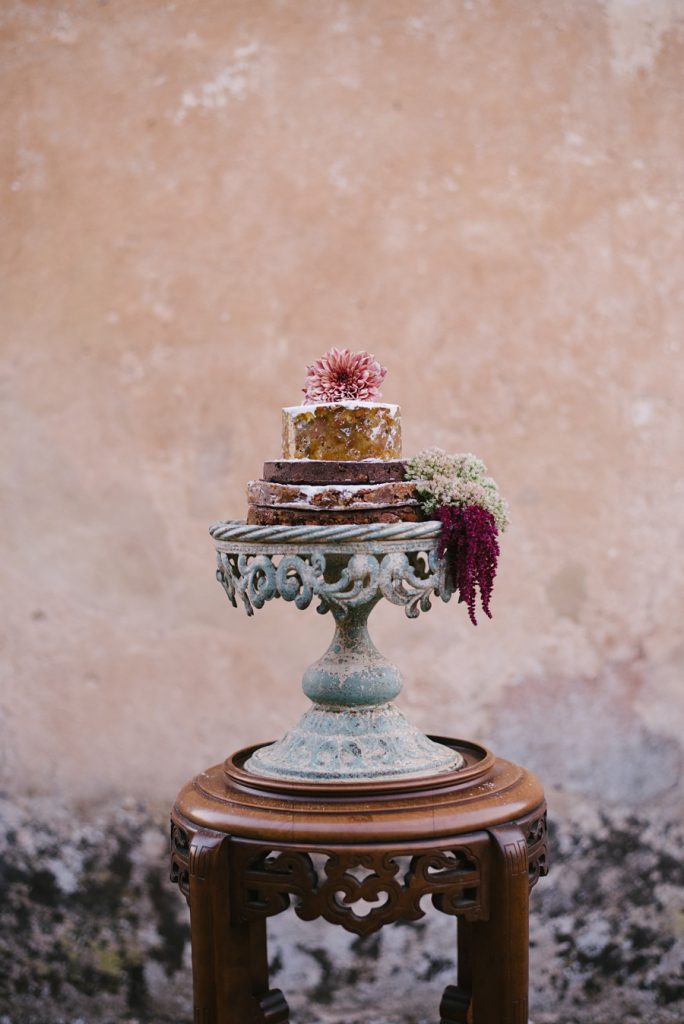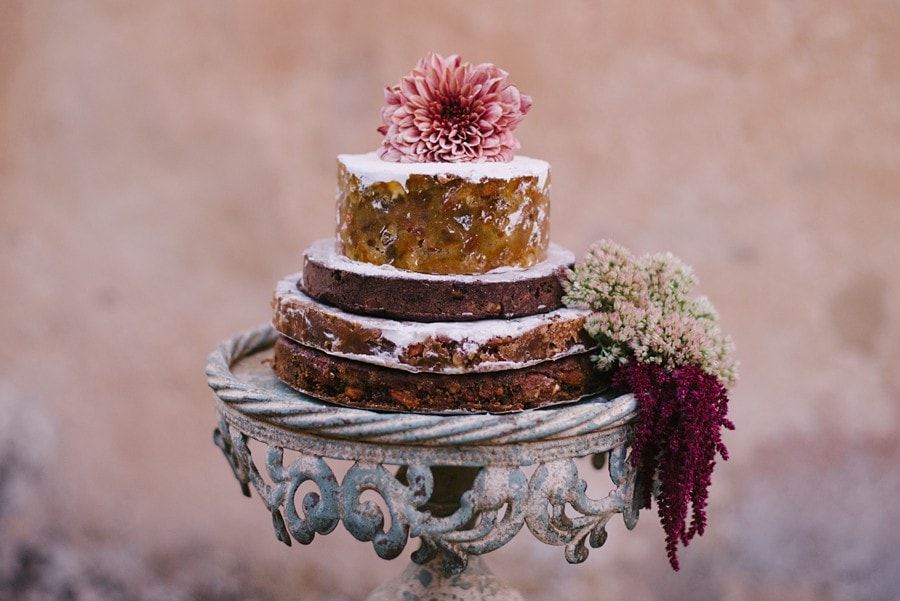 Vendors:
Photography: williamsburg photo studios | Ceremony Venue: castello di celsa | Event Planning: fine italian wedding | Stationery: Inkpush Co | Floral: siena flowers | Rentals & Linens: preludio nolleggio | Hair & Makeup: romina pashollari | Model: bianca ravenni | Model: bernardino frati | Wedding Dress: viva la sposa siena | Groom's Attire: Zara | Ring Box: The Mrs. Box | Engagement Ring: gioielleria tozzi siena