Sharlene and Craig's love story has all the makings of a fairy tale. The duo met during their studies in 2004. At the sweet age of 19, Sharlene fell head over heels in love with Craig's kind heart. 8 years later, while traveling through Europe, they spent a beautiful evening in Florence. They were enjoying the breathtaking views from the Santa Trinita Bridge, when Sharlene began to tell Craig that sunset was her favorite part of the day because she loves watching the colors of the sky change. Just then, he dropped to one knee, expressed his love and asked if she wanted to return to Florence as husband and wife. 2 years later, they returned to their favorite city along with 40 of their closest family and friends for their magical destination wedding.
Sharlene and Craig envisioned a wedding that was the epitome of simplicity and elegance – something classic and timeless. As soon as they saw Villa La Vedetta's spectacular views of the city, they knew it was the perfect venue. Their decorations were simple white flowers with touches of gold to reflect the history of the city, without detracting from the view.
Sharlene donned a stunning silky lace gown by Steven Khalil. She complemented her gown with pure white Yves Saint Laurent shoes and pearl earrings by Dior. Every detail of this destination wedding in Florence was breathtaking and I'm excited to share it with you. A huge shout out goes to Facibeni Fotografia for capturing every detail so perfectly, and to Adorn Invitations for sharing this lovely wedding with us.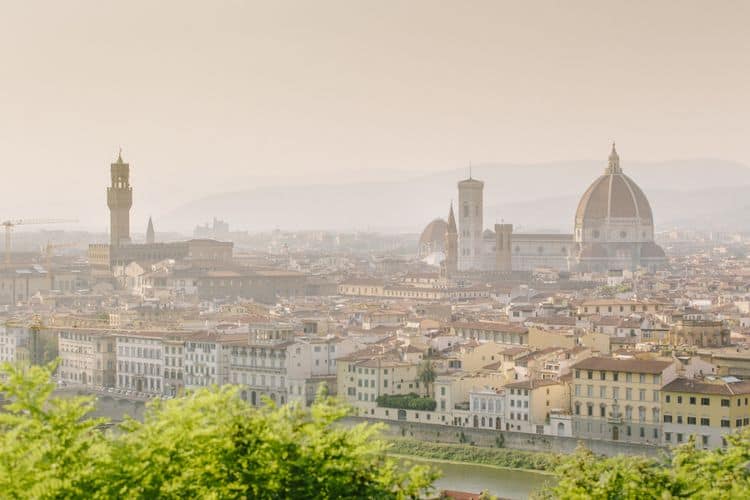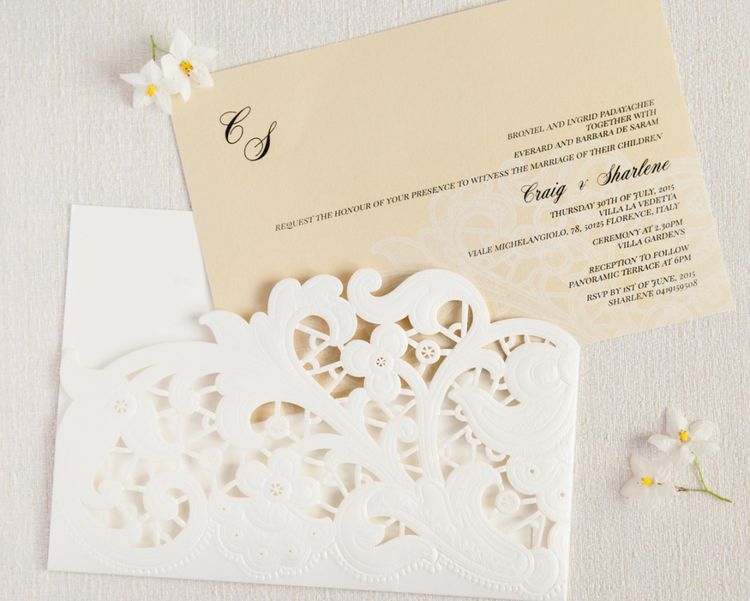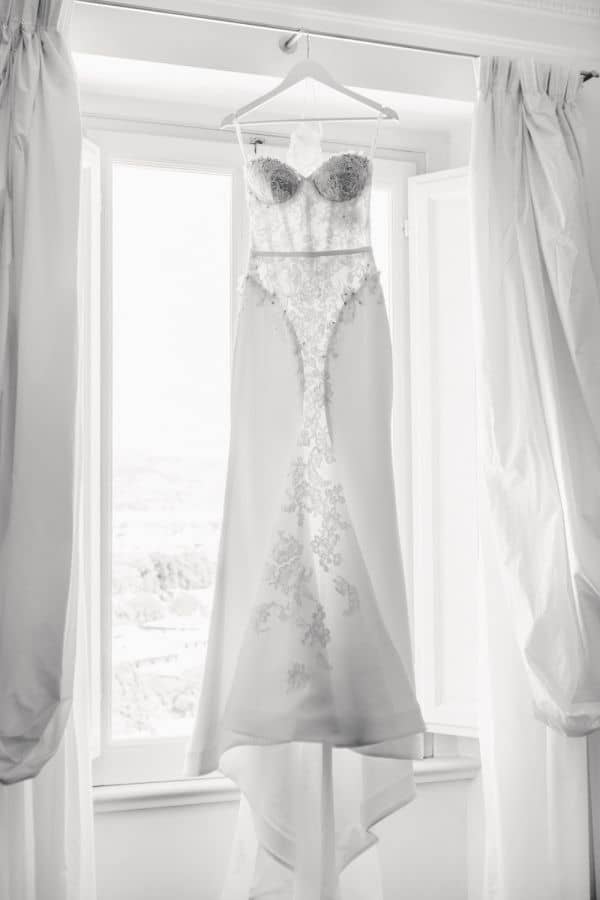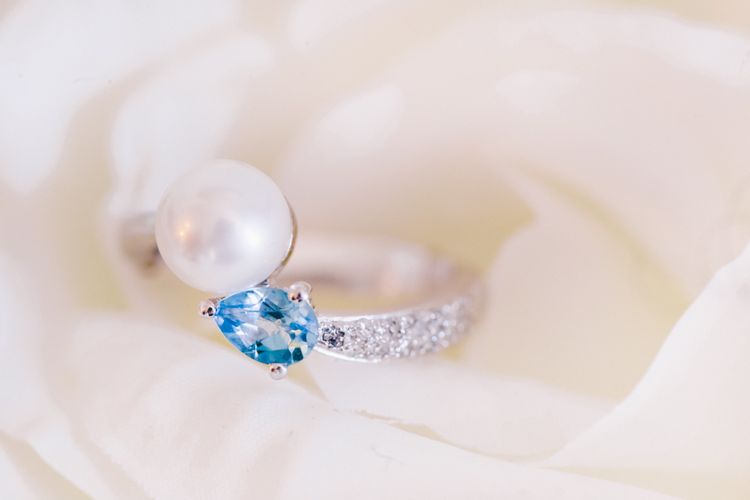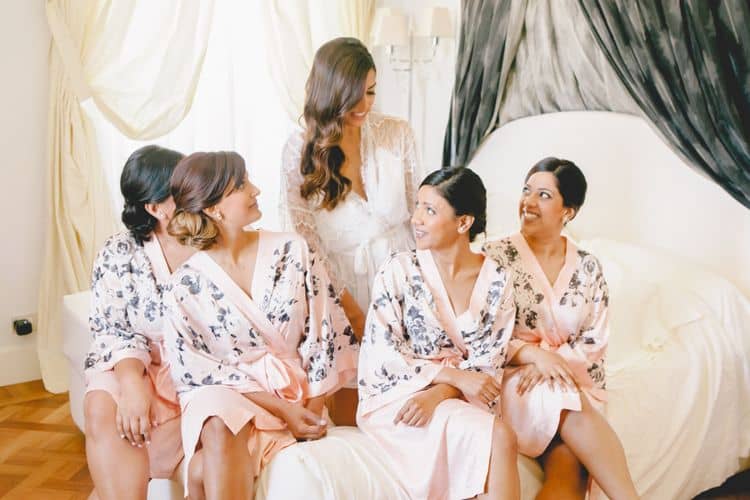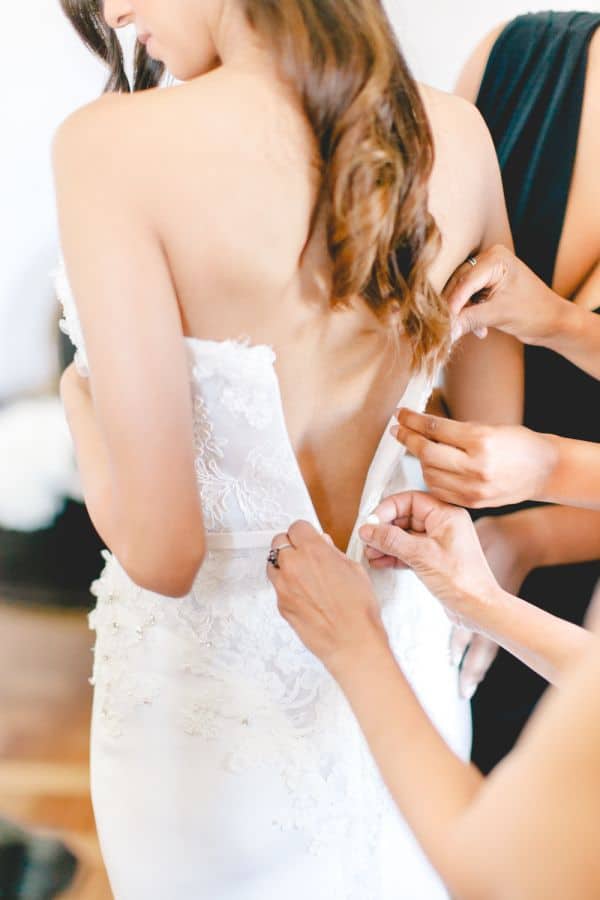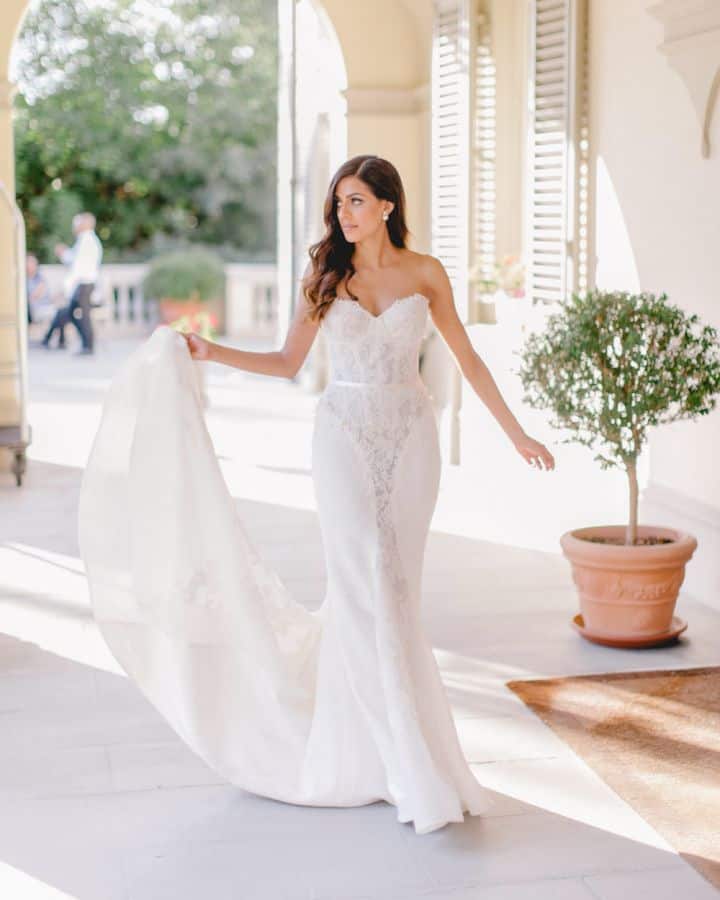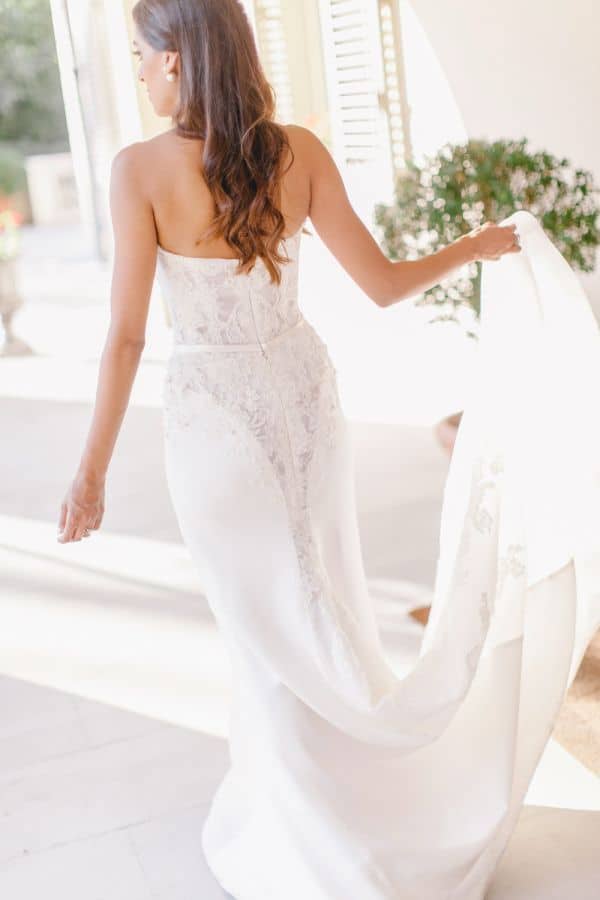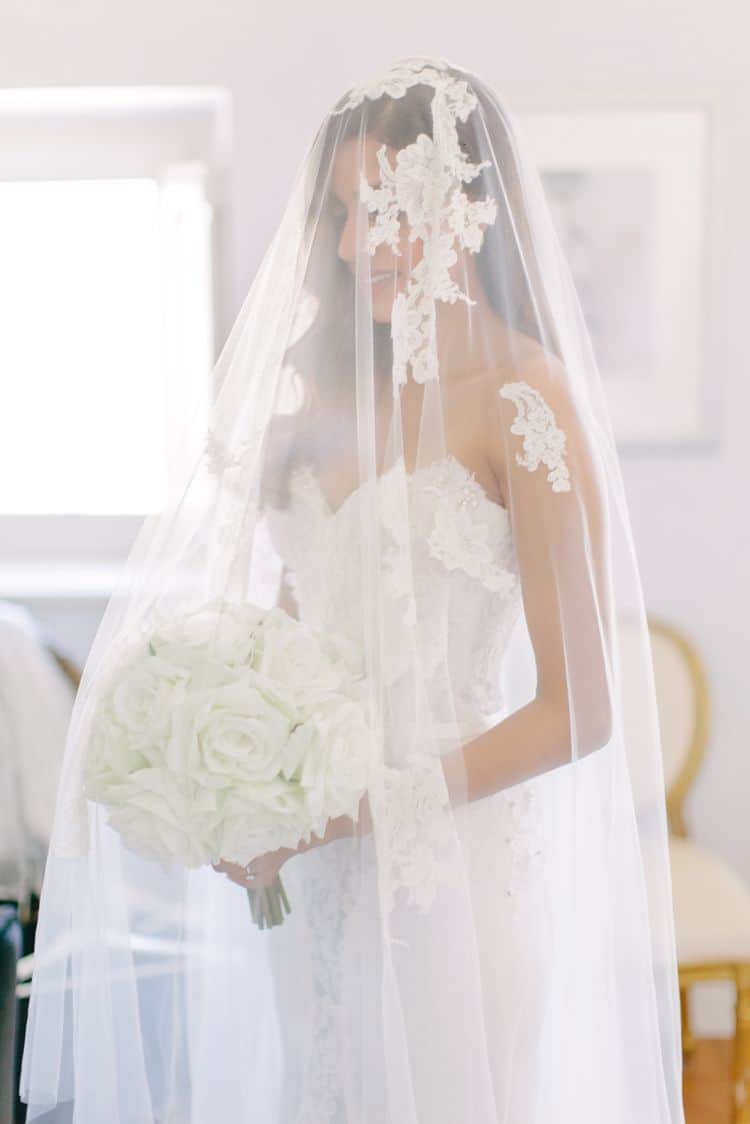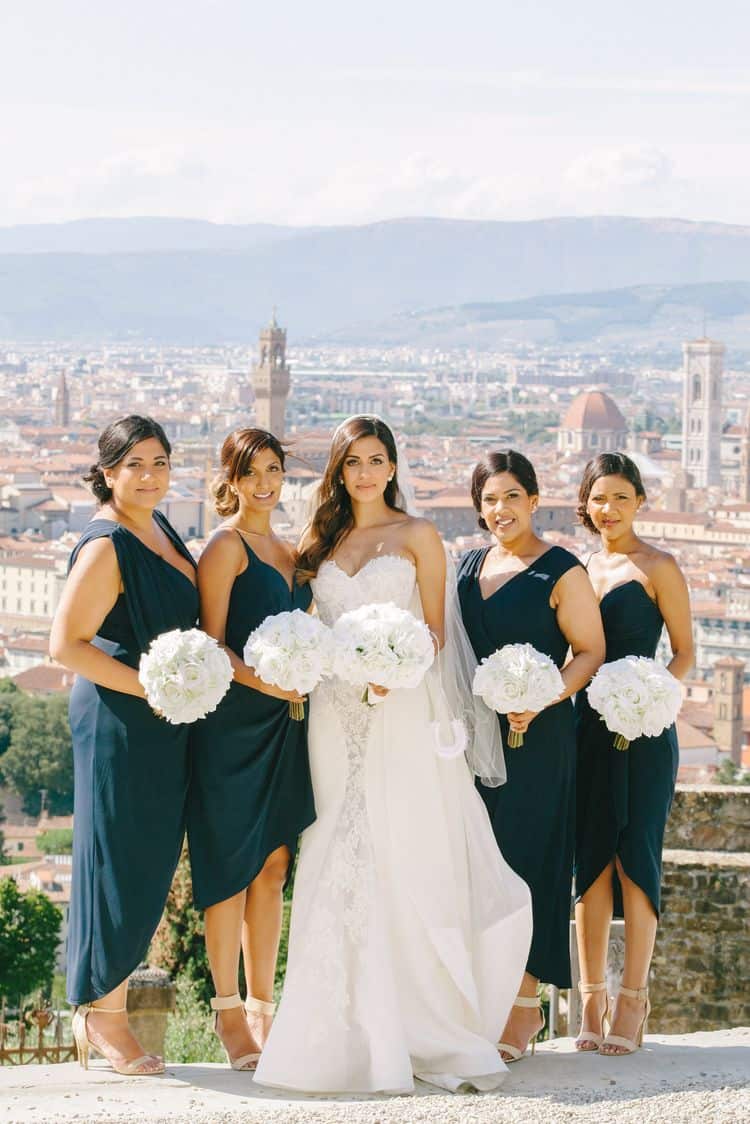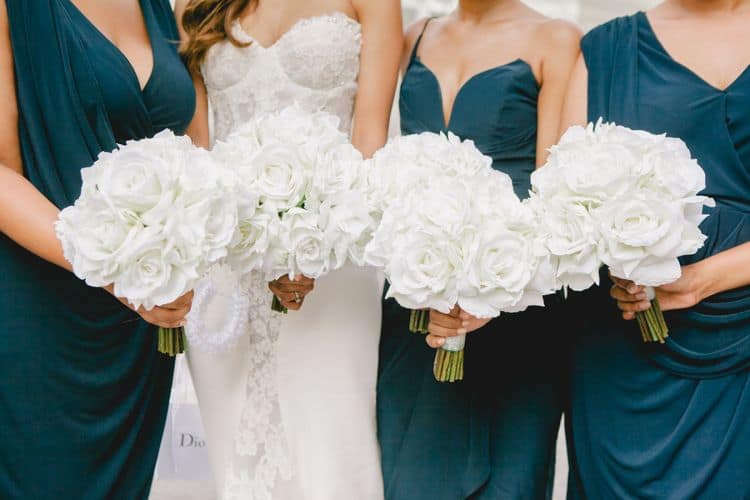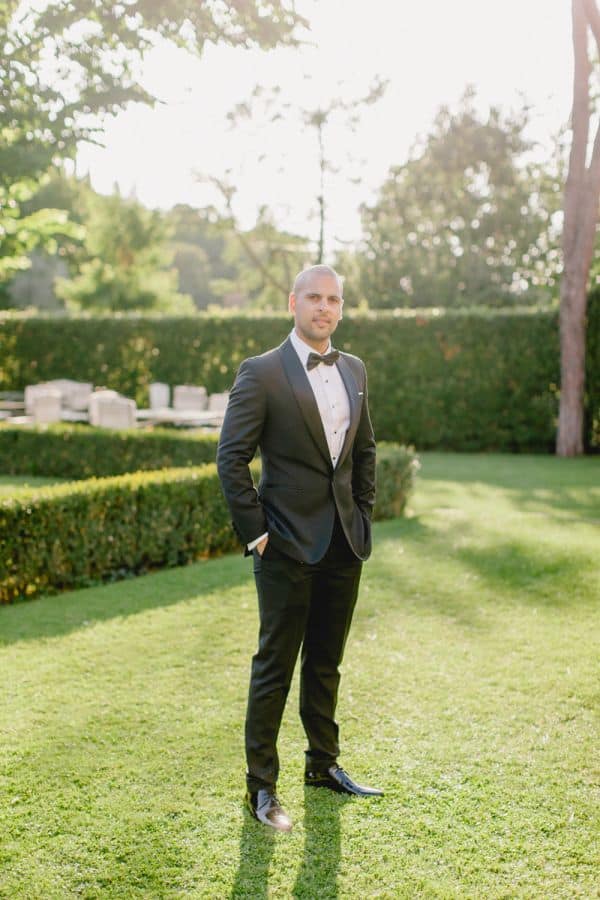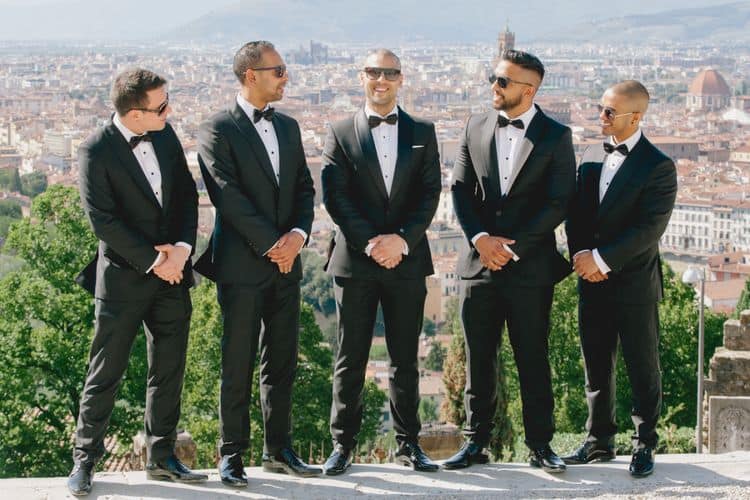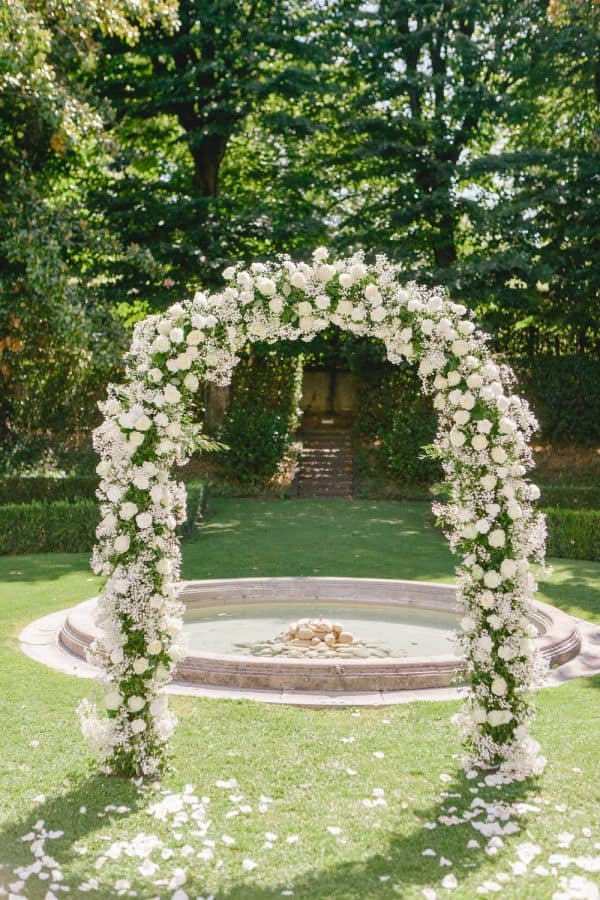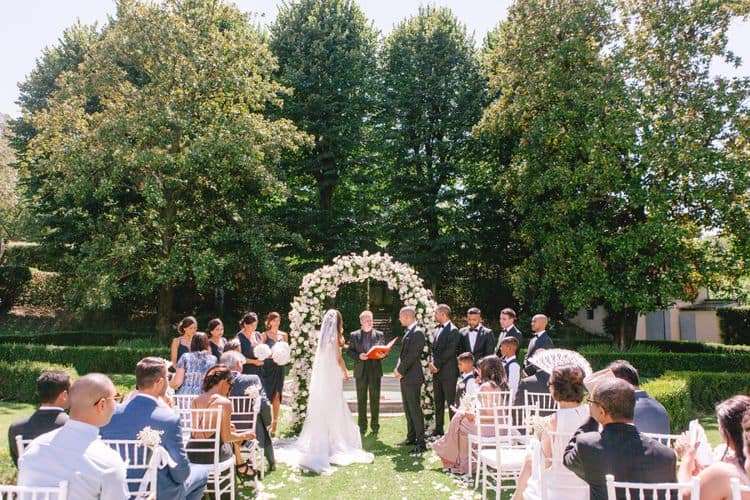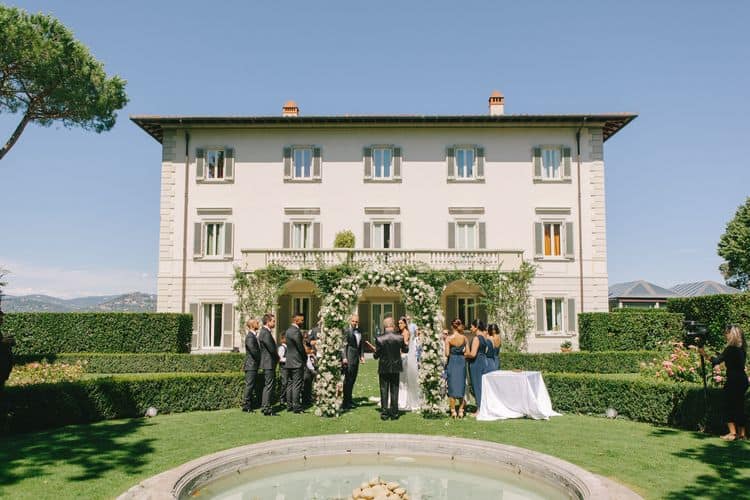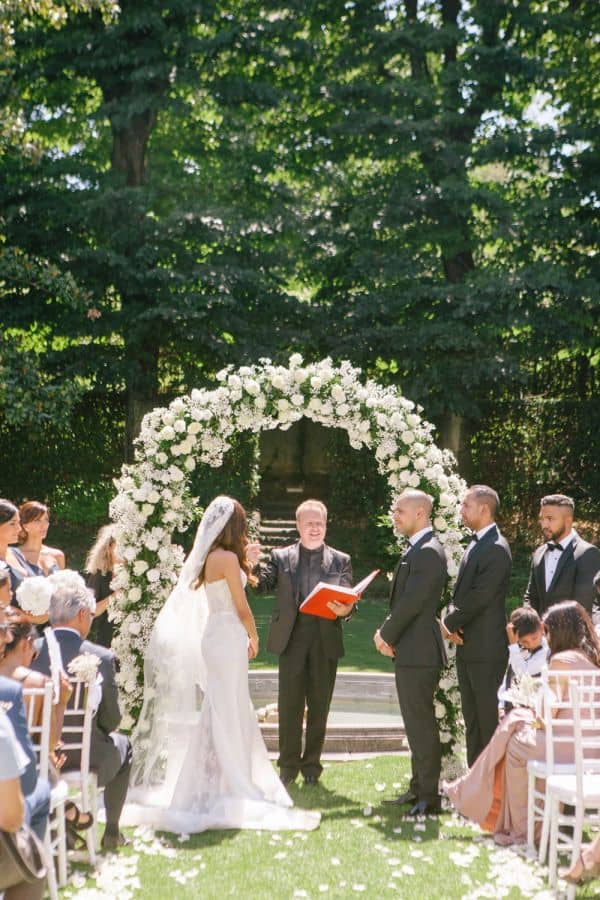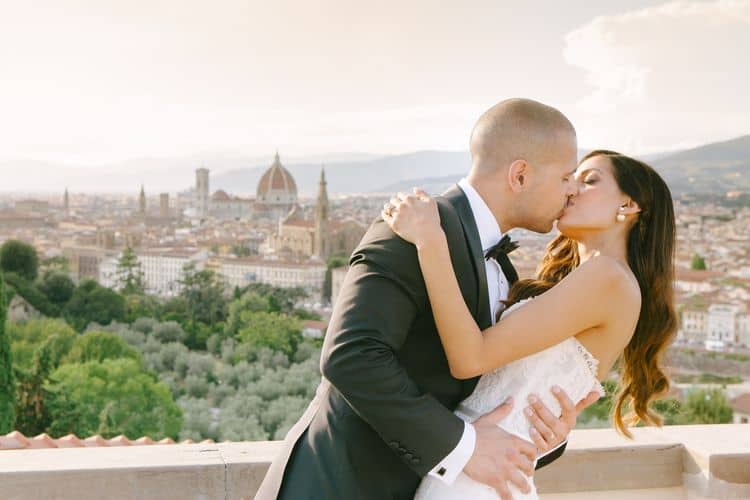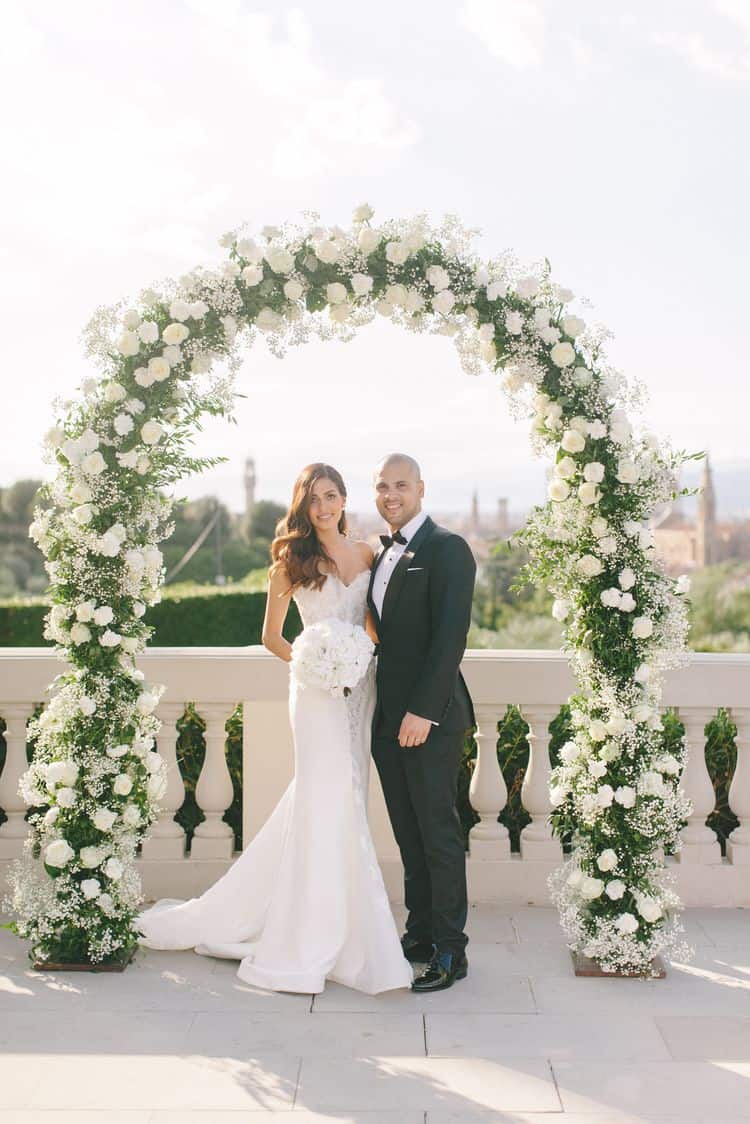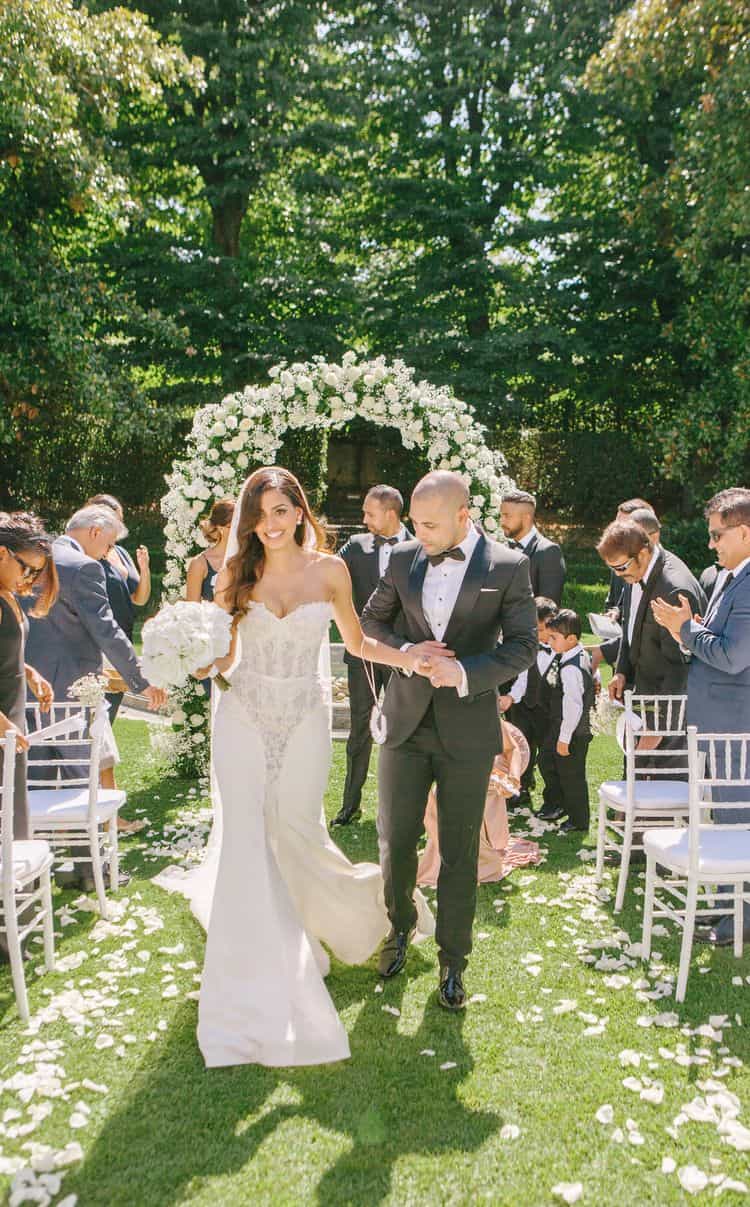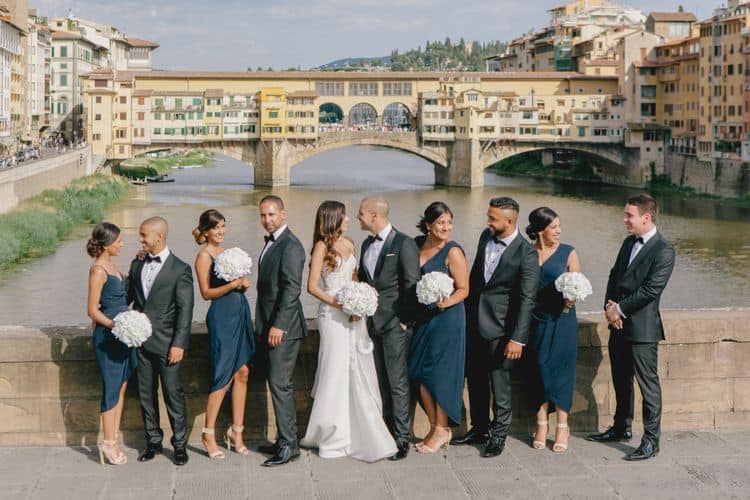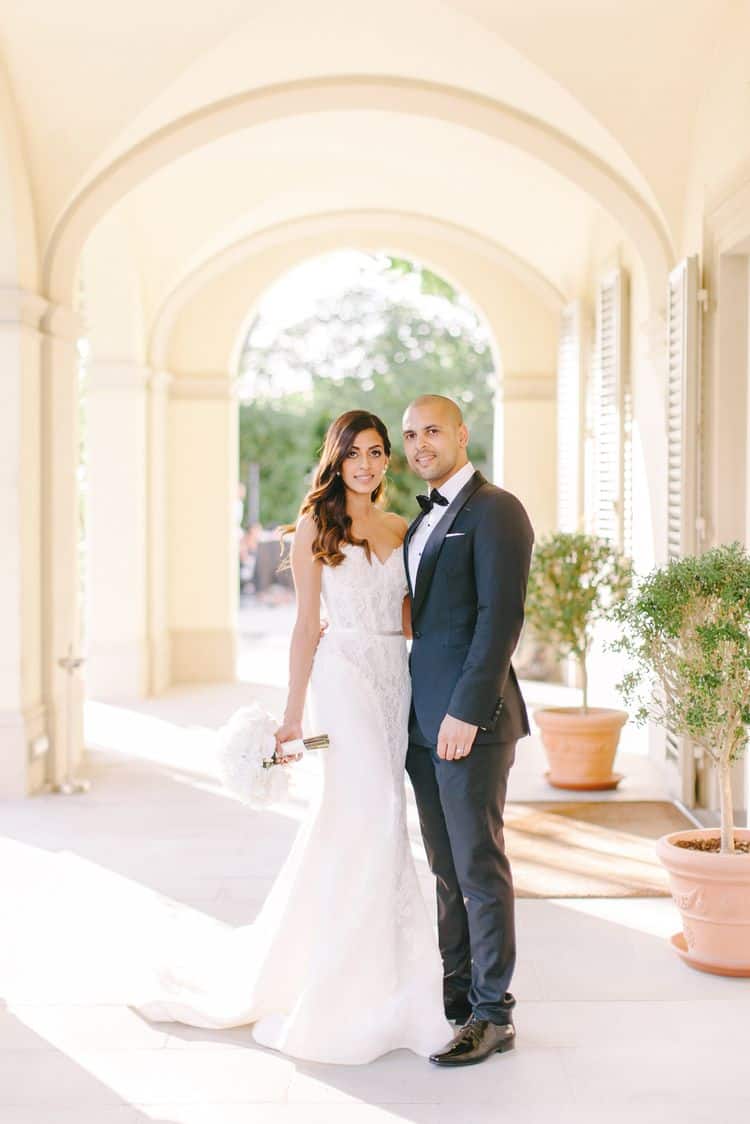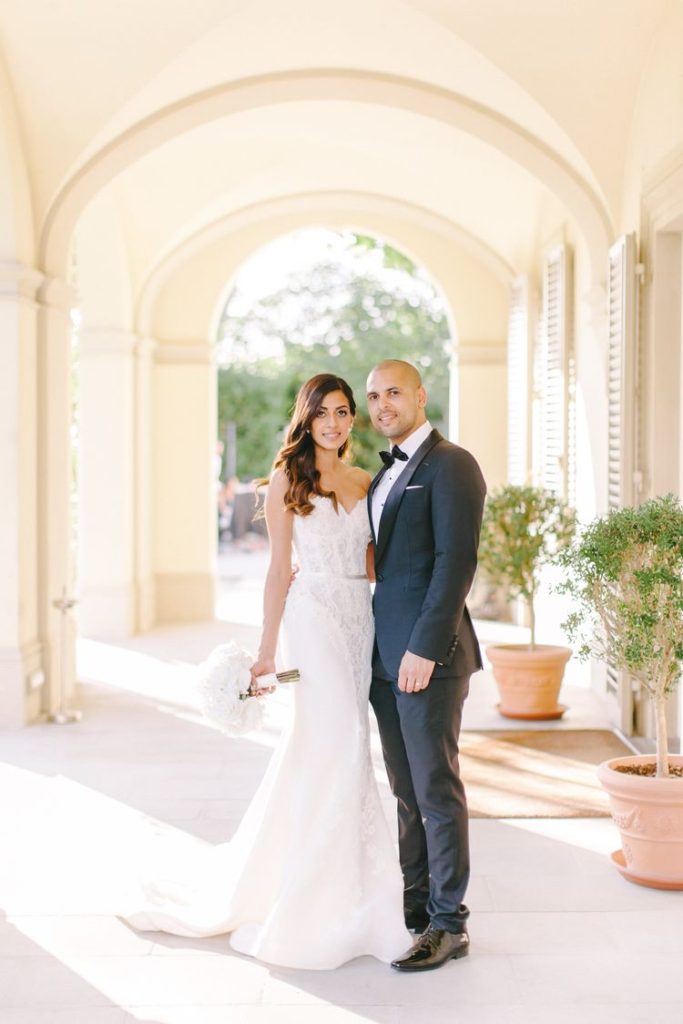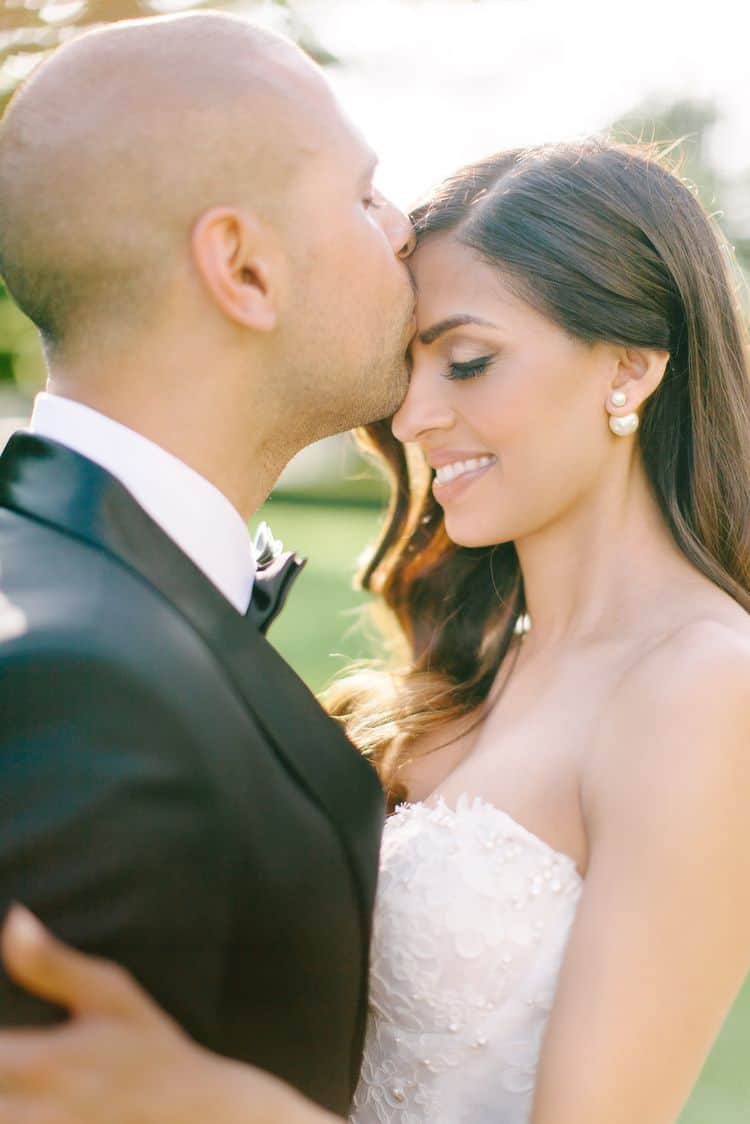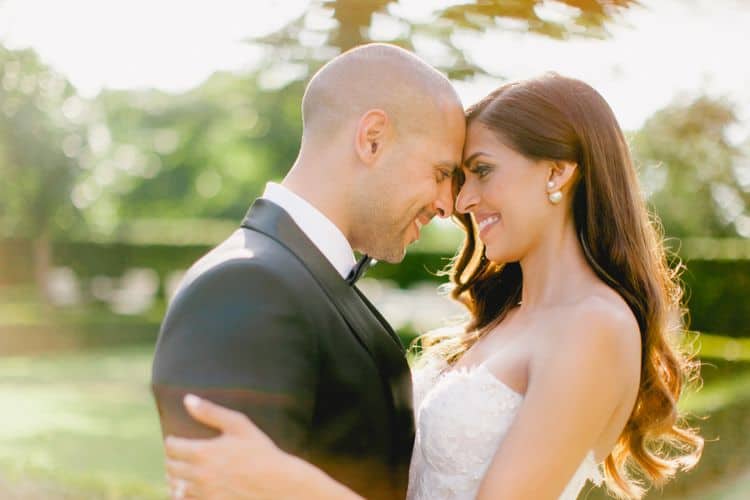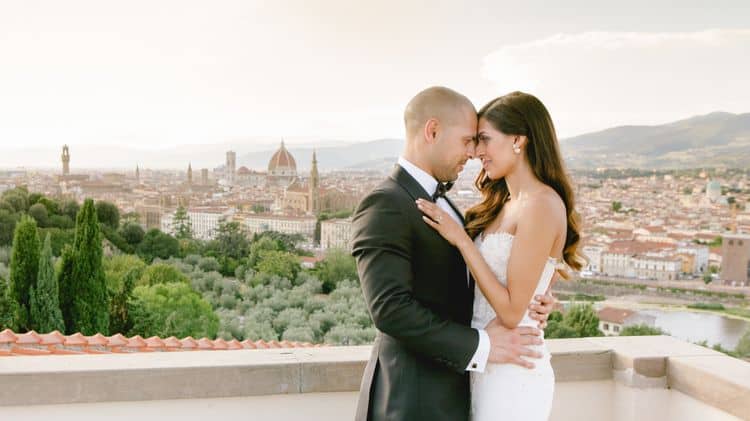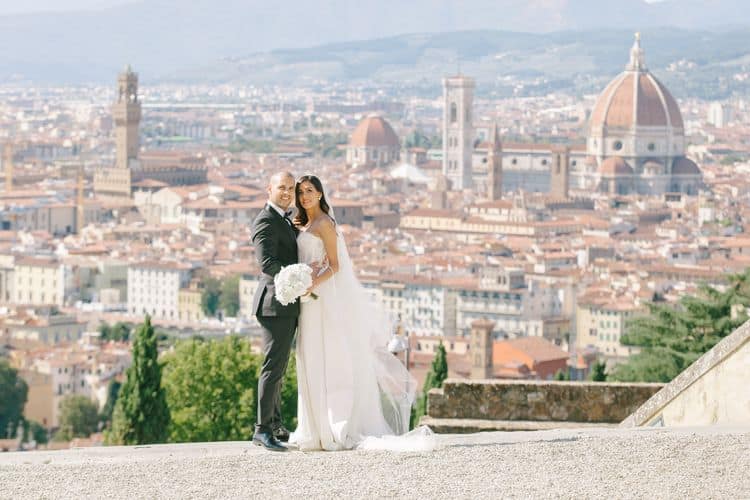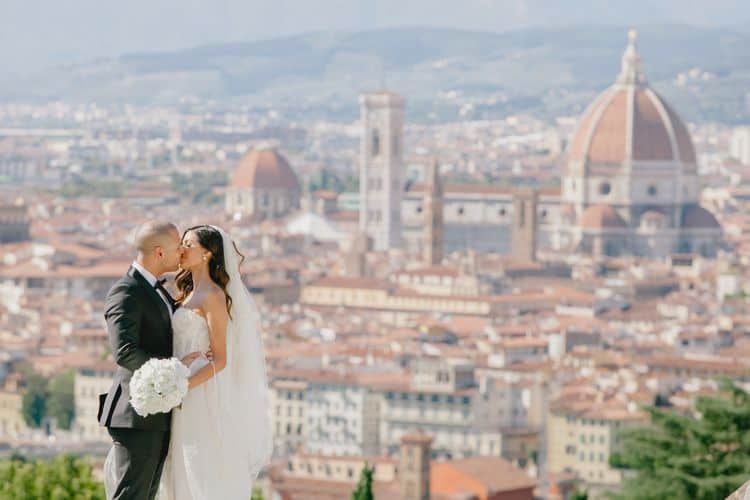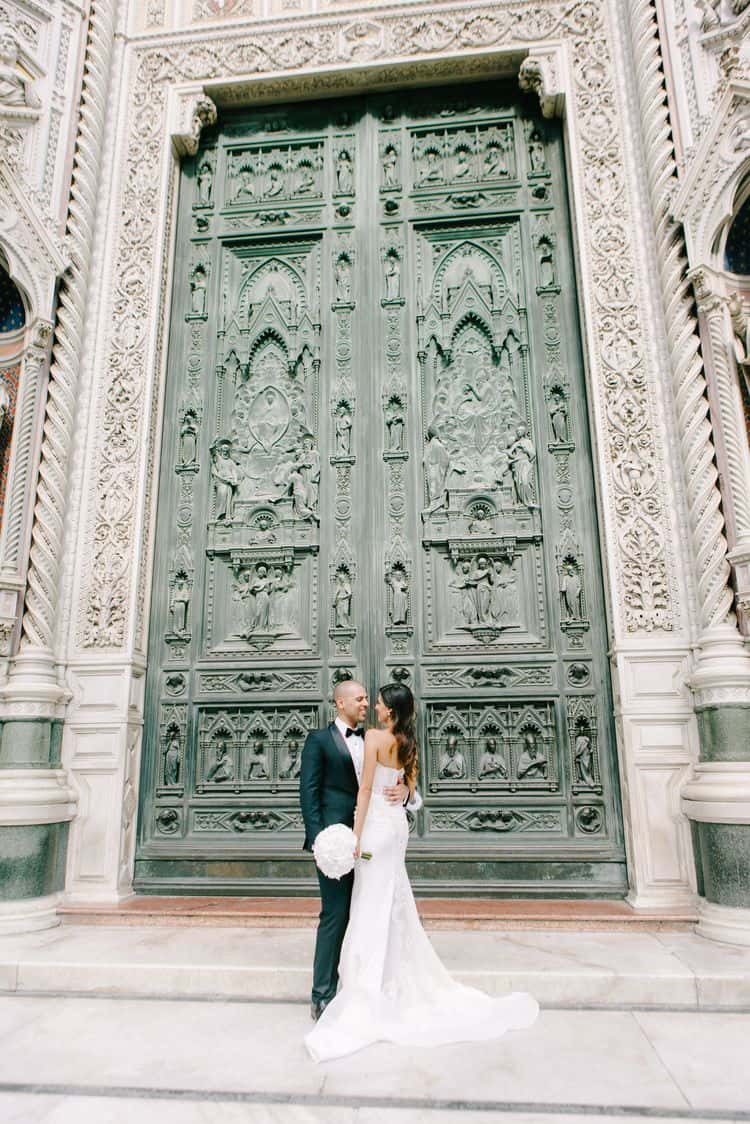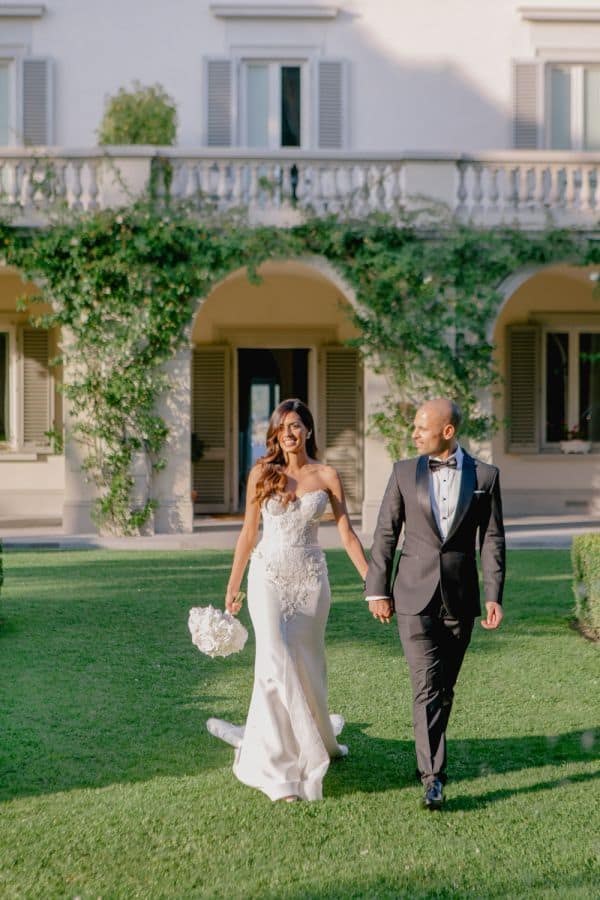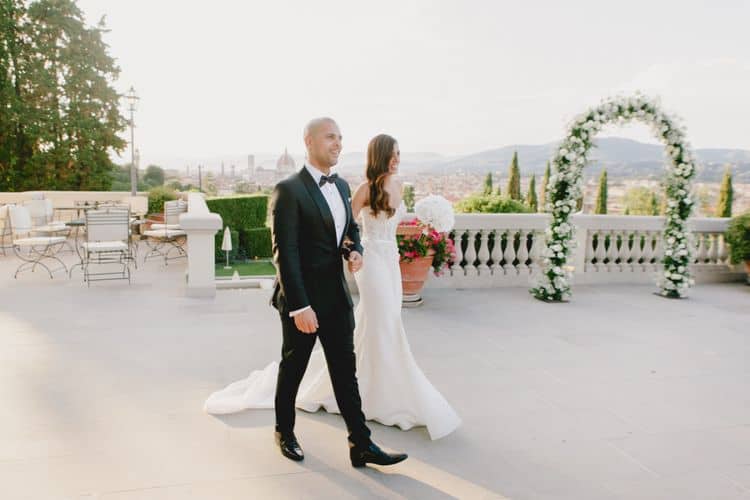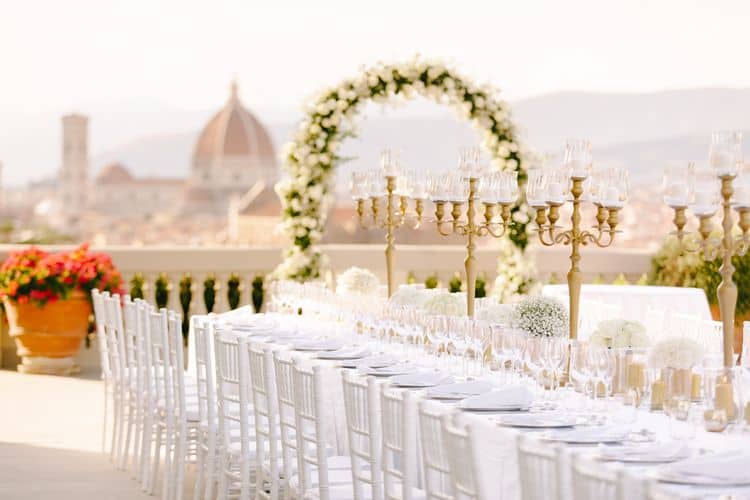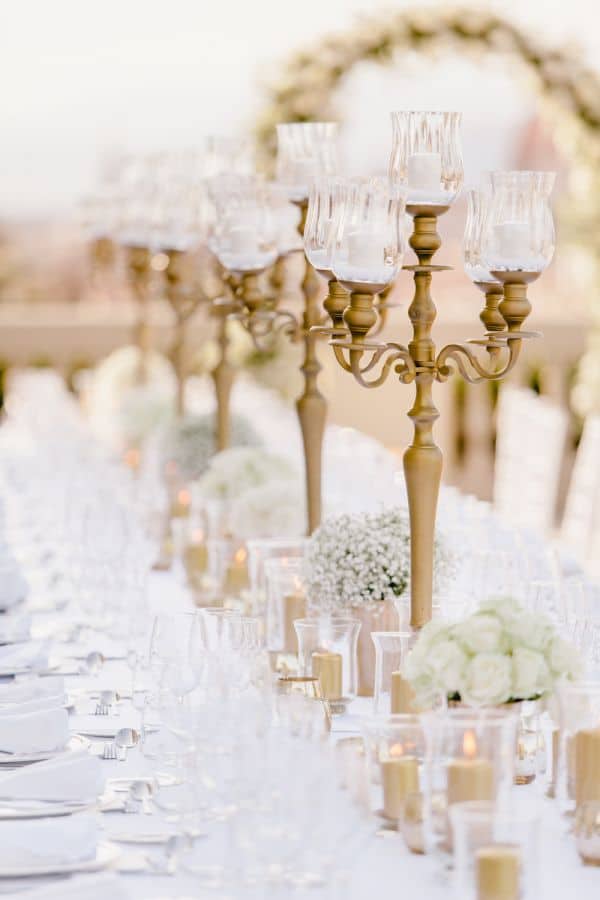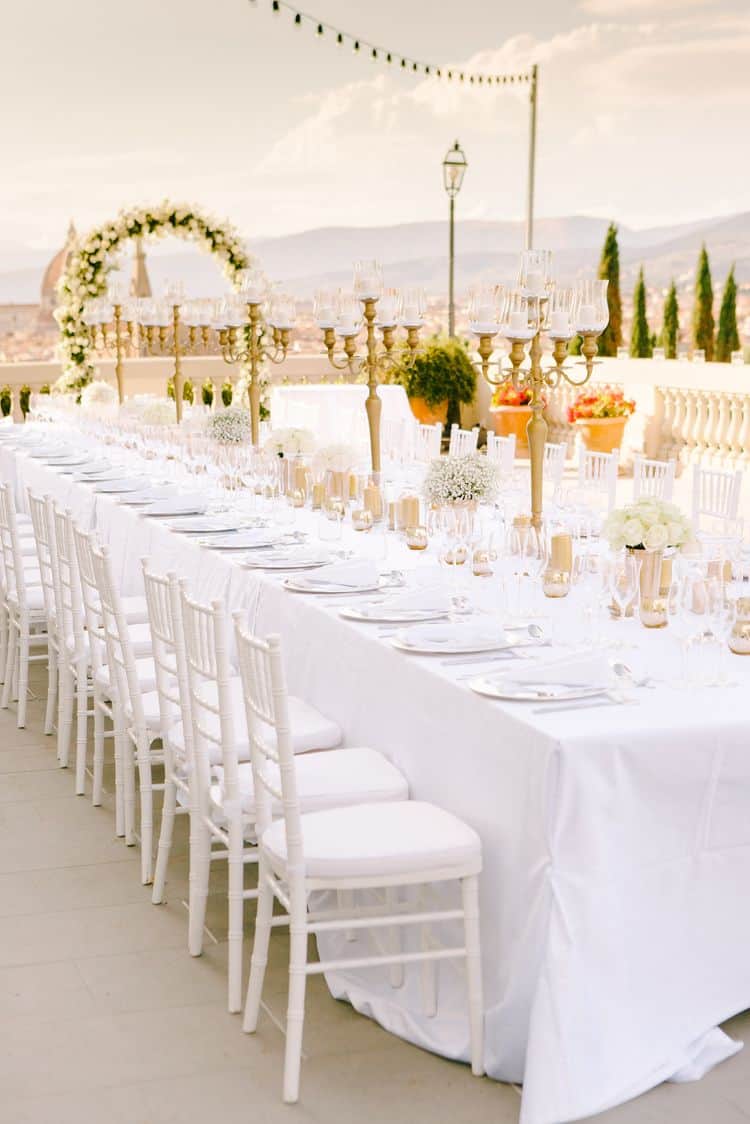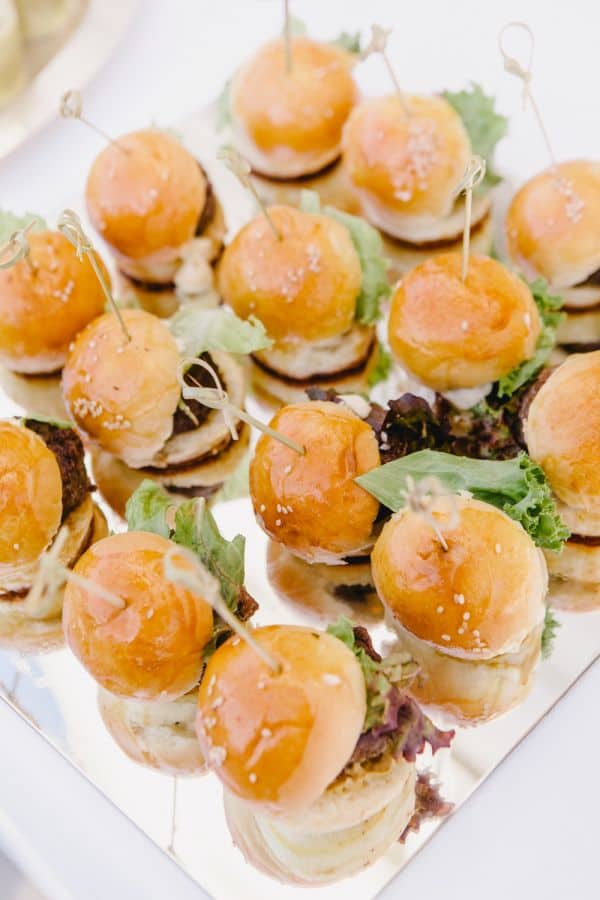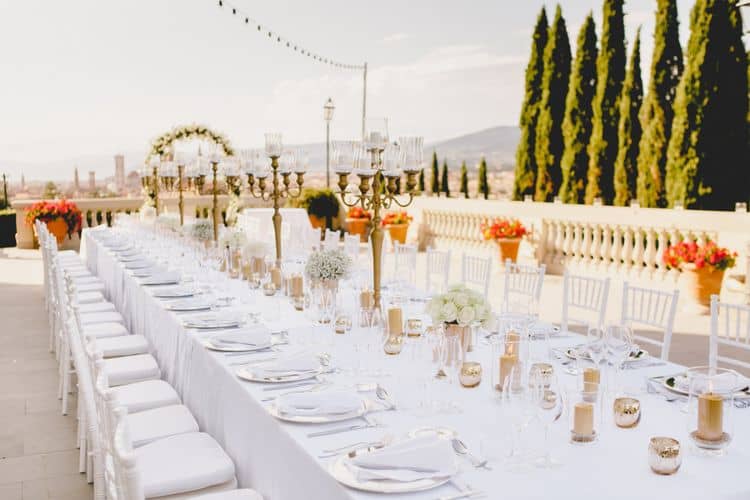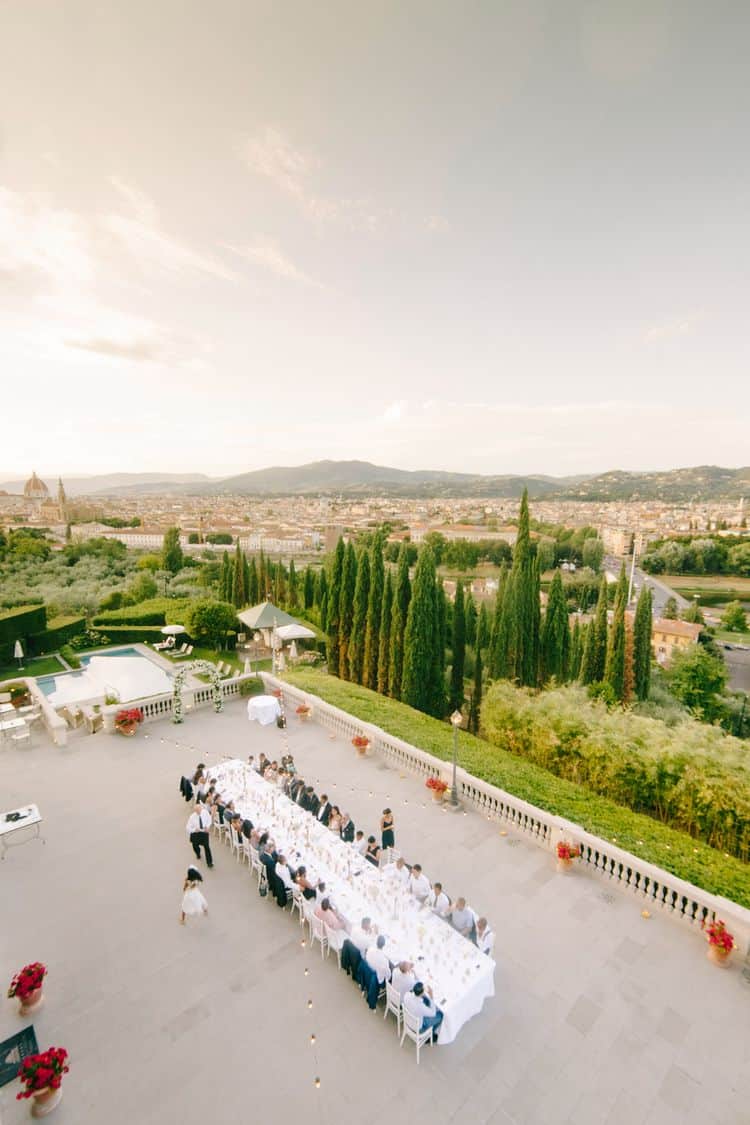 Real Destination Wedding Advice from the Bride
How did you choose your wedding gown?
I'd always loved Steven Khalil's designs; it was such an easy decision once I tried that beautiful gown on. The fit, the silk and the lace couldn't compare to anything else I'd seen! As with my husband, it was love at first sight!
What sort of style did you envision for your wedding day?
Simple and elegant with a beautiful view, something classic that wouldn't date. From the immaculate gardens where we held the ceremony, to the reception on the terrace under the Tuscan sun, we watched the city light up as we ate under the stars.
What was your favorite moment from the day?
Craig and I were dancing as the sun was setting, and I remember saying to him after looking around "I cannot believe this is our wedding!" The scenery was so beautiful, and it was everything I ever dreamed of.
How did you choose your venue?
Upon first sight of Villa La Vedetta, we knew we had made the right decision, it was the most beautiful property we had ever laid eyes on. It beautifully fit our grand but elegant theme and the view of the city was breathtaking.
If you could do it all over again, what would you change?
Absolutely nothing! As cliché as that sounds, it was truly the most perfect day from start to finish.
Any tips that you can give to other brides planning a destination wedding in Florence?
Don't stress over the small things, the day will always turn out the way it is meant to, so enjoy every minute, it goes so fast!
Anything else you'd like to share about your destination wedding experience?
There could not be a more beautiful day imagined, with 40 of our nearest and dearest traveling from Melbourne, Australia to share the most magical experience of our lives. It was simplicity meets grandeur combining our decoration with the villa and views. After 10 years Craig and I have shared together, with our love for family, friends, travel, and our engagement in Florence, this day encapsulated everything we ever wanted, needed or dreamed possible.

The original plan was to get married in our home town Melbourne, Australia with a guest list of 120 people. With the venue booked, and plans unfolding, my Grandmother sadly lost her battle to cancer 9 months prior to our wedding date. With heavy hearts, we continued with the preparations, never anticipating losing my Grandfather 3 months later.

With a giant void in my life, this great loss was enough for us to reassess what we truly believed our wedding should be. The decision was made to cut our losses and stay true to ourselves, to travel to a beautiful destination with our closest friends and family, and what place would be more meaningful than Florence.

On the day of my wedding, once I was dressed my mother handed me a ring my grandfather had given her, it was a pearl and topaz ring. This was my something old, borrowed and blue, along with a lace and pearl horse-shoe she had made for me for my something new.

Our honeymoon was spent on the Amalfi Coast, Isle of Capri, South of France, and the Greek Islands. This entire experience will always be the most vivid memory of our lives.
Vendors:
Photographer: Facibeni Fotografia
Wedding Dress: Steven Khalil
Hair: Bride did it herself
Shoes: Yves Saint Laurent
Accessories: Dior & Love On
Bridesmaids Dresses: Zimmermann
Grooms Suit: Bespoke
Stationery: Adorn Invitations
Flowers: Stiatti Fiori
Ceremony and Reception Venue: Villa La Vedetta
Celebrant: Blessings From Italy
Cinematography: Gattotigre – Destination Wedding Videography