Candi & Ryan have what is possibly the best engagement story ever. It started when Candi's parents booked a family vacation to Punta Cana to celebrate their family and the life of her grandma, who had passed away the year before. When they got to the airport, they realized Ryan's passport was expired and he was not allowed to fly! So while Candi was making her way to meet with family in Punta Cana, Ryan was running all around Vancouver with an engagement ring in his luggage, trying to make a miracle happen. Luckily he was able to get everything sorted out (after many hours of chaos) and hopped on 3 connecting flights to catch up with Candi. Candi told us:
We celebrated [his arrival] by going to a beach BBQ, and on the way, saw a beautiful wedding gazebo. Of course I wanted to take a picture, it was so pretty! Side note: we have been together for 6 years, and when people ask us when we're getting married, Ryan always brushed it off with 'one day…' so my mom made a joke about how funny it would be if Ryan got down on one knee to propose and when I saw him he would say 'one day' and laugh (which is not funny in the least, haha!thanks Mom). Once at the gazebo, Ryan and I hugged to take a picture and when I looked away, he got down on one knee with the ring in his hands. I looked back at him and thought he was joking, so I kind of pushed him and walked away laughing. As I was walking away, my sister said 'Candi you might want to turn back around.' That's when I saw the ring and realized he was serious!!! Of course I said YES!
Candi and Ryan returned to Punta Cana with their friends and family in tow for a beautiful destination wedding at the Huracan Cafe. Their wedding was full of chic details and I'm so excited to share them all with you. A huge thanks goes out to Katya Nova Photography for sharing this album with us. Enjoy!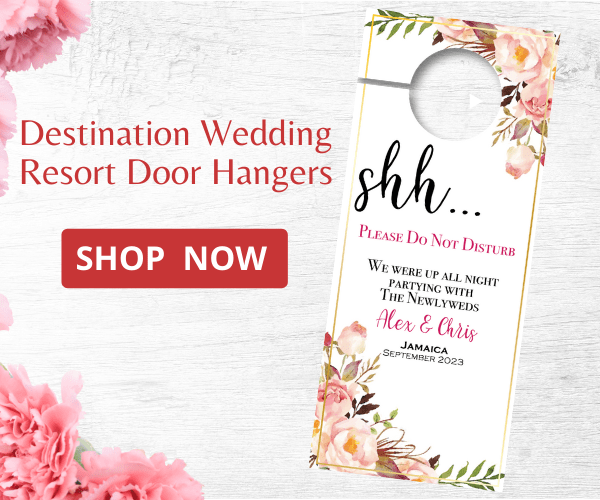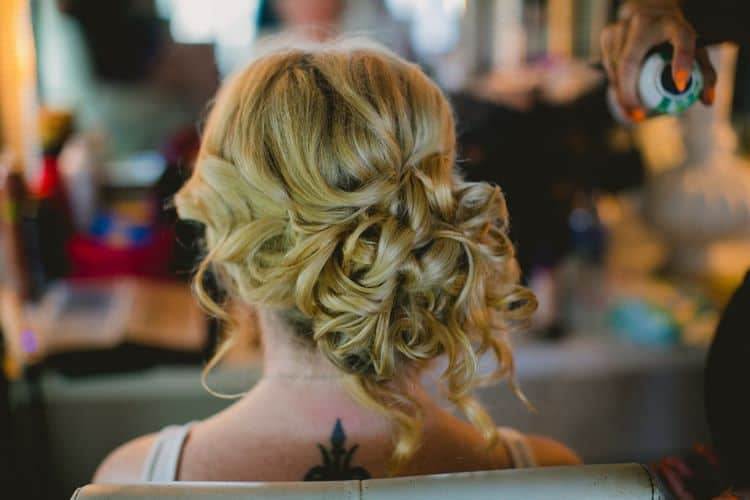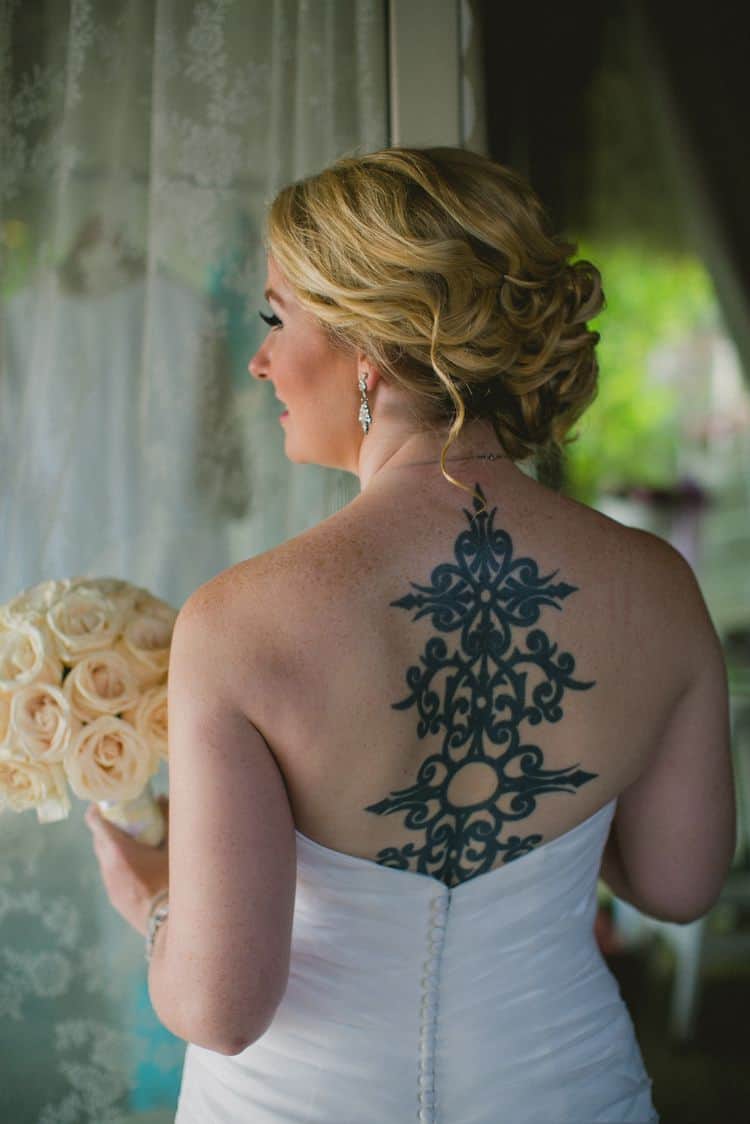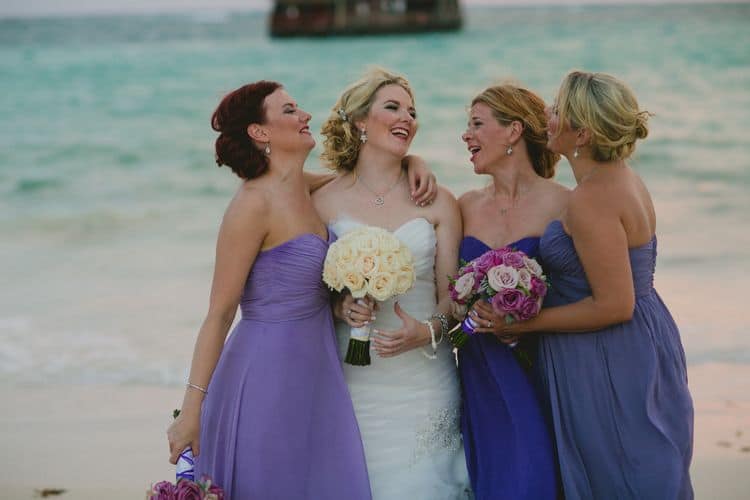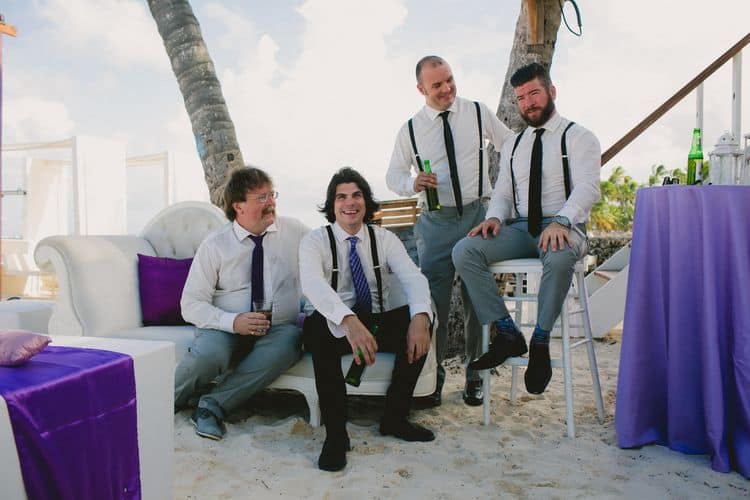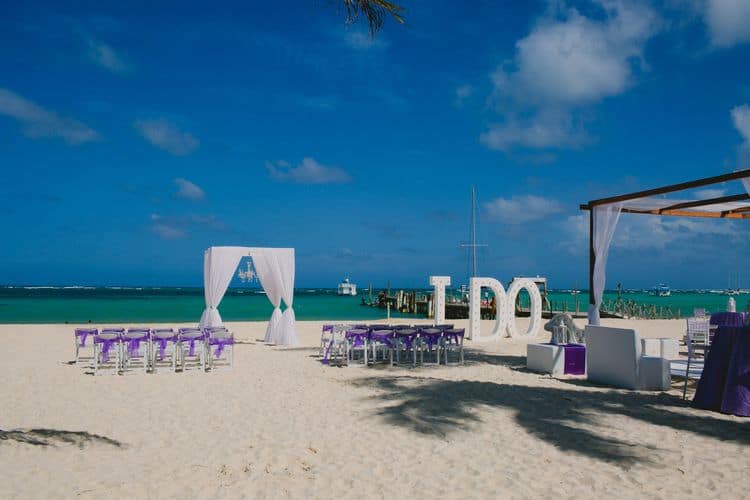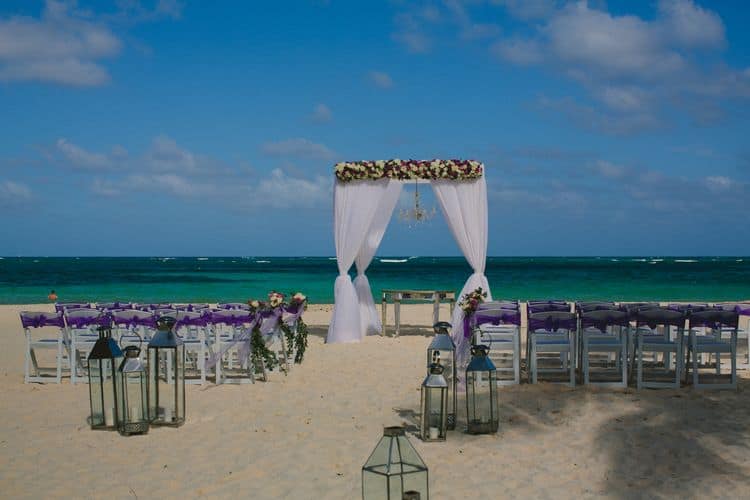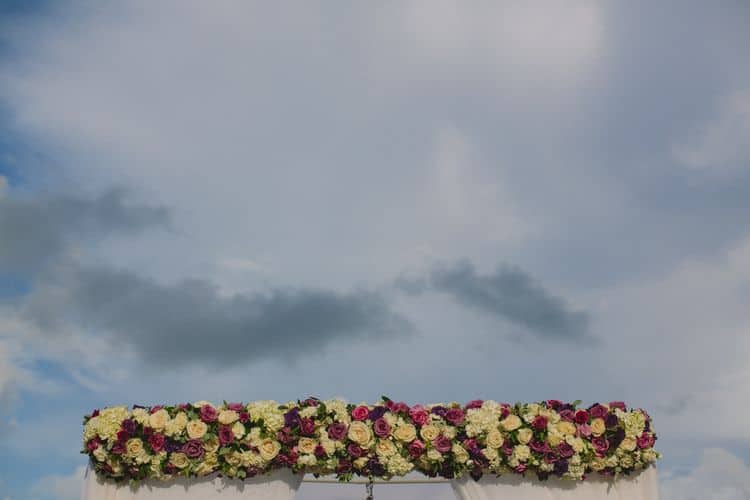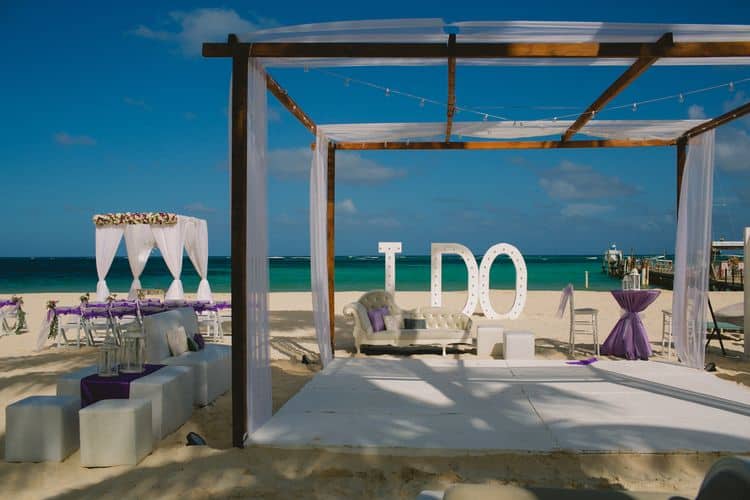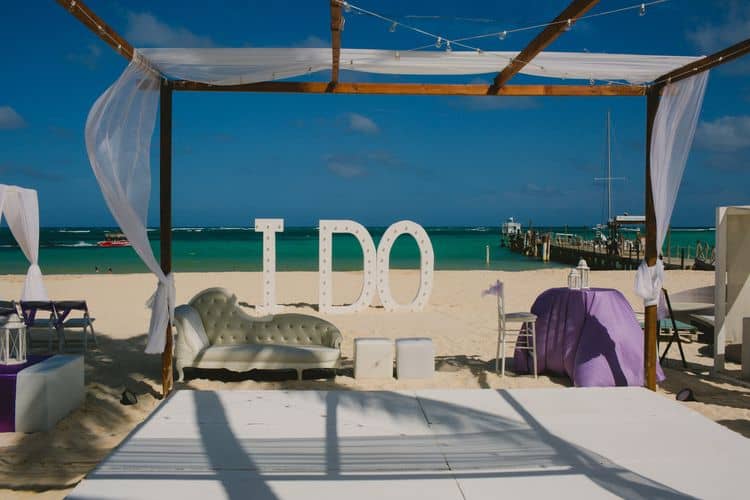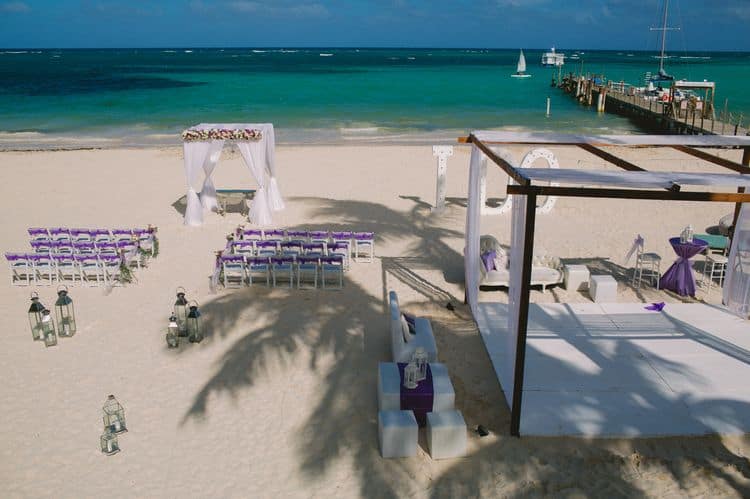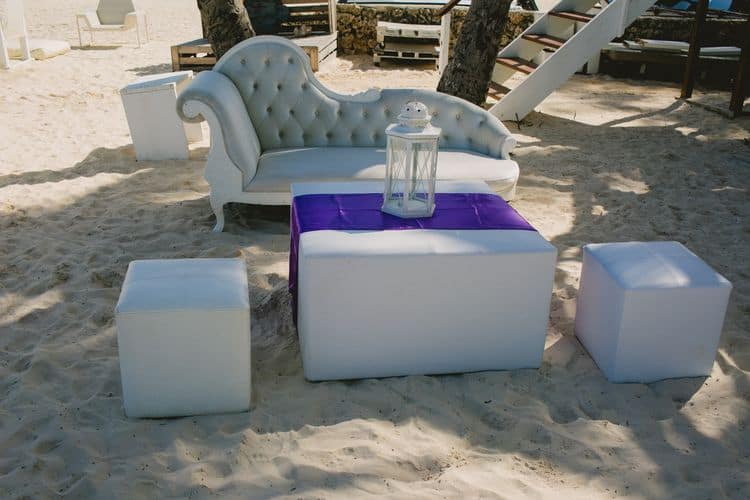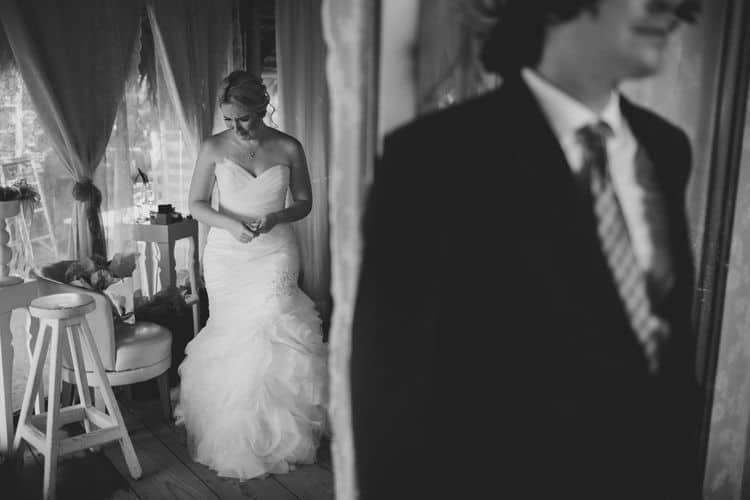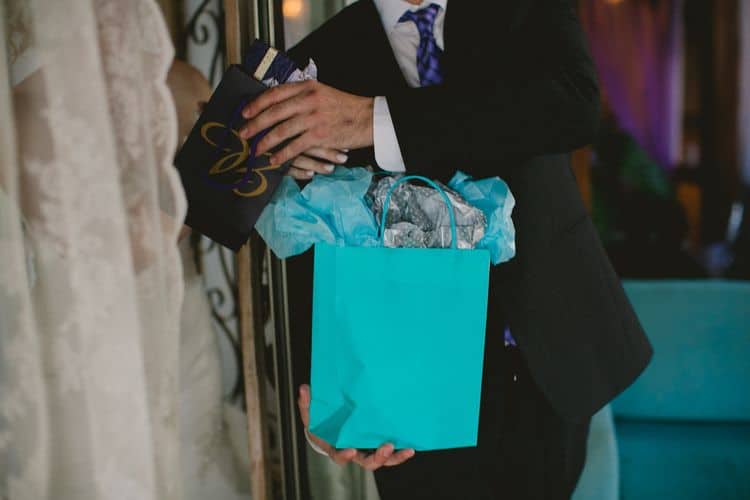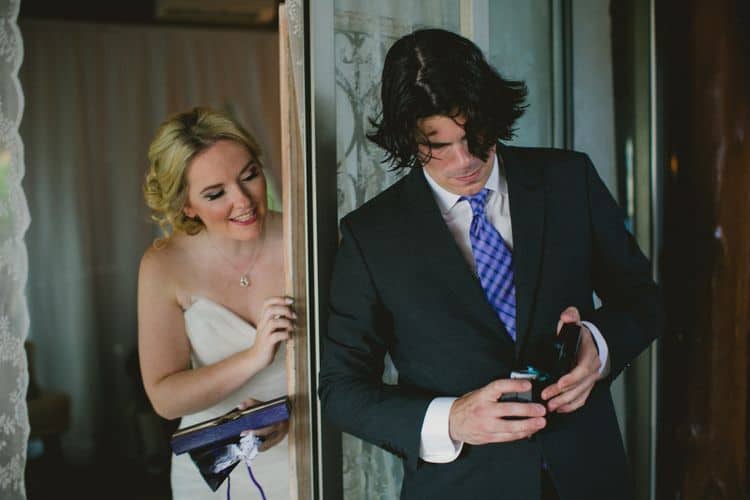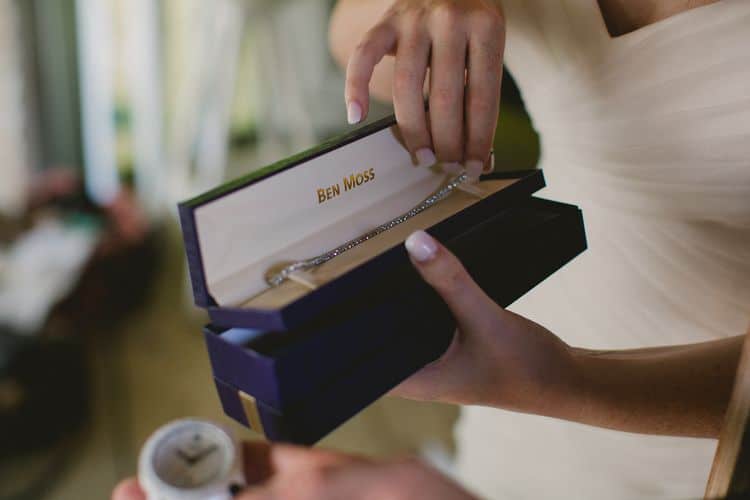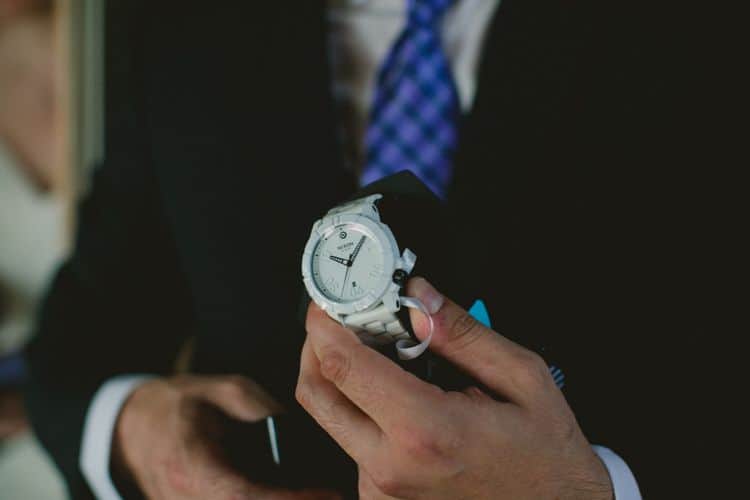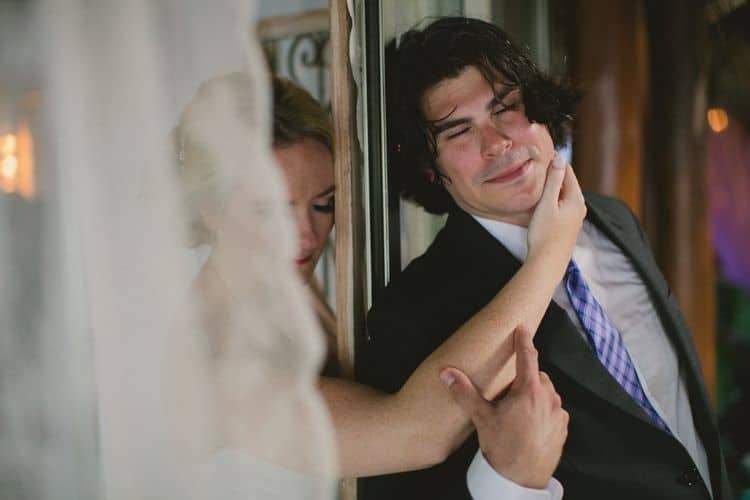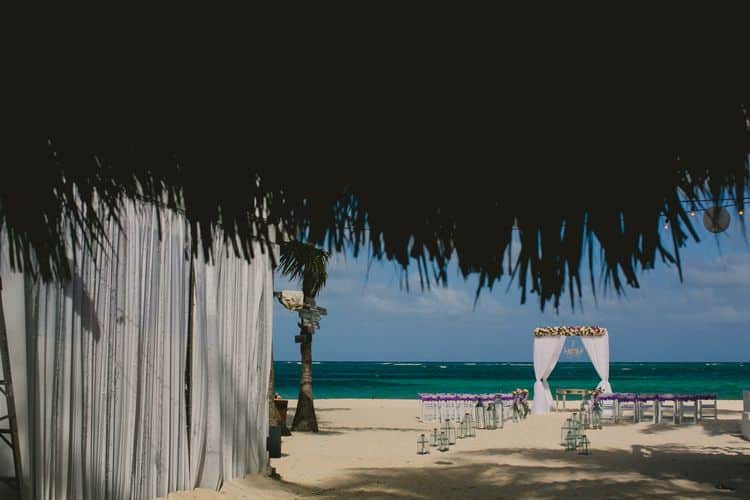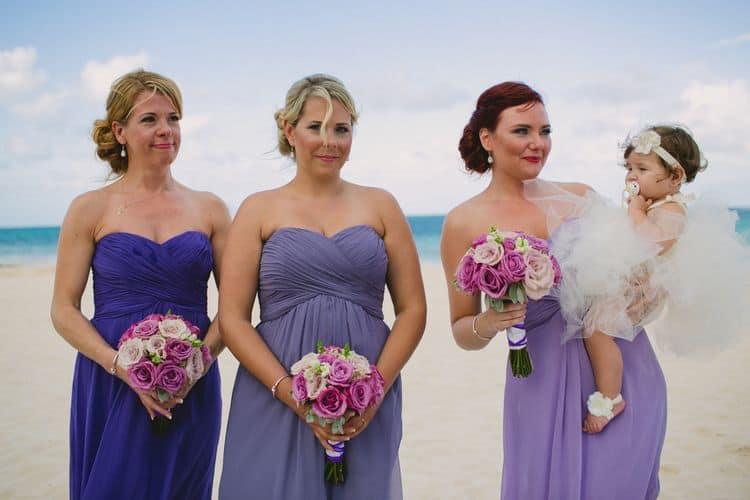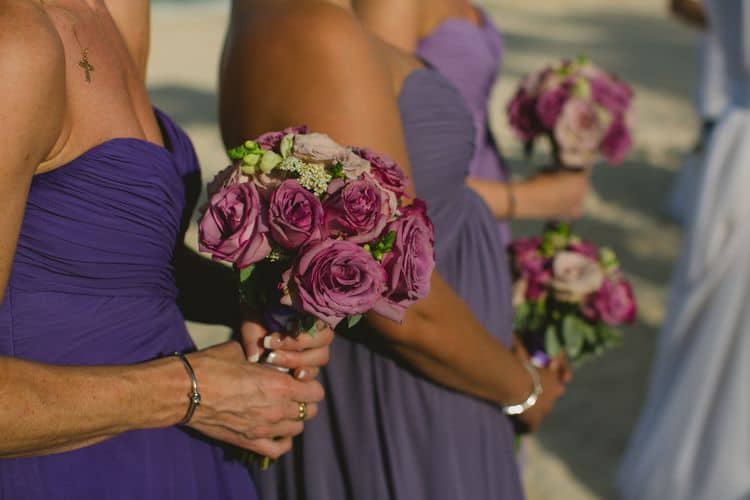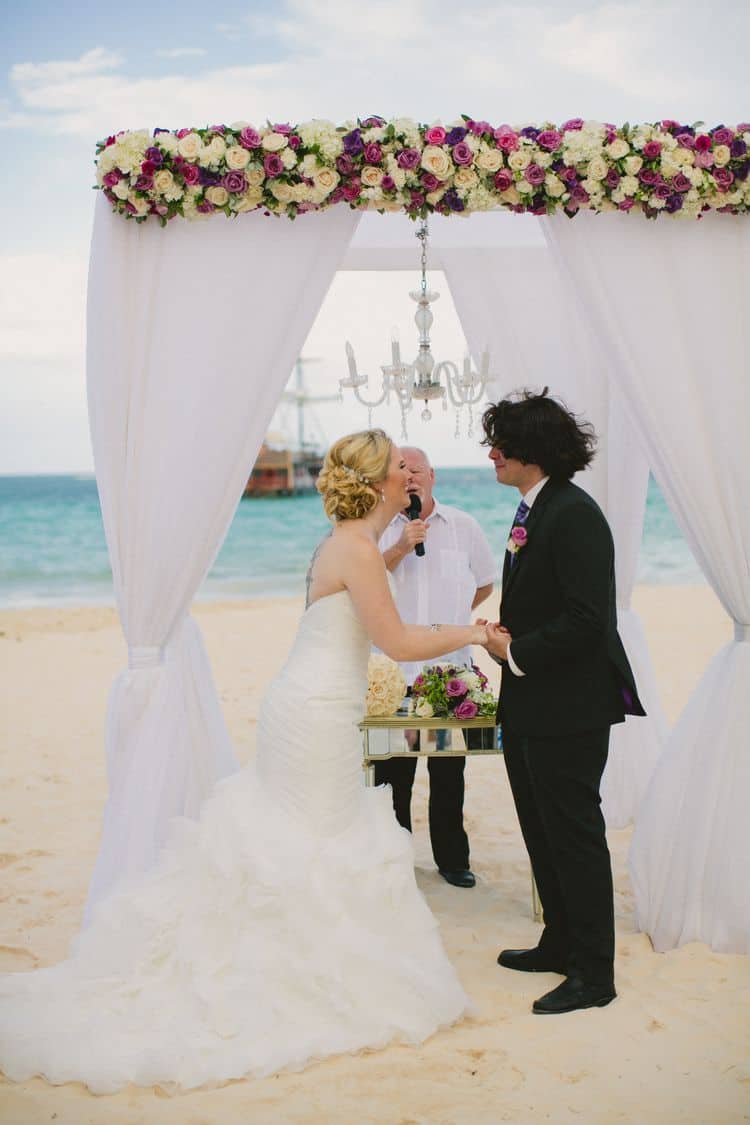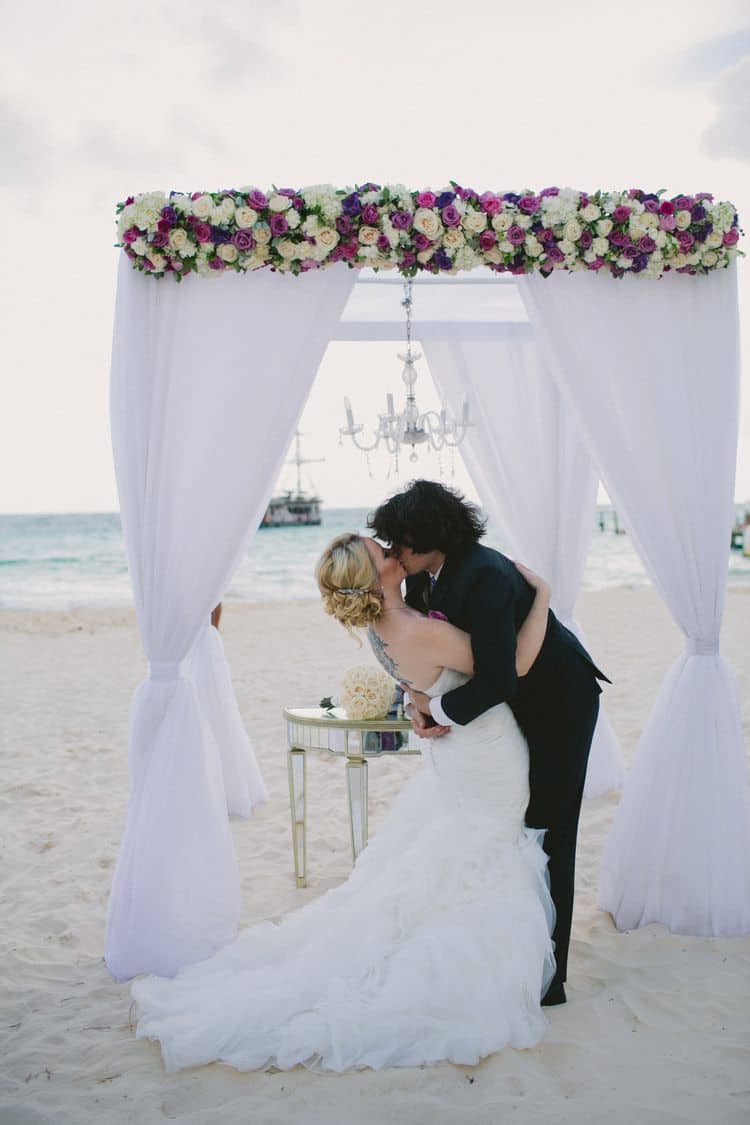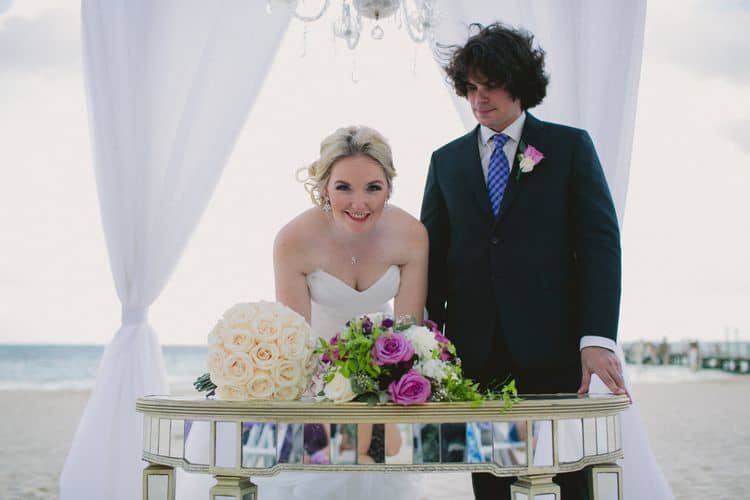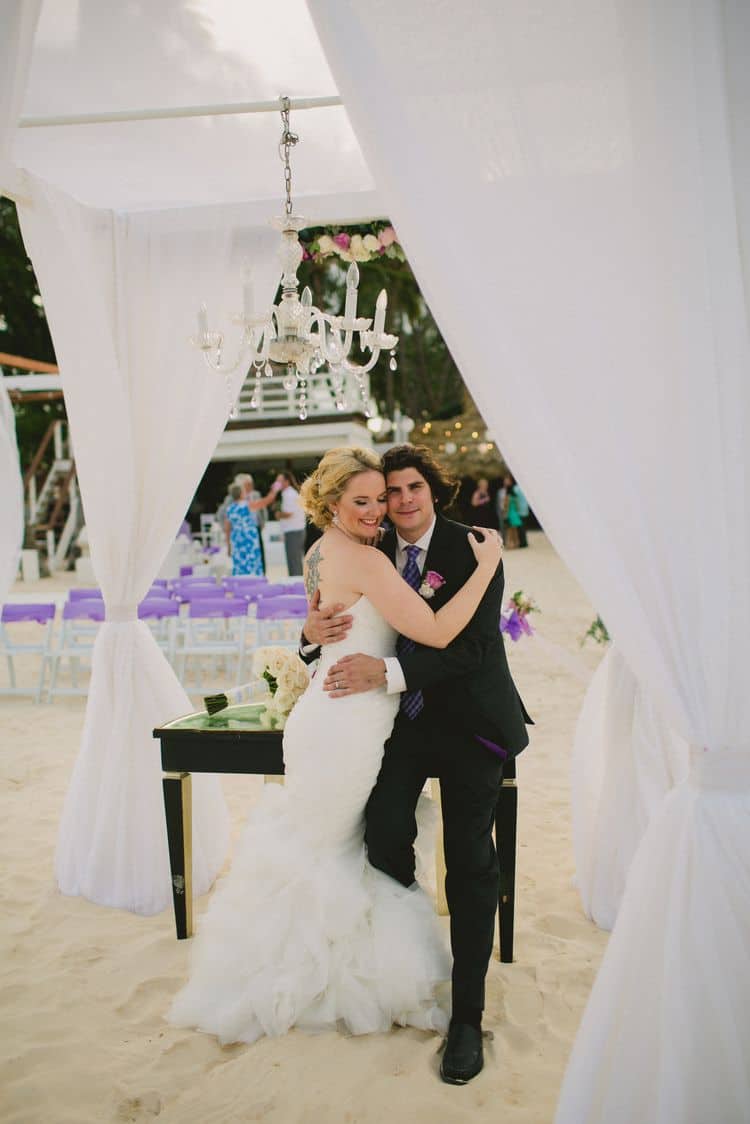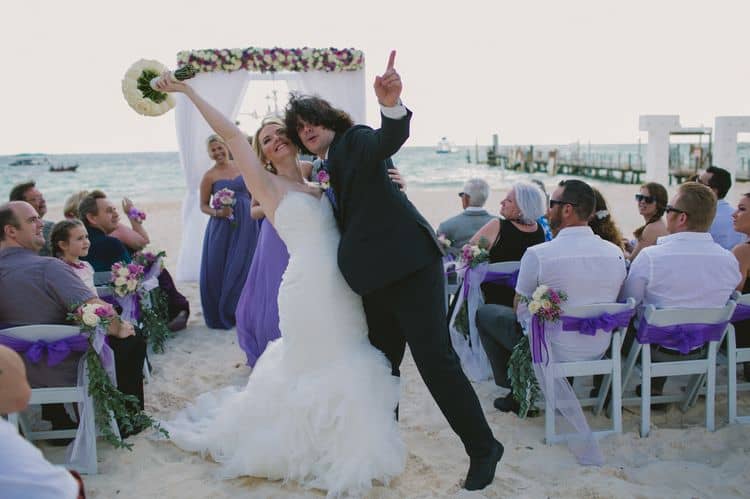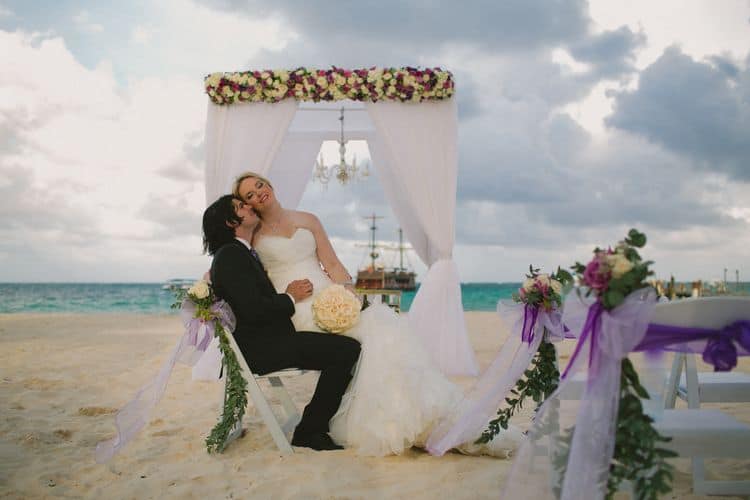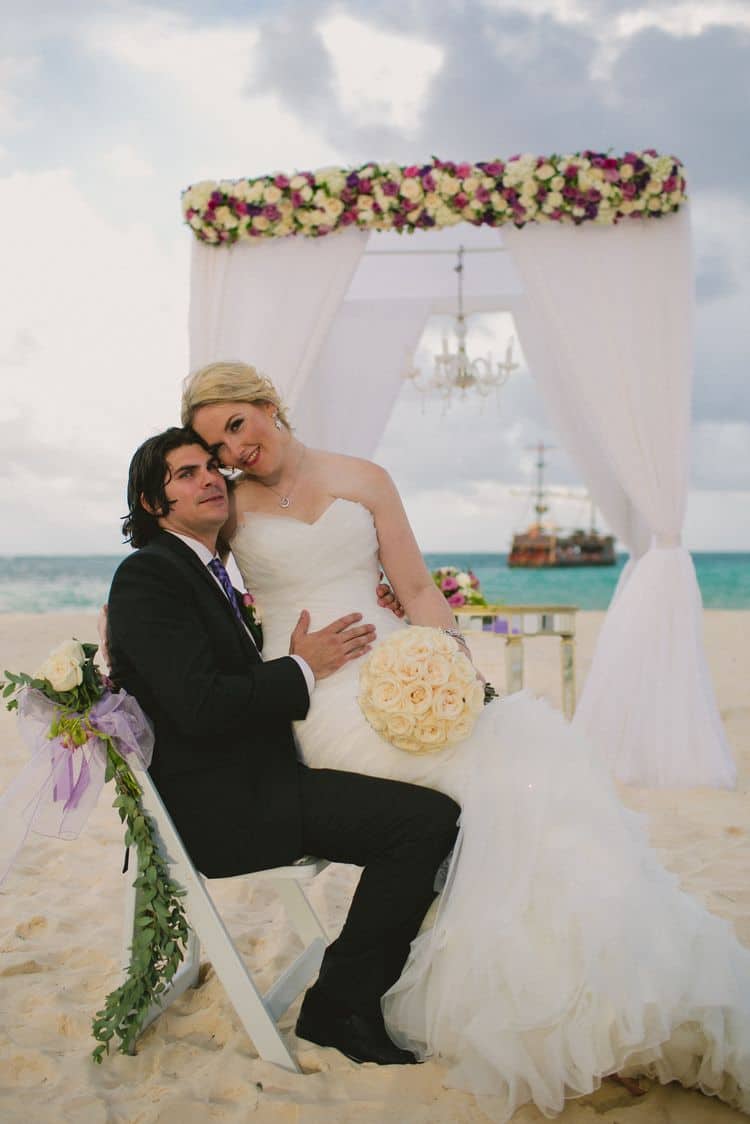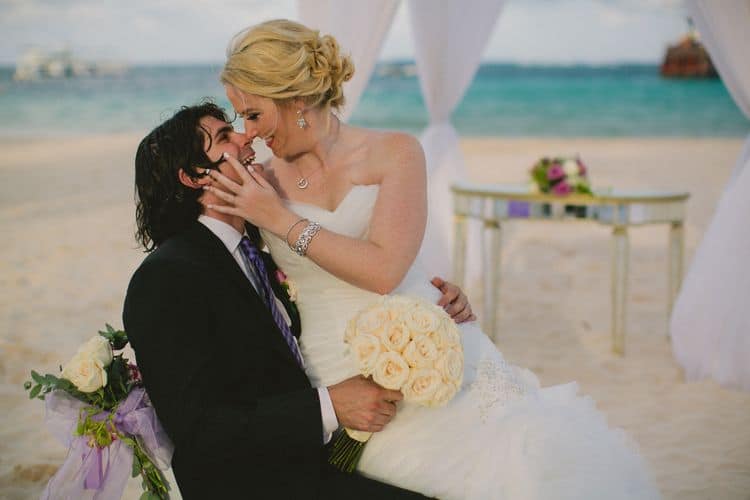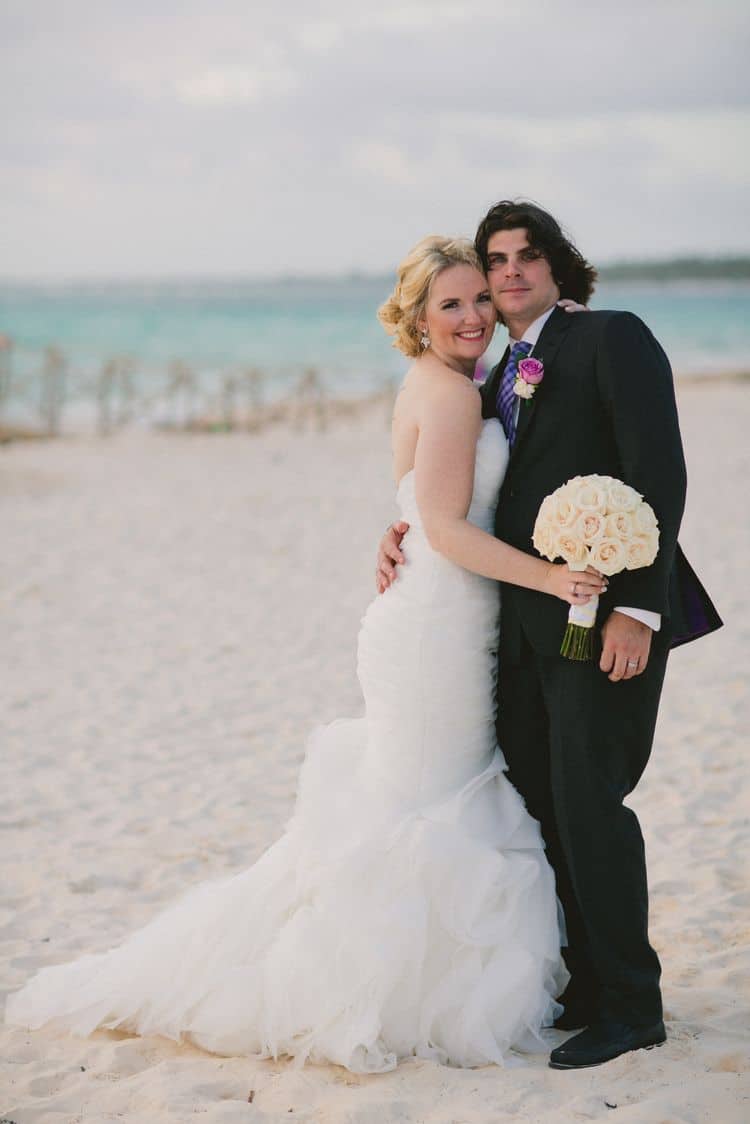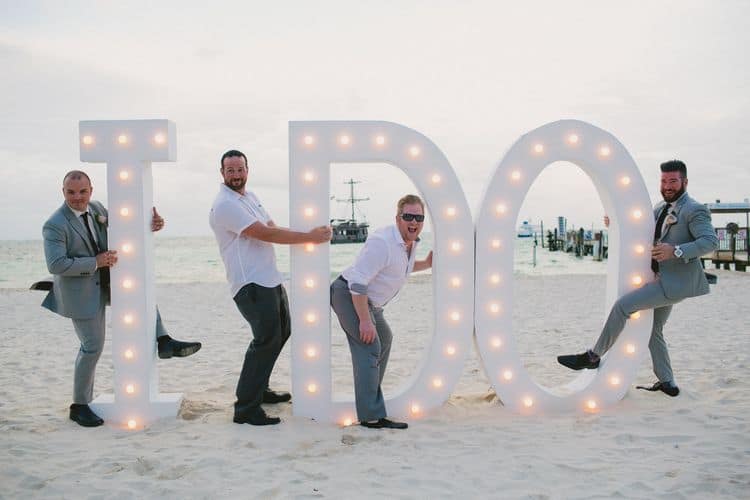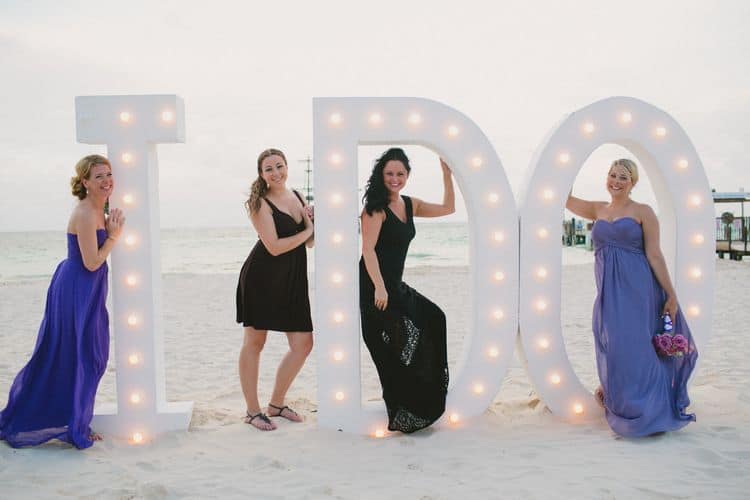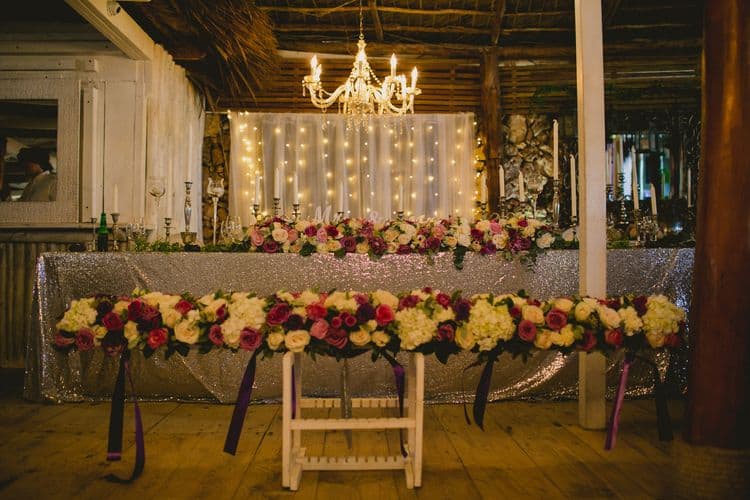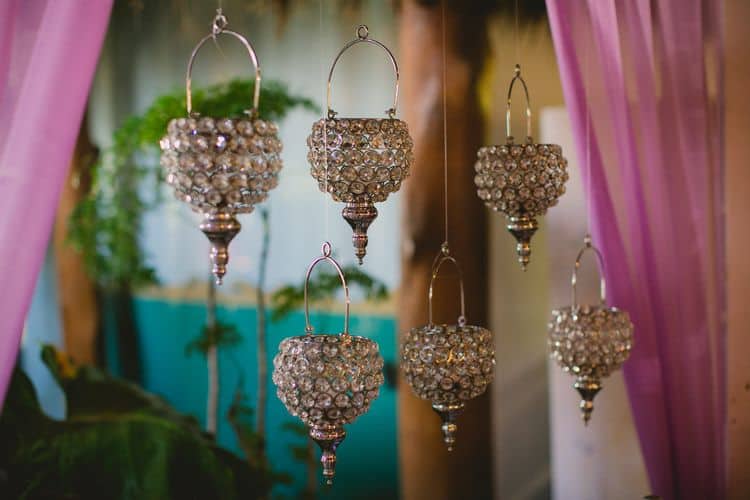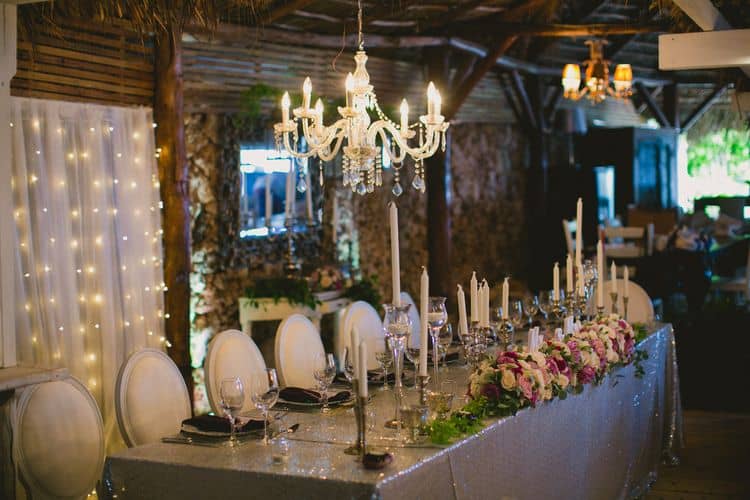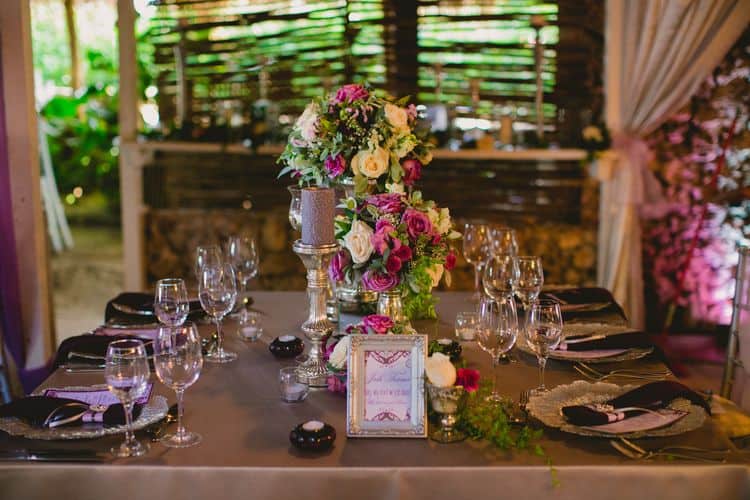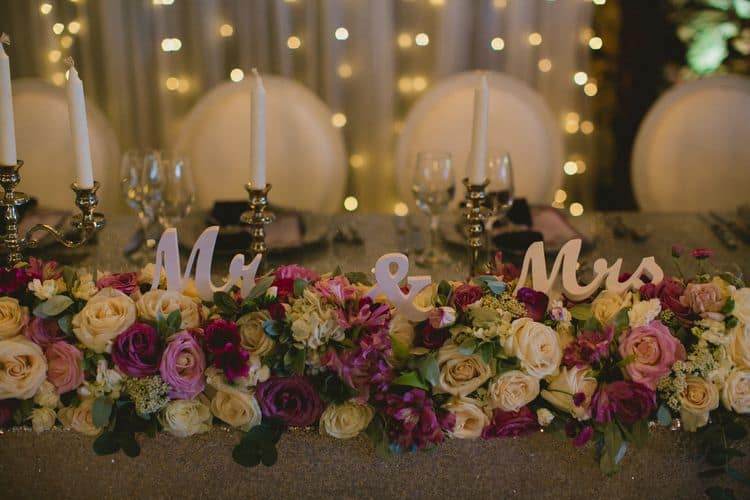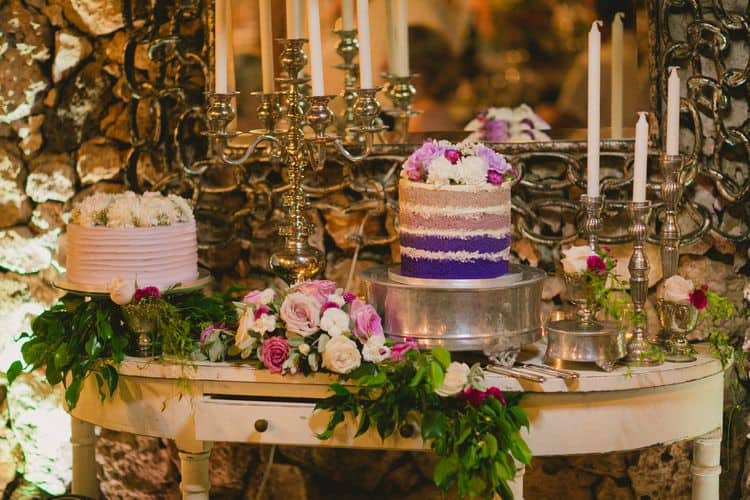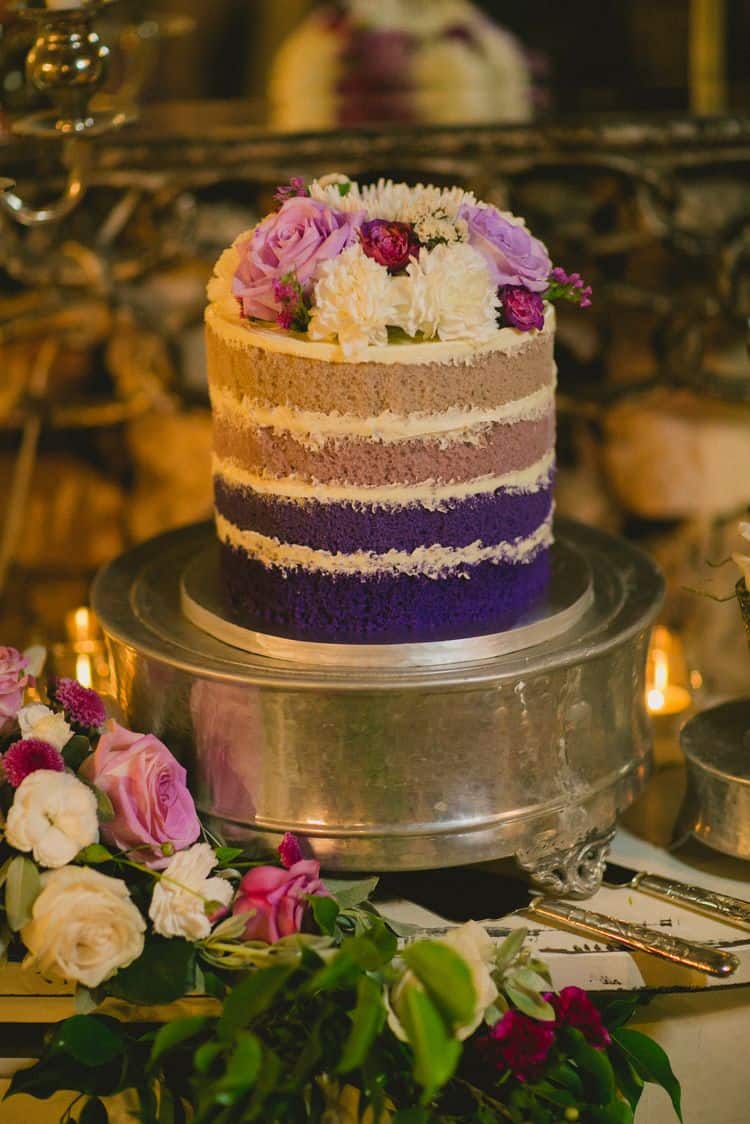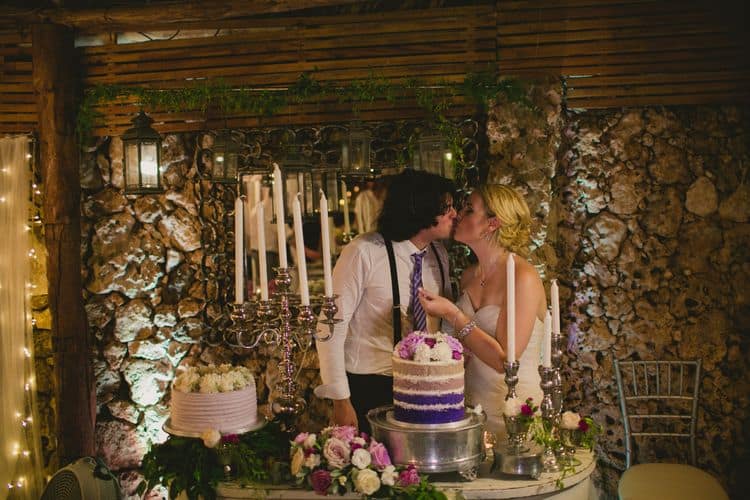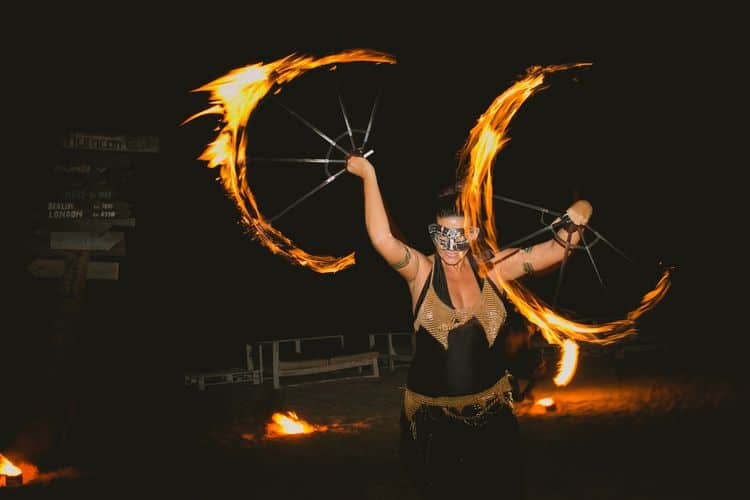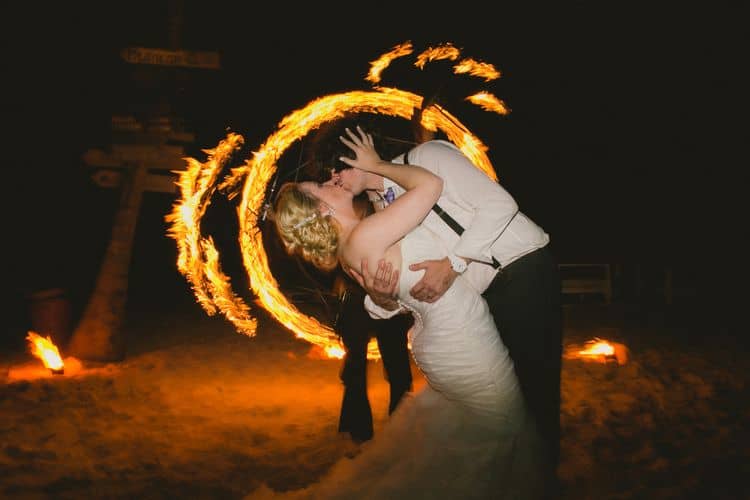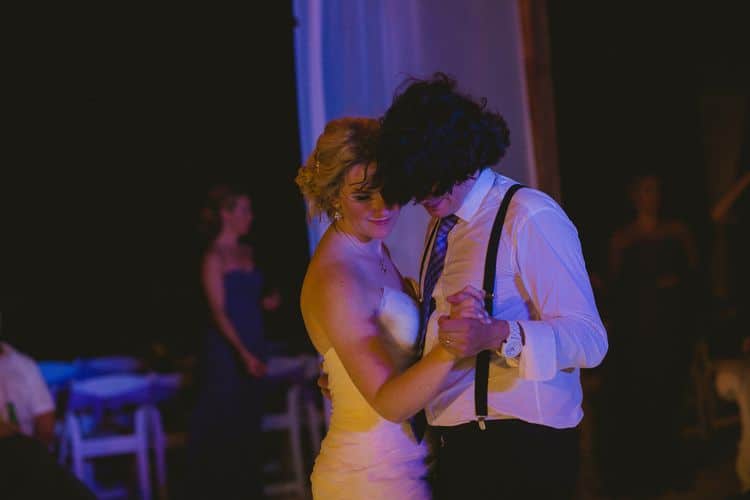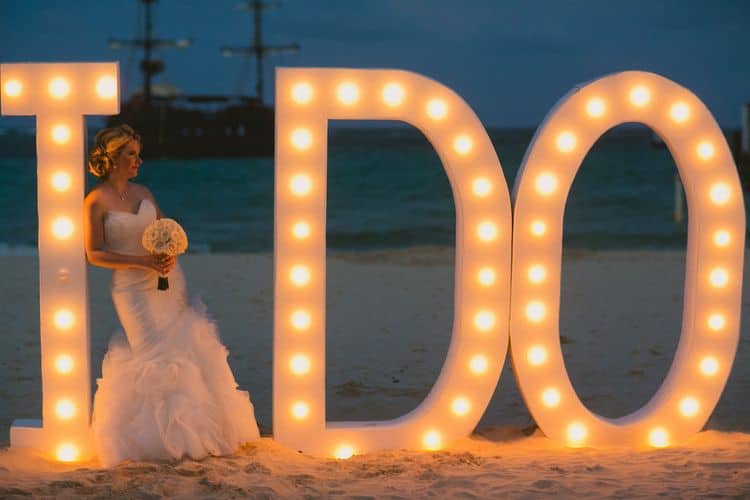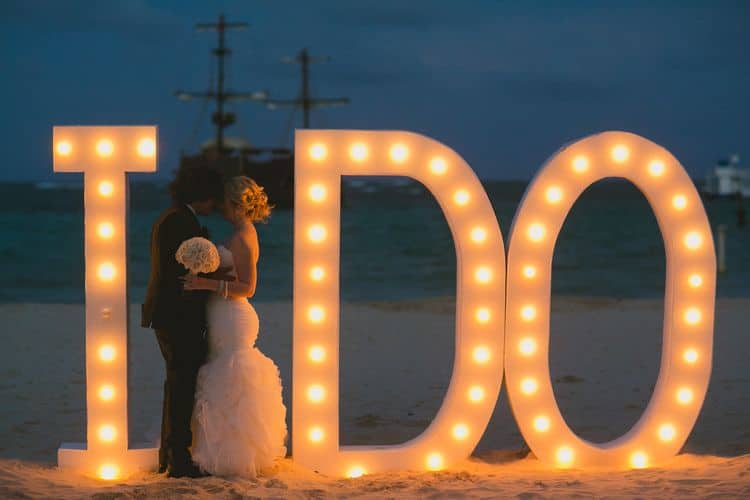 Real Destination Wedding Advice from the Bride
What did you love most about your Destination Wedding?
Being able to spend so much time with our amazing friends and family. Everyone came down for one week. We had 3 days with everyone before the wedding and 3 days afterwards. So much love was surrounding us for that week, we could not ask for more.

Seeing Mayte's vision for our wedding come to life. It was so amazingly beautiful, she put so much love into our wedding and worked so hard to make sure everything was perfect!! She is truly one of a kind, you cannot beat her magic!! Getting to see the looks on our guests' faces when the fire dancers came out. They are phenomenal, truly a must for any wedding. Most importantly, marrying the man of my dreams!!
Is there anything you would have done differently? Any regrets?
I regret not being more specific with some of the vendors. I gave the DJ a list of examples for each part of our wedding, thinking they would follow my lead and find more songs but all they did was play my list over and over and over. It was very noticeable to the point where guests were asking what was going on with the DJ. I also wish I was more honest about my hair and makeup. While my hair and makeup was beautiful, it was not exactly what I had in mind. I went last and we ran out of time. The same was with Ryan's hair. We kept asking for it to get done but it never did and the wind got a hold of it and was in his face the whole ceremony.
What was the most memorable moment of your destination wedding in Punta Cana?
Getting to the resort, our flight from Vancouver was late so my parents and all my family from Winnipeg got to the hotel first. When we got off the bus everyone was already there to welcome us. It was a very emotional moment and still makes me cry and when I think about seeing my parents, sister and family all excited to see us!

Our First Touch, I cannot even explain the emotions I felt. I broke down as soon as he walked up to the door. It is very special as the day goes by so fast and it's hard to remember everything but I remember this moment so vividly. The amount of love was so overpowering in that moment.

Seeing the man I have spent the last 7 years with standing at the altar in front of our family and friends waiting for me to come and meet him. It is the most overwhelming feeling of love you could ever have. Not to mention very sexy!!
What's your advice for other couples planning a destination wedding in Punta Cana?
Make sure you do what you want. At the end of the day the only thing that matters is you and your partner. When we told everyone we were having a destination wedding, we ended up having the worst backlash you could imagine and it really affected some of our relationships with friends and family. BUT at the end of the day, it's about what we wanted and could see for ourselves. We are very happy we decided to go with our gut and continue with our destination wedding.It will go very fast and to be honest I do not remember a lot of the day. Just try to take in little moments and hold on to the feeling of amazing joy and love that everyone there has for you and your partner. Try and extend your vacation as long as you can. We had everyone come down for one week. It was so nice to be able to spend such precious time with them. Once everyone left, we moved to another resort for another week (Paradisus Palma Real), honeymoon style. We really recommend this as it gave us much needed time alone to really relax and enjoy each other.
Vendors:
Photographer: Katya Nova Photography
Musicians:Agua Azul Fire Show
Makeup Artist:Anna Nuet
Cake Designer: Cake Studio Bavaro
Reception Venue: Huracan Cafe
Dress Designer: Kitty Chen Couture
Event Planner: Mayte Mari & Amore Weddings
Submitted via Two Bright Lights