A great destination wedding will be picturesque, intimate and unique: and this gorgeous wedding set in the rolling hills of Tuscany goes above and beyond just that. I mean it, I am absolutely floored at how exquisitely beautiful this wedding is. Are we sure these venues weren't constructed specifically for this very day? Both the church in Monte San Savino and the Casa Cornacchi embody the classic, rustic elegance of Italy's countryside–and if you can't tell by now, I'm jealous!
Clementine and Pieter chose to keep it simple and intimate, inviting just 50 guests to celebrate their love… but they spared no effort when it came to each perfectly placed detail: from the flower arrangements, to the delicate pops of gold throughout, to the car –because if riding off with your new spouse in a classic Mercedes doesn't scream DREAM WEDDING, then I don't know what does! Check out these stunning photos courtesy of Facibeni Fotografia!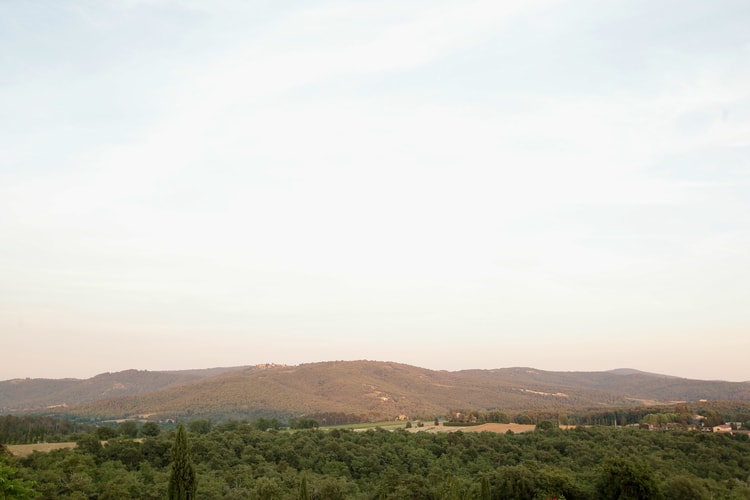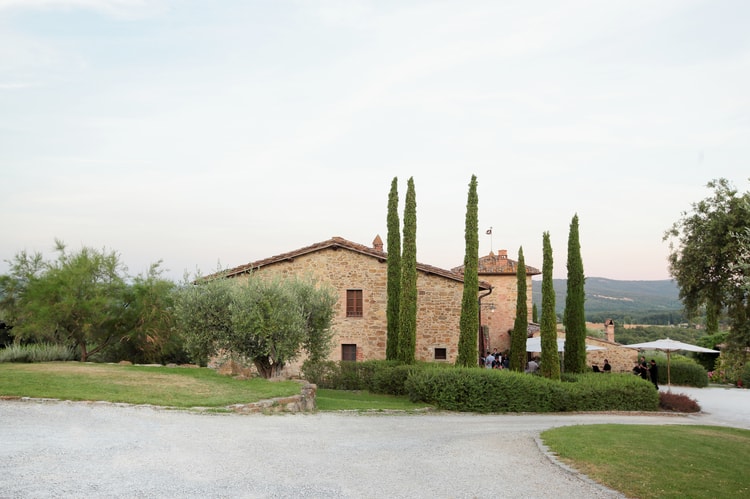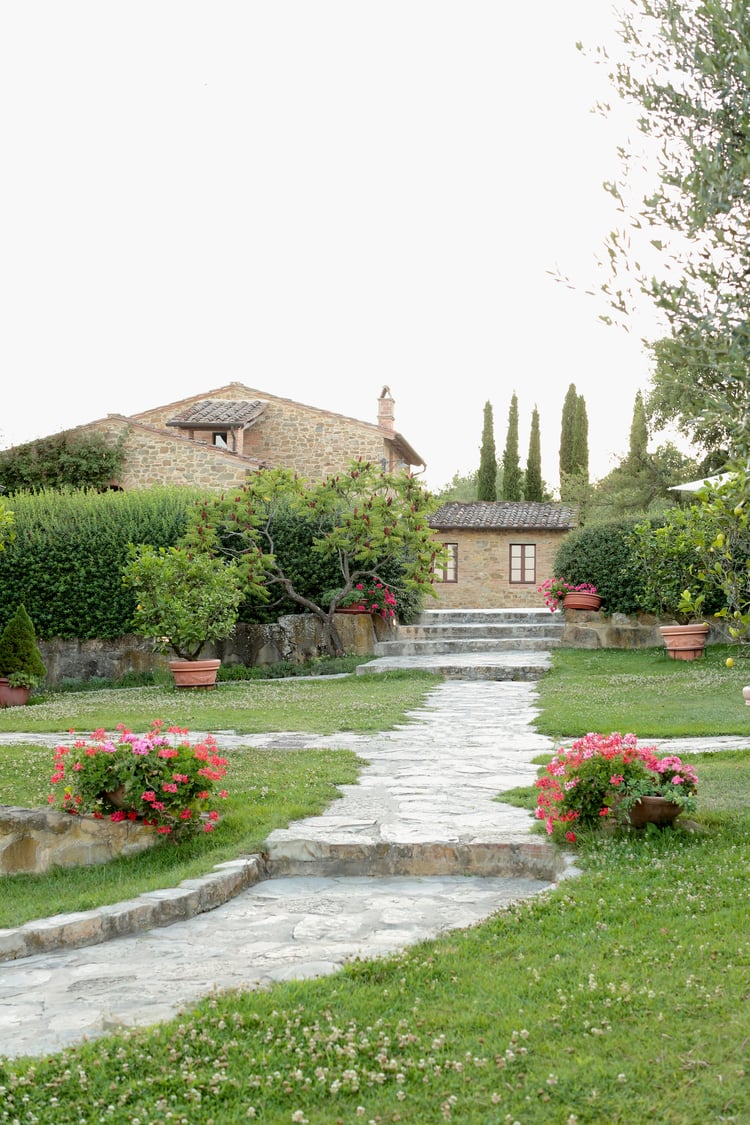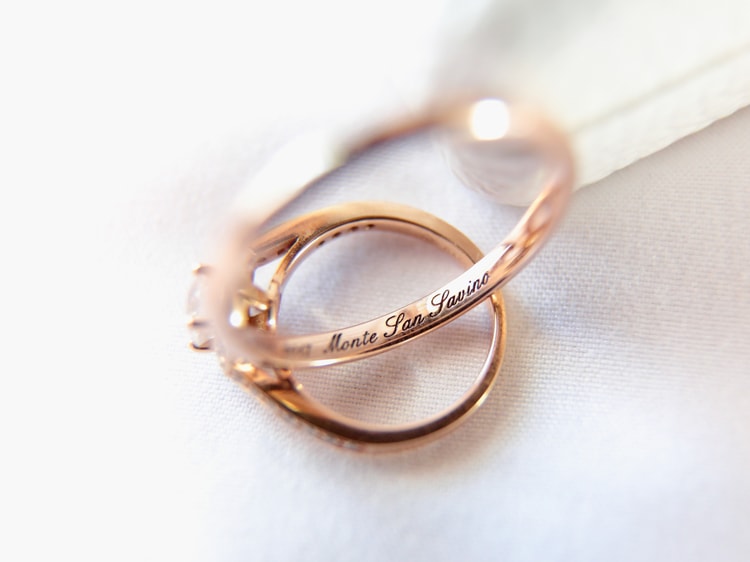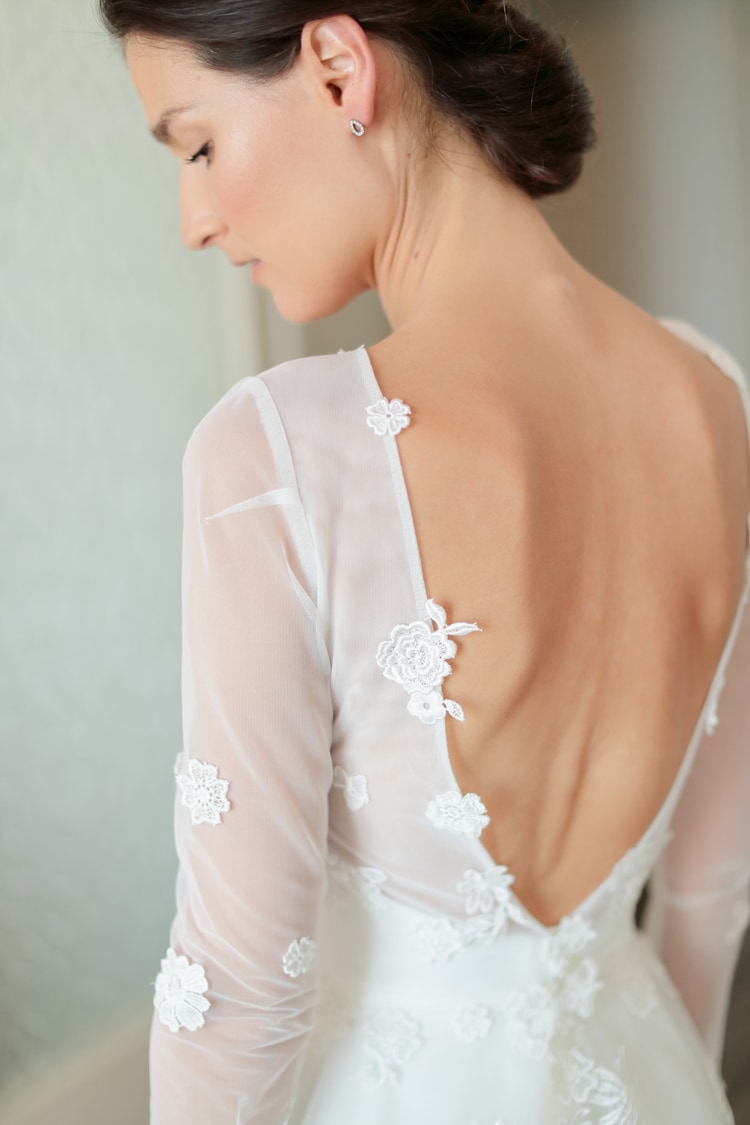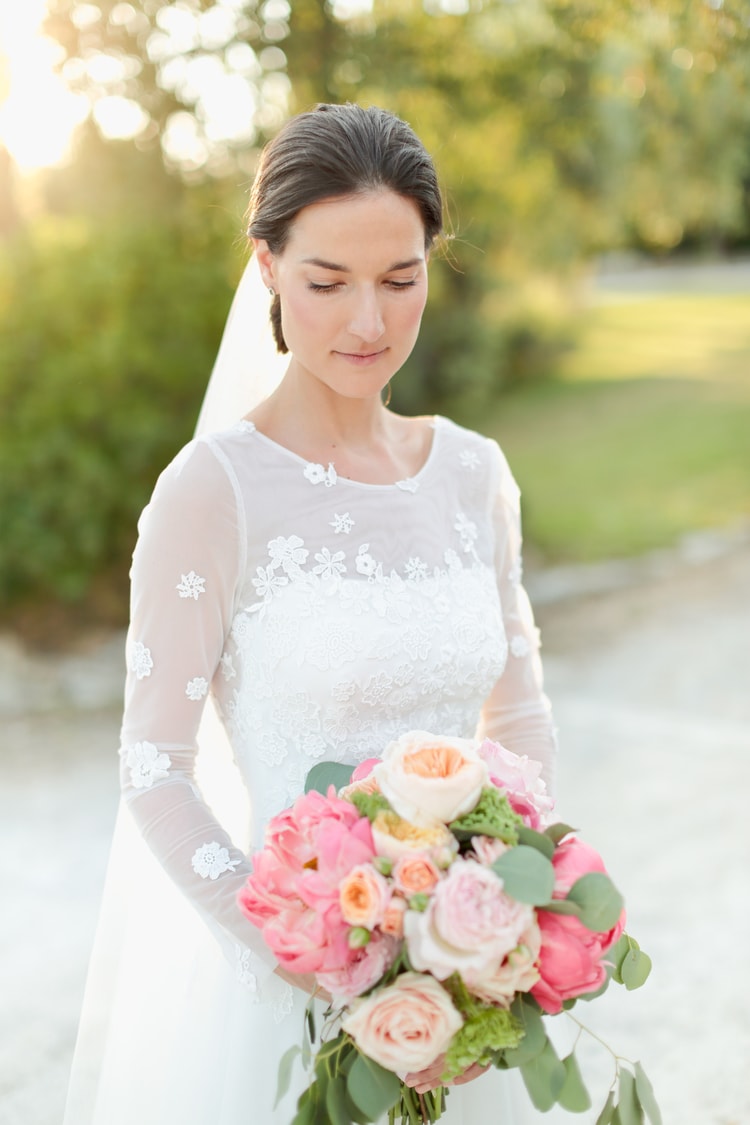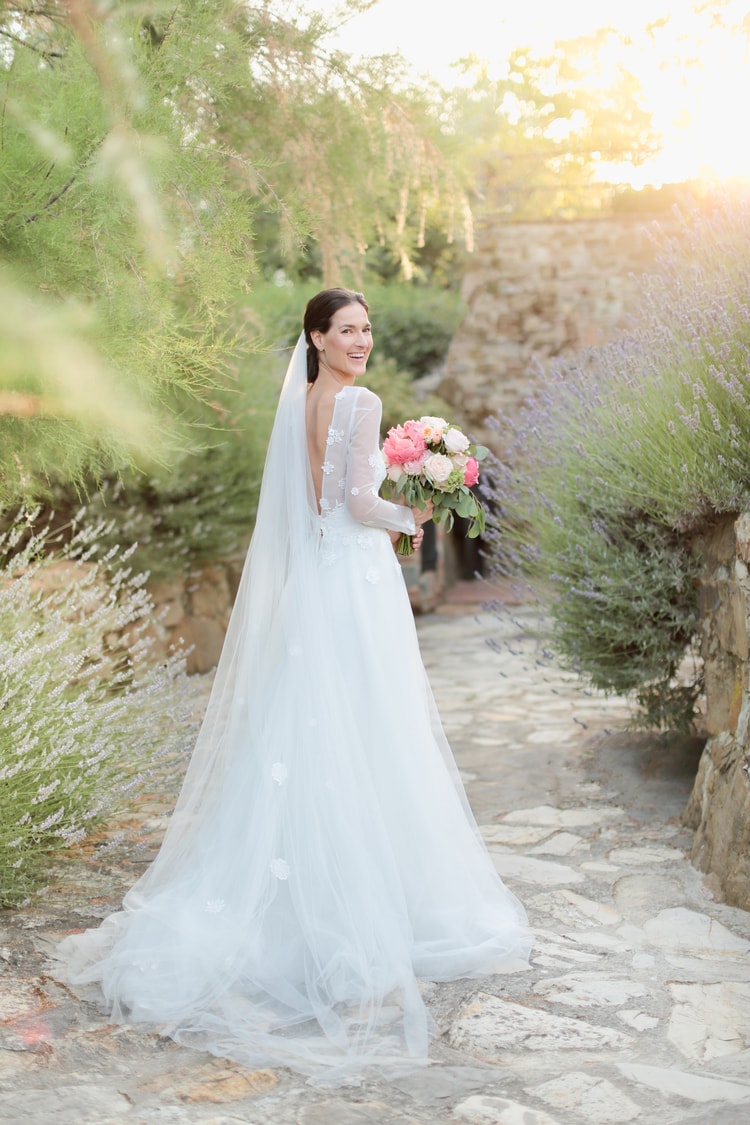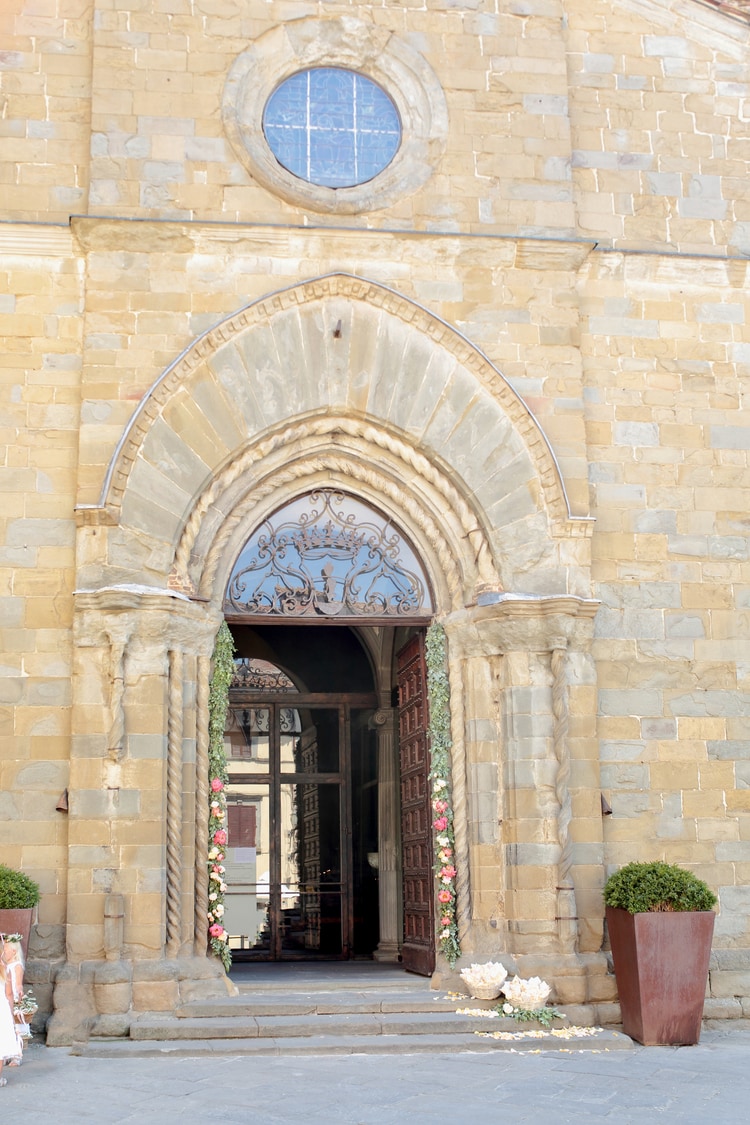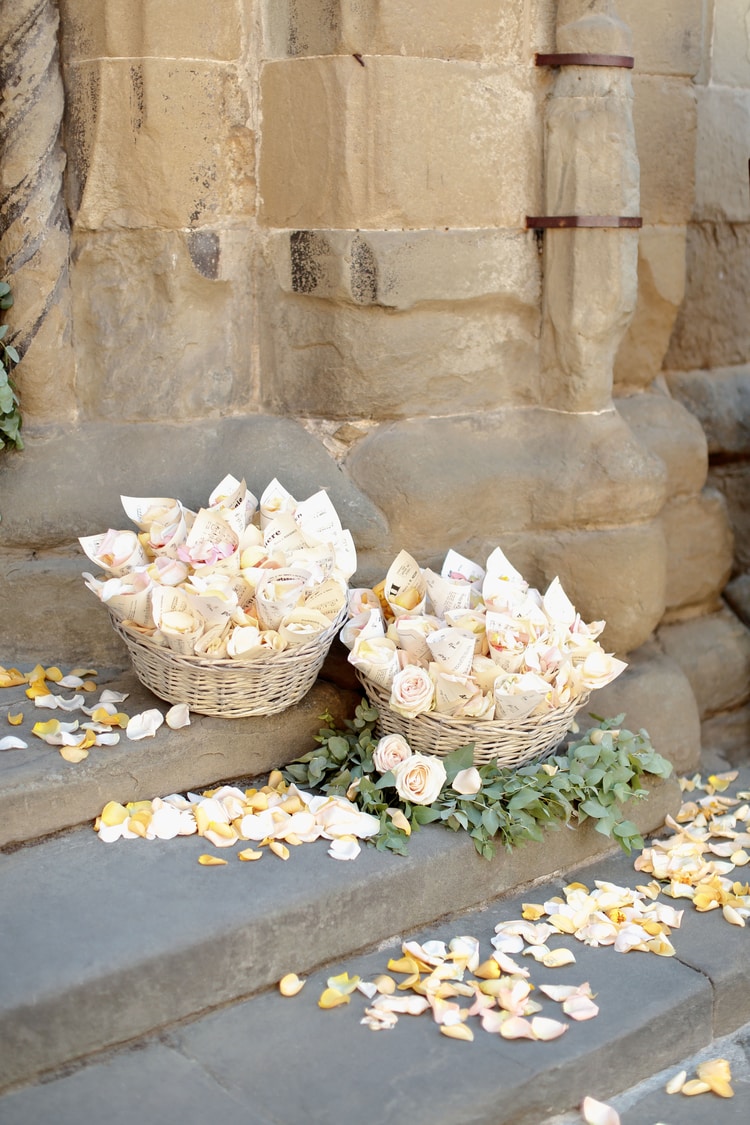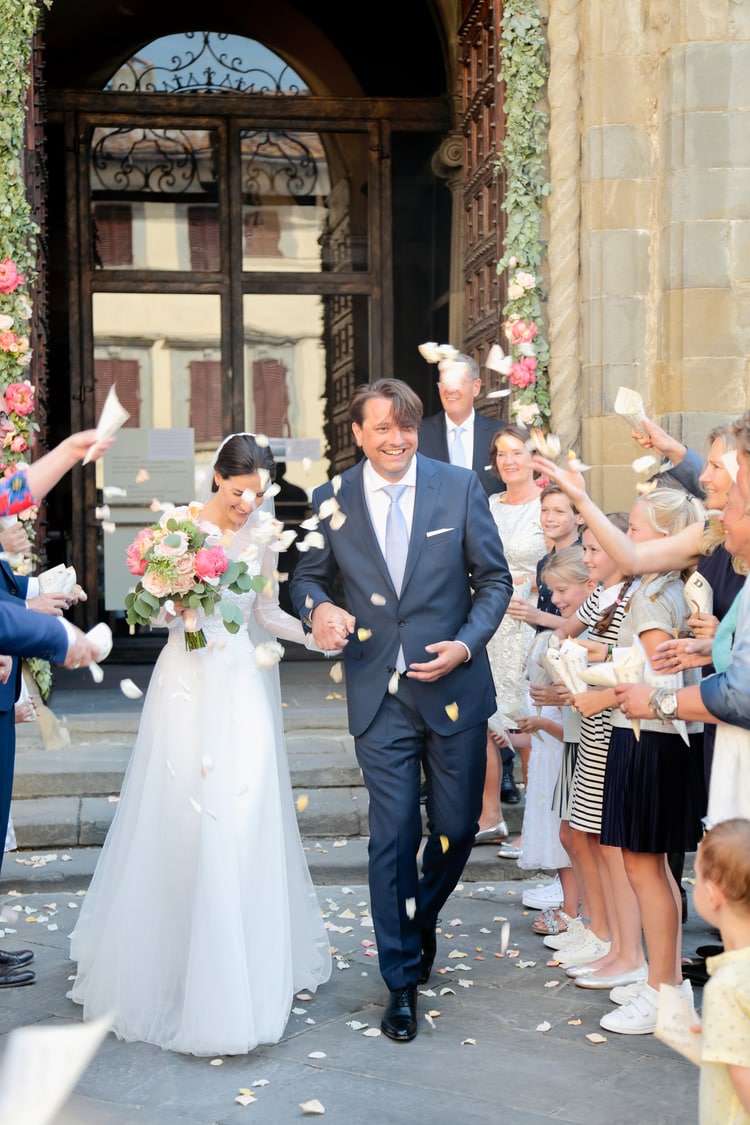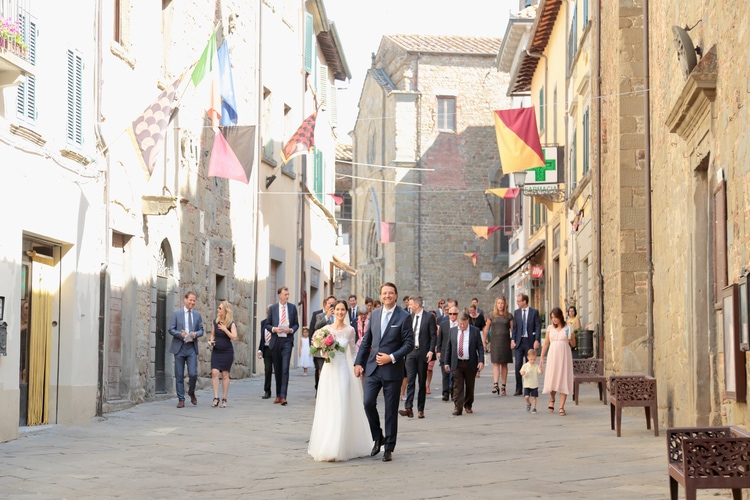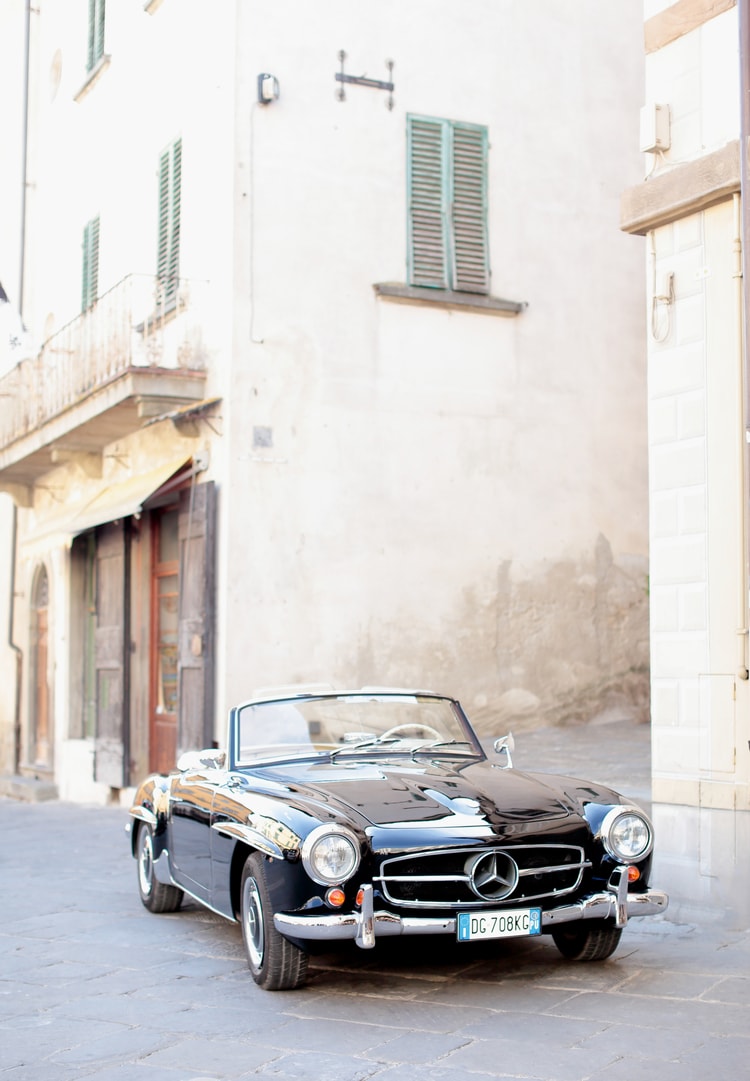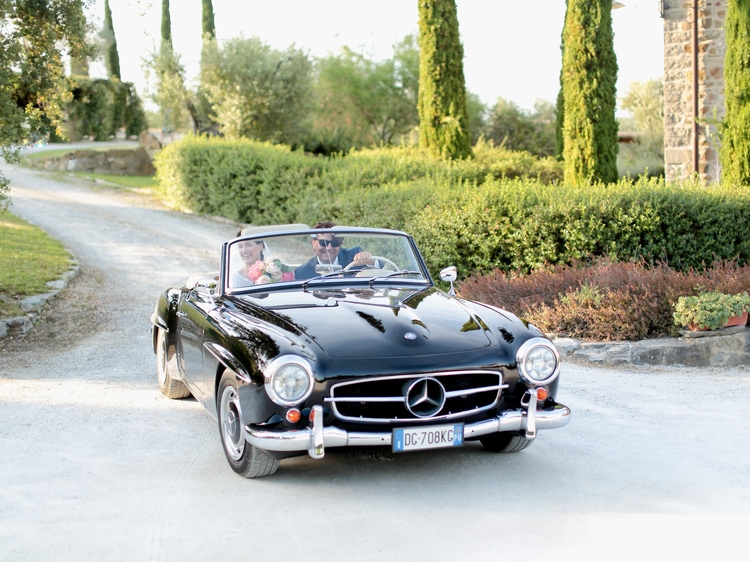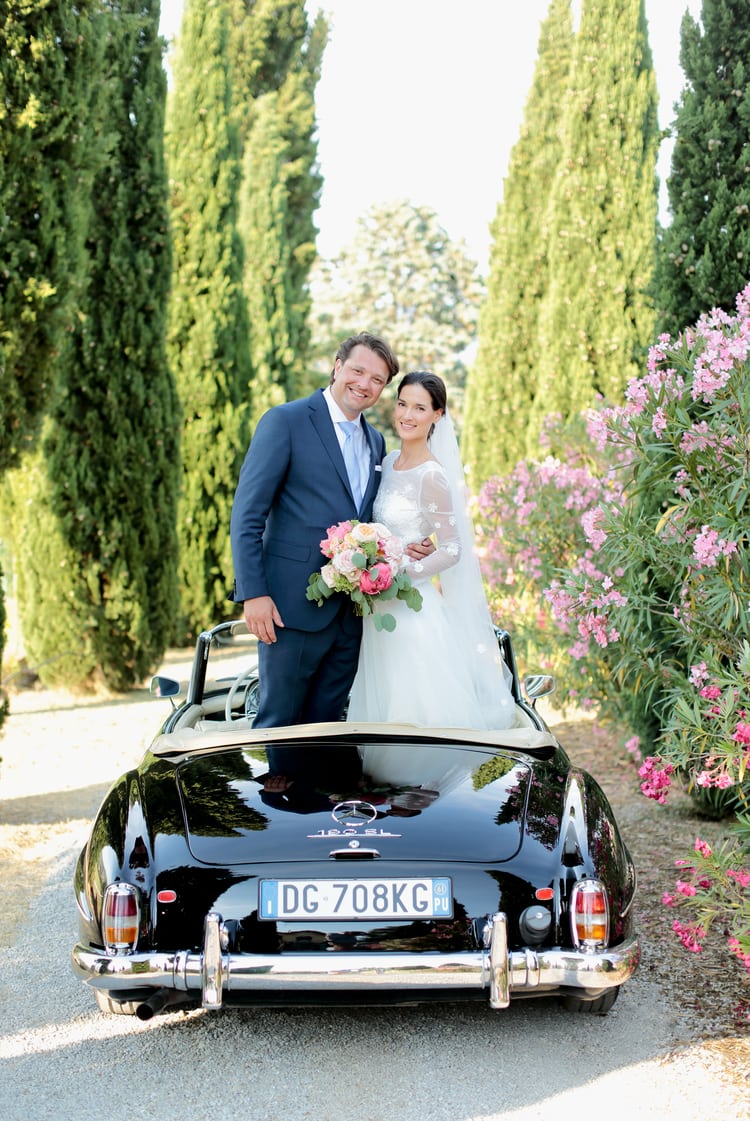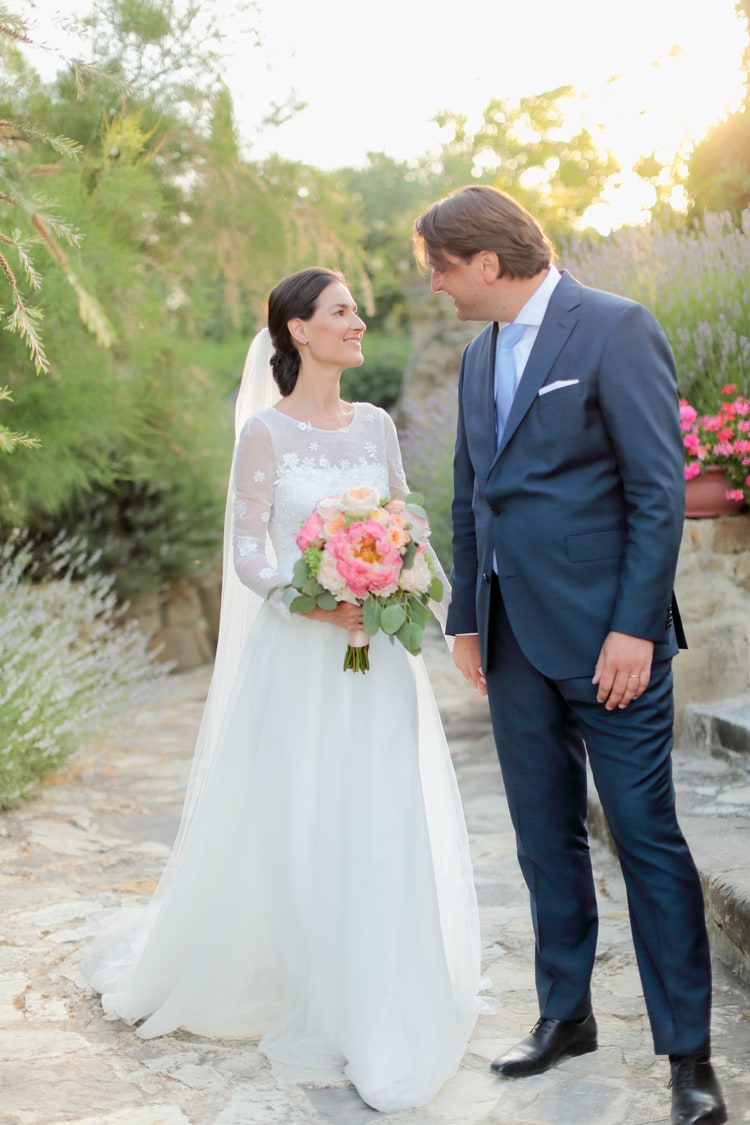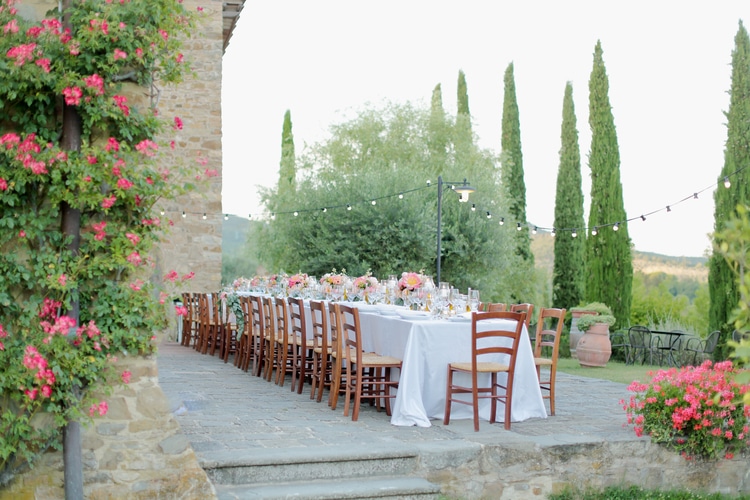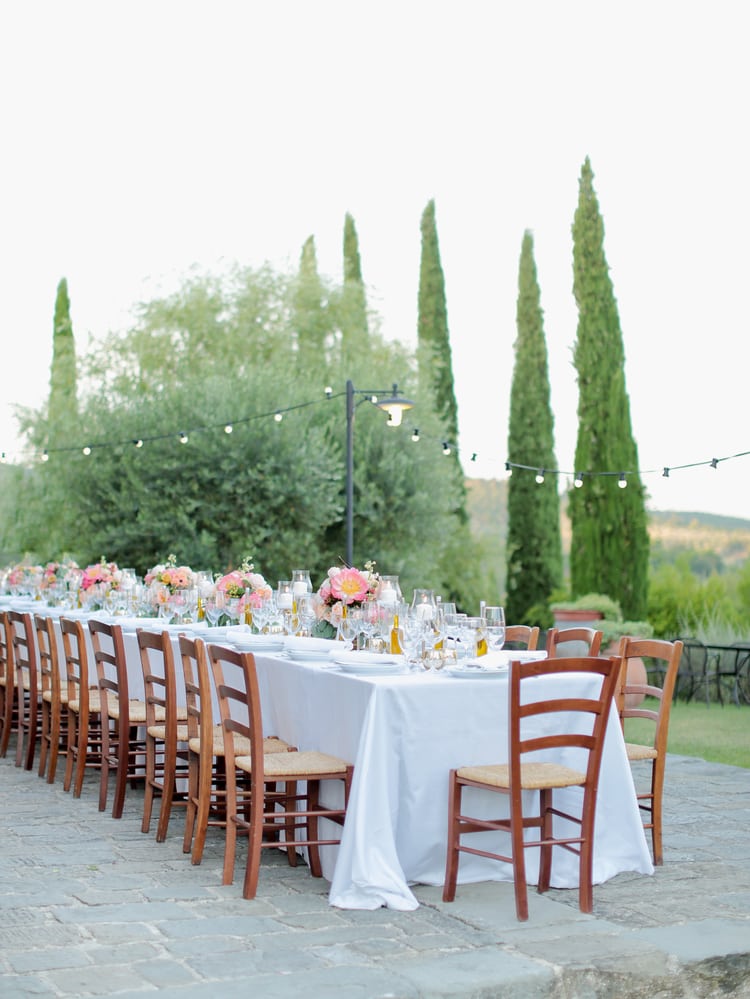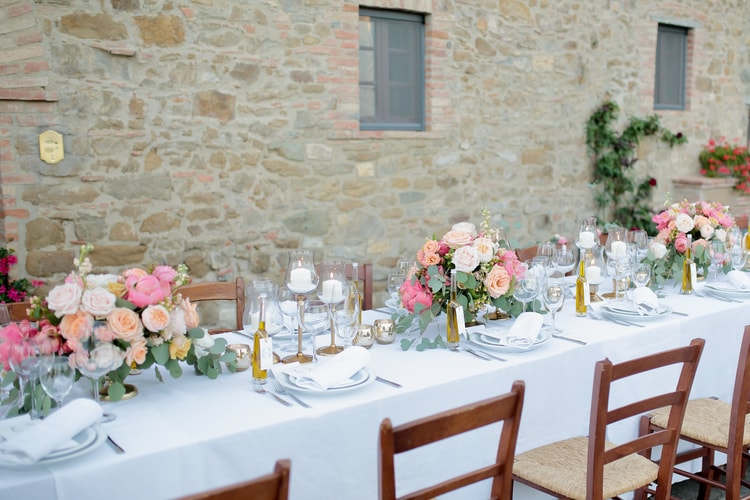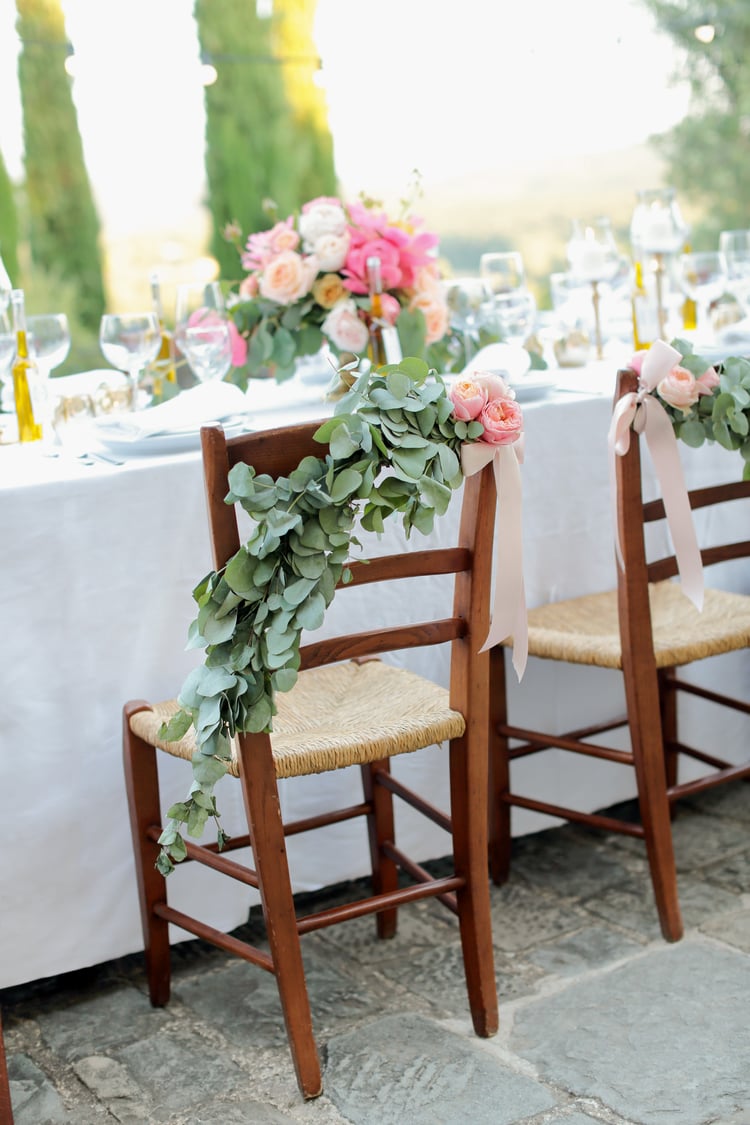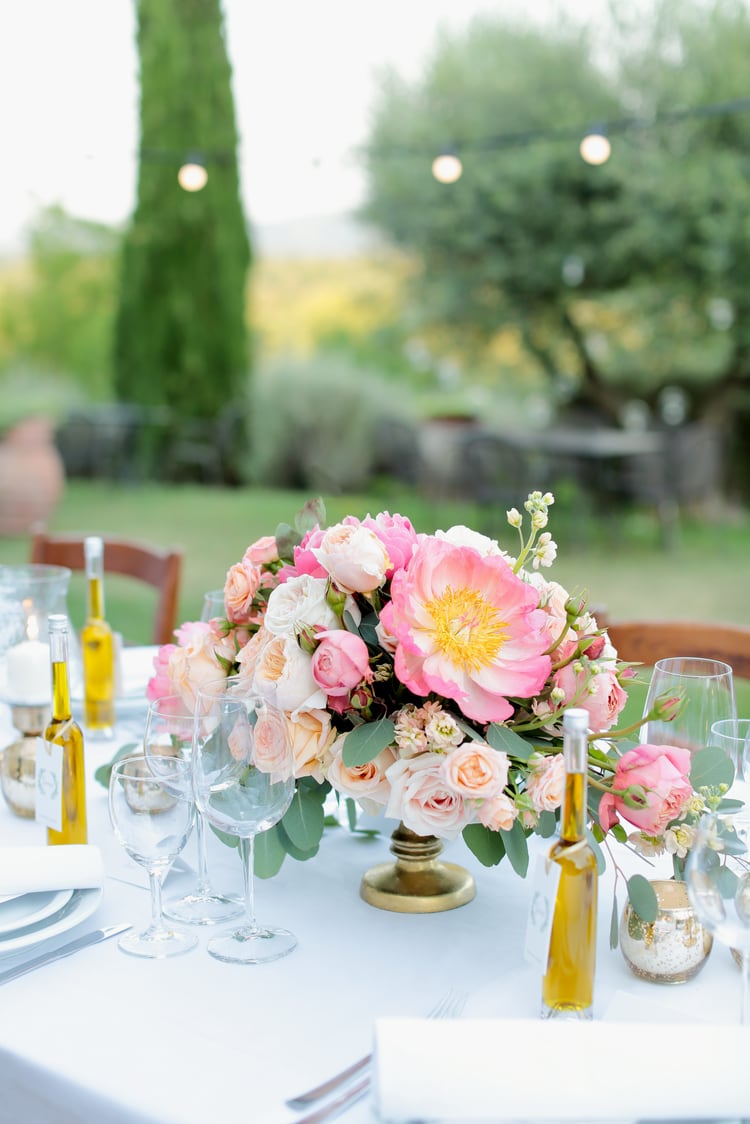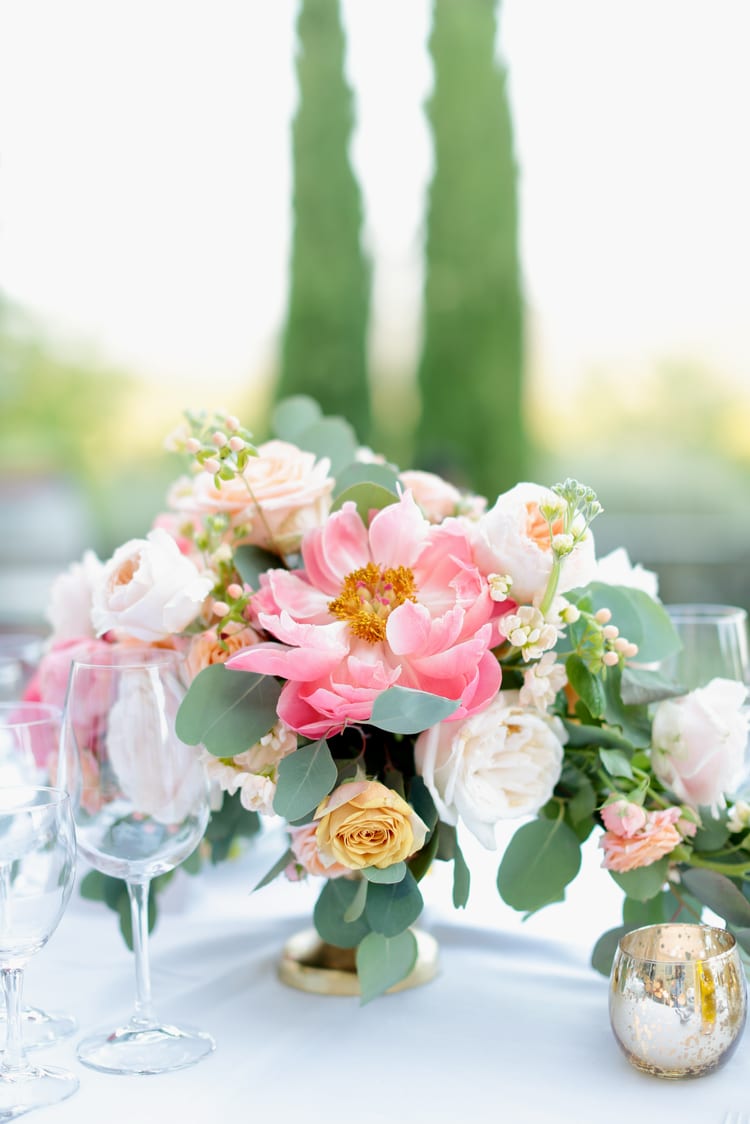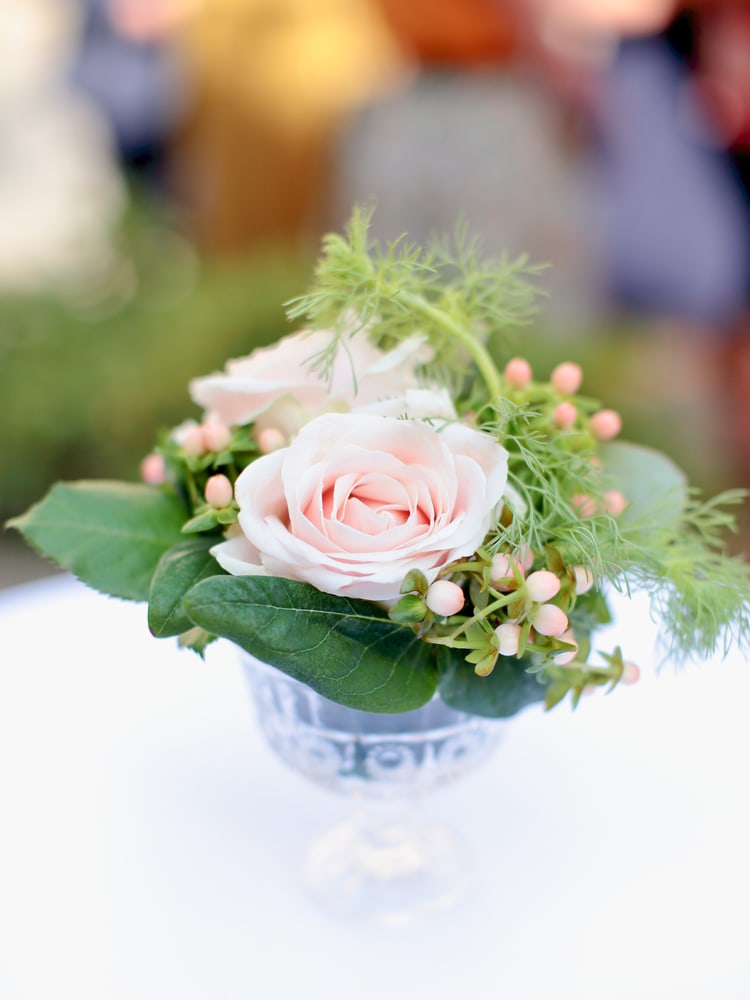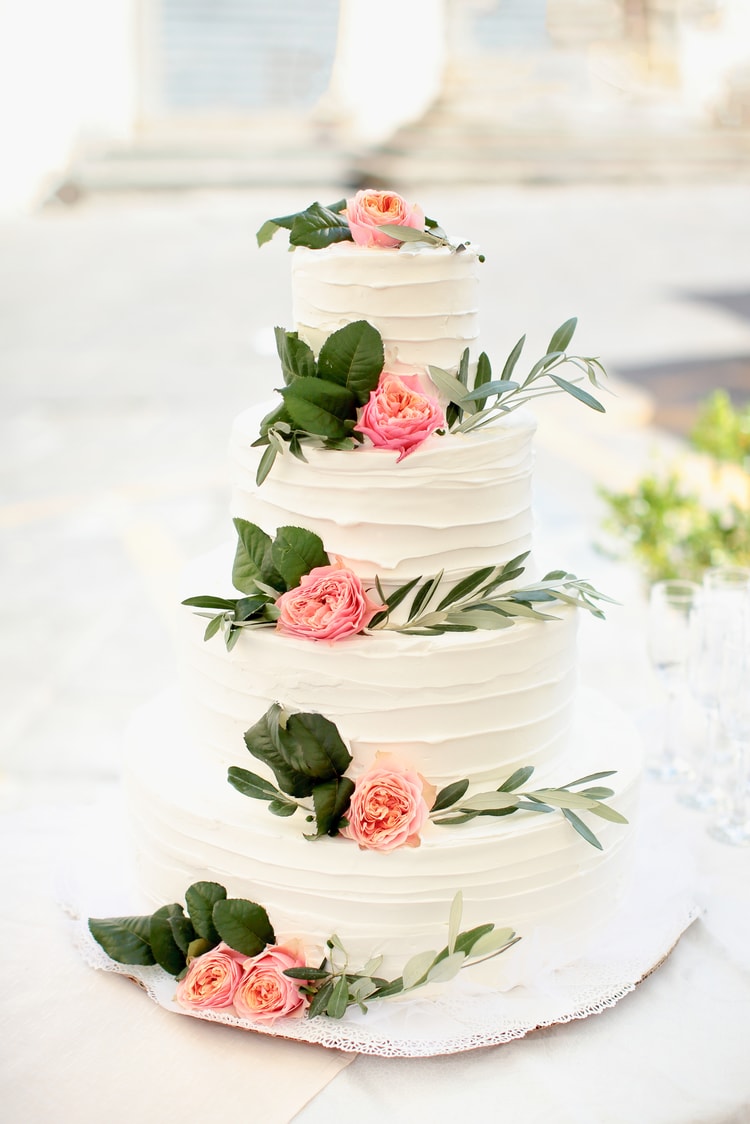 Real Q&A with the Bride
Why did you choose to have a destination wedding at Casa Cornacchi?
Our family has been coming to Monte San Savino for over 15 years. We both love the Tuscan landscape with the pine tries, green hills and of course the wine fields. We wanted our guesst to have the same experience we have had some many times during our vacations in Tuscany: great wine, food and "La Dolce Vita".

For our venue we looked for a classical Tuscan villa with a great view. When we pre-visited Casa Cornacchi in October 2016 we were immediately in love with the spectacular view and the intimate setting of this villa.
How many people attended your Casa Cornacchi Destination Wedding?
50
Tell us about the vision for your Casa Cornacchi Destination Wedding.
We wanted our wedding to be classic, elegant and traditional and we always envisioned our wedding to be in Tuscany. We wanted to have a small and intimate wedding, with just our closest family and friends.
Did any particular moment from your Casa Cornacchi Destination Wedding stand out the most?
The whole day was very relaxed and we had the opportunity to fully enjoy every moment. There's not just one moment that stands out for us. We loved it all! The beautiful ceremony in the church in Monte San Savino, the fantastic cake and prosecco on the old main square and of course the perfect evening diner and party at Casa Cornacchi. Pieter probably loved the Mercedes the most…
What was your favorite part of having a destination wedding?
We never wanted to have a huge wedding. By having our wedding abroad, we had an 'excuse' to keep our wedding small and intimate with just our closest friends and family.
What was the biggest challenge of planning your Casa Cornacchi Destination Wedding?
Adjusting to to differences in culture. Dutch people are very well organised. Our Italian vendors were very surprised when we showed up with PowerPoint presentations and moodboards 🙂 In the end everything went exactly how we envisioned it.
Do you have any advice for other couples planning a destination wedding?
Hire a wedding planner that speaks the language and understands the way of doing things in that country.
Vendors
Photographer: Facibeni Fotografia
Wedding Planner: Trouwen In Le Marche
Wedding Rings: Gassan Diamonds – Amsterdam
Bridal Dress: Designed by bride with Dutch Bridal designer Anita Gates
Wedding Shoes: Jimmy Choo
Groom's Attire: Tailor made suit from a Dutch tailor Schulte in Hillegom
Venue: Casa Cornacchi – Buccine
Church: Chiesa di Sant'Agostino – Monte San Savino
Wedding Cake: Arte Dolce – Monte San Savino
Wines: Camperchi – Civitella in Val di Chiana
Flowers & Decoration: Stiatti Fiori – Montevarchi
Wedding Car: Drive In Style – Classic Mercedes Benz 190SL
Music: La Semicroma
Rehearsal Dinner: La Terrasse – Monte San Savino