If you're considering an Aruba destination wedding, then you probably know this island is a living postcard of colorful Dutch architecture set against a backdrop of stunning turquoise beaches and powdery white sand. It has nearly perfect year-round weather, great food, nightlife, diverse activities, and friendly people. No wonder Aruba weddings are so popular!
This post will zero in on the best beaches, resorts, and other unique venue options for your destination wedding.
Top Aruba Destination Wedding Locations
Oranjestad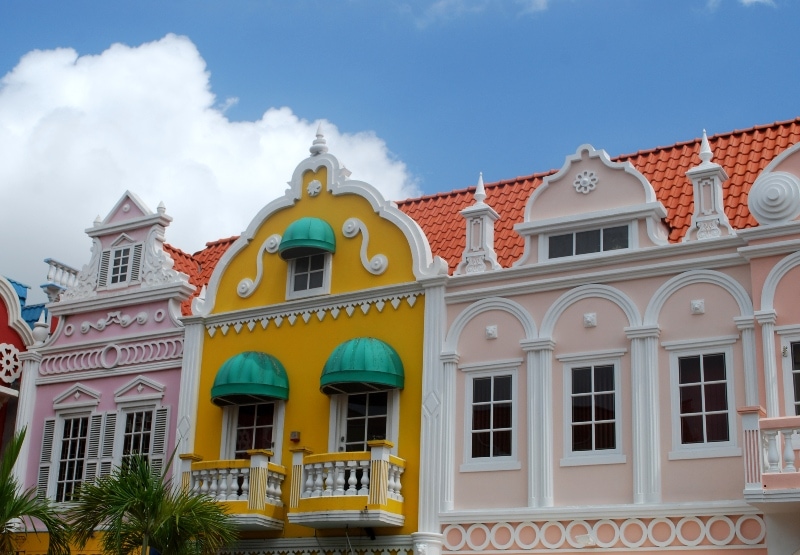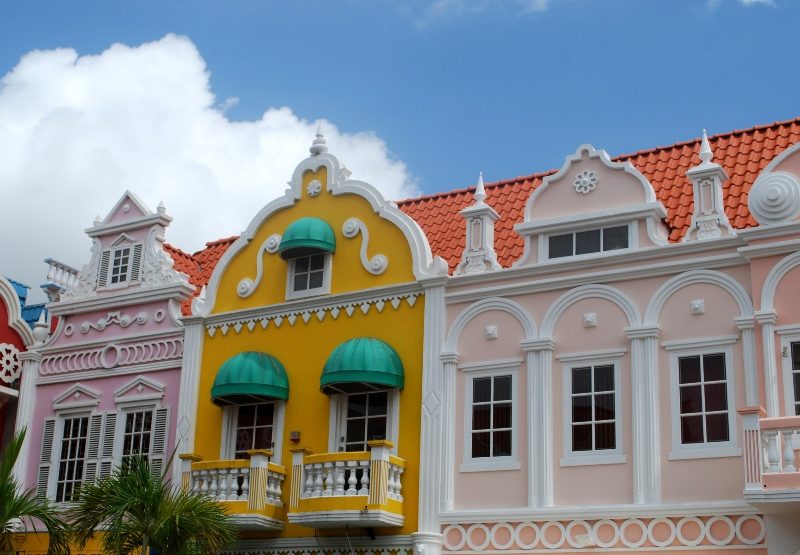 Oranjestad is the capital of Aruba and it is a charming little town on the country's southern coast. The town looks like a postcard with colorful Dutch architecture and white sand beaches. I love everything about Oranjestad- the people are friendly and I've always felt really comfortable and safe walking around the town at all hours of the day.
One option in Oranjestad is the Amsterdam Manor Beach Resort. The resort has several all-inclusive wedding packages that come complete with a planner to help you plan a stress-free wedding. However, if you have a large guest list, the Renaissance Aruba Resort & Casino boasts a forty-acre private island which is perfect for larger weddings. And there's a huge variety of activities on the property to keep your guests entertained! For instance, your guests can enjoy activities like kayaking, sailing, scuba diving, and snorkeling.
Eagle Beach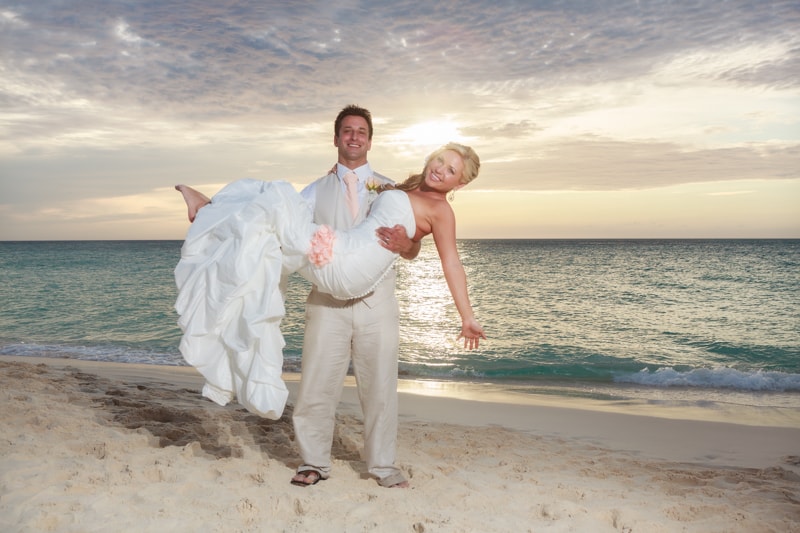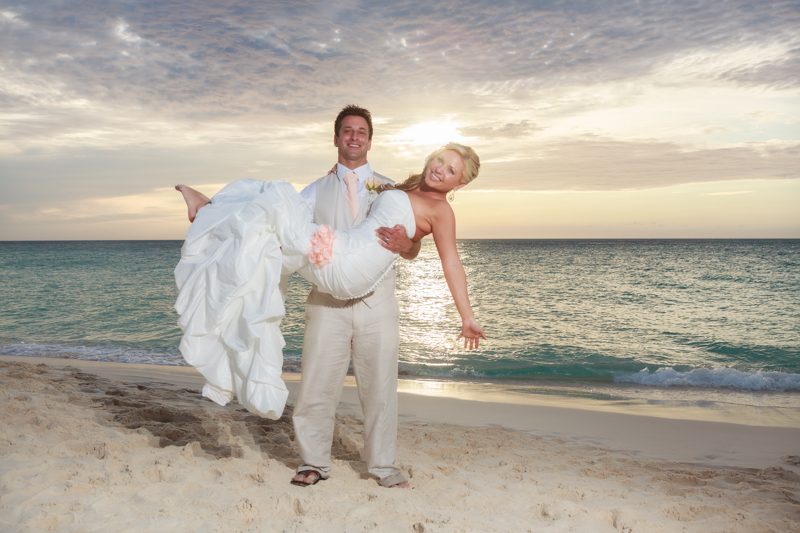 Eagle Beach is one of the most popular Aruba destination wedding locations. It has even been dubbed by many as the "best Caribbean Beach". The area has diverse flora and fauna and active water sports scene so you can do everything from birding to jet skiing. The Bucuti Beach Resort is right on the water so you can enjoy sunset views before and after your big day. And the resort is quaint and uncrowded, with a wedding staff that will attend to all your needs.
Palm Beach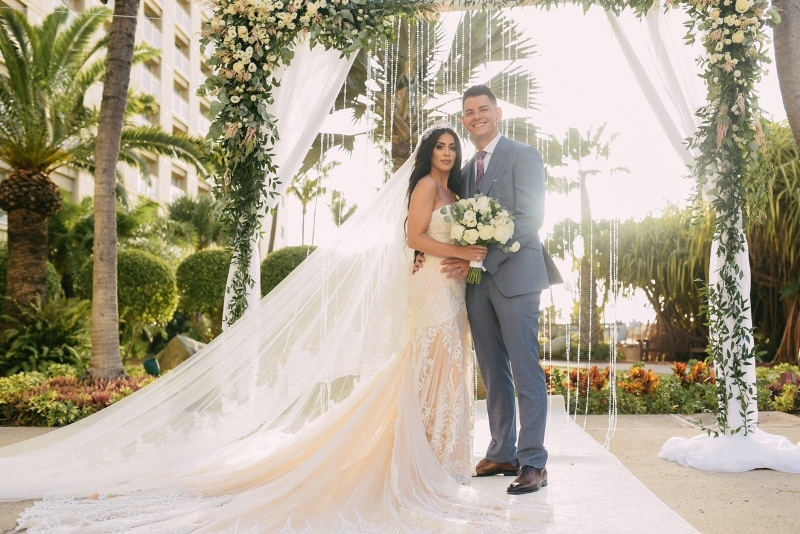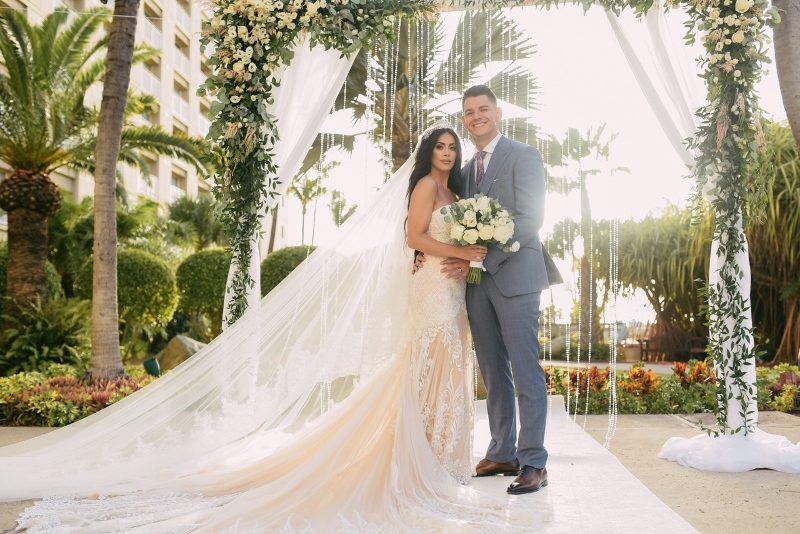 Palm Beach is a two-mile-long strip with sand so perfect that it looks like white powder. The strip is lined with many restaurants and high rise resorts making it an ideal wedding destination.
The Hyatt Regency is a popular destination wedding resort in Palm Beach. I love this venue because they have a variety of indoor and outdoor venue options including lush gardens, the beach, and elegant ballrooms. And another great thing about this resort is that they don't have a minimum room block requirement like some other resorts. Check out this gorgeous real destination wedding at the Hyatt Regency Aruba to see photos and read the bride's review of the resort. She also offers some great tips for anyone planning an Aruba destination wedding.
If you're dreaming of a simple ceremony on white sand with blue skies and crystal waters, you might want to consider exchanging vows at The Manchebo Beach Resort & Spa. The property spans 14-acres and the guest rooms have patios and balconies overlooking the ocean.
Unique Venues for your Aruba Destination Wedding
Do you want to get away from the more typical resort and do something a little more unique? Here are some ideas:
La Trattoria el Faro Blanco Restaurant is located high on a hill below the lighthouse and offers breathtaking panoramic views of the Aruba Sunset. When you're there, you feel as though you can view almost the entire island from atop. This is a great venue for smaller parties.
At Matthews Beach Side Restaurant (located inside the Casa Del Mar Resort), you can have the best of both worlds. You can exchange vows on the sand and head to the restaurant for an outdoor reception with amazing ocean views.
More Posts Related to Aruba Wedding Planning: