I'm so excited to introduce you to our new feature called Ask the Destination Wedding Doctor. Here you'll find answers to the most frequently asked destination wedding questions — and if you don't find the answer to your question, you can just fill out the form at the end of this post and we will answer you personally.
I know how intimidating and confusing destination wedding planning can be when you first start— after all, you're planning a wedding, a group vacation, and a honeymoon all in one. You're doing it long-distance, sometimes with cultural or language barriers to overcome. I know you have lots of questions. Every day my inbox is full of them.
To help me answer all your questions, I tapped destination wedding guru, Jack Benoff. Jack is the President of Vacationeeze, a family-run travel company with over 25 years of experience in the industry. Jack is actually a doctor by trade, who decided to leave his practice a few years ago to start a travel company specializing in honeymoons and destination weddings. He quickly grew the company and sold it to the Knot and became part of The Knot. After leaving The Knot, he spent time consulting with resorts and then decided to start Vacationeeze to focus on helping clients plan their honeymoons and destination weddings.
On any given week, someone from the Vacationeeze team is traveling to a different destination around the world to meet the wedding planners or host one of their clients and their guests at the resort. Vacationeeze has a great reputation for helping couples plan a stress-free, dream destination wedding.
Jack is an incredible resource and I'm so excited to have him help demystify the destination wedding planning process for you.
Remember, if you don't see your question answered here, make sure you ask by filling out the comment form at the bottom of this post and we will answer you personally. All questions will be answered so make sure you ask away!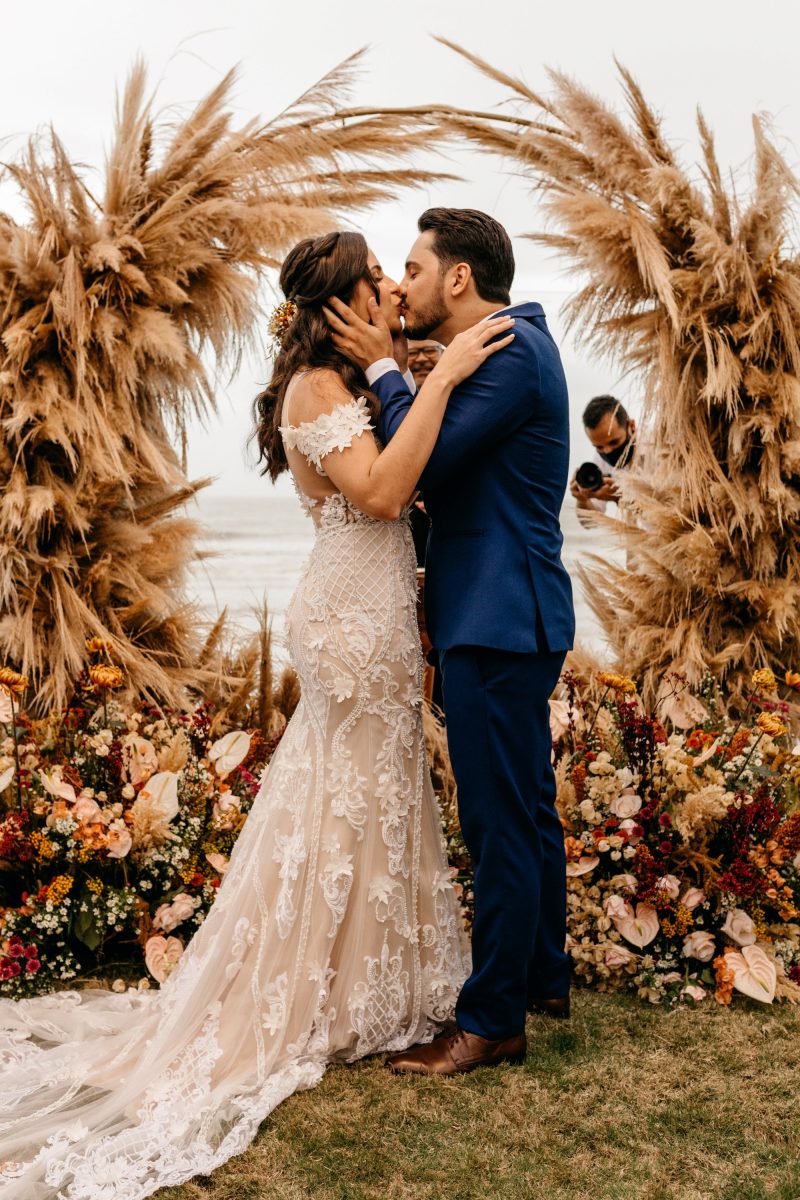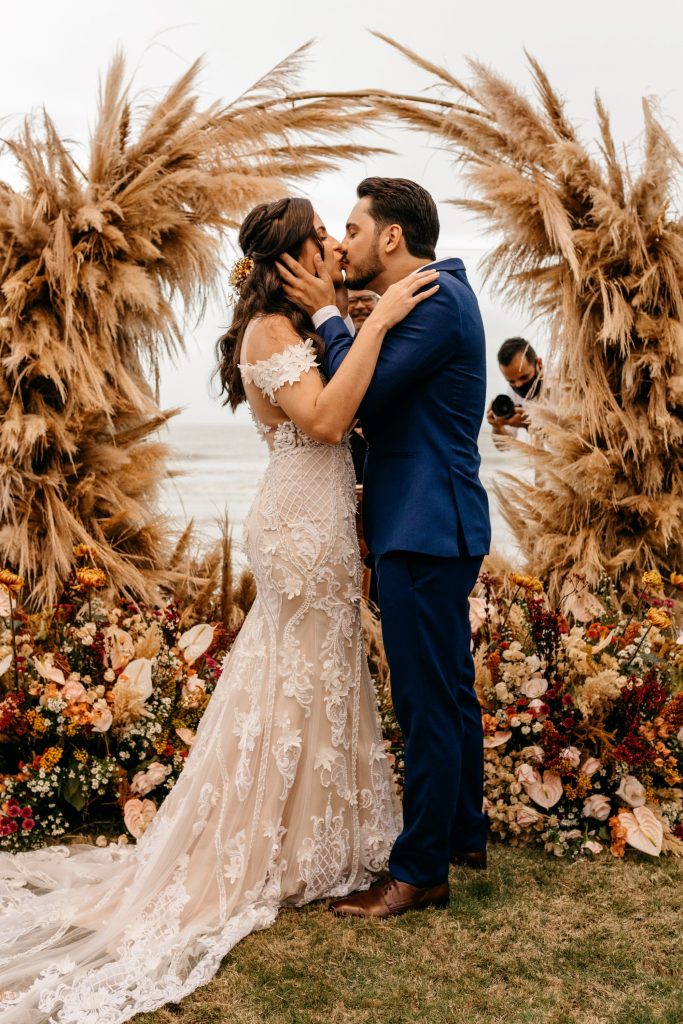 Disclosure: This post is sponsored by Vacationeeze. The information in this post is for general guidance only. Given the changing nature of laws, rules, and regulations, there may be inaccuracies in the information contained in this content as time passes. We are not responsible for any inaccurate or omitted information or for the results obtained from the use of this information. The opinions expressed are the author's own and do not necessarily reflect the views of Destination Wedding Details LLC. Disclaimer
Most Frequently Asked Destination Wedding Questions
What destinations have the least amount of requirements to have a legal wedding?
Anywhere in the US will be similar to getting married at home. Mexico and Jamaica are also convenient places to get married legally. In Mexico, you will have to complete some paperwork prior to arriving, have a blood test in Mexico, be over 18, have a witness, and be in the country a few days prior to the legal ceremony. In Jamaica, you will need to be 18, be in the country for 2 days prior to the wedding date, but no blood test is needed. Most other destinations have similar requirements. The reality is that most clients will get legally married in the US and then have a symbolic ceremony at the destination of their dreams.
What locations at the resorts can I be married at?
Most of the resorts Vacationeeze works with offer several location options. The most popular location is on the beach. Resorts such as Generations Riviera Maya and Azul Sensatori now have rooftop venues that look over the resort and the beach and have amazing views. Most resorts also have locations in the gardens, in a gazebo, on a pier, or around the pool. A few of the resorts have their own wedding chapel or church. One or two of the resorts even have private islands for you to be married on. No matter what you are looking for, Vacationeeze can typically find a resort that will help make your dream come true. In addition, at most destinations, you can have events outside of the resorts at places such as waterfalls, cenotes, caves, sailing boats, and many more unique locations.
I want to have my wedding at an adults only resort but I have guests that are children, can they attend?
The simple answer is, maybe. Some adults-only resorts will allow the kids to attend but for a limited amount of time. Some resorts will have restrictions as to where you can hold the ceremony and reception if there are children. In some cases, Vacationeeze will work with resorts that are close to a sister family-resort that allows everyone to stay. In that case, you might have the adults stay at the adults-only resort and have the ceremony at the family resort.
What are your most popular destination wedding resorts?
The most popular resorts include: El Dorado Seaside Suites, Secrets Capri, Dreams Riviera Cancun, Secrets St. James in Jamaica, Beaches Negril, Dreams Palm Beach Punta Cana, and The Hard Rock resort in Cancun.
I see advertisements for free Destination Weddings. Are they really FREE?
The answer is actually yes. Many of the resorts Vacationeeze works with will provide you a free ceremony and limited reception. Each resort has certain requirements such as a minimum number of rooms booked or that you stay in a certain room type, or that you (or your guests) stay a minimum number of nights. Most of the free packages are for symbolic weddings only. Each package typically includes the ceremony, a toast, cake, and a few other special things.
Can Vacationeeze organize activities for our stay?
Yes! That is the fun of a destination wedding. Vacationeeze can organize many different group activities such as a private sailing trip, cooking classes, a spa day, a golf outing, an adventure zip-lining trip, and much more. We can also organize sporting events at the resort for your group. If you have an idea in most places we can help make that dream a reality.
We want to have a reception in the evening. What can you do for us?
Anything you can do at home, we can typically arrange for your destination wedding. If you dream of arriving at your reception in a horse-drawn carriage, we can do that. If you want a barefoot party on the beach with a DJ and special lighting we can handle that. Interested in fireworks on the beach or a bonfire, we can do that also. We can help you customize the menu, hire a photographer, pick your theme and decorations, and select your music to make your event memorable. The cost for events, are typically much less than it would cost you at home.
How far in advance should I book my destination wedding?
For your destination wedding, we suggest that you start to plan 12 to 18 months in advance. We have also had clients book 4 months in advance.
How do I get my wedding gown to the resort?
We do not suggest shipping your gown in advance as there is no way to assure it will make it to the resort. We suggest that you either carry your bridal gown on the plane or you ask your bridal shop to pack it for you in a carry-on or a box. Once you arrive at the resort you will meet with one of the wedding planners and they will work with you to unpack and steam the gown so it looks brand new.
What is the best time of day to have a destination wedding?
Each resort has certain times for the ceremony. As we help you plan we need to think about the time of day and time of year. It is not much fun having a wedding on the beach at 1 pm in the afternoon when it is 100 degrees out. We have to think about the weather in selecting the location.
Do I need to hire a wedding coordinator for my destination wedding?
No! This is part of the service we provide. We will work with you to plan the event and travel arrangements for you and your guests. We will also have you work with one of the coordinators at the resorts that we work with. They can help you with everything from selecting your menus, the location for the ceremony, your flowers, and anything else you can think of.
Ask the Destination Wedding Doctor
Don't see the answer to your question? Just scroll to the comment form below, send us your destination wedding question, and Jack from Vacationeeze will answer you personally.