Evelyn & Izzy planned to have their destination wedding in Puerto Rico in November 2017, but when Hurricane Maria devastated the island, they were forced to adjust their plans. After many months of stressful planning, the couple finally tied the knot in March 2018 at Casa Herdz, a private villa in Aguadilla, Puerto Rico. Evelyn originally had a vision of an enchanted wintery forest but once the venue became an outdoor, seaside event, she had to adjust.
The decor was elegant and classy with a color palette that consisted of white, cream, silver, and grey with a touch of magenta. The one detail Evelyn refused to alter was the use of white peacocks throughout the decor. She wanted something different and eclectic and after researching the meaning of white peacocks she immediately identified with it. The white peacock made an appearance at the ceremony, throughout the reception, and even on one of the most unique cakes I've seen to date. A huge shout out goes to J&R Photography who captured all the details and was gracious enough to share them with us. Enjoy!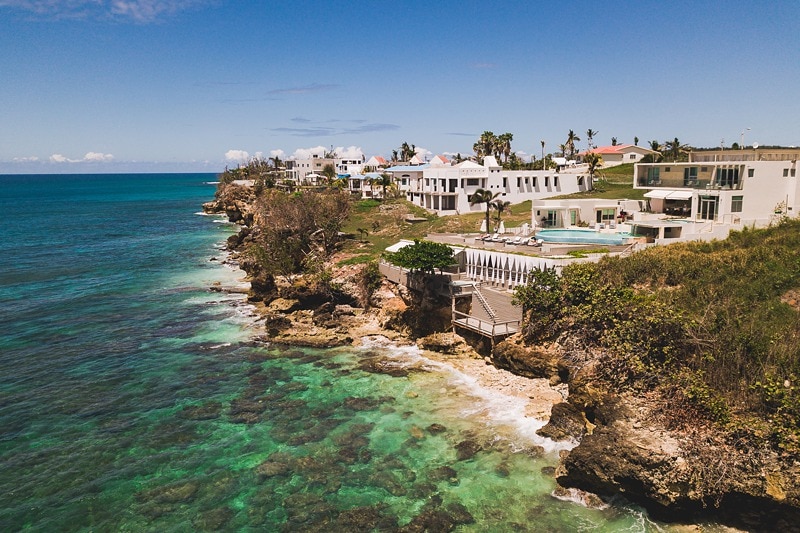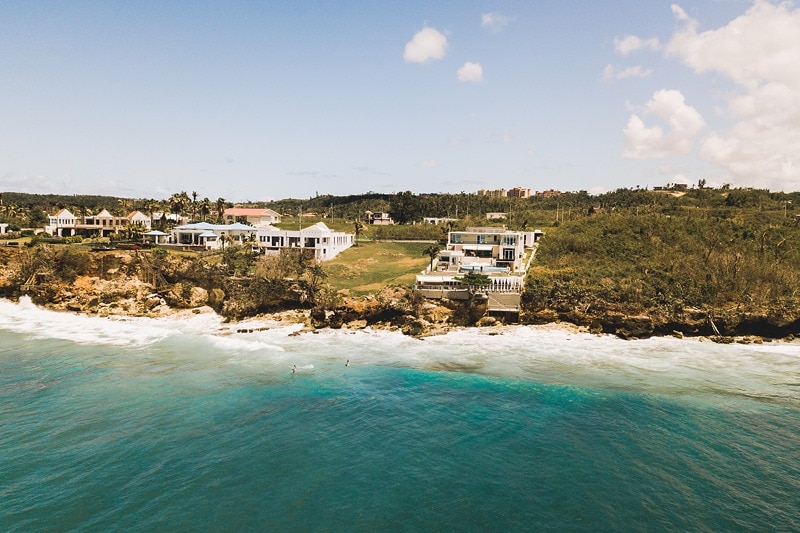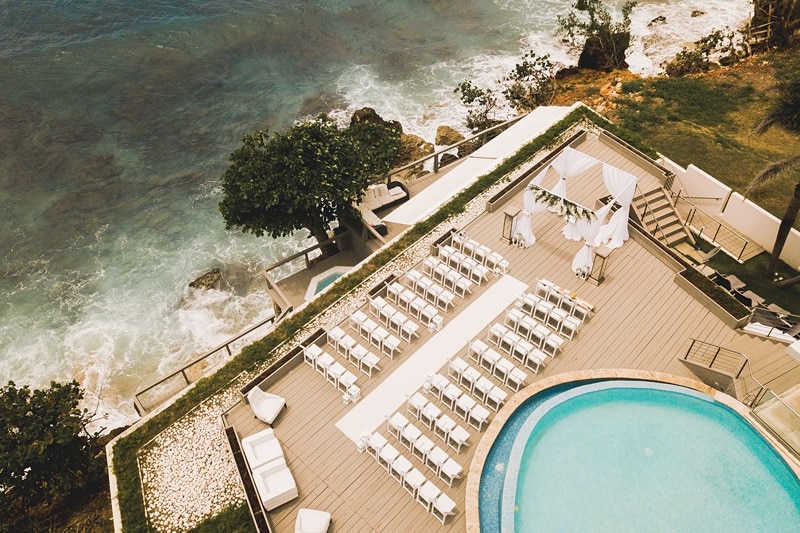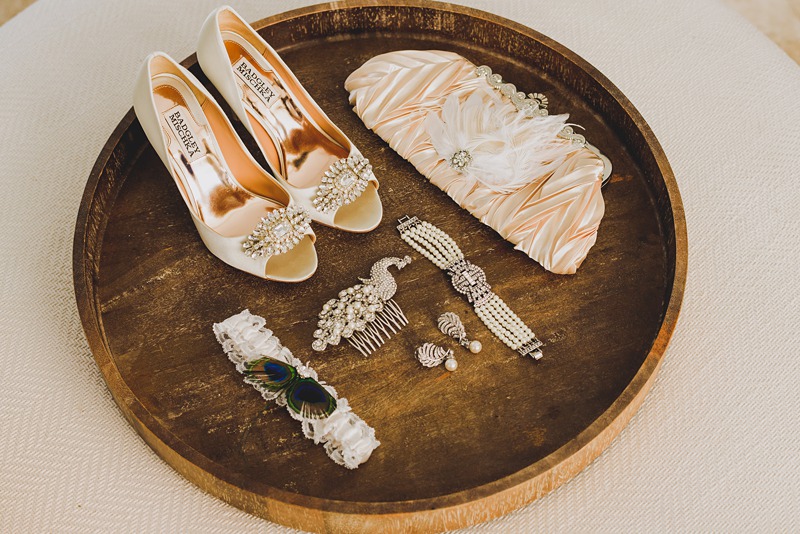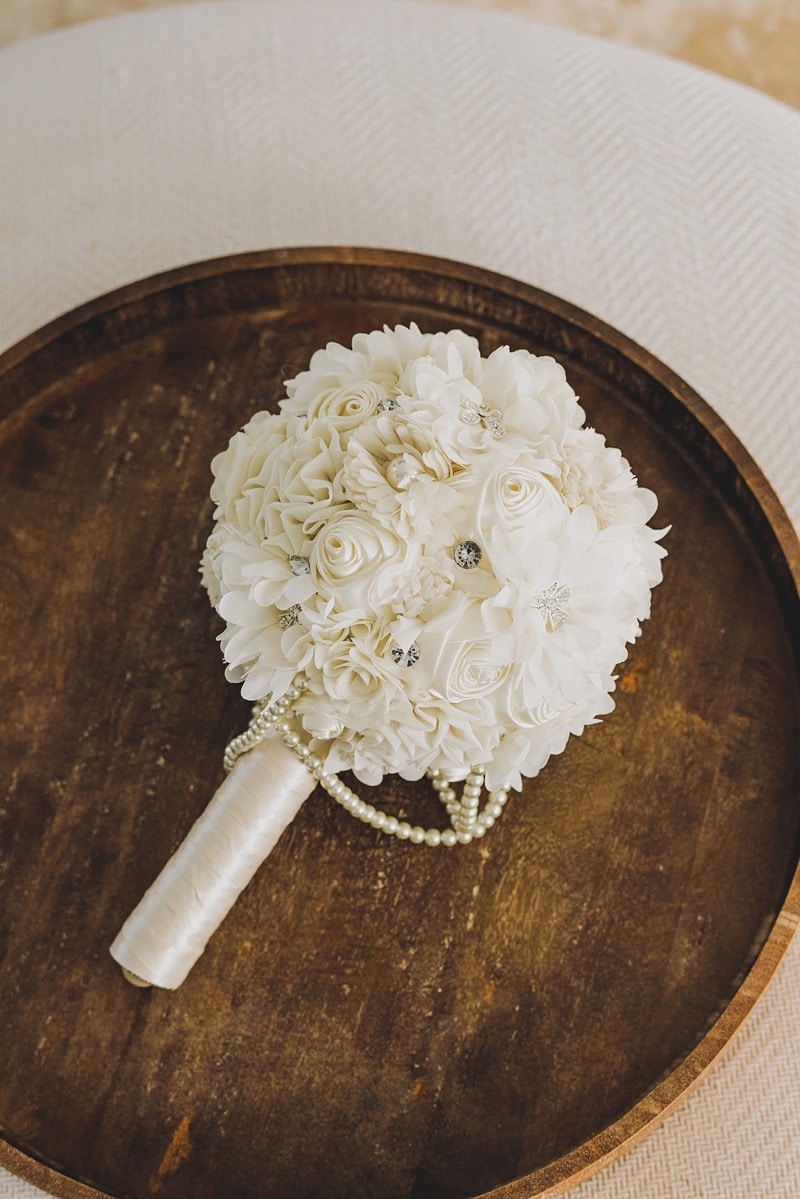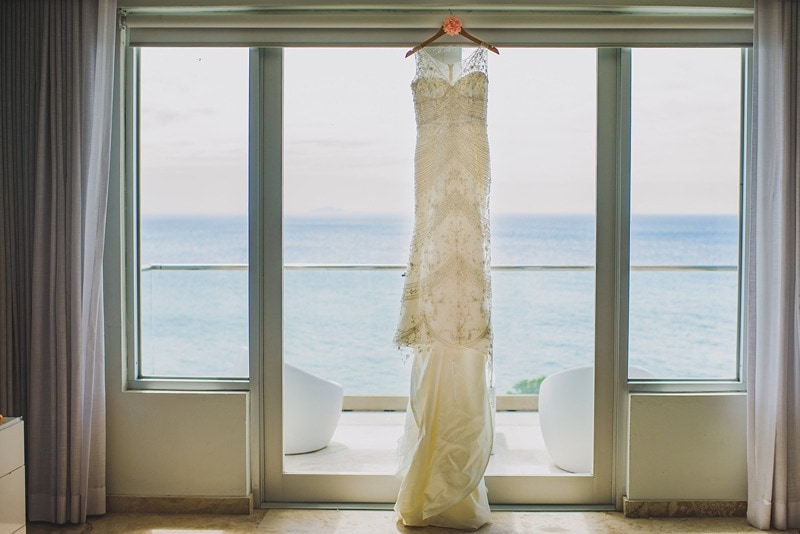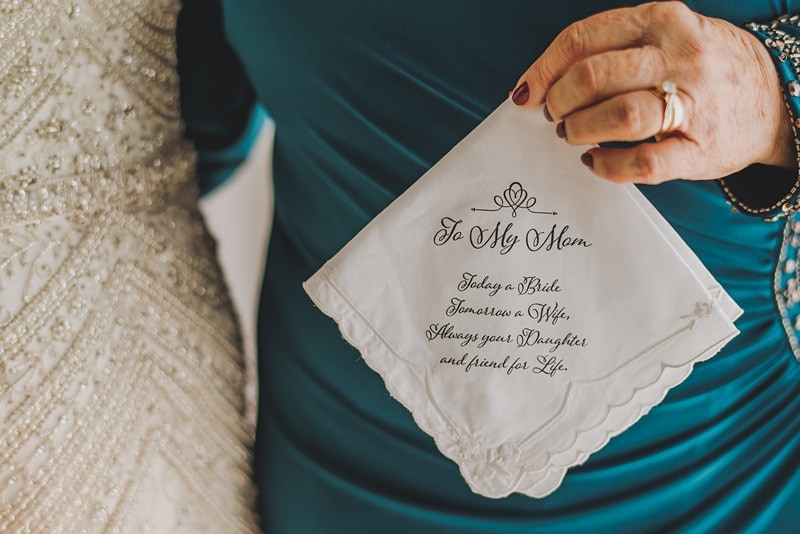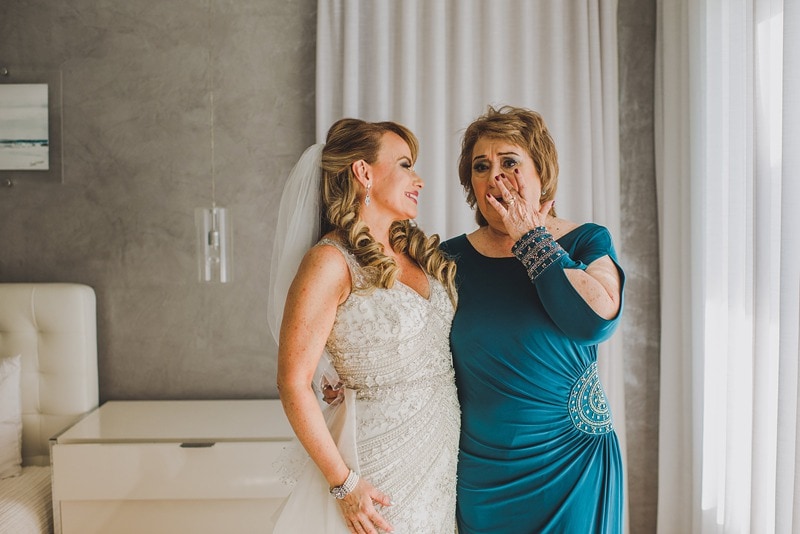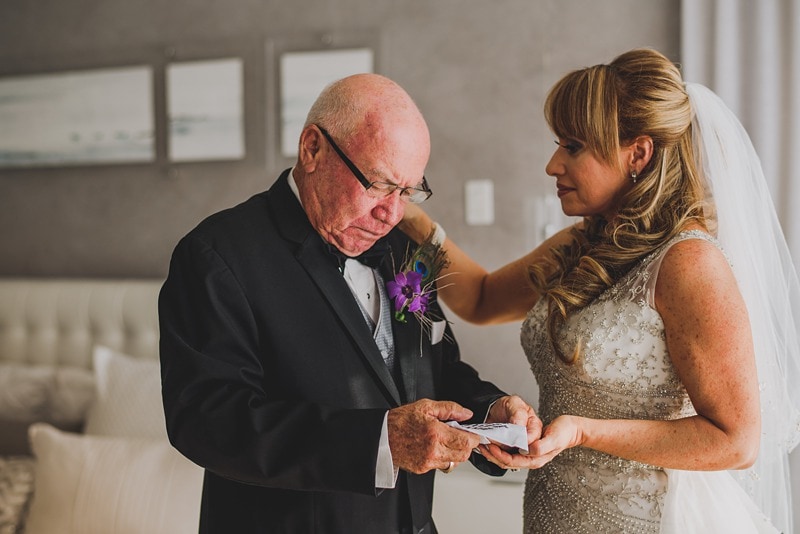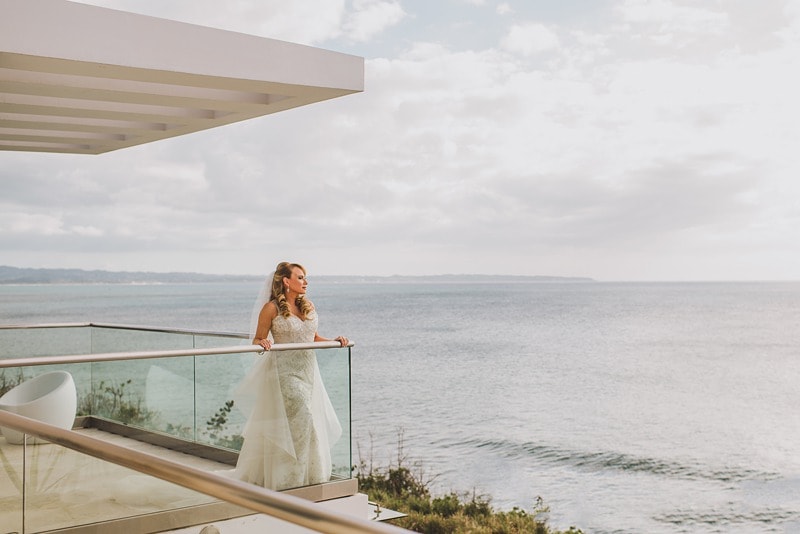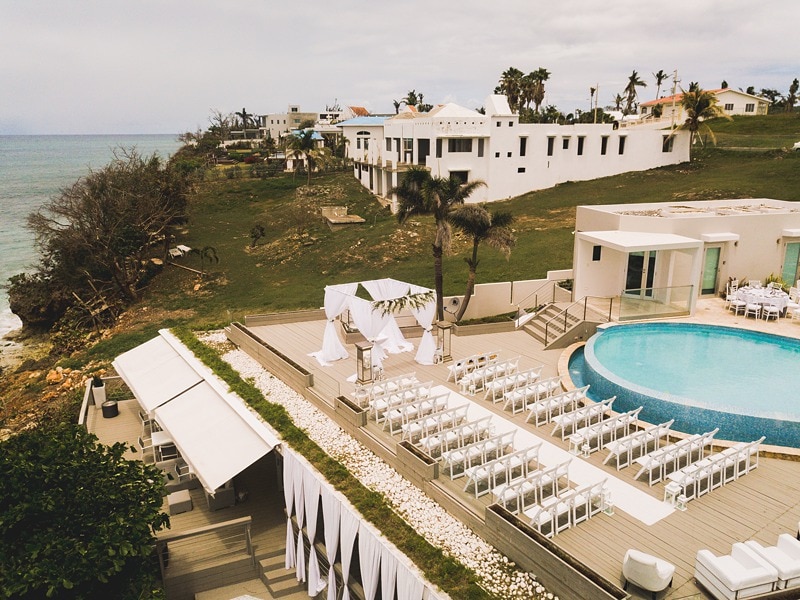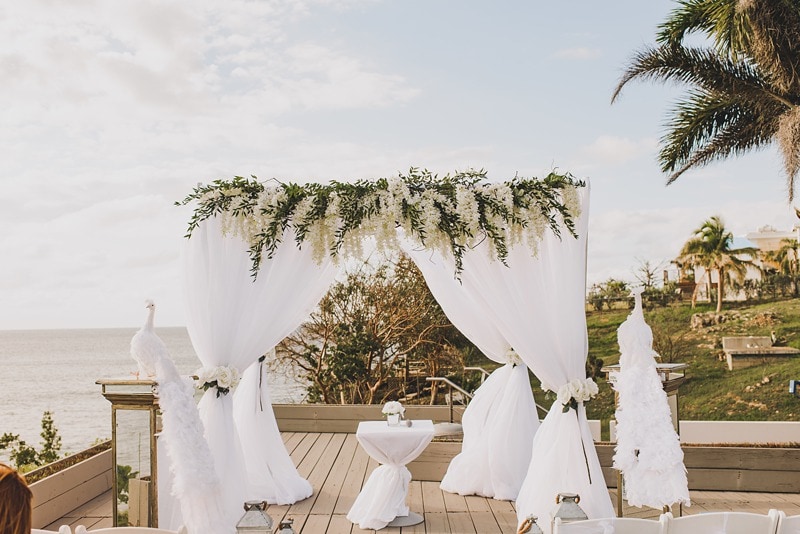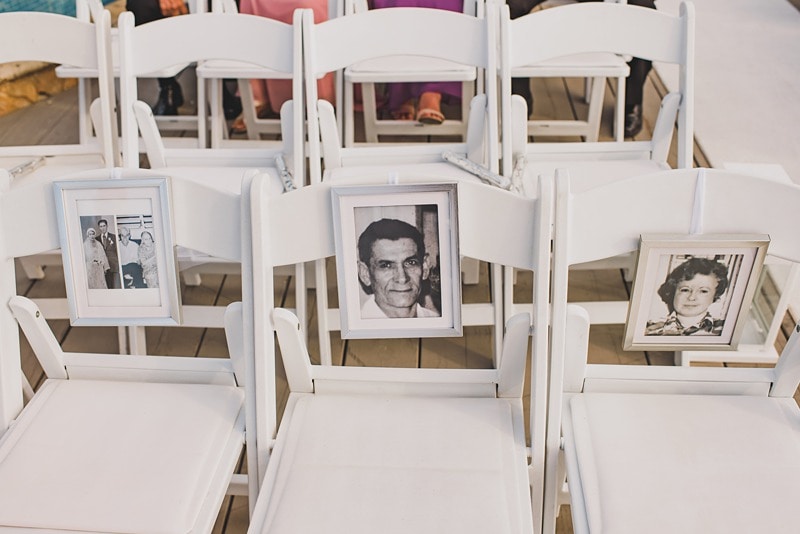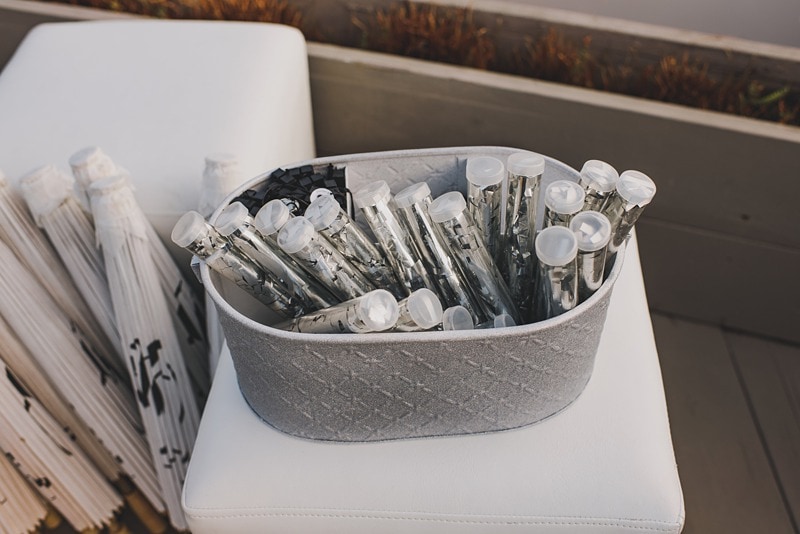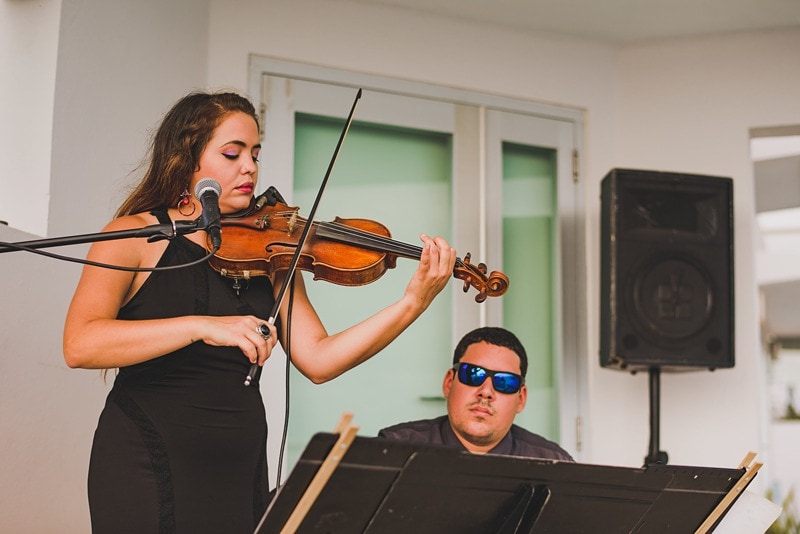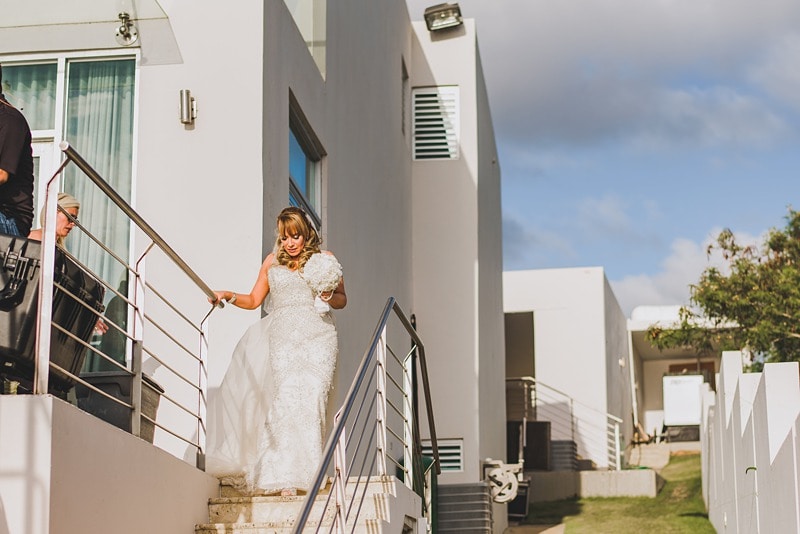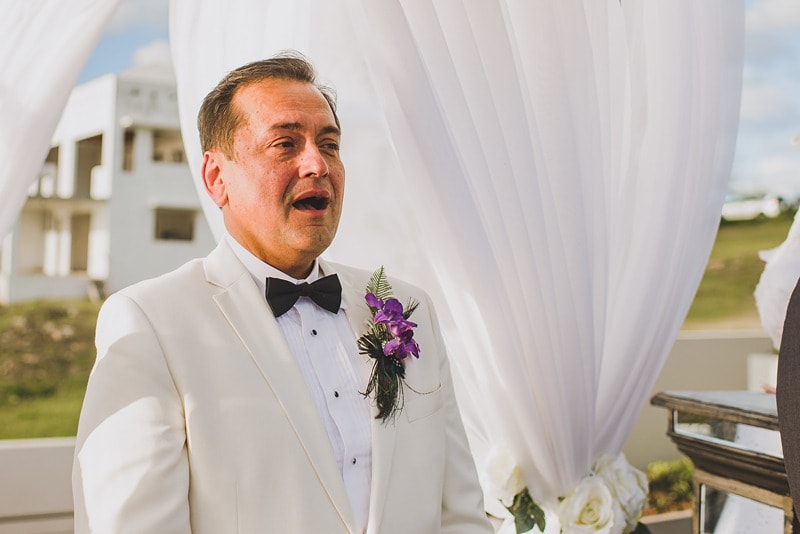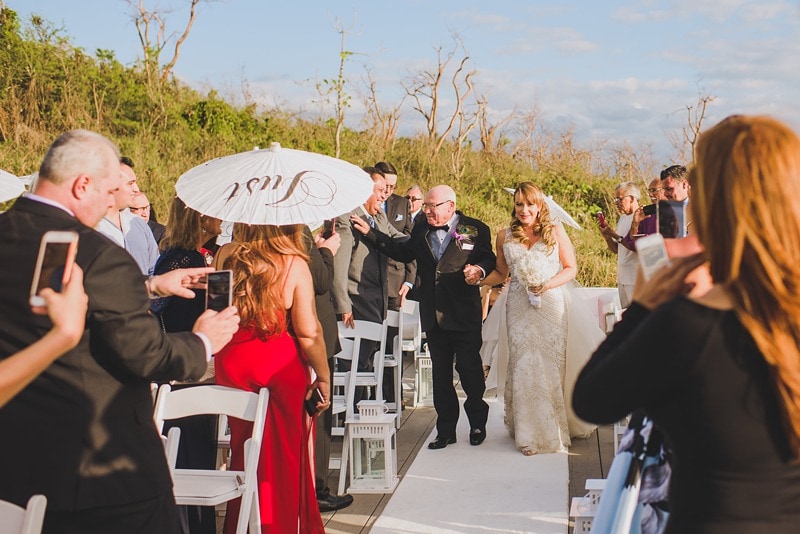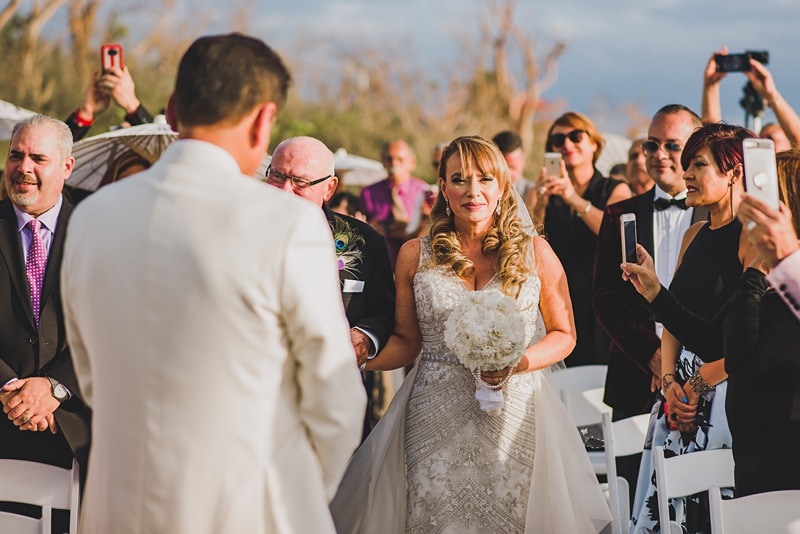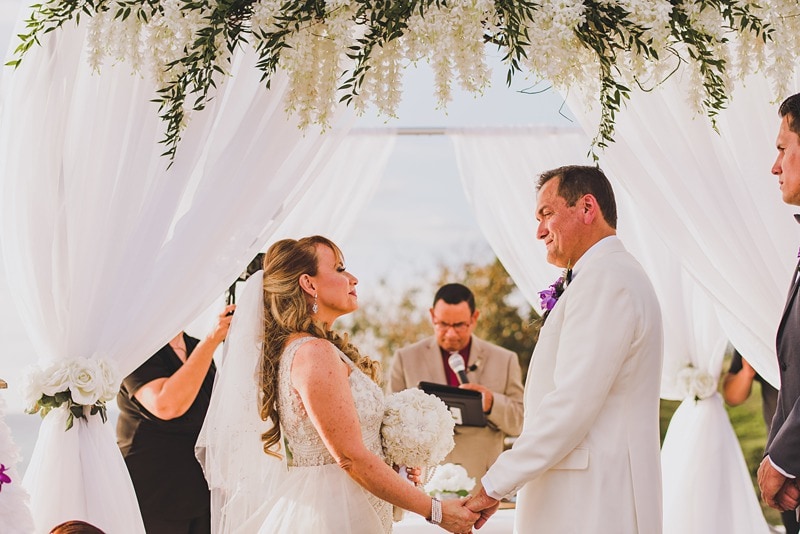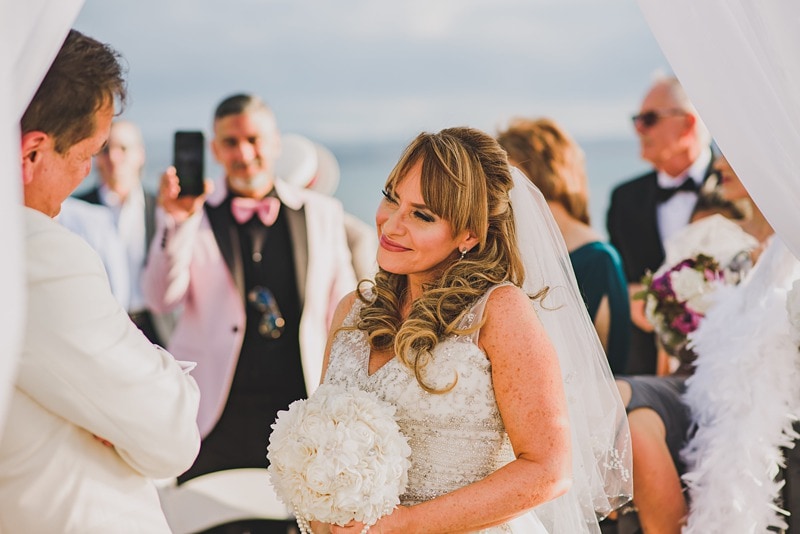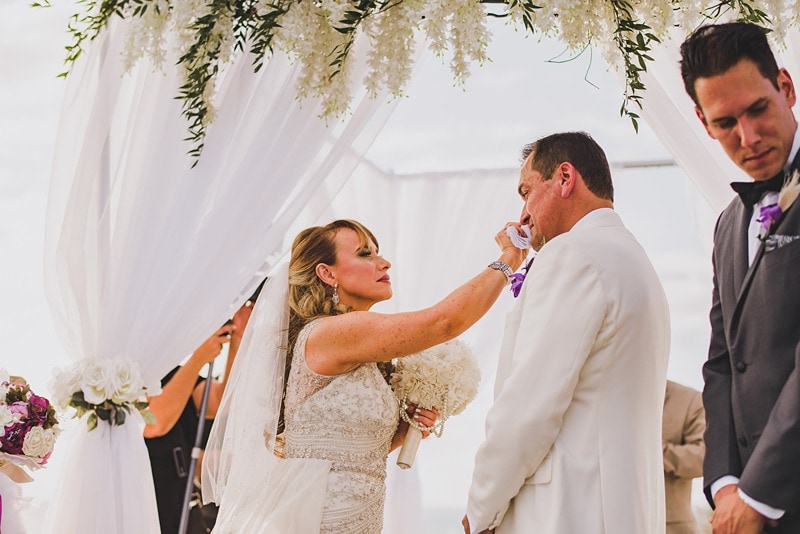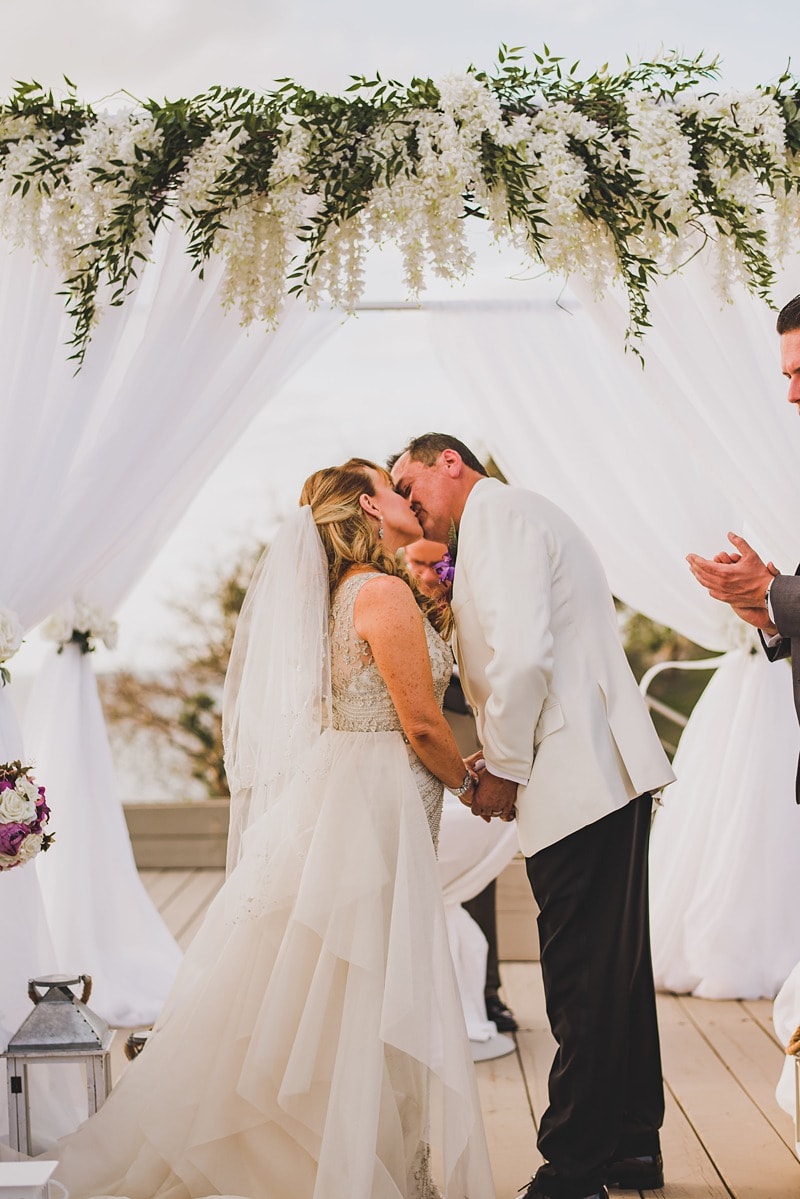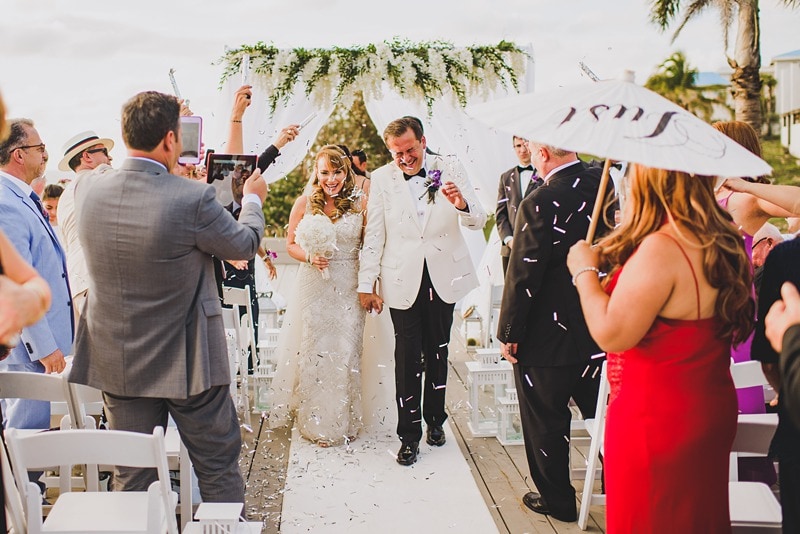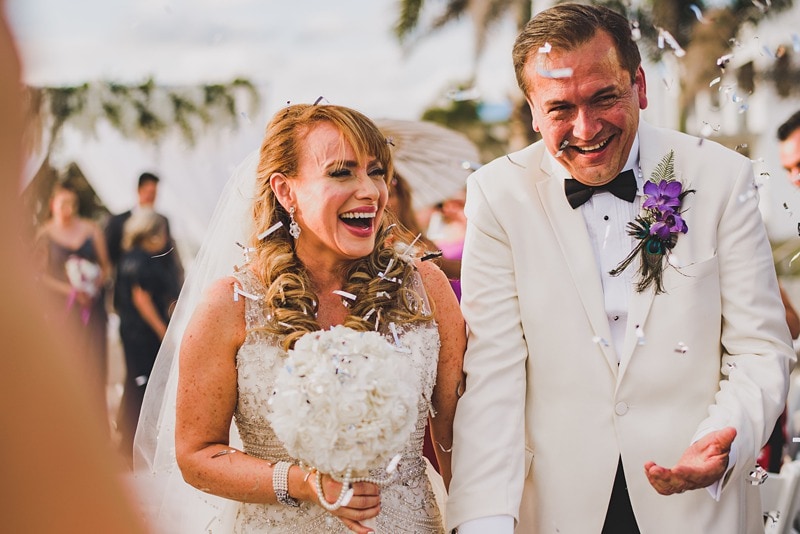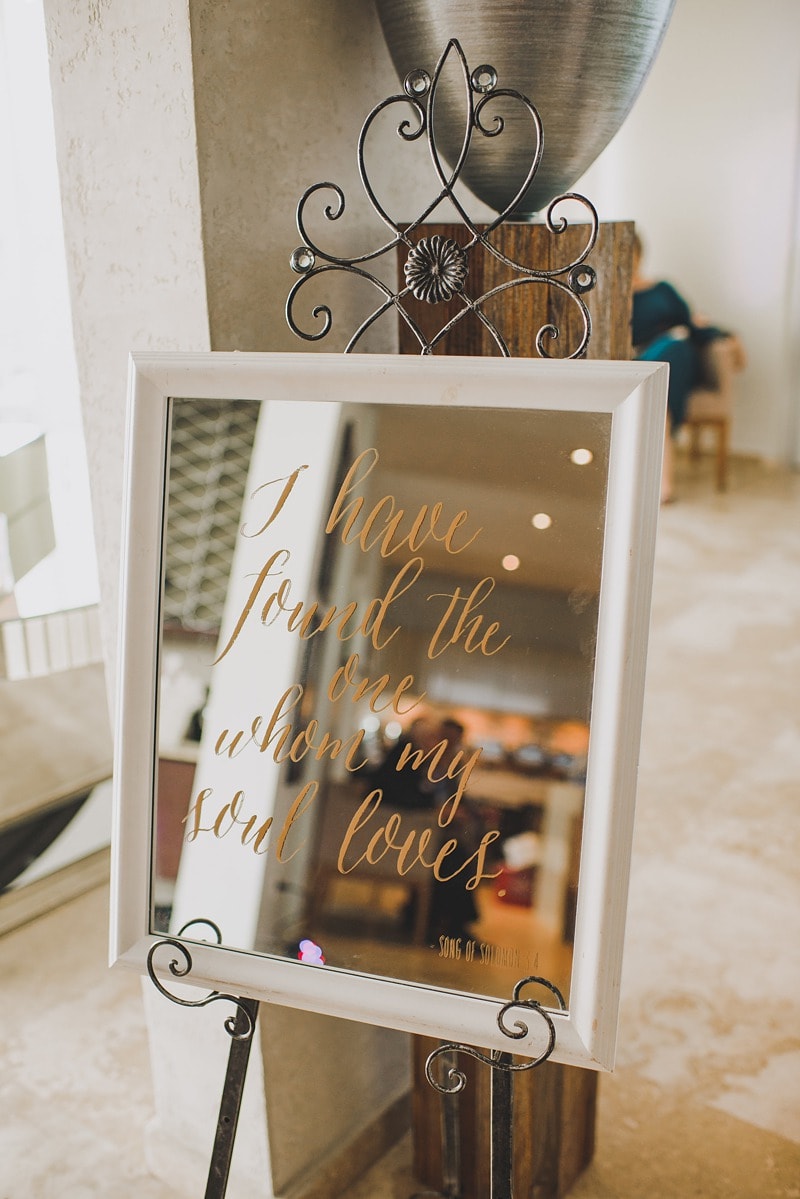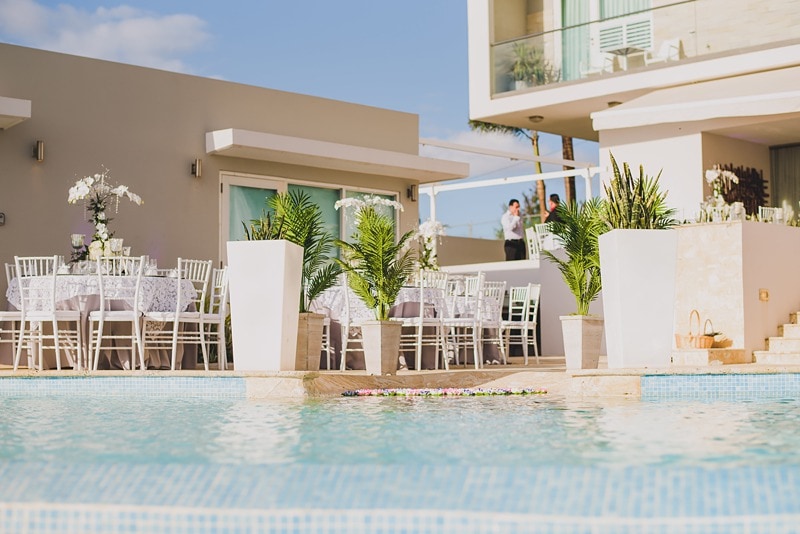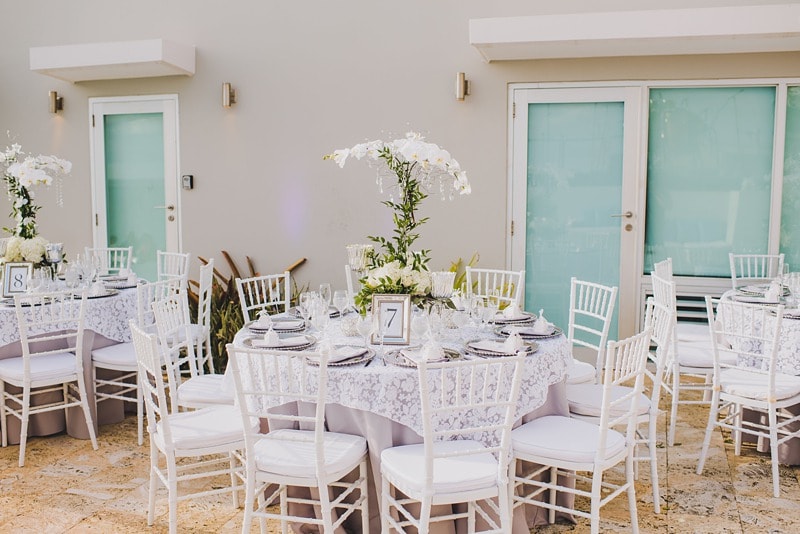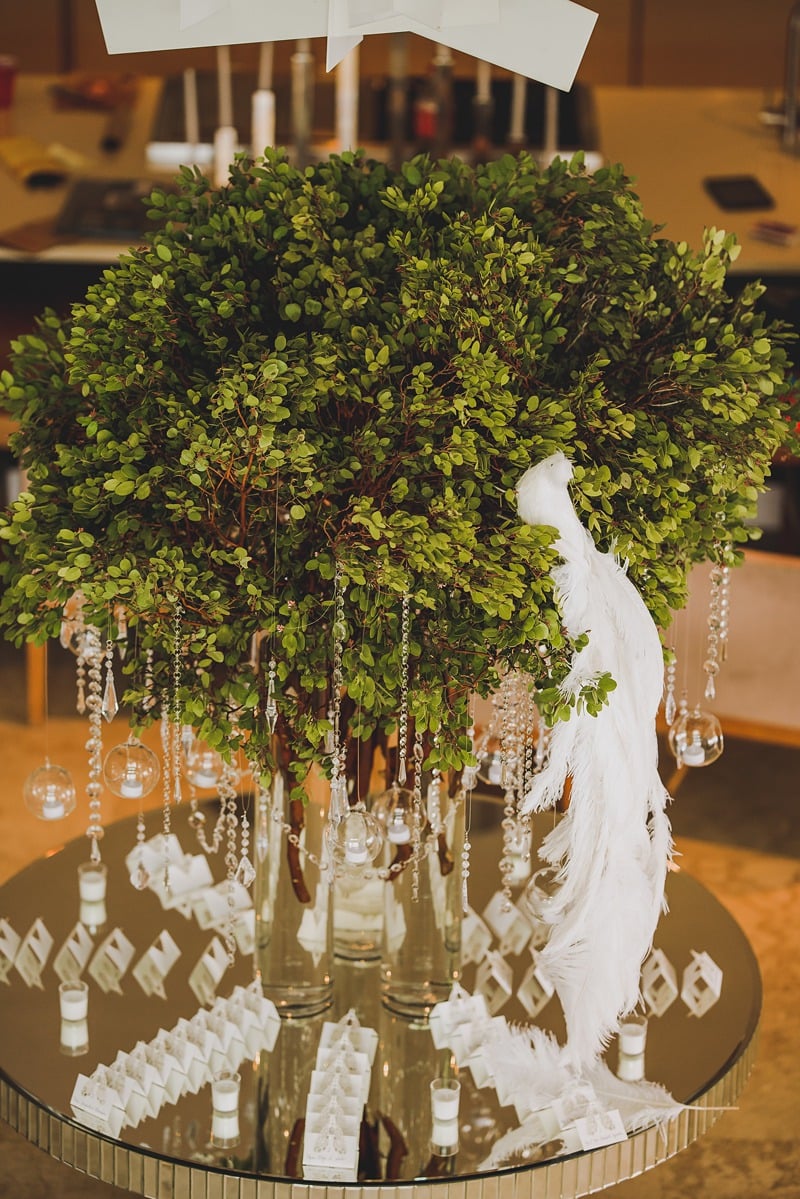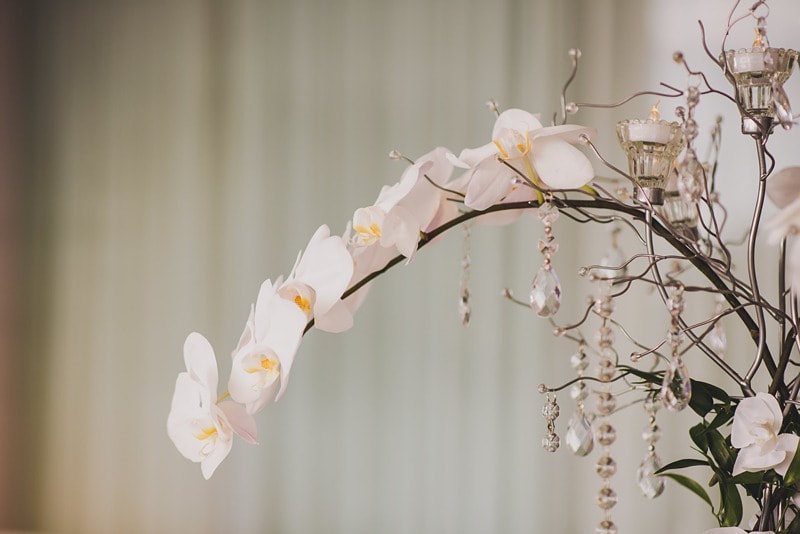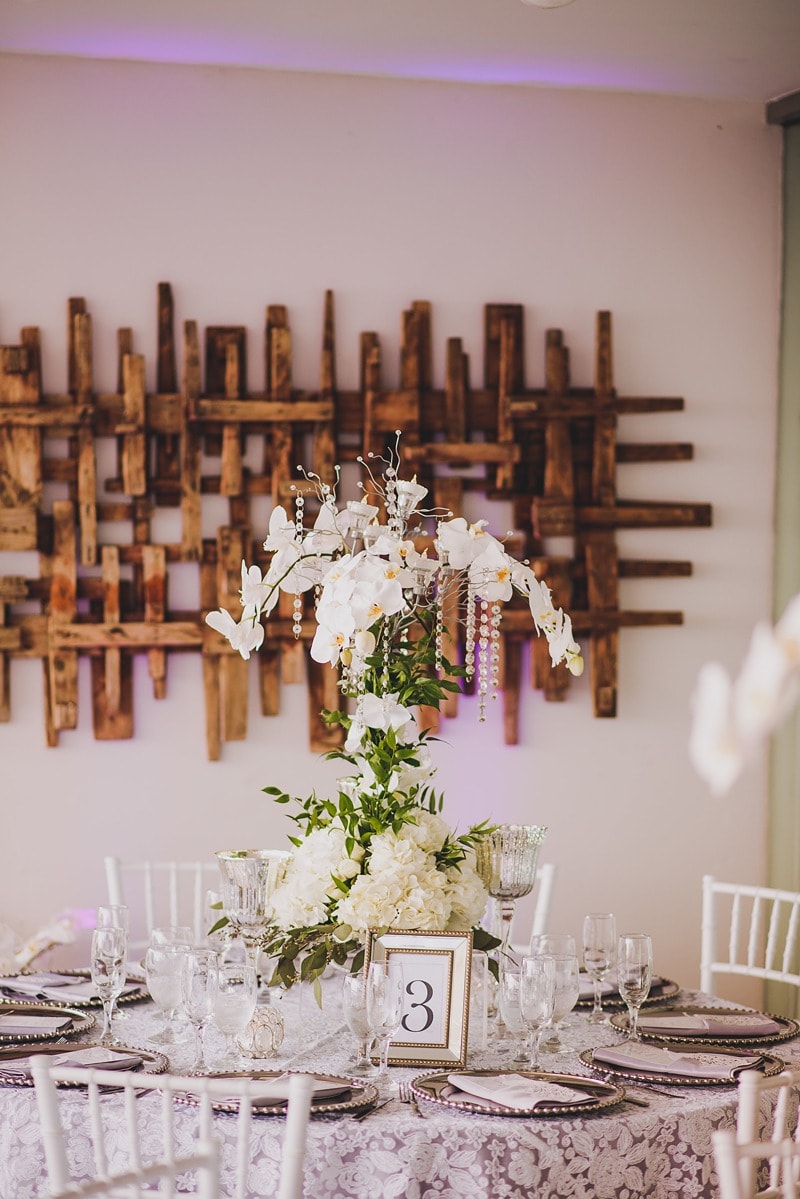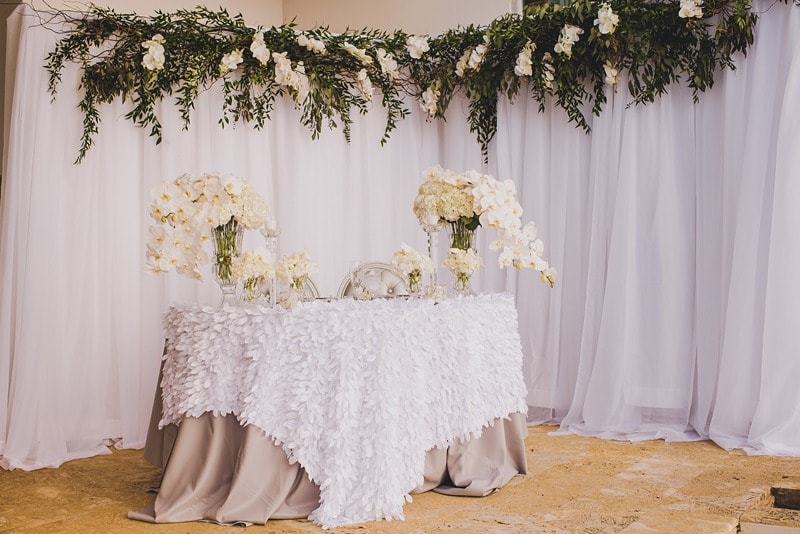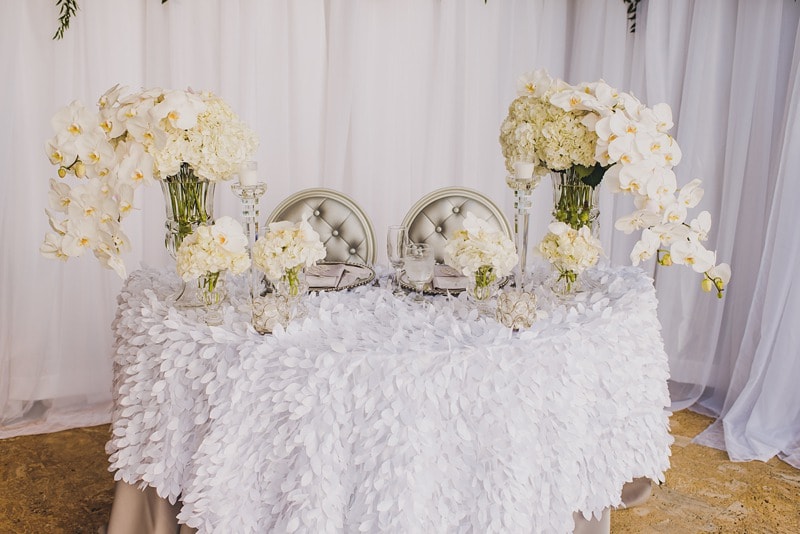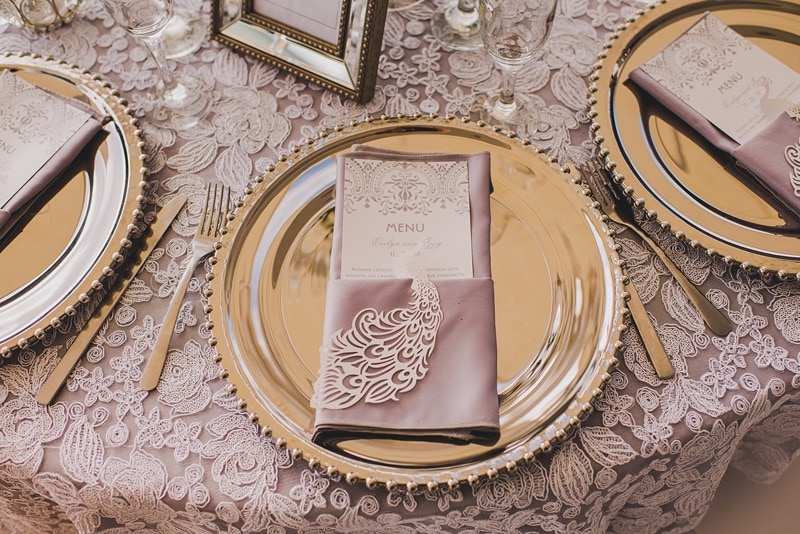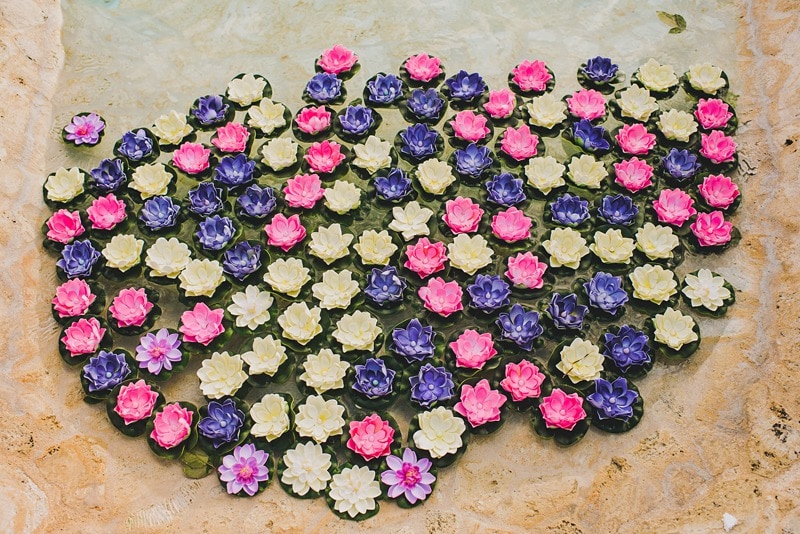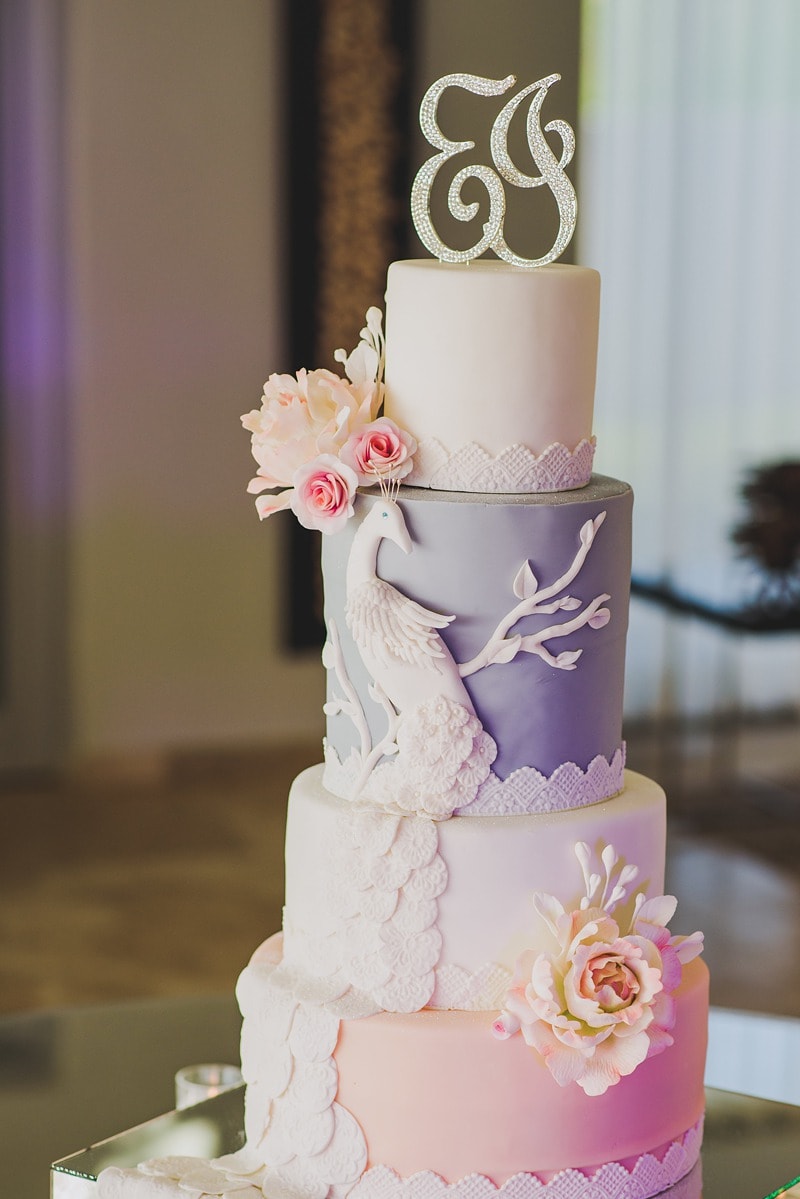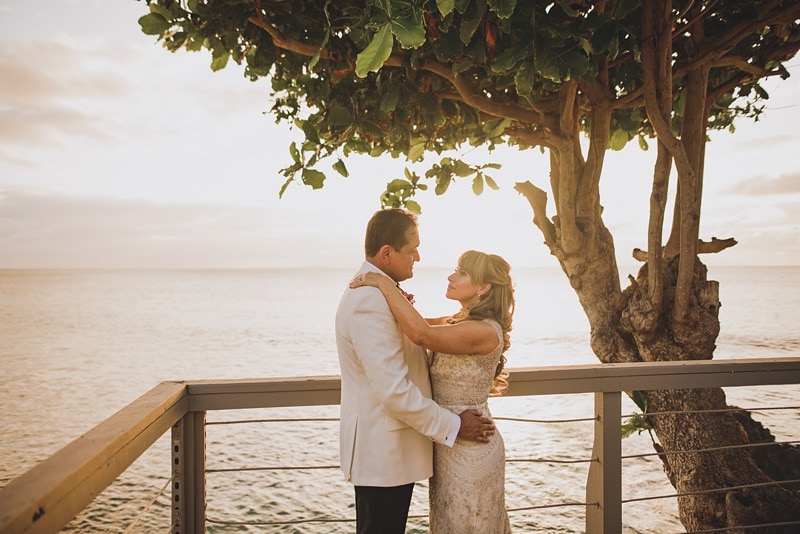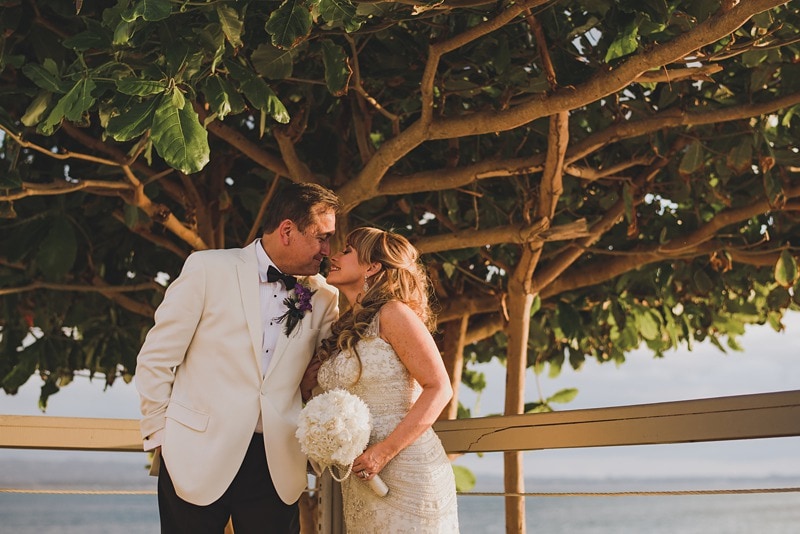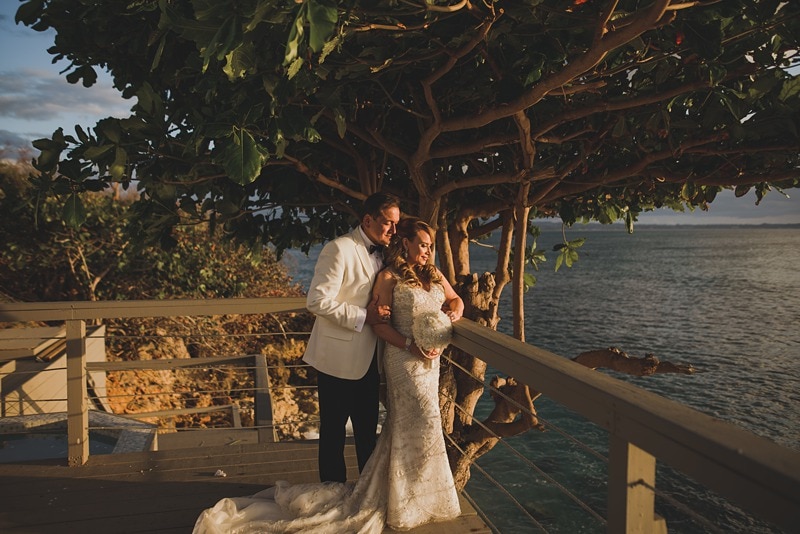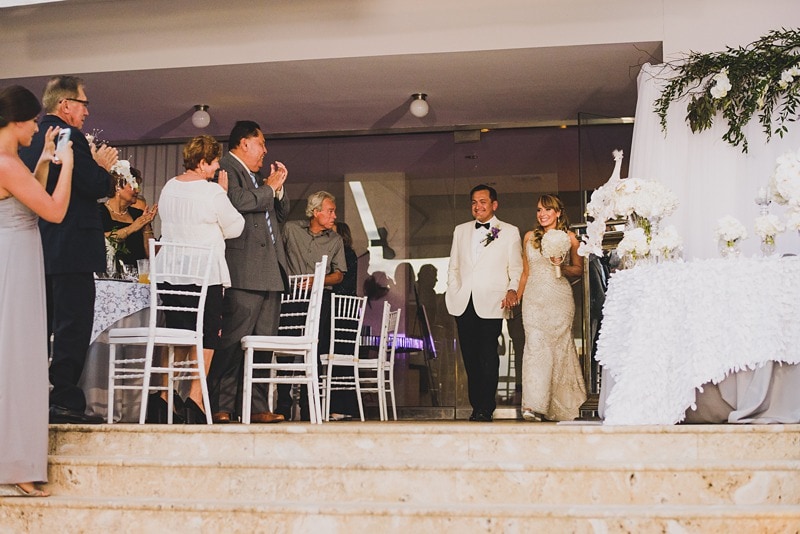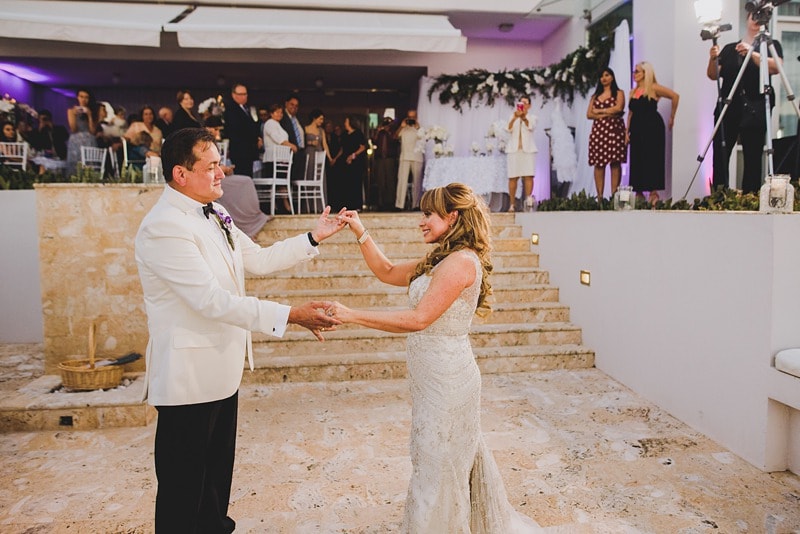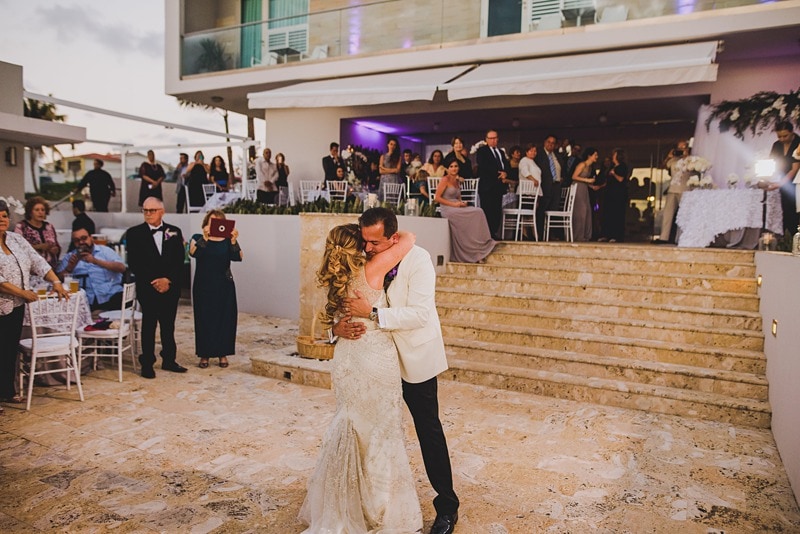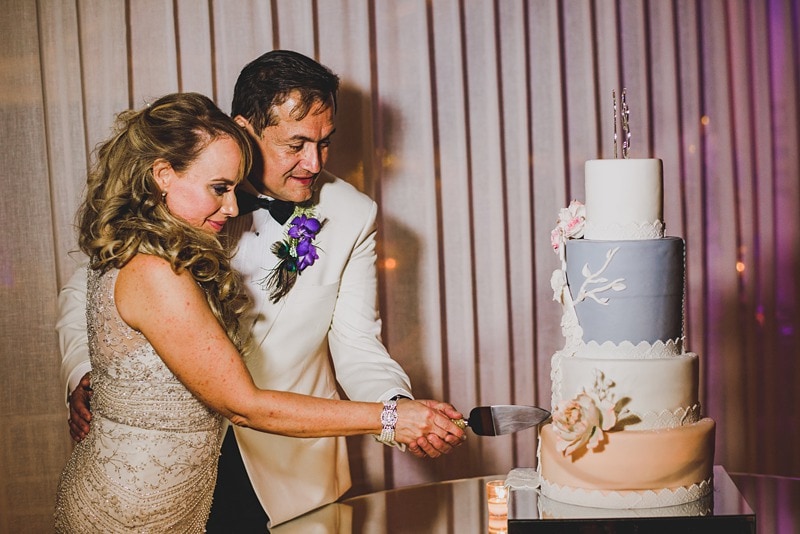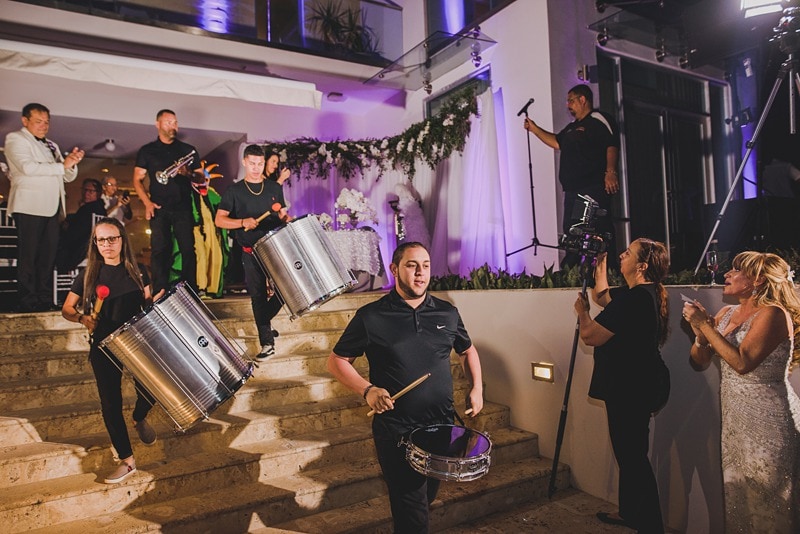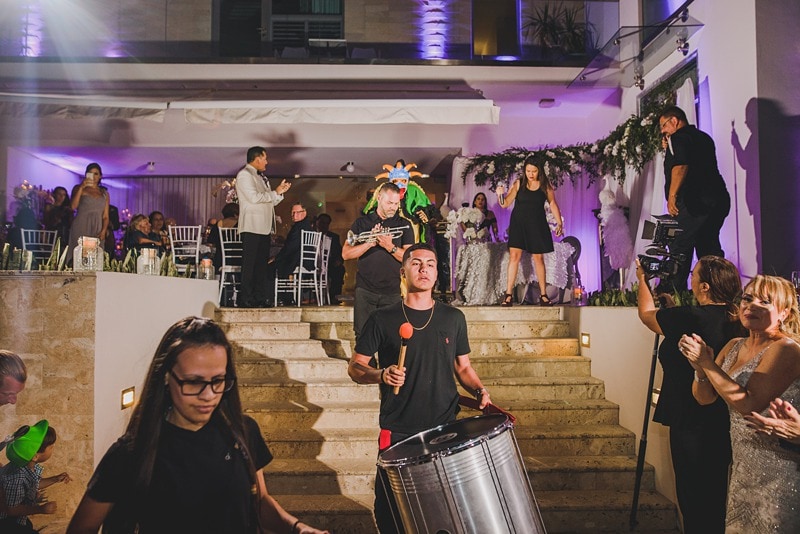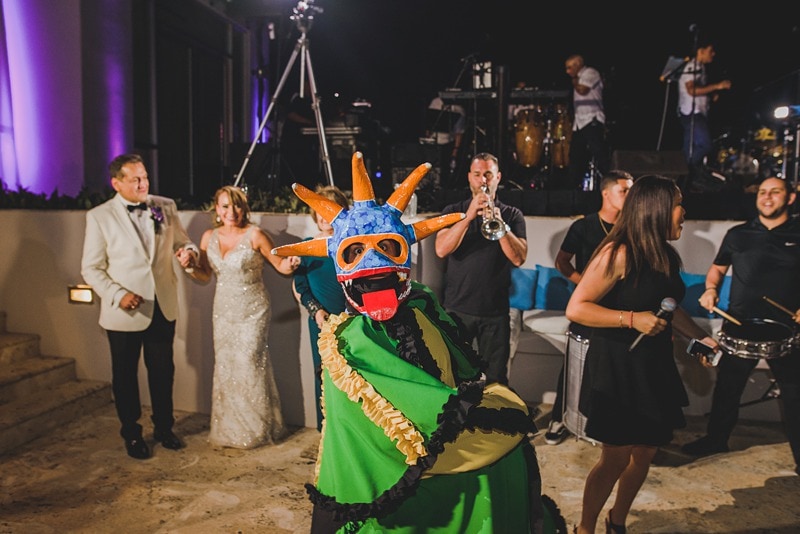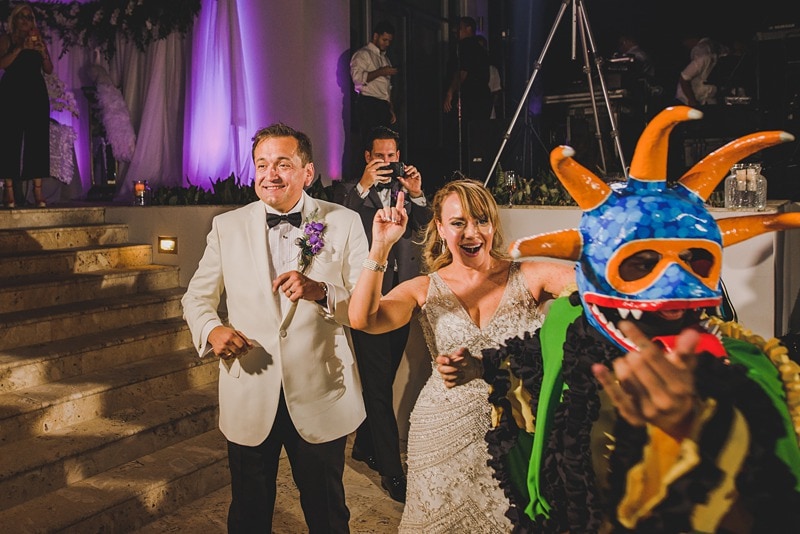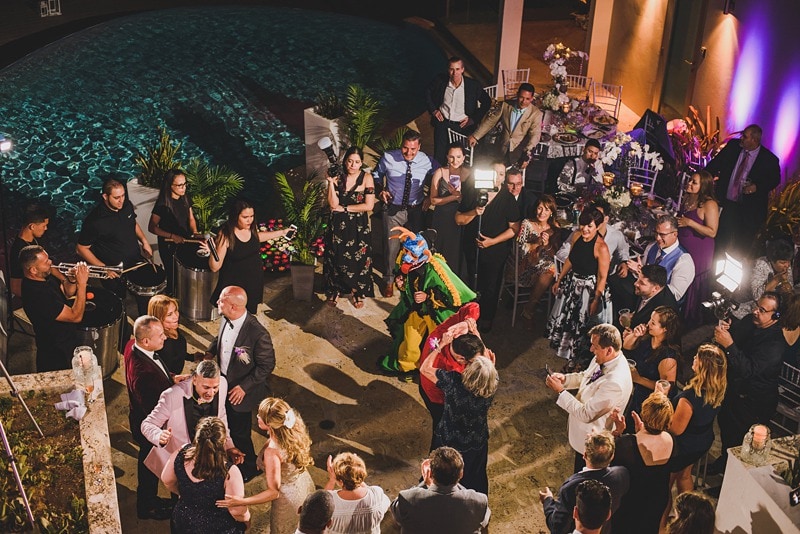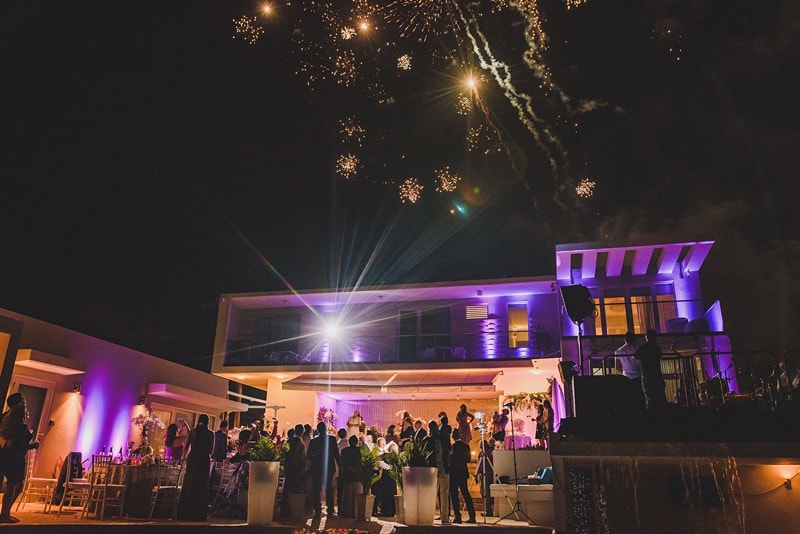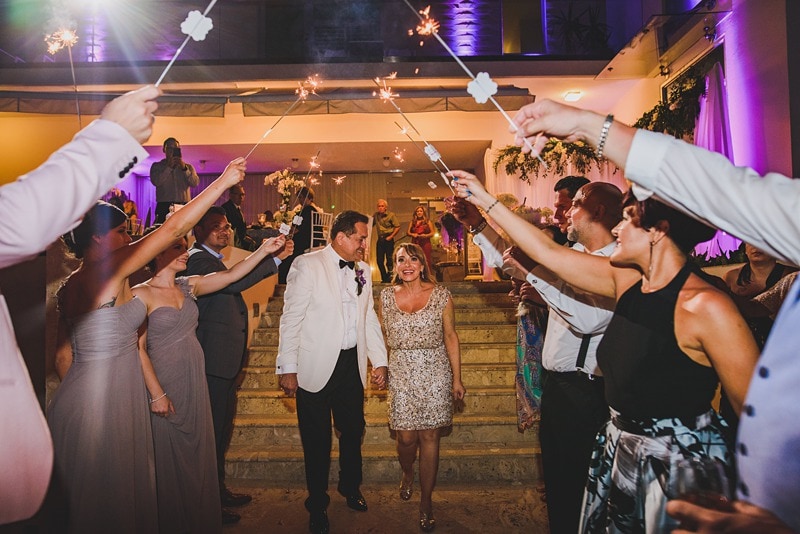 Q&A with the Bride
Why did you choose to have a destination wedding in Aguadilla, Puerto Rico?
We had elderly family members on the Island ( bride Father, groom Mother) whom wouldn't have been able to attend if celebrated on the Mainland. We had another venue in mind when a wedding planner mentioned Casa Herdz. Izzy fell in love with the house and with the idea of having all of his children/grandchildren stay with us before, during and after the wedding day.
How many people attended your destination wedding in Aguadilla?
80
Tell us about your destination wedding theme?
The decor changed a bit once we made the final choice of Casa Herdz. One detail I refused to alter was the central figure of the White Peacock. I've always loved peacocks ( unicorns too if I'm to be totally transparent, lol) but using the colorful palette became too much for me. I desired a more elegant atmosphere ( I was 52 yrs old when I got engaged and 54 by the " I Do" so I had to keep it age appropriate!). And I also wanted something different and eclectic ( like me!). I was very lucky that Izzy liked my ideas and supported me all the way. My centerpieces resembled twig trees but were made of metal.
What was your favorite wedding detail and why?
Our escort card centerpiece. It was a huge tree with crystals and a White Peacock ( of course). Our gorgeous cake ( tasty too) which also featured a white peacock.
Was there any tradition that you skipped?
No bouquet or garter toss.
What was the most memorable thing to happen on your wedding day?
There were actually whales who swam by and saluted us as the ceremony was being performed. We didn't know it at the time but we have it on video. We was also had a Batucada Group ( Afro-Caribbean music) surprise the guests and their reactions were priceless!
What was your favorite part of having a destination wedding?
That our family members who live on the Island were able to attend. And those who made the effort to attend from abroad are STILL raving about it! Lol
What was the biggest challenge in planning your destination wedding in Aguadilla?
Travel planning and THE WEATHER!!! Hurricane Maria really complicated everything but thank God our families and friends who live on the Island made it thru the disaster and to the wedding 4 months later.
What's your advice to other couples planning a destination wedding?
If the possibility of bad weather or a natural disaster exists… get Insurance! We had no idea that existed or we would have gladly spent the extra money. It will save you unnecessary anguish. Trust Us!
Vendors:
Photographer: J&R Photography
Planner: Eleganzza Events
Bridal Gown: Kleinfeld's
Groom's Attire: Dobel
Bridesmaids Attire: Everpretty
Venue: Casa Herdz