Are you planning a destination wedding in 2021 or 2022? Whether you just got engaged, or you had to reschedule your 2020 wedding because of the Covid pandemic, there are many things you need to consider if you're planning to tie the knot in the next year or two. Covid has affected everyone's lives in many different ways! But planning a destination wedding in the midst of a global pandemic is uniquely challenging. I know you're probably full of questions, uncertainty, and a little bit of anxiety. That's why I teamed up with Destination Wedding Travel expert Jack Benoff from Destination Weddings by Vacationeeze, to put together the 10 most important things you need to do if you're planning a destination wedding during the coronavirus pandemic.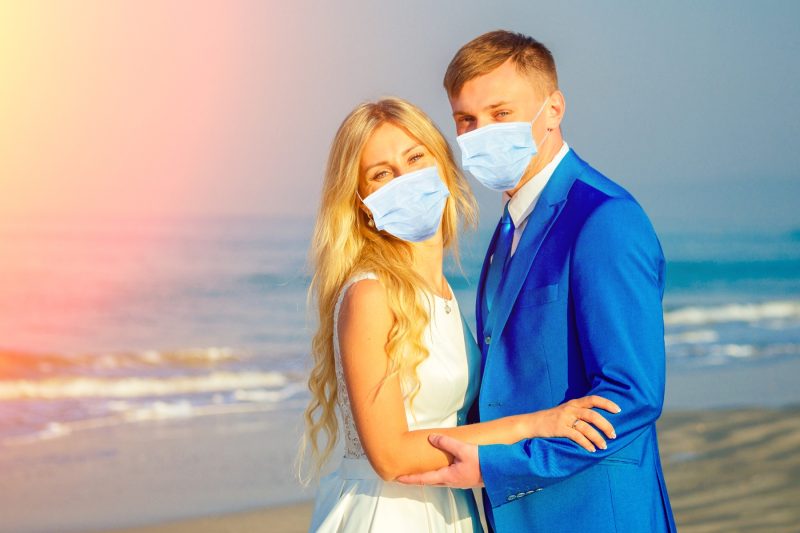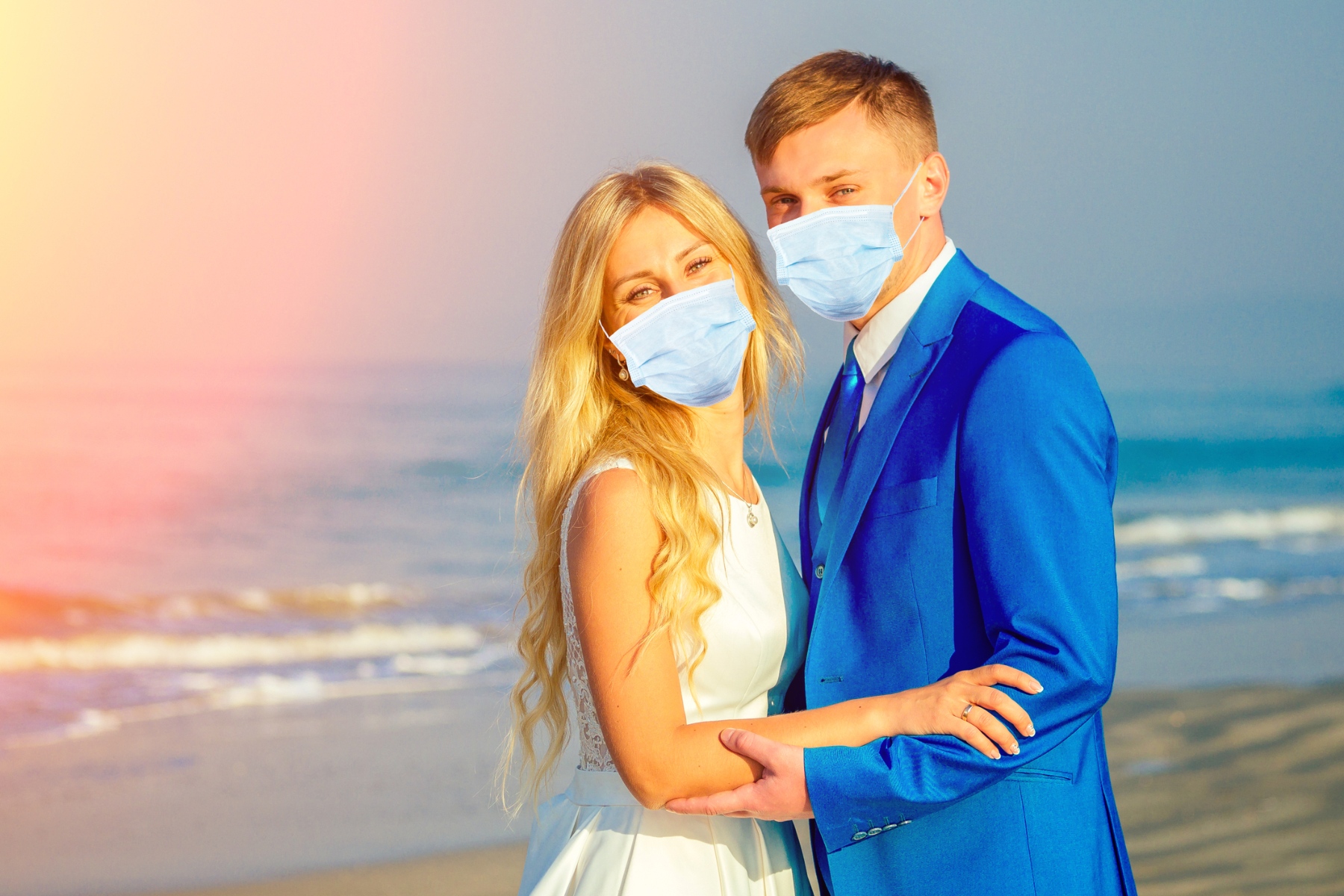 Disclaimer: The information in this post is for general guidance only. Given the changing nature of laws, rules, and regulations, there may be inaccuracies in the information contained in this content as time passes. We are not responsible for any inaccurate or omitted information or for the results obtained from the use of this information.
1. Hire an Experienced Destination Wedding Travel Agent
The first thing you should understand is that Covid rules are always changing. Every destination, venue, and resort has its own set of guidelines. And those rules are constantly evolving. You may think that you can plan a destination wedding on your own. You may truly believe that you don't need a travel agent. But I am here to tell you that if Covid taught us anything, it is that an expert and experienced destination wedding travel professional is an invaluable resource.
During this past year, we have heard about couples and guests who had their wedding canceled and lost their deposits or even their complete payments with no recourse. Most of those couples were either going the DIY route or working with a part-time or inexperienced travel agent who did not specialize in destination weddings. Considering that most high-quality destination wedding travel agents don't charge a fee for their services, there's no reason to not hire one to help you navigate this complicated process.
Check out this post to learn more about how destination wedding travel agents work.
2. Be Realistic About Your Guest List
Take a close look at your guest list and think about their health and if they would be willing to travel during covid. If you are inviting older guests, there is a higher likelihood that they might not want to travel. Also, if you have a lot of guests who are in the military, work in health care, or are first responders they might not be allowed to travel by their employers, or they might be required to quarantine for 2 weeks upon their return. Some guests may have lost their jobs and could be struggling financially.
Once you carefully evaluate your guest list, you will have a better estimate of those who are more or less likely to attend. Having a realistic headcount will impact your budget and almost every other planning decision you make.
3. Understand Your Wedding Destination's Travel Guidelines
Destinations around the world have been updating their travel restrictions on a daily basis. Some locations might want you to quarantine upon arrival. Other locations might not accept guests from certain U.S. states as the number of cases from that state increase. Some destinations might require a negative covid test prior to departing your home.
But there are some destinations such as Mexico that are not currently requiring any documentation to enter the country other than the completion of a health questionnaire upon arrival.
United Airlines and American Airlines are now experimenting with rapid testing at the airport prior to flying from the USA.
It is important to understand the guidelines for your specific travel destination since there are no universal rules.
4. Be Flexible About Your Wedding Date
When the world shut down in early 2020, many couples moved their weddings to the same date in 2021. This means that most venues/resorts are already booked for Friday, Saturday, and Sunday weddings between February – August of 2021. By the same token, most vendors are also booked. Many resorts are offering mid-week wedding dates as options. If your heart is set on a 2021 wedding, you should be flexible with your date but also make sure you discuss all the little details such as the time and venue. "Before a client accepts these alternatives they need to review the times the resort is offering and the venue. As an example, a resort offered us an 11 am time on the beach for a client for a June wedding. Typically the beach is very busy at 11 am plus it is very hot", said Jack Benoff of Vacationeeze.
5. Book Your Flight Directly with the Airline
If you do a quick online search for airline flights, you may be pleasantly surprised by what you find. Airfares to locations such as Cancun, Montego Bay, Punta Cana, and Cabo are much lower now than they've been in the past few years. But what may not be so obvious is that the number of flights have also been reduced significantly. While in the past, you might've had many non-stop flight options from your home airport, you might now have to settle for a connecting flight.
If you are planning a wedding in late 2021 or 2022, as covid cases hopefully start decreasing, travel experts expect more people to travel and airlines to increase the number of flights. If you plan to book early in order to snag the current deals, Jack of Destination Weddings by Vacationeeze suggests that you book directly with the airline so that if they later offer a non-stop flight, you'll have a better chance of changing with limited change fees.
6. Choose the Right Venue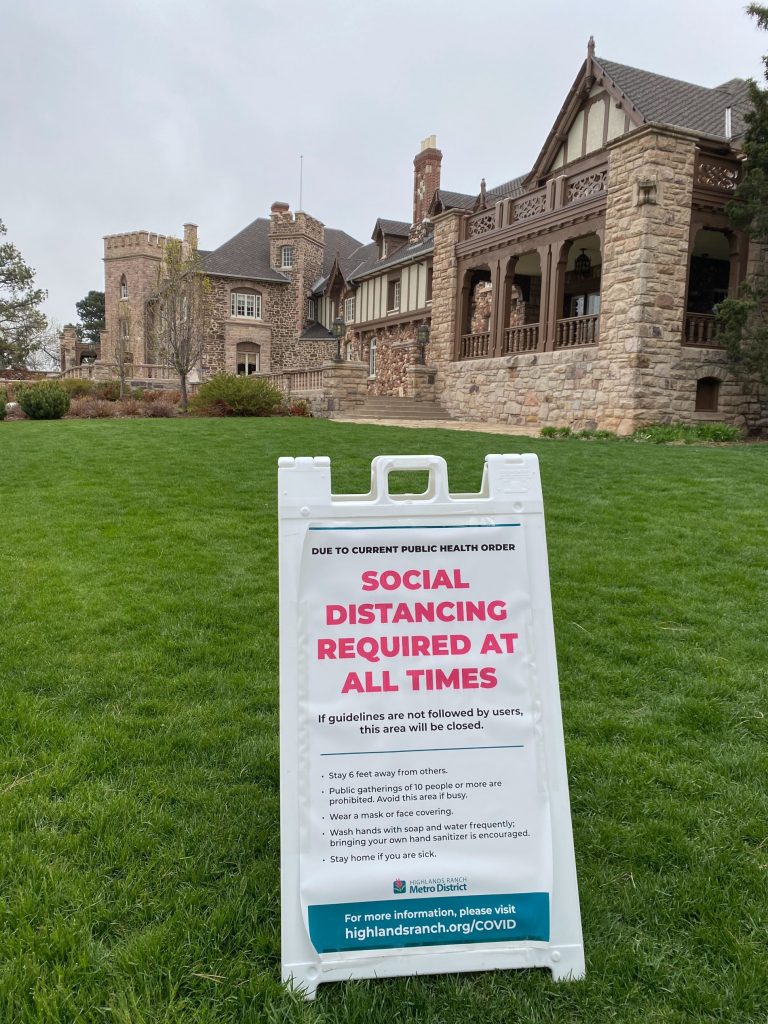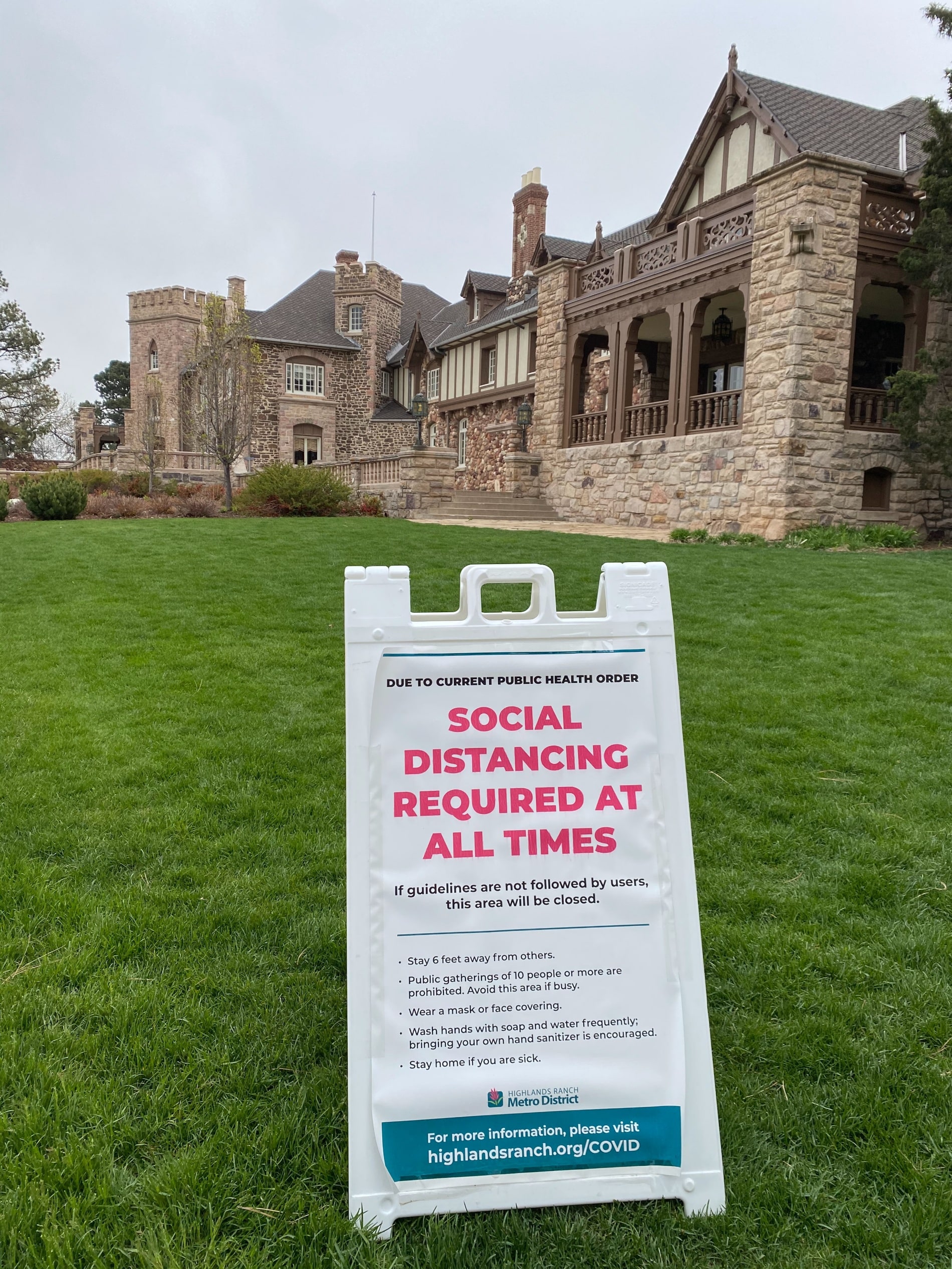 Many of the all-inclusive resorts in tropical destinations have worked with third-party companies to create a covid strategy for their staff and guests. Some of the resort companies that Jack Benoff suggests working with due to their detailed COVID precautions include:
Palace Resorts
Dreams Resorts
Secrets Resorts
Royalton Resorts
Le Blanc Resorts
Hard Rock Resorts
Now Resorts
Generations Resorts
Azul Resorts
El Dorado Resorts
Hyatt Ziva
Zilara Resorts
International brands such as Marriott, Hilton, Hyatt, and Fairmont.
Typically these resorts are taking the following safety measures:
Testing of staff each day they report to work
Staff in personal protective equipment
Social distancing in public places
Social distancing of chairs around the pool and on the beach
QR codes for menus
Increased room service offering
Increased cleaning of rooms and public areas
Extra spacing for wedding events
7. Carefully Review the Resort Contracts
As more and more resorts reopen, they are offering different 'Terms and Conditions' in the wedding contracts for you and your guests. Within the Terms, you and your travel professional should carefully review the Attrition and Reduction and Cancellation Terms. This will help you better understand what your options are if COVID cases become worse and you decide to reschedule your wedding. Jack produced this video on rooms contracts which you might find interesting.
8. Get Travel Insurance
Make sure the travel professional you are working with is offering travel insurance to your guests. It is important that the insurance offers a Cancel for Any Reason clause. This will allow your guests to cancel up to the day of the event and still get a refund even if their reason for canceling is simply that they don't feel comfortable traveling.
9. Make Sure You Apply for Passports Early
Like everything else, passport processing times have been impacted by Covid-19. If you or any of your guests need to apply for a new passport or renew your passport, you should do it as soon as possible. The earlier you apply, the better. As of November 3, 2020, The U.S. Department of State reports that you can expect to receive a passport 10-12 weeks after you apply for routine services, or 4-6 weeks if you apply for expedited service for an additional rush fee.
You should also keep in mind that at the time we published this post, they are only accepting applications via mail and limiting in-person appointments to people traveling within 3 days due to a life or death emergency.
As we've mentioned before, everything is fluid nowadays and can easily change if Covid cases surge again. That's why we suggest that you apply for your passports early and encourage your guests to do the same.
10. Be prepared for Increased Airport/Airline Safety Protocols
Once you've booked the venue, flights, and have your passports in hand, you'll be on your way to the airport where you might be required to wear a mask covering your nose and mouth. You should be prepared to wear the mask throughout the entire flight except when you are eating.
Jack suggests bringing your own wipes to assure your seat is clean. Many airlines will provide you a kit upon boarding.
Check out this short video documenting Jack Benoff's recent trip to Mexico in October.
As you can see there are many things to take into consideration when planning your destination wedding during the COVID pandemic. Working with an experienced travel professional who is aware of the changing rules is very important and will help you plan a stress-free and enjoyable destination wedding for you and your guests.
Video with Tips to Help You Plan a Destination Wedding in 2021 or 2022
Jack from Vacationeeze recently published a video with all of this information and some more tips. Make sure you check it out!
How to Contact Jack at Destination Weddings by Vacationeeze
Do you have more questions about booking your destination wedding travel? You can use the form below to contact Jack Benoff, President of the award-winning travel agency, Destination Weddings by Vacationeeze. When you fill out this form, Jack will respond to you directly.
Pin for Later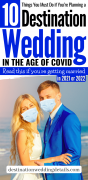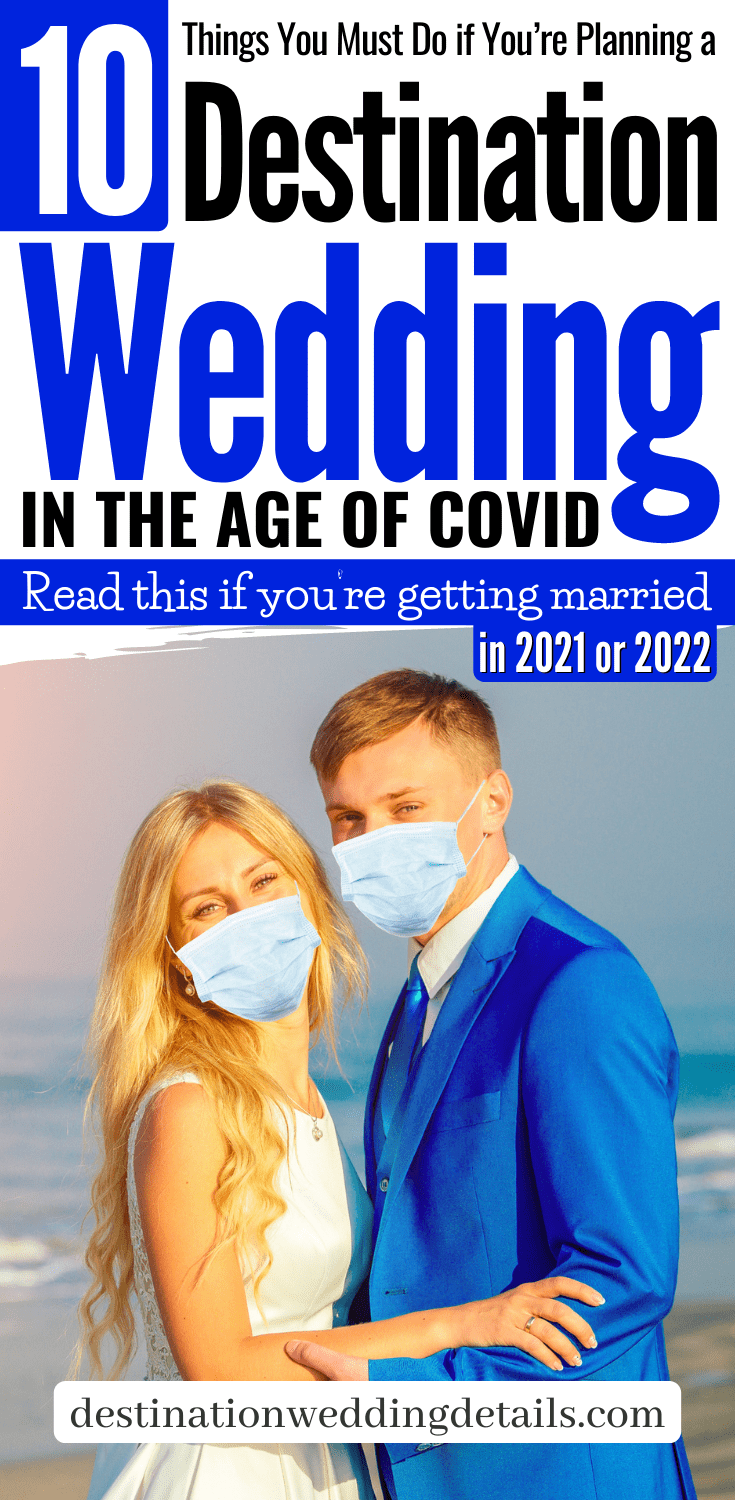 Disclosure: This post was sponsored by Destination Weddings by Vacationeeze. The opinions expressed are the author's own and do not necessarily reflect the views of Destination Wedding Details LLC. See Disclaimer