Are you looking for the best hangover recovery kit ideas? Survival Kits, Recovery Kits, or Hangover kits are all different names for one of the most fun, yet practical favors you can throw in your destination wedding welcome bags. When your guests travel for your destination wedding, they are also on vacation and there are many essential items that they will forget to pack. And that's where you, as the 'hostess with the mostess', will swoop in to save the day!
Hangover recovery kit wedding favors will be a huge hit with your guests! So keep reading for lots of ideas plus tips to help you figure out what to put in your recovery kits, and how to travel with them.
What are Hangover Kits & Can You Give them to Non-Drinkers?
A hangover or recovery kit is a goodie bag full of practical items that will help your destination wedding guests navigate the days leading up to and after your destination wedding. You may prefer to call it a "survival kit' or a "recovery kit", especially if you don't have a lot of drinkers on your guest list. The idea is the same, regardless of what you call it and you can just adjust what you put inside for non-drinkers, which leads us to the next question…
What to Put in a Hangover Kit
You can put almost any travel size item you can think of inside your hangover kits (or survival/recovery kit). Some guests may need a pack of ibuprofen to relieve a headache after a long day in the sun, others may need electrolytes after a night of too much drinking, or stain removal wipes for the red wine on their pants. Some will need sunscreen and a snack to take on the daily activities you've planned for them. For a full list of recovery kit content ideas, click here.
Regardless of what your kits contain, your guests will surely appreciate this personal touch. The point is just to give them thoughtful and practical wedding favors that they will actually use, but that they would never think to bring for themselves, and will be overcharged for at the resort's gift shop.
Hangover Recovery Kit Ideas
If you're looking for personalized, beautiful, and affordable hangover recovery kits, you're in luck! I'm so excited to showcase these hangover recovery kit bags and toppers that come in a variety of gorgeous designs to match almost any wedding theme. And the best part is that you get to customize your kit toppers with your names, wedding location, and date. If the "hangover kit" wording is not your thing, you can change the label so that it says "Recovery Kit" or "Survival Kit" instead.
You can match the hangover recovery kits to your location, your apparel, stationery, or decor theme. Because most designs come in different colors, you're sure to find one to match your overall aesthetic!
Once you have your beautiful toppers & bags, it's up to you to decide what goes inside. Only you know what your guests will want or need, so go crazy! Travel-sized items are so easy to come by whether it's the dollar store, Amazon, or your local drugstore. You can get some fun ideas of what to put in your hangover recovery kit here.
Palm
If you're getting married in Hawaii or the Caribbean, the palm design on this bag's topper might be for you. This gorgeous Palm hangover recovery kit design is a top-seller that will fit almost any tropical wedding theme.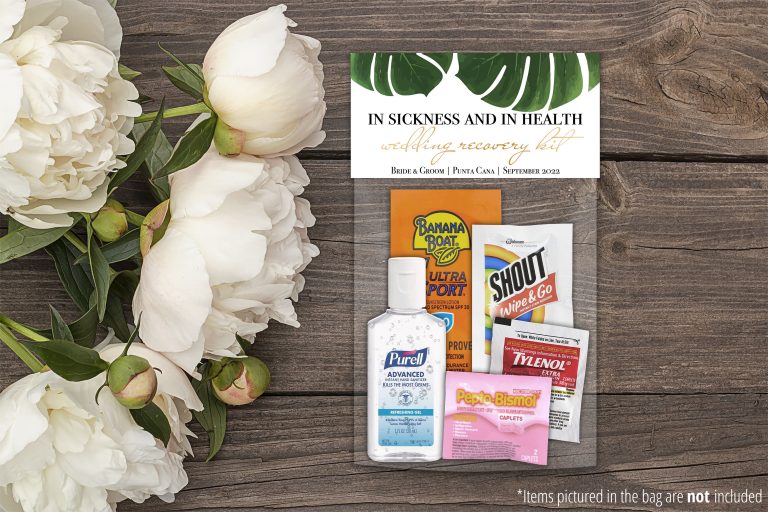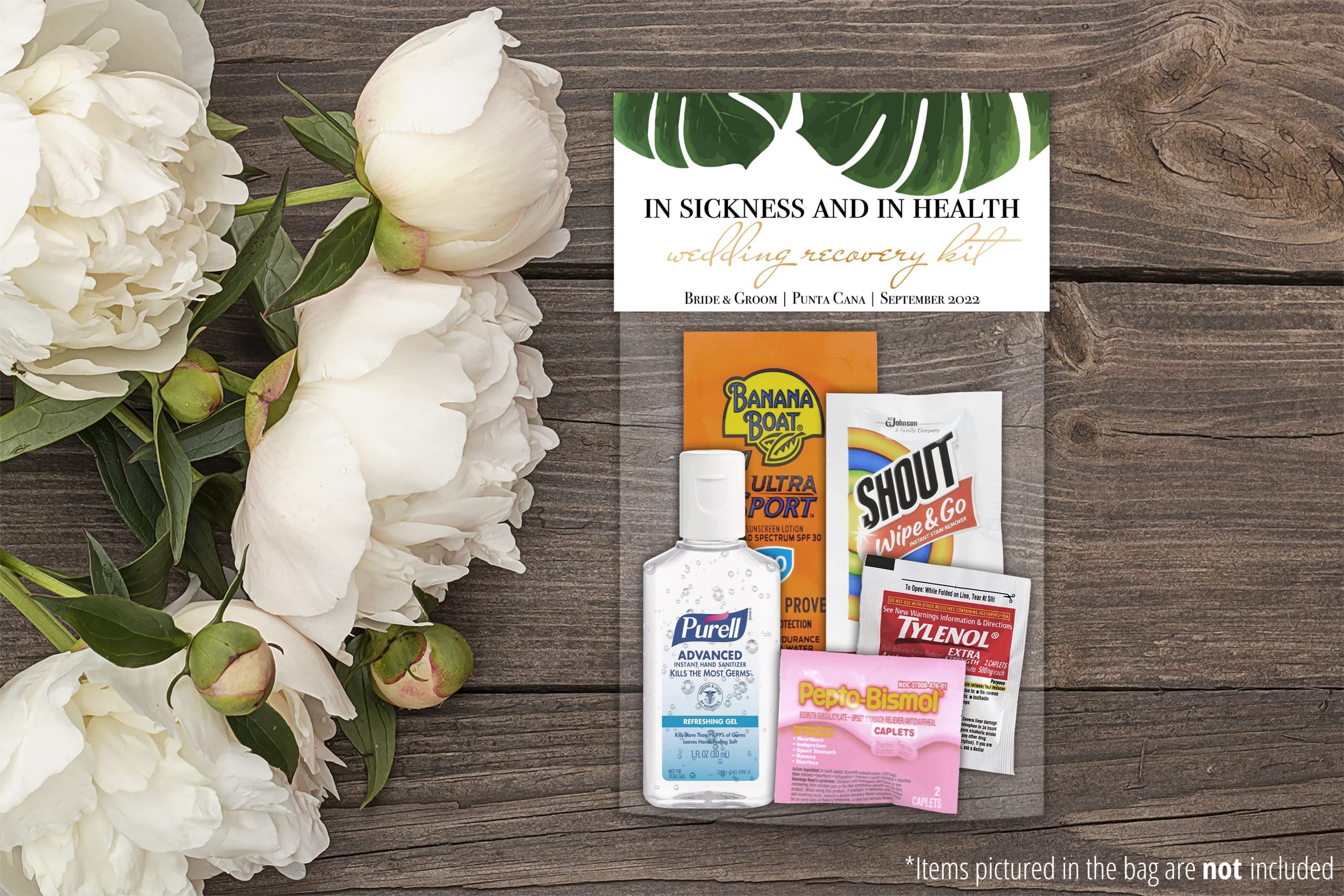 Greenery
Greenery is a wedding theme trend that has been going strong for years and we are here for all of it! This greenery themed hangover recovery kit topper with faux gold geometric shapes is a gorgeous choice for any wedding destination!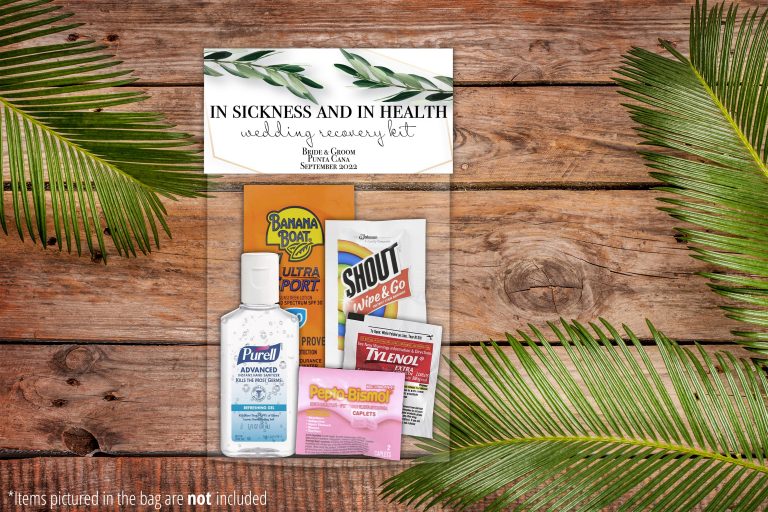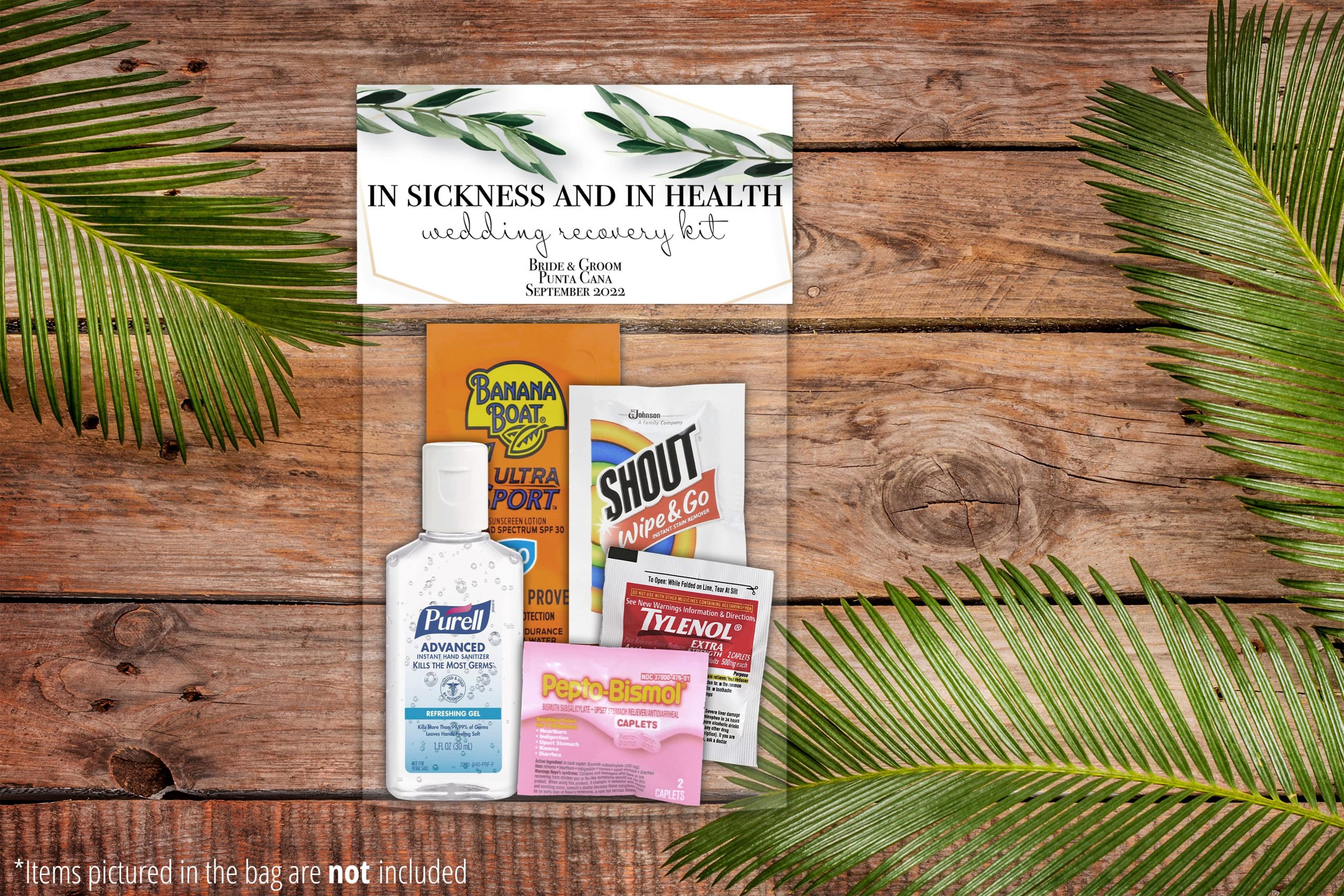 Floral
Do you want a feminine floral theme? You can choose between this gorgeous watercolor floral design which comes in 4 different colors, or the bold tropical flowers in the next design.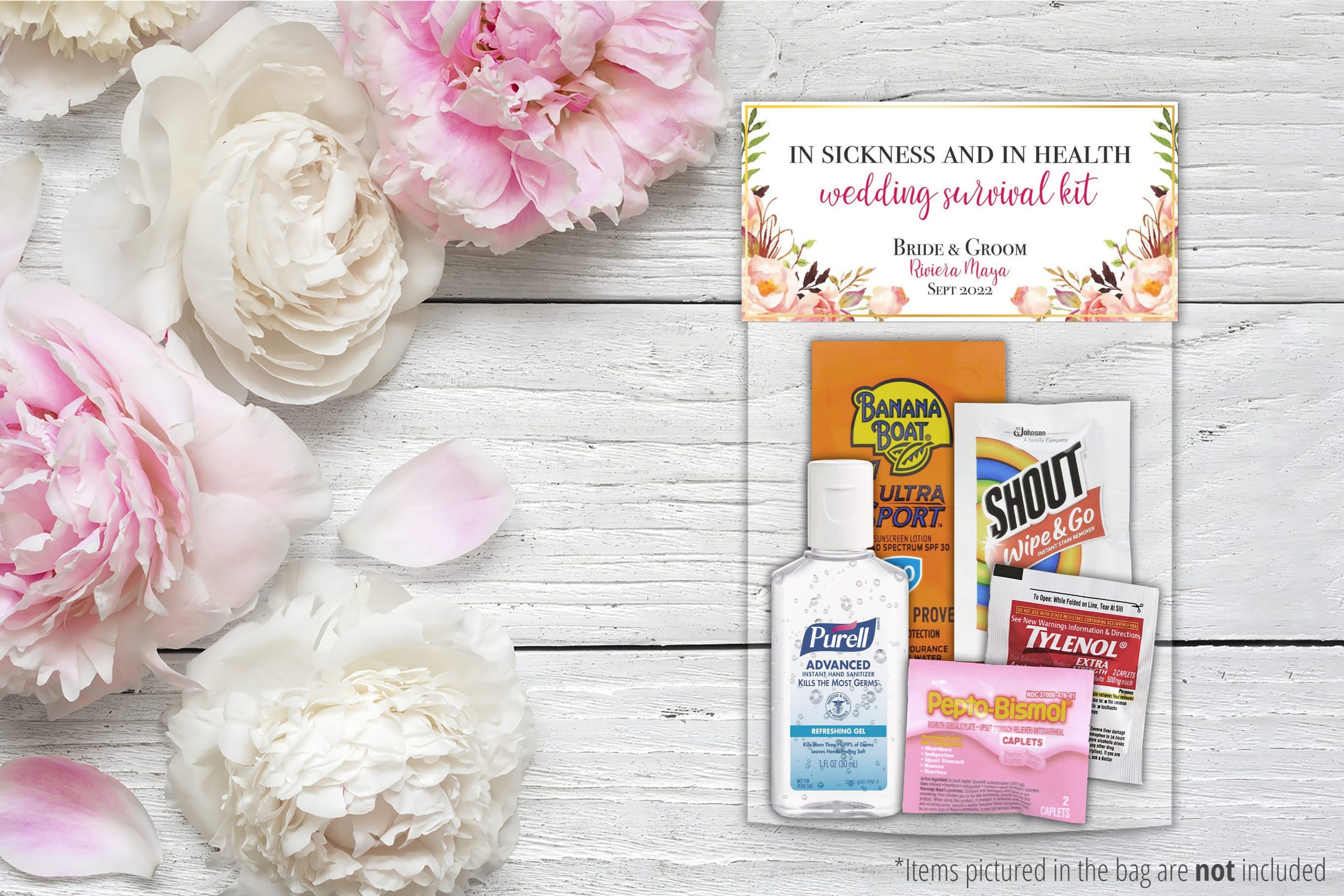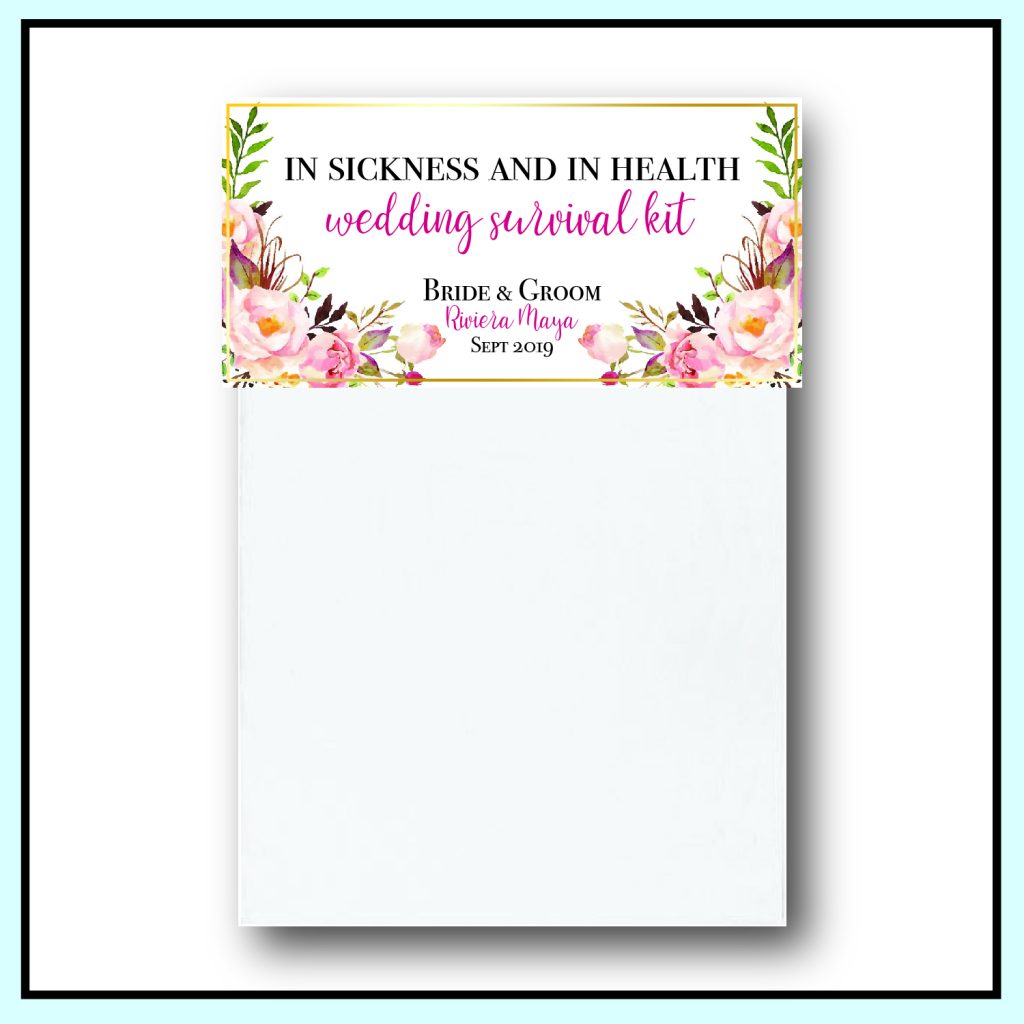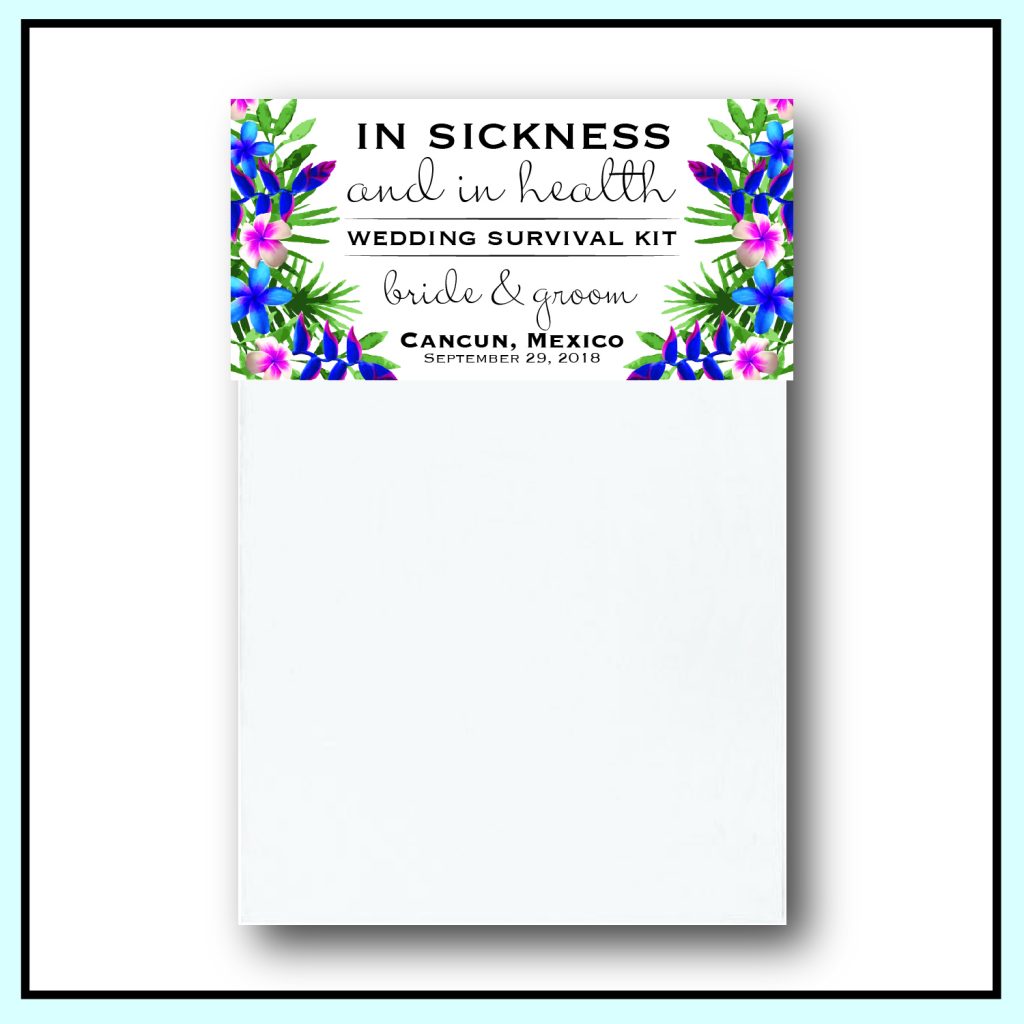 Beach Wedding Hangover Recovery Kit Ideas
Having a beach wedding? This beautiful coral and starfish design is absolutely perfect!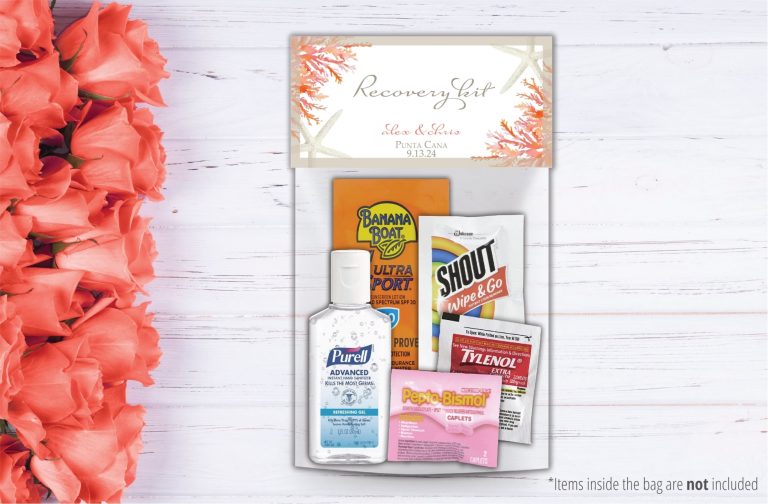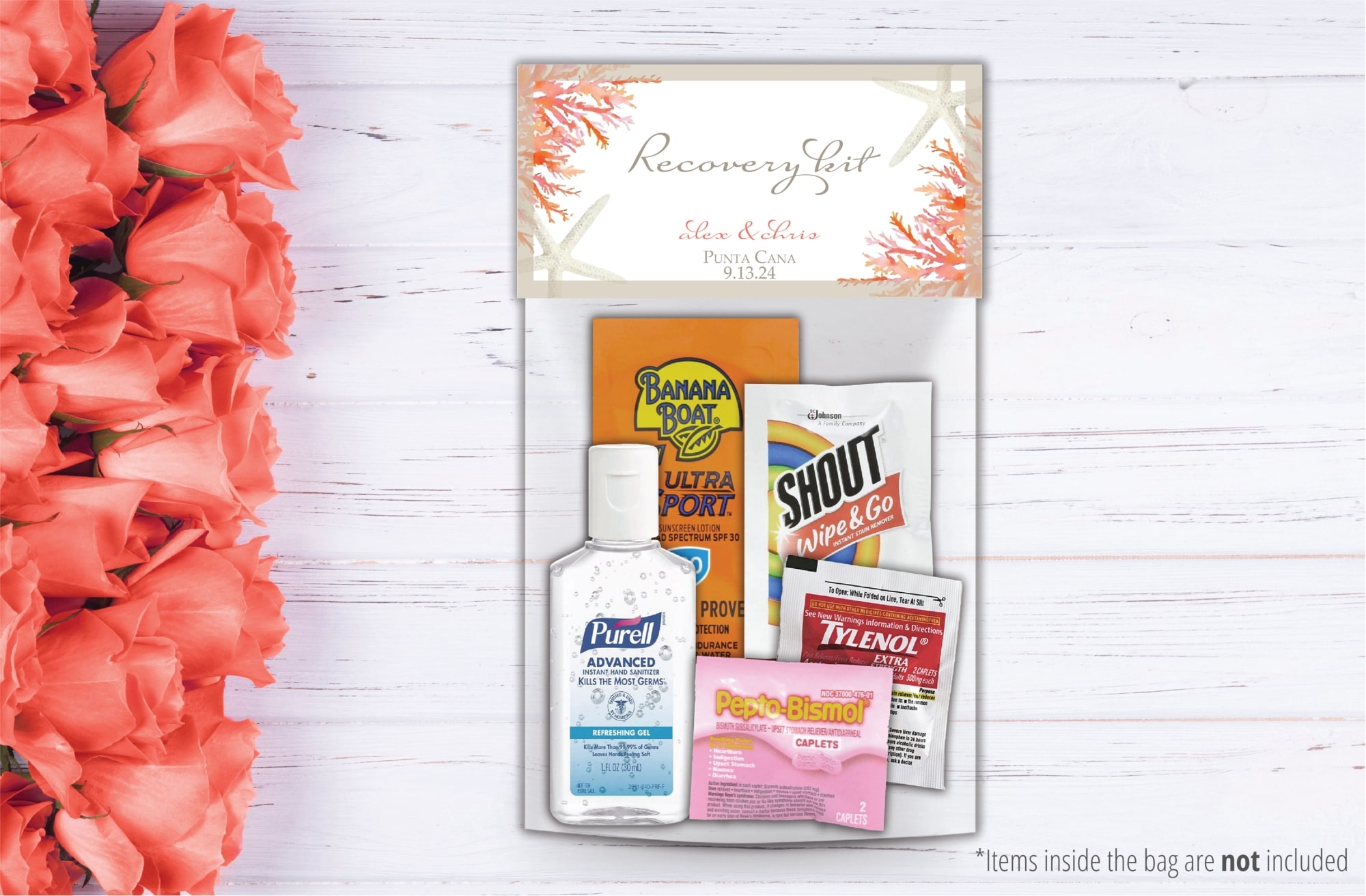 Mexican Wedding
Hosting a Mexican fiesta? Go with one of these fun designs that will set the tone for your epic celebration.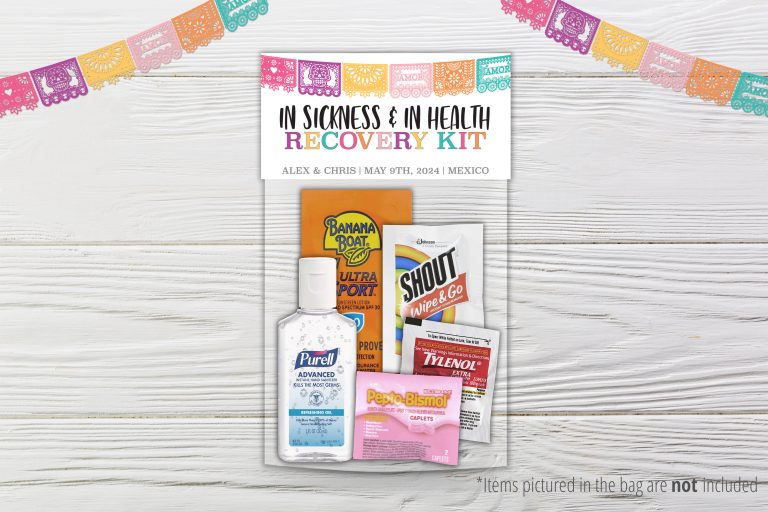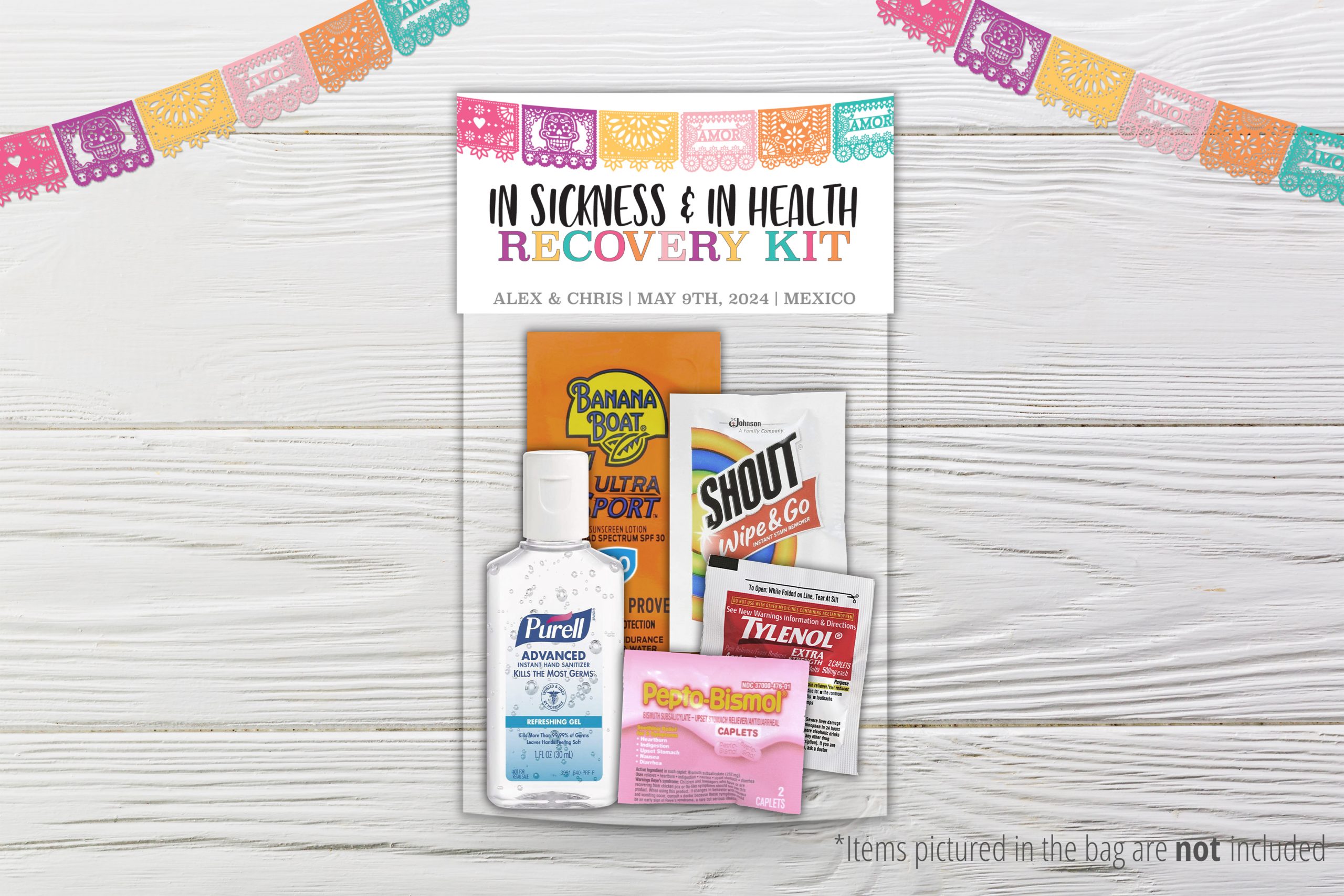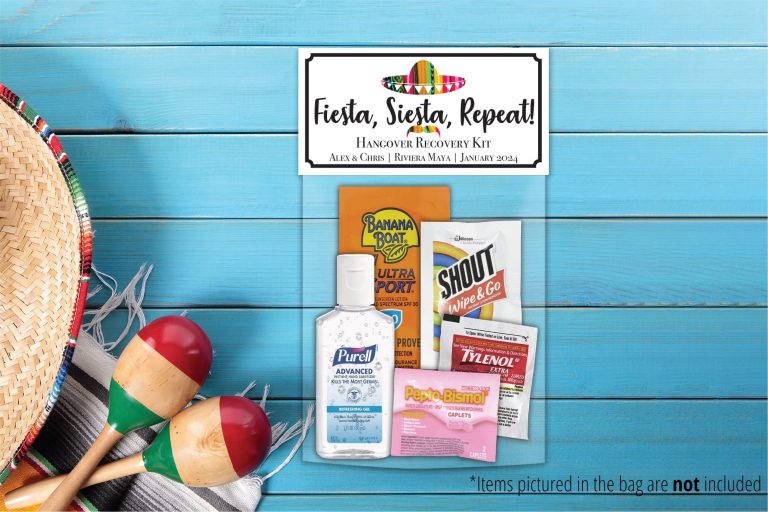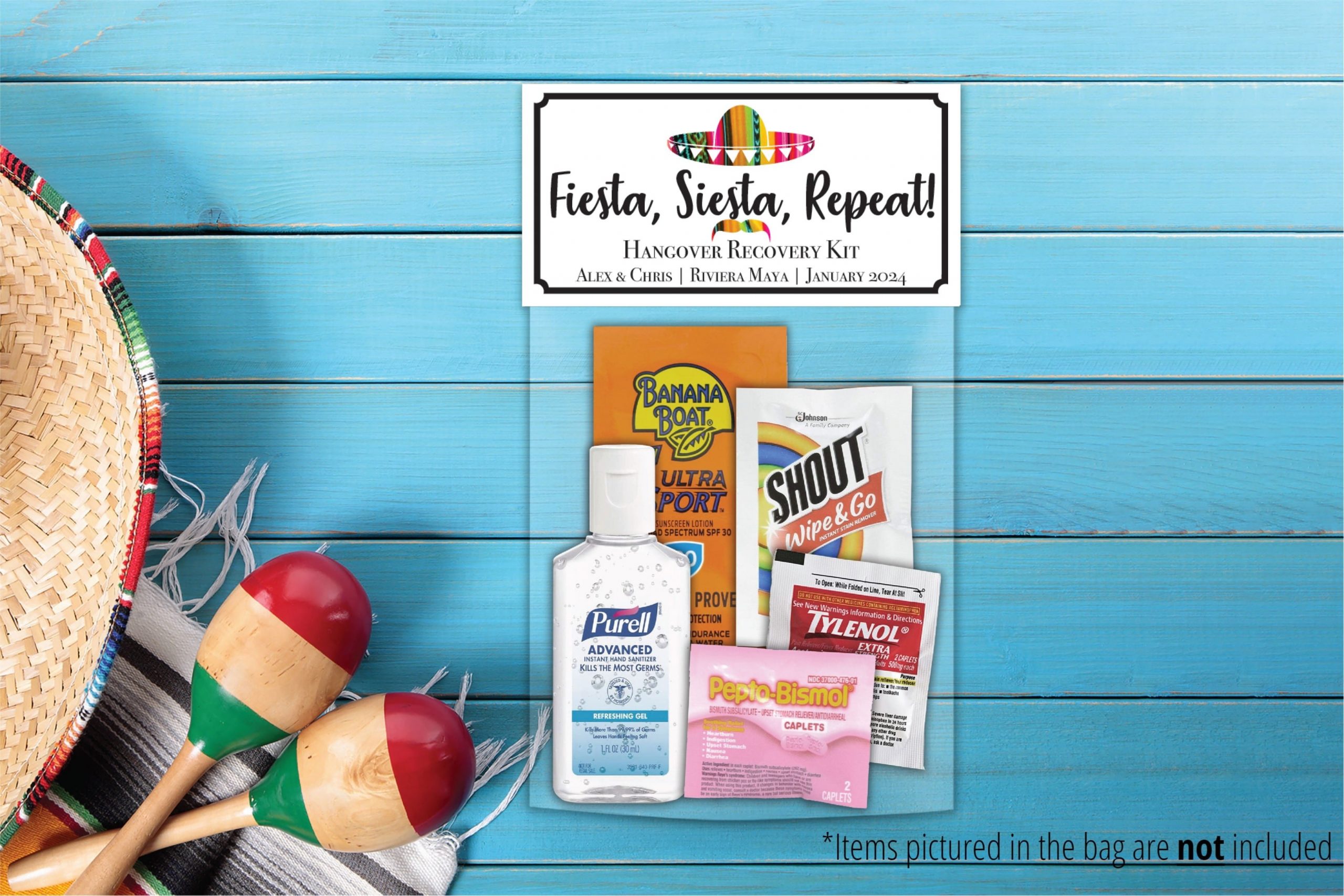 Golden Pineapple
Your guest will feel all the island vibes with this beautiful pineapple design. This is the perfect hangover recovery kit idea for a fun destination wedding in Hawaii, Thailand, or the South Pacific islands.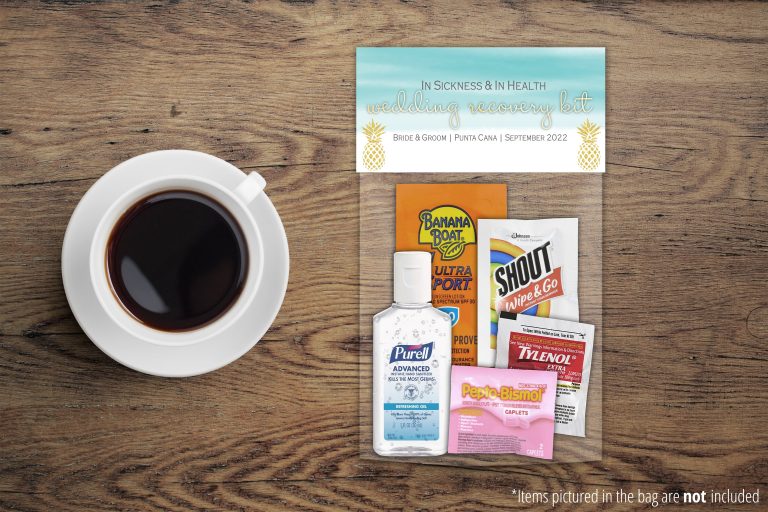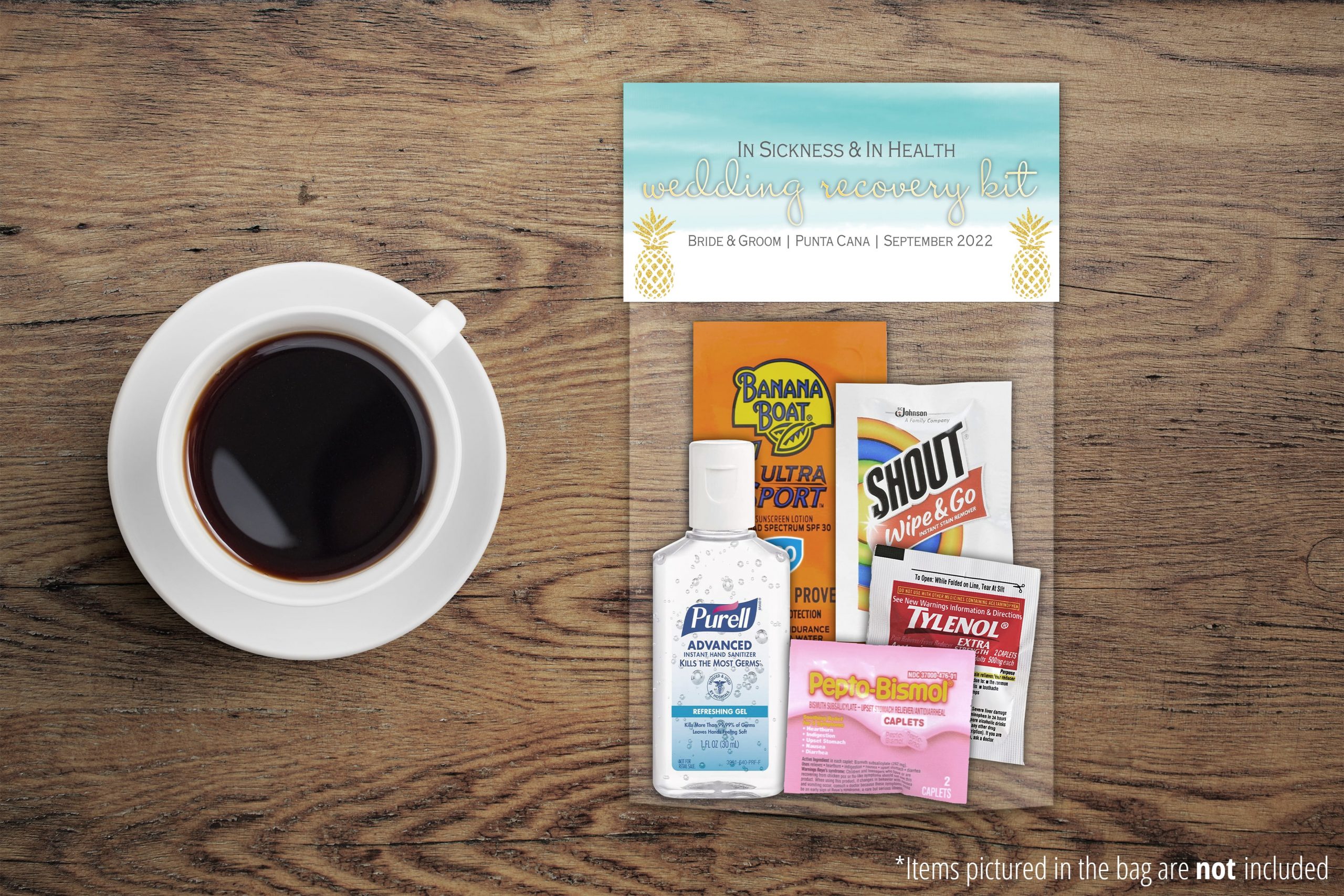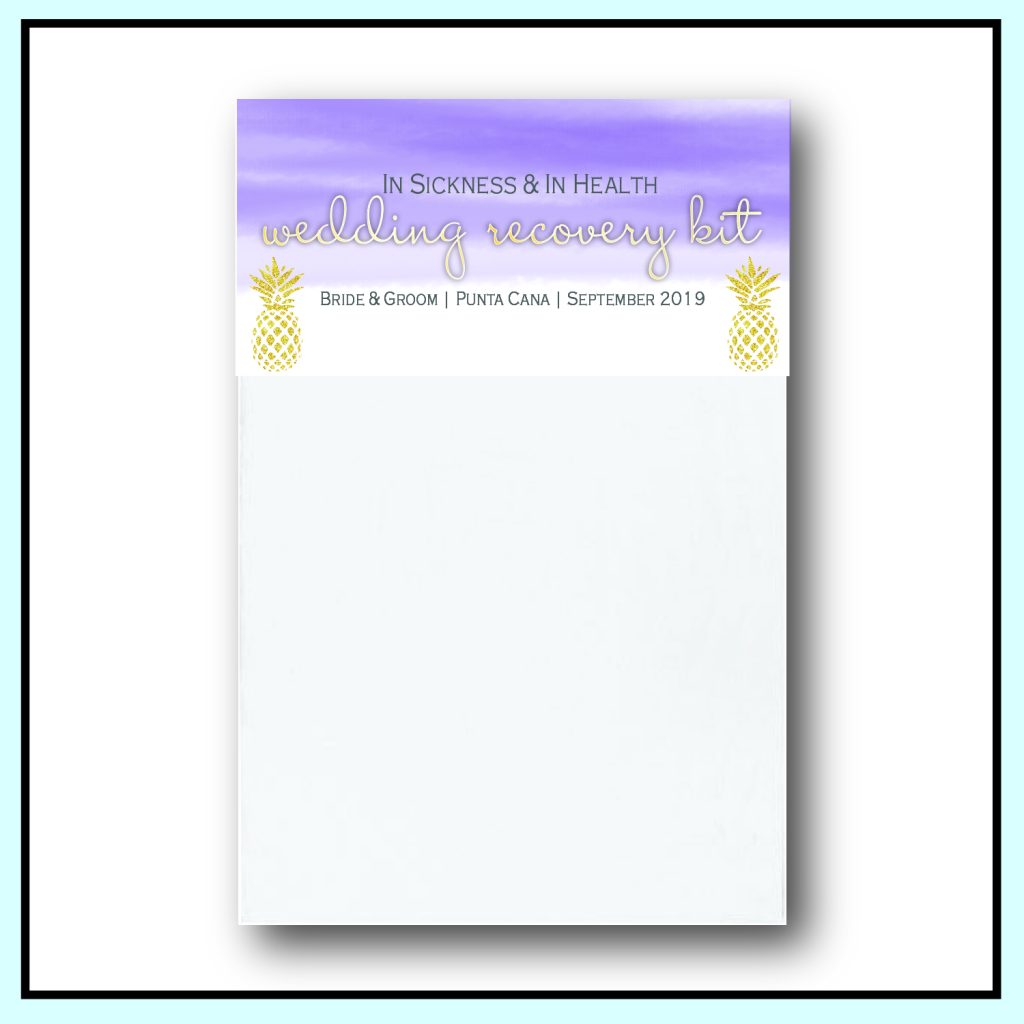 How to Travel with Your Wedding Hangover Recovery Kits
Wondering the best way to travel with your destination wedding hangover recovery kits? Don't worry, we've got you covered! The first option you have is assembling the bags at home and packing them in your suitcase. But the downside of pre-assembling your bags at home is that you will have to be a lot more careful about how you pack them and travel with them. If you're not careful, the bags can get wrinkled and the contents might even spill. If you go this route, just make sure you pack your pre-assembled bags tight in your luggage with very little space between them, so they don't move around. And add clothes all around for padding.
Read more tips on how to pack for your destination wedding.
A much better alternative is to put all the recovery kit contents, topper, and bags inside your luggage unassembled and put them together when you arrive at your wedding destination. Not only are these bags incredibly cute, but they're easy to assemble too! If you have the help of some family or friends, you can form an assembly line and knock out this to-do fairly quickly! Host a bag stuffing party and you'll be done in a jiffy.
How to Assemble Your Hangover Recovery Kits
You can assemble the topper and bag with staples, or with 3/4″ double-sided tape like this one by Scotch. This tape is awesome because it is strong and sticky enough to keep the kits completely closed. But if you think of any last-minute items to add, it is very easy to re-open the bags and close them again without removing the tape or damaging the toppers/bags.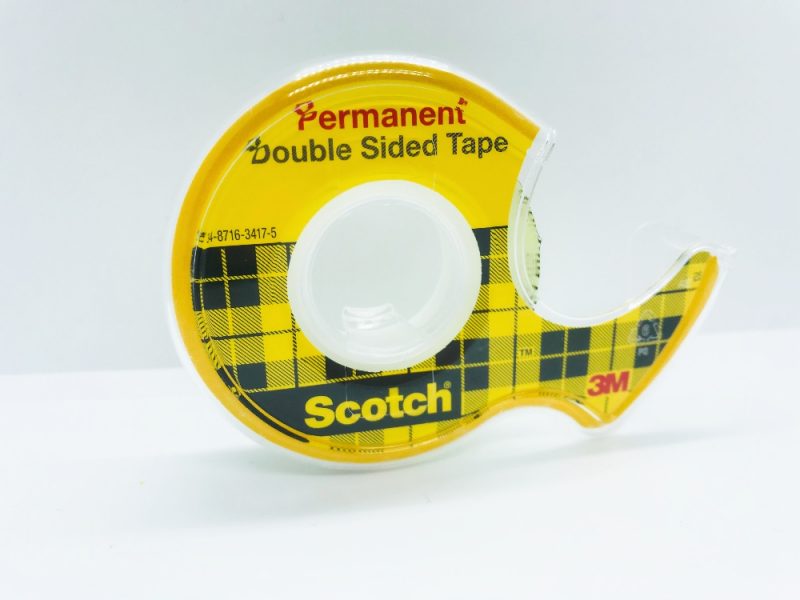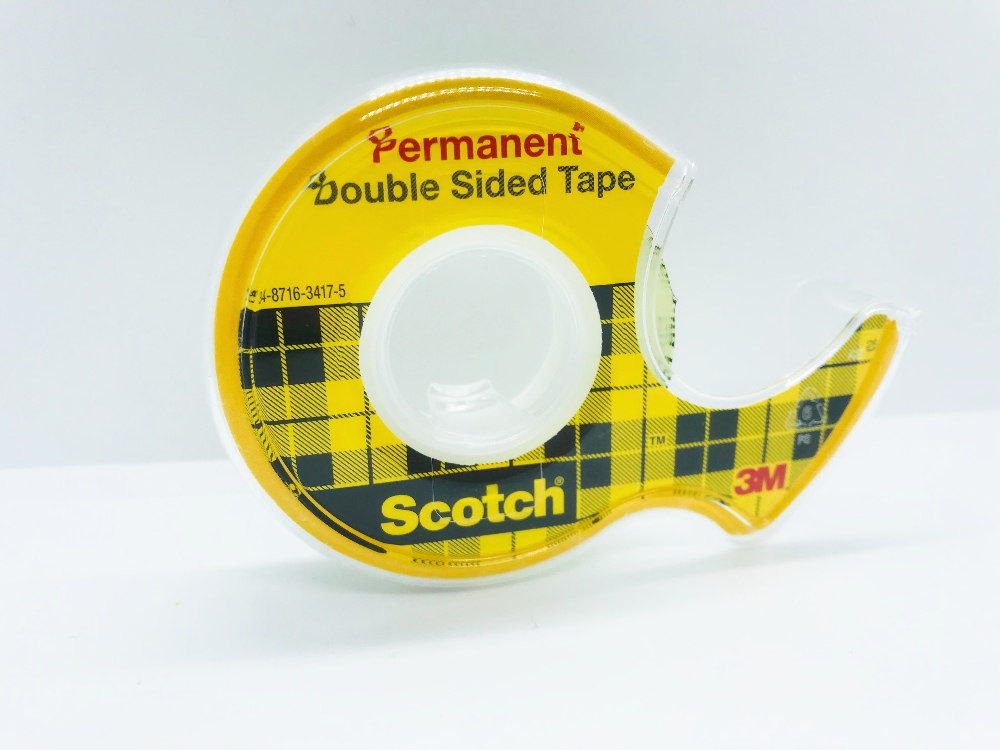 Other Tips
A few random things to consider: If you're planning way ahead, make sure you're not ordering items that could potentially expire by the time your wedding date comes around. Also, consider things such as borders & custom checkpoints. Make sure you travel with receipts for all the favors and decorations you're bringing with you. Read more about how to travel with your hangover kits here.
At the end of the day, these little wedding hangover or recovery kit ideas will be a huge hit. If you have some at your wedding, we'd love to see them! Email us to share photos.
Related Posts You'll Love