Danielle and Carmelo had what can only described as a fairytale destination wedding in Bali. As the editor of this blog, I receive a ton of real destination wedding submissions on a daily basis. But this featured wedding is a little special because I just happened to stumble upon it all by myself as I was scrolling through our Instagram feed. It was just one photo, but it stopped me in my tracks. My jaw seriously hit the ground as soon as I saw it. And I knew instantly that I had to get a hold of the entire album and share it with you.
If there was ever a wedding that checked off all the boxes for a dream destination wedding, this is it. An absolutely gorgeous bride? Check! An abundance of unique details? Check! A breathtaking, exotic location? Check! Check! Check! This is my first time featuring a destination wedding in Bali, and it was so worth the wait. Get ready to swoon because this wedding is that special. A huge thank you goes out to Donny from Axioo Photography for so graciously accepting my request to share this gem with you.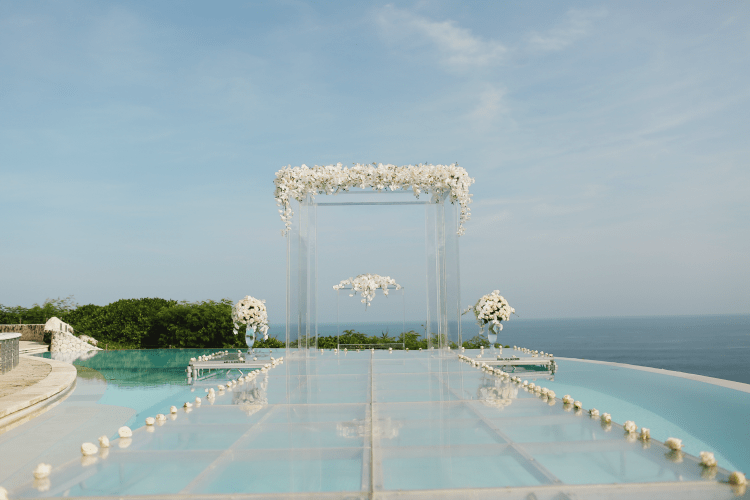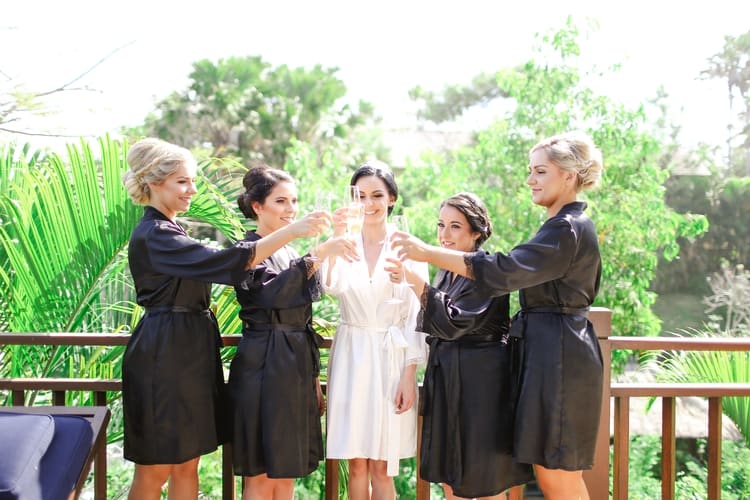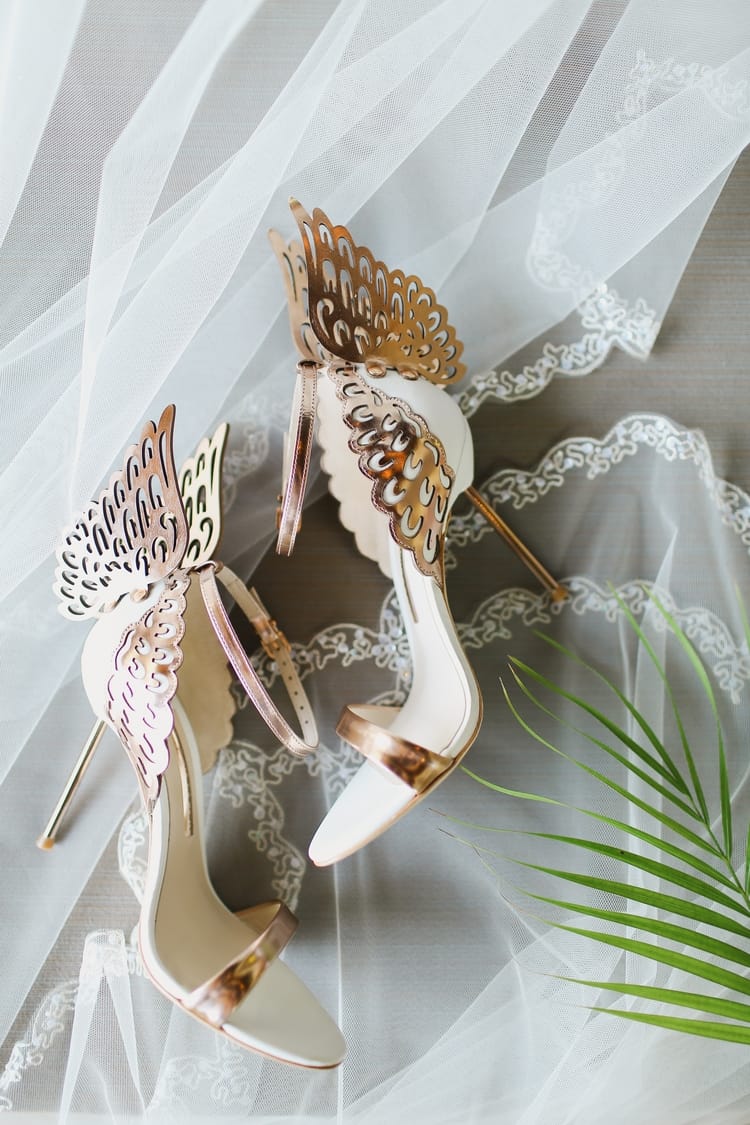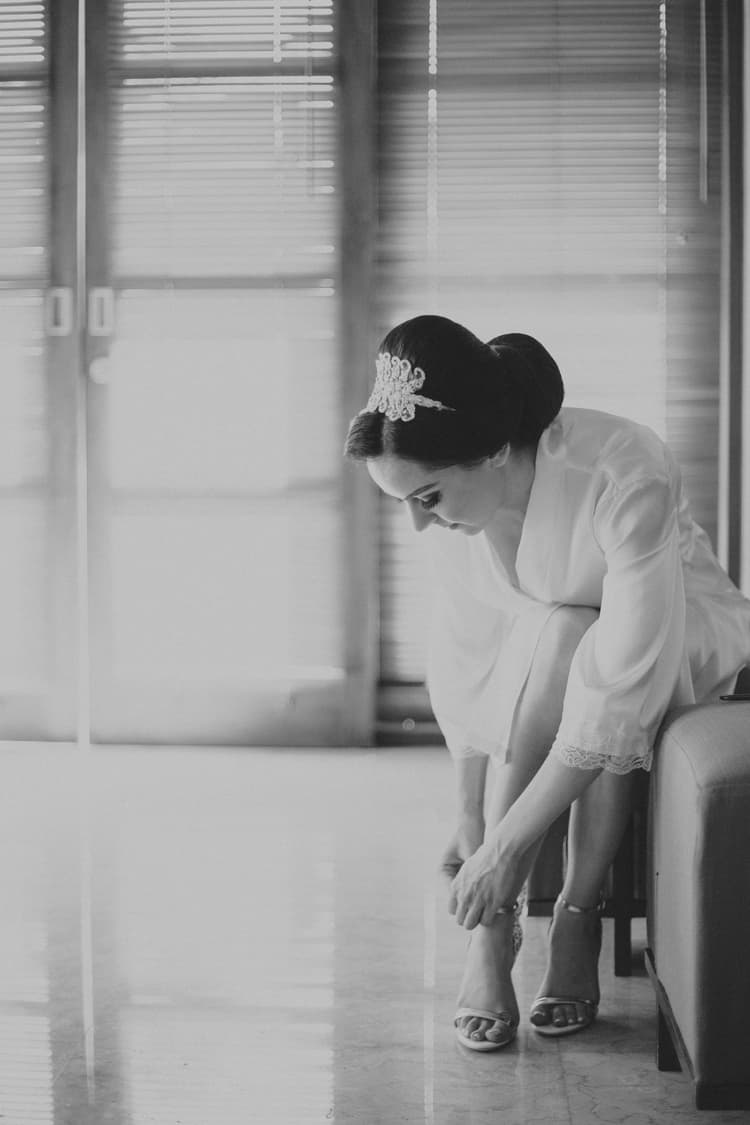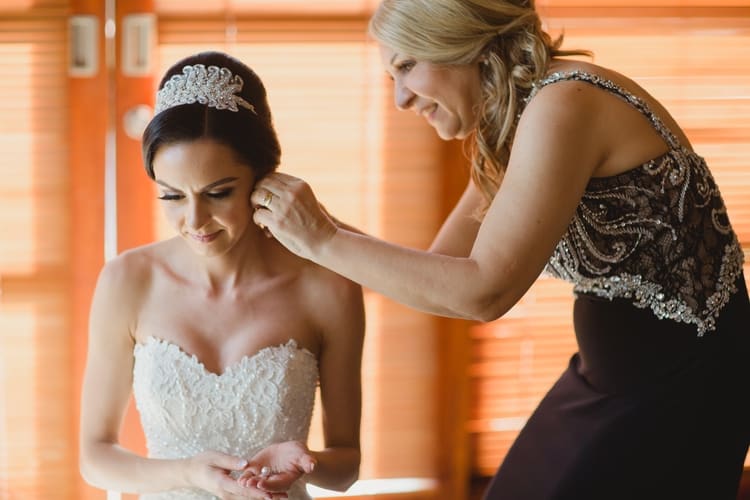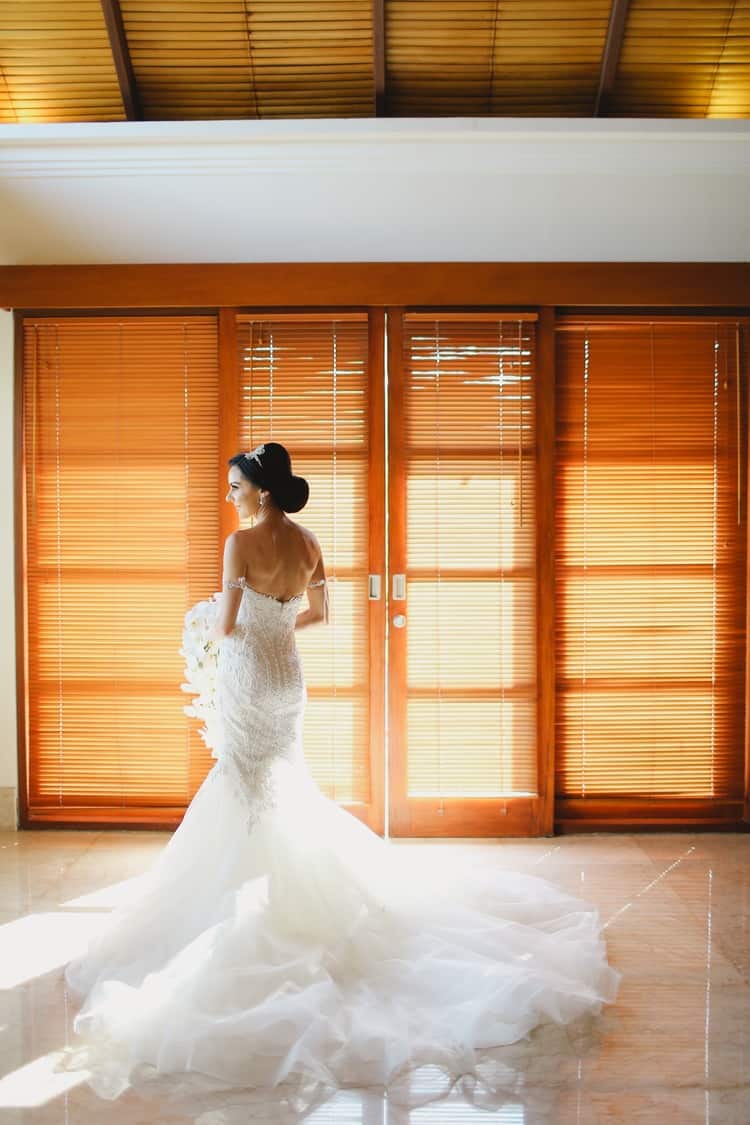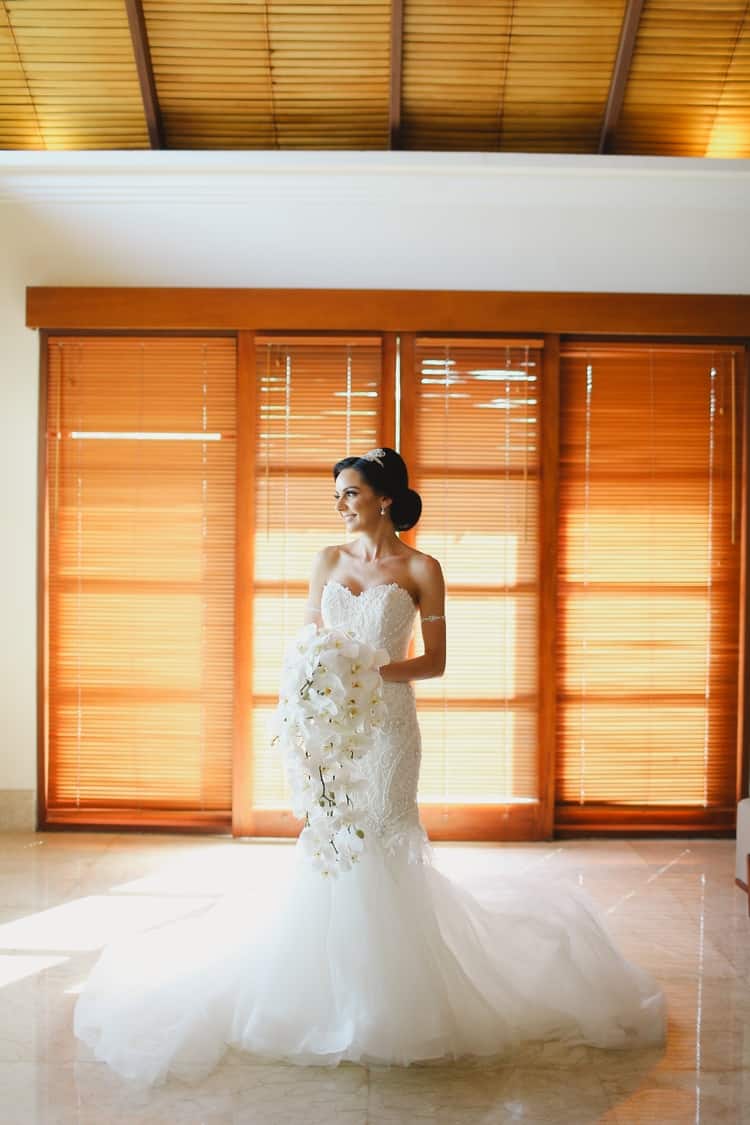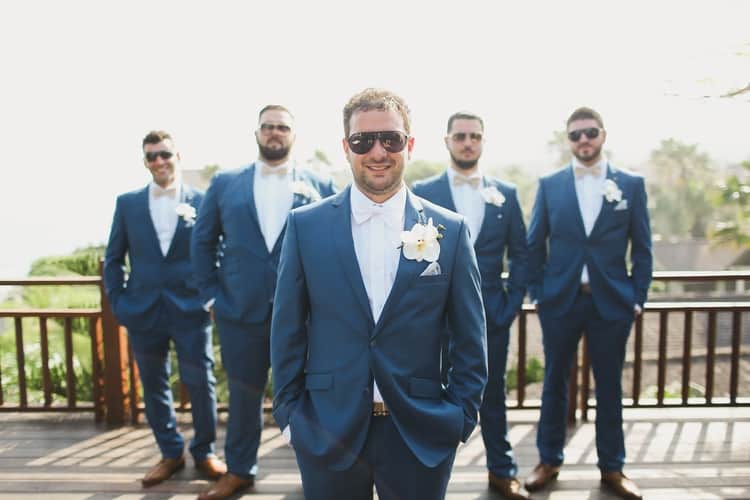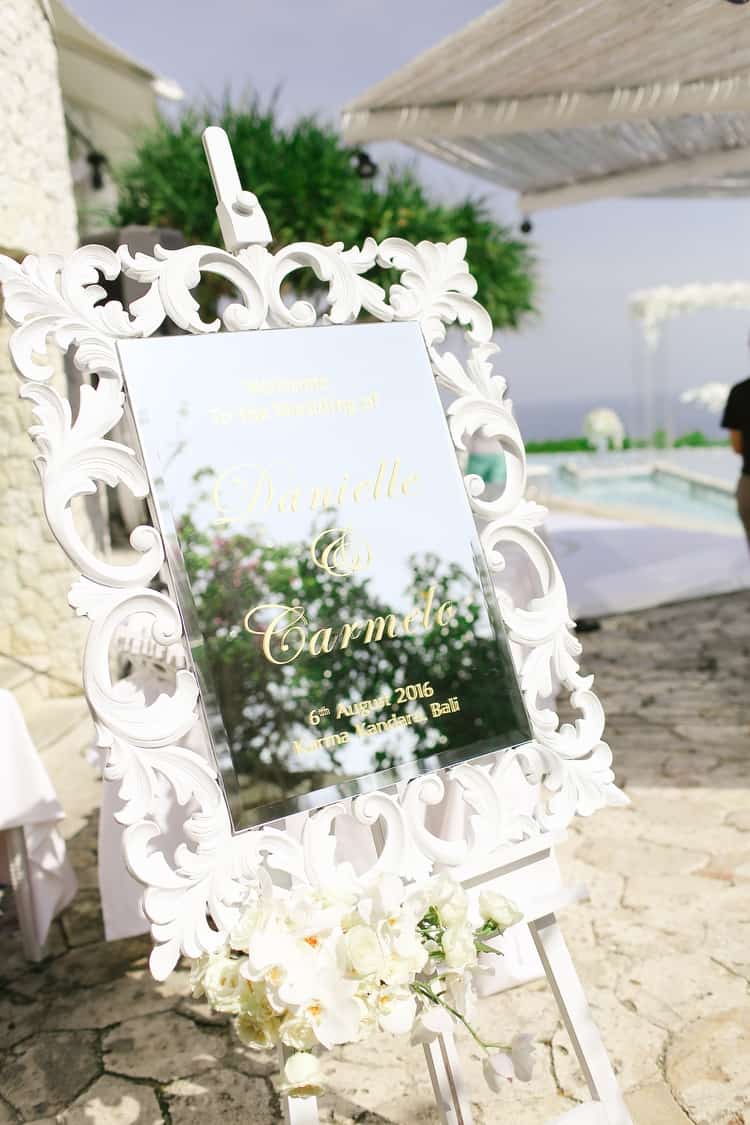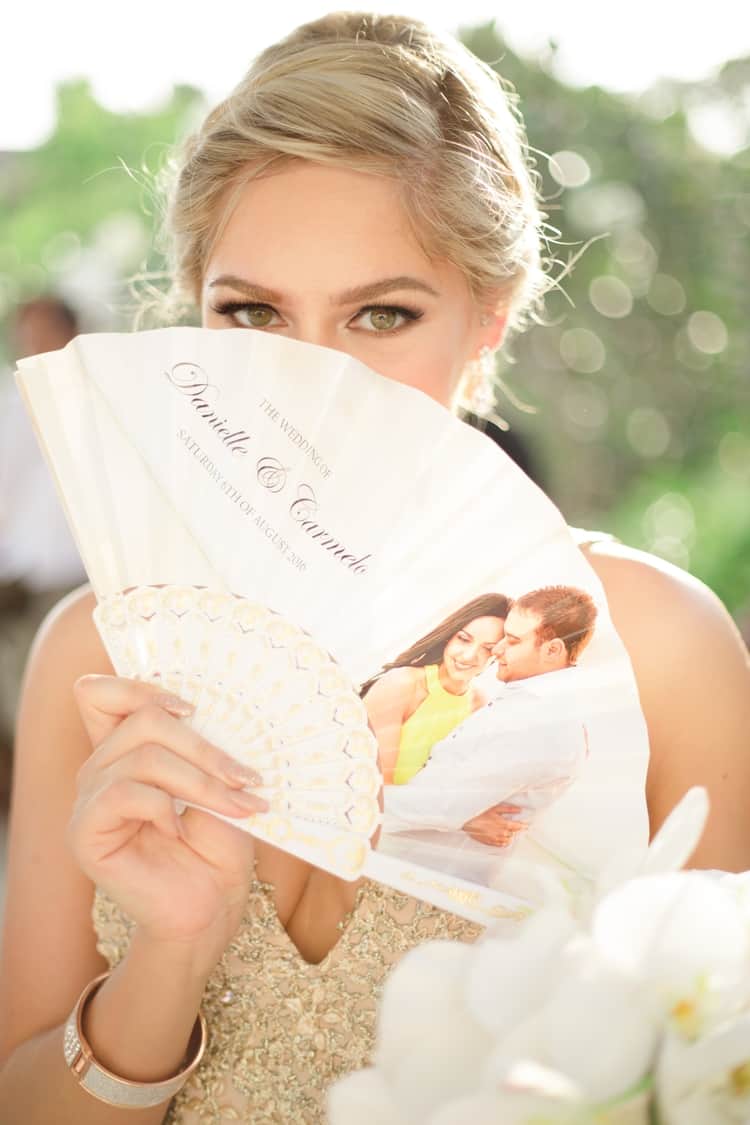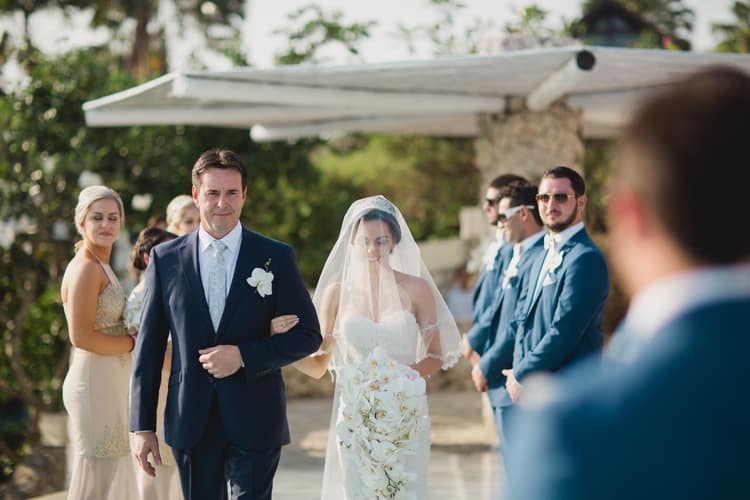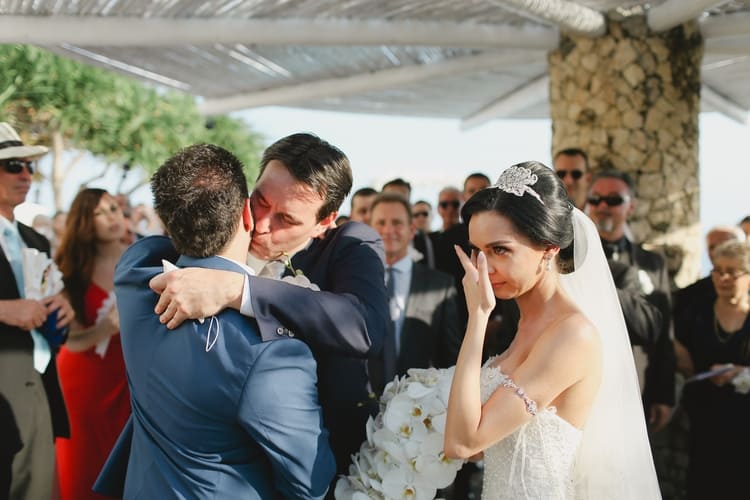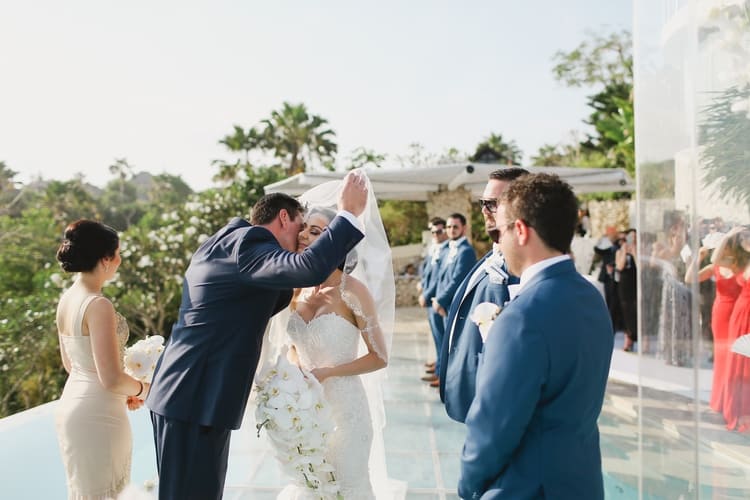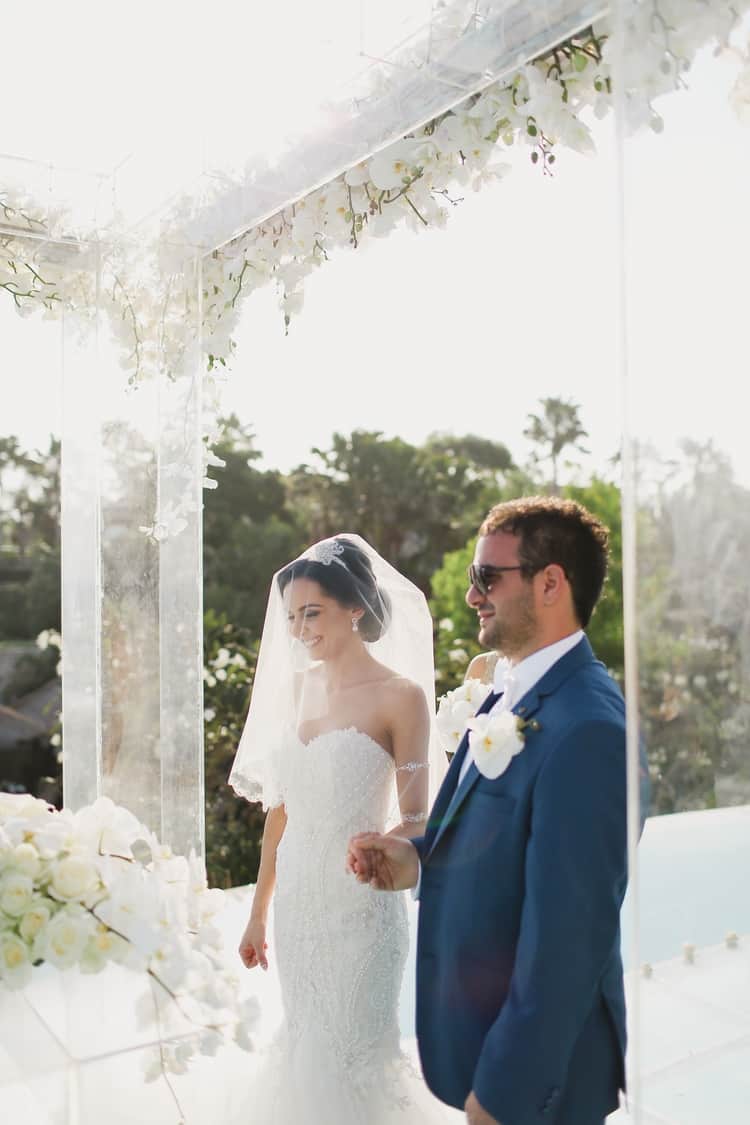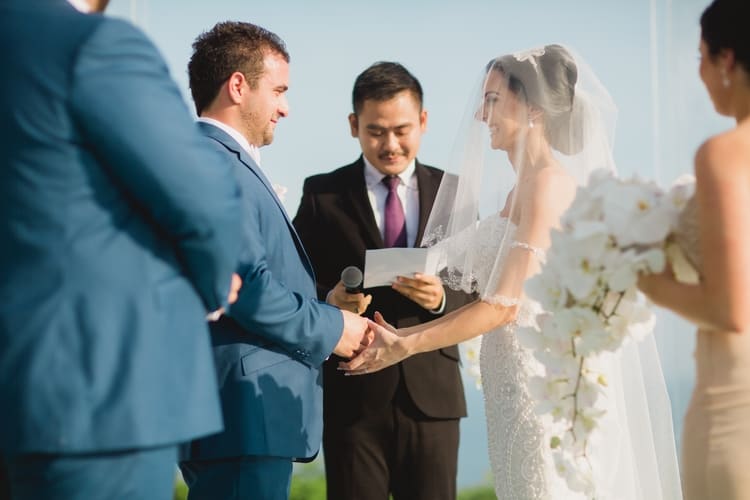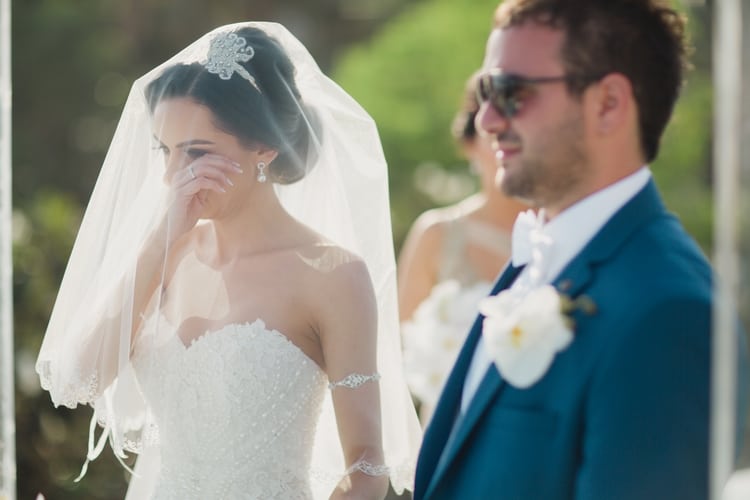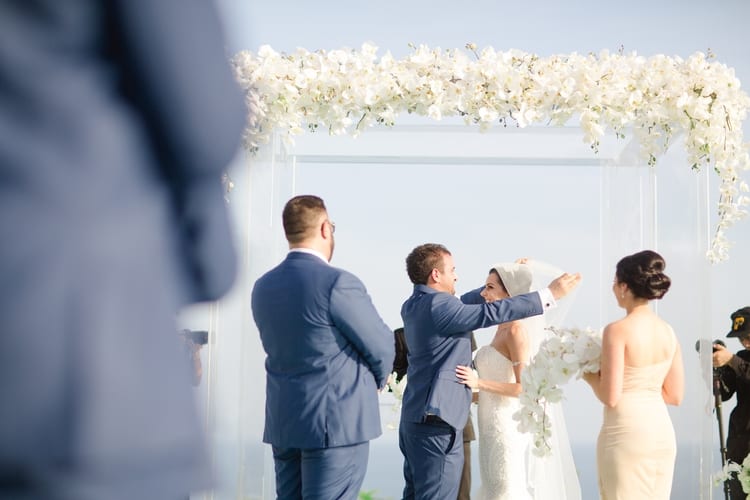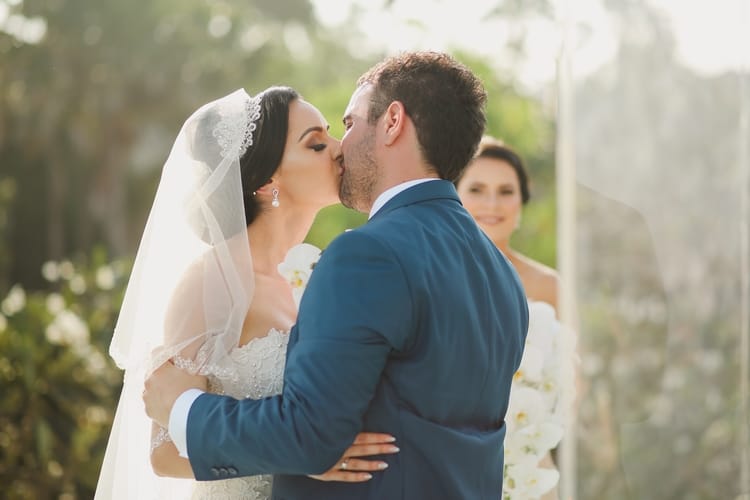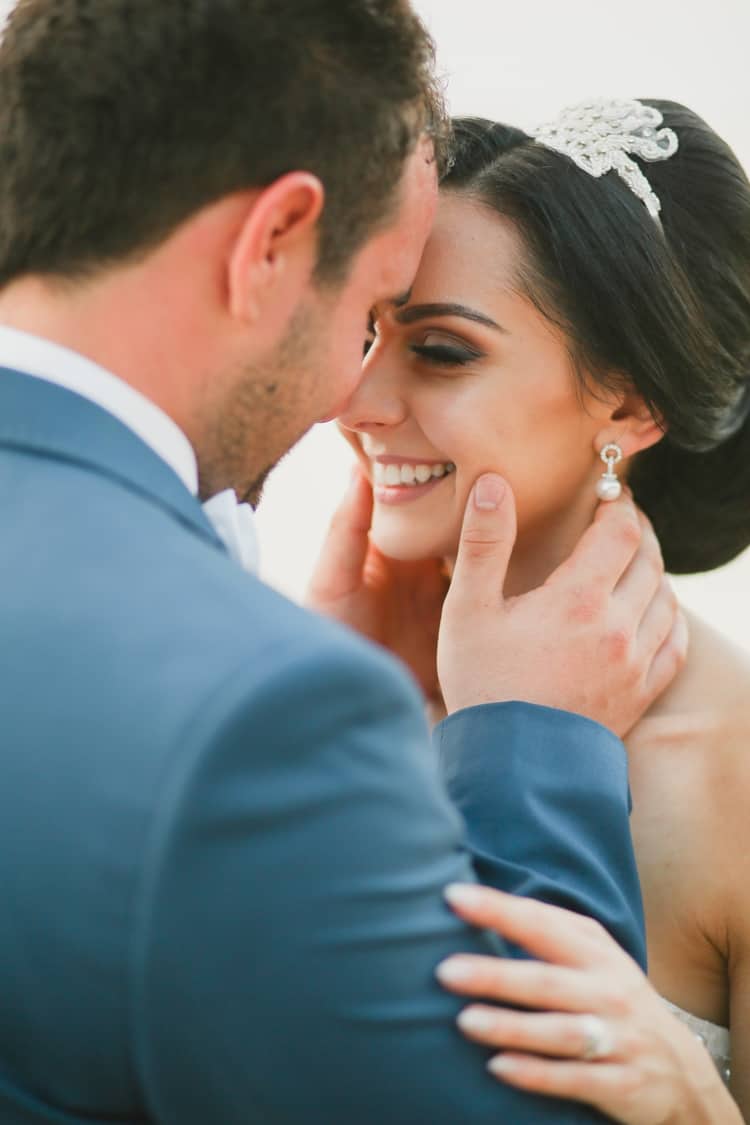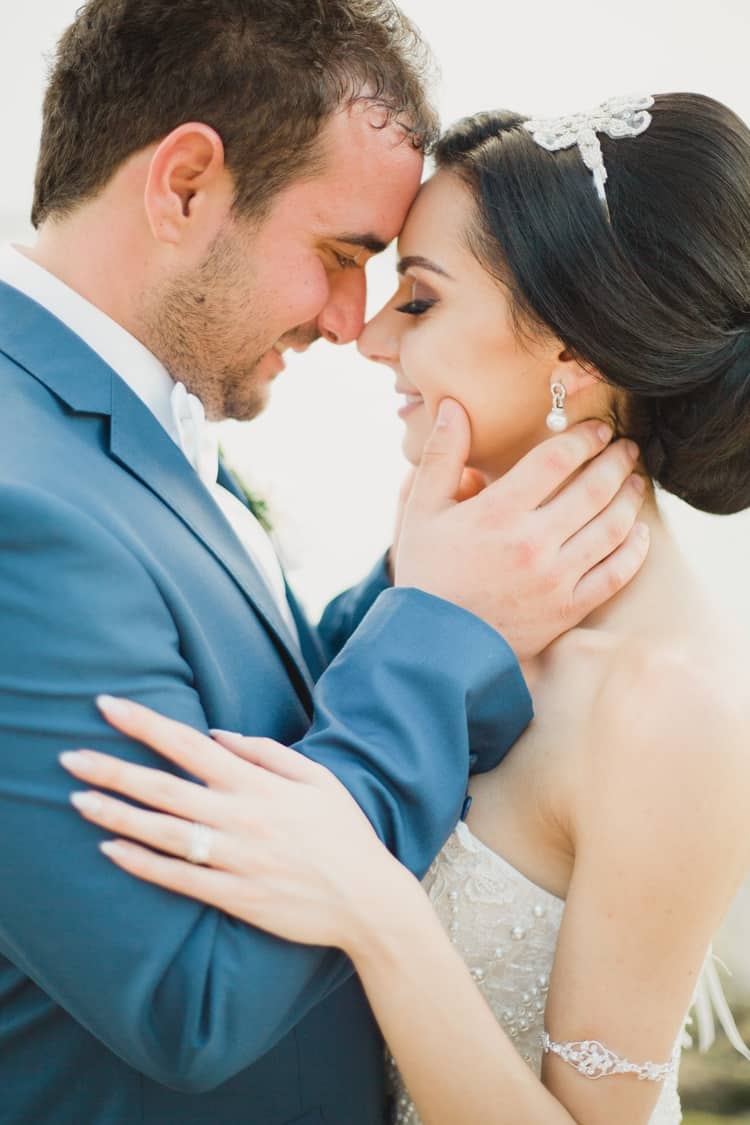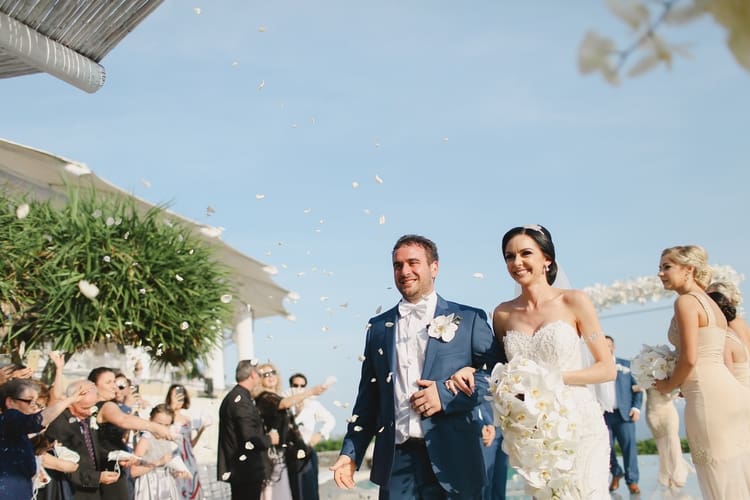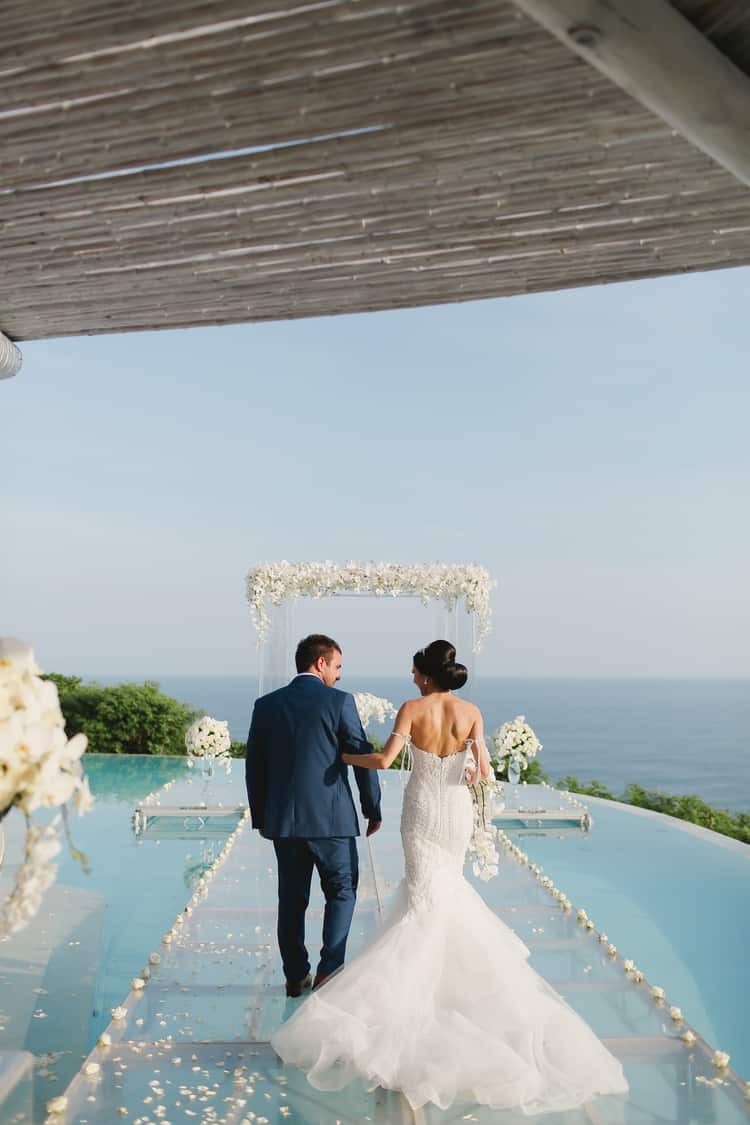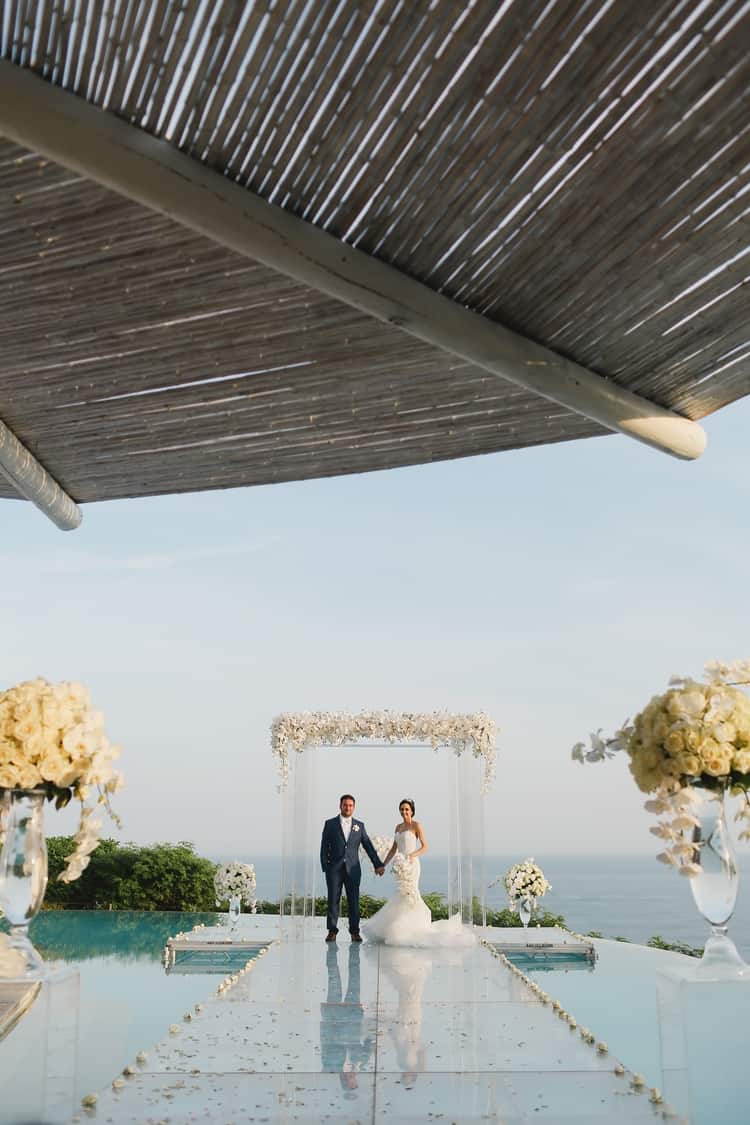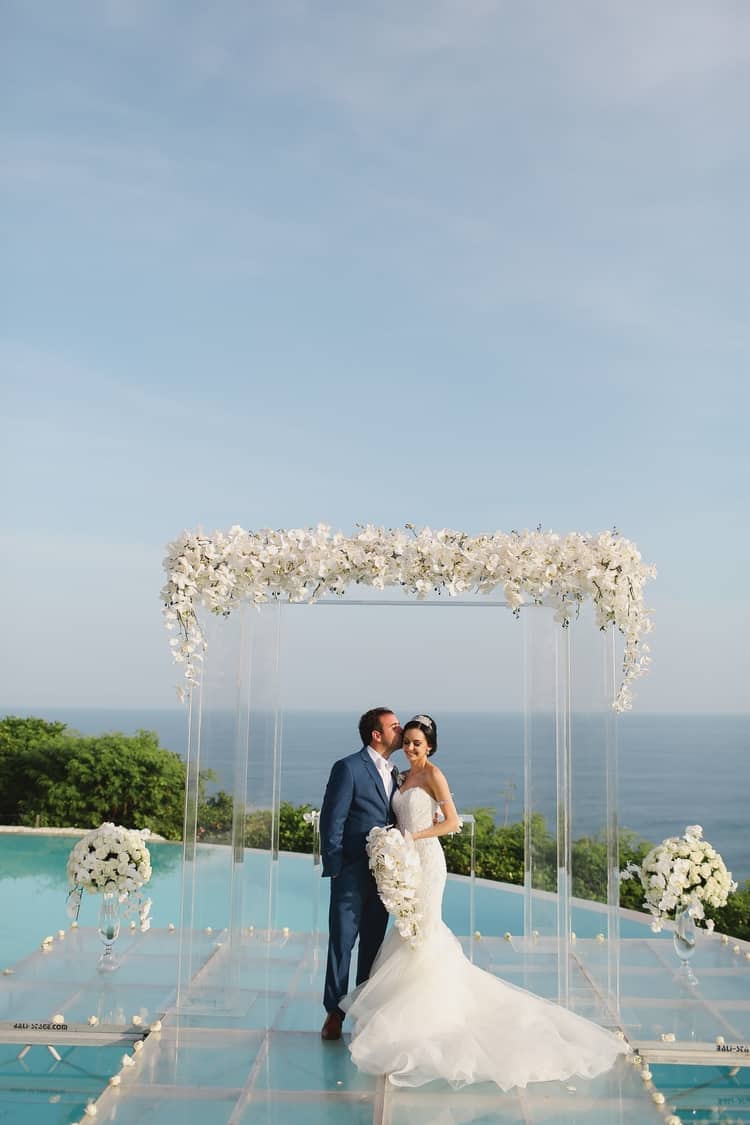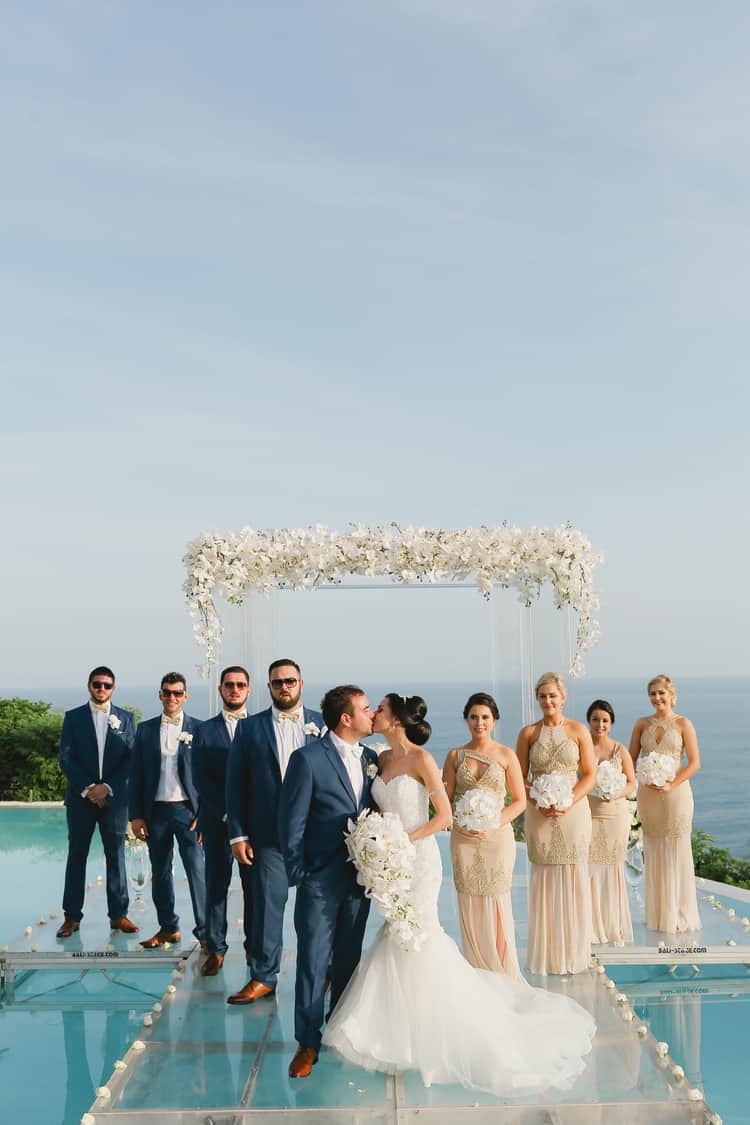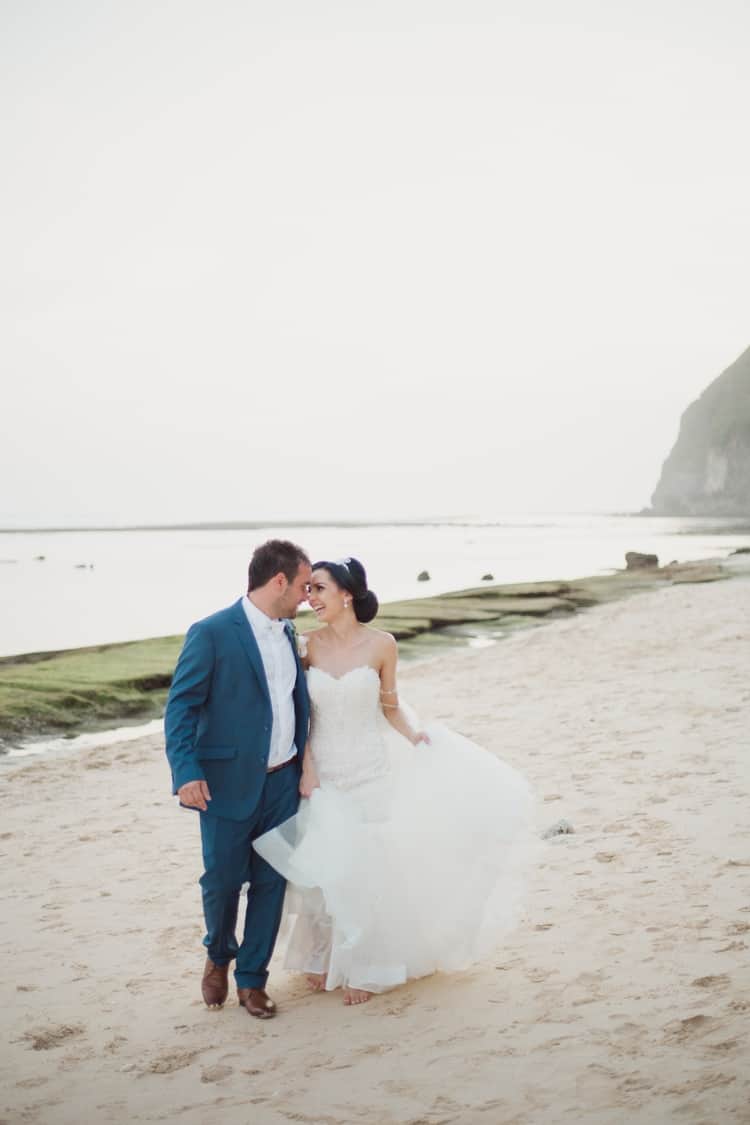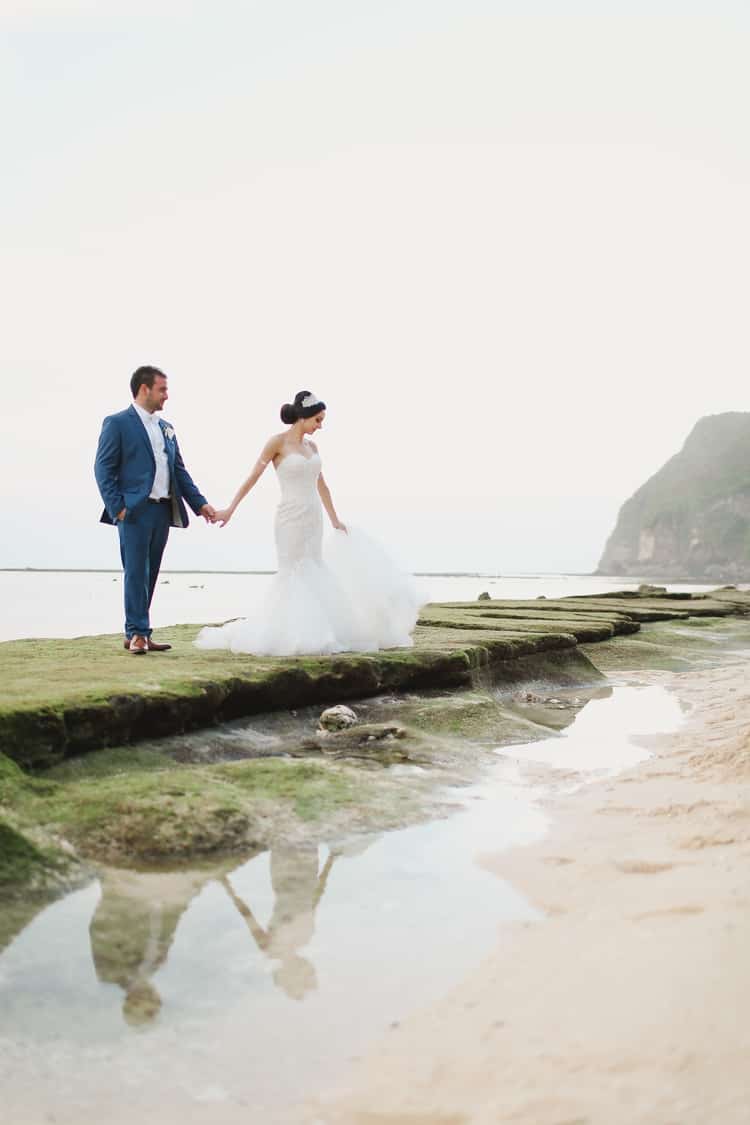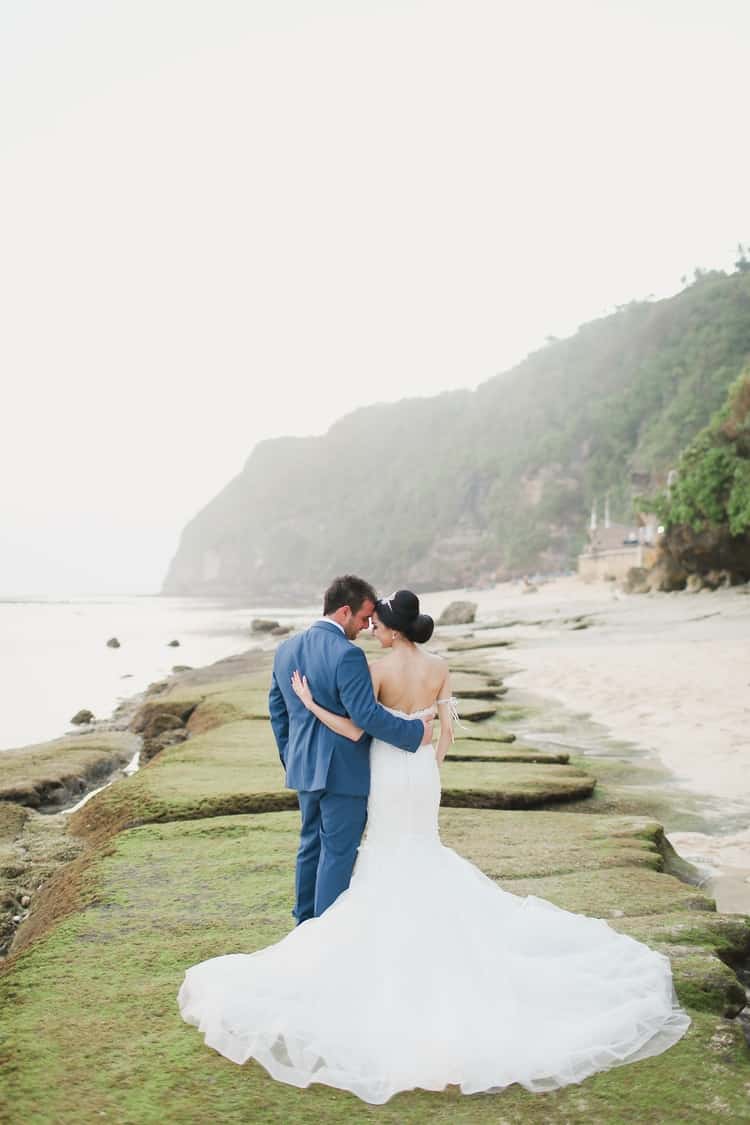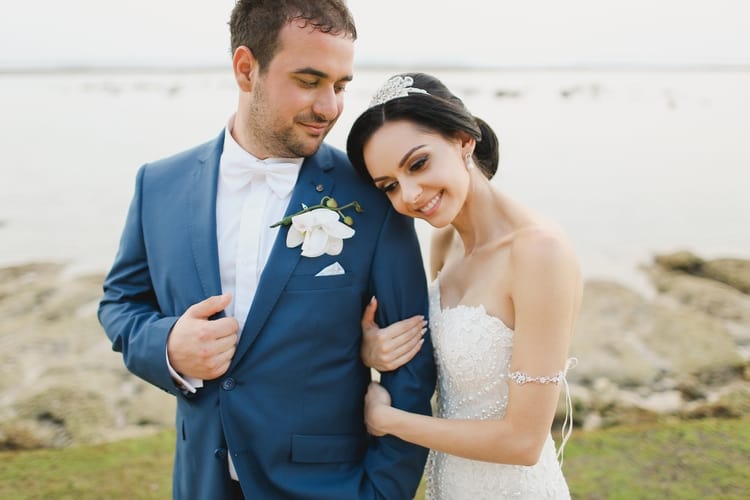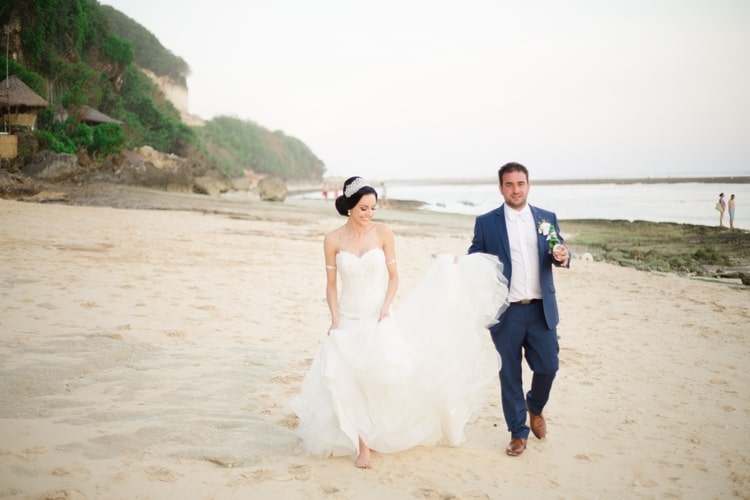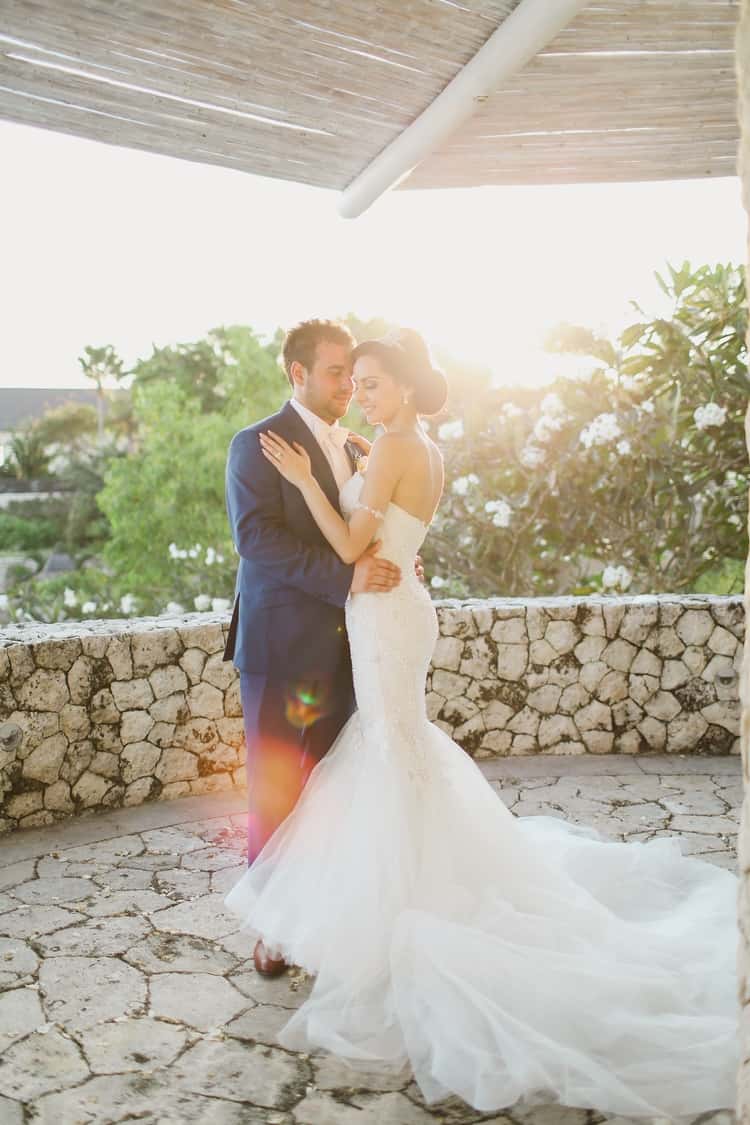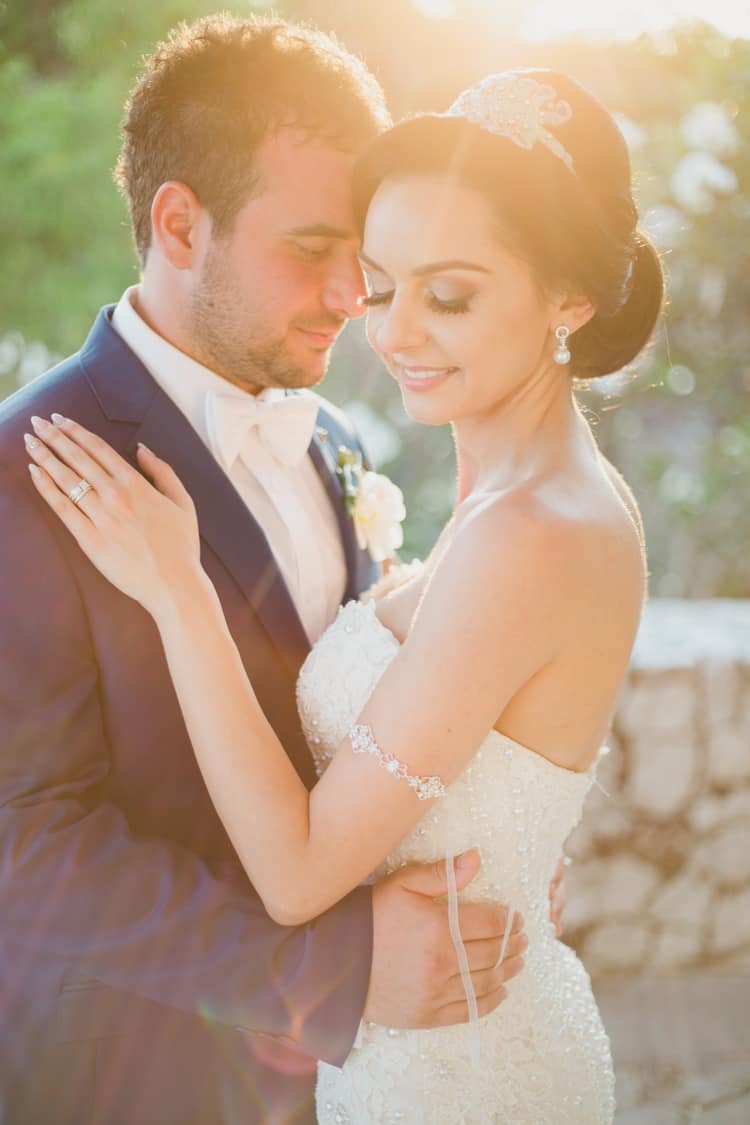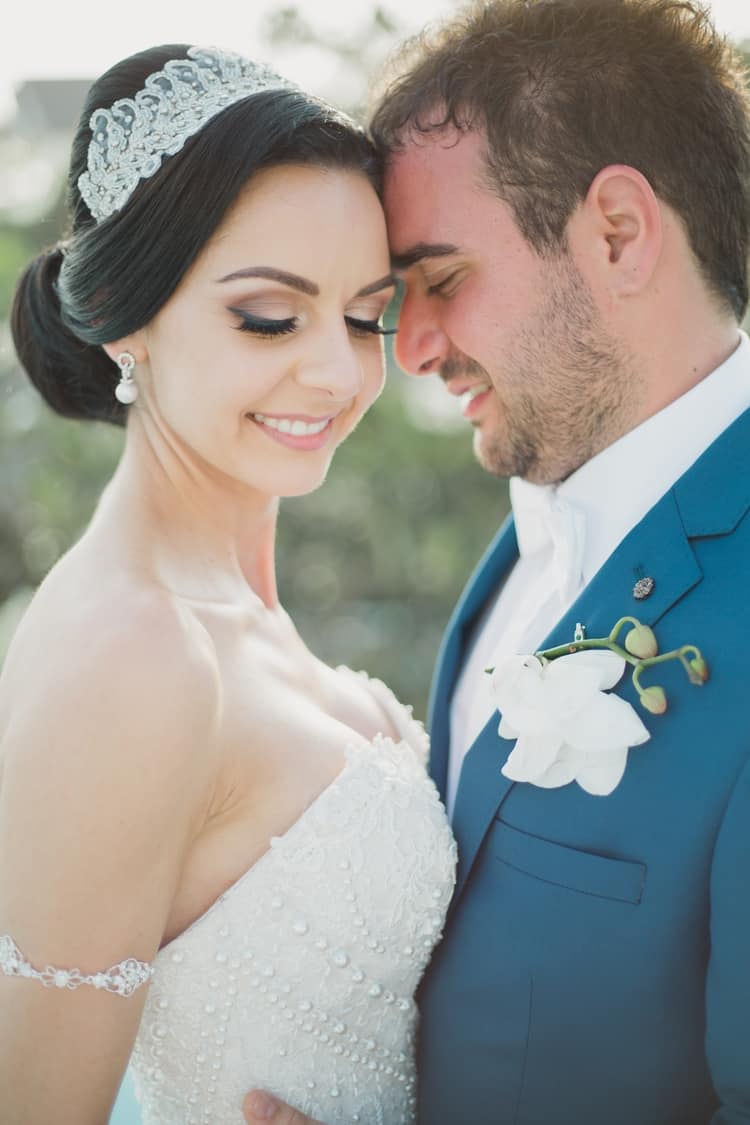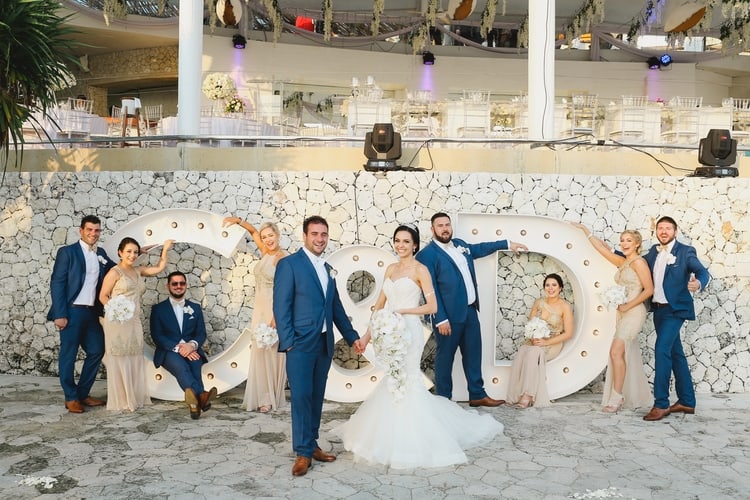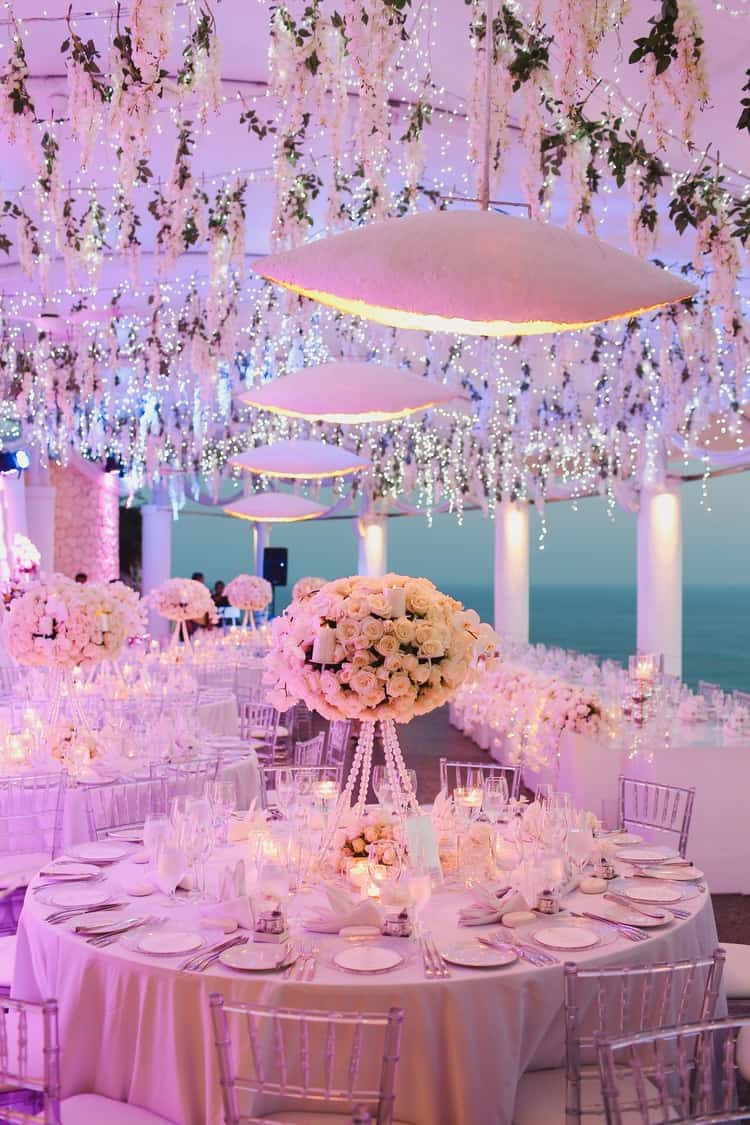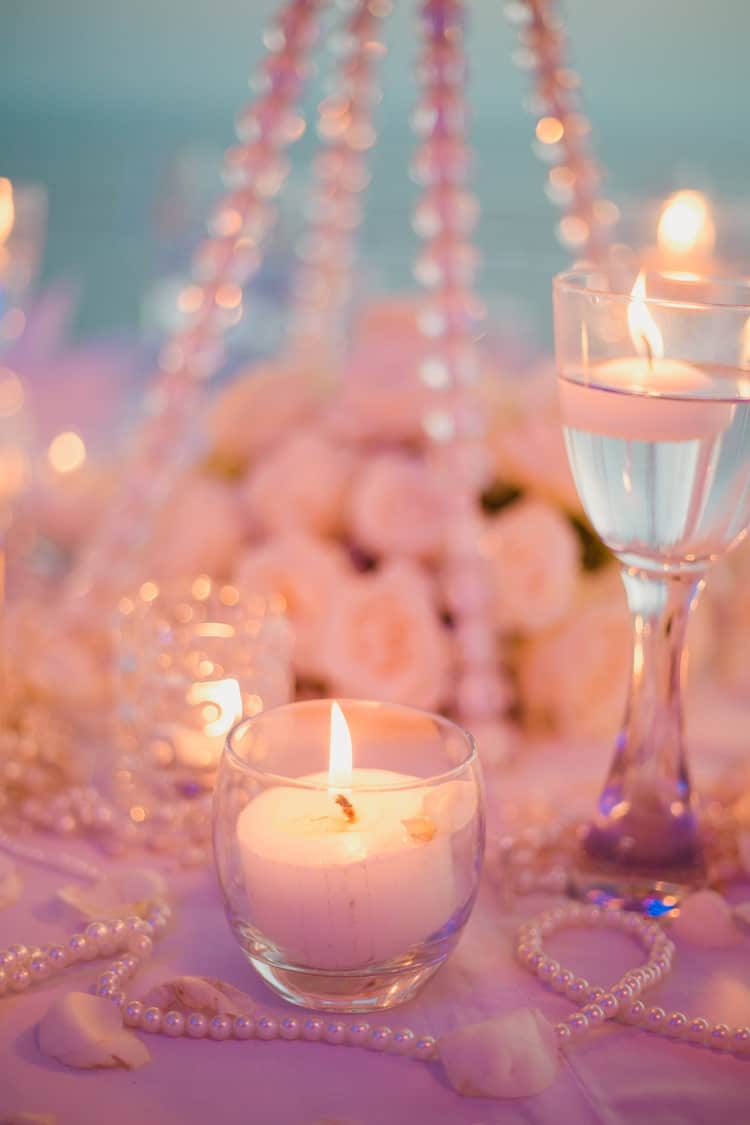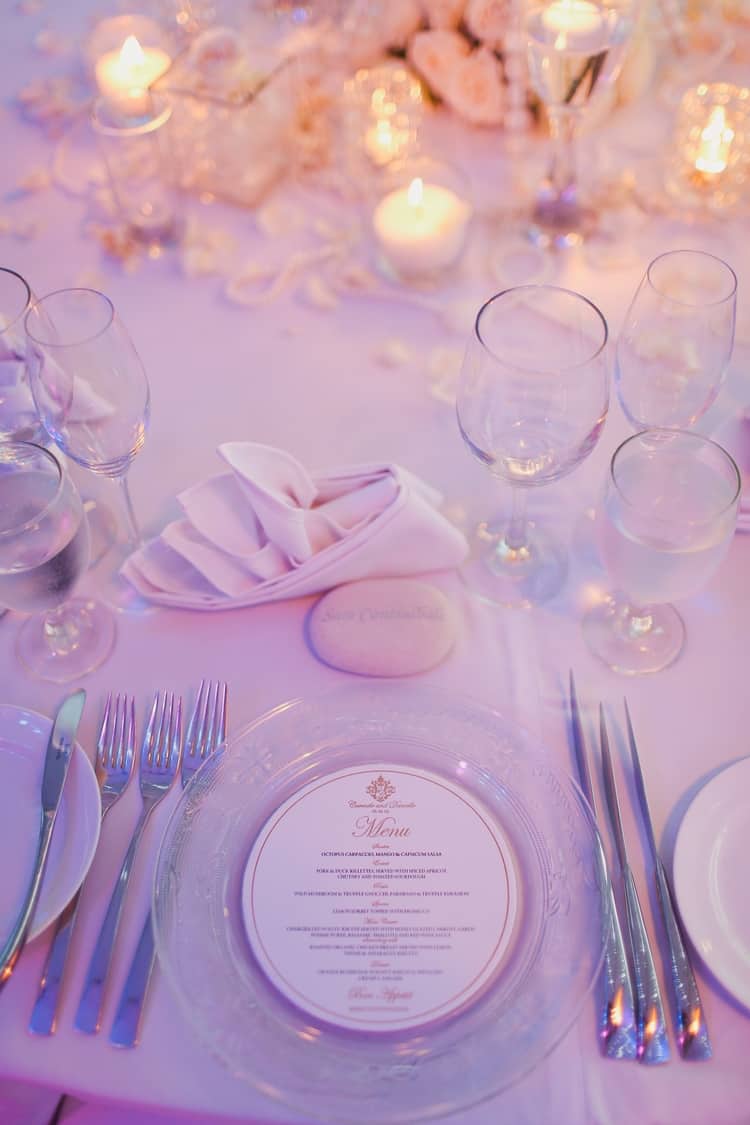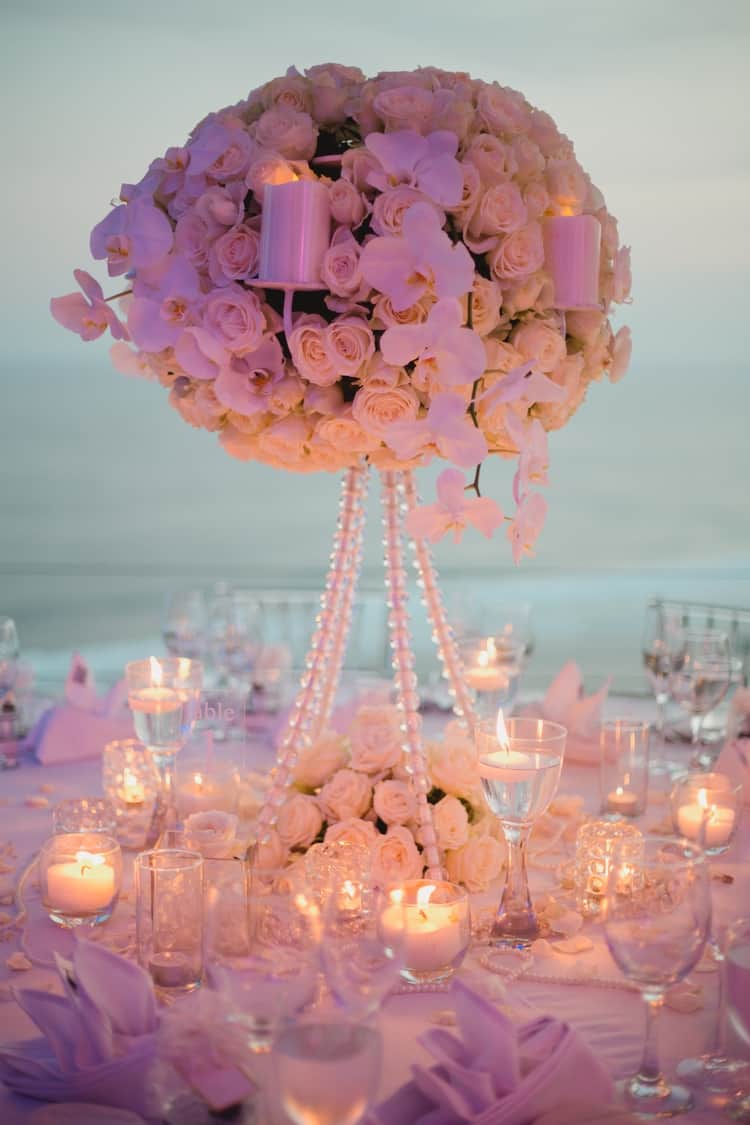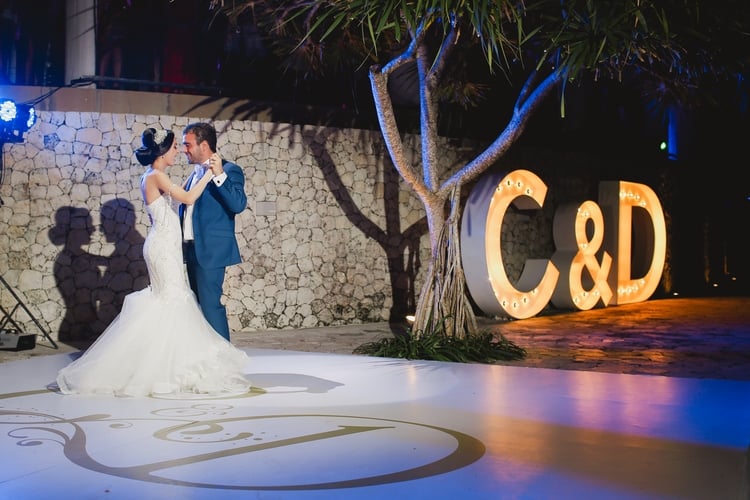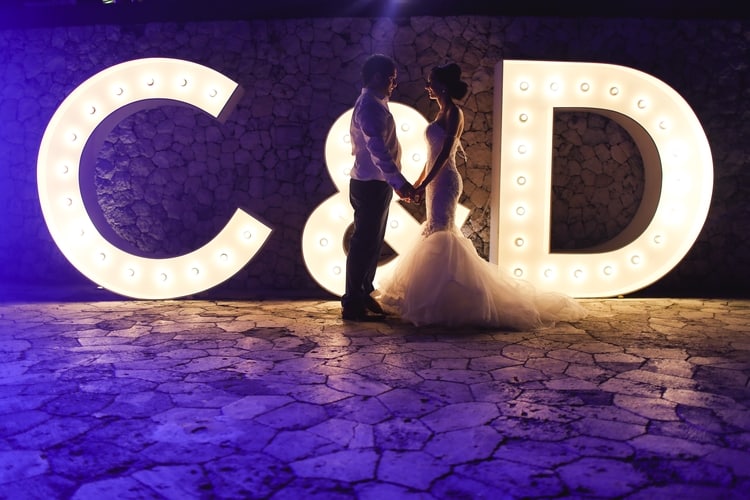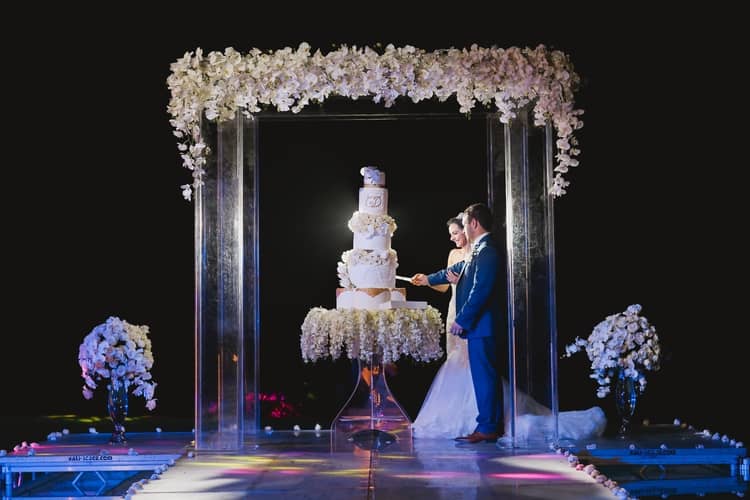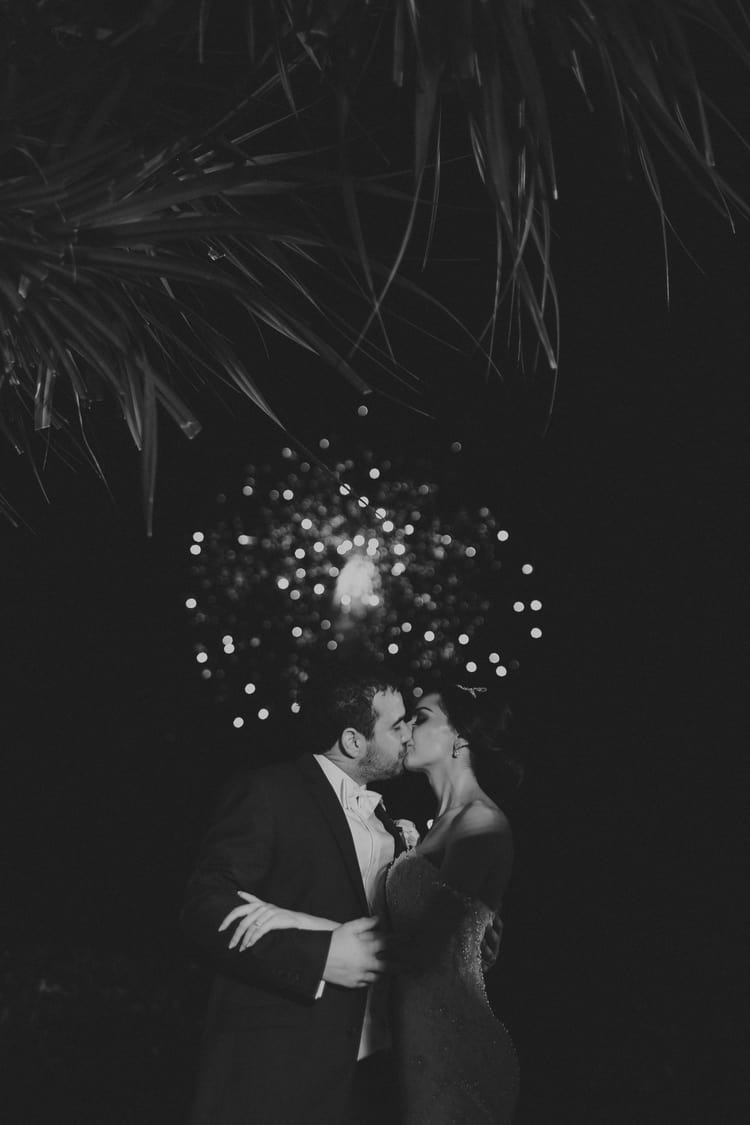 Vendors:
Photographer: Donny from Axioo Photography
Venue: Karma Kandara Resort
Featured:

17 Welcome Bags & Favors Your Guests Will LOVE (and ones they won't)!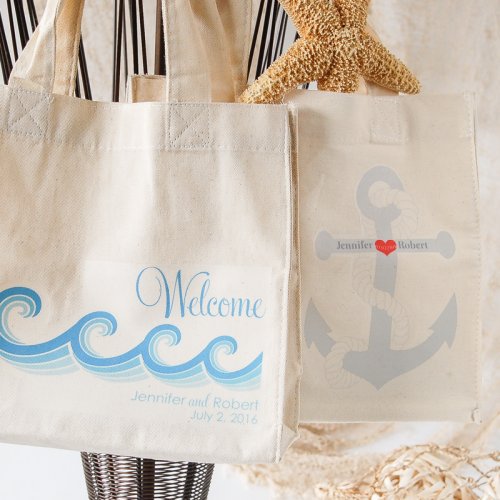 Welcome bags and favors are a great way to show your love and appreciation to your family/friends who are attending your destination wedding. To get some ideas of the best favors and welcome bags, we polled hundreds of destination brides who already got married. They shared their thoughts on the type of welcome bag items and favors their guests loved, as well as the misses.
Featured:

Destination Wedding Invitations in a Bottle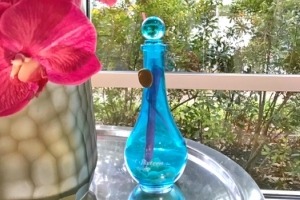 How do you tell your guests they're about to embark on the most magical trip of their lives? With the most unique beach wedding invitations, of course! We got these stunning "Invitations in a Bottle" sent to us in the mail and were blown away! This is probably the most fun way to set the tone and make an impression when you announce your destination wedding.