When I asked Marie & Dave to describe the theme of their Niagara on the Lake wedding, they said they were going for "romantic, intimate, and fun". And when you see their spectacular wedding album, I think you'll agree that they hit it out of the ballpark.
The couple had an outdoor wedding at the Riverbend Inn & Vineyard, surrounded by 110 guests who traveled from all over the U.S. and Canada. The color palette consisted of gorgeous shades of pink and yellow, with gold accents. I love every single detail of this wedding. From the colors, to the breathtaking décor, to the really cool menu sign and guestbook. But my favorite part has to be the way the couple incorporated different traditions from both sides of their multicultural family into their ceremony. All of it was captured by the talented Jackie of Le Tir Photography. A huge thanks goes out to her for sharing this gem with us.
The beautiful bride is also here to tell us more. Enjoy!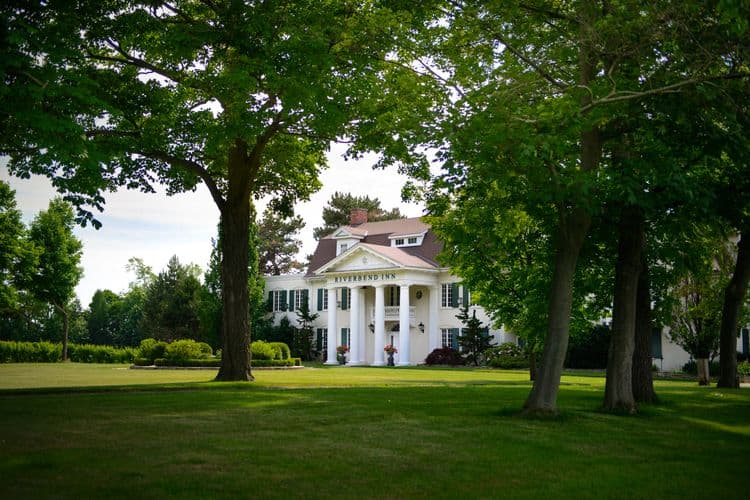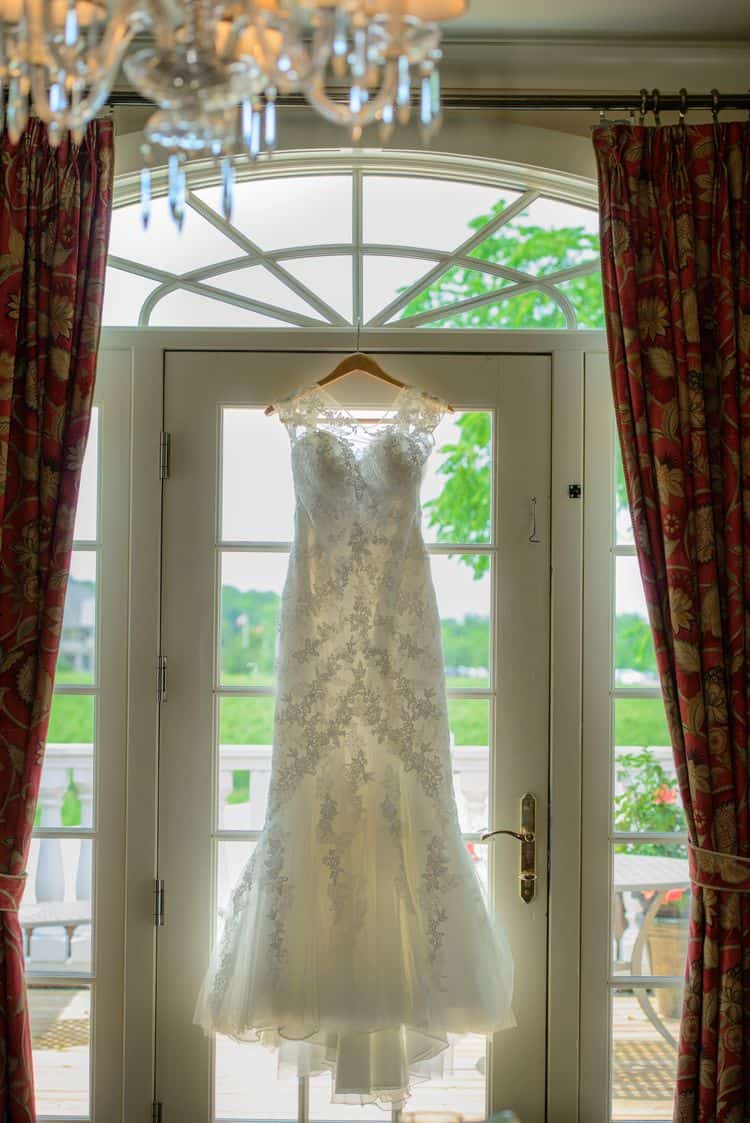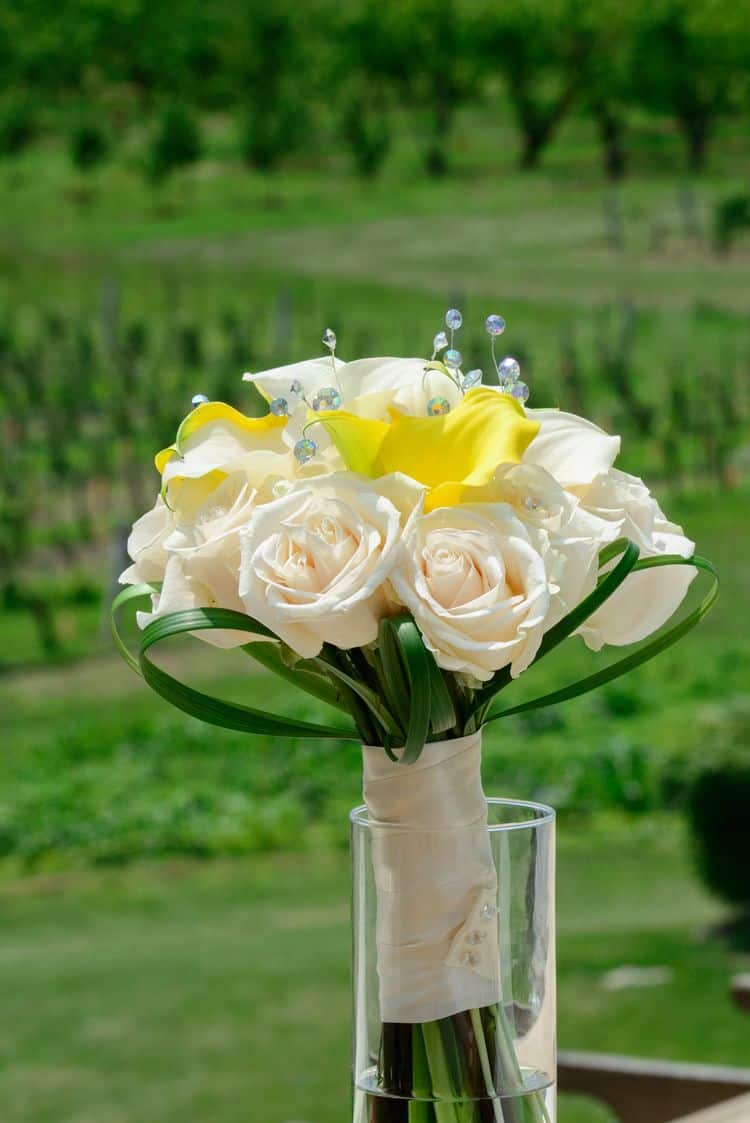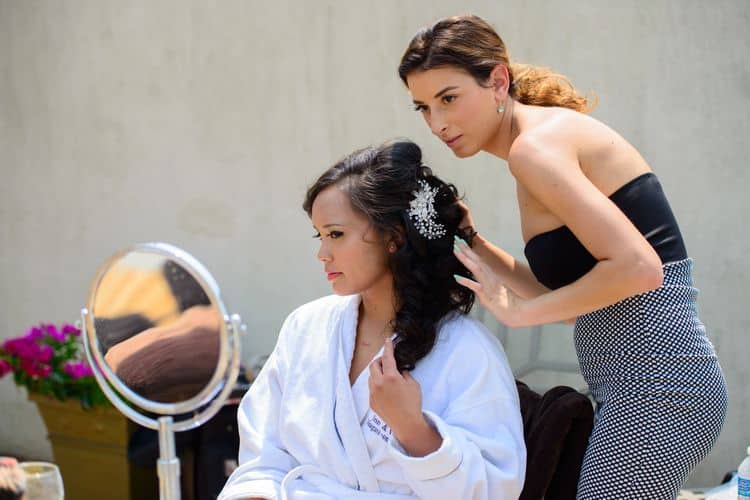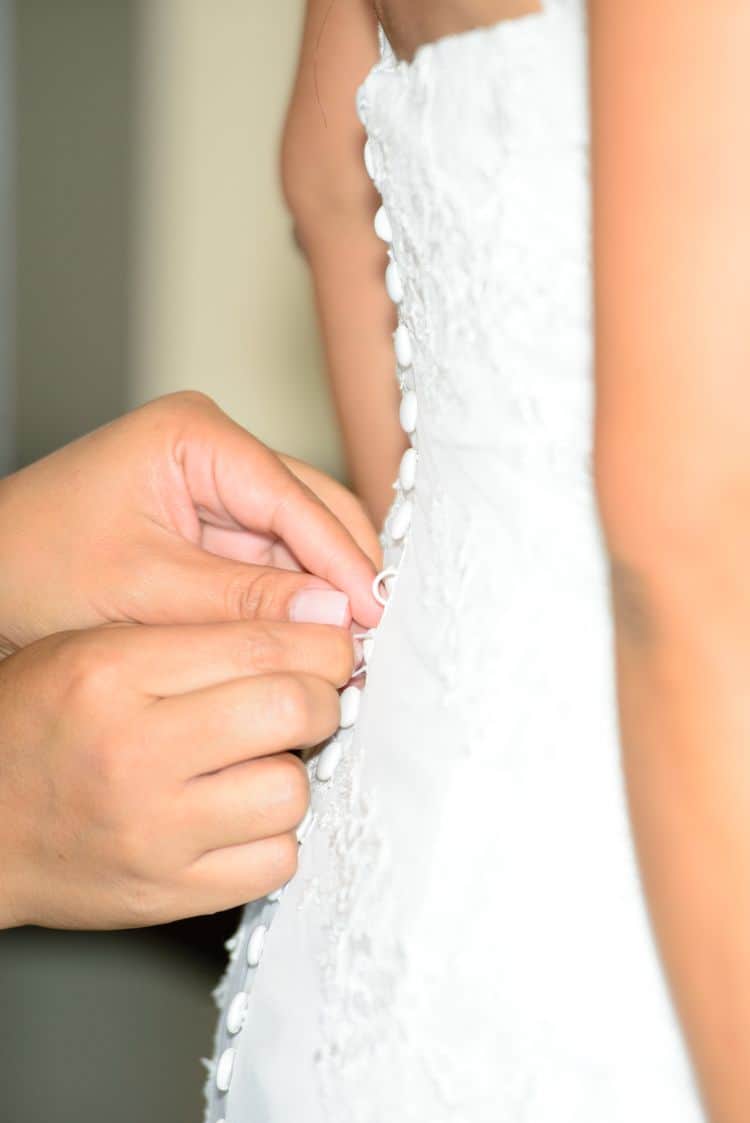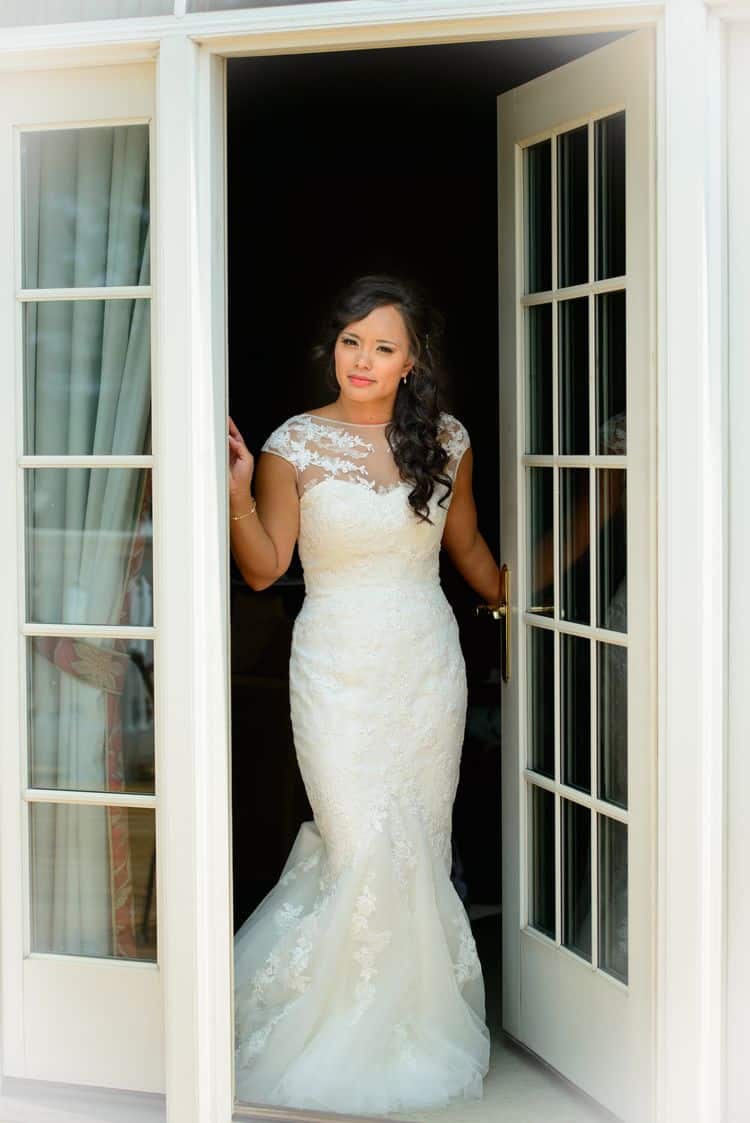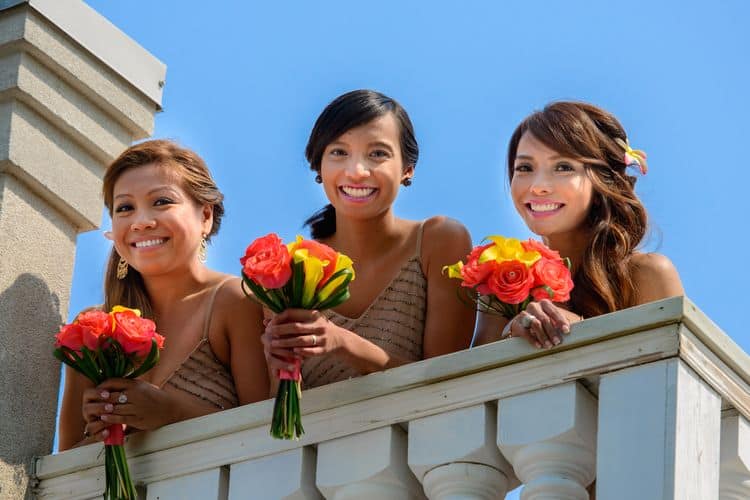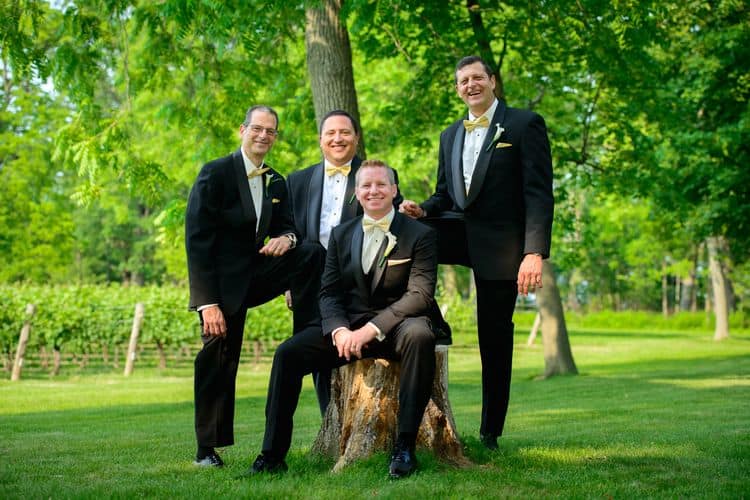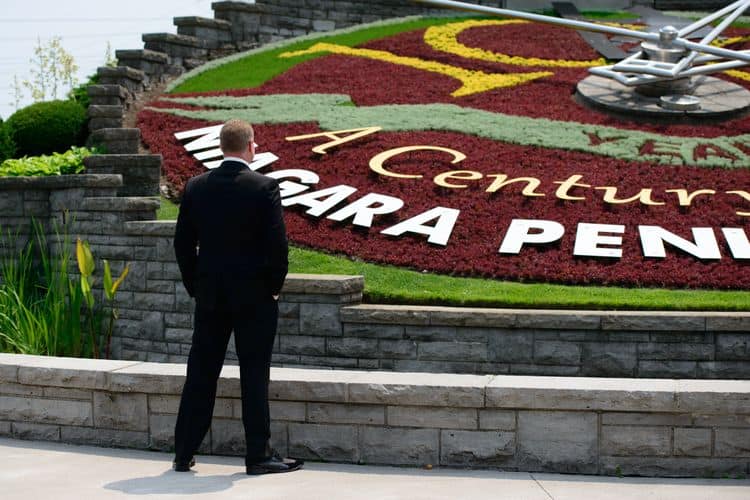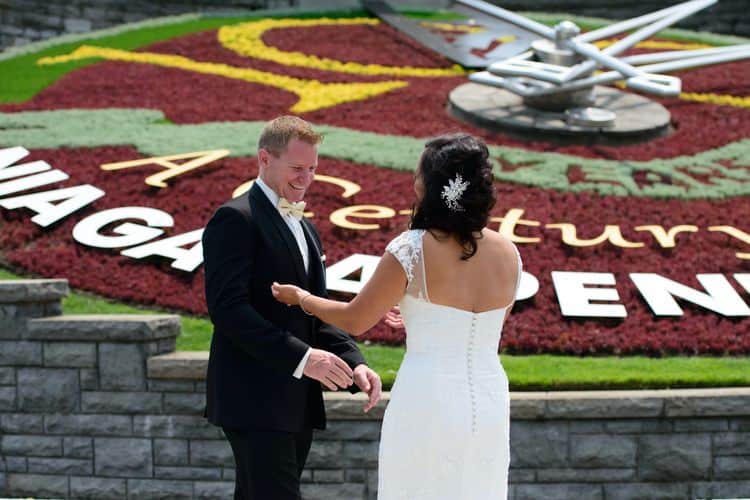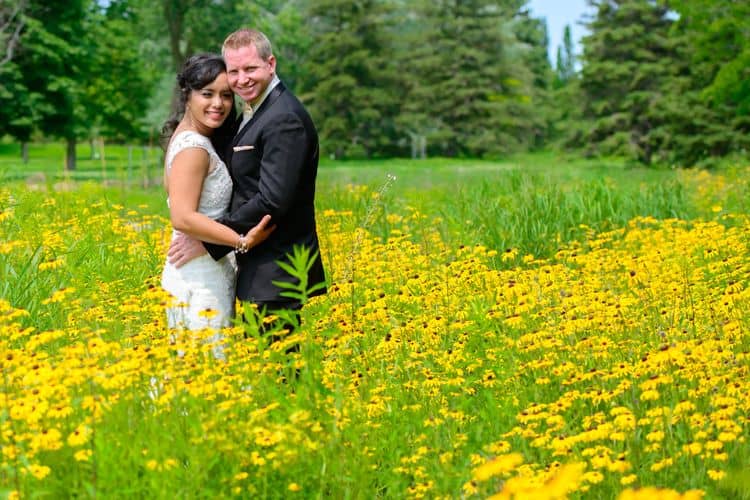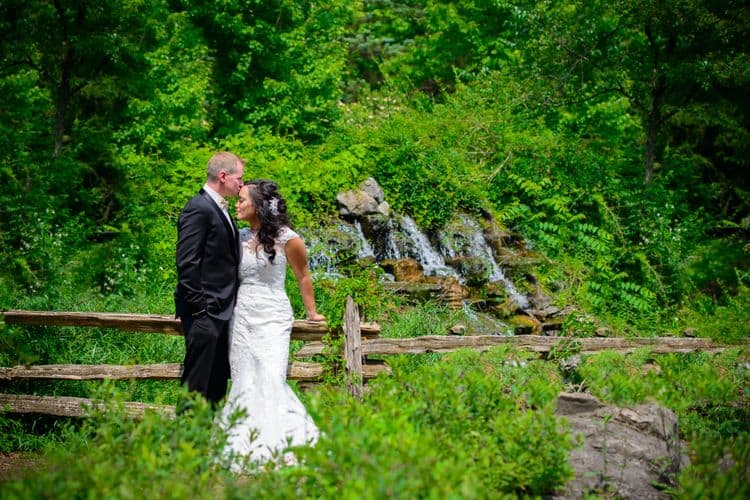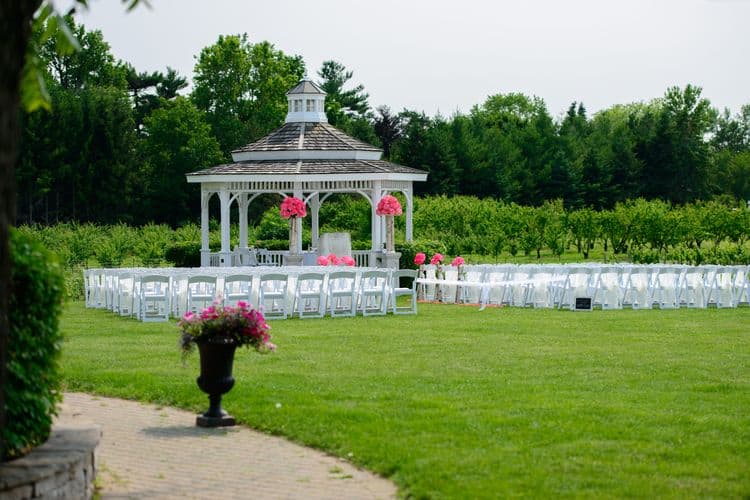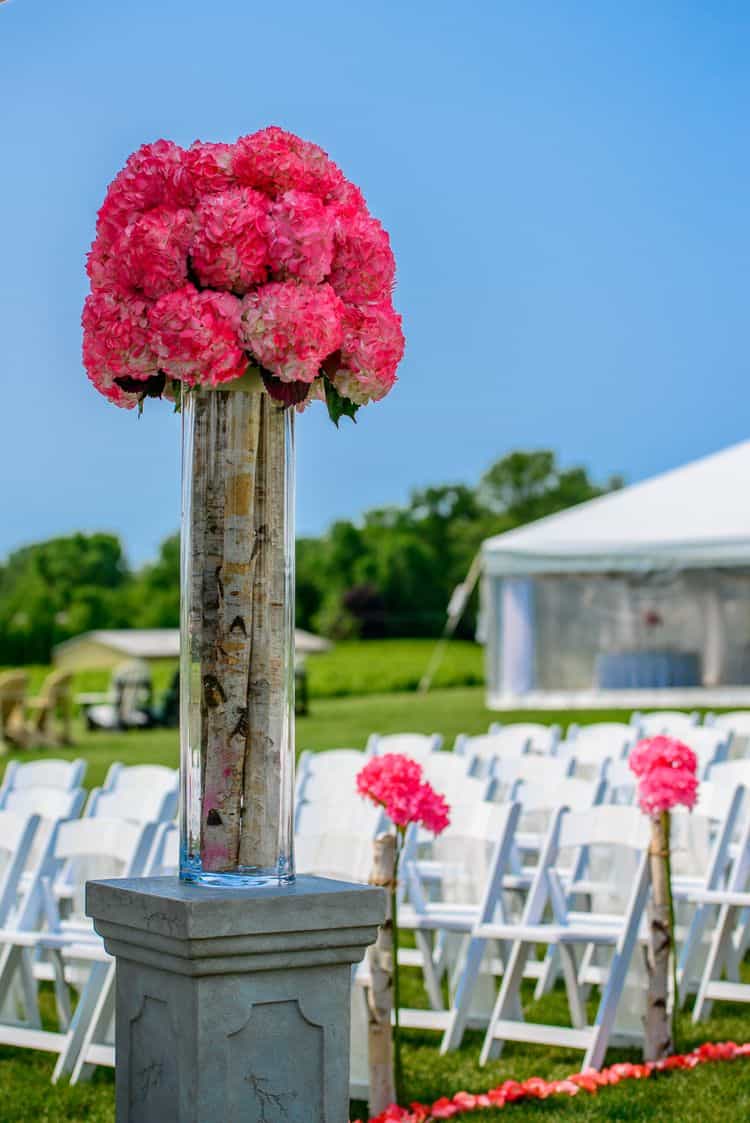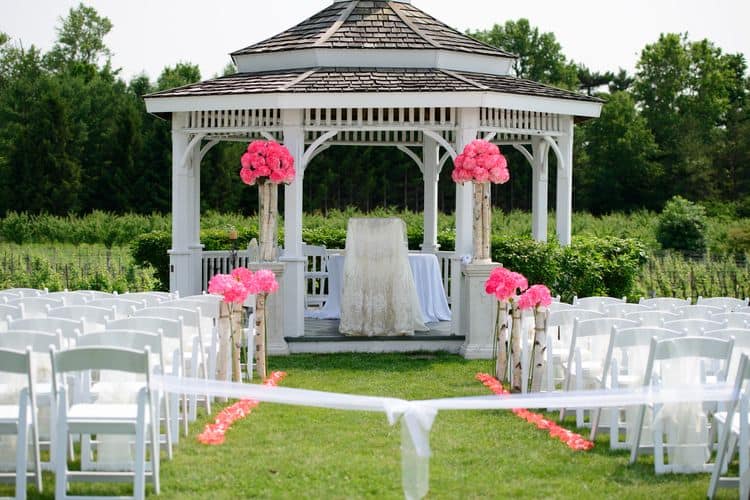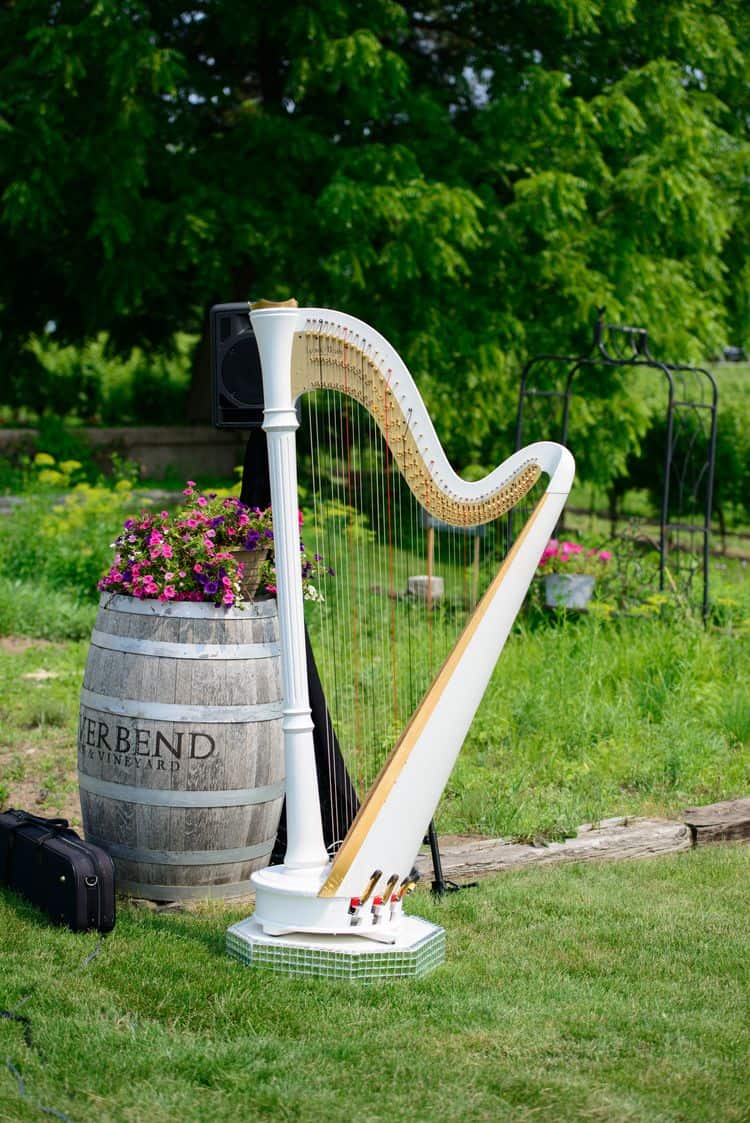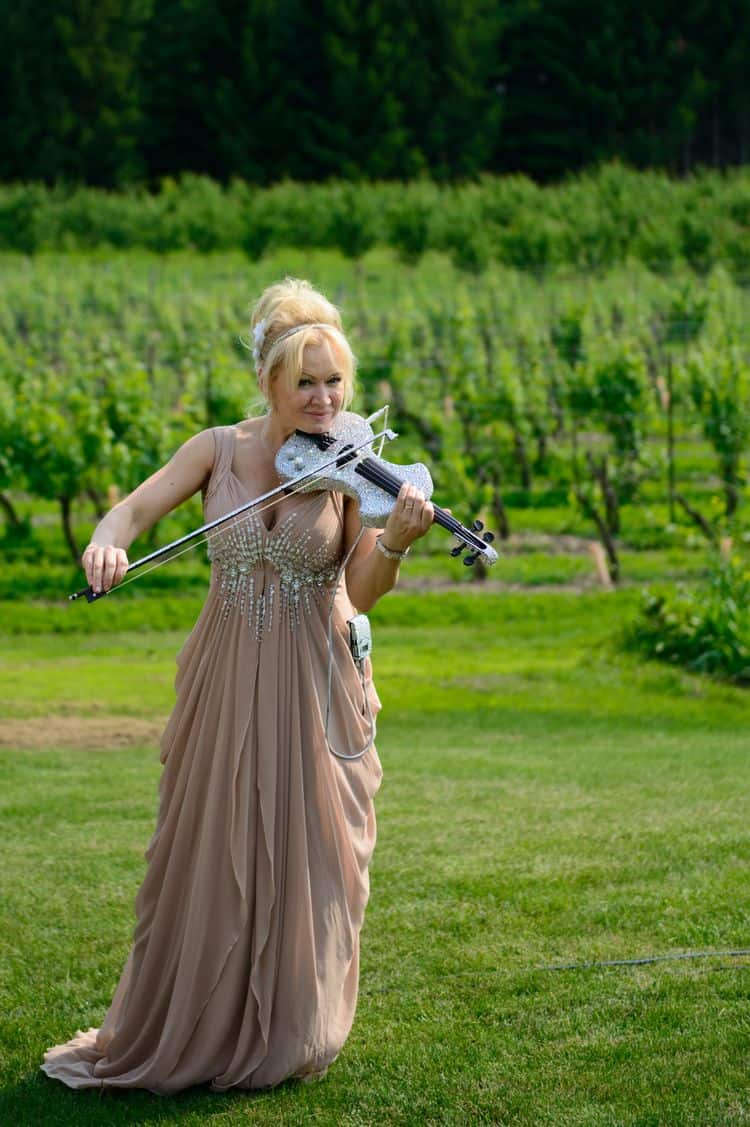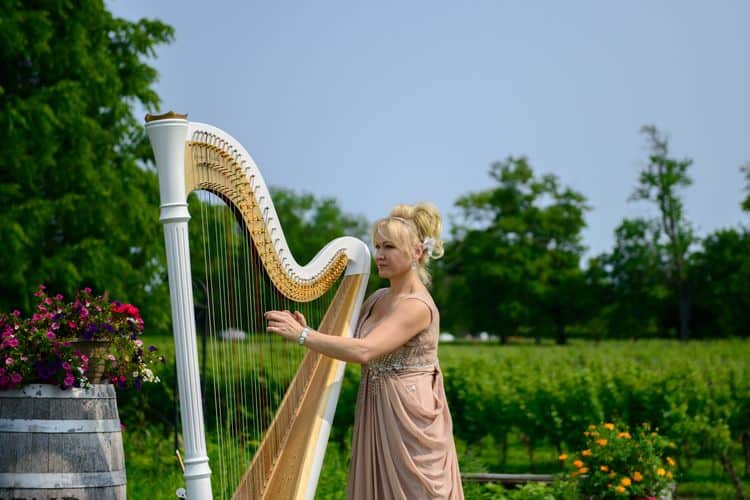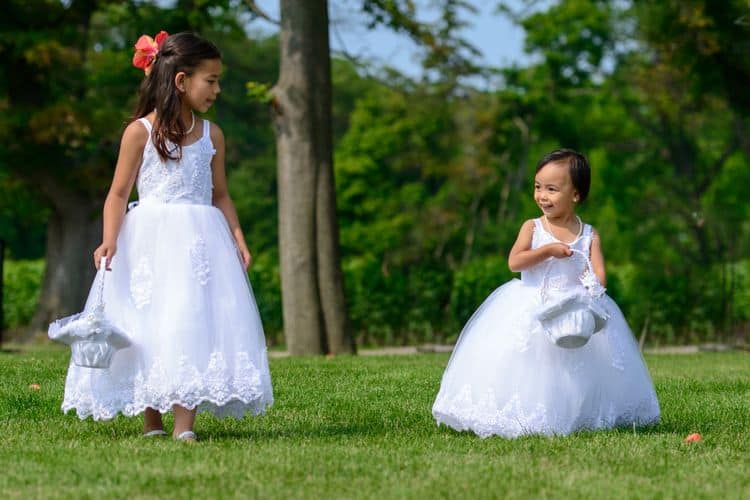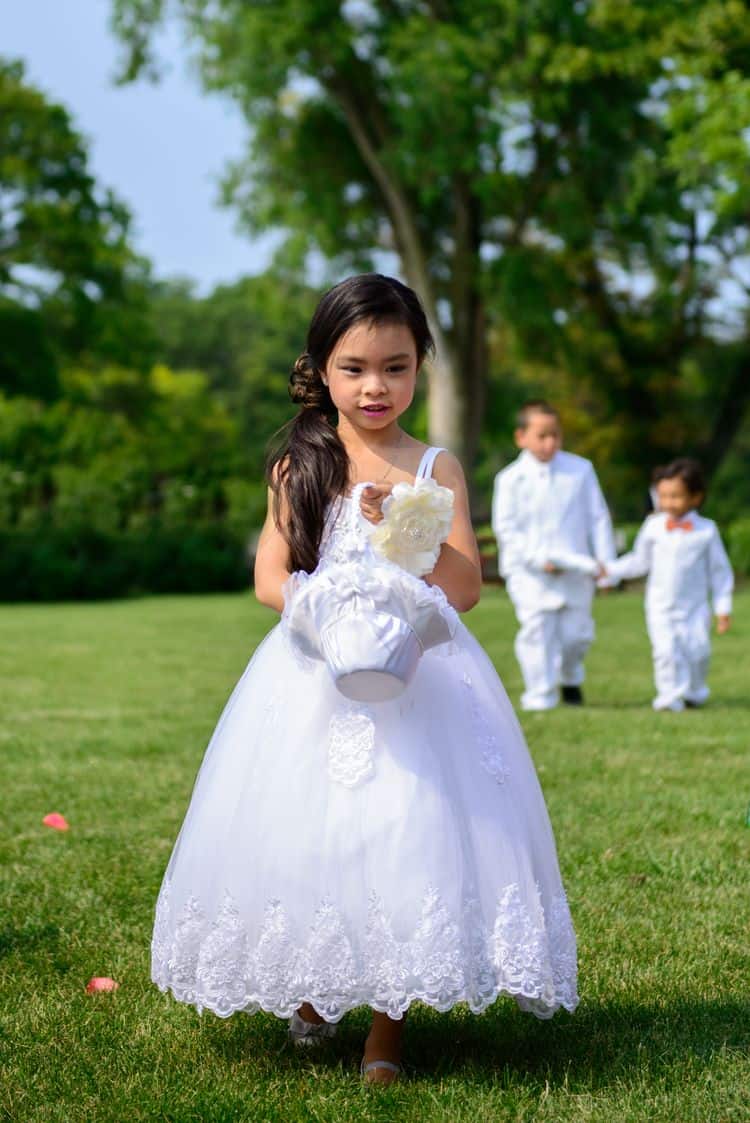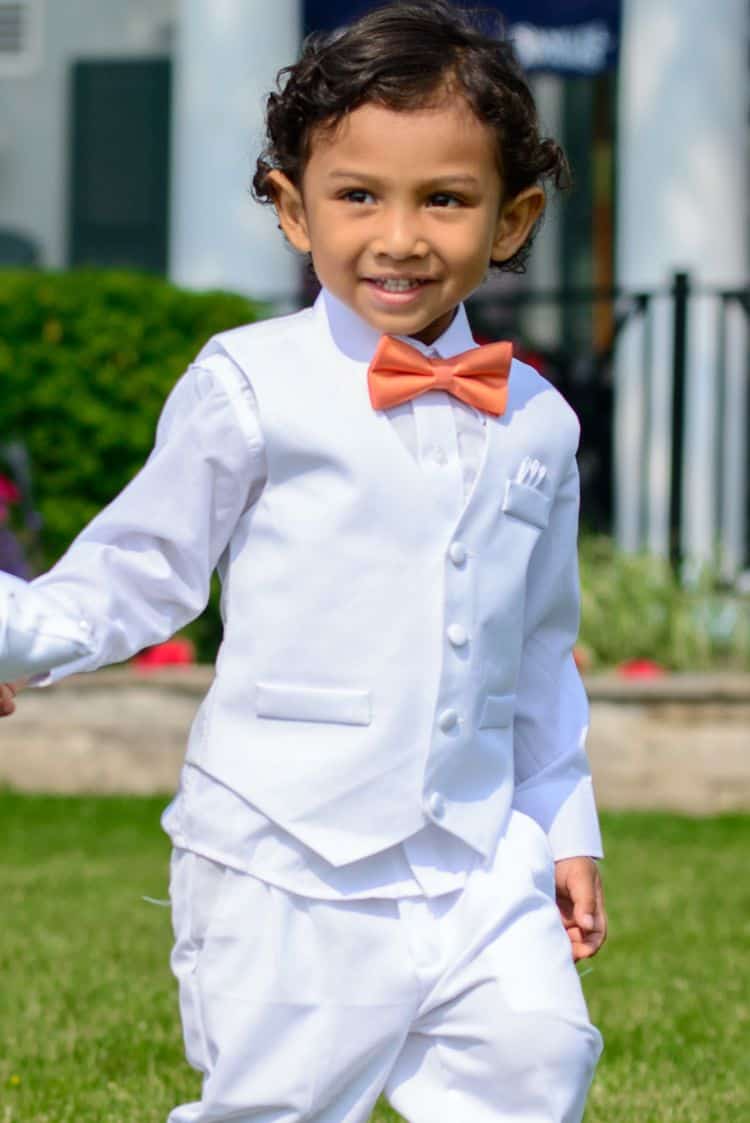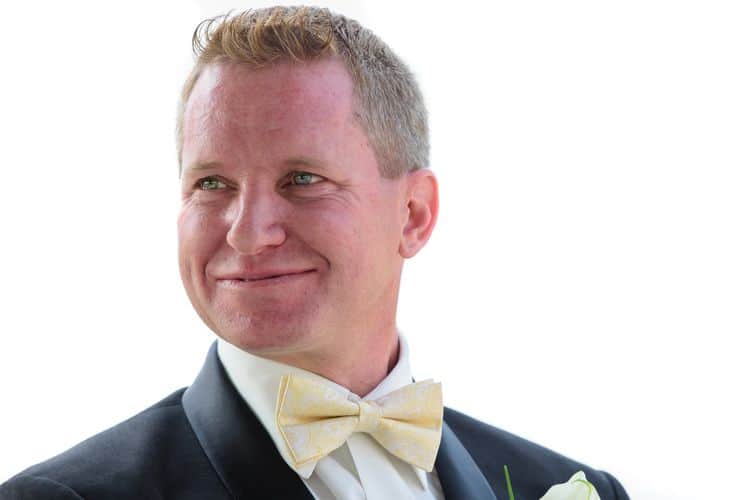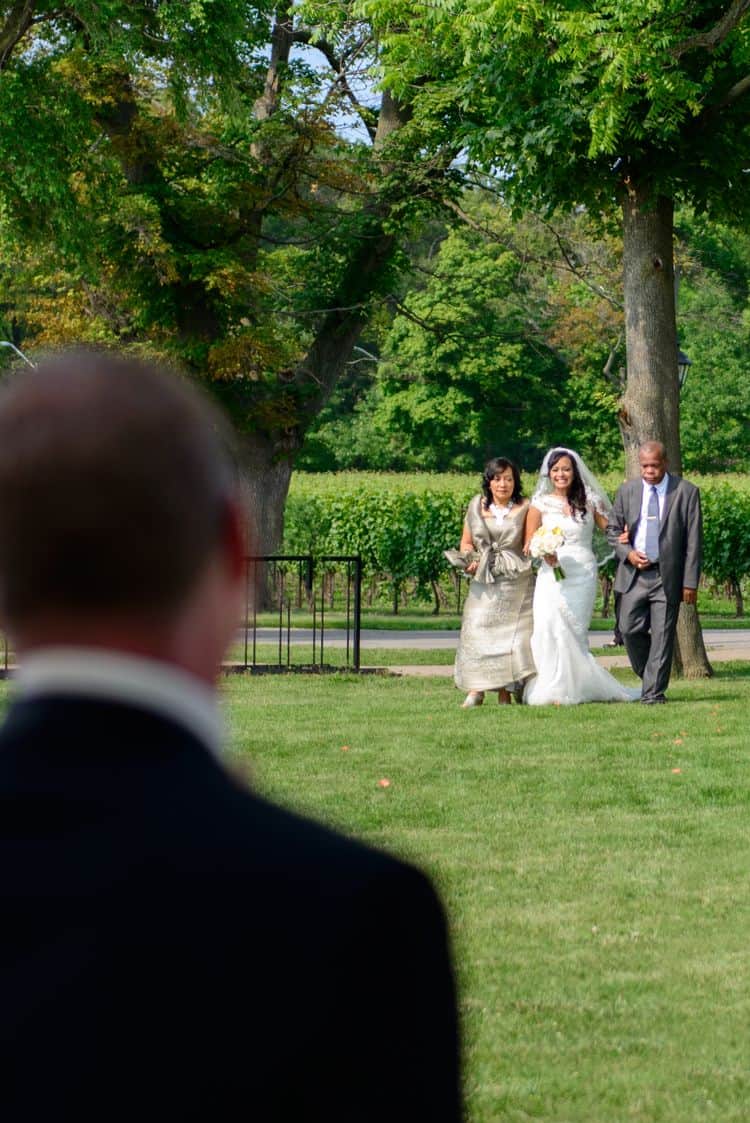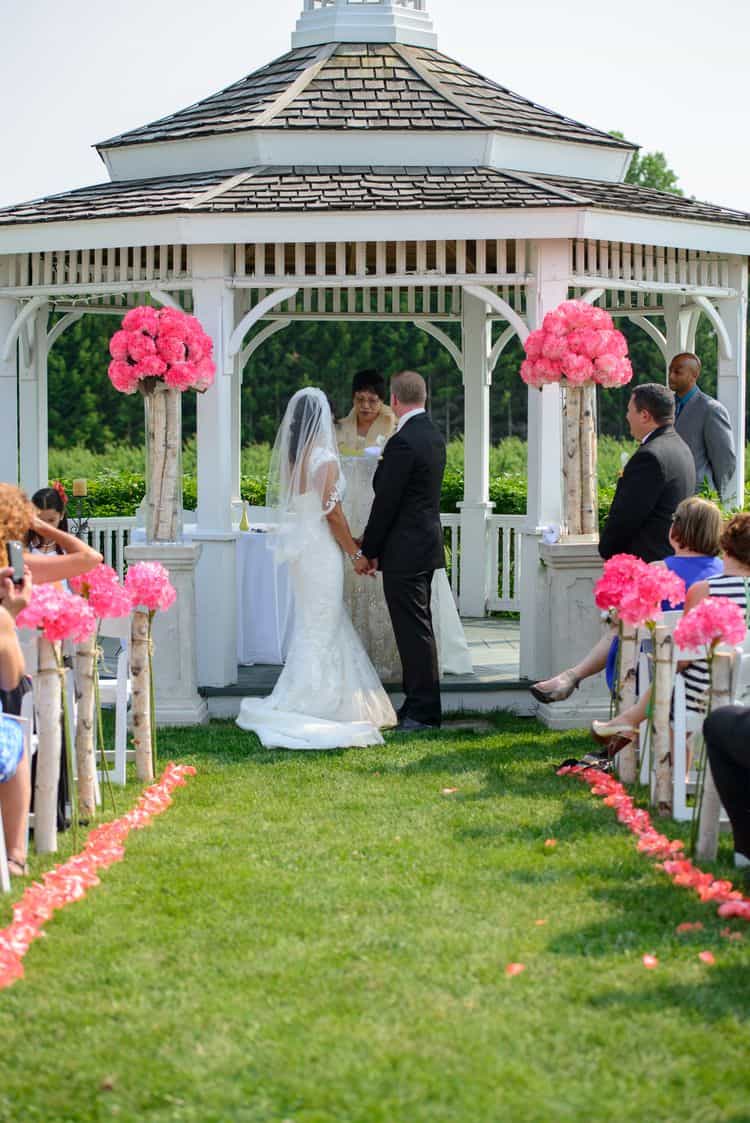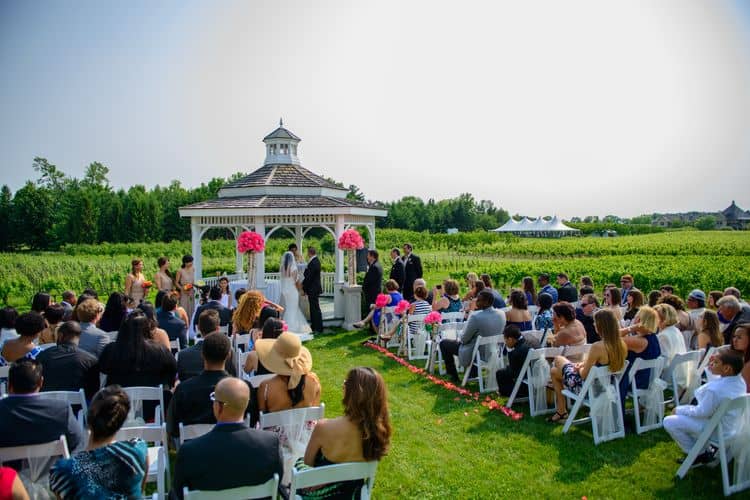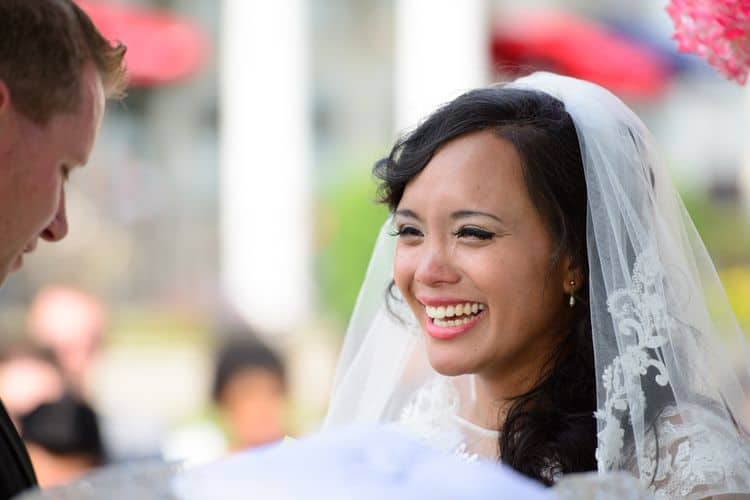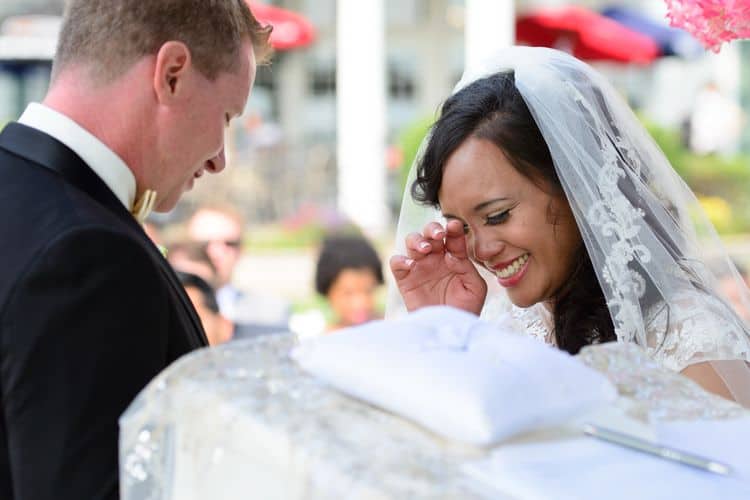 Was there any tradition that you skipped or a tradition that you put a "destination wedding" spin on?
The only thing we skipped was the engagement party. Because our wedding was so multicultural, we tried to incorporate different traditions from both sides of the family. One was the Filipino Veil and Rope ceremony. The veiling ritual signifies the clothing of the two individuals as one. A long, white, rectangular veil is draped over the shoulder of the groom and above the bride's head and then after the veiling, the yugal is draped over the shoulders of the couple. The cord (yugal) is customarily shaped or looped to form the figure "8" (a lucky number; the figure is also interpreted as the infinity sign), to symbolize "everlasting fidelity." We also did the "breaking glass" ceremony as my husband is Jewish.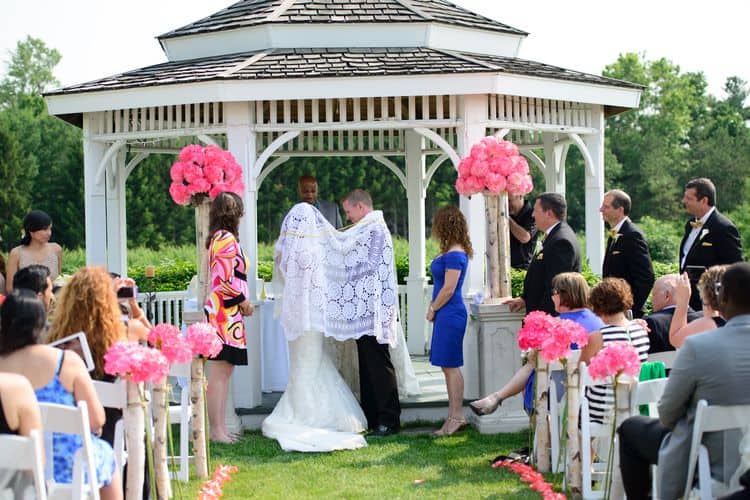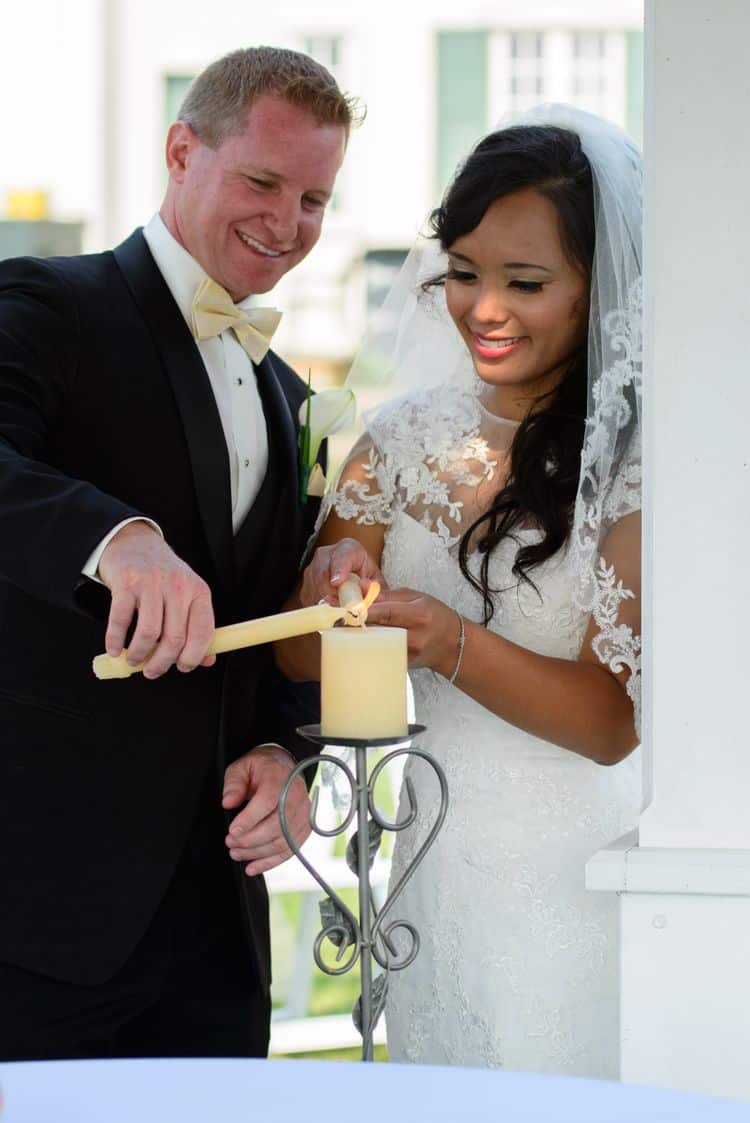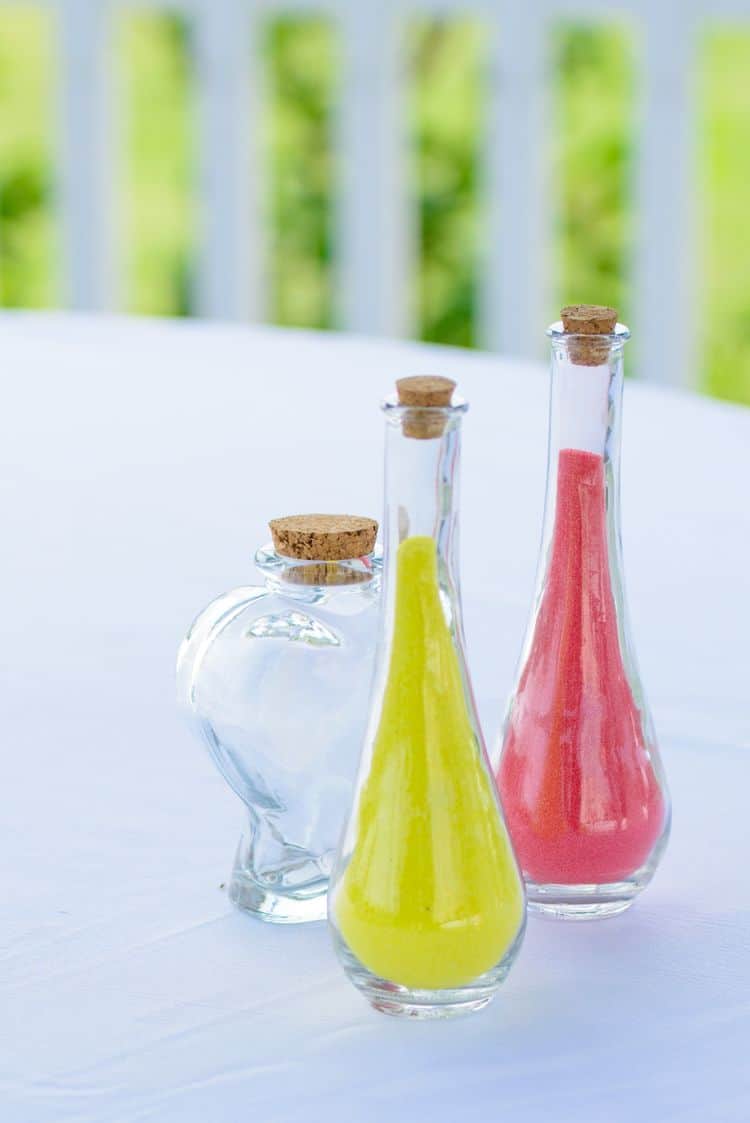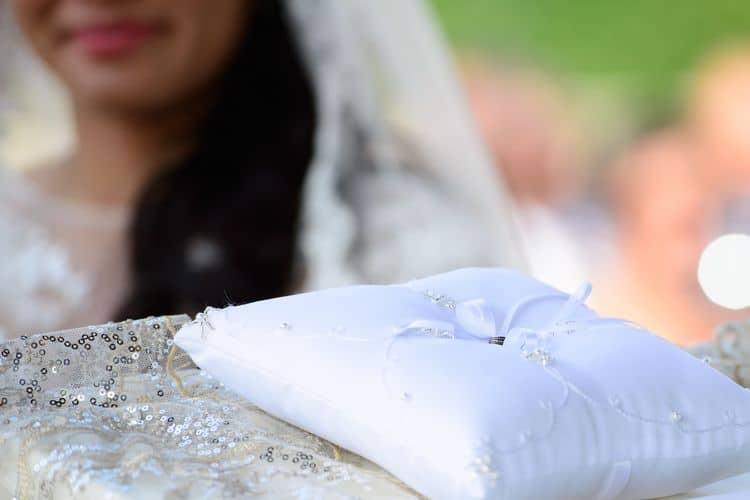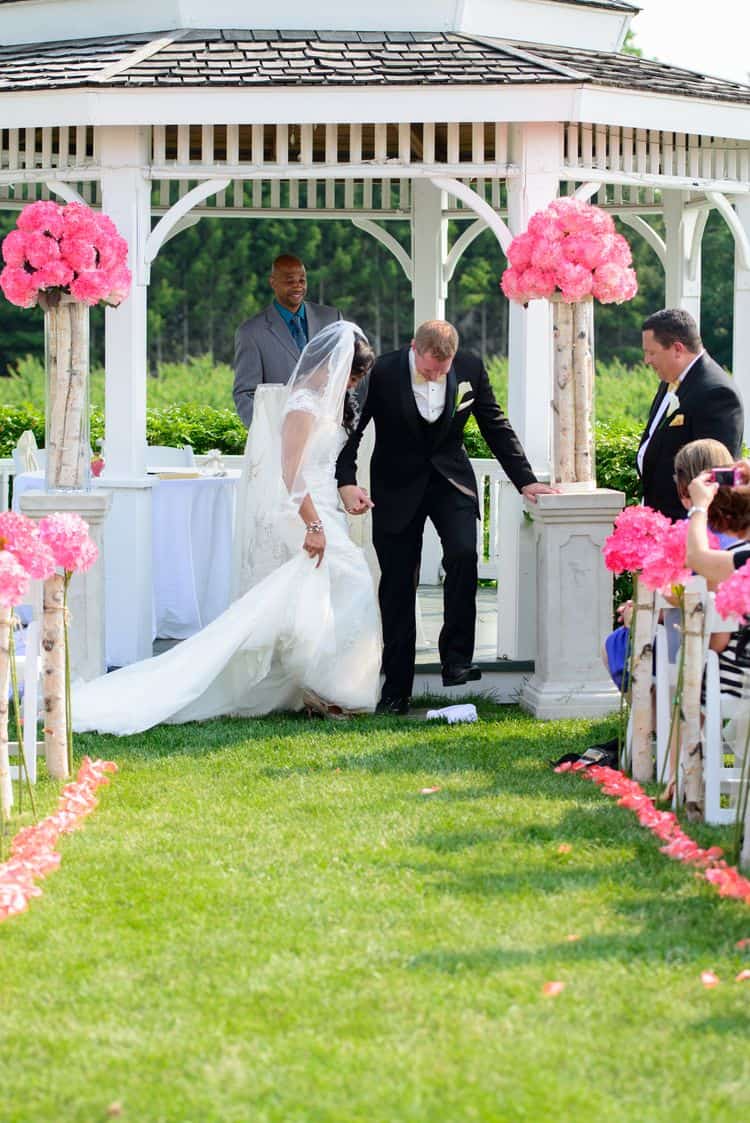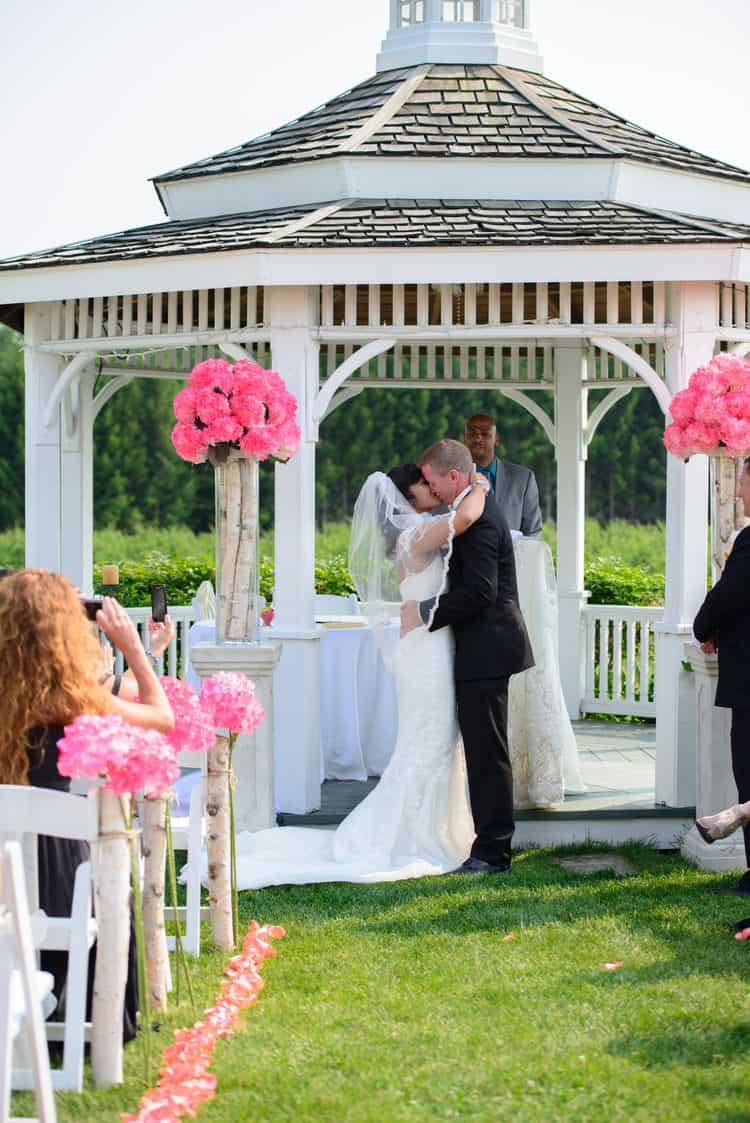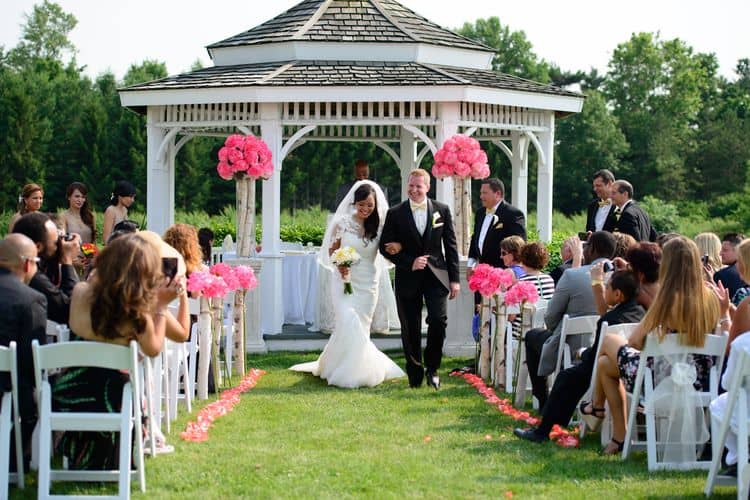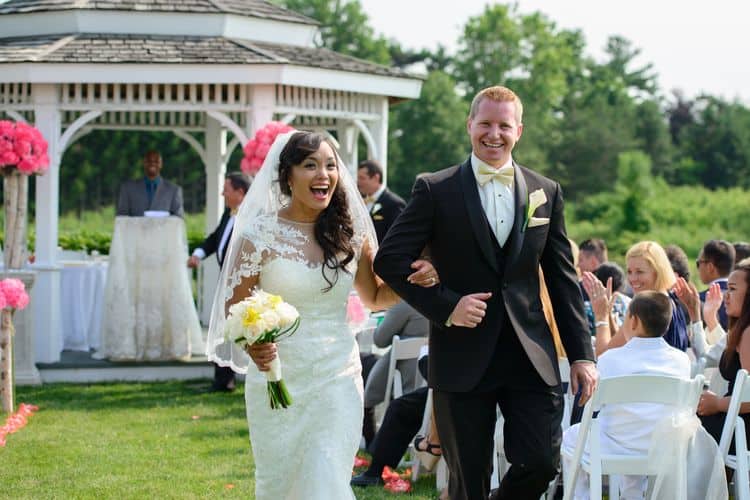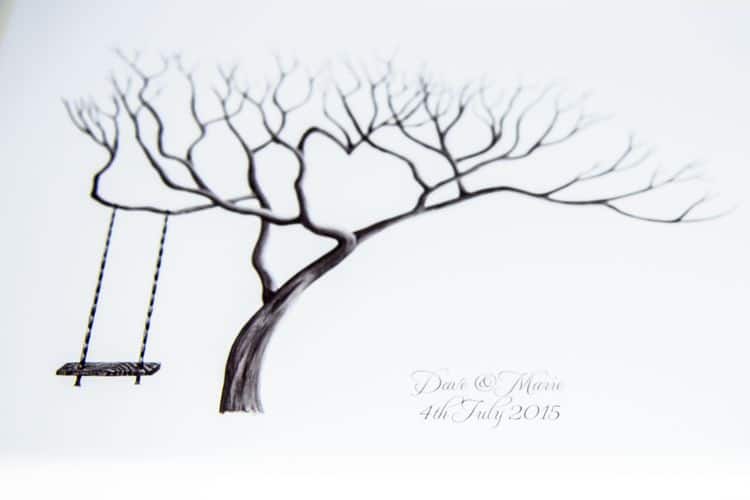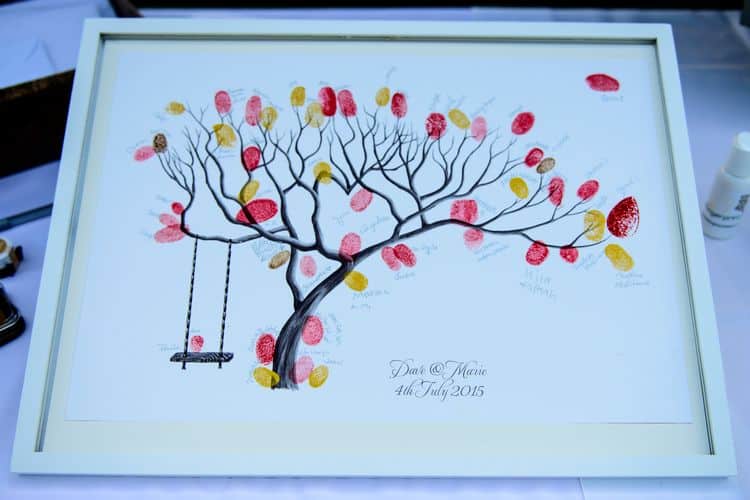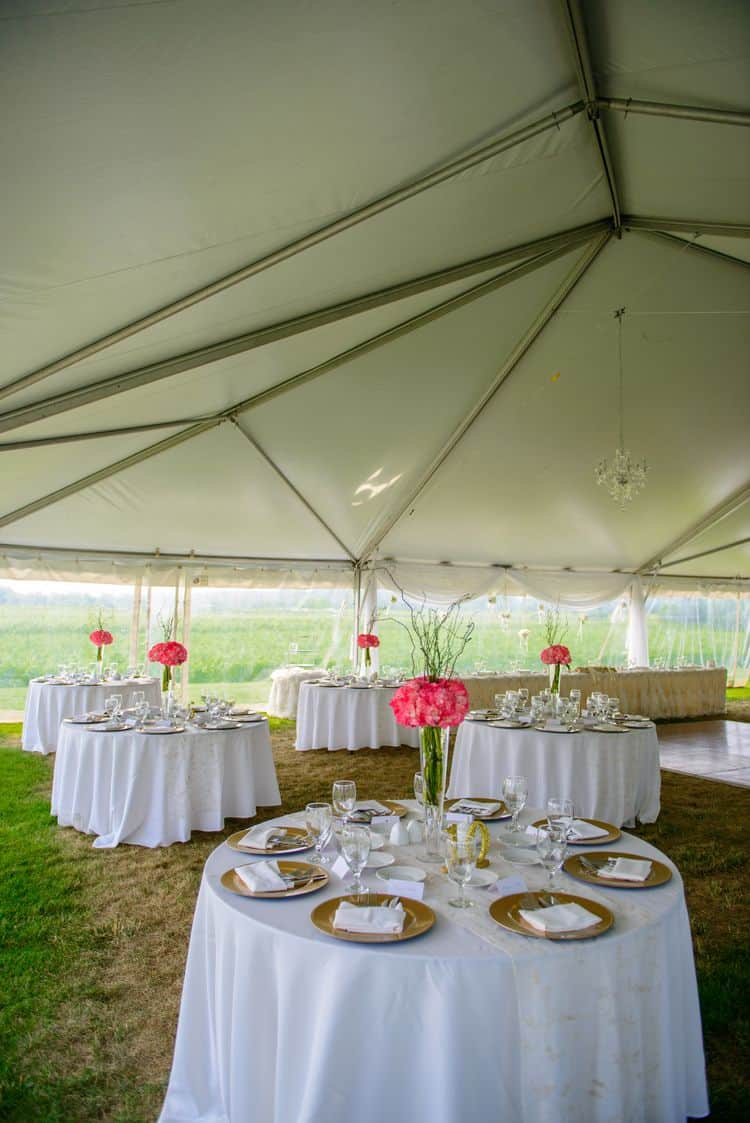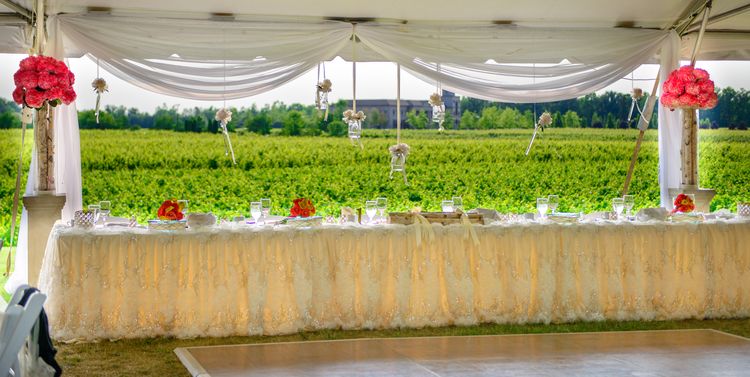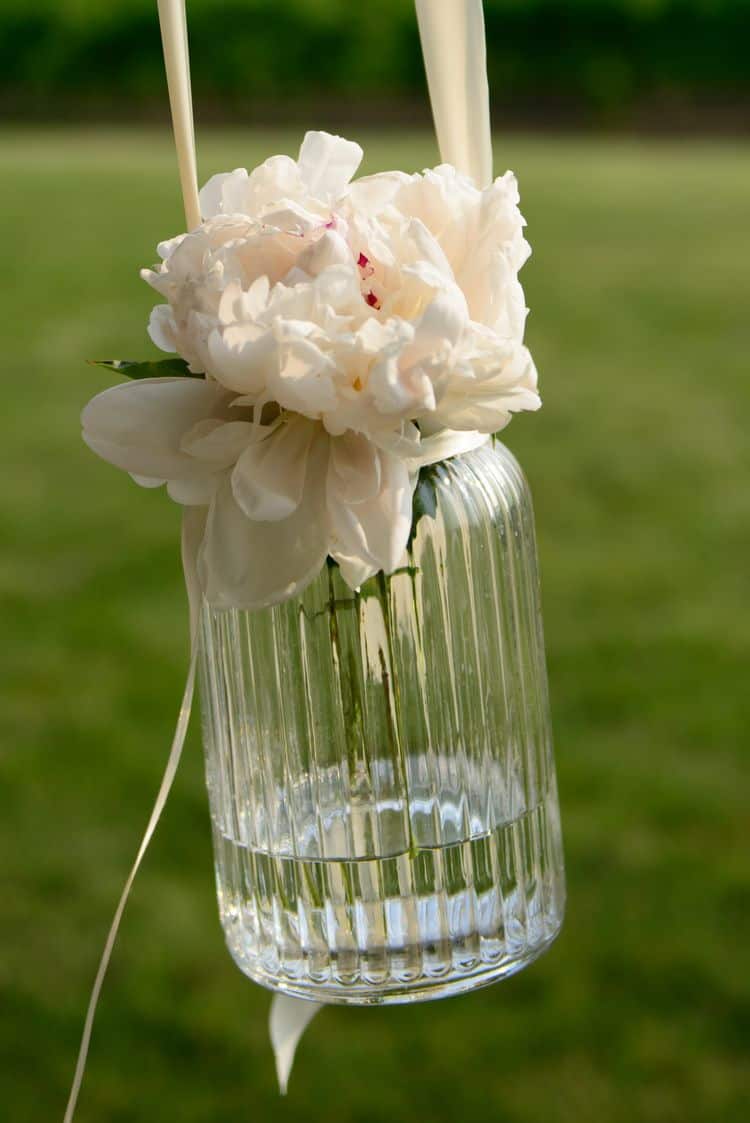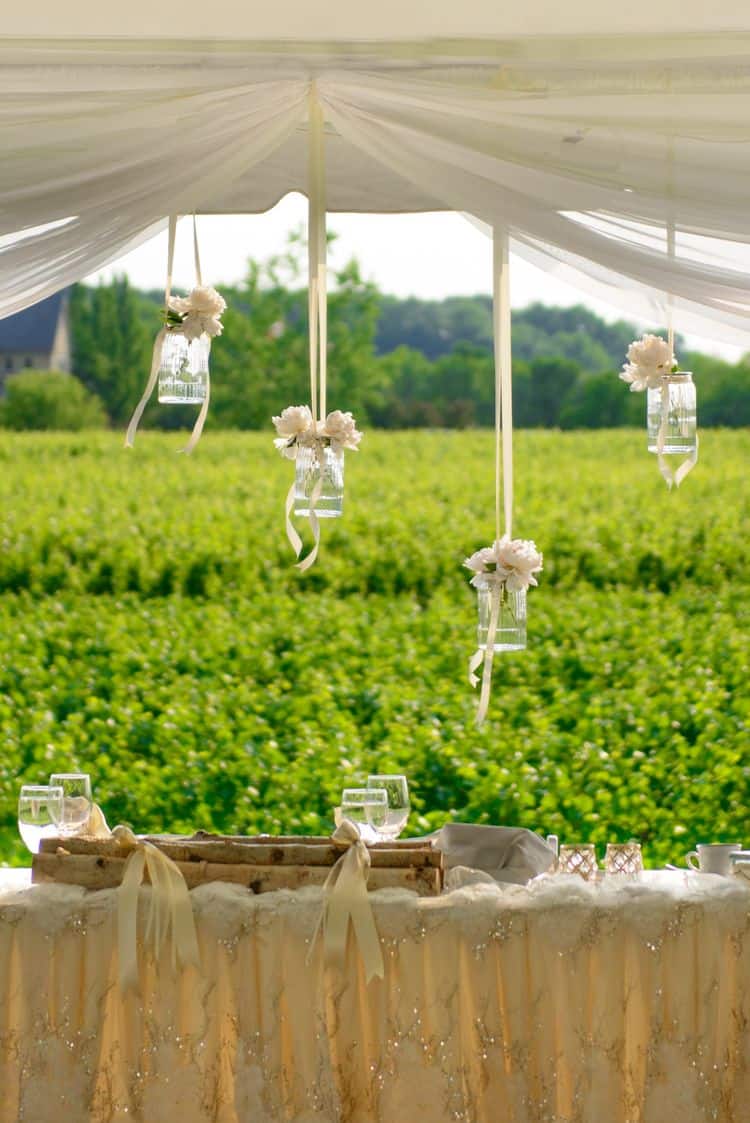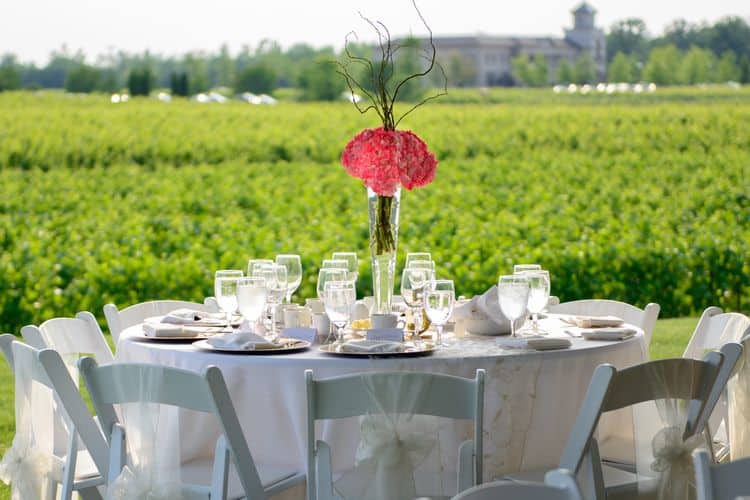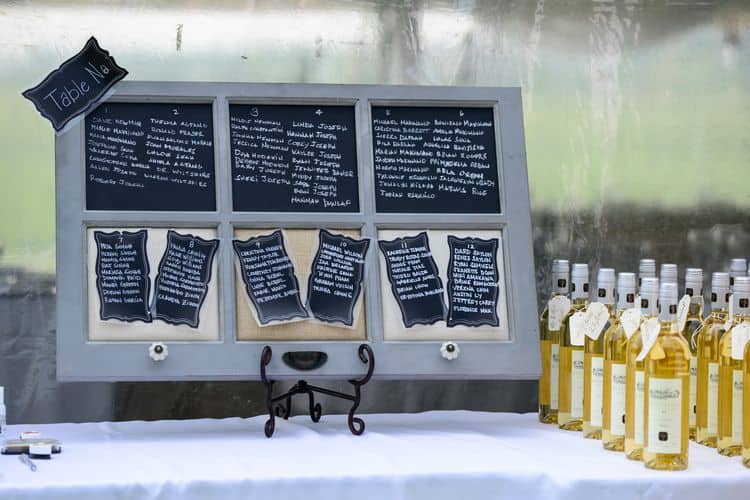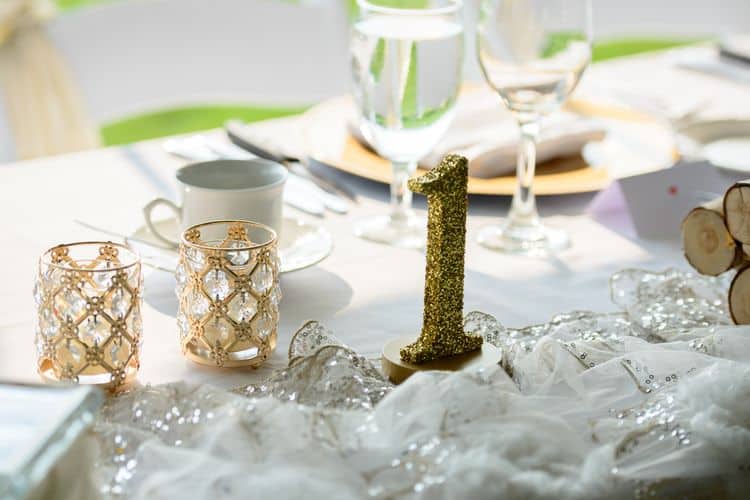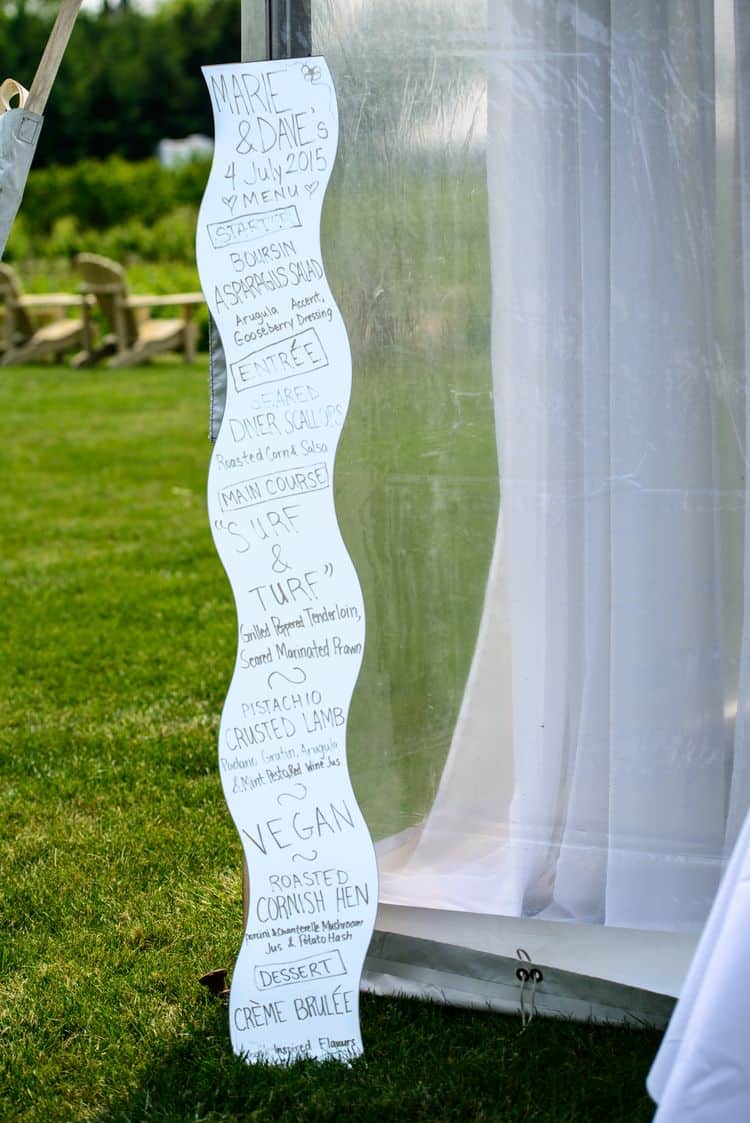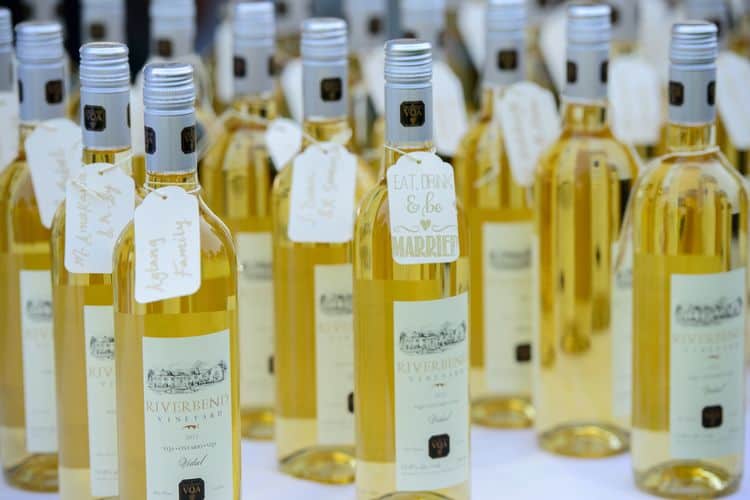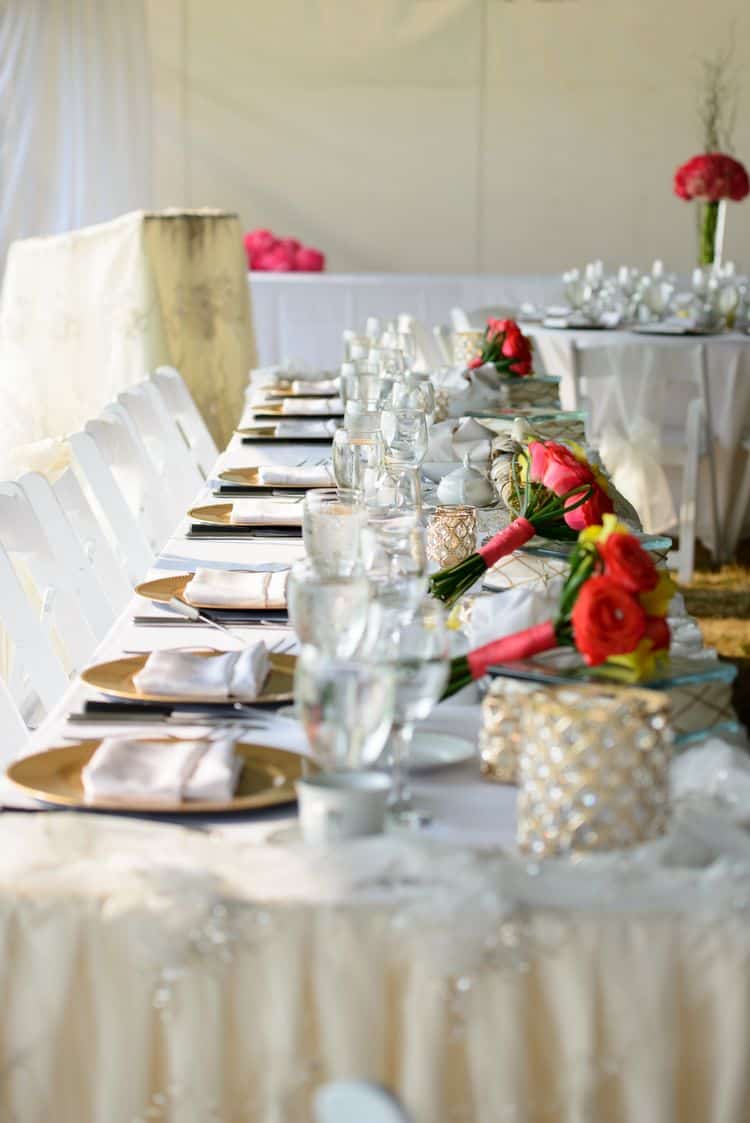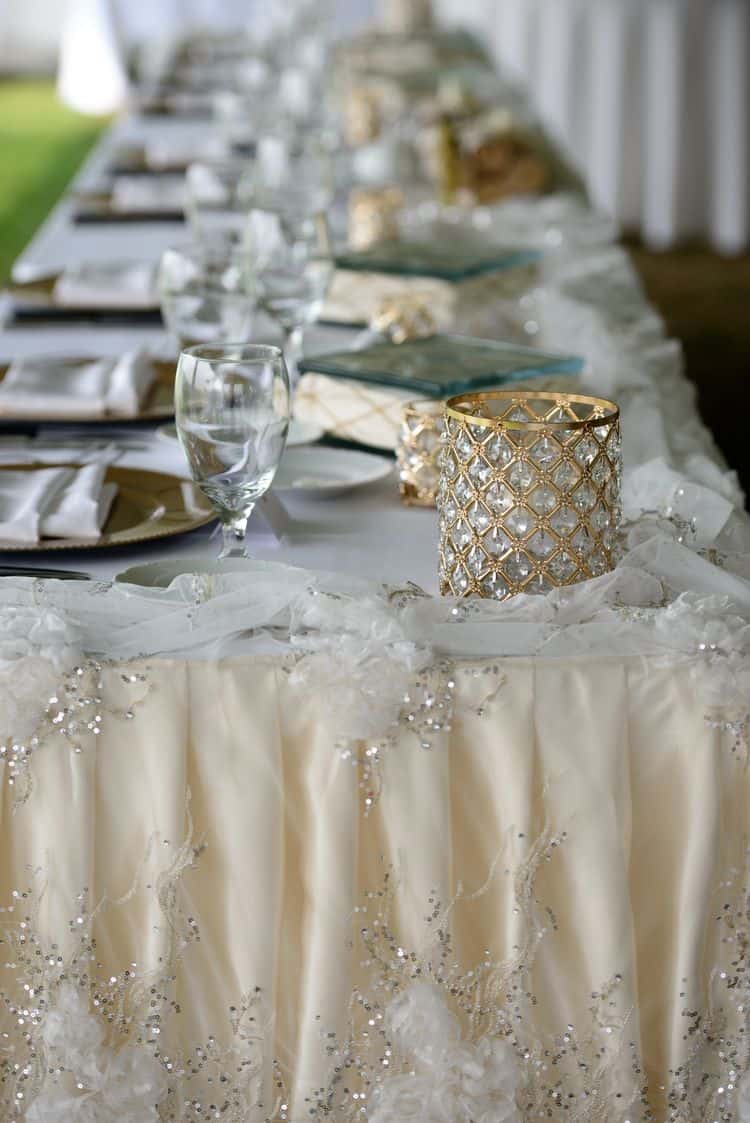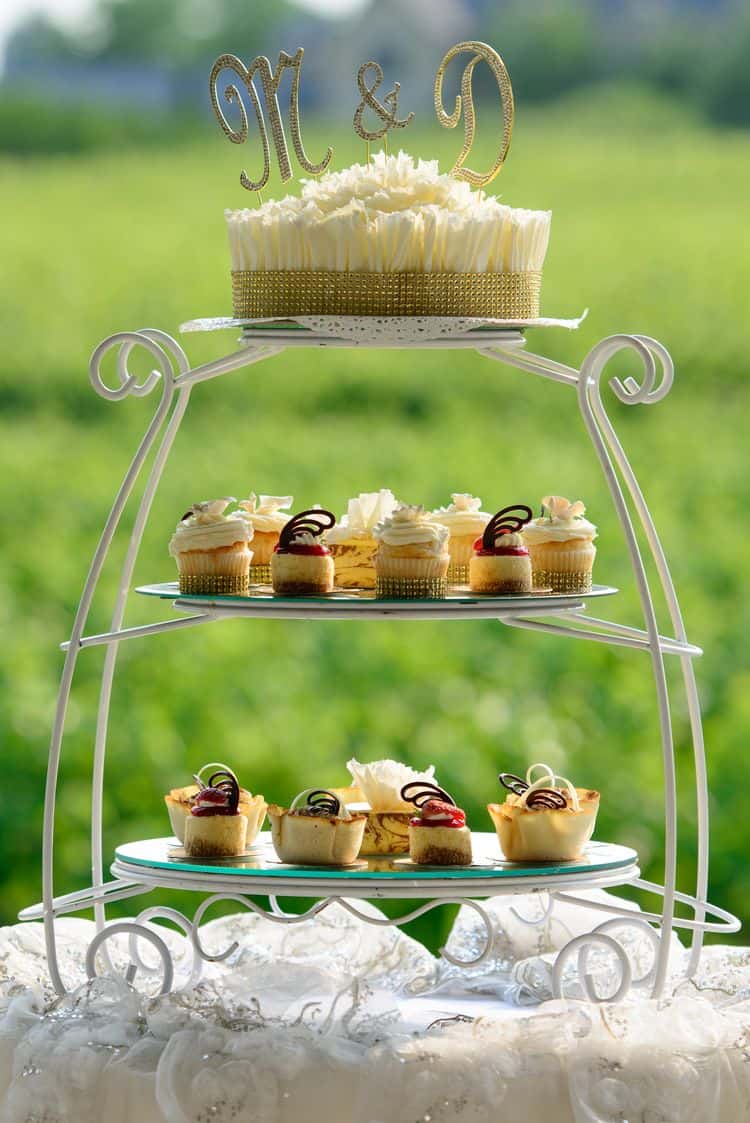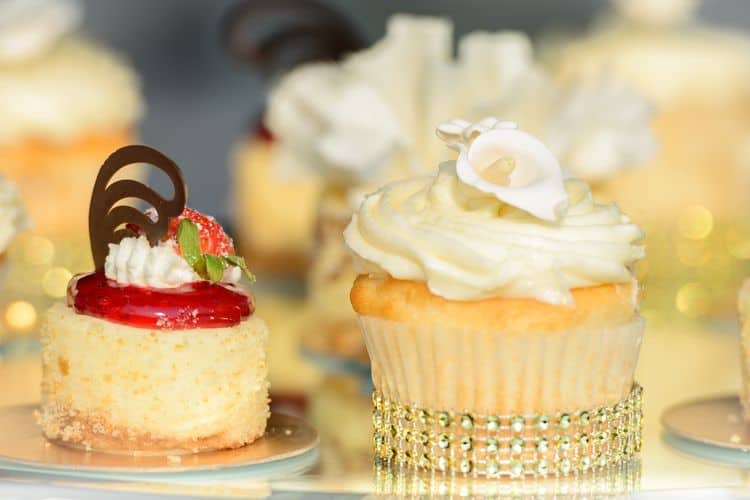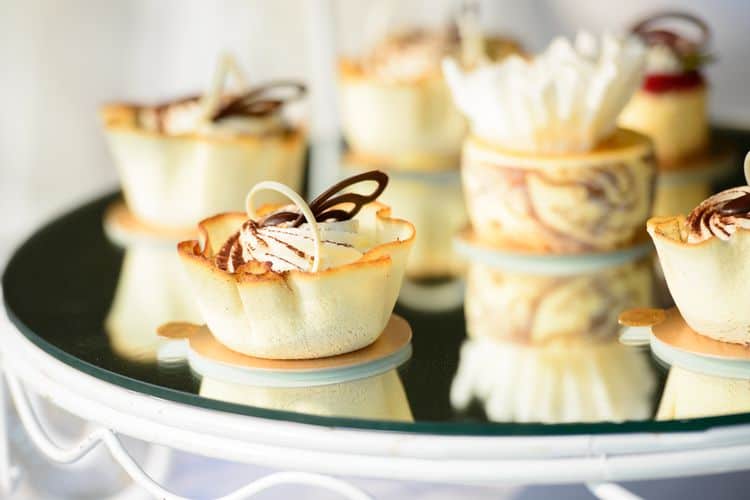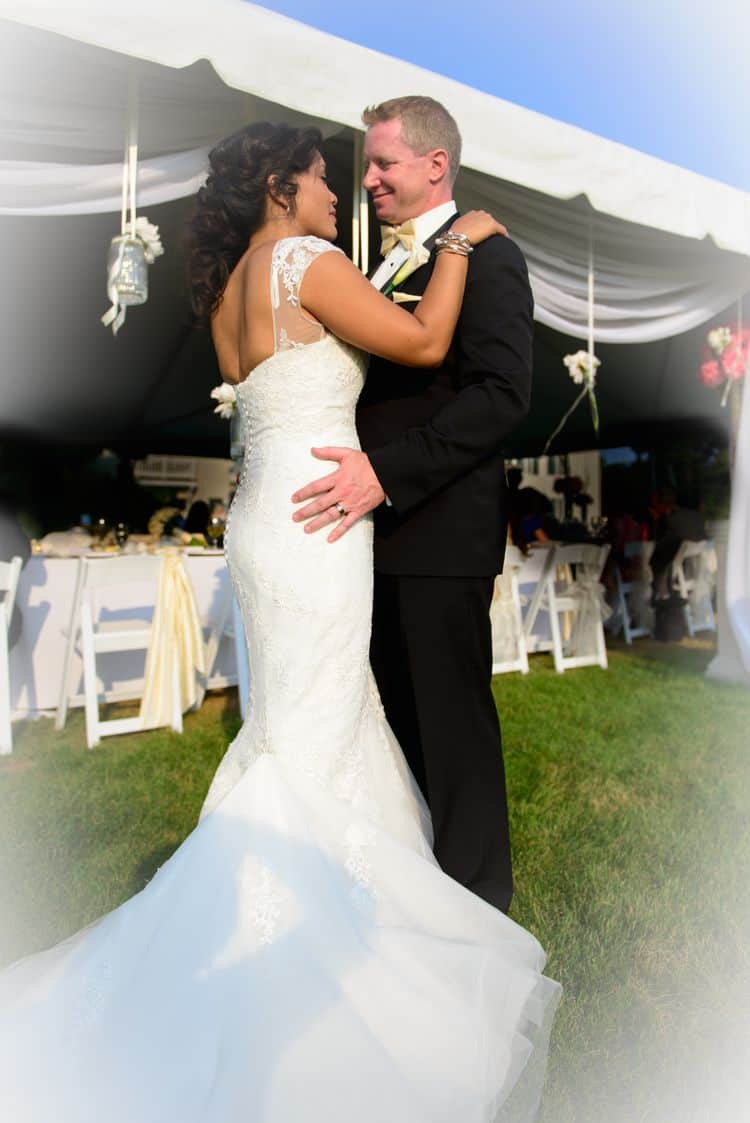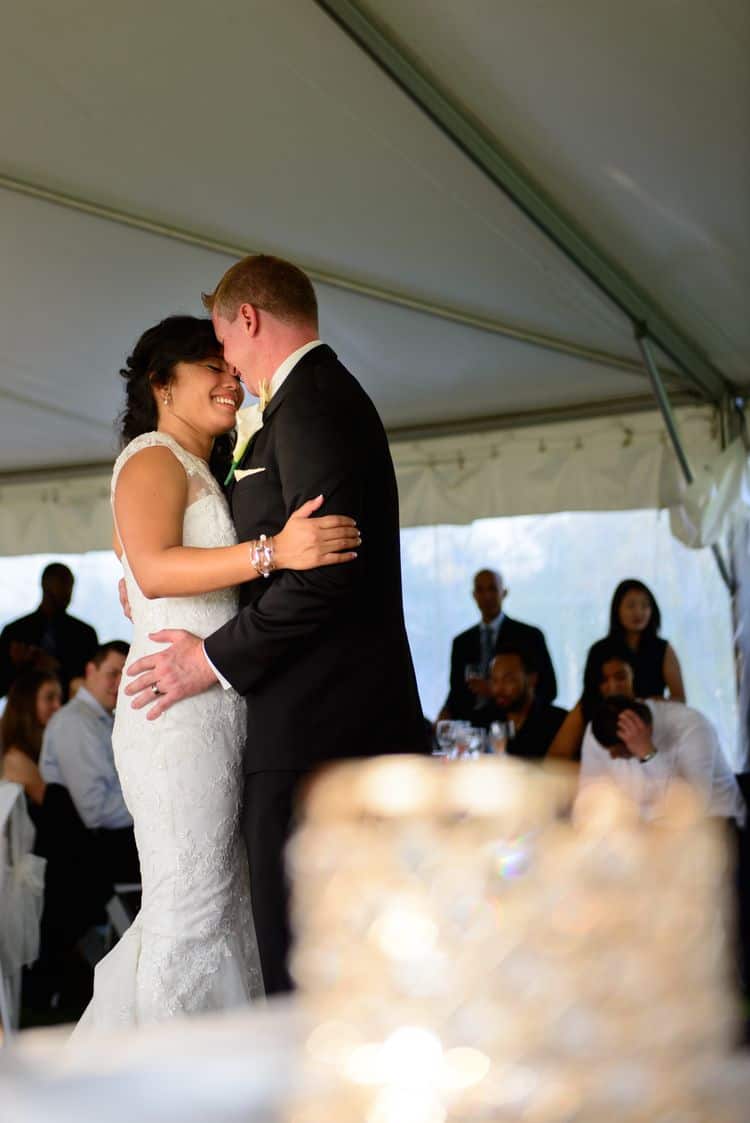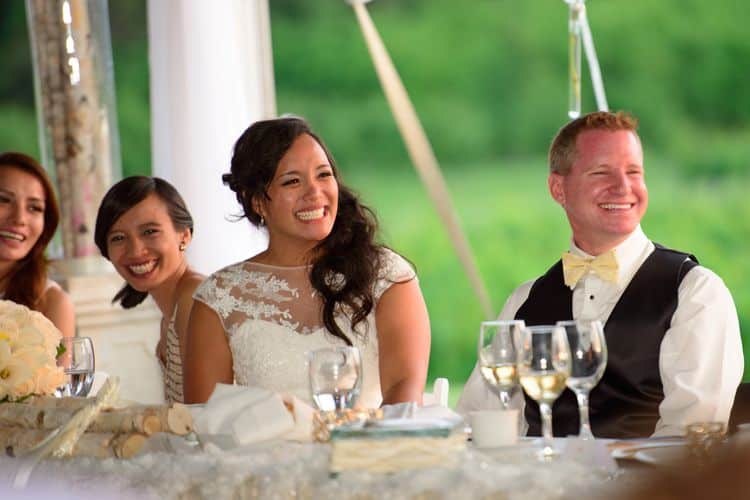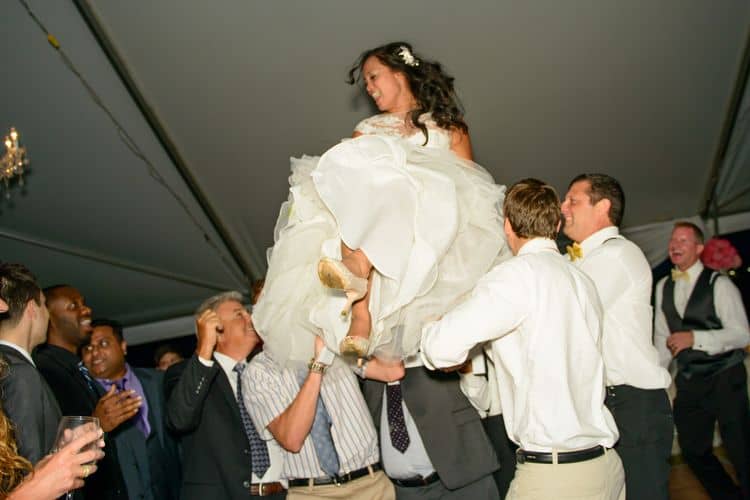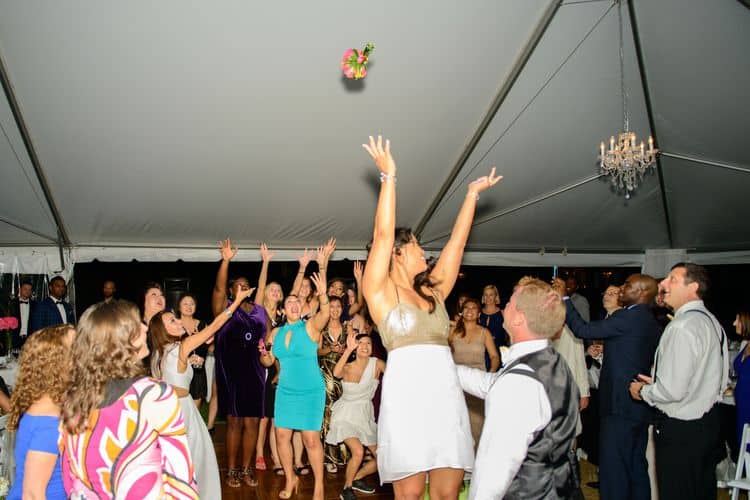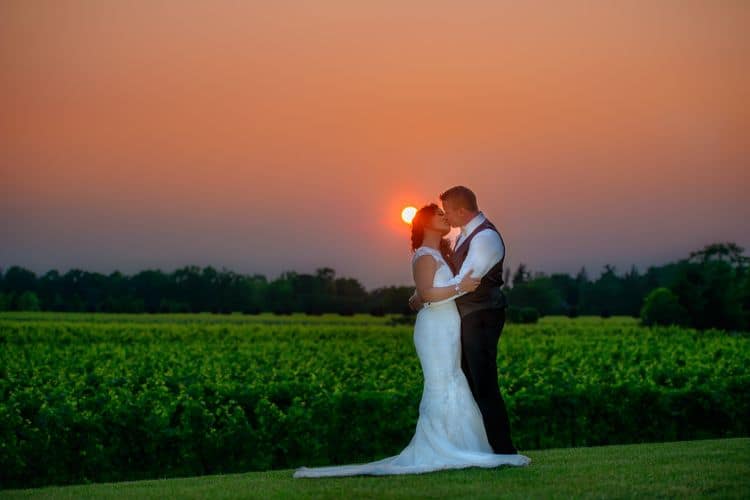 Real Destination Wedding Advice from the Bride
Why did you choose to have your destination wedding at Nigara on the Lake?
My family is primarily from Toronto/NY, and my husband's family is primarily from Colorado, Florida, California. We chose that location because we wanted a venue that was close to where I grew up, but also easily accessible for my husband's family and our friends. We chose the Niagara, Canada region because Dave always made sure we stopped by there on every trip we made to Canada. He was always mesmerized by the natural beauty it possesses such as Niagara falls, the historic estates, the lush gardens, the vast vineyards. We chose Niagara on the Lake specifically, because we wanted a romantic, beautiful, & intimate setting. We wanted a piece of history, as well as an outdoor wedding. We also did not want to share our space with anyone else getting married (i.e. a banquet hall), or have random uninvited guests attend our wedding.
What were your sources of inspiration when choosing your colors, flowers, cake, etc..?
Our favorite colors, Wedding Magazines, wedding websites. We looked for beautiful, tasteful, and unique items.
What was your favorite part of having a destination wedding?
That we got to experience this amazing 2-3 day party with our closest friends and family members.
What was the most memorable thing to happen on your wedding day?
My husband forgot his socks so we did the first look and all of our formal shots without his socks on! Also, when one of the flower girls were dropping their petals walking down the aisle, the one behind her was picking them up.
What was the biggest challenge in planning your destination wedding?
The difference in time! Whenever we were able to start planning the wedding, the vendors were already done with their day. But we made it work. Thank goodness for emails. The fact that we were not there to see it tangibly (i.e. being able to envision the ceremony site set up). We had to put our faith with the experts and trust their expertise.
What's your advice to others planning a Niagara on the Lake wedding?
Get a planner who is patient, who really listens to your wants, and who is able to encourage you when you think everything will fall apart. BRING YOUR PHOTOGRAPHER WITH YOU! It is so worth the money to know that you already trust the person taking your wedding photos. Have fun & enjoy the process.
Vendors
Photographer: Le Tir Photography
Event Venue: Riverbend Inn & Vineyard
Wedding Planner: Antonetta Tremonte
Wedding Dress: San Patrick
Bridesmaid Dress: Adrianna Papell – Nordstrom, USA
Bridal Shoes: Lauren Lorraine
Hair/Make Up: Maria Delduca Hair & Makeup Artistry
Groom's Attire: Andrew's Formal
Favors: REIF Estates
Florists: The Flower House
Cake/Sweets Table: Criveller Cake
Decorator: Stuff By Chris
Harpist/Violinist/Soloist: Elena Thompson
Featured:

Unique Poolside Bachelorette Party Inspiration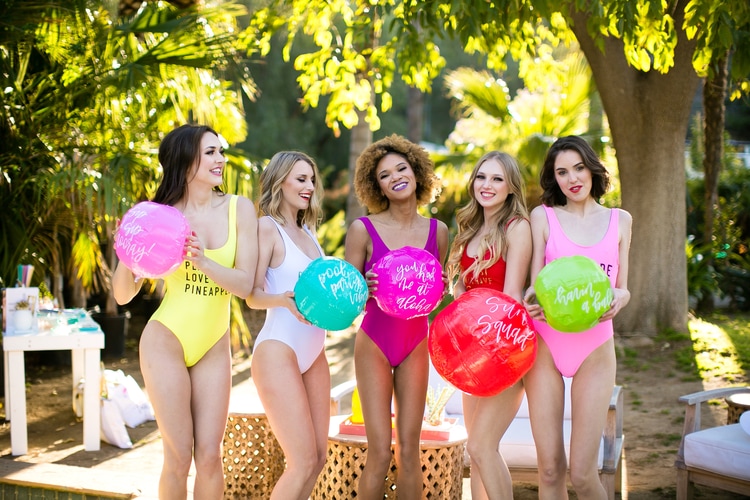 This unique tropical poolside bachelorette party is #GOALS! The décor was tropical, colorful and fun – bringing a cheery vibe that set the tone for a flawless and relaxed day. There were tons of personalized details –from sunscreen and chapstick, to soda and champagne, sun hats and fans, magazines, personalized tumblers, and even a wet bikini bag to hold their suit while they slipped into some adorable "Bride's Beaches" cover-ups. Of course, what's a good party without some fun games? Tons of fun ideas in this post. Read more
Featured:

New Orleans Destination Weddings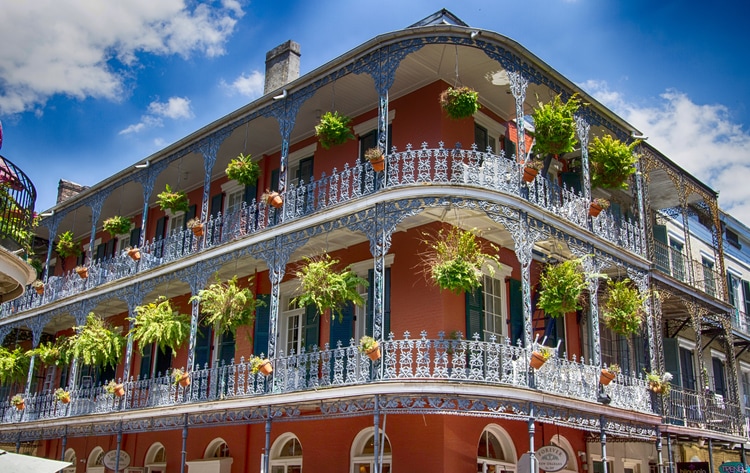 Here at Destination Wedding Details, we've seen it all: weddings at the beach, in the mountains, in the desert, and in pretty much every country. ALL beautiful, mind you… but through our years of observing what exactly makes for a GREAT wedding, we've surmised this: it must be FUN for you and your guests. So, ask yourself this: what city is more fun than New Orleans? Read our full post to discover when, where and how to get married in NOLA.
Cynthia is the founder and editor of Destination Wedding Details.She has over 15 years experience in the Marketing and Event industry and launched Destination Wedding Details in 2010, shortly after planning her own destination wedding. Cynthia uses her experience and genuine passion, to inspire brides who are planning their dream wedding away from home.