I don't usually write about my personal life on this blog, so you might not know that I am a native New Yorker – born and raised. Unlike most of my friends, I didn't even go away for school. I opted to attend college in the city and later started a family there. But exactly one year ago, my family and I packed all our stuff and relocated to Austin, TX. And while we love it here, I've been feeling pretty homesick the past few weeks. So I was beyond stoked when this Brooklyn Bridge wedding inspiration, shot by Jerrit Pruyn Photography, landed in my inbox. He said: "I wanted to pick a location that is very New York and classic… and nothing quite fits that like the Brooklyn Bridge."

I agree. Nothing quite captures the essence of NYC like the iconic Brooklyn Bridge. And Jerrit did a fantastic job with this shoot, which featured a bride decked out in two gorgeous wedding dresses by designer Celia Grace. The Isabel and the Ada gowns are both stunning. And what I personally love about them, is that they're versatile enough that you can wear them for a city wedding or a destination wedding on an exotic beach.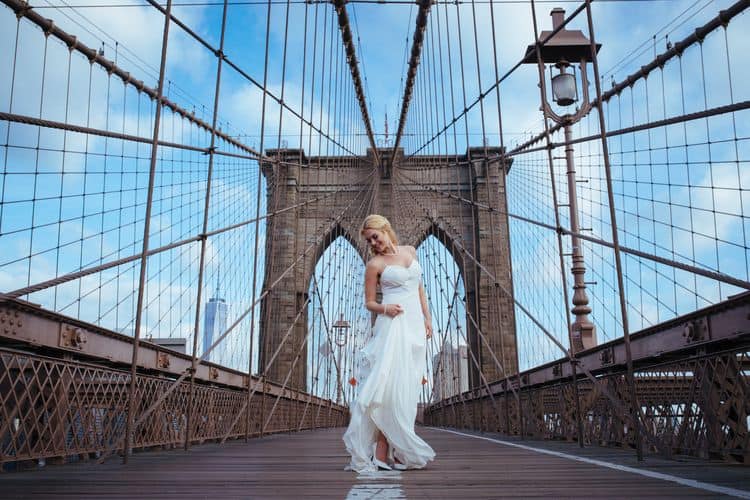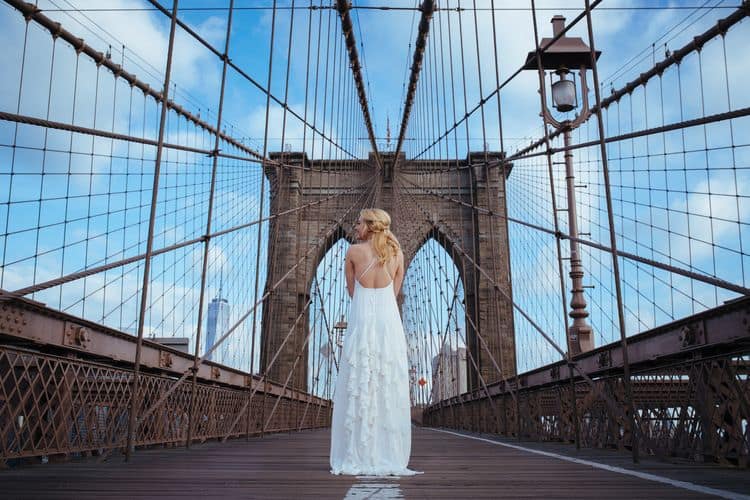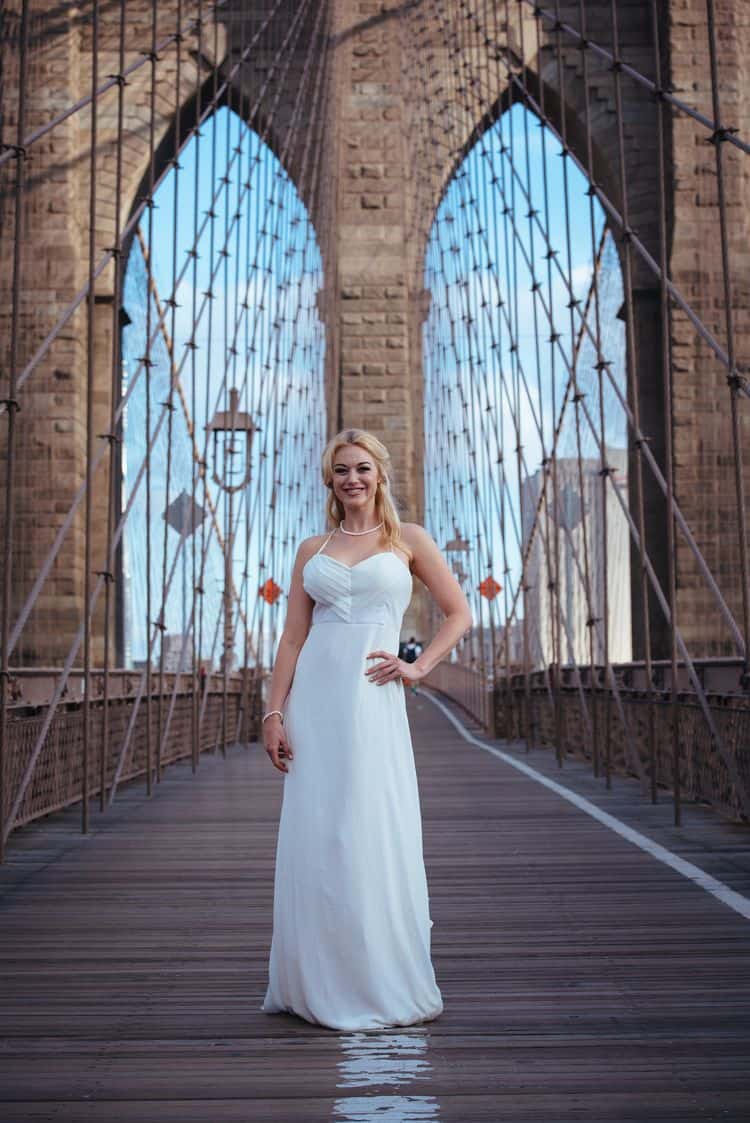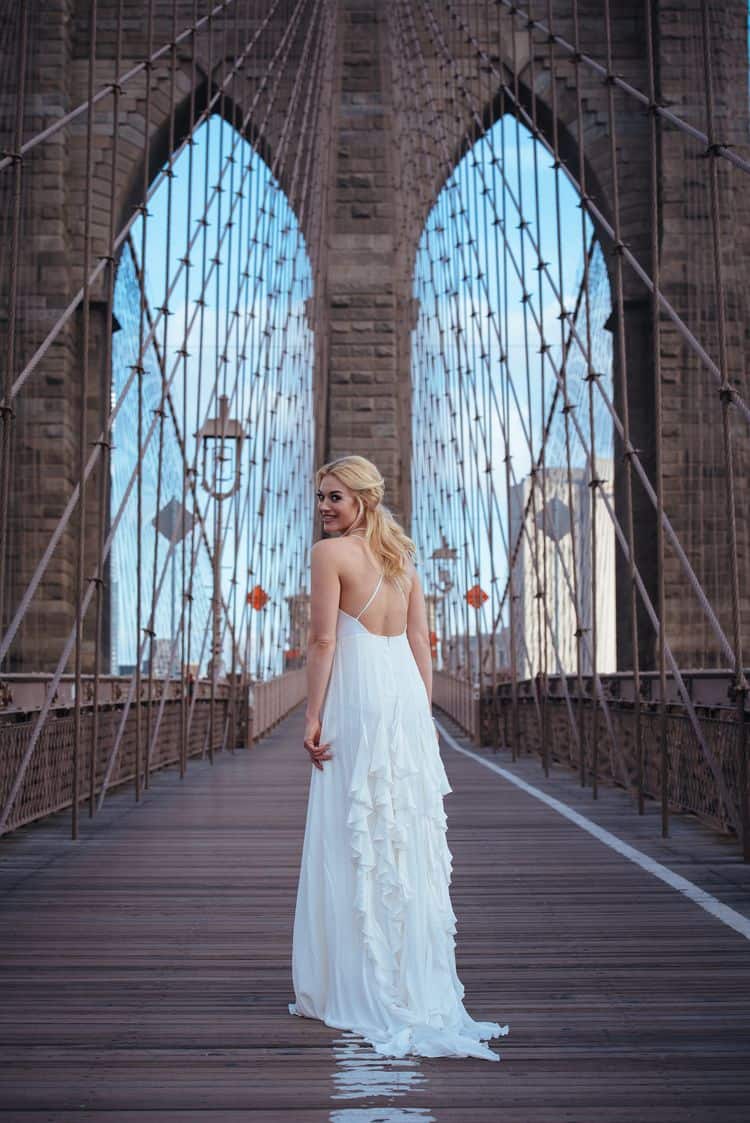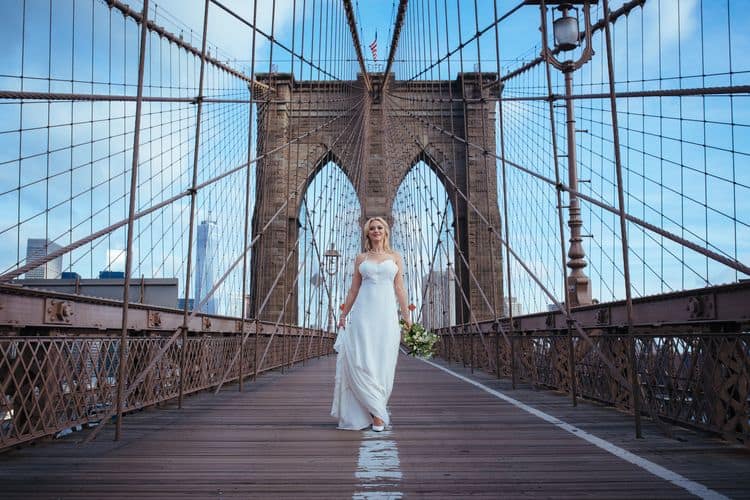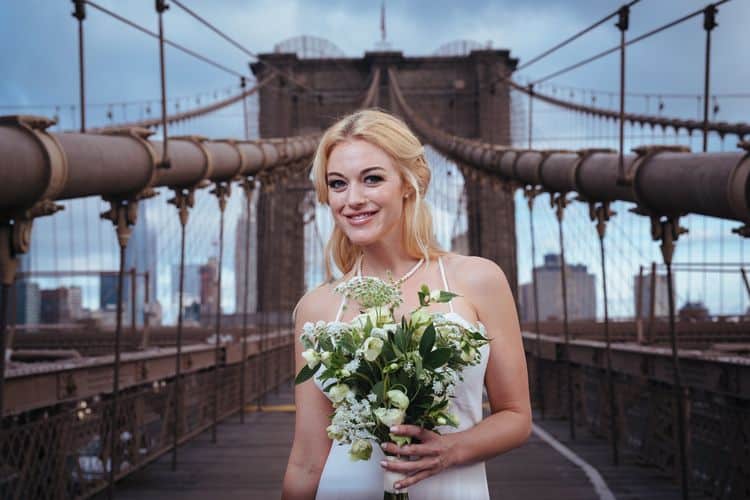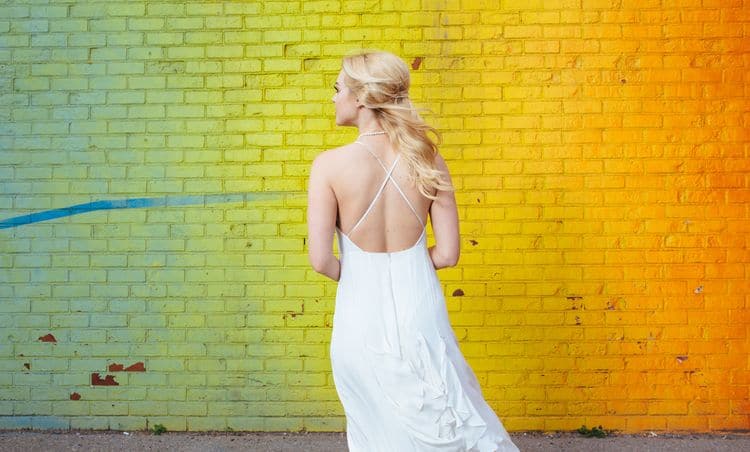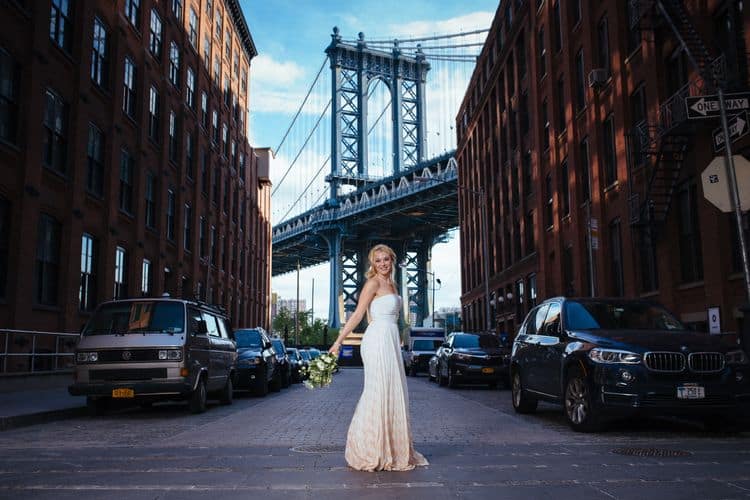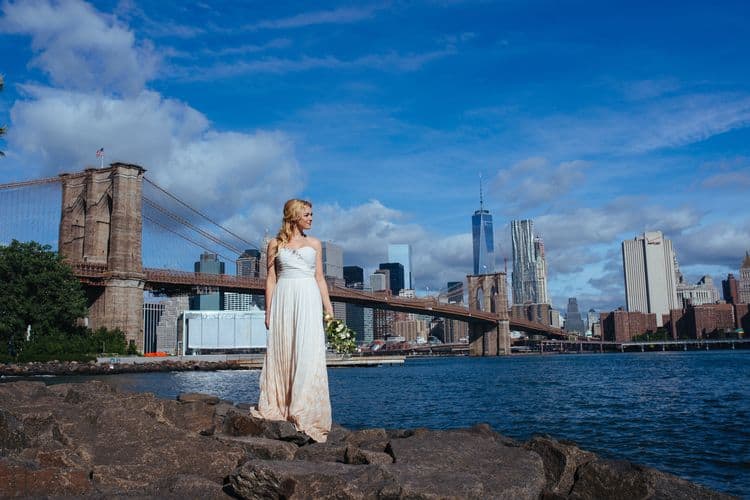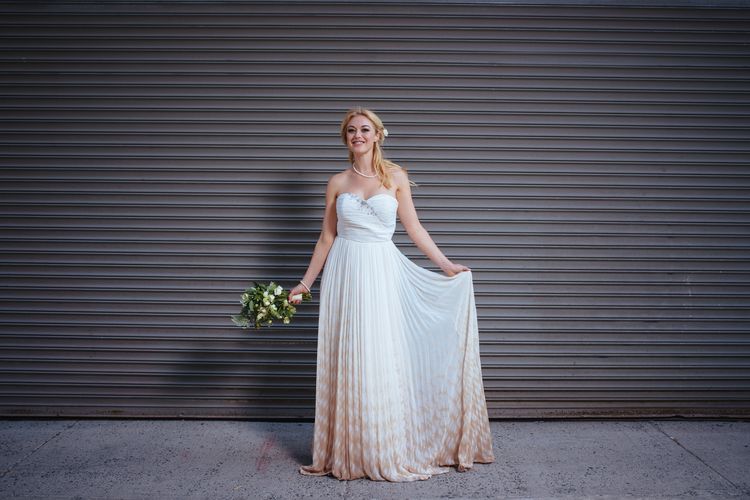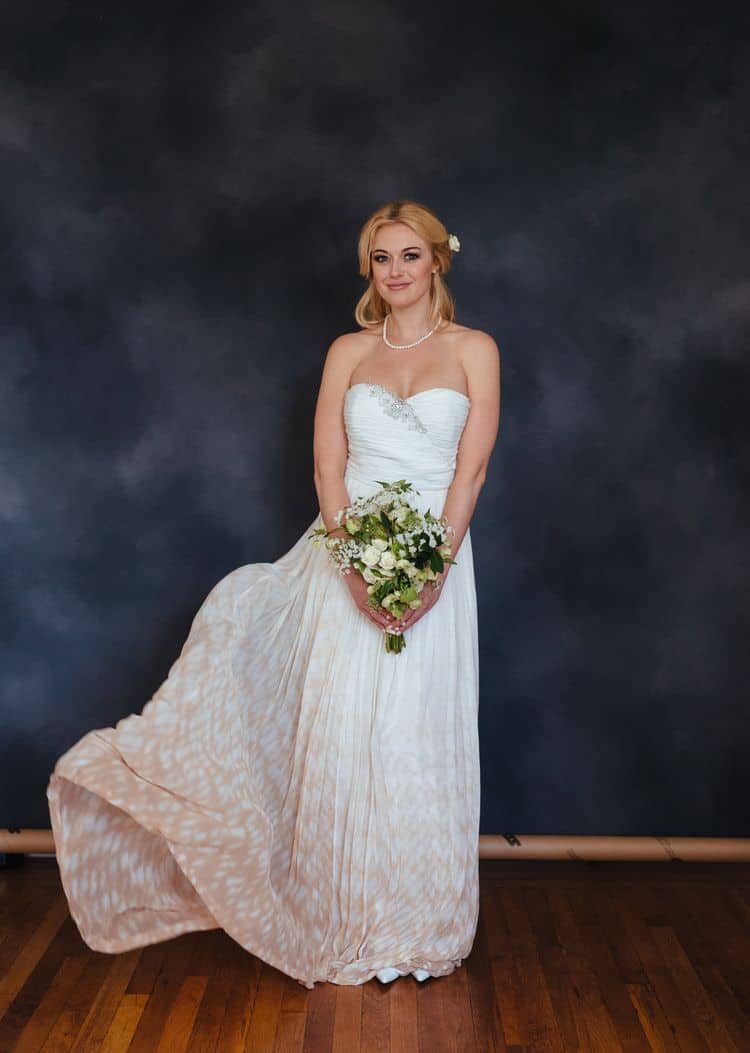 I have to admit that I wasn't familiar with Celia Grace wedding gowns before now. So I reached out to the designer to find out more. Here's what she said:
Each exquisite Celia Grace wedding dress is ethically hand made by a small Fair Trade sewing group. Celia Grace's "gowns that give back" empower women and help families around the world. And they make brides look even more beautiful and feel even happier and more connected on their wedding day.
I liked what she had to say so I headed over to their website to check them out for myself, and I was really impressed with all the beautiful and unique dresses. Most of them are made with lightweight and breathable fabrics that are ideal for destination weddings.
Vendors
Photographer: Jerrit Pruyn Photo
Dress Designer: Celia Grace
Floral Designer: Adria
Model: Ashley Blankenship
Reception Venue: Brooklyn Bridge