When you've met your match you just know! That's how the story goes for Jessica and John, who happened to meet on Match.com! They were married in the most vibrant beach wedding I've ever seen – inspired by the crystal blue waters of the Bahamas… a memorable island retreat for the pair who got engaged while vacationing there!
I love that this wedding was so family-centric, with John's sons starring in the ceremony looking as cute as humanly possible. Their orange sneakers? Gah! Everyone is beaming with joy for the happy couple – and it's simply heartwarming to see. And hey, getting the whole gang down to the Bahamas to celebrate a wedding is no easy feat, but Jessica and John's family really made the effort to be there to witness their love (I know, they probably had to twist SO many arms to get guests to join them in the Carribean).
For two people who love boating and love the beach, the entire aesthetic of this wedding screamed Jessica and John. Their photo shoot was unlike any I've ever seen! They had so much fun together splashing in the water, playing among a shipwreck and posing against the gorgeous horizon over the ocean. I mean, who replaces their boutonniere with a fish hook? John does! Everything from their ensembles to the decor was perfectly coordinated to uphold the aqua and orange theme. I absolutely loved how many tiny details went into creating their adorable centerpieces. Attention to detail never goes to waste on your wedding day – they nailed it. Check out these photos, captured by One Moment One Shot Photography – they're stunning!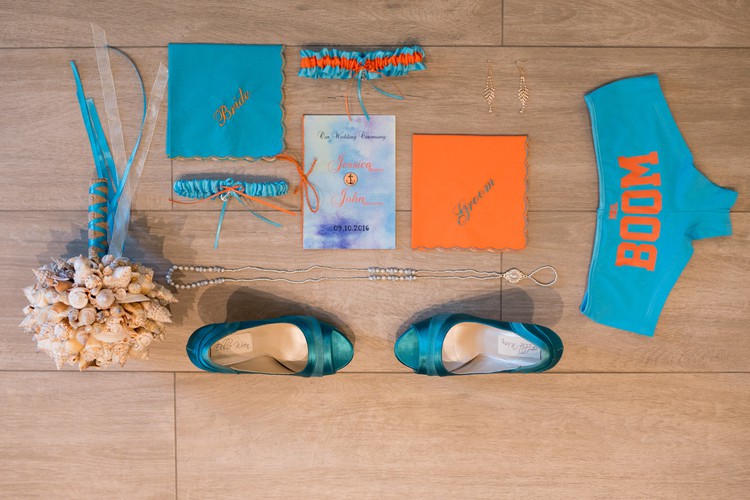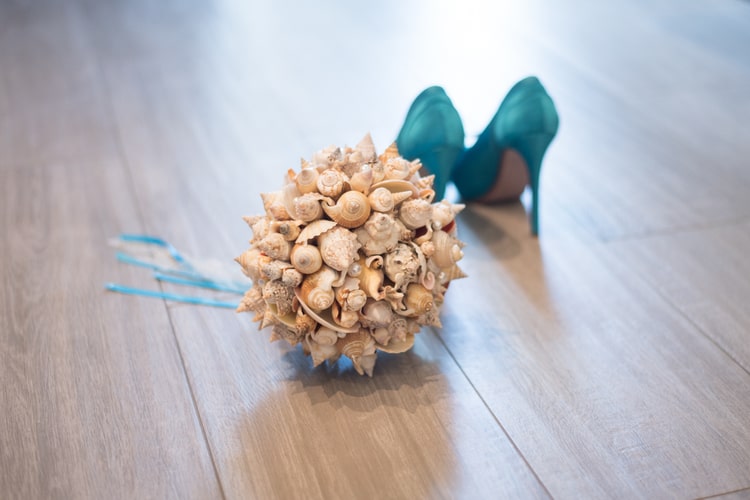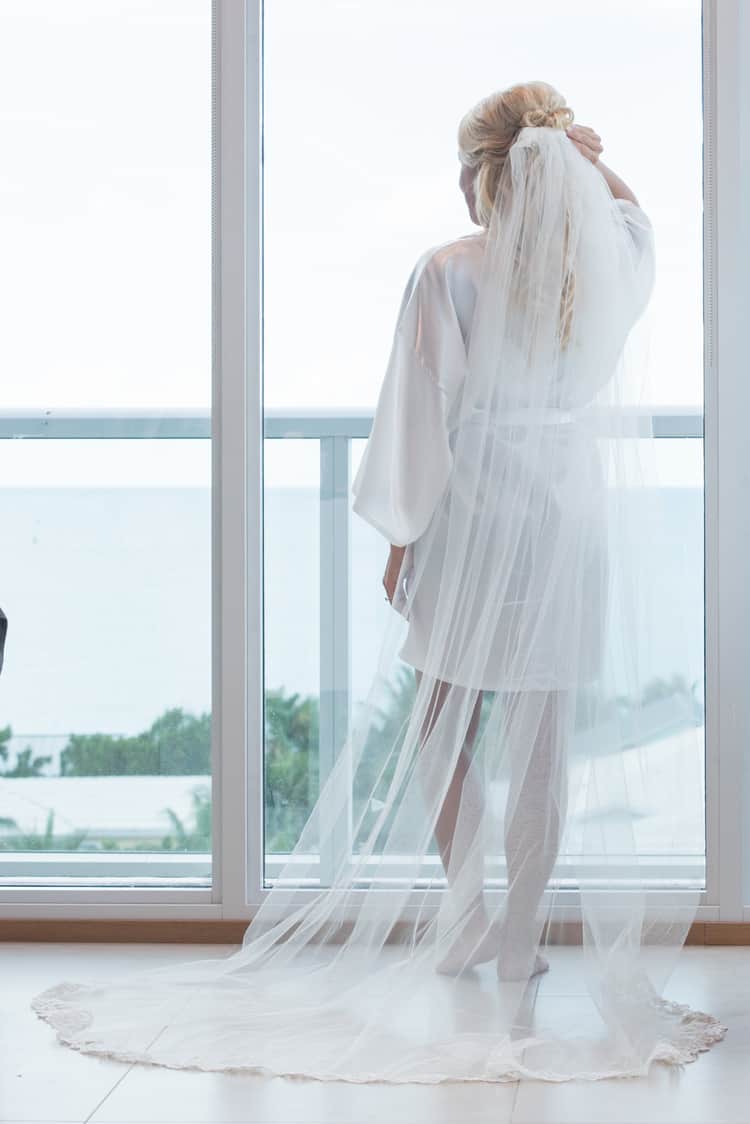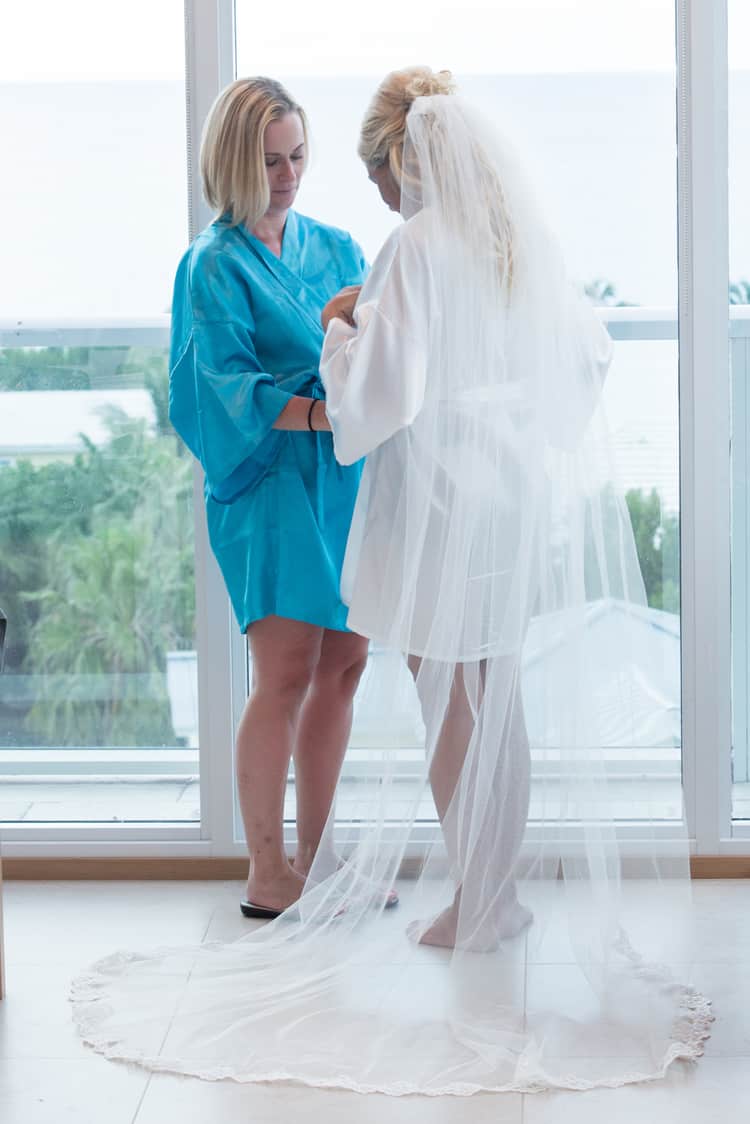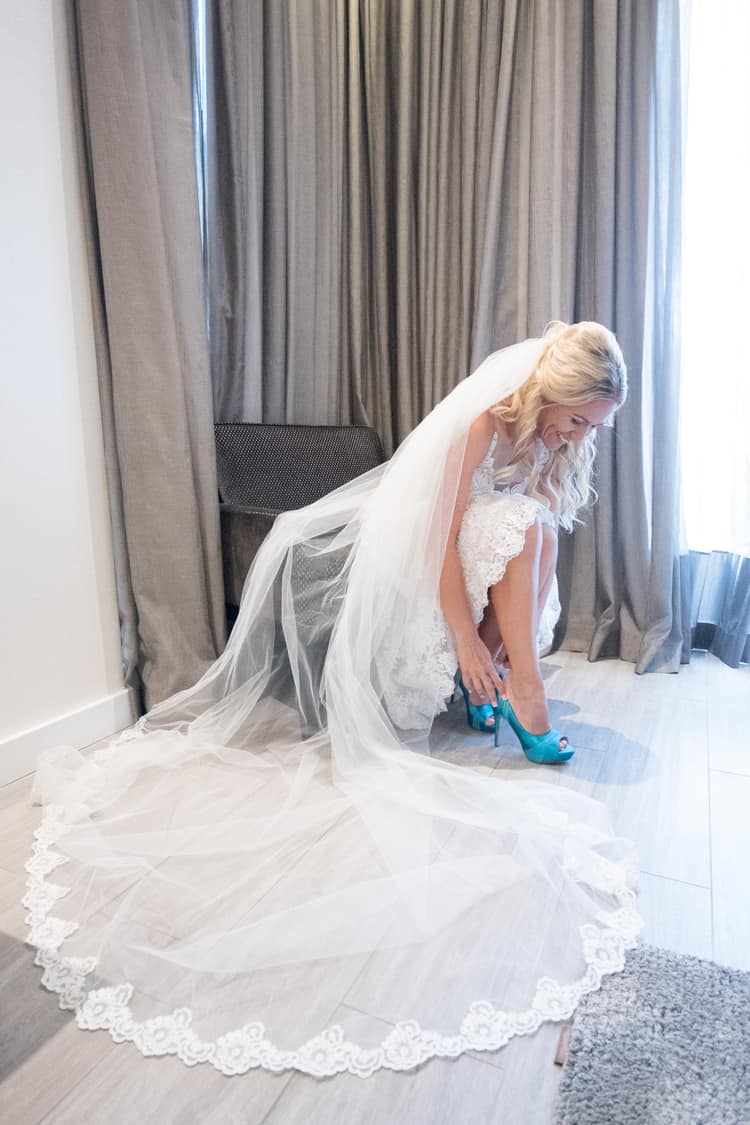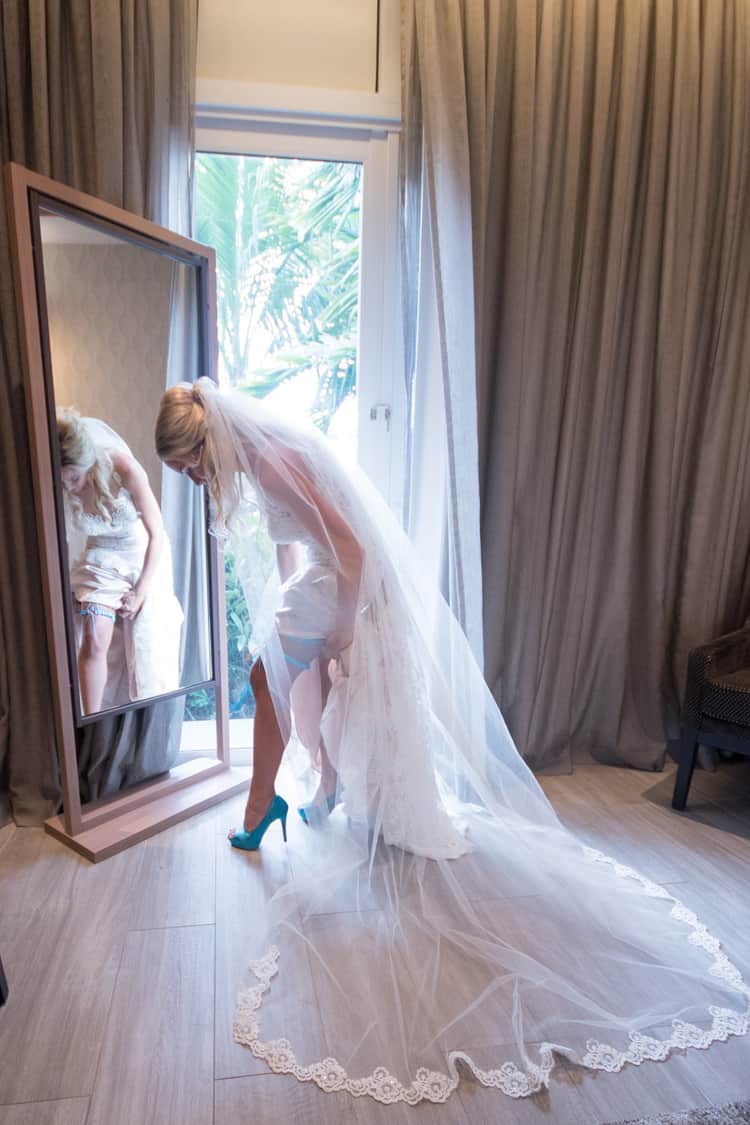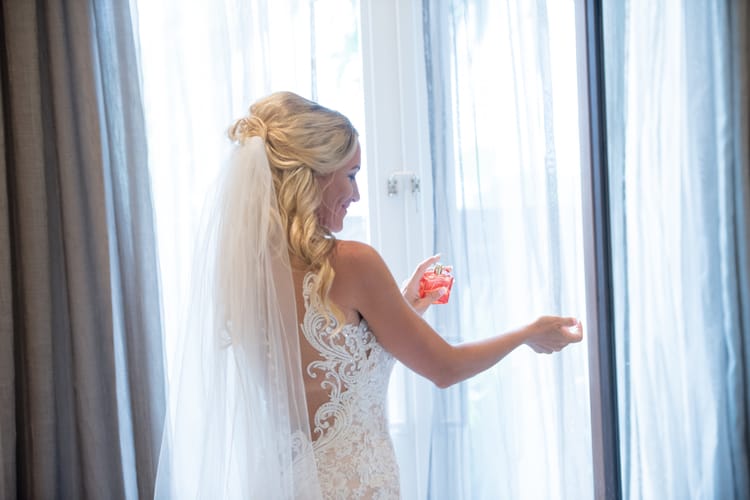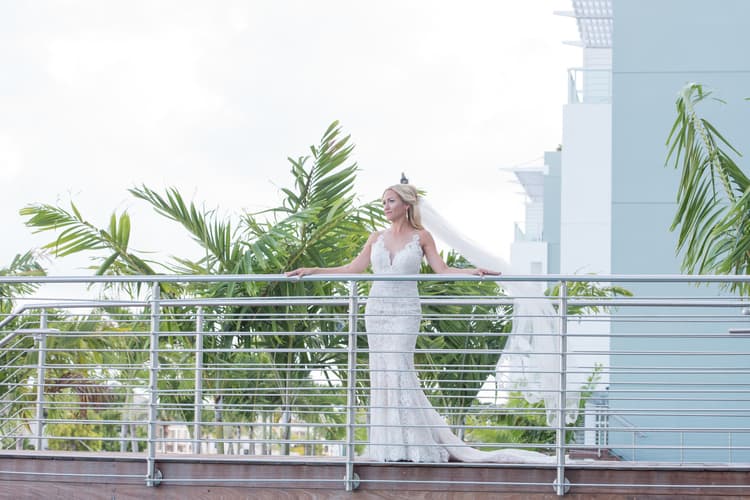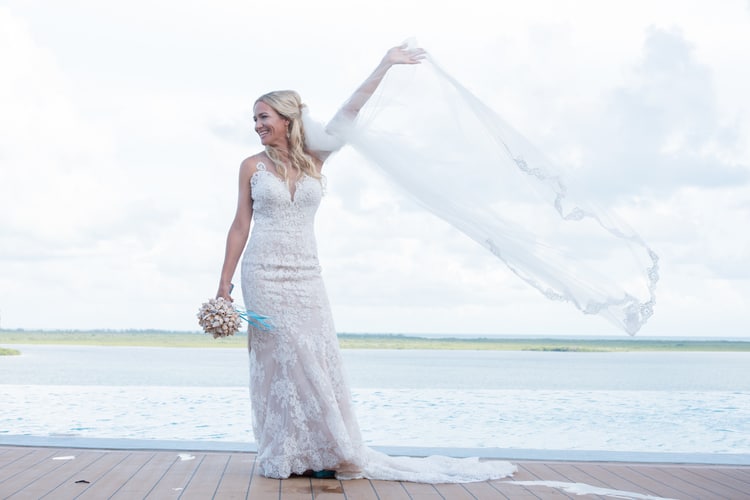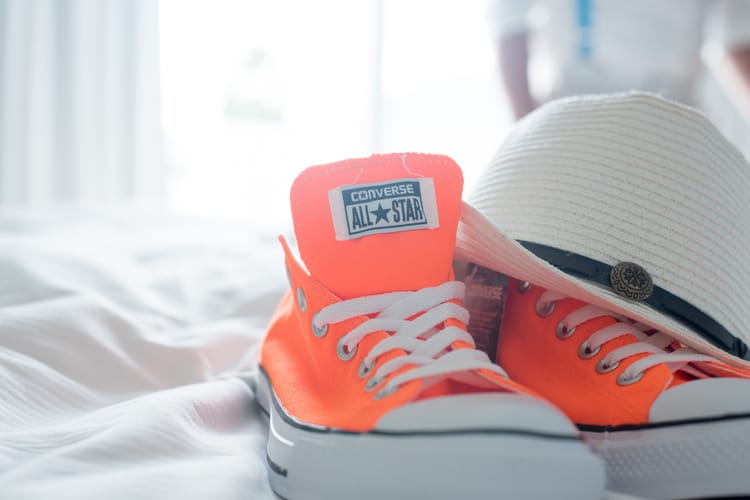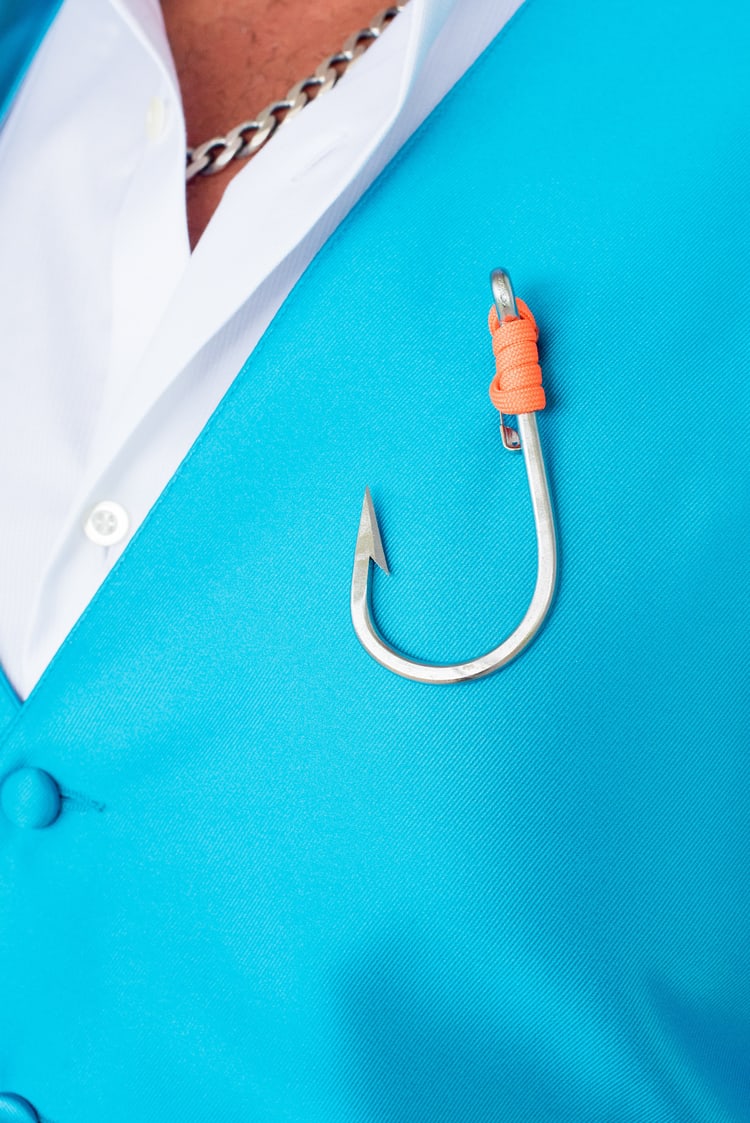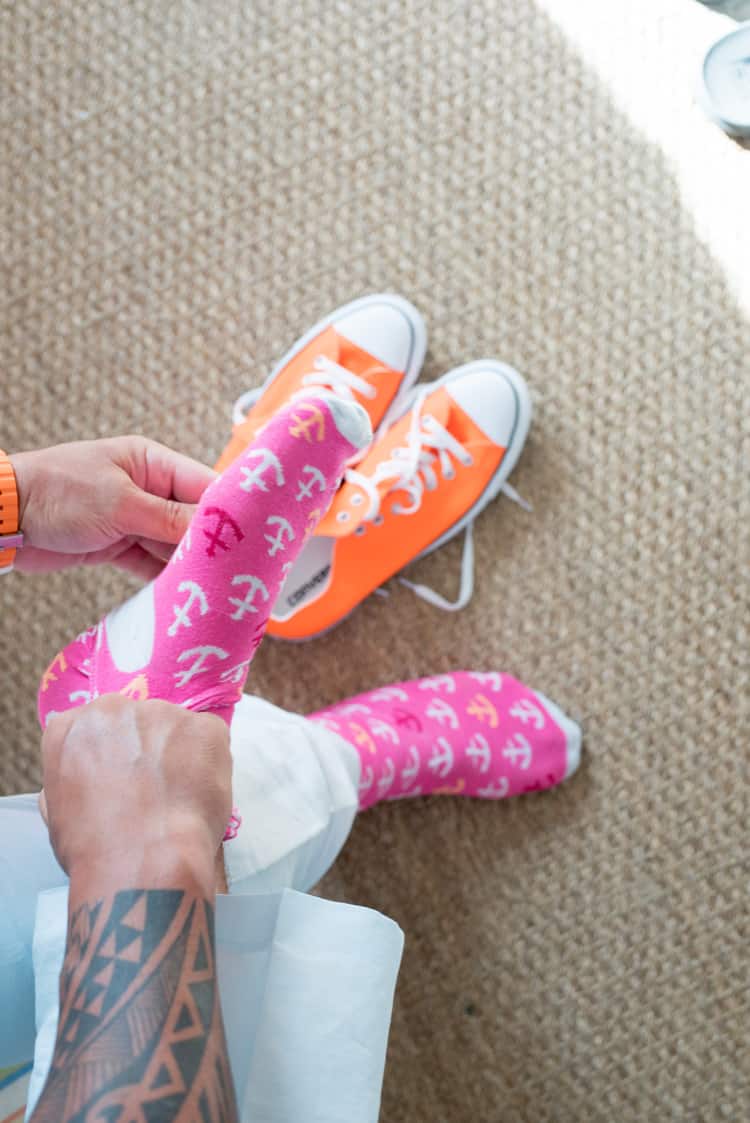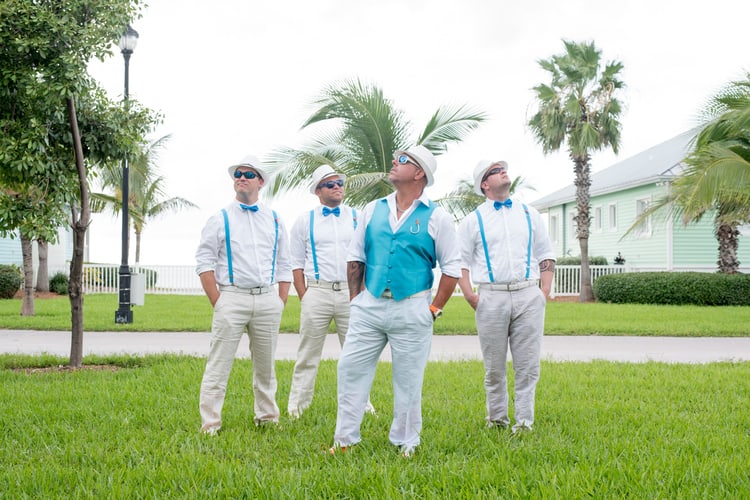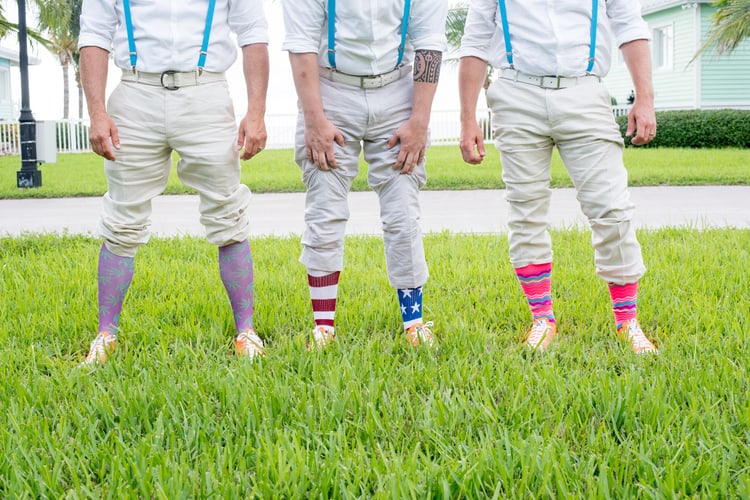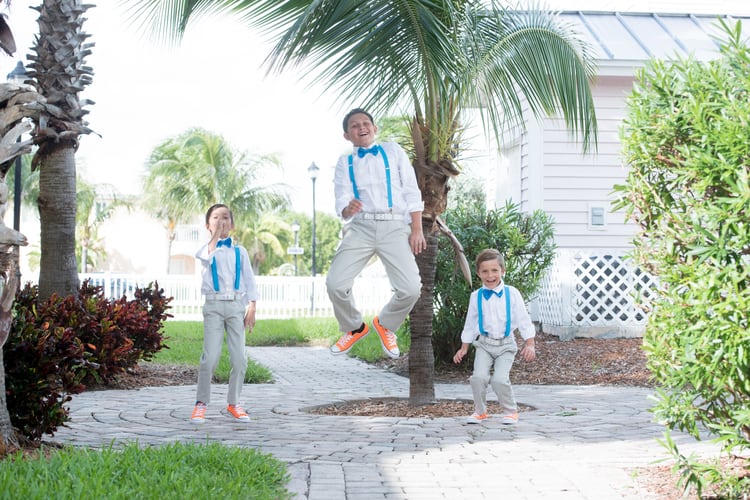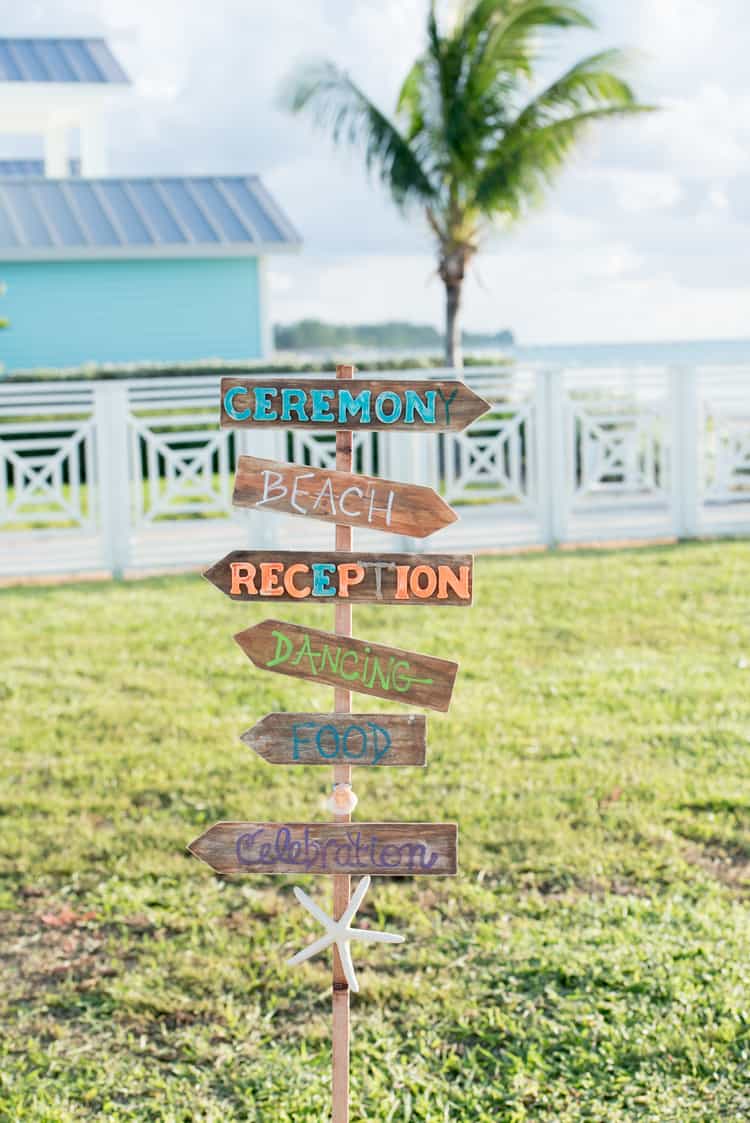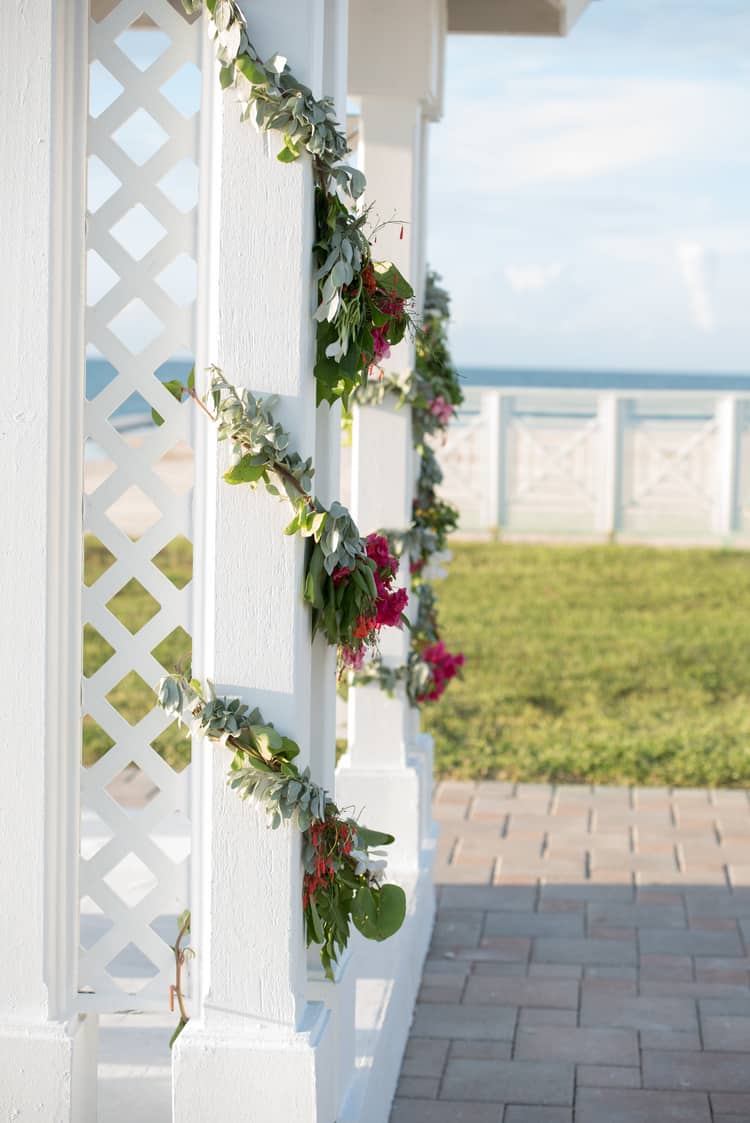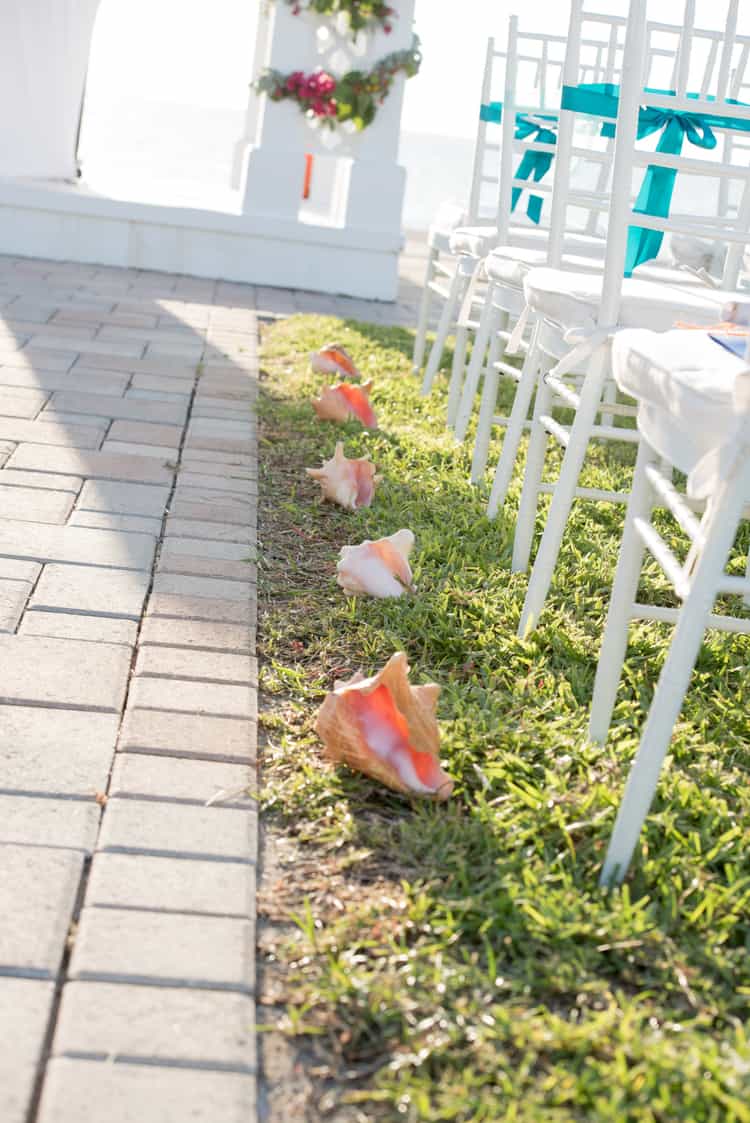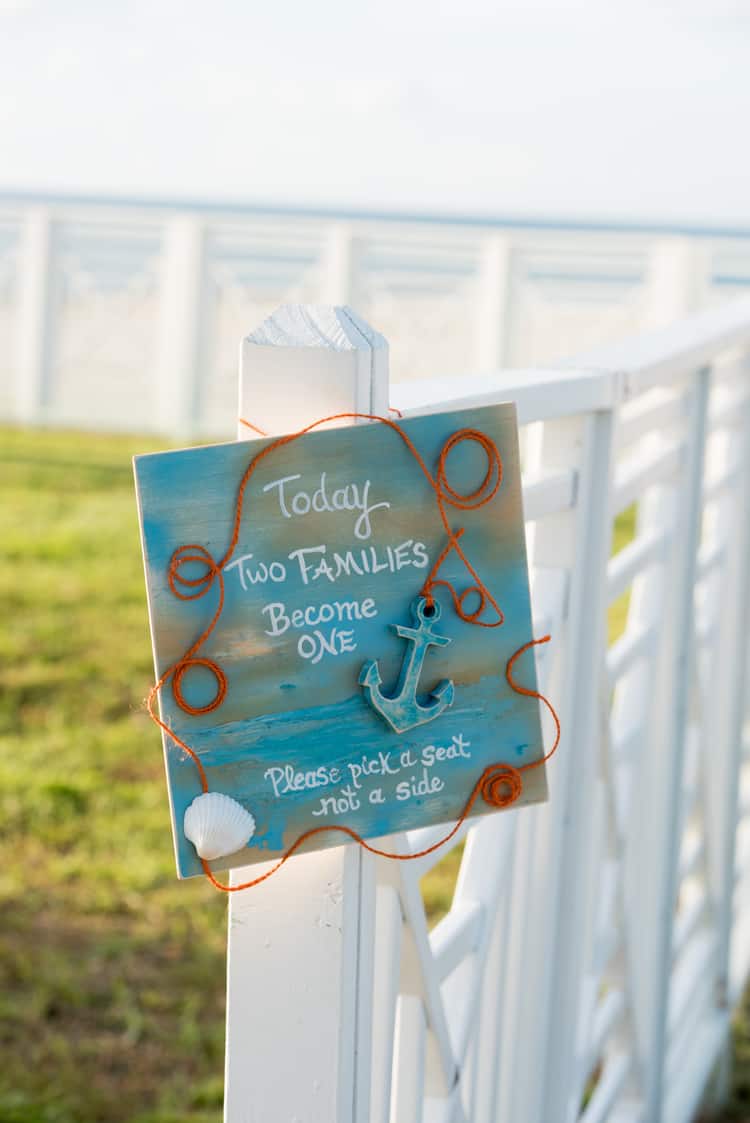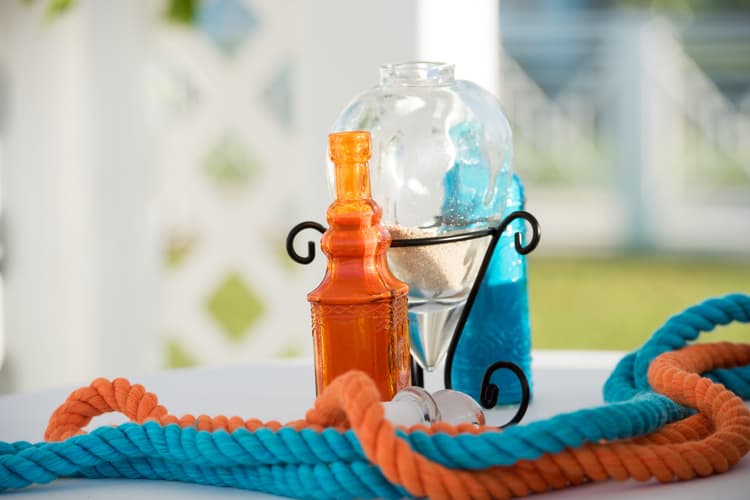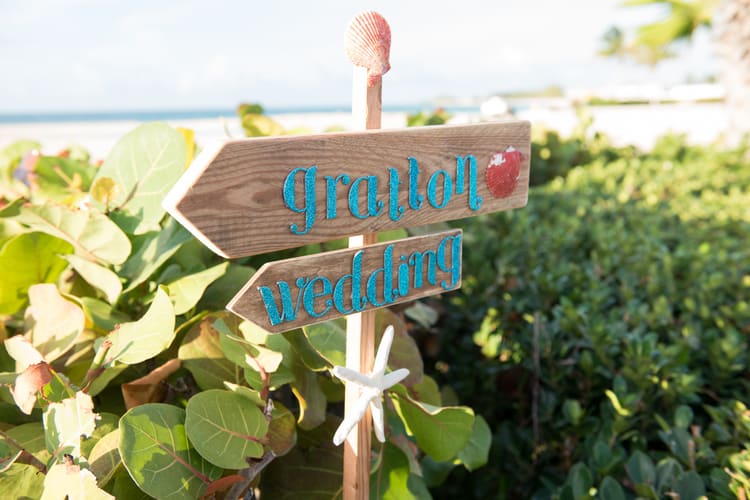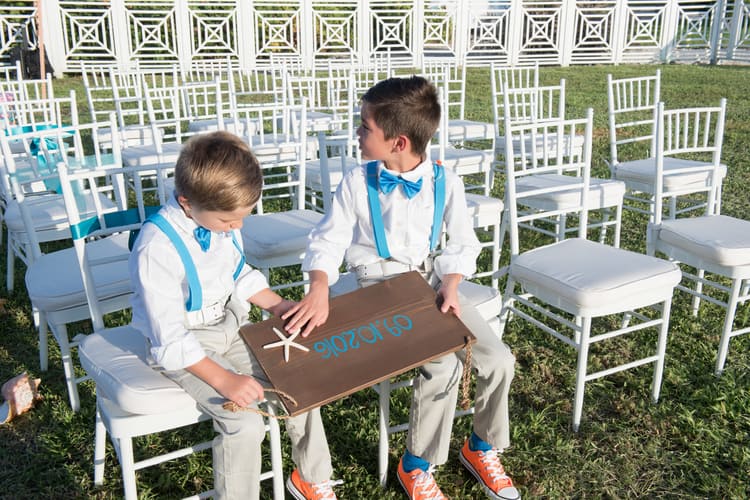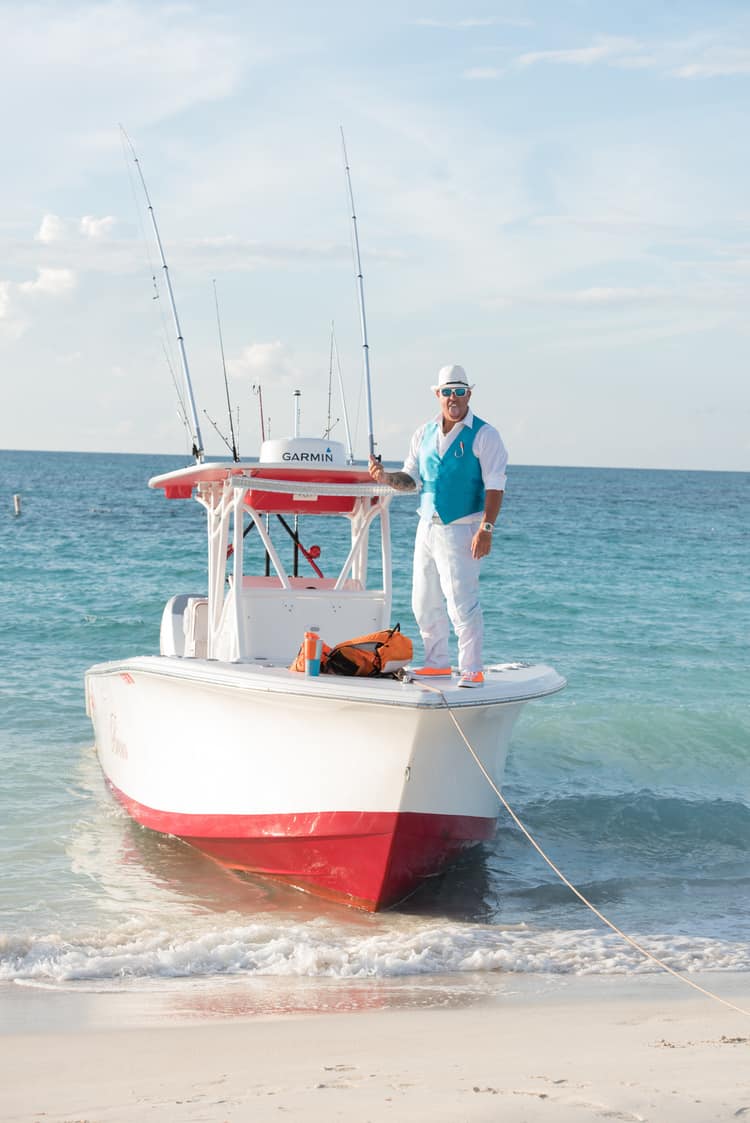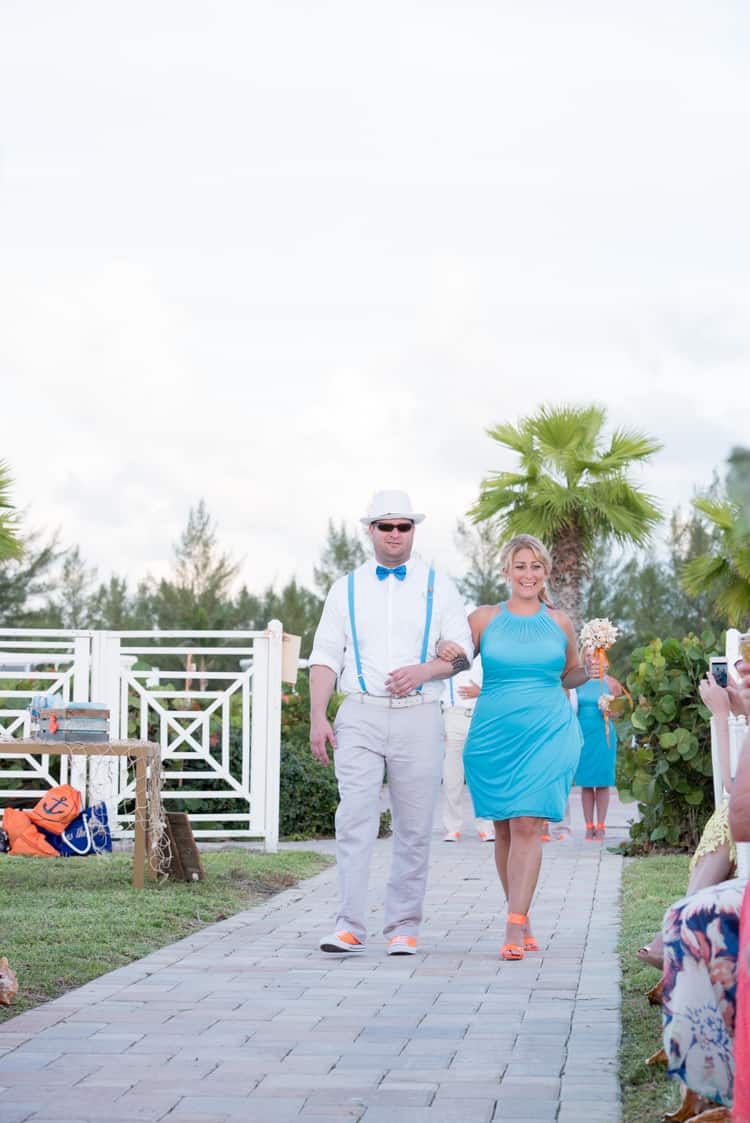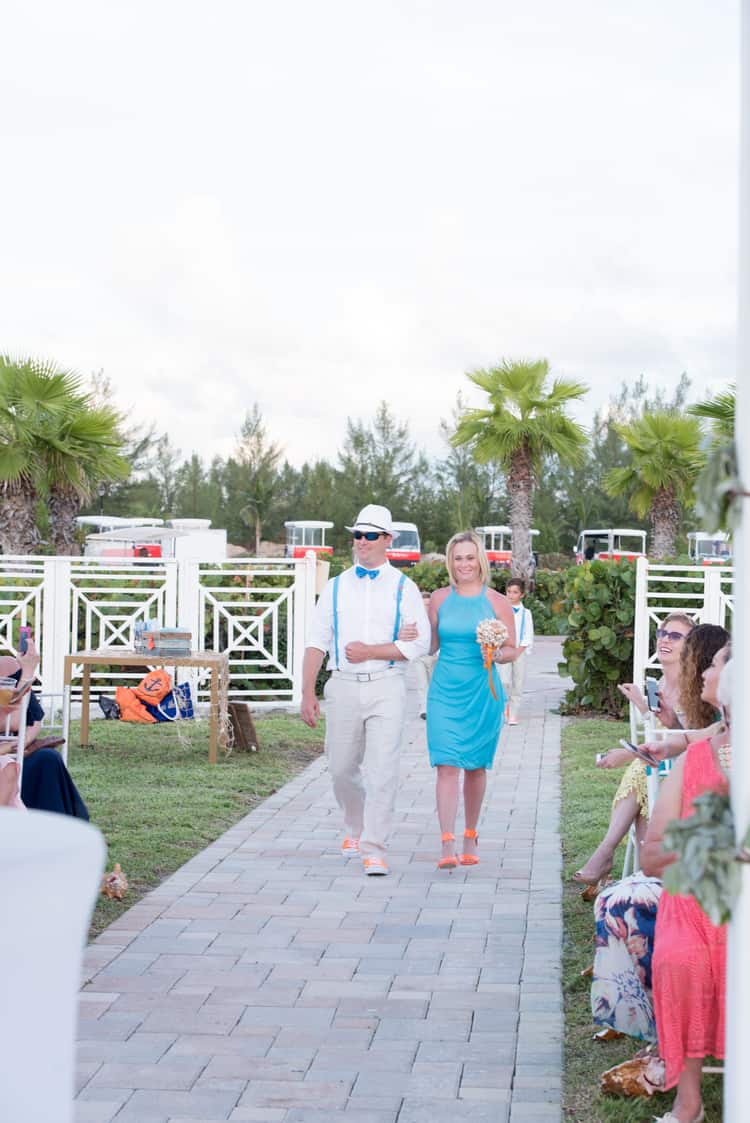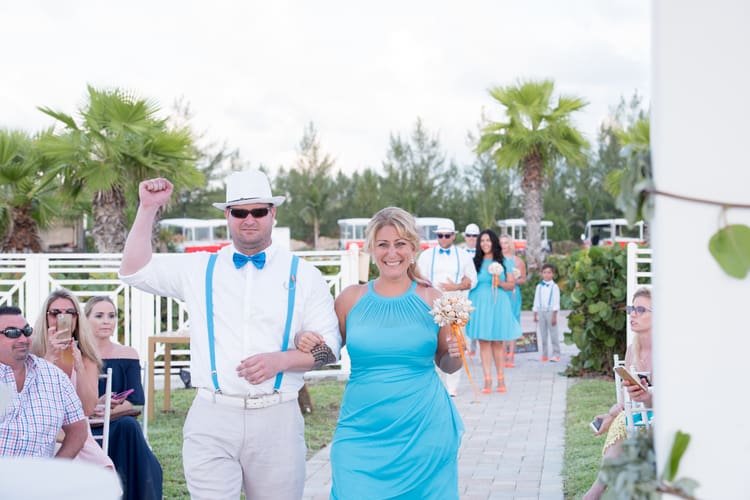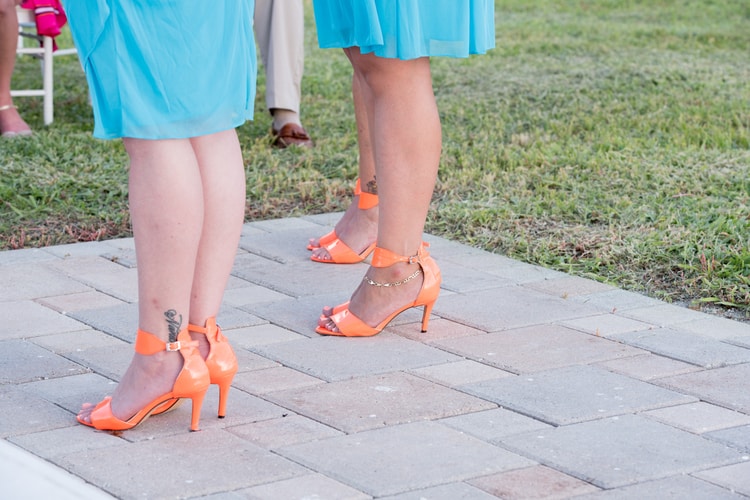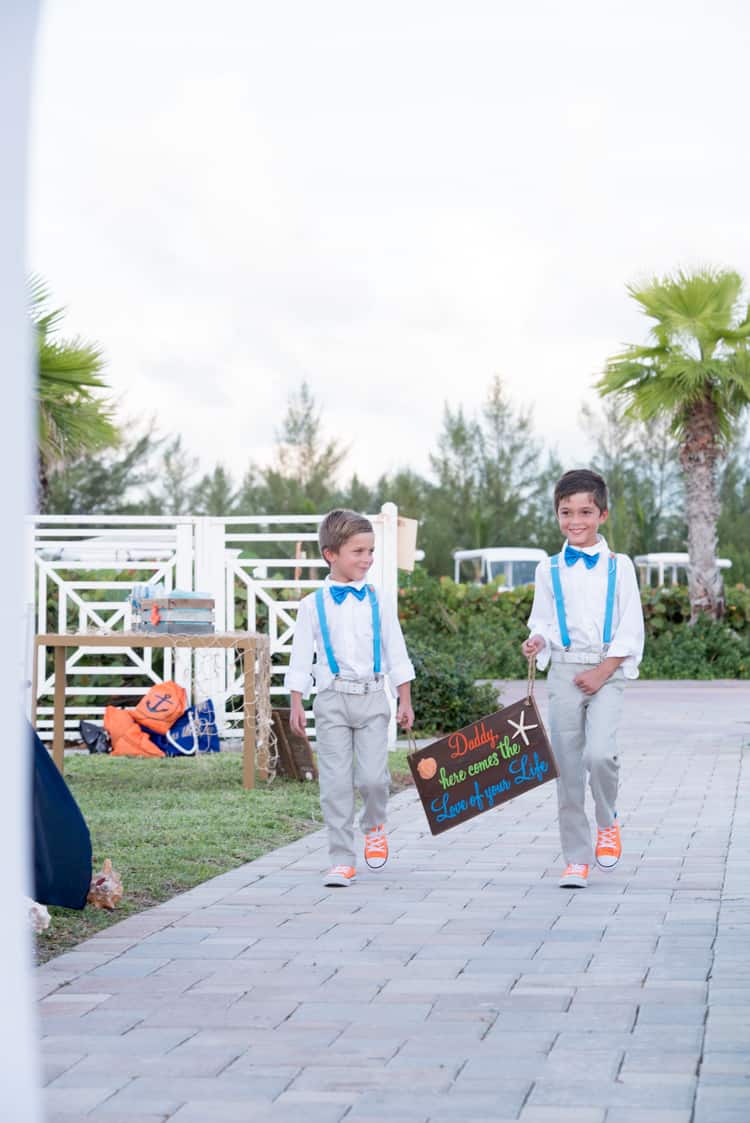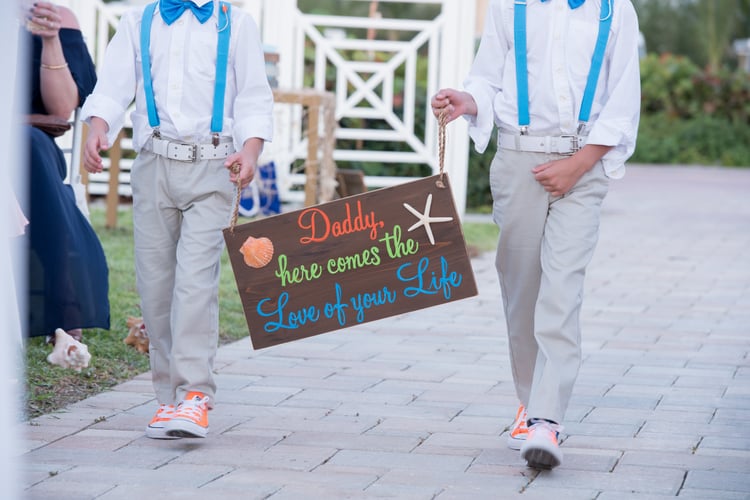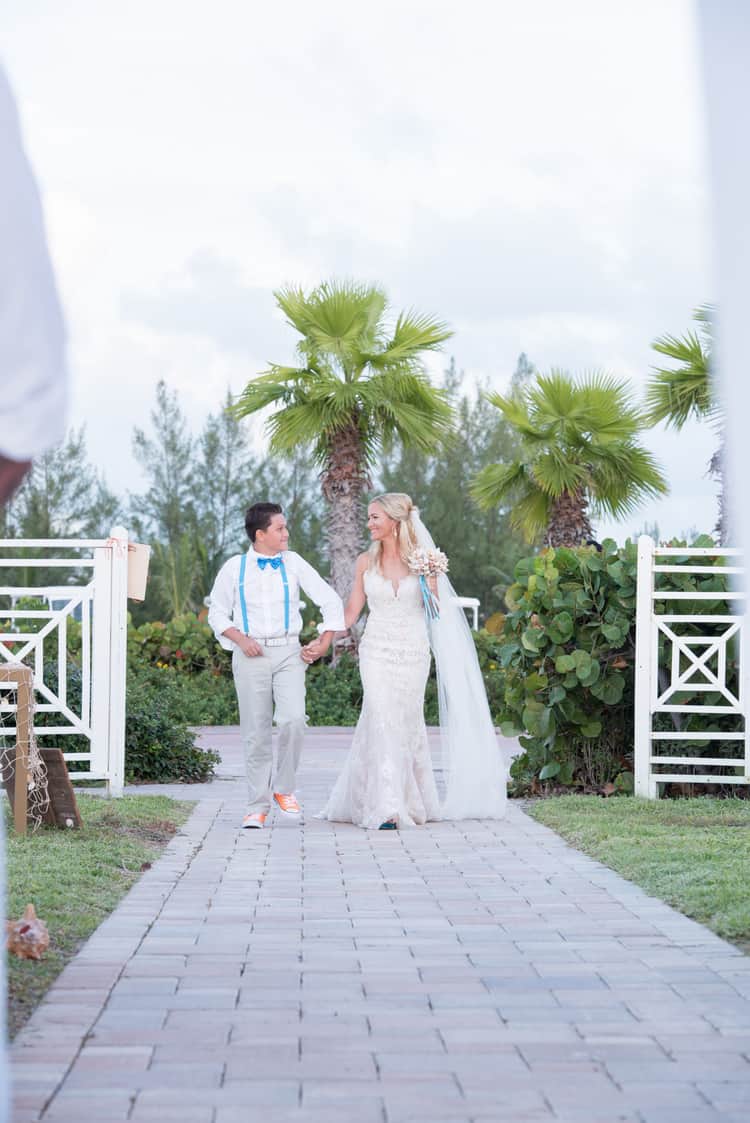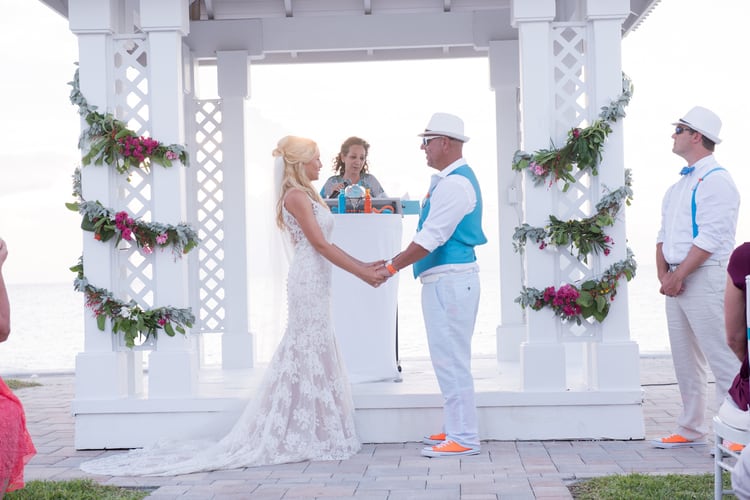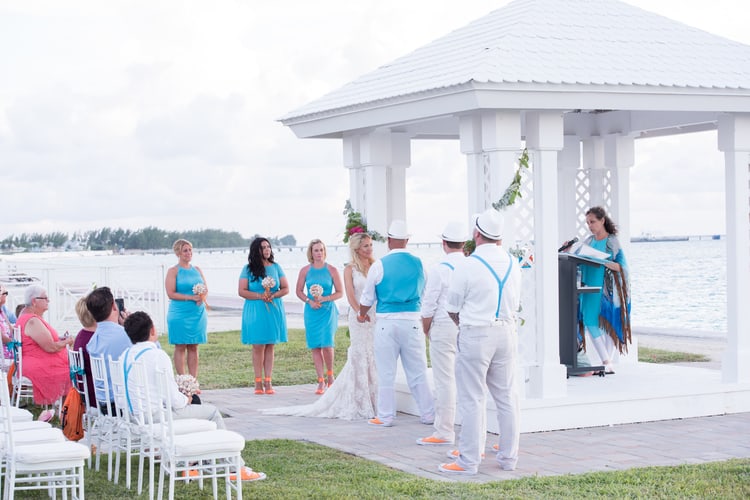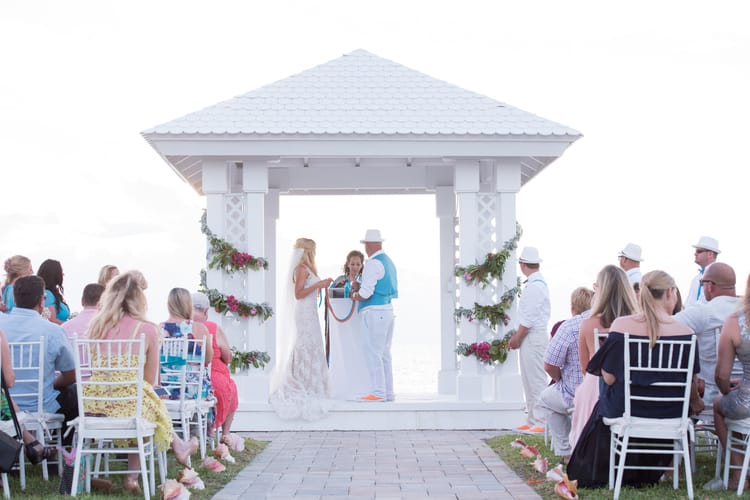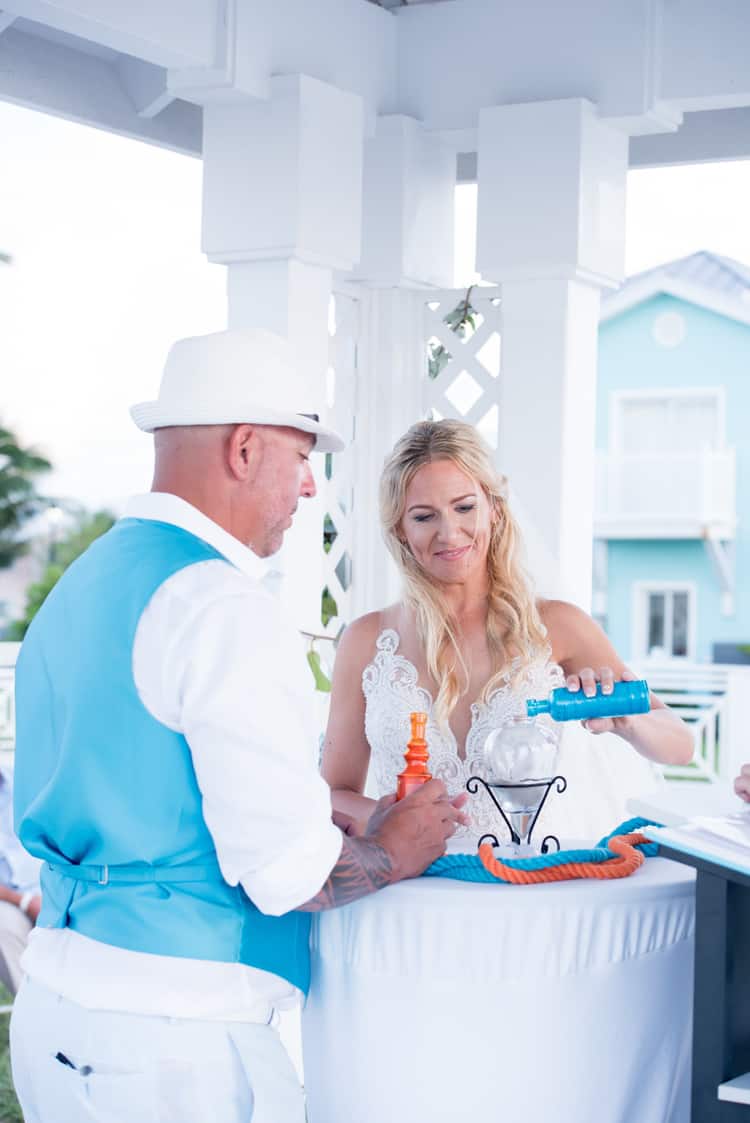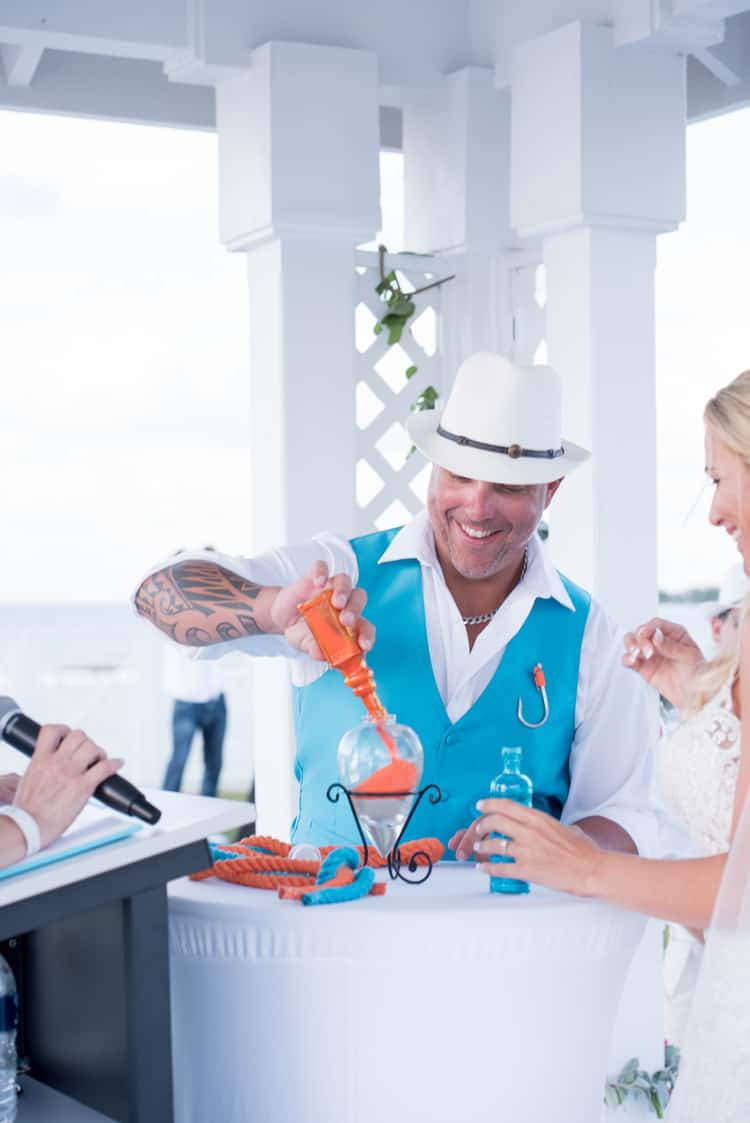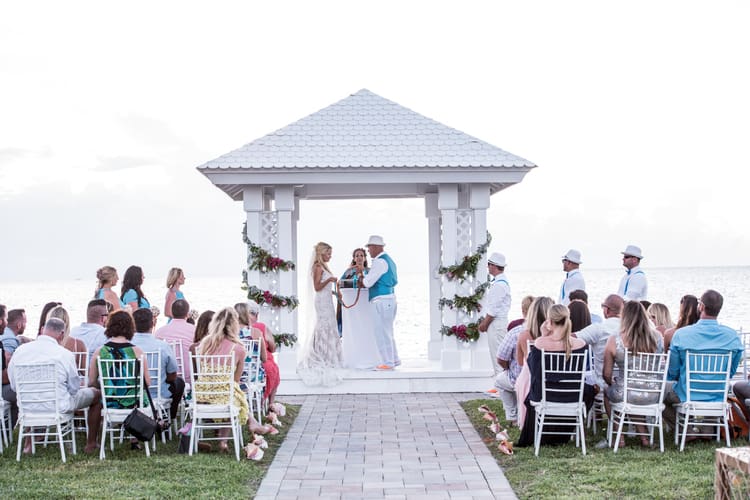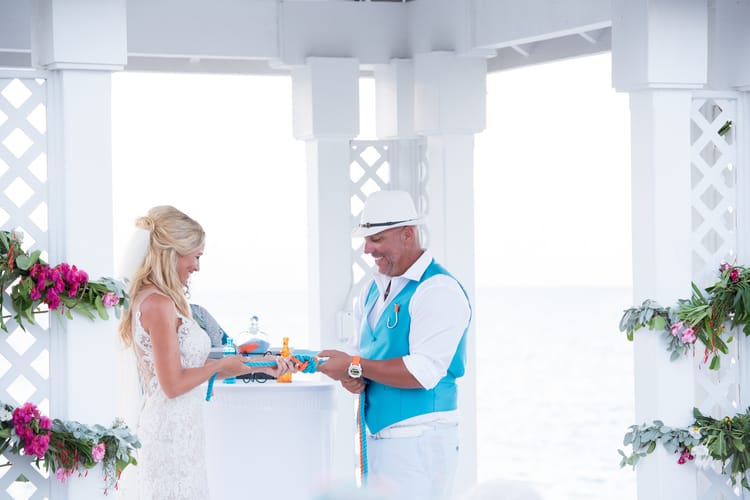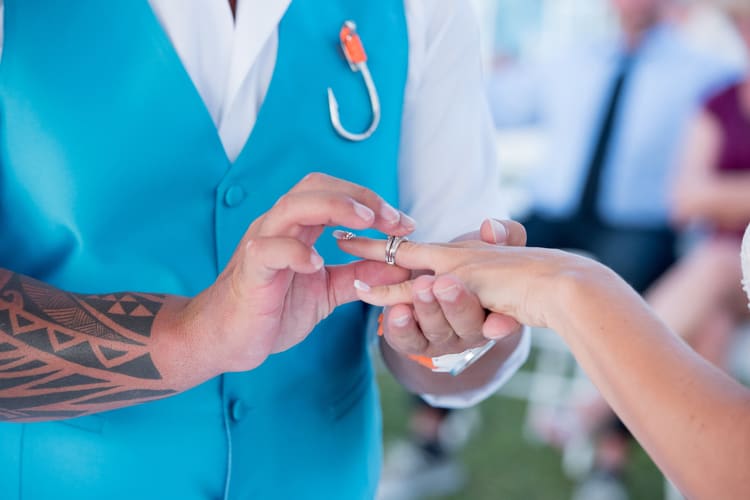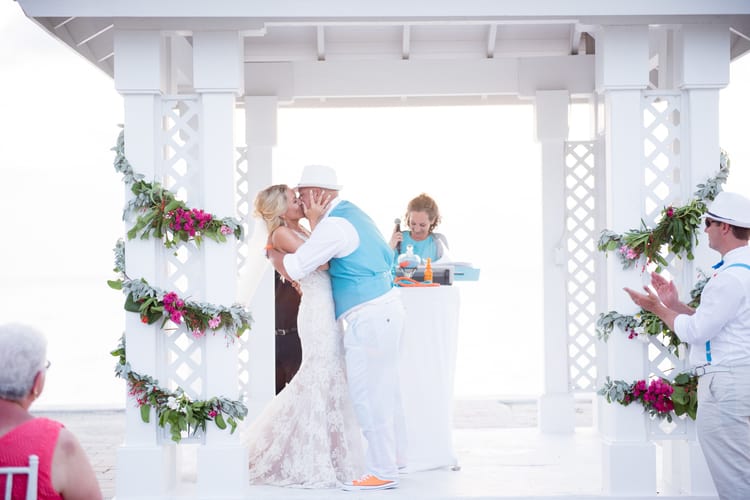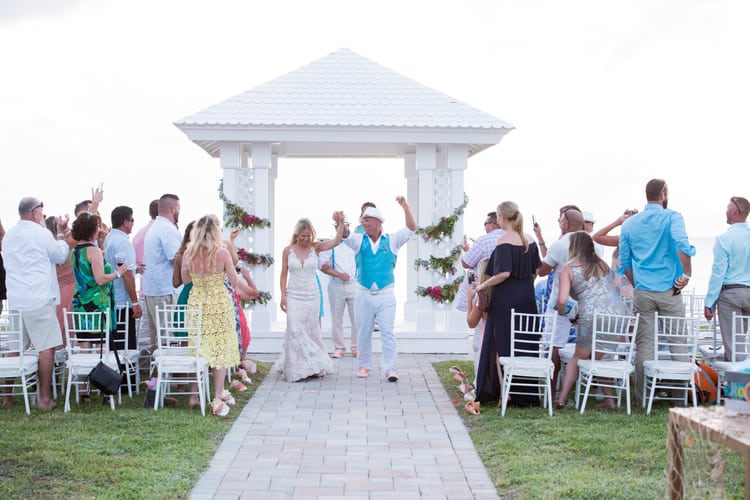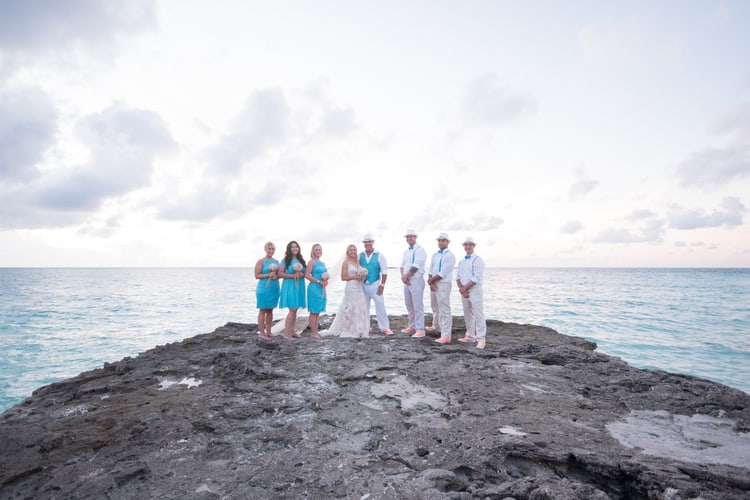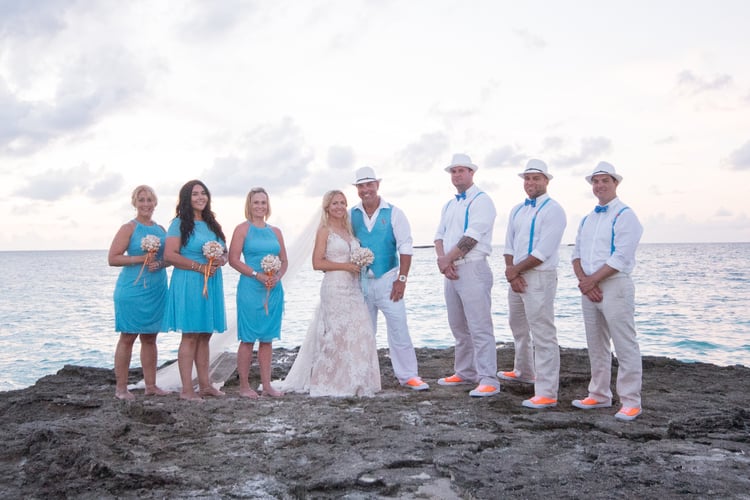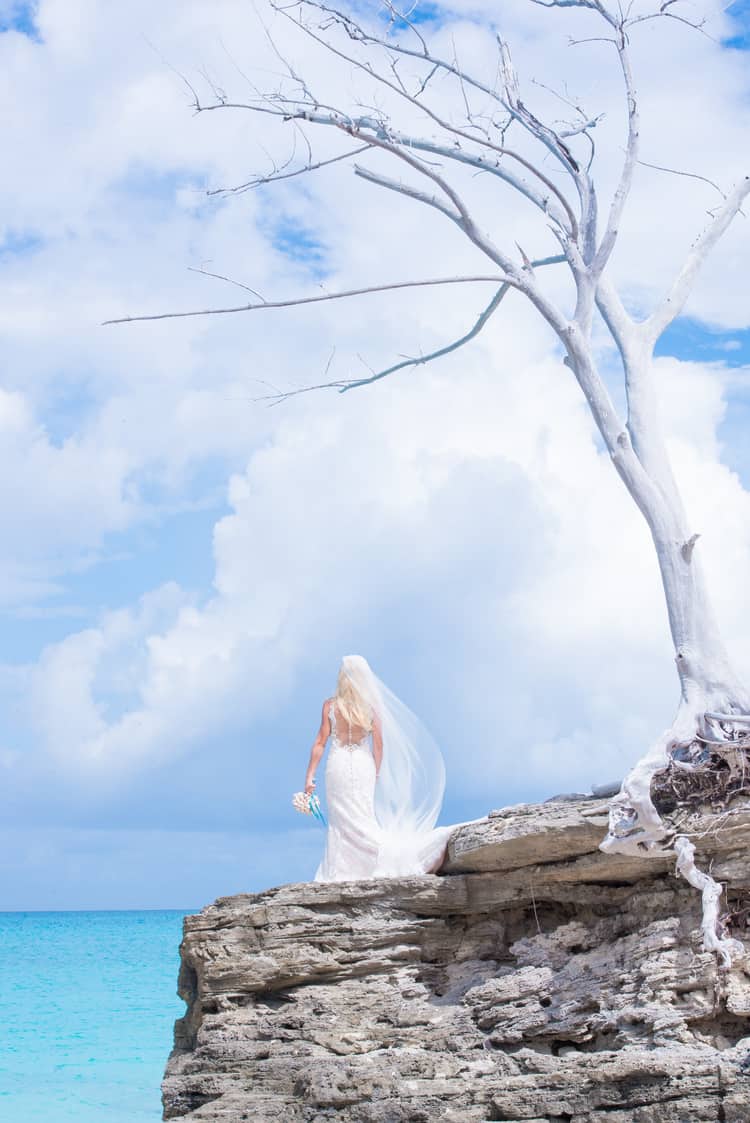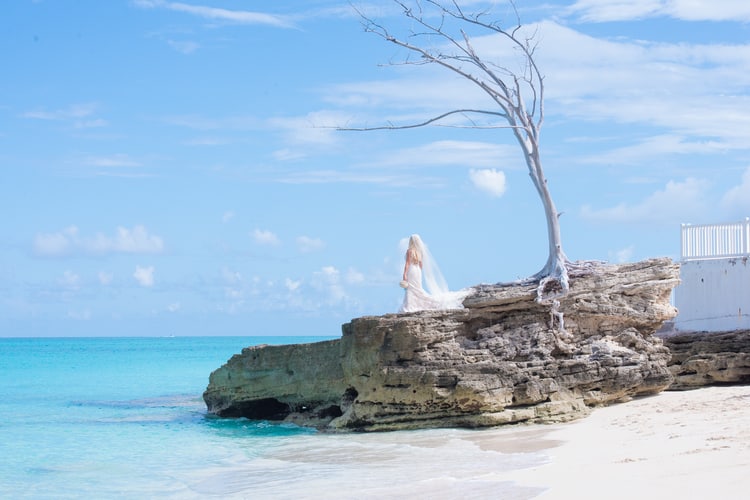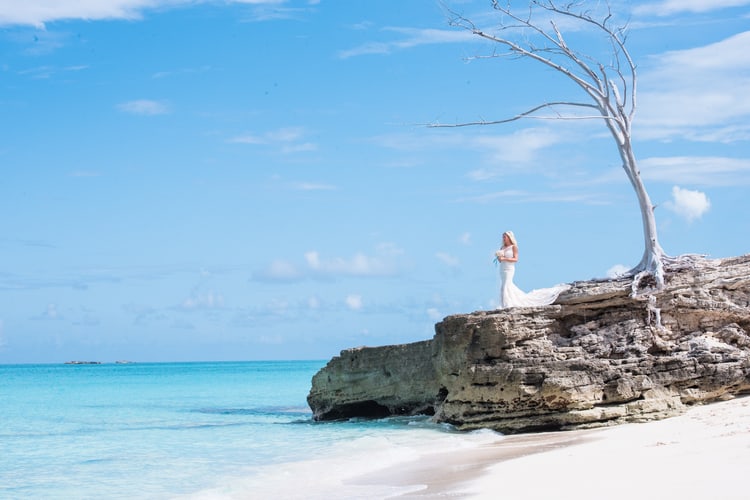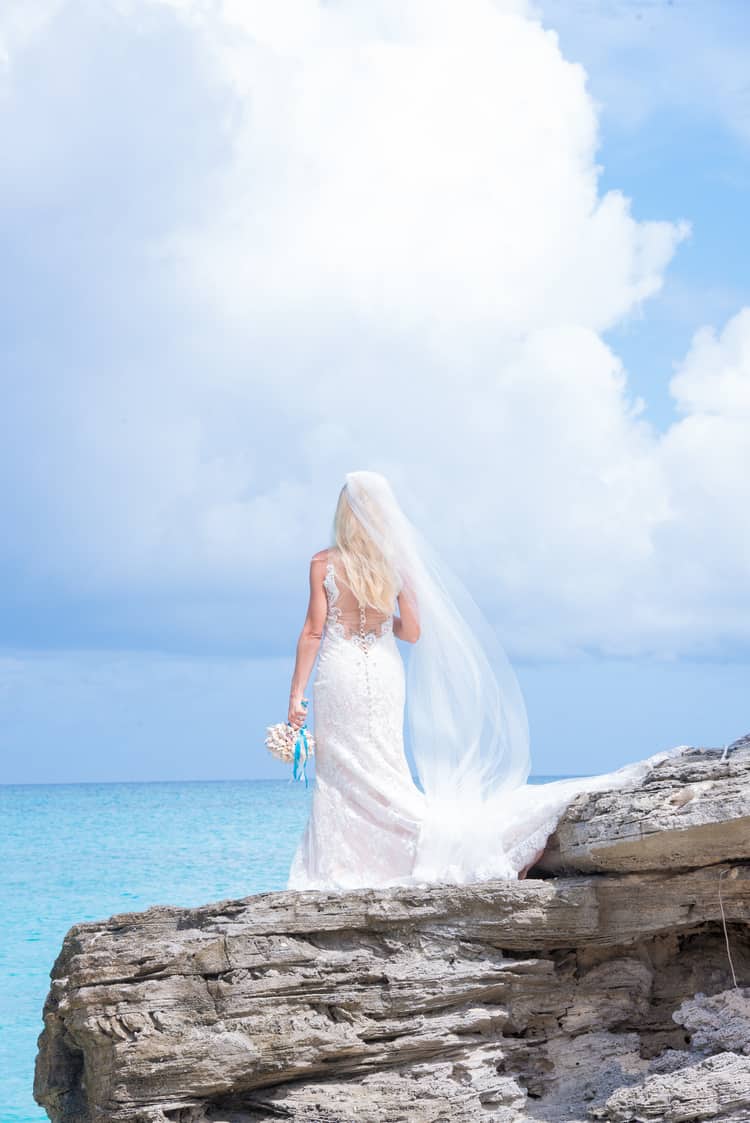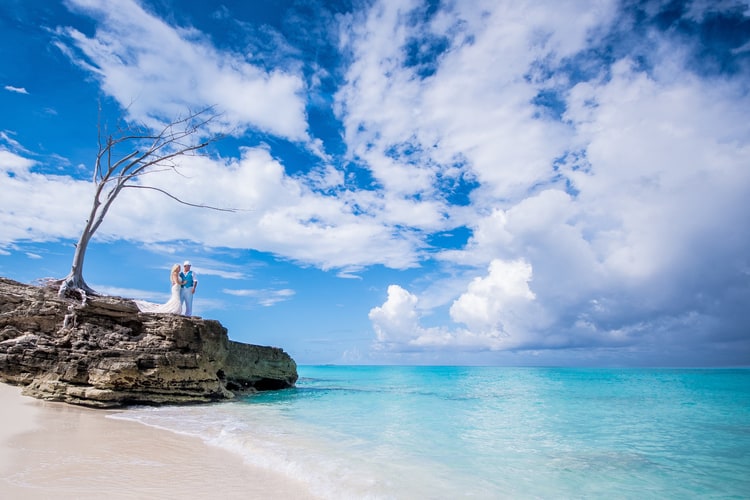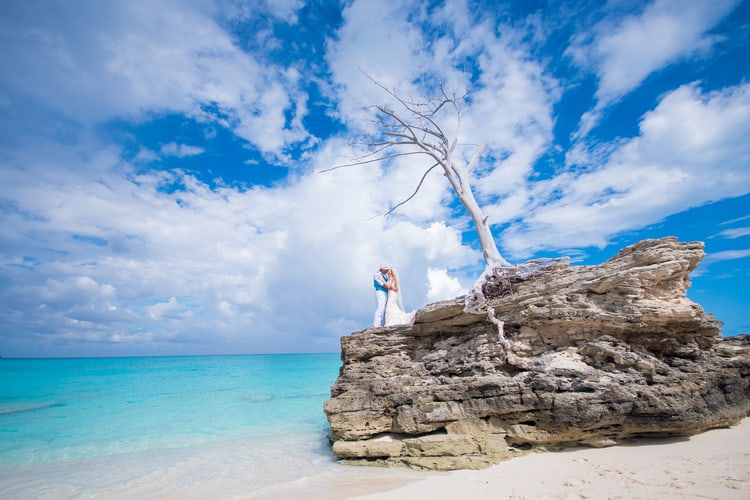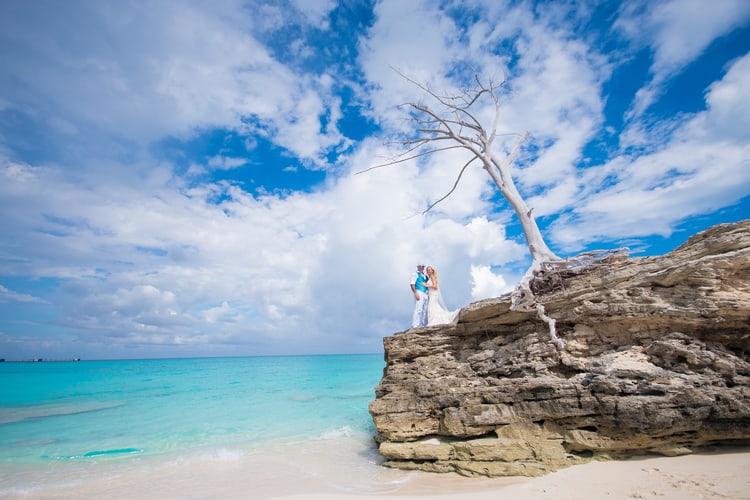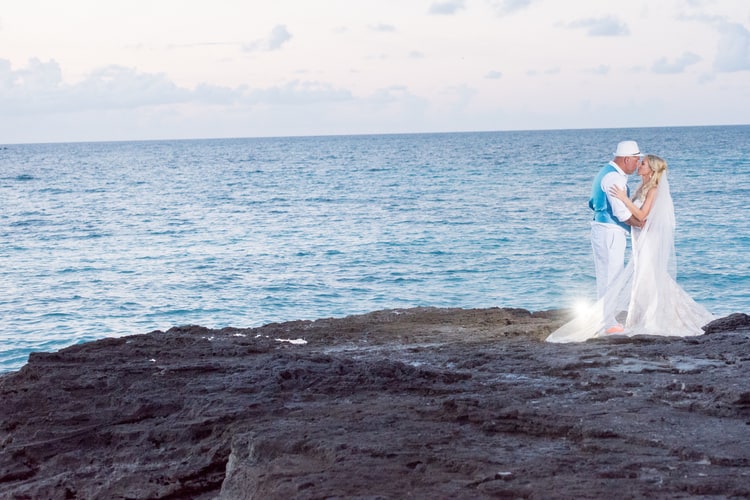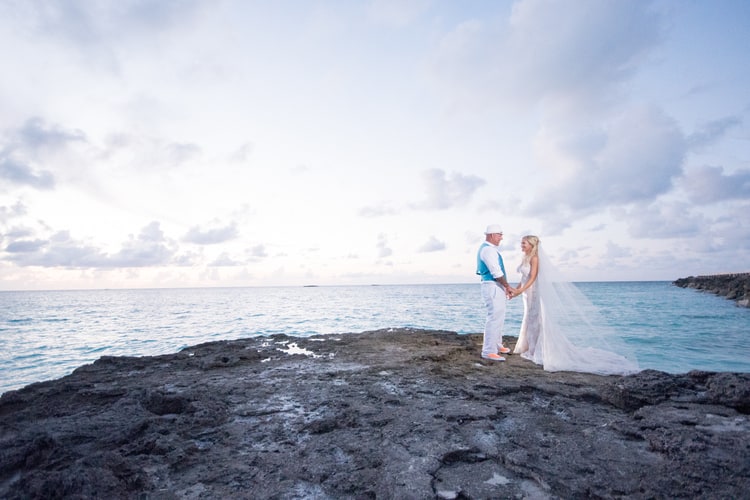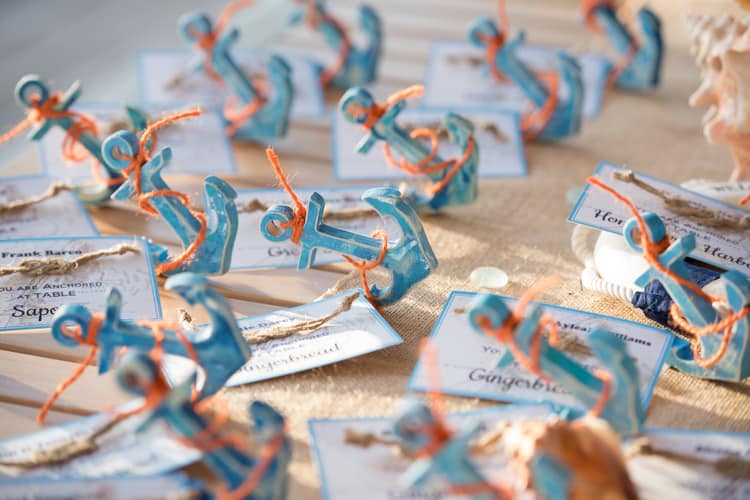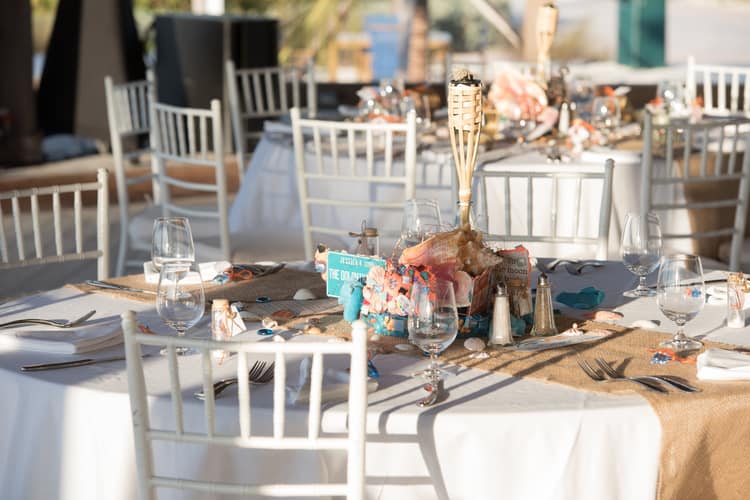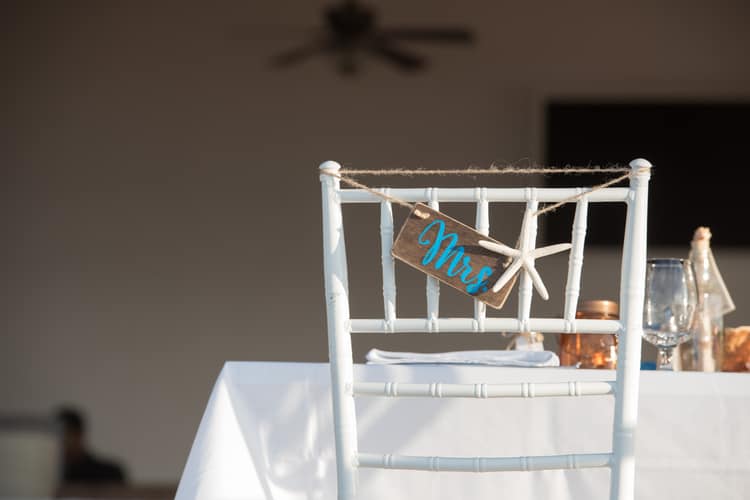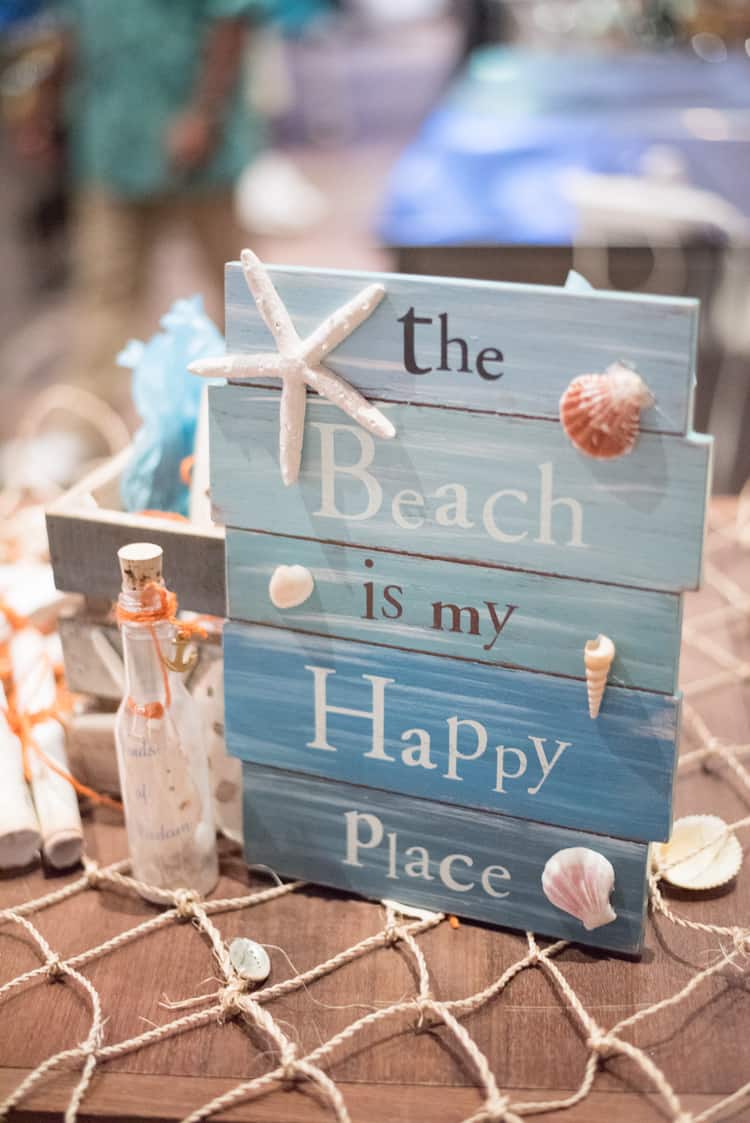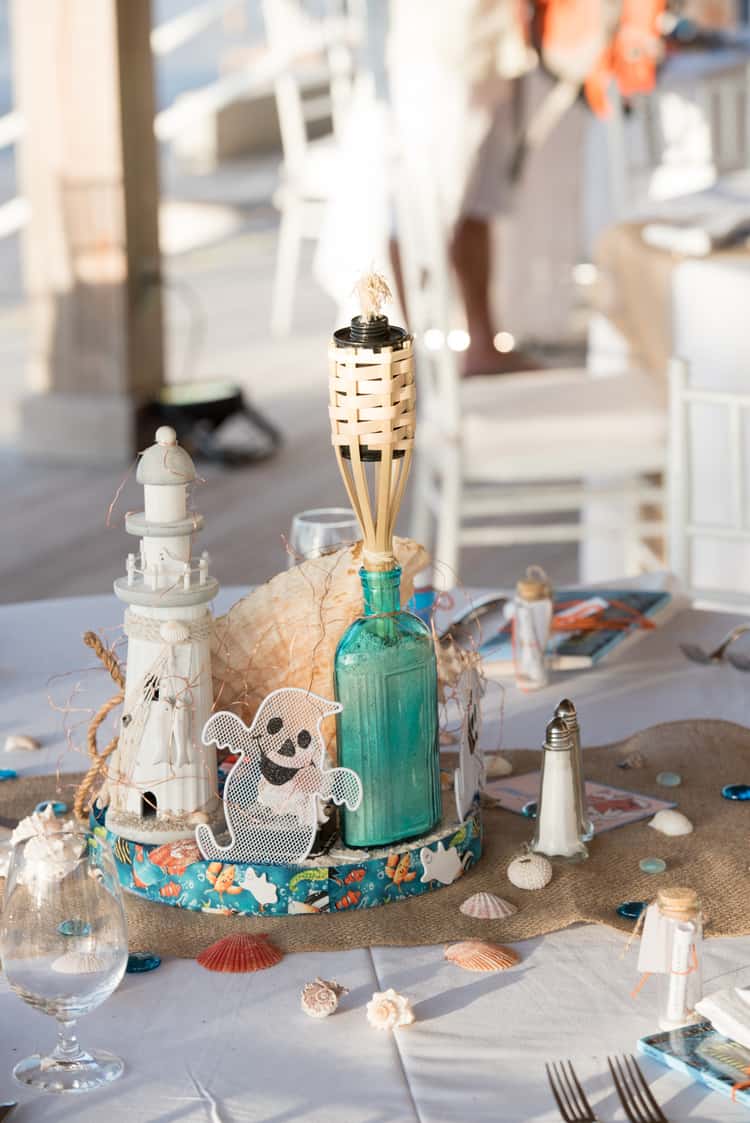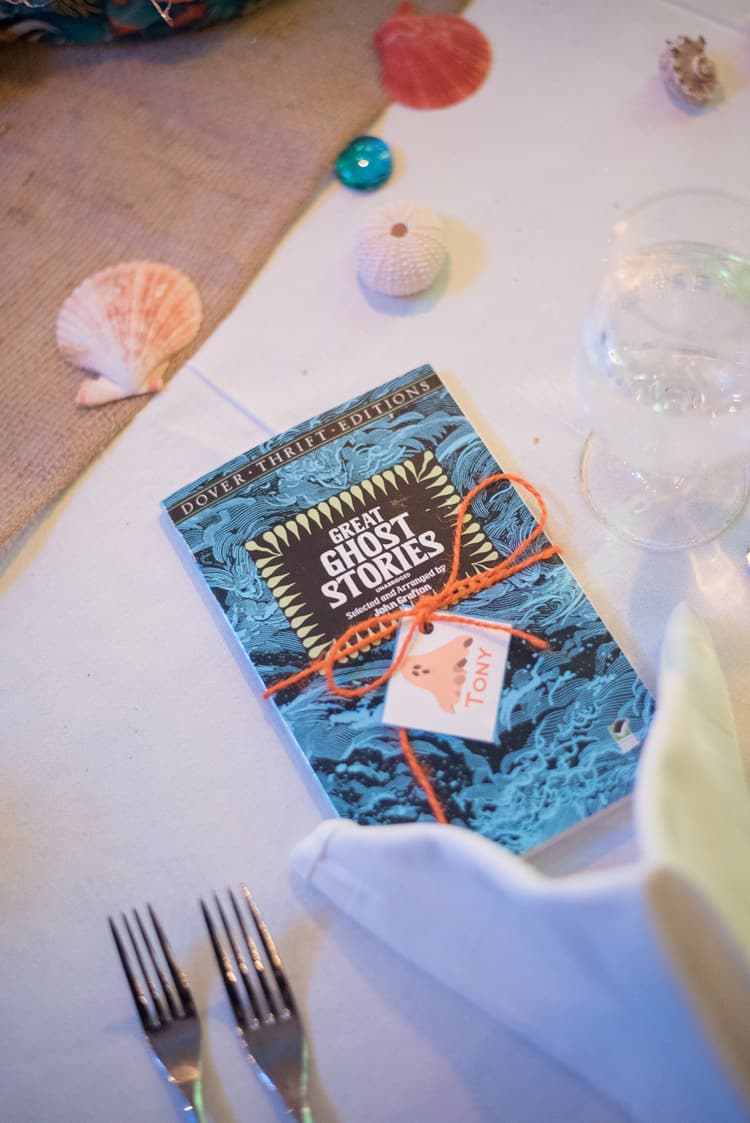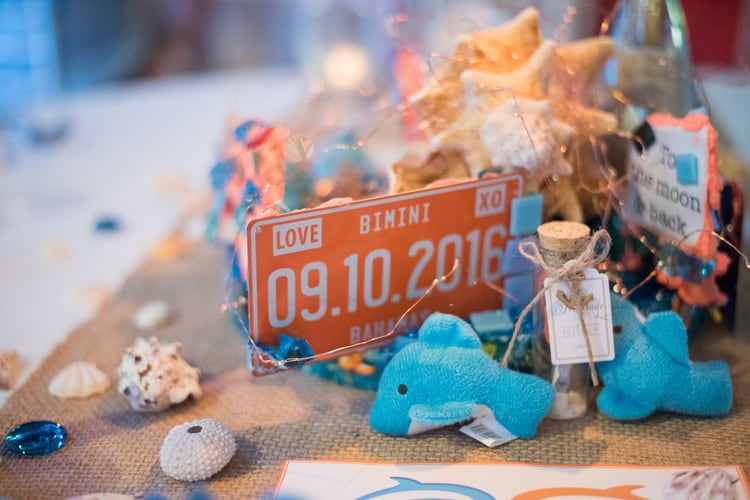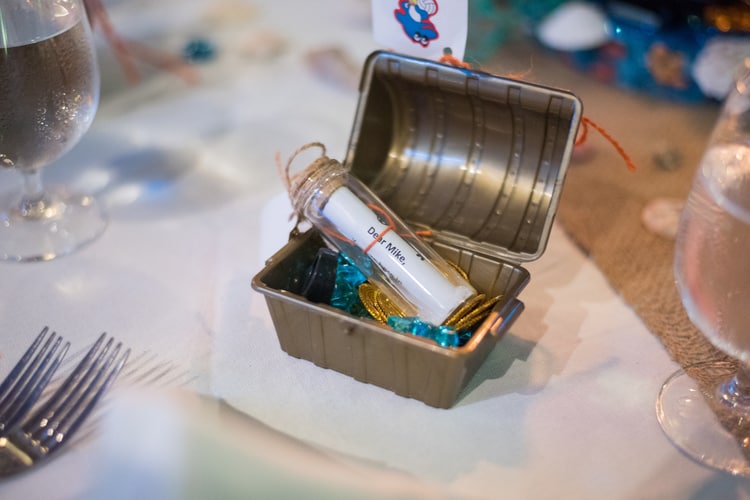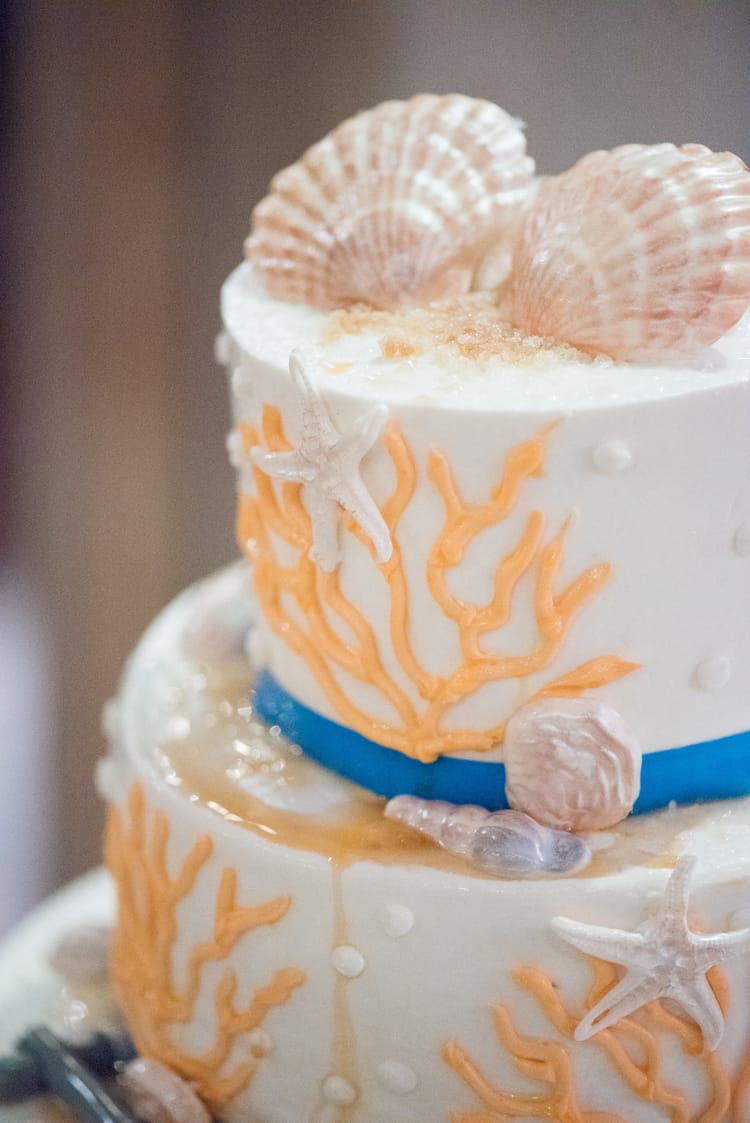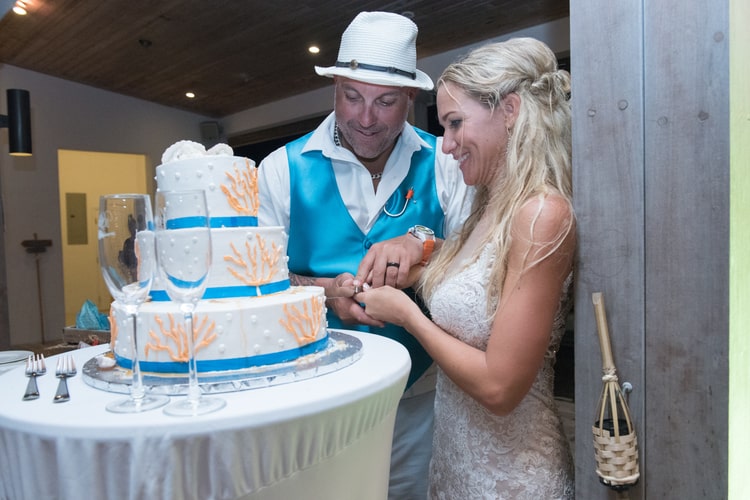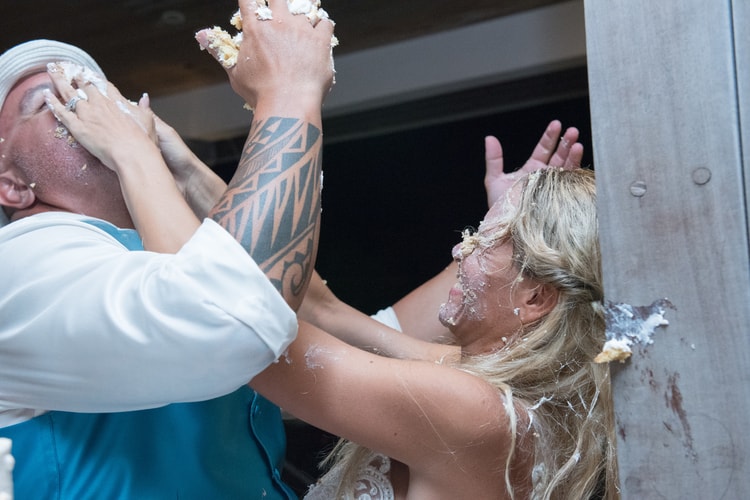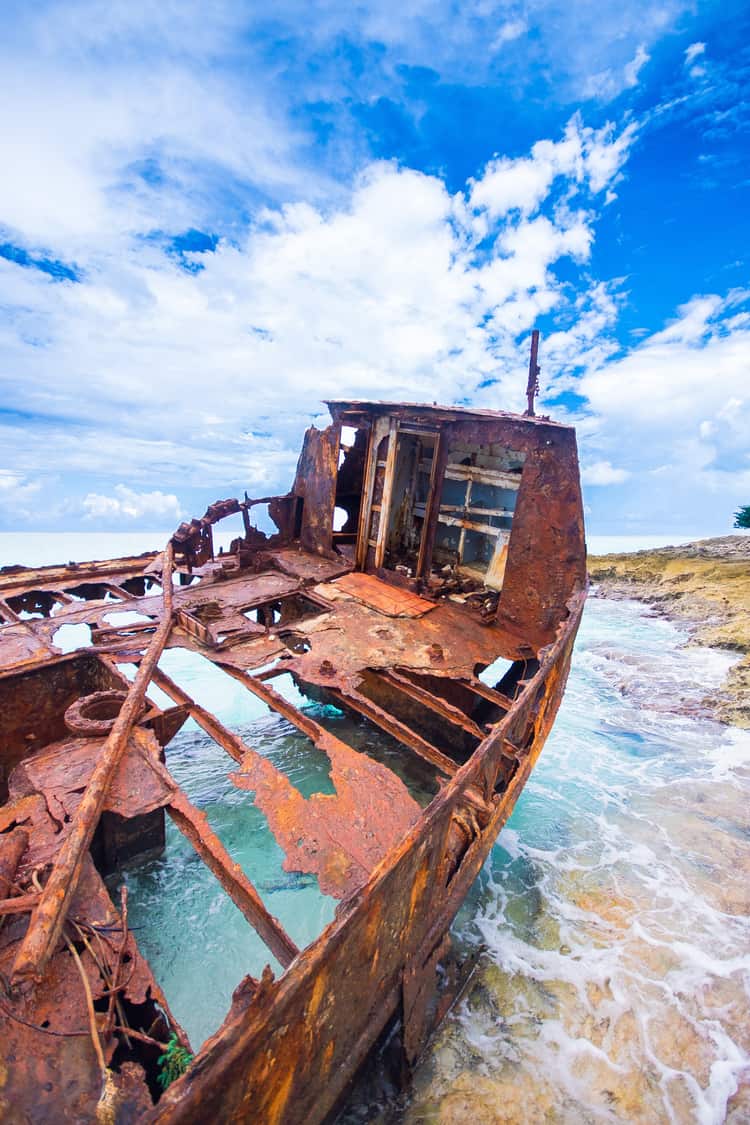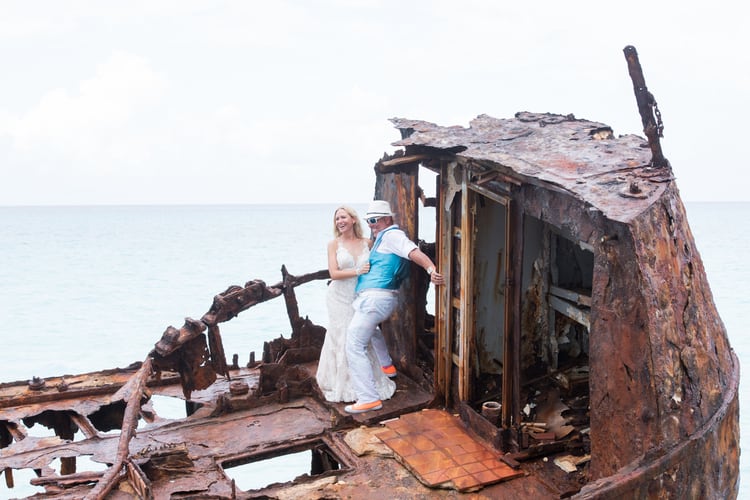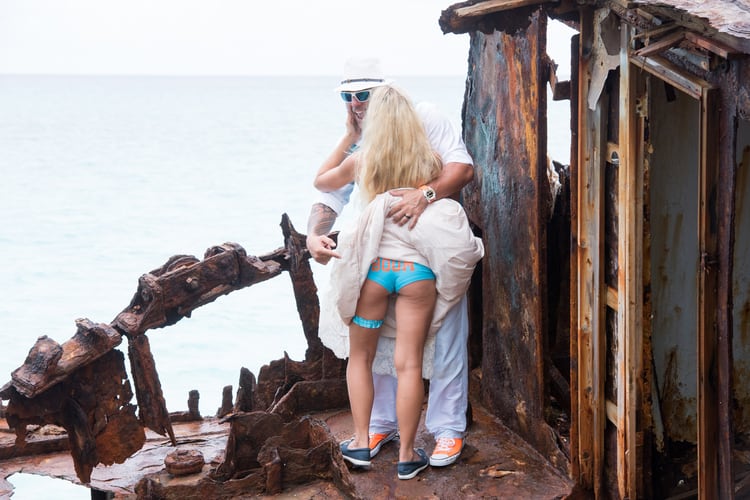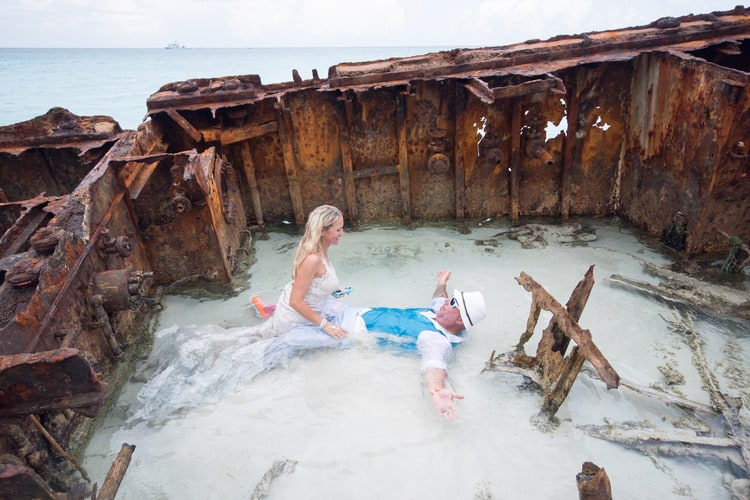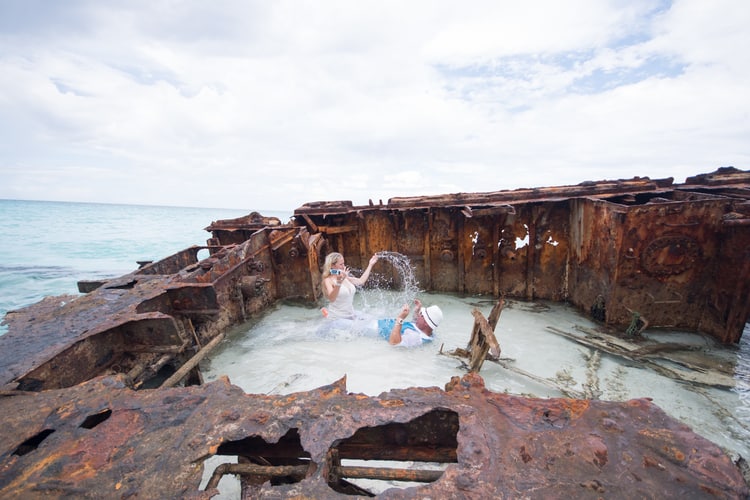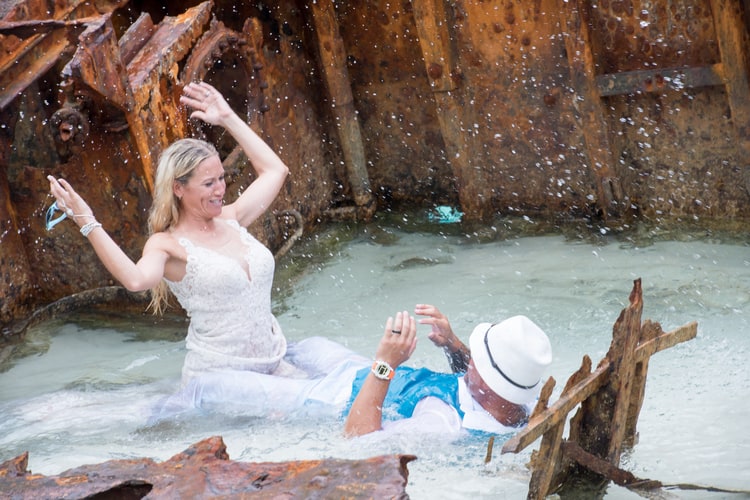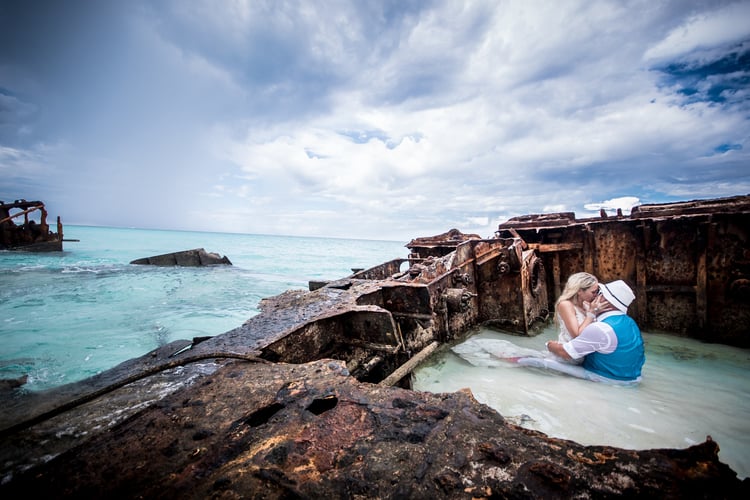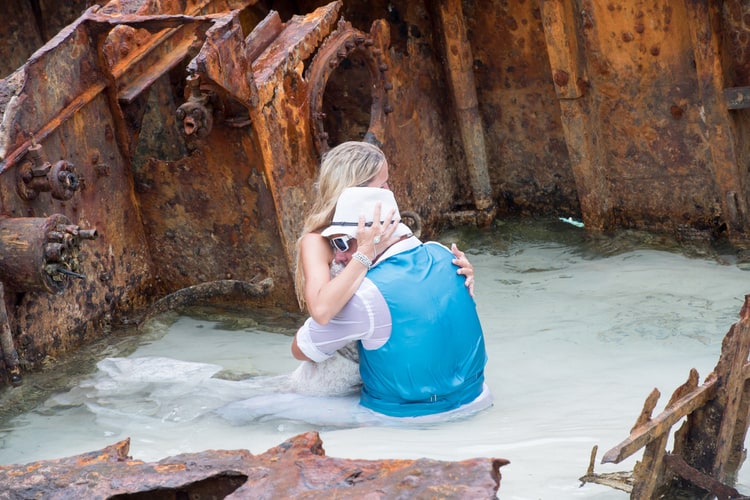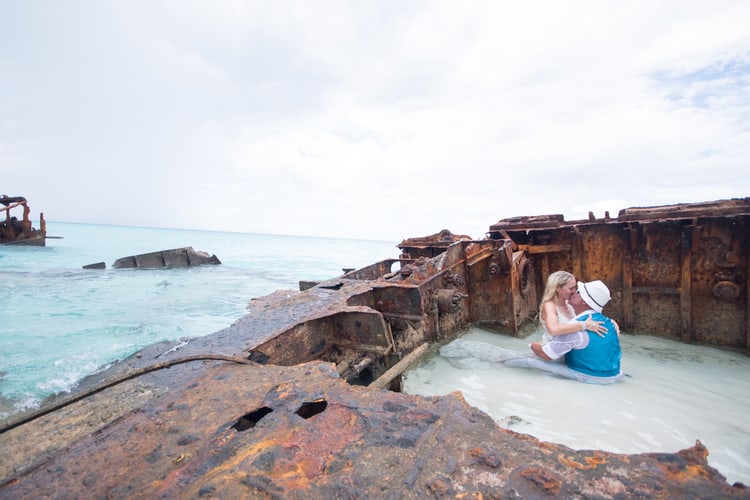 Q&A with the Bride:
How many guests attended your destination wedding
50
Why did you choose to have a beach wedding in The Bahamas?
It's where we got engaged.
What was the biggest challenge when planning your beach wedding in The Bahamas
Bringing everything over and getting people there.
What's your advice to others who are planning a beach wedding in The Bahamas?
Make a list of everything you need and just go with the flow! Don't stress! Enjoy your day! It goes by so fast!
Was there something unique or special that you incorporated into your wedding décor/theme?
The history of the island.
Vendors:
Photographer: One Moment One Shot Photography
Event Planner: Resorts World Bimini
Musicians: Don't Look Down Productions
Cake Designer: Edible Creations
Event Venue: Hilton at Resorts World Bimini
Trash the Dress Photo Shoot Location: The Gallant Lady Shipwreck in Bimini, Bahamas
Featured:

VOTE for The Best Destination Wedding of 2017 and WIN!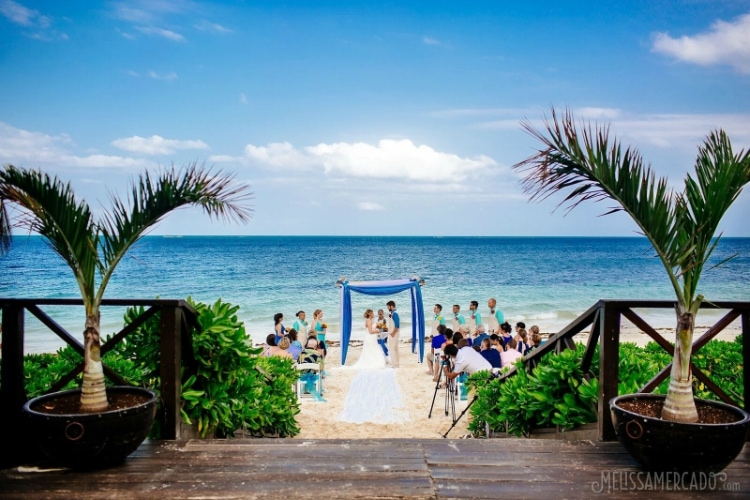 It may be a new year, but I'm still swooning over all the destination weddings from 2017! And I'm so excited because the list for The Best Destination Wedding of 2017 has been narrowed down to just 10 finalists. Now it's YOUR turn to vote for the best of the best! And when you vote and share, you'll be entered to win $500 cash!
Contributing Editor
at
Destination Wedding Details
Erin is a New England native living in Cincinnati, OH. For the last six years she has served as Communications Manager for a large home service franchise, working as a freelance writer in her spare time. She has been a contributing editor for Destination Wedding Details since early 2017. Inspired by a desire to plan a uniquely personal destination wedding herself, Erin draws on experience to bring relatability and humor to her writing.
Latest posts by Erin McDermott (see all)