They say that "proper planning prevents poor performance," and Hayley's tenacity for wedding planning and attention to detail prove that to be completely true. She was determined to put her heart and soul into her wedding day, and the end result was a flawless, memorable event full of beauty, love, fun, and sentiment.
Haley and Vasco gave me serious feelings of #WeddingGoals and #Aesthetic. The gorgeous simplicity and soft pops of color make Hayley and Vasco's wedding so romantic and dreamy. Literally, every detail blew me away – her dress, the flowers, the beach – and can we talk about how adorable and yummy the hors-d'oeuvres looked? This is my type of wedding (my invitation must have been lost in the mail, it's okay).
Hayley says they fell in love with the Henry Flagler Museum pavilion room, and I can't say I blame 'em. The detailed stone archways and floor-to-ceiling windows make their intimate setting feel airy, open and bright. It's as beautiful as a historic cathedral, and it's on the beach! No wonder these pictures by Thompson Photography Group came out amazing – they had a dream setting, with a gorgeous couple with impeccable taste.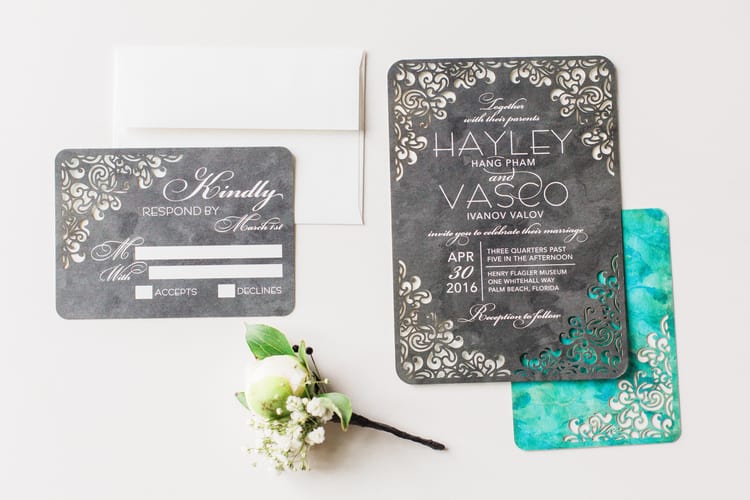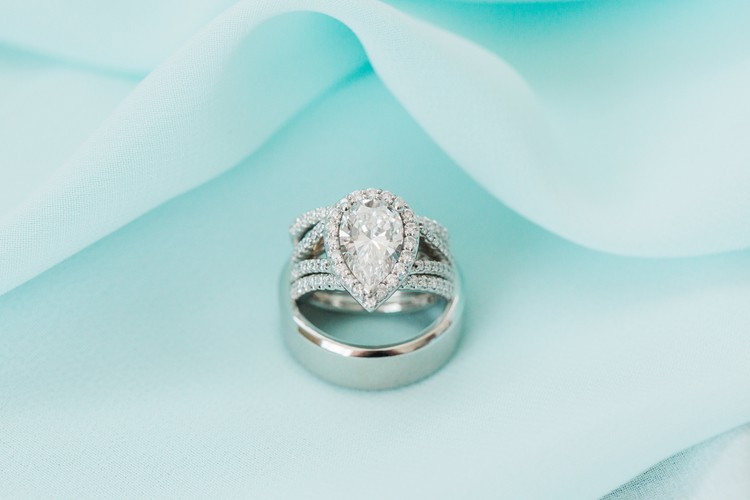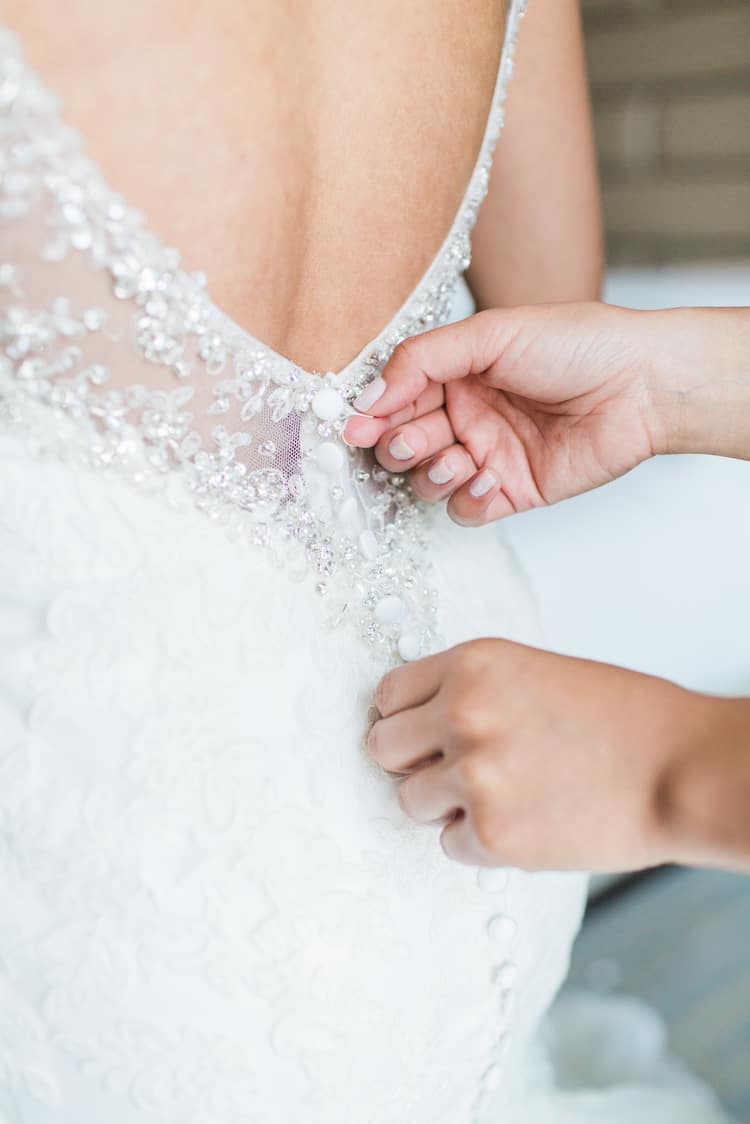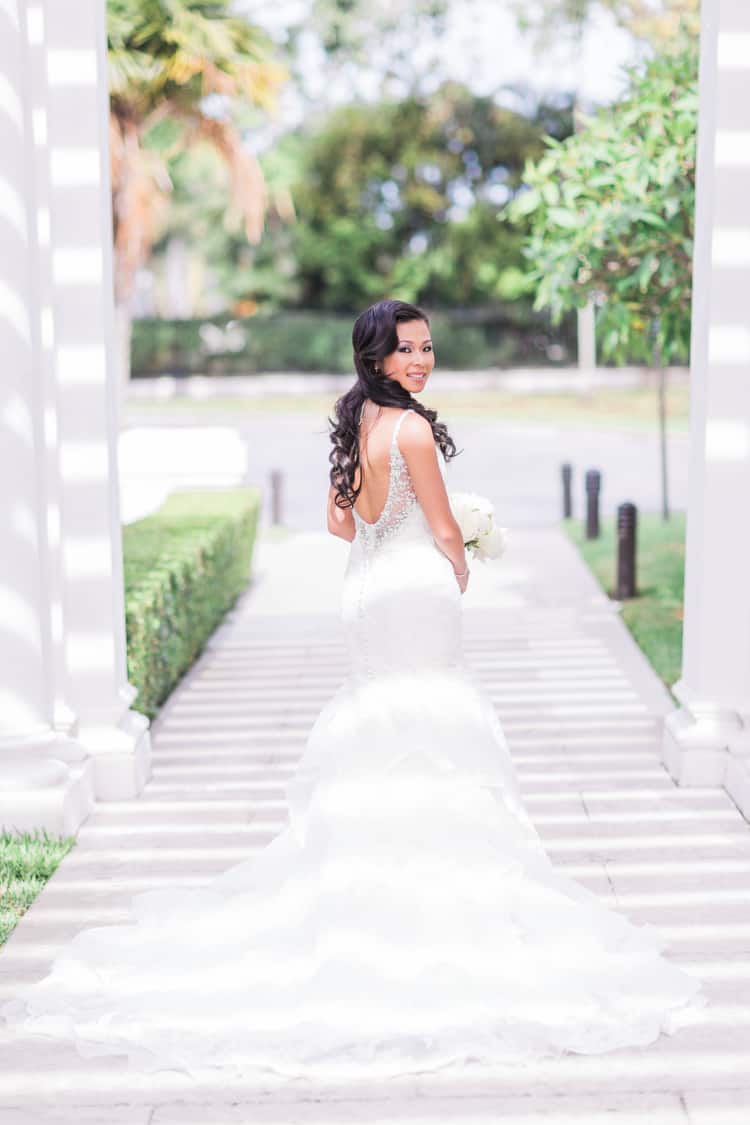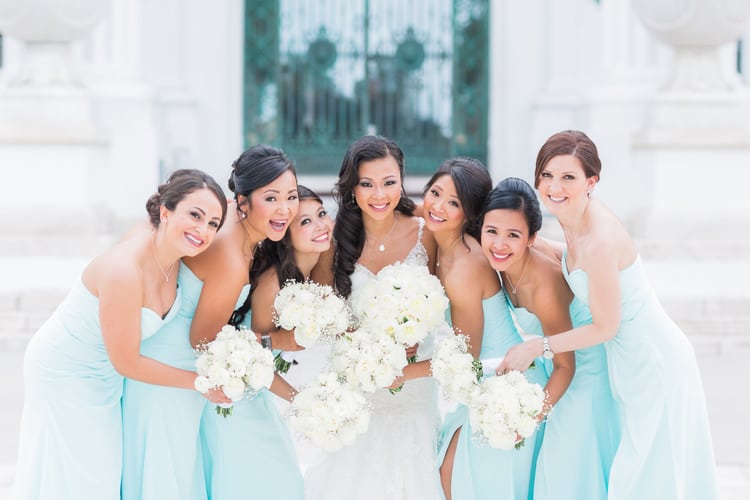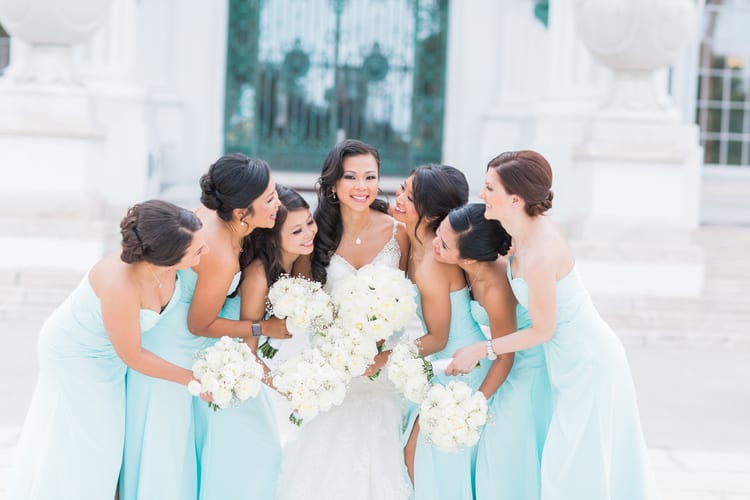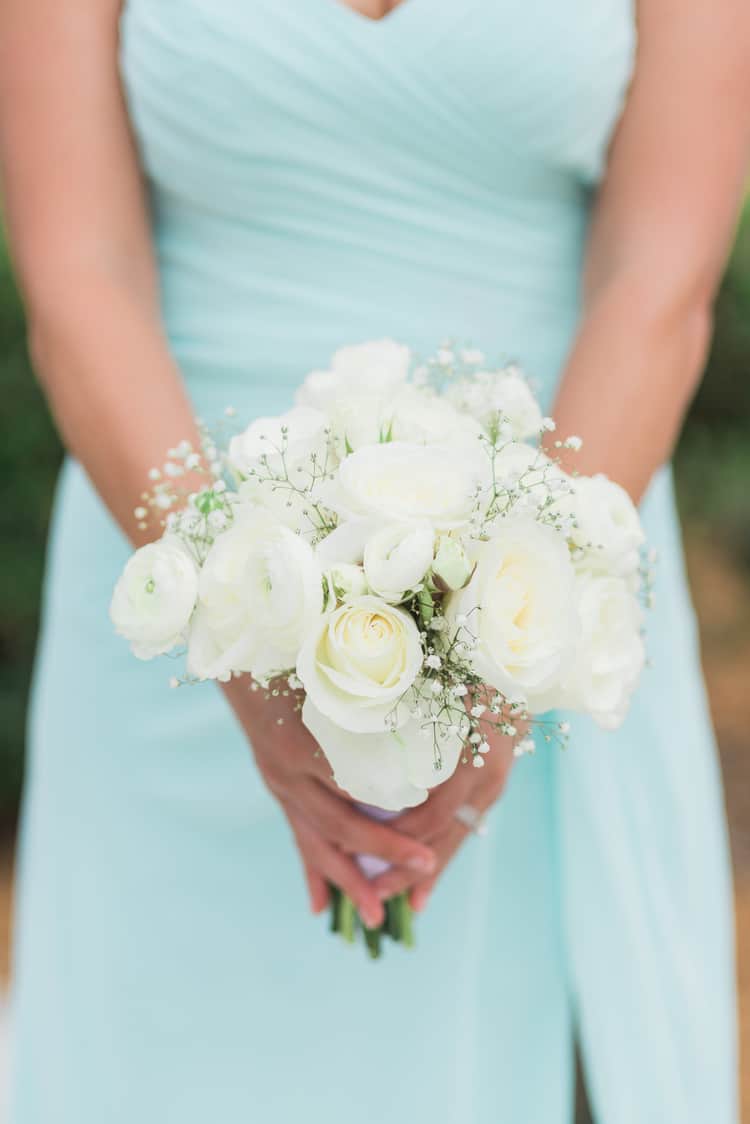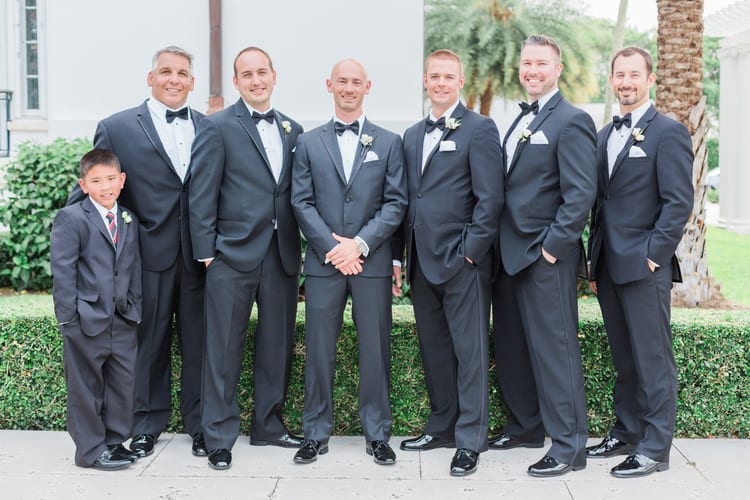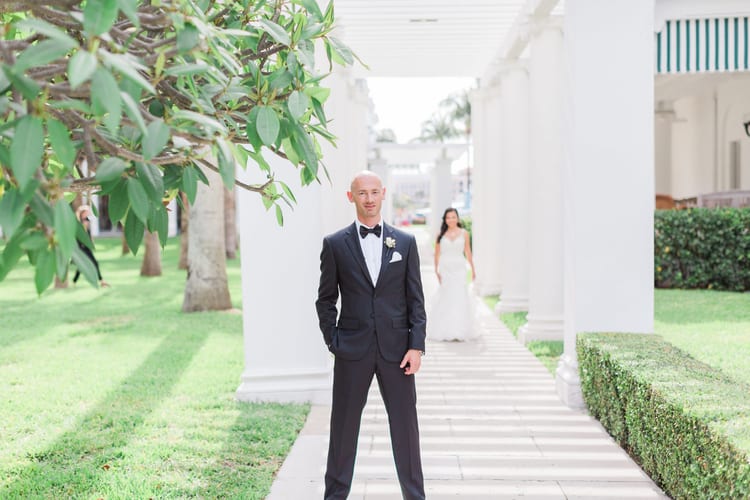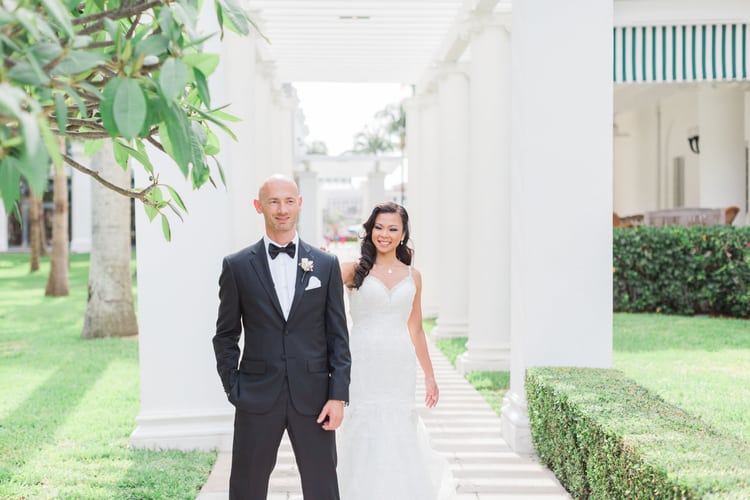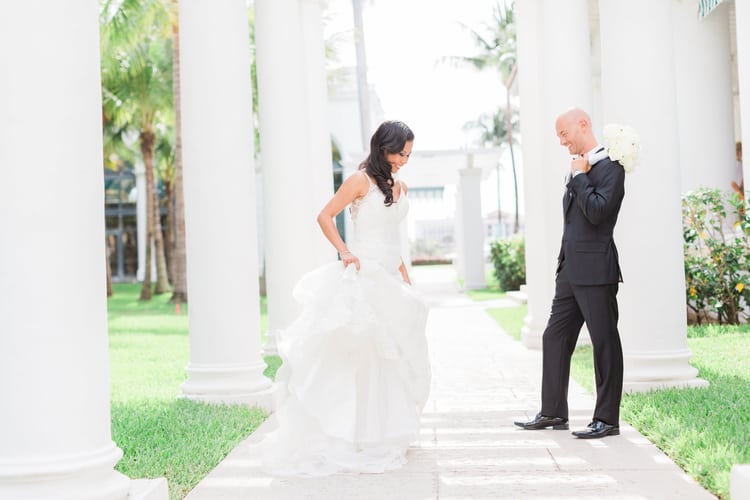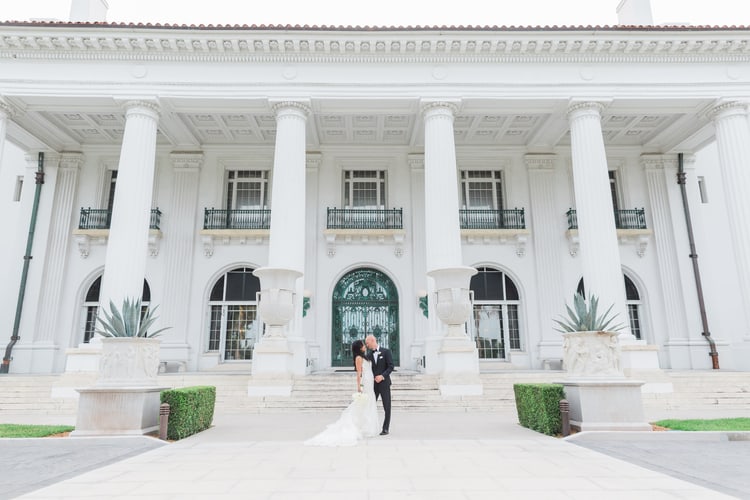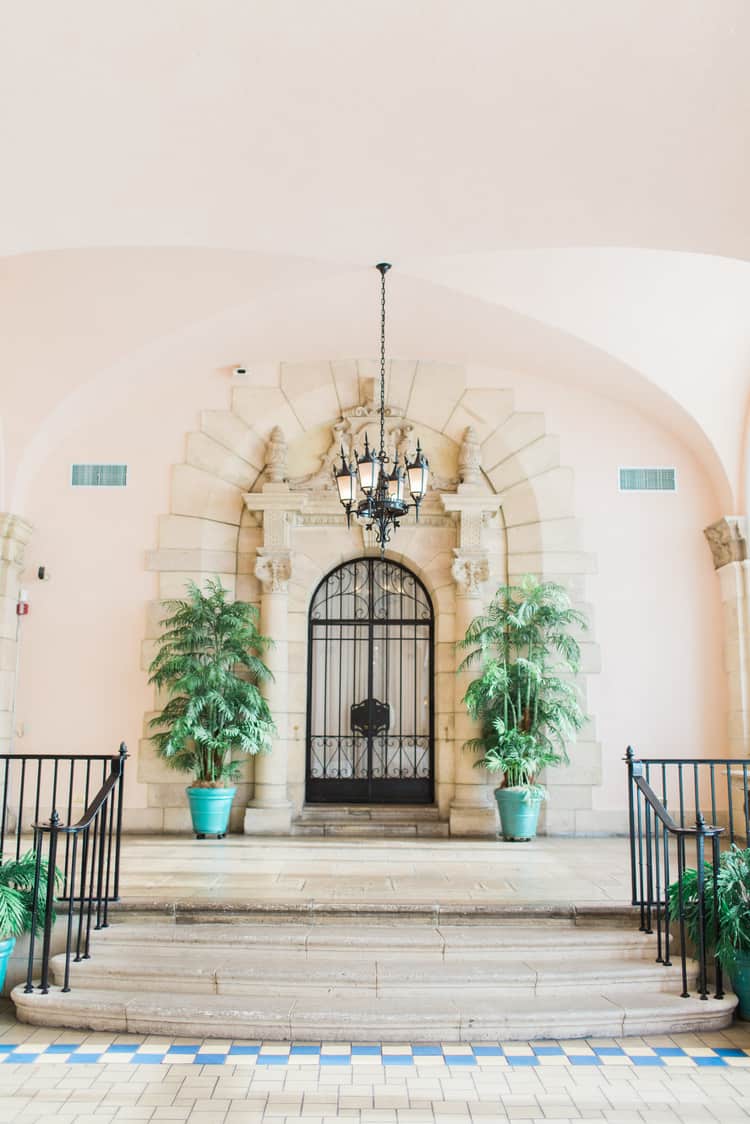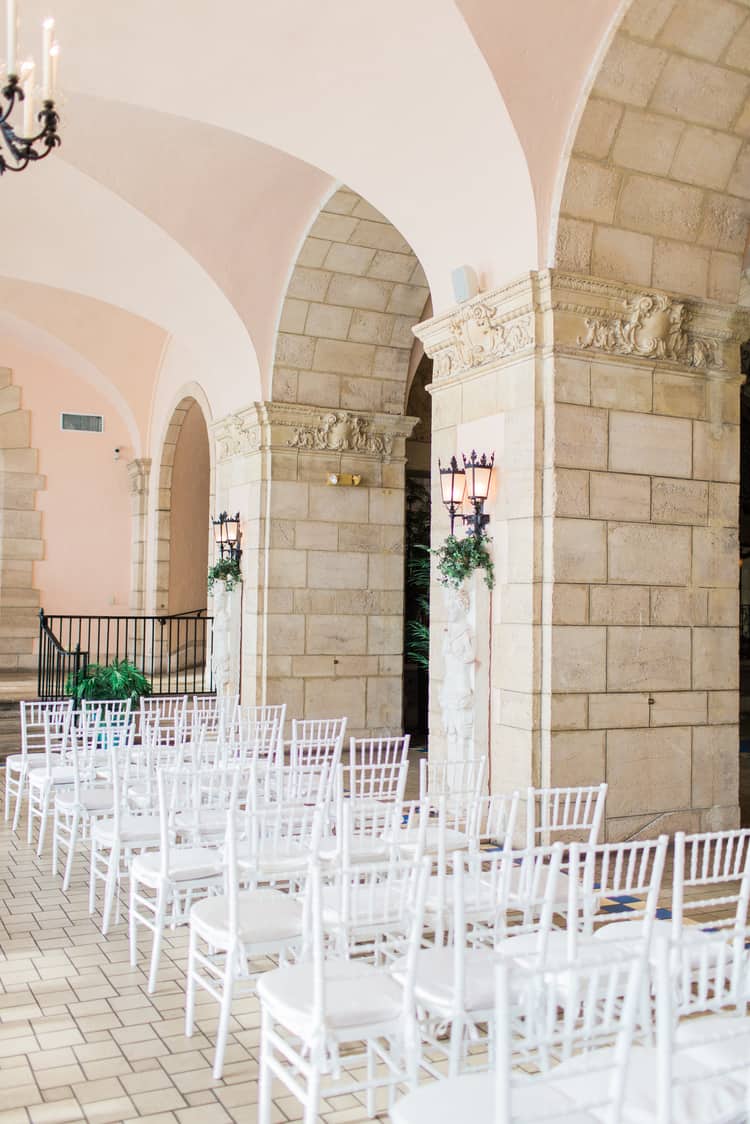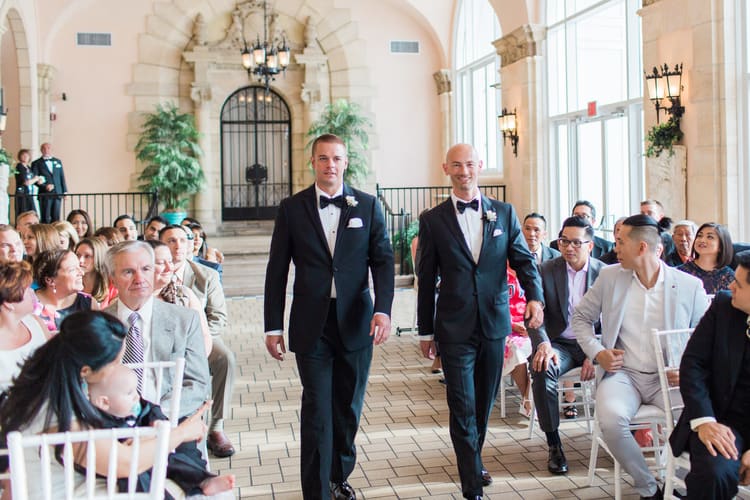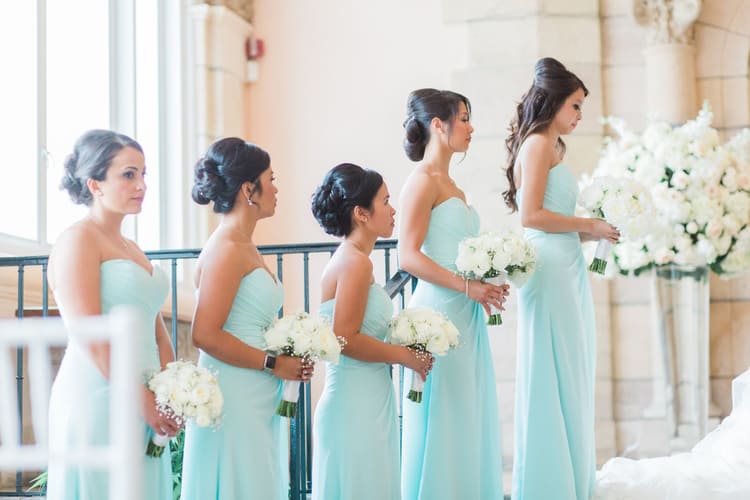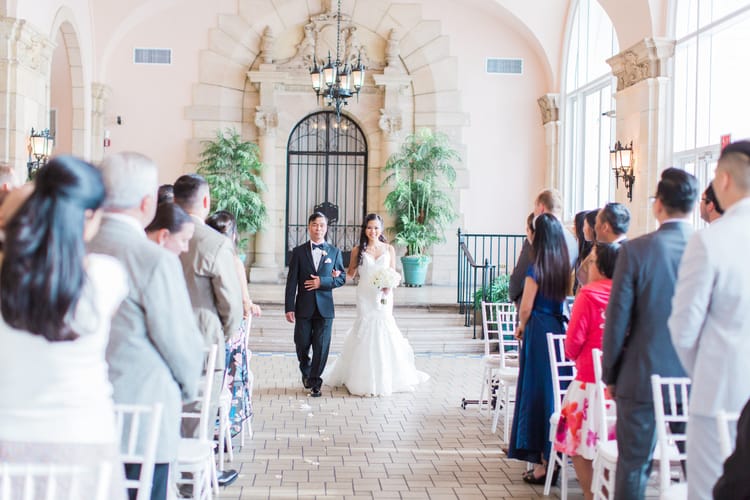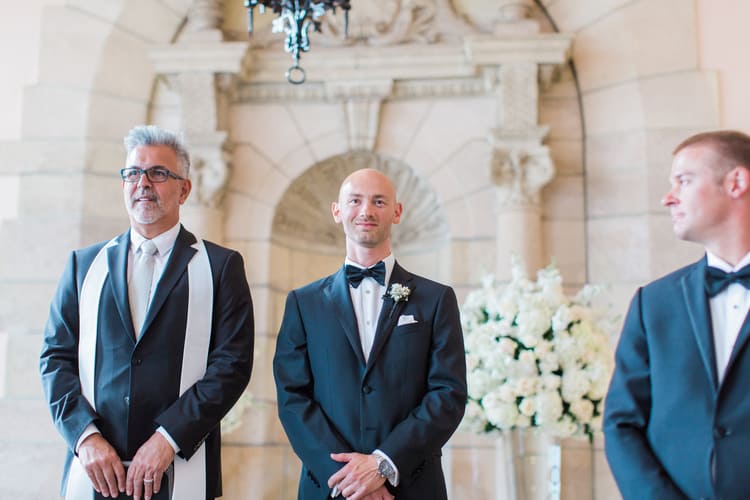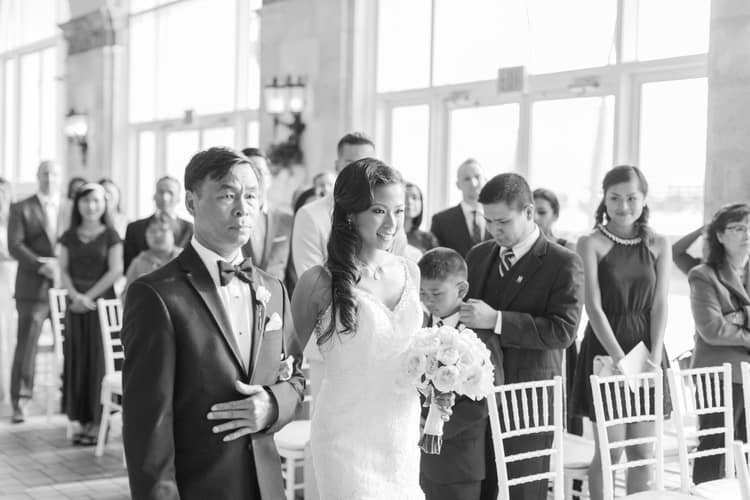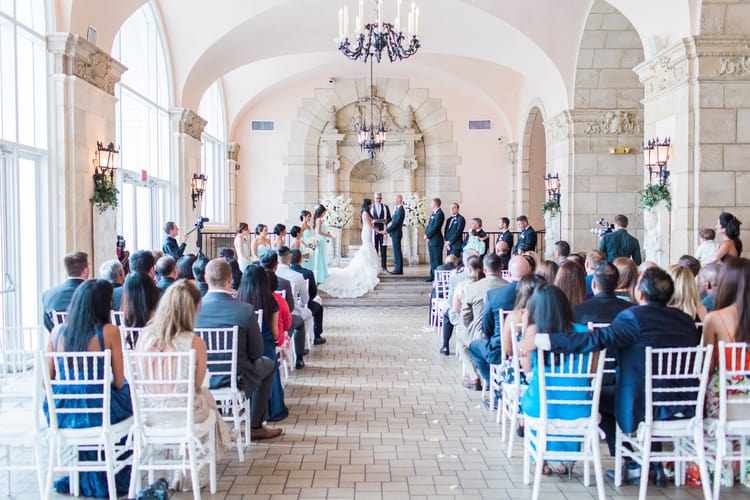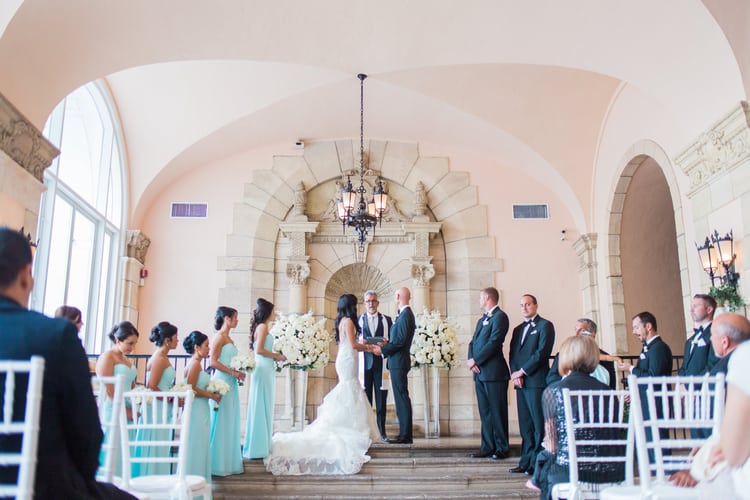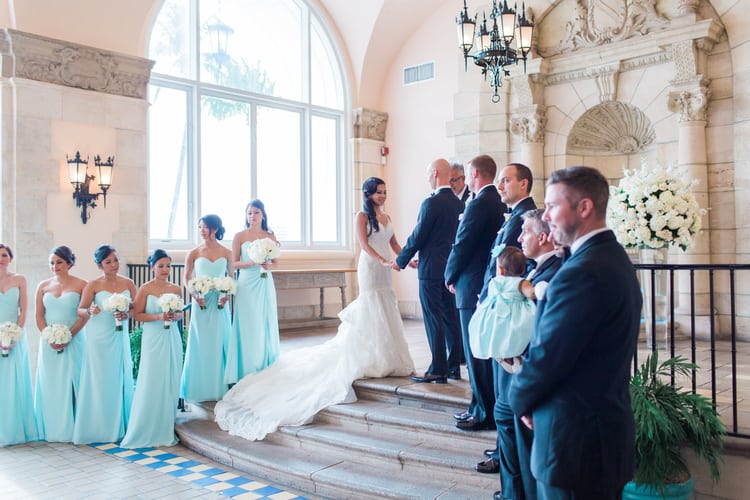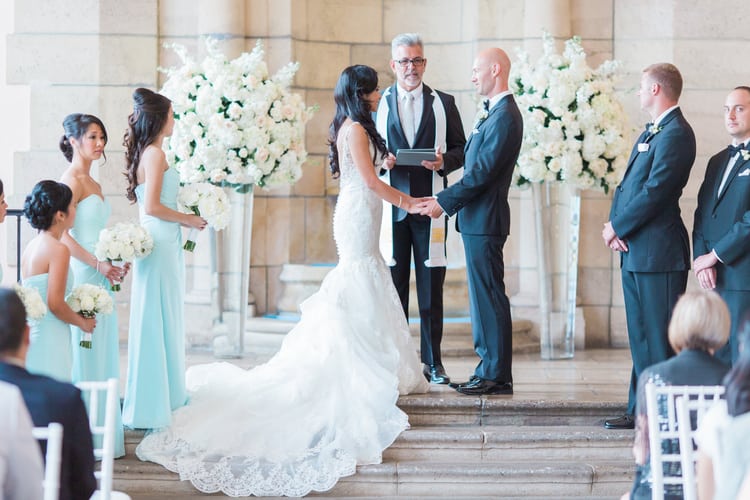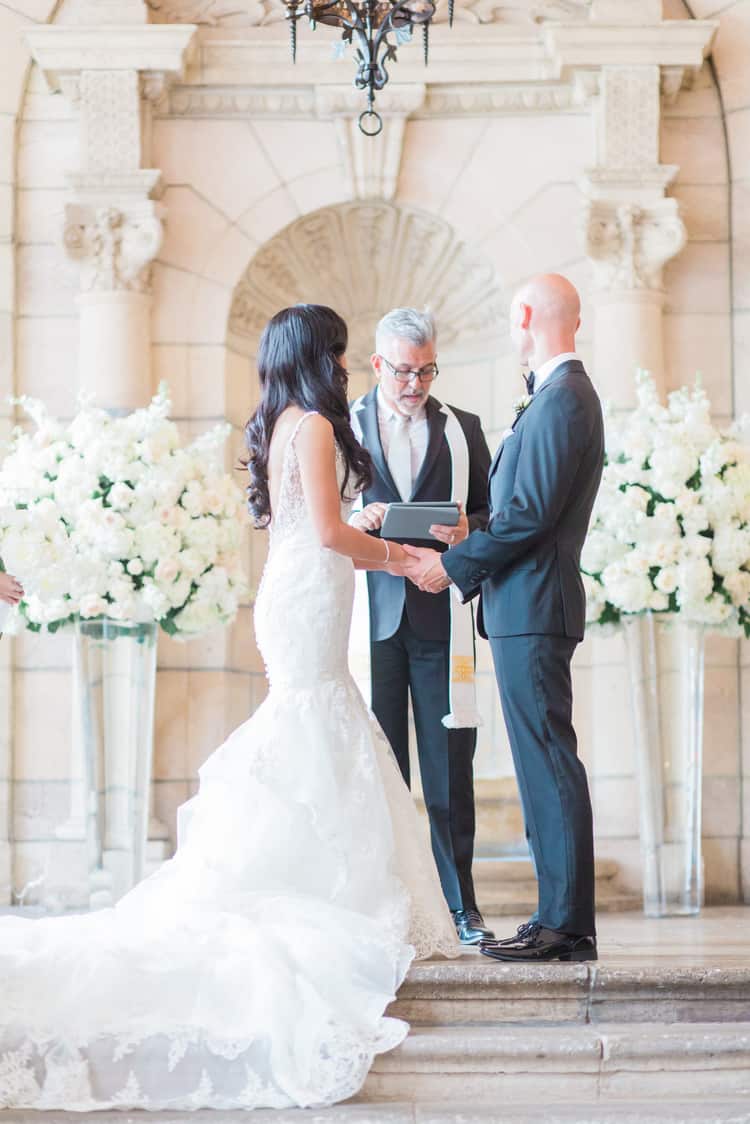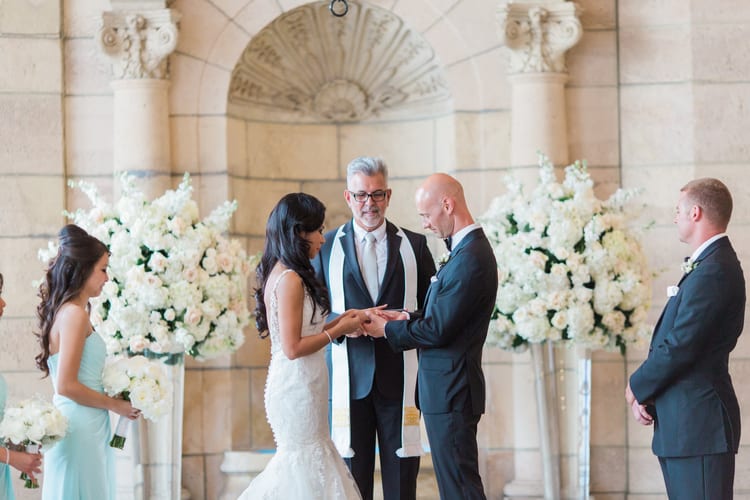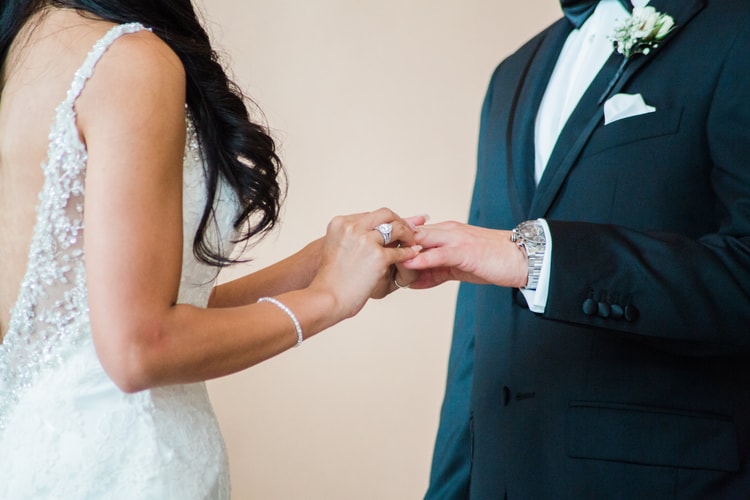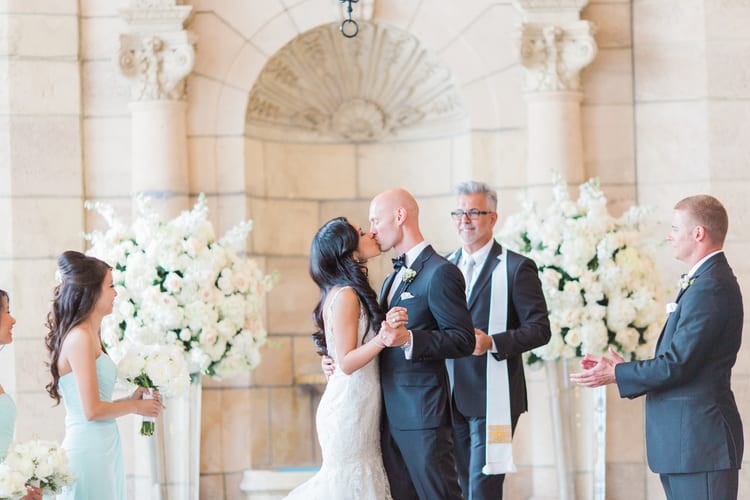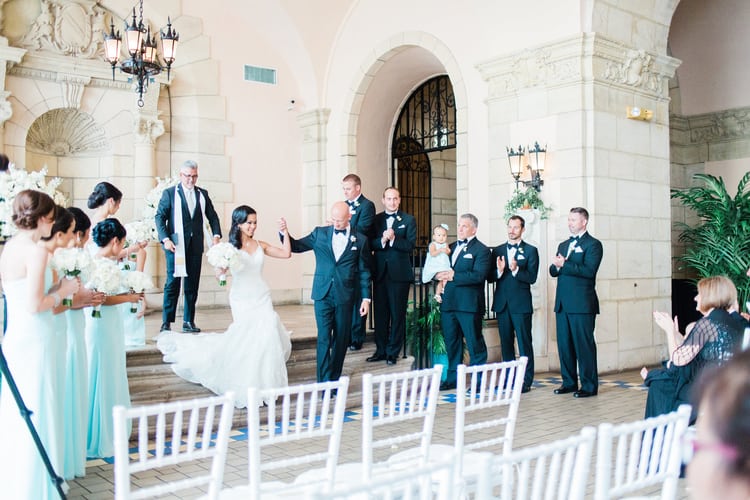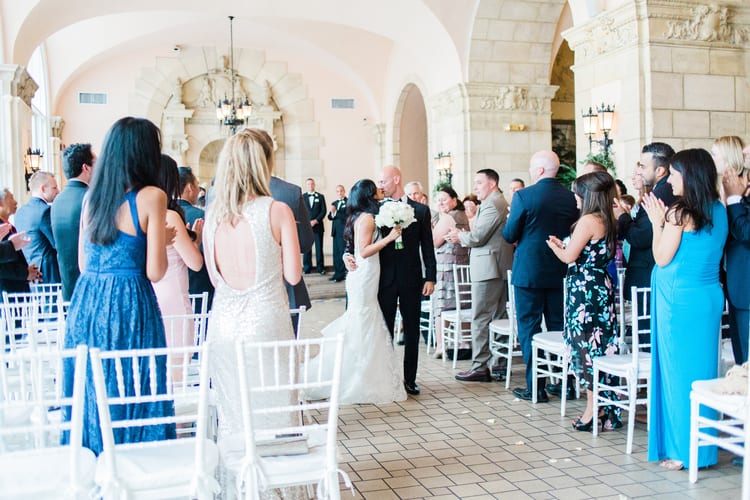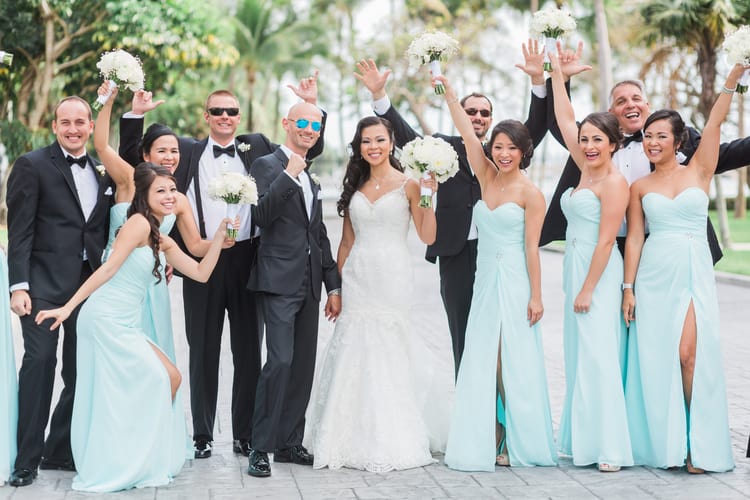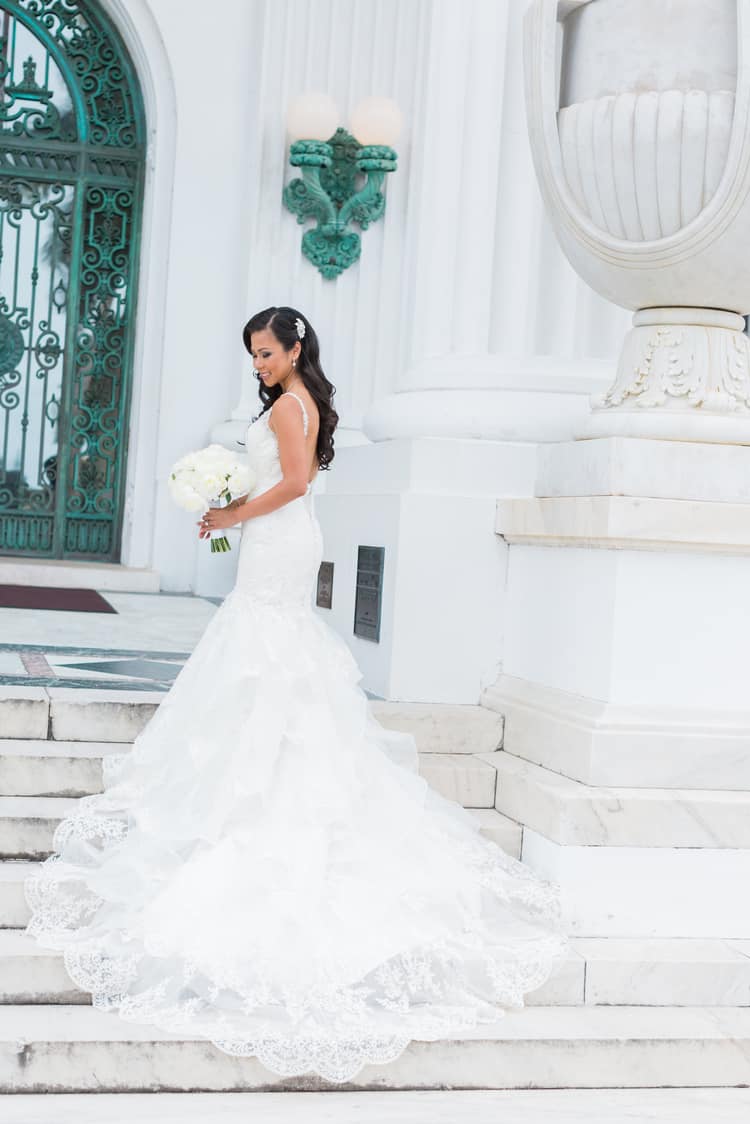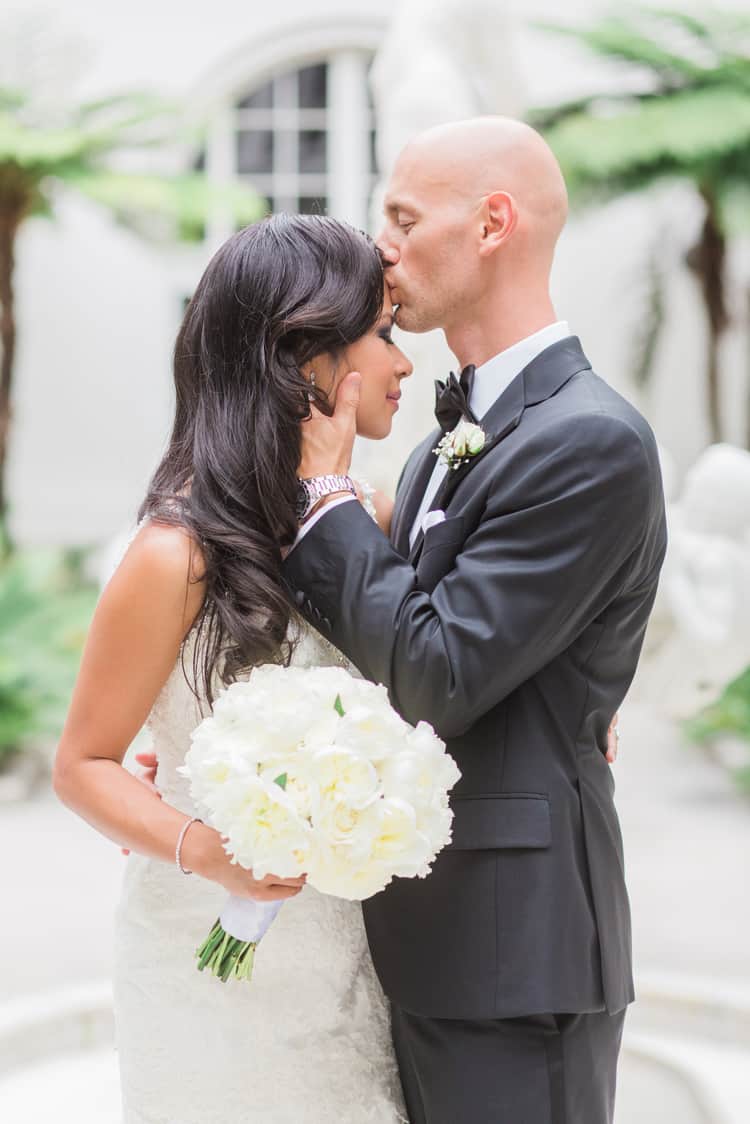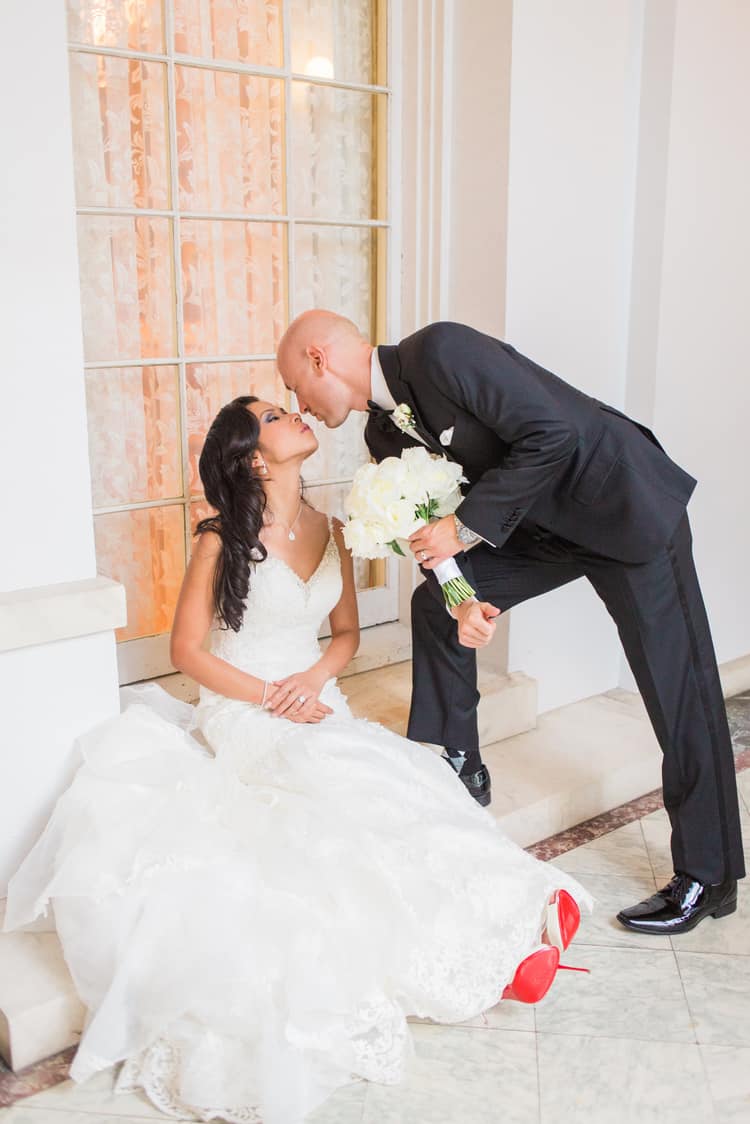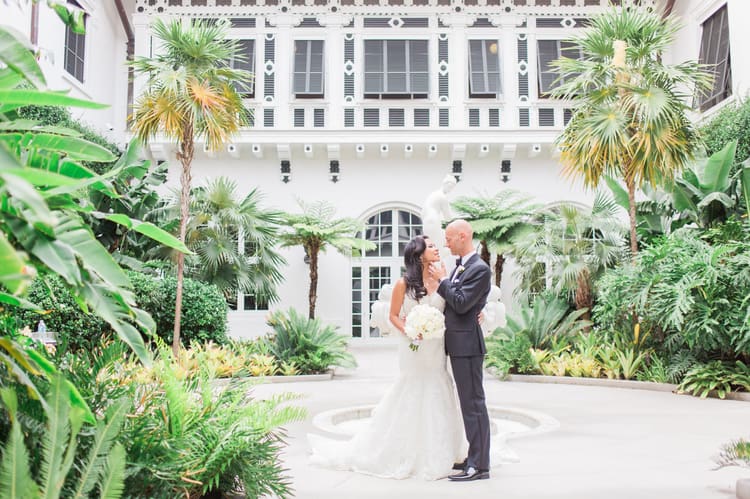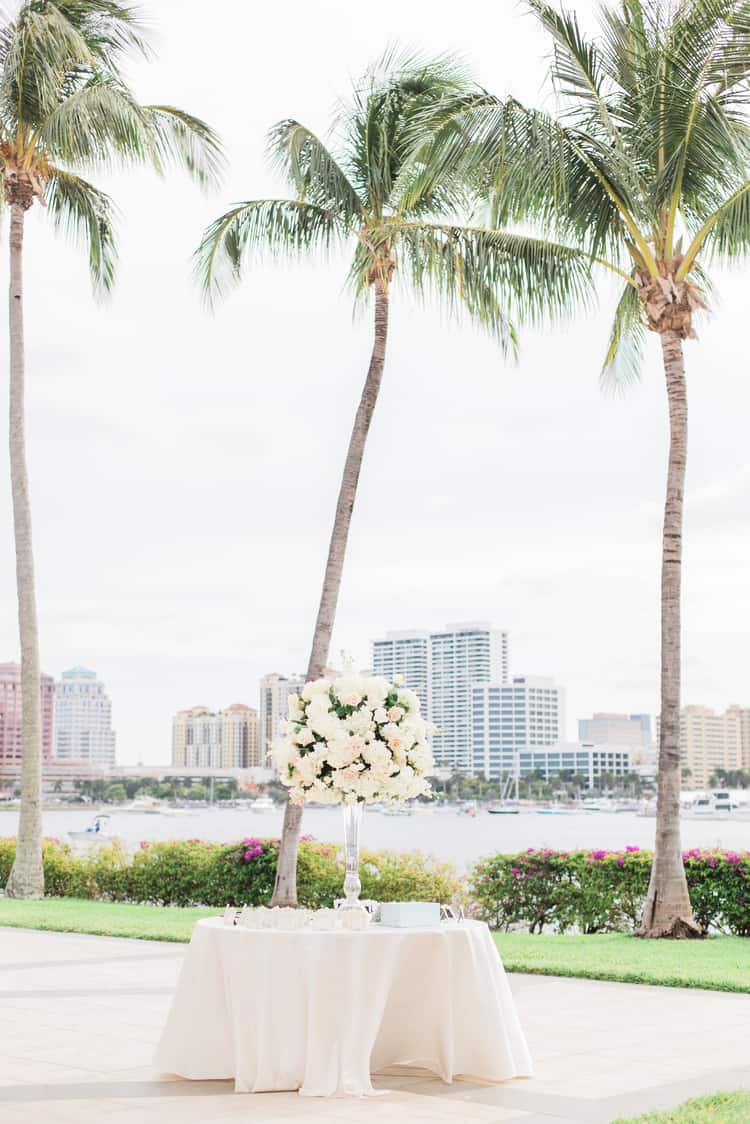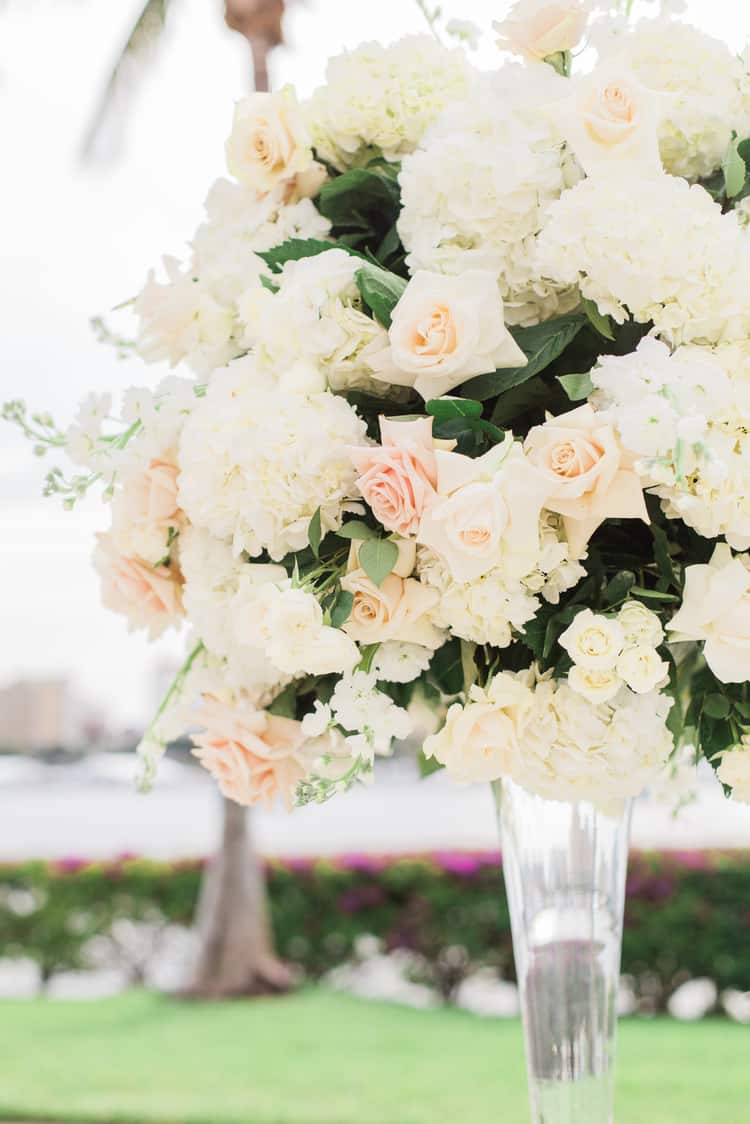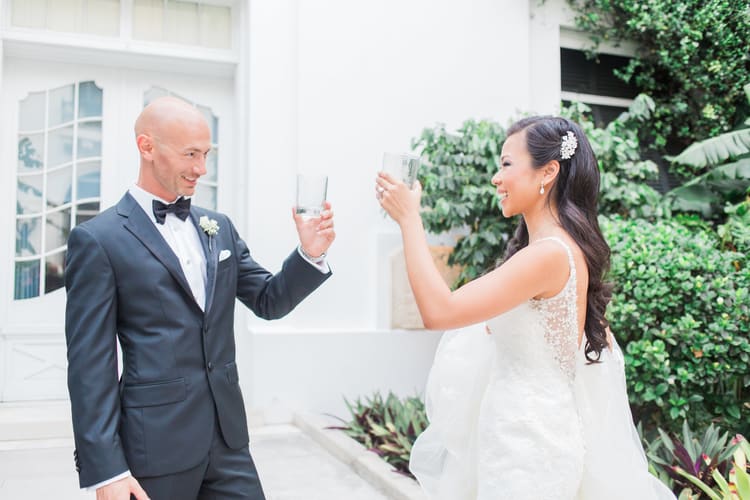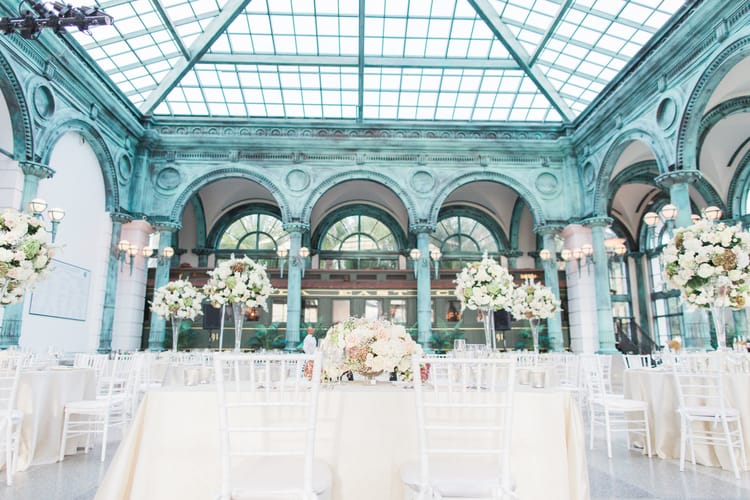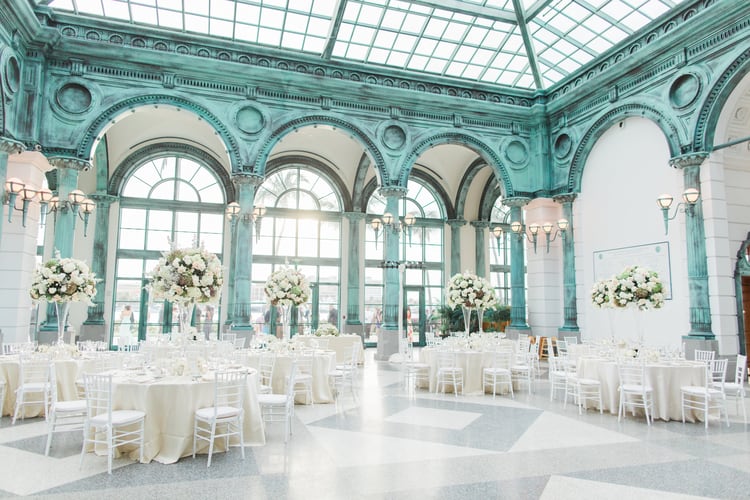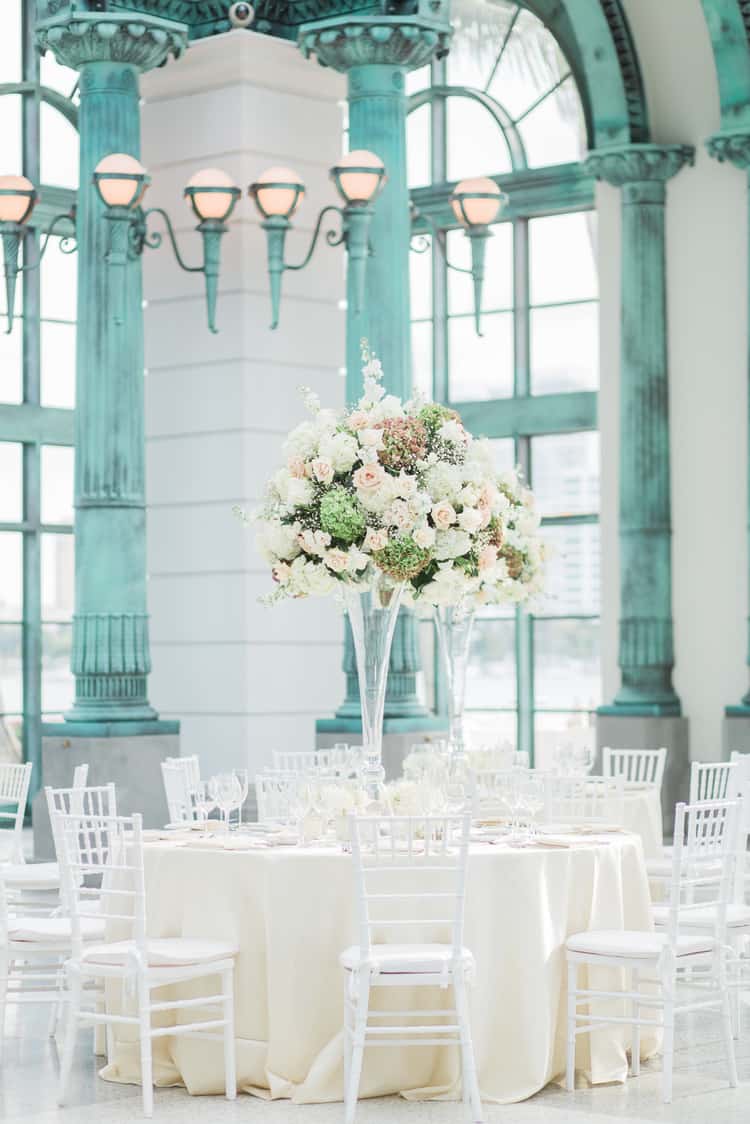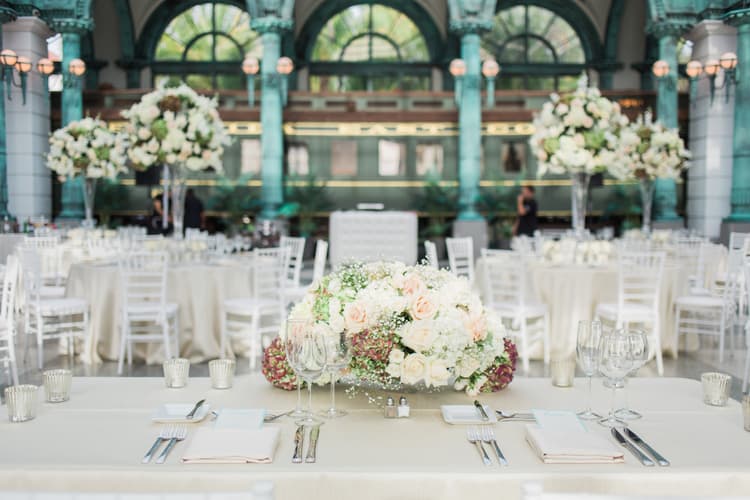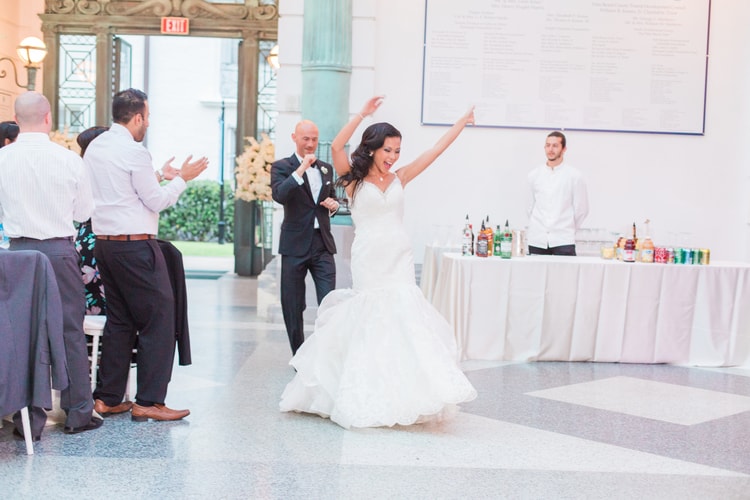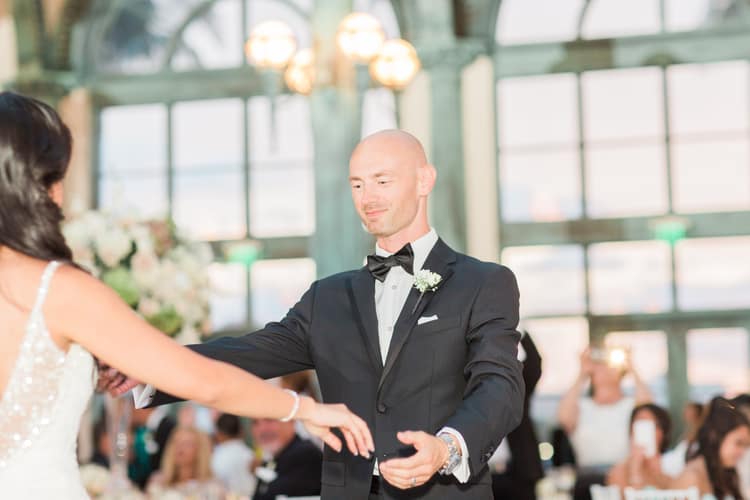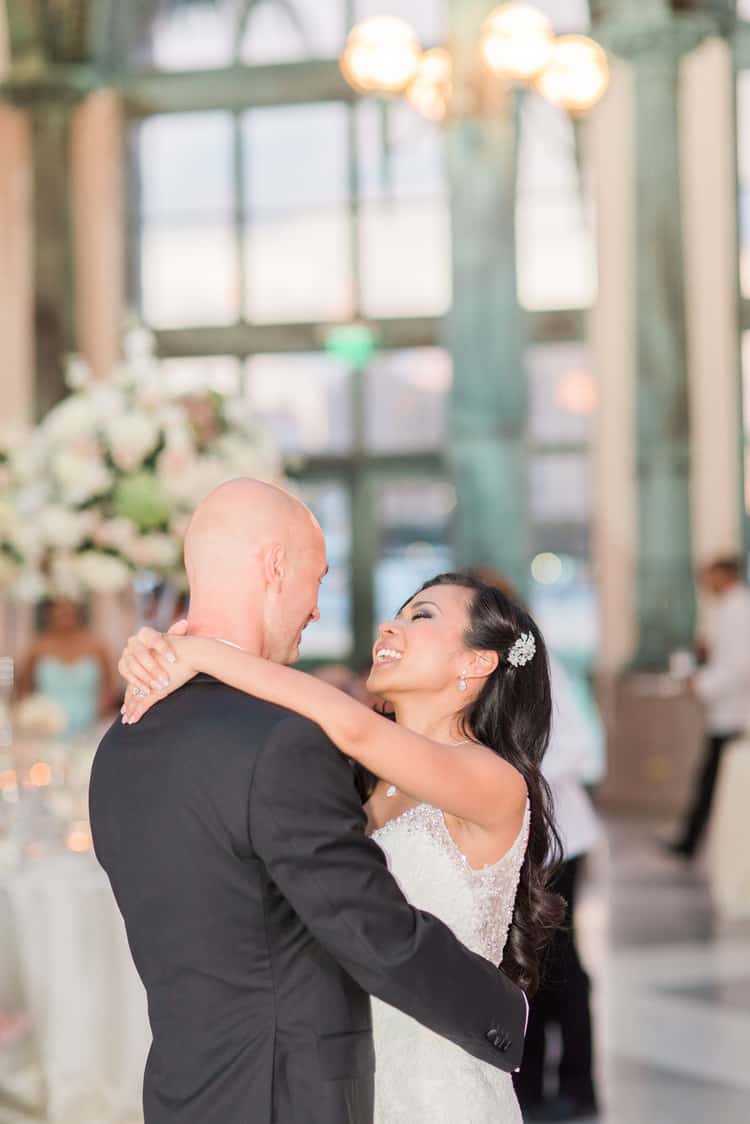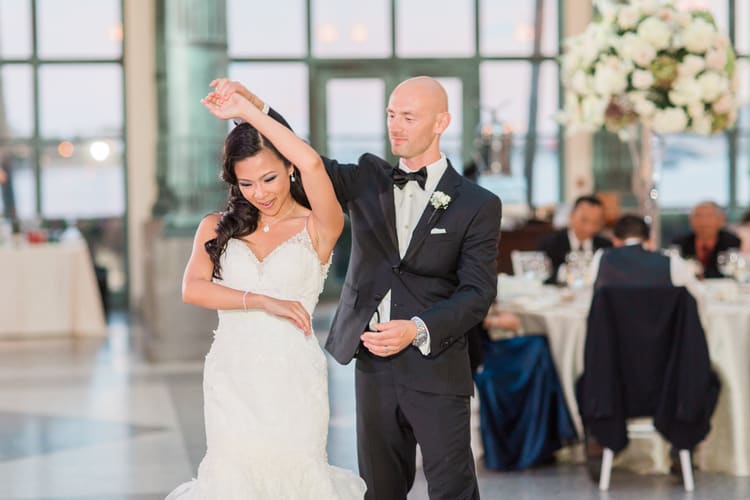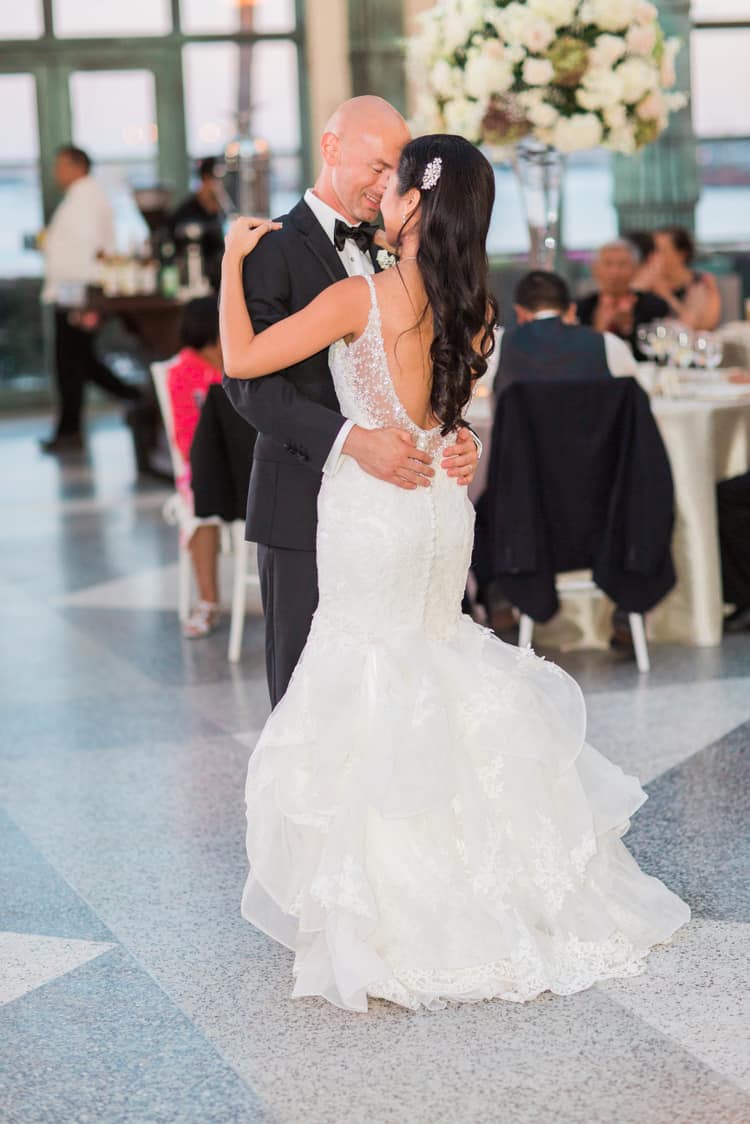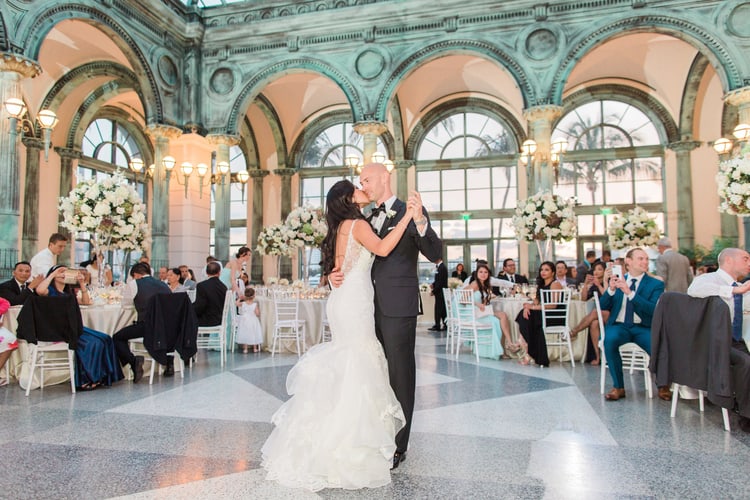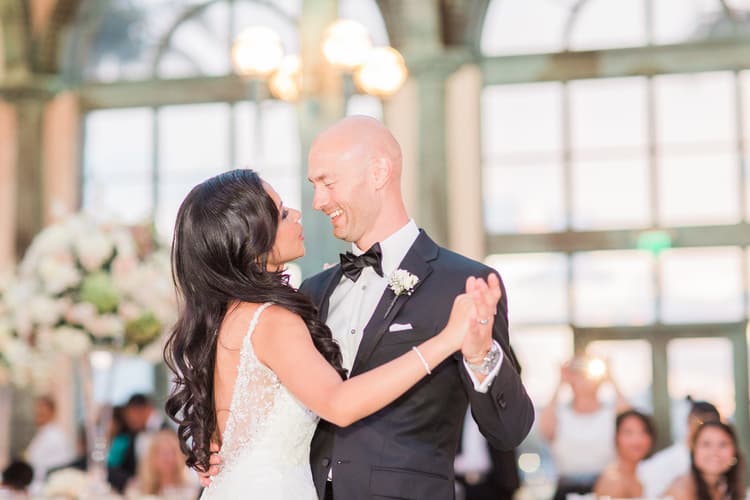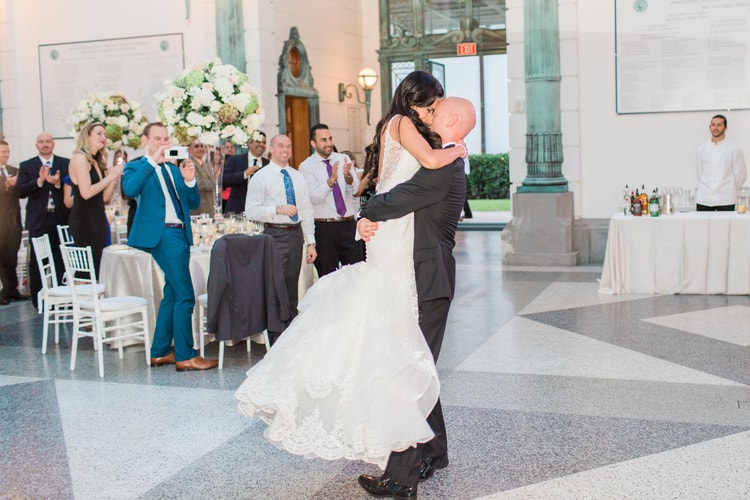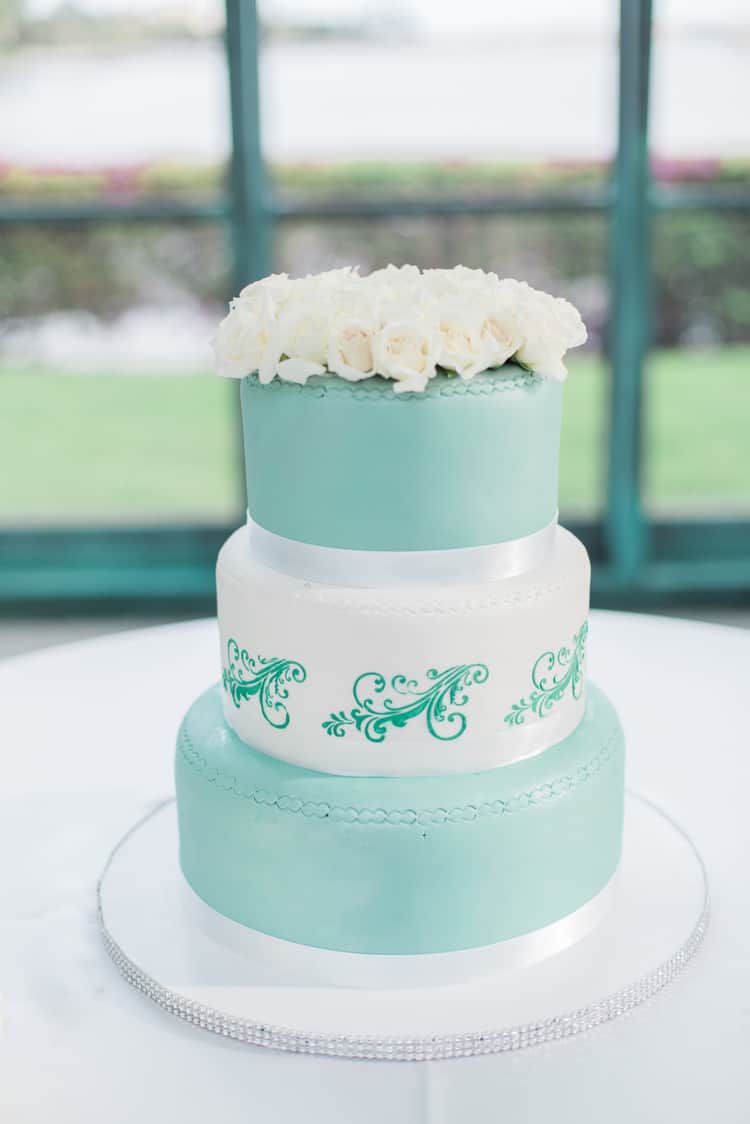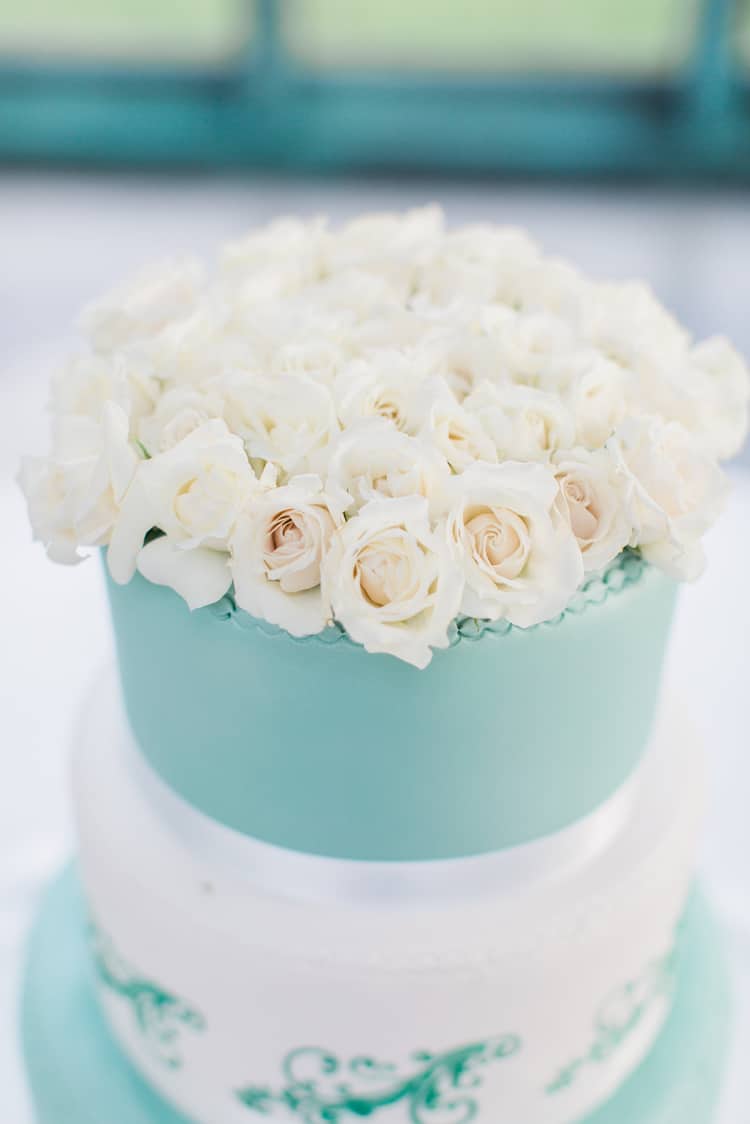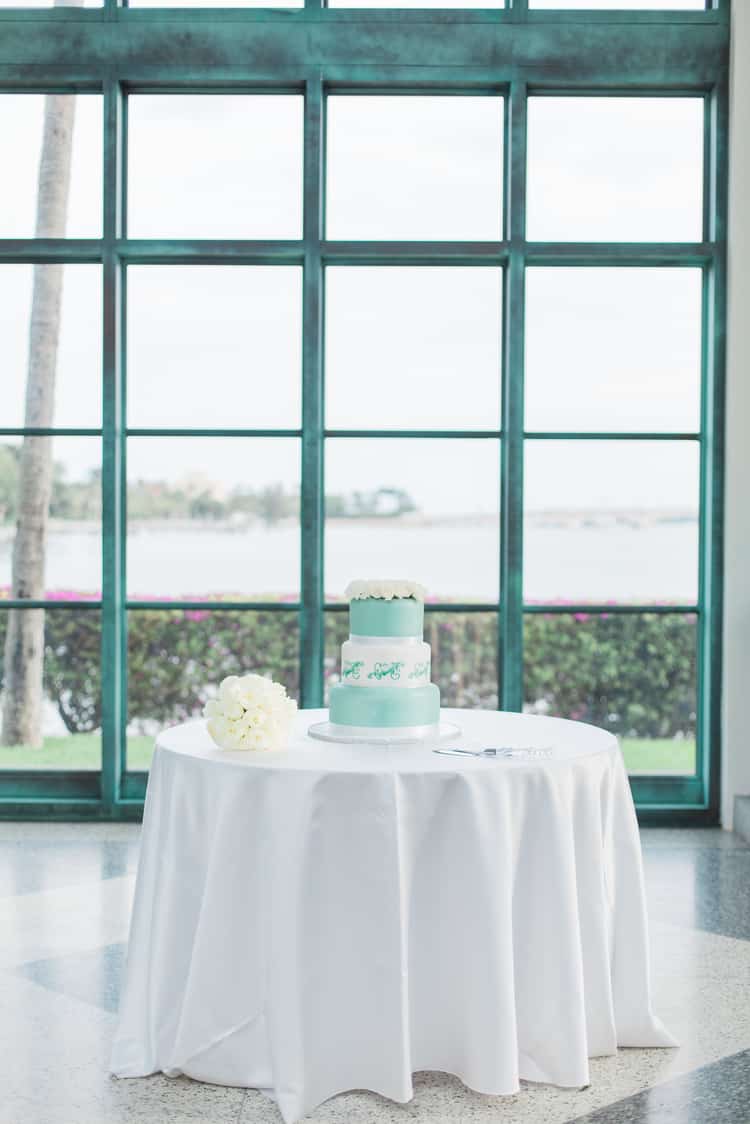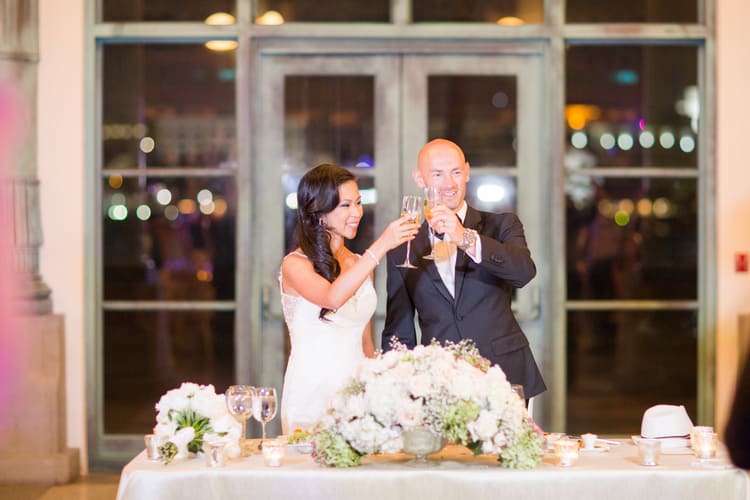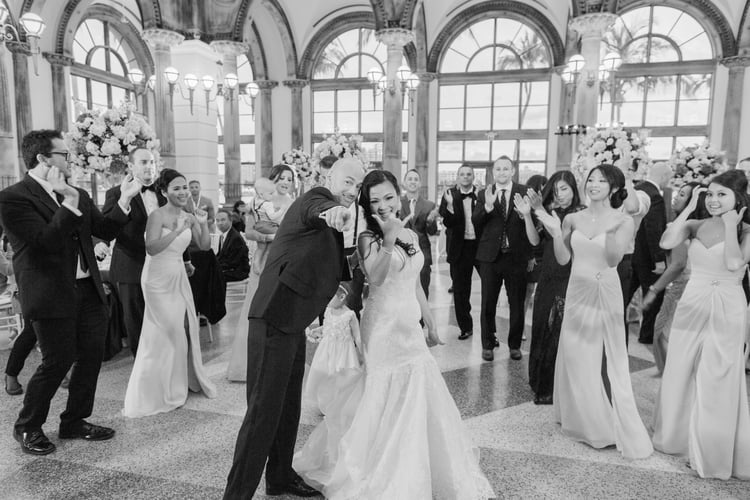 From the Bride:
Since the day I started planning my wedding, so many people, most of whom are married, told me that things will surely go wrong during the wedding but to not sweat the small stuff and enjoy the moment because it goes by so fast. Well…they were half right, it definitely went by all too fast.

The inspiration for our wedding was of course the venue. We had gone to visit in December of 2014 and we just loved the pavilion room. After 4 months, we could not find a better venue nor did we want to, so we secured the museum for our wedding. Of course with such a magnificent venue, there comes a need to have an amazing dress, some gorgeous flowers, oh and yes, one of the best looking wedding parties around.

The Pavilion is a beautiful patina so we wanted everything else to compliment that. We incorporated a lot of whites, beiges, and blushes. There were so many little details that made the day: the light pink color of my lipstick chosen by the makeup artist, the handwritten thank you cards to each bridesmaids, the trolley ride, the abundance of hydrangeas, the beautiful weather, the lovely faces of all of our closest friends and family, and most importantly our love that filled the air. I couldn't have imagined a more perfect day to declare Vasco as my King and I his Queen.
Vendors:
Photographer: Thompson Photography Group
Caterer: A Joy Wallace Catering
Cake Designer: Diva-licious Cakehouse
DJ: Rock With U
Floral Designer: Xquisite Events
Venue: Flagler Museum