Ideas and pictures of beach theme wedding centerpieces, that's what this page is all about! Although many brides simply use fresh exotic and tropical flowers for their beach wedding centerpieces, the truth is that when you think of beach theme wedding centerpieces, the elements that come to mind include sand, palm trees, the ocean and sea shells. You can incorporate all of those things into your arrangements without having them look cheesy or tacky. Whether you're lucky enough to actually be getting married on the beach, or you simply want to incorporate that theme into your big day, here are some ideas to help inspire you.
Unique Beach Theme Wedding Centerpieces
Here are some unique beach theme wedding centerpieces that incorporate the best of all worlds – shells, sand, flowers and candles. First up is a centerpiece that I absolutely love because it manages to be ultra beachy without being tacky or over the top.
This next one is pretty simple to pull off but can make a big statement. Get a large vase and fill it up with sand about one quarter of the way. Then throw in some shells, put a large colorful candle in the center and two or three frangipani flowers (or any other flower of your choice). This is a great choice if you want candles but are afraid the wind might blow out the flame, because the vase will keep it from going out.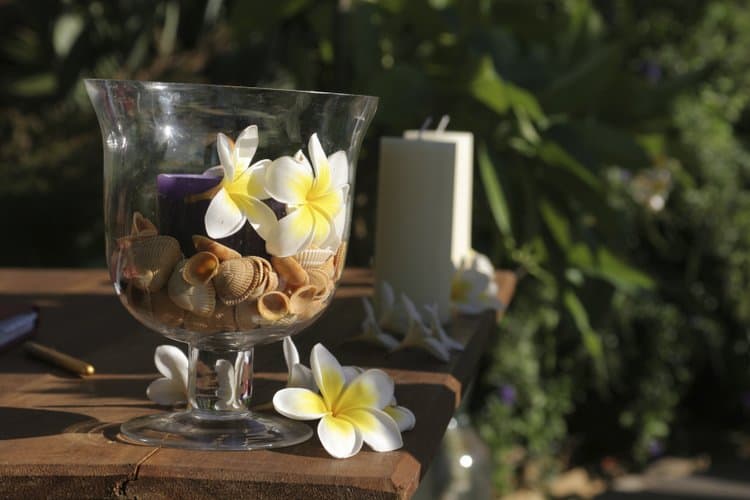 Blue is a popular color for oceanfront ceremonies, but because there aren't many blue flowers to choose from, I get a lot of questions about how to creatively weave it into beach theme wedding centerpieces. Below is an idea that will really pop and look stunning. Want to replicate this look? Just purchase some blue crackled glass vases (you can find a lot of cheap ones on ebay), put one stem of your favorite blue flower (for example hydrangeas) and add a few seashells around it.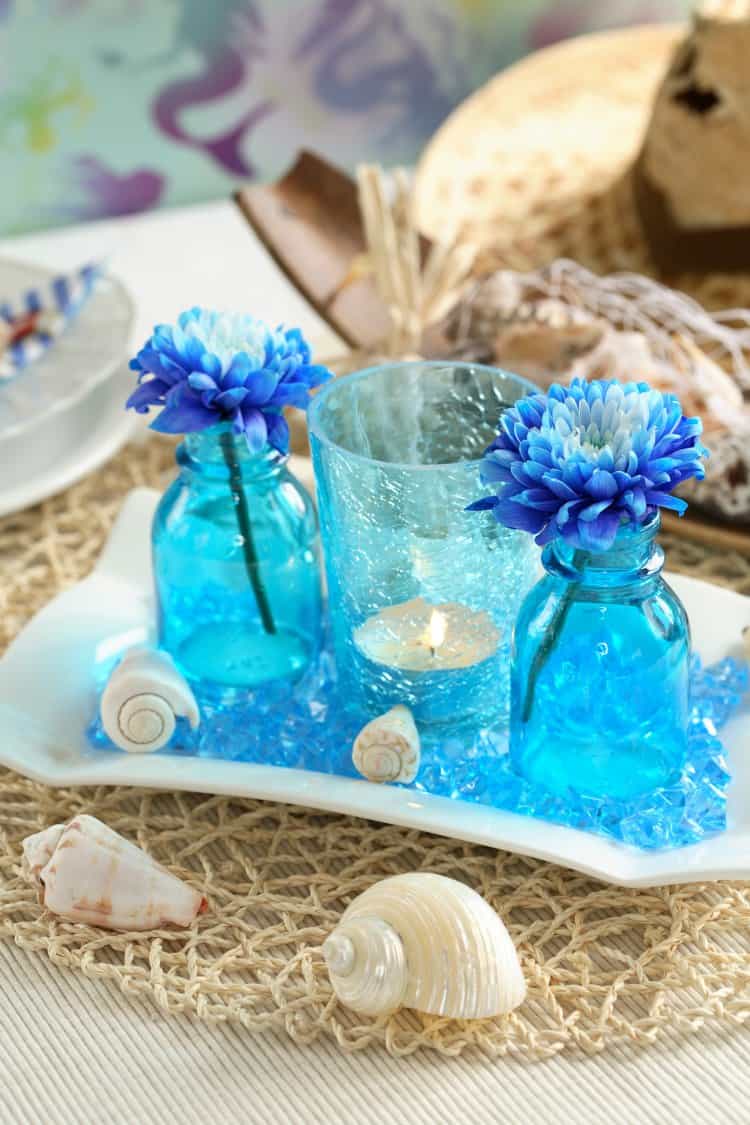 Below are two other very simple but beautiful beach theme wedding centerpieces. These are also very inexpensive to pull off.
The picture on the left is one of my favorites and it's probably the easiest one to create. All you need is a crackled candle-holder (you can purchase a set of 3 for $20 at Bed Bath & Beyond) and some candles. Next, get some starfish and place one inside the candleholder. This is a simple, beautiful and romantic way to weave in the ocean theme into your centerpieces. The idea on the right can be replicated by using a round fishbowl, some sand, a few shells and a tea light candle.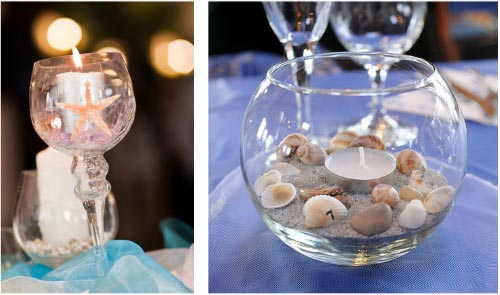 This next idea is simple but so unique! Just place two or three of these seashell balls alone on the table or in a large shell shaped dish. That's it! How easy and fun is that? For a more dramatic look, add candles and smaller seashells scattered around it. You can find a lot of retailers that sell these by just typing in "seashell balls" in Google.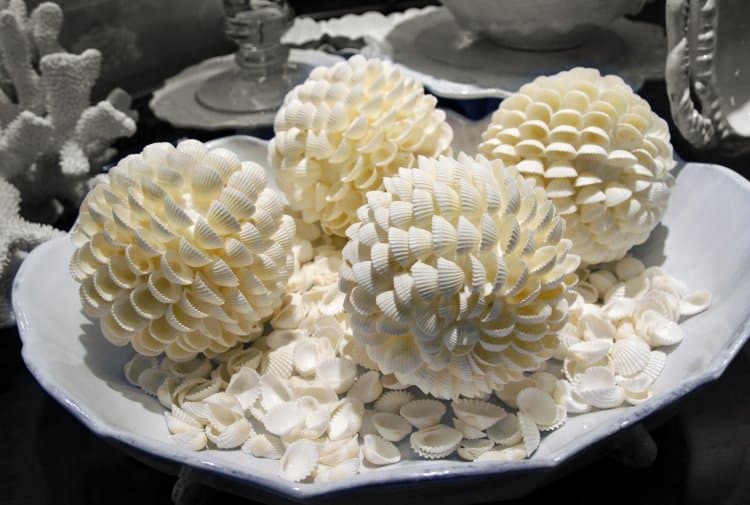 The picture below is an awesome, inexpensive and unique idea. All you need is a flat square base, some sand, a few seashells, candles– and voila! You have an easy, do-it-yourself arrangement that will look elegant, yet simple and romantic.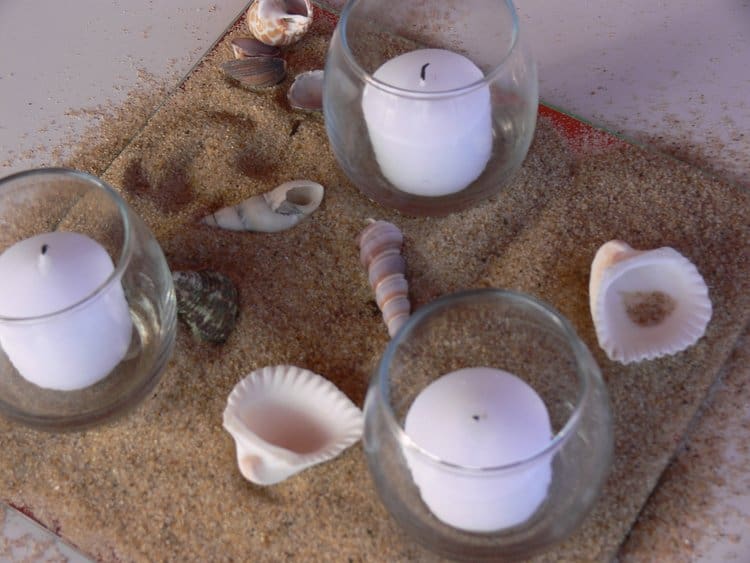 If you want to add a hint of color to an otherwise natural and neutral backdrop, this next ideas is the perfect solution. Just get some medium sized seashell dishes, fill them up with sand and anchor a colorful tea light candle within the sand. You can make this even more festive by placing two or three of them on top of a bamboo placemat and scattering a few rocks, starfish and flower petals around. One warning – this won't work if your reception is in a very windy location. Not only will the sand blow everywhere, but the flames on the candles won't hold up either.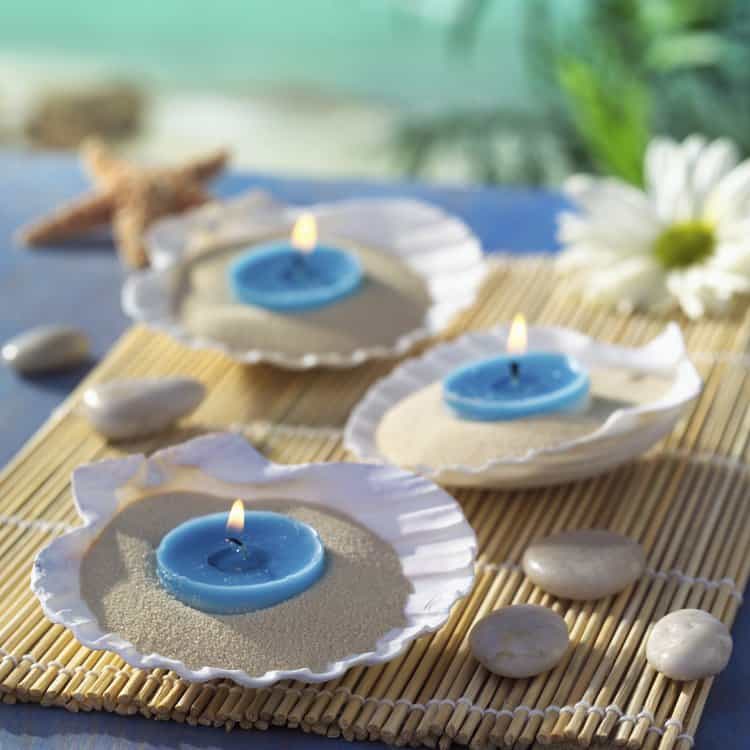 These are just a few ideas to get your creative juices flowing. It's easy to create beach theme wedding centerpieces that are stunning and classy but still weave in the ocean elements in a subtle way. Another way to accomplish this is by taking a traditional centerpiece with your favorite flowers and adding a few seashells or sand dollars scattered around it on the table or glued to the front of the vase. Just get creative and think outside of the box!
Other Pages You'll Also Enjoy:
Images on this page obtained via IstockPhoto.com
Featured:

Enter to WIN a FREE Destination Wedding Valued at $30,000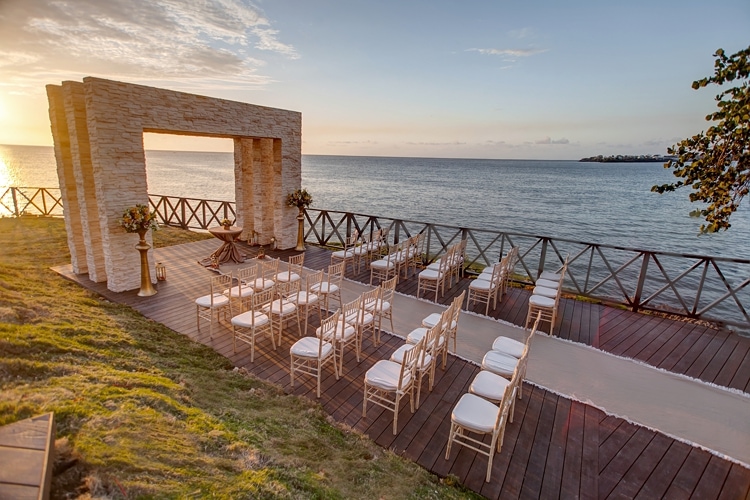 How would you like to win a TRULY FREE destination wedding at a luxury all-inclusive resort? I'm so excited to share all the details of this amazing contest with a prize valued at $30k. It's really easy to enter and if you win, you'll get free roundtrip airfare, 7-night accommodations at a luxury all-inclusive resort, a free ceremony and private reception with a bouquet, DJ, dance floor, cake, centerpieces photography & videography package… the works. As if that wasn't enough, even your wedding guests would get free 5-night all-inclusive resort stay, free excursions, and private airport transfers. This is an amazing giveaway so go ahead and stop what you're doing right now because this is quite literally the opportunity of a lifetime. READ MORE
Featured:

Unique Poolside Bachelorette Party Inspiration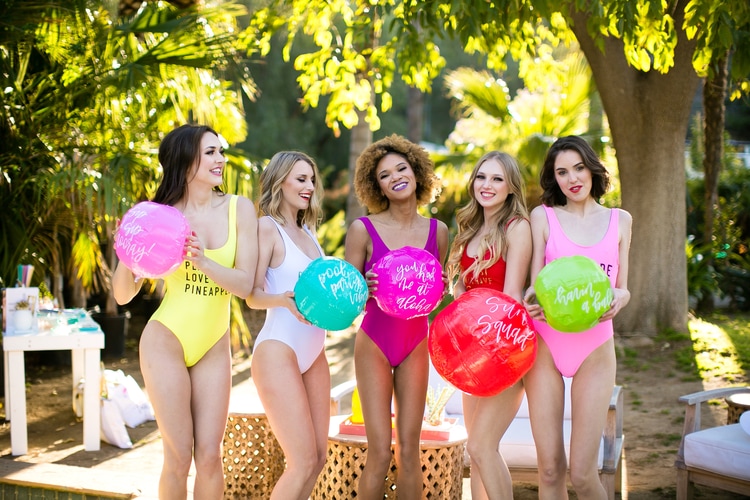 This unique tropical poolside bachelorette party is #GOALS! The décor was tropical, colorful and fun – bringing a cheery vibe that set the tone for a flawless and relaxed day. There were tons of personalized details –from sunscreen and chapstick, to soda and champagne, sun hats and fans, magazines, personalized tumblers, and even a wet bikini bag to hold their suit while they slipped into some adorable "Bride's Beaches" cover-ups. Of course, what's a good party without some fun games? Tons of fun ideas in this post. Read more
Cynthia is the founder and editor of Destination Wedding Details.She has over 15 years experience in the Marketing and Event industry and launched Destination Wedding Details in 2010, shortly after planning her own destination wedding. Cynthia uses her experience and genuine passion, to inspire brides who are planning their dream wedding away from home.