This Dominican Republic wedding is so stunning, so ah-mazing, that when I saw it I was reminded just how lucky I am to get up each day and write this blog. I was blown away and I know you will be too! From the gorgeous coral and turquoise color combo to the swoon worthy beach wedding details found at every turn, this wedding was pure perfection.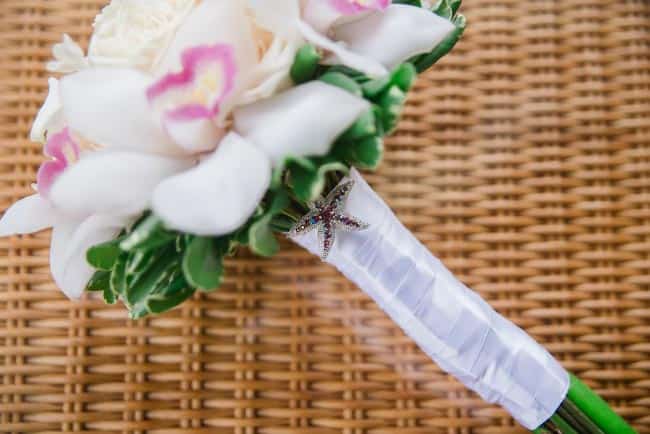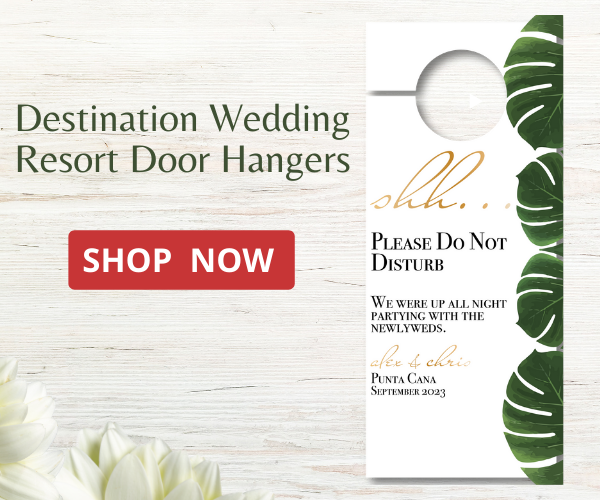 I am lucky enough to share it with you thanks to Wendy from Wendy Alana Photography, who captured every last detail of this gorgeous wedding in the JellyFish Restaurant in Punta Cana. Wendy is one of those people who is so incredibly talented, yet so humble and fun that I immediately clicked with her! Just the kind of person you want photographing your big day! Amy, the stunning bride was also kind enough to tell us all about her destination wedding story. So sit back and enjoy because you're in for a treat!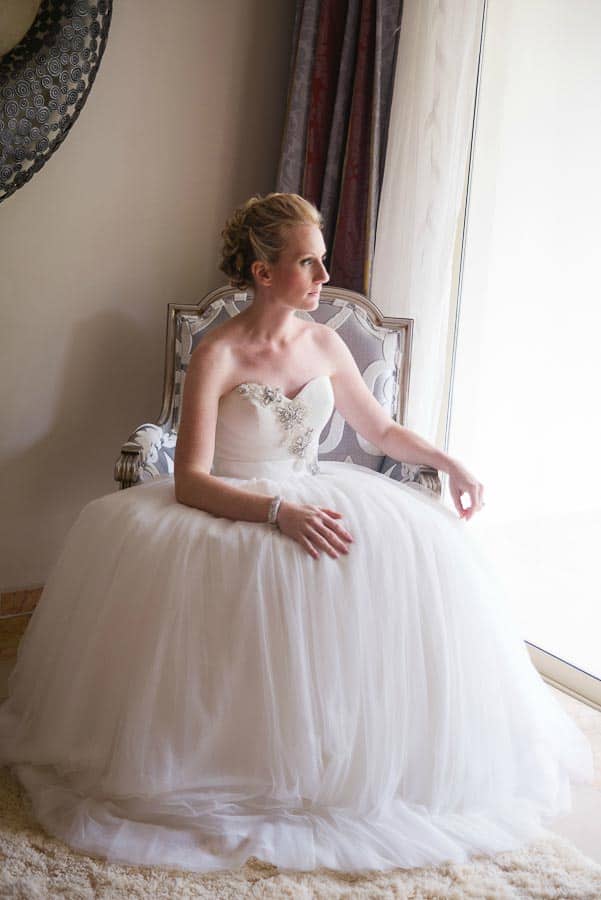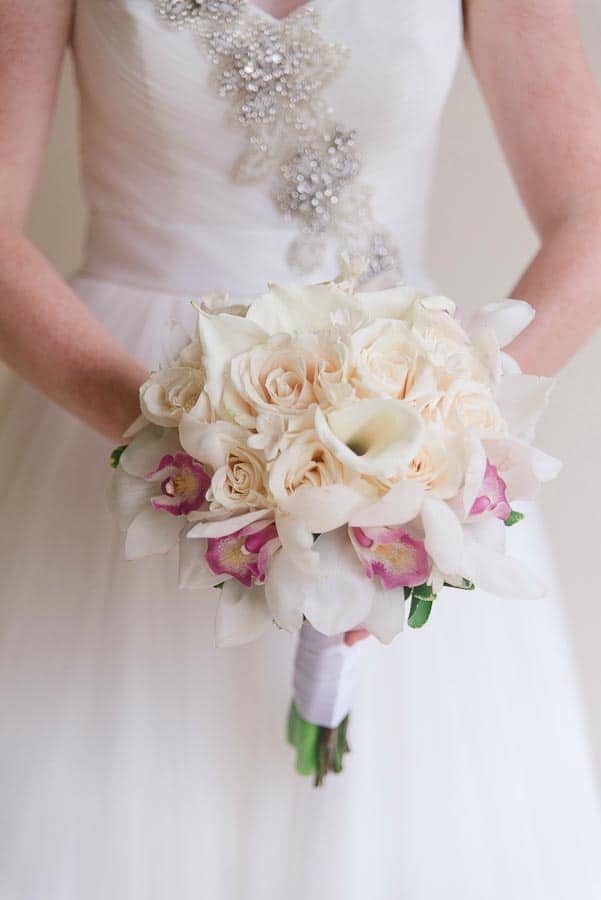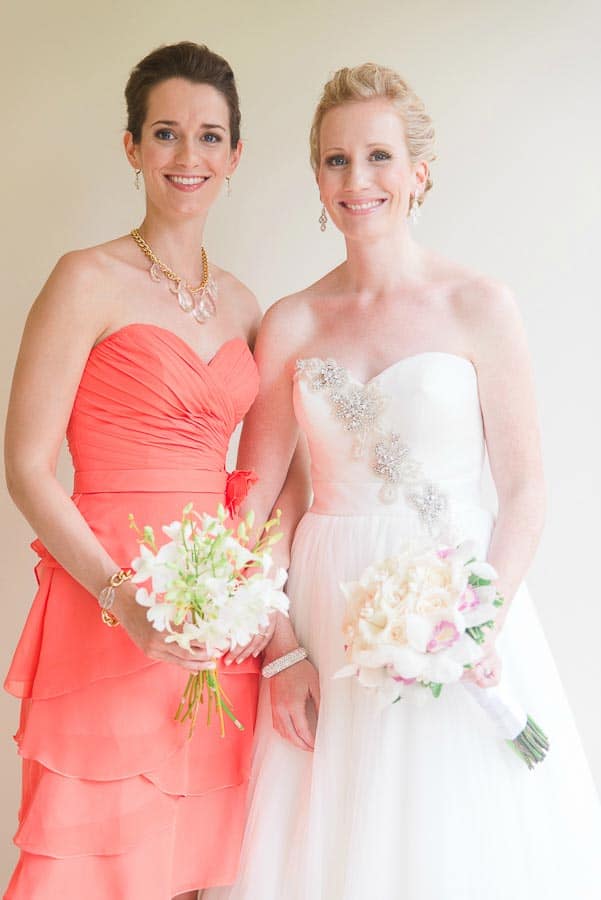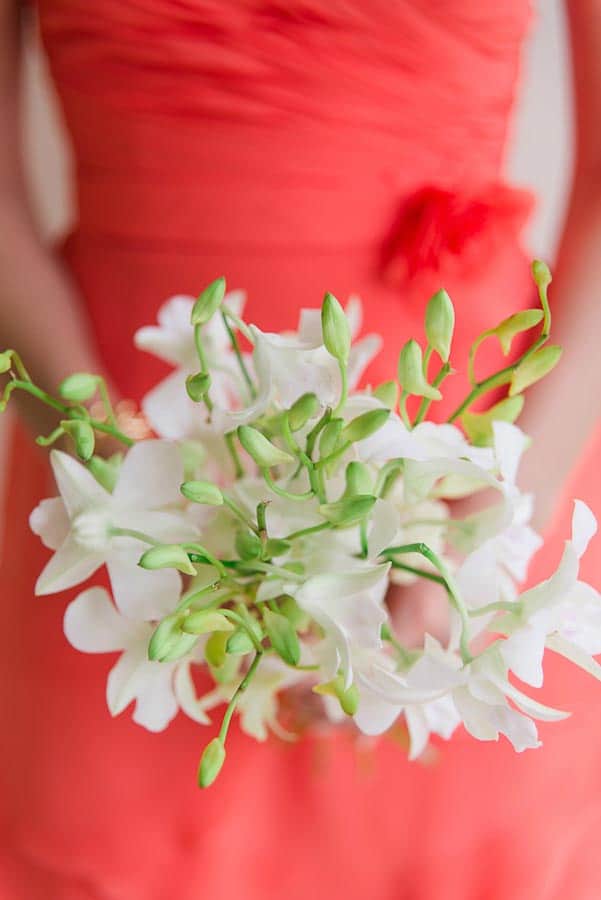 The bride explains why they chose to get married in the Dominican Republic and in this particular venue:
My fiancé and I had been to Dominican Republic together before and loved the beautiful beaches and the amazing people. We chose to get married off of our resort and at the Jellyfish because we met a couple who was getting married there and gave us an amazing review. They had been there before their wedding and they loved the location, food, décor and the wedding planner. We loved the idea of getting married off the resort because it allowed us to get married on the beach with privacy from all those staying at a resort.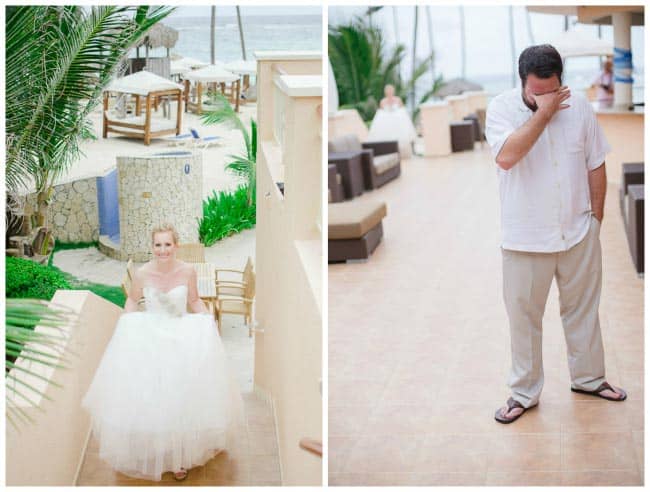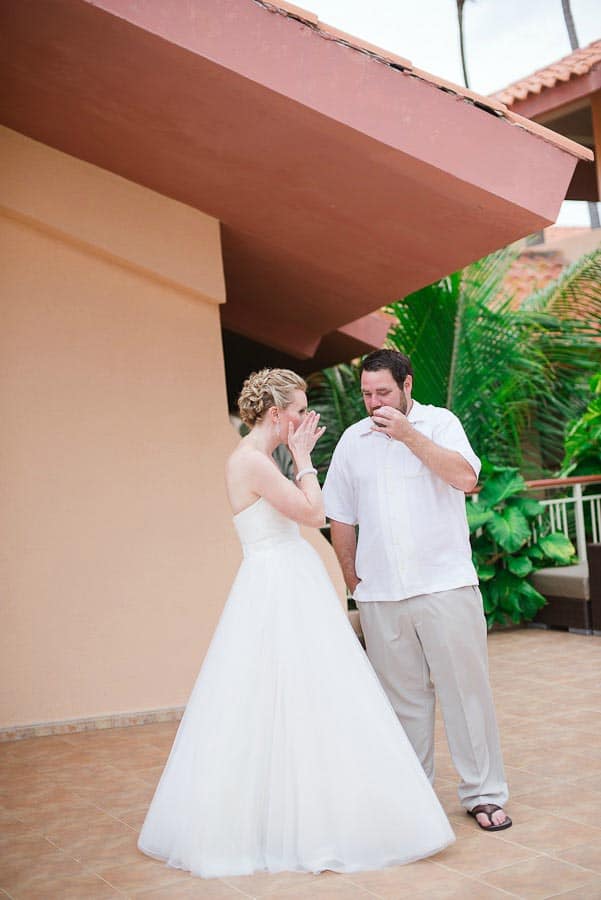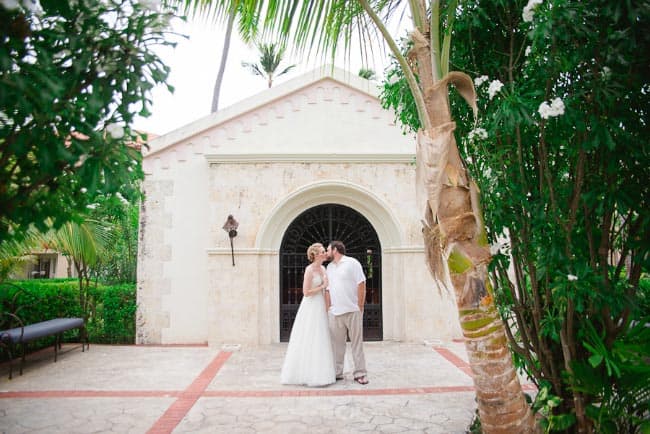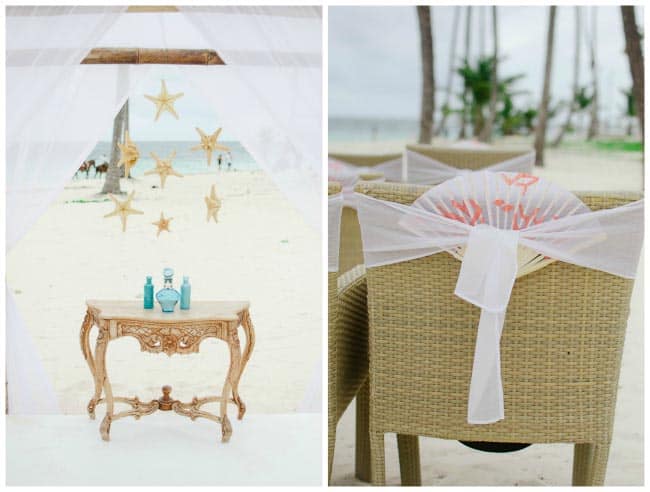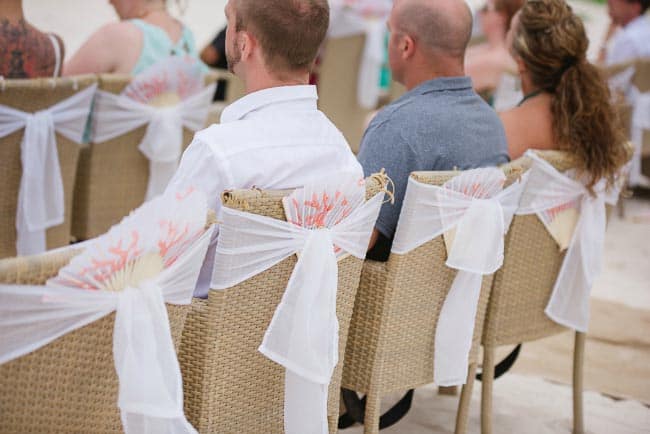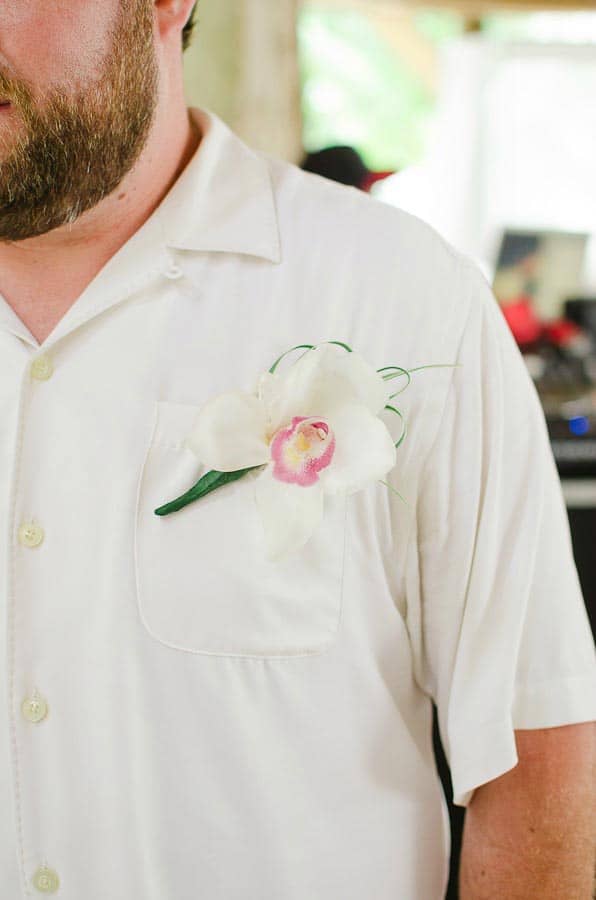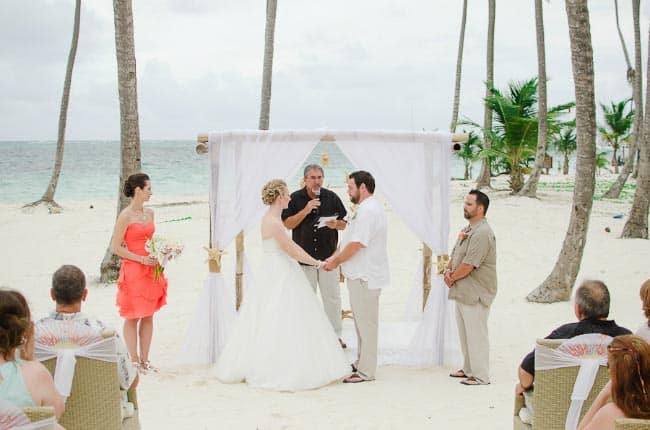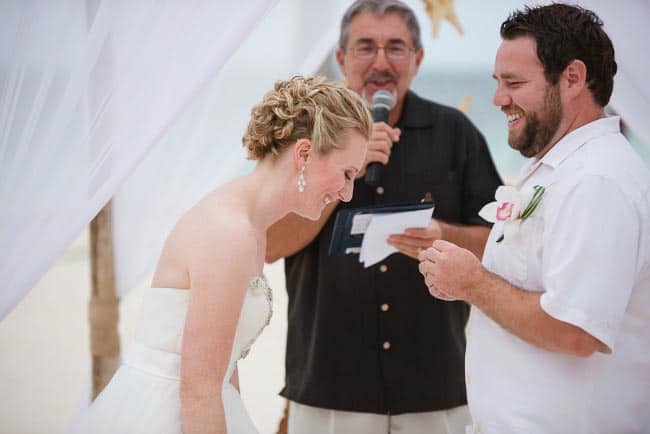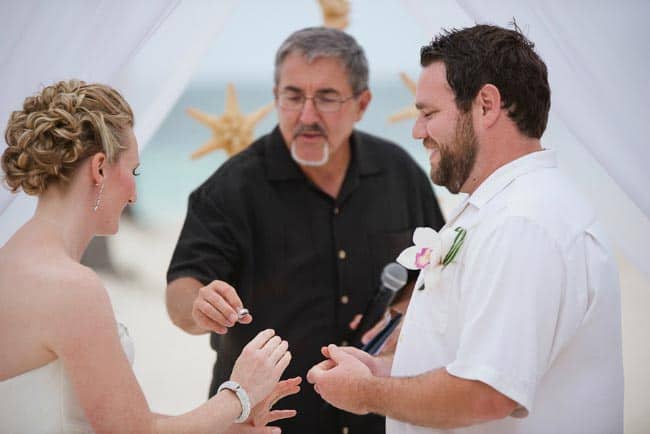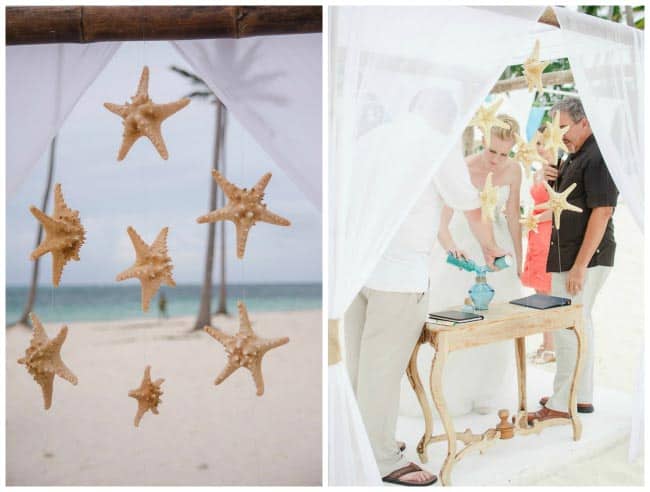 Amy shares her inspiration for the incredible decorations and color palette:
We wanted the décor to be mainly white with some coral and turquoise blue accents.

We wanted a beach theme of shells, starfish, seahorses, sand, white coral, candles, lanterns and white orchids. I sent many inspiration pictures to our wedding planner, mostly from Pinterest, to show her our vision.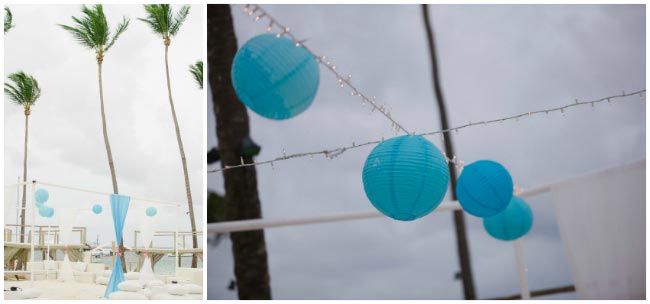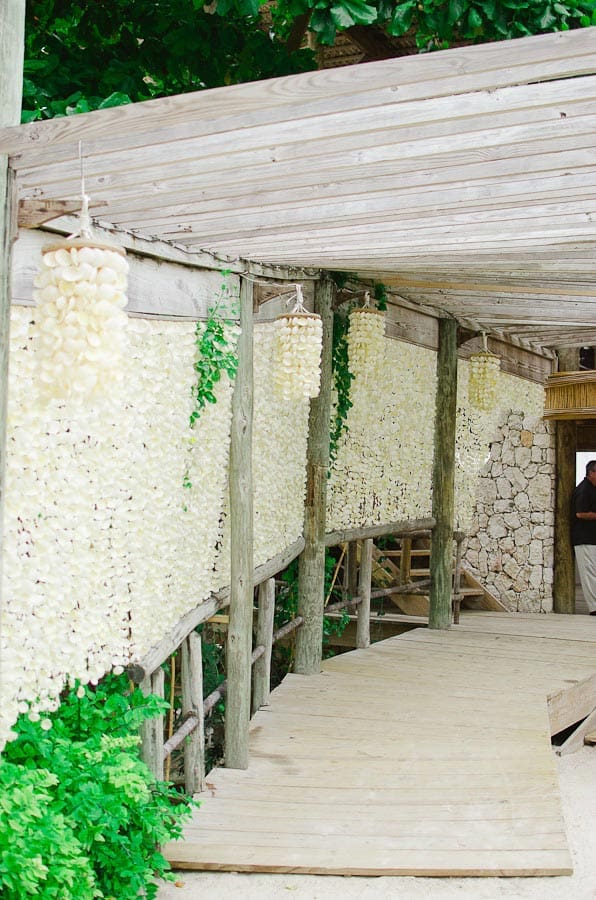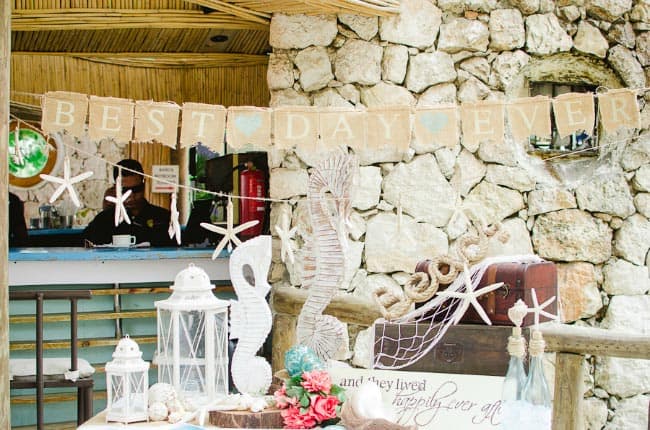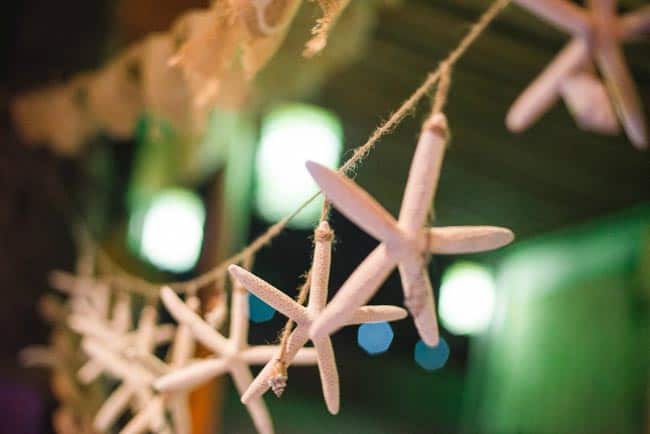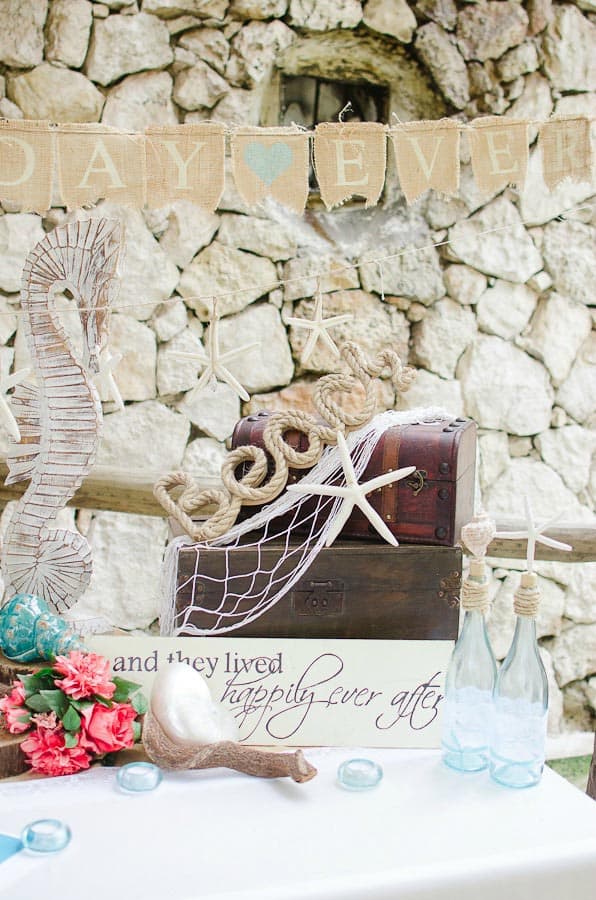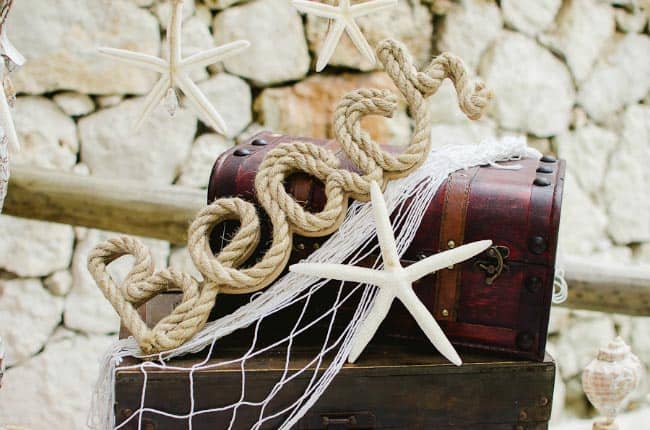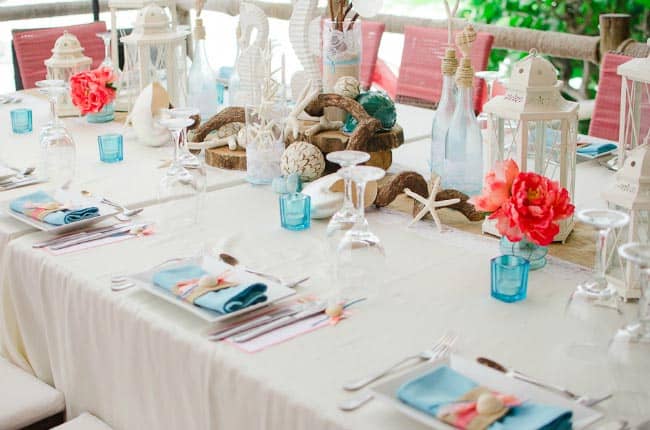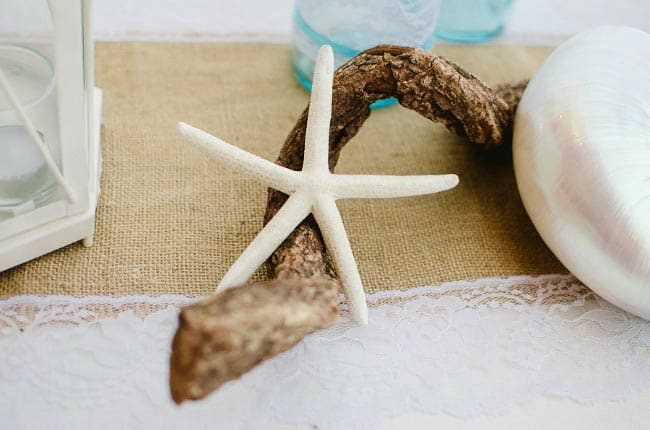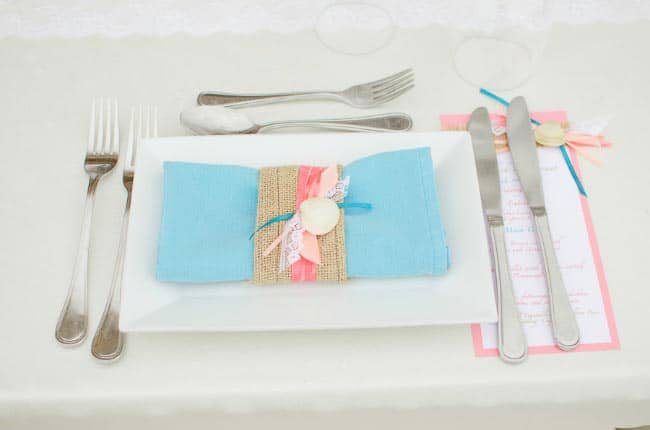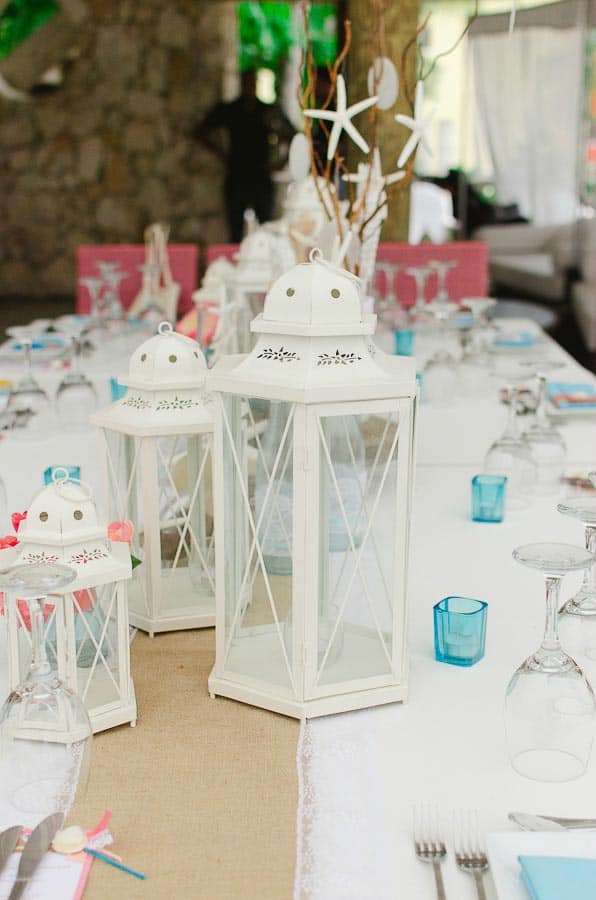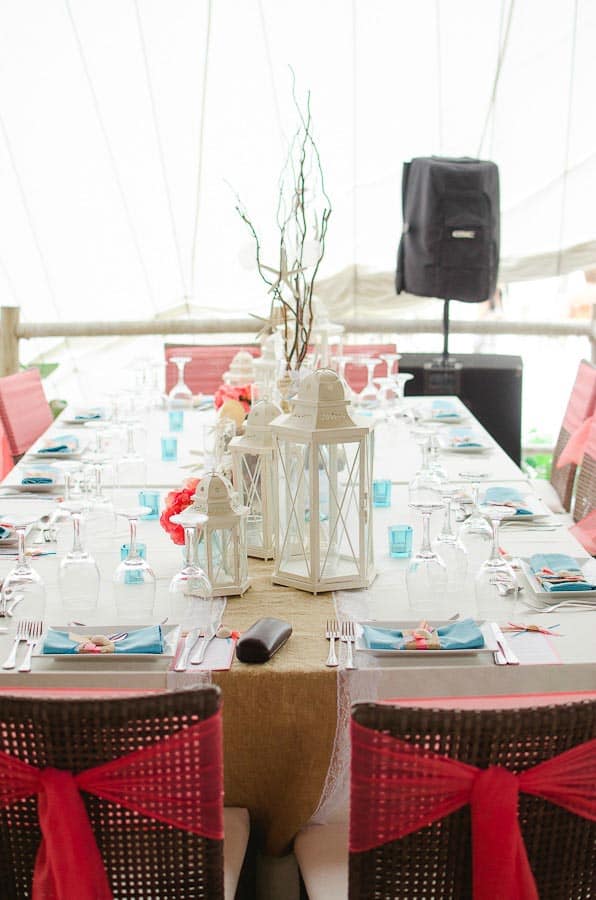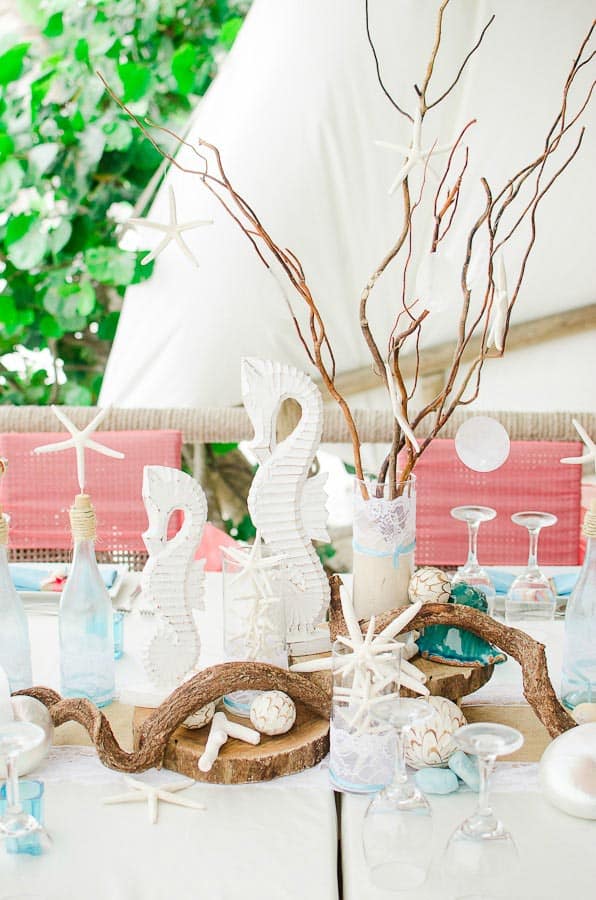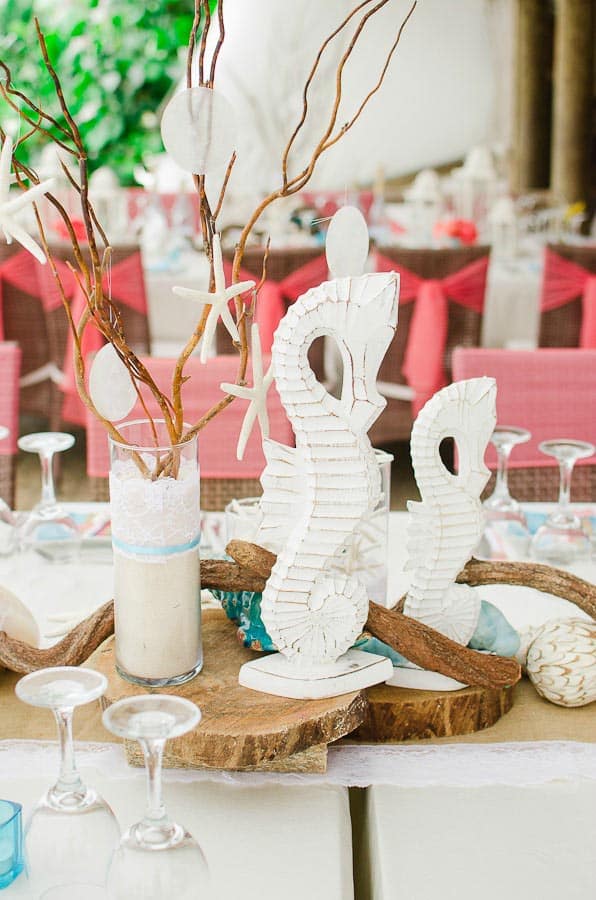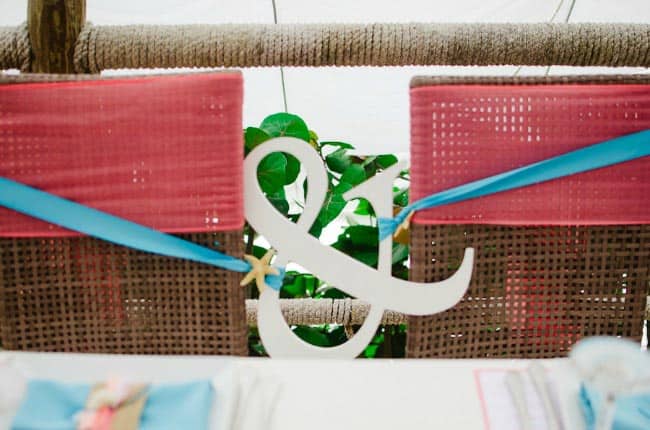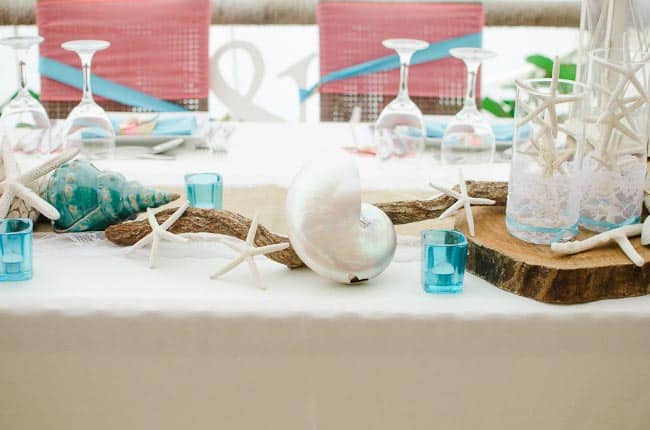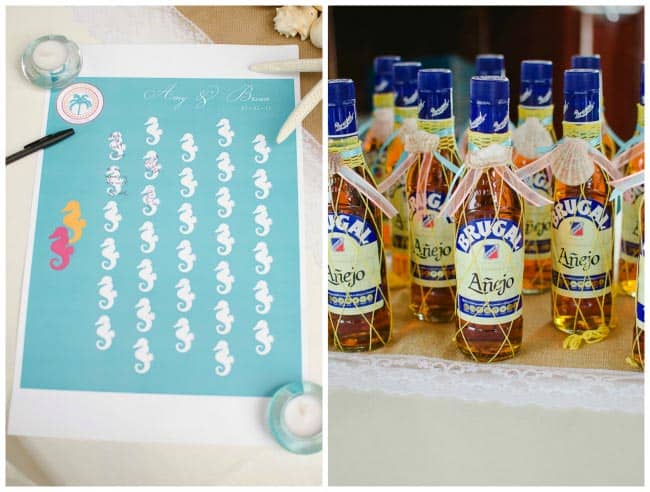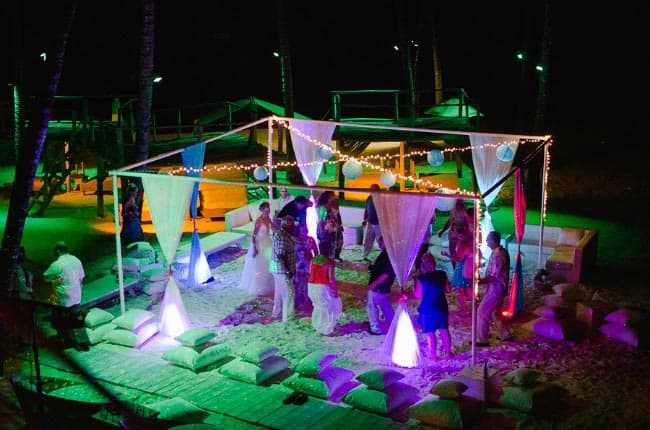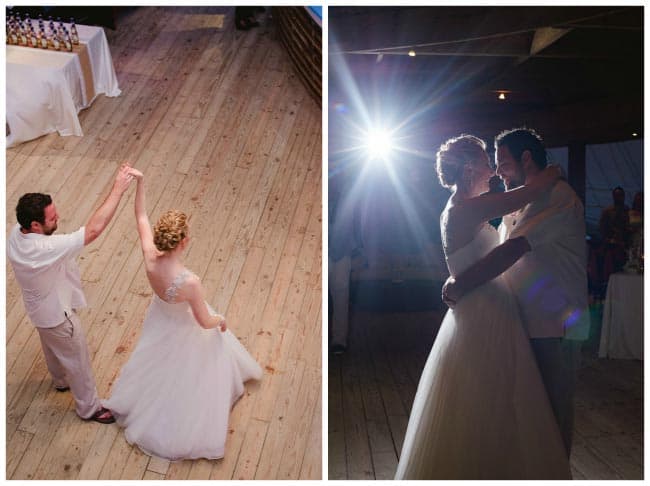 Real Destination Wedding Advice
I asked the bride some questions about her destination wedding planning experience and she was kind enough to offer some invaluable advice & tips.
What was the best part of getting married in The Dominican Republic versus a hometown wedding?
We loved being able to get married on a beautiful white beach, which we always dreamed of. We had an unforgettable night being able to have our dance floor set up right on the beach with sparkling lights, lots of delicious drinking and amazing music. It was a dream come true to have our family and close friends spend an entire week with us in paradise celebrating our marriage.
What advice or tips would you like to share with others planning a destination wedding?
If you are worried about vendors, use all of the resources available on the internet. There are tons of wedding blogs, websites and even Facebook groups to help you plan your special day. I was overwhelmed with the support that is available out there from past and present brides that are willing to share their experiences. I had a large tulle skirt for my dress and some great advice I received was to spray my legs with antiperspirant to help with sweating and the heat of July. It definitely worked!
Vendors
Photographer: Wendy Alana Photography
Venue: Jellyfish Restaurant, Punta Cana, DR.
Wedding Planner: Mayte Marie
Resort: Majestic Elegance, Punta Cana
Bride's Dress: Alfred Sung
Bride's Shoes: Michael Kors
Bridesmaid Dress: Venus
Groom's Attire: Tommy Bahamas
Hair and Make up: Anna Nuet Hair