If you've been searching for the perfect beach theme wedding cake, look no further! There are tons of pictures throughout this site to inspire and help you find a beach wedding cake that suits your theme, style and personality. Seashells and starfish are the obvious decoration of choice when you first think of a beach theme wedding cake. And there are plenty of those in this photo gallery.
So let's get started, and don't forget to check out our tropical beach wedding cake galleries if you want ideas without seashells and starfish.
Beach Theme Wedding Cake Gallery
Love what you see? Print it or forward the link to your baker for inspiration. This delicate and simple, yet beautiful beach wedding cake is accented with a pink border and decorated with neutral color seashells.
This next simple white, three tiered, round cake is accented with some really beautiful blue ocean theme accents.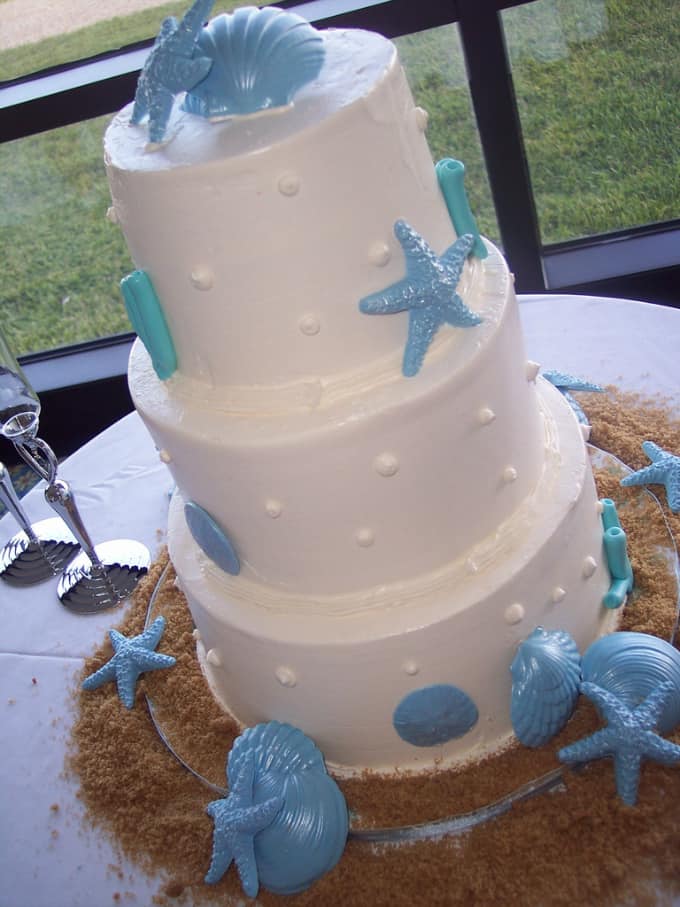 This is another of my favorites. Each tier is decorated with different shades of ocean blue. But the small details like the waves on the lower tier and the white bubble decoration scattered throughout is what really make this such a unique design.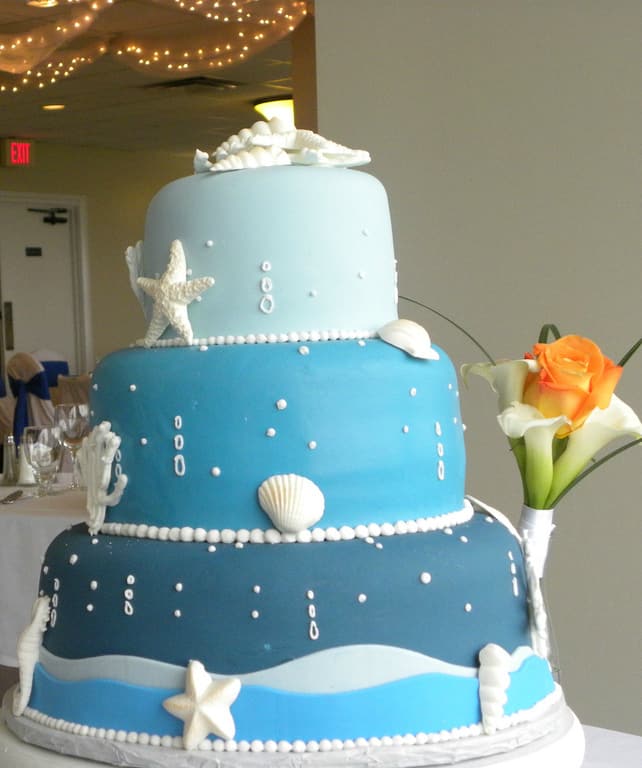 Doesn't this cake just bring the beach to life? It's decorated with blue ocean waves and some brown sugar to simulate sand. The starfish accents and two beach chairs on the top tier complete the look, but if you look closely you'll see that a pair of mini blue and pink sandals in front of each chair. How much fun is that?!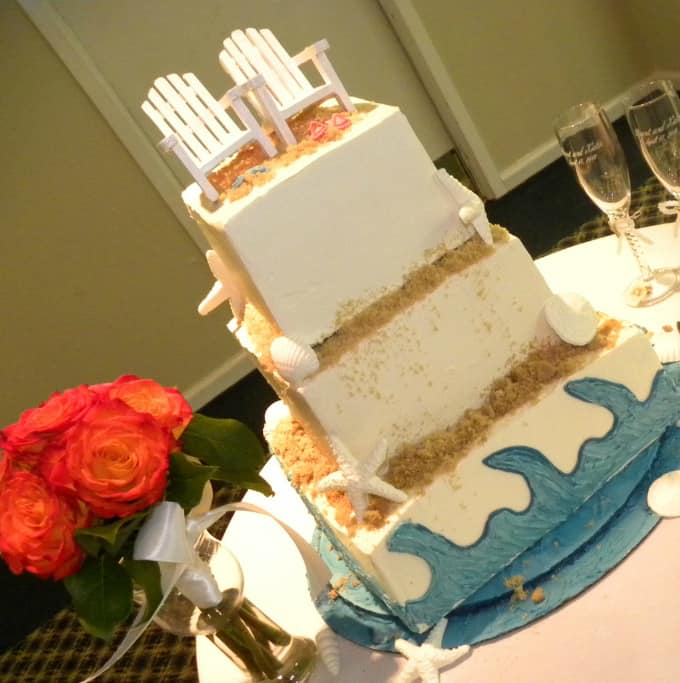 This is an example of how you can weave the beach theme in your cake decoration without going over the top. The white square tiers are all decorated with blue ocean waves and scattered with just enough seashells to complete the understated beautiful design.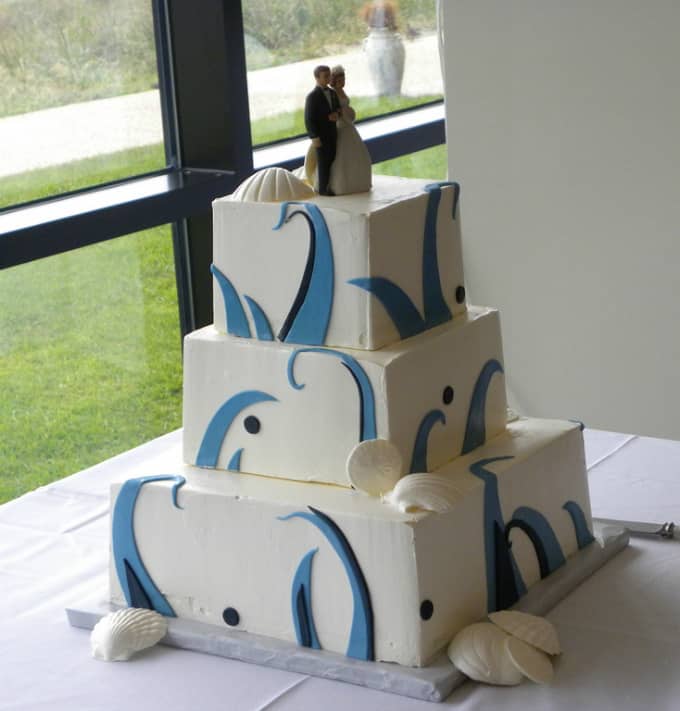 Blue is obviously a popular color for couples tying the knot on the beach, so here's yet another unique creation you can use as inspiration. This one has some coral decoration and sand dollars which make it look really classy while still weaving in the ocean theme.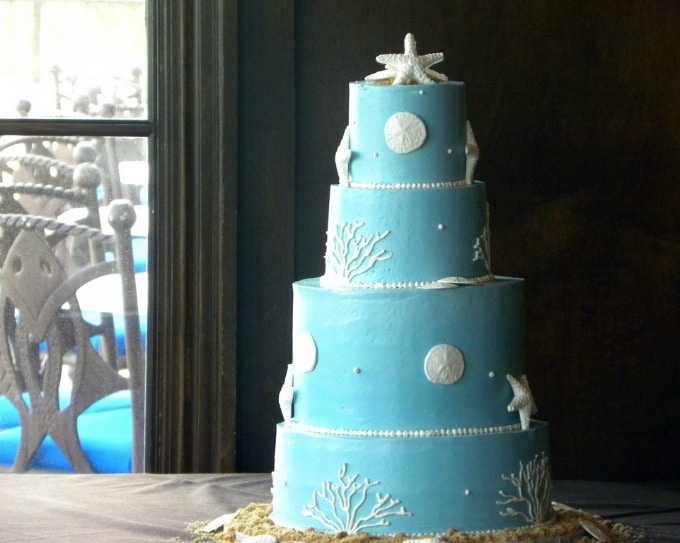 An easy and affordable way to add a pop of color to an otherwise simple white beach wedding cake is with a couple of tropical flowers like the fuchsia and orange gerbera daisies shown here.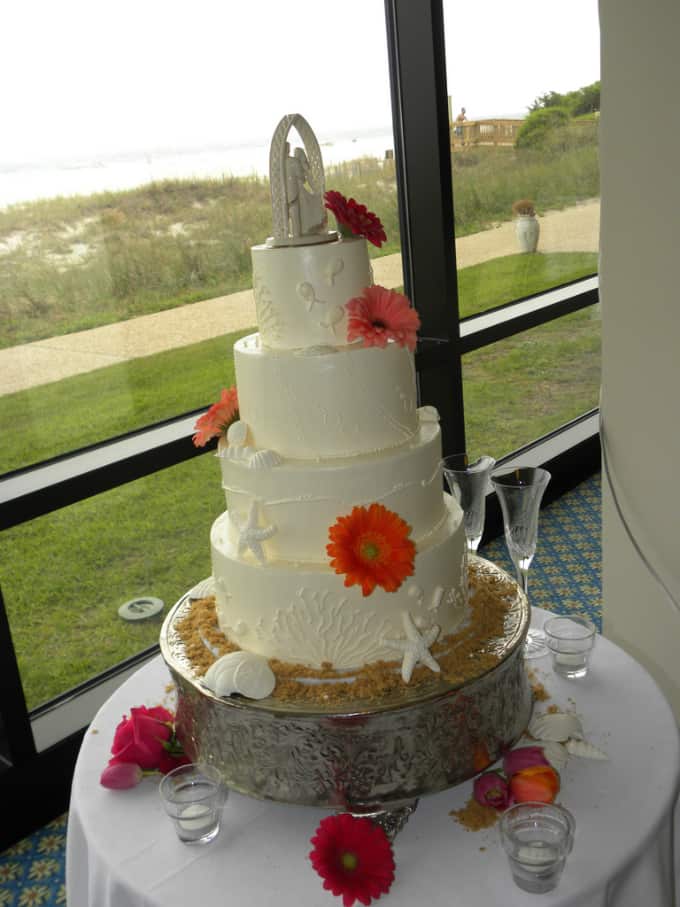 See More Tropical Wedding Cakes
The combination of square and round tiers decorated with corals and topped with starfish make for a chic, modern and gorgeous creation!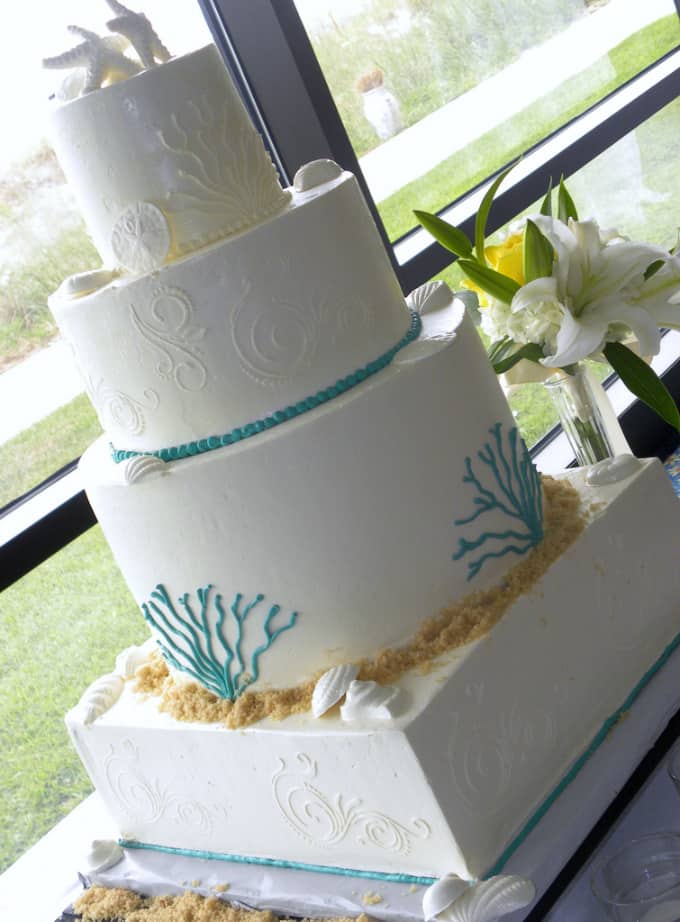 As a sidenote, all the beach wedding cakes on this page were baked and decorated by Carolina Cakes & Confections. A big thank you for giving me permission to feature their photos on our site. Their bakery is located in Wilmington, NC so make sure you check them out if you're planning to get married in the area.
Related
Browse our handpicked collection of gorgeous beach wedding cake toppers
Other Pages You'll Enjoy
Featured:

New Orleans Destination Weddings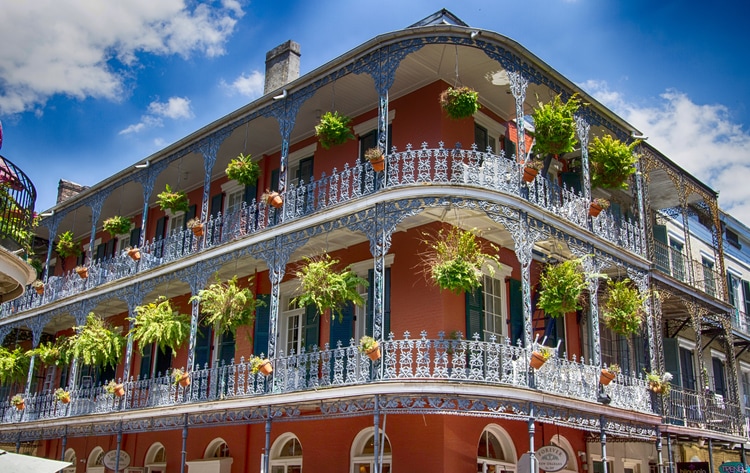 Here at Destination Wedding Details, we've seen it all: weddings at the beach, in the mountains, in the desert, and in pretty much every country. ALL beautiful, mind you… but through our years of observing what exactly makes for a GREAT wedding, we've surmised this: it must be FUN for you and your guests. So, ask yourself this: what city is more fun than New Orleans? Read our full post to discover when, where and how to get married in NOLA.
Featured:

Destination Wedding Invitations in a Bottle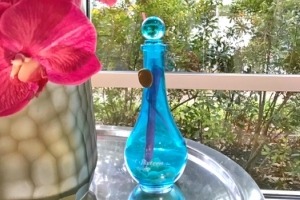 How do you tell your guests they're about to embark on the most magical trip of their lives? With the most unique beach wedding invitations, of course! We got these stunning "Invitations in a Bottle" sent to us in the mail and were blown away! This is probably the most fun way to set the tone and make an impression when you announce your destination wedding.