I happen to think that all destination weddings are special in their own way. That's why I'm always so excited when it's time to feature a new real destination wedding here on the blog. But today I'm beyond excited. I'm elated to start the week with a wedding that is an absolute gem– in more ways than one.
Kaileigh and Michael had their destination wedding in Cabo San Lucas surrounded by 69 of their closest family and friends. Their wedding was overflowing with stunning details in a vibrant Navy and Yellow color palette. Many of those details were custom made, including the reception decor, bridesmaids purses, and some beaded sandals that are to-die-for.
Everything about this wedding album made me smile. From the stunning details to the lighthearted bridal party photos. But my favorite detail was the couple's "first look" photo – which wasn't really a first look. When I interviewed the bride, I discovered that it was also her favorite detail. She said:
My favorite part was before the wedding. Mike and I met up and did a tequila shot together, but we were around a hallway corner from each other so we couldn't see each other. It was really special to be together before the wedding, but not ruin the tradition of "not seeing each other".
A huge shout-out goes out to the incredibly talented Cassie's Camera for sharing these gorgeous photos with us. This is hands down one of my all time favorites!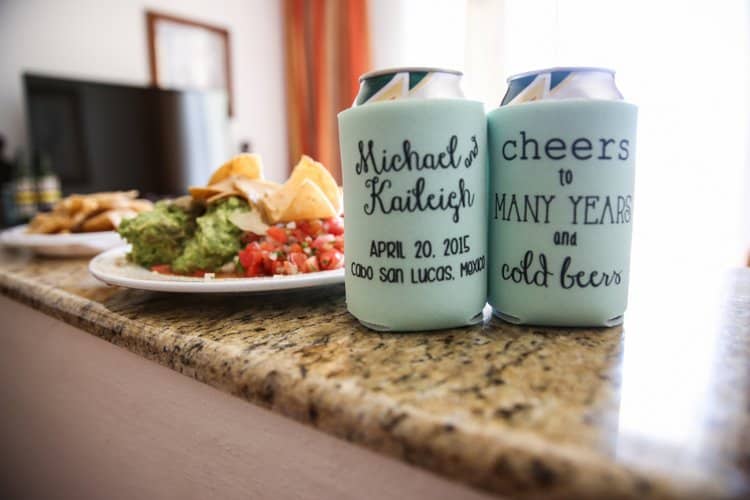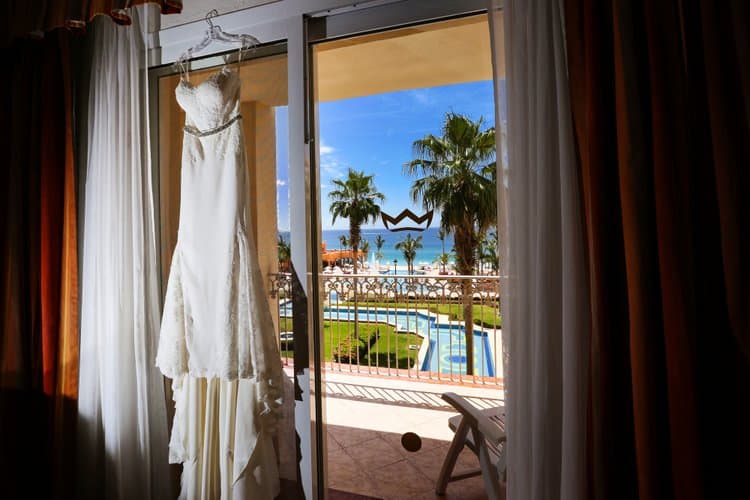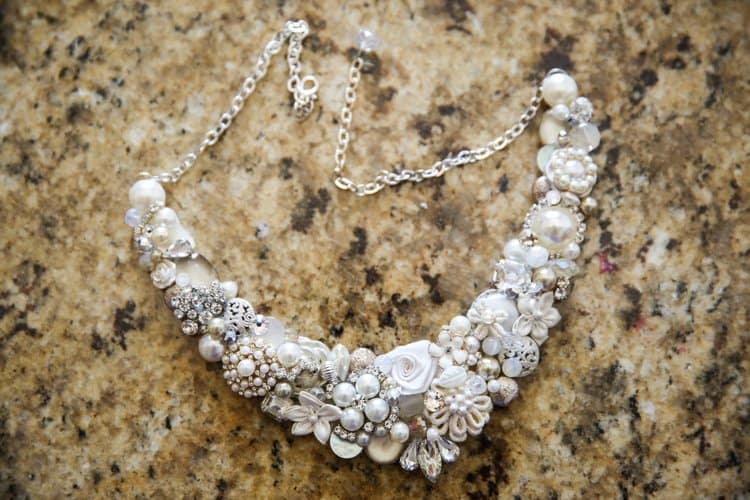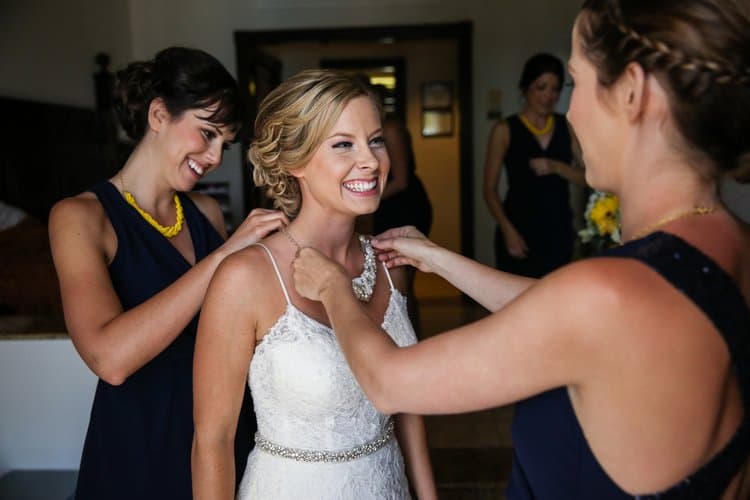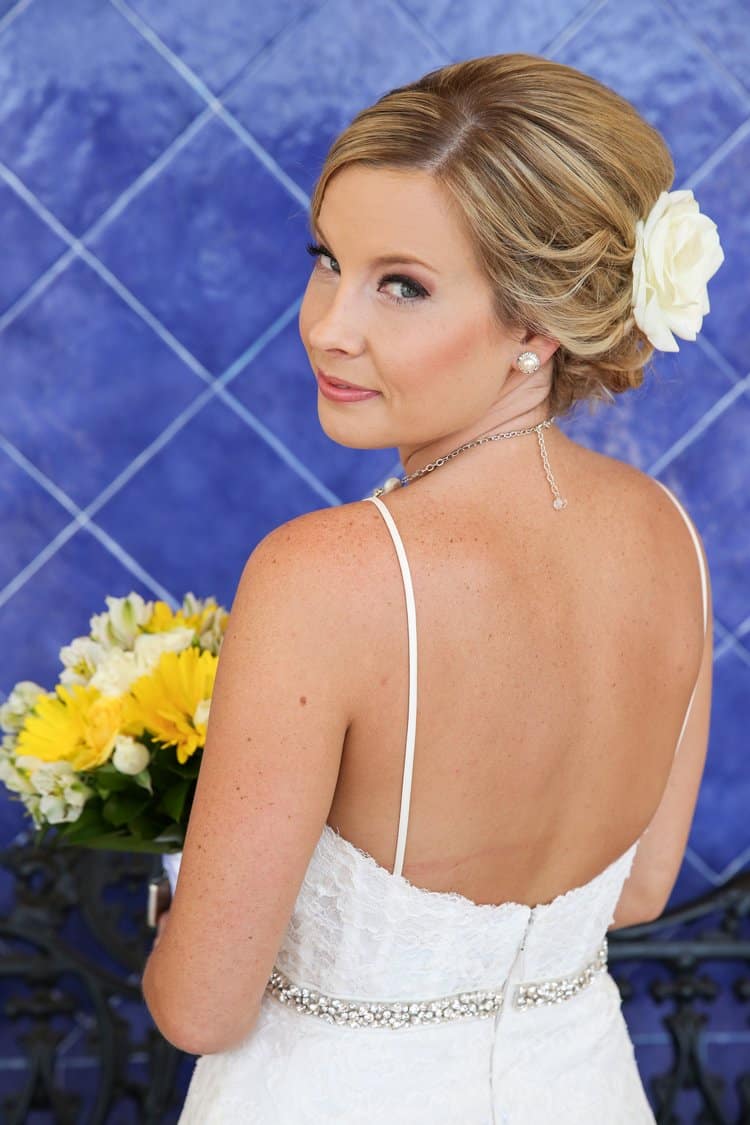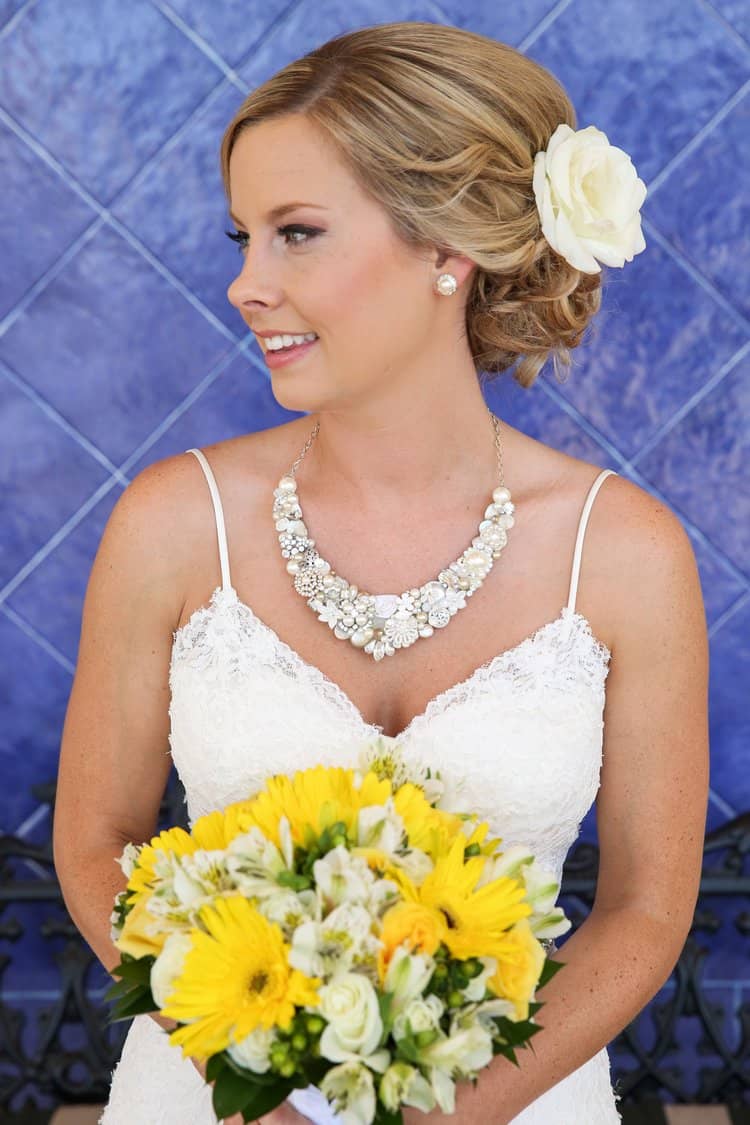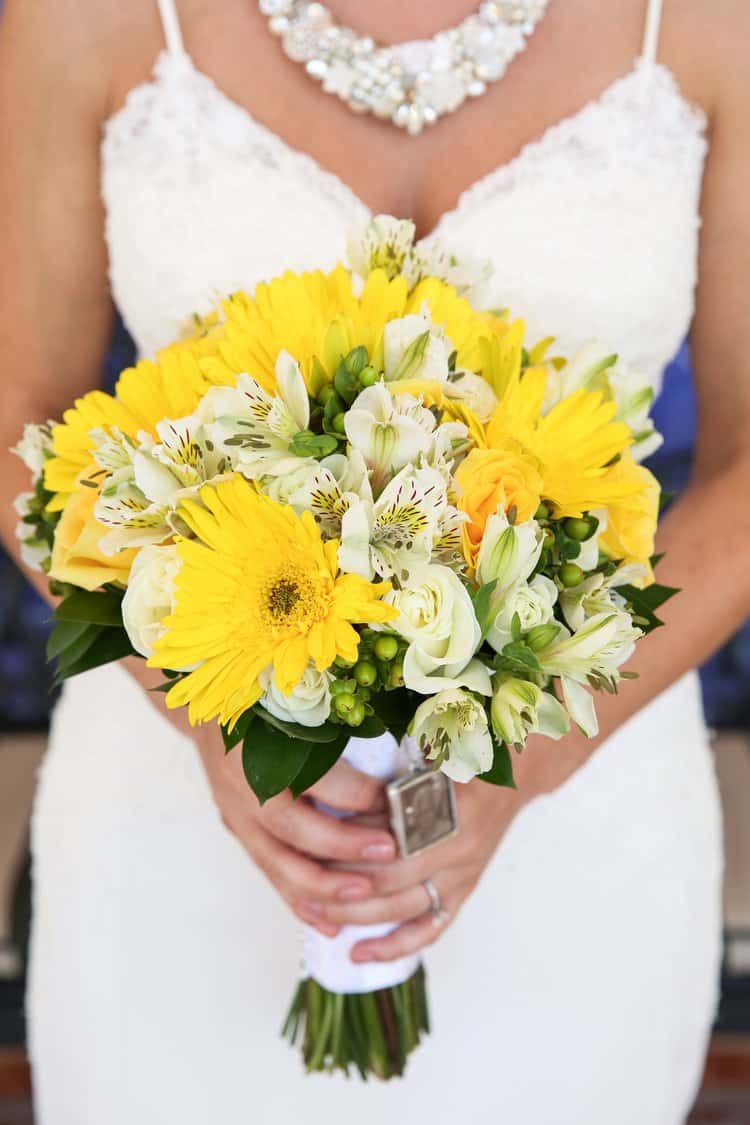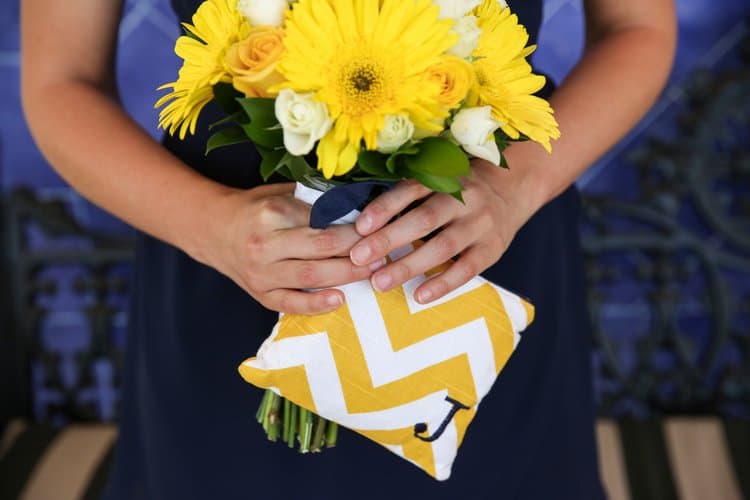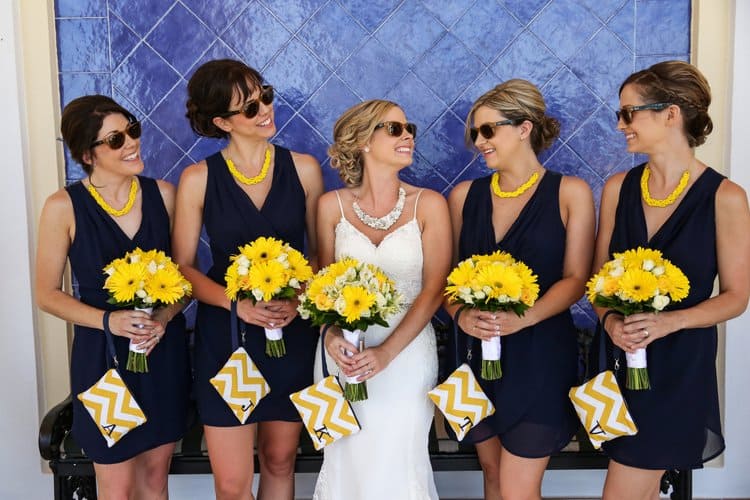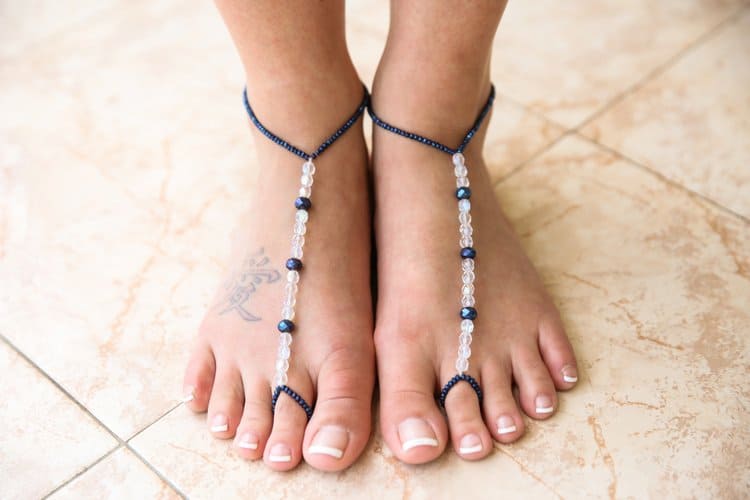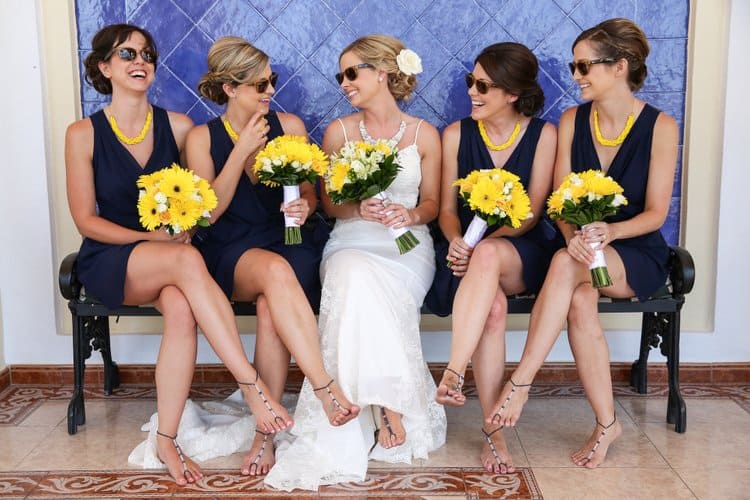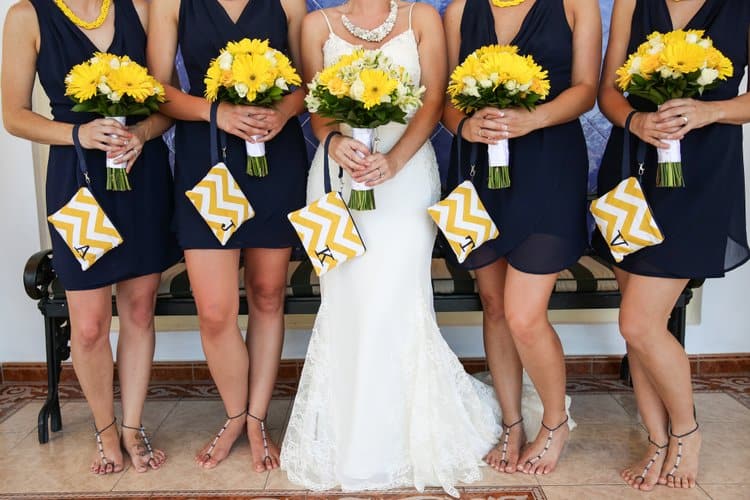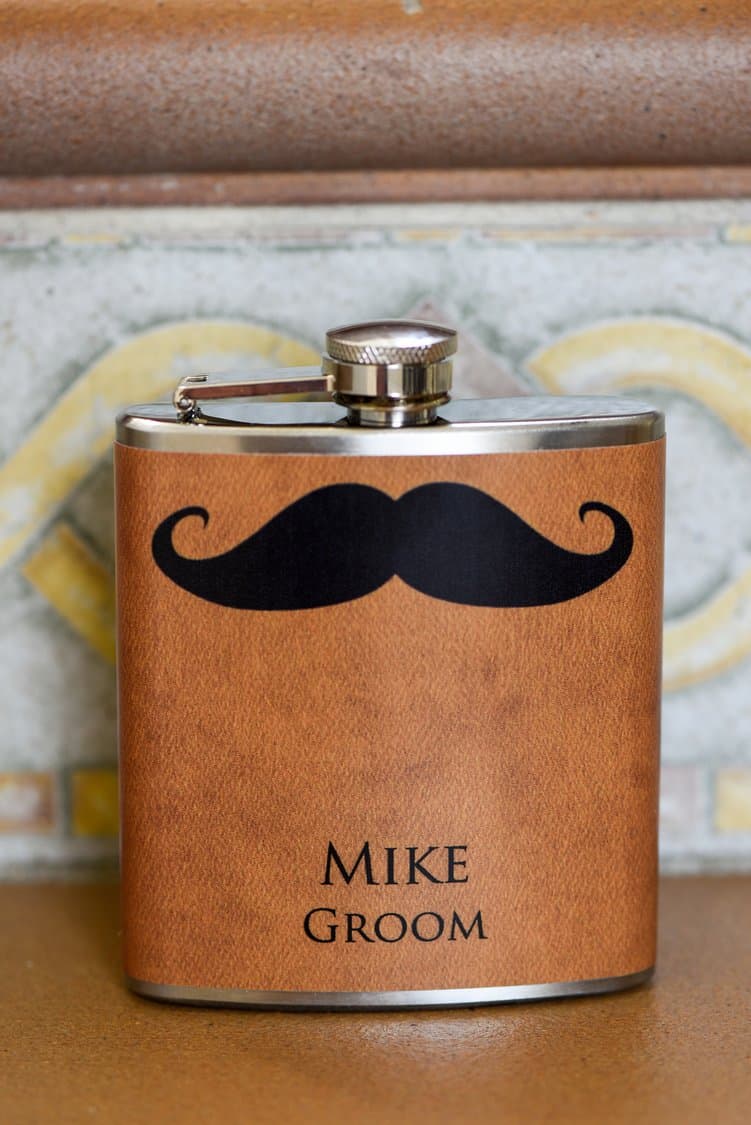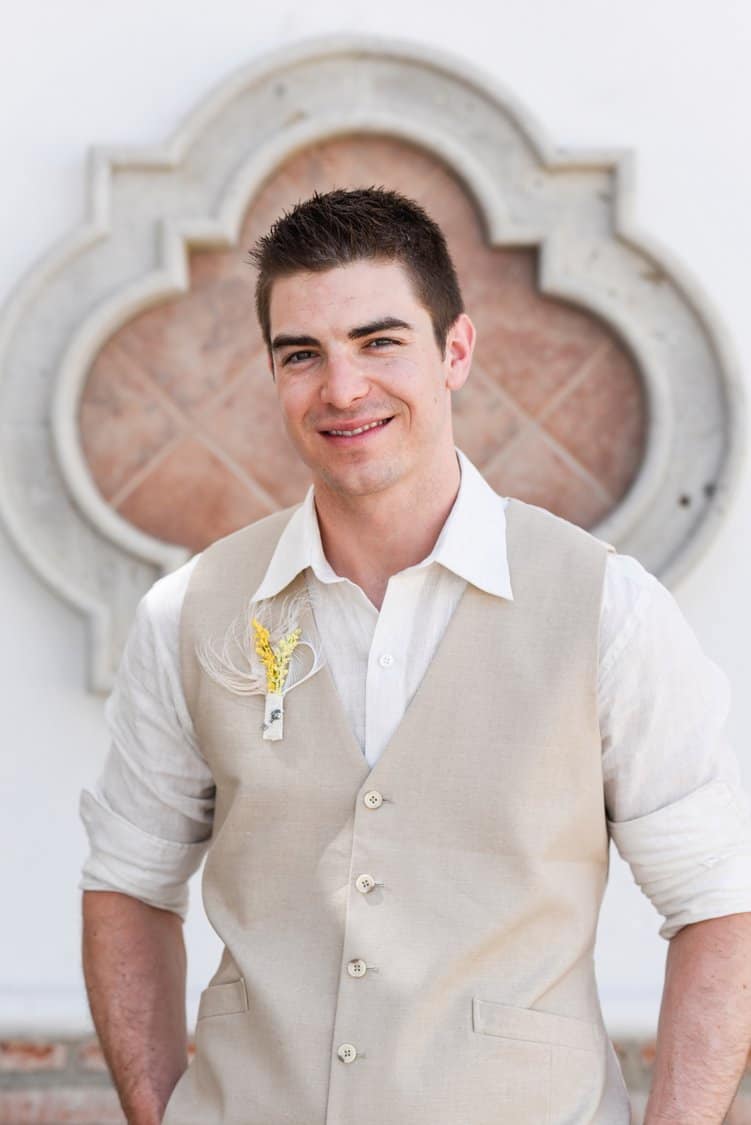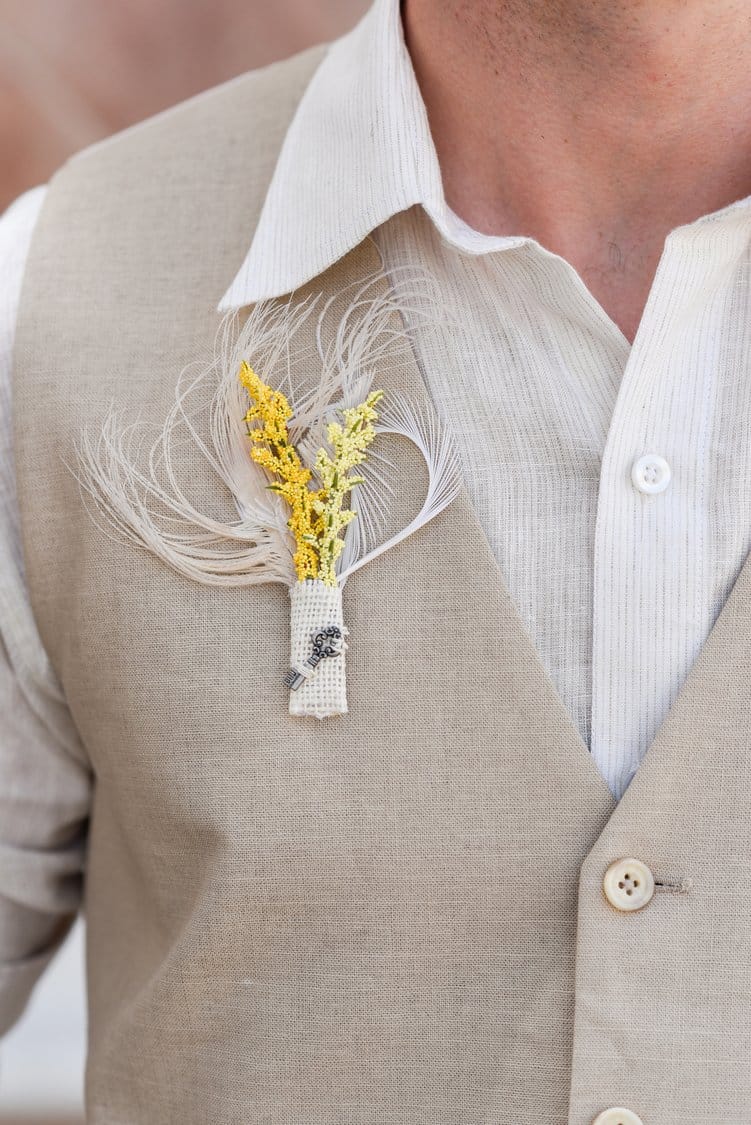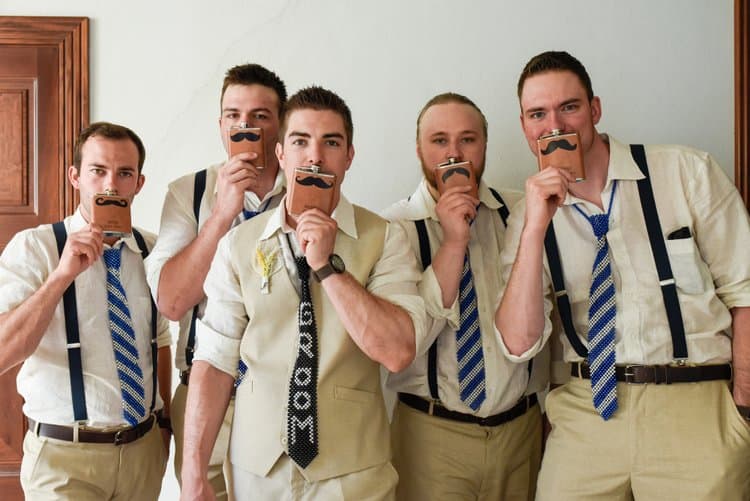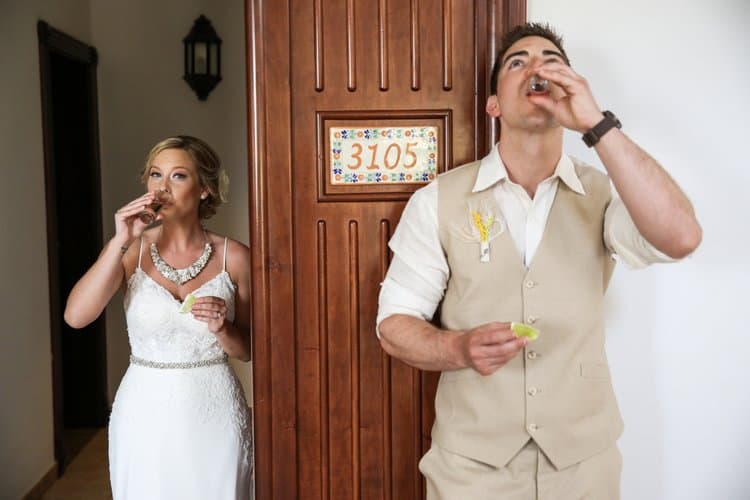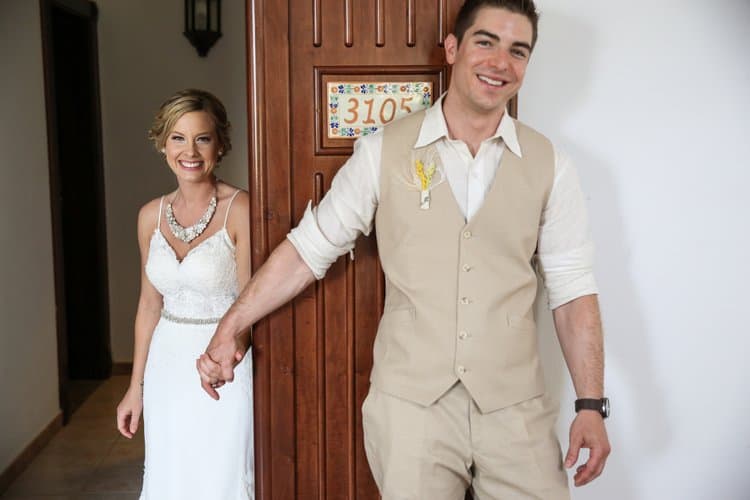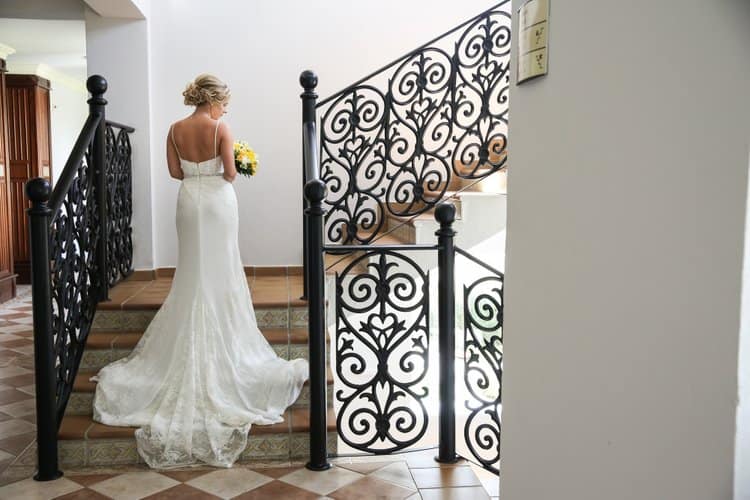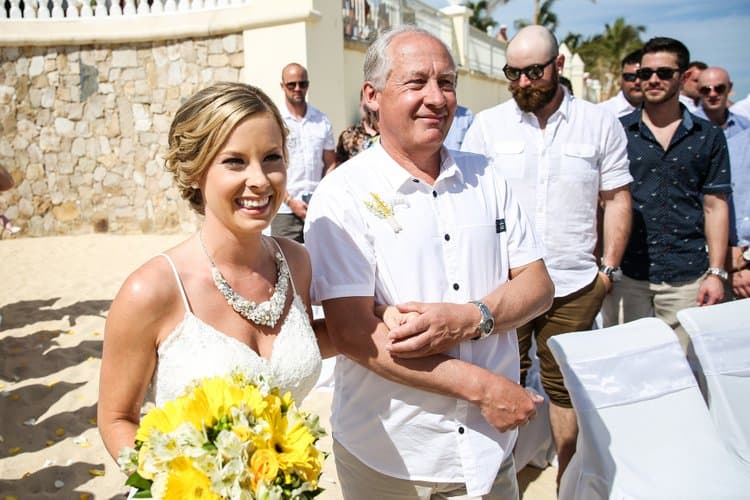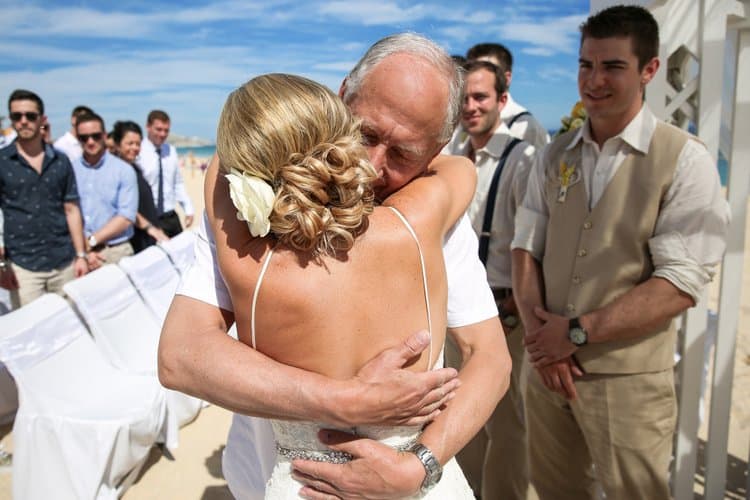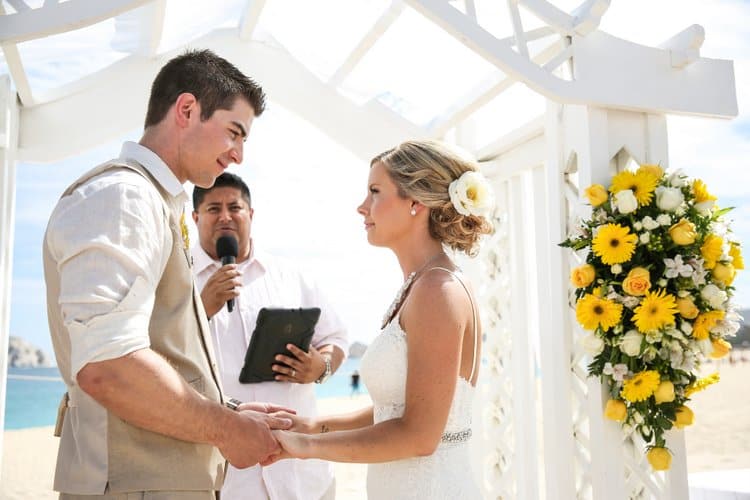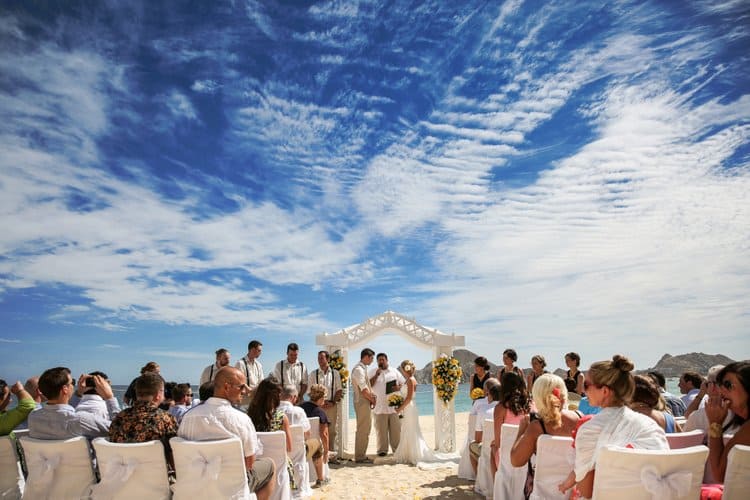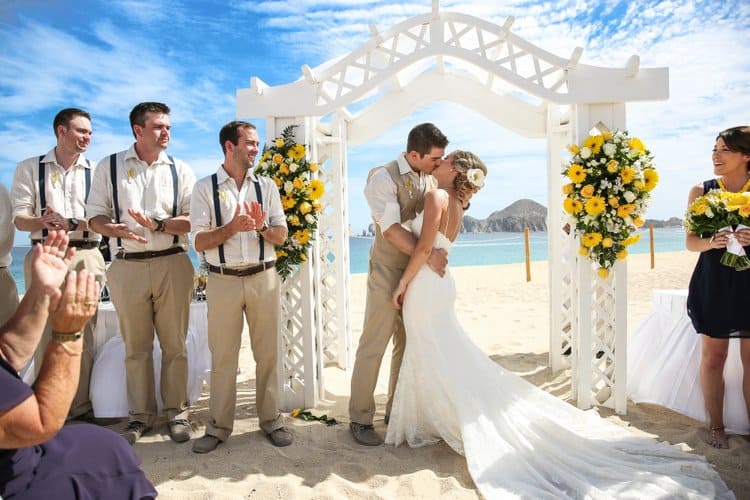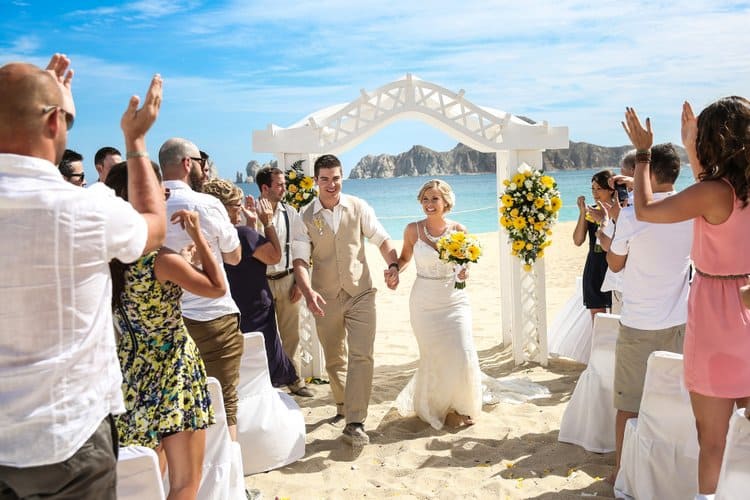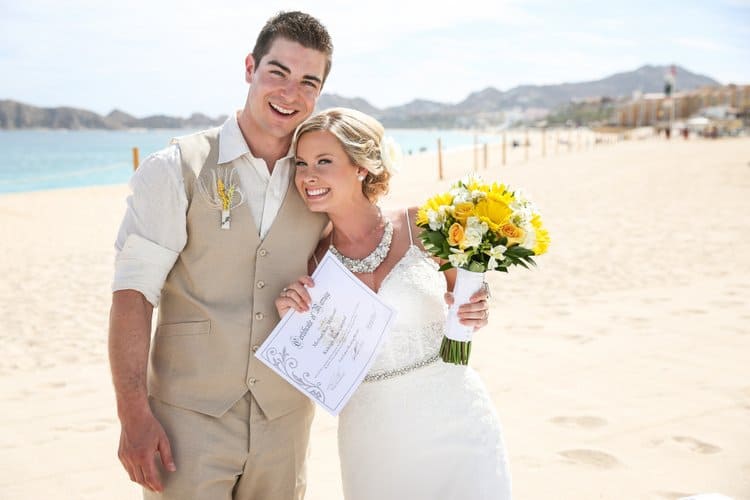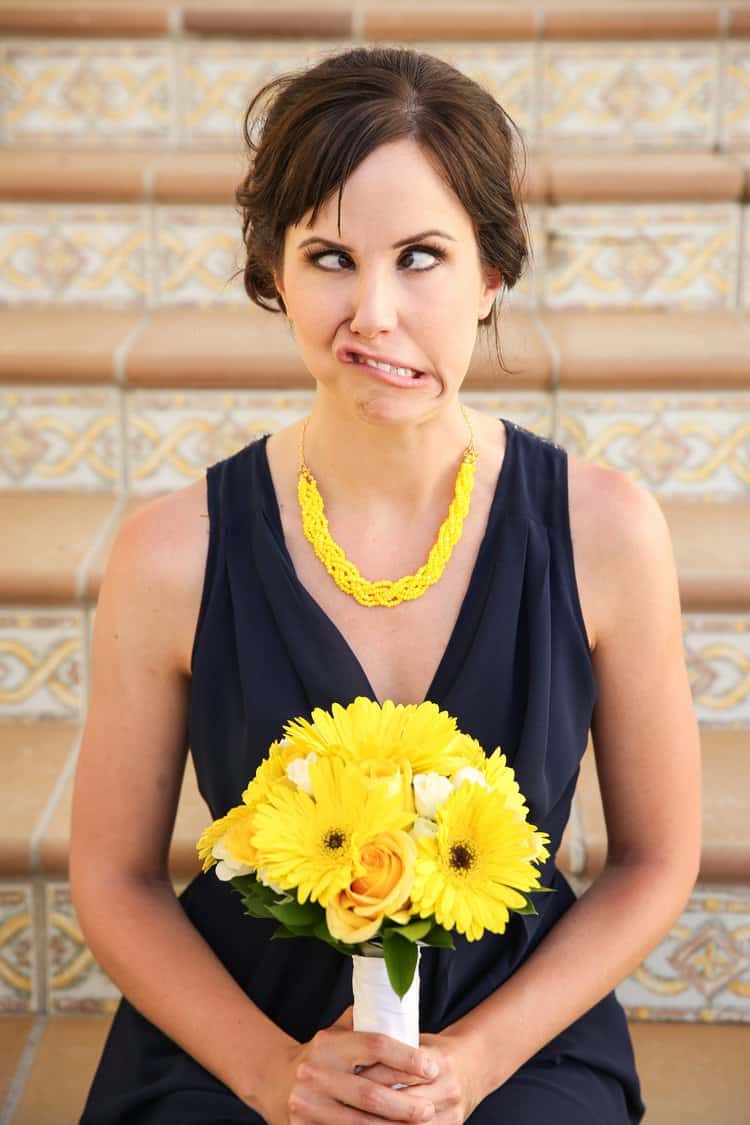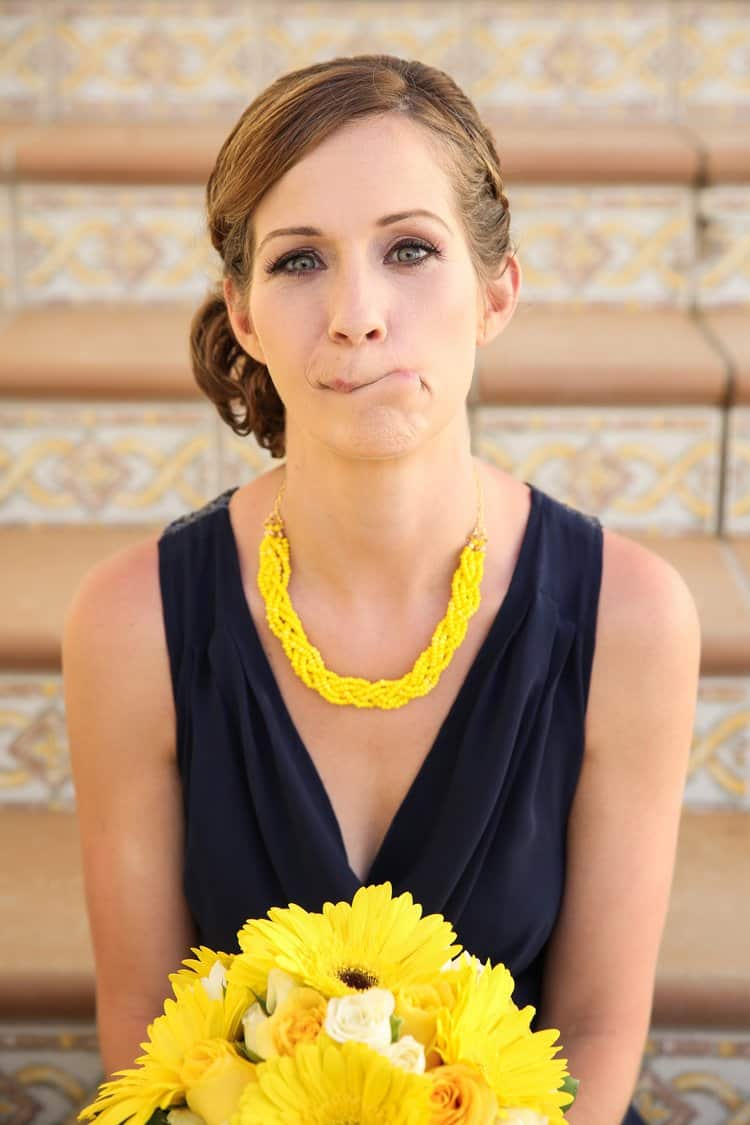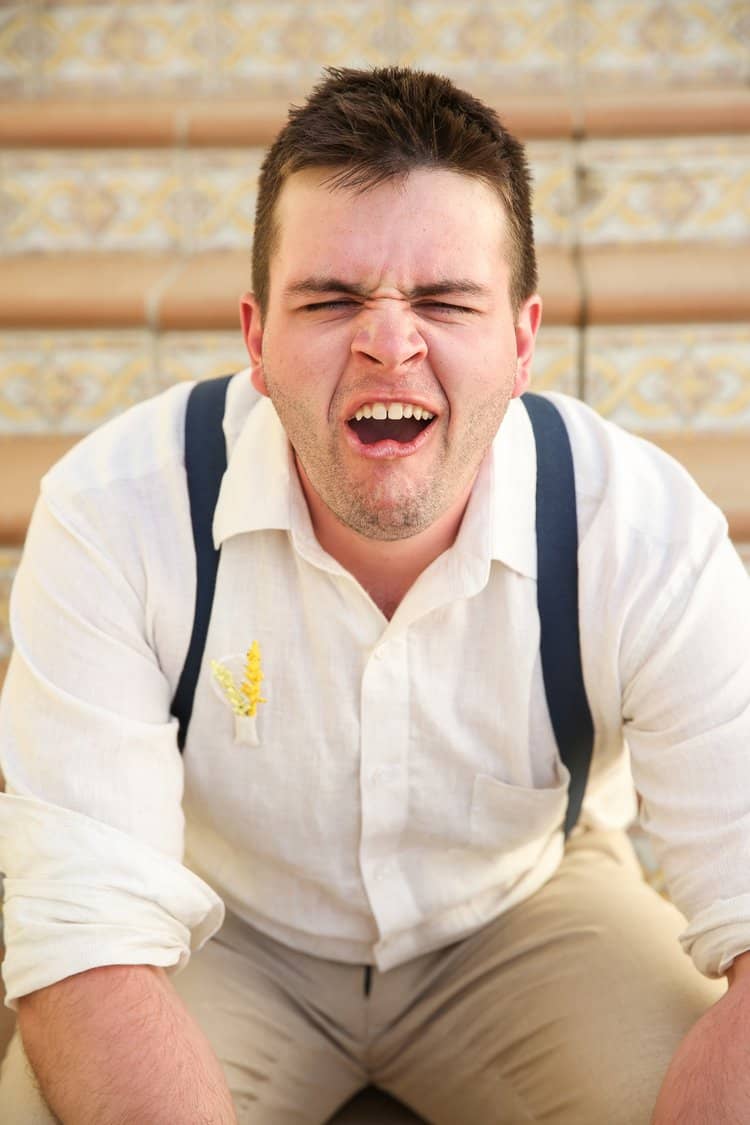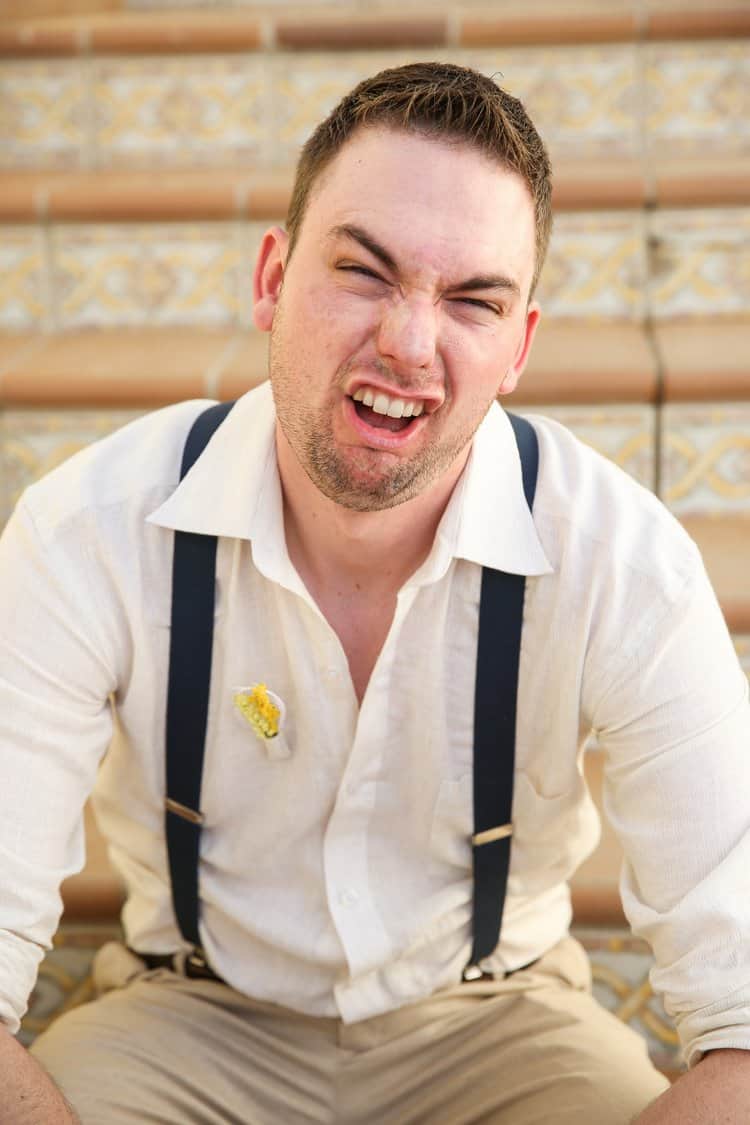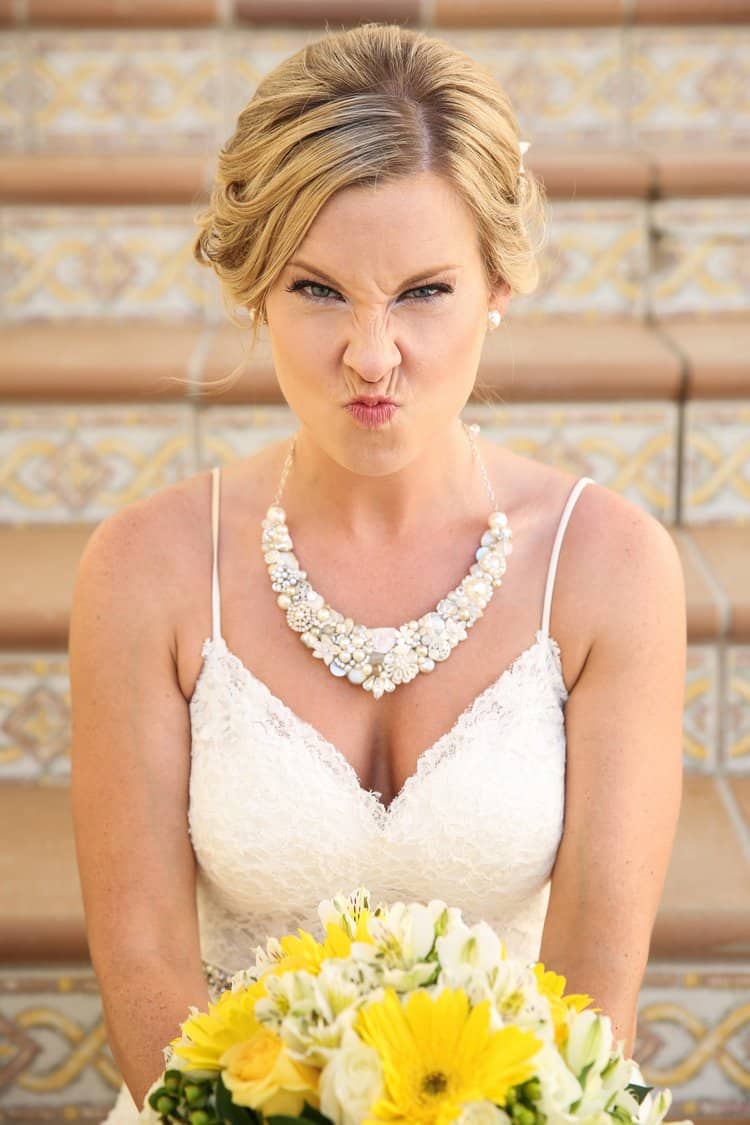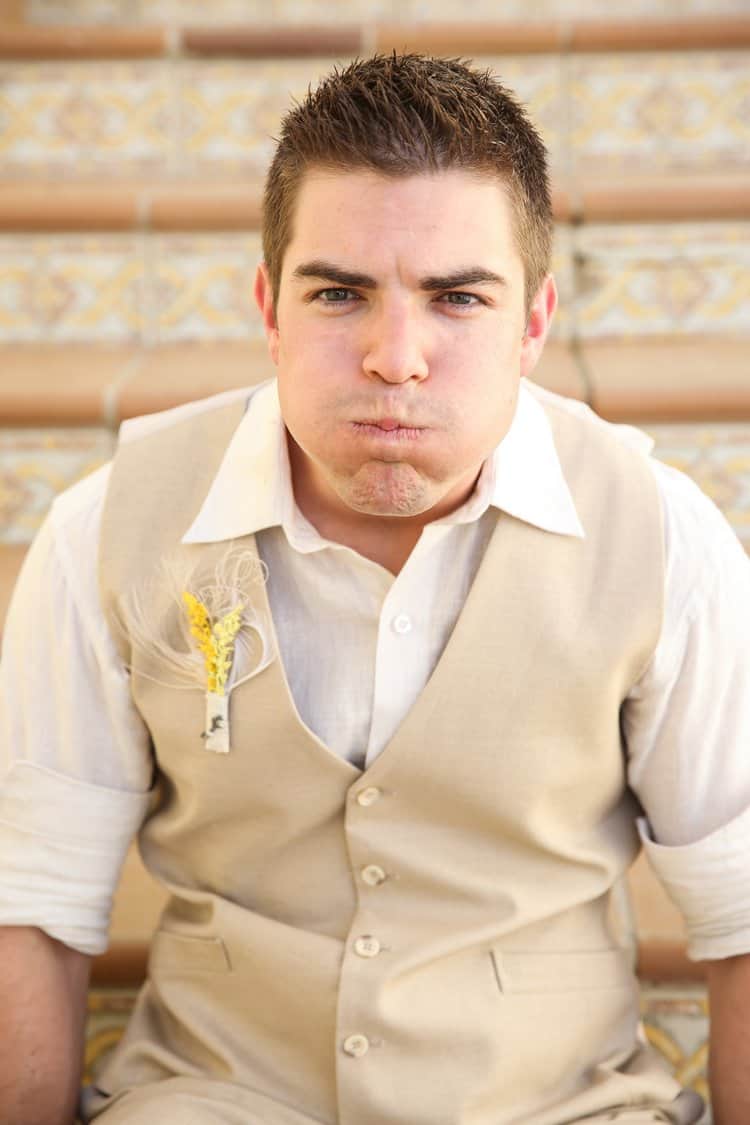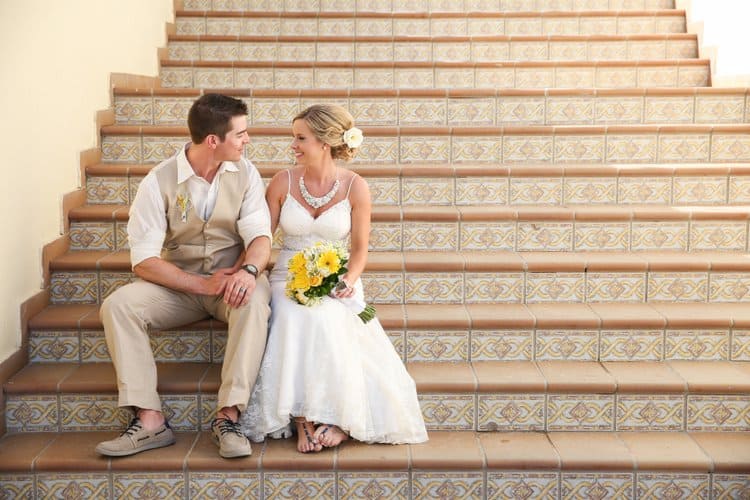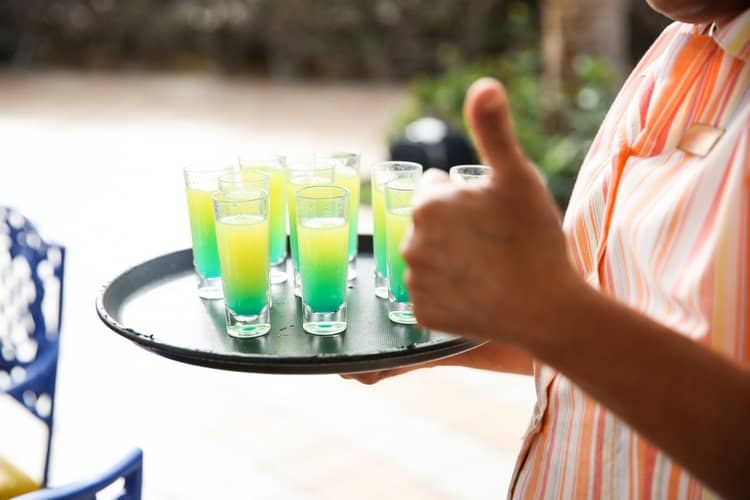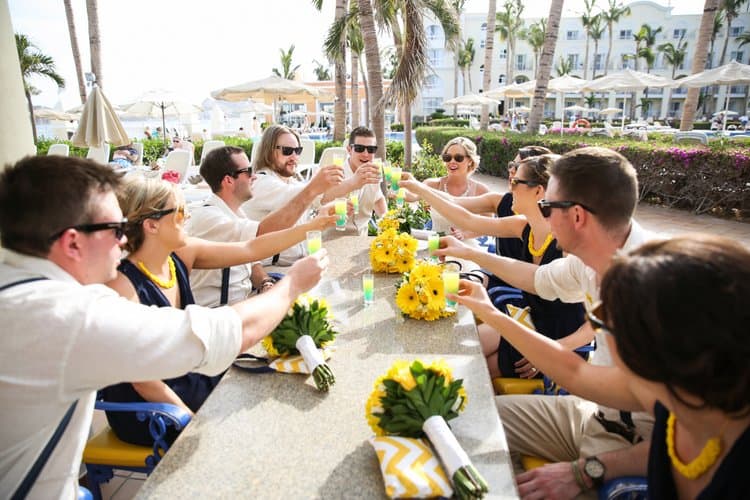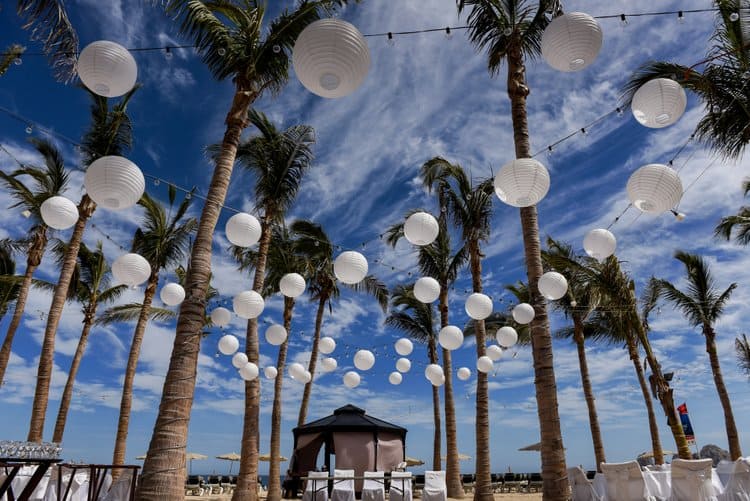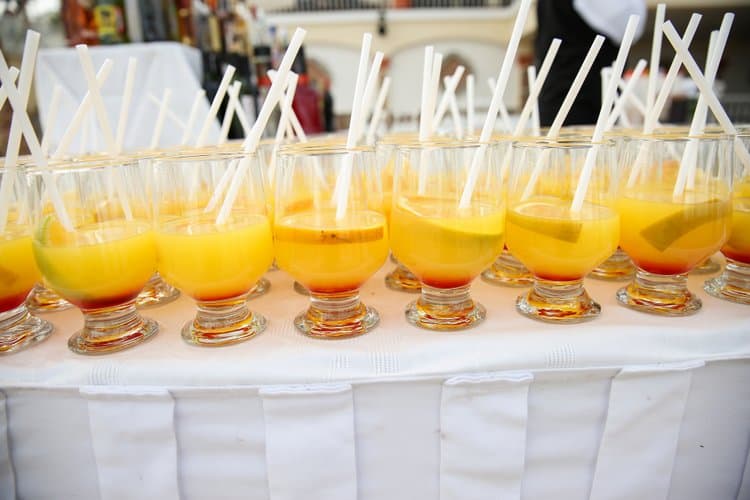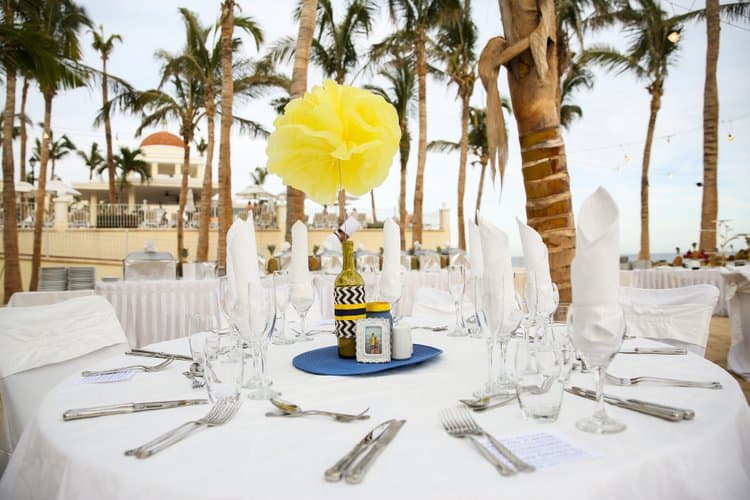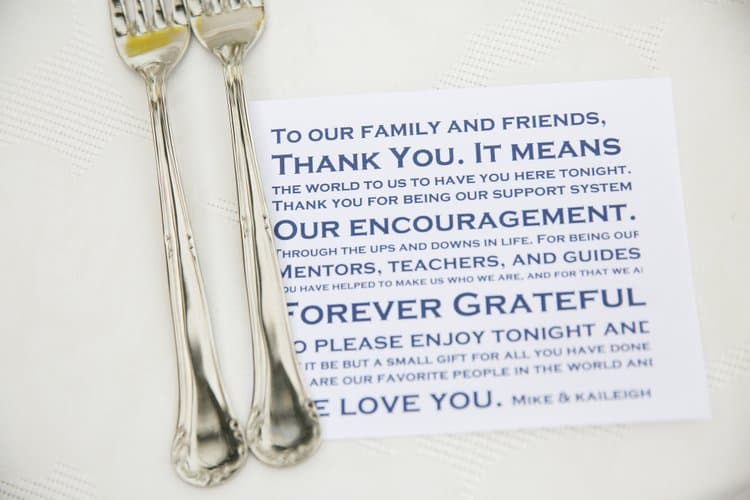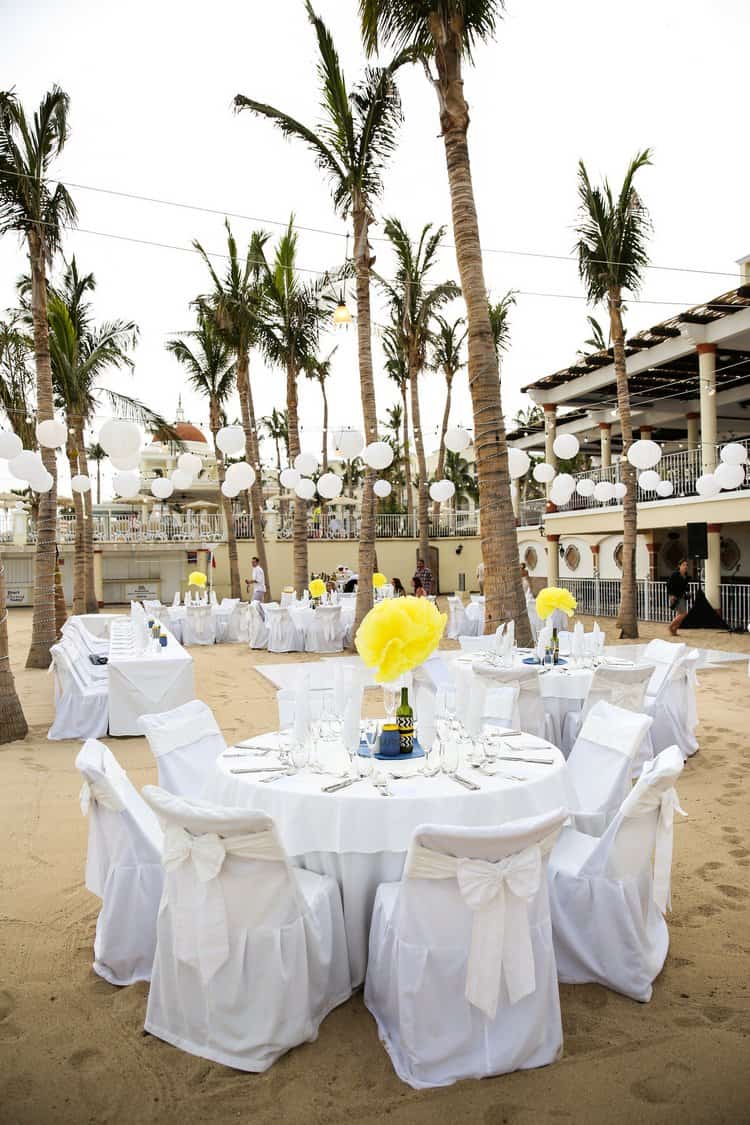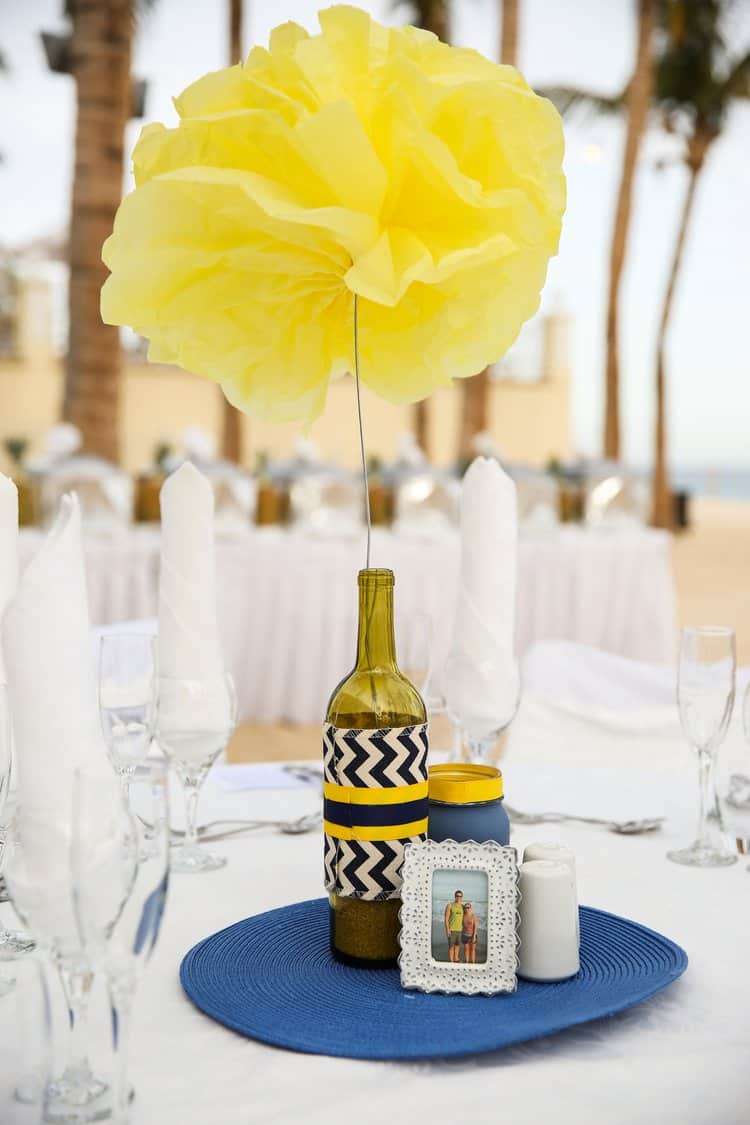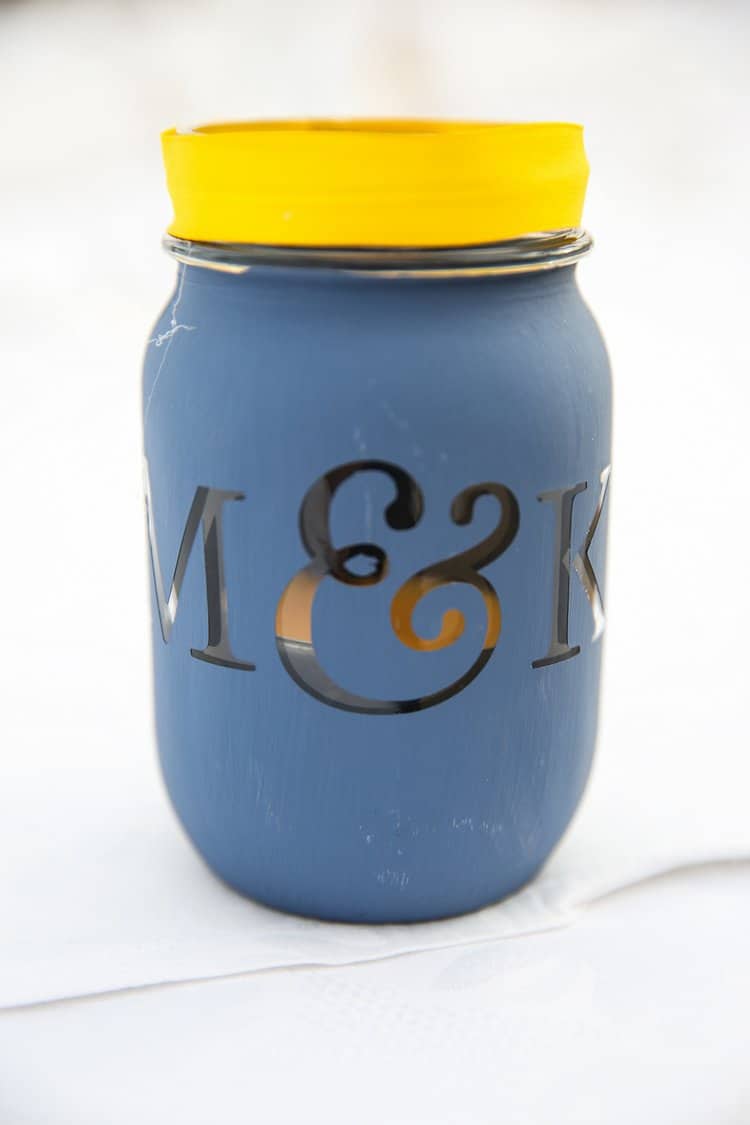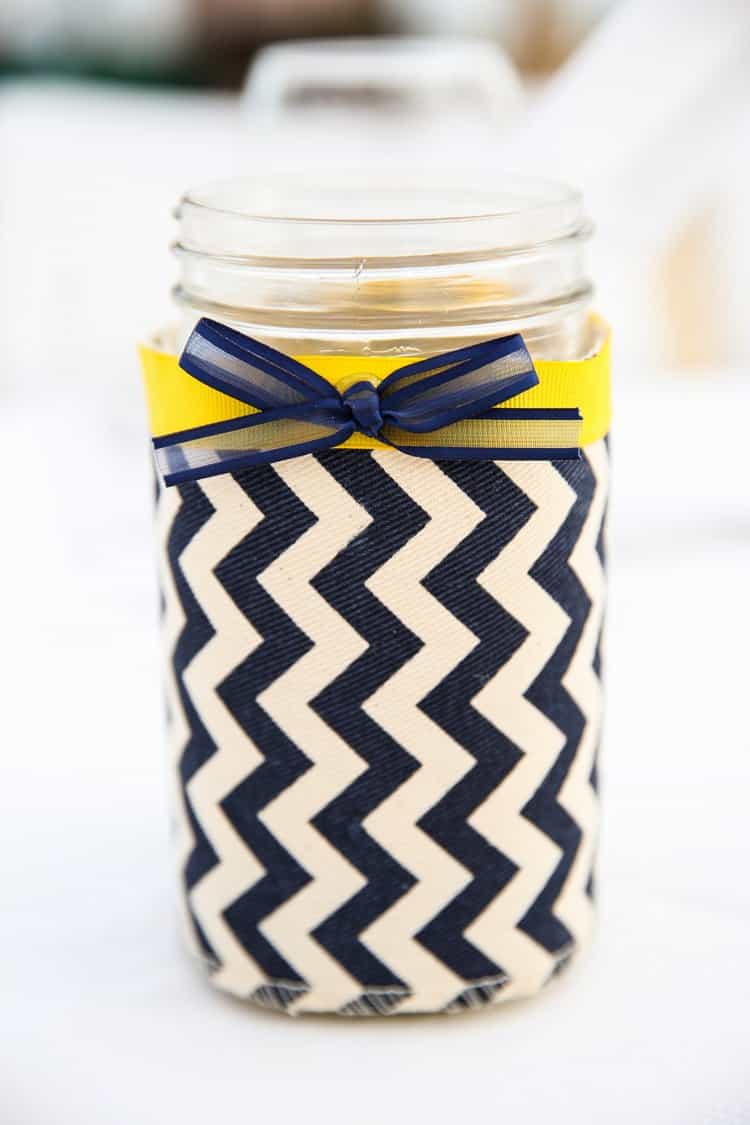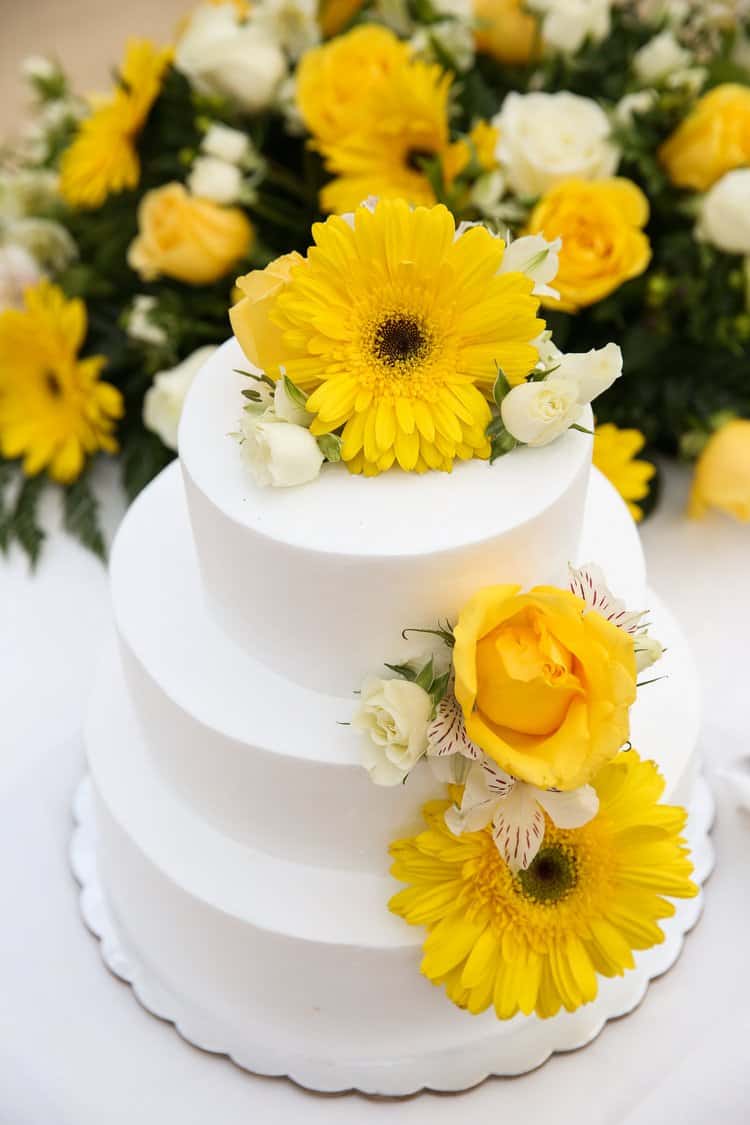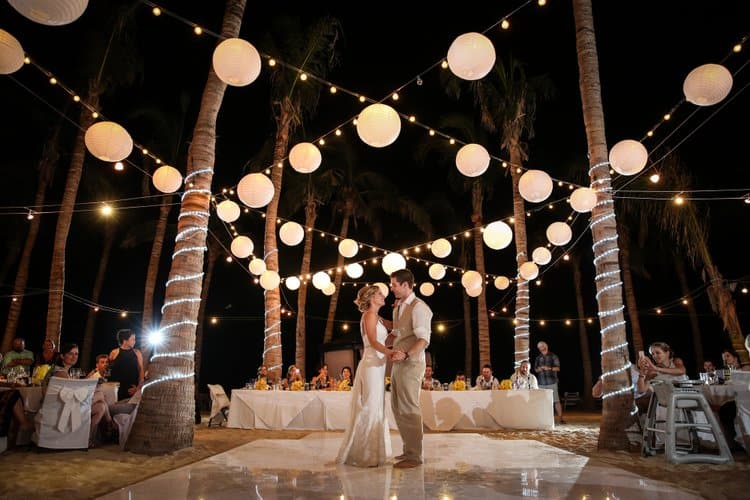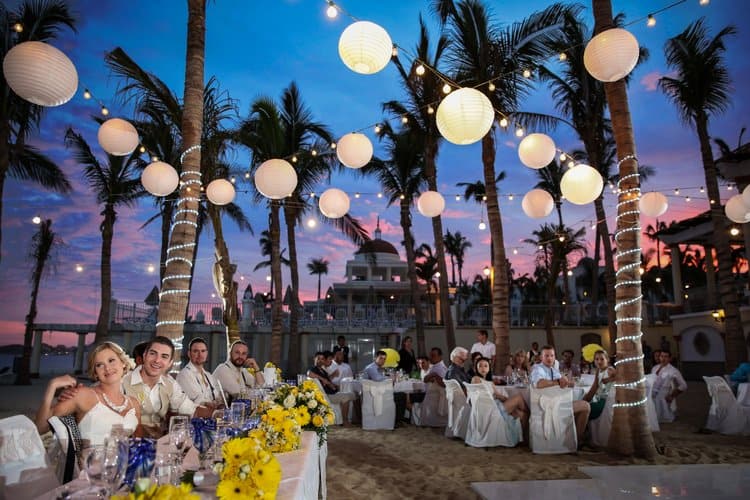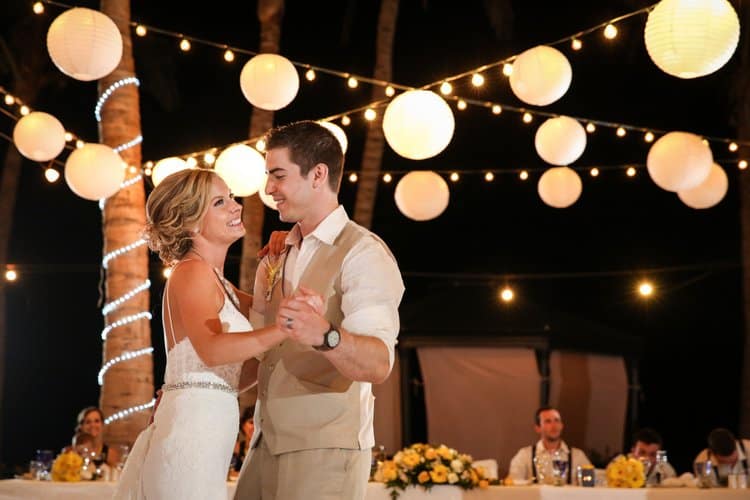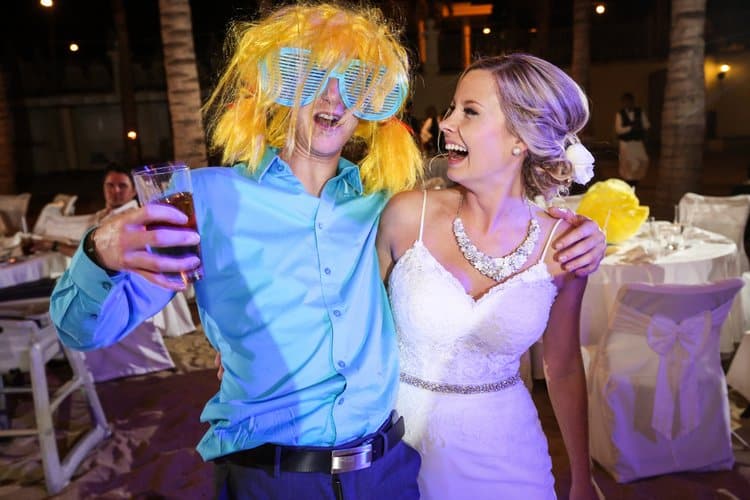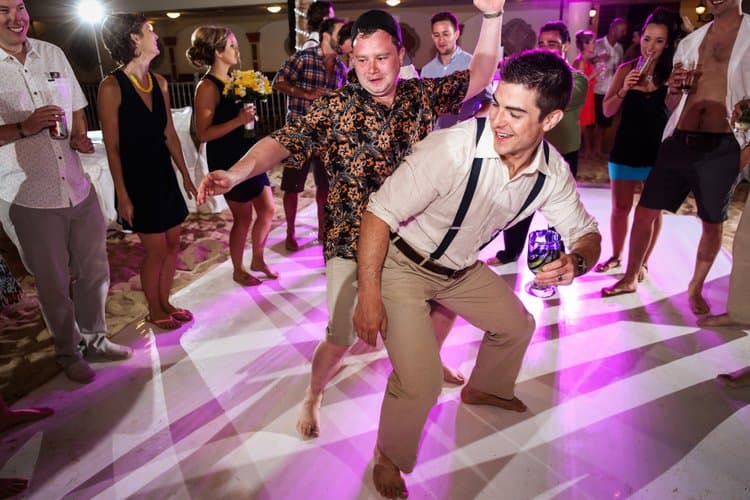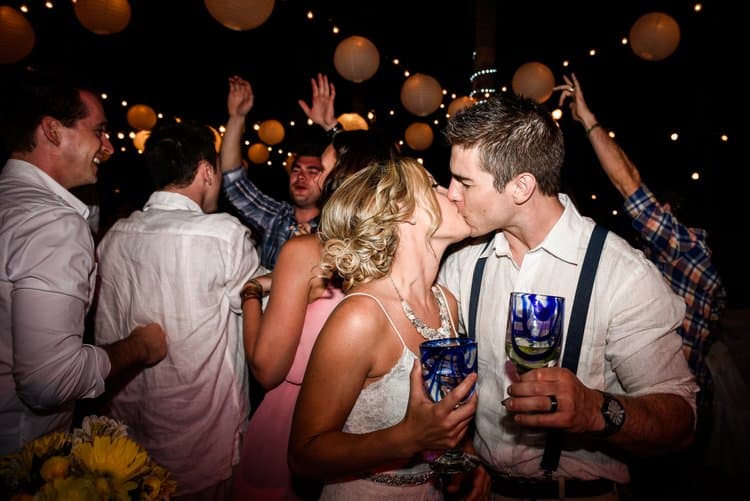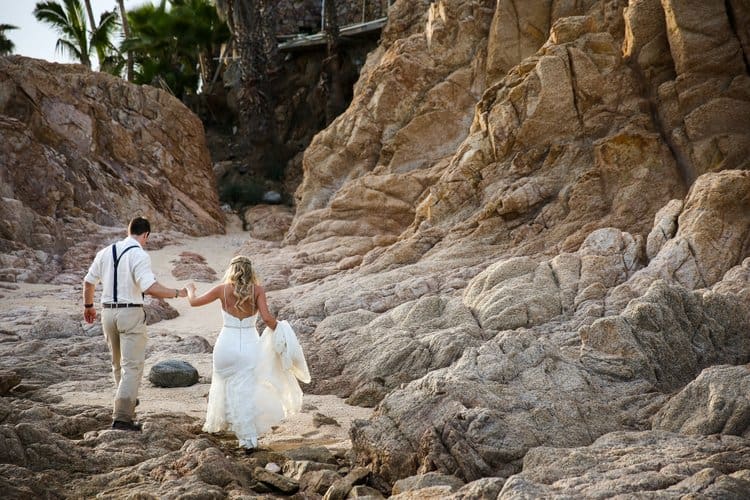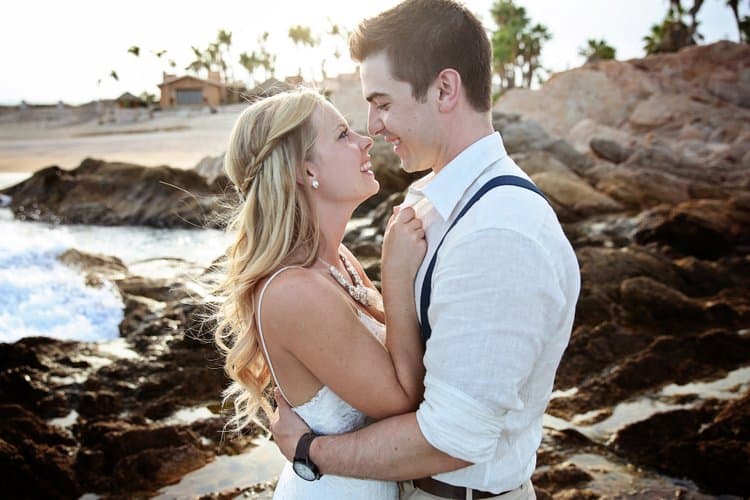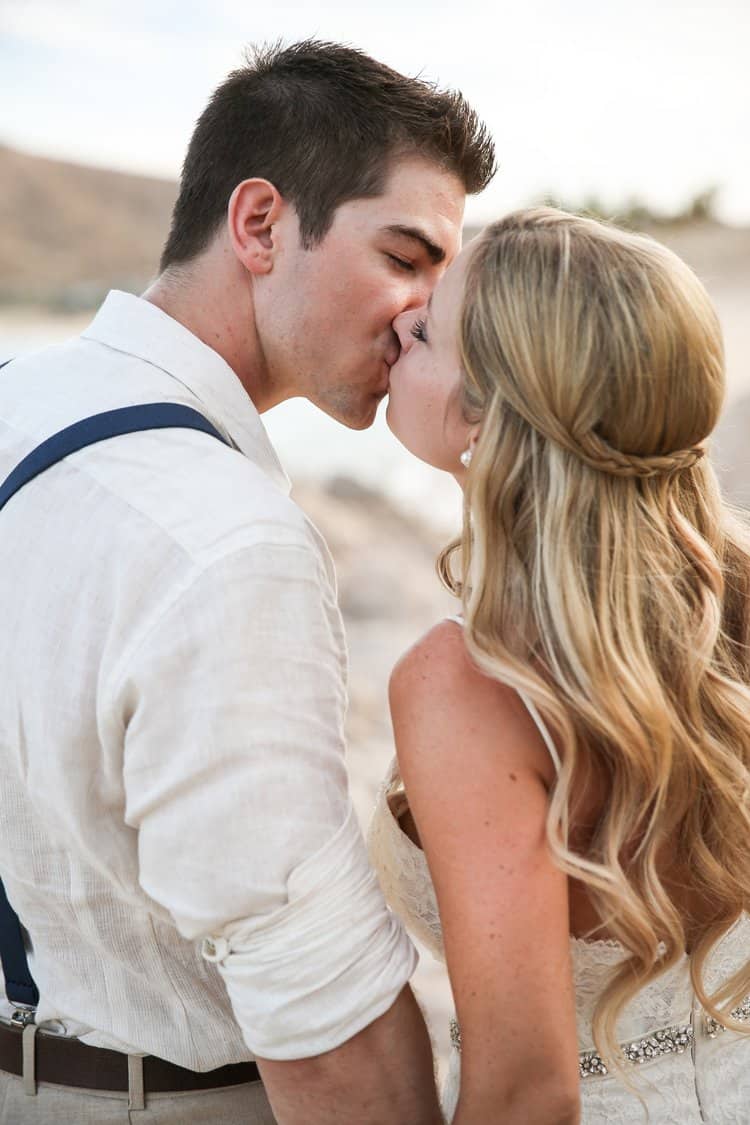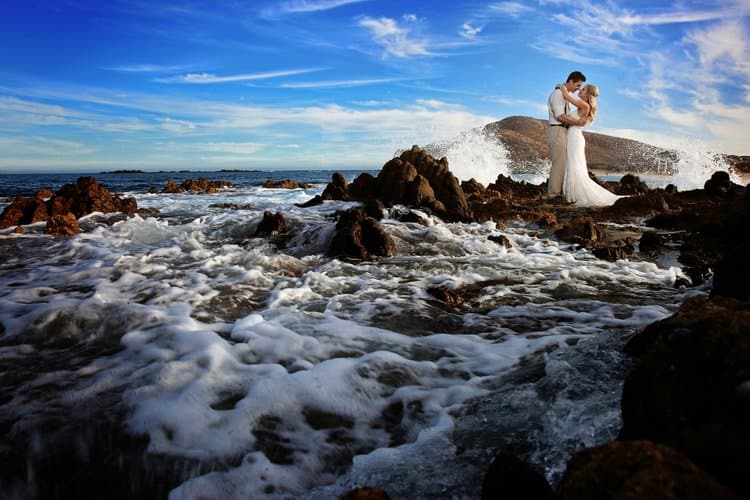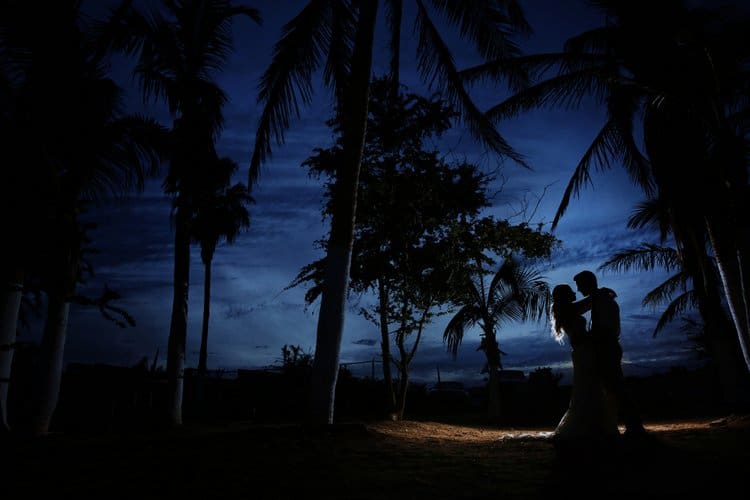 Real Destination Wedding Advice From The Bride
Why did you choose to have a destination wedding in Cabo and at the Riu?
My husband and I both have family scattered around. My family is mostly in B.C. and Ontario, and his is in Florida and Ireland. We figured if everyone had to travel anyway, might as well go somewhere hot! As for the Riu Palace, we wanted a 5 star resort, and had a budget in mind that we didn't want to go over for our guests, and the Riu Palace met that.
Was there any tradition you skipped for your destination wedding?
We didn't do a cake cutting or bouquet/garter toss. We only had the beach location from 7-11, and once dinner and speeches were done, we wanted to spend the rest of the time dancing.
What was the biggest challenge you faced when planning your destination wedding?
I think the biggest challenge is being so hands off. You really have to trust that the resort is going to ensure your day is exactly as you pictured. You really have to be laid back. It's hard to coordinate all of the vendors and get immediate answers to your questions. We had a wedding planner through Signature Vacations, and one at the resort once we arrived. They both did an awesome job coordinating everyone/everything.
What's your best destination wedding advice?
The day will fly by, so make sure you sit back and take it all in. Enjoy the day and trust that everything will go according to plan. If something does go wrong, chances are, you are the only one who will know. Don't spend your whole day stressing out – it will be over before you know it, so enjoy!
Vendors
Photographer: Cassie's Camera
Bridal Gown: Wtoo by Watters from Novelle Bridal in Edmonton, Alberta
Bridesmaids Dresses: lulus.com
Groom/Groomsmen Attire: Pants/shirts/vest from studiosuits.com, suspenders from suspenderstore.com
Boutonnieres: Fascination
Bridesmaids Necklaces: Zealand Boutique via Etsy
Bride's Earrings: KVE Designs via Etsy
Bride's Necklace: Brass Boheme via Etsy
Bridesmaid Wristlets: It's Embroidered Baby via Etsy
Groomsmen's Flasks: BluDog Designs via Etsy
Beer Koozies: You're That Girl Designs on Etsy
Wedding Planner: Signature Vacations
Hair/makeup: Renova Spa (spa on site at Riu Palace)
Centerpieces and Beaded Sandals: DIY by the Bride
Floral Designer: Baja Flowers
Featured:

Unique Poolside Bachelorette Party Inspiration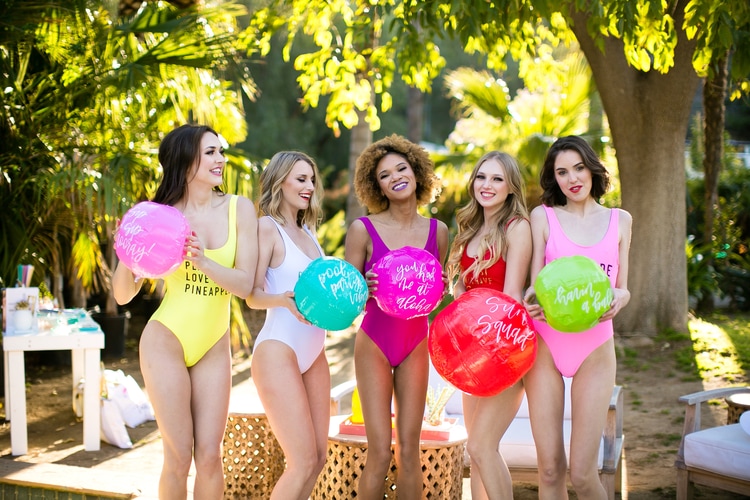 This unique tropical poolside bachelorette party is #GOALS! The décor was tropical, colorful and fun – bringing a cheery vibe that set the tone for a flawless and relaxed day. There were tons of personalized details –from sunscreen and chapstick, to soda and champagne, sun hats and fans, magazines, personalized tumblers, and even a wet bikini bag to hold their suit while they slipped into some adorable "Bride's Beaches" cover-ups. Of course, what's a good party without some fun games? Tons of fun ideas in this post. Read more
Featured:

New Orleans Destination Weddings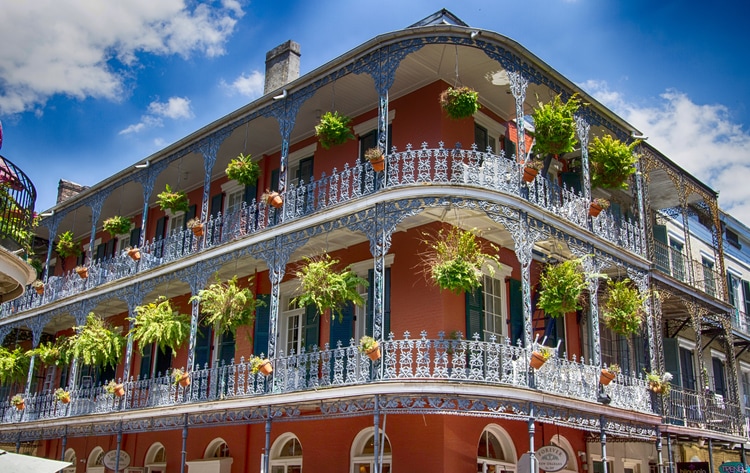 Here at Destination Wedding Details, we've seen it all: weddings at the beach, in the mountains, in the desert, and in pretty much every country. ALL beautiful, mind you… but through our years of observing what exactly makes for a GREAT wedding, we've surmised this: it must be FUN for you and your guests. So, ask yourself this: what city is more fun than New Orleans? Read our full post to discover when, where and how to get married in NOLA.
Cynthia is the founder and editor of Destination Wedding Details.She has over 15 years experience in the Marketing and Event industry and launched Destination Wedding Details in 2010, shortly after planning her own destination wedding. Cynthia uses her experience and genuine passion, to inspire brides who are planning their dream wedding away from home.