I always ask new brides what they enjoyed most about their destination wedding. And I always get the same answer- they loved spending so much quality time with their closest friends and family. You see, that is the true essence of a destination wedding! It's more than just a one-day event. It's a multi-day celebration that starts the moment your guests arrive at the destination. That's why I was so excited when Peter Gubernat sent me this beautiful album, which captures every aspect of Kindal & Michael's destination wedding in Cancun. They golfed. They had a blast by the pool. And then they had a wedding at Azul Sensatori, that was absolutely striking in its simplicity! Just wait until you see how stunning the results can be when decor takes a back seat to natural scenery.
Kindal says:
I wanted the backdrop and natural beauty to be the wow factor. I went neutral in all things from bridesmaid dresses to flowers and table cloths. The only real colors we used were light corals and pinks in our flowers. There tends to be very bright decor for destination weddings, but I wanted the beautiful scenery to be the focus. I felt like our decorations were very muted, but still beautiful.
It definitely wowed me and I know you will love it too!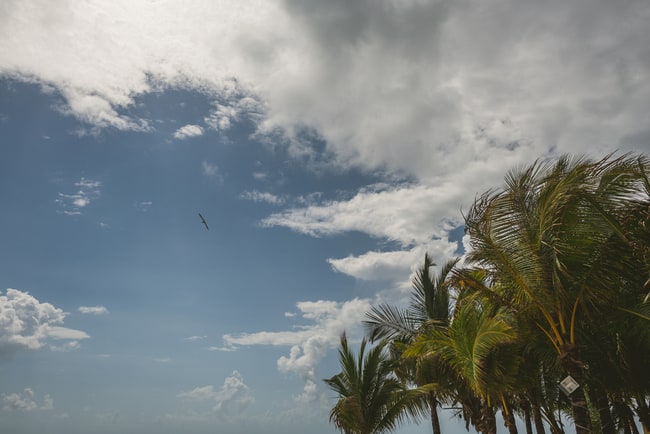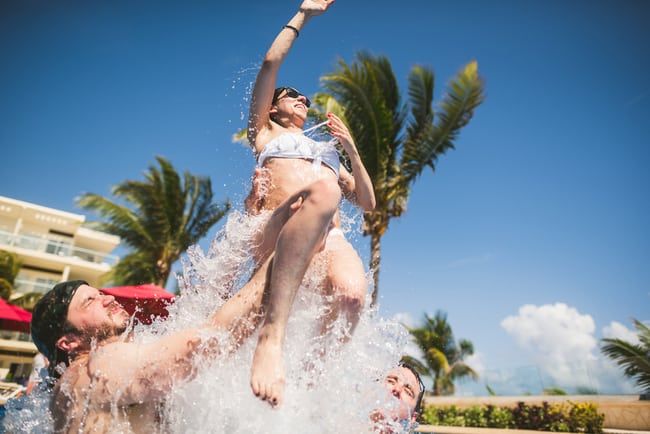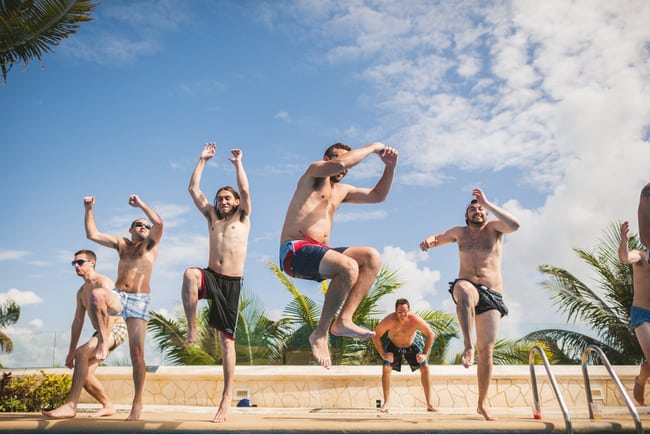 We had a room to ourselves where the bridesmaids and I had a great time getting ready. My husband and his groomsmen went golfing, which calmed his anxiety. Everything went perfectly! After the DJ closed out the reception, 20-25 guests jumped in the pool – including my husband. Everyone then changed and met at another lounge in the resort to continue the party. It was a great end to an amazing night!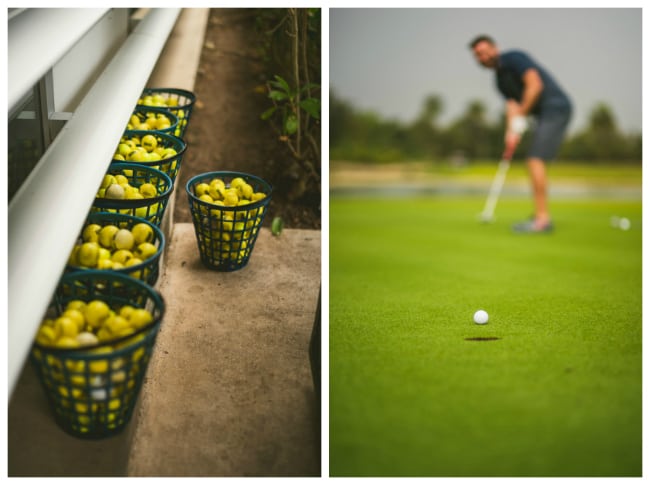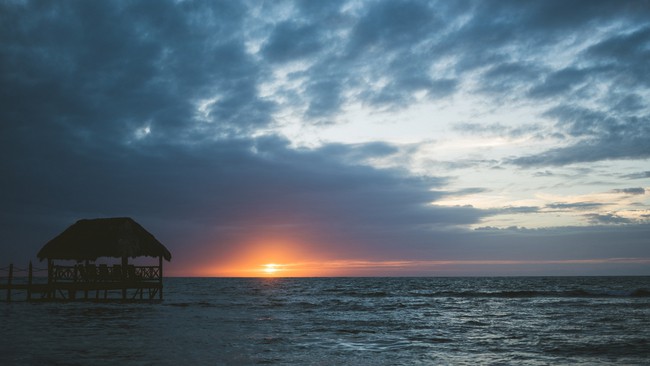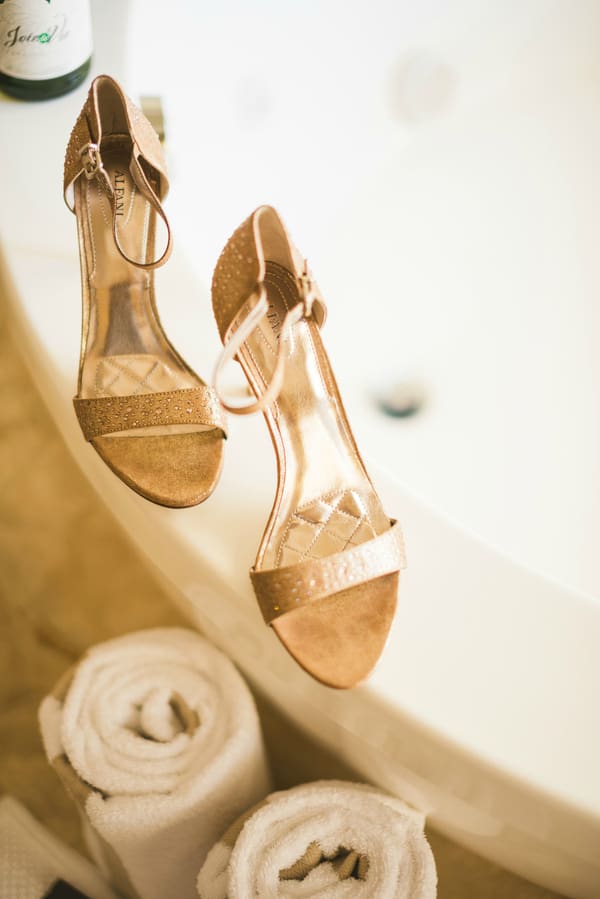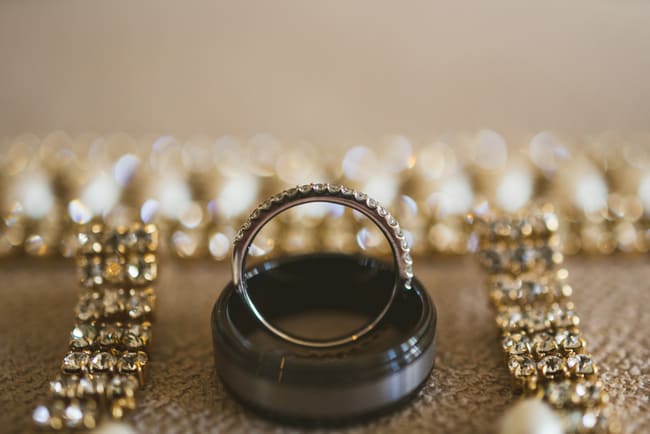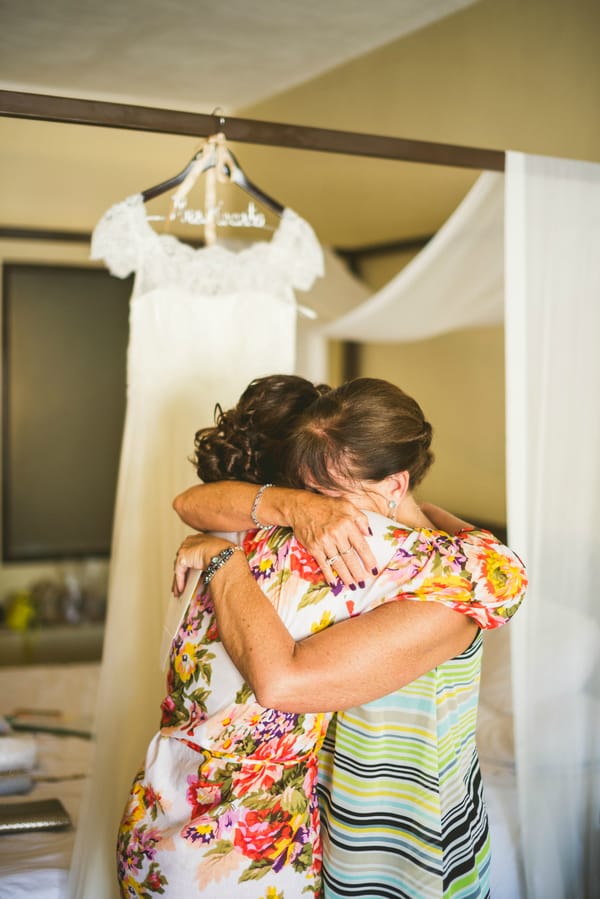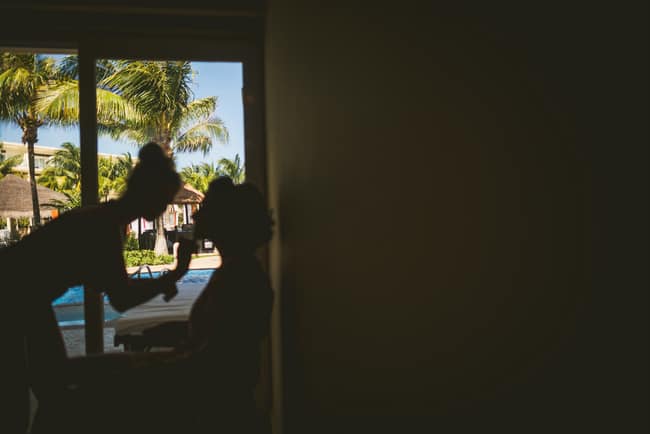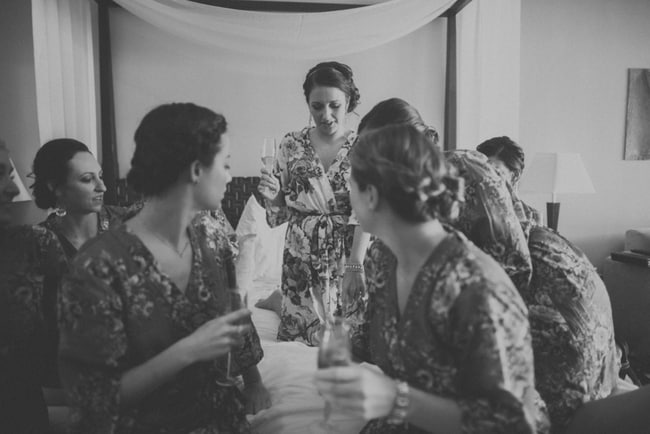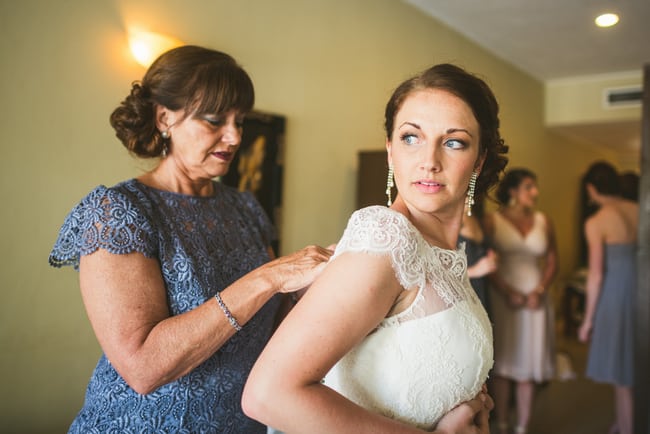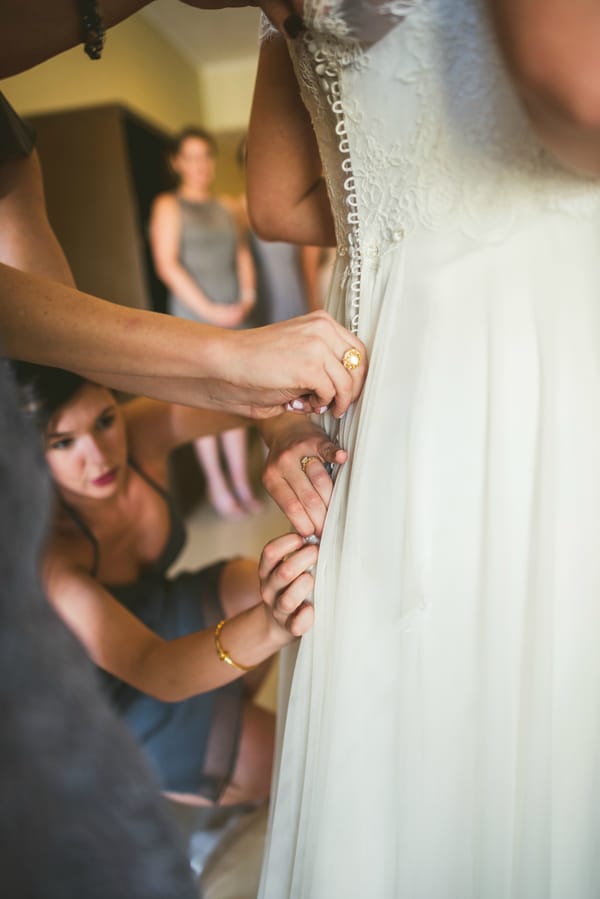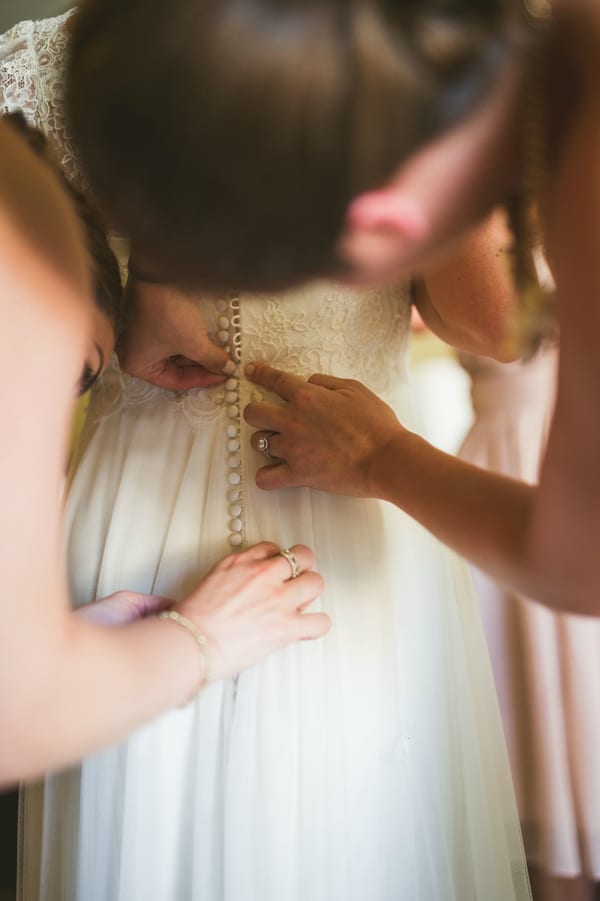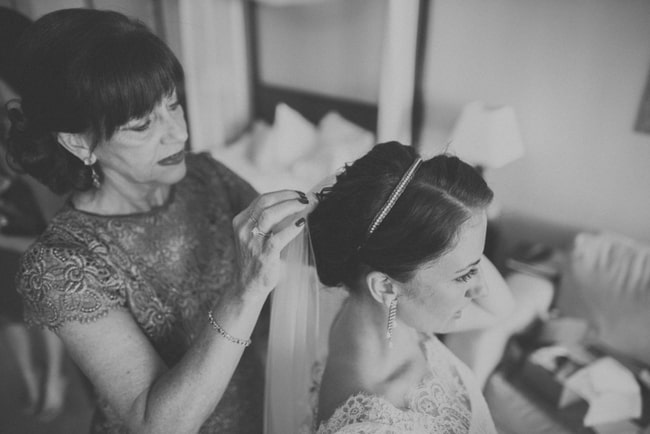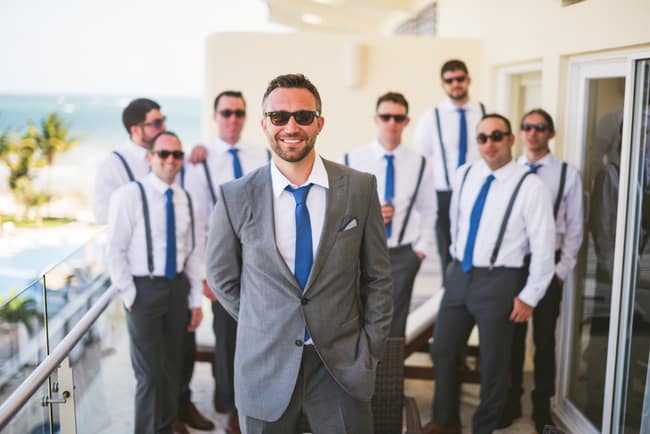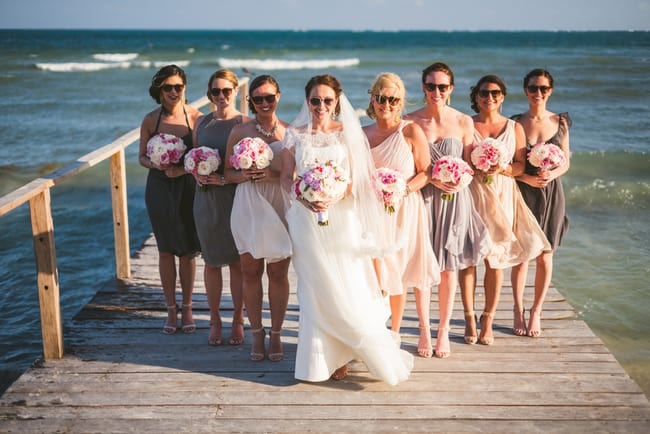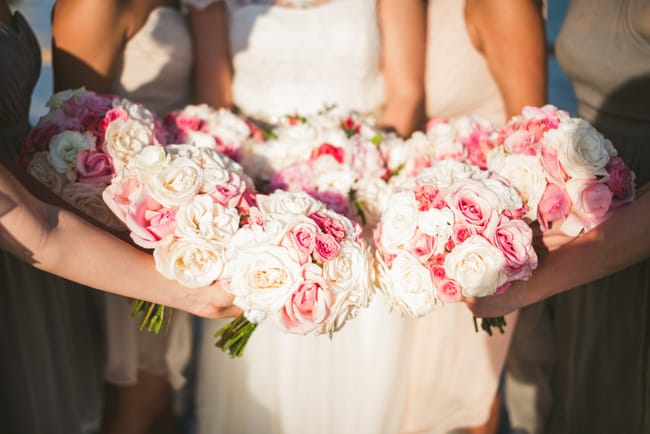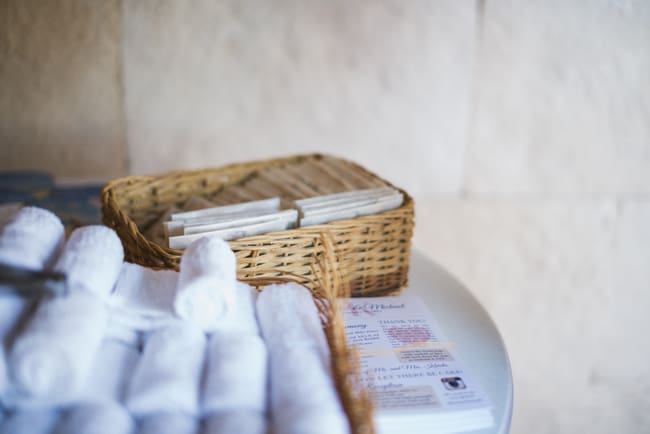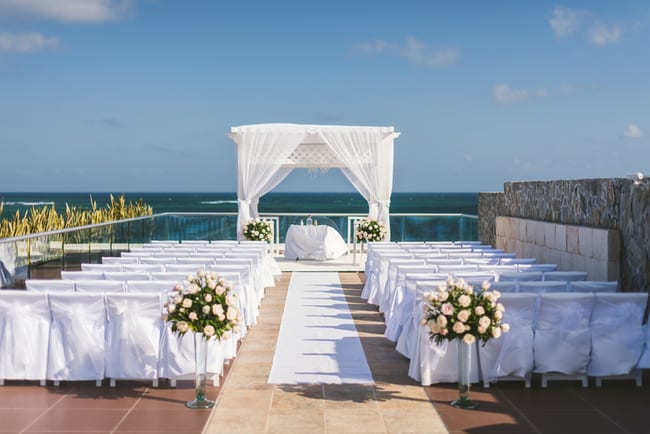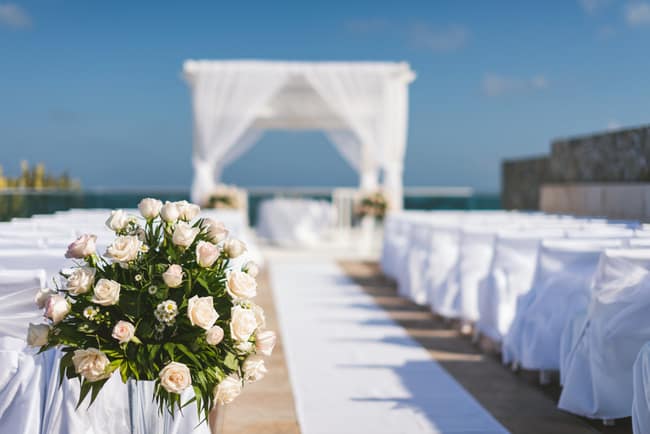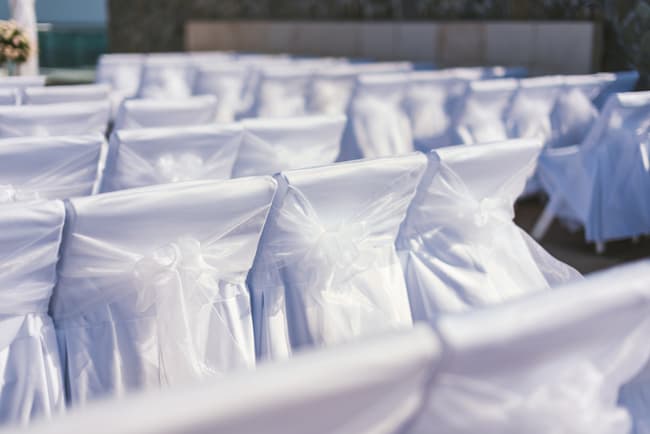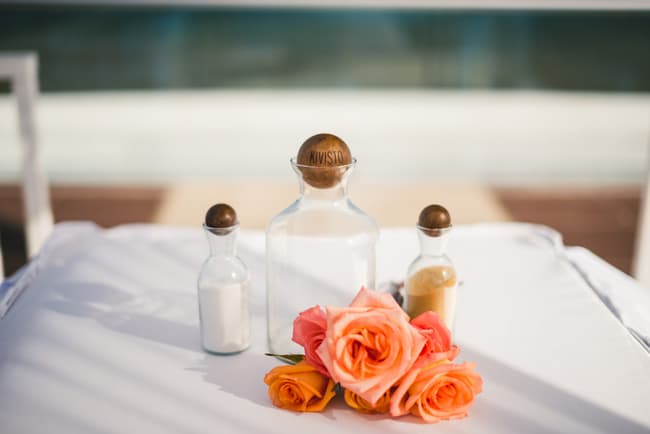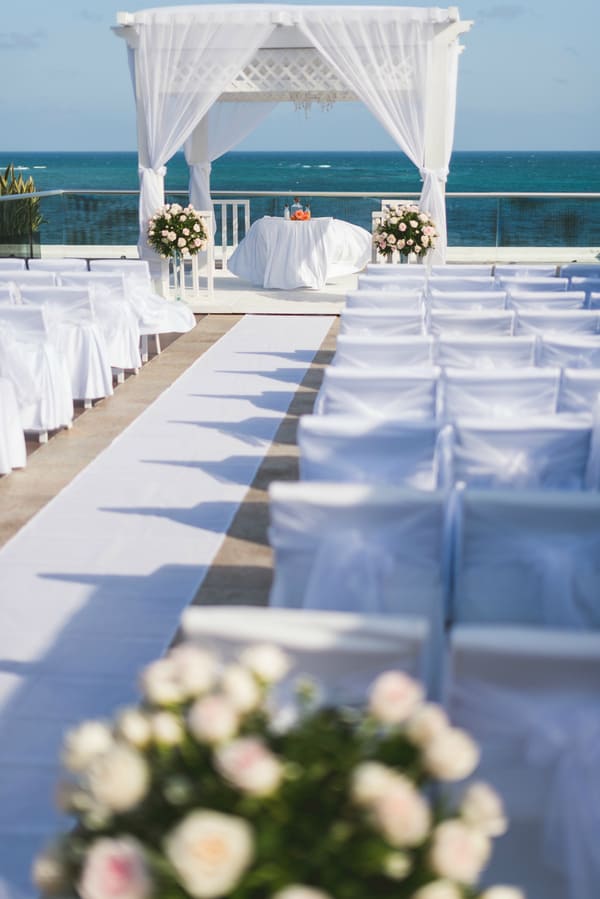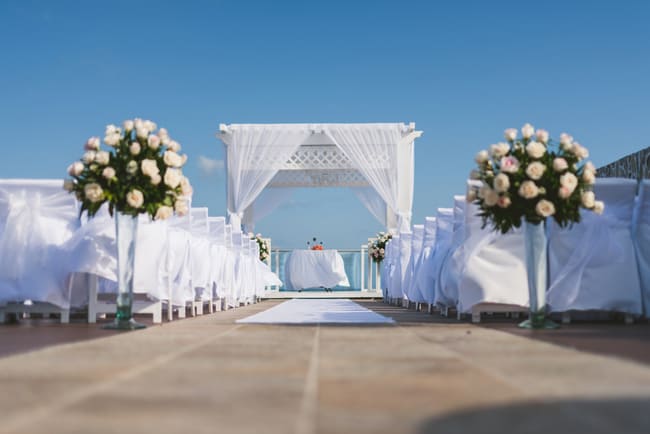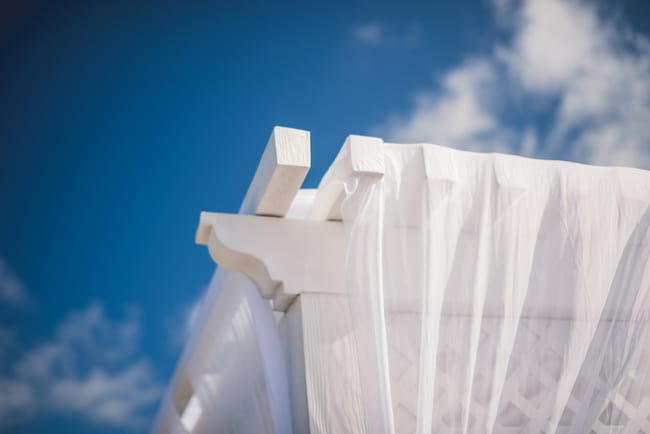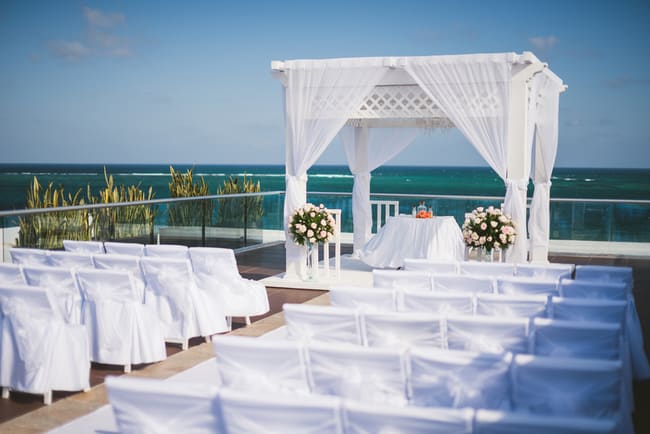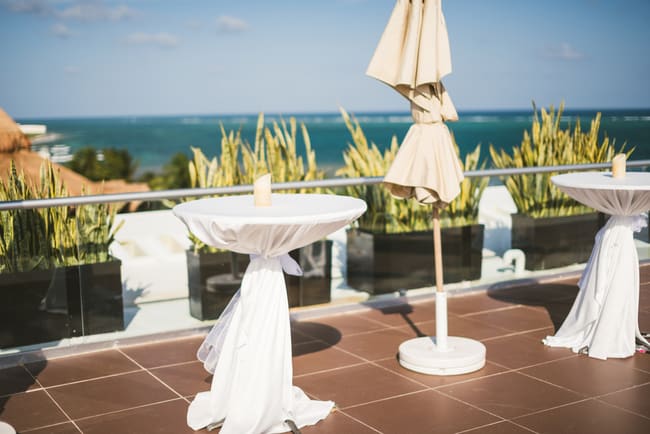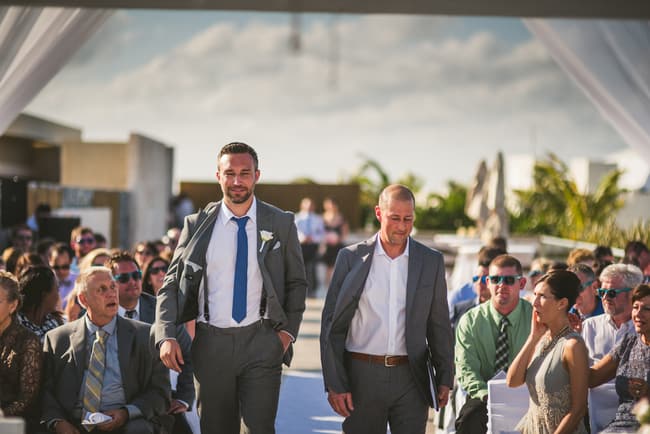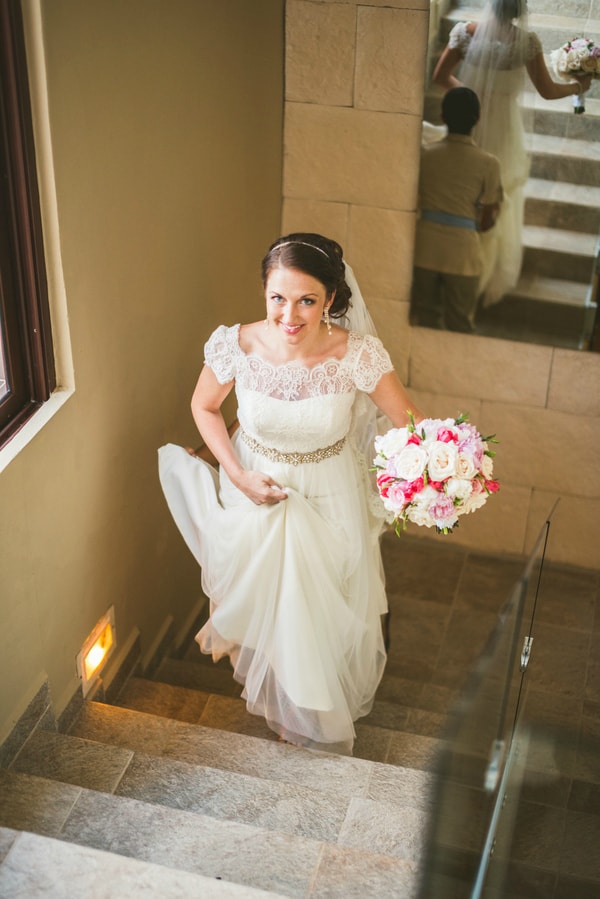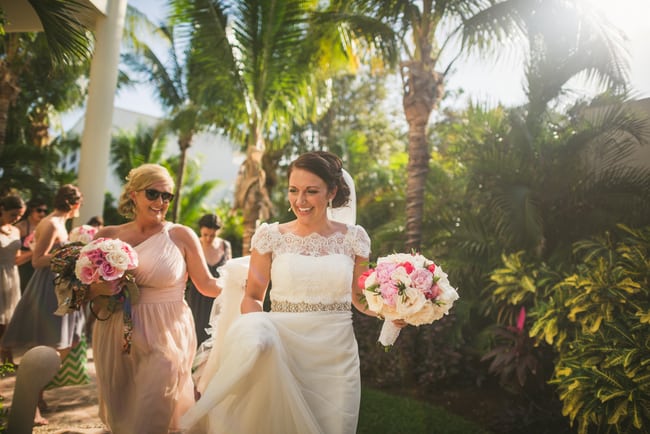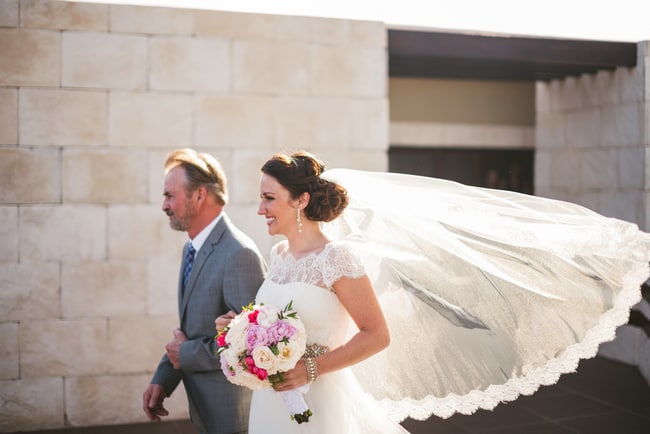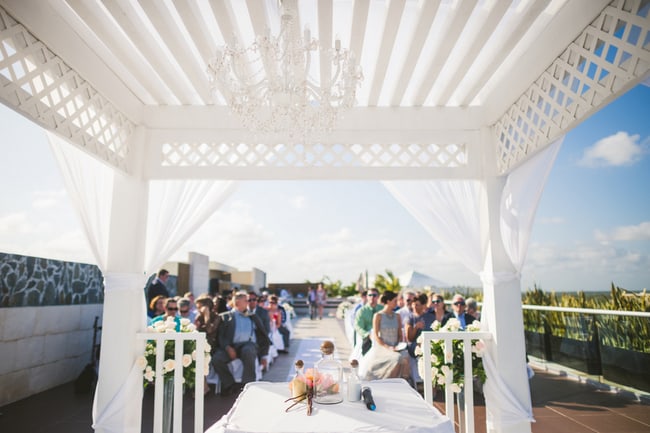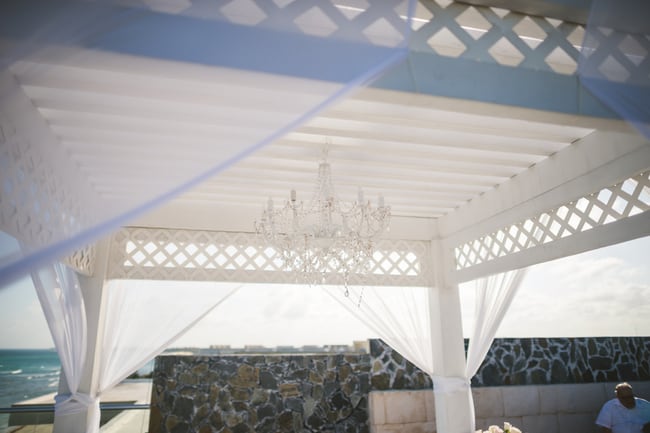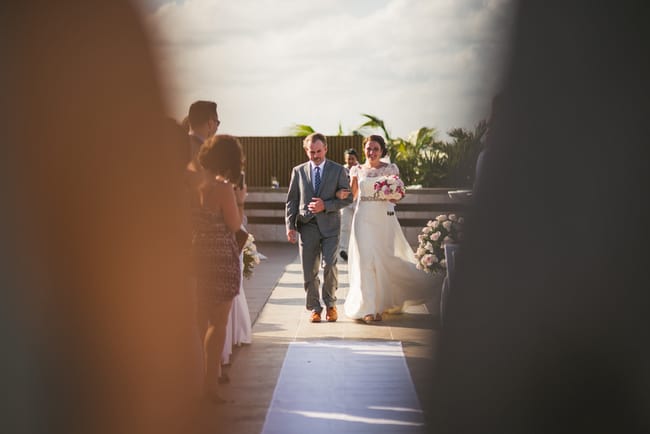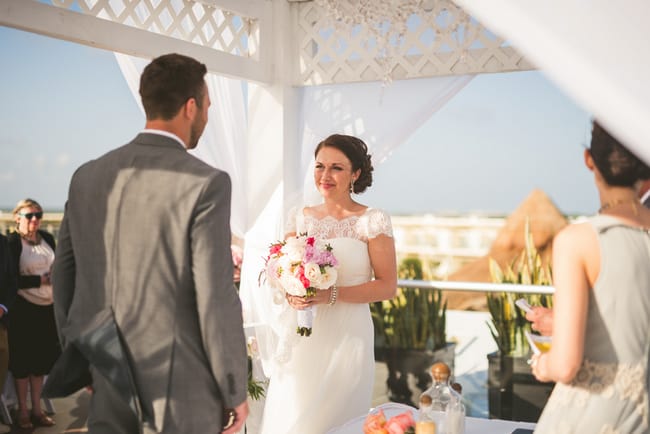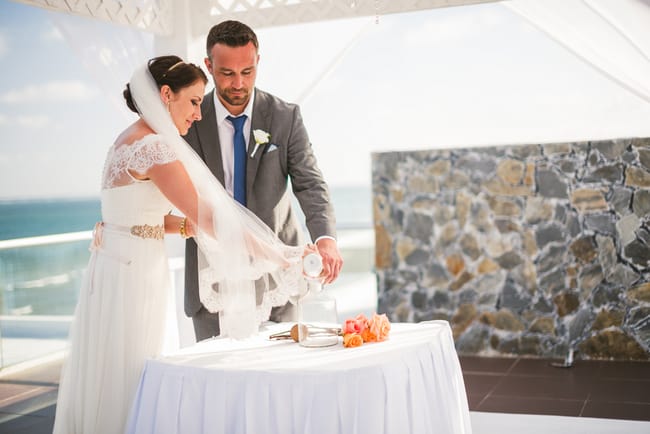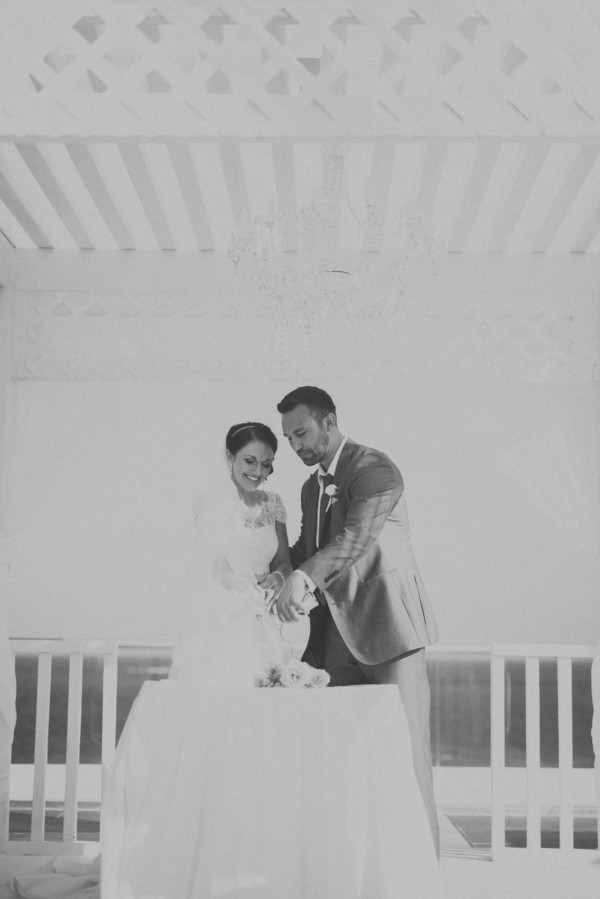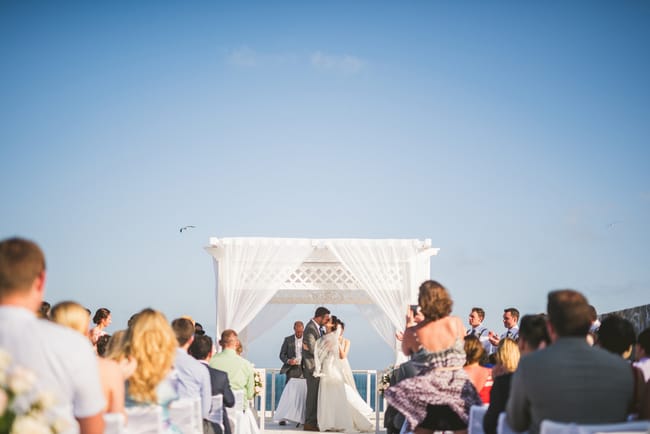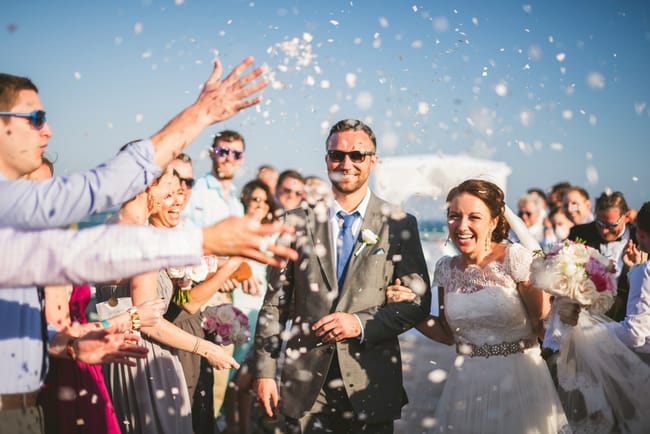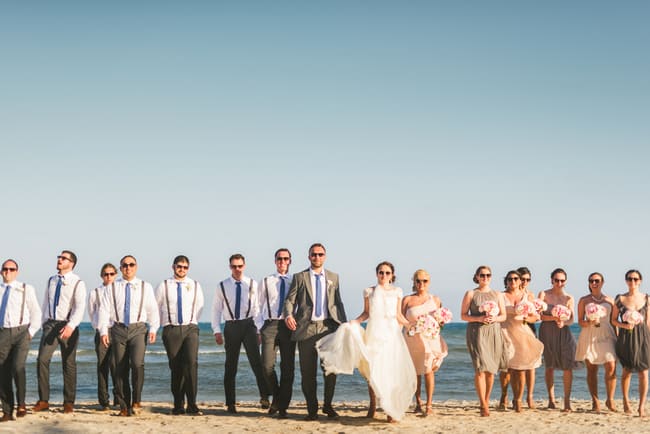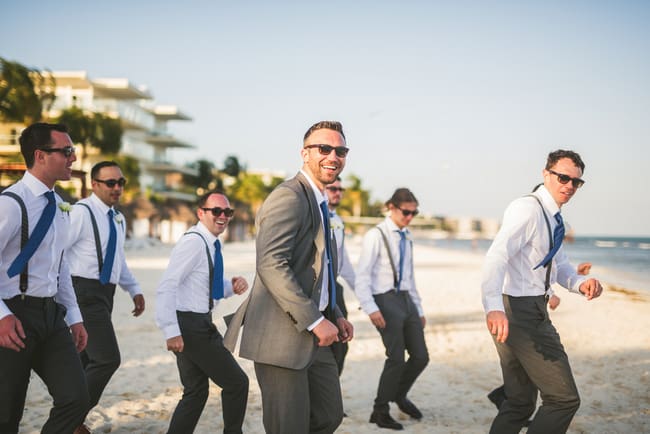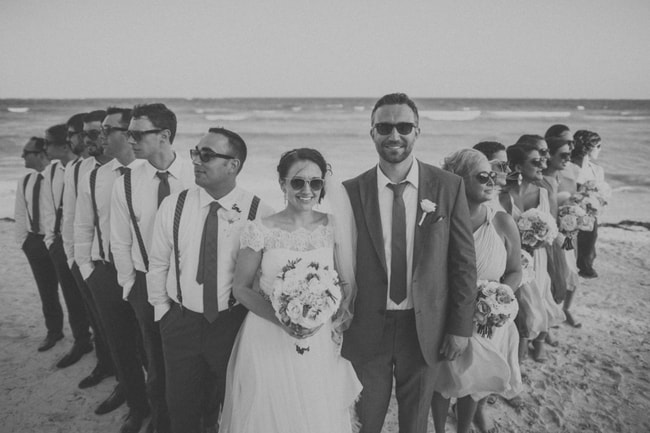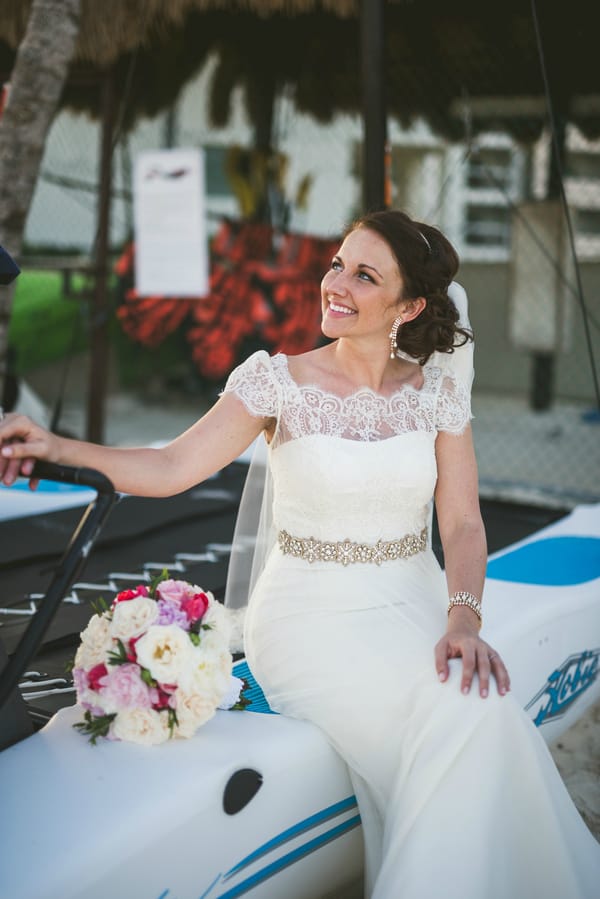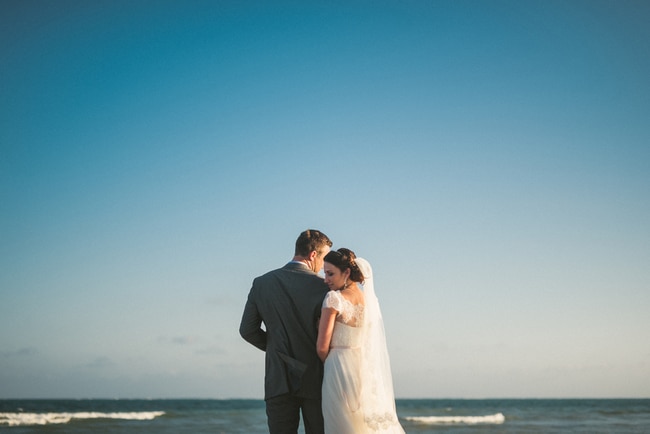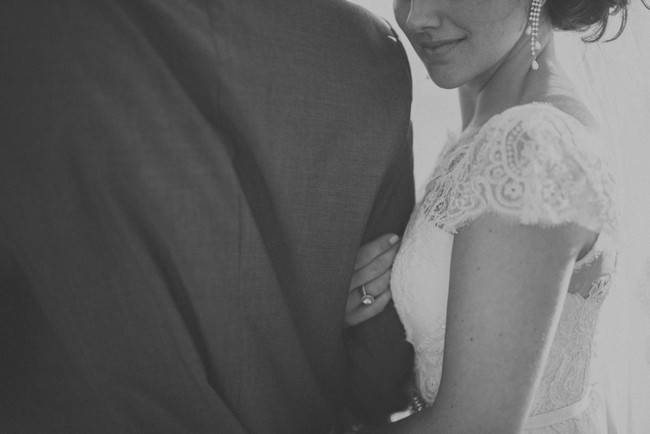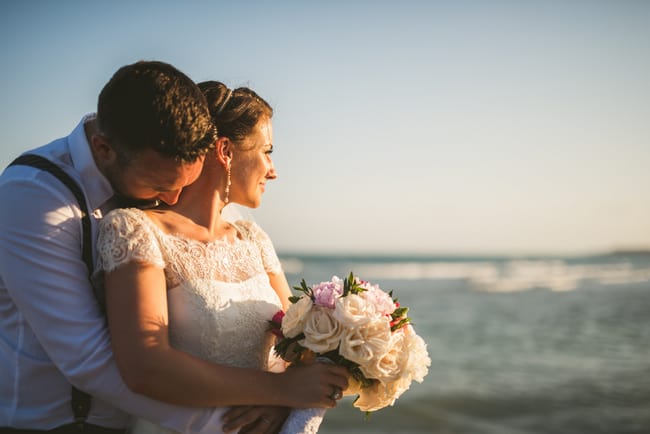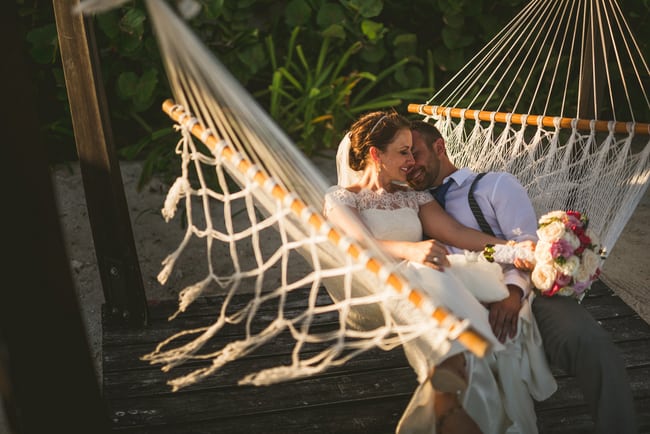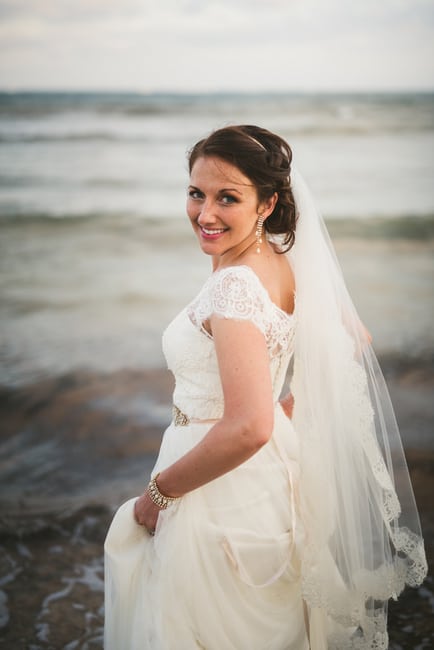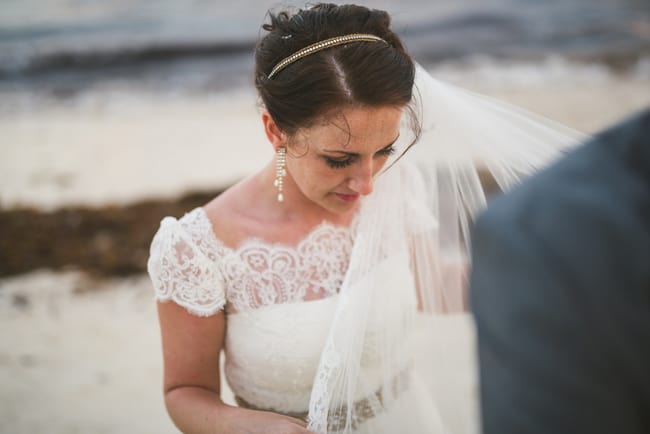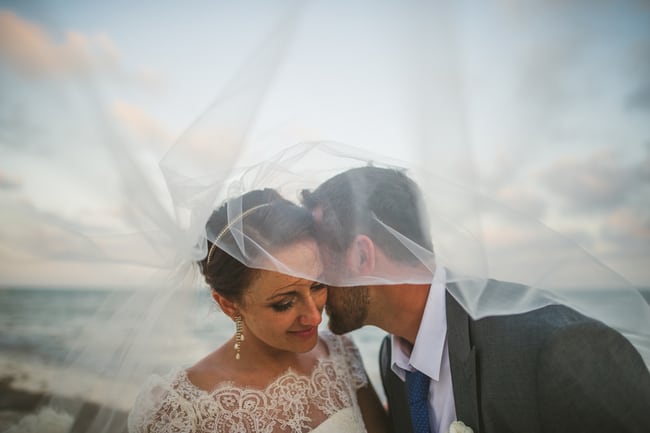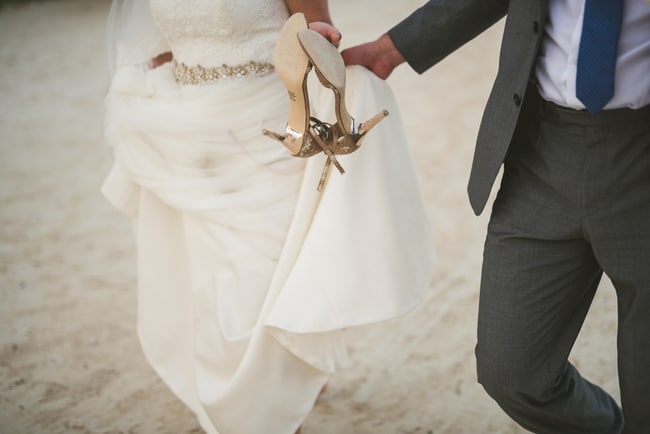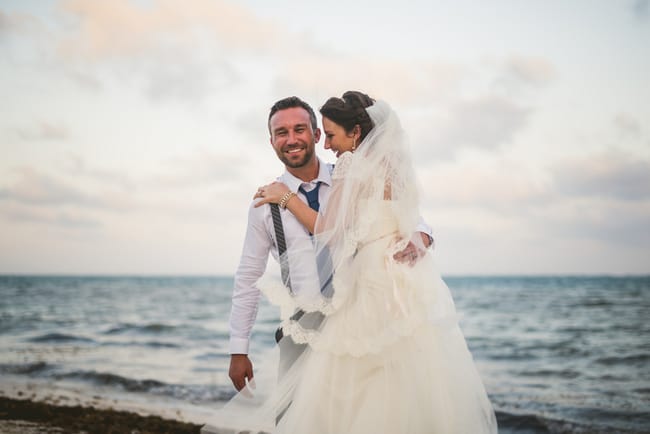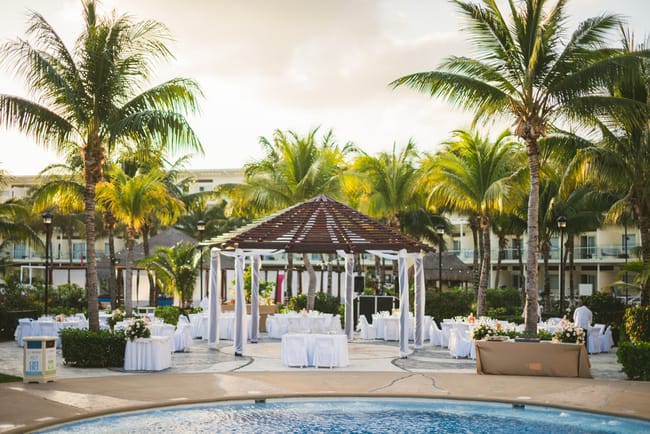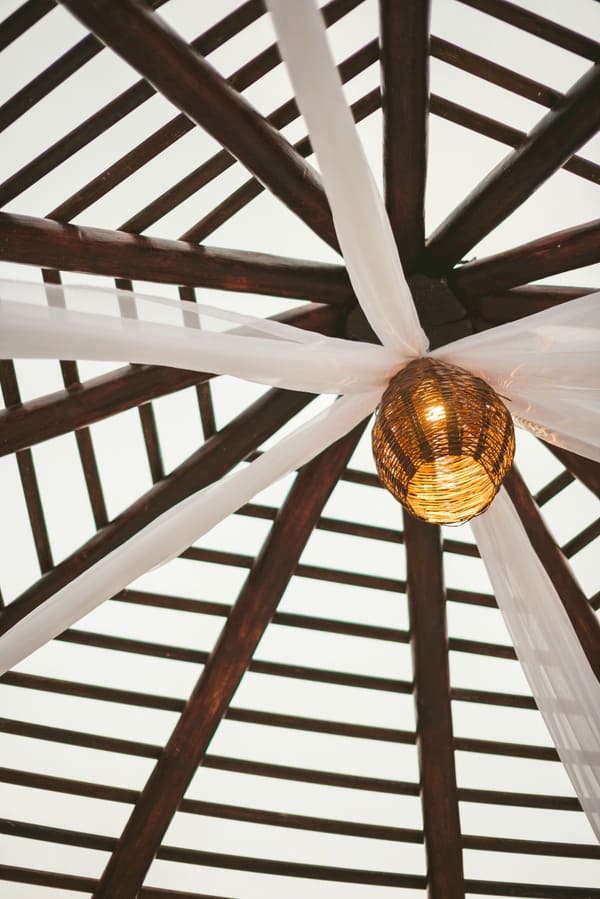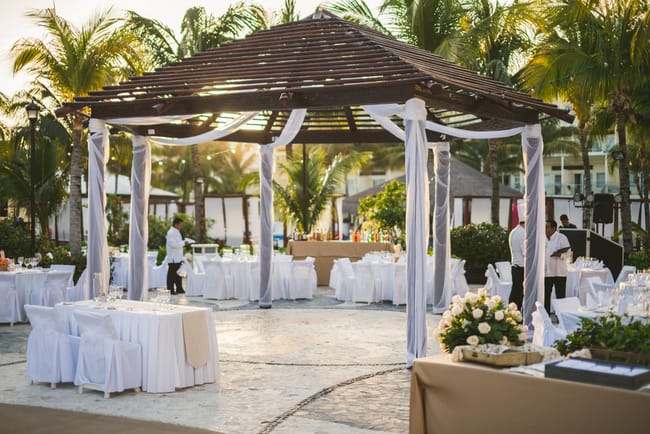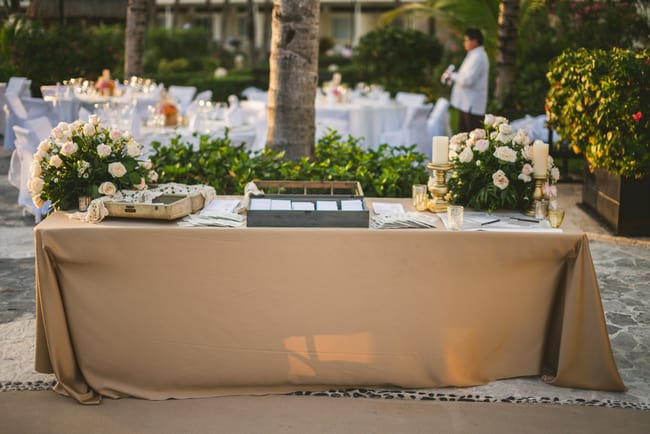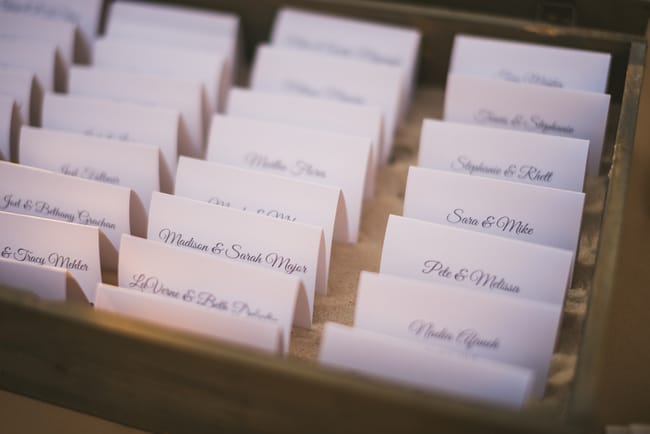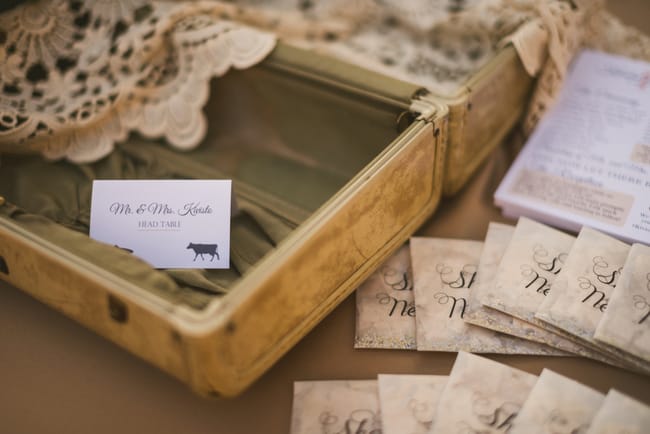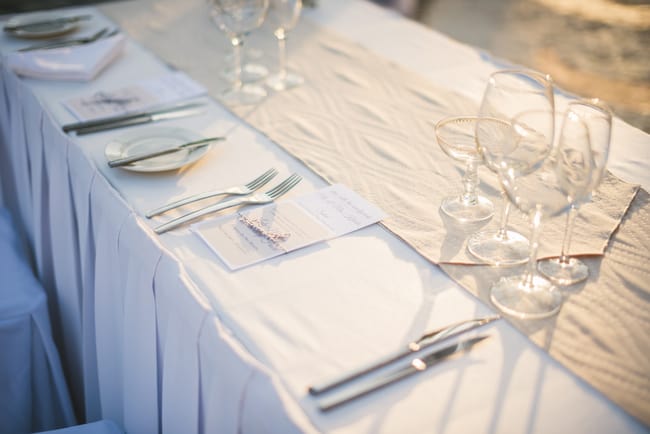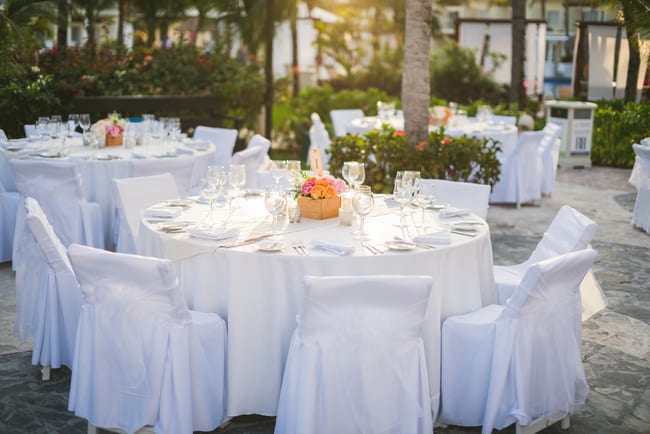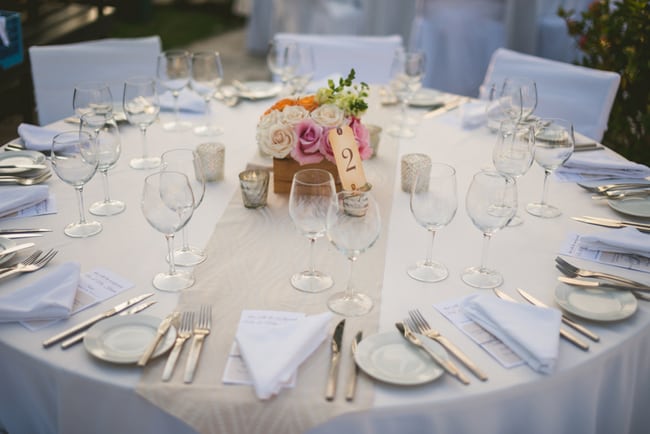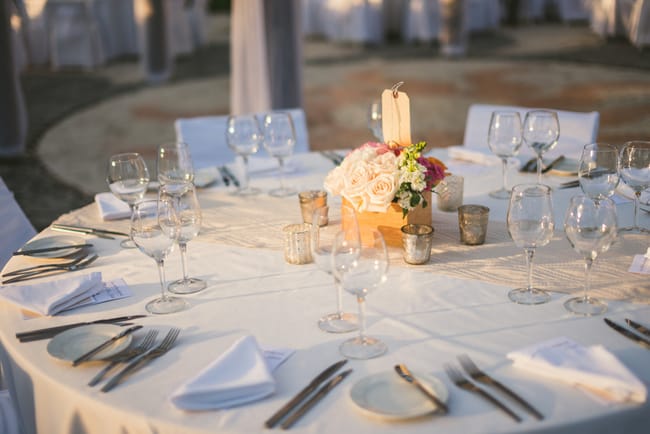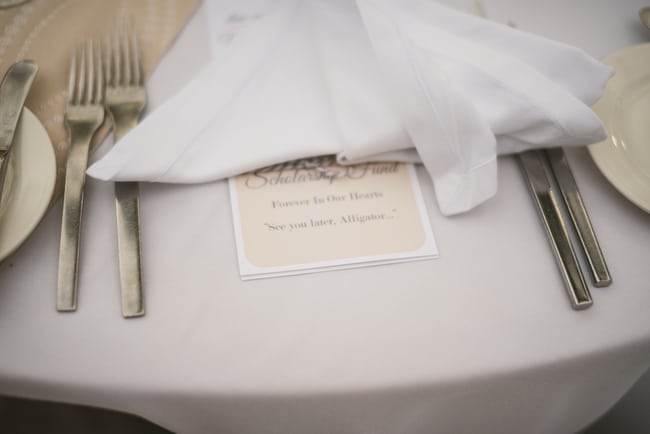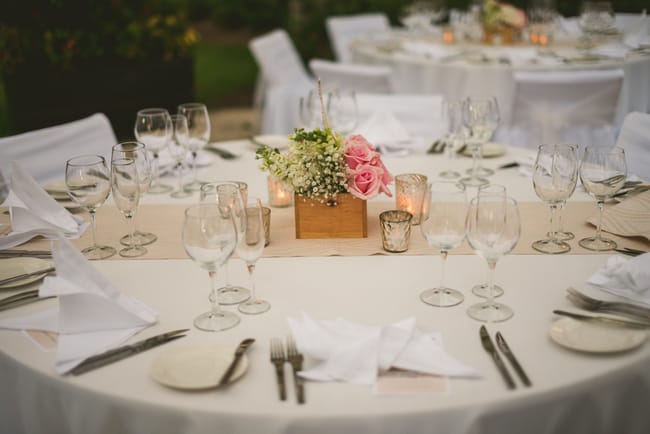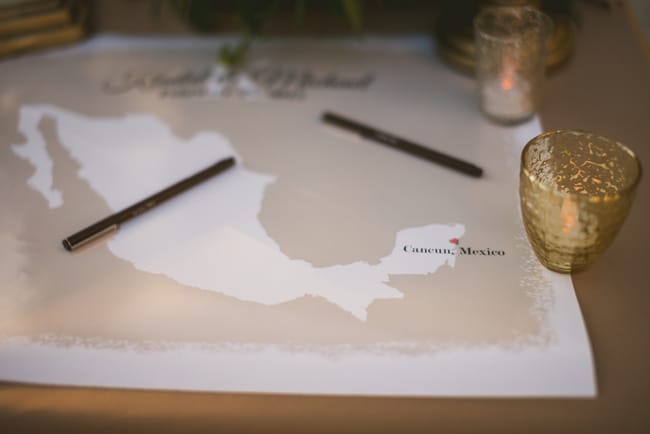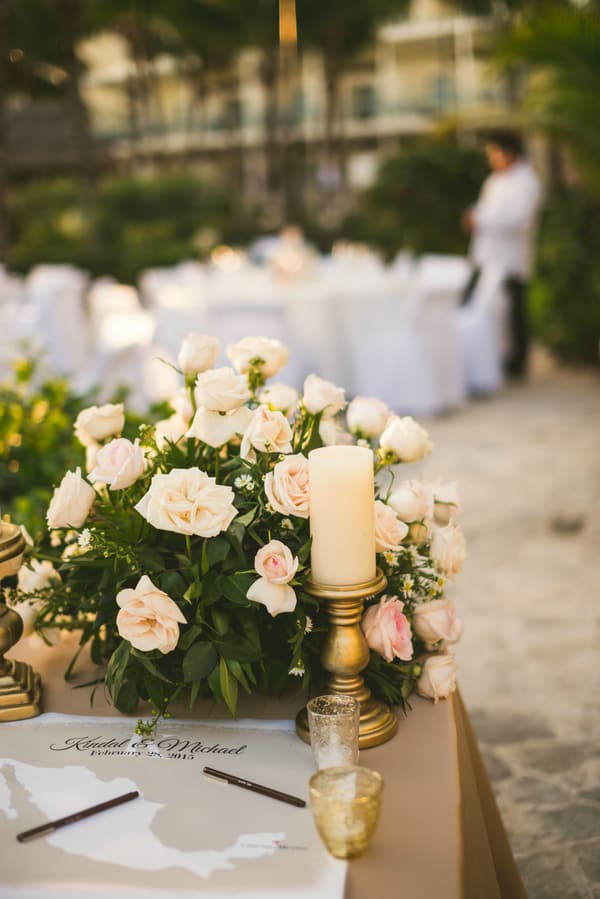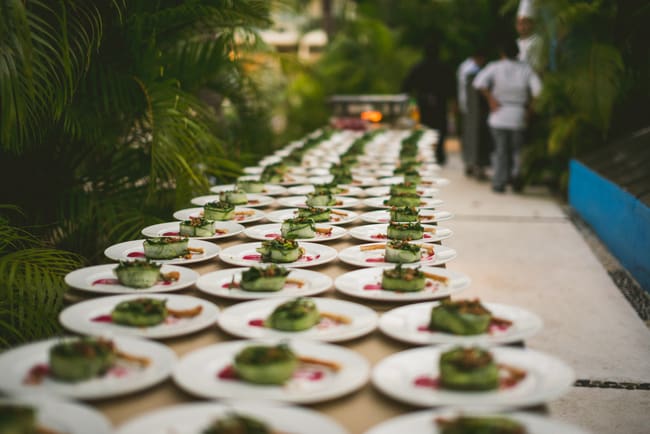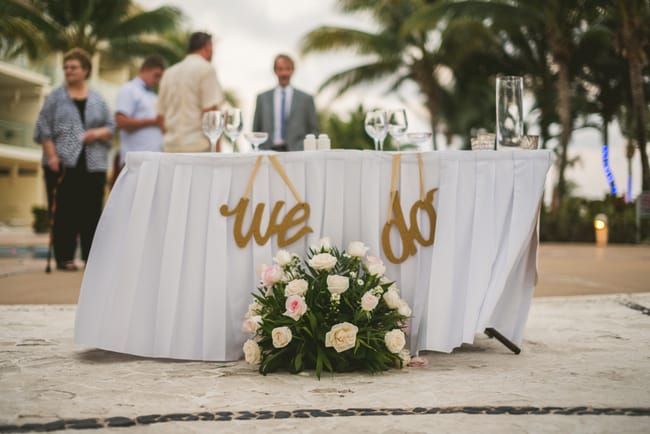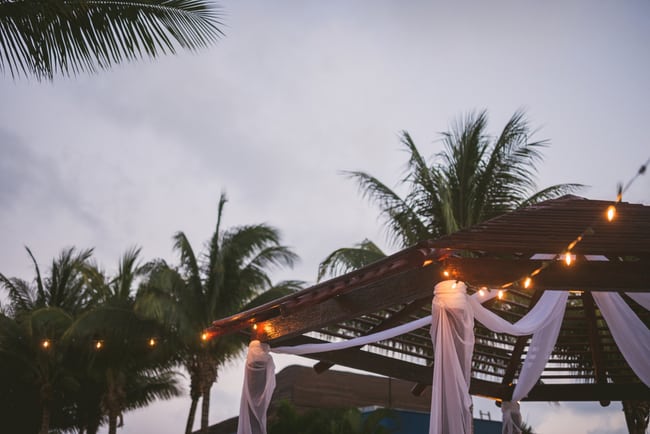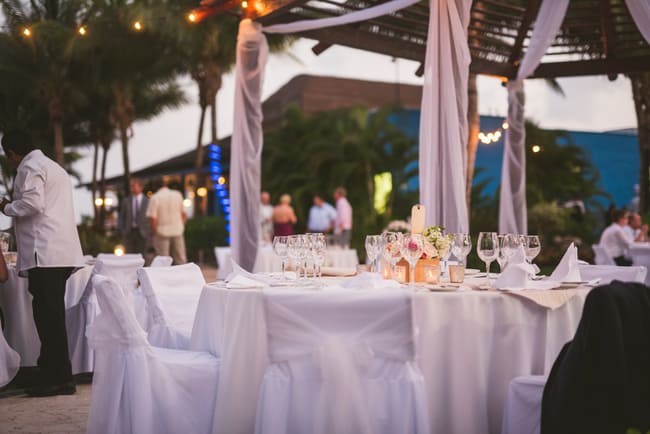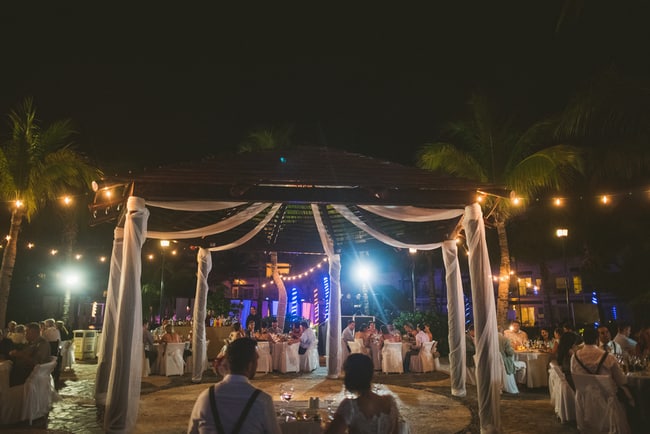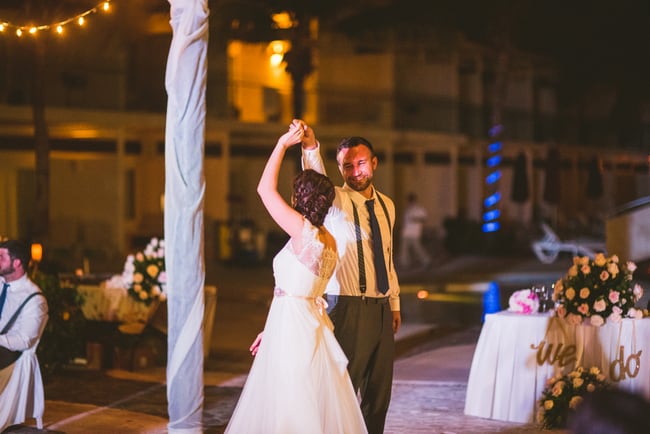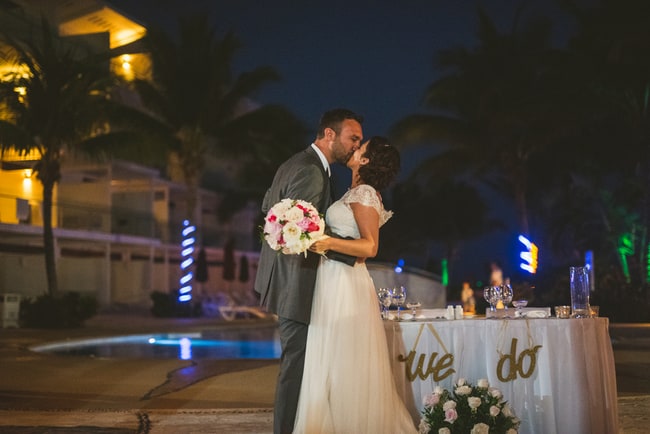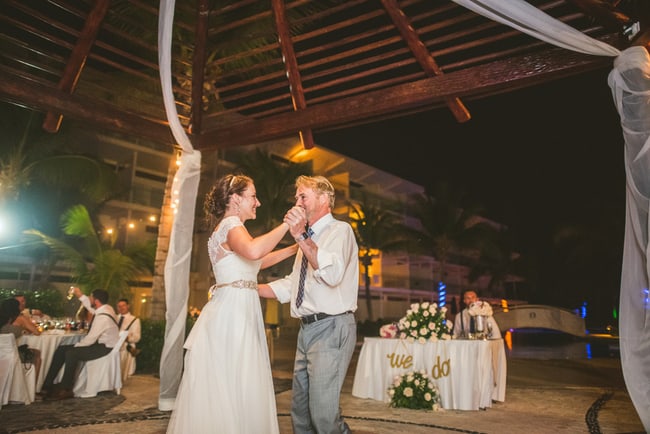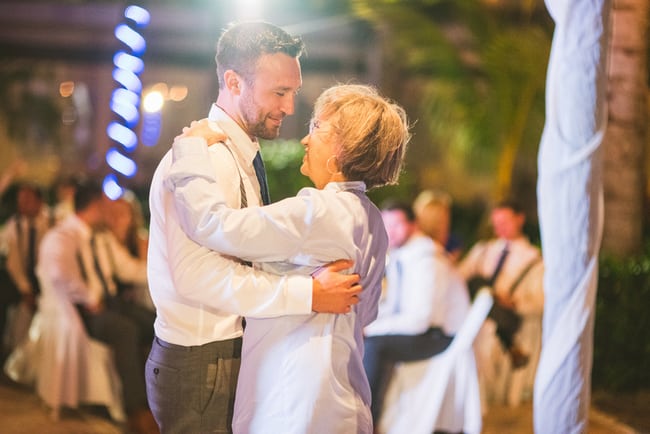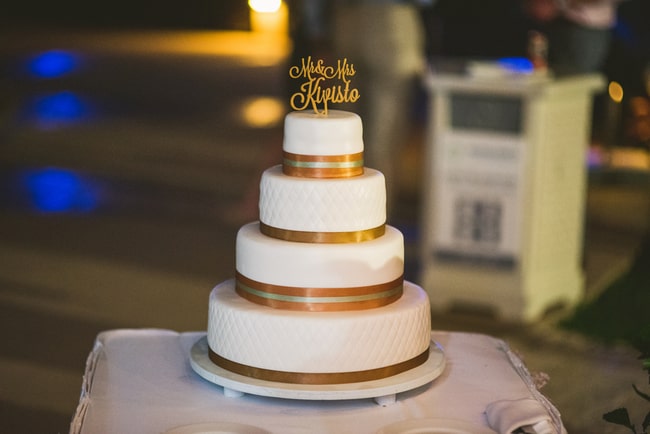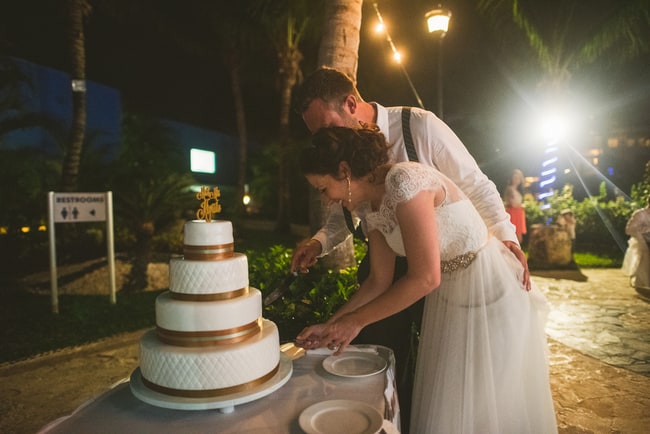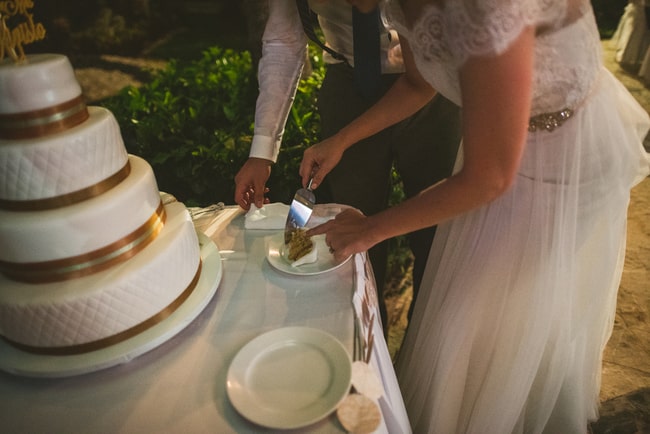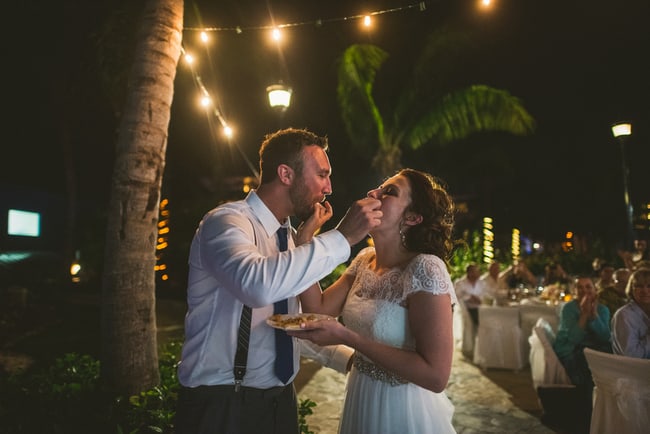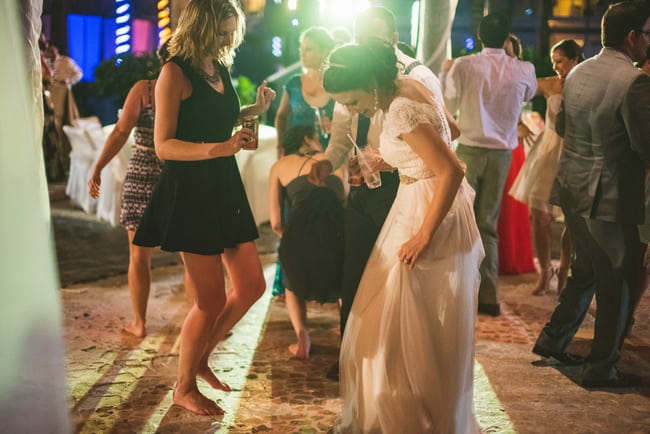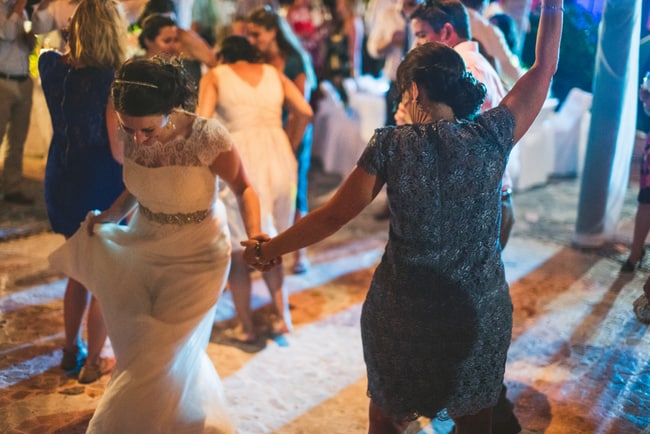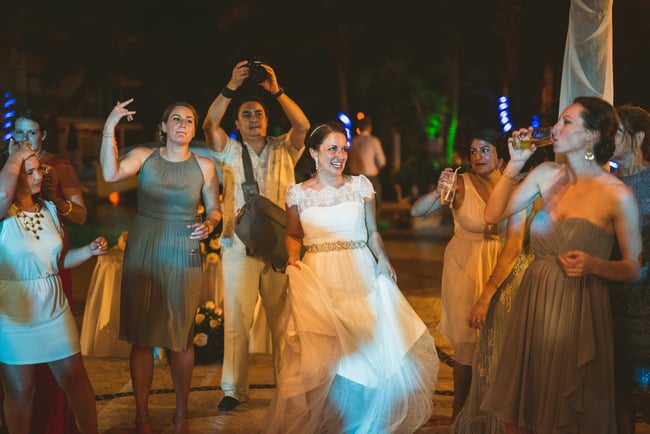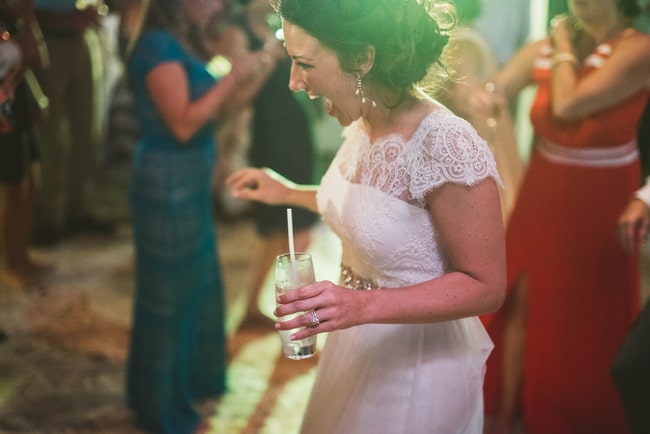 Real Destination Wedding Advice
Why did you choose to have a destination wedding at Azul Sensatori?
My husband and I love to travel. We got engaged on a Friday night in January, and left at 6am on Saturday morning for Punta Cana, Dominican Republic. We're from Chicago and met a wedding party there who were also from the Midwest. They were all so happy to be there and having an amazing time. We knew right away that we wanted to have a destination wedding. Cancun was logistically the easiest destination for our guests. There are many one way flights to Cancun from Chicago, which is very important in February when weather can be bad. It also met the beach/warm weather criteria we were looking for!
What was your favorite part of having a destination wedding?
We were able to spend a lot of time with all of our guests the days before the wedding. This allowed us to use the reception and wedding to really take it all in and have a great time. I've been to many weddings where the bride and groom spent the majority of the reception greeting their guests from table to table. We felt like we were able to spend quality time with everyone and really spend the reception enjoying our friends and family!
What would be your advice to brides planning a destination wedding?
Resorts have multiple weddings per week all year long. I think it's important to remember that you're likely working with a very "well oiled machine". Brides tend to get anxious and want answers quickly very far in advance. I'm also guilty of this! It's important to remember that the resort knows what they're doing. The bride needs to trust their wedding coordinators.
Vendors
Photographer: Peter Gubernat
Venue: Azul Sensatori by Karisma
Wedding Dress: Marie Gabriel Couture
Bridesmaid Dresses: Donna Morgan, Bill Levkoff, Joanna August
Wedding Party Gifts: Ray-Bans
Flowers: Vanessa Jaimes Floral Design
Groom/Groomsmen Attire: Nordstrom
Table Accessories/Votives and Wedding Dress Accessories: BHLDN
Jewelry: Kate Spade
Programs/Menus/Guestbook/Invitations: Second City Stationery