What happens when you take a gorgeous couple and 35 of their closest family & friends on a 5-day celebration that starts with a fun catamaran tour, and ends with an emotional wedding in a spectacular venue?
You get the absolute perfection, that was Tina & Jason's destination wedding in Costa Rica.
I love everything about this wedding, starting with the venue, Punto de Vista – a luxury villa located in Manuel Antonio. It is already breathtaking in its own right, but the way it was decorated for this wedding left me in awe. And let's talk about the bride's dress for a minute. I'm obsessed. To be fair, she is so stunning that she would look good in a potato sack! But this dress? Holy wow!
The multi-day celebration was captured by the world-class photographers of Two Mann Studios. The colors. The raw emotion. The scenery. The fun moments. These are honestly some of the most gorgeous wedding photos I've ever seen. The bride is here to tell us about her inspiration and some really special moments. Enjoy!
"We chose Manuel Antonio in Costa Rica because it's absolutely stunning and we wanted our guests to have an exciting adventure. None of us had been to Costa Rica before, so we were all in for a surprise! We had a smaller wedding party of only 35 guests, some of which I have known for over 30 years."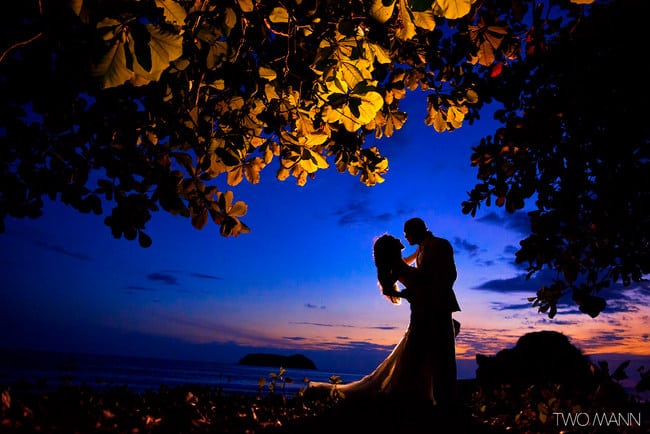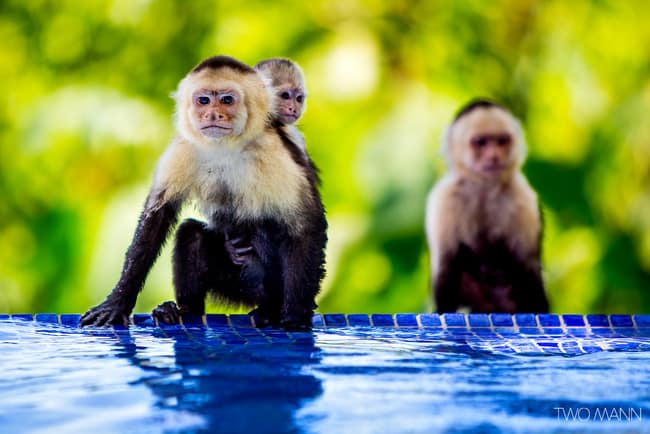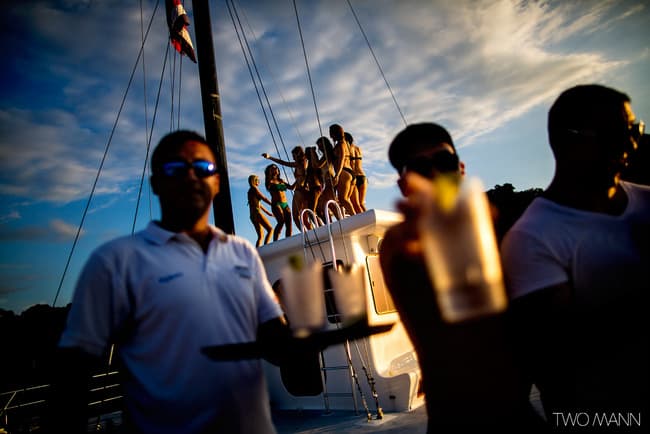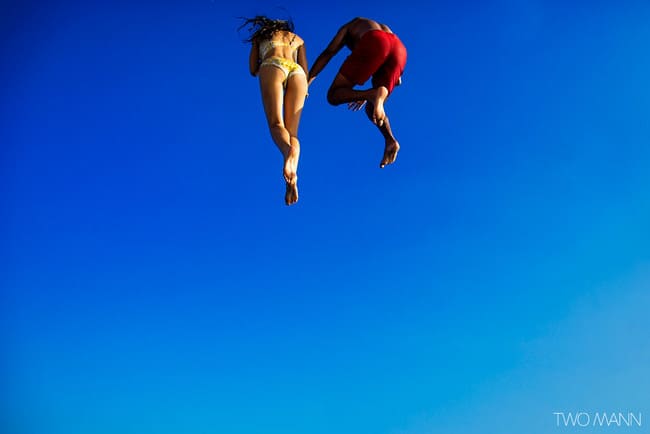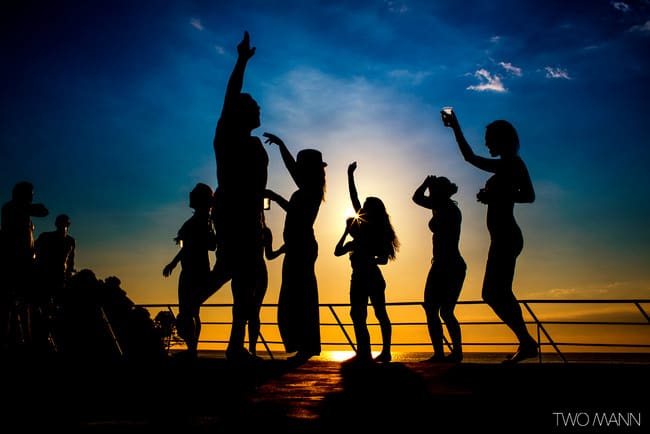 I asked Tina about her source of inspiration and she said:
"We stayed at Punta De Vista and our reception was amongst the trees. I loved the idea of an enchanted forest so I was inspired by that, as well as the added touch of glamor – so a glamorous enchanted forest!"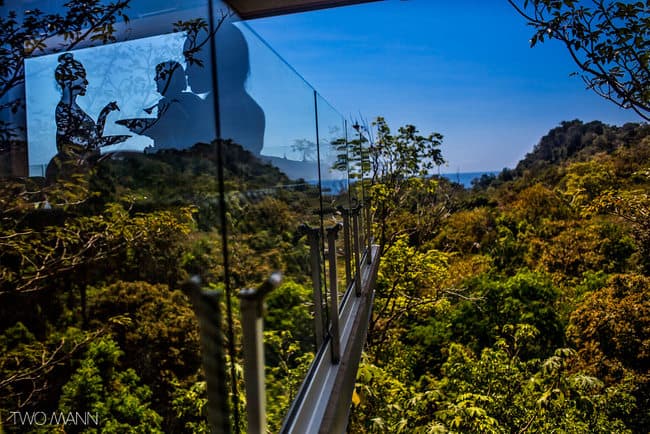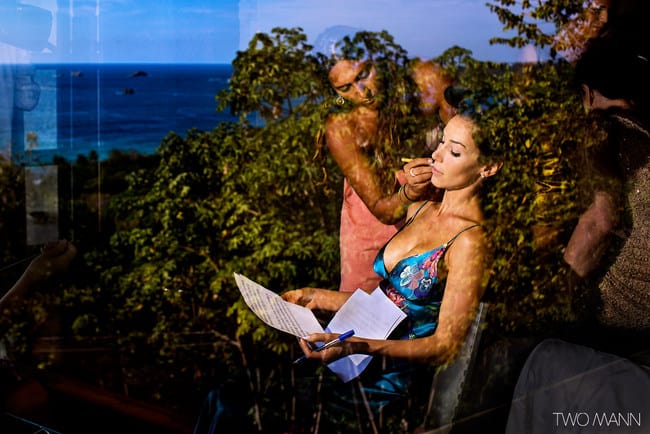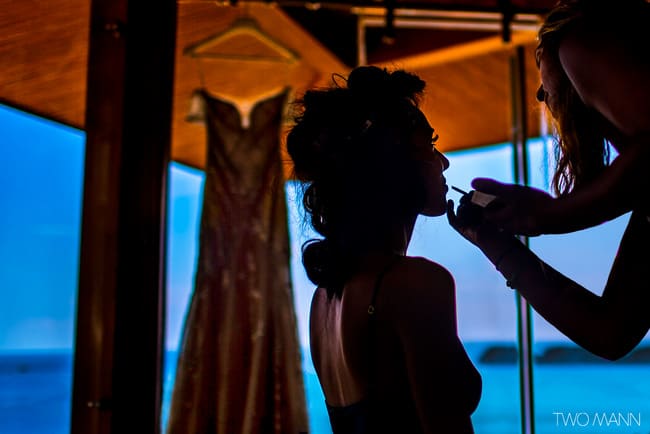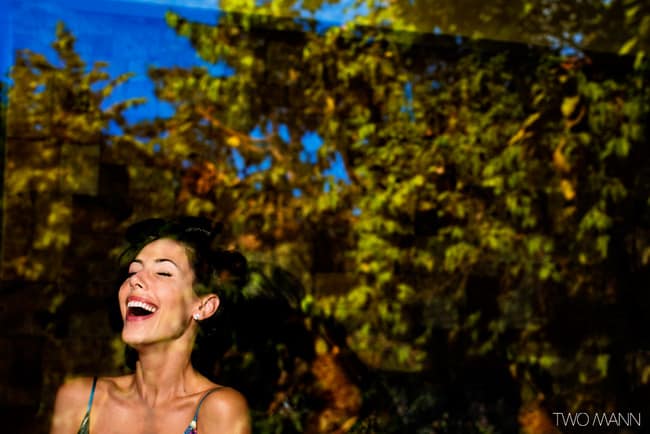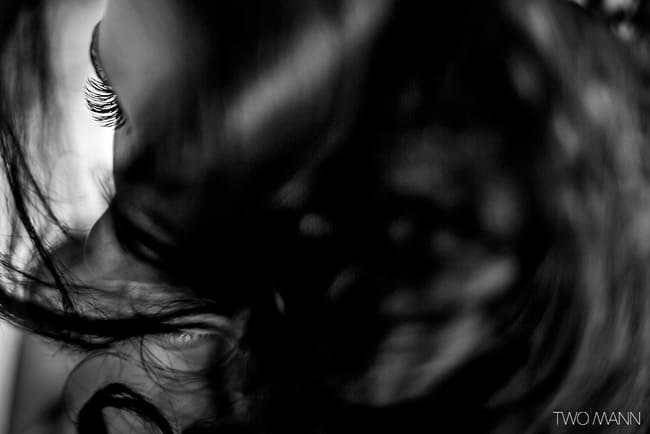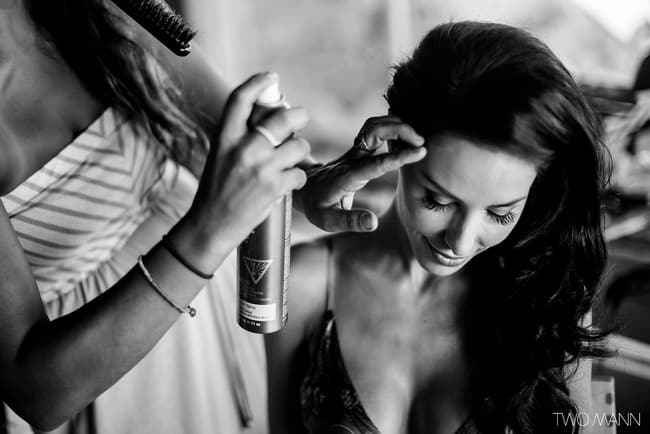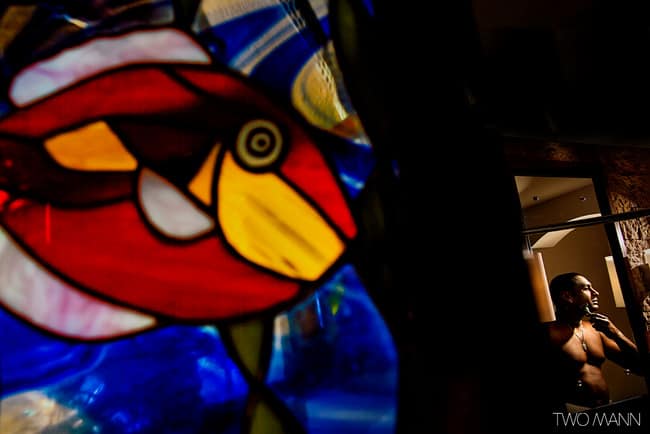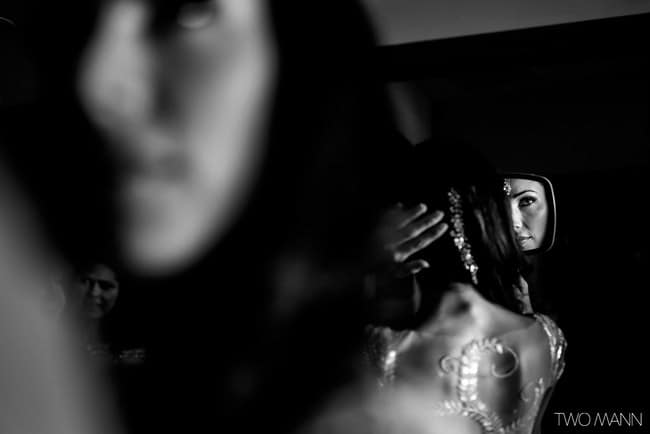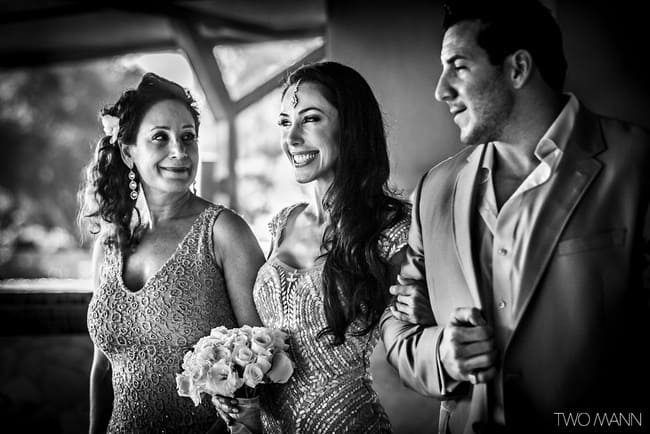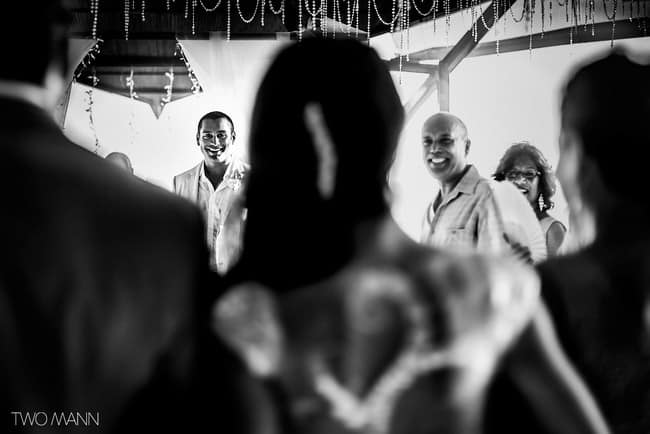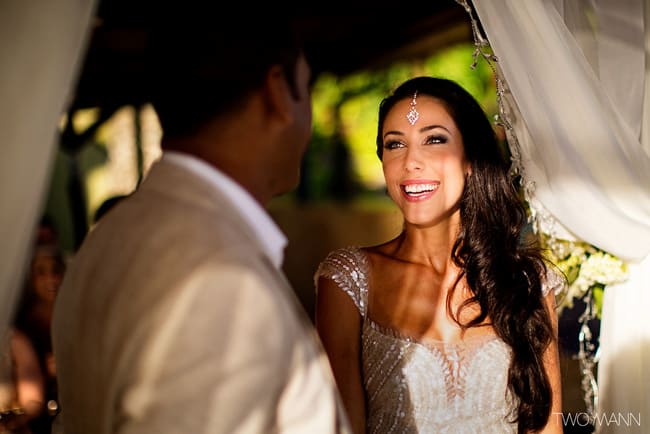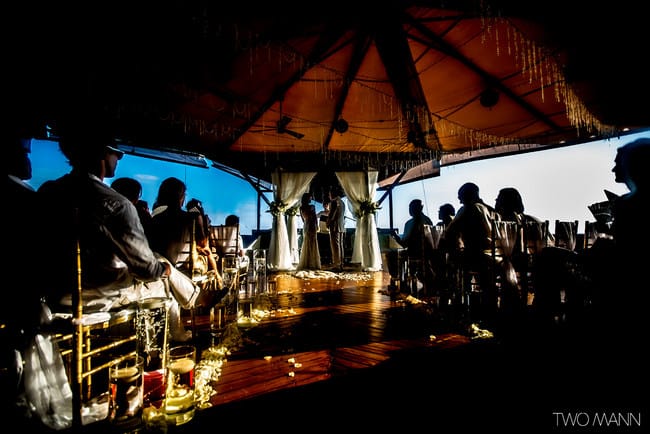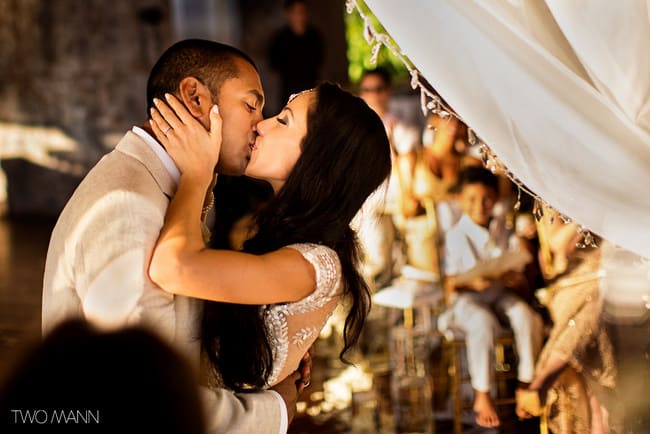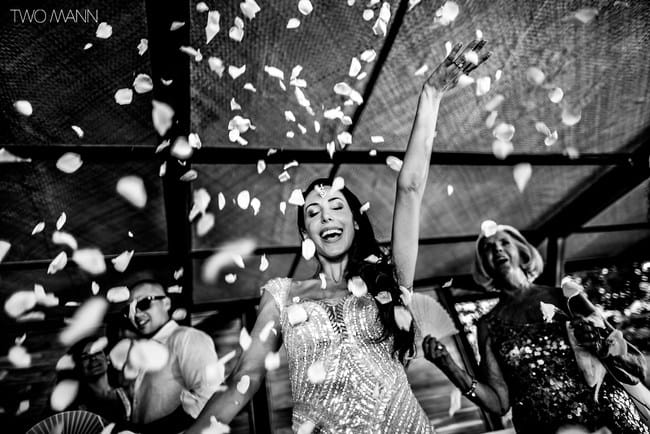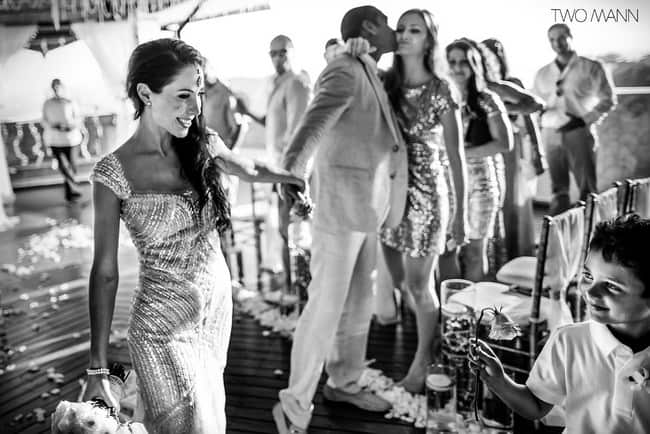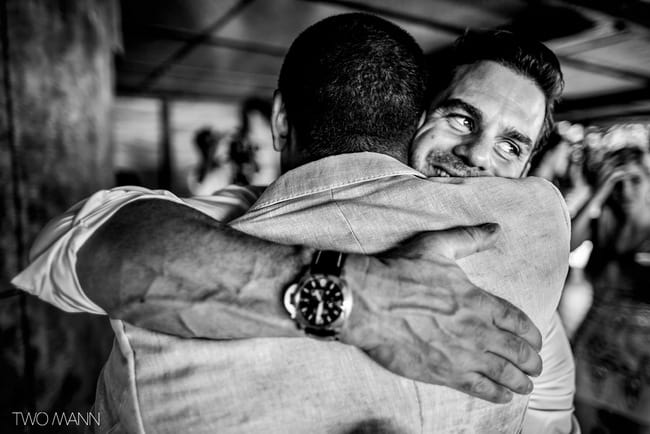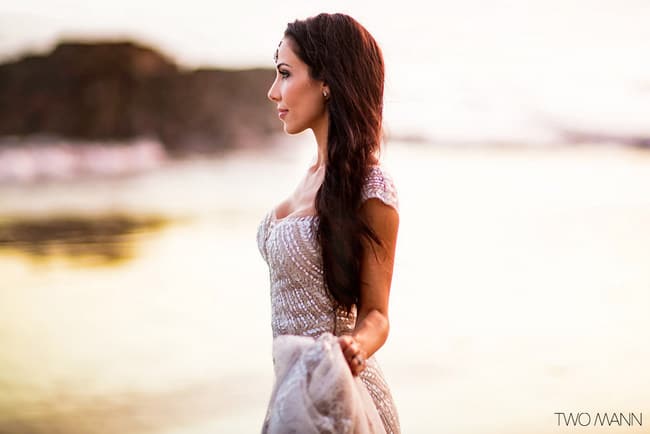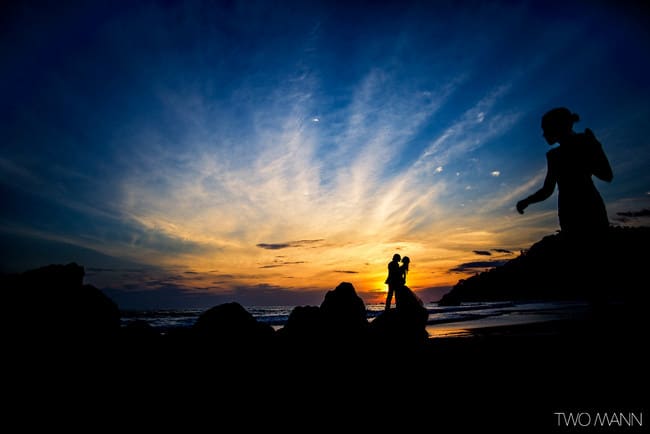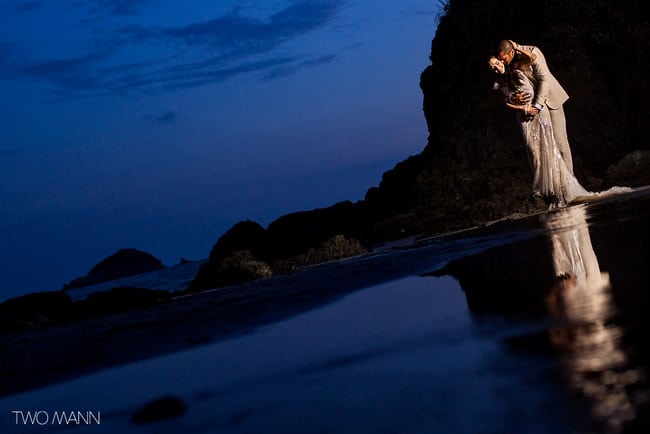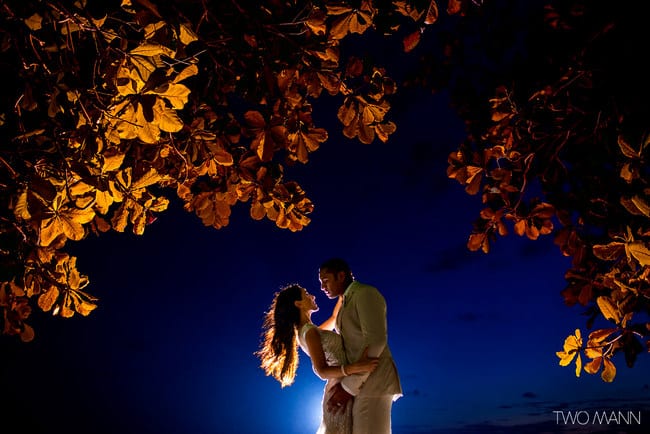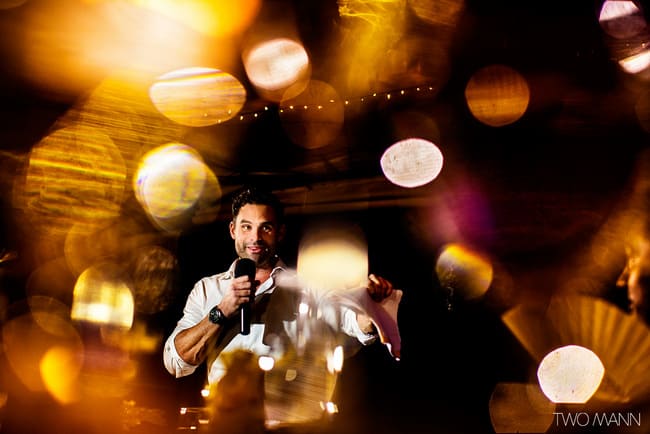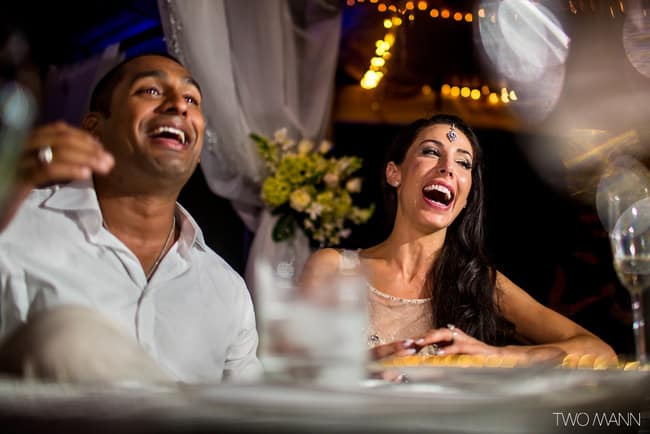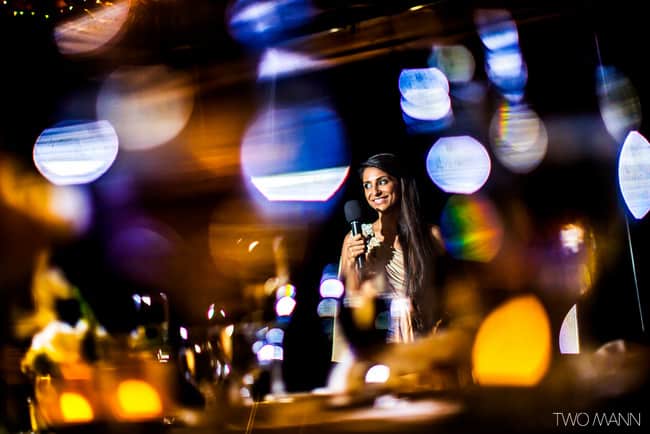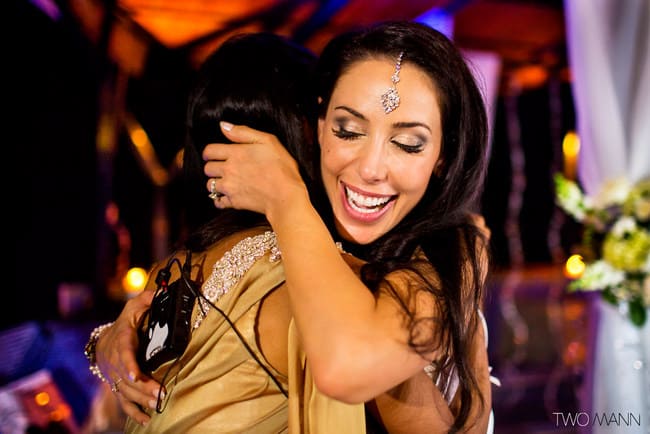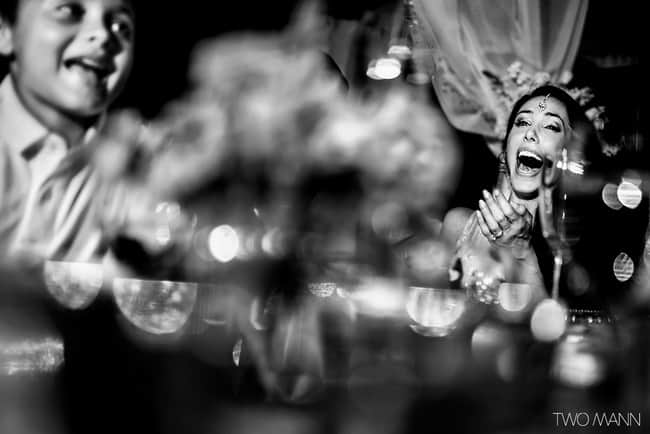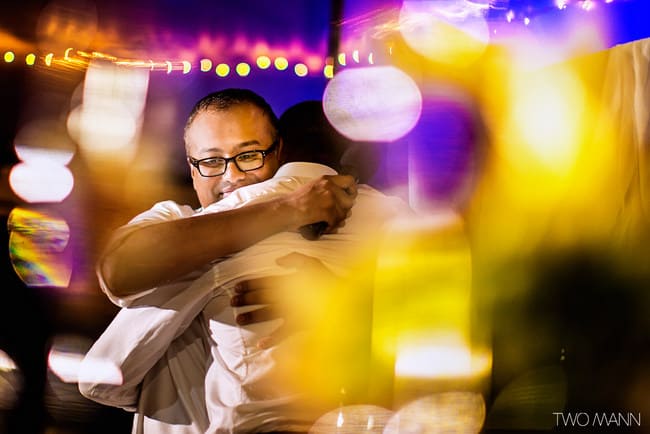 Tina shares a very special moment from her wedding day:
"My grandfather who helped raise me, sadly passed away a few days before my wedding day. I had always dreamed of him walking me down the aisle so it was a very emotional time for me and our family. My grandmother found a secret letter hidden in his desk, where I wrote about him being my hero when I was a child and read it during her speech. It was very touching for my family, friends, and me. I was so happy she found that letter and decided to read it that night. It brought back some great and funny childhood memories and really felt like we got to honor him!"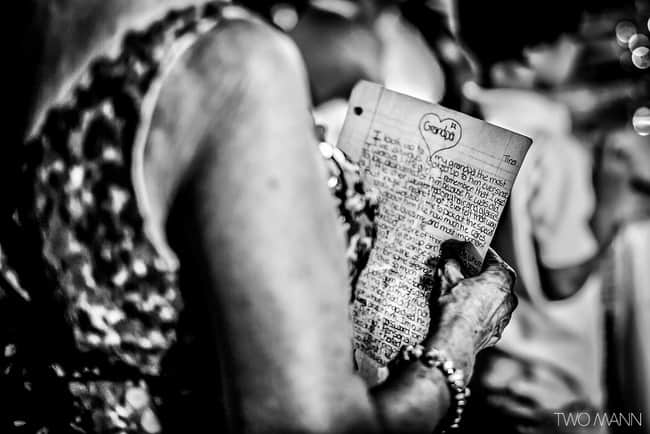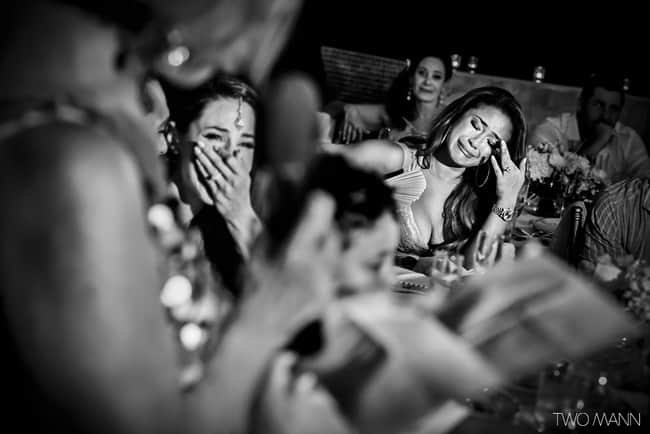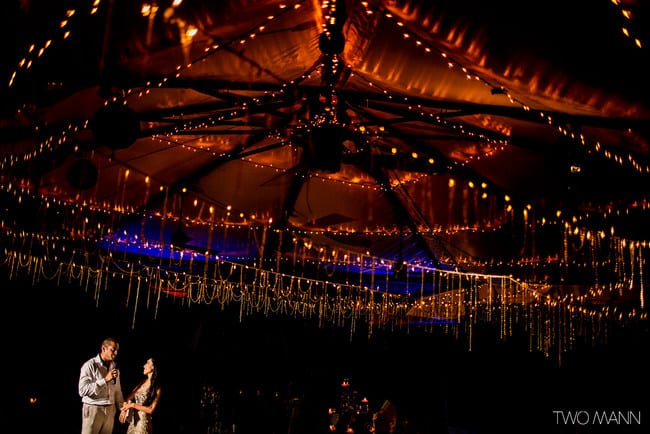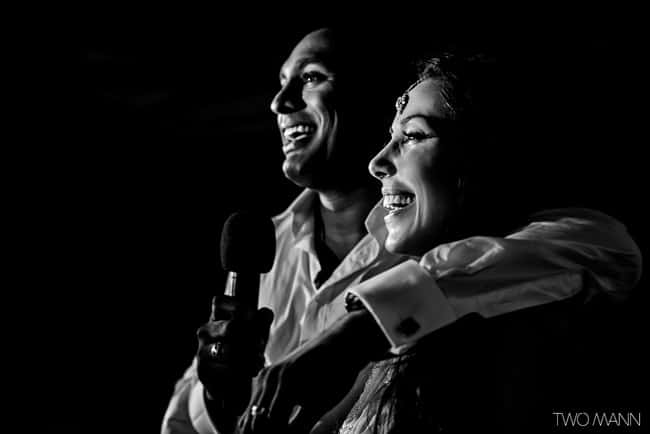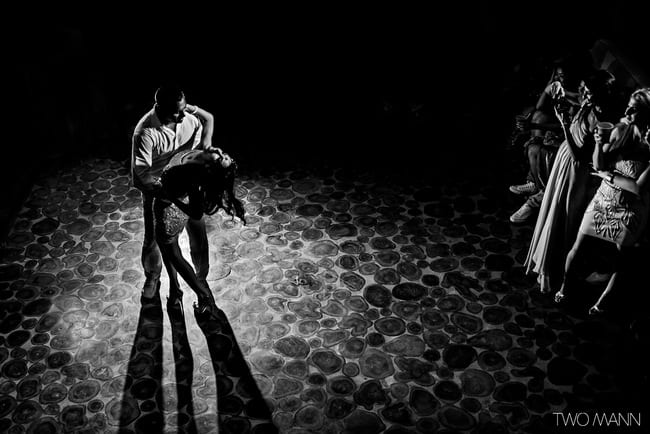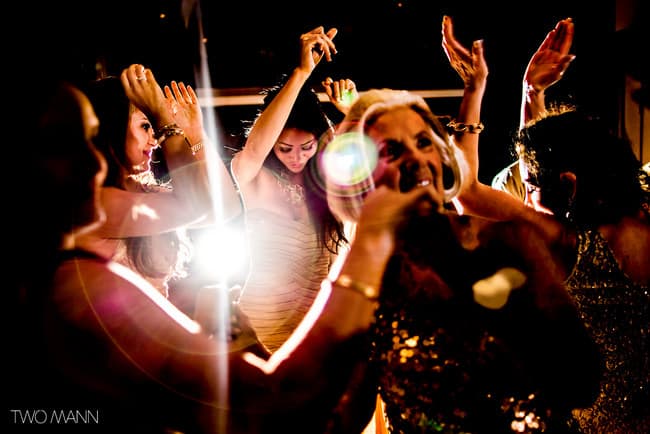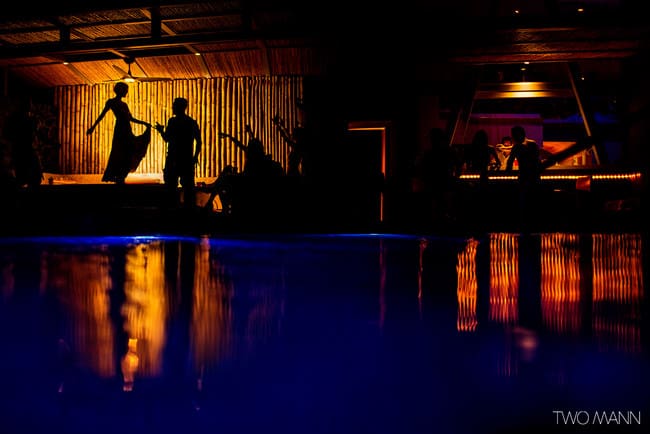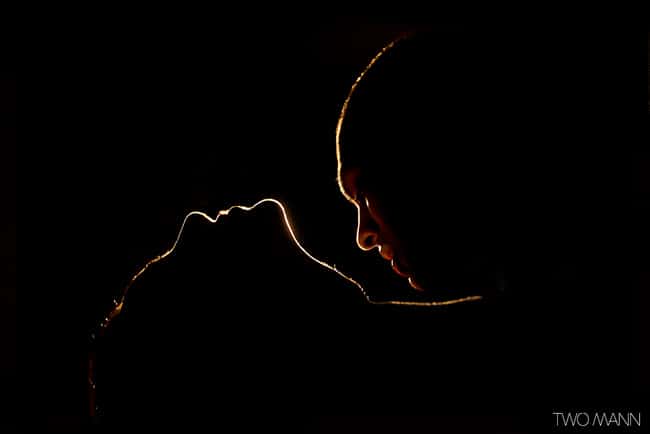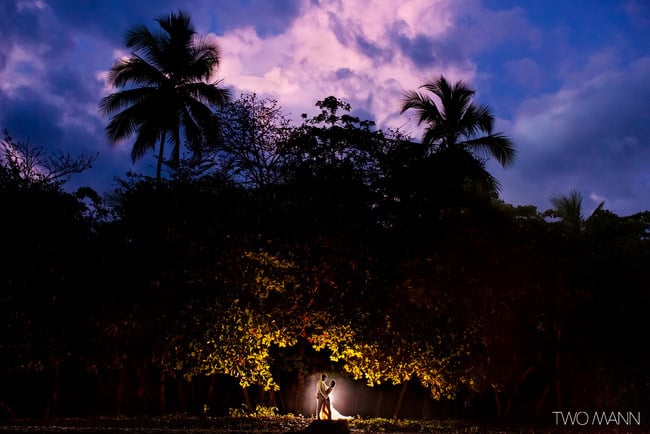 Real Destination Wedding Advice
As always, I asked the bride to share some of her reasons for planning a destination wedding as well as some advice to others doing the same.
What was your favorite part of having a destination wedding?
I loved having all of us in one villa and having 5 beautiful days to spend with everyone. It was like my wedding day was 5 days long – It truly was amazing!
If you could give one (or two) pieces of advice to brides planning their destination wedding, what would it be?
Take all your important items like clothing, jewelry, gifts (anything wedding related) in your carry on. I had 3! And to Relax! Make it a fun vacation for you as well. The days fly by, so be present!
Vendors
Photographer: Two Mann Studios
Venue: Punto De Vista
Wedding Planner: Randy from Weddings Costa Rica
Wedding Dress Designer: Manuel Mota/Pronovias