Just wait until you see the stunning photos from this Sunset Key wedding! Experiencing a sunset over the water in Key West is one of the most uniquely breathtaking sights in America. Sabina and John were blessed to be able to marry amongst their 50 closest friends and family in this gorgeous destination. The folks with Lavryk Photography captured some of the sweetest photos you'll ever see; Sabina and John's love radiates pure joy. The ceremony was simple, elegant and frankly, perfect.
Sabina and John chose lovely décor that mirrored the vibe at the Sunset Key Cottages. Their rustic yet chic vibe transformed the setting into something truly romantic and unique. The long farm tables made the entire event feel so family oriented, intimate and fun. They chose simple white and wood details to allow the overwhelming beauty of the ocean/sunset combo shine… however they didn't forget where they were. Key West is known for its vibrancy and fun, so as the sun went down, colorful lights lit up the dancefloor and gorgeous white drapery of the tent. Also, Sabina's bouquet and their cake featured a mix of bright tropical flowers that made for an absolutely stunning pop of color.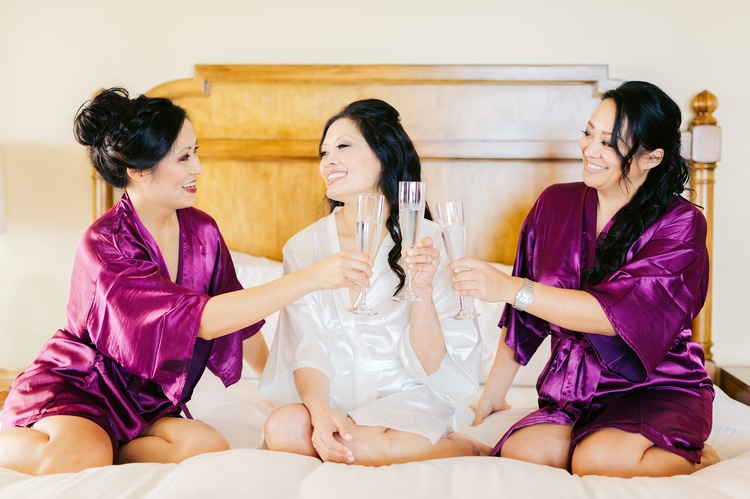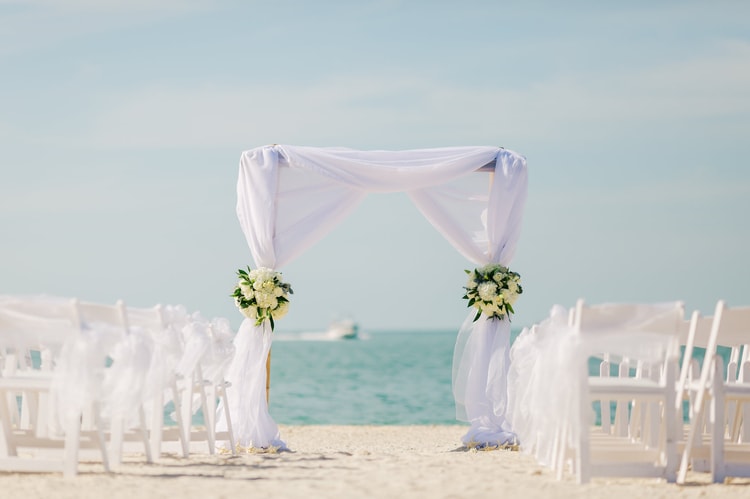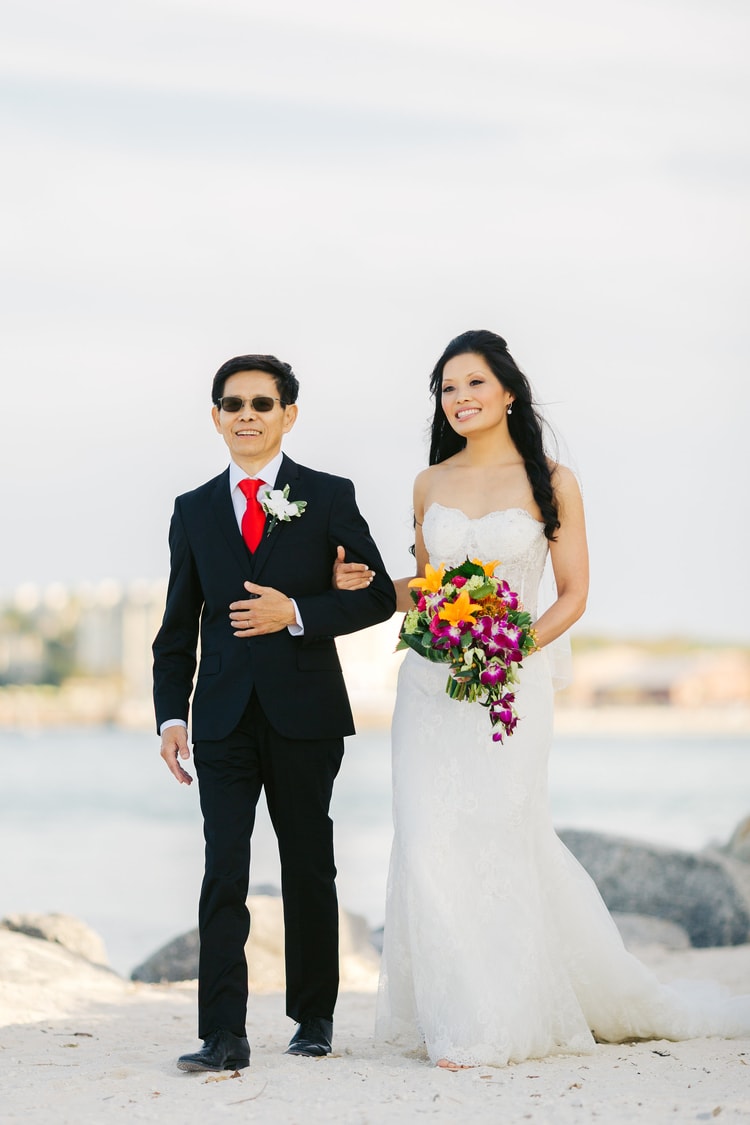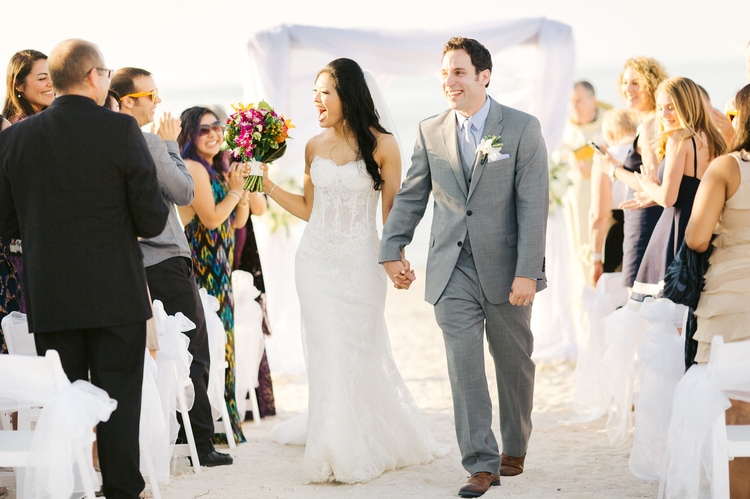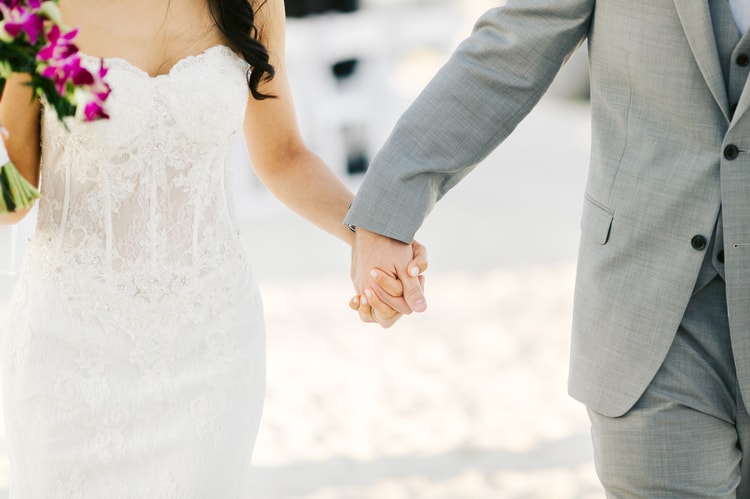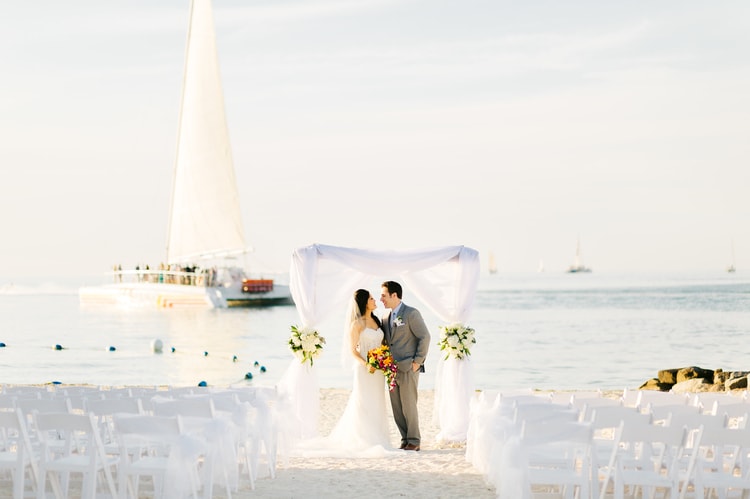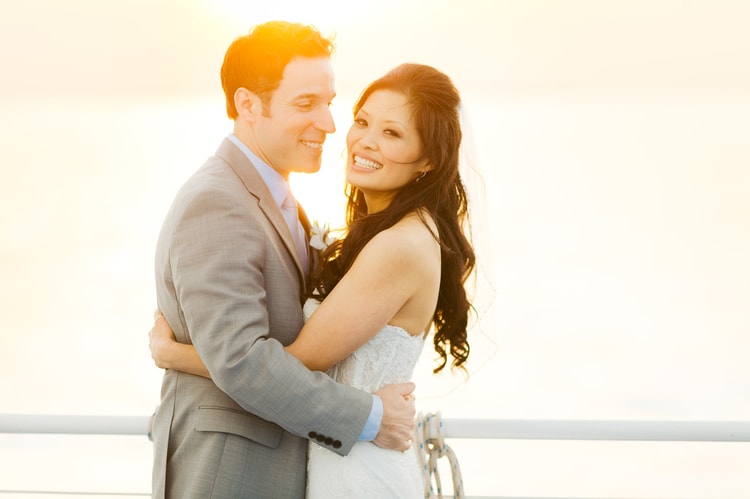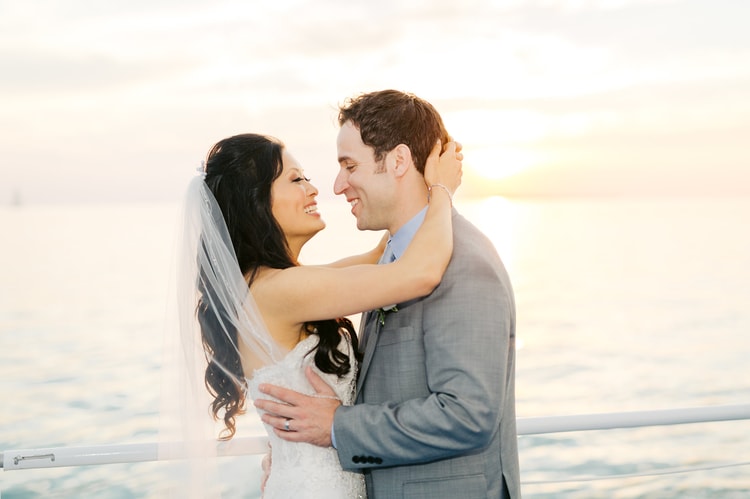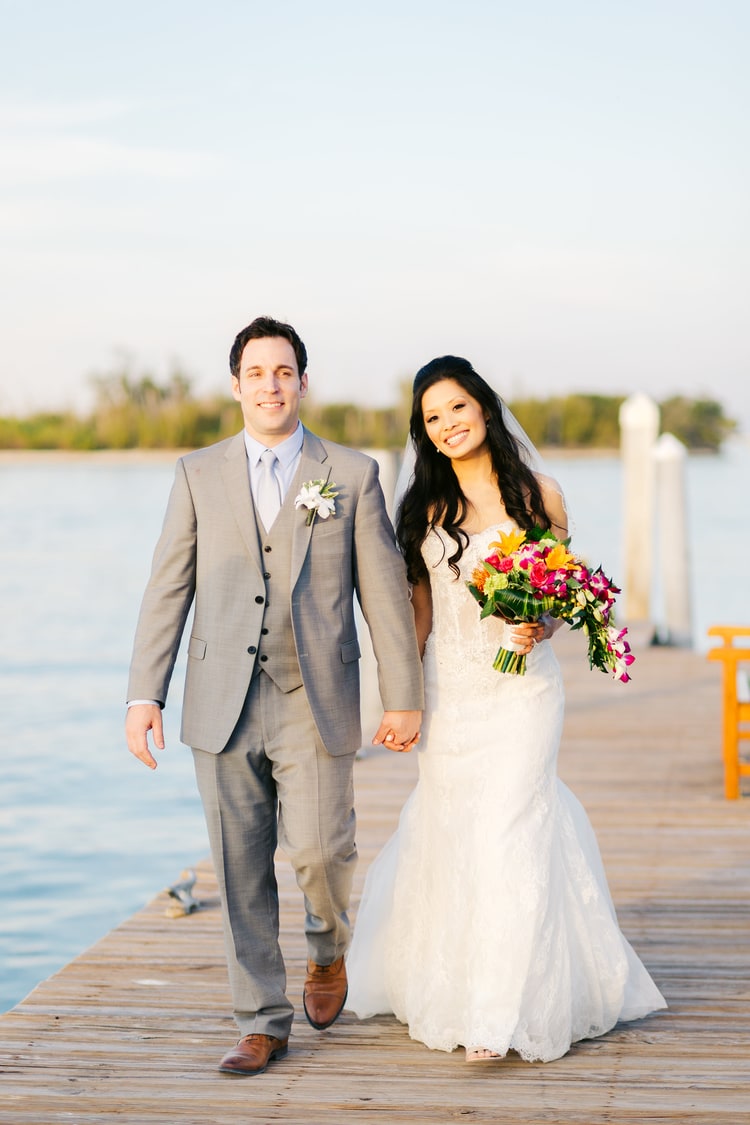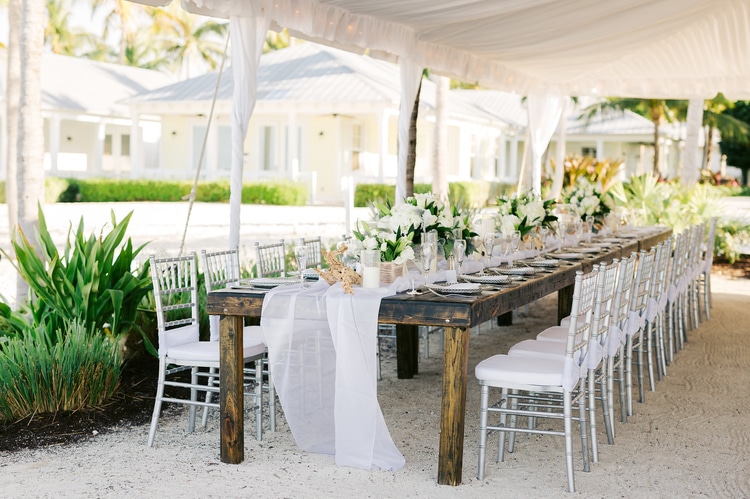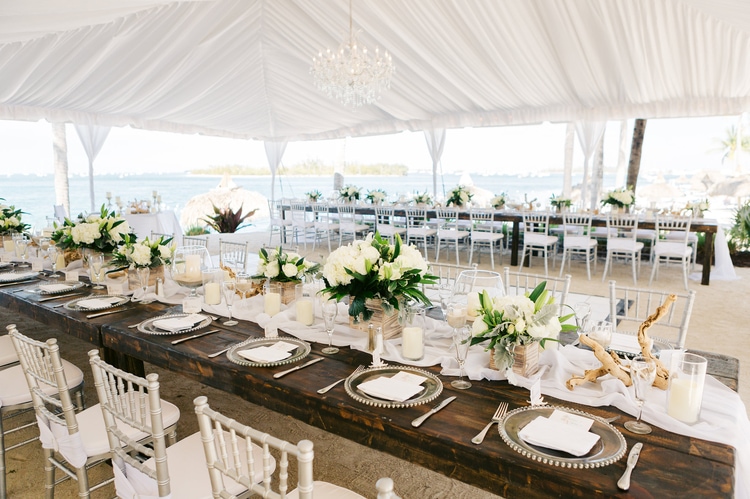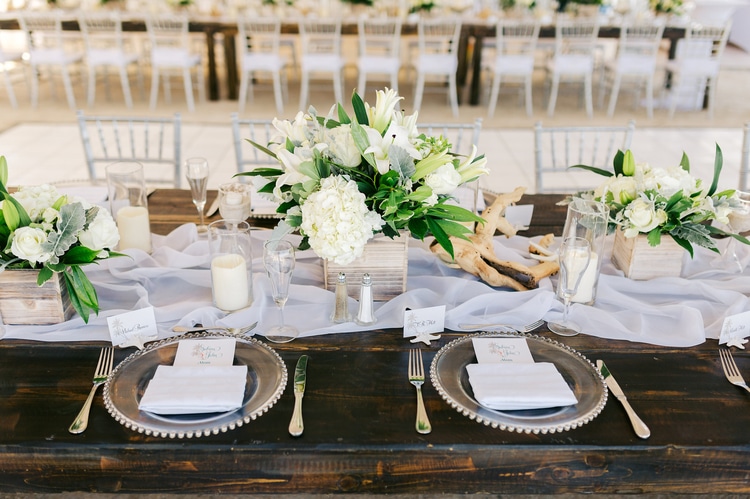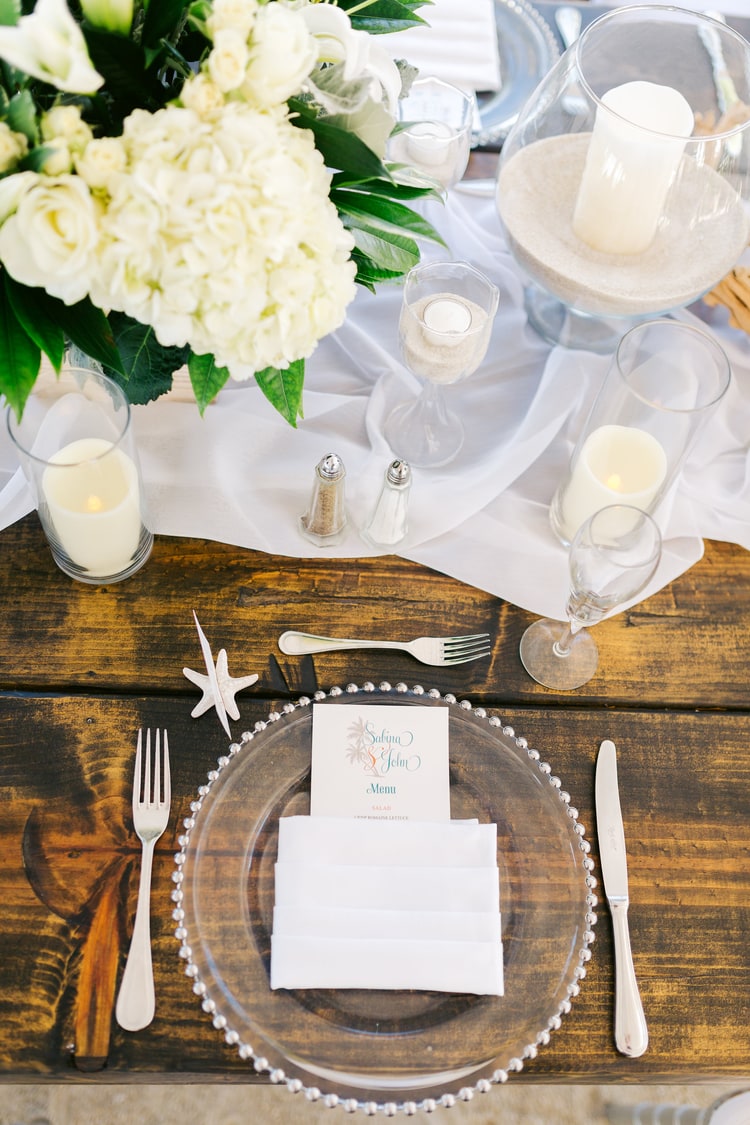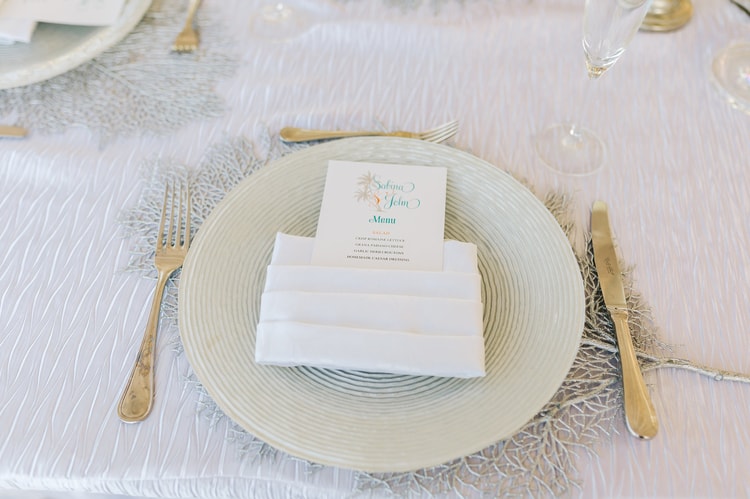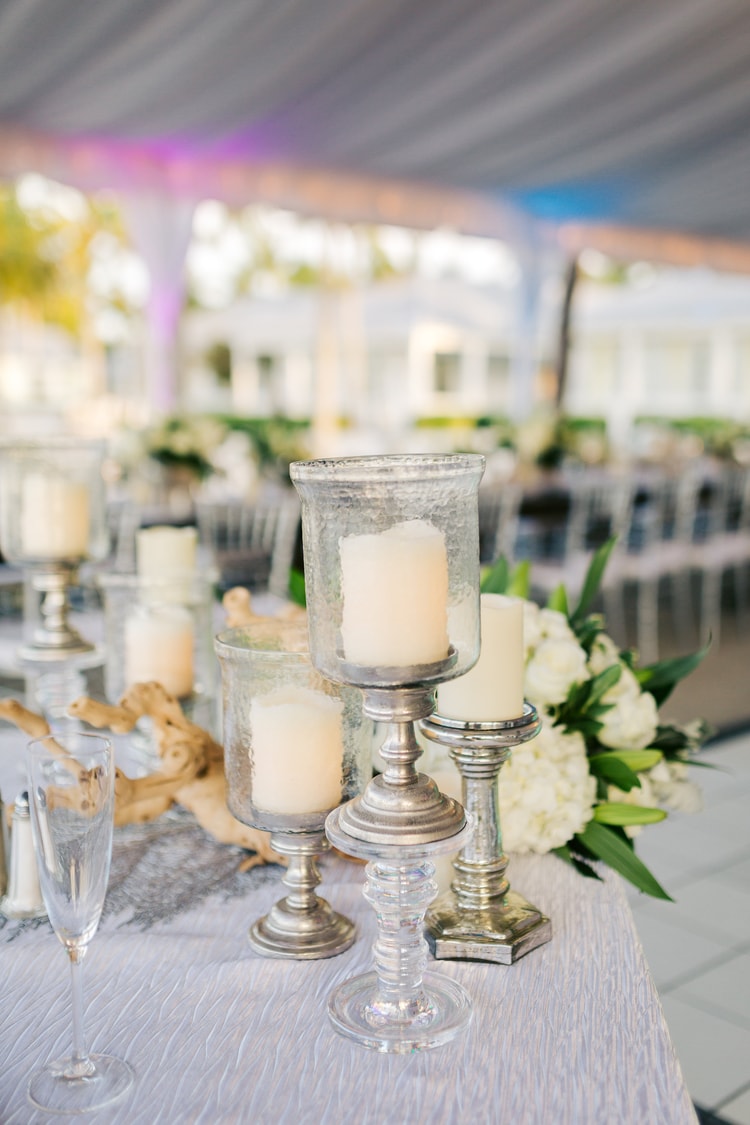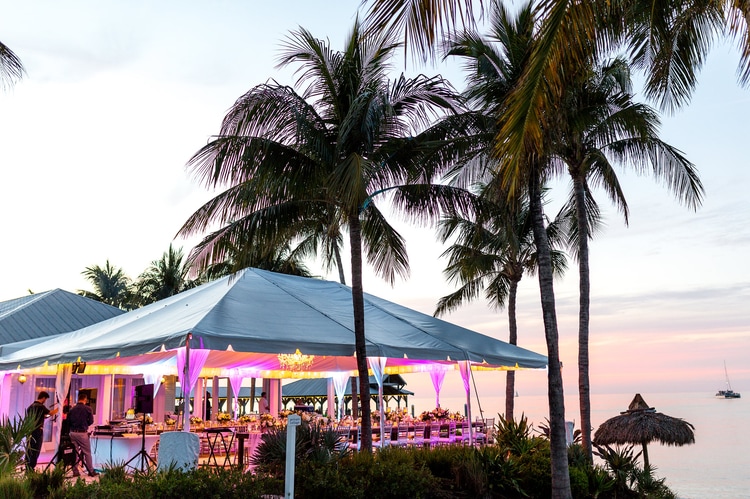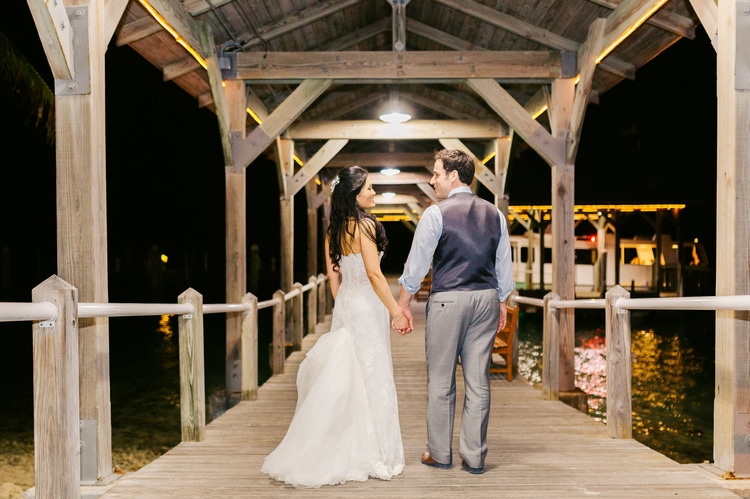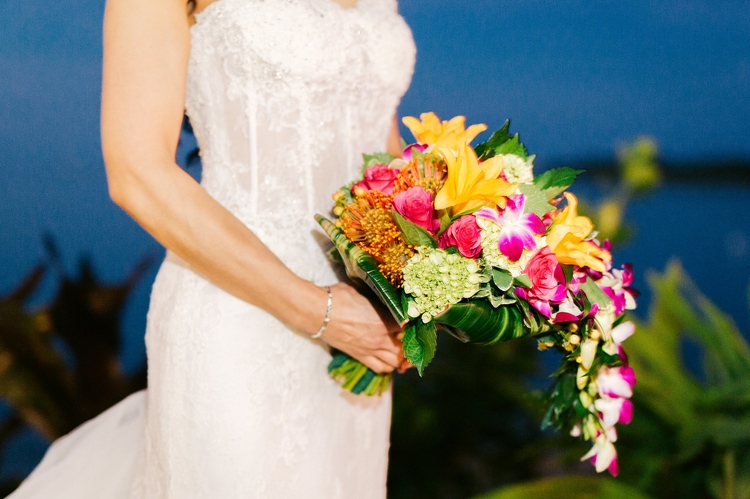 Bridal Q&A:
Why did you choose to have a sunset key wedding?
We chose Key West because it was tropical yet conveniently in the States. We loved Sunset Key Cottages because it was such a unique venue, not to mention the perfect setting for a destination beach wedding and waterfront reception.
How many people attended your sunset key wedding?
50
What were your sources of inspiration for your wedding look?
We wanted it to be elegant and chic, to match the beautiful venue. We also liked the rustic chic look, especially with the farm tables, when looking through pictures online and on Pinterest.
Tell us about your bouquet and cake.
The bridal bouquet and flowers on the cake were tropical colors, just for a fun splash of color.
What was your favorite wedding detail and why?
The stationery and the flowers/tables/tent – loved the way they all turned out.
What was your favorite part of having a destination wedding at sunset key?
We loved being on vacation with our 50 closest family and friends! It was truly amazing to get away and celebrate in beautiful Key West with everyone.
What was the biggest challenge in planning your destination wedding?
We weren't able to meet all the vendors and choose all details personally. A wedding planner is a must!
Vendors
Photographer: Lavryk Photography
Floral Designer: Duarte Floral Design
Wedding Planner: D'Asigner Event
Bride's Dress: Pronovias
Equipment Rentals: Eventfully Yours Rentals
Ceremony Location: Fury Water Adventures
Beauty: Studio Marie Pierre
Reception Venue: Westin Sunset Key Resort