Paris, Paris, Paris. Internationally known as "the city of love," Paris has earned its title as the most romantic destination for couples to elope to from all over the globe. Maybe it's the art, the culture, the architecture, the cuisine… but it just has a certain je ne sais quoi, some might say. Kara and Ricky eloped to this stunning city, and photographer Courtney Bowlden was there to prove just how incredibly stylish and beautiful their elopement in Paris truly was.
First of all, I absolutely LOVE the over-the-top floral arrangement that adorned the candle-filled fireplace they exchanged vows in front of. This set-up felt ethereal, warm, cozy, and simply lovely. Second of all, the snow. This couple was blessed with a perfectly timed snow flurry to accent their photoshoot. It added a magical sparkle that made their walk through Paris look like a dream. The city looks so quiet, almost like they have it all to themselves! And her lace cape? I hope to see more bridal capes this year, ladies… because she ROCKED this piece. So unique and pretty!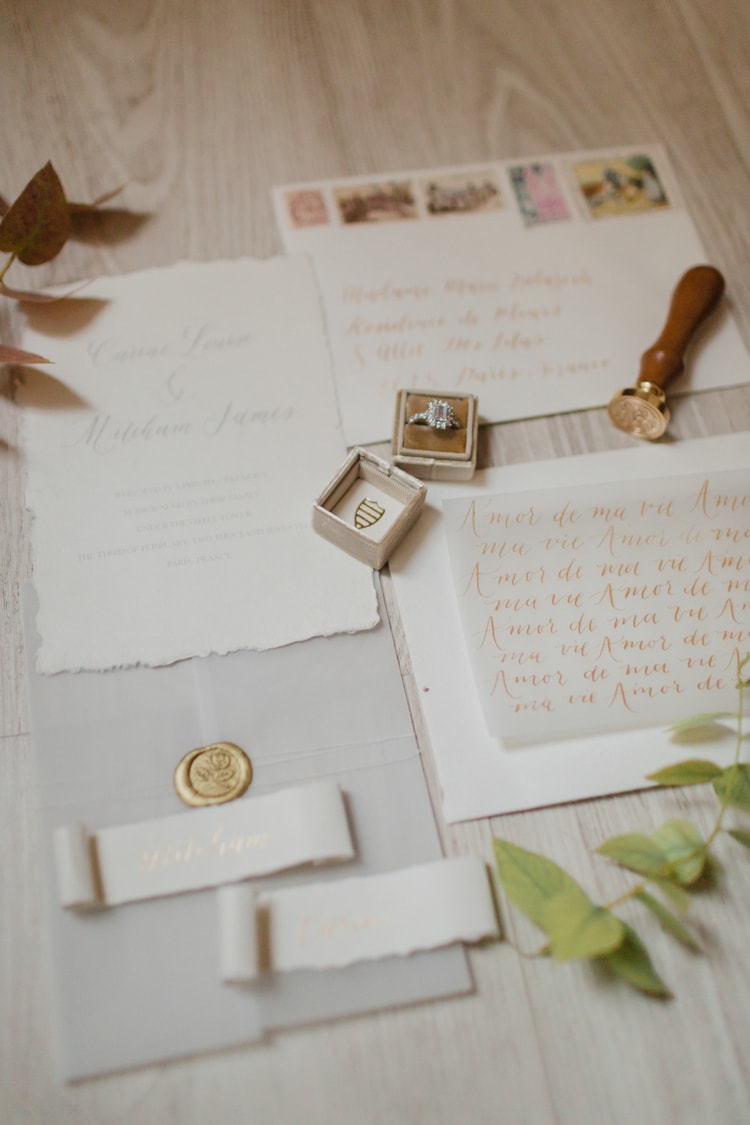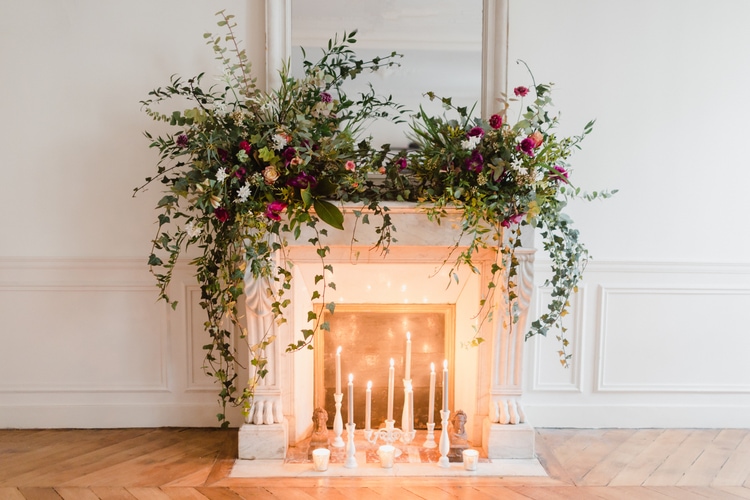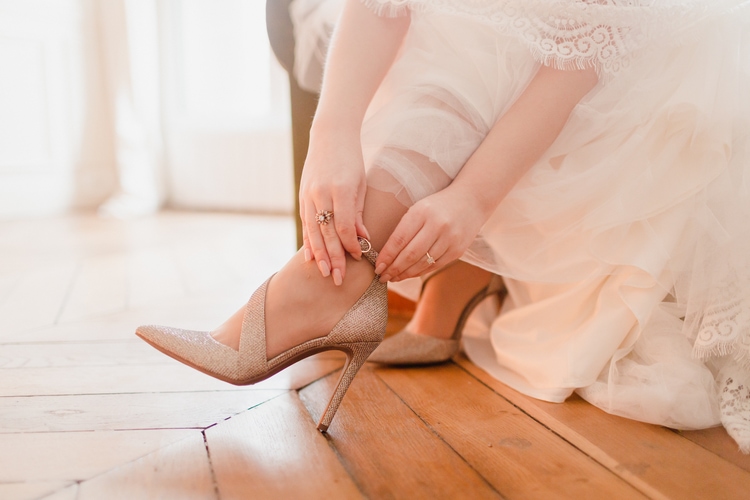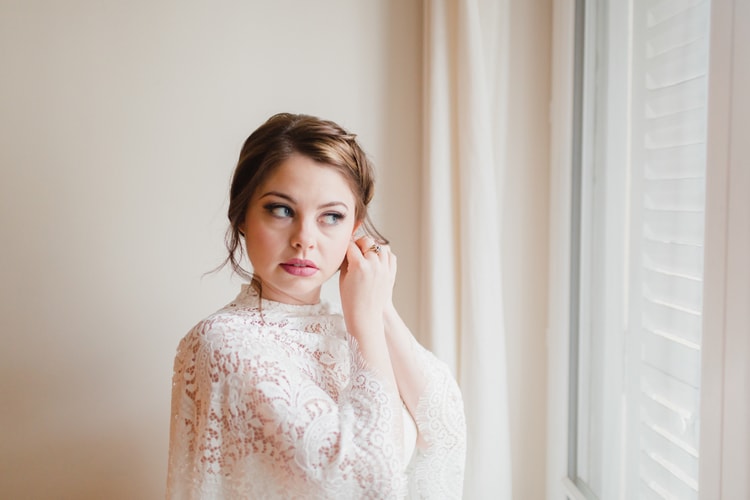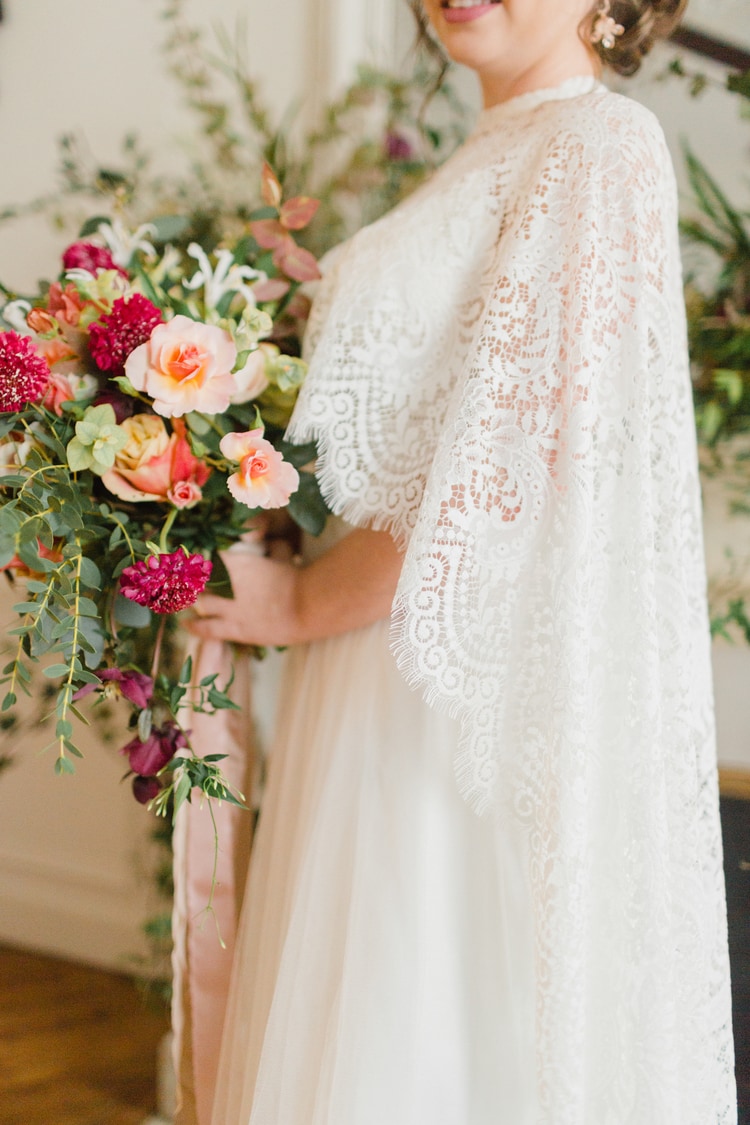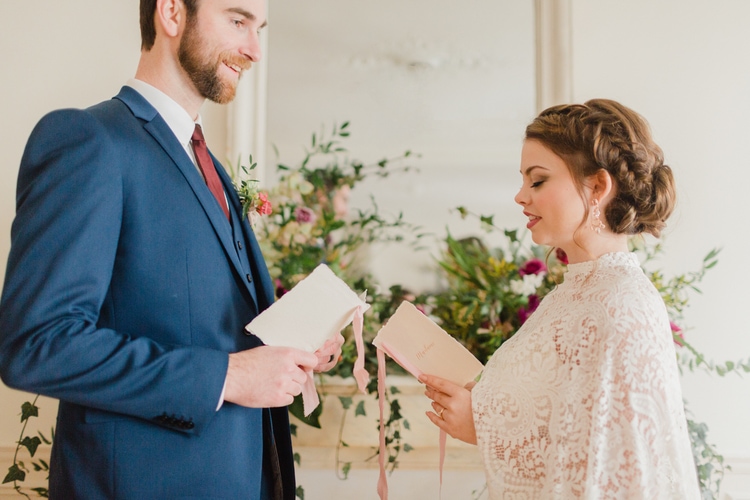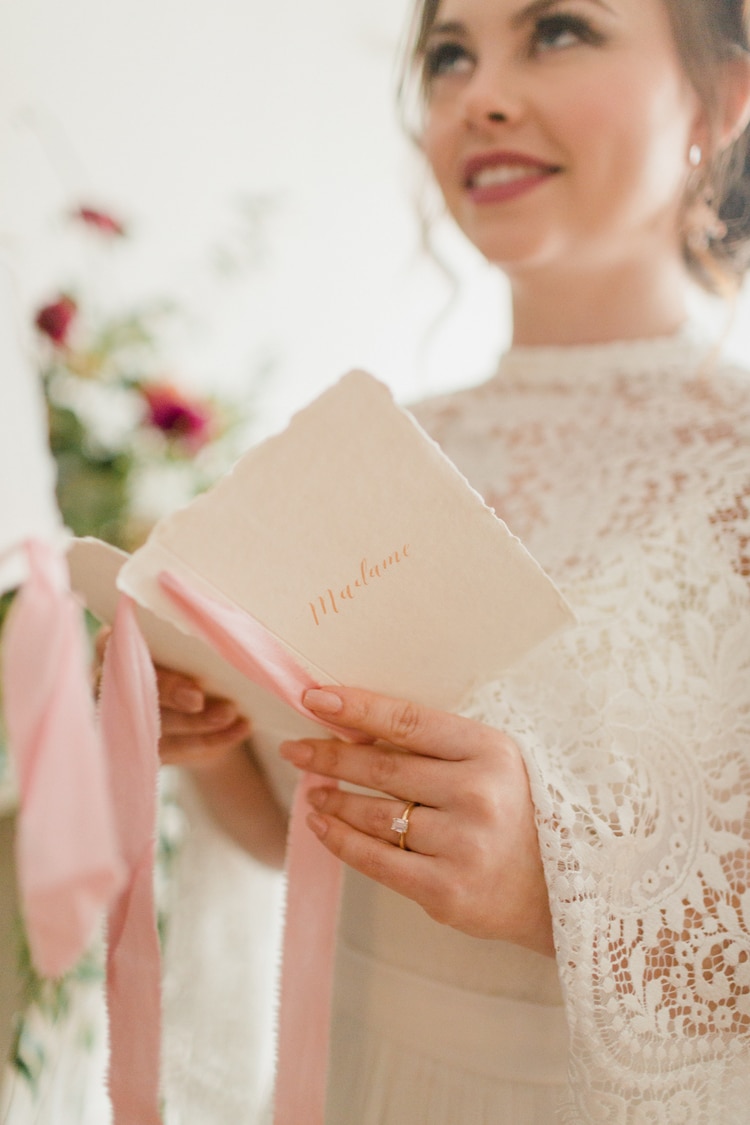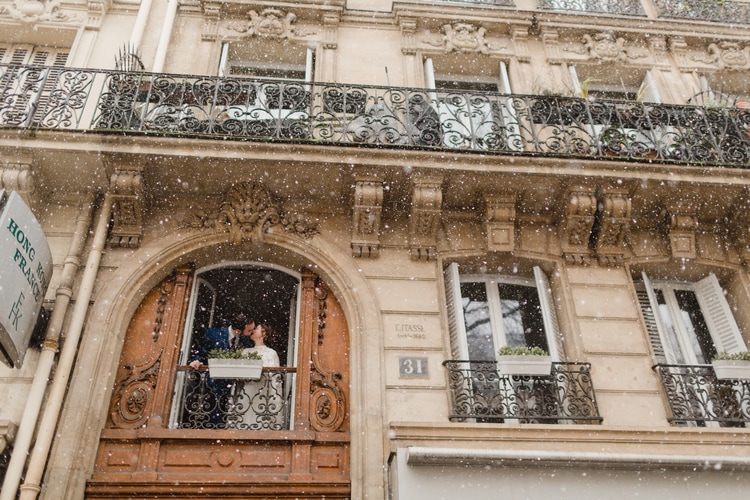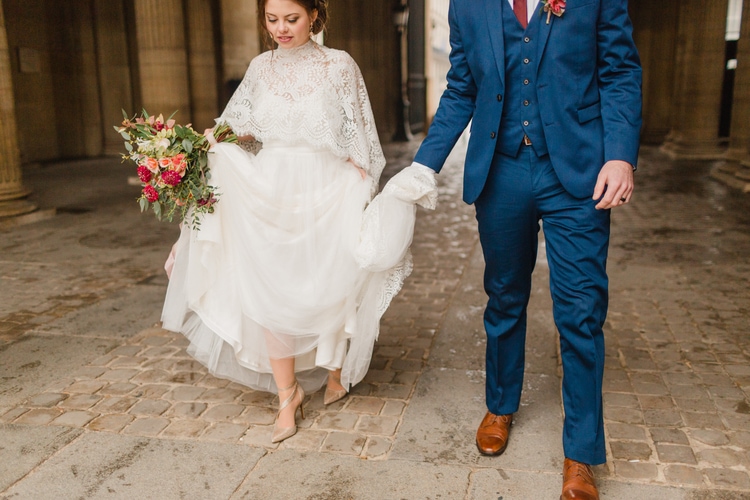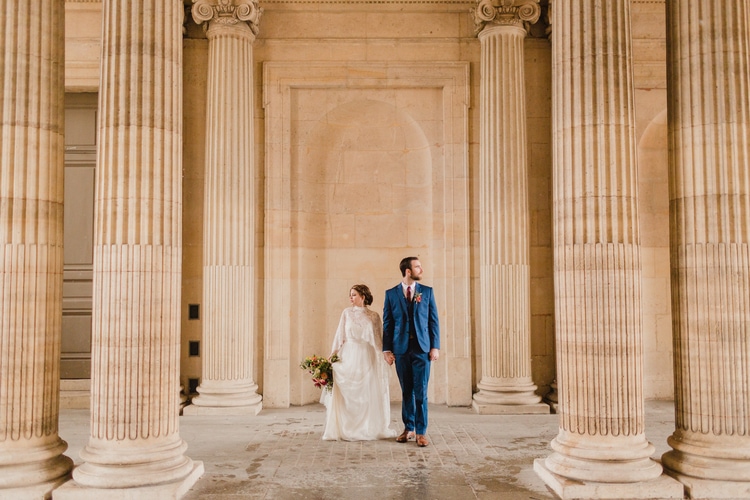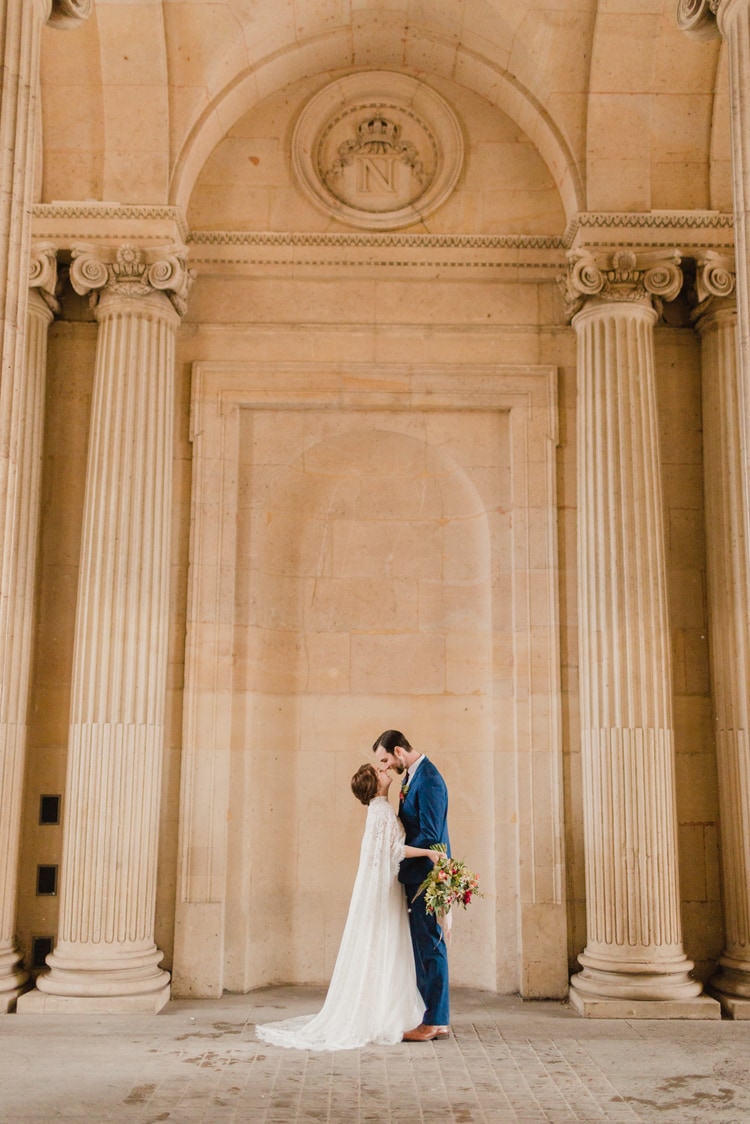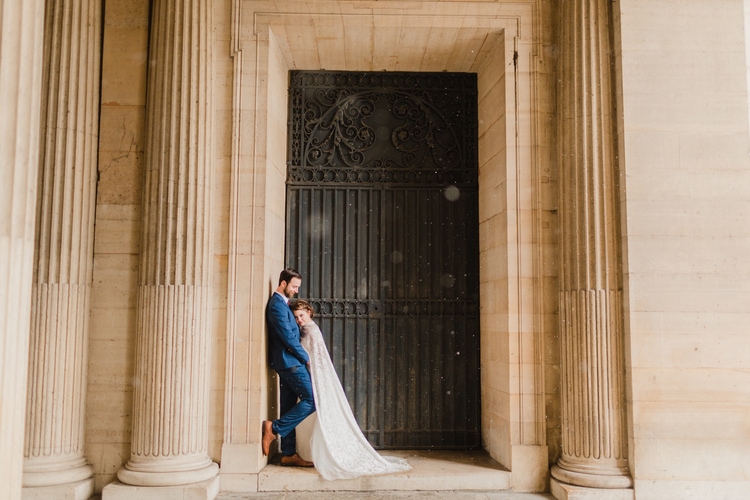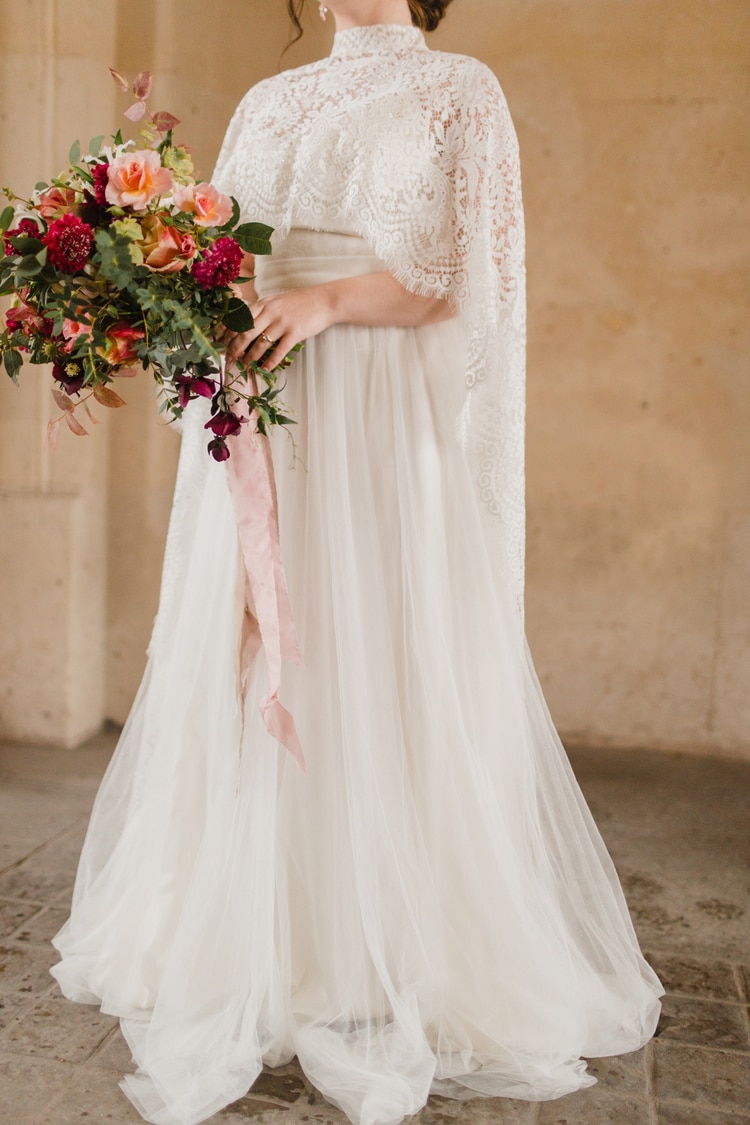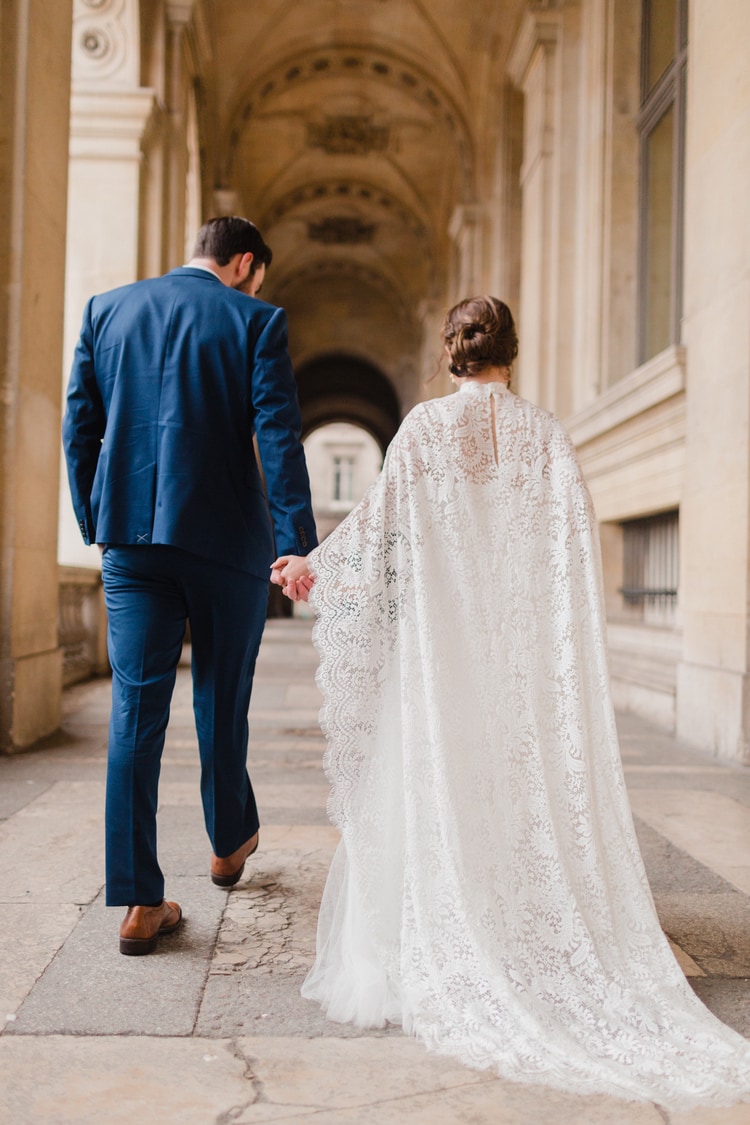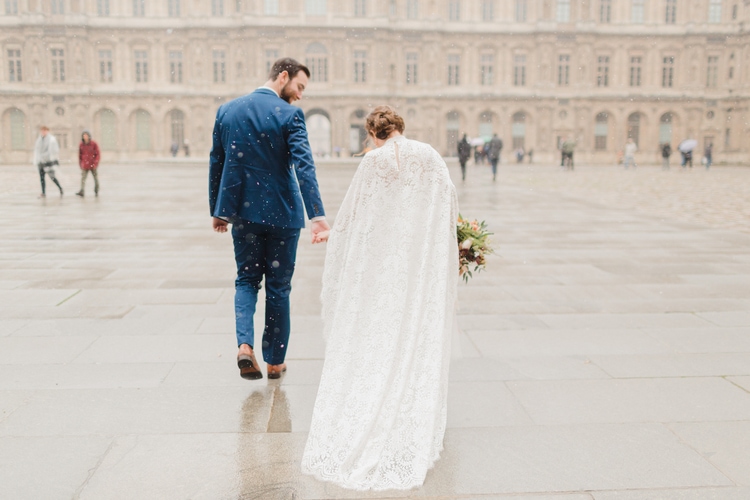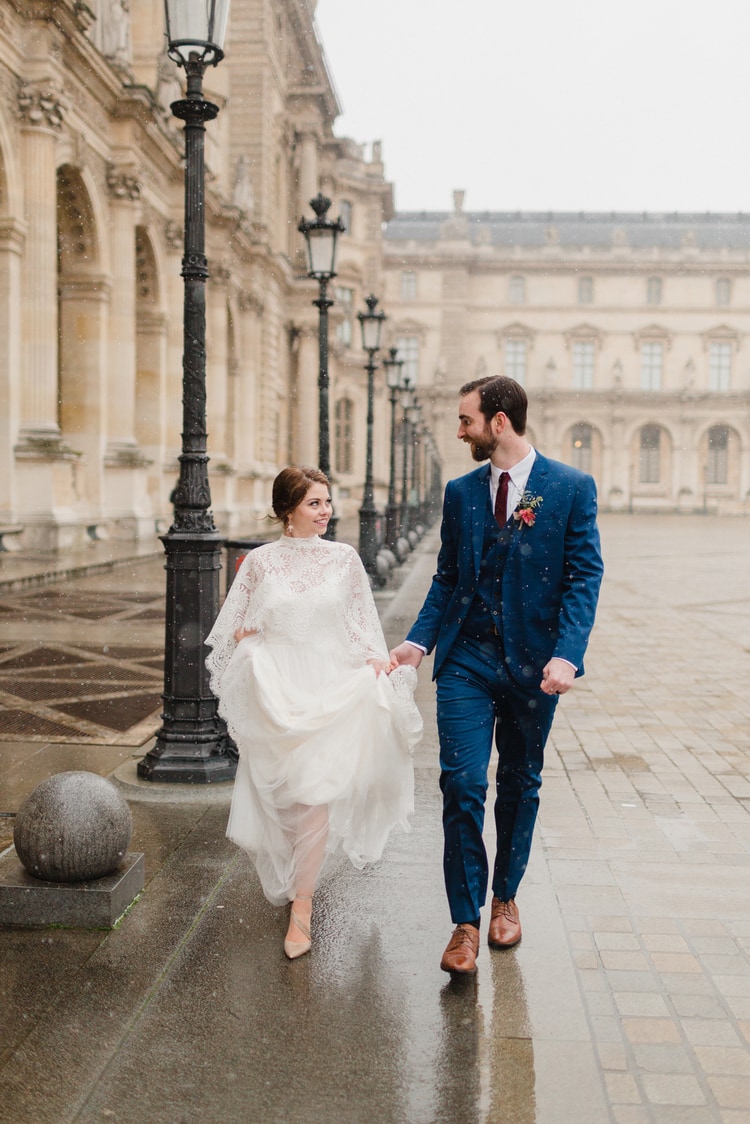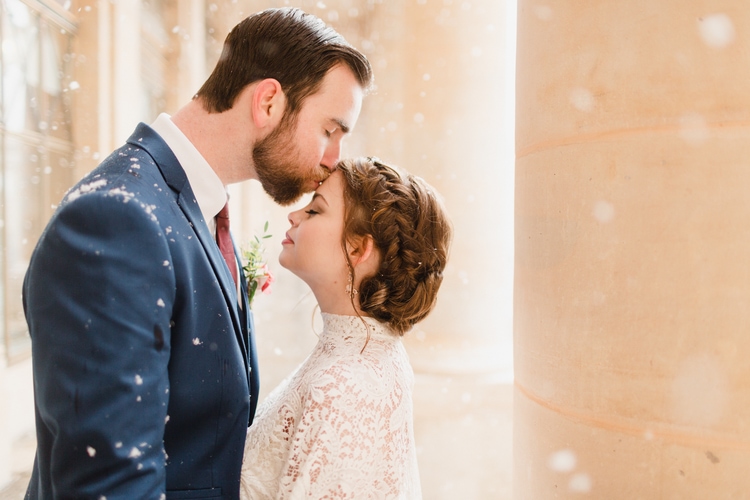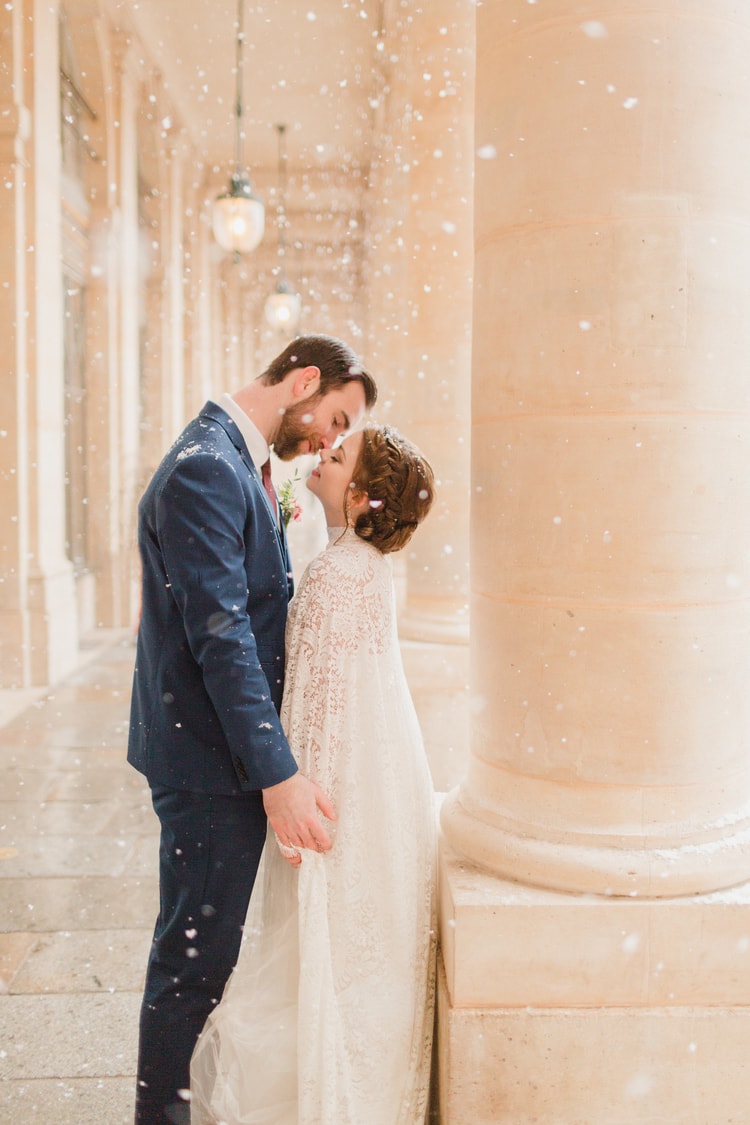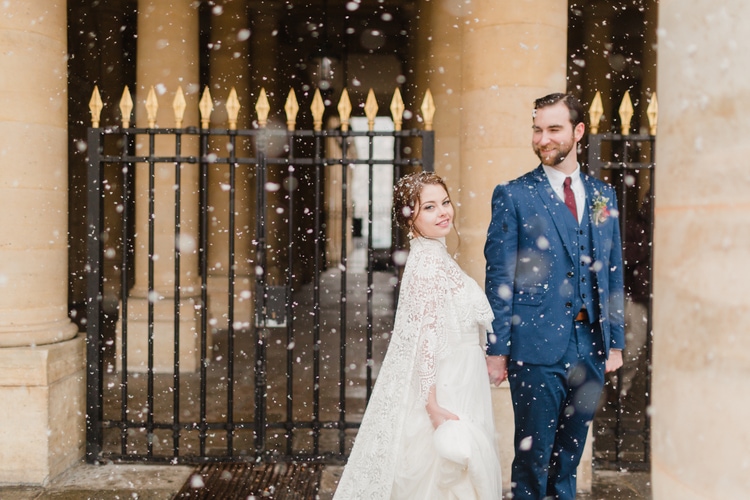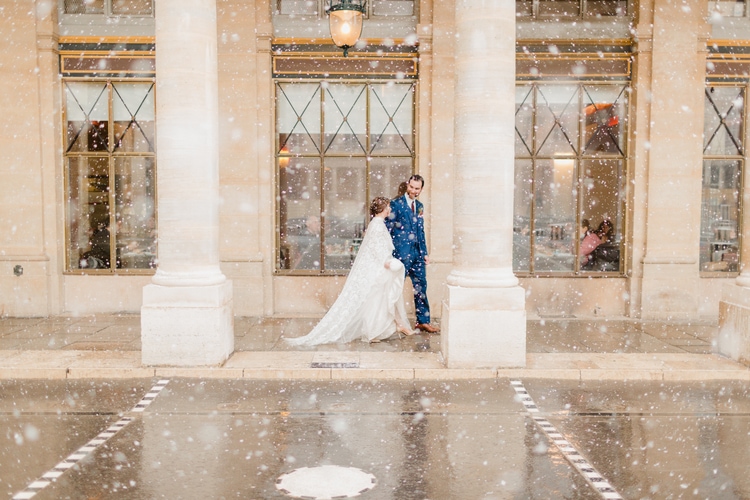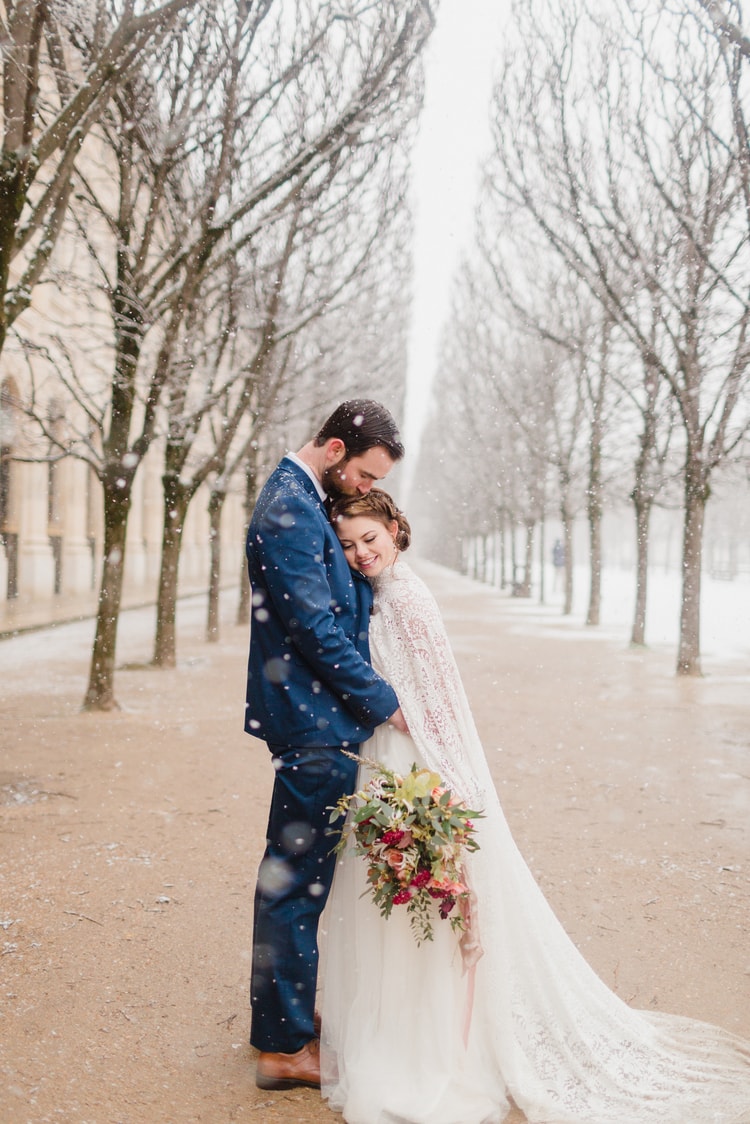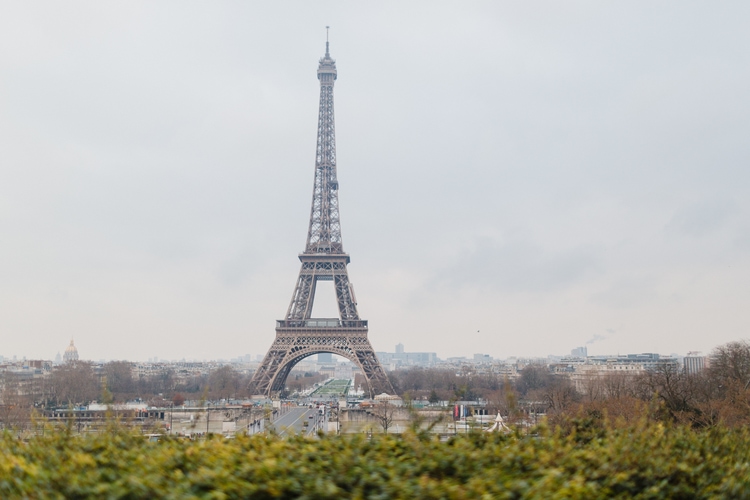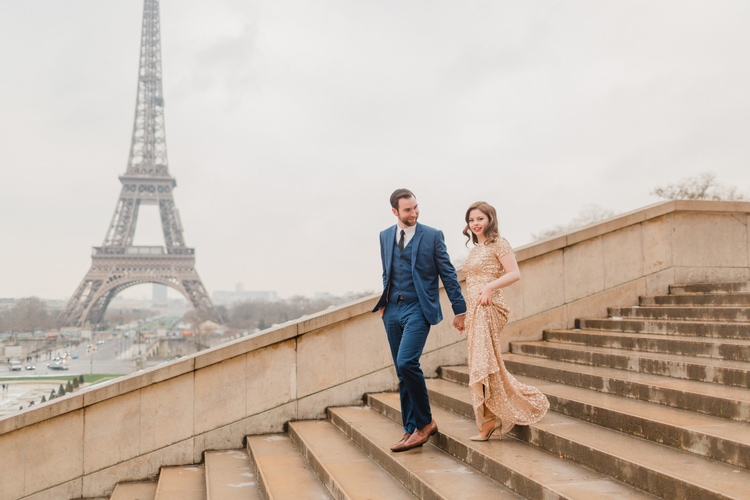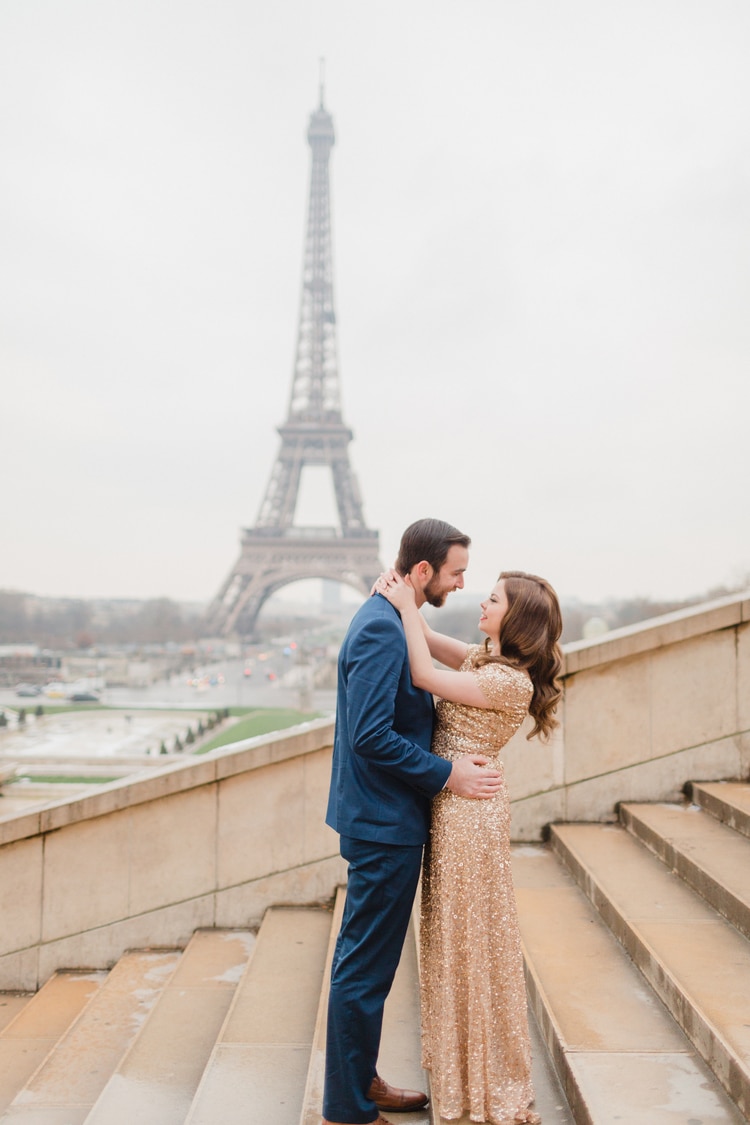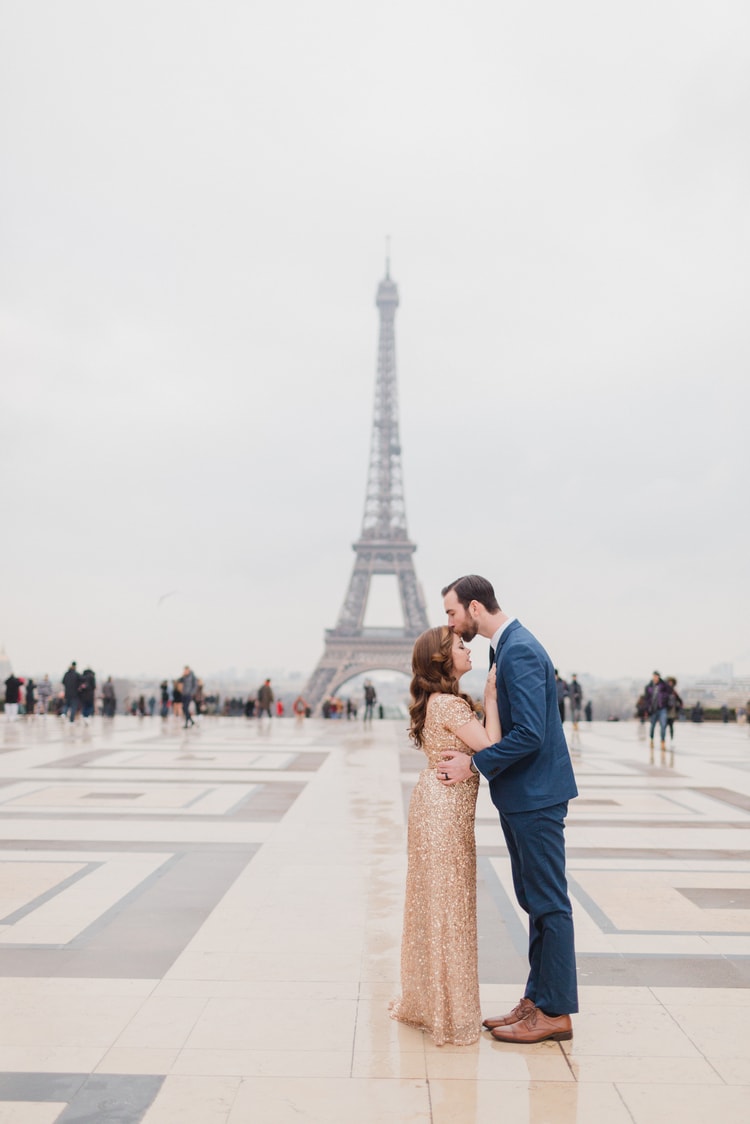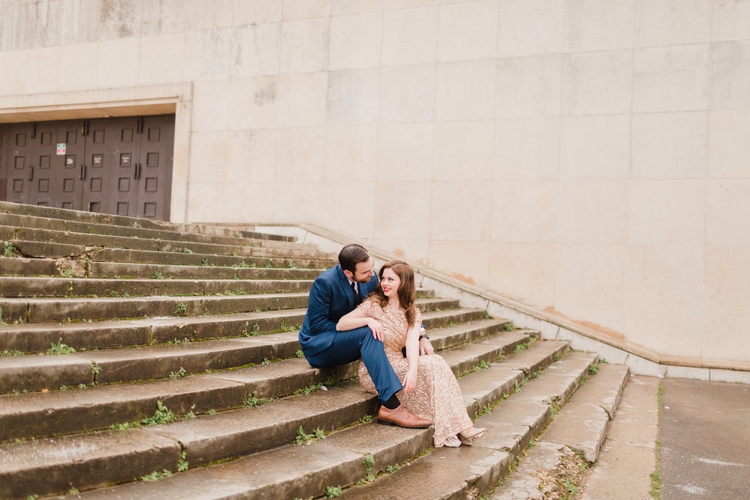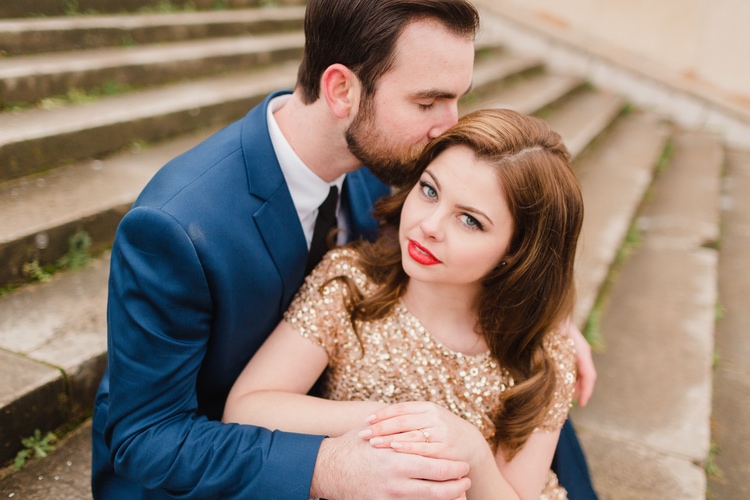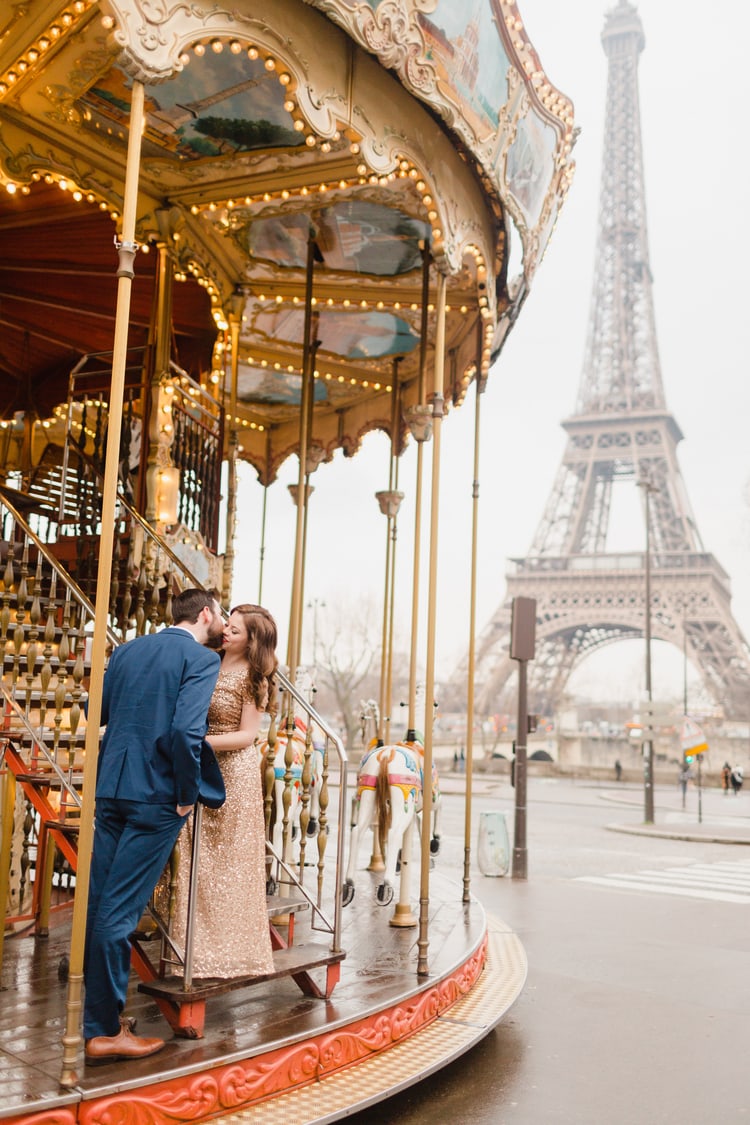 Real Destination Wedding Q&A with the Bride
How did you meet?
We both work for the airlines and we met in the back galley of a 737. We went out to dinner with a bunch of the crew members after work and that's when we really met.
How did he propose?
Ricky proposed in the same place we met, wearing what he wore when we first met. He proposed Sept 13, 2017. We were heading to Italy to meet my parents for a vacation. I didn't even pick up on the outfit he was wearing but everyone else knew what he was up to.
Tell us a little a bit about the style of your Elopement in Paris
I liked the soft pinks mixed with gold and some rich dark colors. I wanted a mix of elegance with romance.
How did you decide on the attire for Elopement in Paris?
We wanted something elegant and simple, yet romantic. I loved the lace cape from Frankie and Maud and I knew it would be cold in Paris so I wanted something to cover me up a little bit. I wasn't expecting snow though!
What was the most important to the two of you while planning?
We wanted to keep it simple. The trip was our splurge.
What was your favorite part of the day?
When it started snowing! This was not expected at all. It made our vision of romance come together even more!
Please describe any details
A lot of the little details were bought from vintage stores on Etsy.
Did you include any family heirlooms or special traditions?
My grandmother's ring.
Do you have any advice for couples planning their destination weddings now?
Give yourself time to be engaged and book your vendors far in advance.
What was the best part of having a destination wedding?
We used all local (to the US) vendors, but we did find an amazing florist in Paris who was so helpful. I showed her my vision for flowers on the fireplace mantel and she went above and beyond what I wanted.
Vendors
Photography: Courtney Bowlden Photography
Floral: Yuki Yoshikawa
Calligraphy: rjcalligraphyco
Hair & Makeup: Hair by Alise
Jewelry: Chloe + Isabel
Shoes: Jessica Simpson
Wedding Dress: Frankie and Maude
Groom's Attire: Express
Decor Items: The Mrs Box