This destination wedding in Cabo San Lucas is absolutely gorgeous and I'm so excited to share it with you today! From the pretty coral and ivory color palette to the soft candlelight, it is just full of warmth, beauty, and romance. The details of Deanna & Scott's wedding were captured beautifully by the lens of Bradley Fraser of Cabo Photography, and Deanna is here today to share her destination wedding planning experience…Enjoy!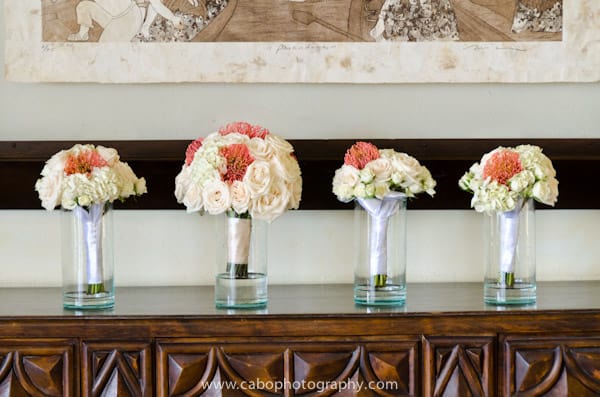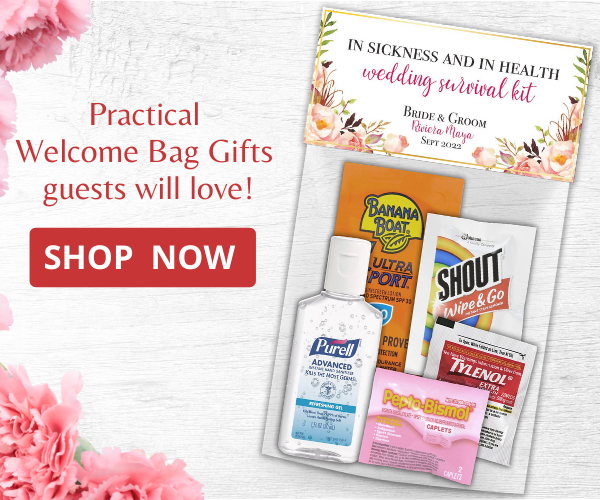 Why did you choose to have a destination wedding in Cabo San Lucas?
Planning a wedding can be stressful and brides tend to over think so many elements. For me, Los Cabos has always been a sanctuary to relax and lose oneself in the natural beauty of the sand and sea. The people are all so gracious and the service is impeccable at many of the hotels we have stayed at. We knew that the combination of those elements would alleviate the stress of the wedding day so we could focus on each other, our family, our friends and the life we had ahead of us.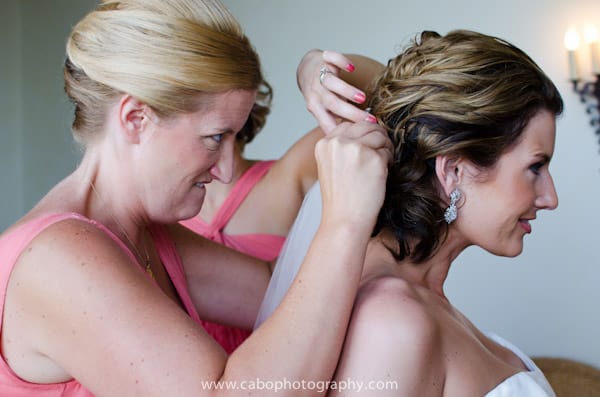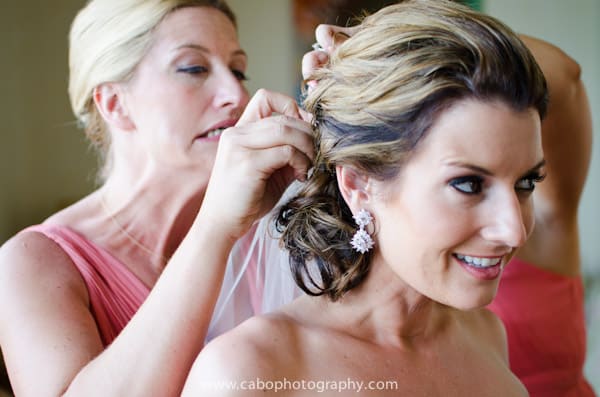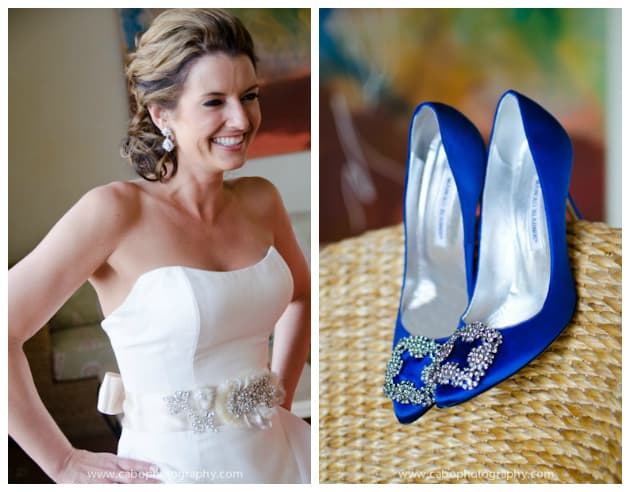 What were the sources of inspiration?
I had a completely different theme in mind before finalizing our decor. I originally wanted bold colors, candlelight and traditional pieces that represented Mexico…and then I met our florist. Floral in certain destinations can be difficult as you are limited by season and variety. My favorite flowers are peonies and they were absolutely nowhere to found in the area. I came across one particular image on our florist's website that seemed to represent the overall feeling that I wanted to convey– soft and ethereal. Needless to say, I abandoned all previous ideas and went with ivory and coral colors and had candles on anything and everything that would stand still! We walked into the reception together for the first time and the whole room was filled with warmth.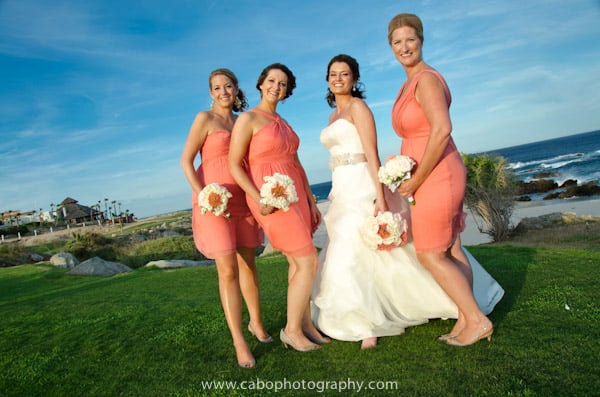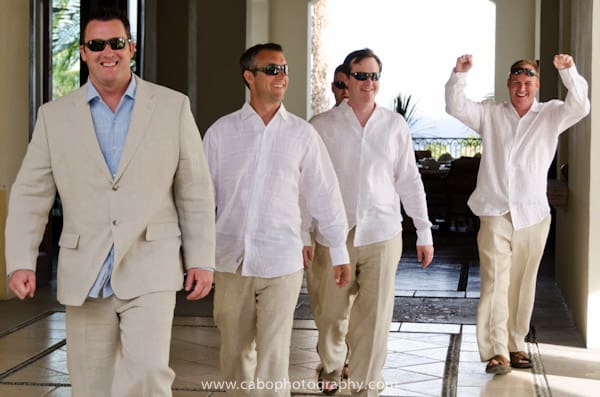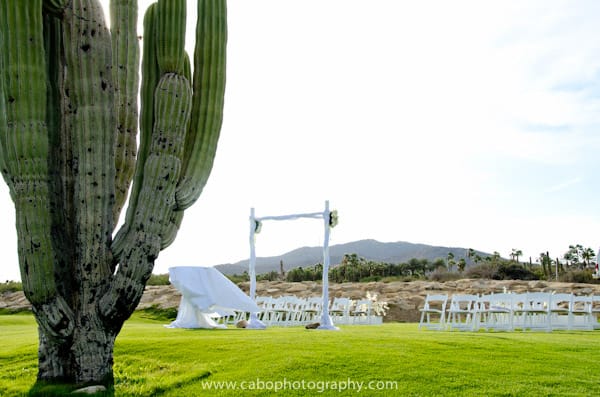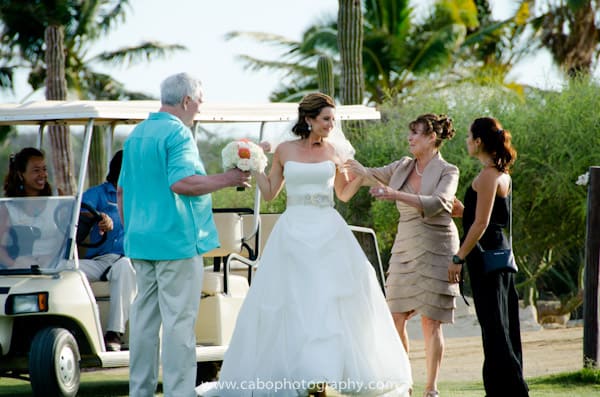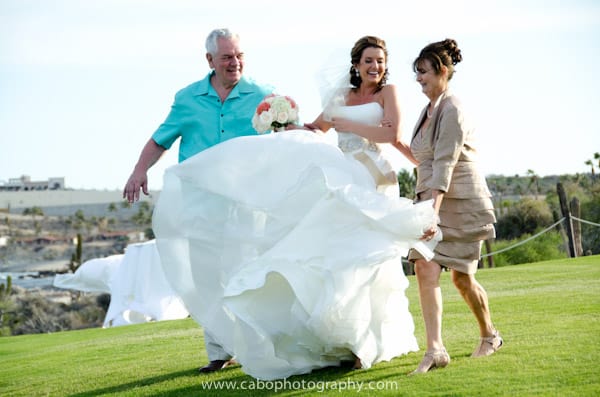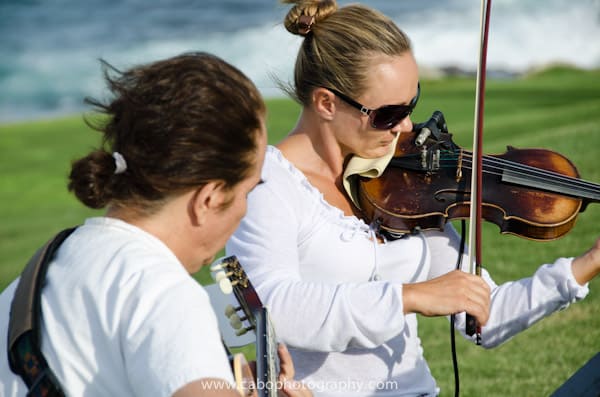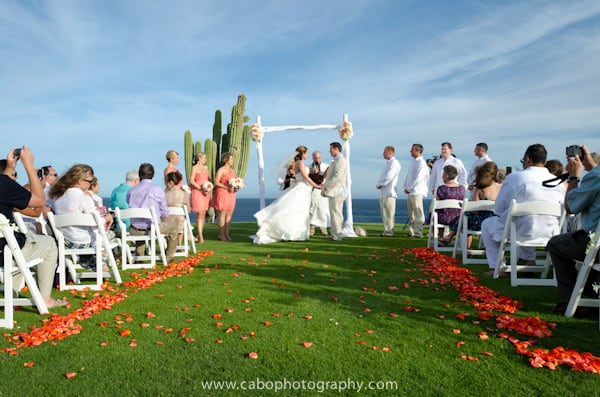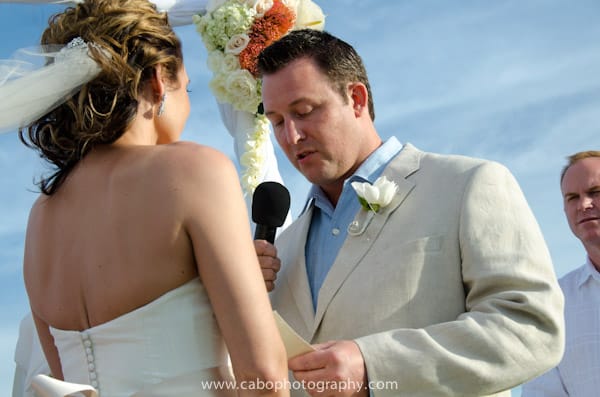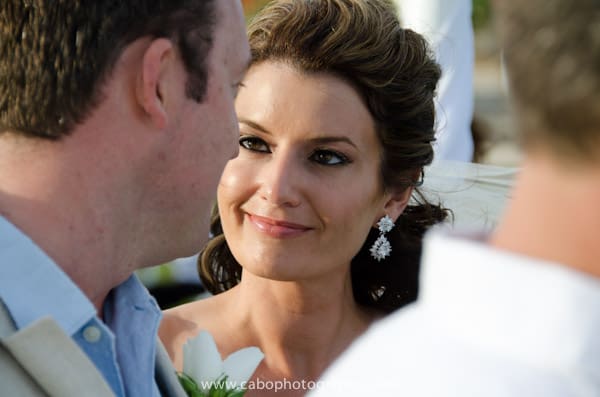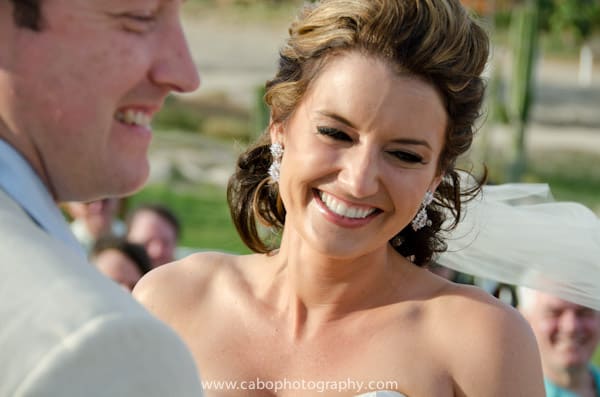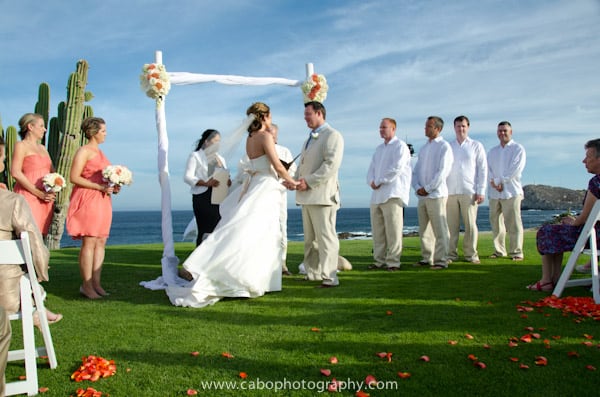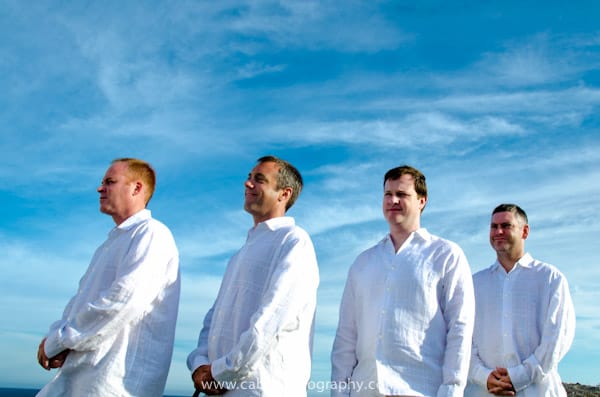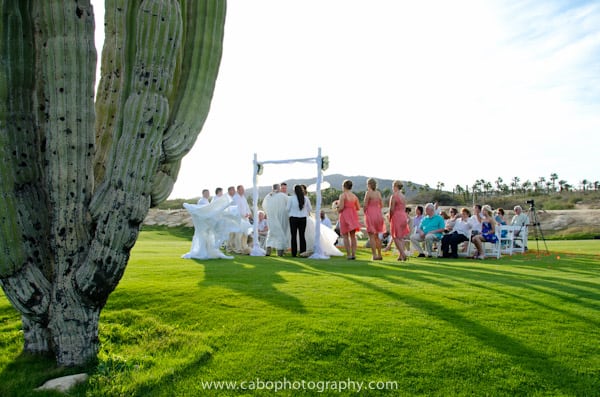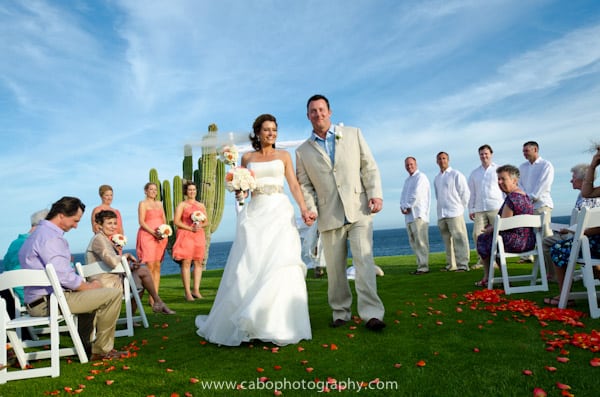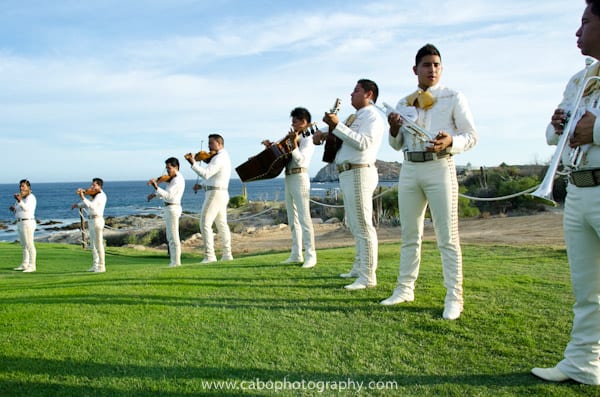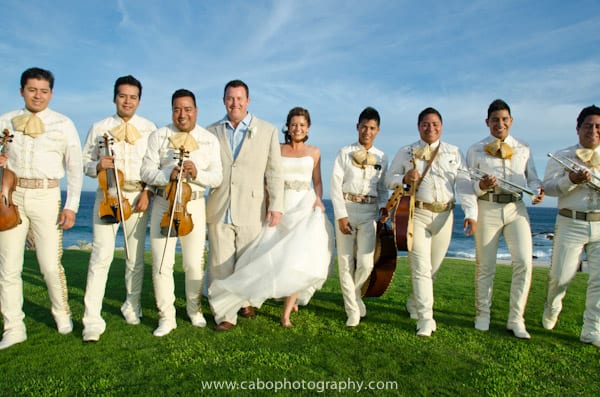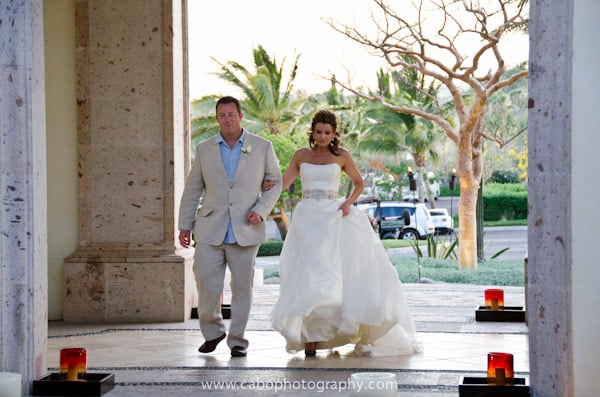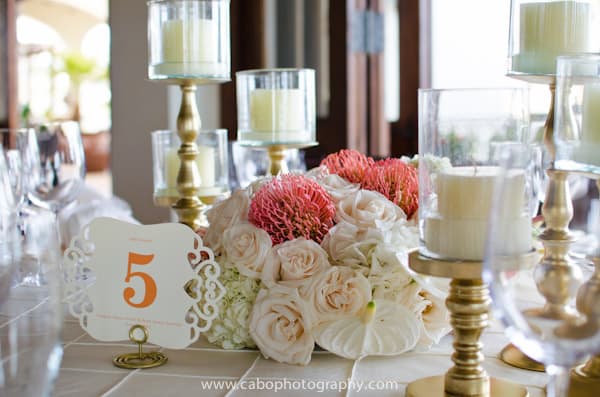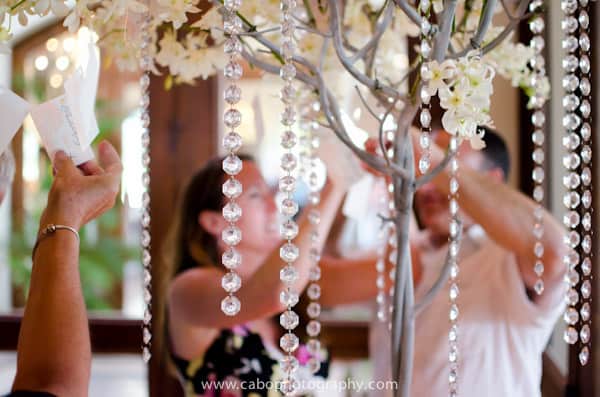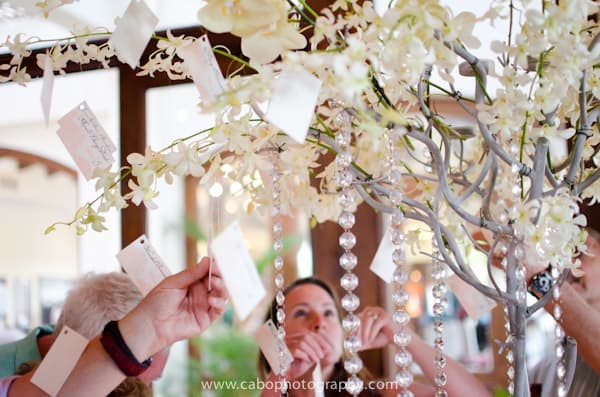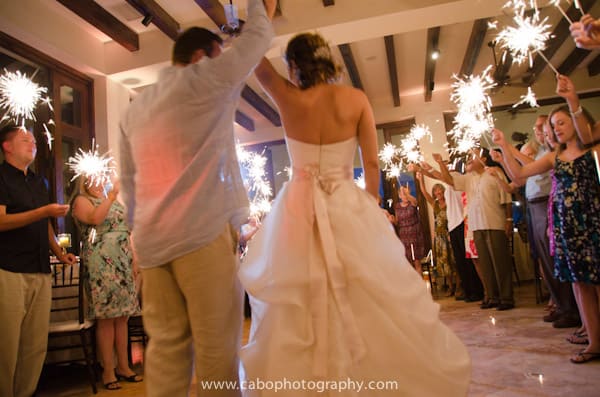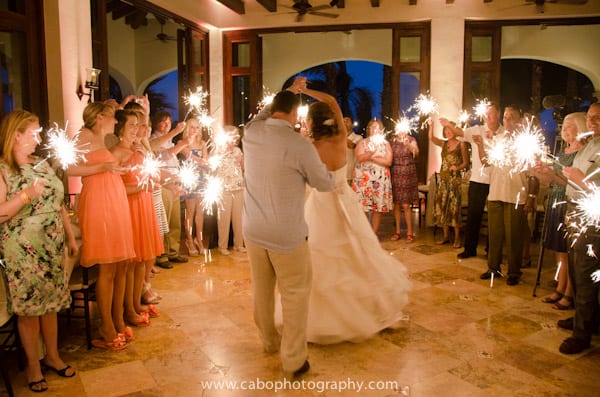 Real Destination Wedding Advice
What was your favorite part of having a destination wedding?
You can't ask for a more beautiful backdrop than the ocean, it is absolutely magical. A destination wedding also allows for your guests to get acquainted. All of our guest arrived a couple of days early and by wedding day everyone knew each other and felt like one family.
If you could give some advice to brides planning a destination wedding, what would it be?
Be flexible. We often assume that everything we have at home should be available at the destination. If you stay open, you can end up with something better than you initially imagined. Be organized, especially when it comes to your guests. Anything that you can do to make their experience better does not go unnoticed. Room blocks and transportation arrangements are greatly appreciated by wedding guests. And finally, be in the moment. It truly does go by in a blink of an eye. It doesn't matter if it's the windiest day of the year, your photos will look fantastic. It doesn't matter if your Dad steps on your dress on the way down the aisle, it will make you smile and relax!
Vendors
Photographer: Cabo Photography
Venue: Cabo del Sol
Dress: Marisa
Belt: Custom, Couture Brides—Las Vegas
Shoes: Manolo Blahnik
Bridesmaids: J Crew
Wedding Planner: Gabriela Cobian, Baja Weddings
Floral/Decor: Rene Larios
Hair & Makeup: Suzanne Morel