Vibrant, rustic, FUN and romantic… I could go on and on. I have so much to say about the overall aesthetic of this truly magical rainforest wedding at Hacienda Siesta Alegre in Rio Grande. Michelle and Jason set out to honor and celebrate Puerto Rican and Spanish culture in a genuine and memorable way while adding their personal flair and style in the mix. The result speaks for itself – I've never seen a more beautiful and candid set of wedding photos than those captured by TimeFrozen Photography.
Everything from the décor to the food to the entertainment was an ode to the local Latin culture. The venue itself "oozed vintage Spanish design," as the bride put it. And their entire wedding was designed to reflect just that – from the deep wine and taupe colors in their gowns and bouquets, to the lovely golden flowered cake and authentic local upscale Puerto Rican cuisine. To showcase Puerto Rican tradition, Michelle and Jason had a drum and dance troupe perform a historical piece called "Bomba y Plena" which represents dance (bomba) and music (plena).
To round out an exciting and memorable night… the island of Puerto Rico sent this party into overdrive with a rain shower! Michelle and Jason knew that if they wanted to get married in the Puerto Rican rainforest, they should expect a little rain! And they totally embraced their destination to the fullest – unpredictable weather and all! My favorite photos are of the newlyweds and their guests dancing in the rain. Not only are they borderline unbelievable (like, I had to re-read her Q&A because I couldn't believe this wasn't staged), but the childlike excitement in their faces as they sing and dance in the rain is just one snapshot of a truly unforgettable experience for Michelle, Jason, and their guests.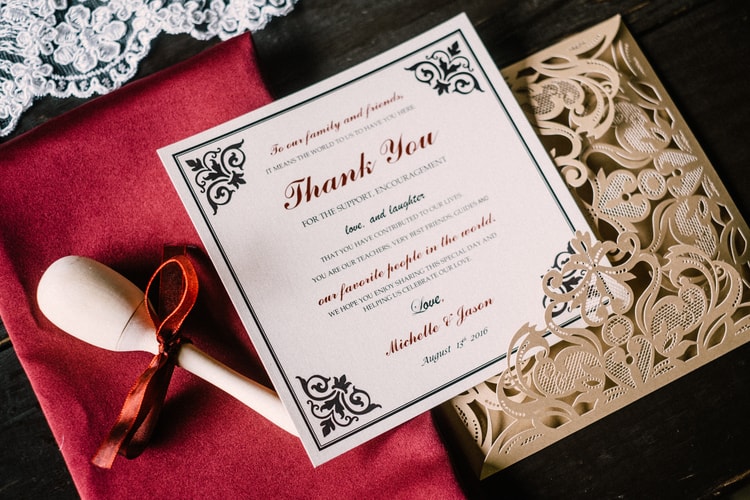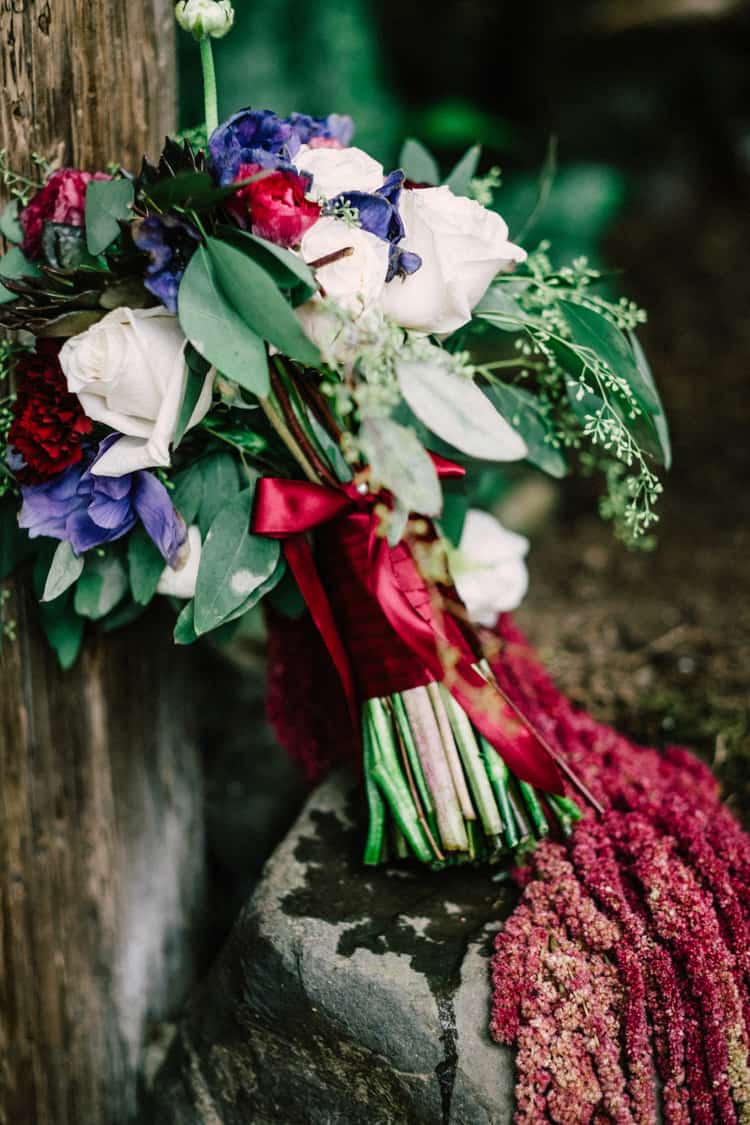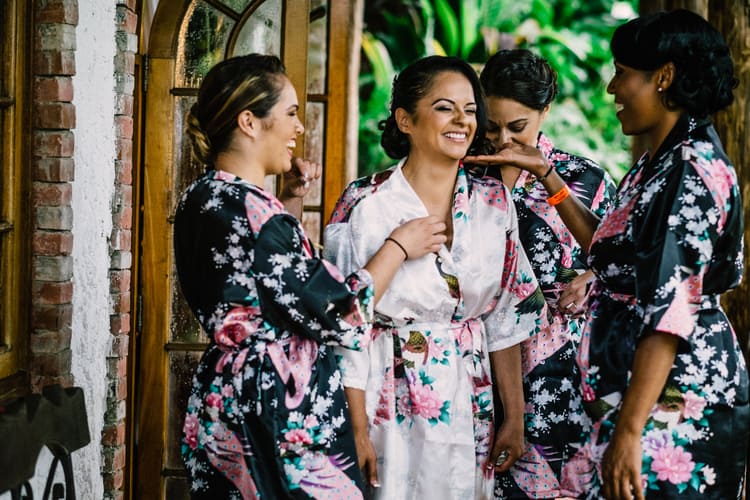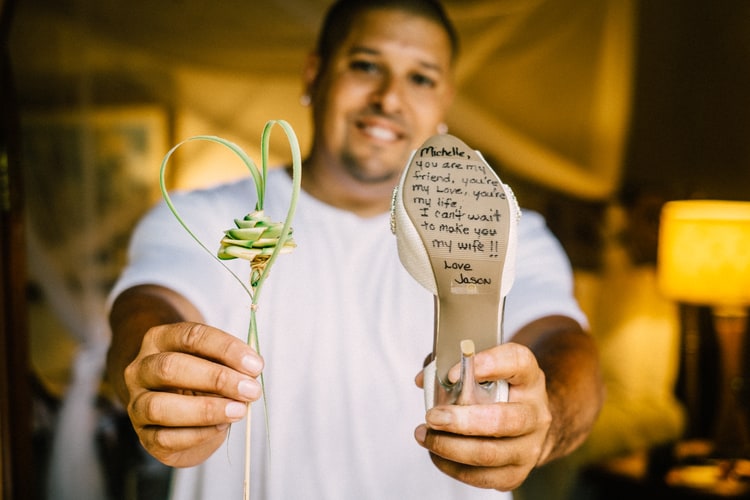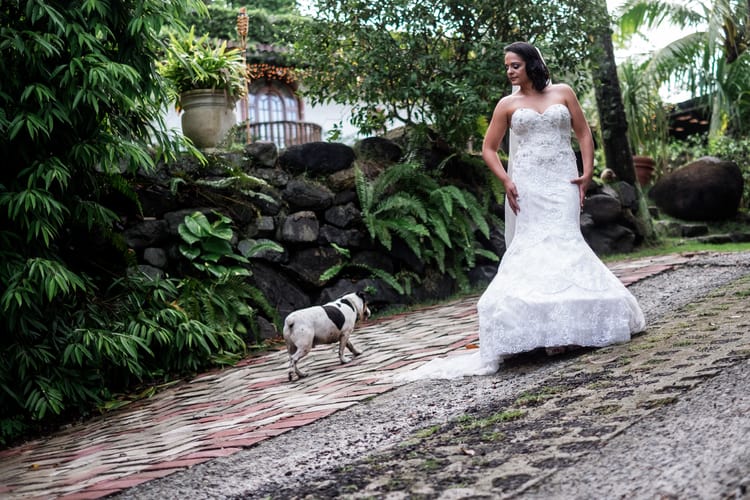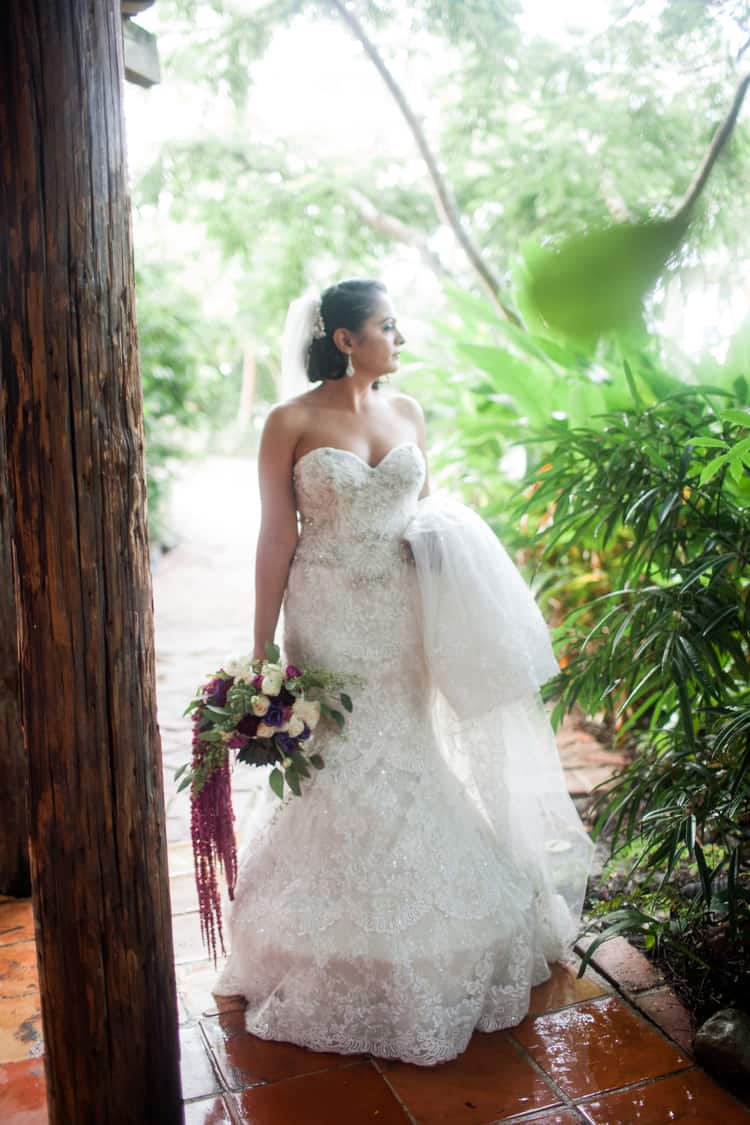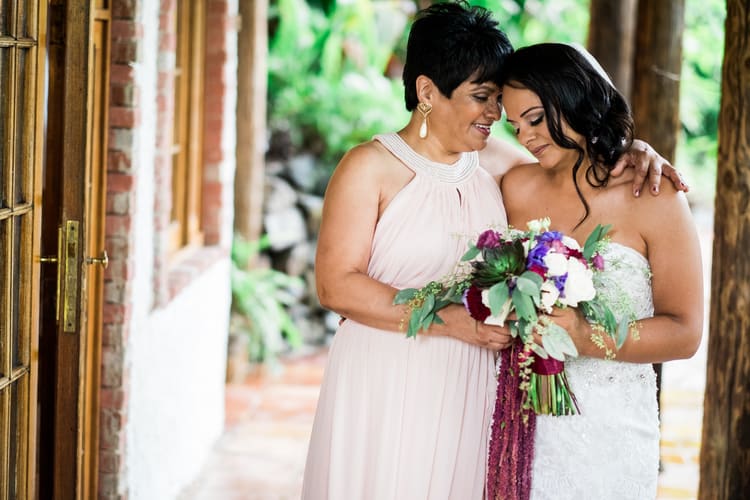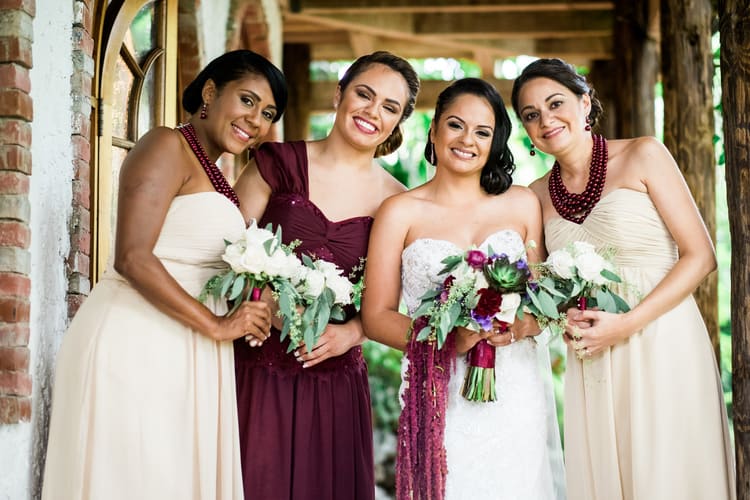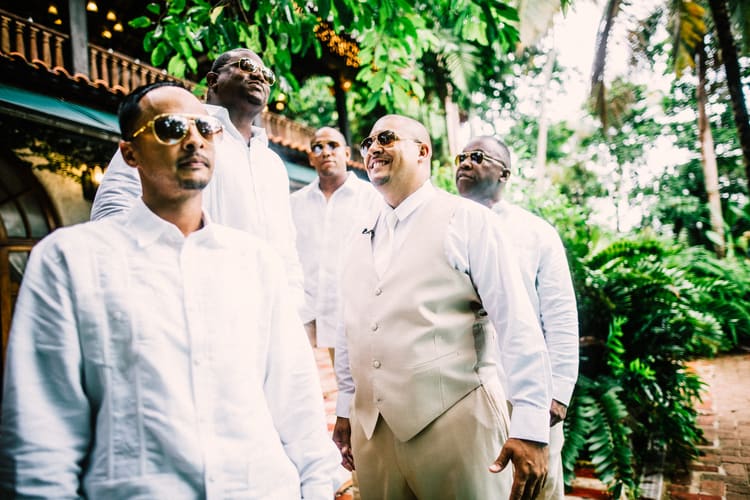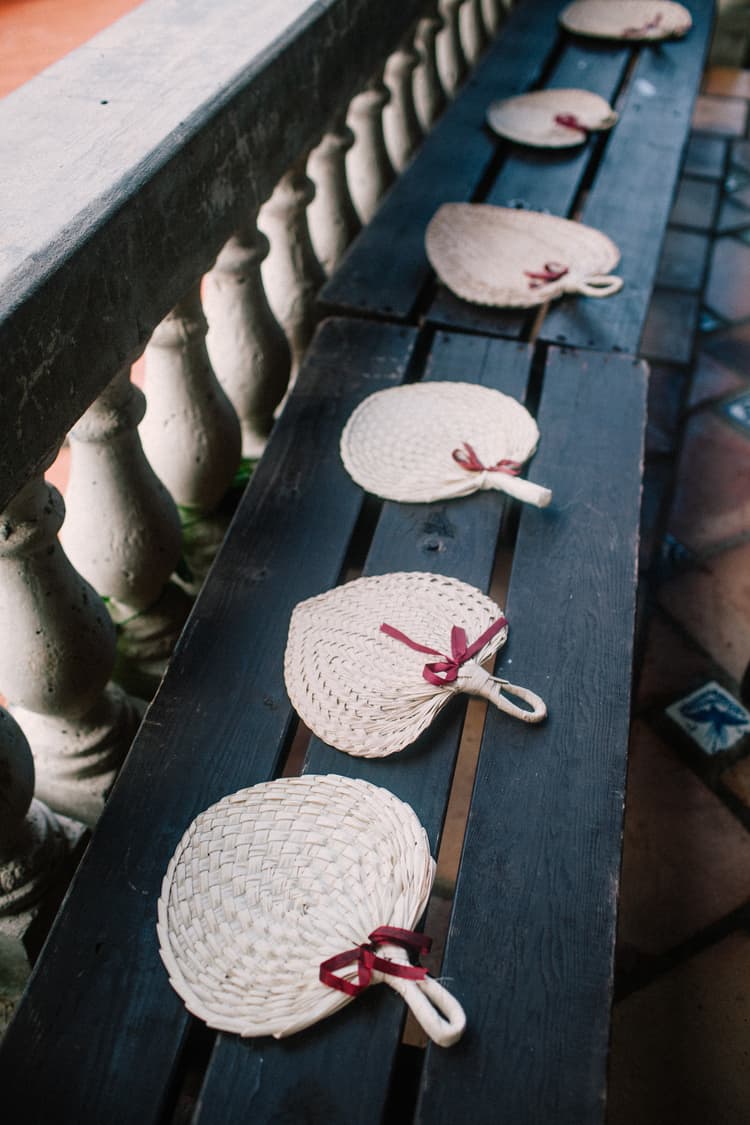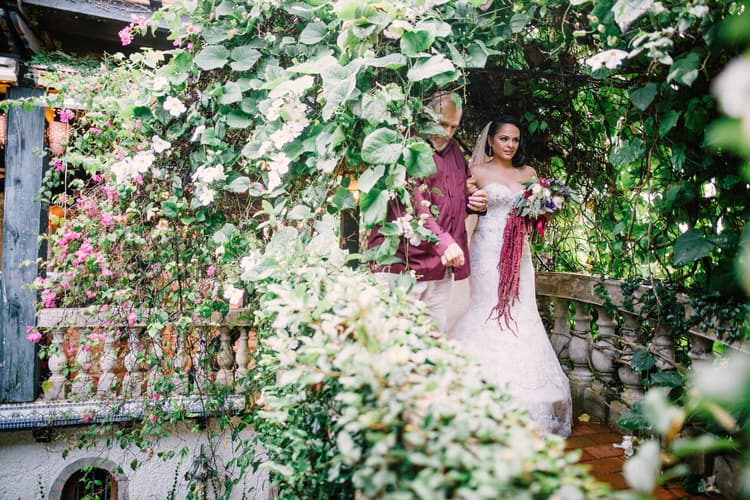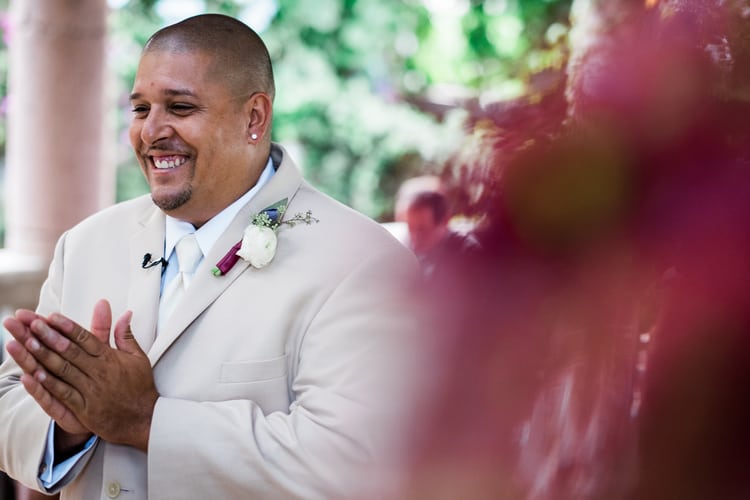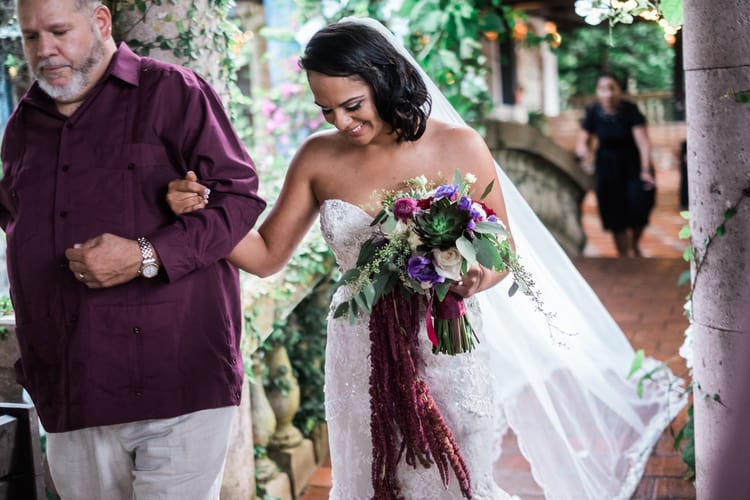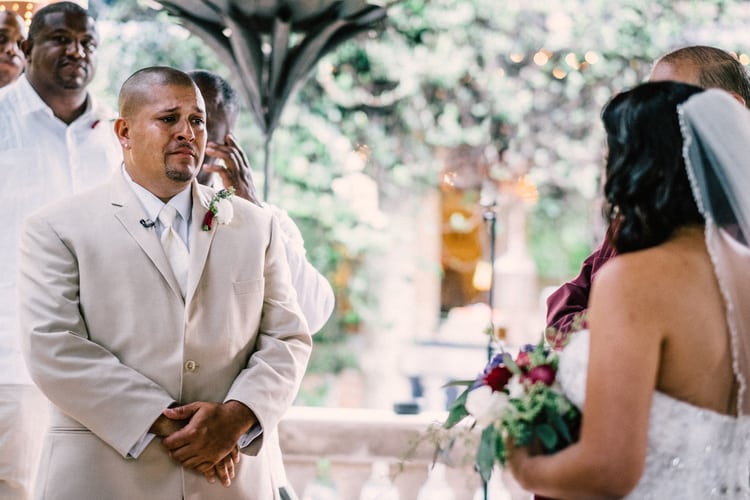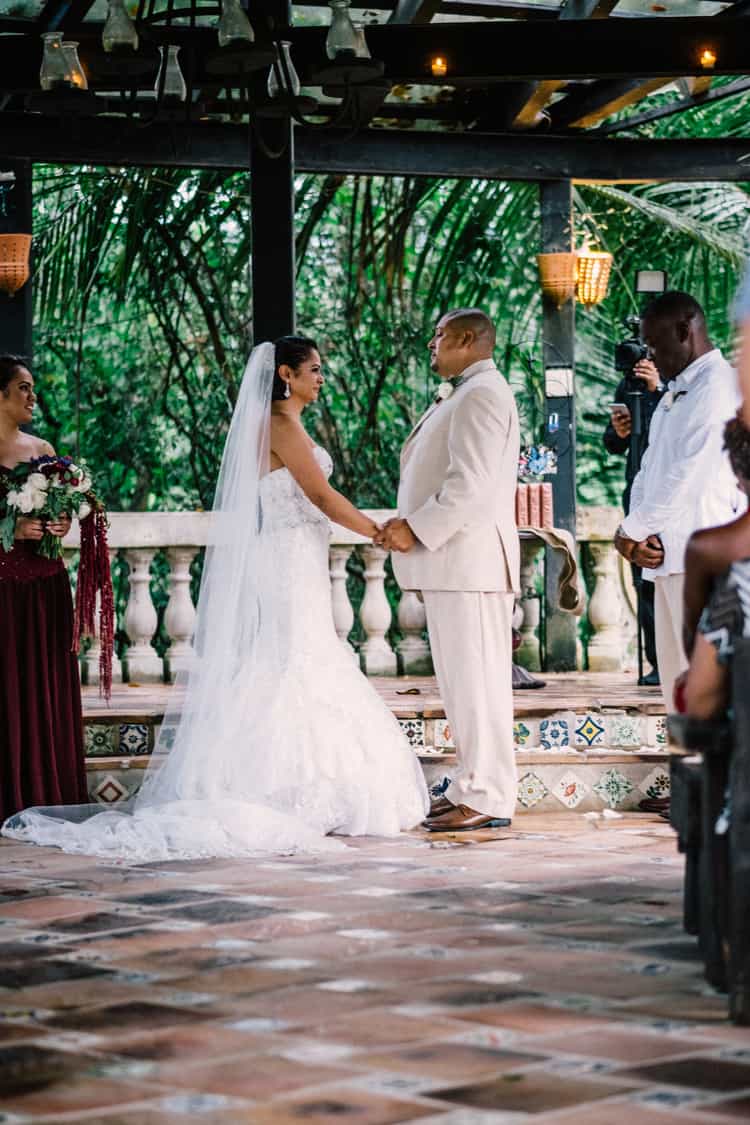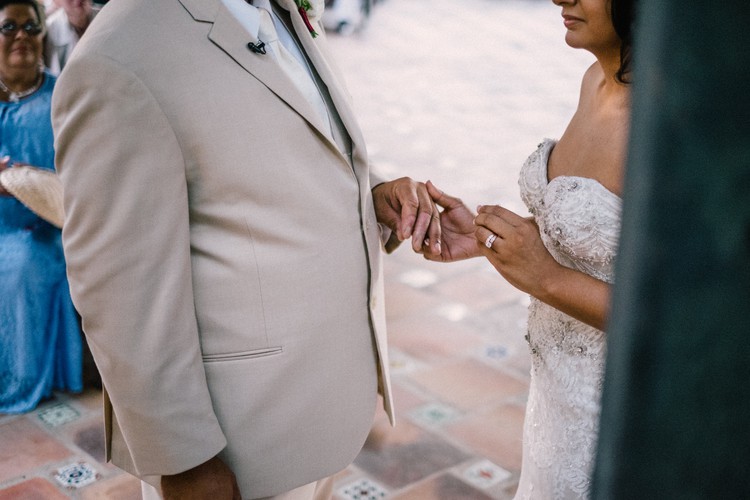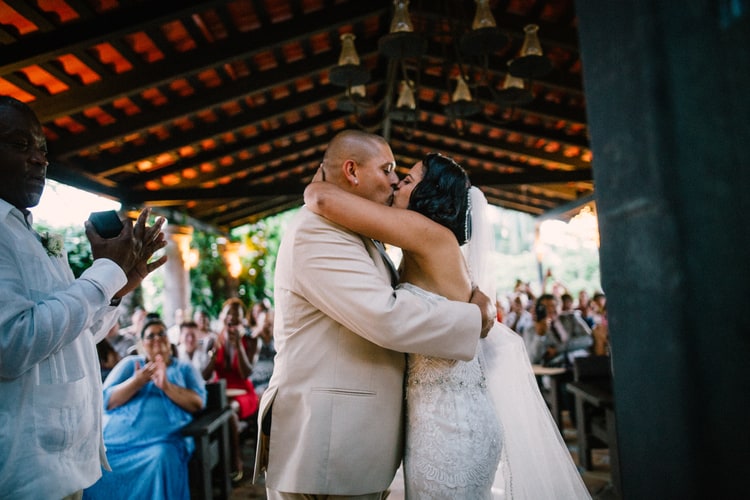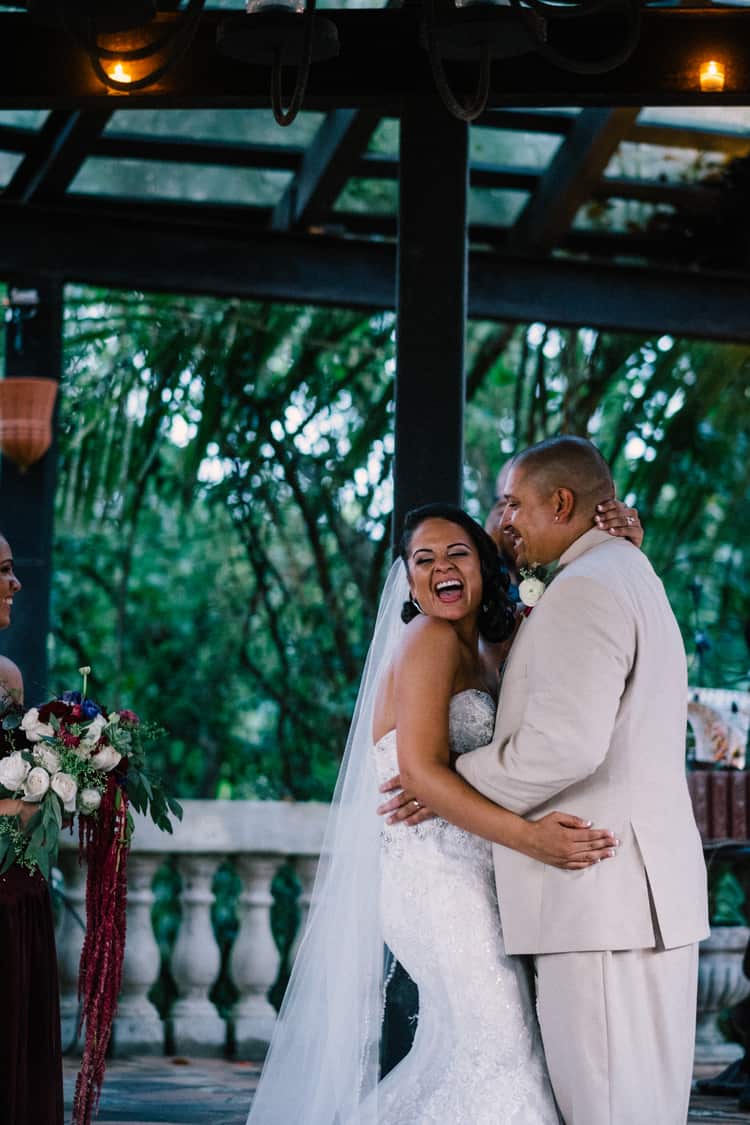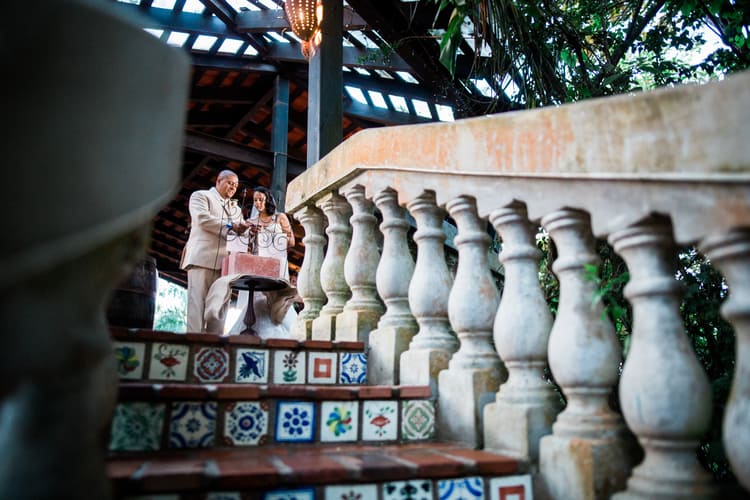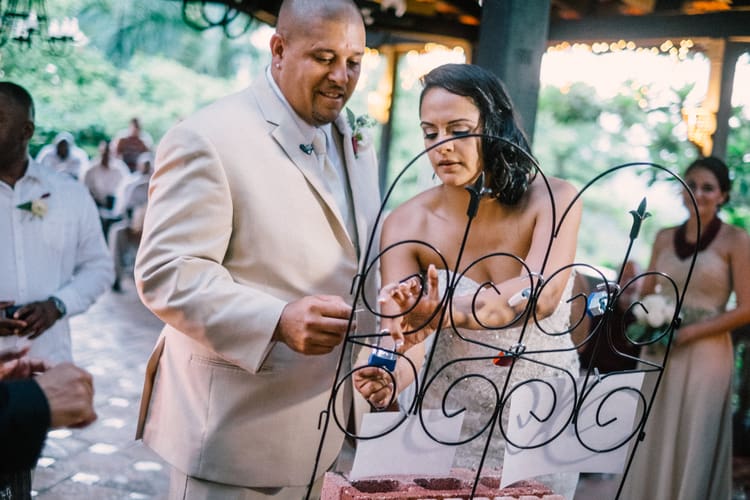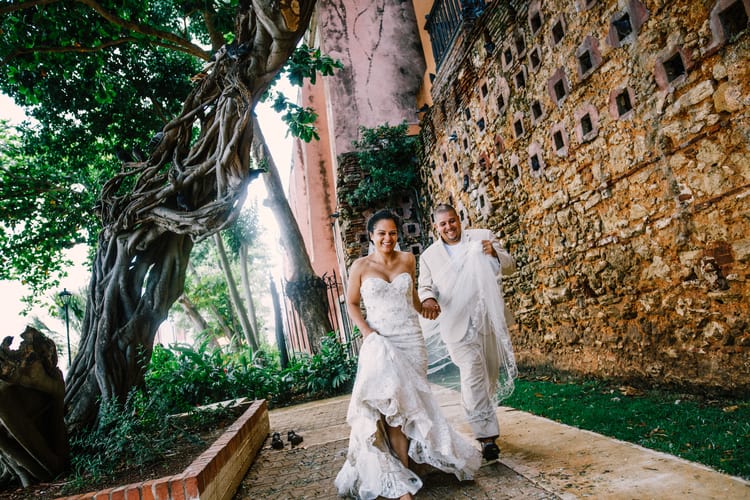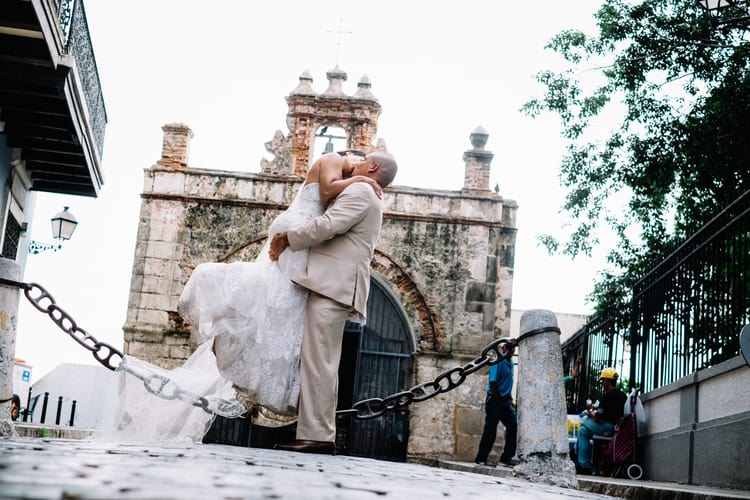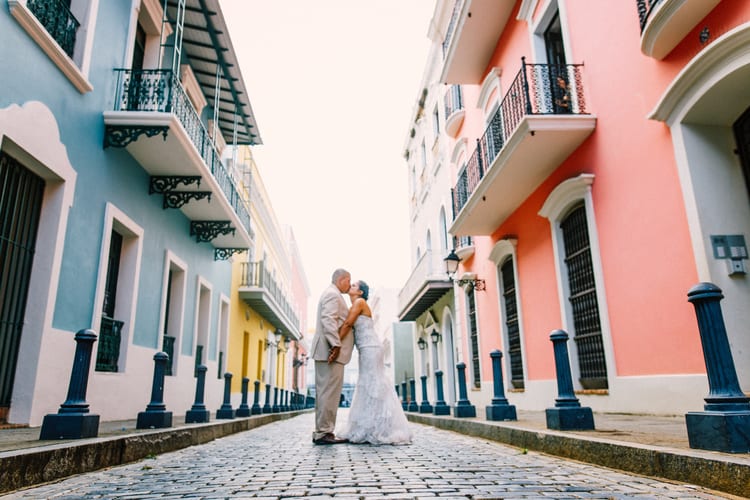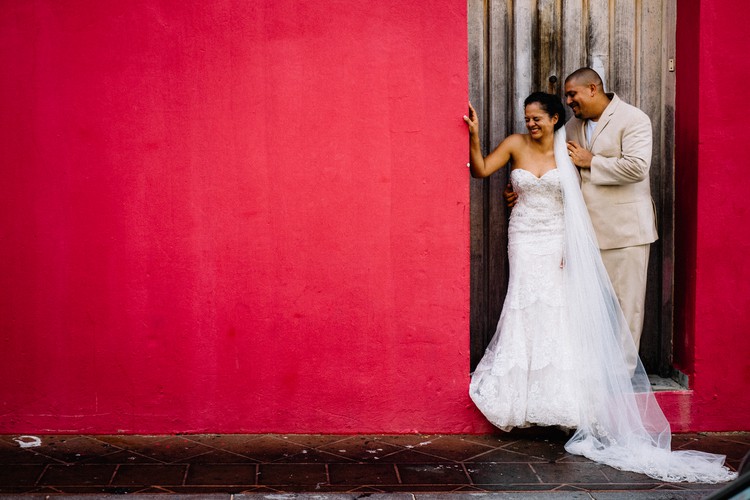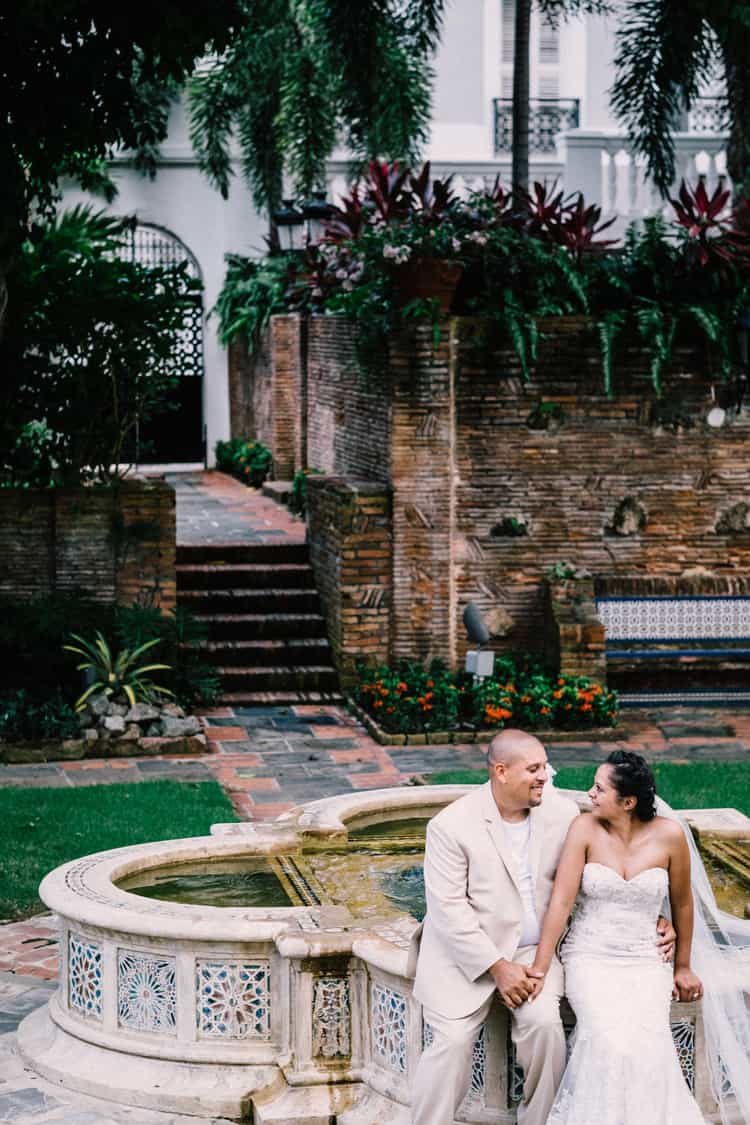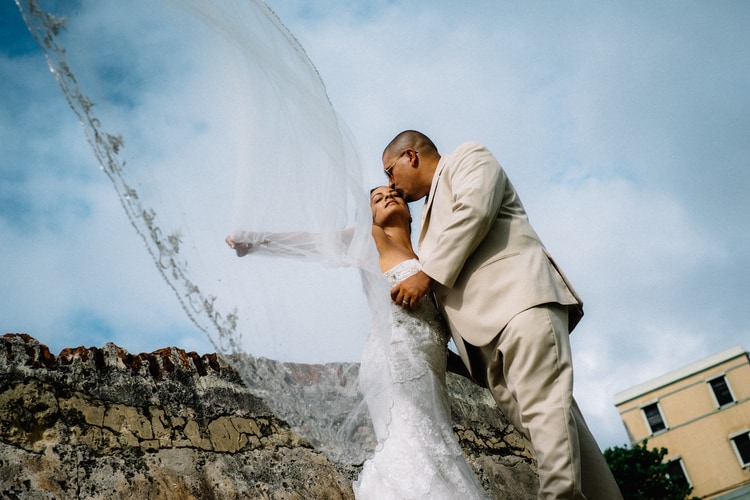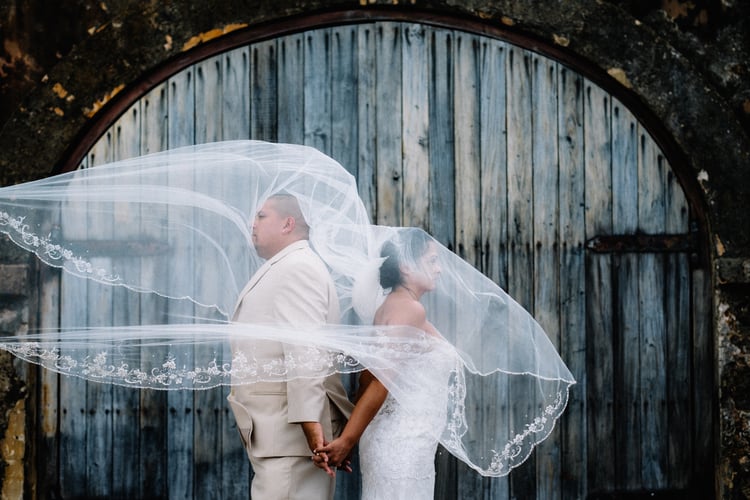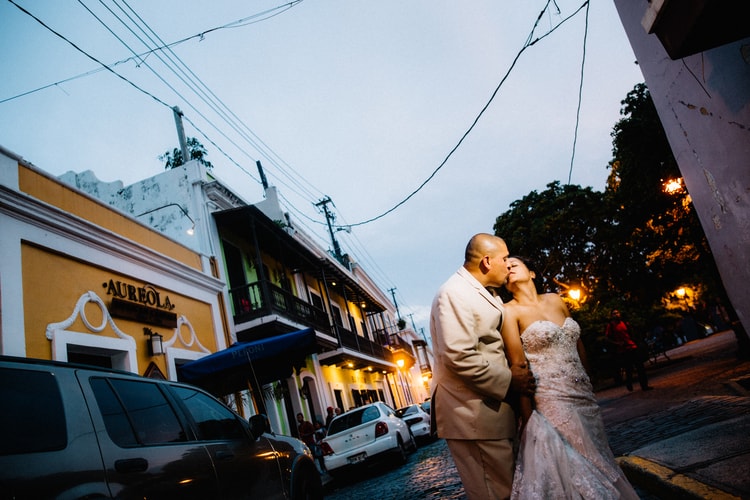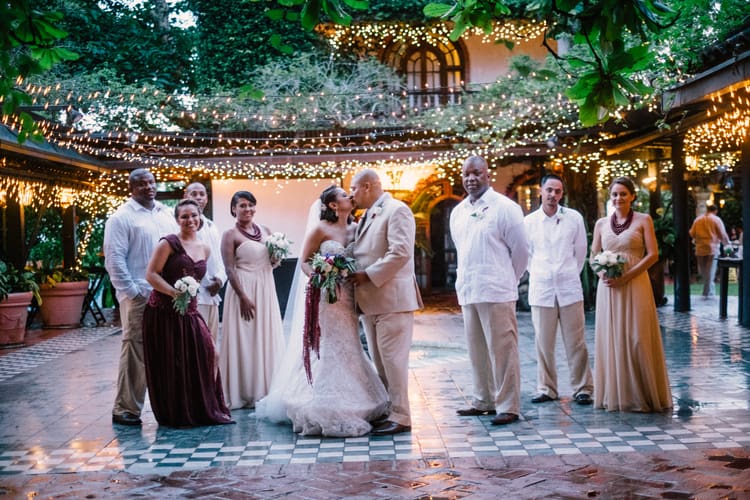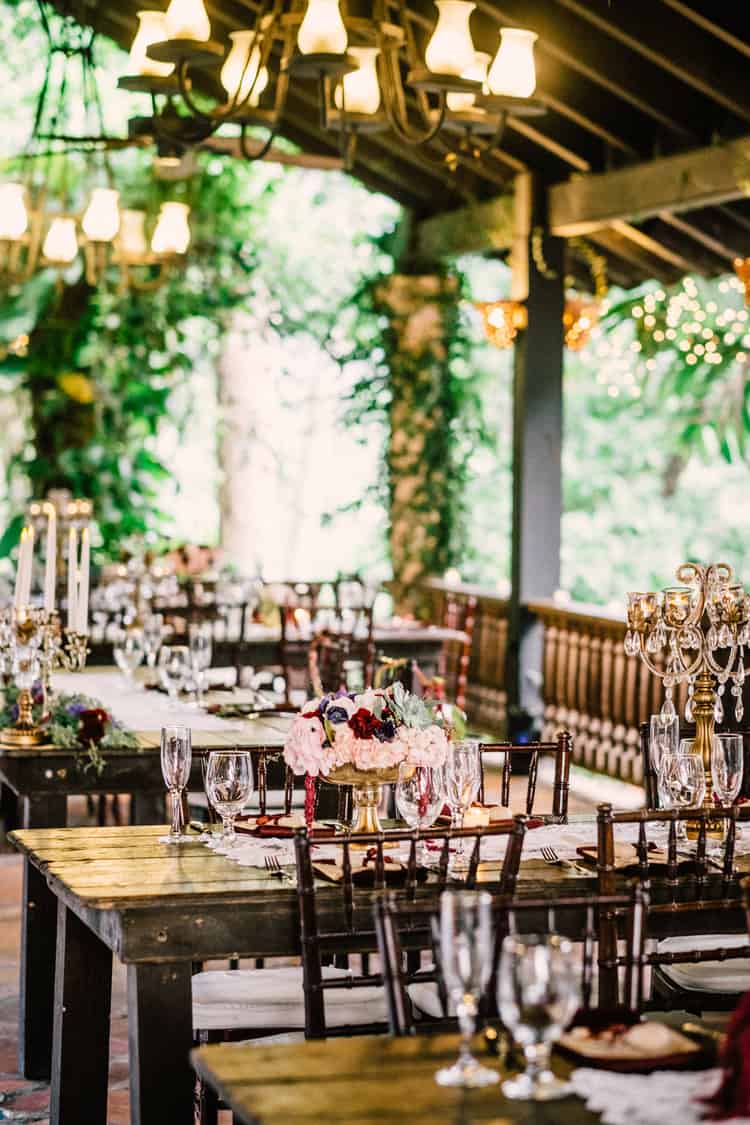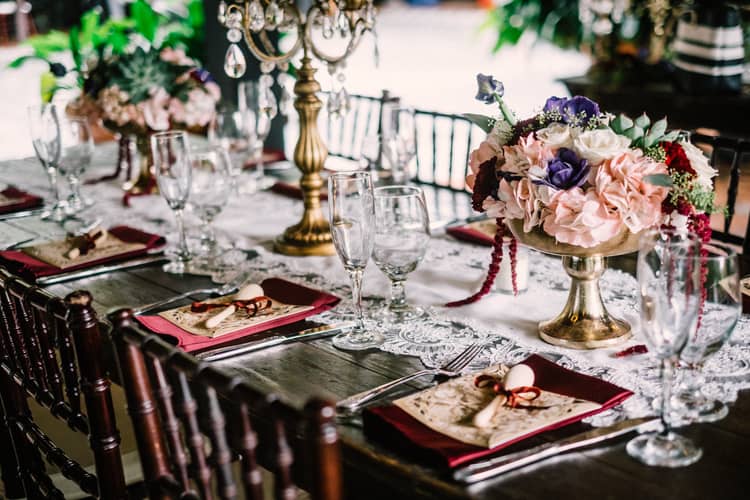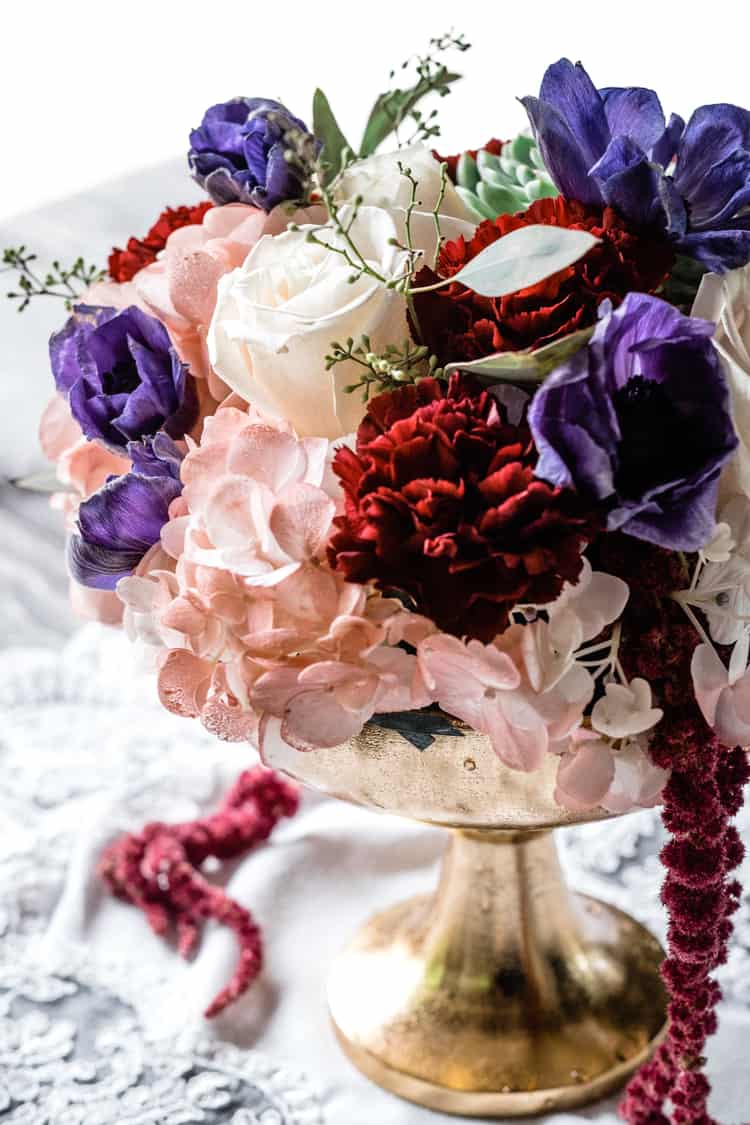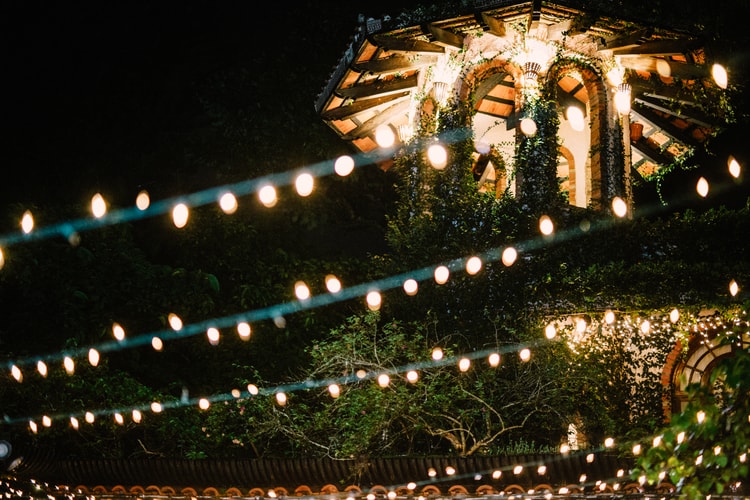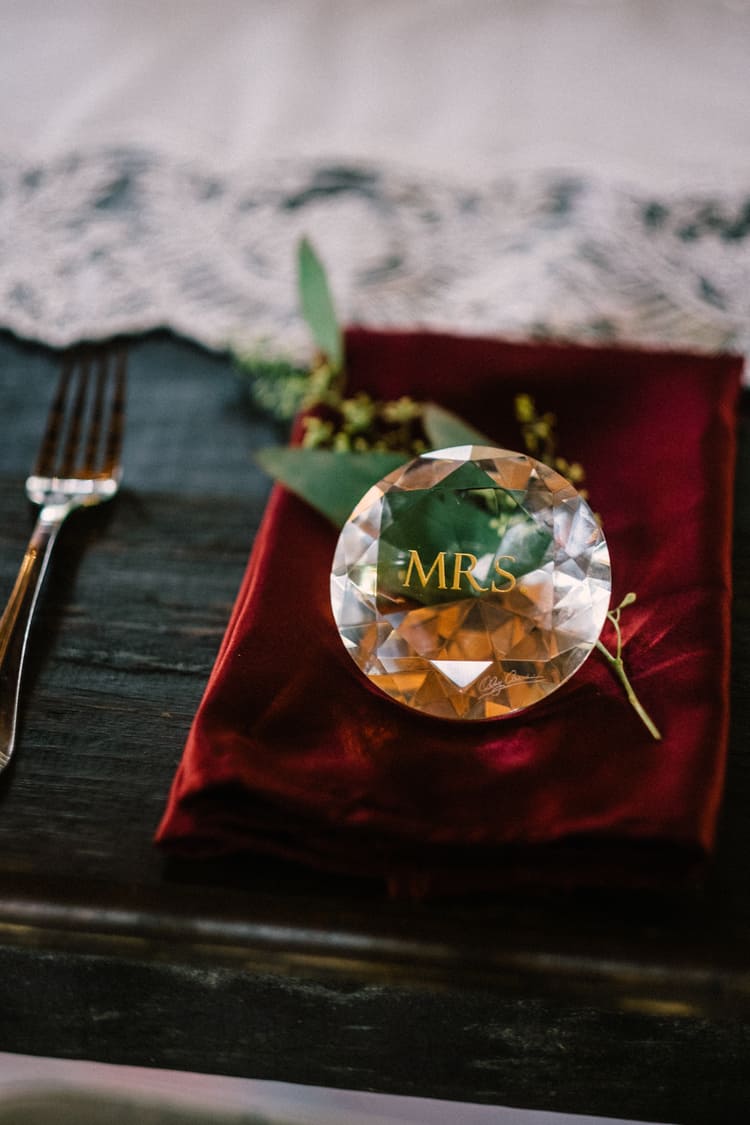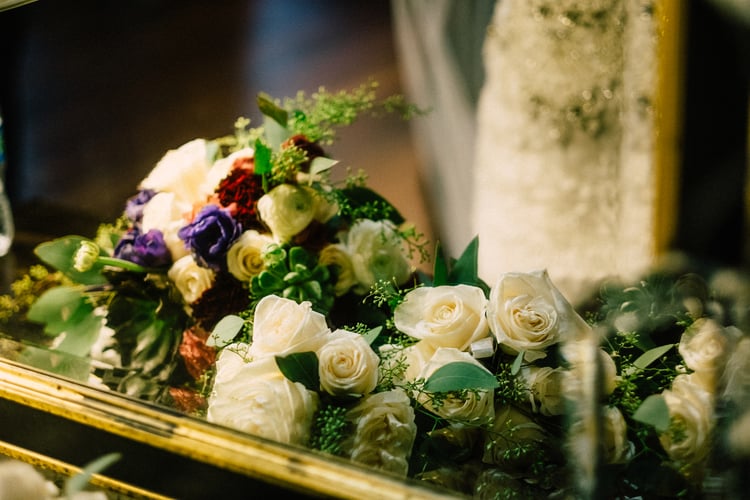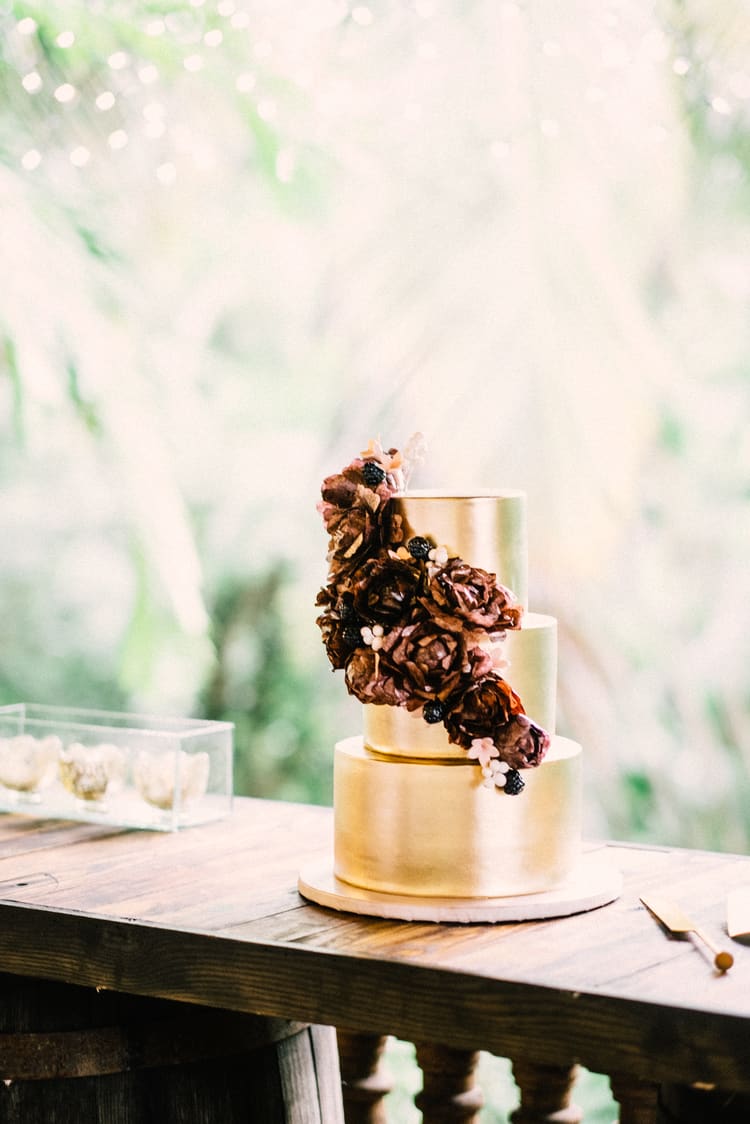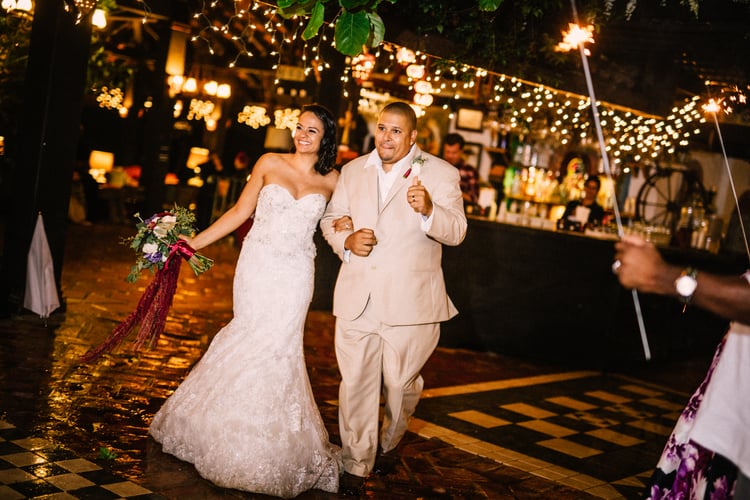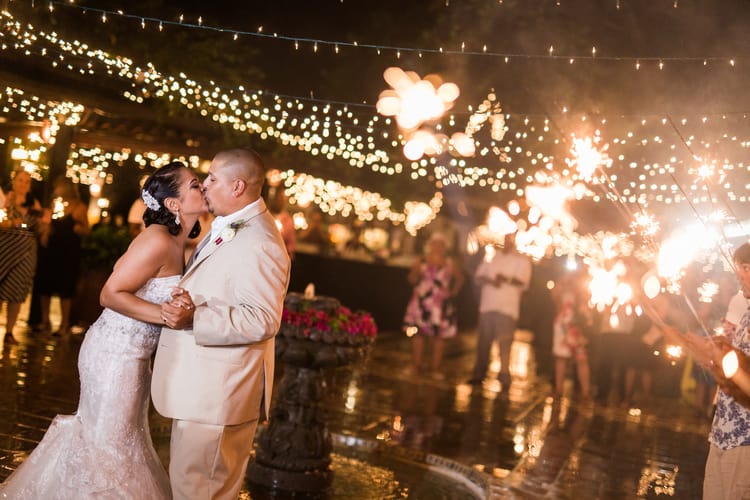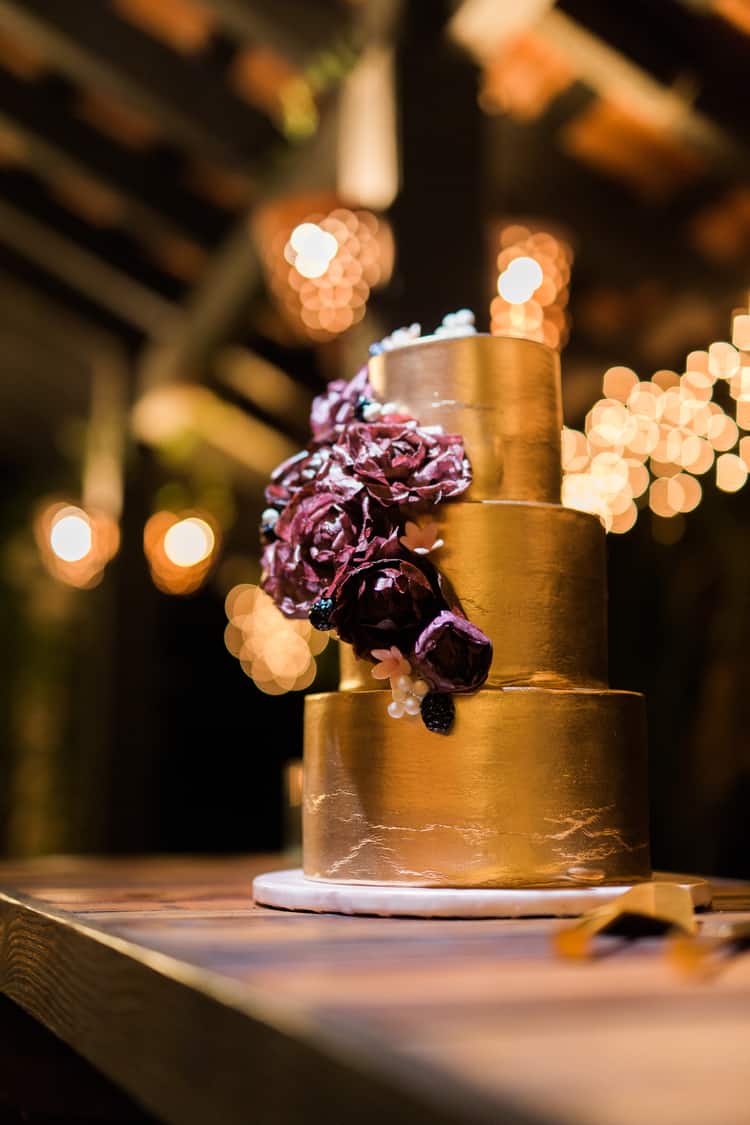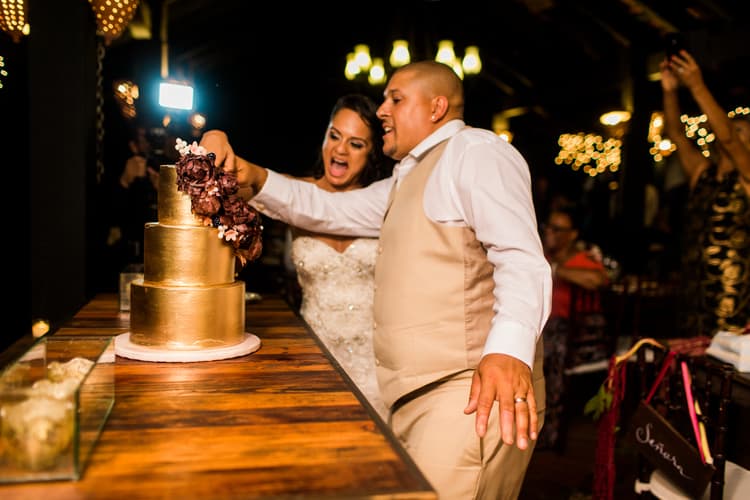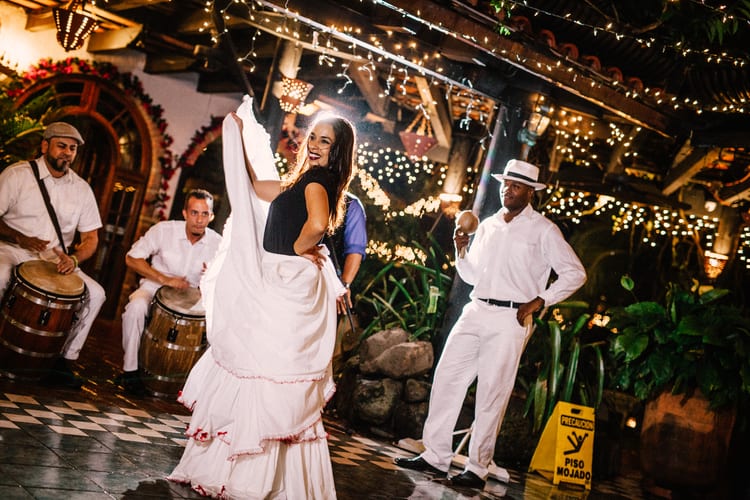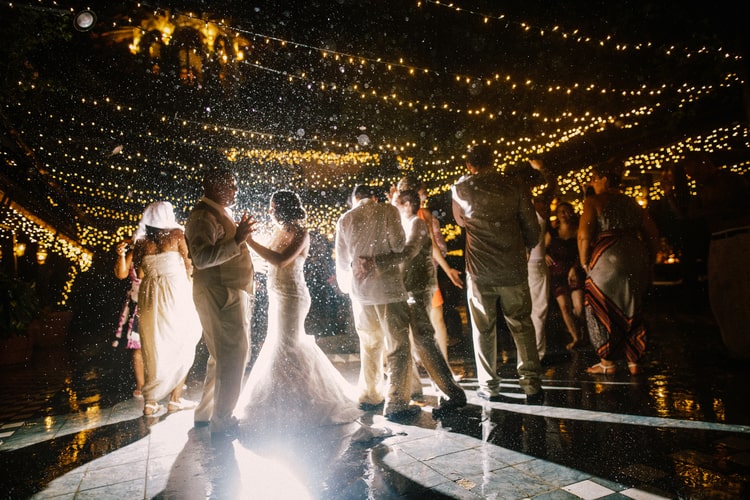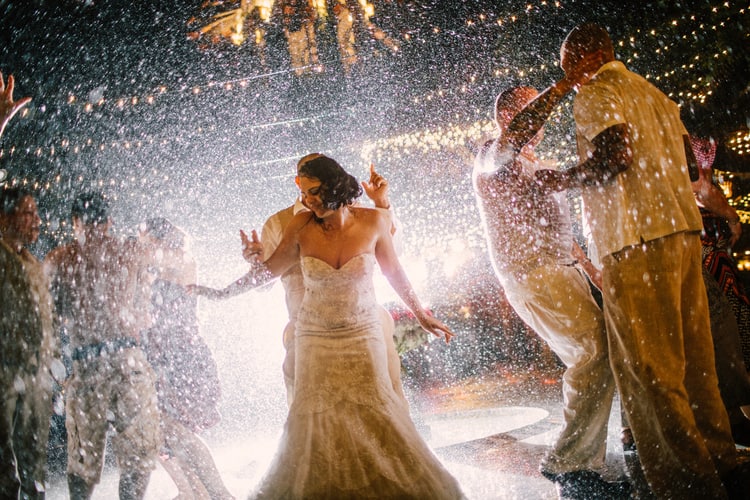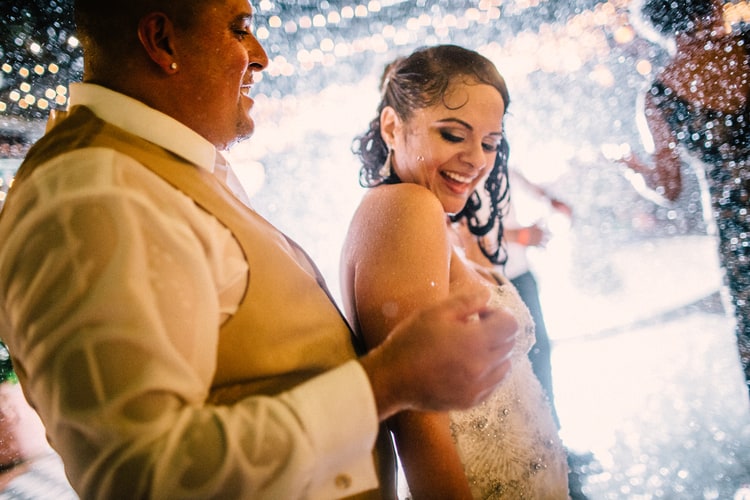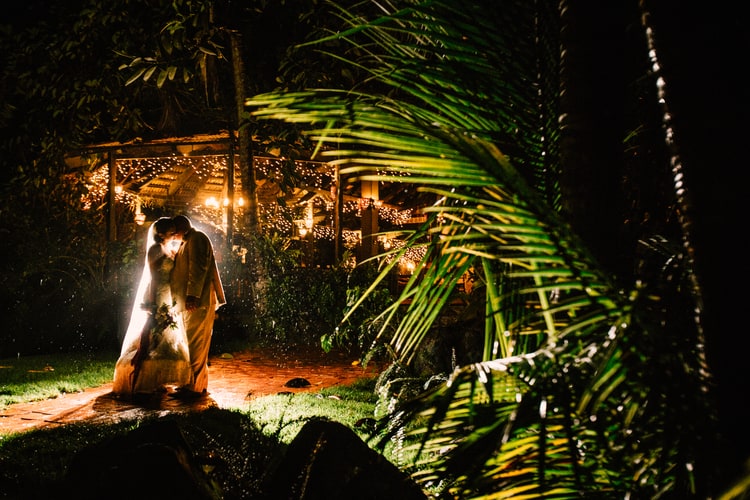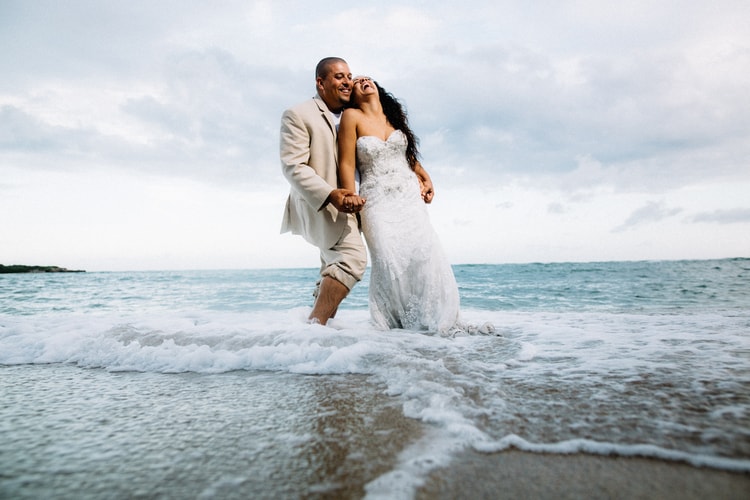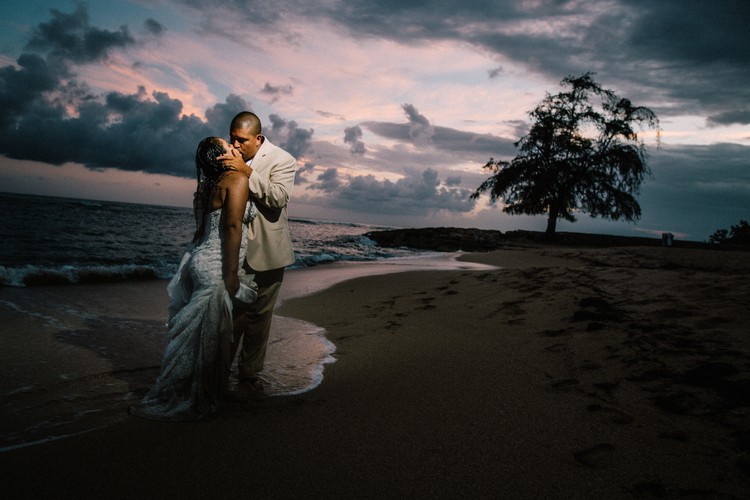 Real Destination Wedding Q&A with the Bride:
Why did you choose to have a rainforest wedding in Puerto Rico?
We got married at the Hacienda Siesta Alegre in Rio Grande, Puerto Rico. We had already decided that we wanted to get married in Puerto Rico but we had the task of finding the right venue. Hacienda was on our list. What really lead us to our decision was that we wanted guests to really see and be immersed into the Puerto Rican culture. The venue is rustic with antique furniture, beautiful flowers and an outdoor/indoor feel. It basically oozed vintage spanish design and we knew we wanted to plan our wedding at that venue and design our wedding around that.
How many people attended your destination wedding?
In attendance we had 70 guests.
What was your wedding theme?
Our theme was vintage, rustic Spanish but still elegant. we really wanted our guest to see and learn something new about Puerto Rico that they didn't know or haven't seen.
What were your sources of inspiration?
The colors were wine and taupe with hints of gold in certain things which fit into our vintage Spanish theme. flowers were the same colors but were some very exotic and flowers & foliage that were have never seen …just beautiful. Our wedding cake was gold with wine colored flowers.
Was there something unique or special that you incorporated into your rainforest wedding?
The Spanish culture was the theme that we built on. The food was all traditional Puerto Rican food but it was presented in a very upscale presentation that was classy but still traditional.
What was your favorite wedding detail?
Its hard to pick one due to the fact that it was an extremely magical all around. however to showcase the puerto rican culture we hired a drum and dance troop that showcased the foundation of there musical and dance history through a style called "Bomba y Plena" ( Bomba is the dance & Plena is the music). It was a real treat to our guests(the Hispanics and non Hispanics) who were captivated by the performance and were also eventually incorporated into the performance.
Was there any tradition that you put a "destination wedding" spin on?
Years before we got married we put a lock on the lock bridge in Paris. The officiant for the wedding without knowing this had incorporated a small piece of iron fence with two locks. He wanted us to lock and throw the key into the ocean later (which we did). We actually placed that iron fence with locks at the venue in a place that fit right in. We visit it every time we go back to Hacienda Siesta Alegre.
What was the most memorable thing to happen on your wedding day?
Due to the time of year that we got married and the fact that we were on a tropical island there was always gonna be rain at some point in the day. You just didn't know when. What was great about our venue was that they had a rain provision without it changing the feel of our wedding. Our wedding ceremony was supposed to be in the garden area but due to the fact that it was going to rain we had it under the pavilion in same location. It was just as beautiful.

However the wedding reception area is a really beautiful area with an open to the sky dance floor. But all the tables are under a covered pavilion. Later in evening while everyone was dancing the rain came and it poured on us. But not one person left the dance floor! As a matter of fact, more people joined us to dance in the rain. Truly awesome and memorable. Our photographer loved every second of that because he knew what the end result would be ….amazing pictures!!
What was your favorite part of having a destination wedding?
As a couple we go to Puerto Rico all the time! But it was amazing and a joy to share it with our friends and family and for them to see why we love it so much.
What was the biggest challenge in planning your destination wedding?
It's really hard to plan from a distance as it's hard to meet with vendors. It's also hard to plan all the small details that need to be in place for wedding day. Things like make-up artist and hair stylist. I say that only because it becomes costly to bring all those people with you.
What's your advice to other couples planning a destination wedding?
Get a good and well reviewed wedding planner that lives at the wedding destination. It will save your sanity and relieve some stress. And you will still be stressed..LOL.
Vendors:
Photographer: TimeFrozen Photography
Caterer: Bliss Catering
Hair Stylist: Brides By Tiatiana
Cake Designer: Double Cake Baking Studio
Event Planner: Innovative Events PR
Other: SAK Entertainment
Event Venue: La Hacienda Siesta Alegre