Yenny and Will had an intimate wedding at the exclusive Villa La Joya— a private oceanside destination wedding venue in Riviera Maya that took my breath away! When I asked Yenny about her venue choice, she said: "Finding something elegant, private, and Oceanside isn't easy, but Villa La Joya had it all and more." And she's not kidding! This venue offers some of the most beautiful views –not only of the ocean but of the natural landscape and historical architecture.
Yenny and Will incorporated both traditional and non-traditional elements into their big day, making for an incredibly unique destination wedding. Everything from the venue, to décor to Yenny's stunning Mori Lee gown, were carefully chosen to create a gorgeous Mediterranean vibe… yes, in the Caribbean! With destination weddings, you can do just about anything you want. Hang a couple of crystal chandeliers on the beach? They did that, too! What a dream for the crew at Ashlee-Mintz Photography to be tasked with capturing such a unique event. This is definitely one of the most impressive destination weddings we've featured and I'm so excited to share all the details with you! Enjoy!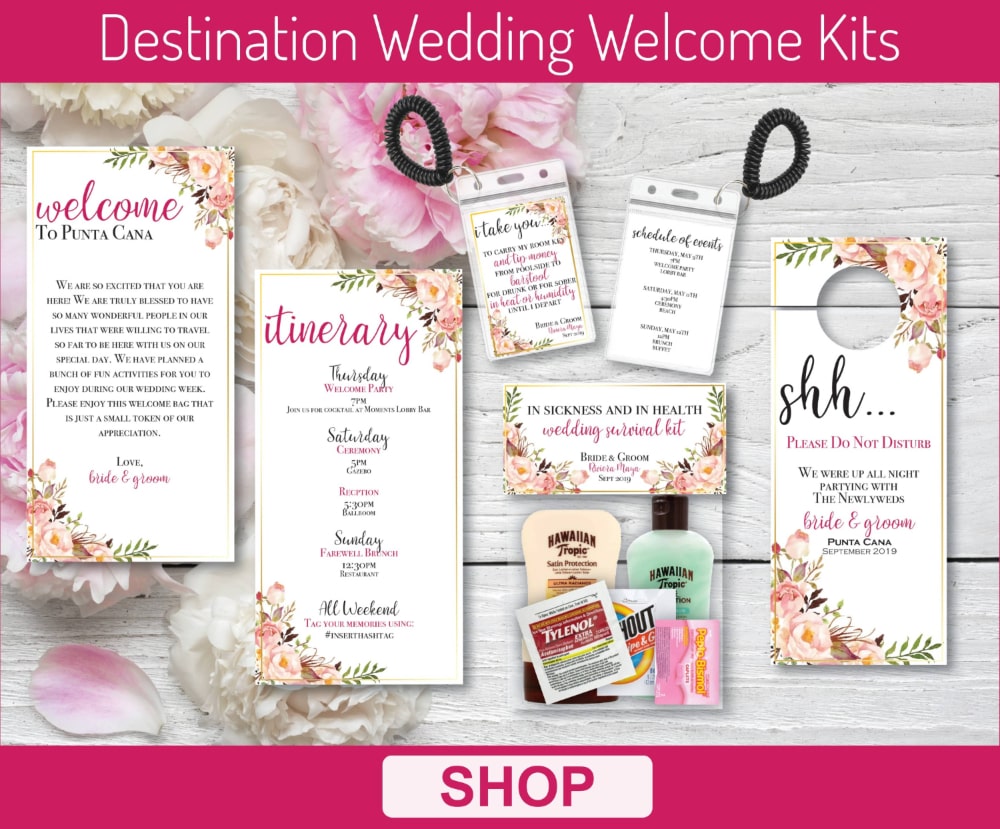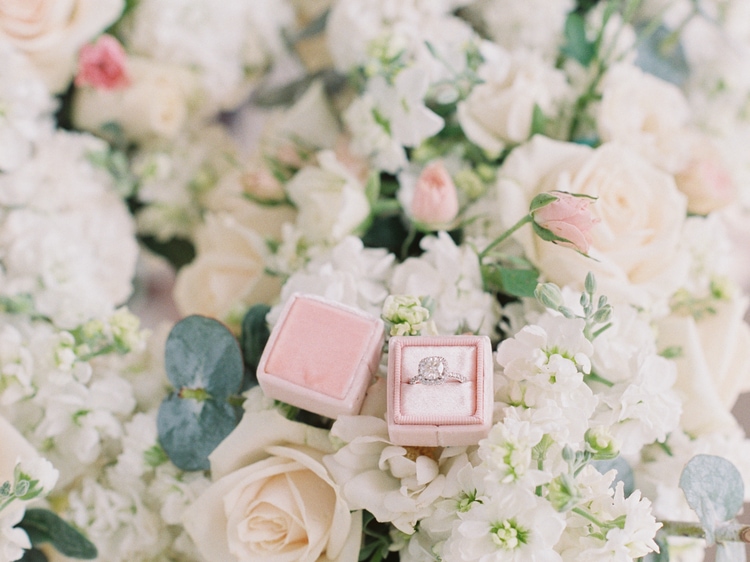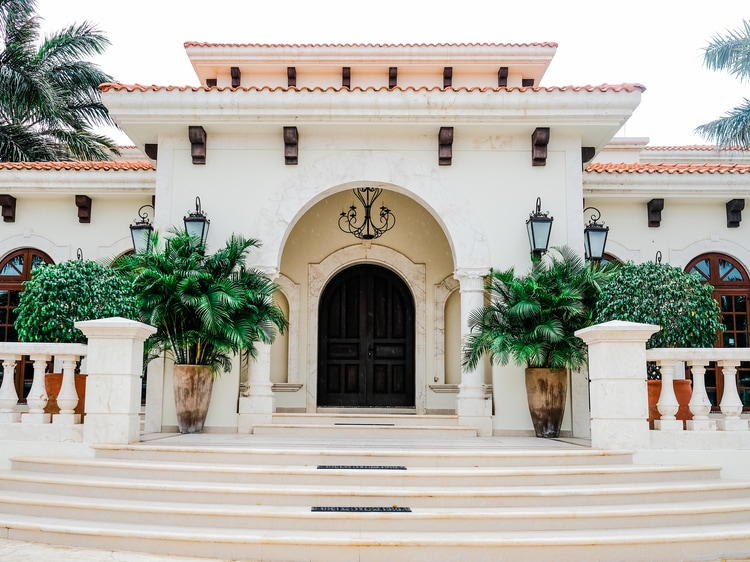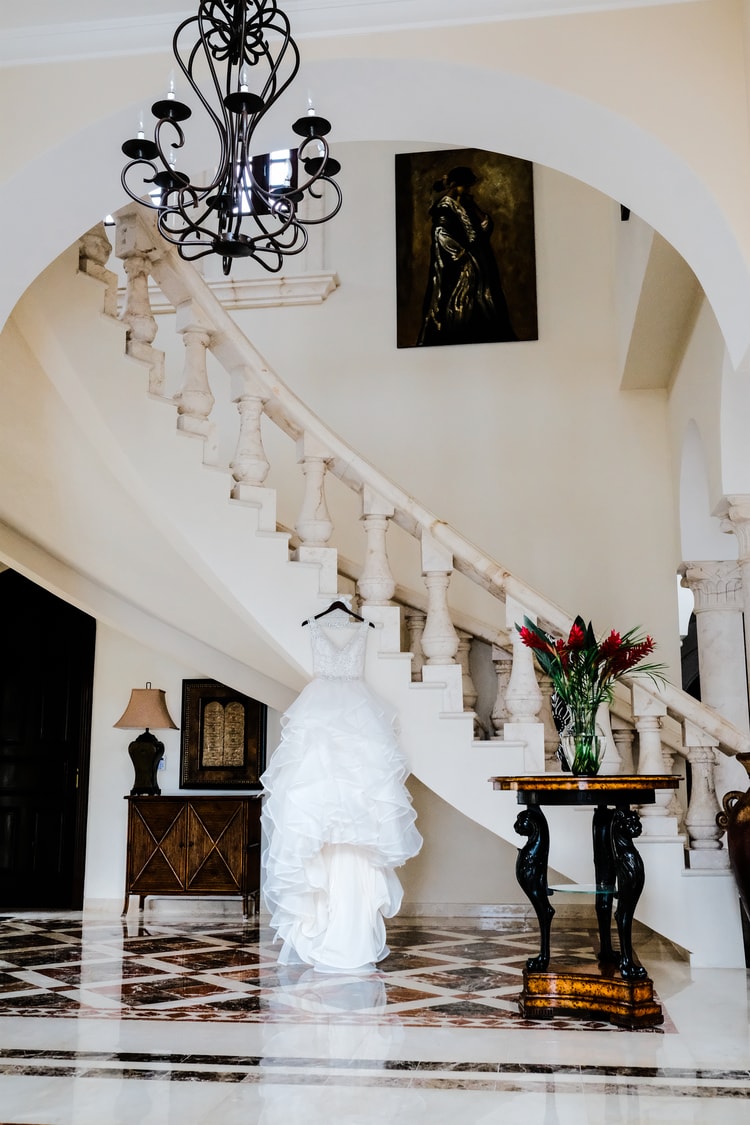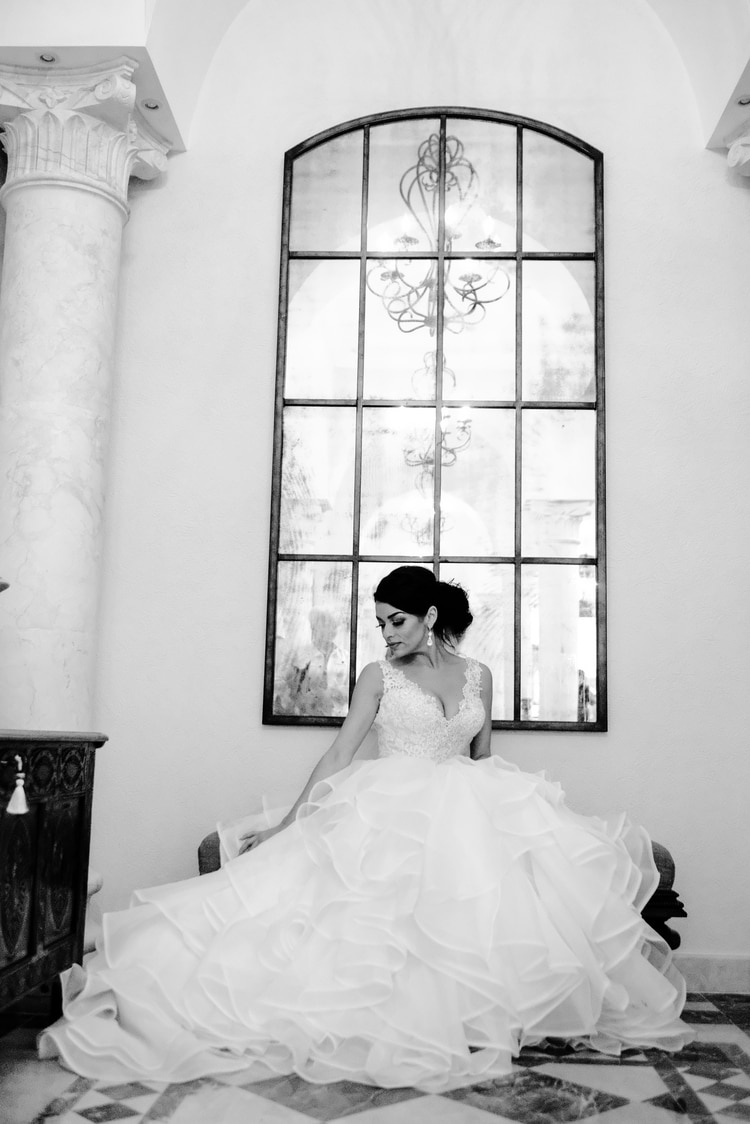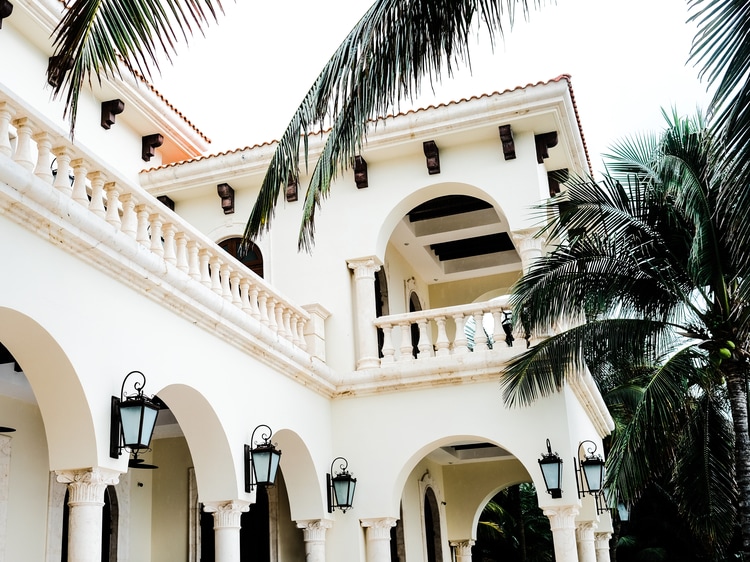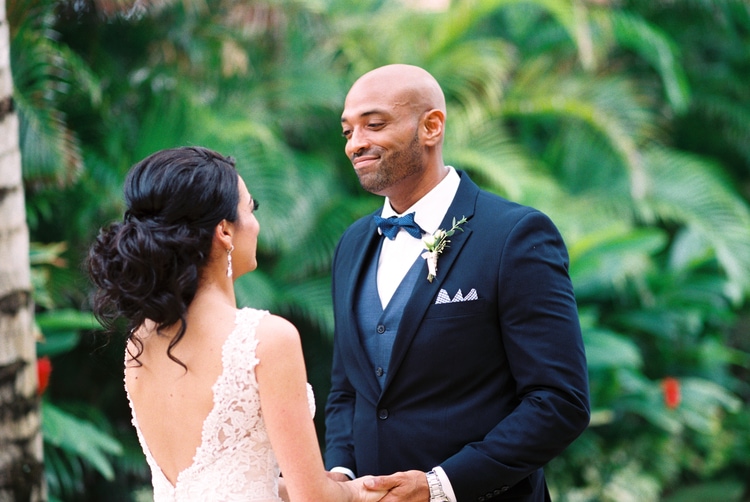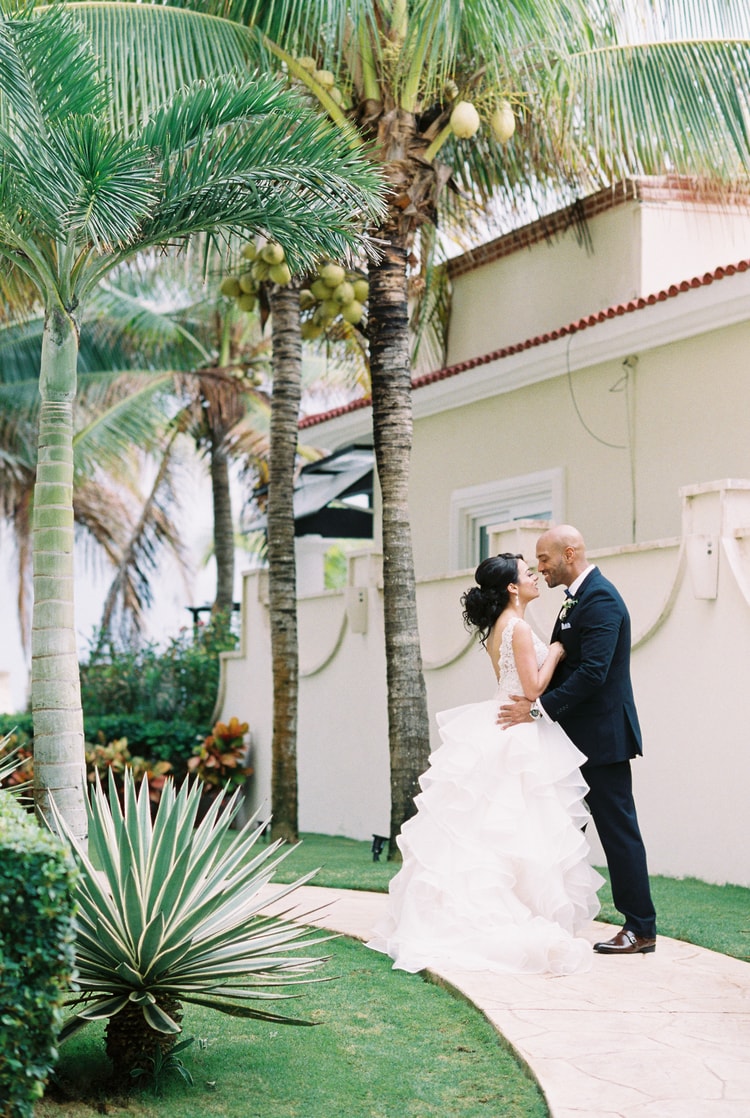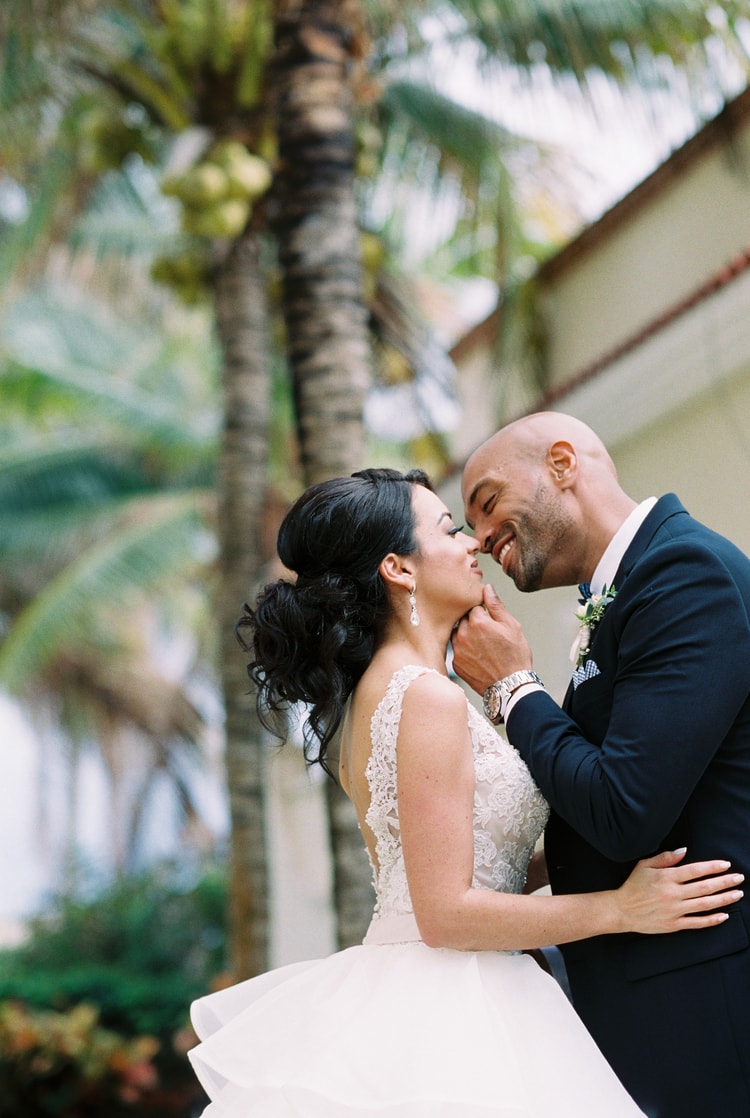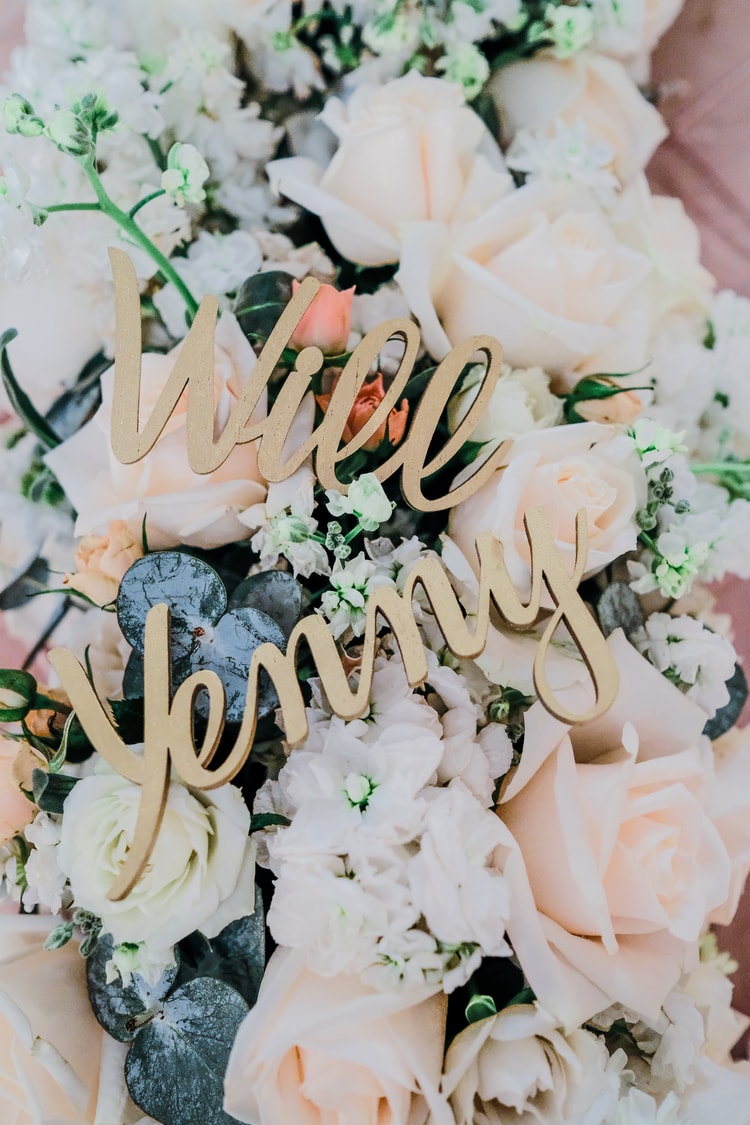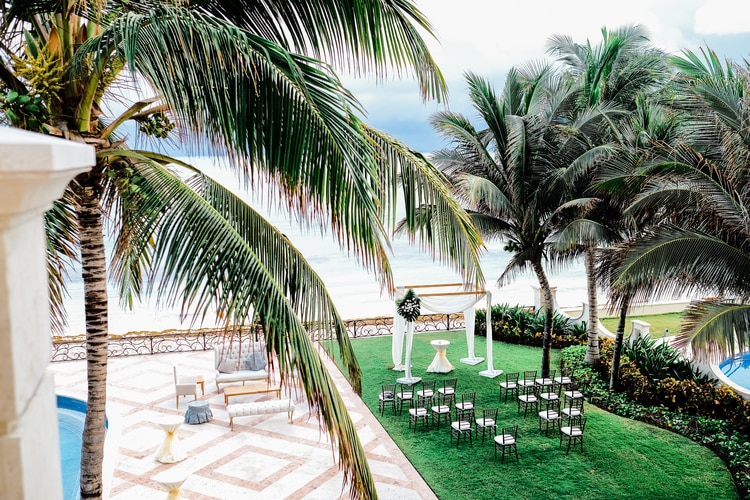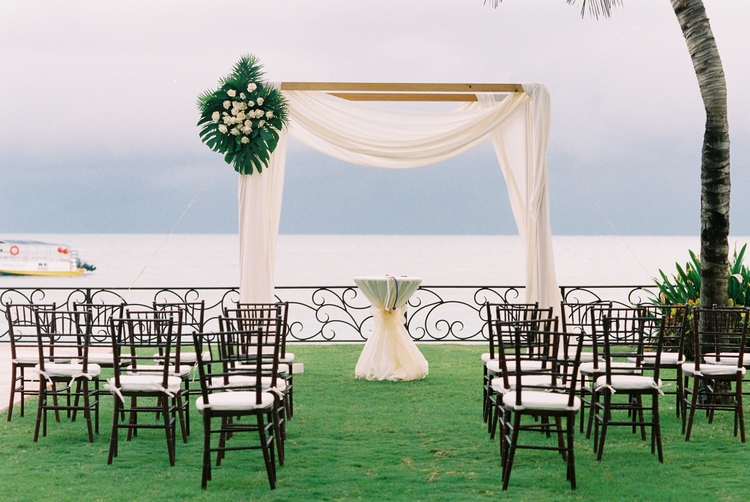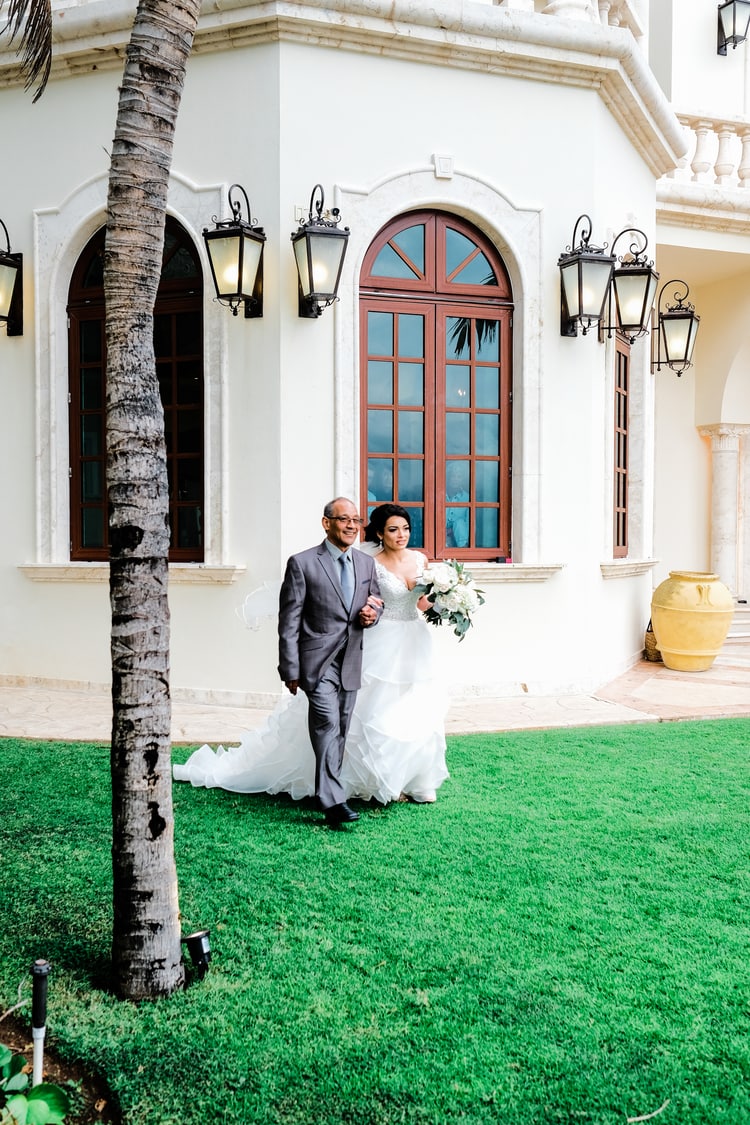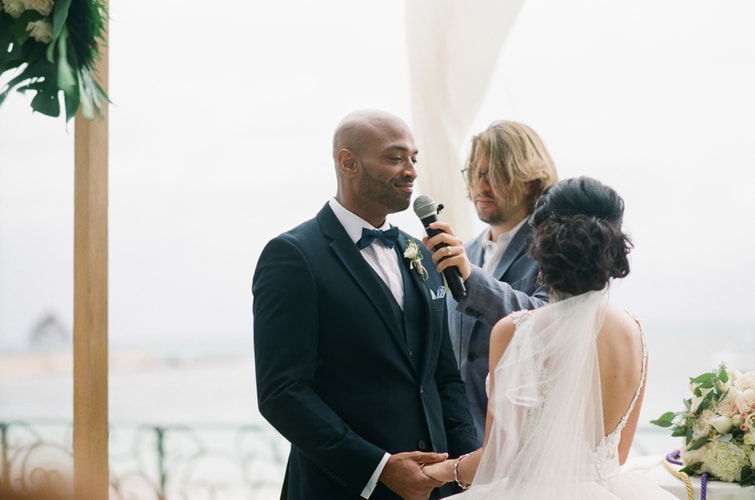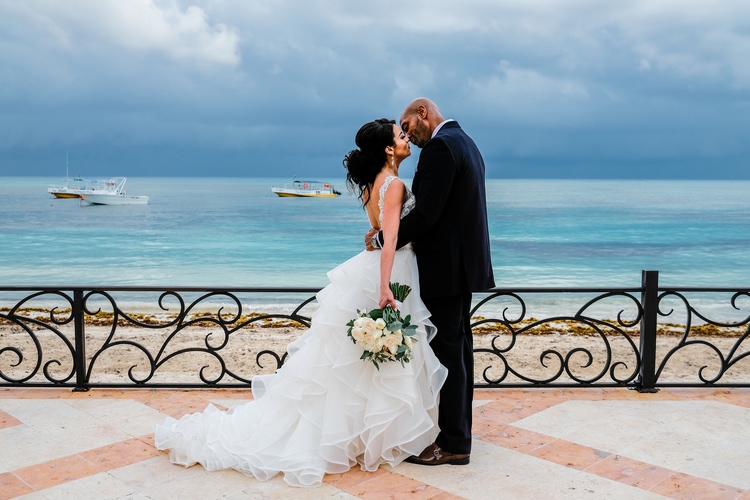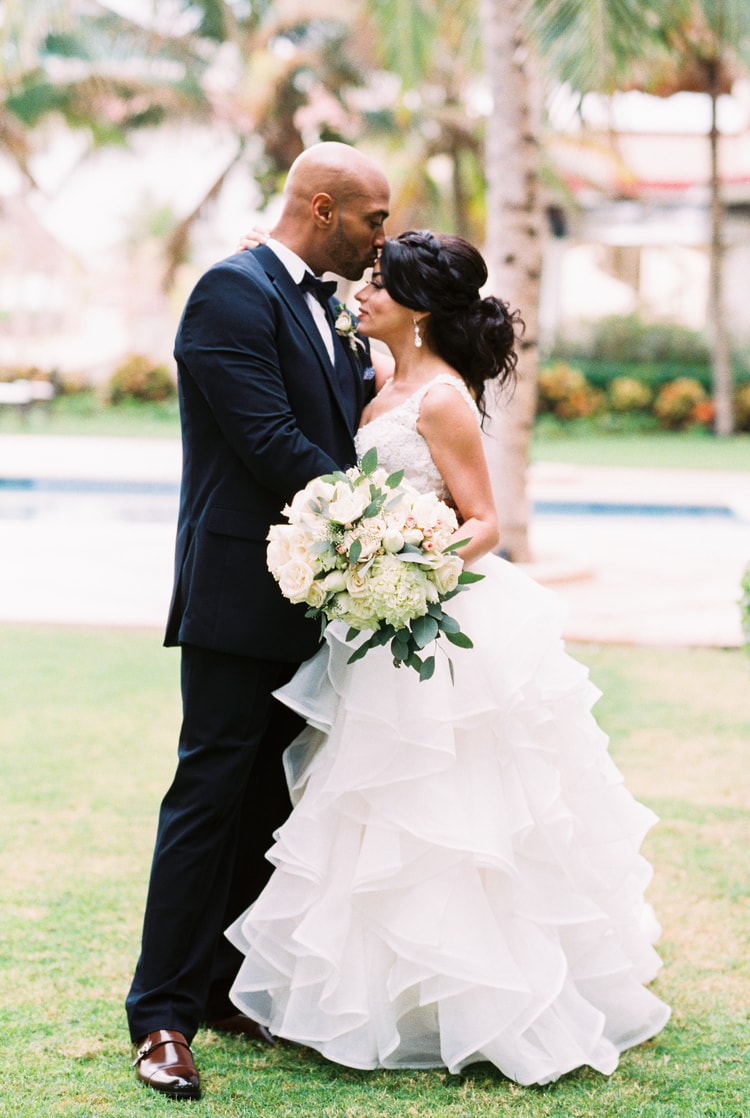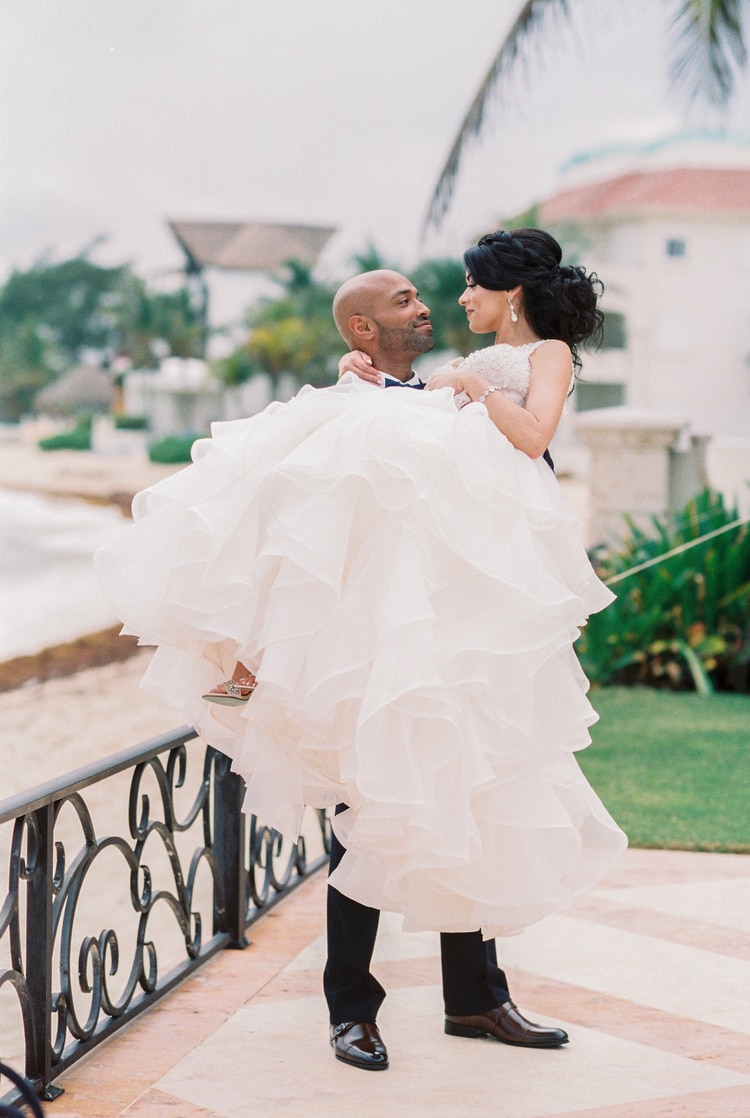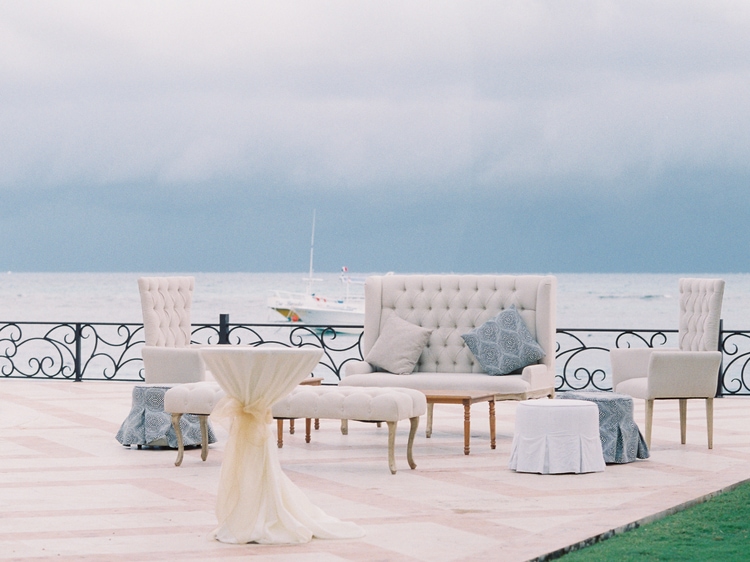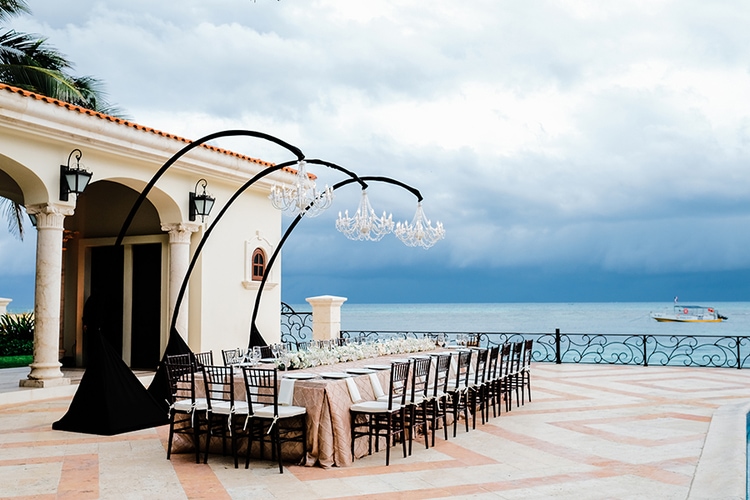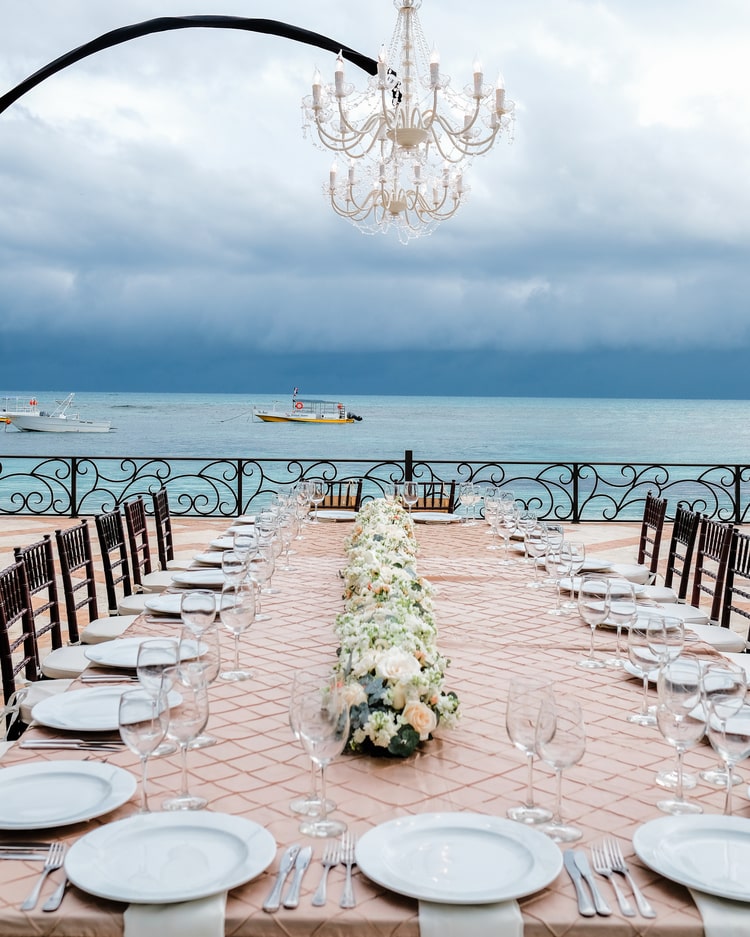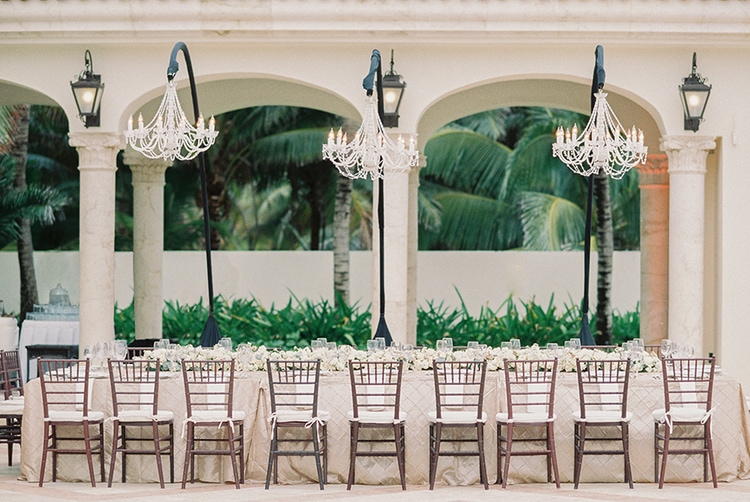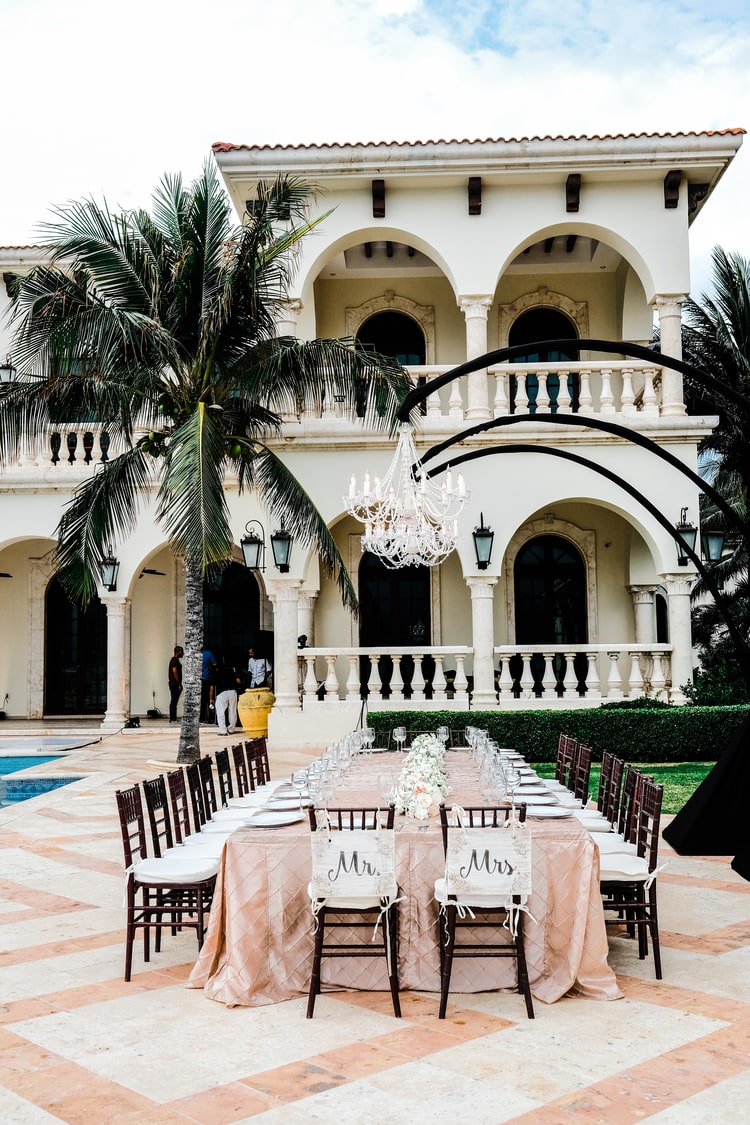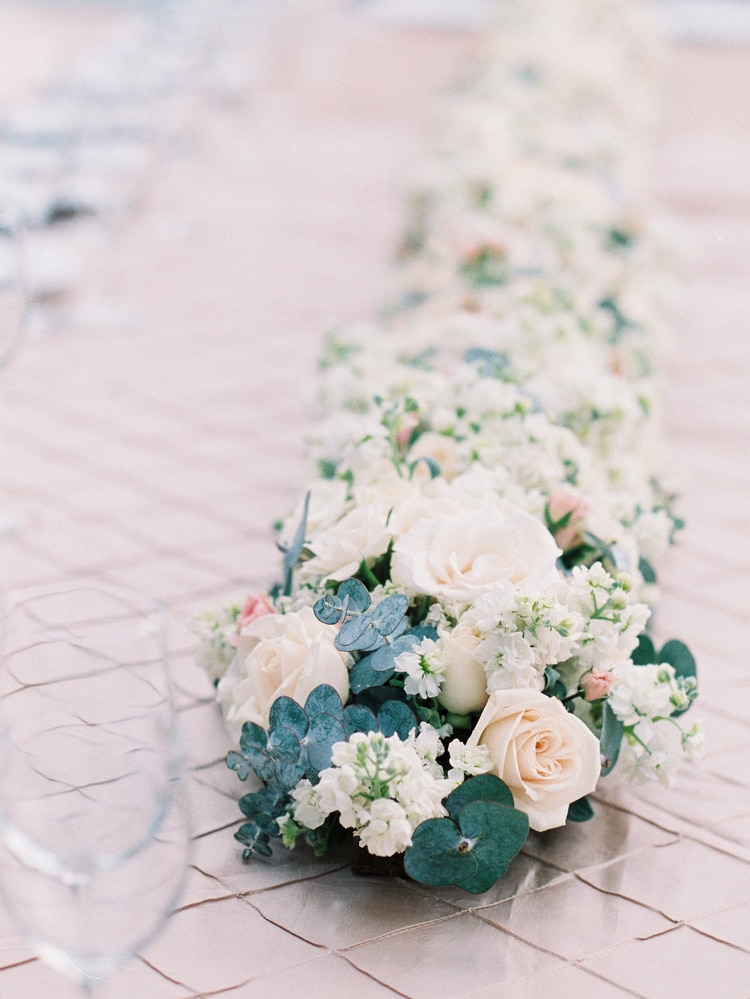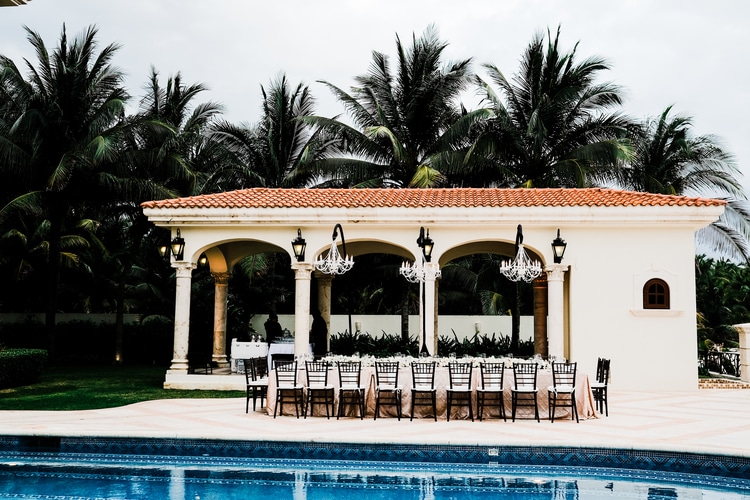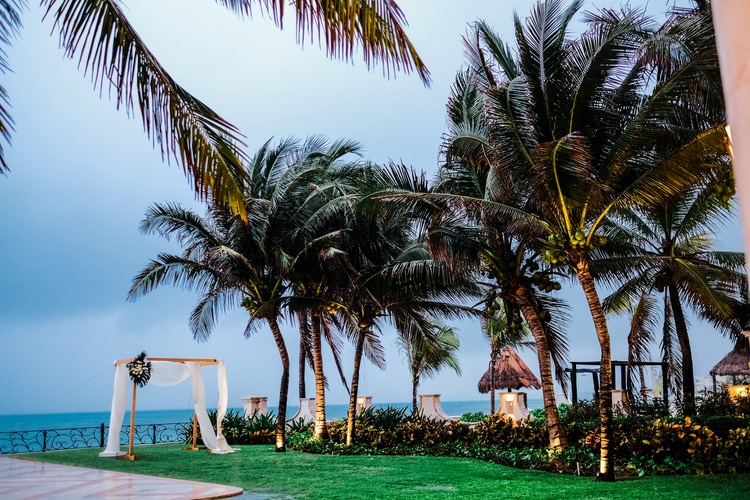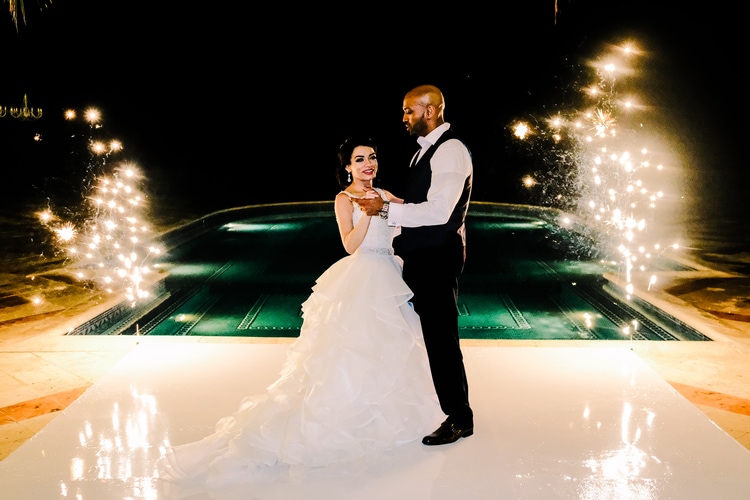 Q&A with the Bride
What is your proposal story?
We went on a cruise to the Bahamas for Will's birthday. While sailing away, I ended up getting the surprise of my life. On the way to Will's birthday dinner, Will first escorted me to the stern of the ship for what I believed would be a picture. The boat was docked at this point and the island backdrop served as great scenery to make for a great proposal photo. As a passenger on the boat held the phone and I prepared for the shot, Will dropped to his knee and asked for my hand in marriage.
Tell us a little a bit about your private oceanside destination wedding venue:
We decided to have a destination wedding because we envisioned an intimate setting with close friends and family, surrounded by palm trees and ocean waves. On a previous vacation to Mexico, we fell in love with the culture and hospitality. Choosing Riviera Maya as our destination gave us confidence that our guests could share in the experience of a remarkable getaway while witnessing our vows. We were looking for a venue that was both, elegant and oceanfront and we were fortunate to have found both of these "must haves" in Villa La Joya. Our wedding colors and style were selected to match the Mediterranean style of Villa La Joya, incorporating neutral colors and sophisticated decor.
Tell us about your destination wedding attire.
We believe that a beach destination wedding gives couples a lot more options in terms of attire without the formalities of a traditional wedding, there are endless styles and colors to choose from. Since we were planning a destination wedding in a tropical climate, I looked for a dress that was comfortable and classy. After trying on a few different styles of wedding dresses, I quickly realized that organza was a good choice due to its flexibility and lightweight material. I decided to go with an ivory Mori Lee gown that provided elegance and comfort. Will went for a modern look, wearing a three-piece navy blue suit and cognac shoes to complement the bride.
What was the most important to the two of you while planning? Was there anything that you chose to splurge on?
The most important thing for us was to find a local wedding planner to guide us through the process and recommend her trusted vendors. We decided early on that a planner was certainly needed to put all the pieces together and bring our vision to life. We splurged on the wedding venue. After spending time researching different venue options online, we found ourselves going back to Villa La Joya. But it wasn't until the day of the wedding, that we were able to actually see the venue in person. The online pictures and videos could never measure up to the incredibly stunning views inside and out!
Did you skip any traditions for your destination wedding?
We skipped on having a wedding party. Although it is lovely to have your close friends by your side on your special day, a destination wedding brings your number of guests down since not everyone who is invited is able to make it. We knew this from the beginning and for this reason we didn't put too much emphasis on having a wedding party. Our friends joined us as guests and were still able to witness our vows.
What was your favorite part of the day?
The best part of the day was the first look. It was a romantic, intimate moment between the Will and I before walking down the aisle.
Tell us about your wedding flowers.
I got my inspiration for the wedding flowers from Pinterest boards. The talented florists from Cherry Blossom Décor & Floral were able to re-create the styles based on images and color palettes that we provided to them. The bride's bouquet, groom's boutonniere and centerpieces were a mixture of white, ivory and blush roses, hydrangeas and light foliage. The colors and style of the flowers were a beautiful resemblance to the rest of the decoration.
Do you have any advice for couples planning their destination weddings now?
There is no right or wrong way to plan a wedding, so choose what works best works for you. Always communicate with each other and plan everything thinking about what the two of you want. After all, the wedding day should be about the bride and the groom. Don't feel guilty about having a destination wedding. The people who most want to be there will be there. That being said, plan away making sure you're happy and don't fall into the trap of accommodating everyone else. Sorry guests 🙂 Remember some things will not go as planned, and if any bride tells you that their wedding day went without a flaw, they are lying! And lastly, make the best of it.
What was the best part of having a destination wedding?
The best part about planning a destination wedding is heading off to an exotic location to exchange vows.
What was the biggest challenge of planning your destination wedding?
The biggest challenge when planning a destination wedding is not being able to meet with vendors prior to booking them. I found it especially hard to book a catering company without knowing what their food tasted like. I also missed on something I was looking forward to- cake tasting! Everything you book for your wedding will be planned based on videos and pictures only, unless you plan a trip prior to your wedding to meet with vendors. This is the part when a wedding planner is so important! They will give you the confidence you need in knowing that your vendors will deliver the day of your wedding.
Vendors:
Photography: Ashlee Mintz Photography
Ceremony Venue: Villa La Joya
Event Planning: Leila Perdomo
Wedding Dress: Country Way Bridal
Floral: Cherry Blossom Decor & Florals
Videography: Evelina Pasquotti
Wedding Cake: La Migaja
Rentals/Linens: Royal Table
Hair & Makeup: Sara Tamargo Makeup and Hair
Submitted via: Matchology