Tara and David met when she moved from Florida to Denver – and as fate would have it, David was one of the first people Tara met in the new city she called home… and it was love at first sight! After popping the question on top of a waterfall at their favorite campsite (swoon), these two decided to return to Tara's home state to be married in a dreamy waterfront wedding in the gorgeous Florida Keys. Destination weddings often double as a fun group vacation, so their choice in location is SPOT on if you ask me!
This wedding screams beachy fun and romantic whimsy all at once. Everything from the attire, to the bouquets and décor all mesh perfectly to create a light, classy, simple vibe – perfect for a breezy wedding by the sea. Everyone looked stunning, too. Tara's beautiful backless dress was sexy but classic and timeless. Her bridesmaids were all dressed in a variety of blush dresses – it gave a sense of individuality to each member of her bride tribe, and I love it! I have to say, I might need to commission Tara's mother for MY future wedding… because I'm absolutely blown away by the oyster centerpieces she made – these add such an authentic Florida vibe that ties the entire décor scheme together beautifully.
Huge thanks to Stella Image Photography for capturing all the beautiful moments!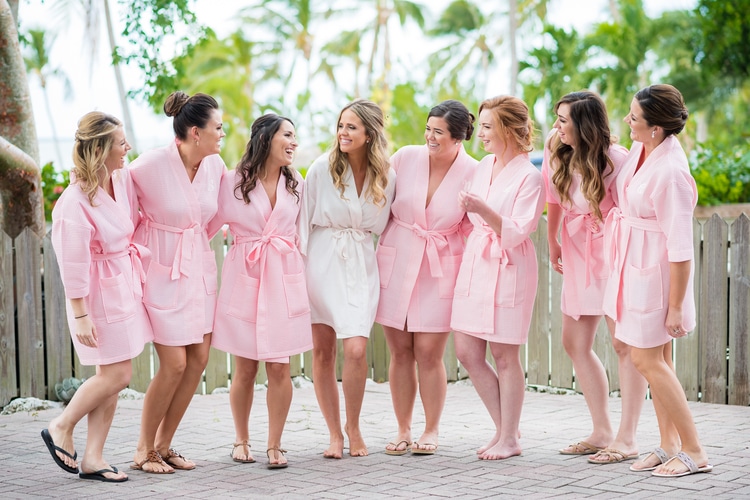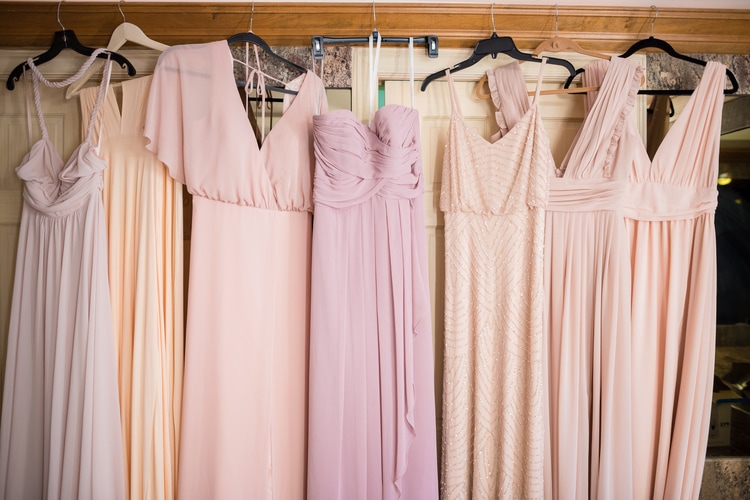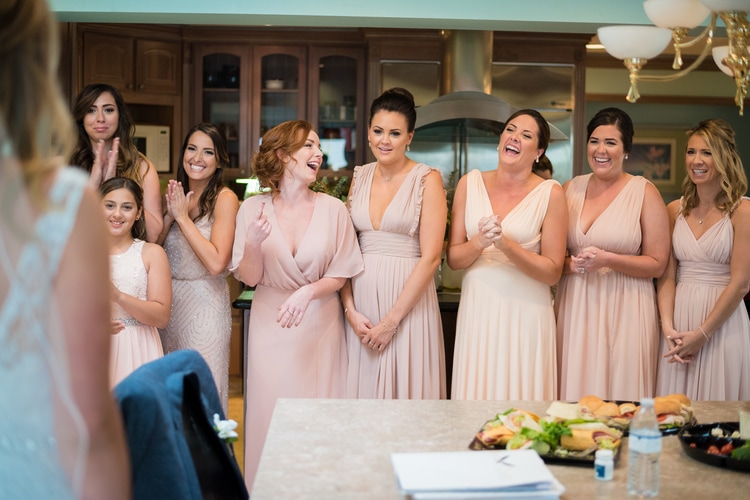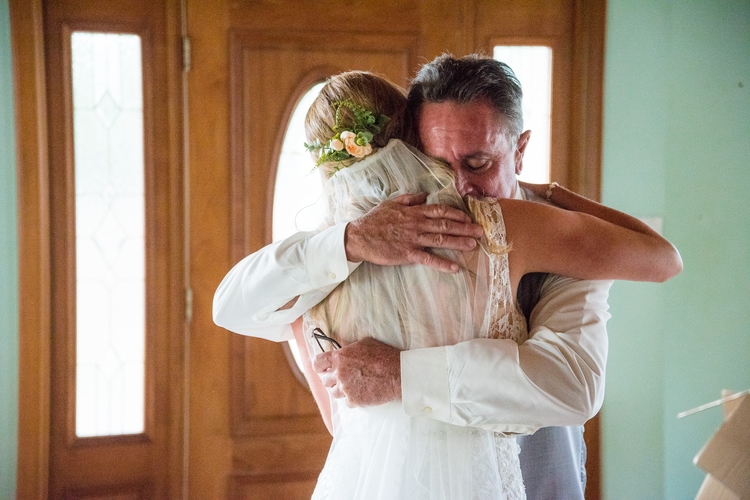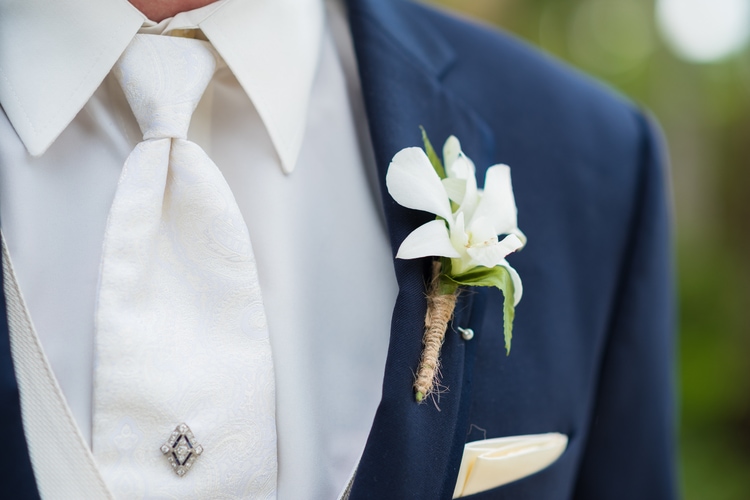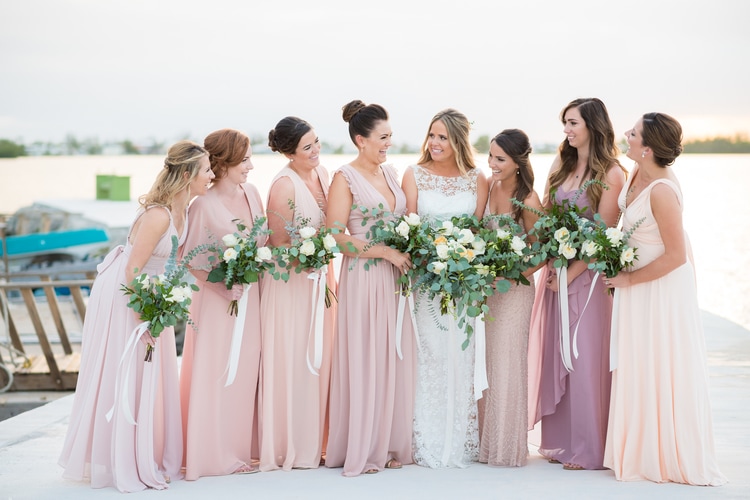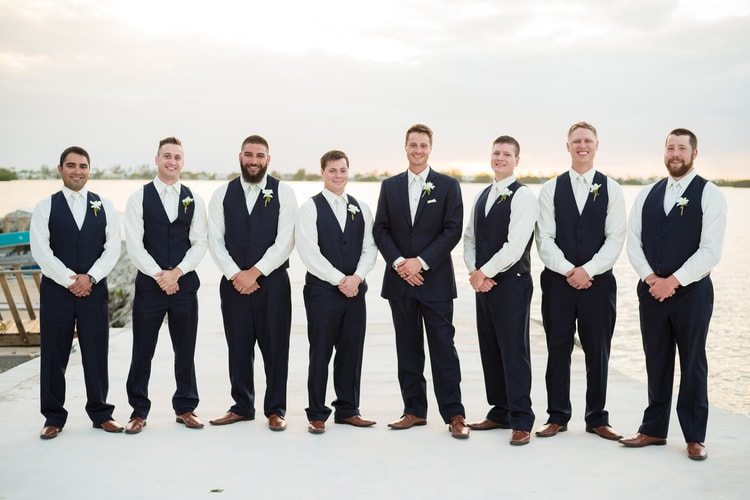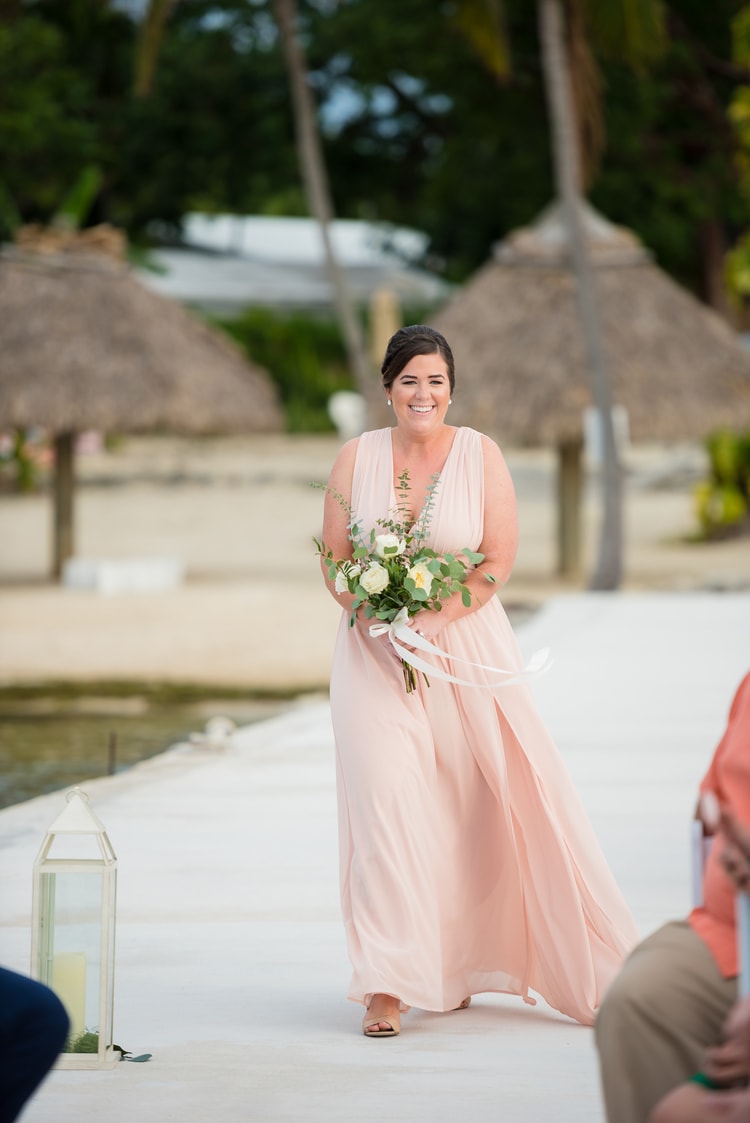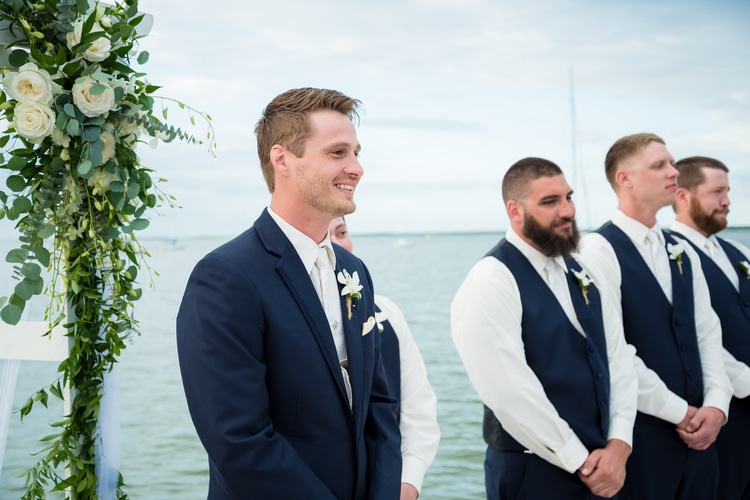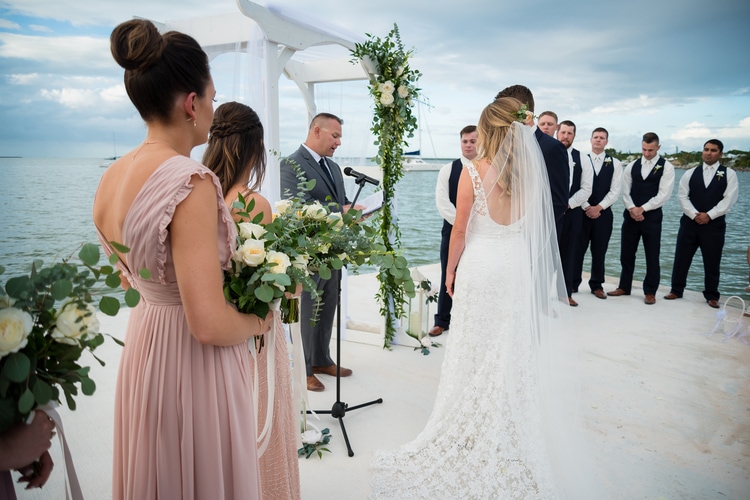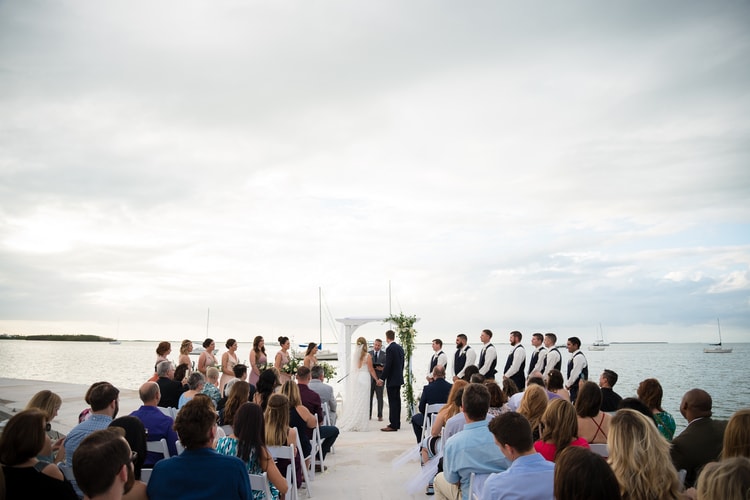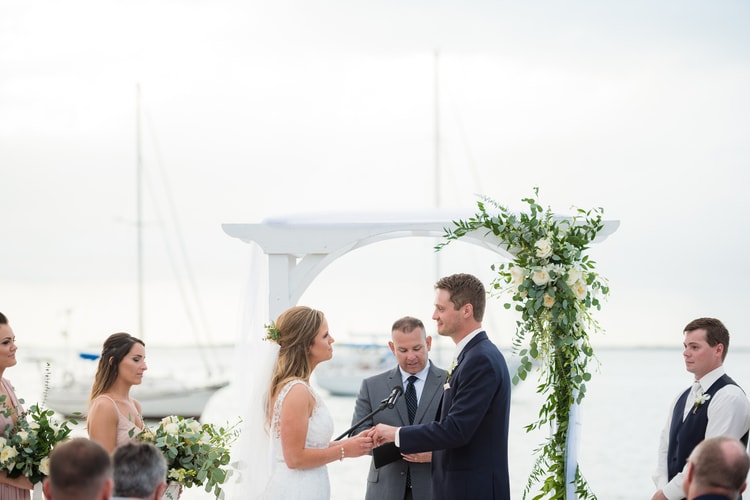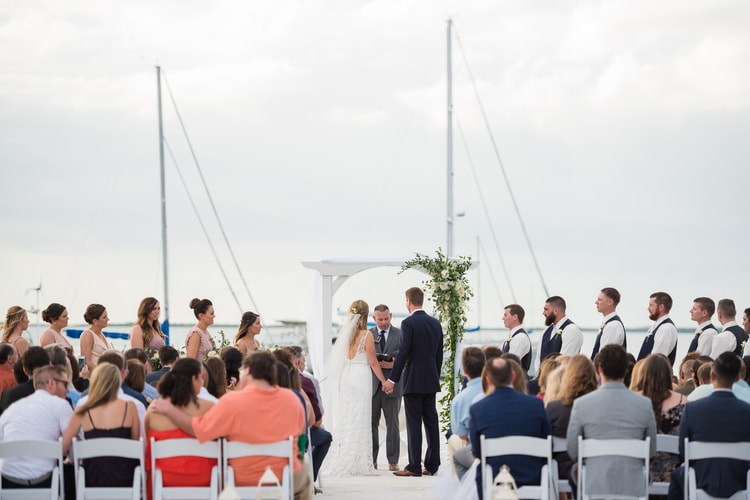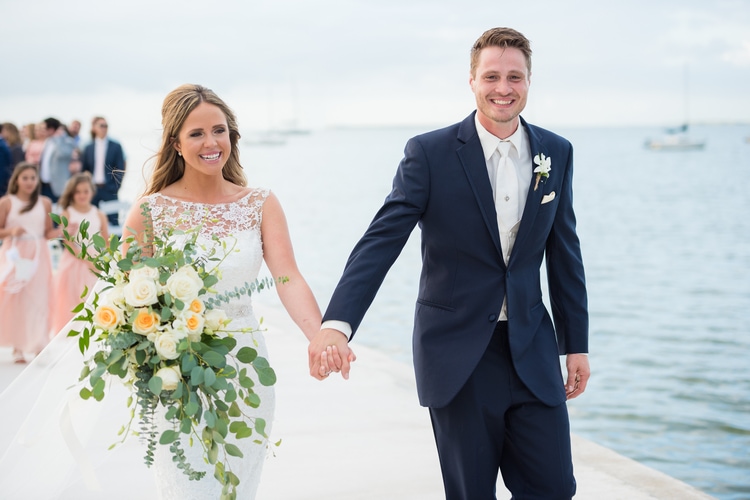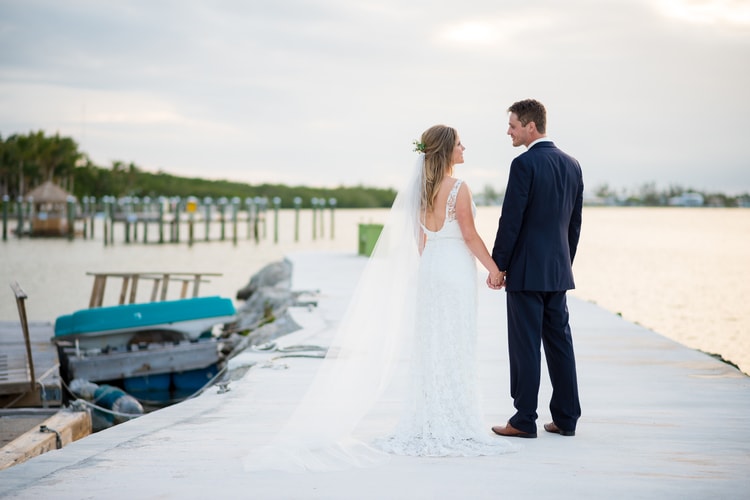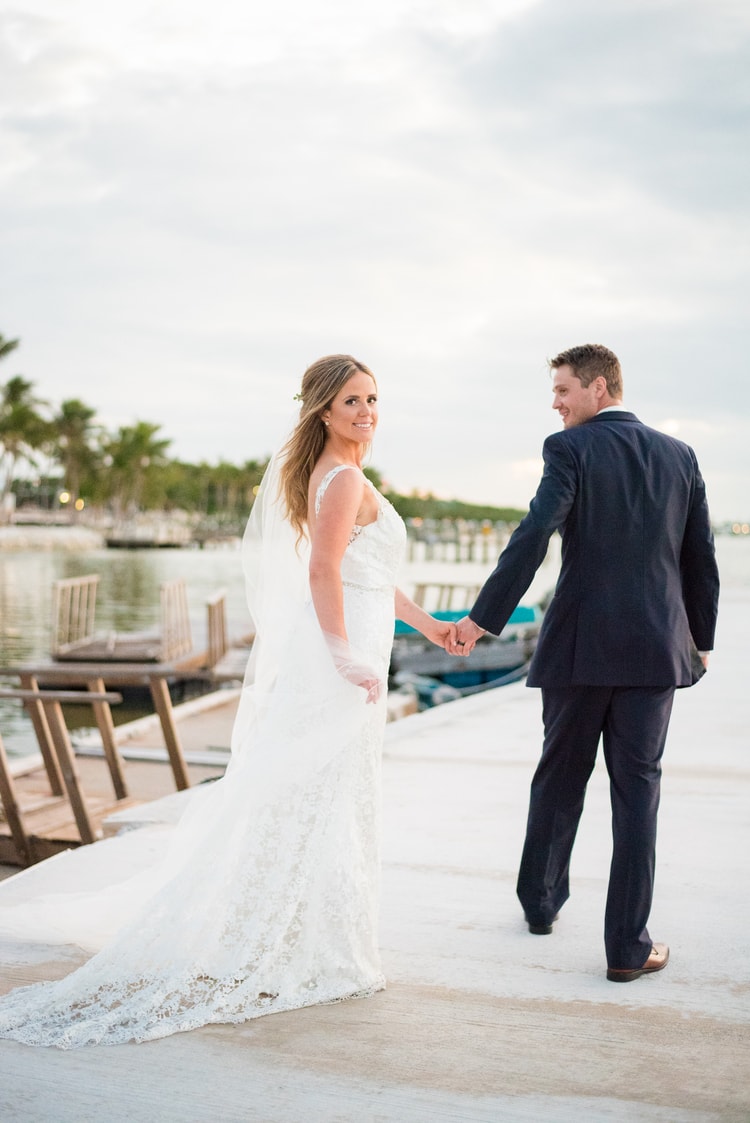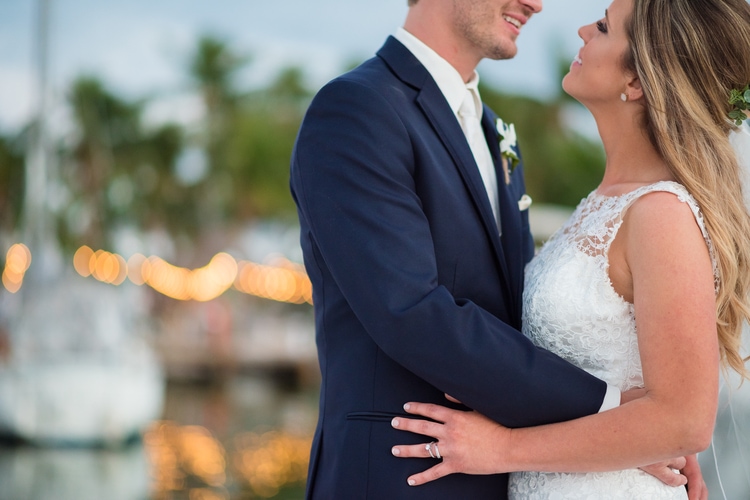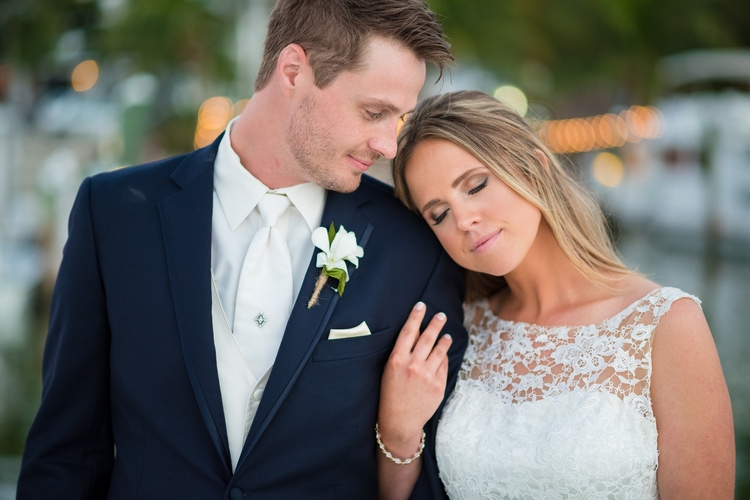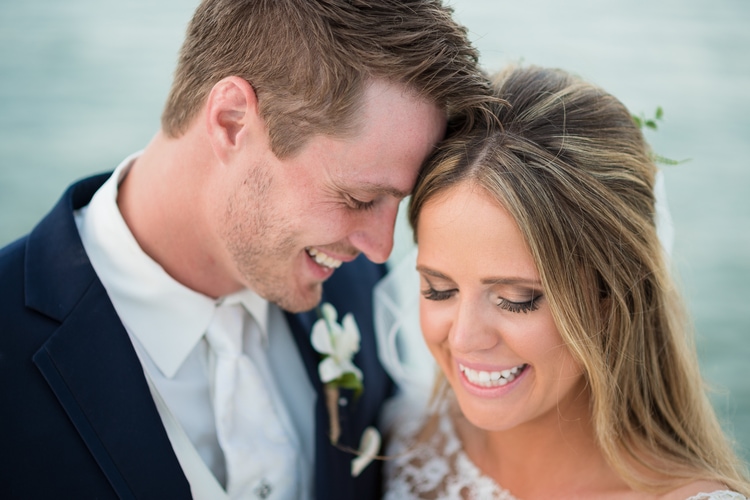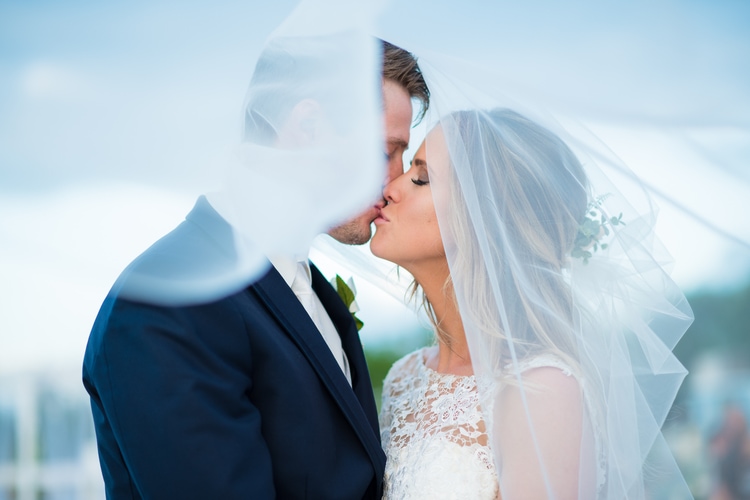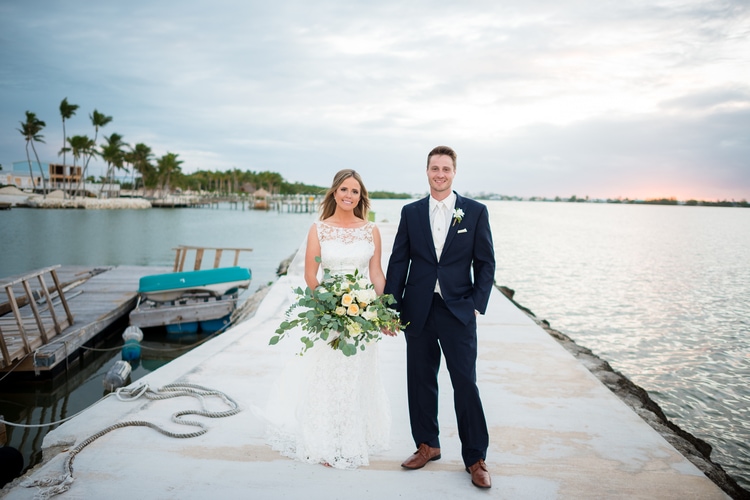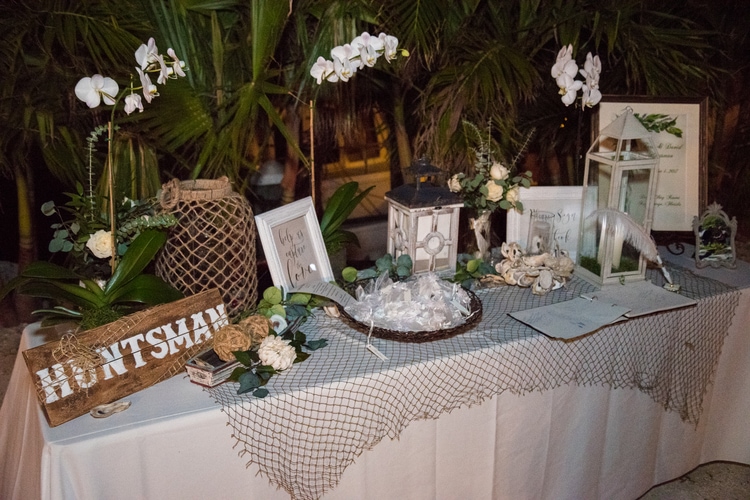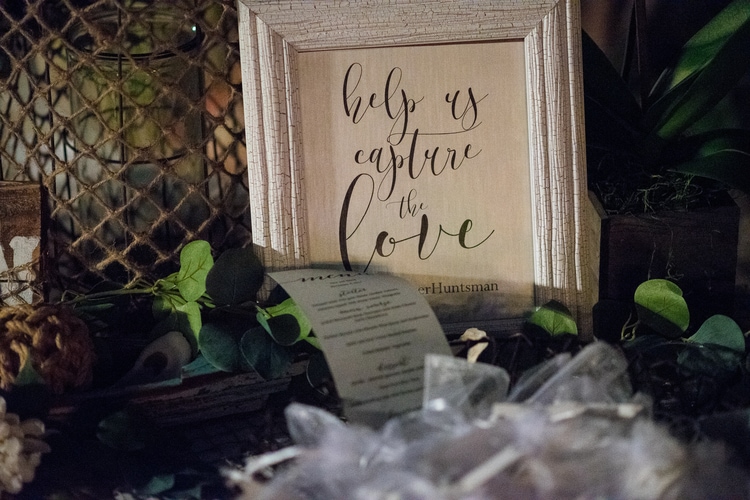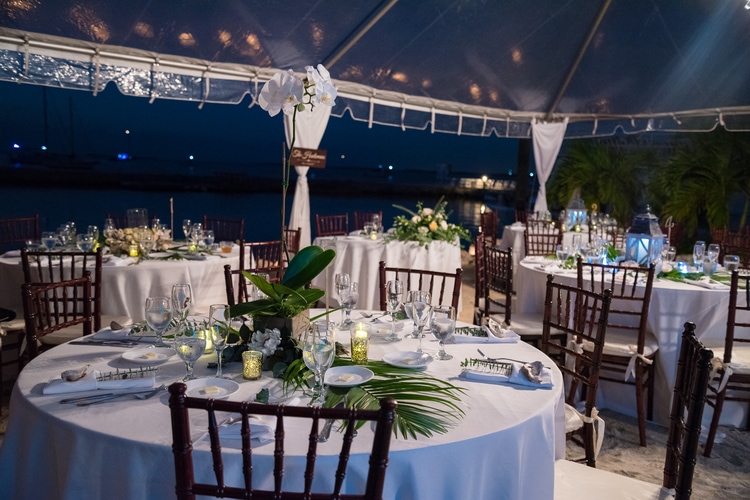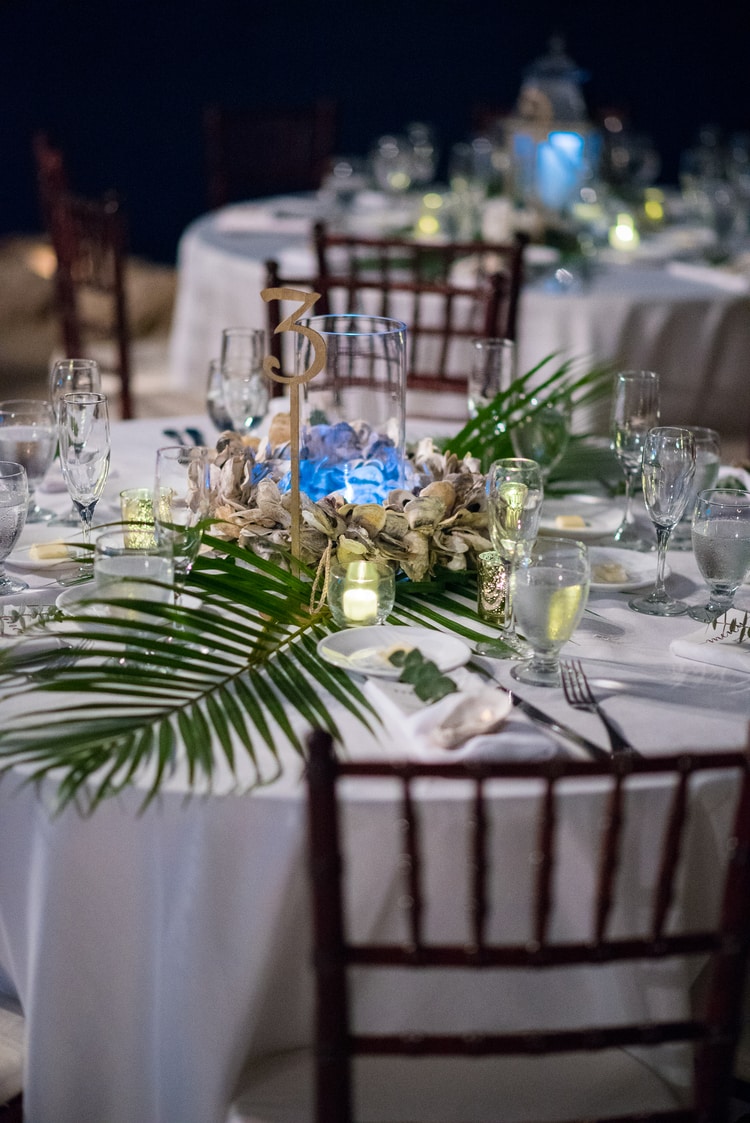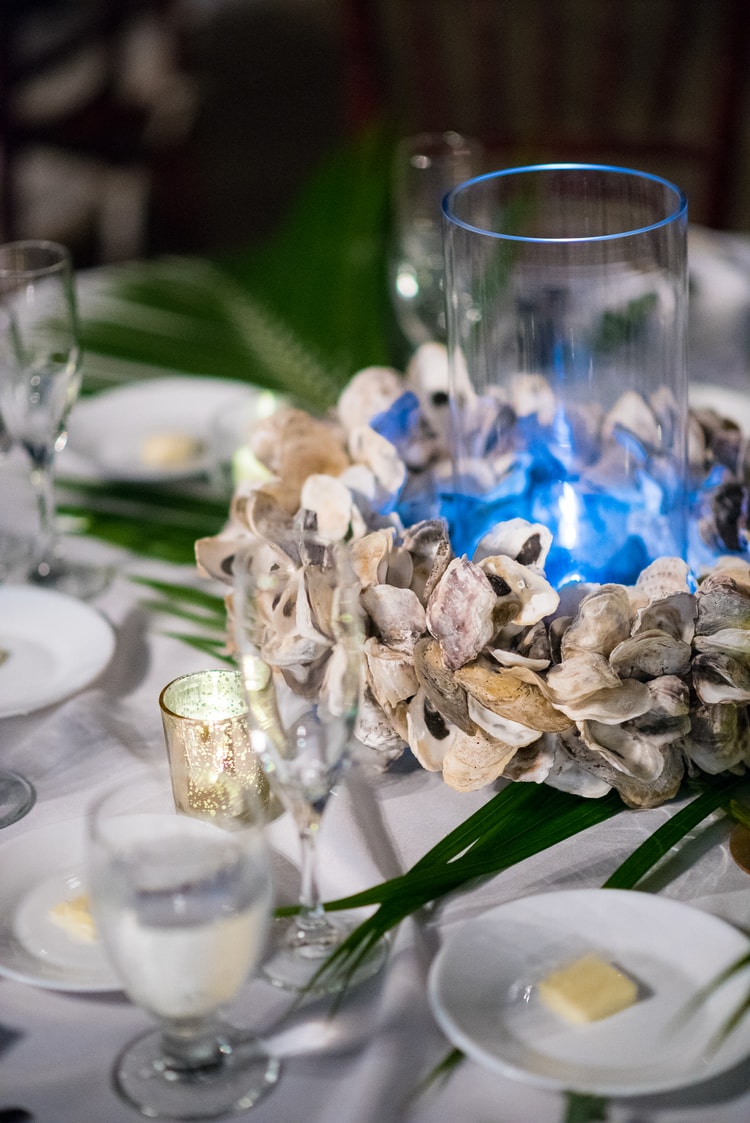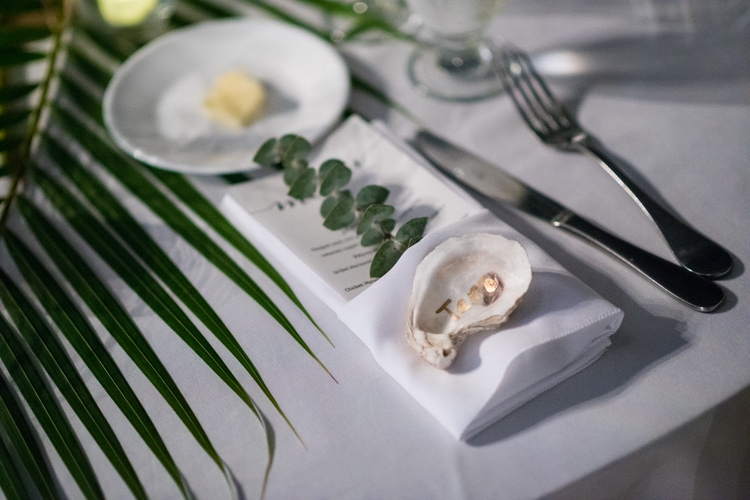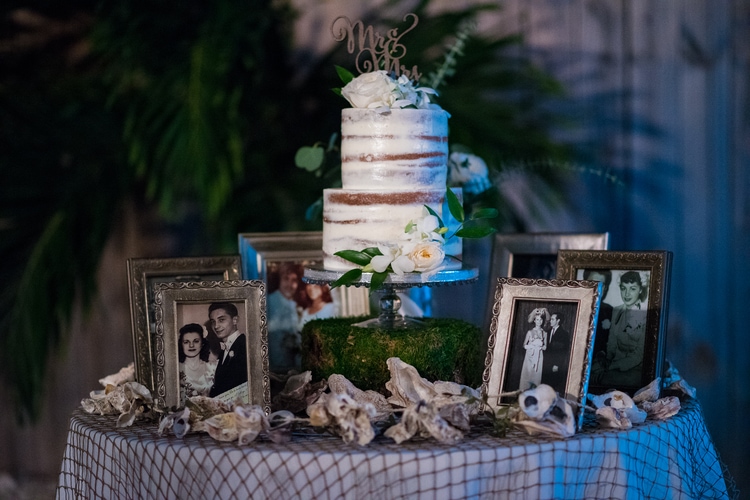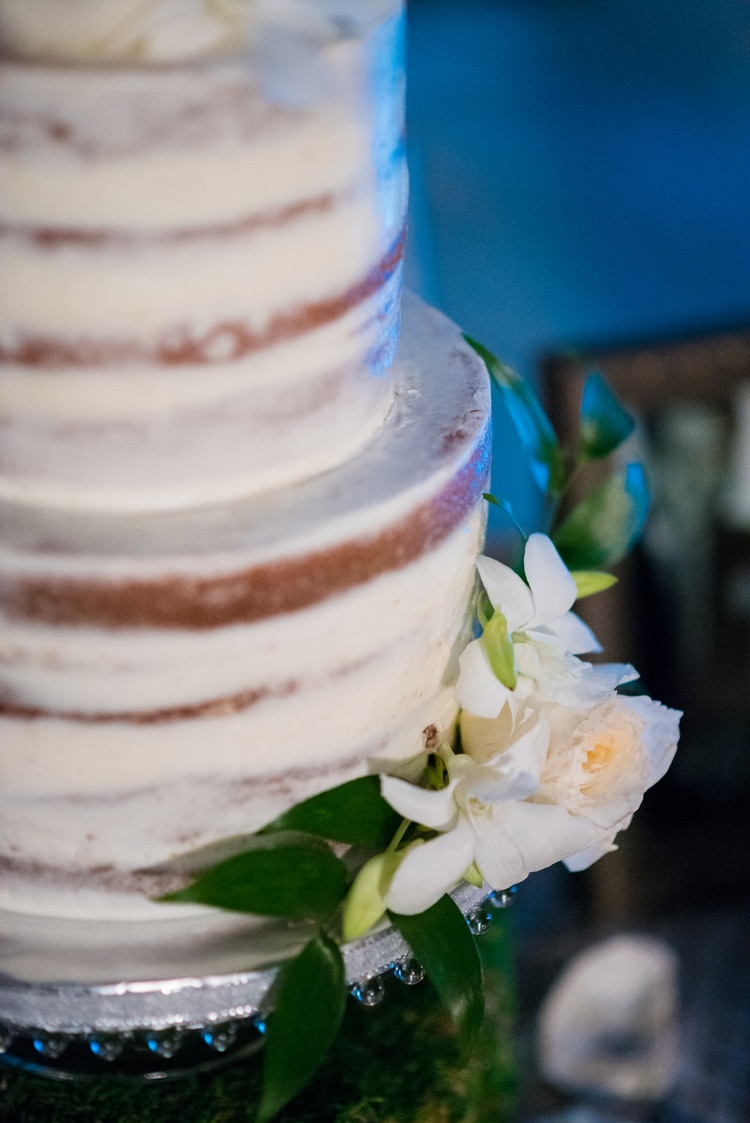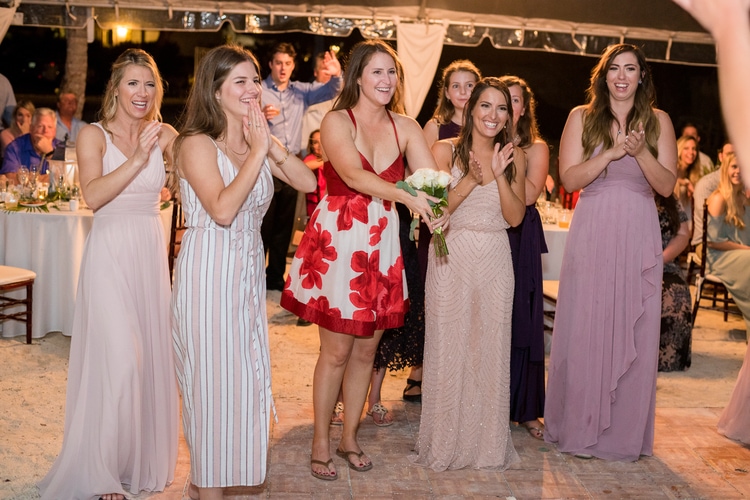 Real Destination Wedding Q&A with the Bride
How did you meet?
We like to think that fate is what brought us together. I (Tara) moved to Denver on a whim from south Florida and met David at a bar the first weekend I moved there.We went to brunch the next morning and the rest is history.
Can you share your proposal story?
David brought me to Ouray, Colorado which is our favorite spot. It was the first place he's taken me camping and we went there every year for our anniversary. Ouray holds a special place in David's heart because that is where he would spend every summer with his family. He popped the question atop a waterfall, friends and family were there to capture it and make it that much more special.
Tell us about your organic Key Largo beach wedding
Being from South Florida, I've always wanted to get married in the Keys. It fits our laid-back lifestyle and personalities perfectly. Dream Bay offers a beautiful pier and beach side for the perfect coastal wedding. As far as our colors, we wanted everything to be neutral and airy. Our bouquets and boutonnieres were neutral, organic and filled with orchids and garden roses. Our overall vision was ethereal and coastal, "organic beach."
How did you choose your attire?
As far as my dress, I wanted it to be elegant and timeless. I believe the cut and the lace captured this. David and his groomsmen wore blue to pick up the water behind us. I wanted my bridesmaids to wear their own style, allowing them to choose any dress in the neutral color scheme.
What was most important to the two of you while planning your destination wedding in Key Largo?
The most important thing was to keep the planning stress free. My mom helped with this tremendously.
What were your favorite parts of the day?
Our favorite parts of the day had to be, well, all of it. From getting ready with our friends and family, to seeing each other for the first time at the aisle, to having a moment alone together before the reception, to dancing and eating cake. All of it was a dream.
Please describe any DIY, handmade, or personal details.
My mom made all of the centerpieces, which made it so special. Her and my aunt did everything from scrubbing oysters for the place settings to hand-painting my invitations. I couldn't have done it without her.
Did you include any family heirlooms in your destination wedding?
David wore a tie tack from his great grandfather. I wore lace from my great grandmother.
What was the best part of having a destination wedding?
The best part of the destination wedding was the vacation part. Lots of guests from Colorado had never even been to Florida, let alone the keys. It was nice to see our guests make a vacation out of it.
What was the biggest challenge of planning your destination wedding?
The biggest challenge would have to be not being close to the location when picking vendors. It wasn't really too bad though becuase we were able to Skype with a lot of them.
Vendors:
Photography: Stella Image Photography
Ceremony & Reception Venue: Key Largo Dream Bay Resort
Floral: Marathon Florist
Wedding Cake: Unique D'Lites
DJ: Vision DJs
Hair: Art of Hair by Claudia
Makeup: Emily Graber
Rentals: Best Chefs
Wedding Dress & Veil: Madi Lane
Groom's Attire: Men's Wearhouse