Jane and Cory had an absolutely beautiful tented destination wedding in Rhode Island. Their decor was overflowing with some of the most stunning floral arrangements I've ever seen. From flower crowns to a flower covered lattice over the head table — the bright peonies and garden roses truly stole the show! A huge shout-out goes to M. Studios for capturing all of the beauty of this wedding and sharing it with us! The bride is also here to share her story and inspiration so make sure you check out our interview with her at the end. Enjoy!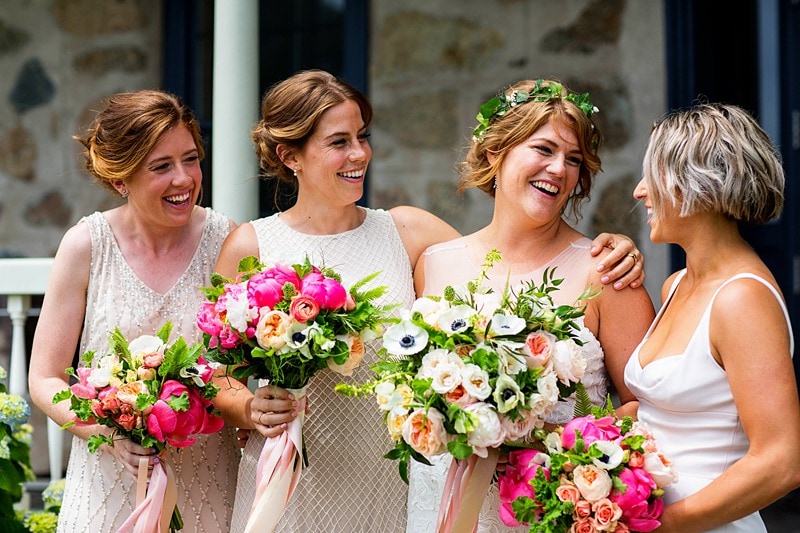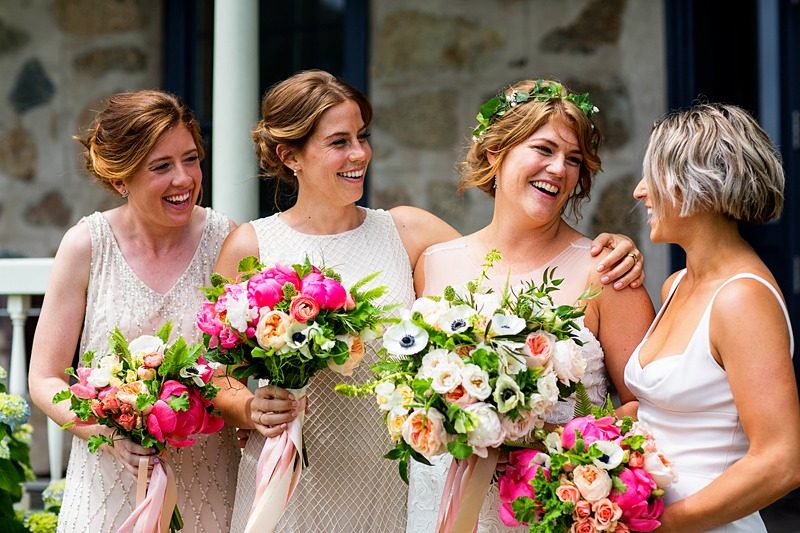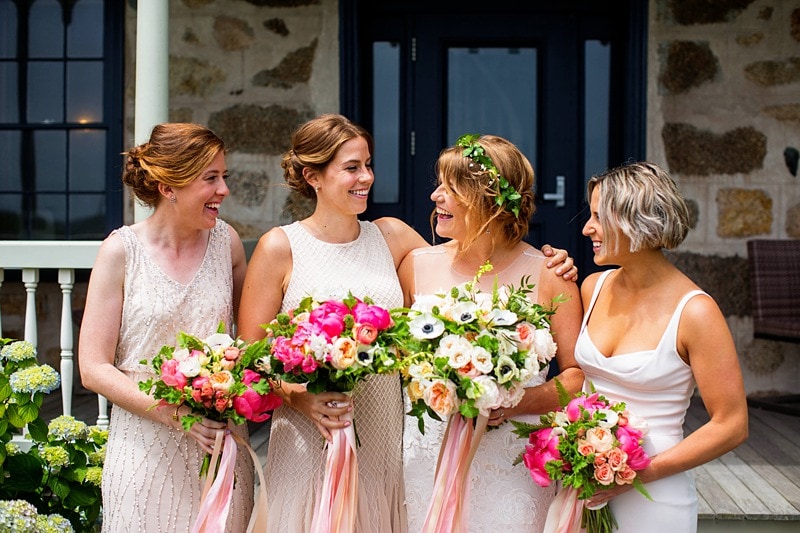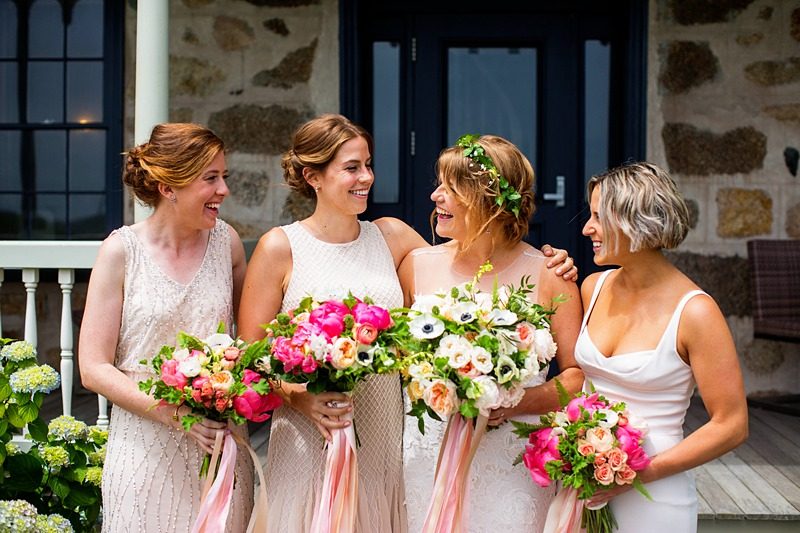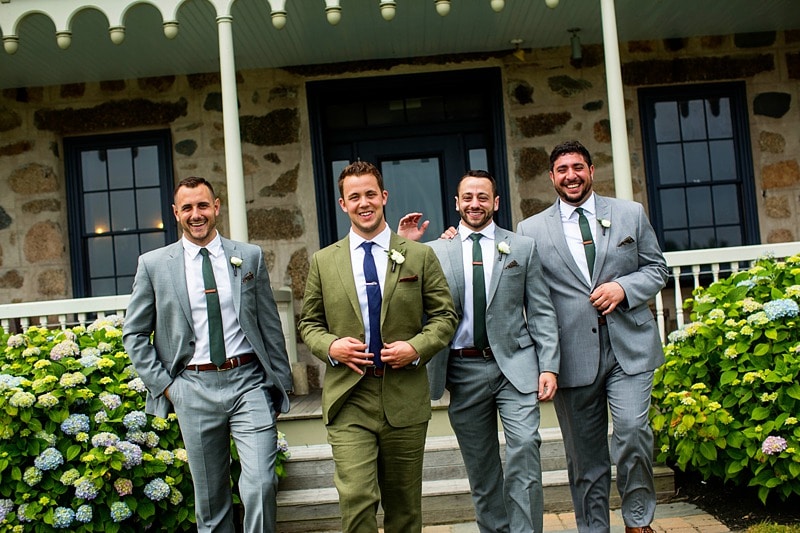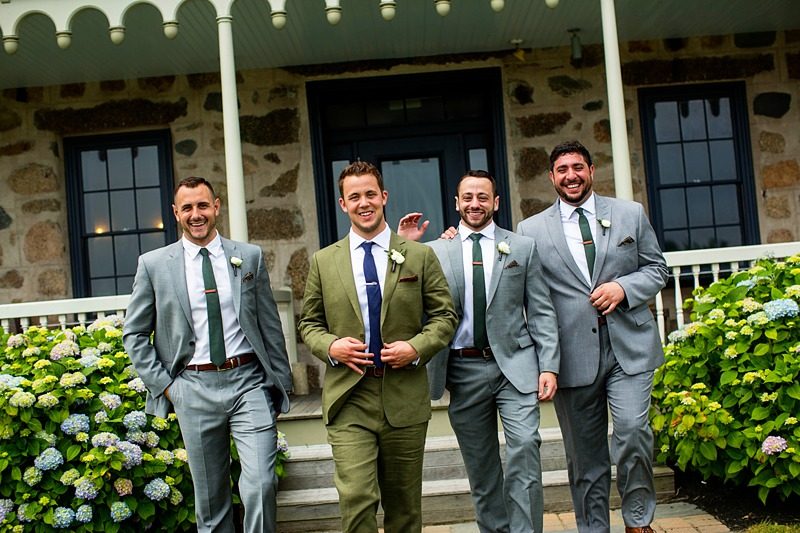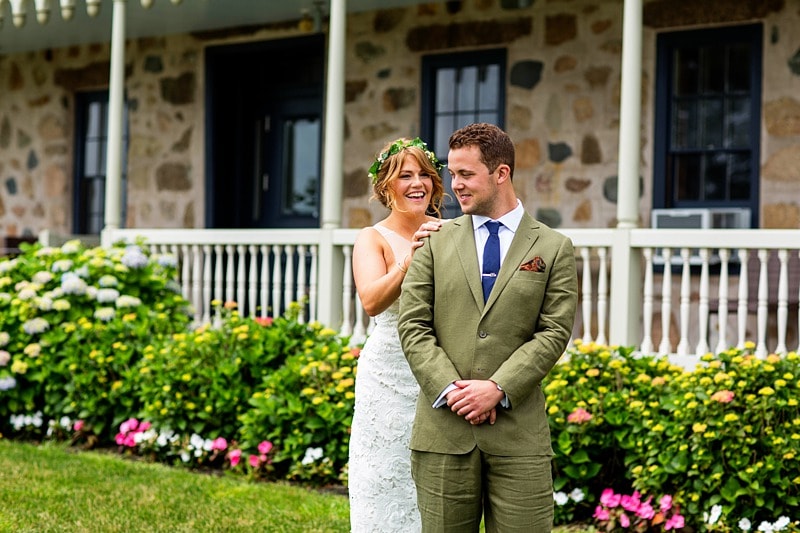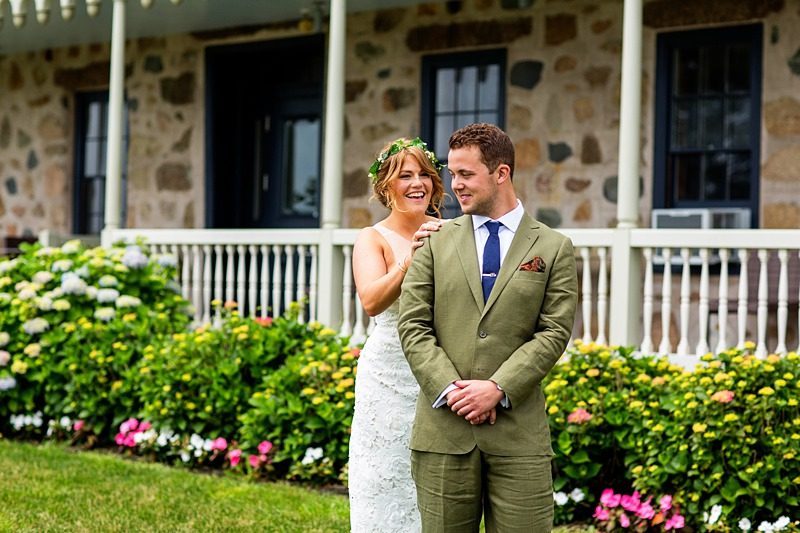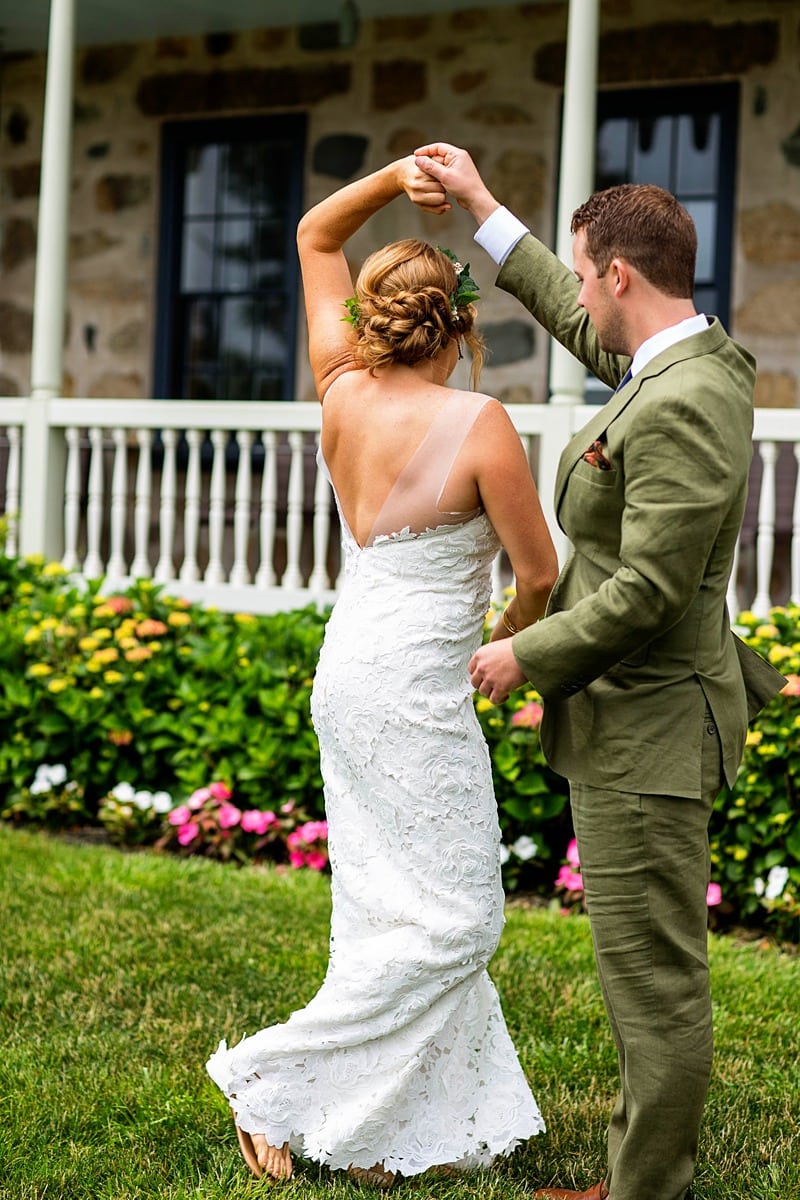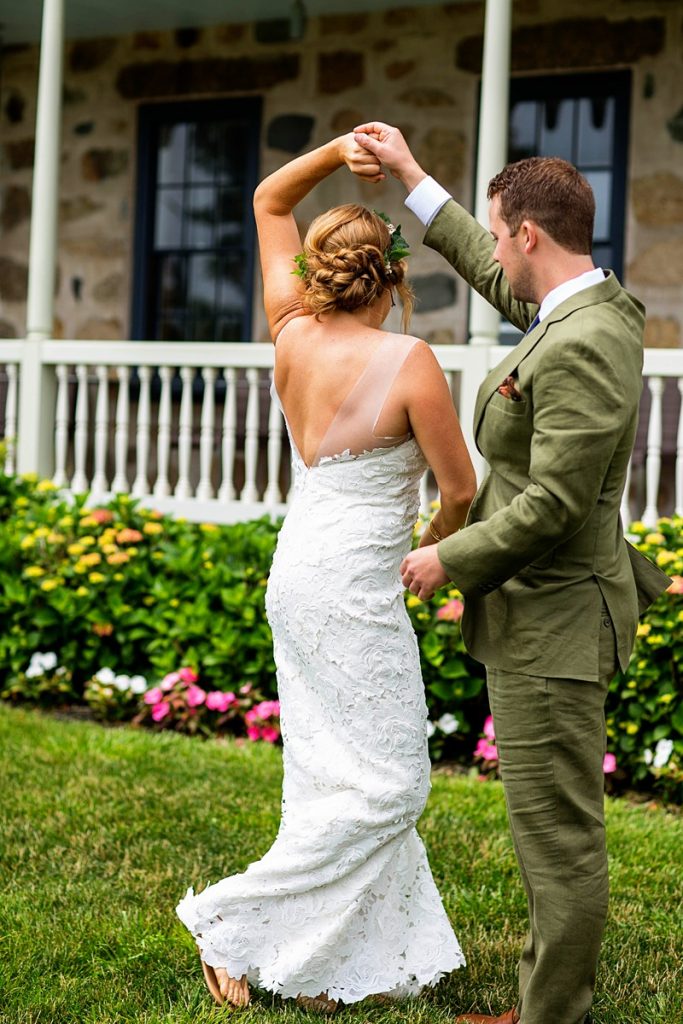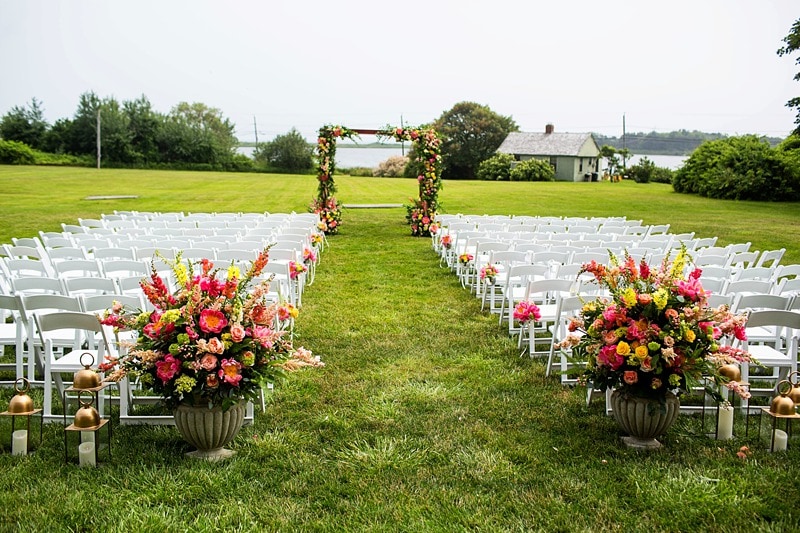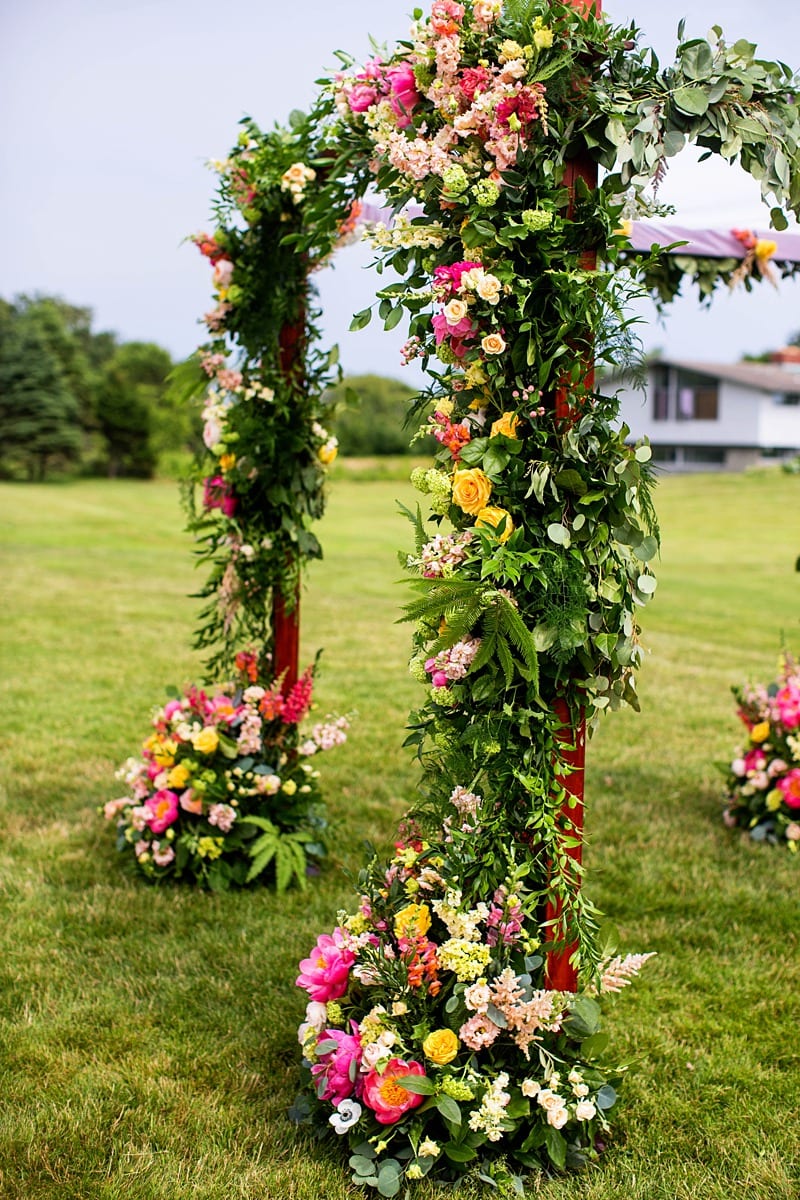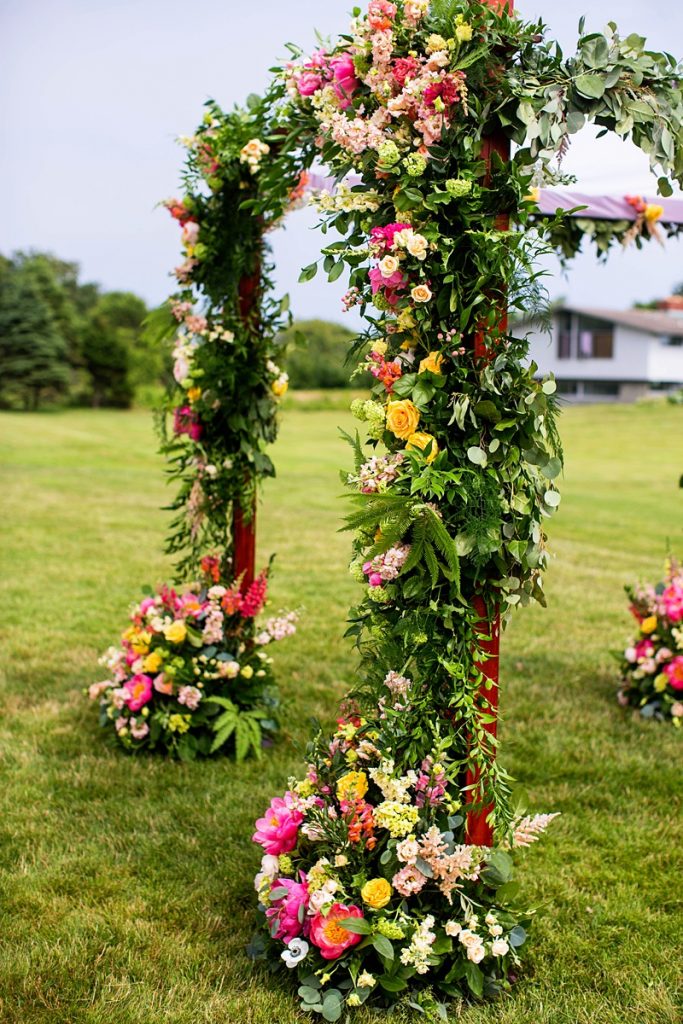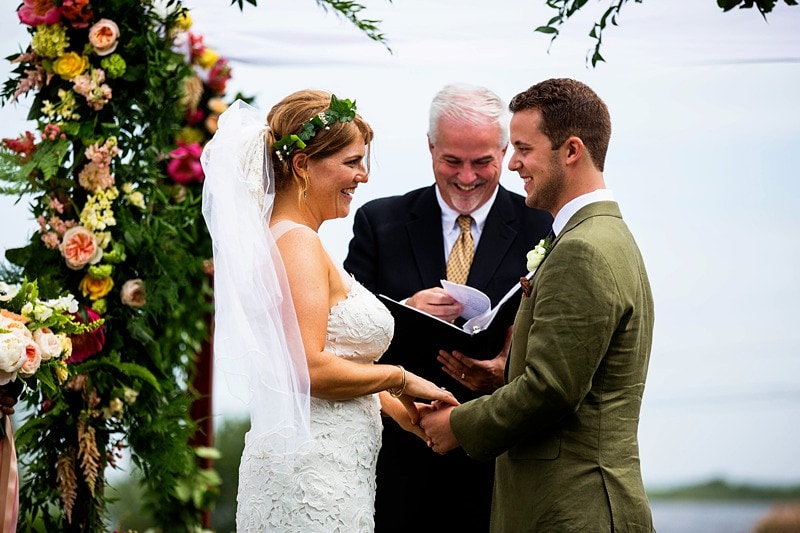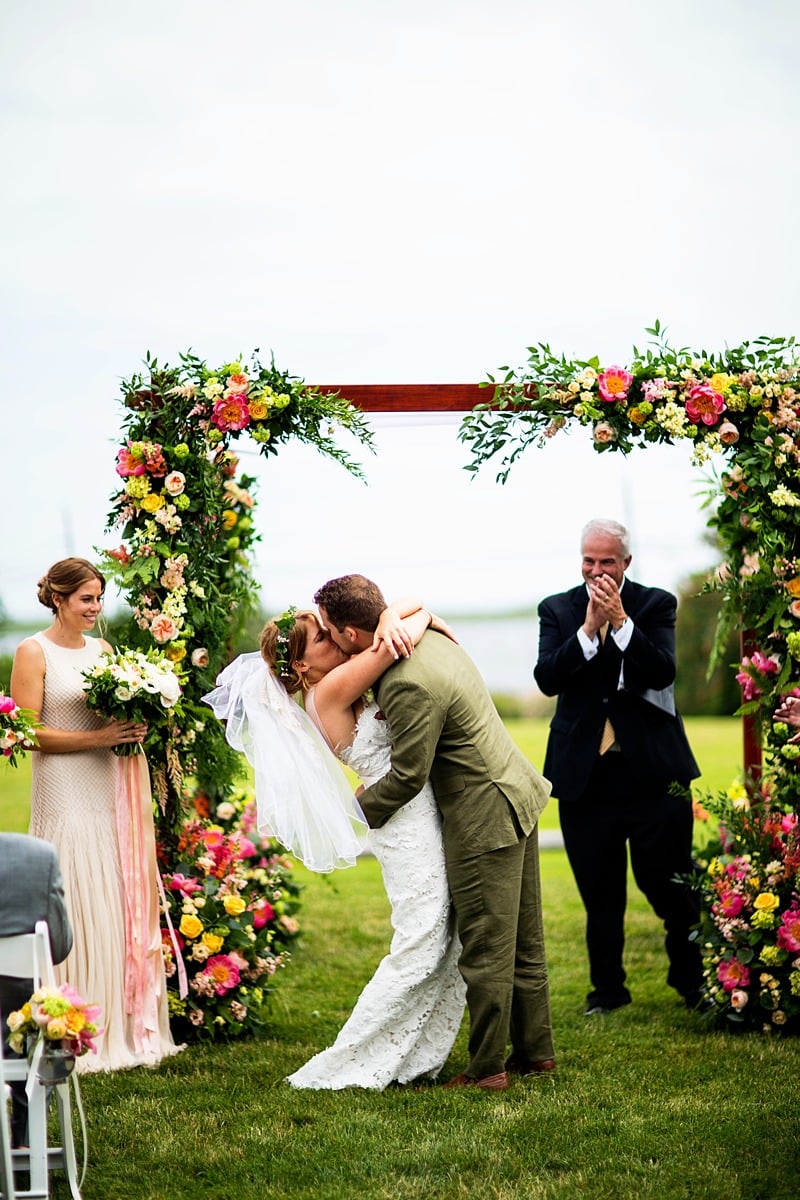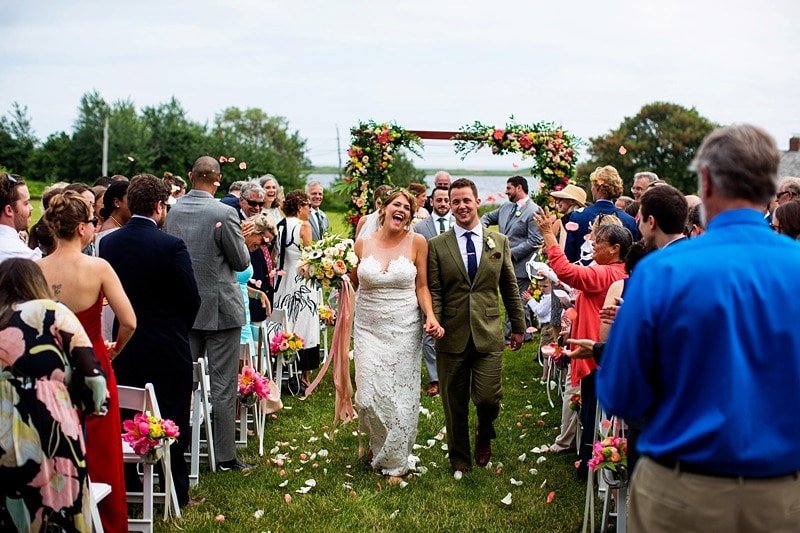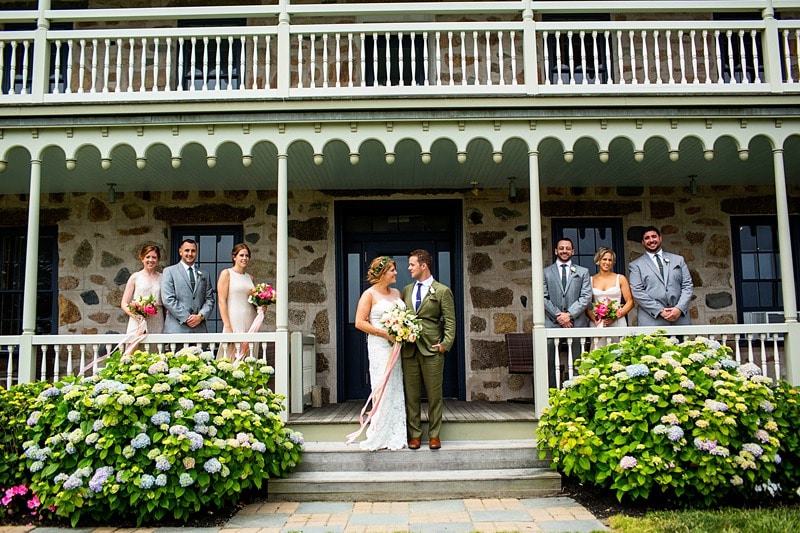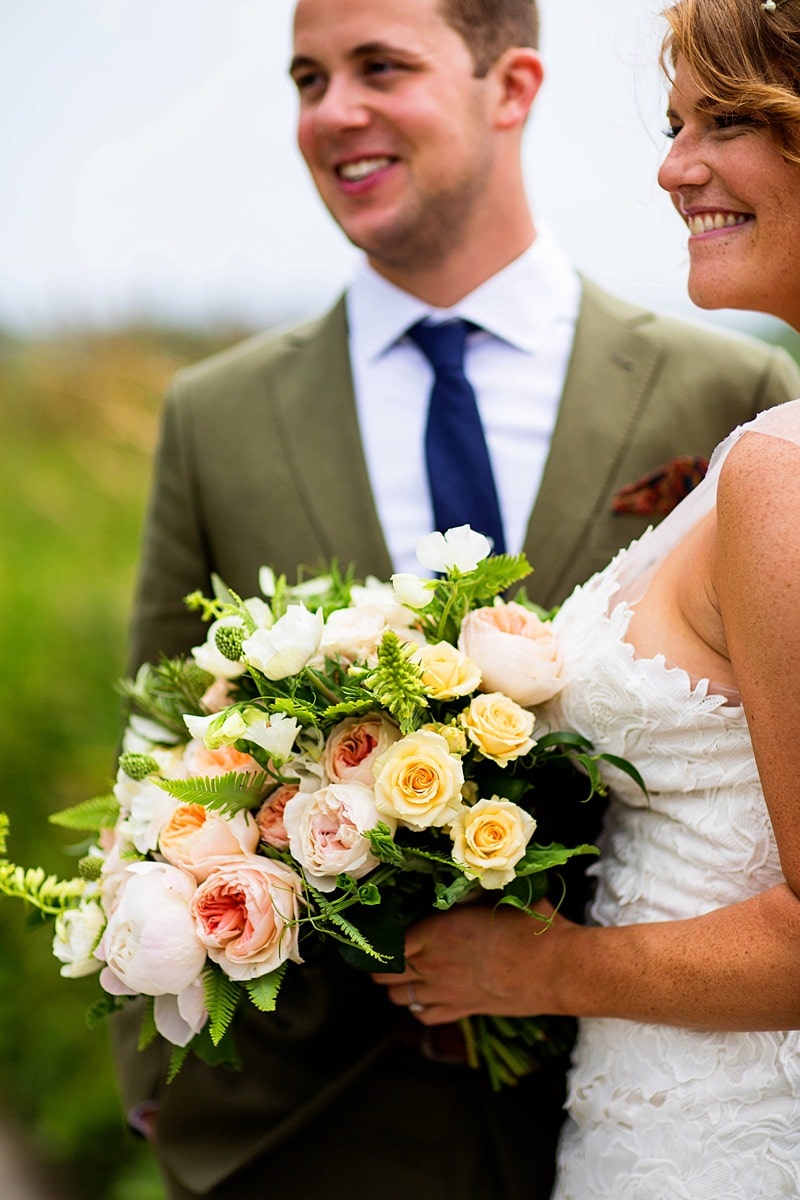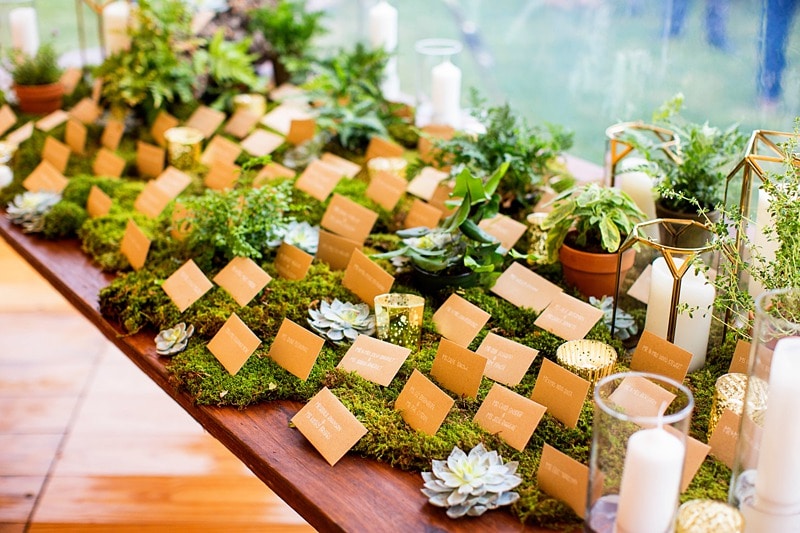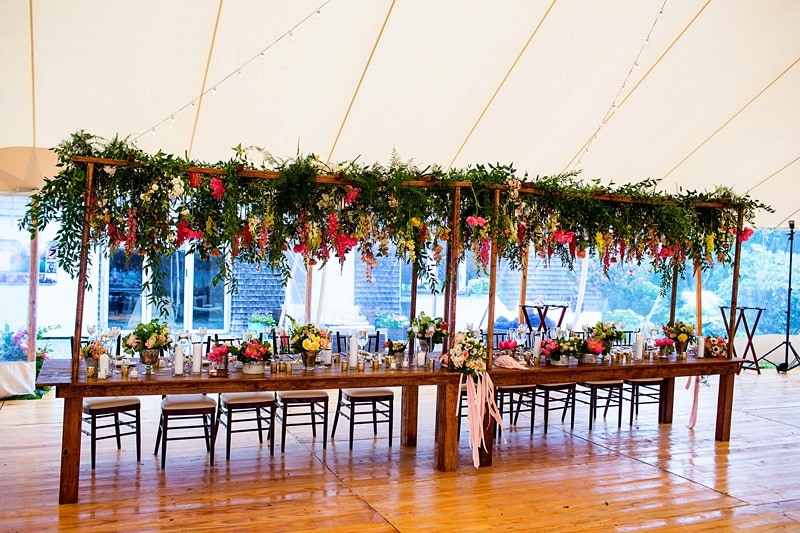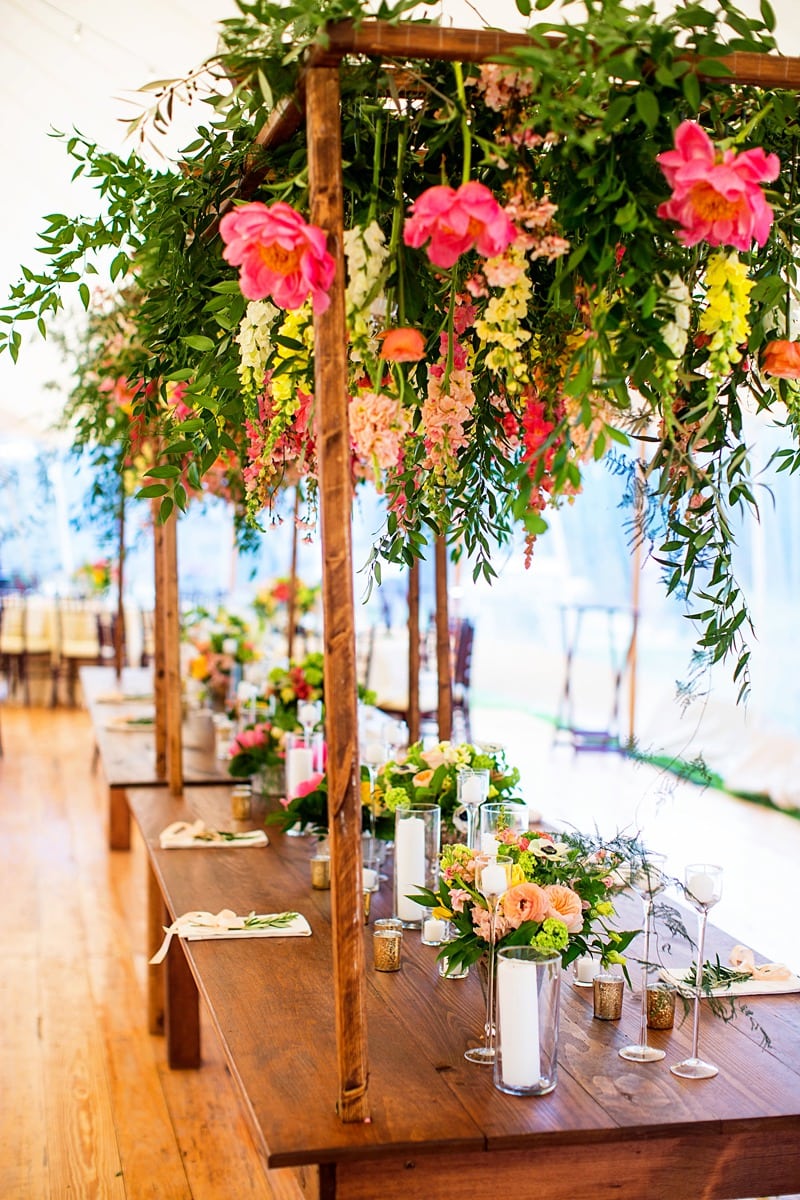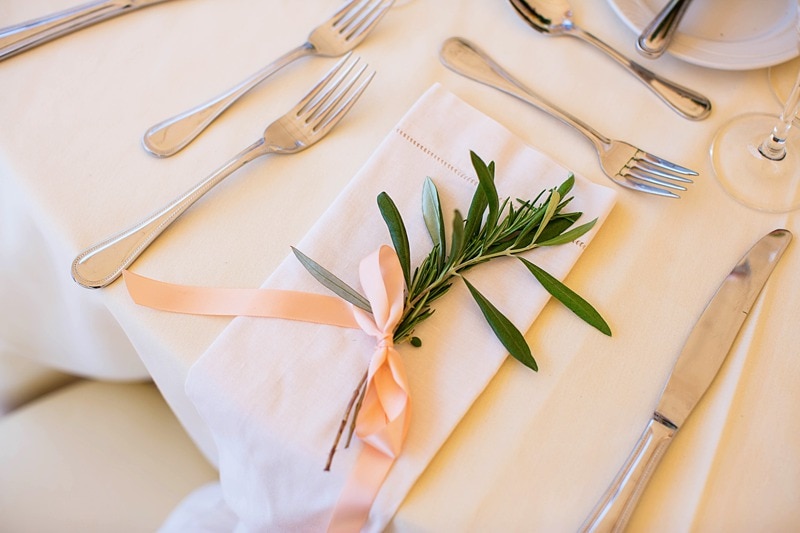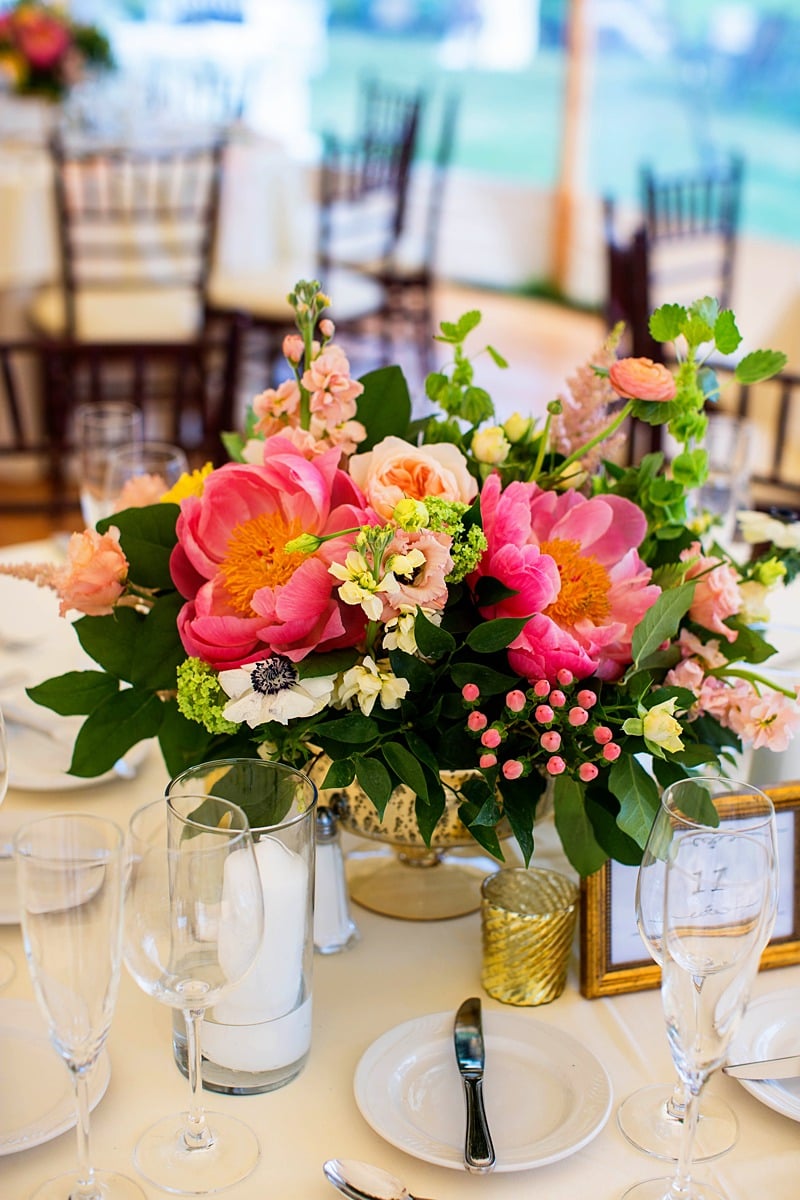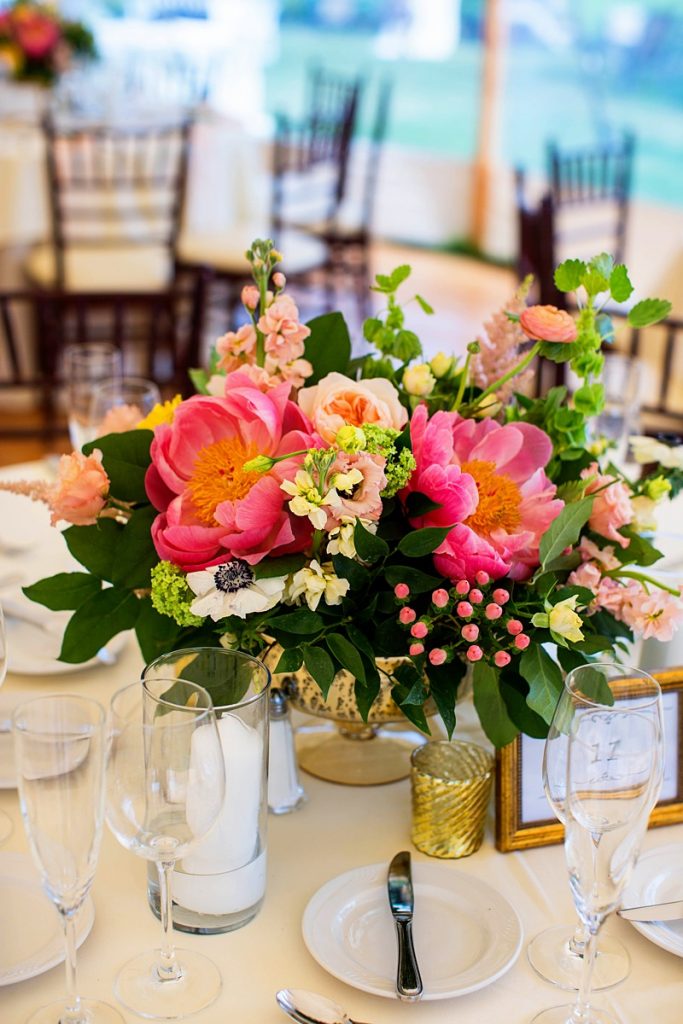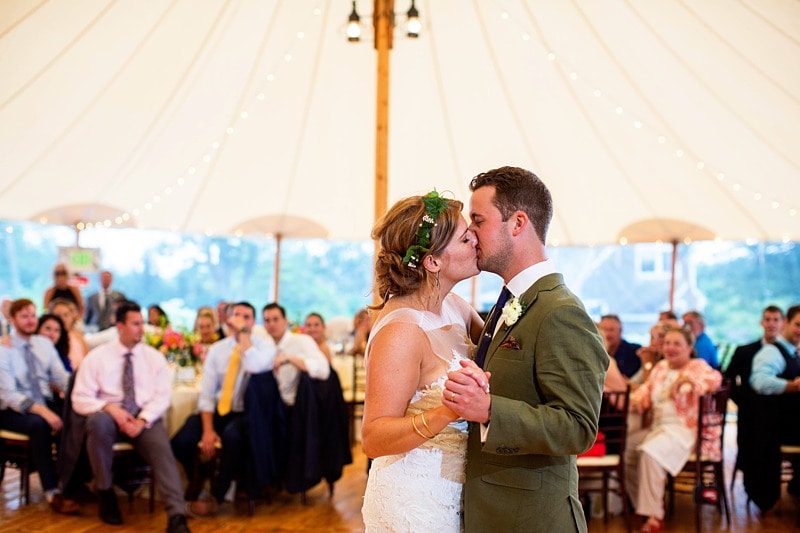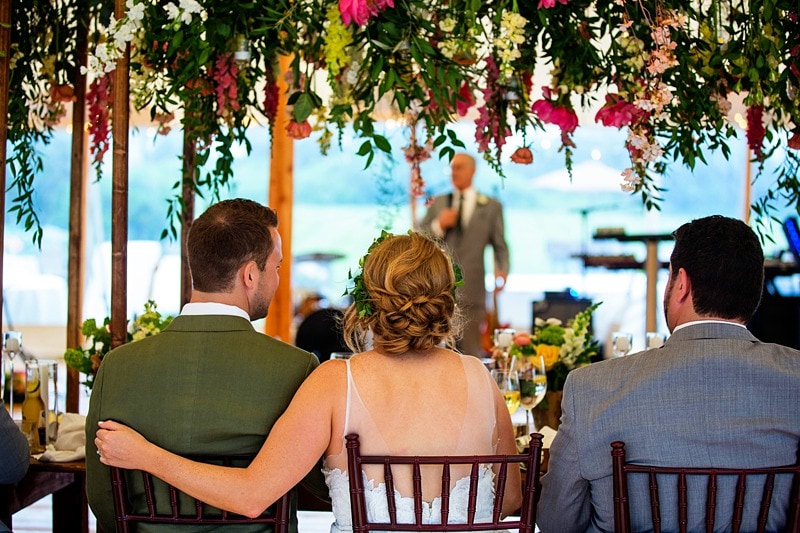 Q&A with the Bride
How did you meet?
Cory and I knew of each other through mutual friends in college, in Rhode Island. I always crushed on him from afar! Junior year of college, on the first day of classes, we passed each other, and said a nonchalant "we should get together sometime!" Cory got my number and asked me out. After a coffee date that led to a speeding ticket, a Halloween to remember and a quick trip to Florence to visit Cory abroad, we were official!
What is your proposal story?
We went to Iceland on a vacation in March, and we were having an incredibly romantic time. We had a nightly routine of hors-d'oeuvres and wine in our apartment before walking to dinner in Reykjavik. On one of our last nights of the trip, Cory suggested a restaurant to try. We headed out, strolling to dinner when Cory veered off path towards a statue overlooking the Reykjavik harbor.

I thought to myself "Where is this man going….." but the wine and vacation got to me that I didn't think much of it. Then, Cory stopped, gave me a kiss, and started telling me about "How romantic this trip is, how much fun we are having"(I still had no idea….). Then, he says "And you have a fantastic family", and I got skeptical. Then, he dropped to one knee, I slapped my hands to my face (a little drool fell out) and he asked me to marry him! I of course said yes!
Tell us a little a bit about your wedding vision
We wanted to get married in the summer time in Rhode Island. We met there, I am from there, and it's an important place for us. We wanted to go for a fun, relaxed, breezy and romantic vibe. Primarily, we wanted our guests to feel the love we feel for each other – and have a fantastic time while doing that! Think garden party meets backyard barefoot New England summer house party. We chose neutral colors for attire and linens to let the flowers be the color.
Tell us about your attire choices.
Going along with our theme, we wanted attire that looked good together, but nothing matchy-matchy. I chose a dress from BHLDN that I felt suited our overall vibe and me – eclectic and easy, but classic and memorable. Cory as well – he chose to get a suit from Blank Label in a color not many choose, and to look different from his groomsmen. The bridesmaids picked their own dresses that were long and champagne to taupe in color.
What was the most important to the two of you while planning?
The most important thing for us was the band!! Music is a huge part of our relationship, and we knew we wanted to make room for a band instead of a DJ in the budget. We even spent an insane amount of time picking out the different songs for the ceremony. We decided that a videographer was not an important vendor for us. We felt our photographers, M. Studios, would do the most perfect job capturing the feeling of the day!
What were your favorite parts of the day?
For both Cory and I, the most memorable part of the day was our first dance. We danced to "This Must Be The Place (Naive Melody)", a cover version by Iron & Wine and Ben Bridwell. Dancing with each other, a moment just for us, surrounded by all the people we love, in a beautiful place, was incredibly romantic and special. Another great moment was when Cory's uncle played his harmonic with our band, and then the lead singer brought out his harmonica! They were jamming and it was INCREDIBLE! It was literally like a personal concert – so much fun!
Tell us about your wedding flowers.
In one word – amazing! The head table was really my only "bride inspiration" I can think of. I saw different flower "ceilings" and really wanted something like that as a focal point. Sayles delivered with an incredible hanging trellis above us. It brought the outside into the tent. Truly, we told Sayles we wanted lush blooms, and I loved peonies and garden roses. The rest, was entirely up to her! Sayles and her team really delivered!
Tell us about your wedding cake.
Our wedding cake was donuts! We did half classic, old school Rhode Island with Rainbow Sprinkle Donuts from Allie's, and half trendy, new school Somerville with a variety of Union Square Donuts.
What did you do for favors?
M. Studios set up a great photobooth, so guests could take those home, as well as custom matchbooks and cocktail napkins.
Any personal details?
A personal detail that we did was exchanged gifts and letters to each other before we did our first look. Our letters were our vows to each other, which we wanted to exchange privately instead of in front of everyone. I still read the vows Cory wrote me everyday. We ended up both including little items we had saved from our relationship over the years, into our gift bags. We had no idea the other had saved all that stuff! Our guest book was a photobook where guests could put a printed photo out, and write us a message. Re-reading those is one of our favorite pass times so hilarious!
Did you include any family heirlooms?
I wore my mother's veil which was so special to me. That veil had a piece of lace of her mothers' dress, who I'm named after, and so that was also so great to carry on a tradition. We also sewed my childhood blanket into my wedding dress, it was so sweet.
Do you have any advice for couples planning their destination weddings now?
Remember that it will go by really fast, so try to enjoy it all and soak it in. Once the rehearsal comes – relax and enjoy! On a more practical note, spreadsheets and deadlines are awesome to not get overwhelmed and to stay organized. It's so much fun, and you're marrying your partner, and that, is the best part.
Vendors
Photography: M.Studios
Reception Venue: Stone House Inn
Floral: Sayles Livingston Designs
Wedding Cake: Allie's Donuts
Hair: New Leaf Hair Studio
Band: Young Love & the Thrills
Food Truck: Del's Frozen Lemonade
Officiant: Heavenly Weddings
Wedding Dress: BHLDN
Groom's Attire: Blank Label
Bride's Shoes: Splendid.
Bridesmaid Dresses: Nordstrom | Saks Fifth Avenue | BHLDN
Groomsmen Attire: Macy's