There's no such thing as a "typical destination wedding". Yet, when most people hear the term, they think of exotic beaches or faraway destinations. And I have to admit that many of the weddings you'll find on this site fit that bill. But the truth is that a destination wedding is any wedding that requires the couple and guests to travel. In the case of Brittani and Matthew, that destination was Pennsylvania. This lovely couple lives on a military base in North Carolina, and their family flew in from California. Their ceremony was at Dobe Weaver's Ponds and the reception was at the Irish Acres Tree Farm in Knox, PA. Neither venue typically hosts weddings, which means the couple had a completely blank canvas to make each space their own.
Both families along with the bridal party pitched in to decorate. In fact, the bridal party spent two days transforming the reception space with DIY touches such as old quilts hanging from the rafters. Brooke Ellen Photography was on hand to capture all the details, including some gorgeous photos on the wheat fields. And if you're a sucker for pets in weddings like I am, you're going to swoon over the sweet photos of the couple with their dog, Gunner!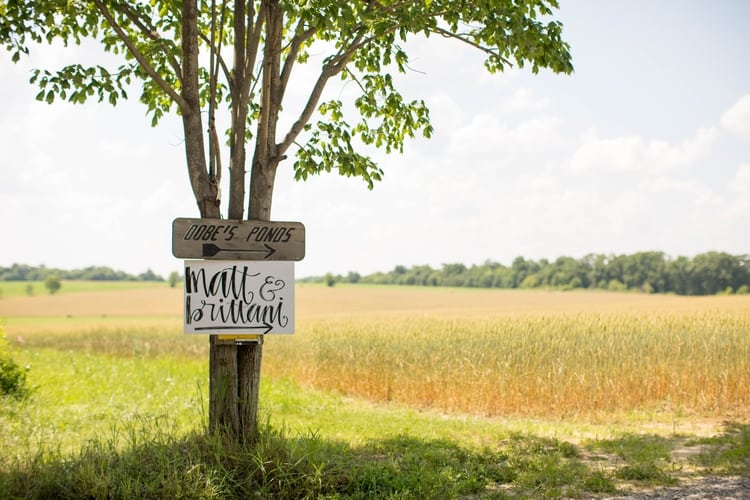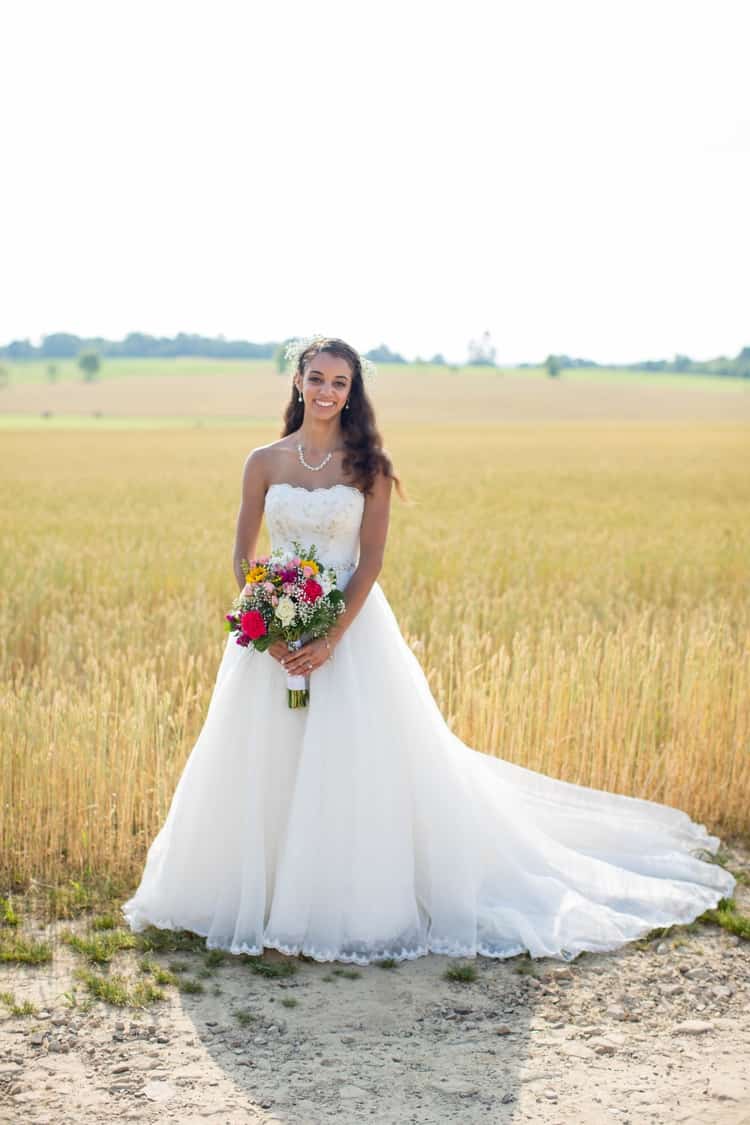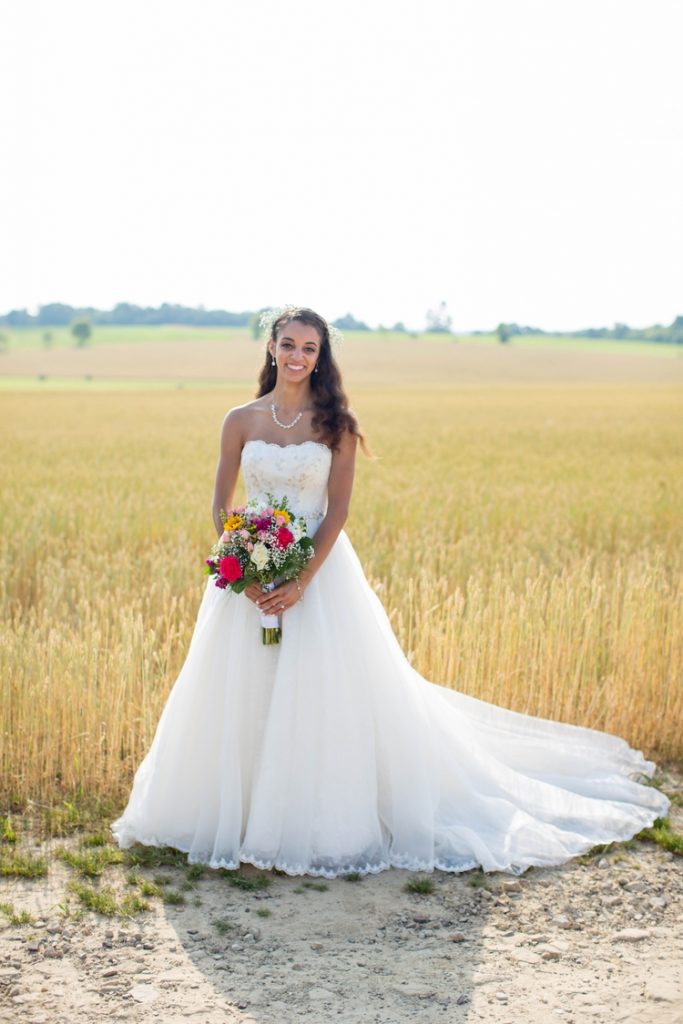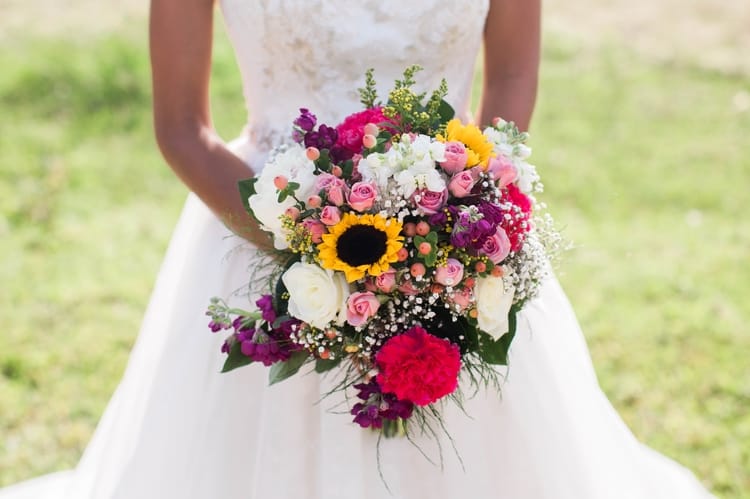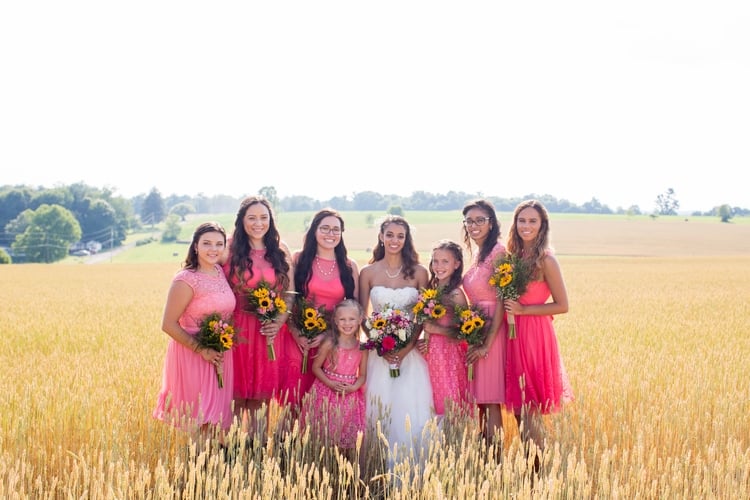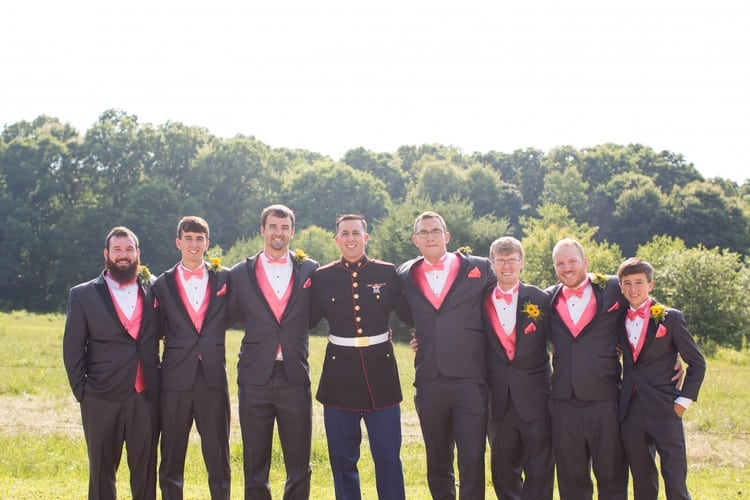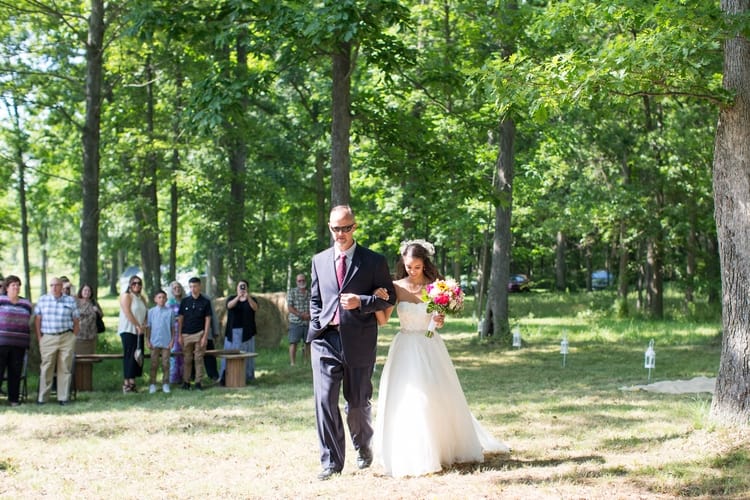 Matt and Brittani wrote their own vows and love letters to be opened on their anniversary!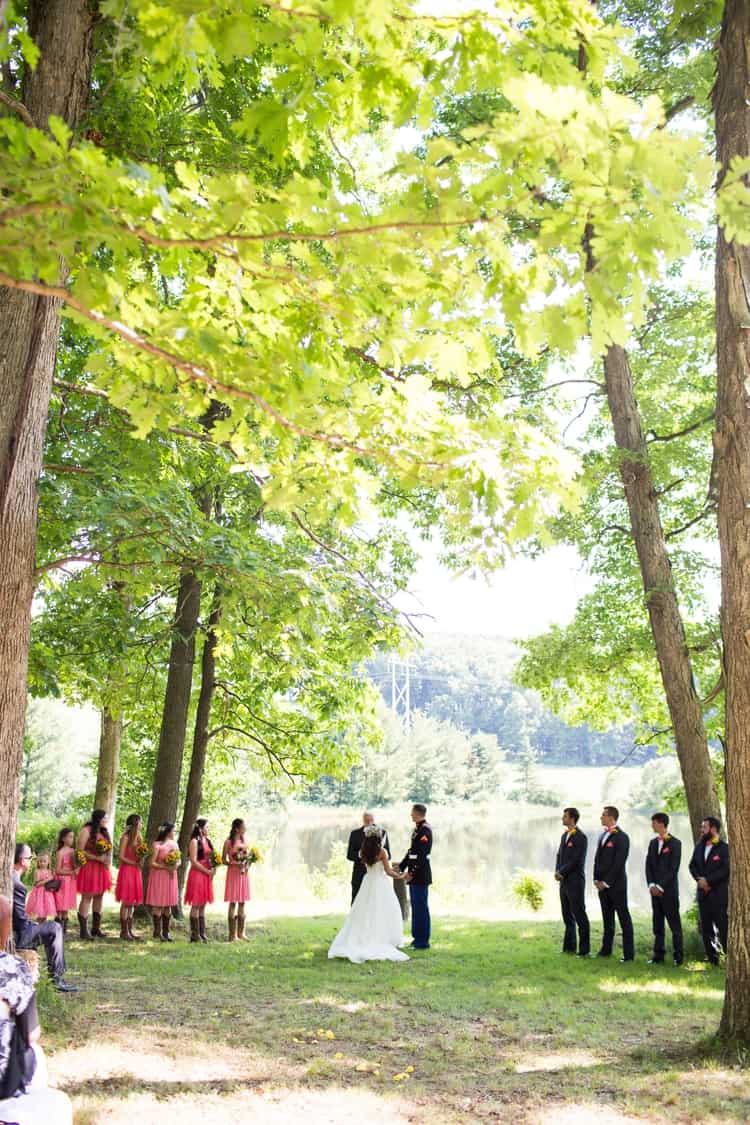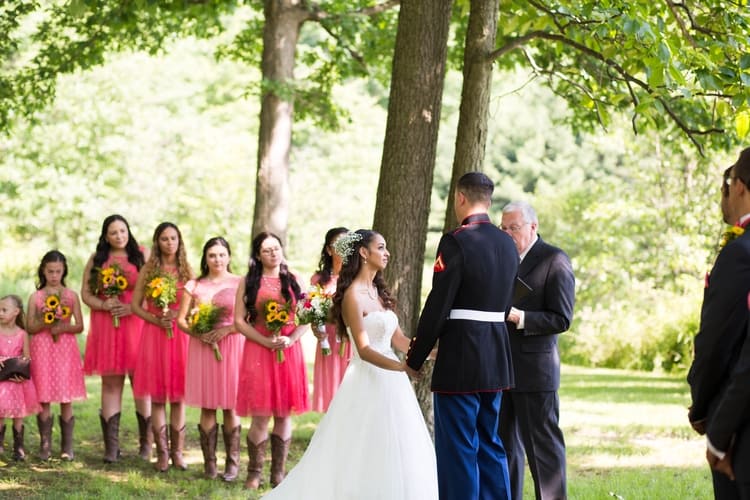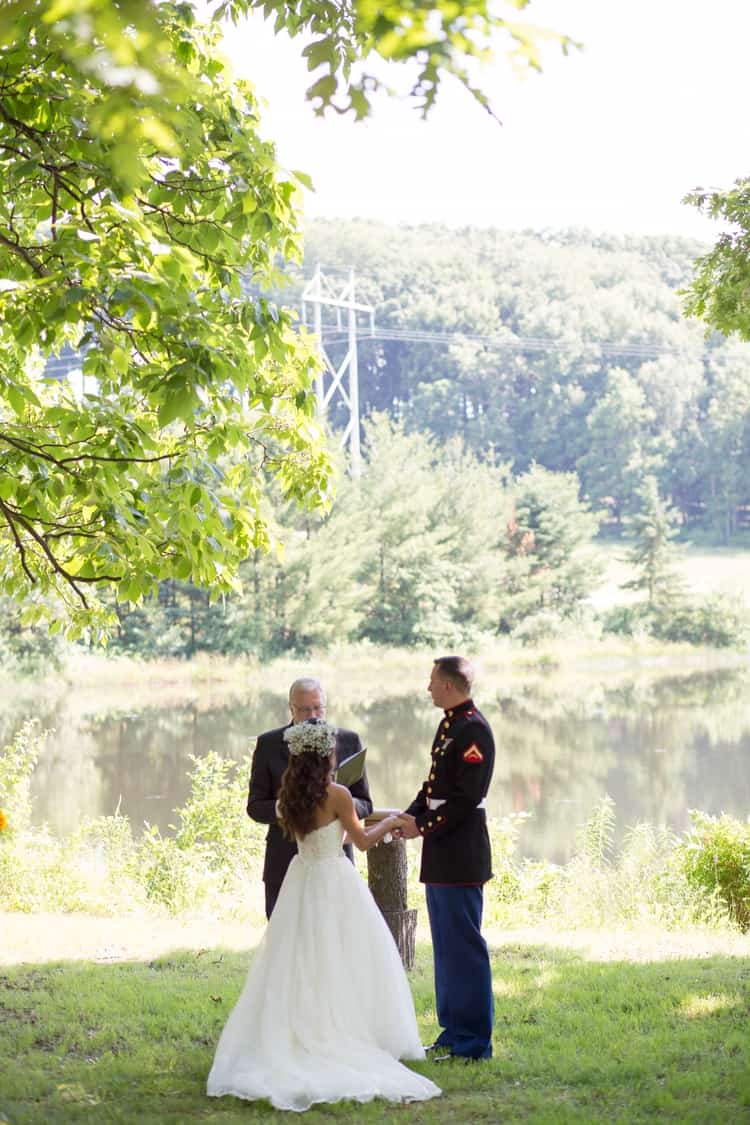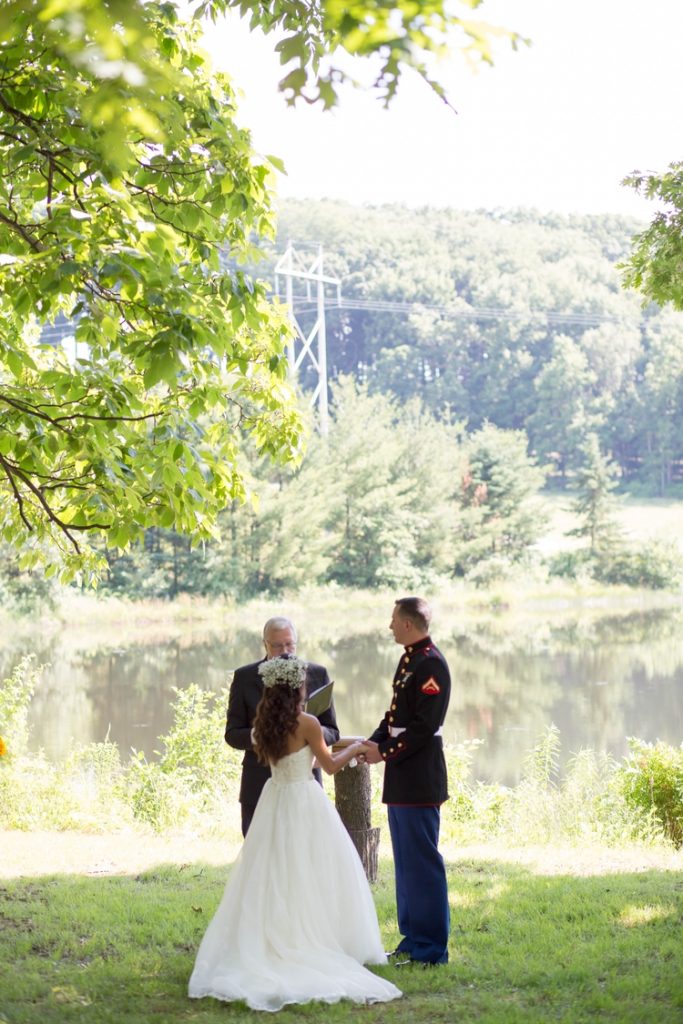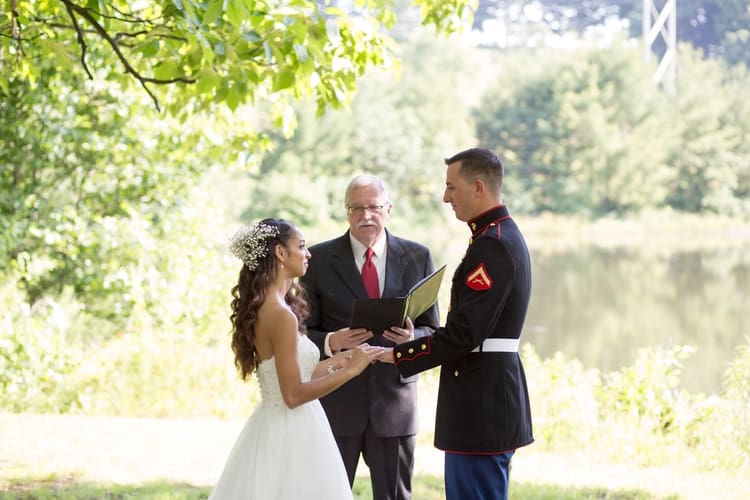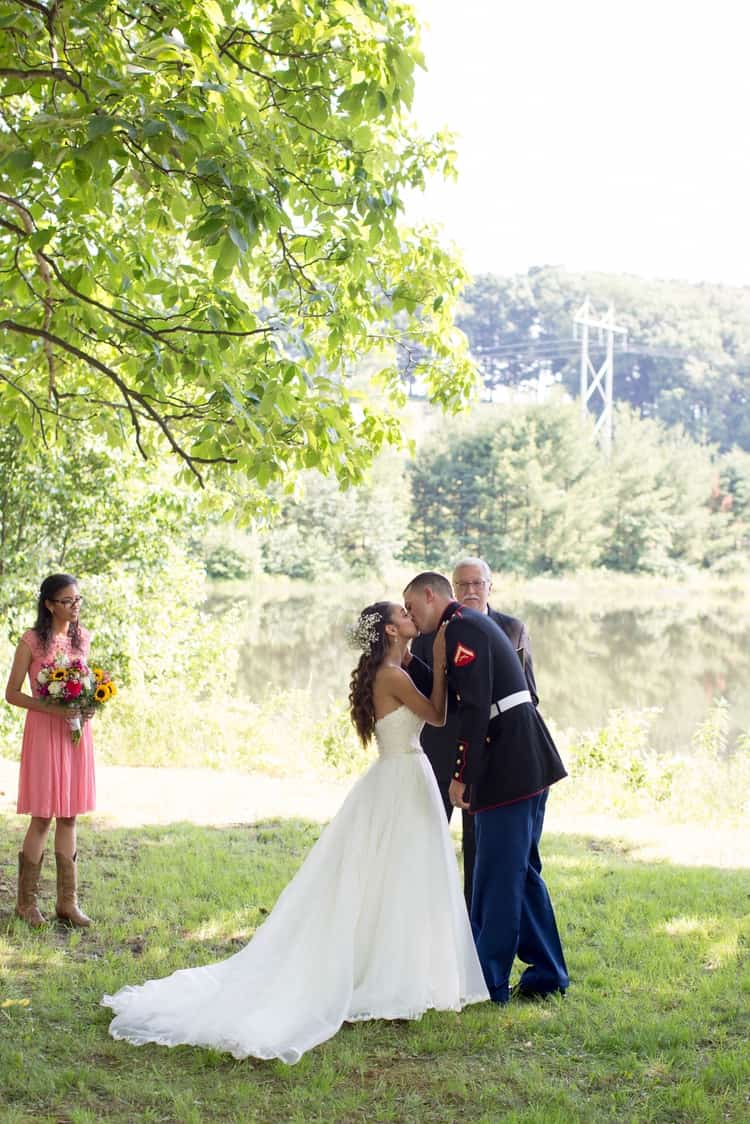 The photographer told us, "Matt and Brittani's dog, Gunner, was there for portraits too…until he got too tired of looking handsome!"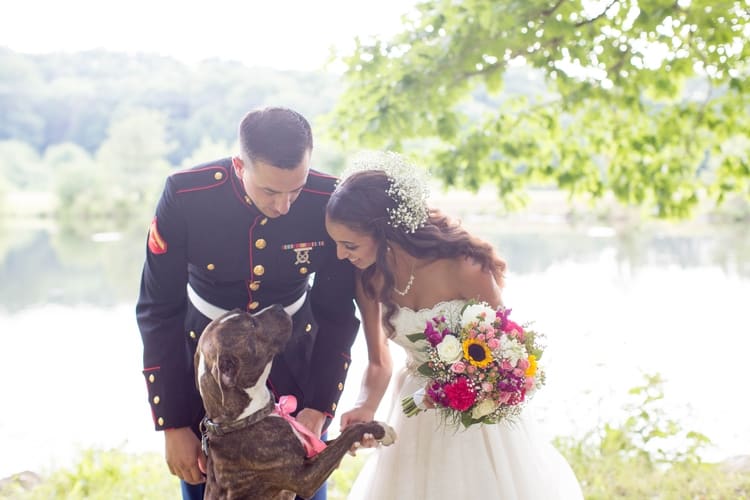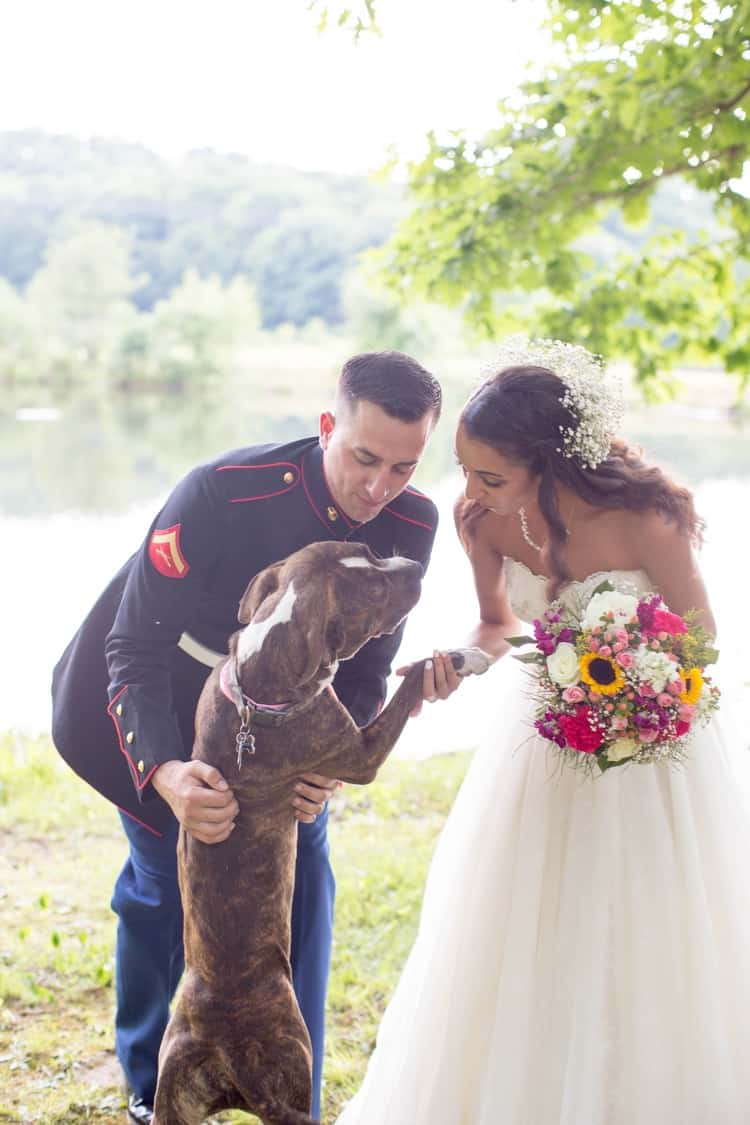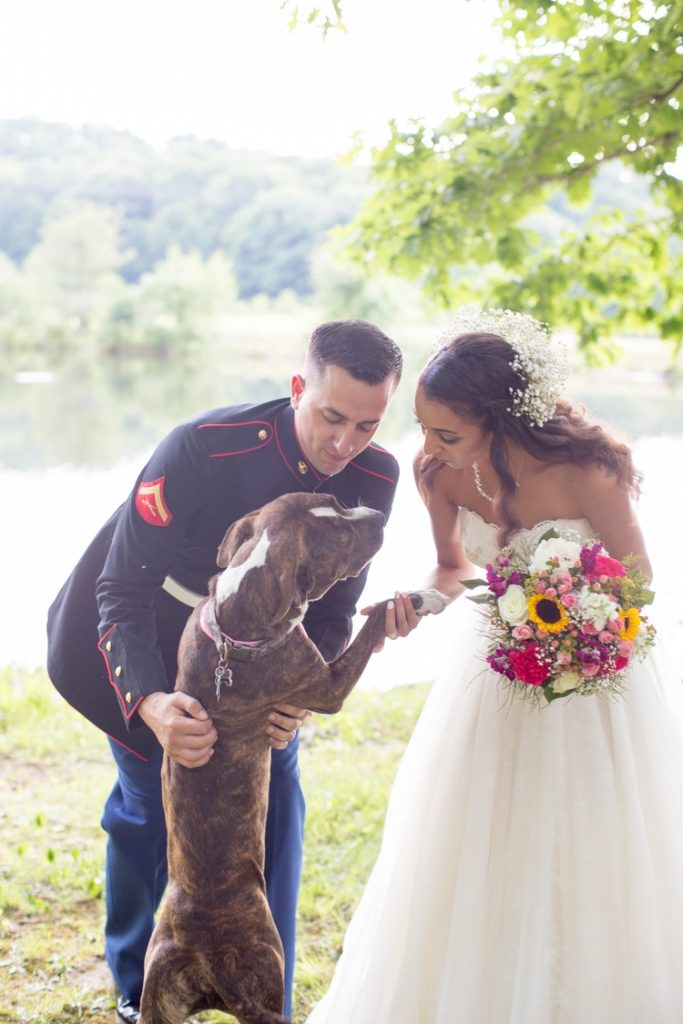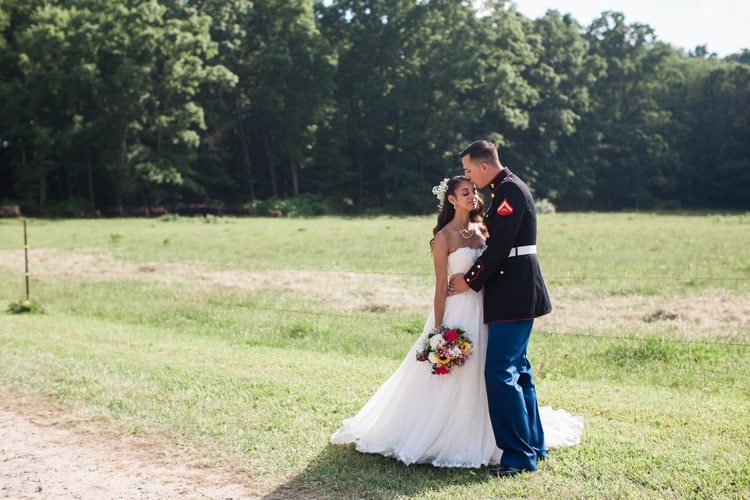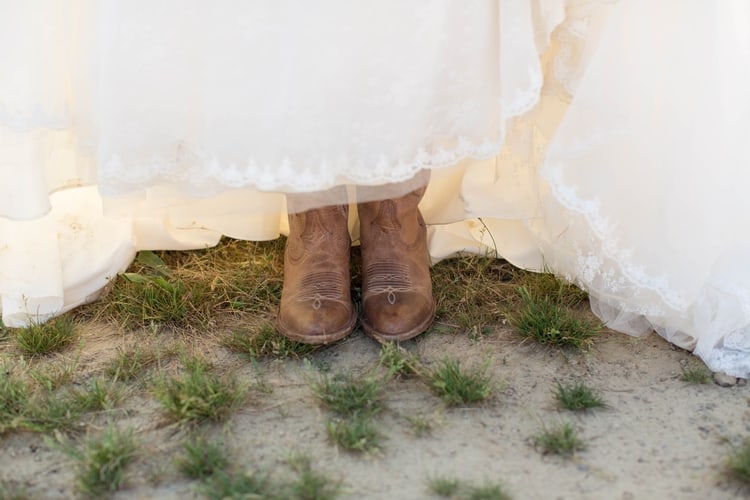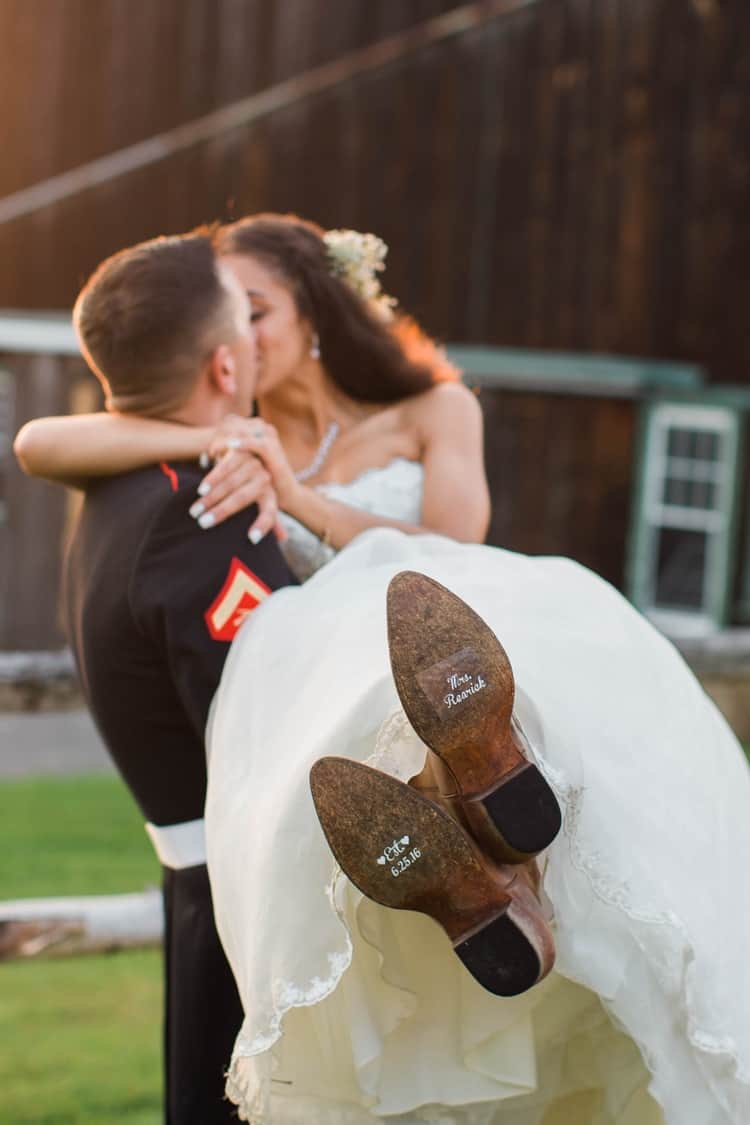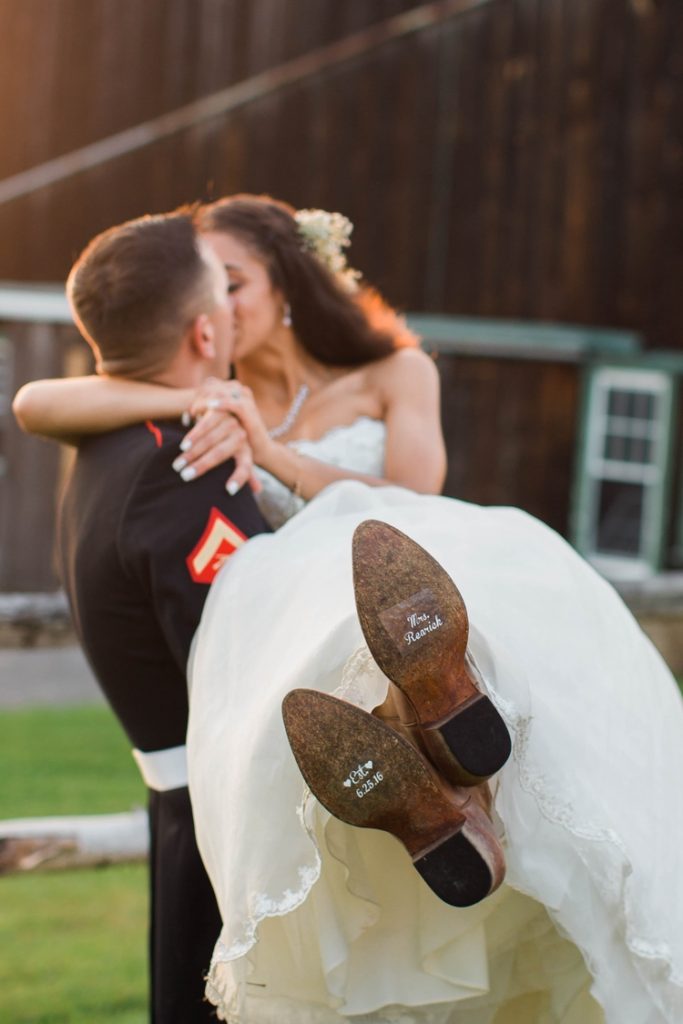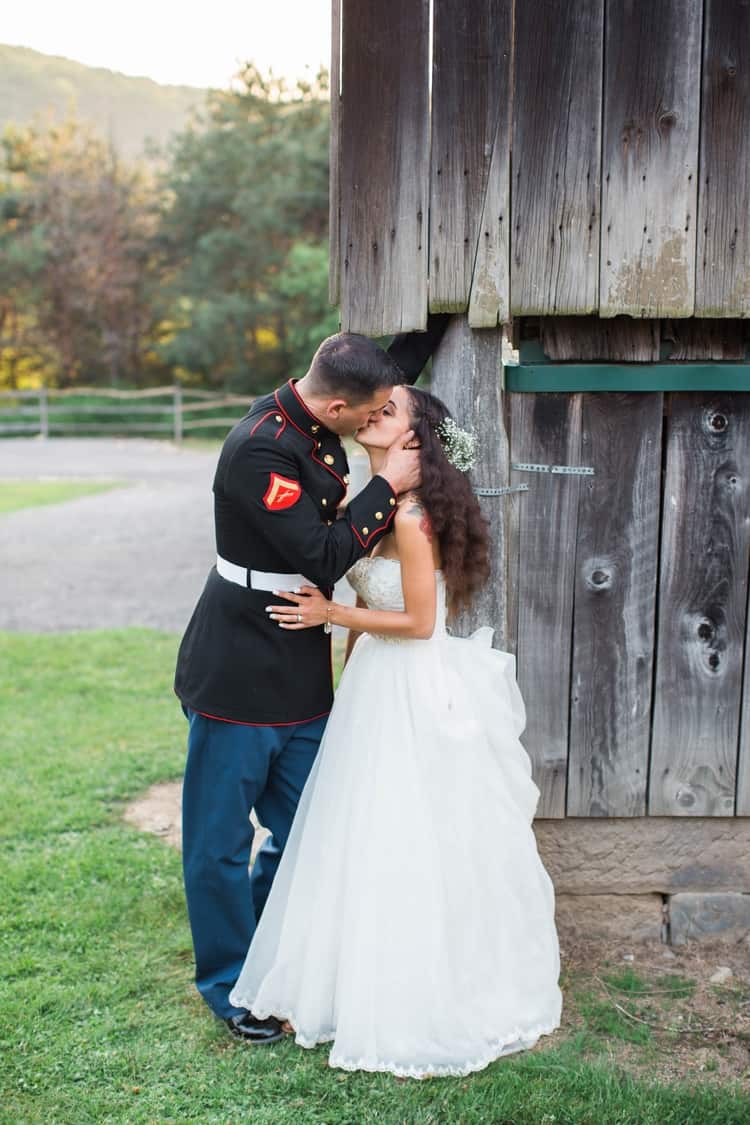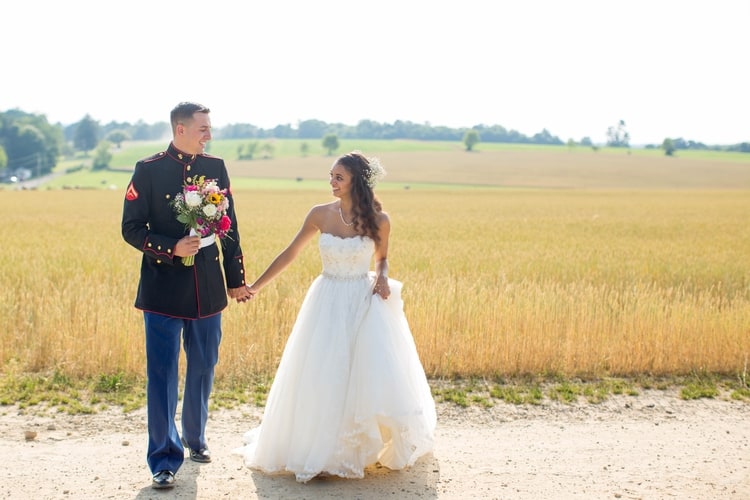 "The owner of Dobe Weaver's Ponds, went out of his way to make it special for Brittani and Matthew. He stacked up several hay bales for us to use for pictures."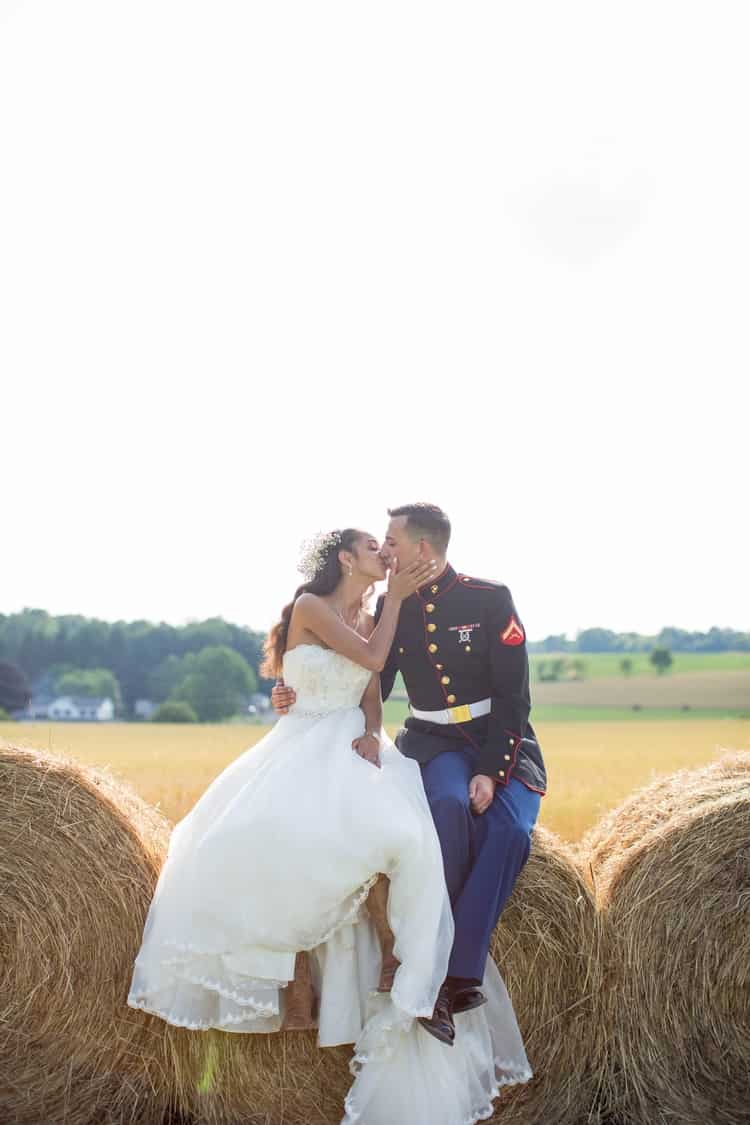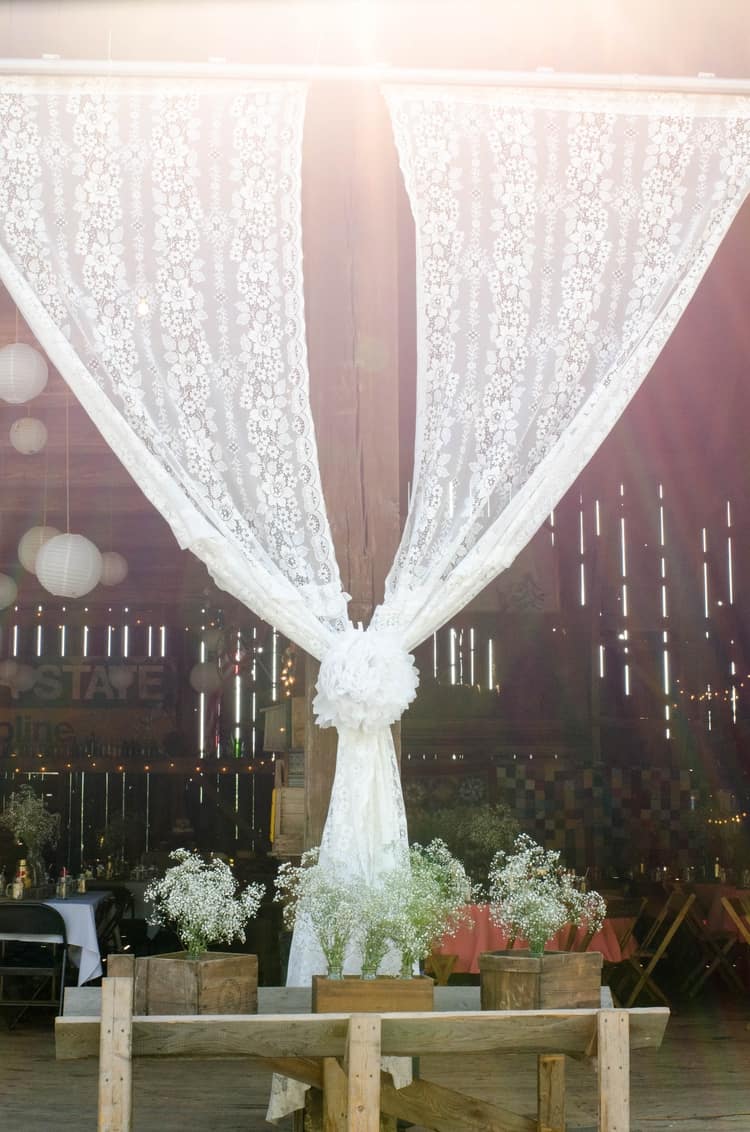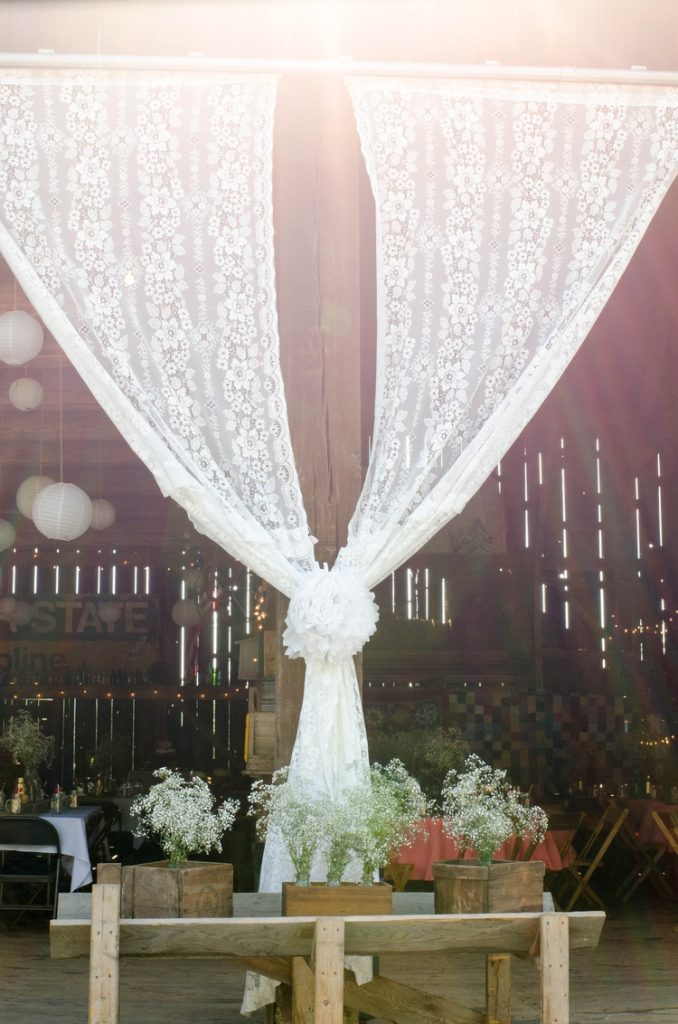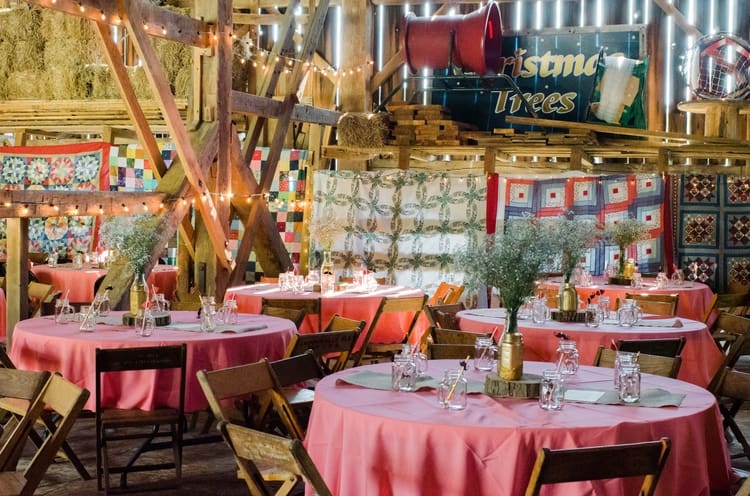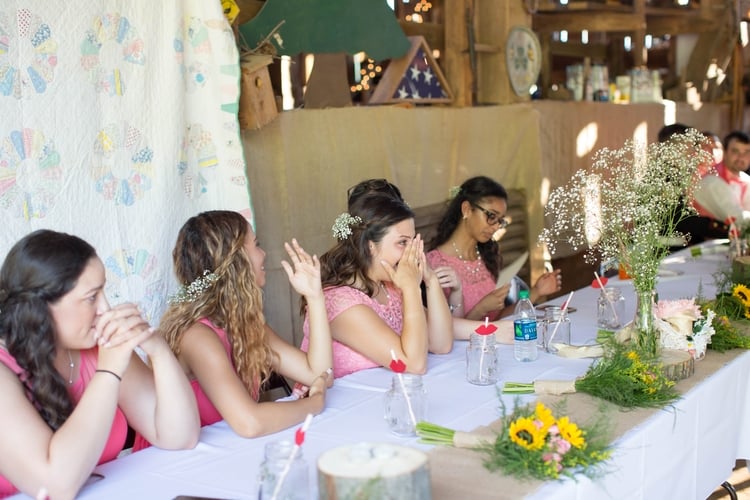 "Brittani had a surprise up her sleeve for Matt. He is a huge Steeler's fan and she is a Packer's fan, so she made him a cake that looked like a Steeler's cake, but inside were the Packer's colors. I loved both of their reactions!"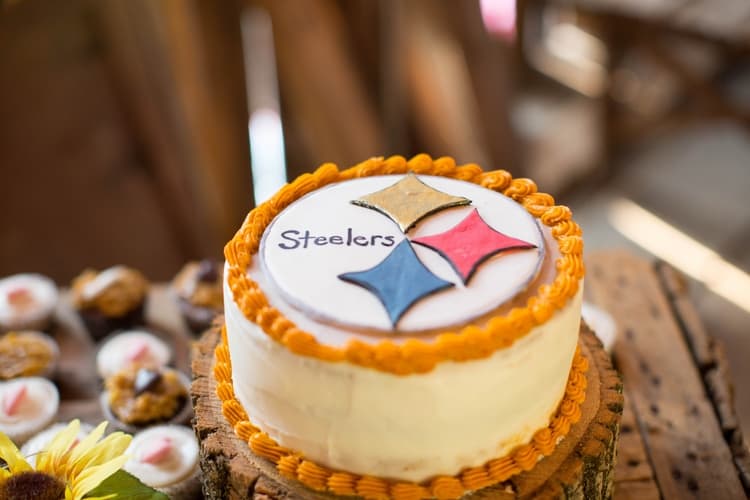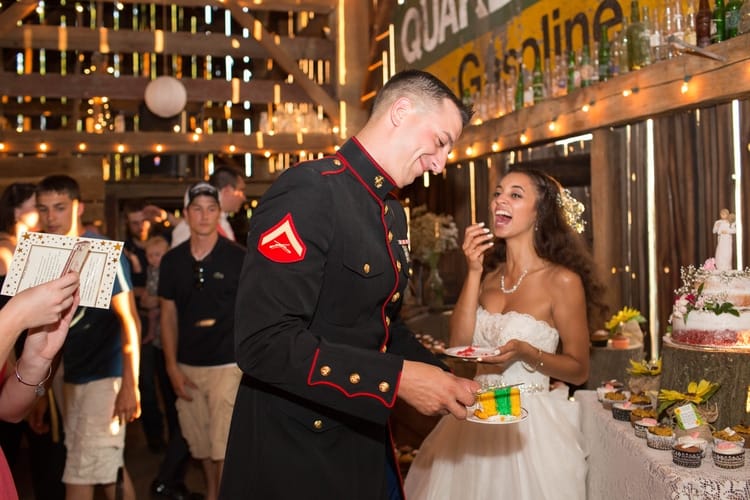 Vendors:
Photographer: Brooke Ellen Photography
Ceremony Venue: Dobe Weaver's Ponds
Reception Venue: Irish Acres Tree Farm in Knox