The opportunity to immerse yourself -and in many cases introduce your guests – to another culture is one of the many perks that comes with a destination wedding. And if you can find a way to weave that culture into your wedding details, while paying tribute to your own heritage– well, that's when true magic happens. Mary & Danny's destination wedding in Puerto Rico was just that. Simply magical. Close to one hundred guests (some who traveled from as far as Bangladesh and Egypt), were treated to a wedding full of charm, culture, tradition, history and a lot of love.
The couple had a beautiful ceremony at the historic Cathedral of San Juan Bautista which is the second oldest cathedral in the Americas. Their reception was held right across the street at El Convento, a luxury boutique hotel that combines Old World Spanish charm and tradition, with the convenience of being in the heart of Old San Juan. The wedding theme was Latin Fusion. And when you see the brilliant ways in which they combined their Spanish and Mexican roots with the Puerto Rican culture, you'll get it.
A huge thanks to Fizelwink Photography for sharing his amazing art with us. And make sure you read my interview with the bride at the end. She was extremely candid about the challenges and rewards of planning a destination wedding, so a big thank you goes out to her as well!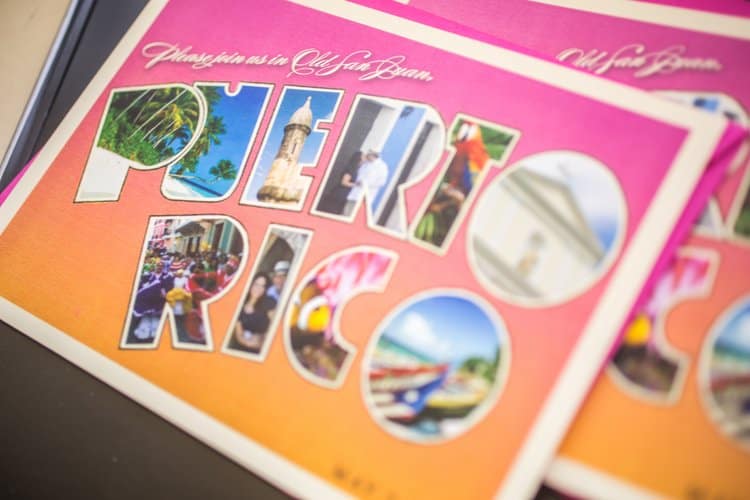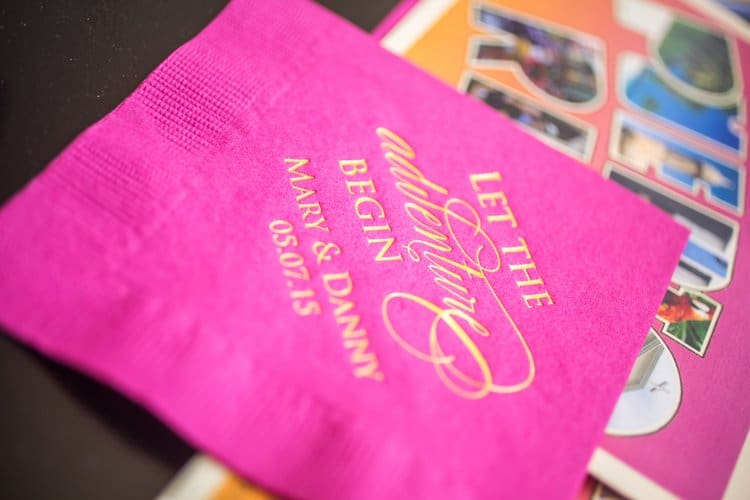 Why did you choose to have your destination wedding in Puerto Rico?
A friend of ours, born in Puerto Rico, invited us to go with him on a tour of Puerto Rico a few years ago. After a whirlwind tour which included rum tasting, snorkeling, salsa dancing and visiting museums, we were enchanted. We fell in love with the charming culture- the hospitable people, the unique history, and the soulful music, art and dance. And now every year we return for a vacation. We wanted to share the experience with our friends and family, so we decided to get married in Puerto Rico!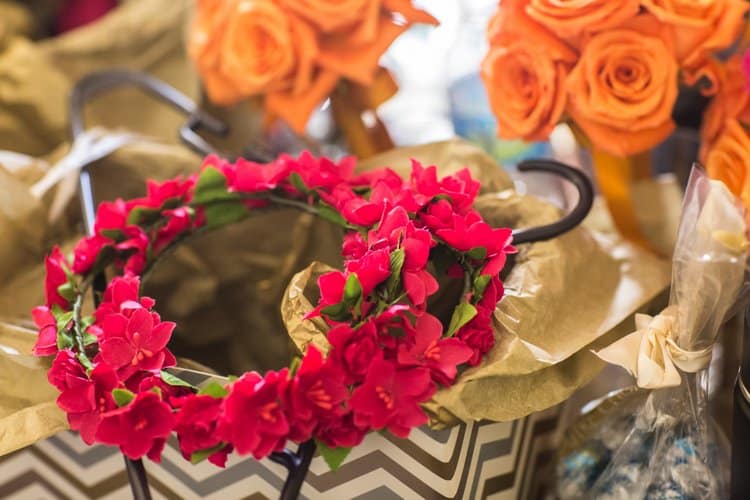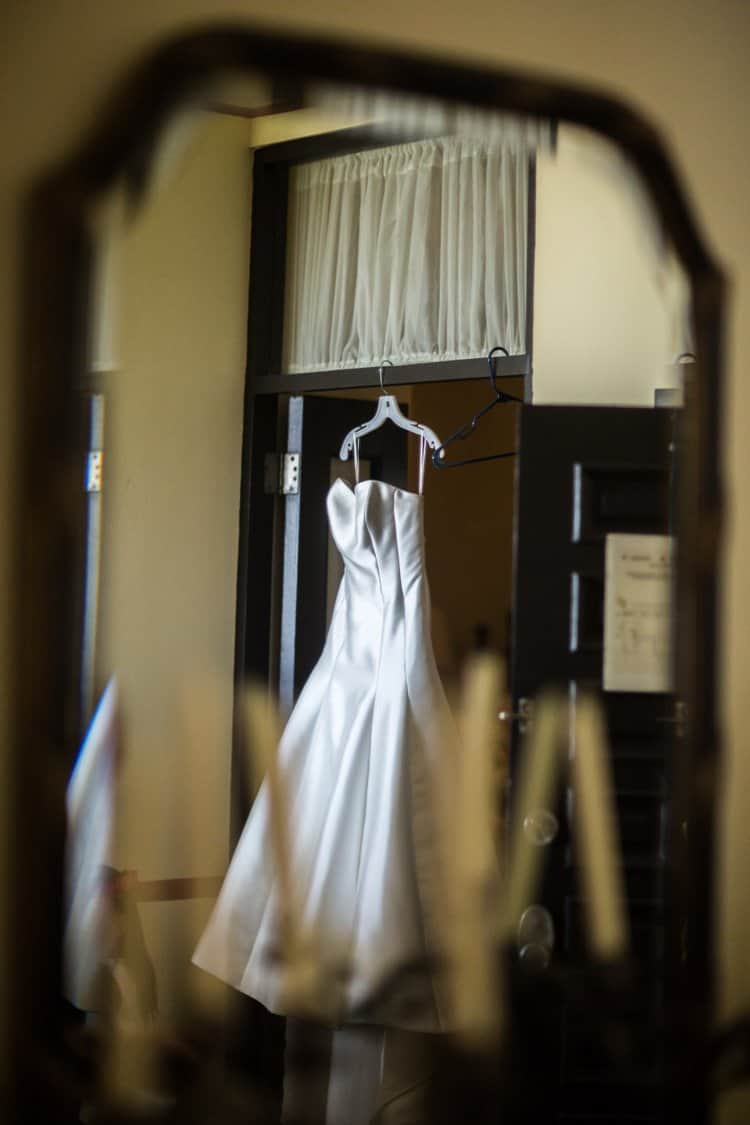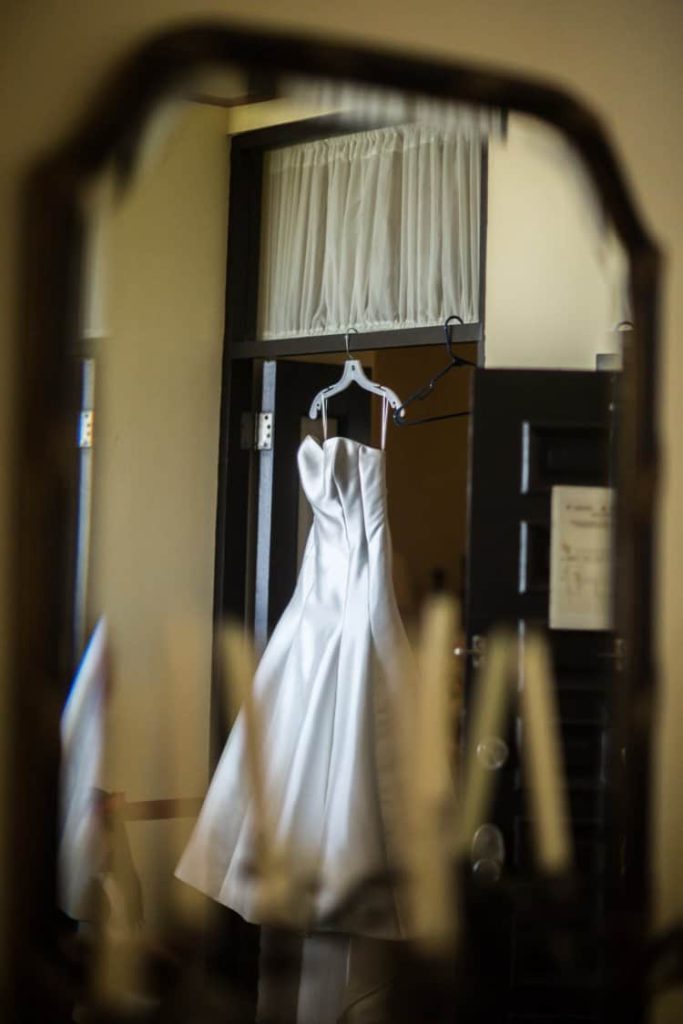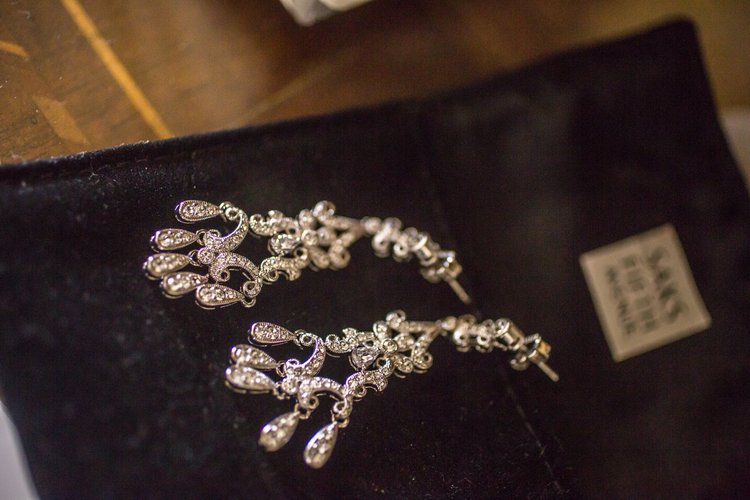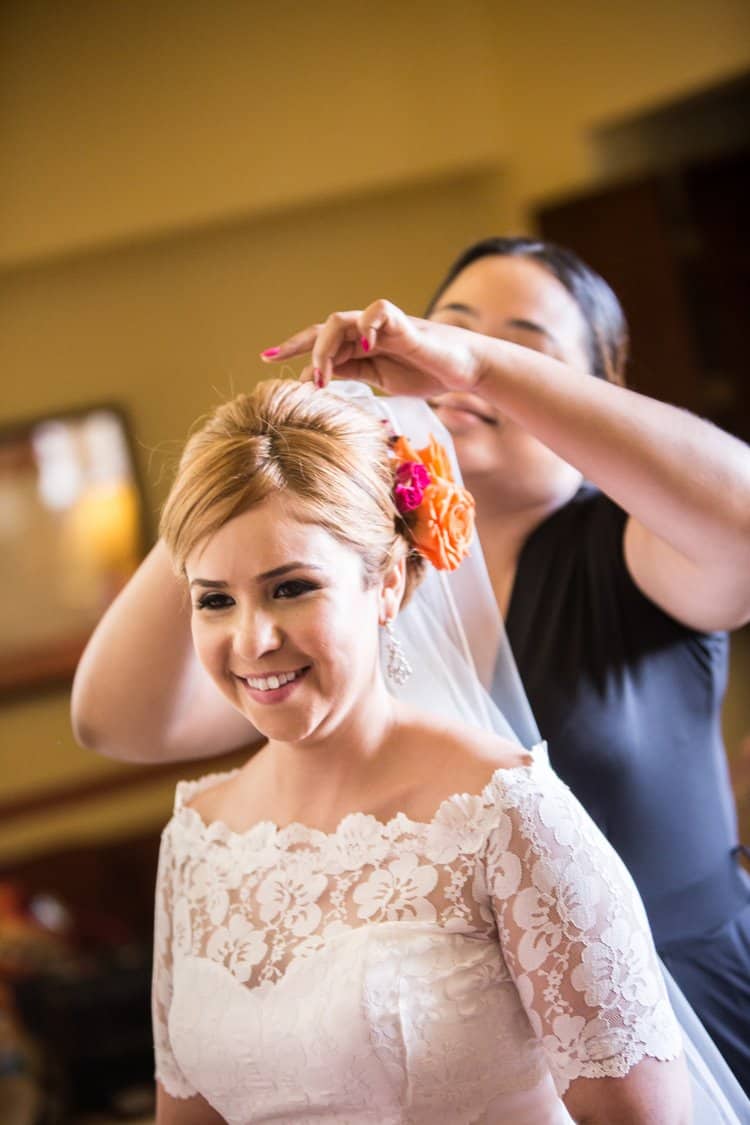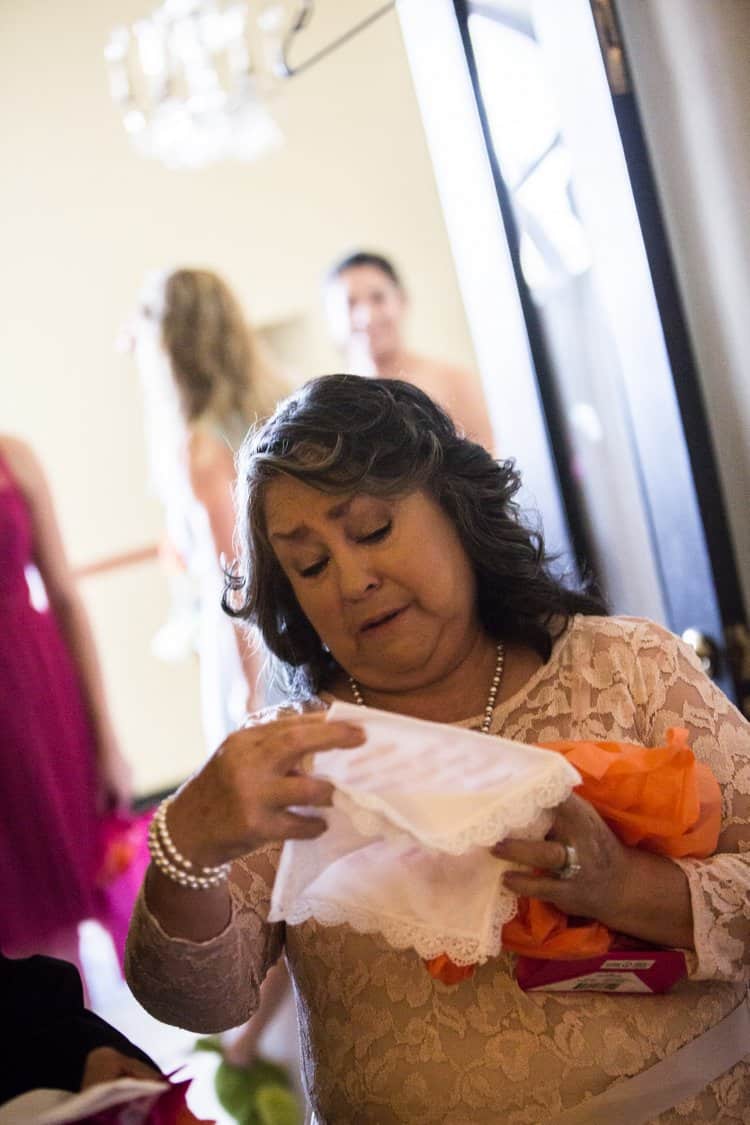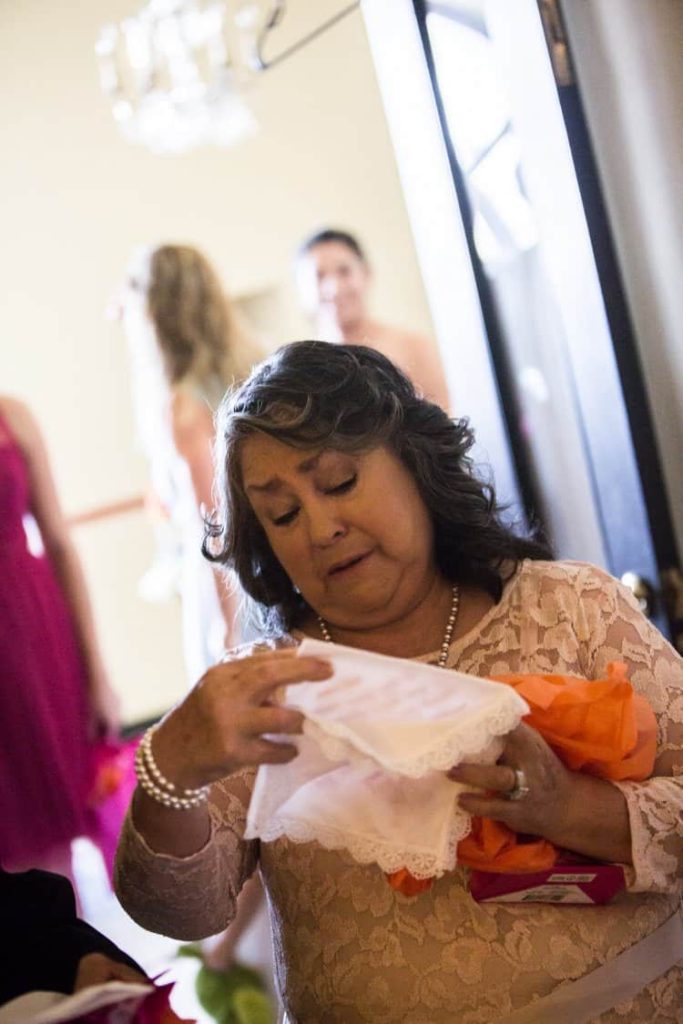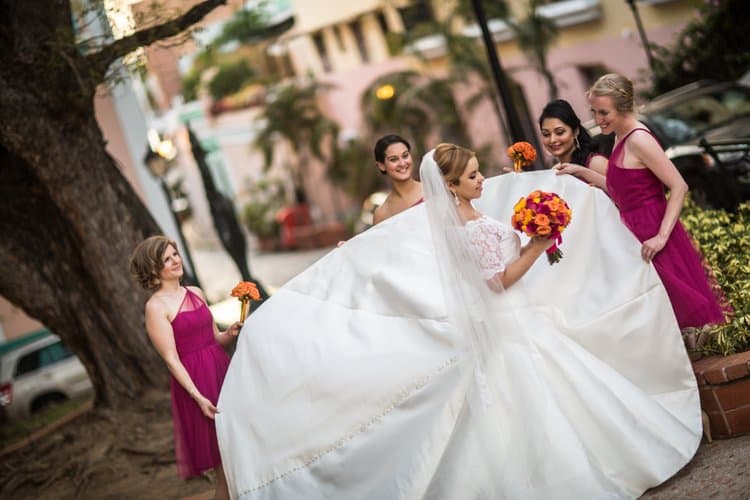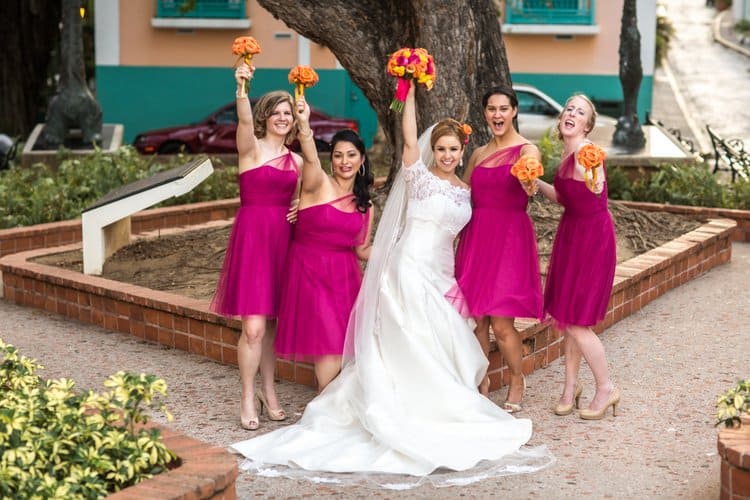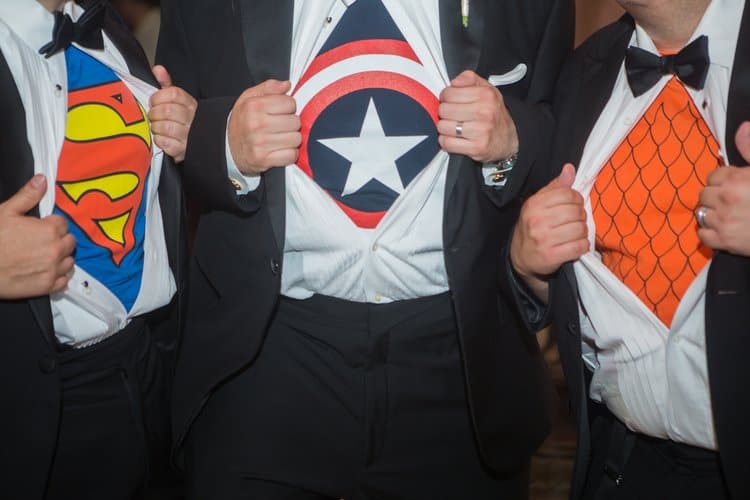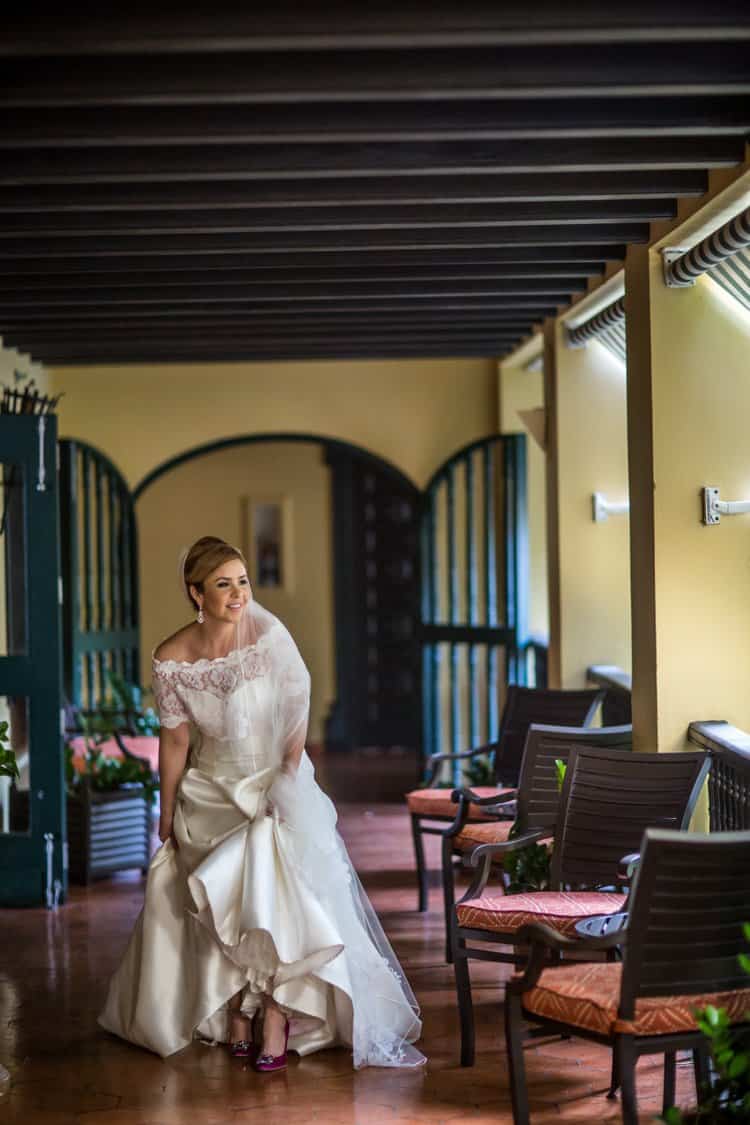 The source of our inspiration came from our heritage. We were both born and raised in New Mexico, where our culture and traditions are celebrated with bright colors, joyful dancing and festive music. We selected a Latin fusion theme. We incorporated the Spanish and Mexican traditions of our families into our wedding in Puerto Rico. We selected fuchsia and orange with accents of yellow, as the colors to symbolize the joy of our celebration. We were surrounded by beautiful colored buildings in Old San Juan and Spanish colonial architecture.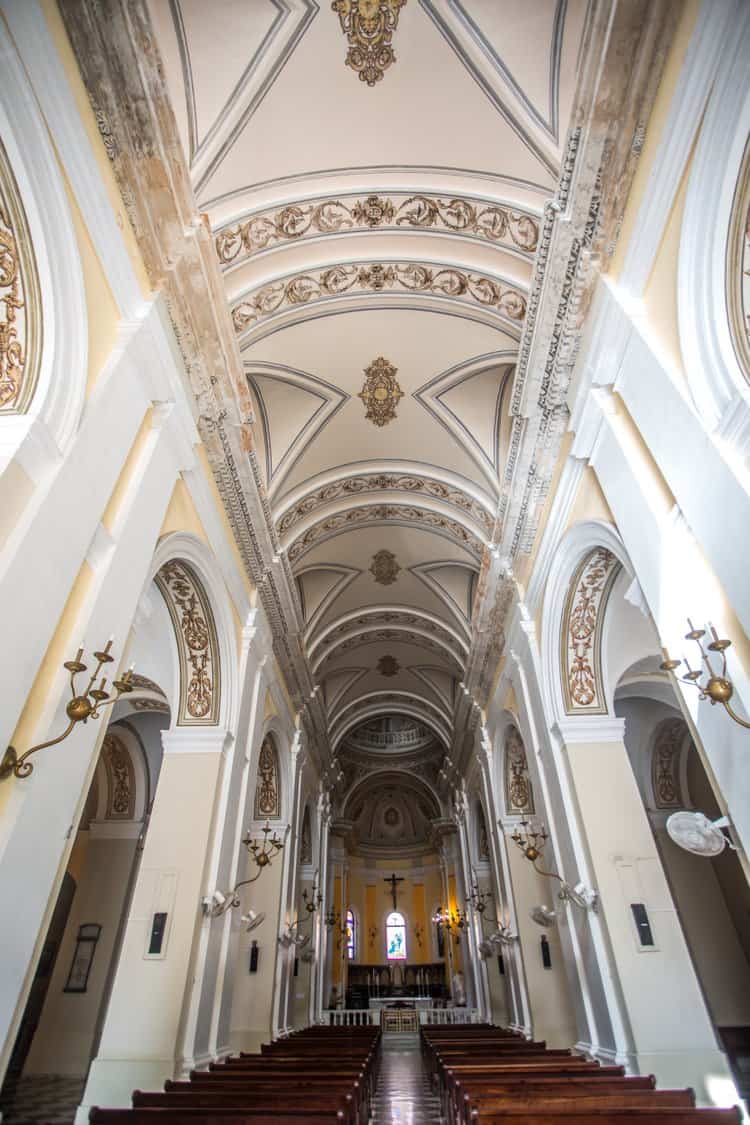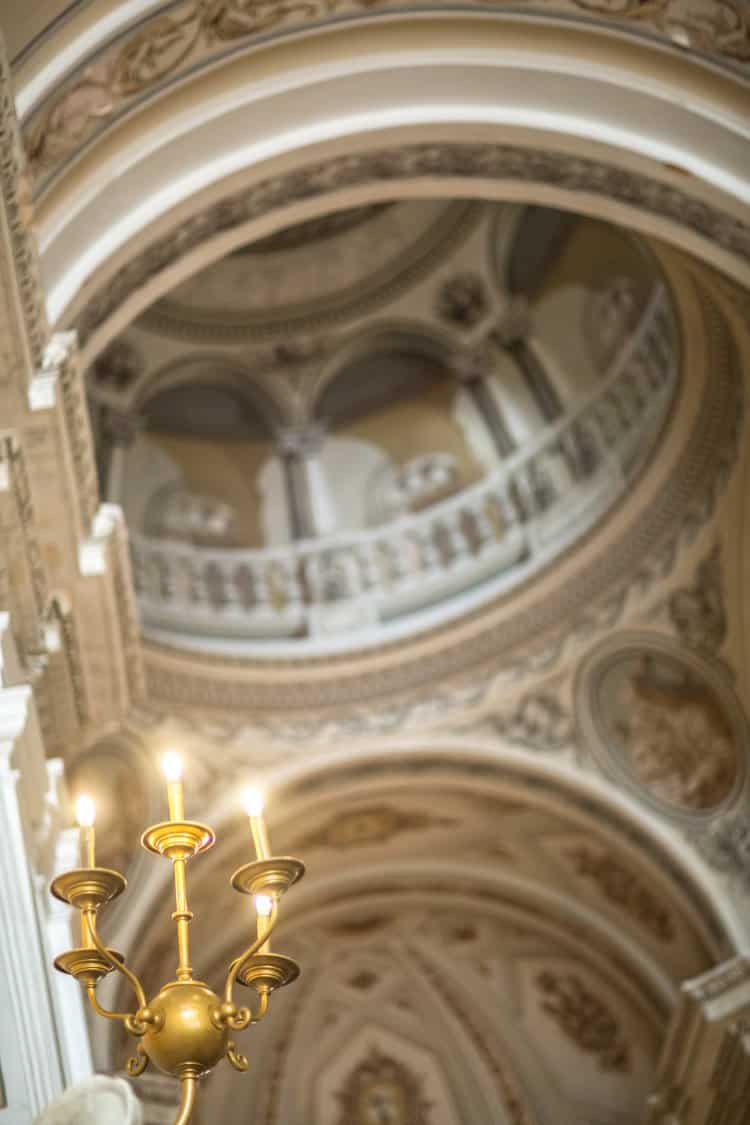 A family friend custom-made a Lasso, or double rosary, we used in a blessing during our ceremony. It was made with a mix of silver, coral, and turquoise to symbolize the mix of both the Southwest and the Caribbean. At our rehearsal dinner, catered by Raices Restaurant, we served delicious traditional Puerto Rican food at a house overlooking the fort of San Cristobal.

The best part about planning our wedding was making the festivities as unique as we are as a couple! We specifically chose to have Mariachi music to honor our New Mexican heritage and our priest from our church in New Mexico celebrated a bilingual mass in the Cathedral of San Juan Bautista.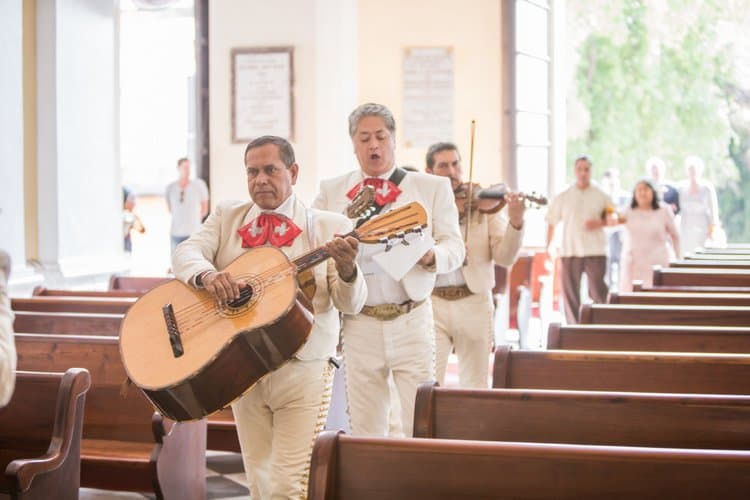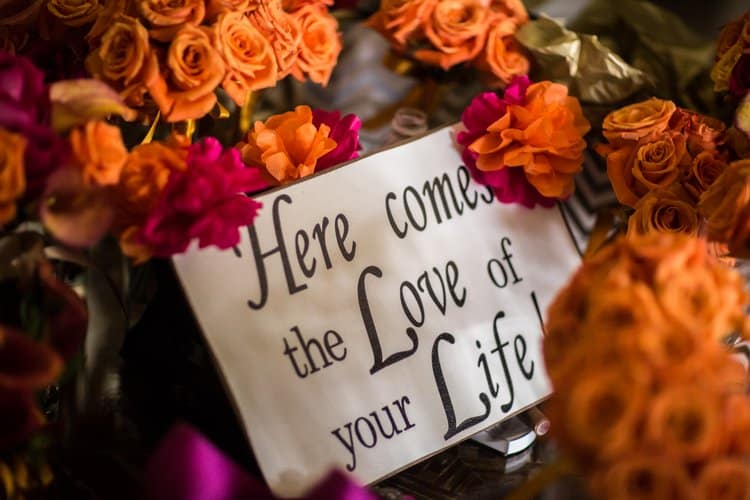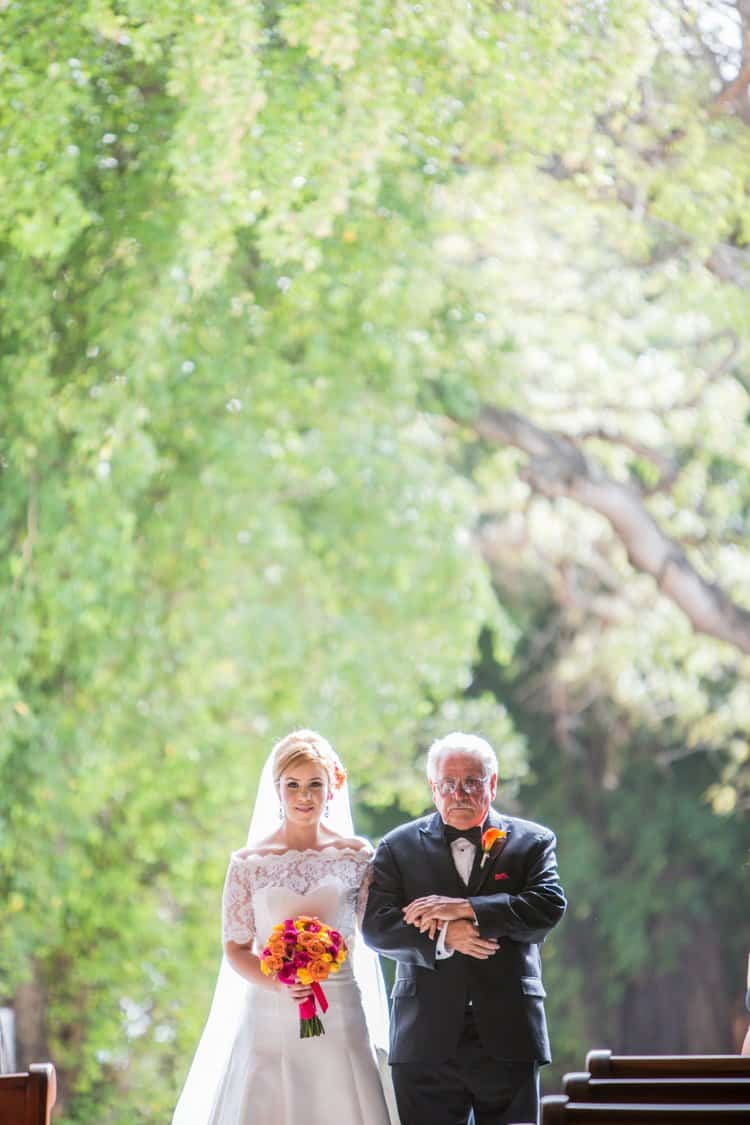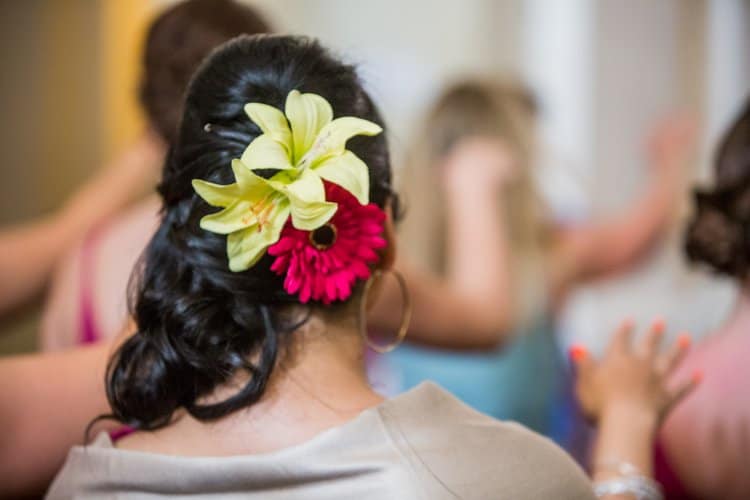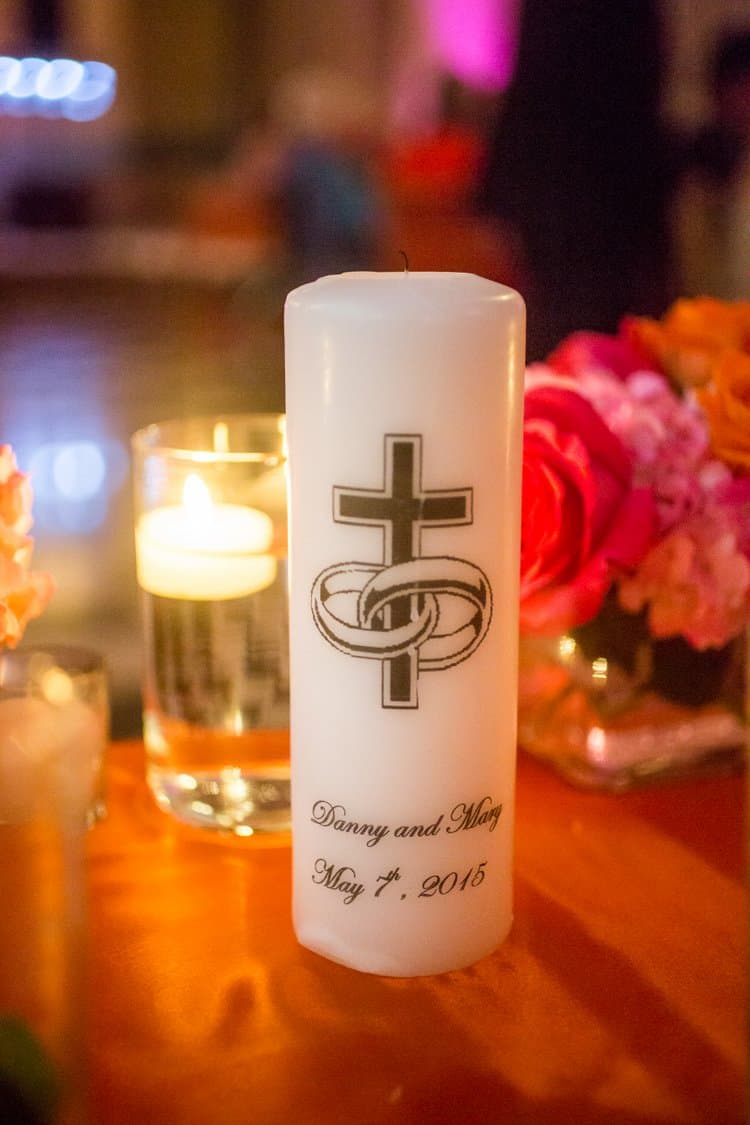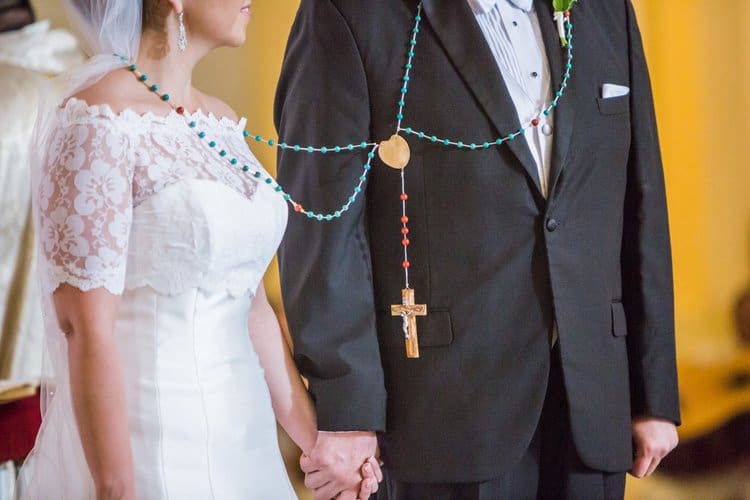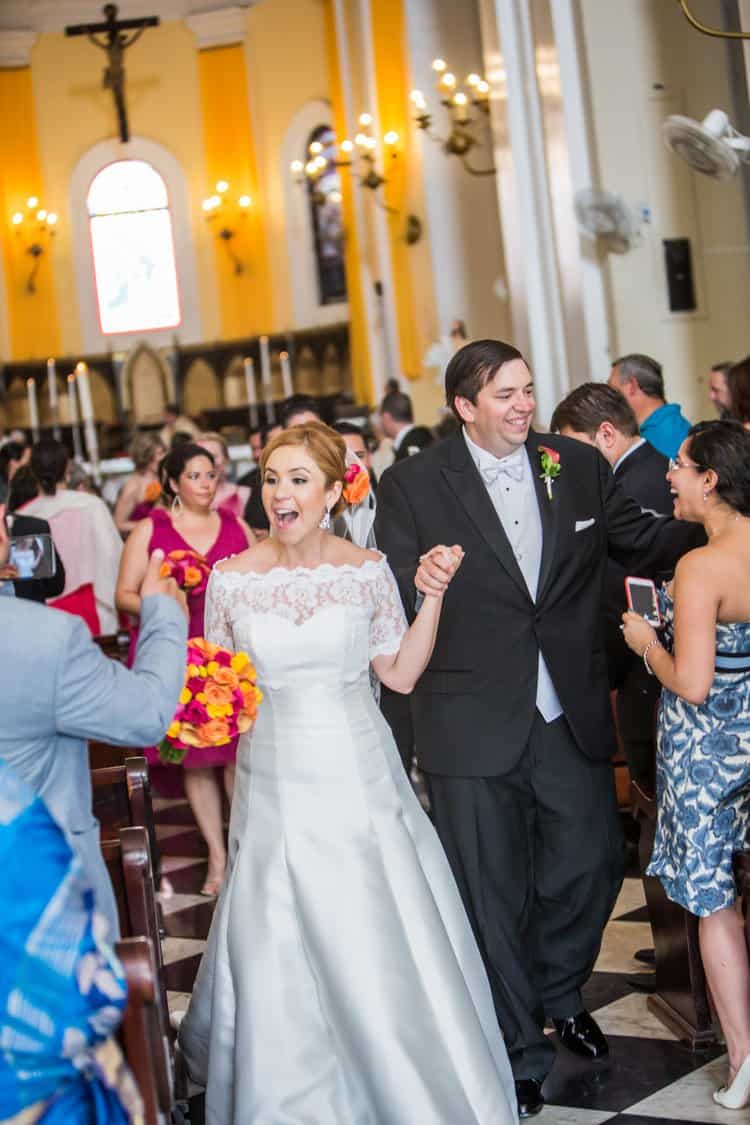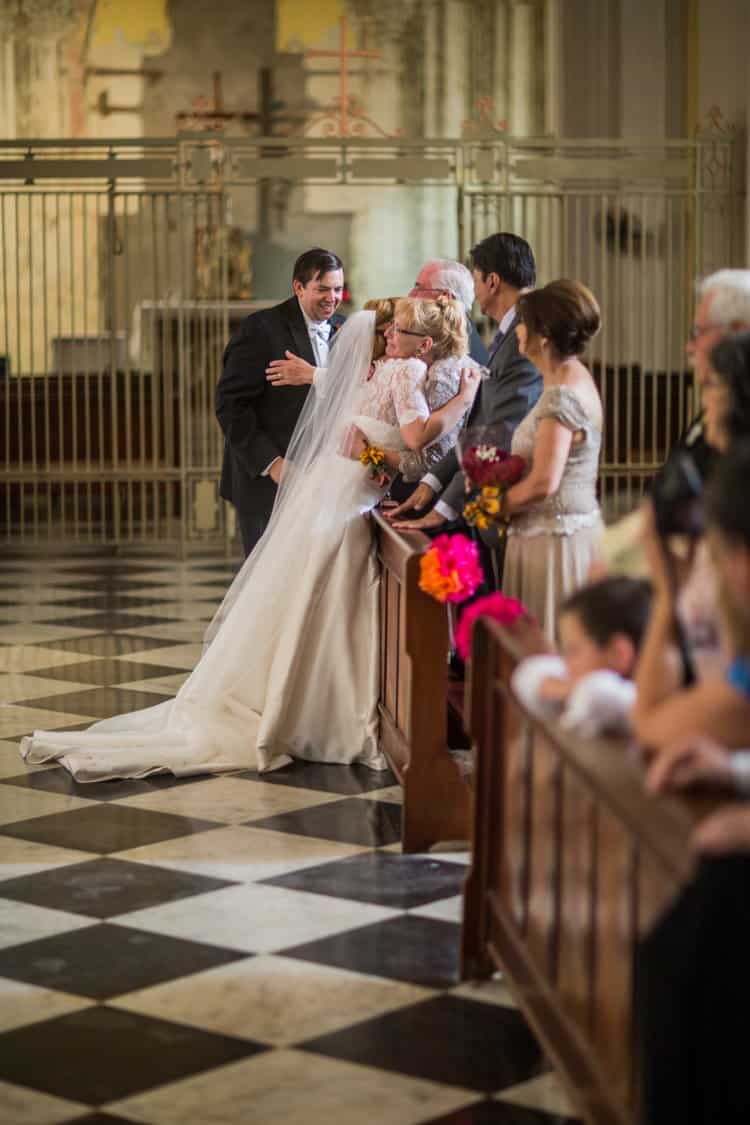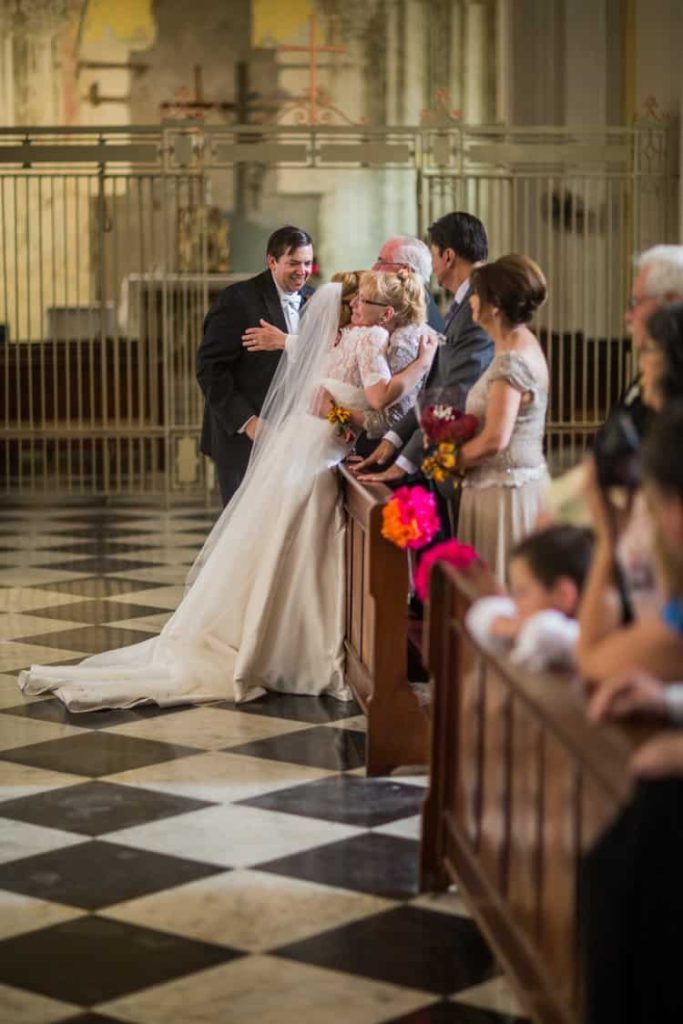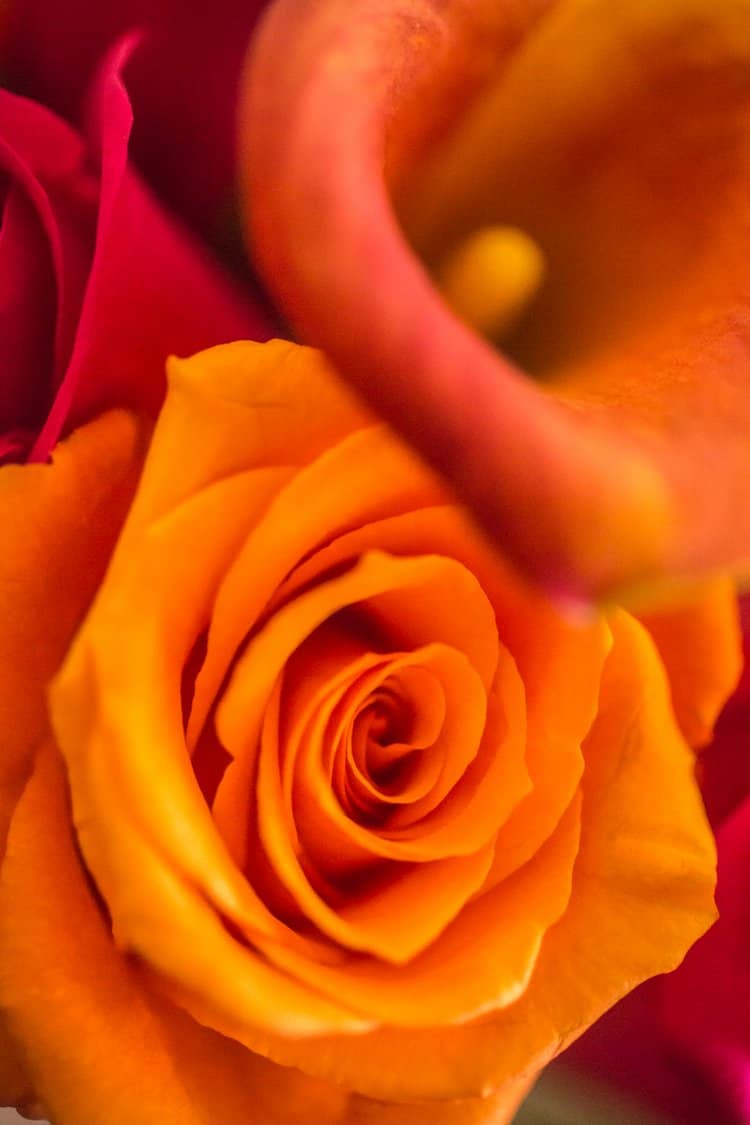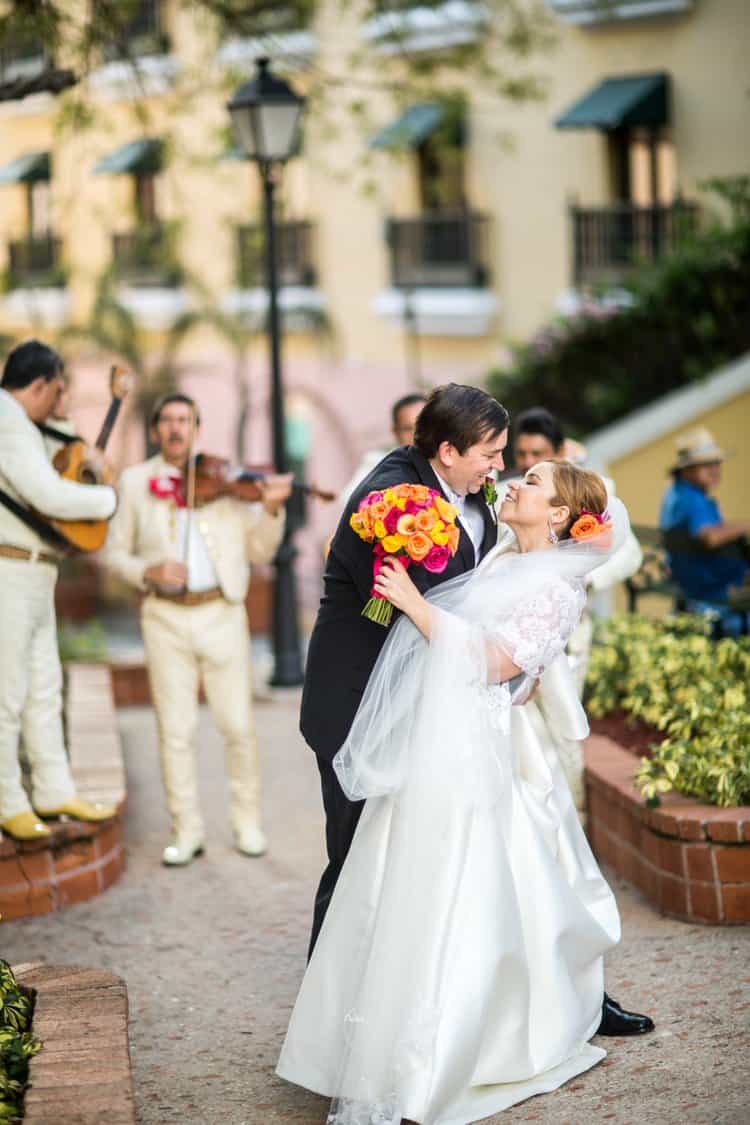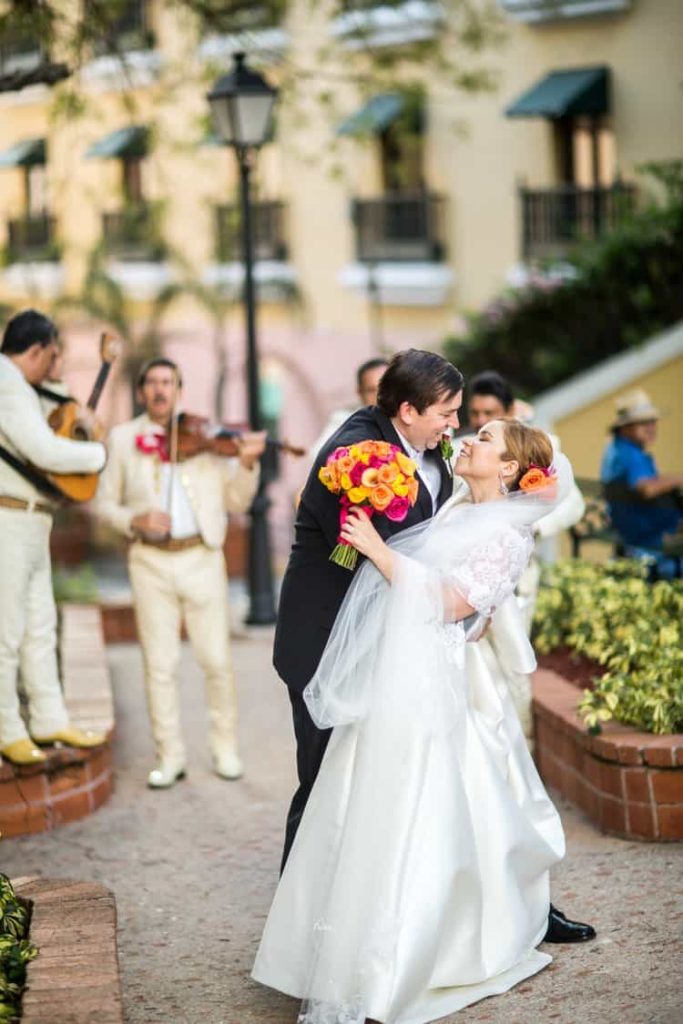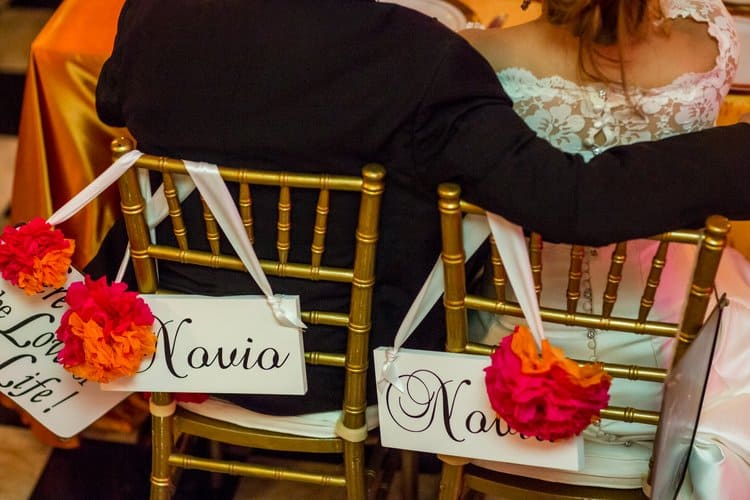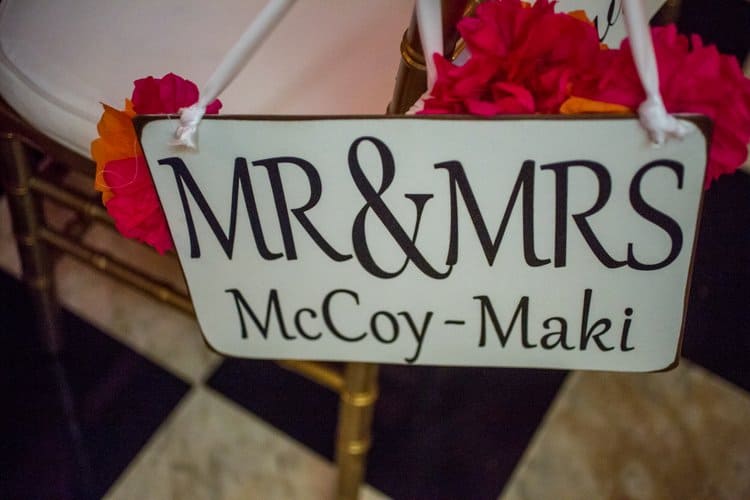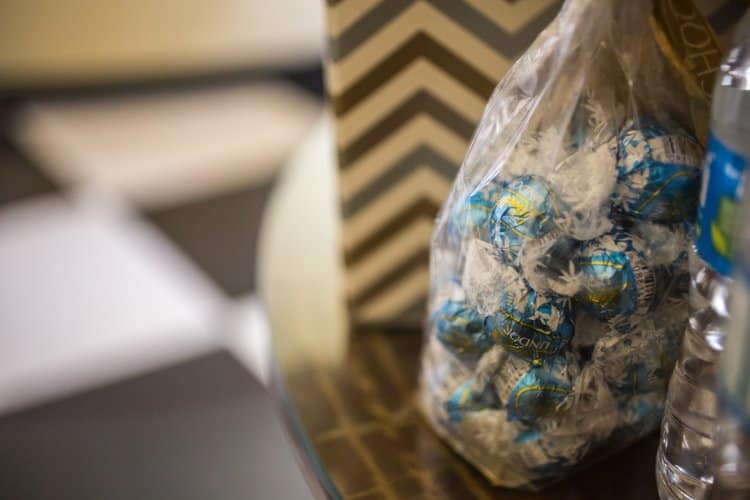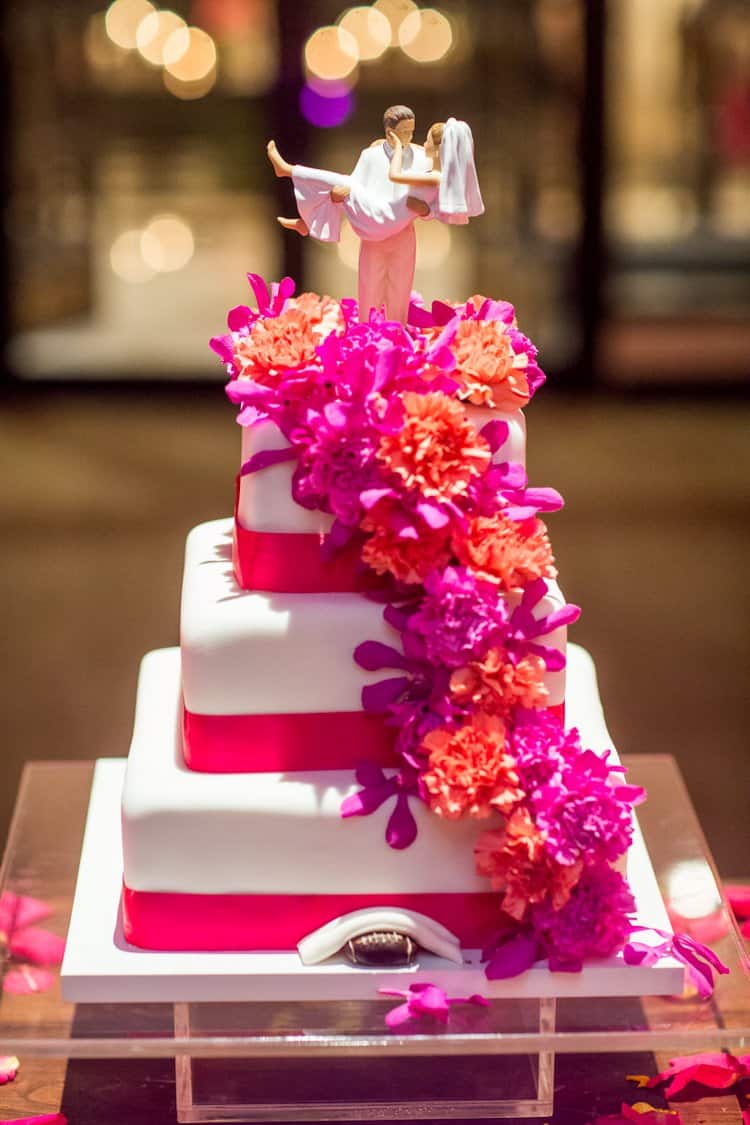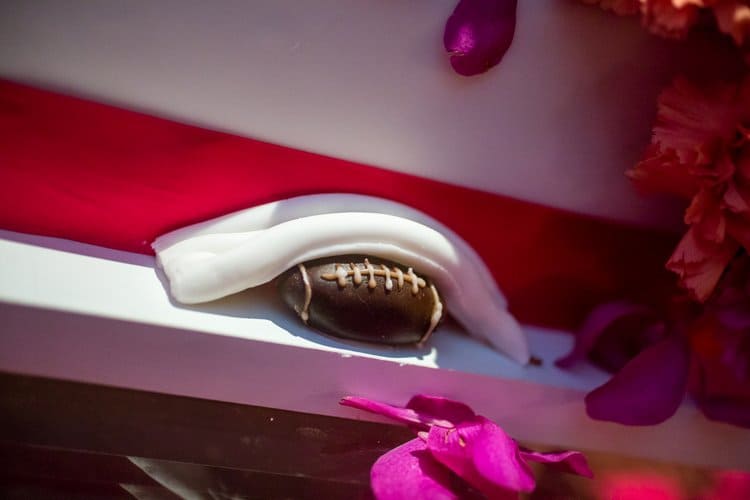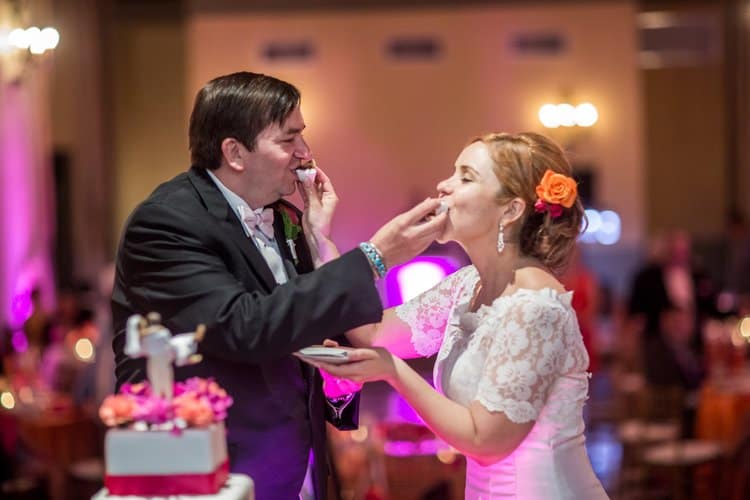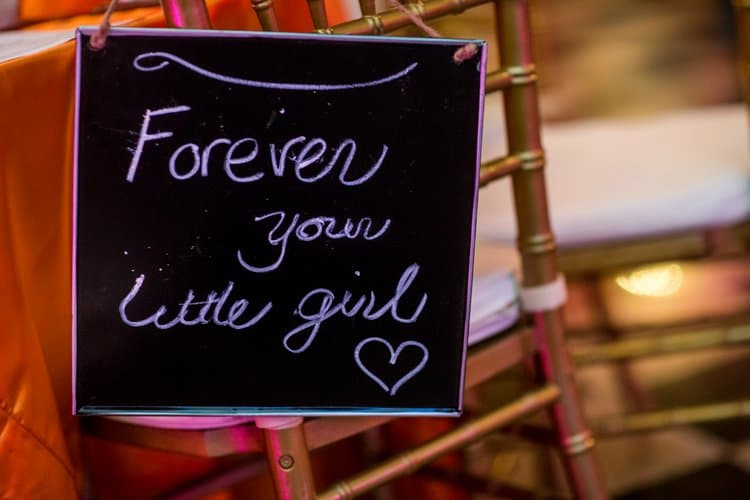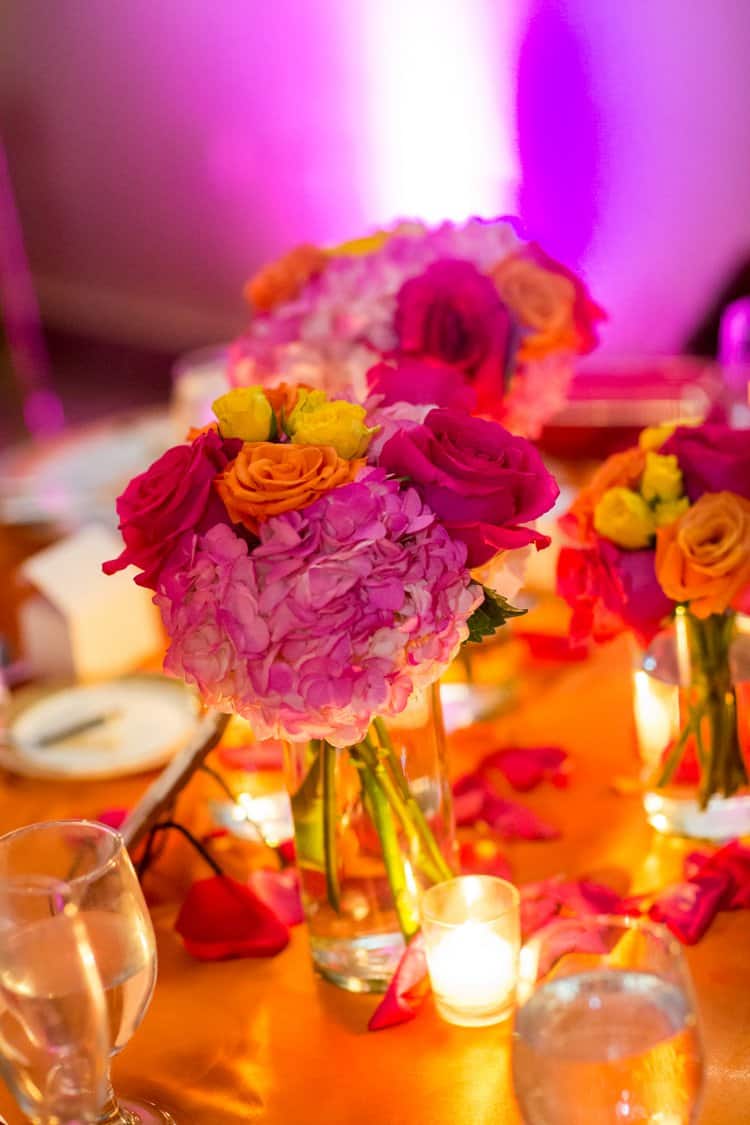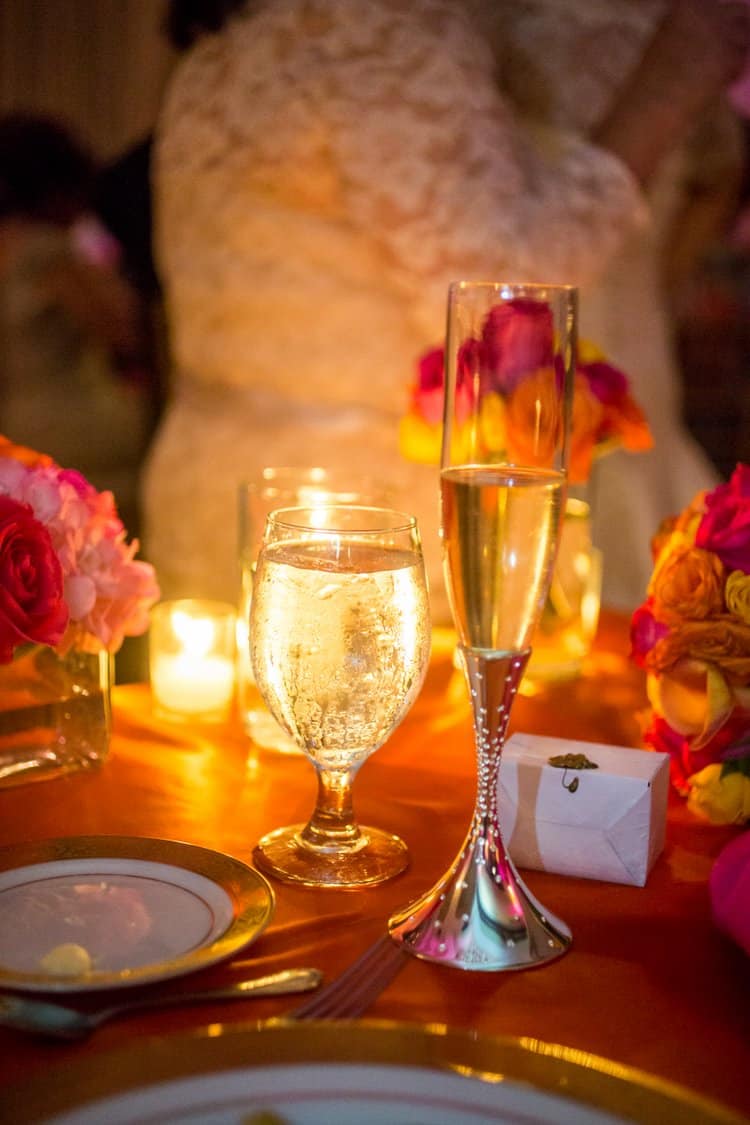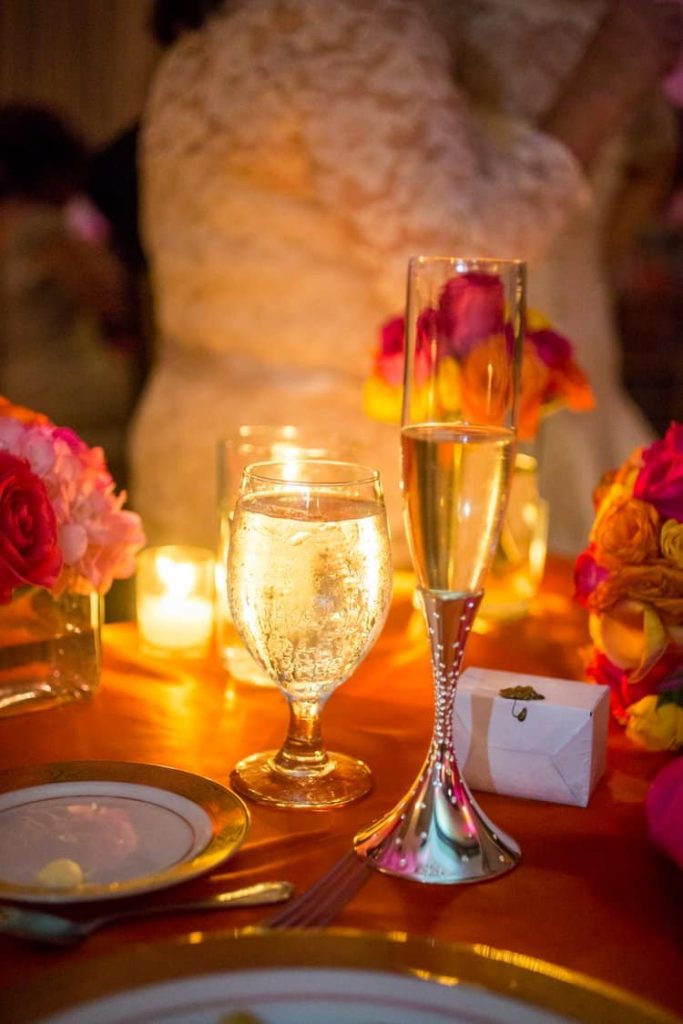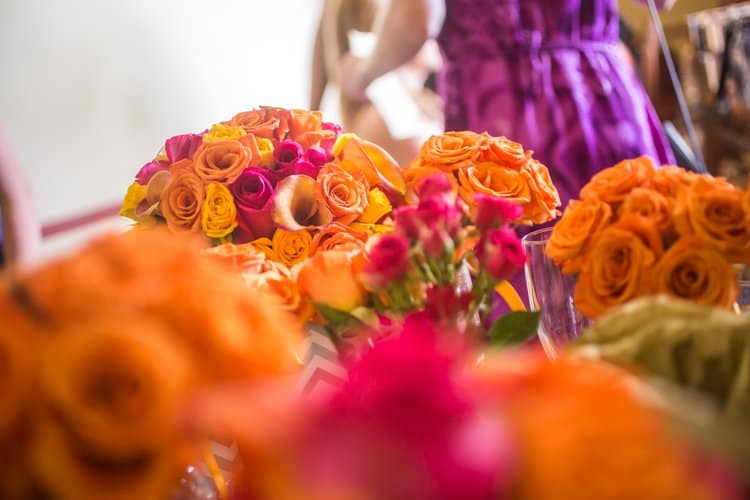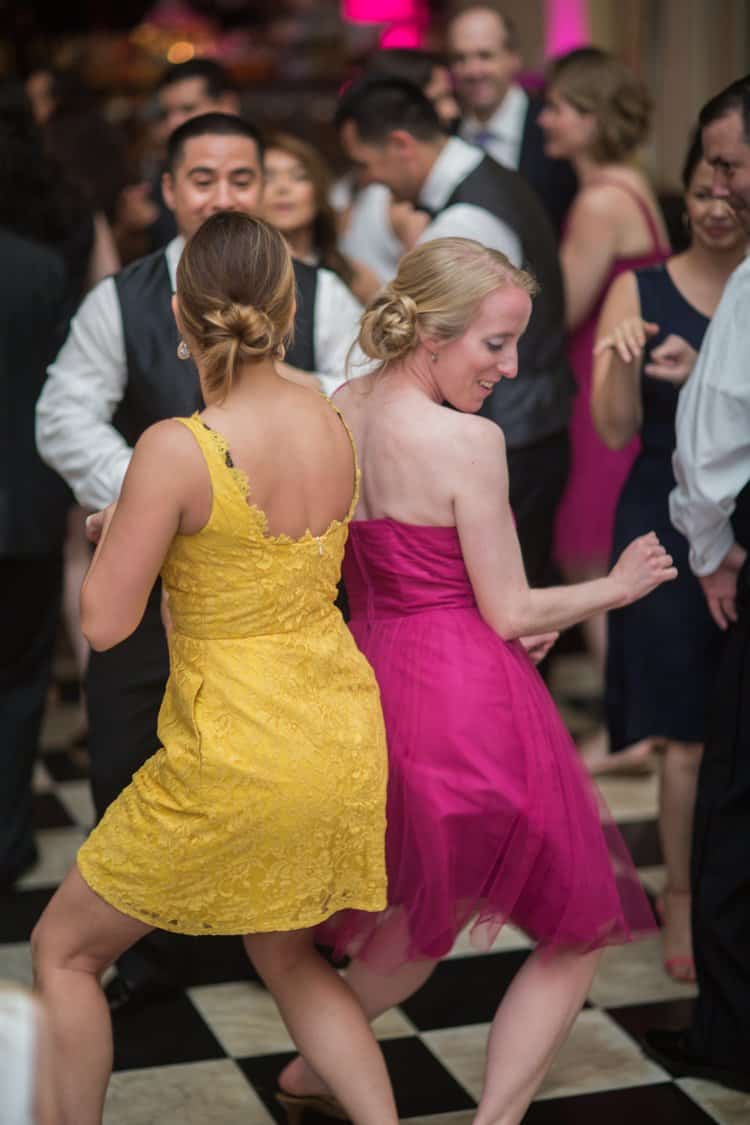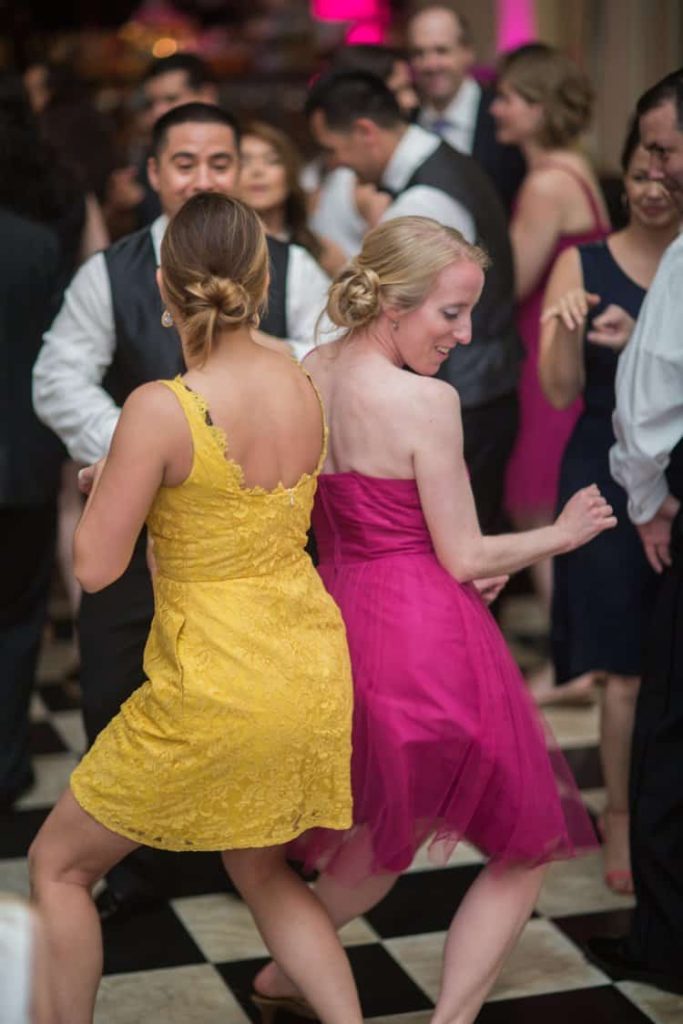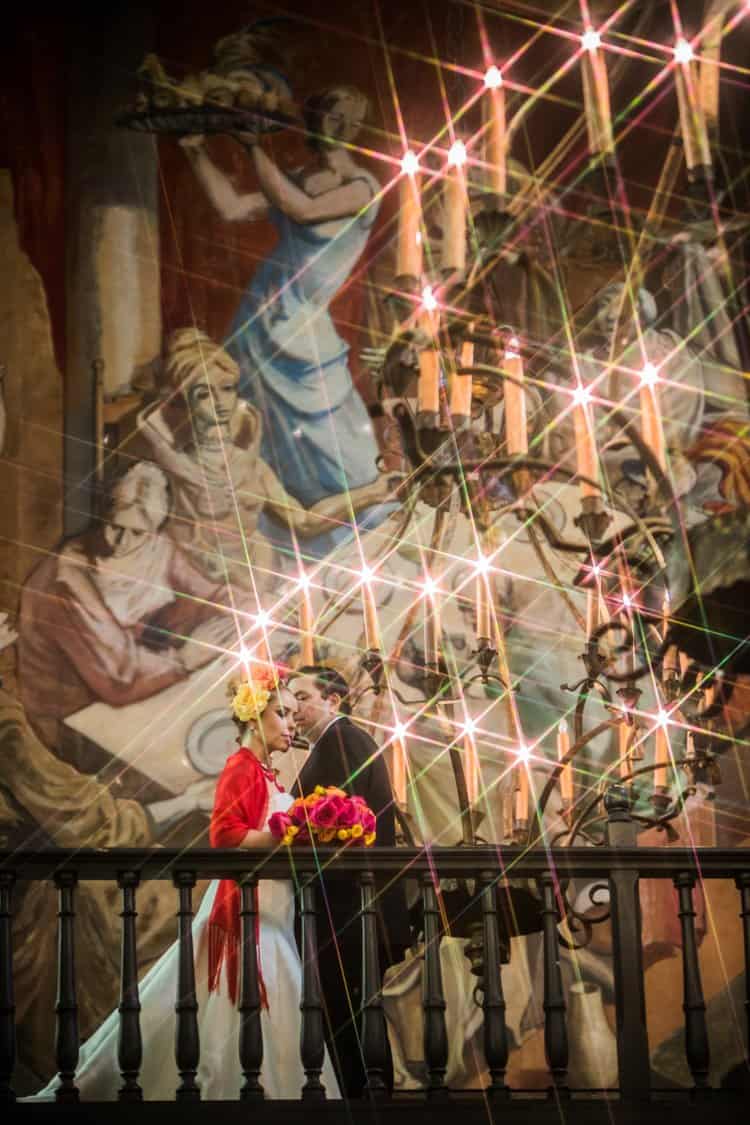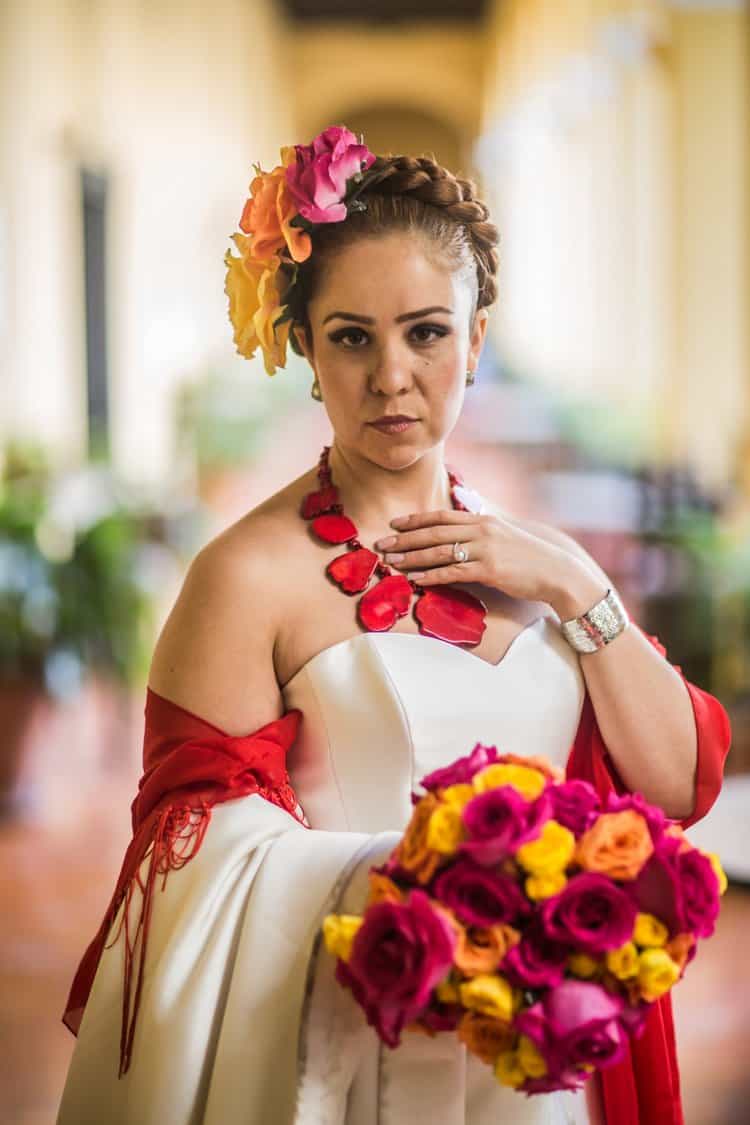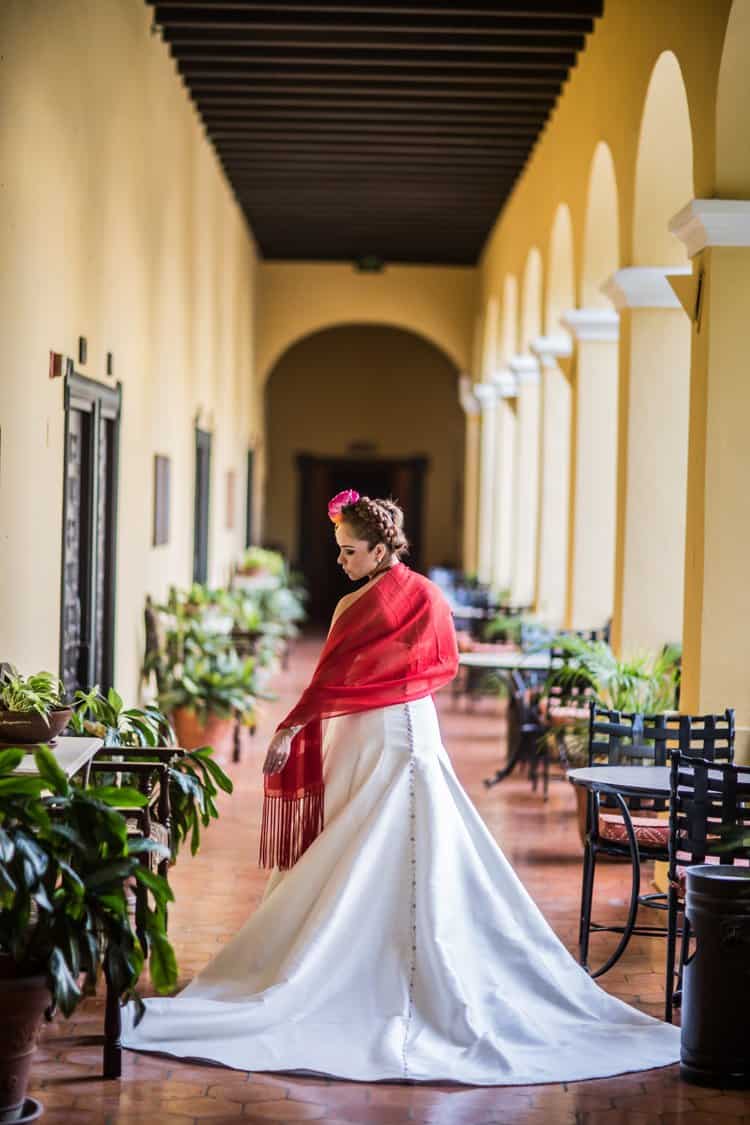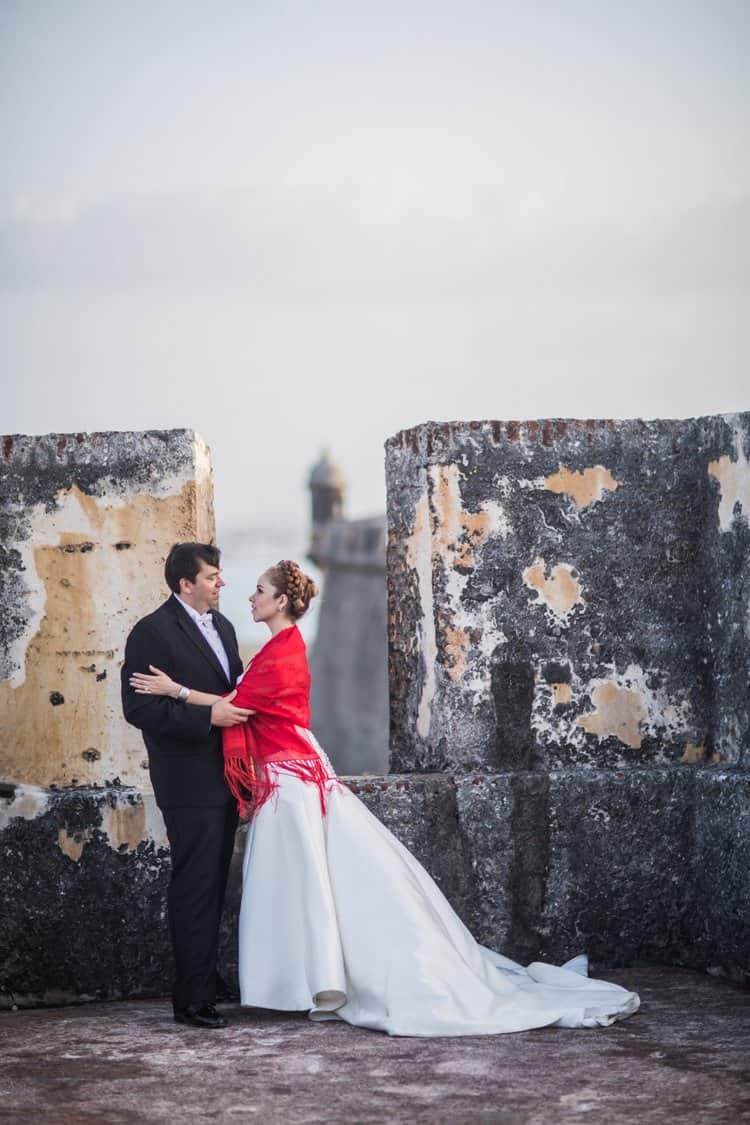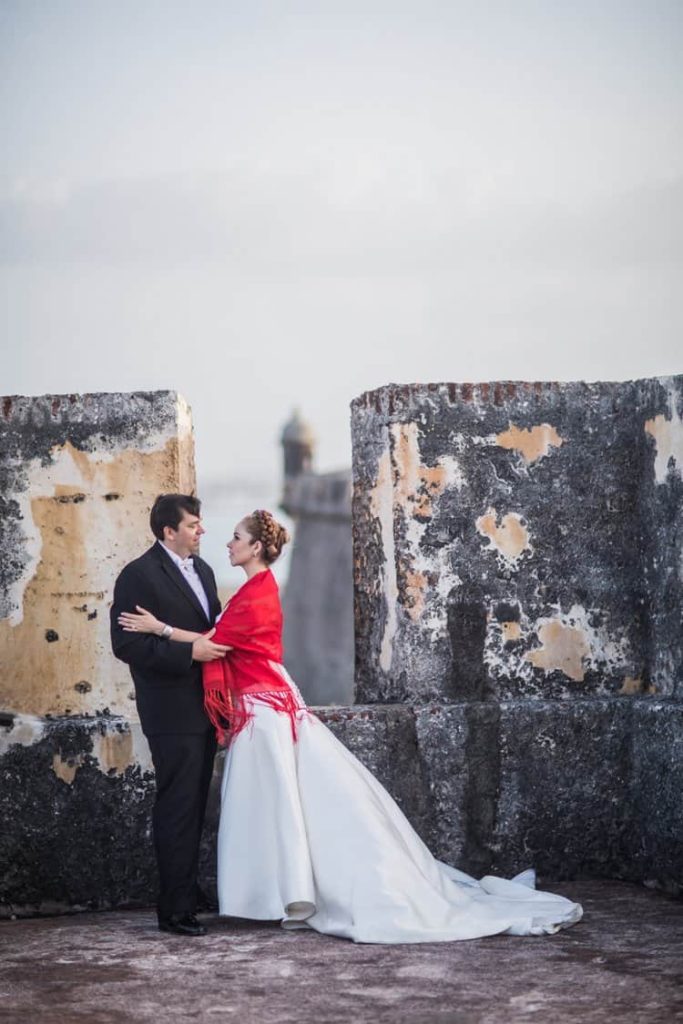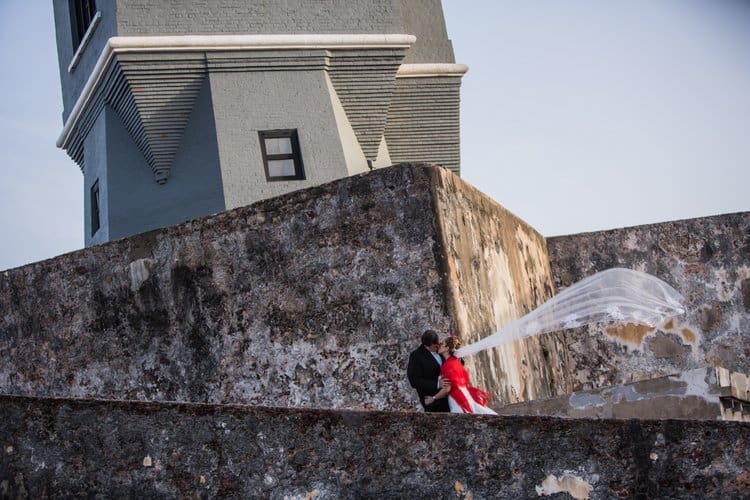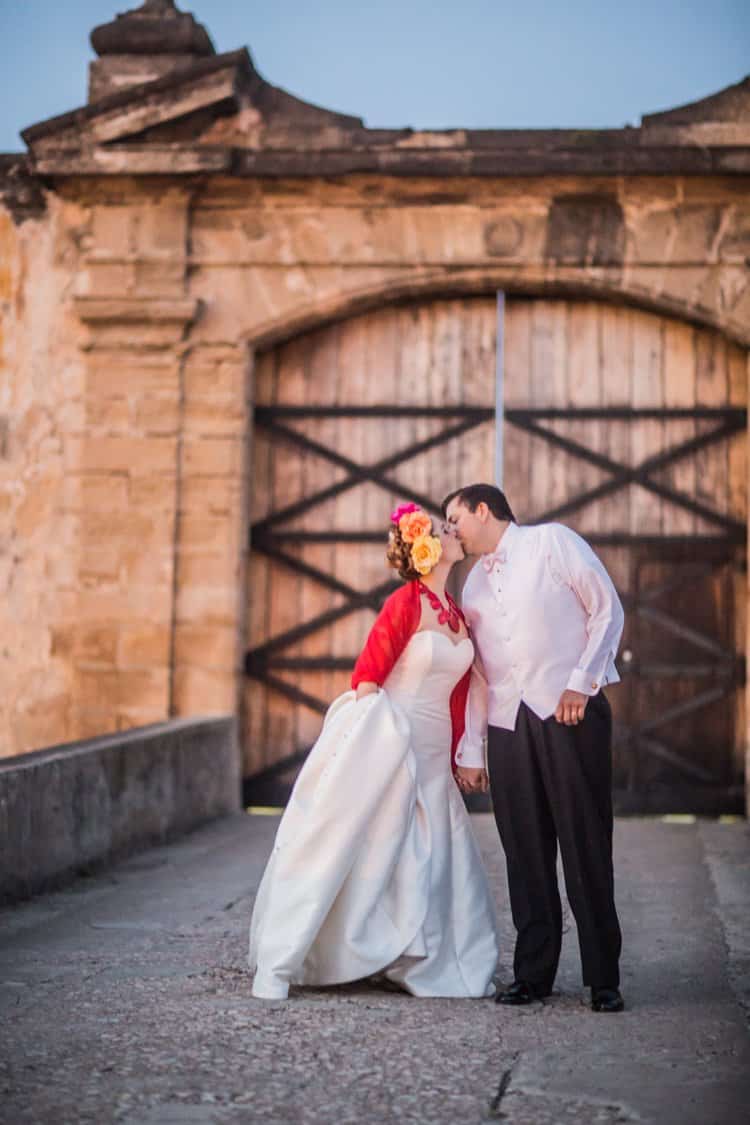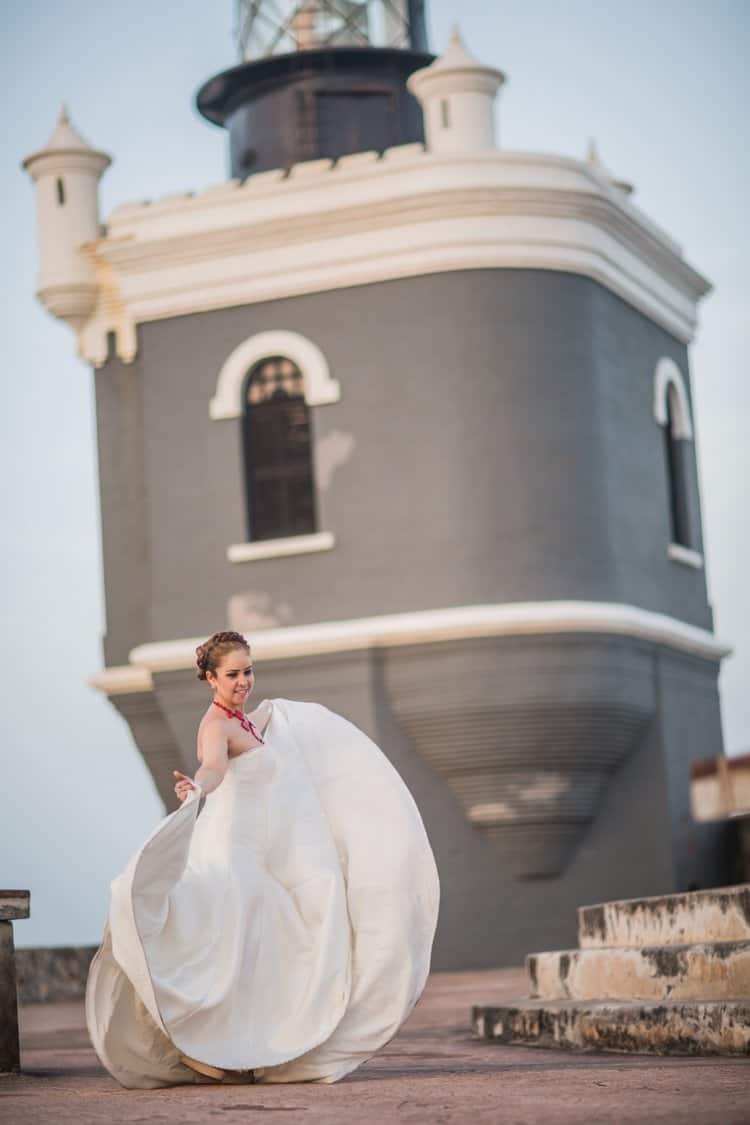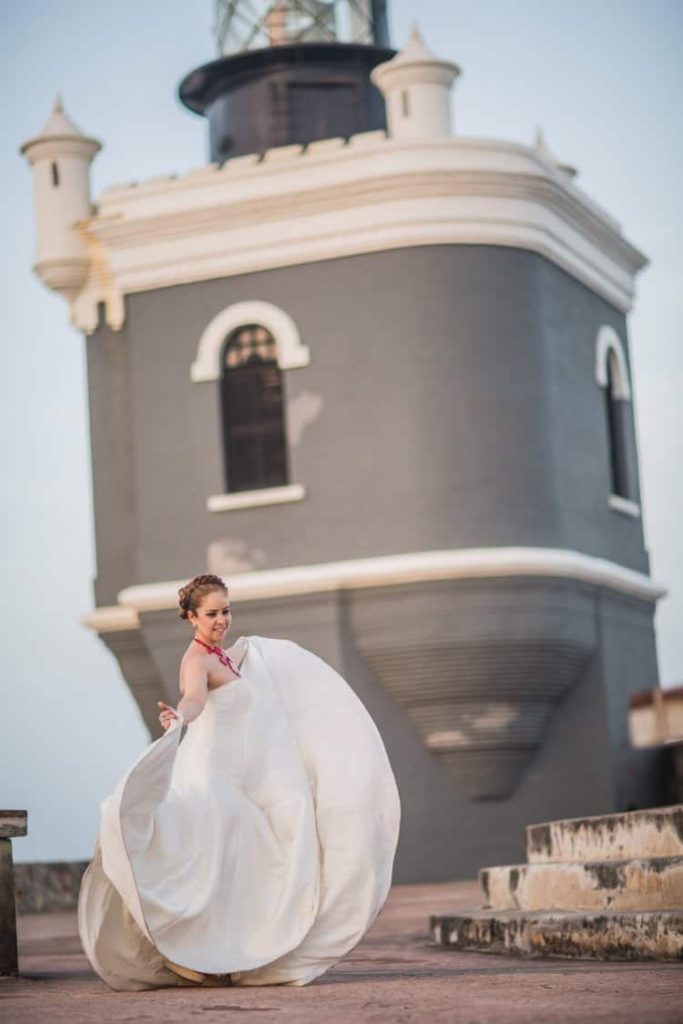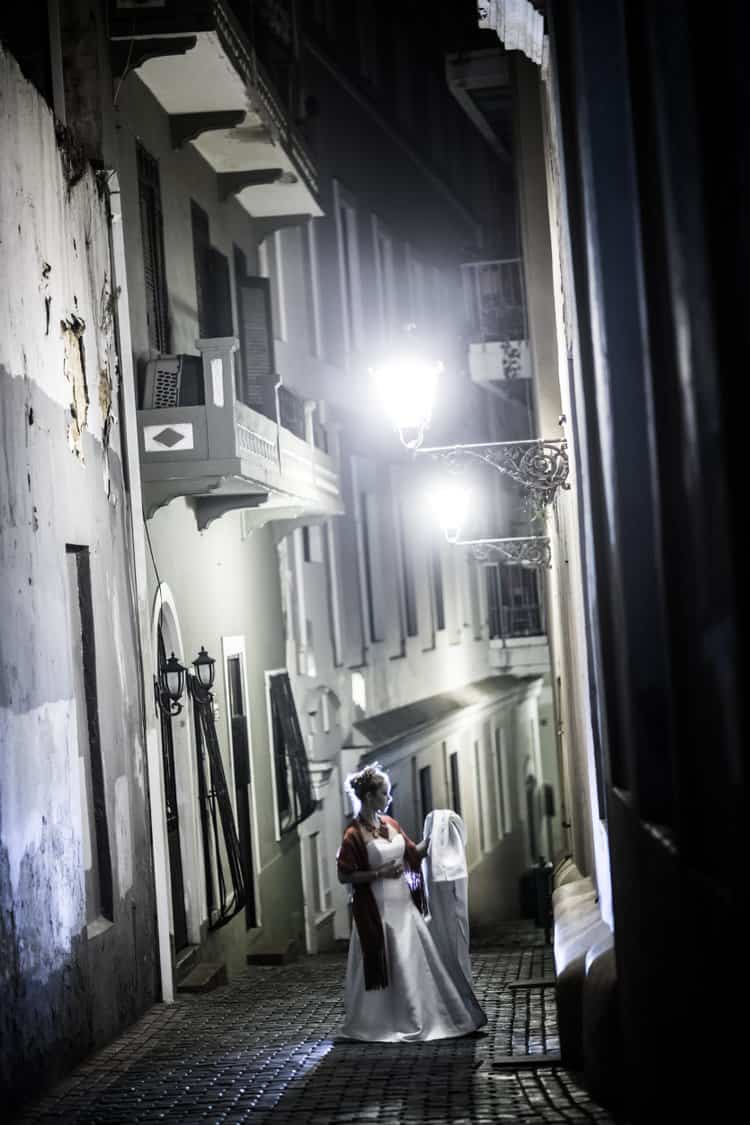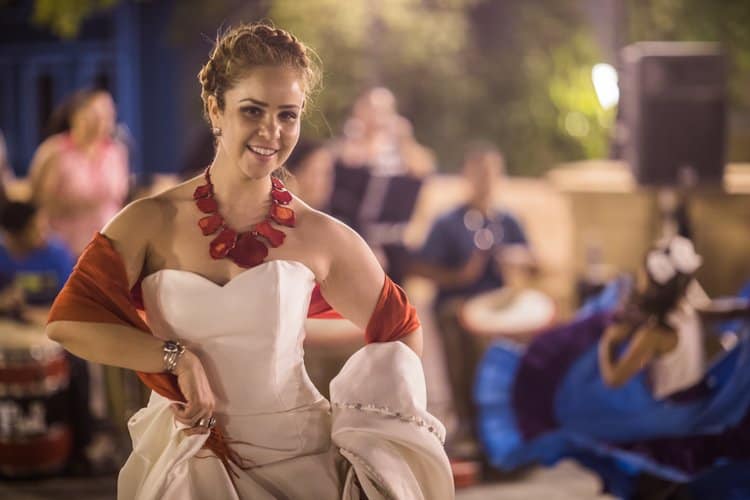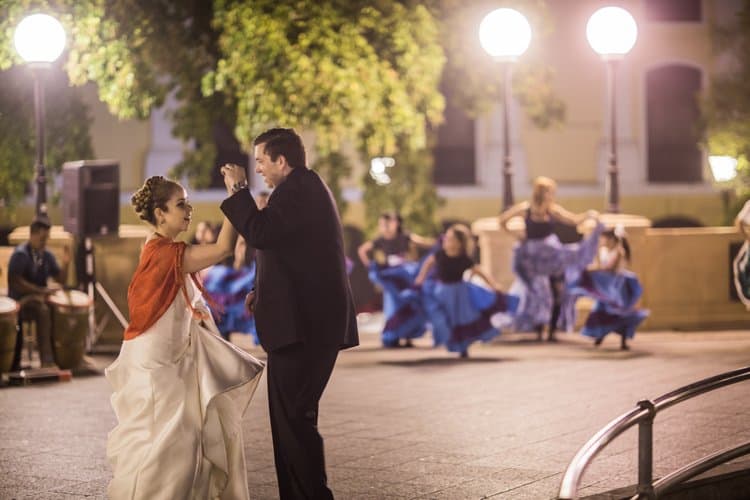 Real Destination Wedding Advice from the Bride
Was there any tradition that you skipped or put a different spin on for your destination wedding?
During the New Mexican Catholic wedding mass, it's traditional for the bride and groom to present flowers to the Virgen de Guadalupe, patron Virgen of the Americas. We changed this tradition a bit for our wedding. While a friend from middle school sang a beautiful song with the Mariachis, we presented flowers to the Virgen de la Divina Providencia, patron Virgin of Puerto Rico, in honor of the people and culture that have been so welcoming to us.
What was your favorite part of having a destination wedding?
We feel so honored that our family and friends set aside time from their hectic lives to spend their vacation celebrating our wedding. To us that was very special. It was an extraordinarily unique and fun experience to have a vacation with our friends and family! We will cherish these memories- hiking the rain forest, riding the waves, learning how to make Mojitos at the Bacardi factory, touring the 400 year old forts, and drinking morning coffee on the balcony of El Convento with our friends and family– for the rest of our lives.
What was the biggest challenge in planning your destination wedding in Puerto Rico?
We want to be candid with couples planning their destination weddings. The rewards of having a destination wedding will be high, but there are so many different challenges you will encounter. The most obvious challenge is not being physically located in the same place as all of the vendors. We could not taste the food ahead of time. We could not verify the government paperwork was in order until we arrived onsite. And we could not interview vendors in person. We were able to communicate with vendors over email and phone which was helpful. However, corresponding over email takes a lot of time and can be challenging for couples that are dealing with full schedules, language barriers, and time differences.

We had to be more organized and disciplined when following up with vendors. If calls weren't answered, we tried emailing. If emails weren't answered, we tried calling. We scheduled lunch breaks and work schedules around phone calls with vendors. In short, we found the time commitment required in planning a destination wedding was much greater. These challenges that arise may seem simple, but these are the details that can add more stress in an already stressful time in your life. Just like all brides and grooms, we had very high standards for our wedding and we were not willing to compromise those standards, but it did take extra time and extra effort to ensure each aspect of the wedding came out according to plan and on budget.
What's your advice to others planning a destination wedding?
Any wedding day is crazy in the first place, but a different location adds another layer of craziness on top. We can't stress enough the importance of surrounding yourself with supportive and helpful people. We were so fortunate that our friends and family ensured all the last minute details were finished in time. They kept us sane through the stress of the wedding day.

We suggest the bride and groom select a few aspects of the wedding (photos, décor, dress, cake, etc.) you would like to prioritize for your destination wedding. Take the time to ensure these core aspects of your wedding are exactly what you want and be flexible with the hundreds of other details of your wedding. This will save you time and stress.

For us, we decided we wanted our photographs to be unique since they would last long after the cake was eaten. We started a year before the wedding, interviewed several photographers both at home and in Puerto Rico, and finally decided we wanted to hire the most creative and artistic photographer we met: Ryan Young from Fizelwink Photography. Since Ryan lives in New Mexico, this decision required that we fly him from New Mexico to Puerto Rico, but we started with enough time so we were able to find flights and a hotel within our budget. We are so happy we made this choice! As an added bonus, our family and friends were not only impressed with Ryan's professionalism but they are amazed by the high quality, skill, and artistry of his photos.
Vendors
Photographer: Fizelwink Photography, LLC
Venue: El Convento Hotel
Bride's Dress: Pronovias from Le Reine Bridal in Waltham, MA
Bridesmaid's Dresses: Alfred Angelo
Flower Girl's Dresses: David's Bridal
Groom and Groomsmen Attire: Men's Warehouse
Superhero T-Shirts: Newbury Comics in Boston
Custom-made Bolero: Jennean Mason in MA/NH area
Custom-made Lasso: Ron Chavez
Bridal Shoes: Manolo Blanik
DJ: DJ Rockhand
Wedding Ceremony Music: Mariachi Nuevo Mexico
Cake: D'Lights Cakes and Desserts
Wedding Favors: Lindt Chocolate
Post Card Invitations: Serendipity Beyond Design
Submitted via Two Bright Lights