You might have decided that you want a destination wedding but you might also be wondering how to get started. Well, I'm here to help. The first thing you'll need to do is find a location. And if you're tying the knot in the Caribbean, Mexico or Hawaii you''re in luck because there are tons of amazing beach destinations for you to choose from.
Whether you are dreaming of a beach with white sand and turquoise water or rainforest hikes and volcano views, one of these beach wedding destinations can transform your special day into an unforgettable event and an automatic honeymoon! Just click on one of the thumbnails above to start searching for packages and venues.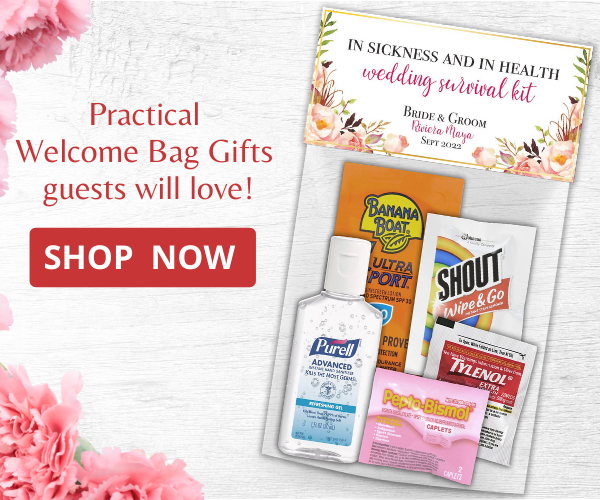 After you find your beach venue, everything else just falls into place. Most (although not all) resorts come with an on-site coordinator who will help you navigate through the marriage requirements and will help arrange most of the details of your big day.
If you're tying the knot in a private beach villa, condo or house, you'll probably have to hire a planner or coordinator separately. And that's because although you can choose to do it all yourself, it can be very stressful.
Destination wedding planners are fluent in the native language, understand the local marriage laws, they have relationships with local vendors so they can snag deals that you would never have access to on your own. Sure, you'll have to carve out a few extra bucks in your budget for a planner but it will be well worth it because they can save you a ton of dough in other areas and provide peace of mind that is absolutely priceless!
To help you find one, I've assembled a directory of planners in the Caribbean and Mexico. When you click on each of the above thumbnails, you'll also find a list of planners for that destination.
Browse the thumbnails below to find beach wedding destinations, venues, vendors, planners and photographers.
Featured Section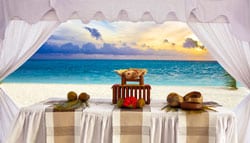 Discover the best beach ceremony & reception destinations and find out how you can visit them for yourself before you book the date!
Photo Credits
Aruba:Bucuti & Tara Beach resorts Aruba
Bahamas: Kristin Vining for Atlantis Paradise Island
Cancun: Palace Cancun
Dominican Republic: Hard Rock Hotel & Casino
Hawaii: Grand Hyatt Kauai Resort and Spa
Jamaica:Ritz Carlton Golf & Spa Resort