I get pretty fired up whenever I feature a wedding in Costa Rica. I'm borderline obsessed with the country. They have so many exotic and spectacular backdrops, that no two weddings are ever even remotely alike. Maria Cristina & Marco, are lucky enough to call this paradise their home. The couple hails from San Jose (the capital city of Costa Rica), but they traveled nearly 200 miles to Guanacaste for a destination wedding that blew me away. From the lovely beach themed details, to the gigantic lighted balloon that simulated the moon, to the bride's unique headpiece- everything about this wedding was extraordinary!
Big hugs to Sylvia Guardia M Photography for capturing and sharing all these stunning details. And when you're done ogling at the photos, make sure you check out the awesome highlight video, shot by Alejandro Ramirez from Costa Rica Cinematography. Enjoy!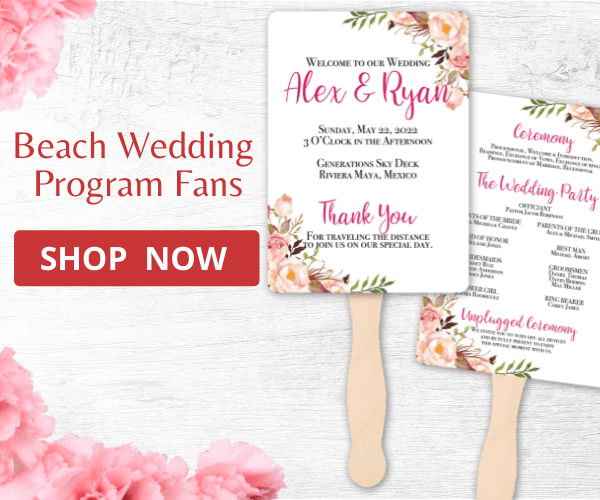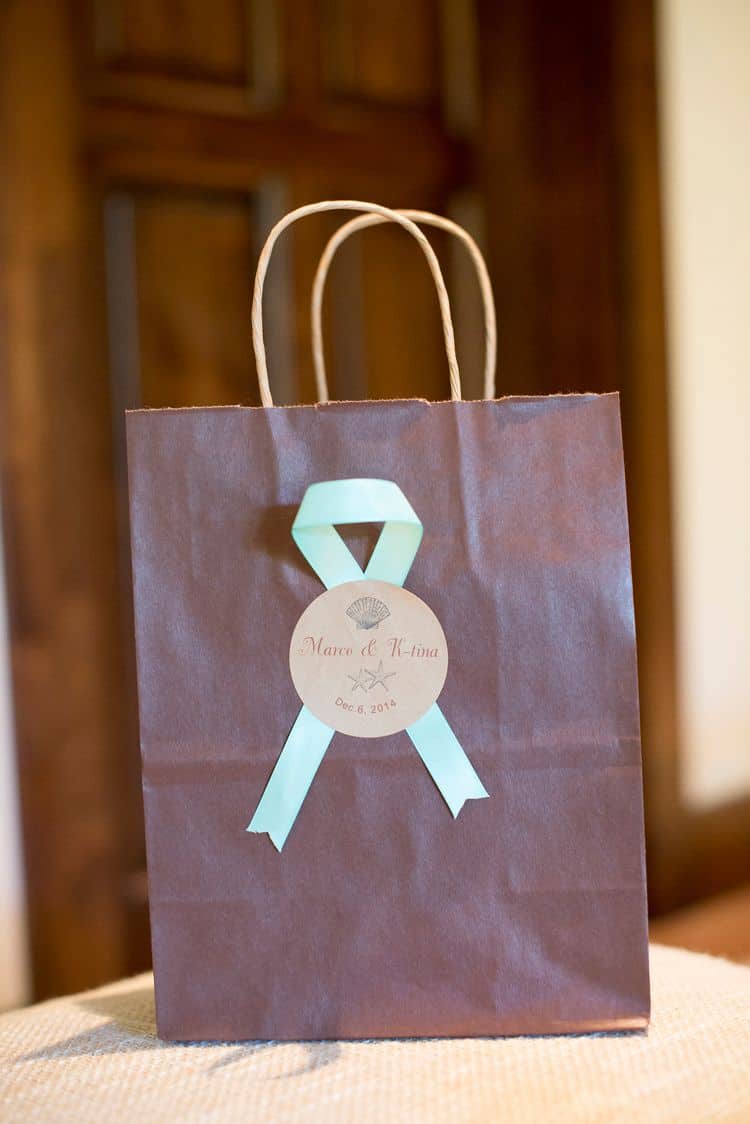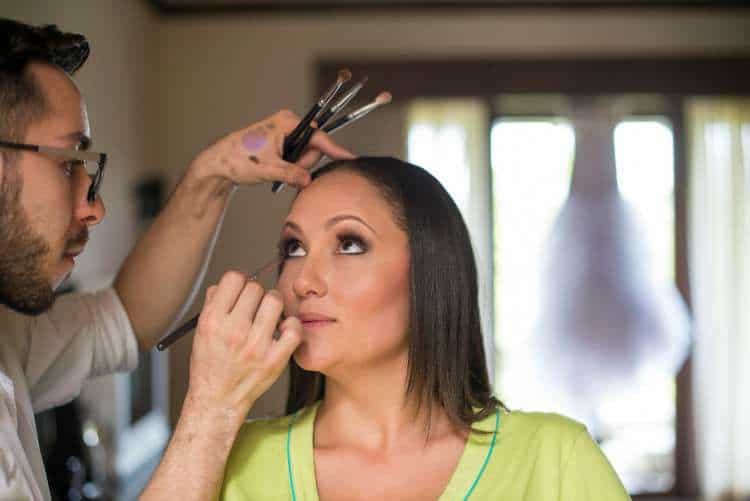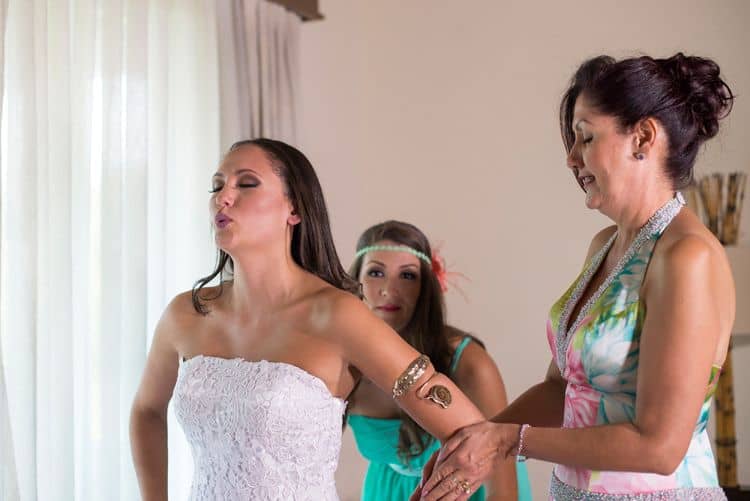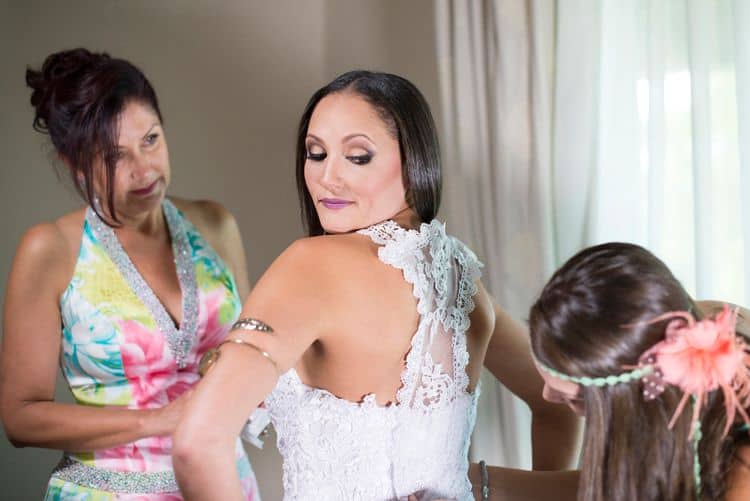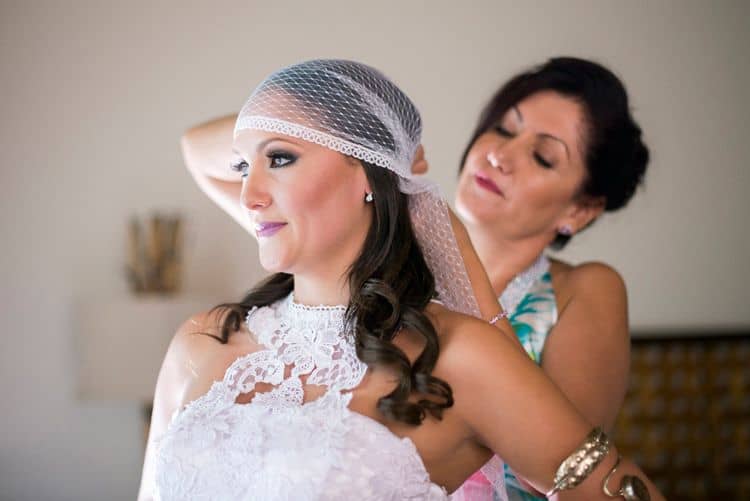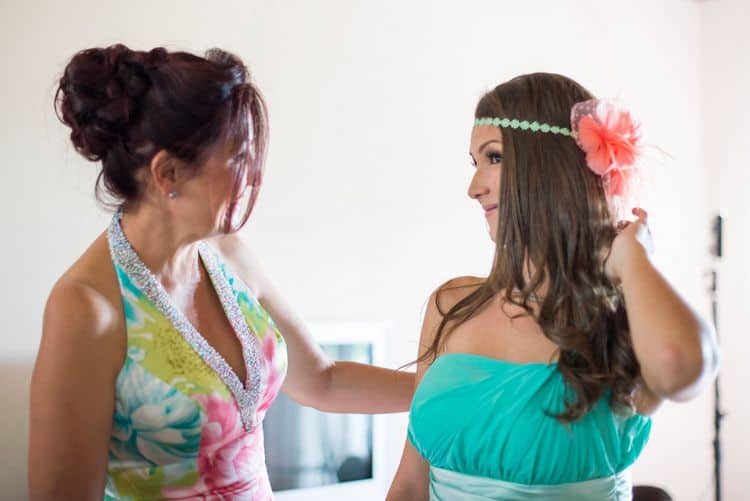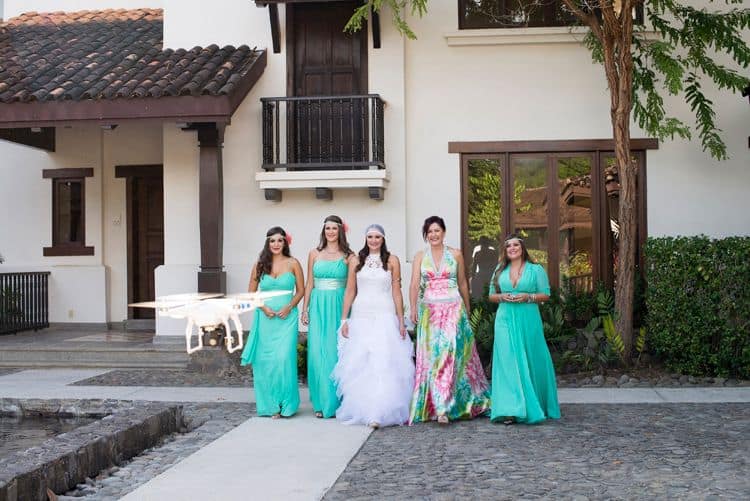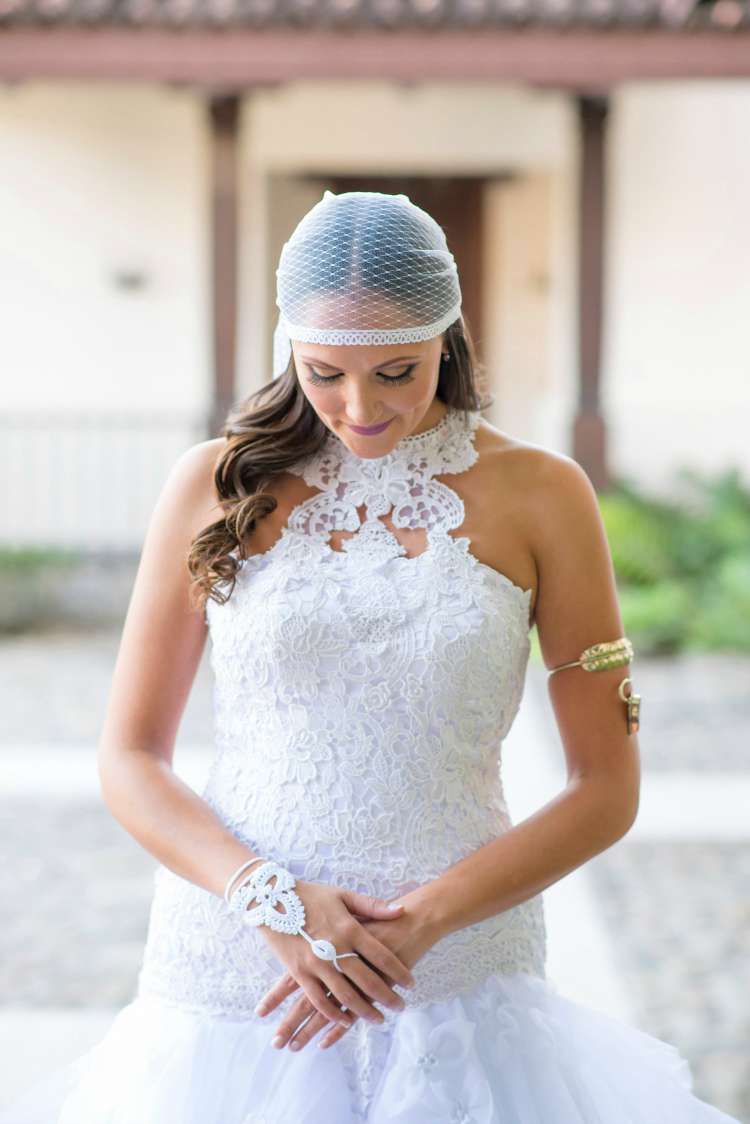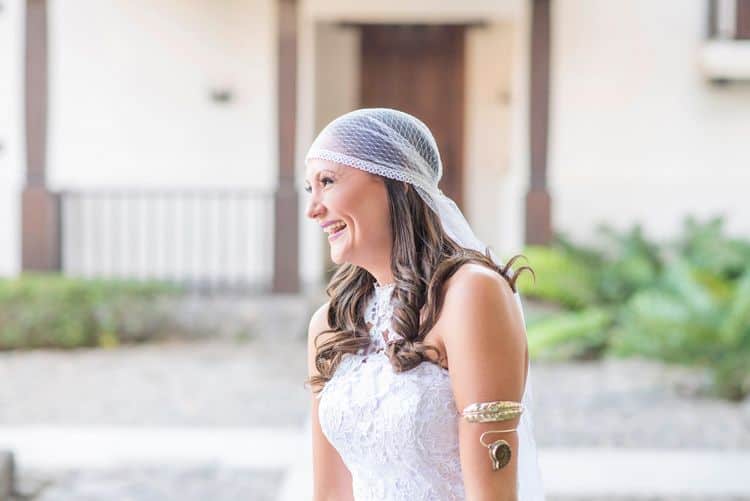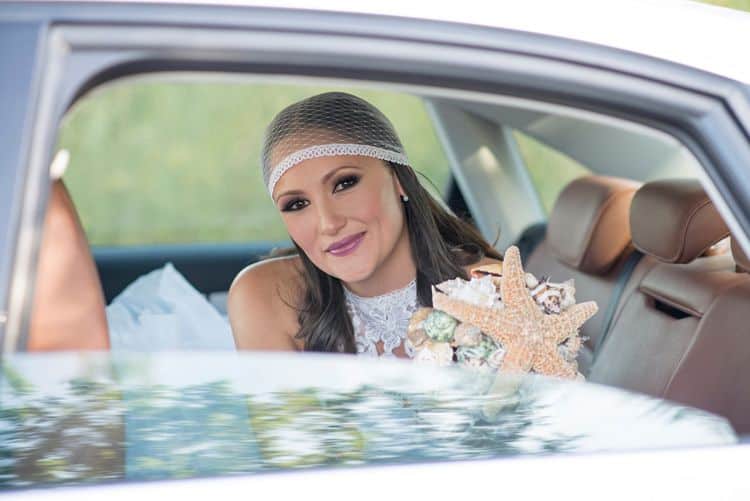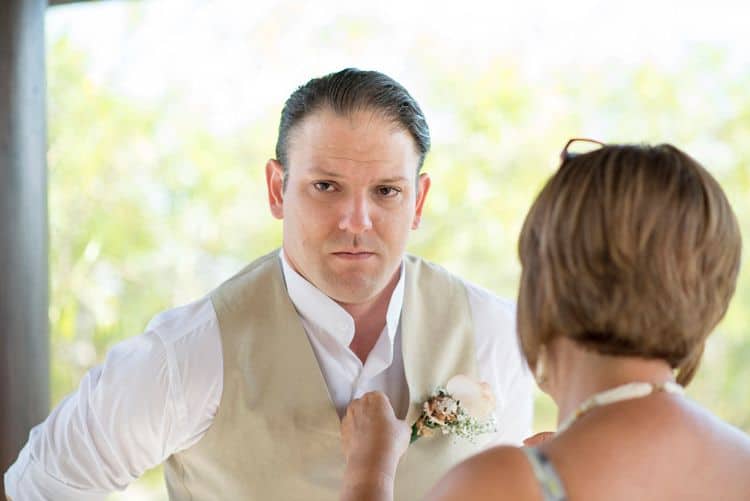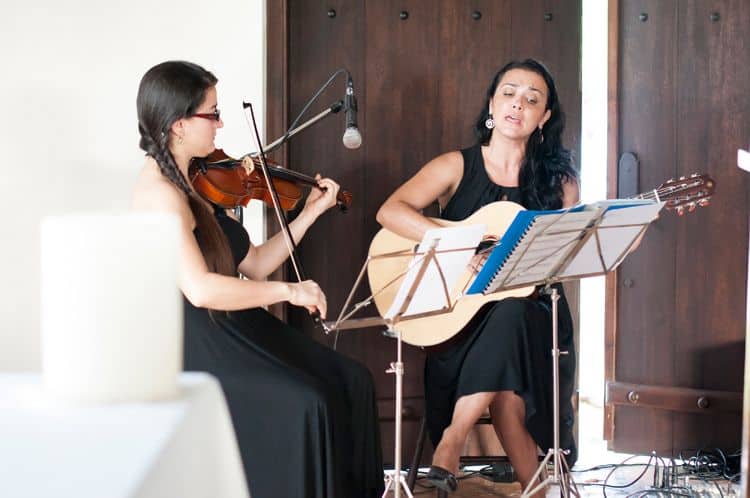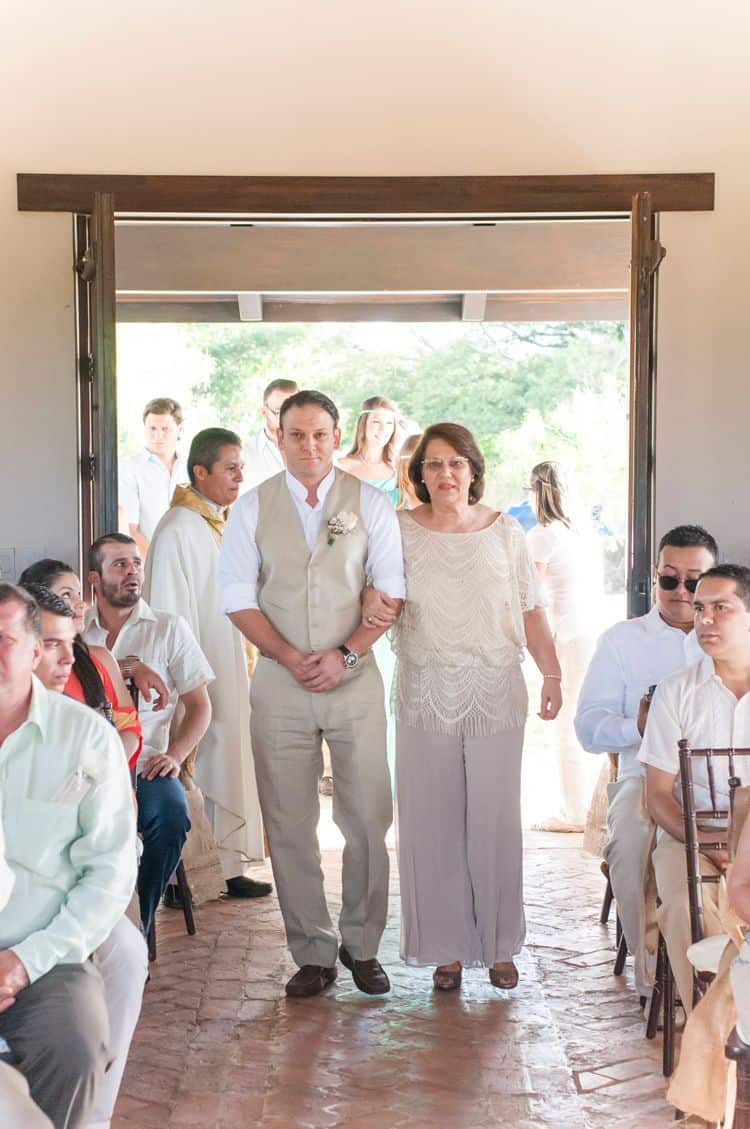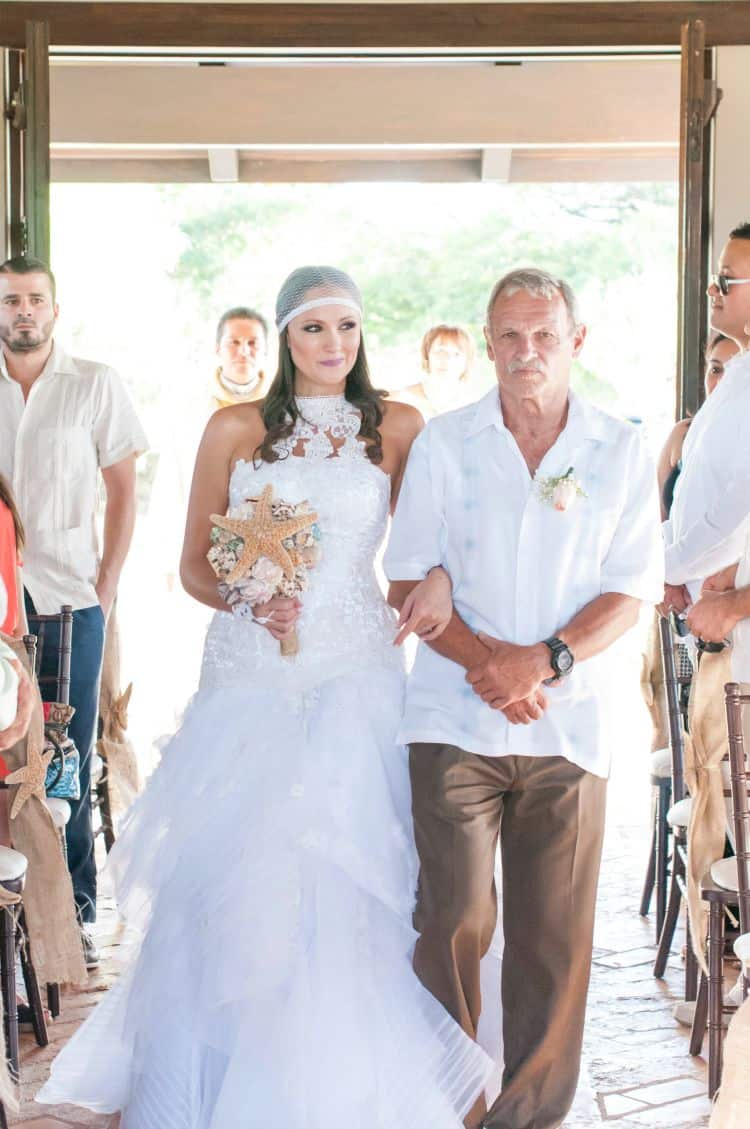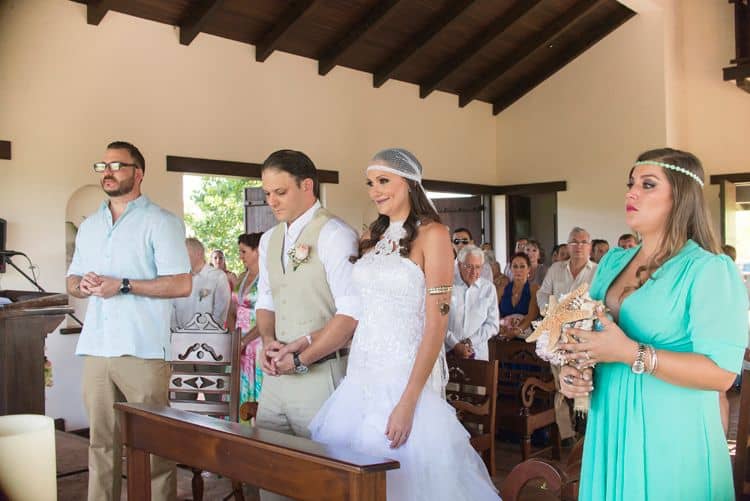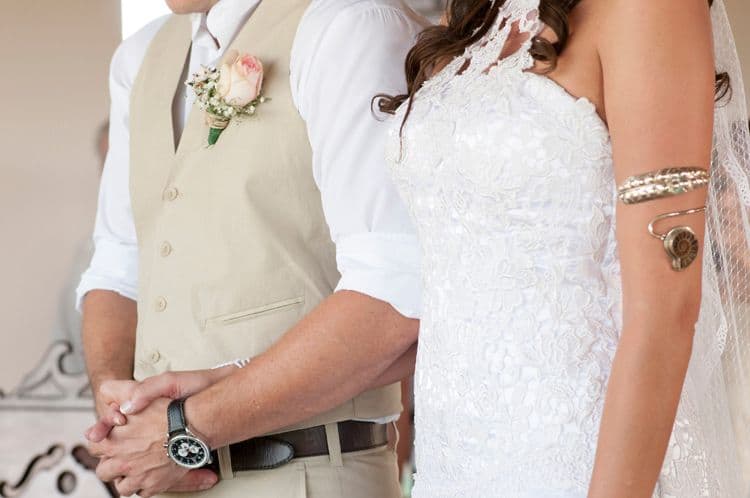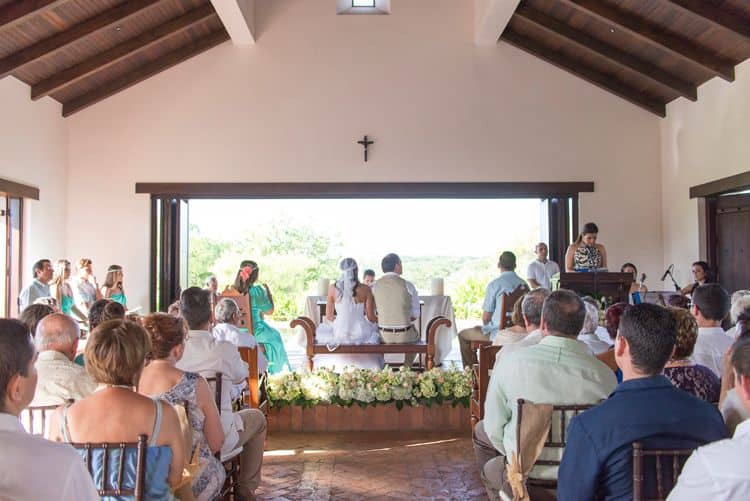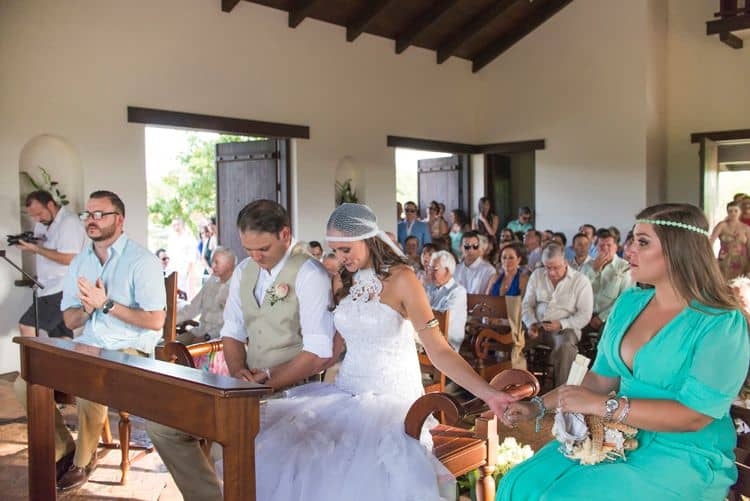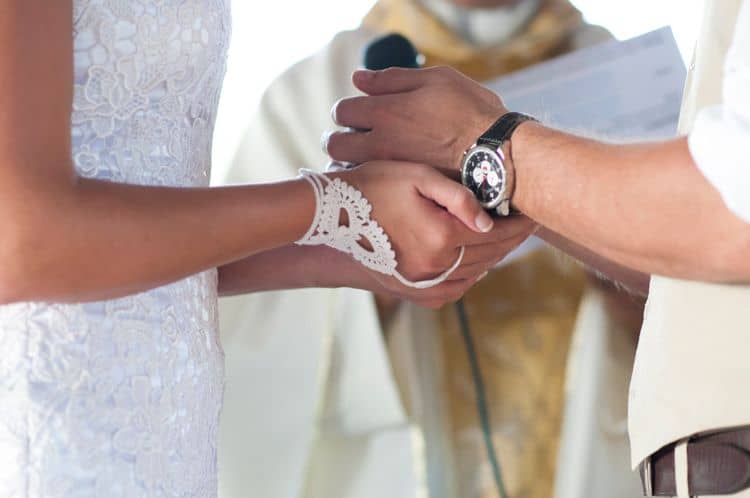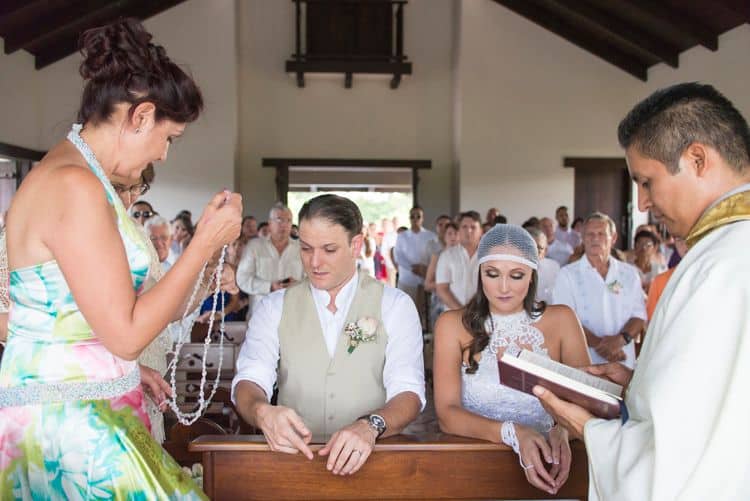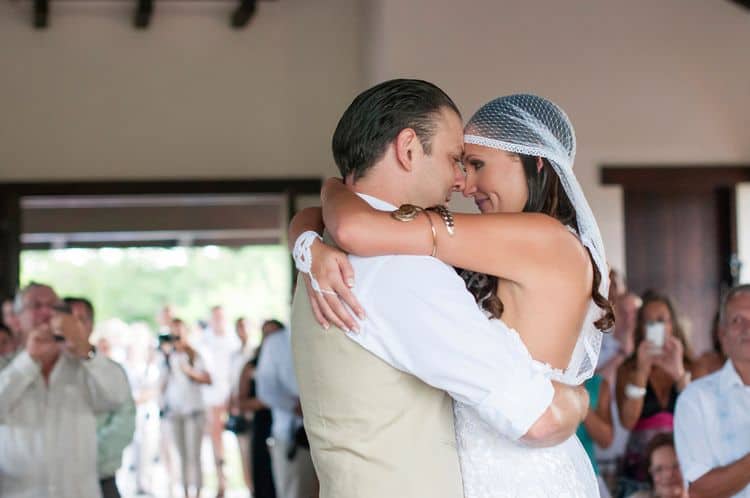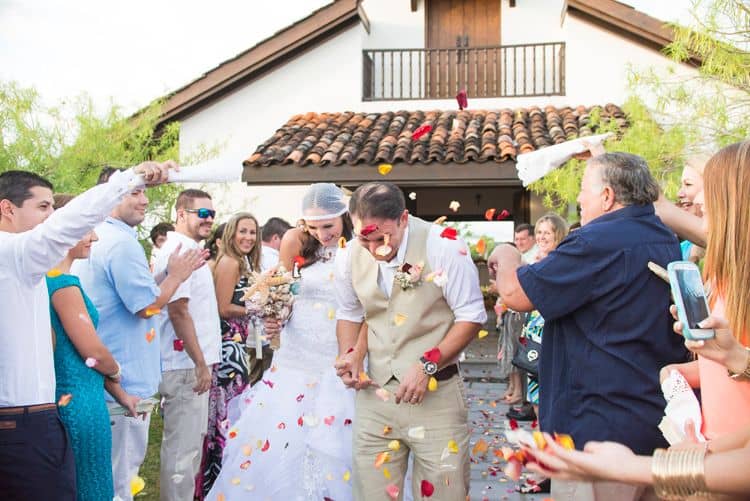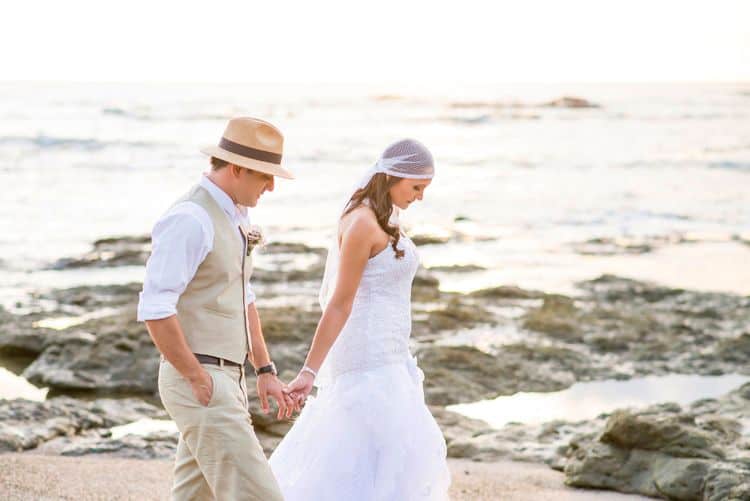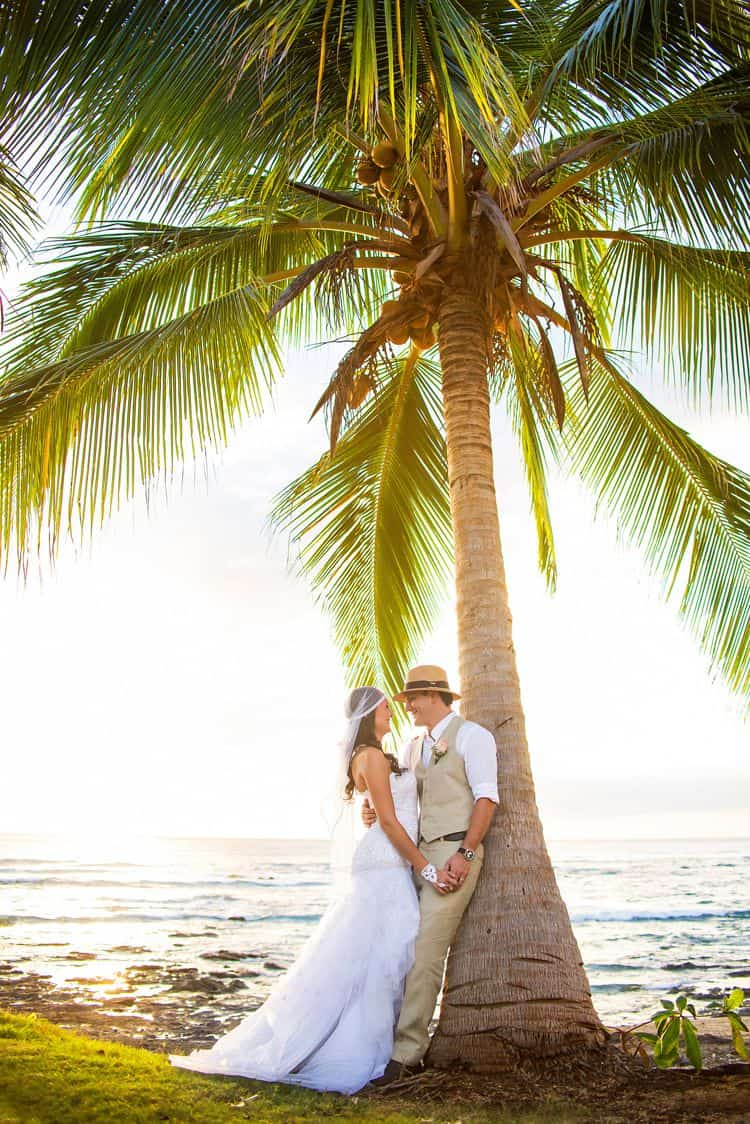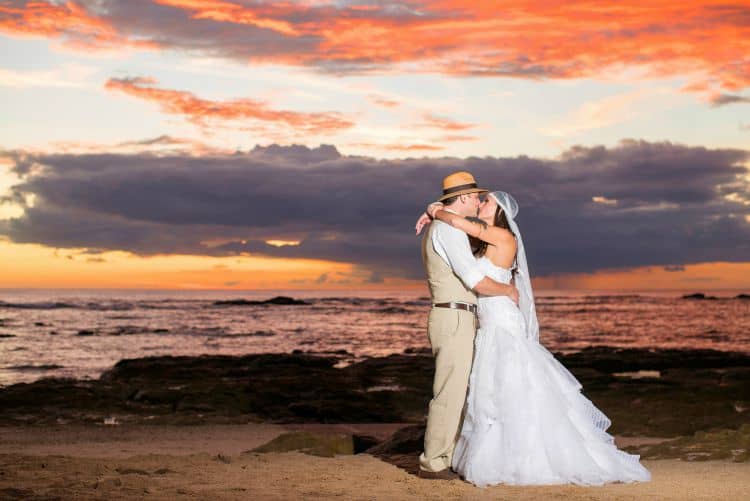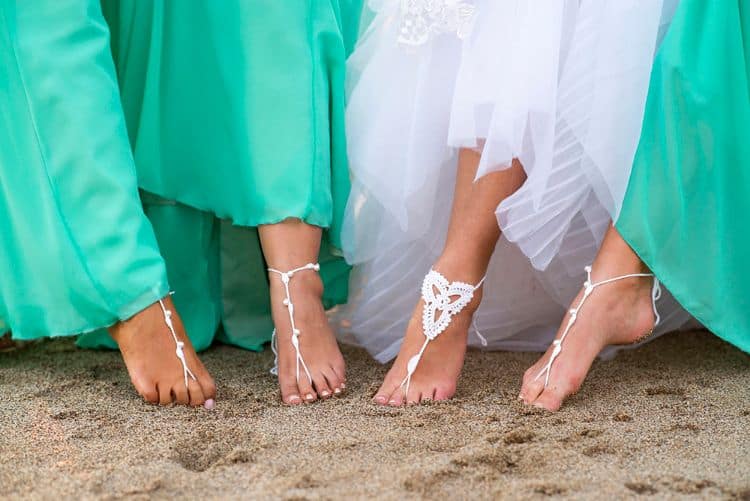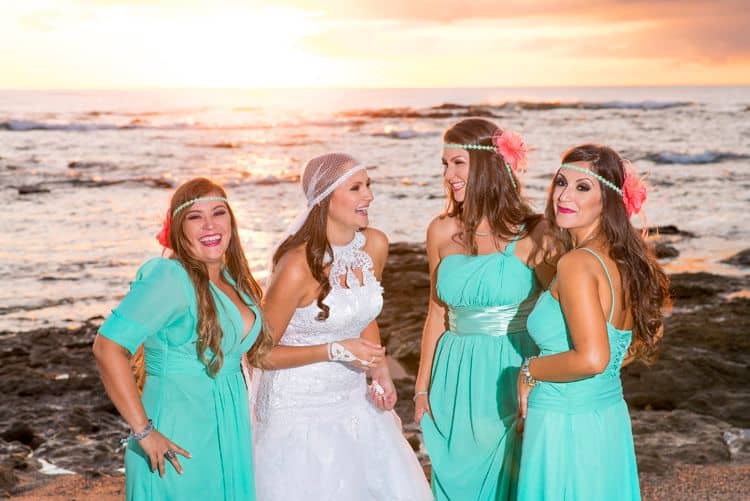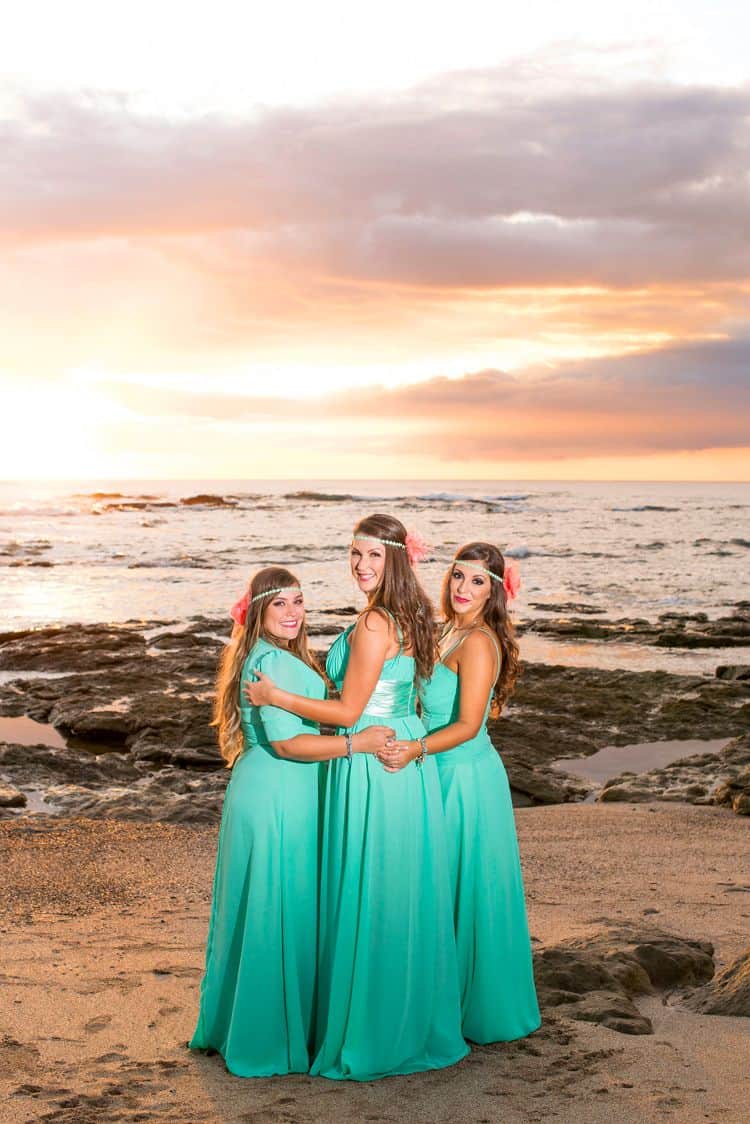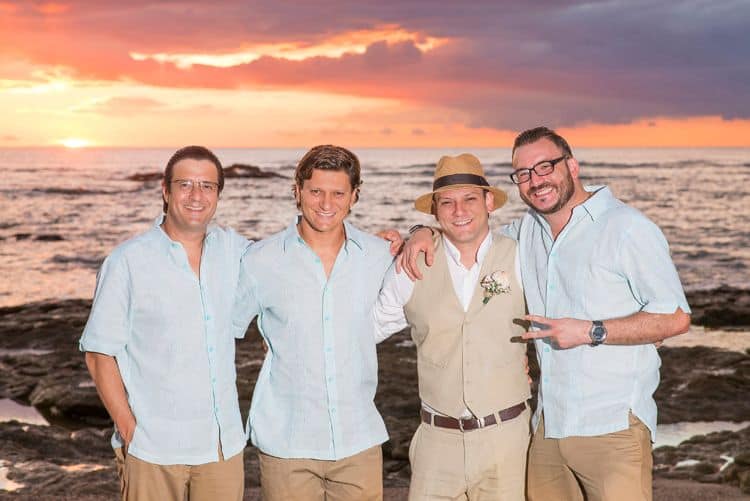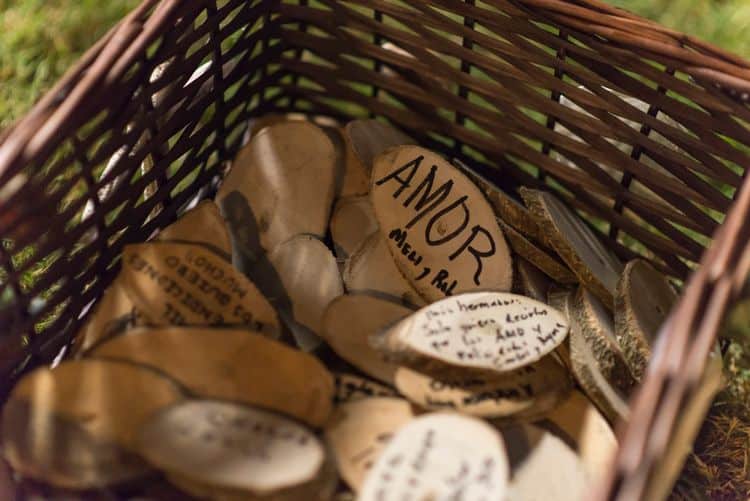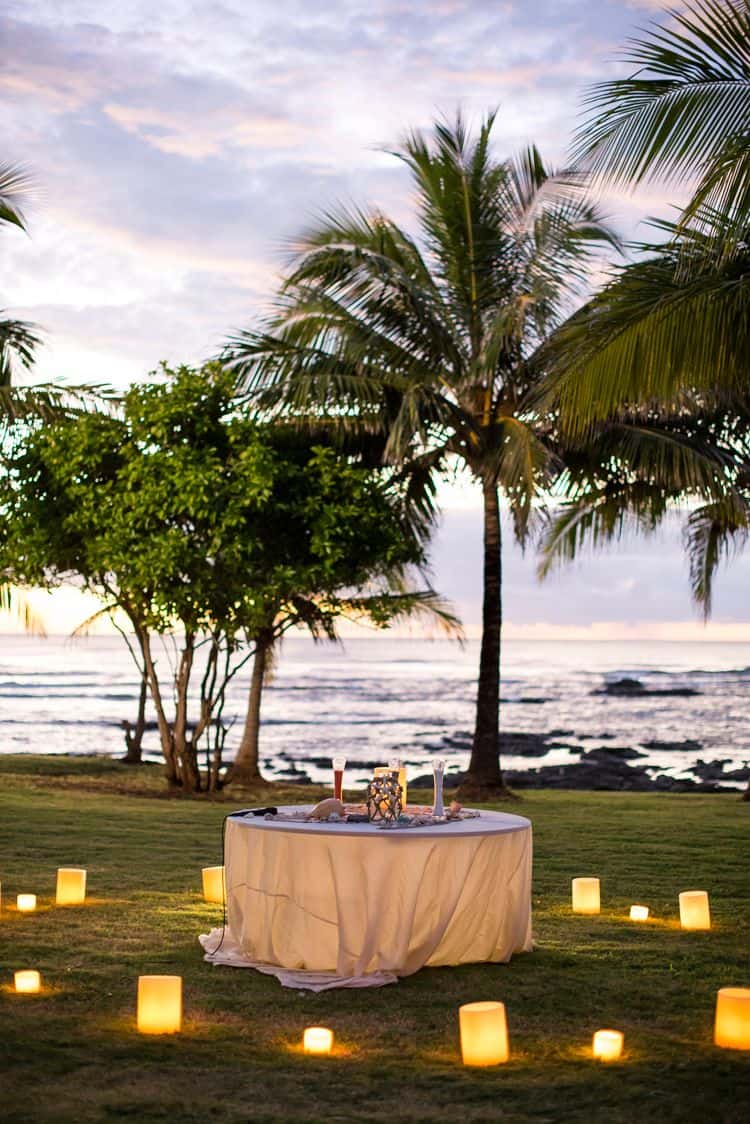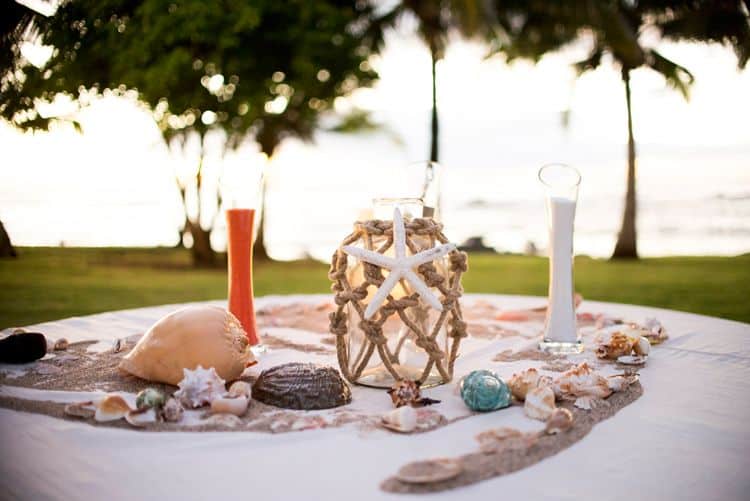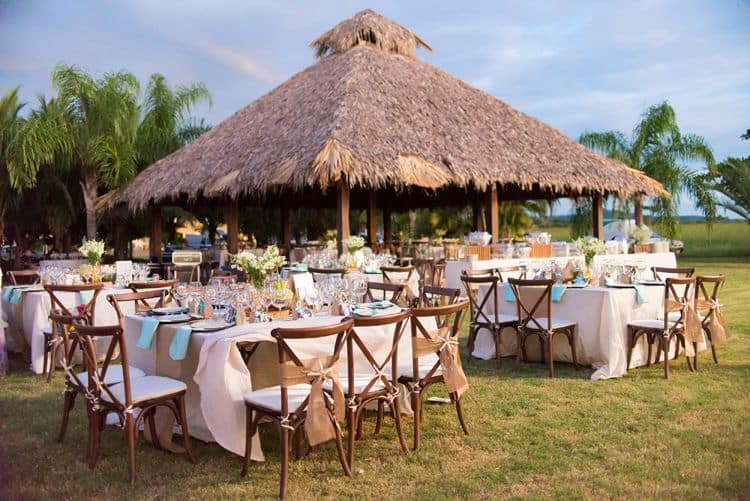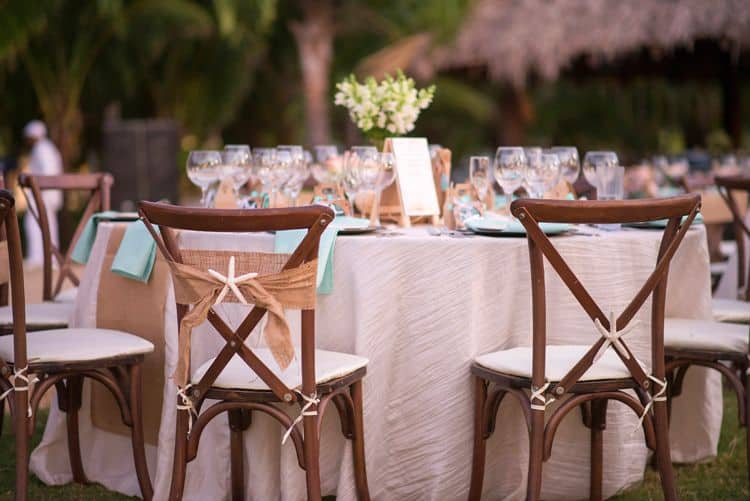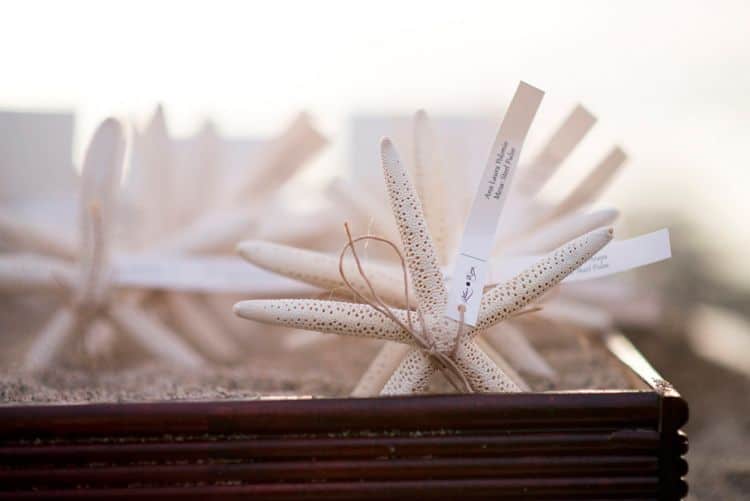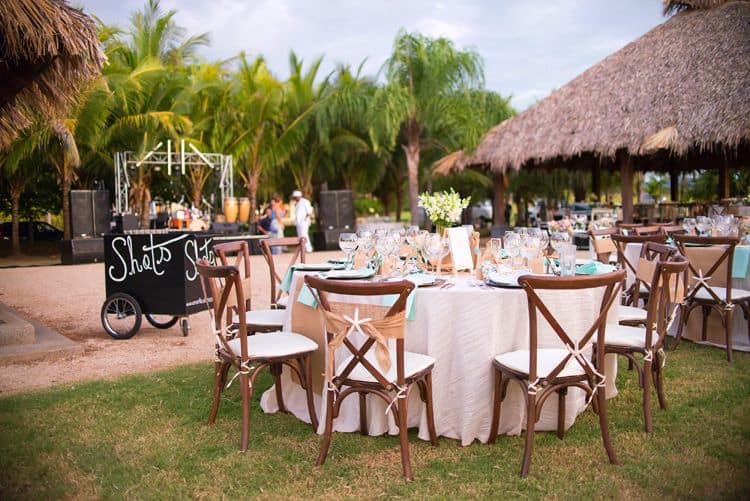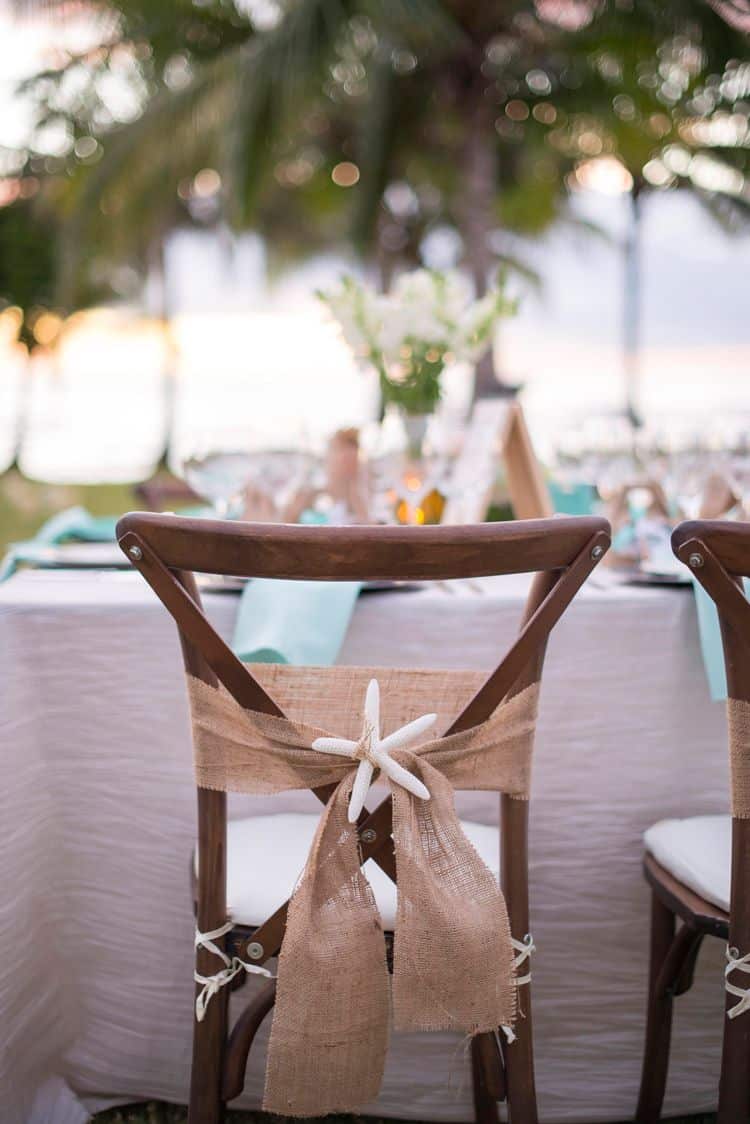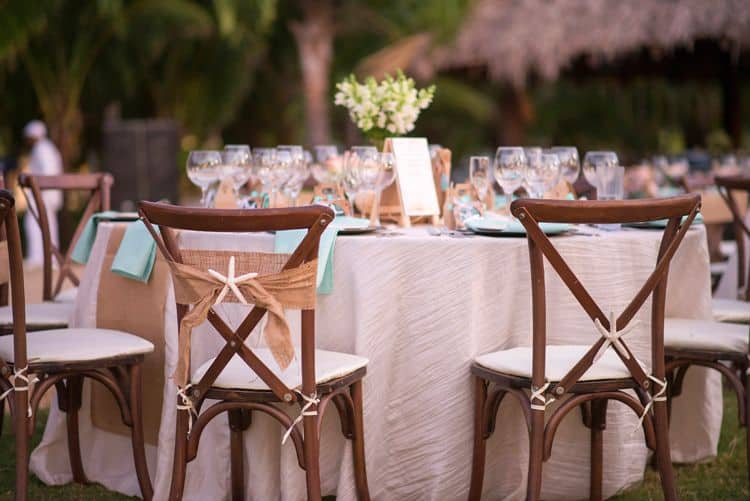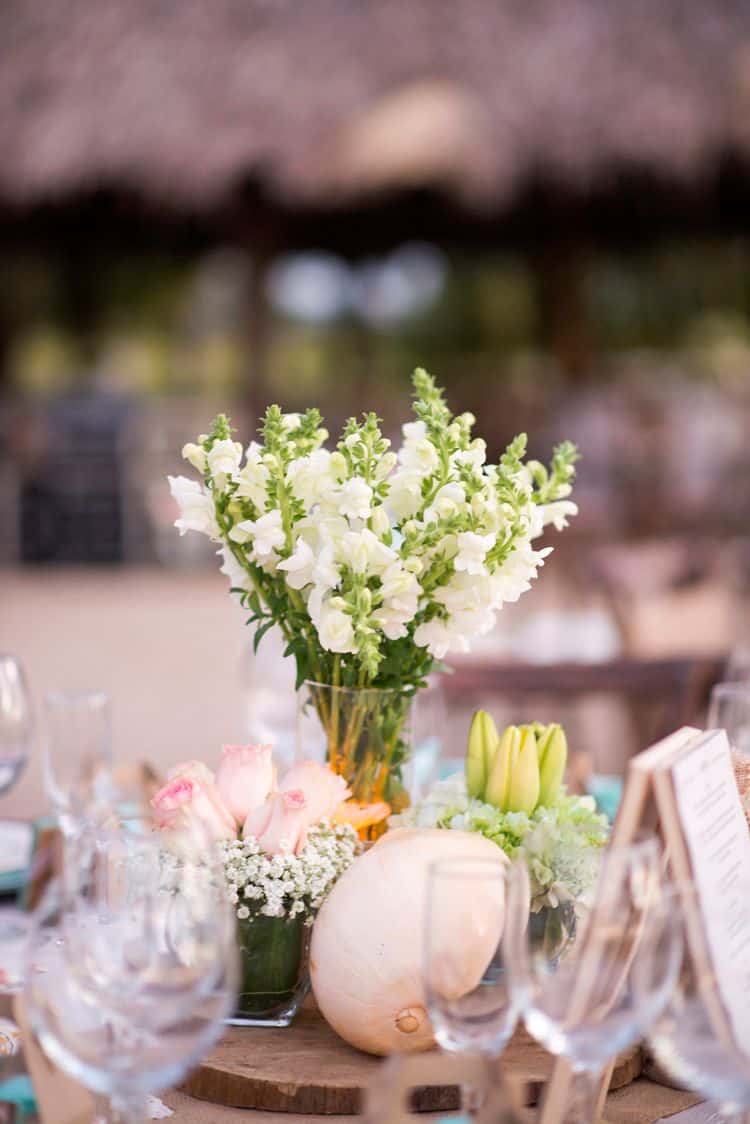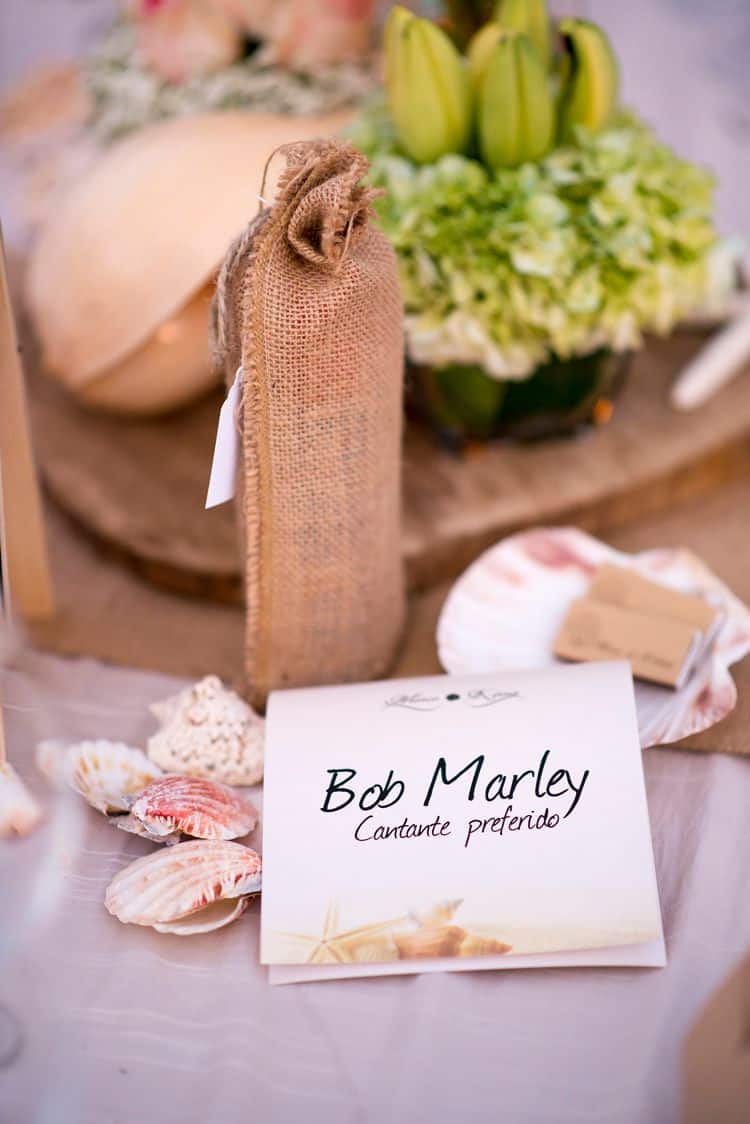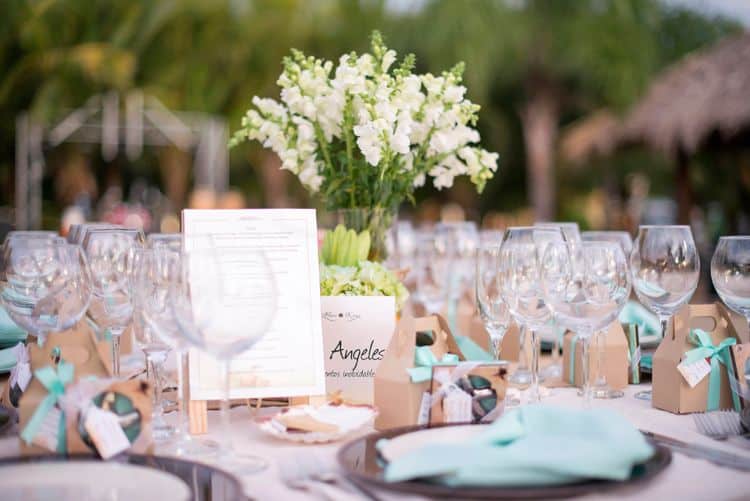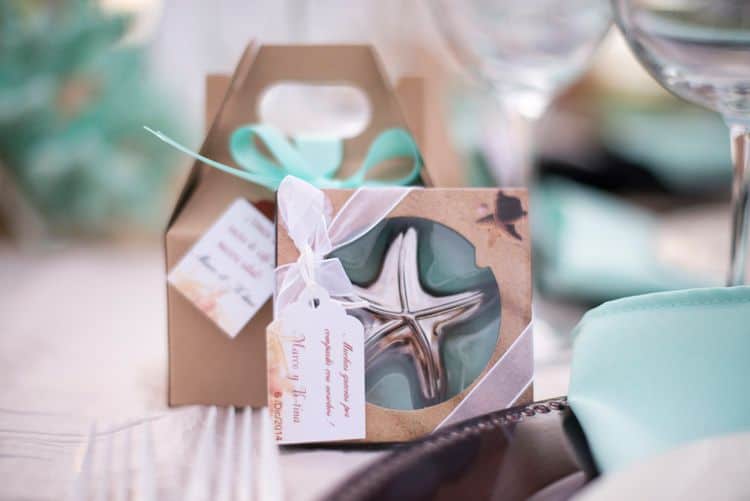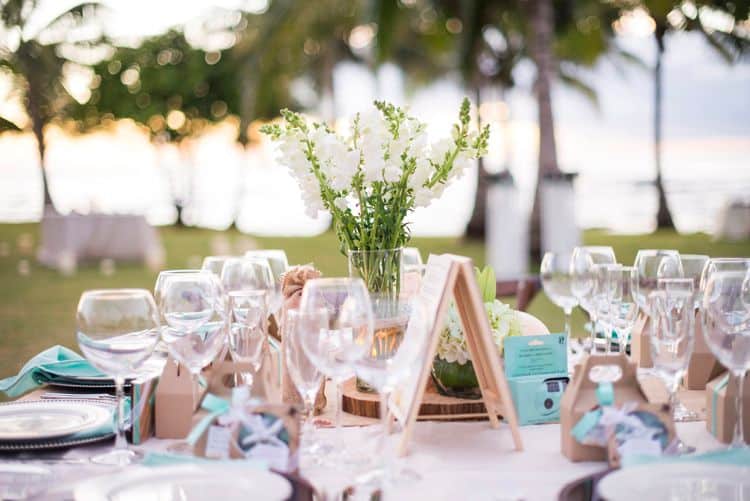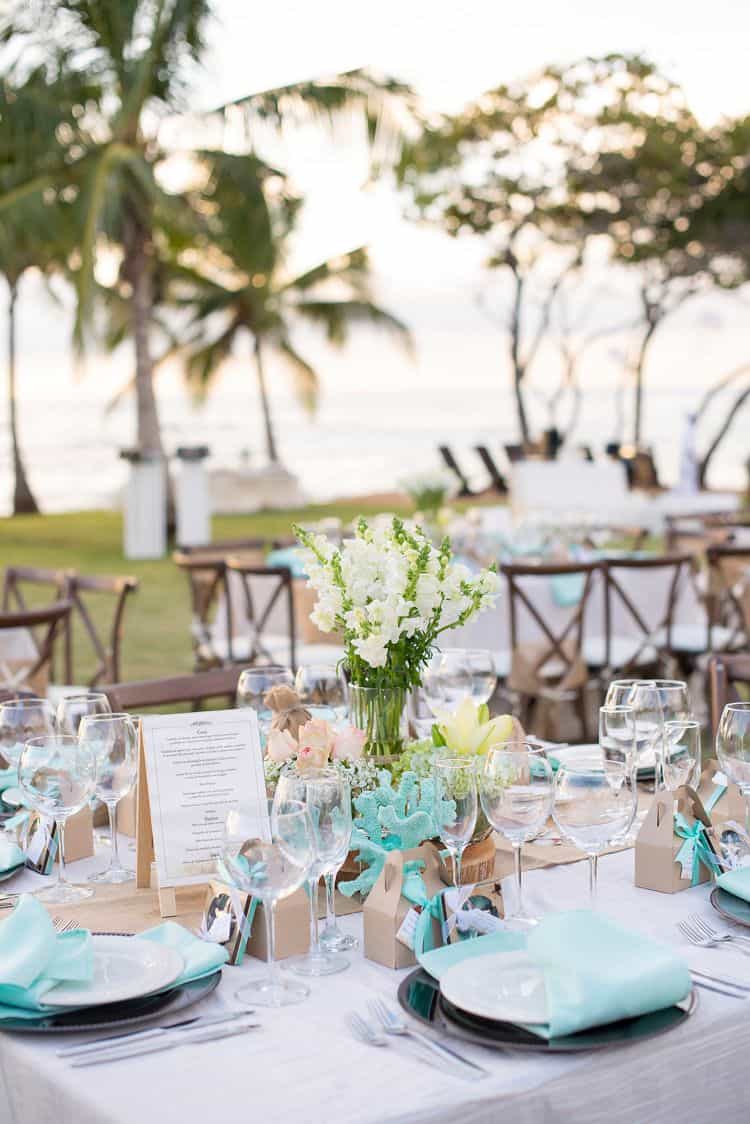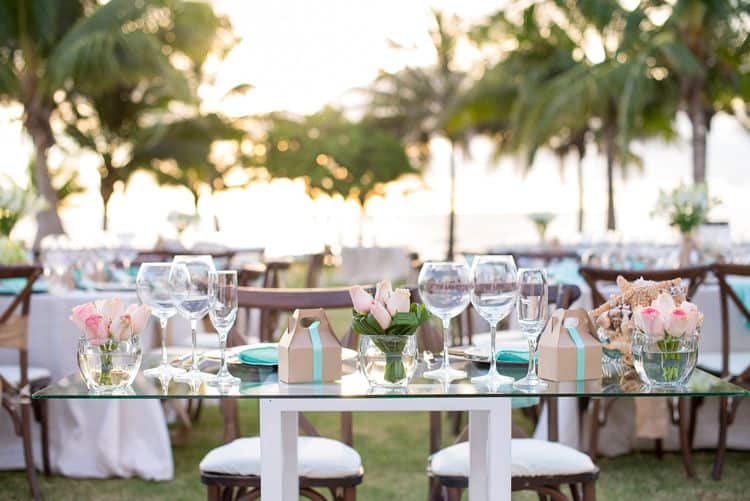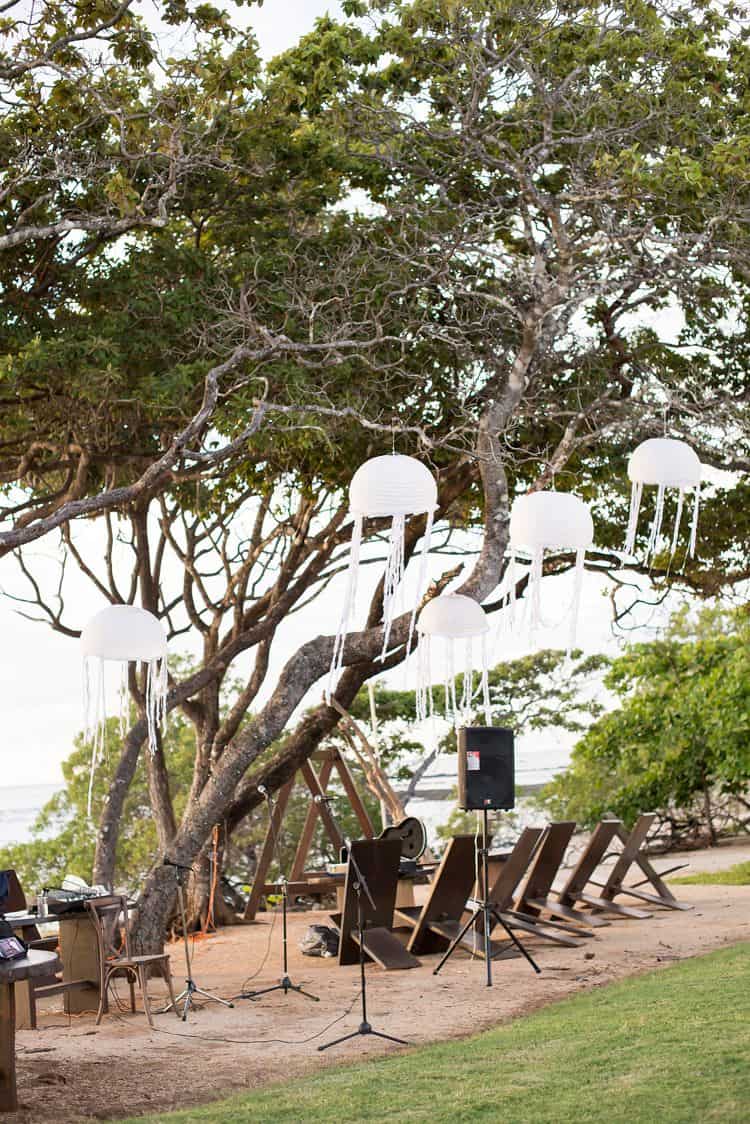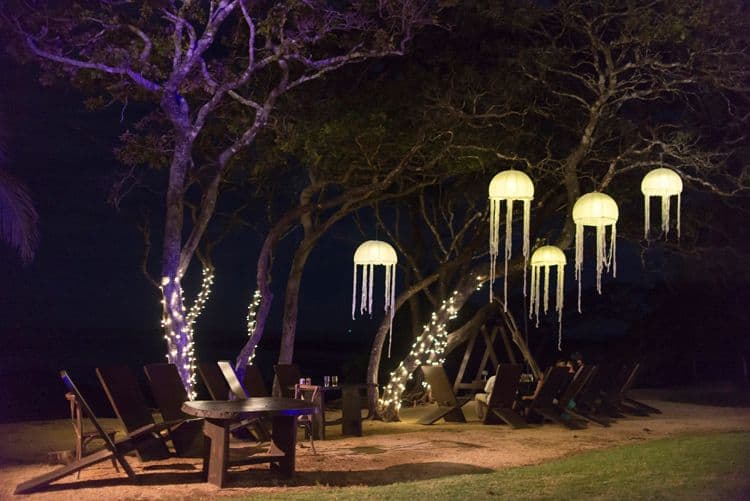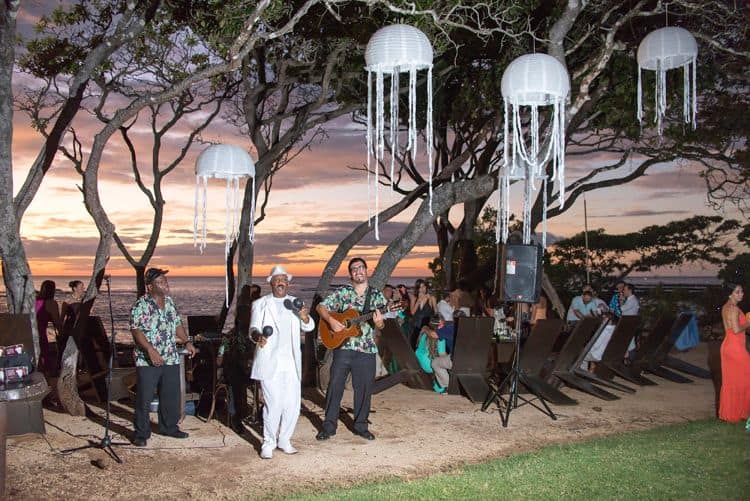 Was there any tradition that you skipped for your destination wedding, or a tradition that you put a different spin on?
We didn't do the bouquet toss or the first dance. Instead we had a blessing given by the our grandmothers and a sand ceremony given by our best man.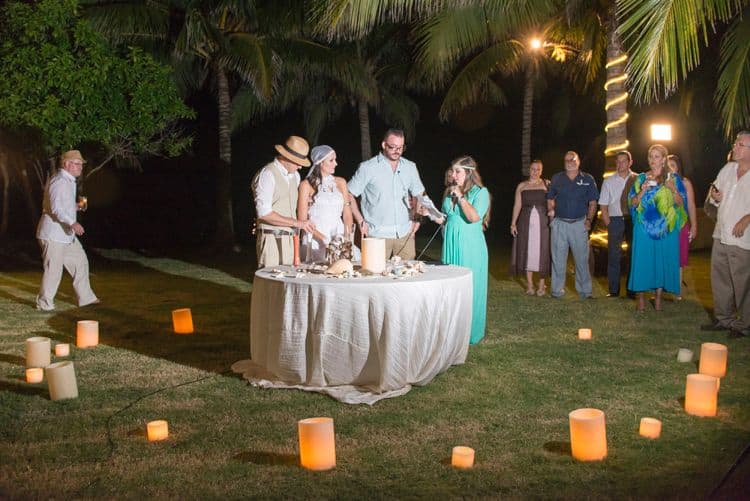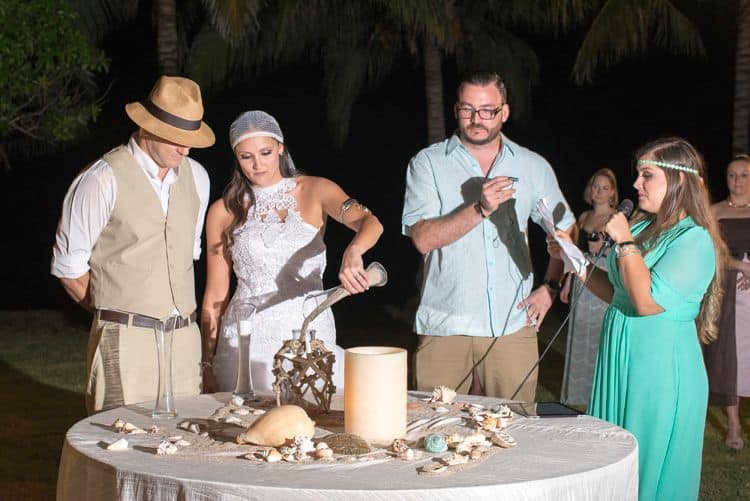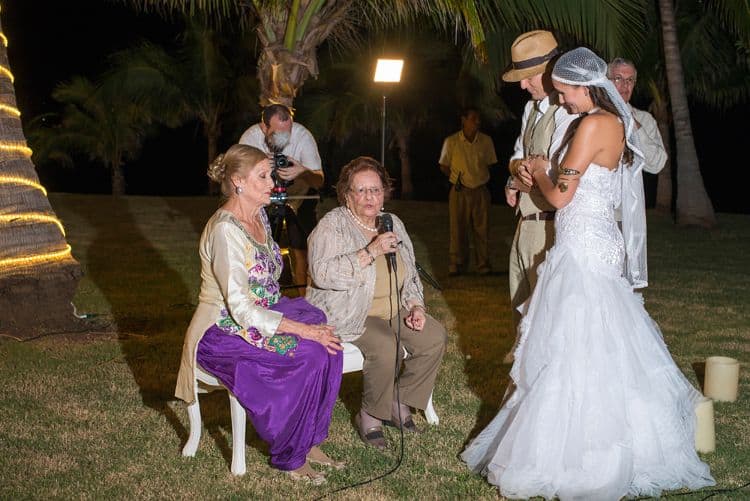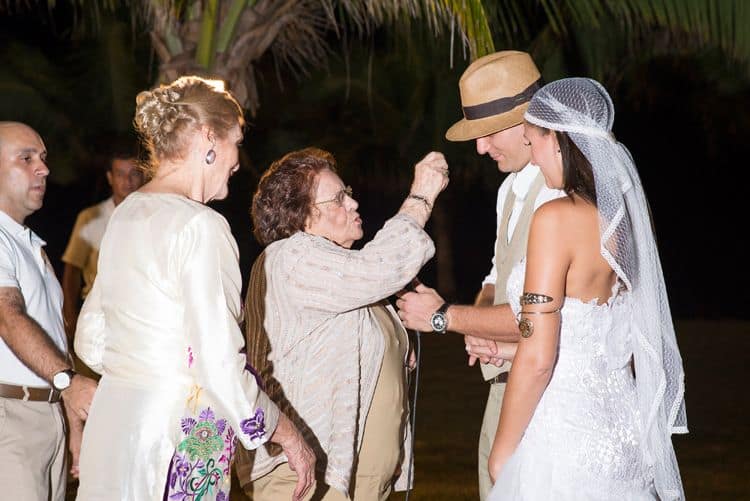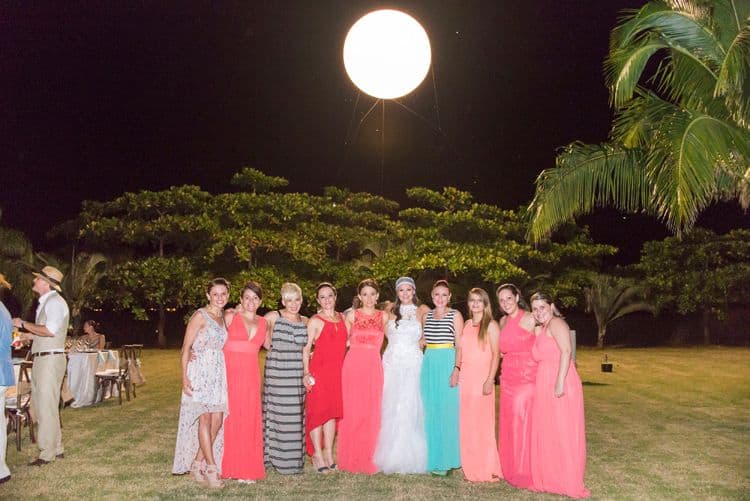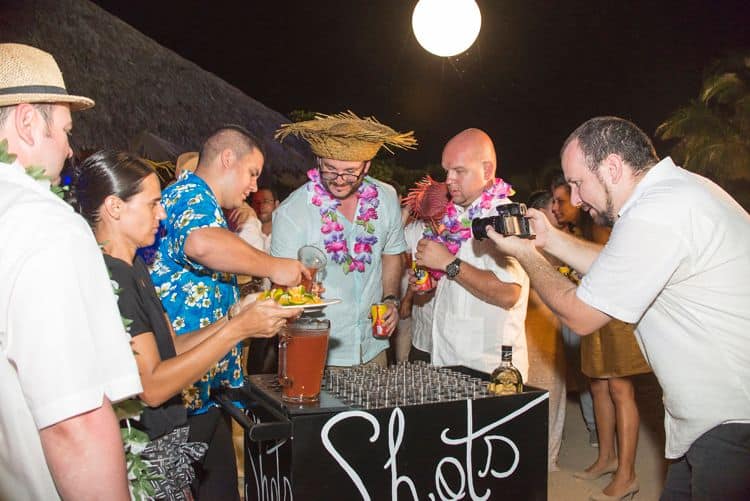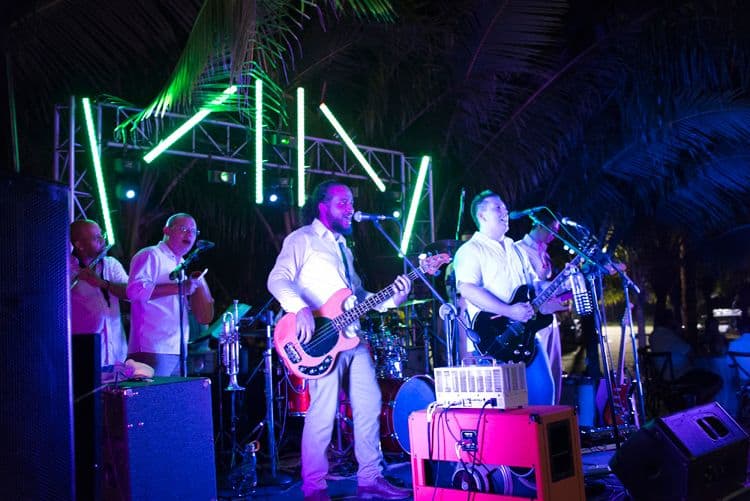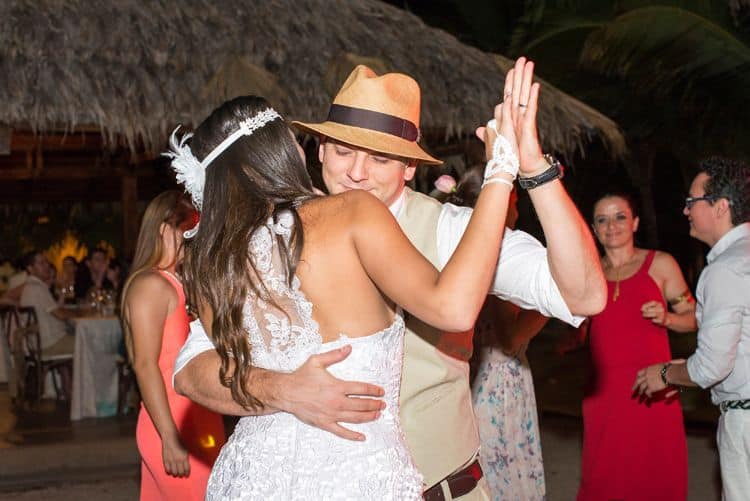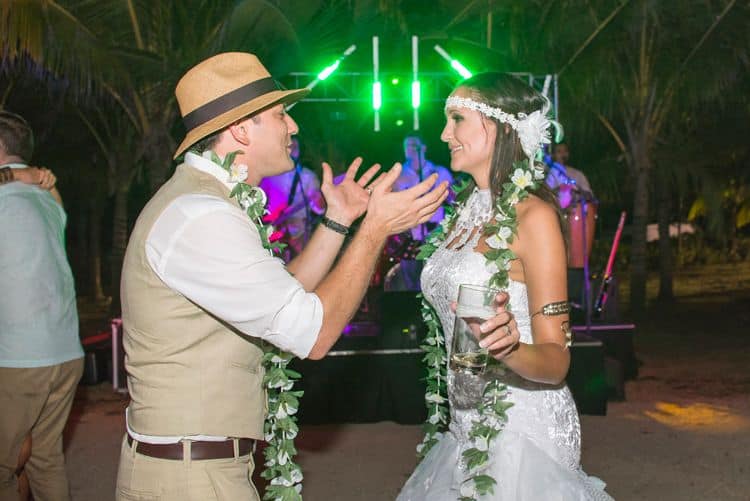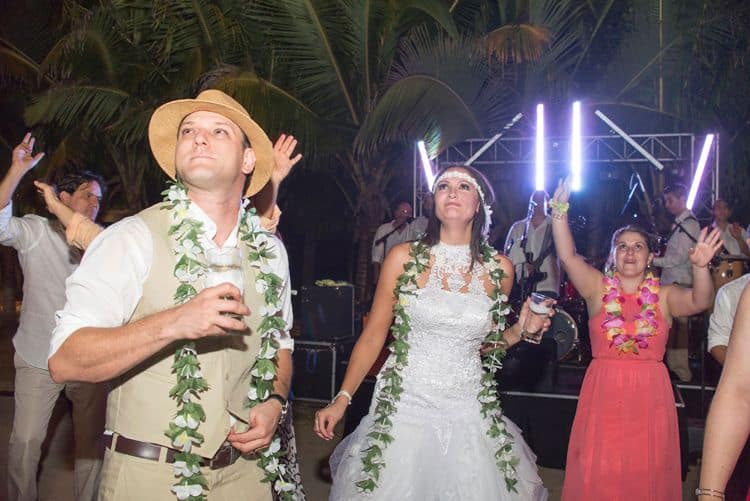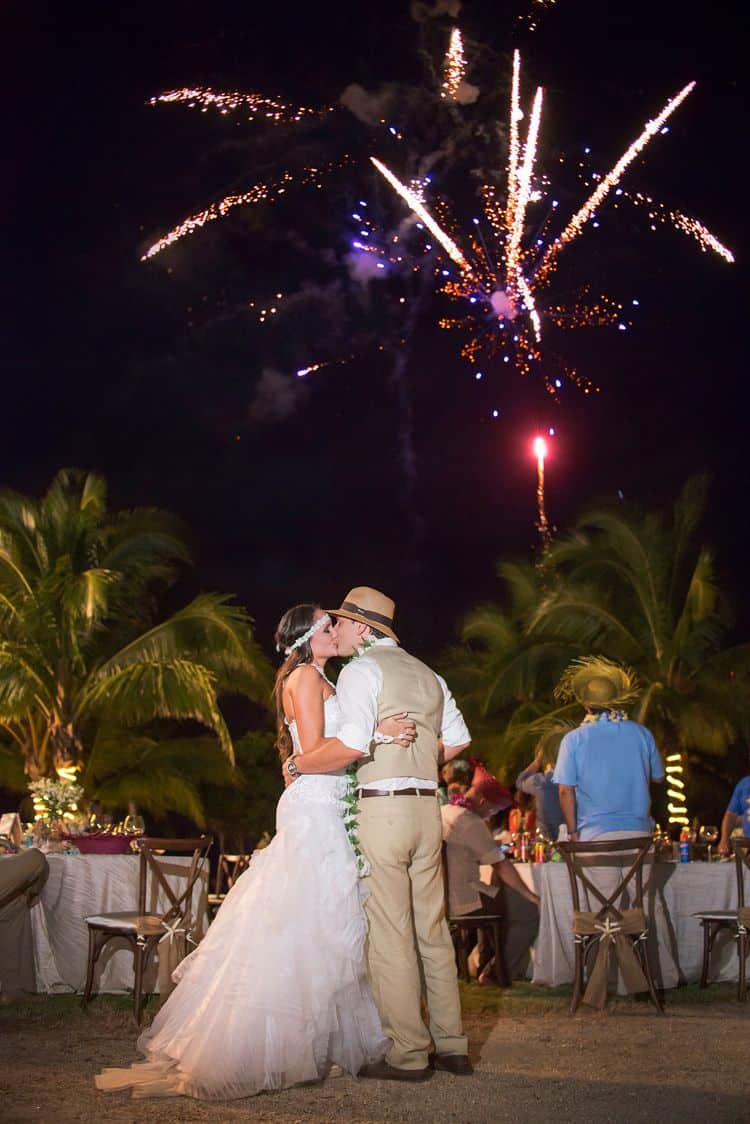 Highlight Video of this Wedding in Costa Rica
Real Destination Wedding Advice from the Bride
What advice do you want to give to other couples planning a wedding in Costa Rica?
Plan it with a LOT of time and keep a very detailed agenda. It took us around 10 months to get everything ready so we had a perfect wedding. And consider the time of the year.
Vendors
Photography: Sylvia Guardia M
Video: Facebook.com/CostaRicaCinematography
Bridal Gown and Headpiece: YolanCris
Venue: Hacienda Pinilla Guanacaste, Las Palapas
Catering: Ana Salazar
Flowers: Siempre Verde Floristeria
Music Bands: Freddy Alvez; Calypso Caliente Chacra; Natalia Esquivel Benitez (Instrumental)
Planning/MC: Mijail Alpizar